Antarctica
In late January 2005 we flew to Auckland and then on to Buenos Aires. After a night in Buenos Aires we flew to Ushuaia on the south coast of Argentinian Tierra del Fuego.
We had 5 daysto look around Ushuaia before we boarded the Lyubov Orlova for our 10 day Antarctic cruise.
The Orlova was built in Yugoslavia in 1976 and was named after a Russian actress who began her career in silent films.
The Orlova is one of 6 ships that were all
Not an ice breaker, but ice strengthened, it carried 100 passengers.
built in the same style and named after Russian actresses.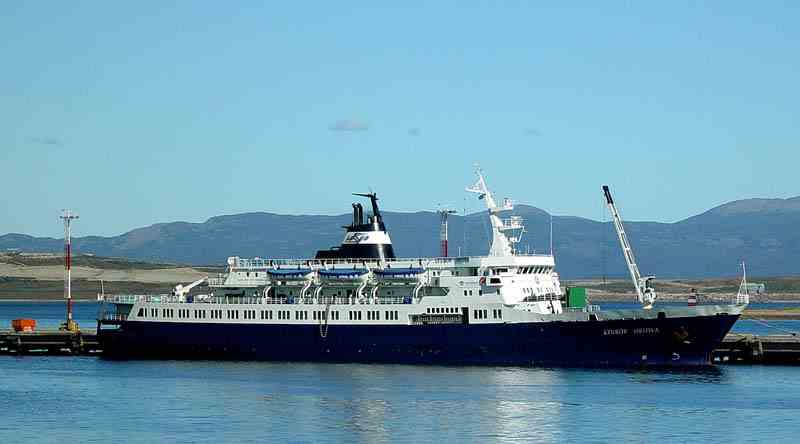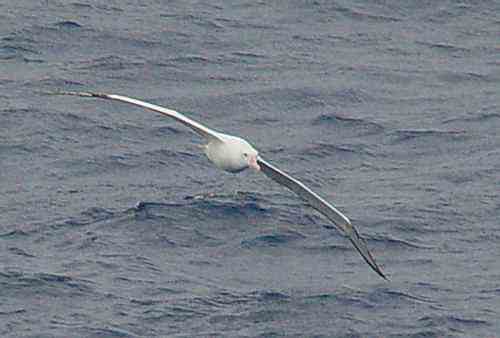 The Drake Passage between South America and Antarctica was not as bad as we had feared. The Orlova rolled rather than pitched. We coped well and were not seasick. We took the recommended 25mg phenergan tablets to prevent it.
The expedition staff gave excellent lectures on board. Topics covered were petrels, history of the Antarctic,
whales, pinnipeds, and varieties of ice.
After about 50 hours in the Drake Passage we reached Livingston Island
in the South Shetland Island group - our first sighting of Antarctica.



A Chinstrap Penguin at Hannah Point on Livingston Island, our first zodiac landing in Antarctica.

Hannah Point is named after the sailing vessel, Hannah, of Liverpool, which visited the South Shetland Islands and was wrecked on this site in 1820.

There were Elephant Seals and a few Gentoo Penguins here too.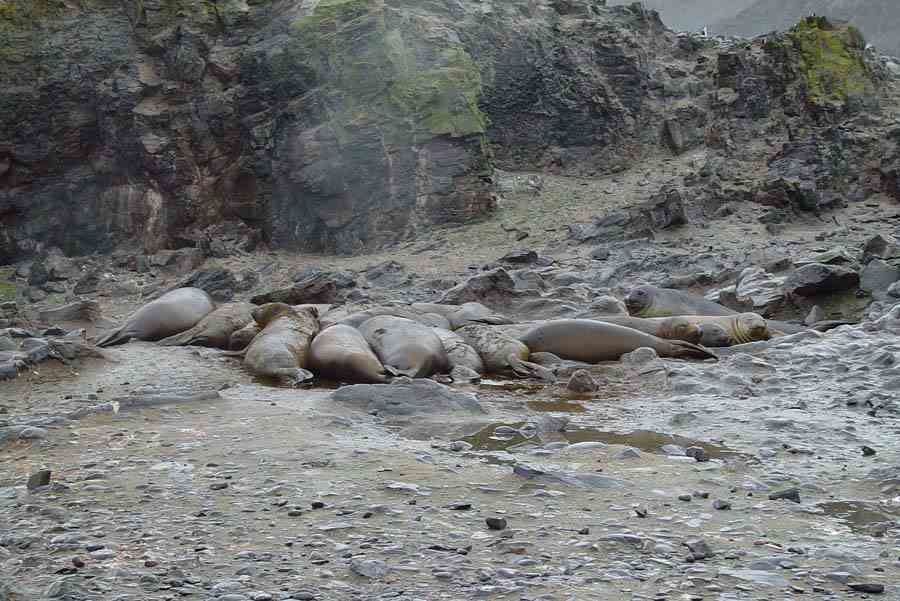 Fossils on the island showed that it had been vegetated in an earlier age.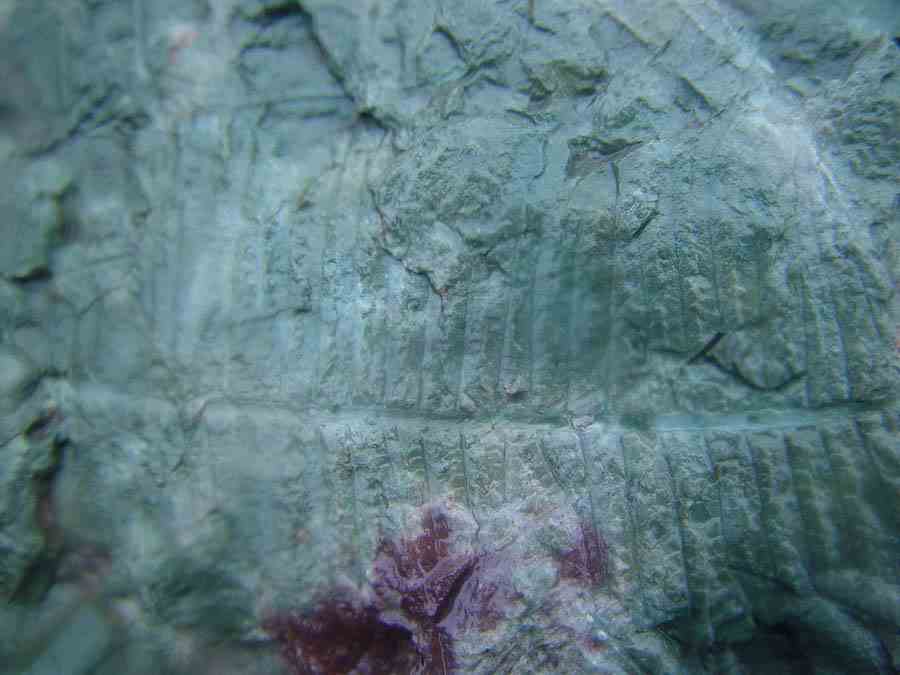 Deception Island is the largest of the recently active volcanic centres in the South Shetland Islands.
The island is ring-shaped, 14km in diameter. It is entered through Neptune's Bellows.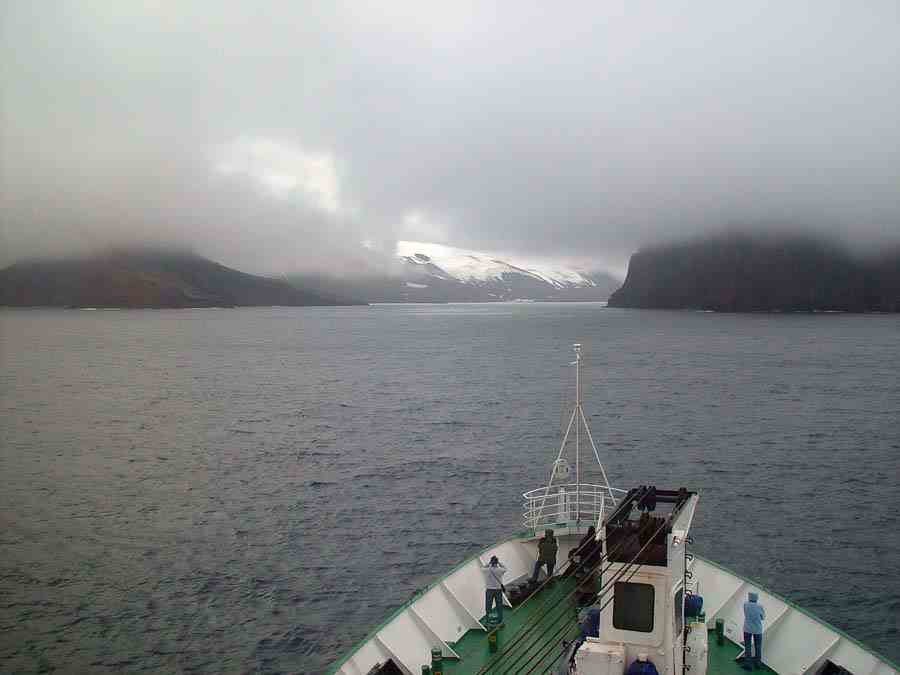 Whaler's Bay
The caldera inside Deception Island is an ideal harbour.
Britain had a base here and even an aircraft hanger. The 1967 eruption forced its closure.
Argentina also had a nearby base and during this eruption they had to flee to the British base using corrugated iron as shields.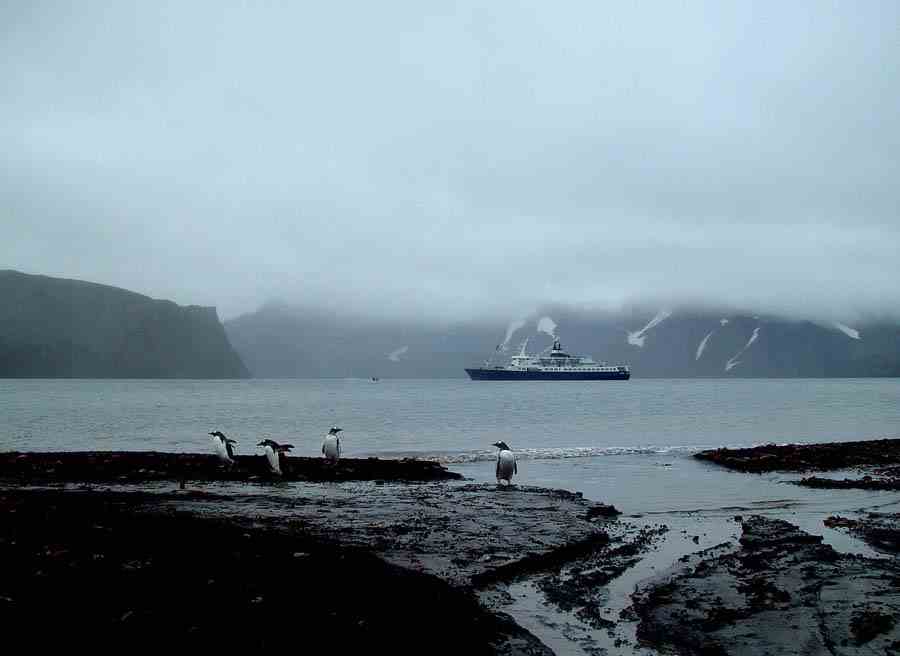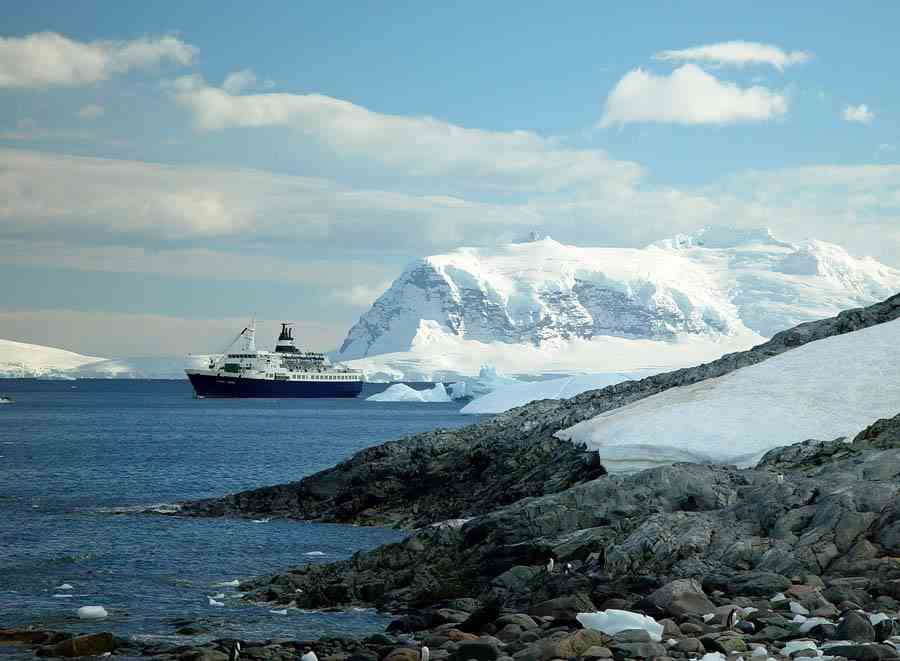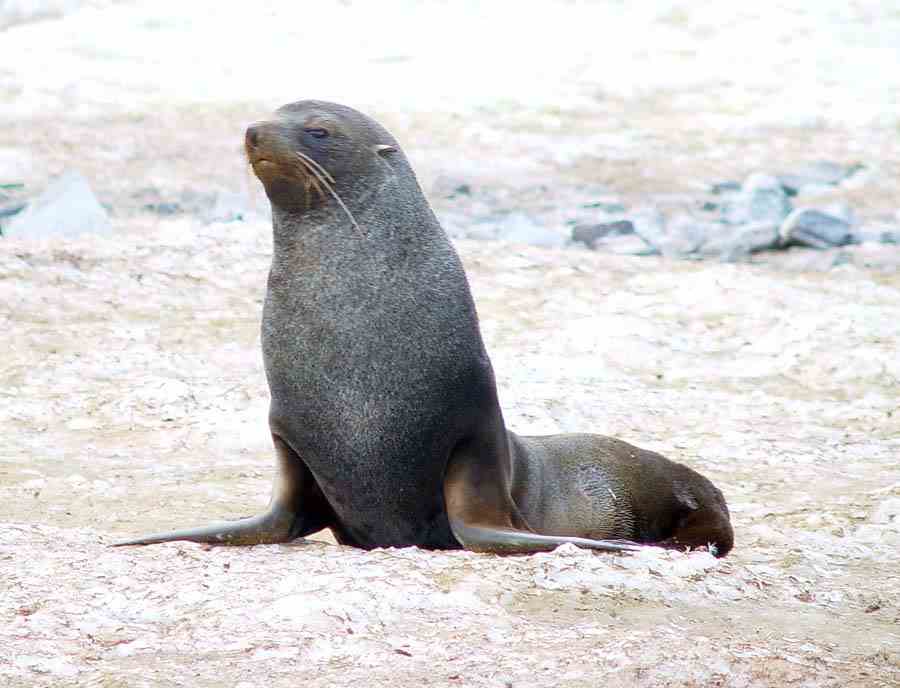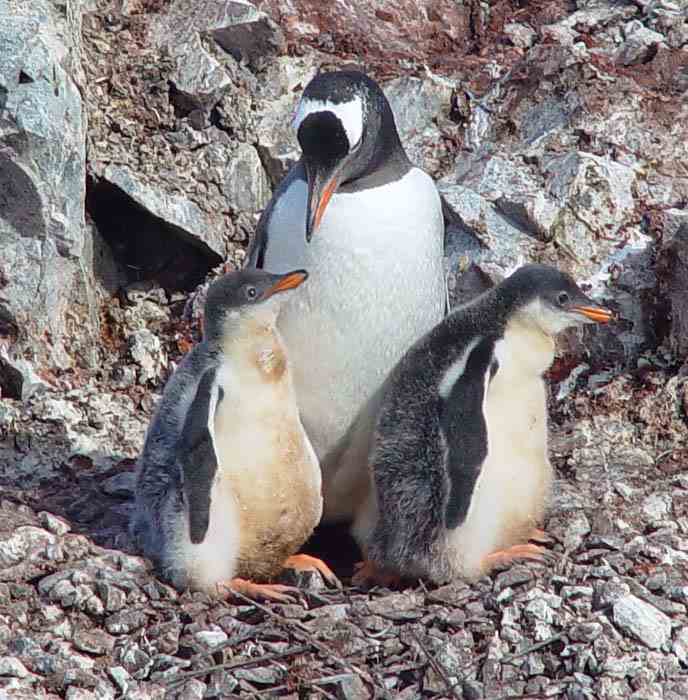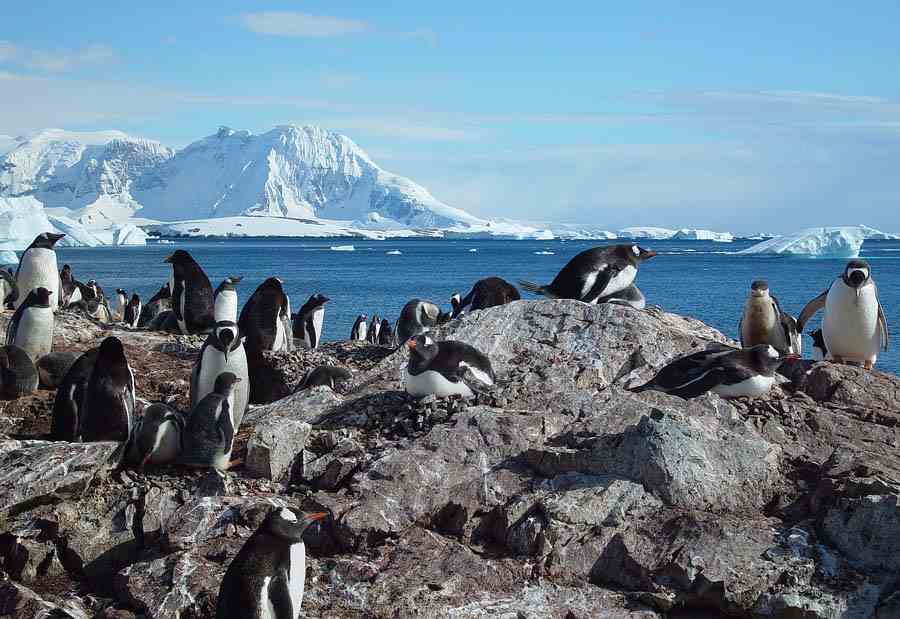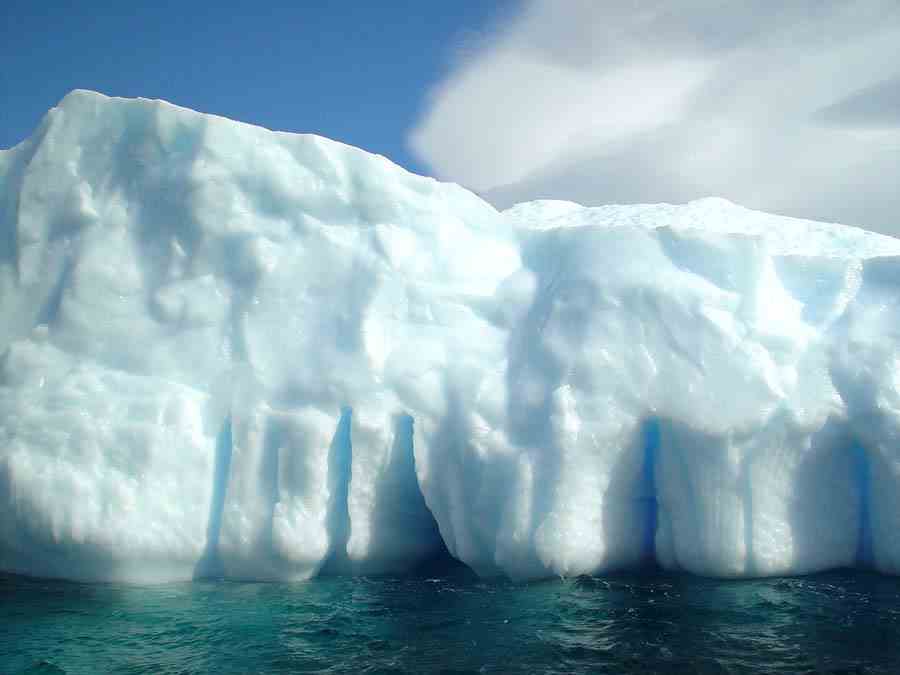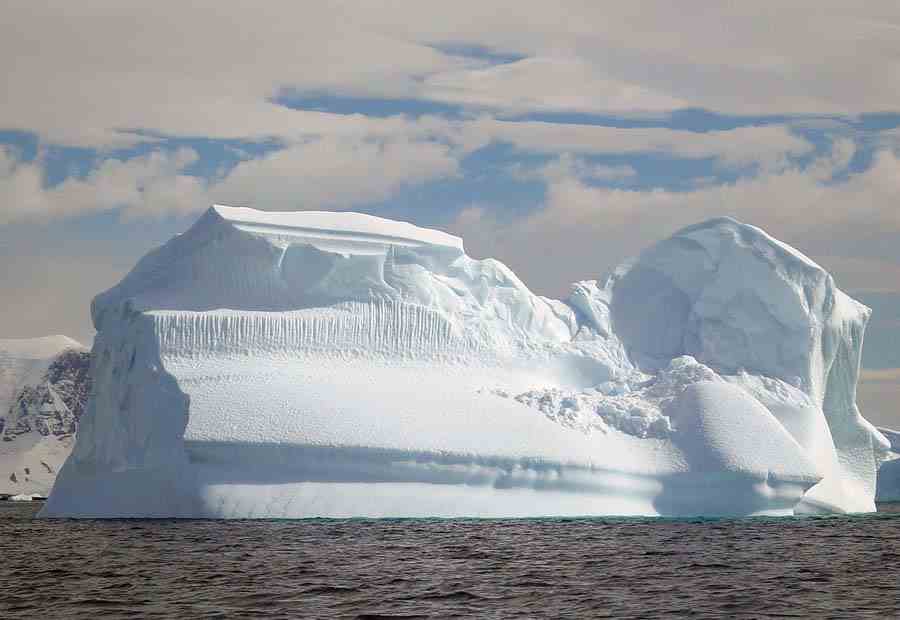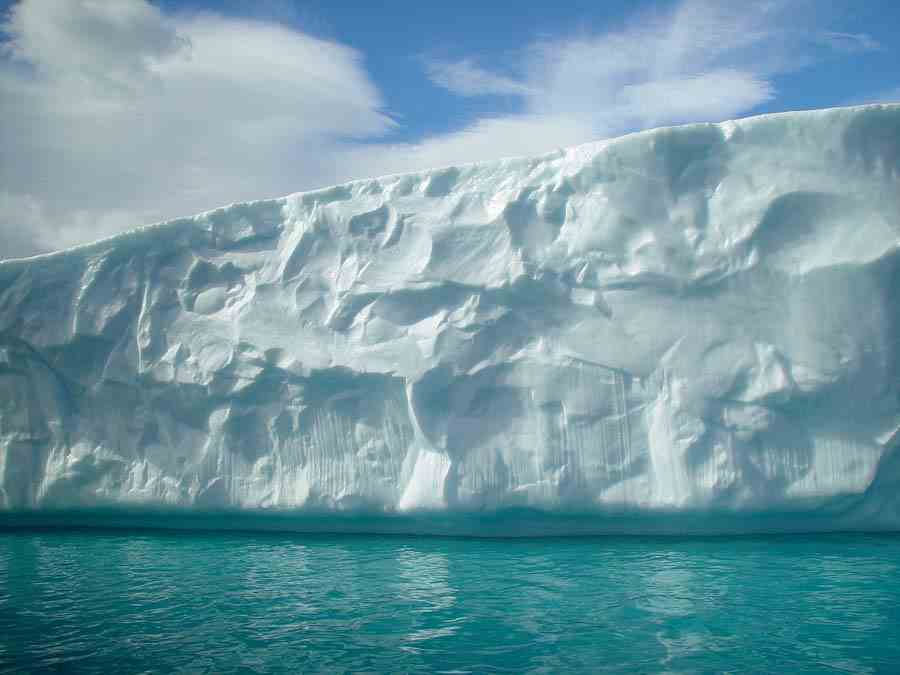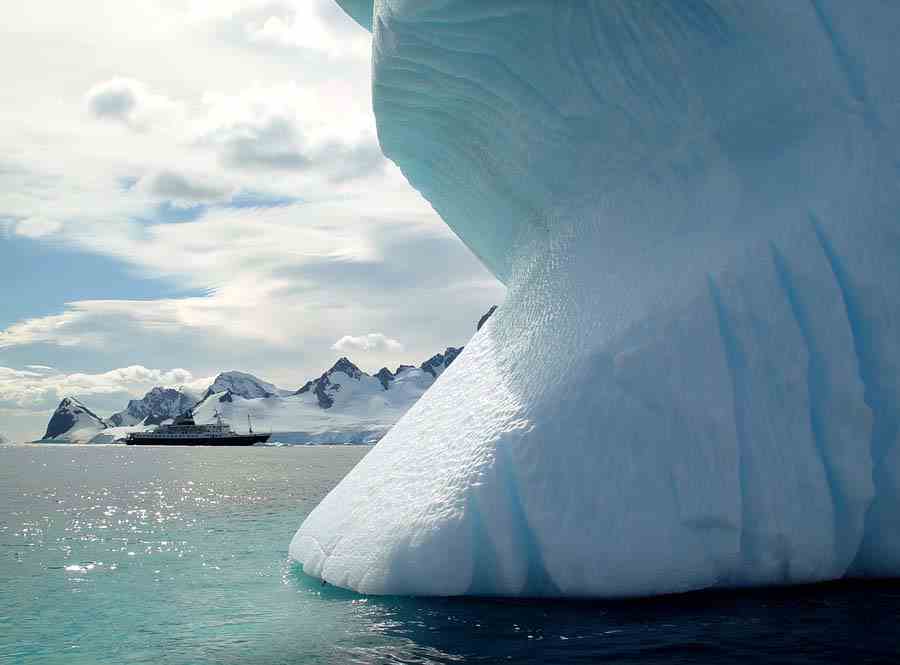 Paradise Bay
Technically an iceberg is supposed to measure more than 100 square metres in area and stand more than 5 metres above the surface.
Smaller pieces of ice are called bergy bits.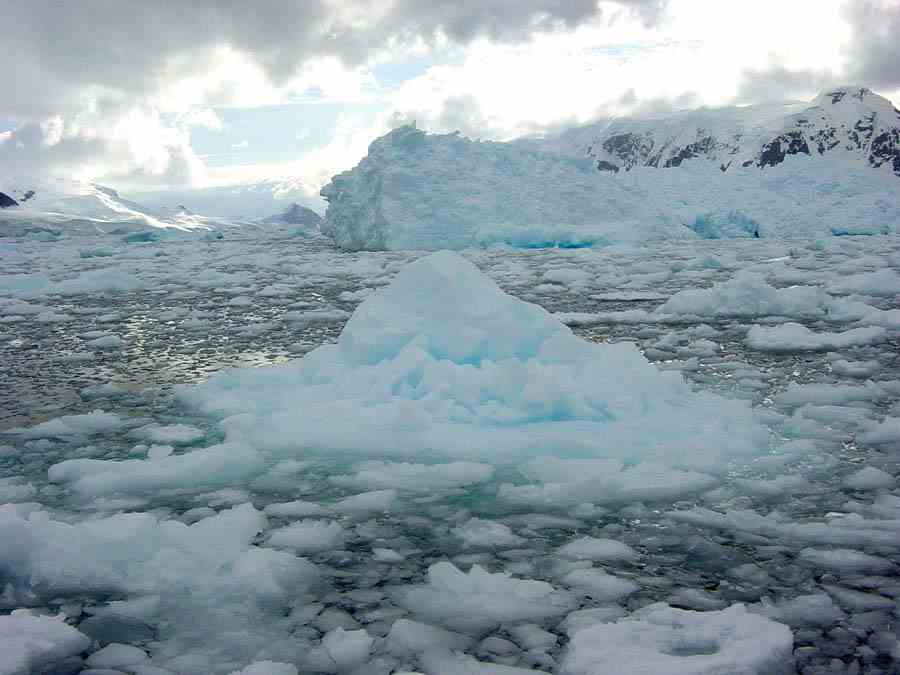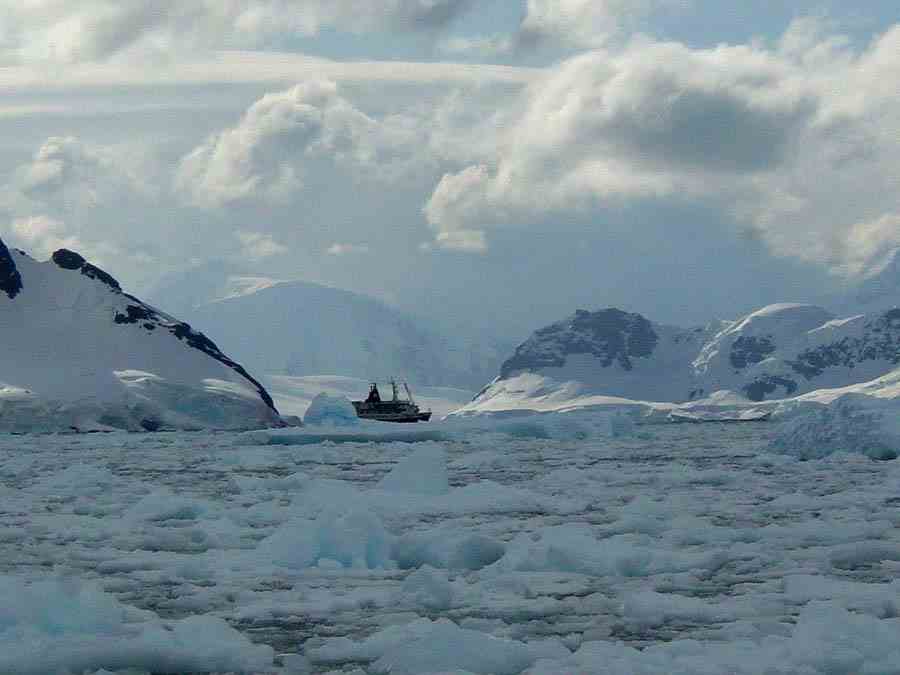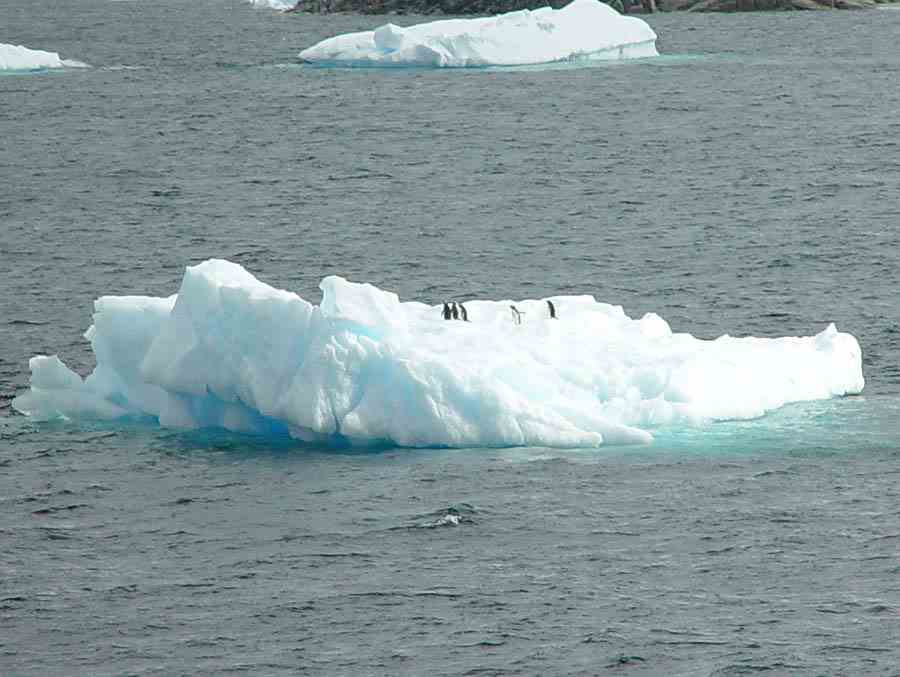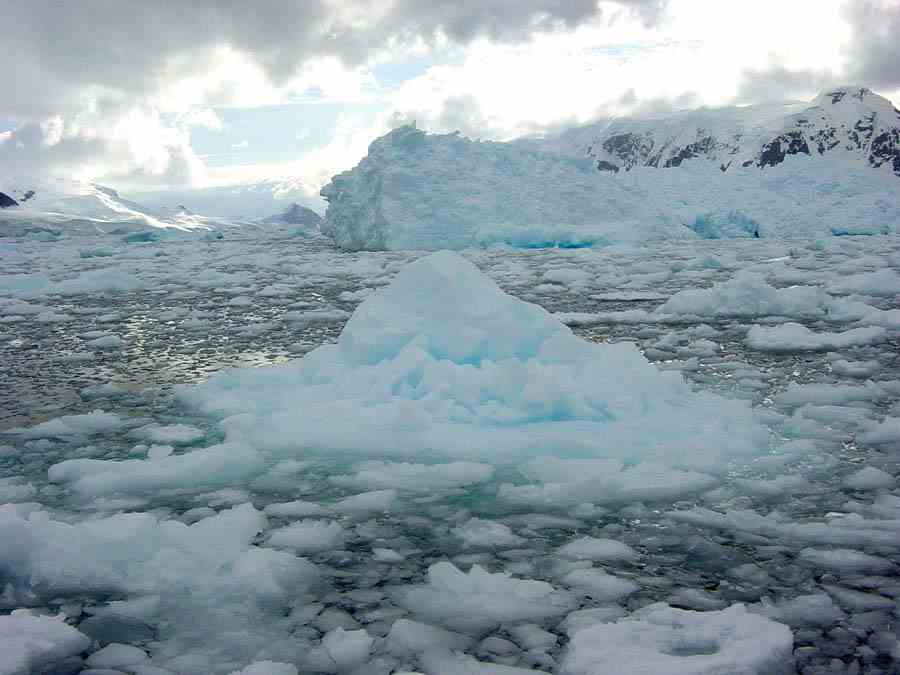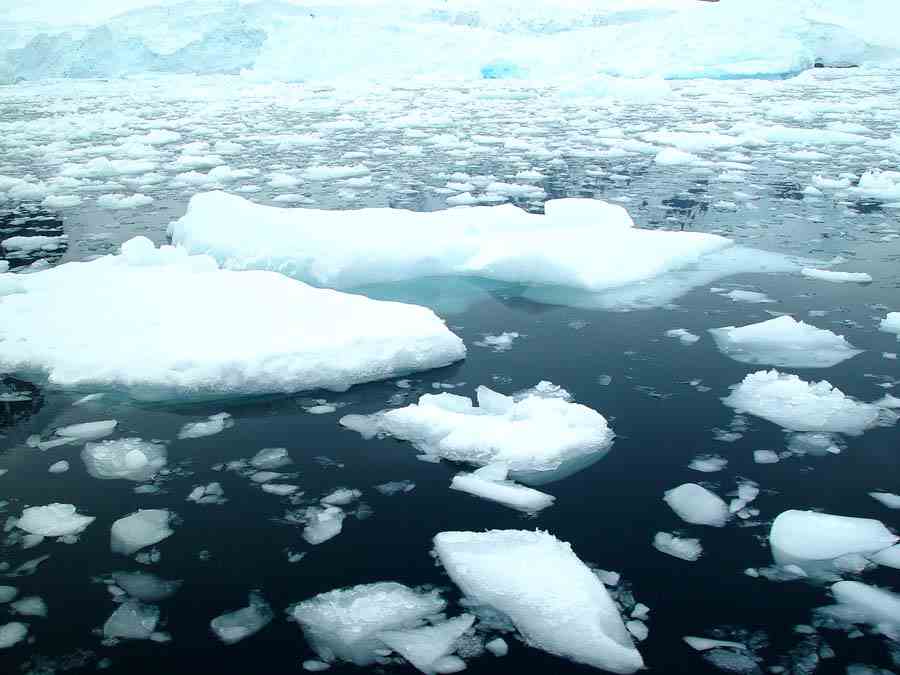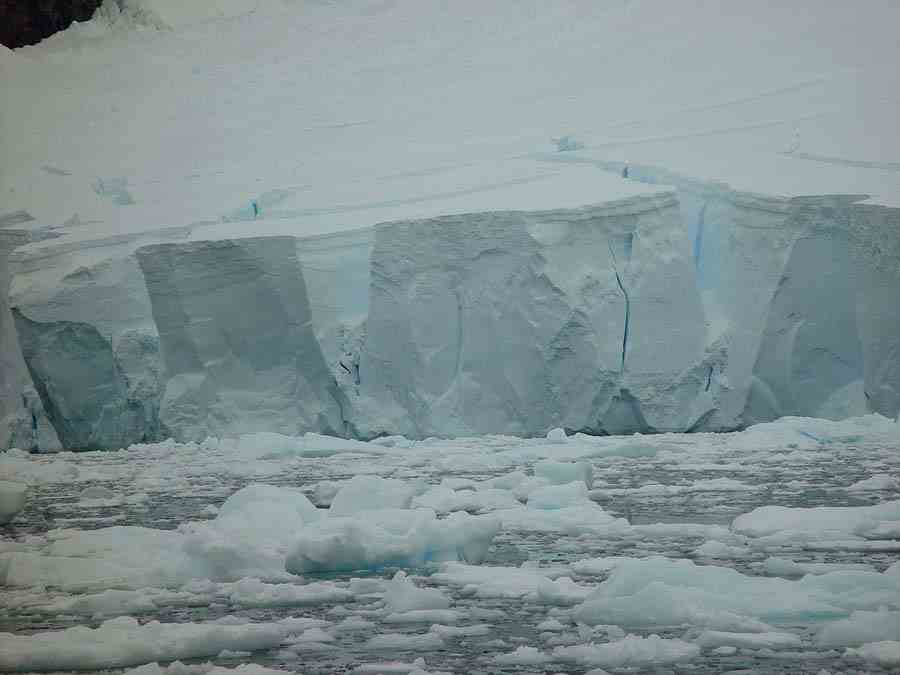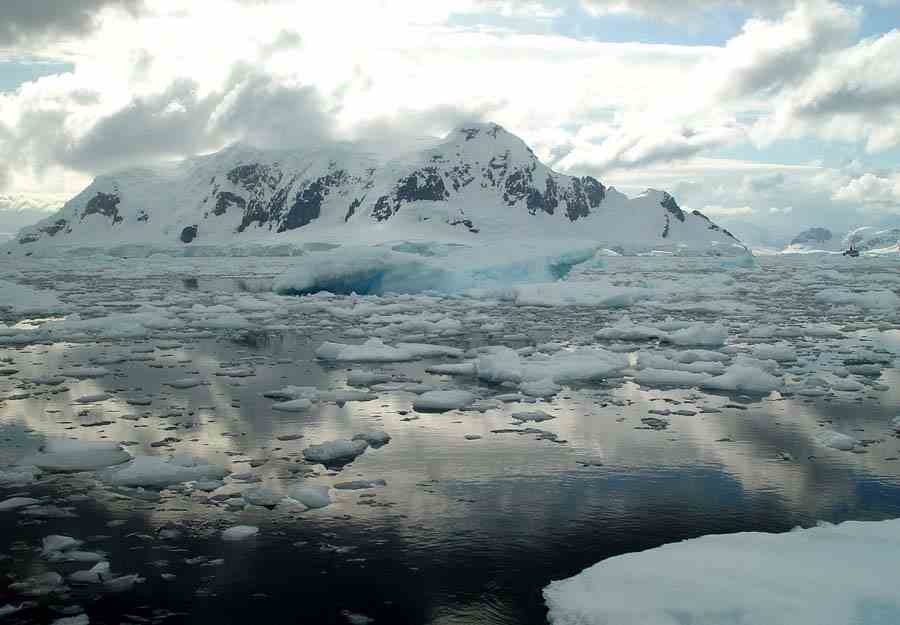 Lemaire Channel
This was the scene when we woke up on the morning of day 6 of the cruise.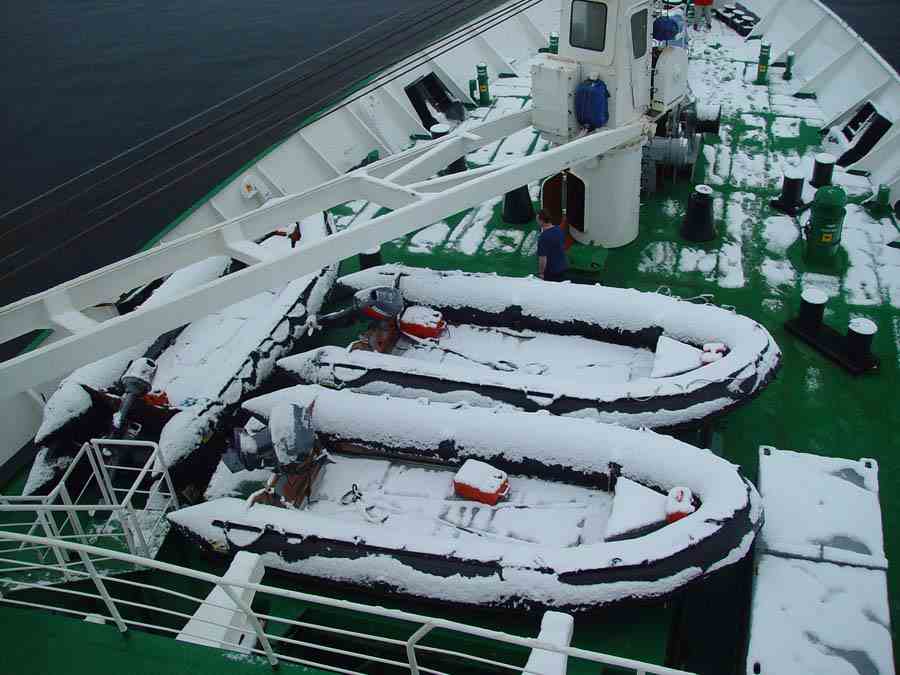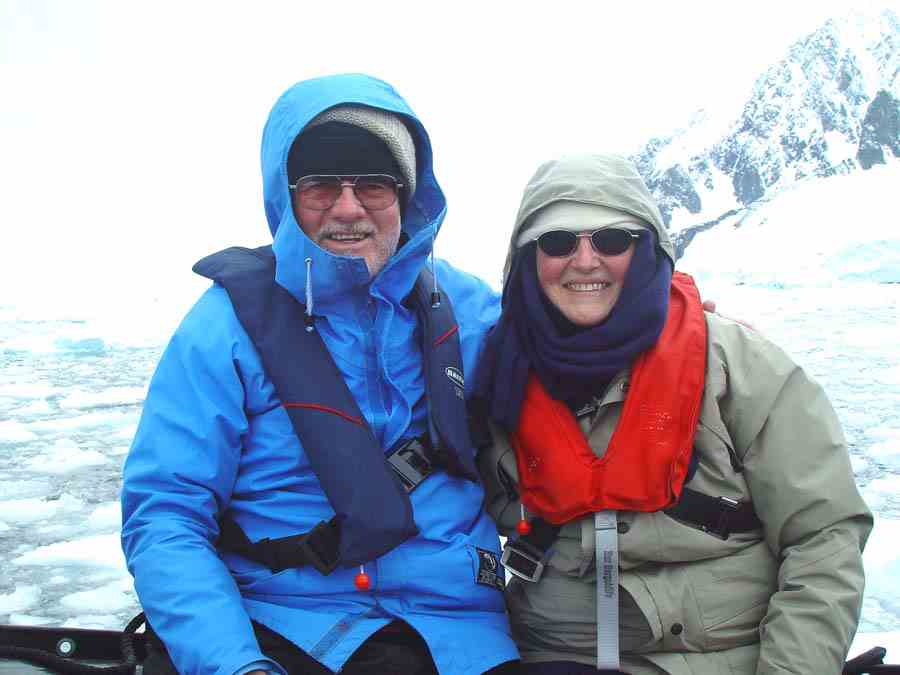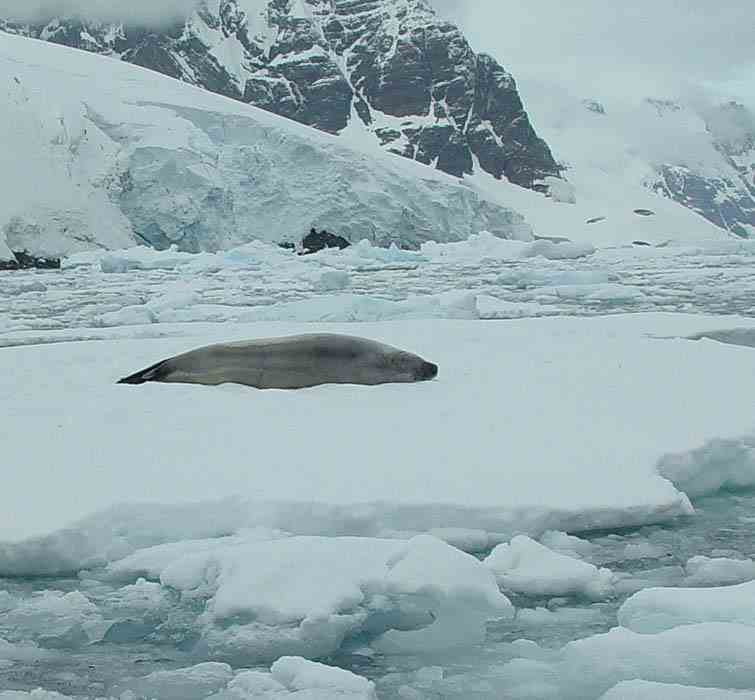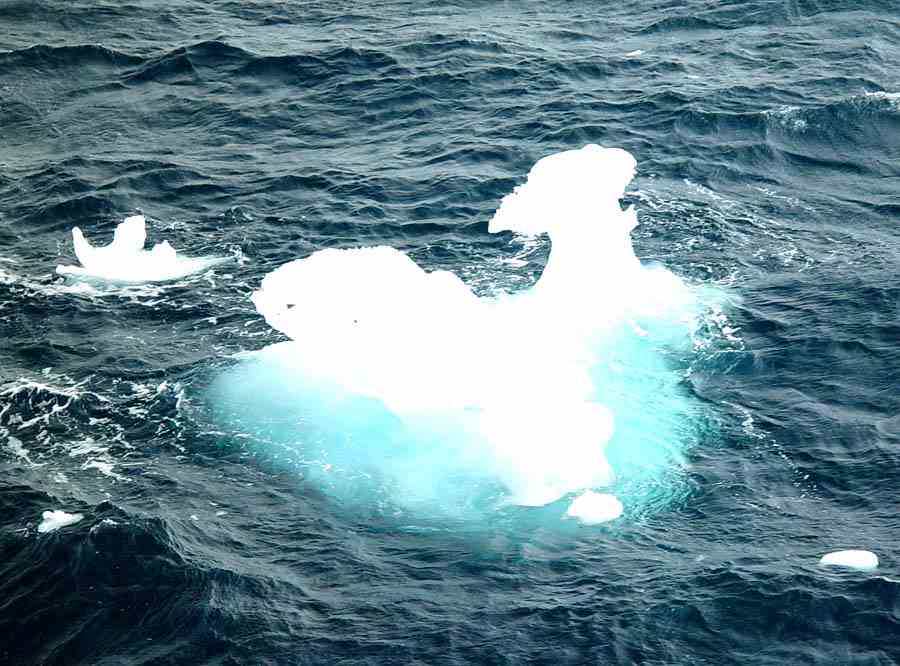 Port Lockroy
Port Lockroy is a British base established in 1944 and almost continually occupied until 1962.
Research carried out by the 4 to 9 people who occupied the station was topographical surveys,
geological, meteorological and botanical projects.
From 1950 the station played an important role in ionospheric research and was a key monitoring site
in the International Geophysical Year of 1957.
It is now staffed in summer selling souvenirs and stamps to the tourists. Money raised helps to restore historic Antarctic bases.
Our postcards posted here had to be taken by a supply boat to the Falkland Islands, then by plane to Santiago and on to Britain where they were sent on. They reached Australia about 4 weeks after we posted them.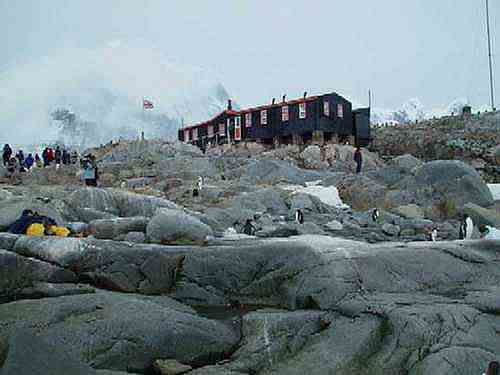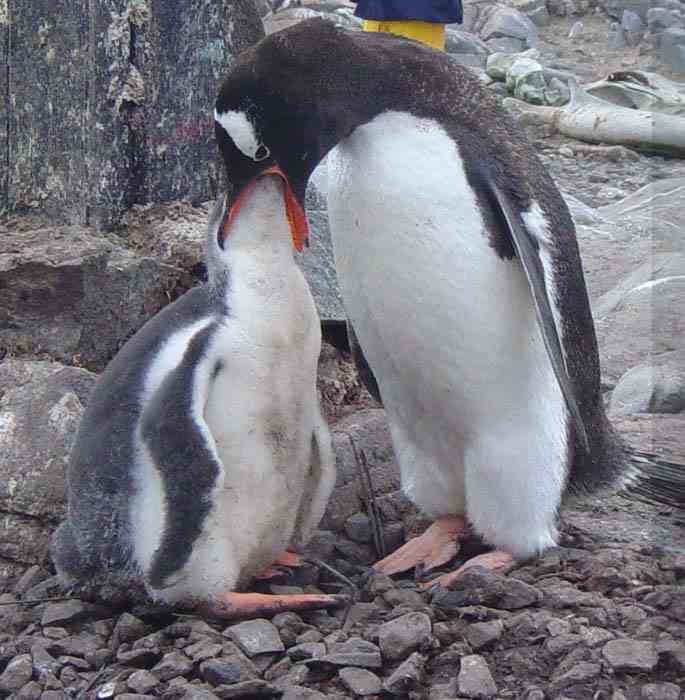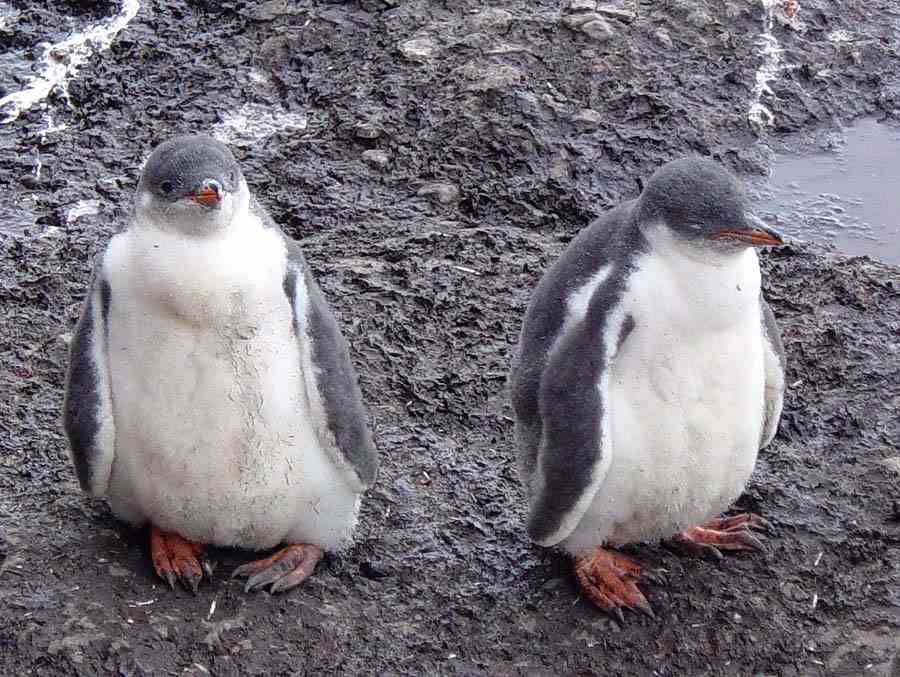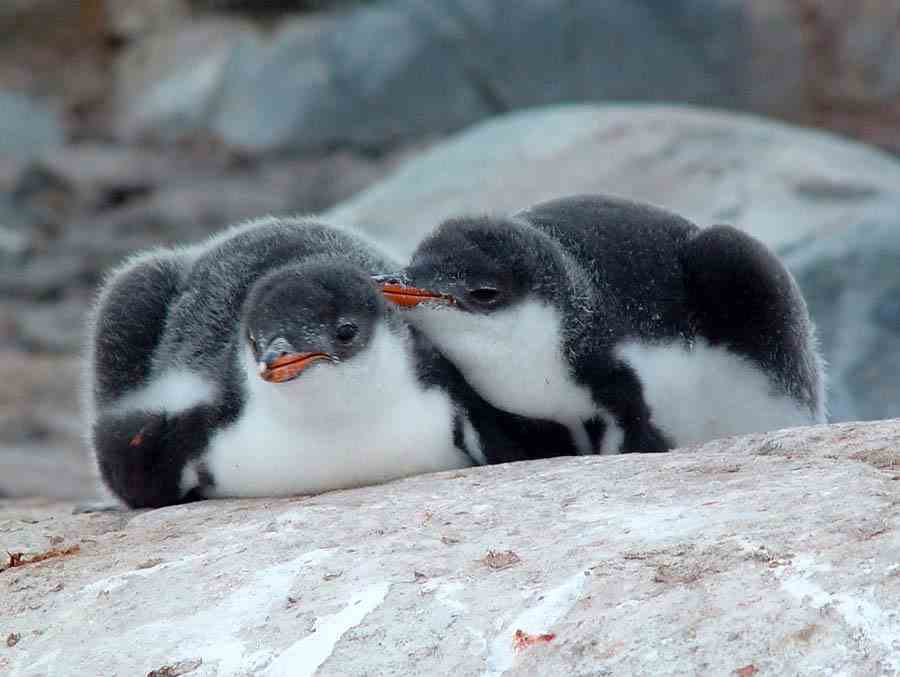 Neko Harbour
Located on the Antarctic peninsula, Neko Harbour was named after the whale ship, Neko,
which often used this bay from 1911 to 1924.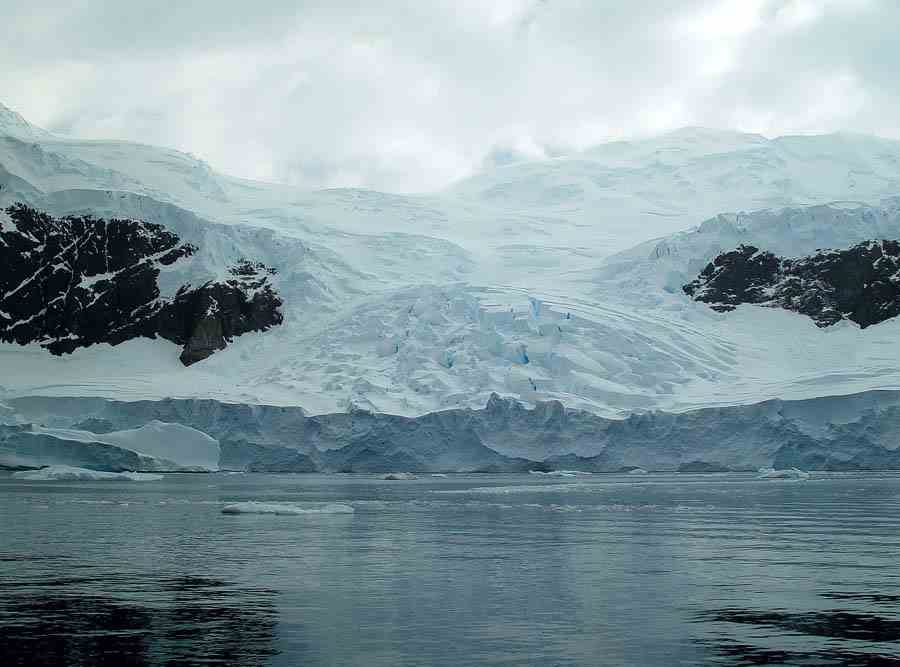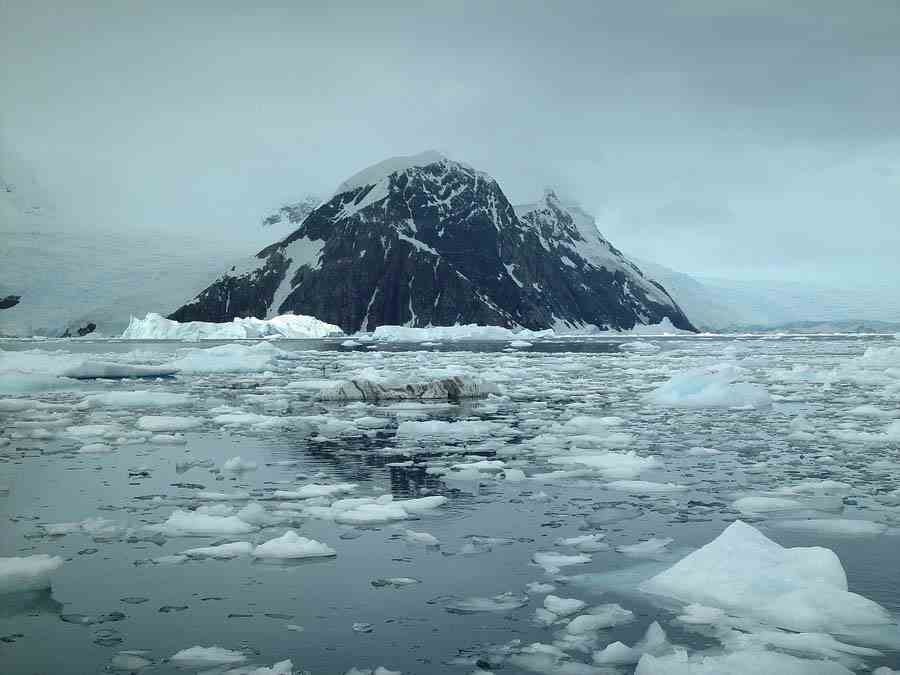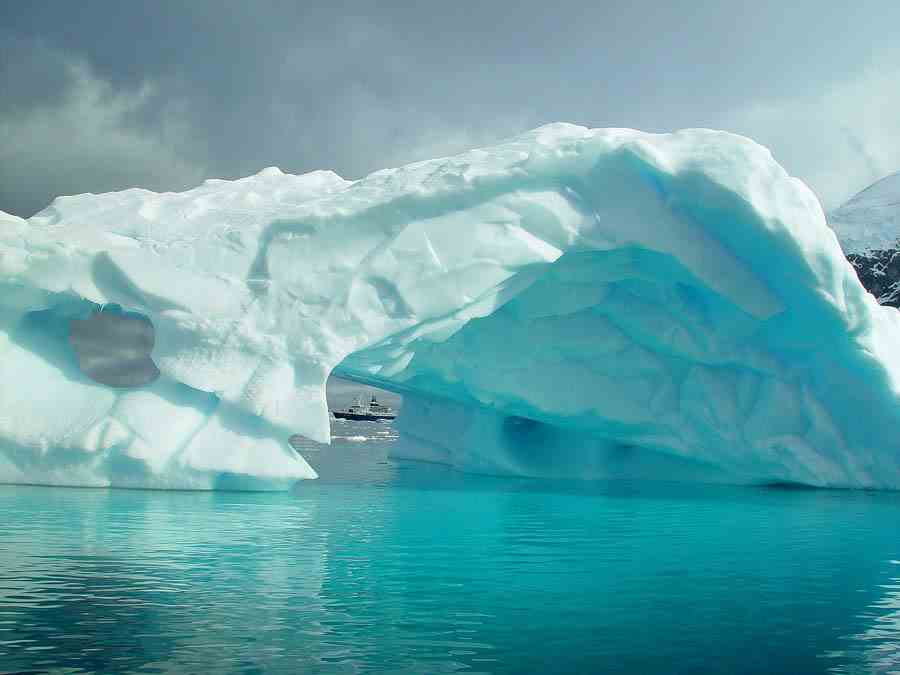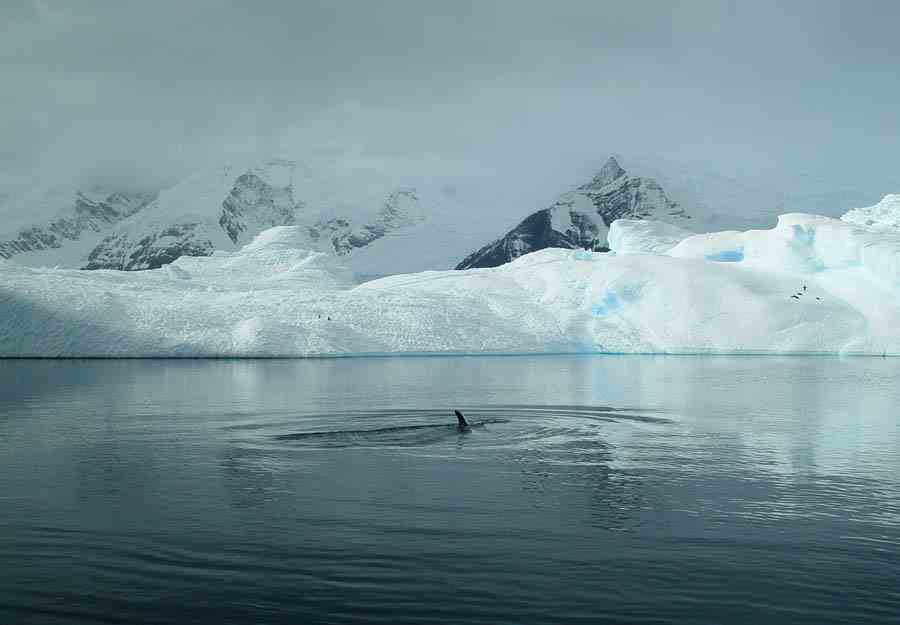 At last we have finally achieved a lifetime goal to stand on all 7 continents!!

One of the passengers on The Orlova has worn the same boots on all 7 continents!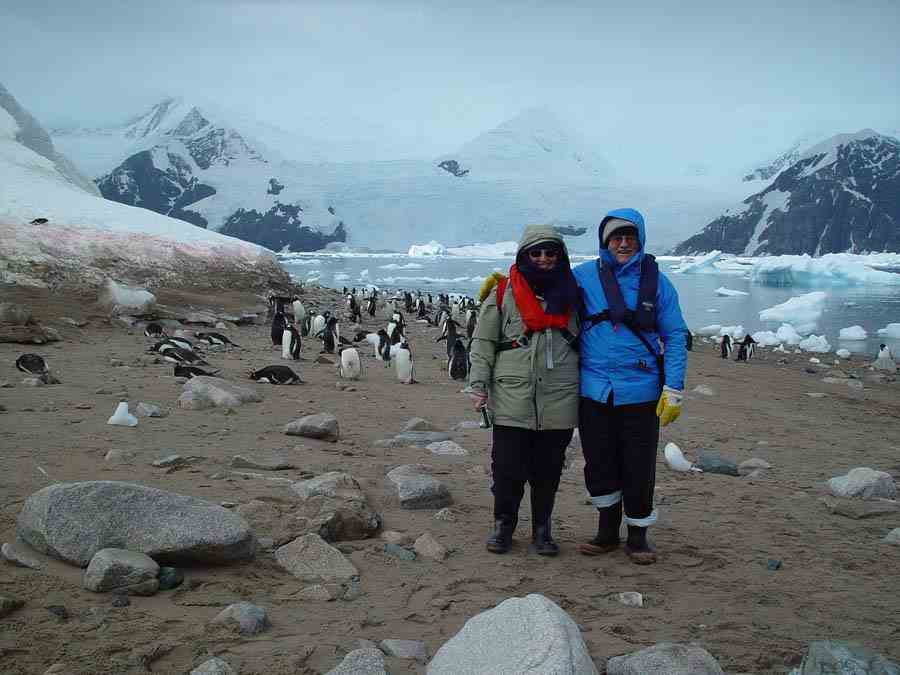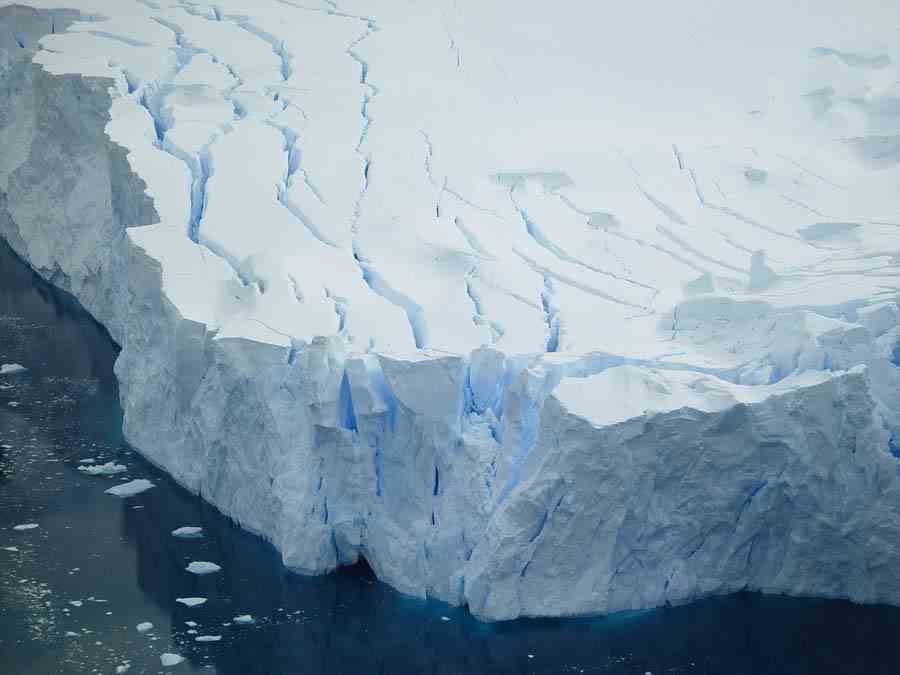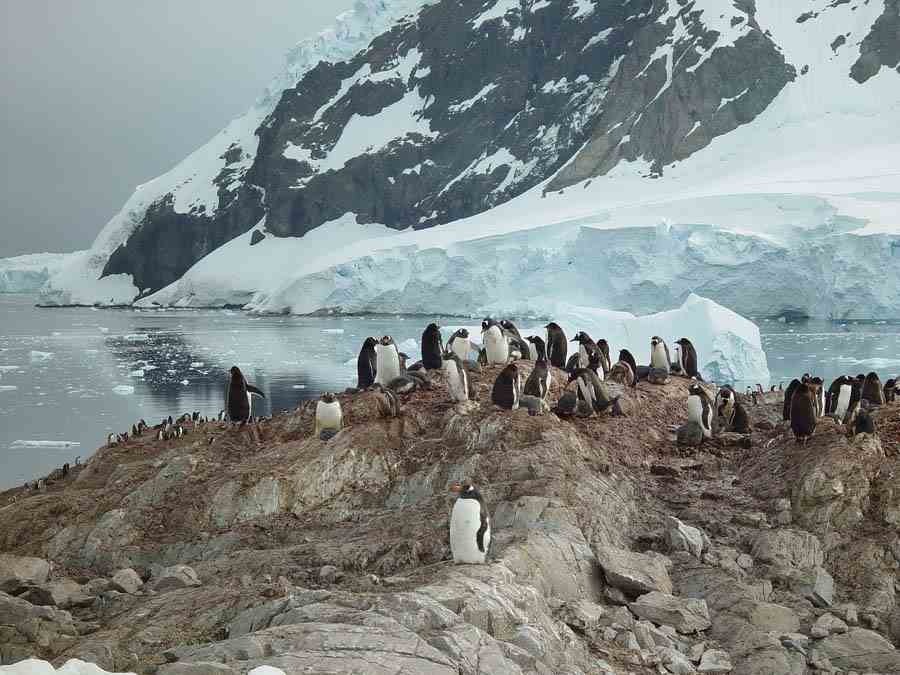 After 3½ fabulous days in the peninsula area we set out on the 60 hour crossing of the Drake Passage back to Ushuaia.
Cape Horn, 15km in the distance.



As we left from, and were arriving back at an Argentine port, we were not able to go any closer. The cape is actually on an island, the southern point of Isla Hornos. It is Chilean territory, and has a small weather station manned by navy personnel.

Cape Horn was first rounded in 1616 by 2 Dutch merchants, Le Maire and Van Schouten, who were trying to find an alternative route to the Pacific and thus avoid paying fees to navigate the Strait of Magellan. They named it after Hoorn, their home town in the Netherlands.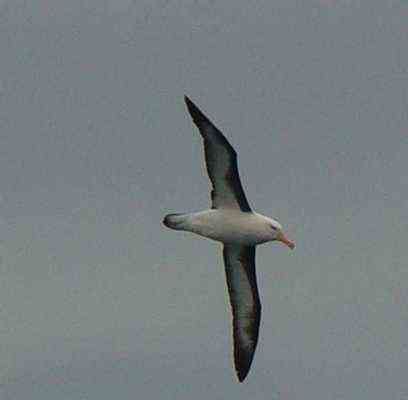 Back to Ushaia ... the end of the world, the beginning of everything ...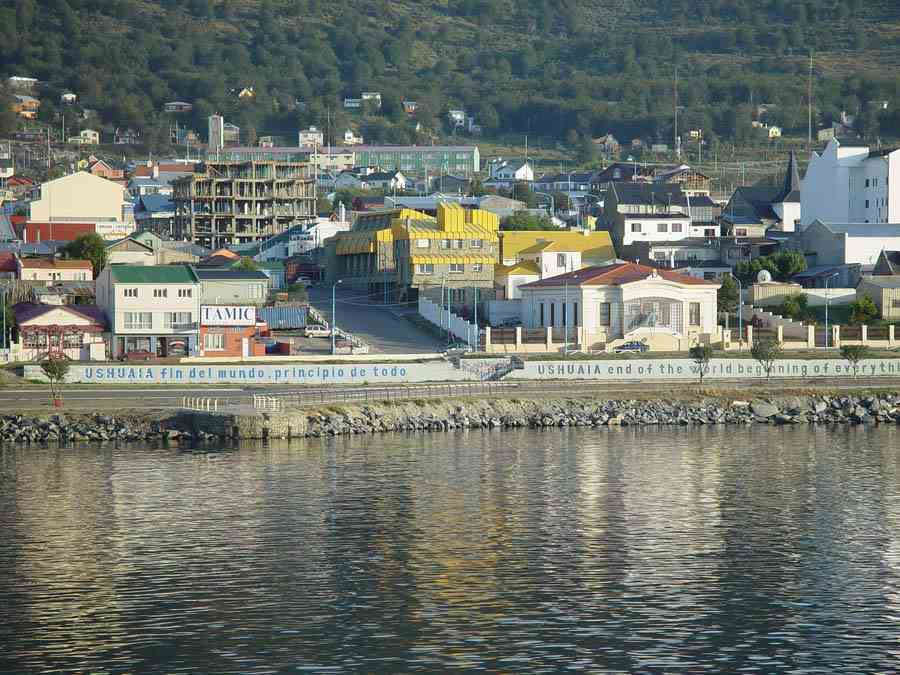 Back to my top 10 natural sights ...