3020km from Melbourne, but only 190km from Papua-New Guinea, we stood on "The Tip" on our 4WD camping tour of Cape York in 2003. On our 7 week trip we drove to Cairns and then went on a 15 day camping tour of Cape York.
"The Tip" is 1040km from Cairns. The first 300km is bitumen, the rest is mainly corrugated gravel. You could drive there in an ordinary car, but you may not get back. The car would be knocked around. We only saw Toyota Land Cruisers and Nissan Patrols on the track.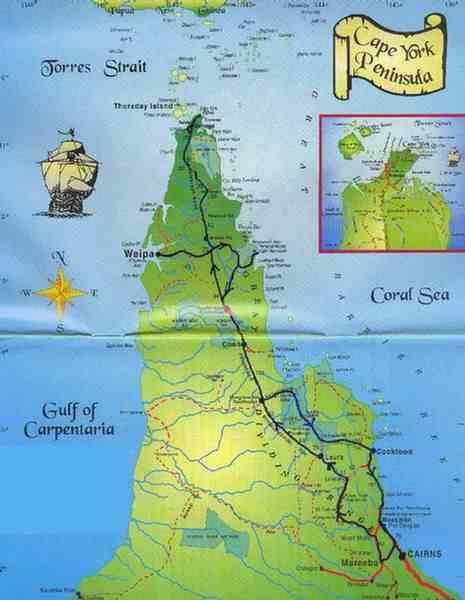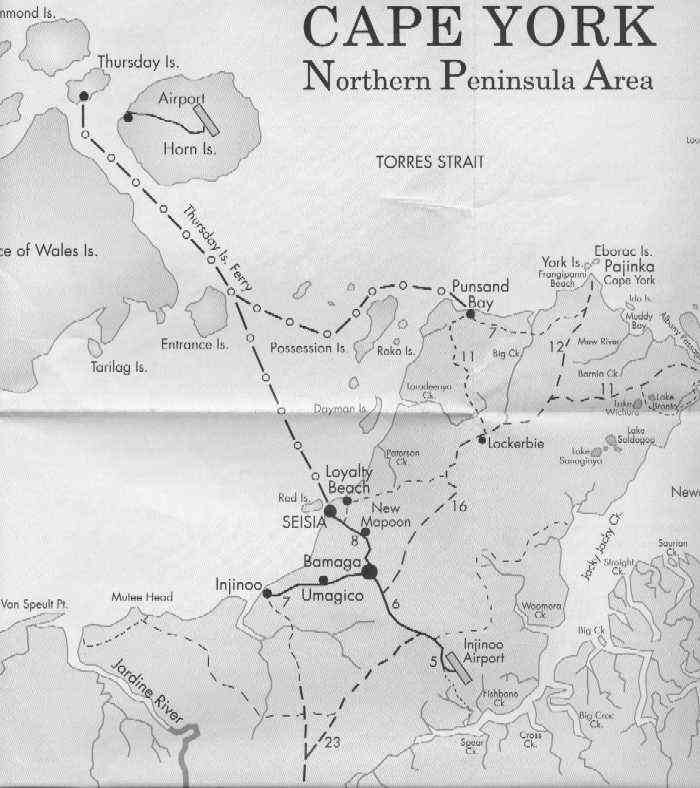 The end of the road!

The carpark at the tip of Cape York.

From the carpark it was a 700 metre walk to the tip.

Initially there was a board walk through a patch of rainforest.

After that there was a scramble over a rocky headland.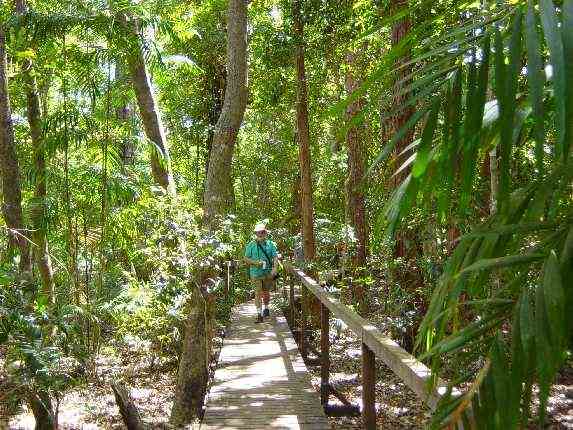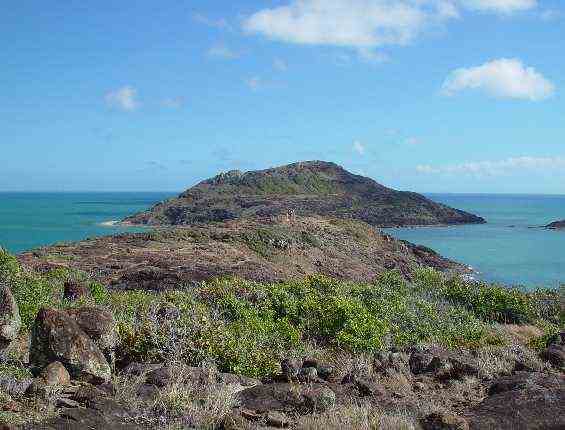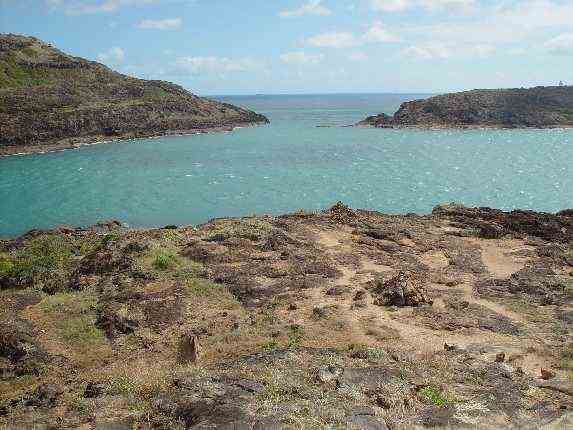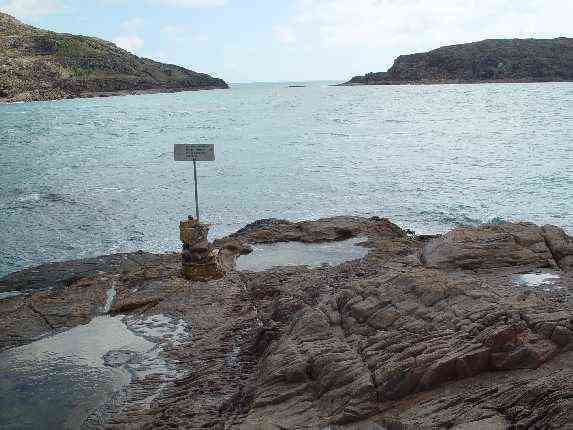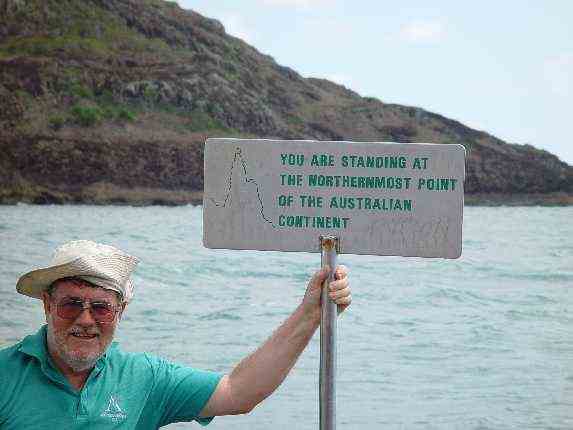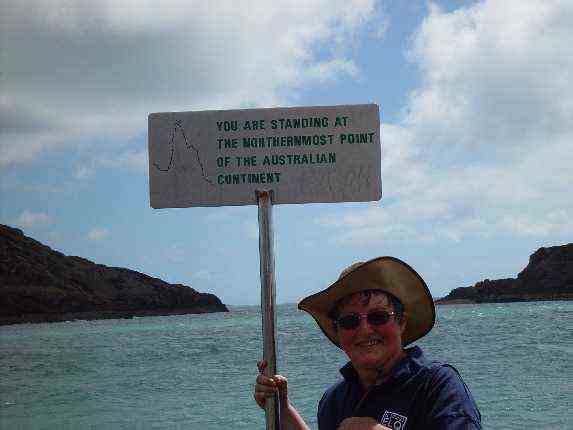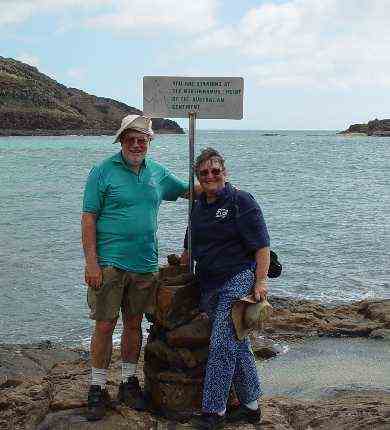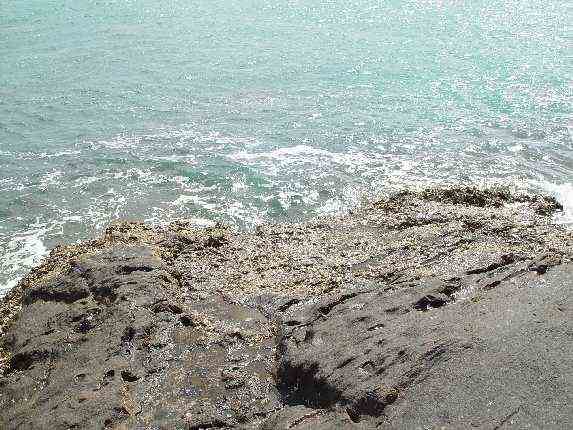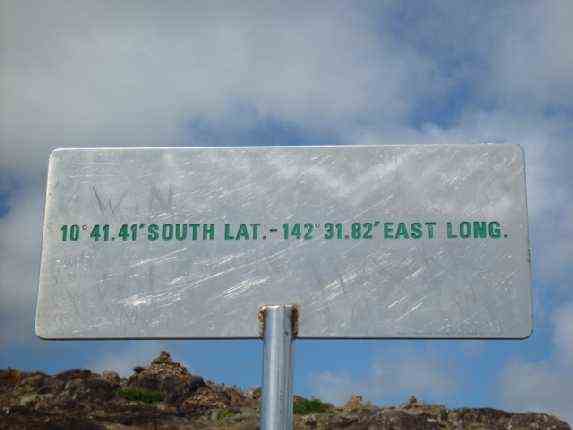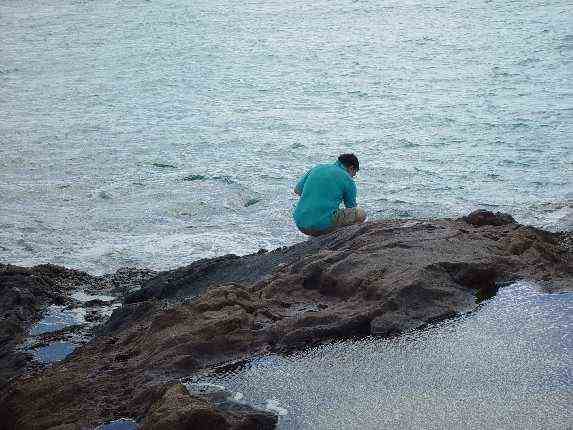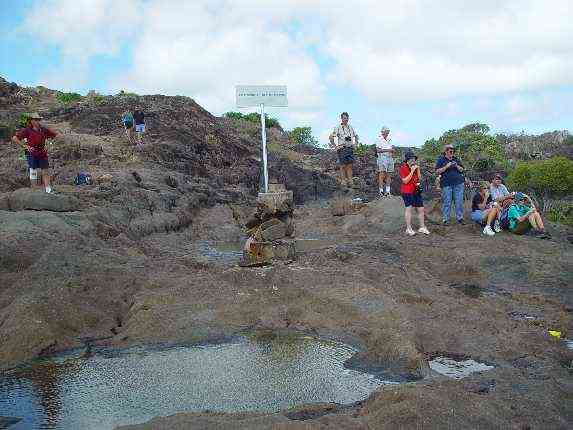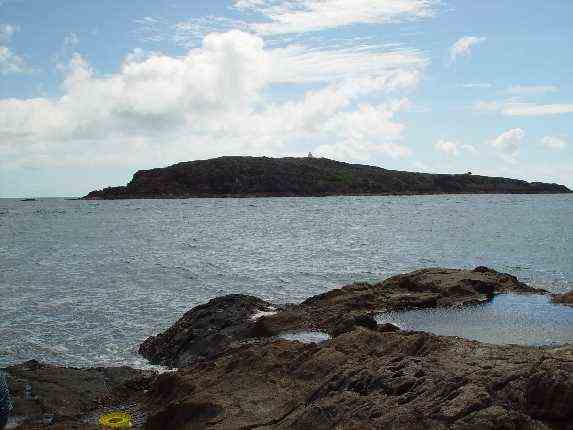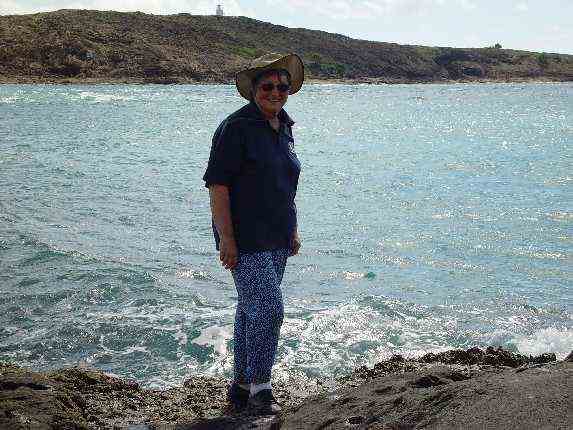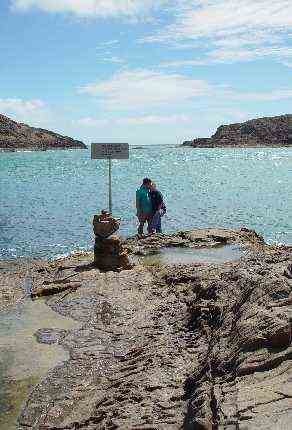 | | |
| --- | --- |
| | Margaret on the Thursday Island wharf on her trip to Cape York in September 1969. |
Back to Australian Extremities