Central Australia



700km west of Alice Springs
(Namatjira country)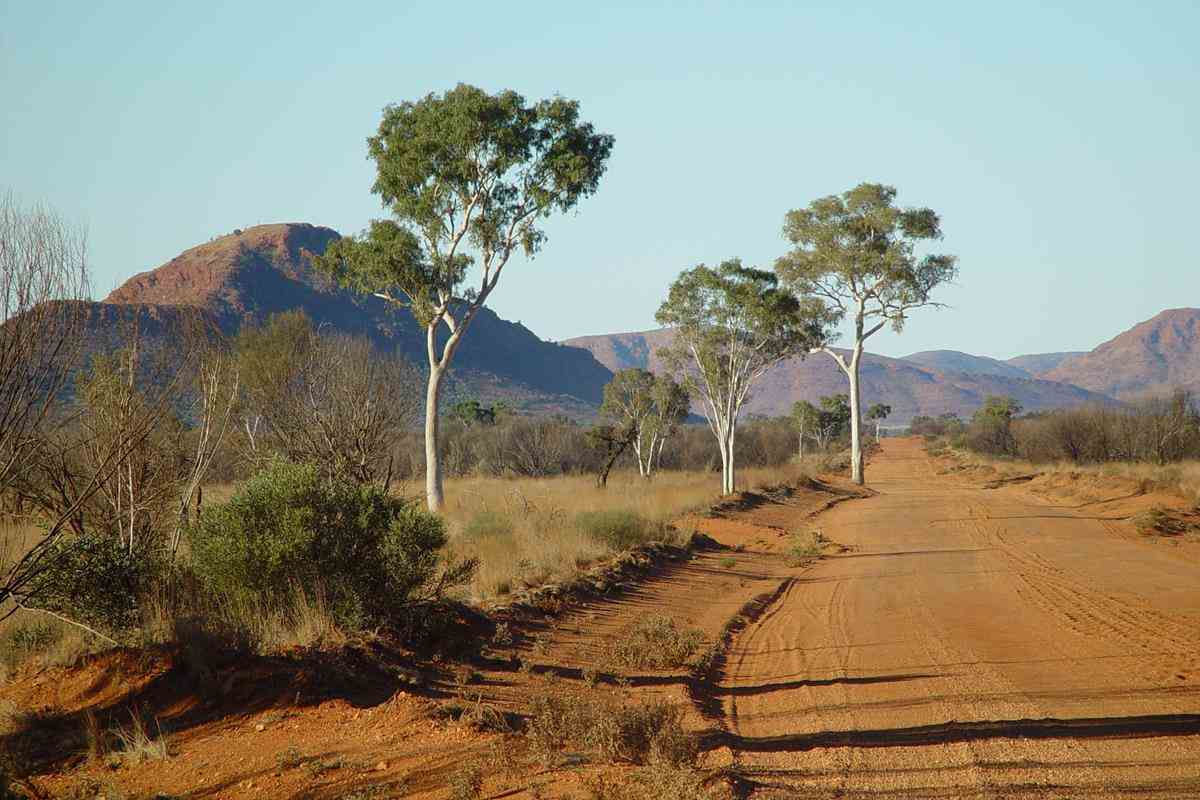 In July - August 2005, I had a fantastic 5-week trip with Sue and Ken Maidment who ran
Treks across Australia
tours in their 4WD Oka.
Melbourne - Alice Springs - Tanami Road - Wolfe Creek Meteorite Crater - Canning Stock Route - Wiluna -
Gunbarrel Highway
- Kata Tjuta (The Olgas) -
Uluru (Ayers Rock) - Mt Connor - Oodnadatta - Painted Desert - Melbourne.
Beautiful Central Australian desert country, about 700km west of Alice Springs, between Giles Weather Station, the WA-NT Border and Docker River.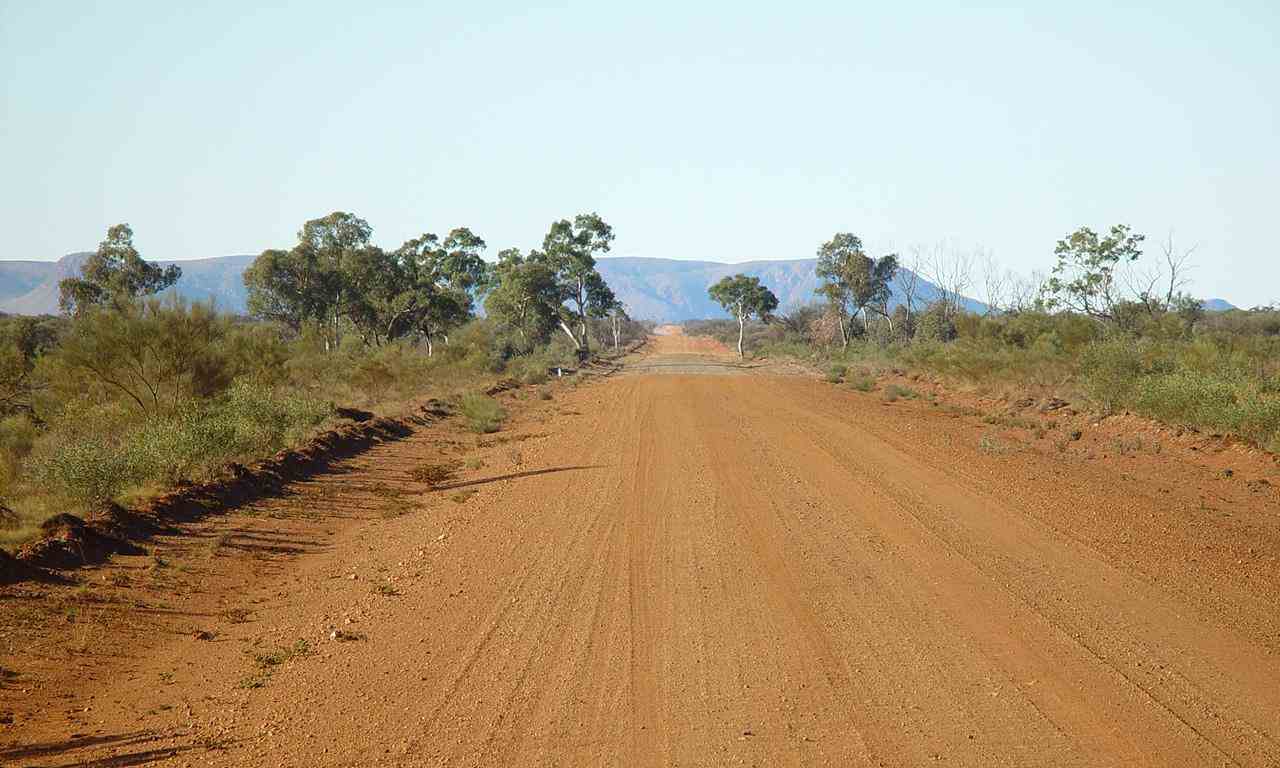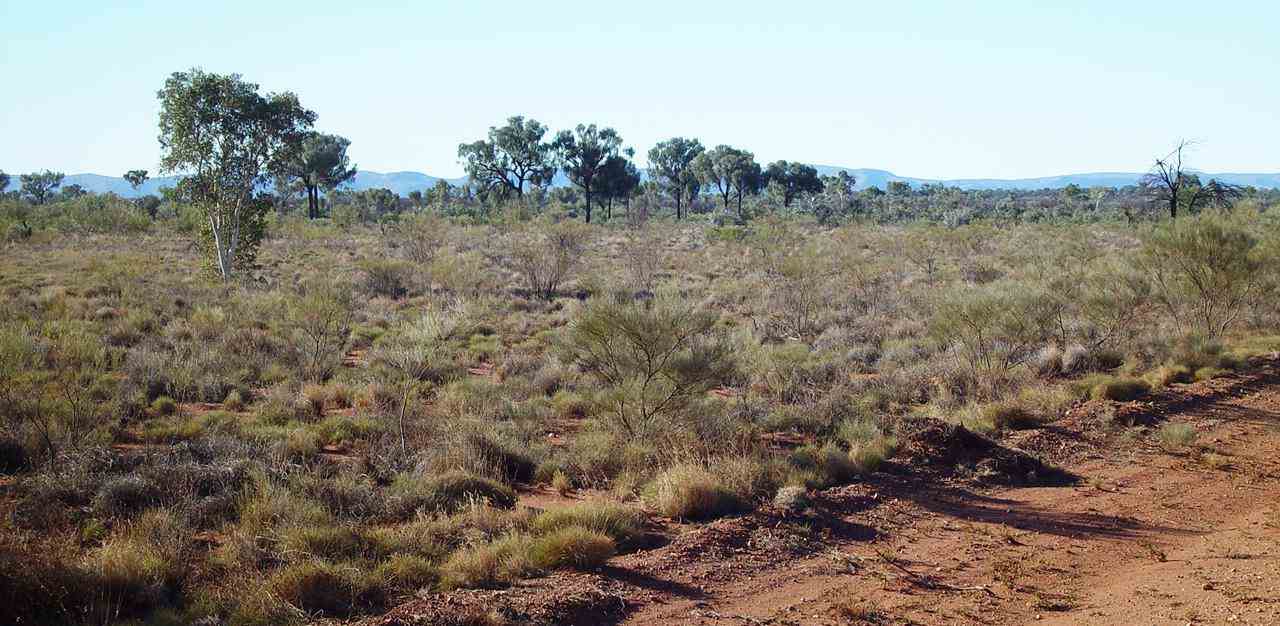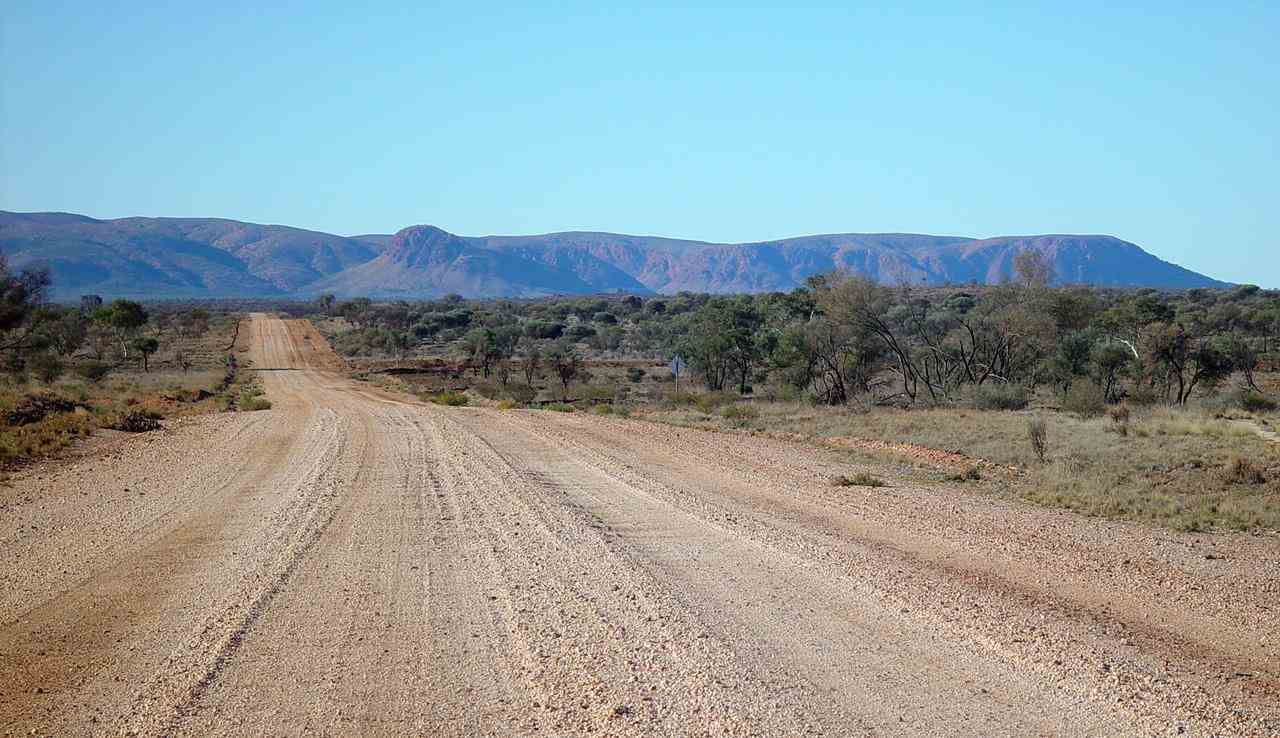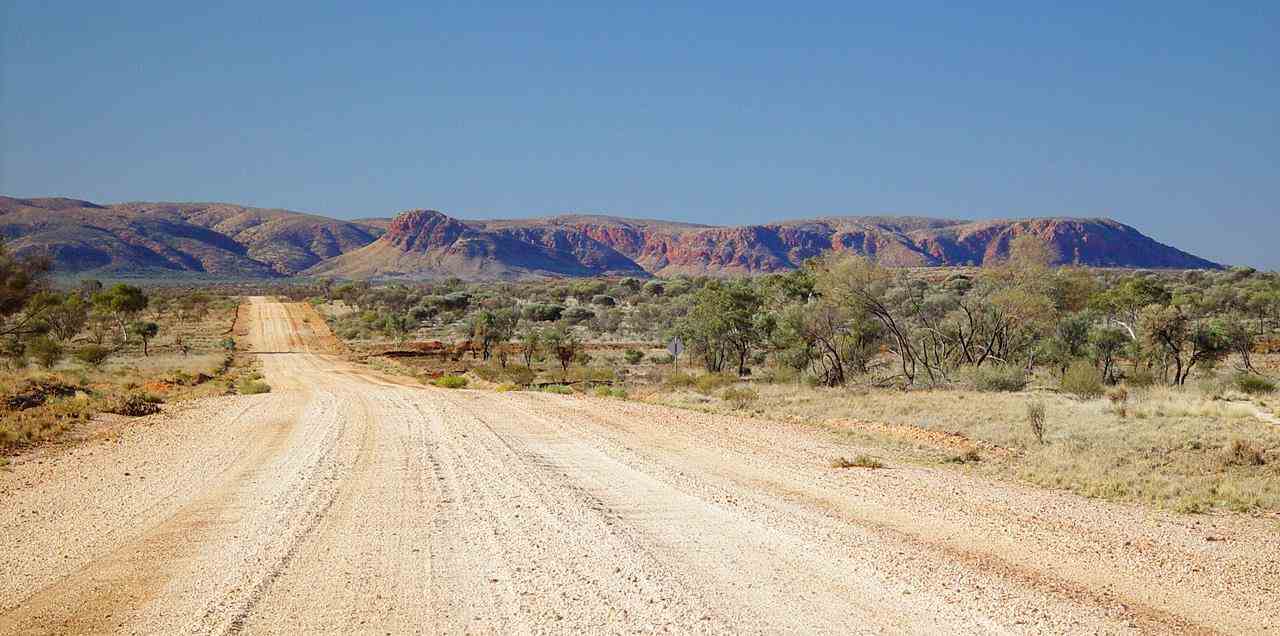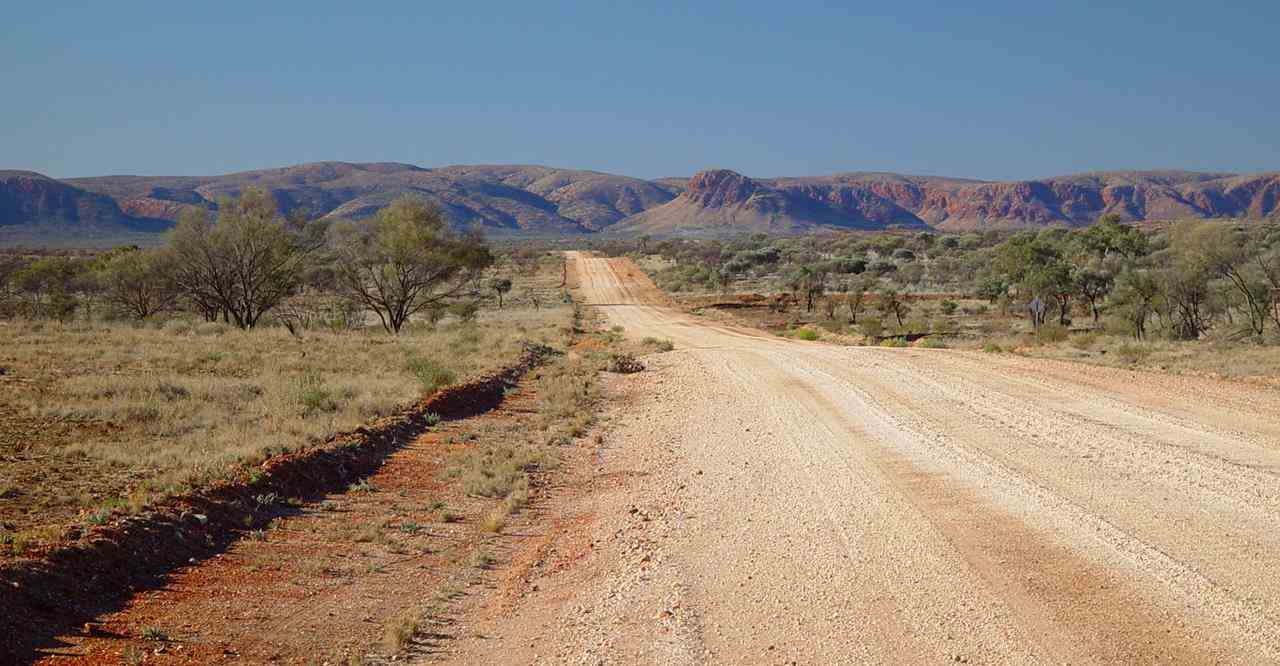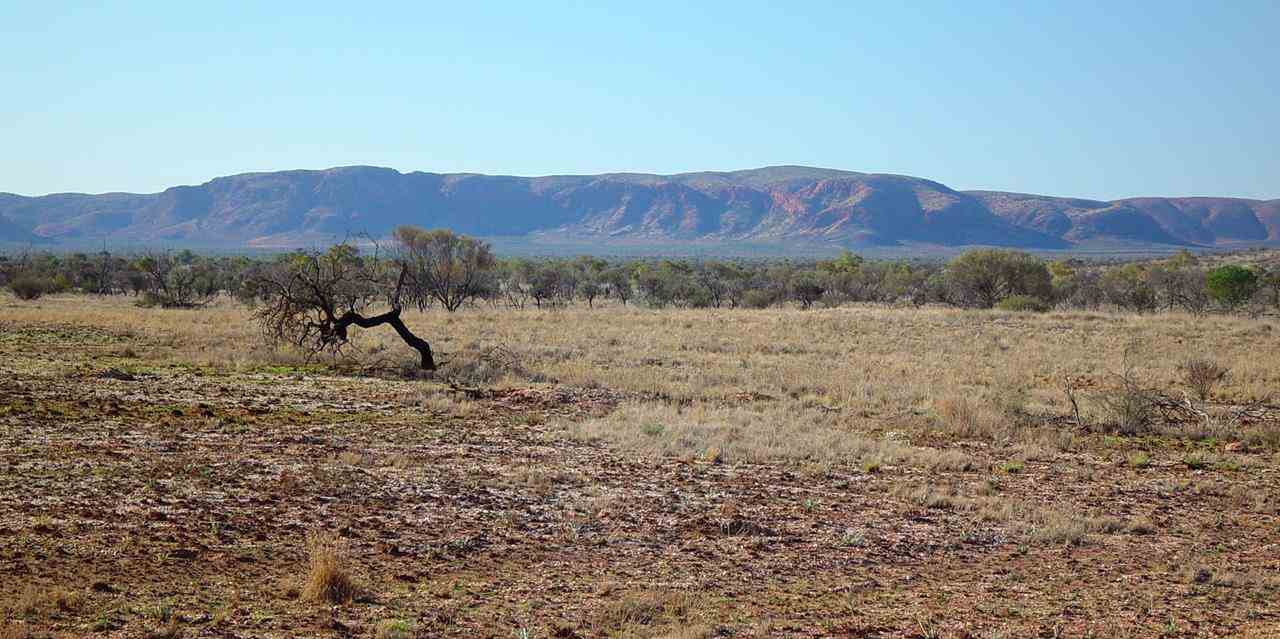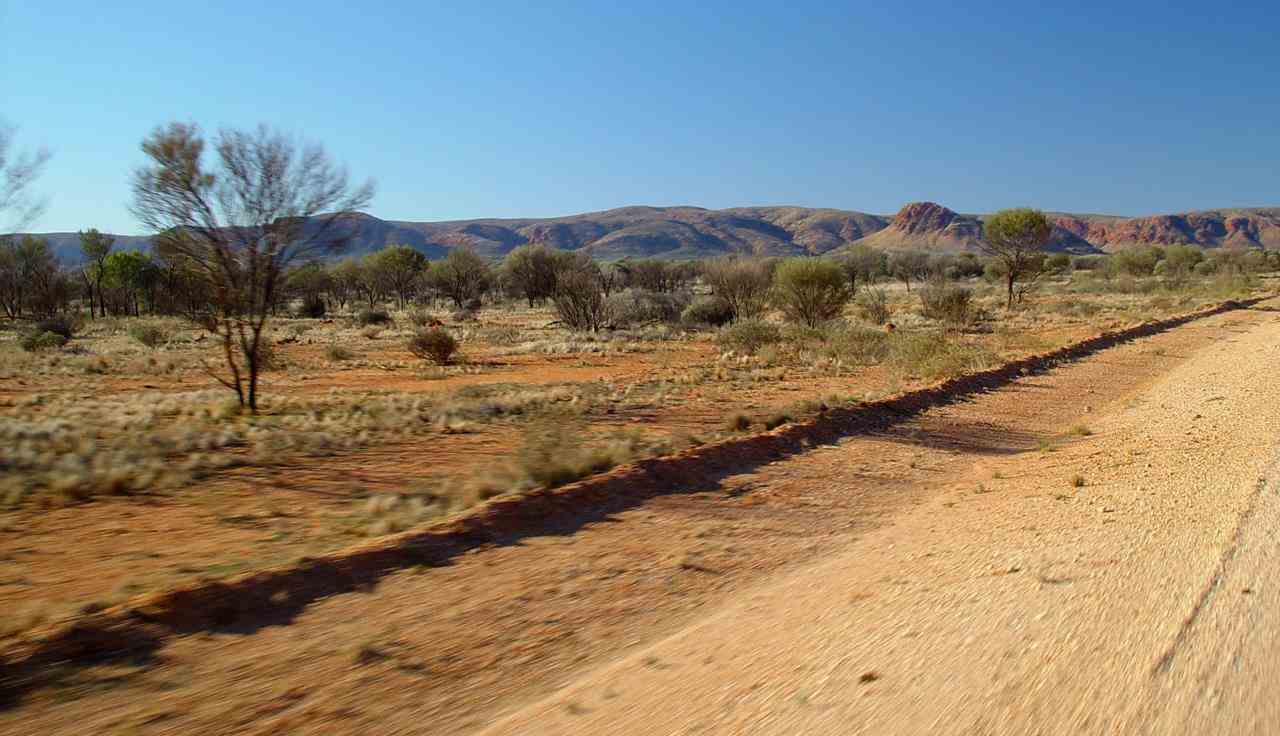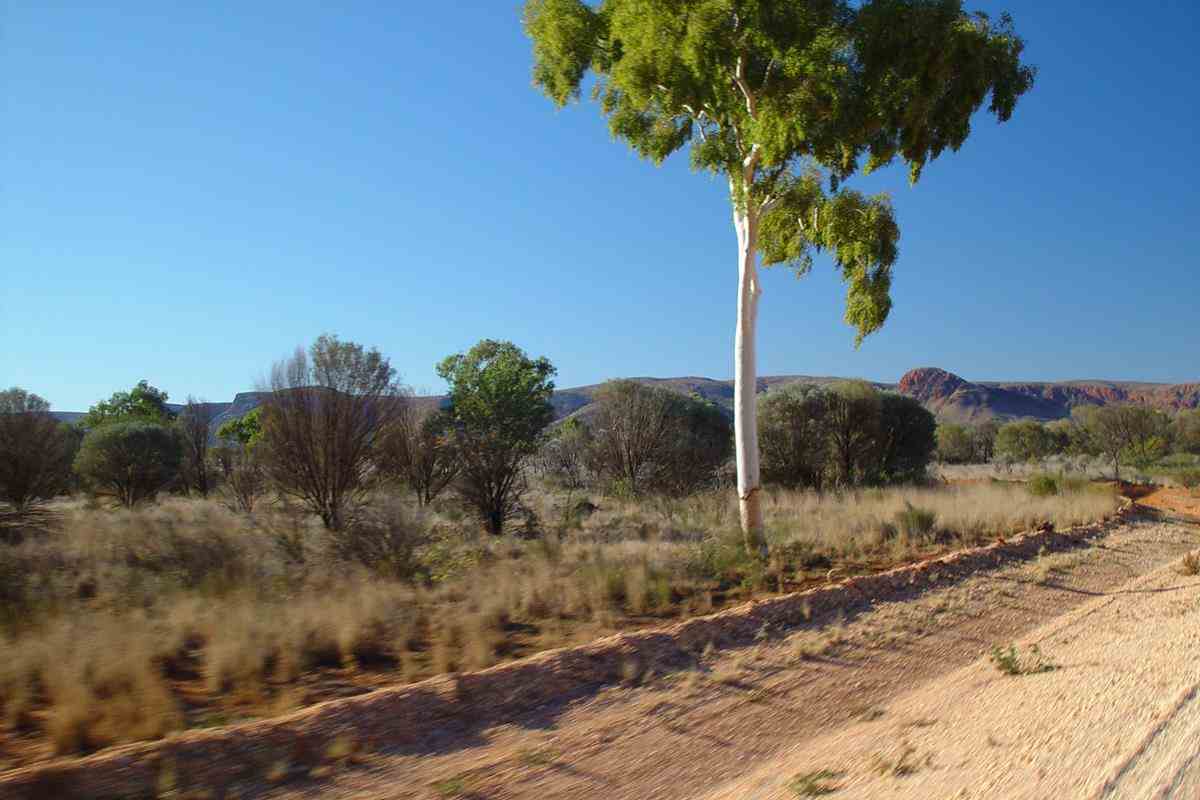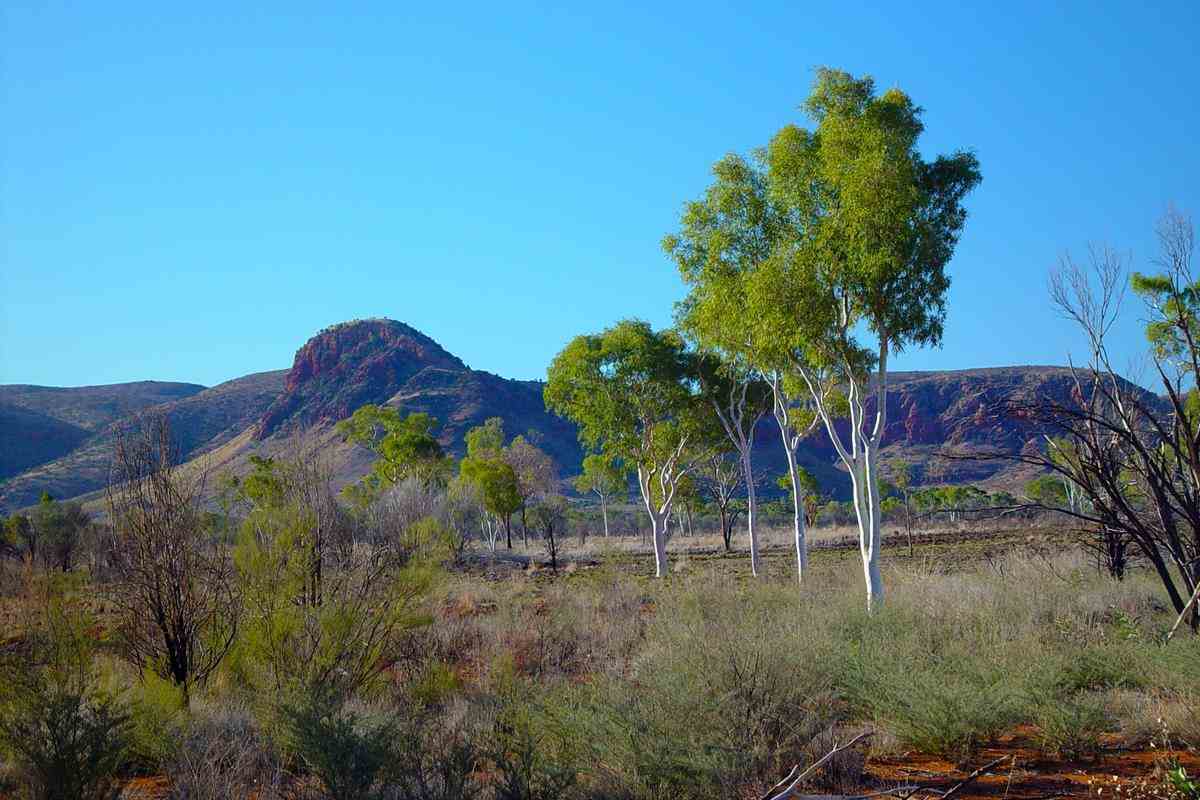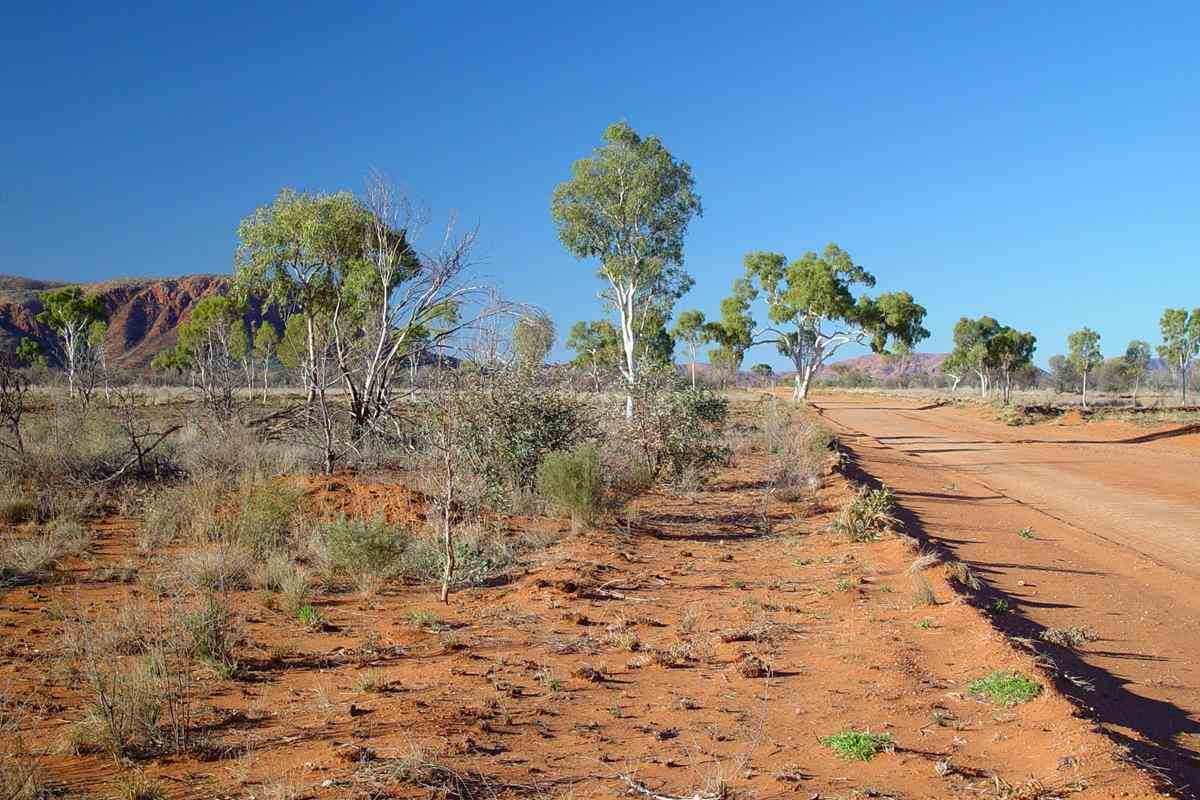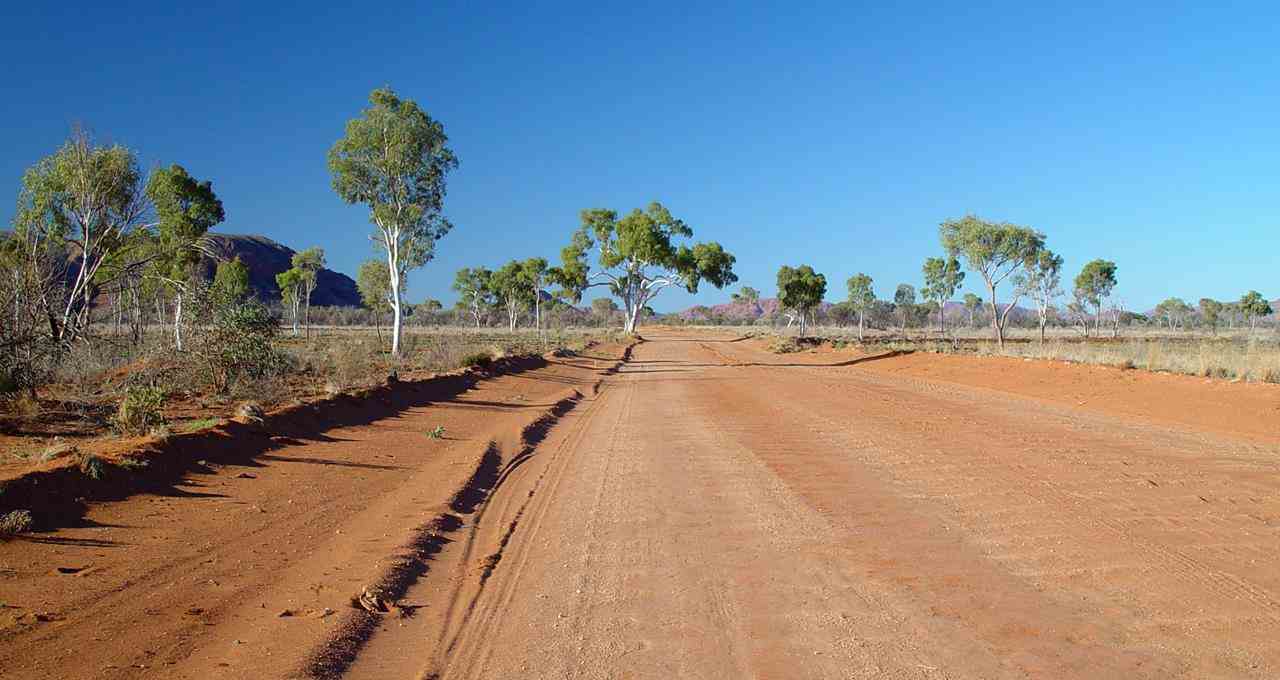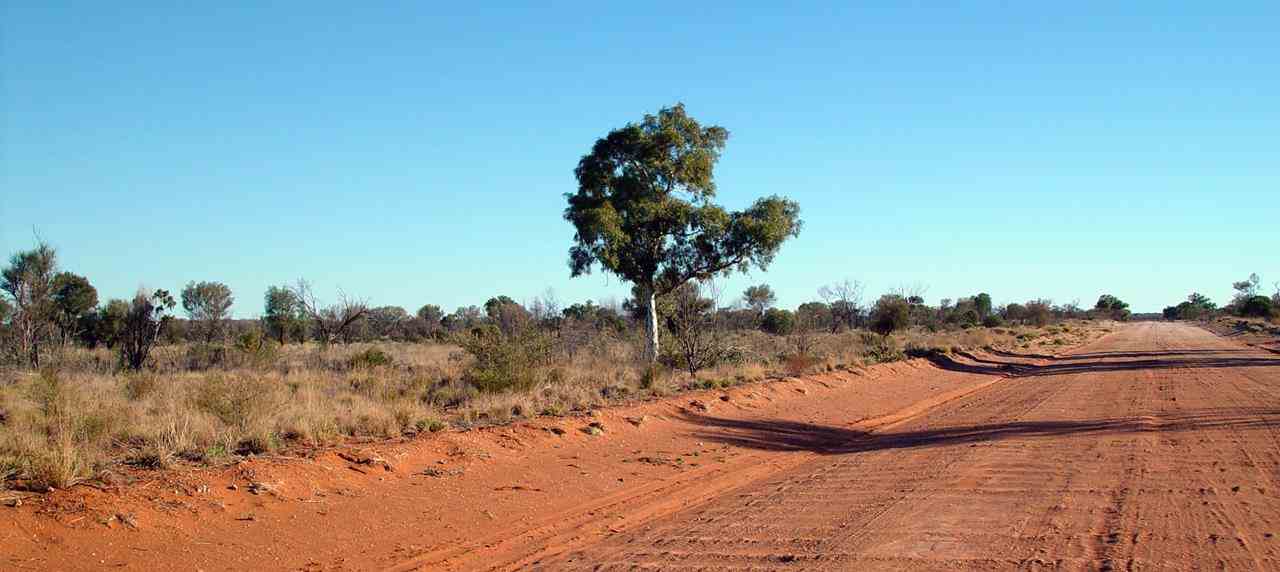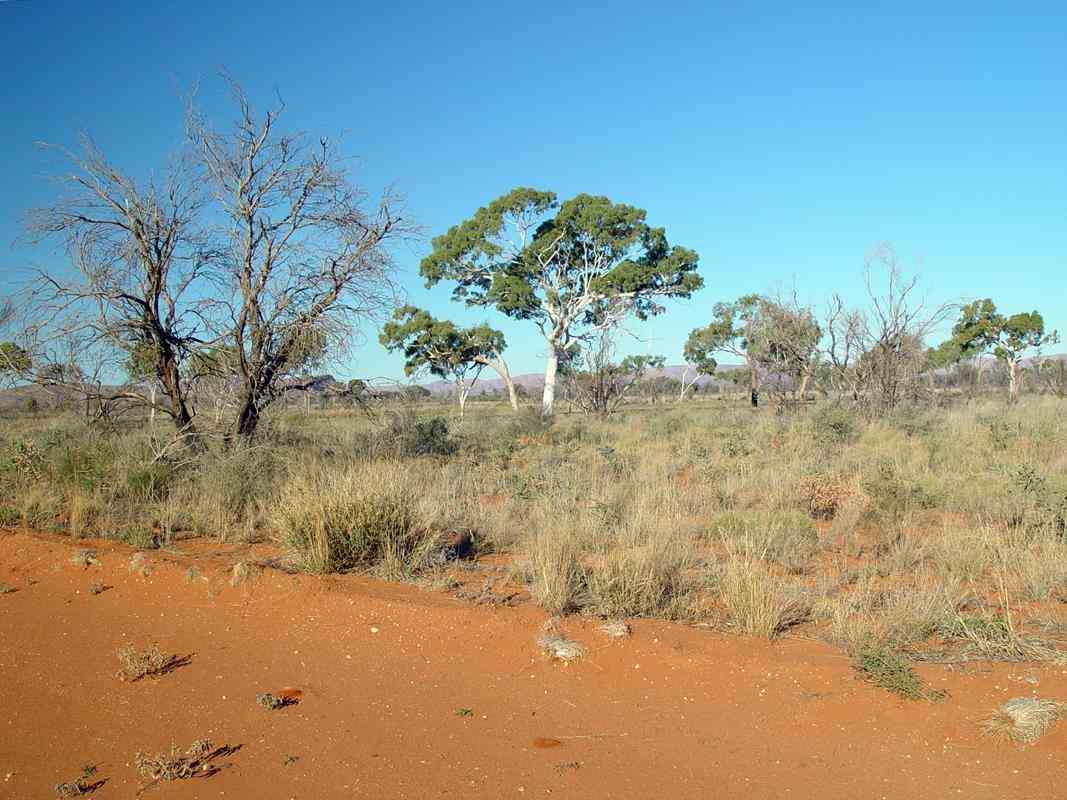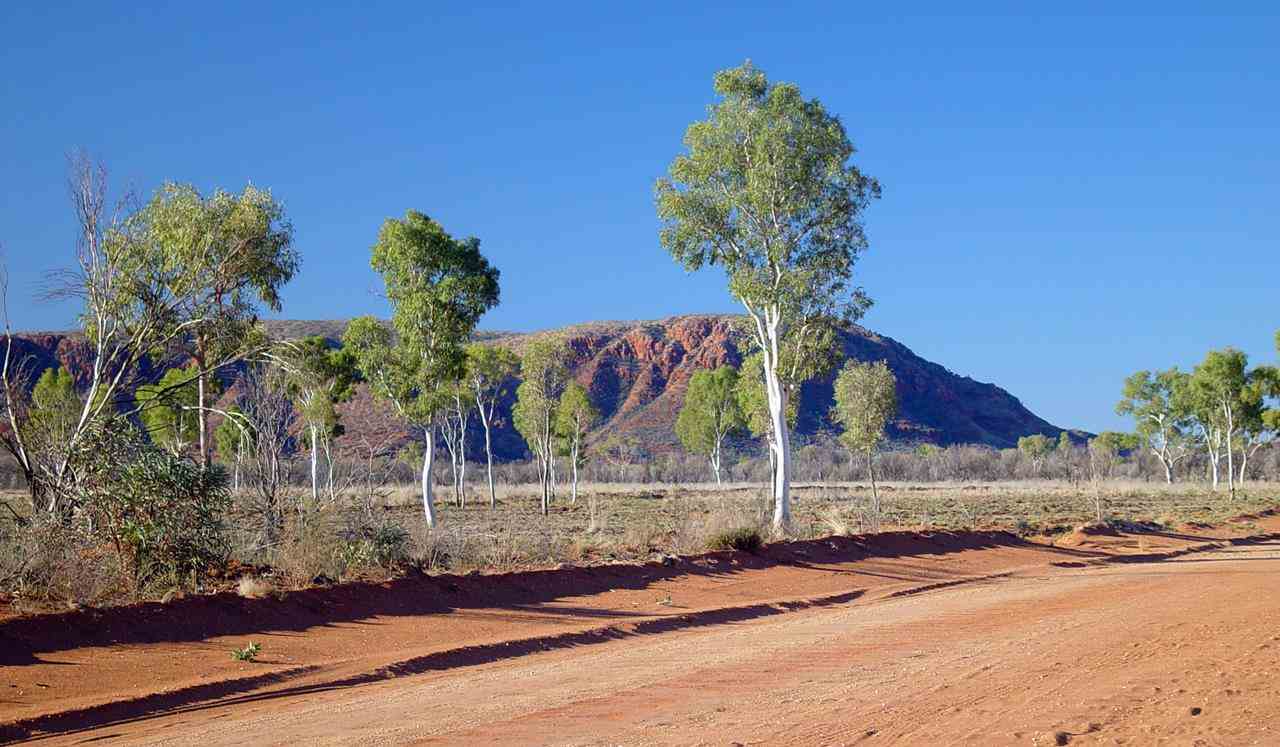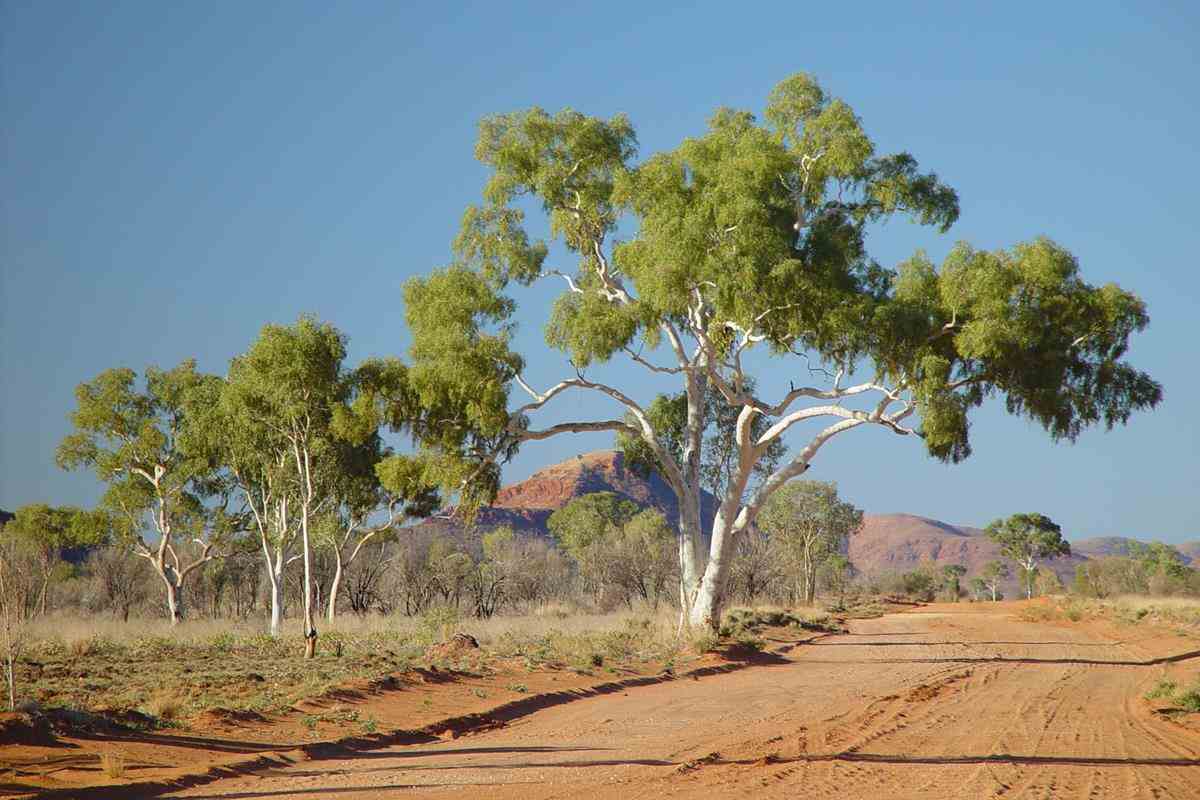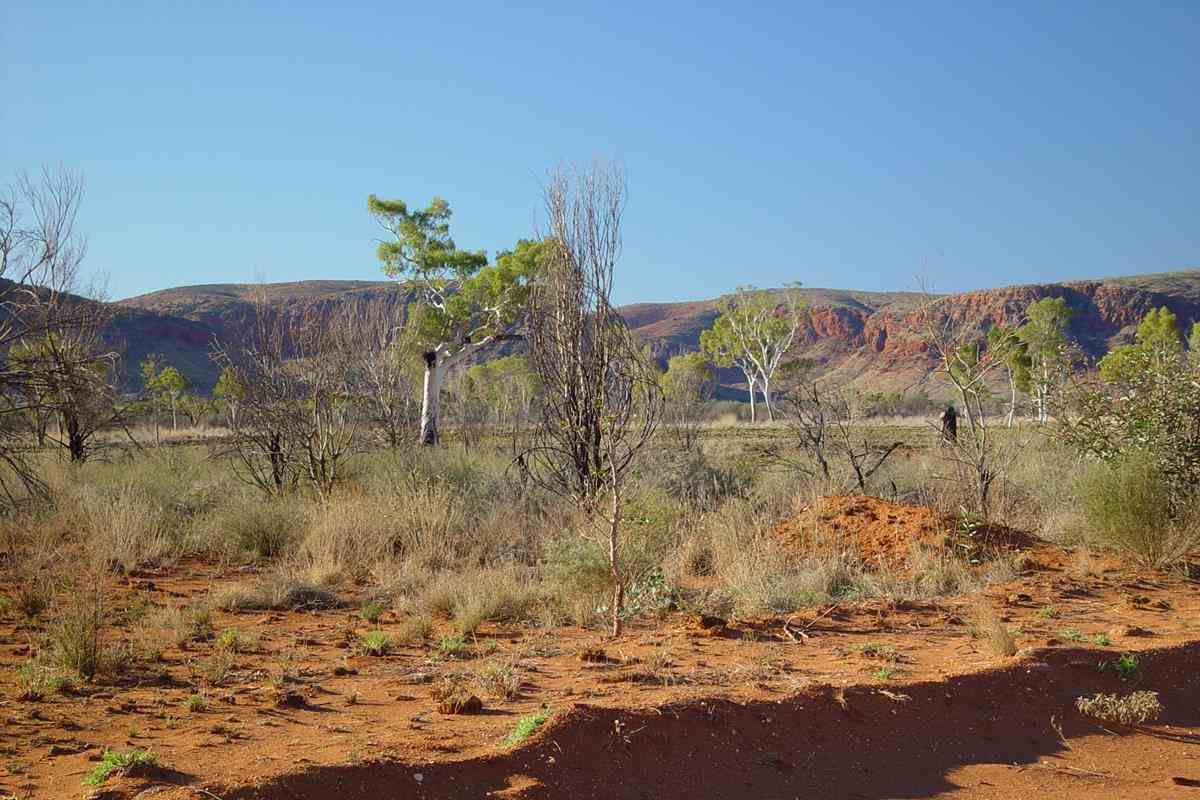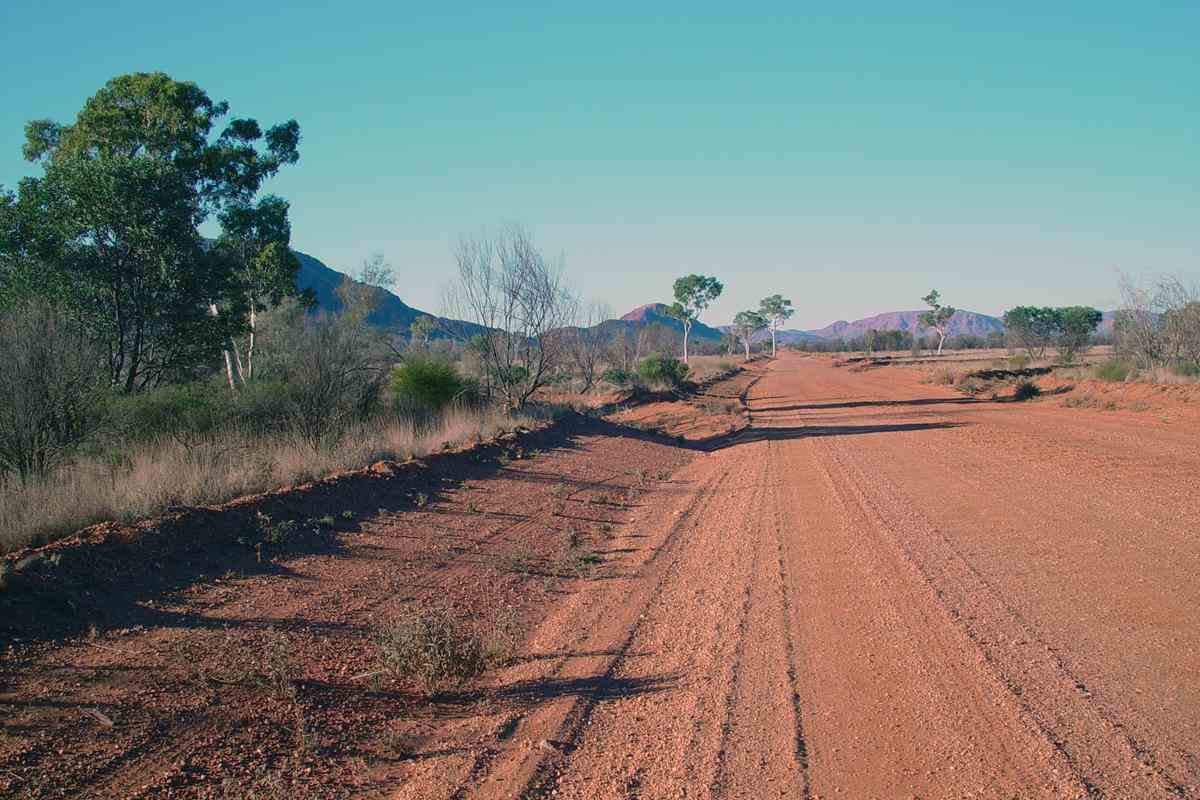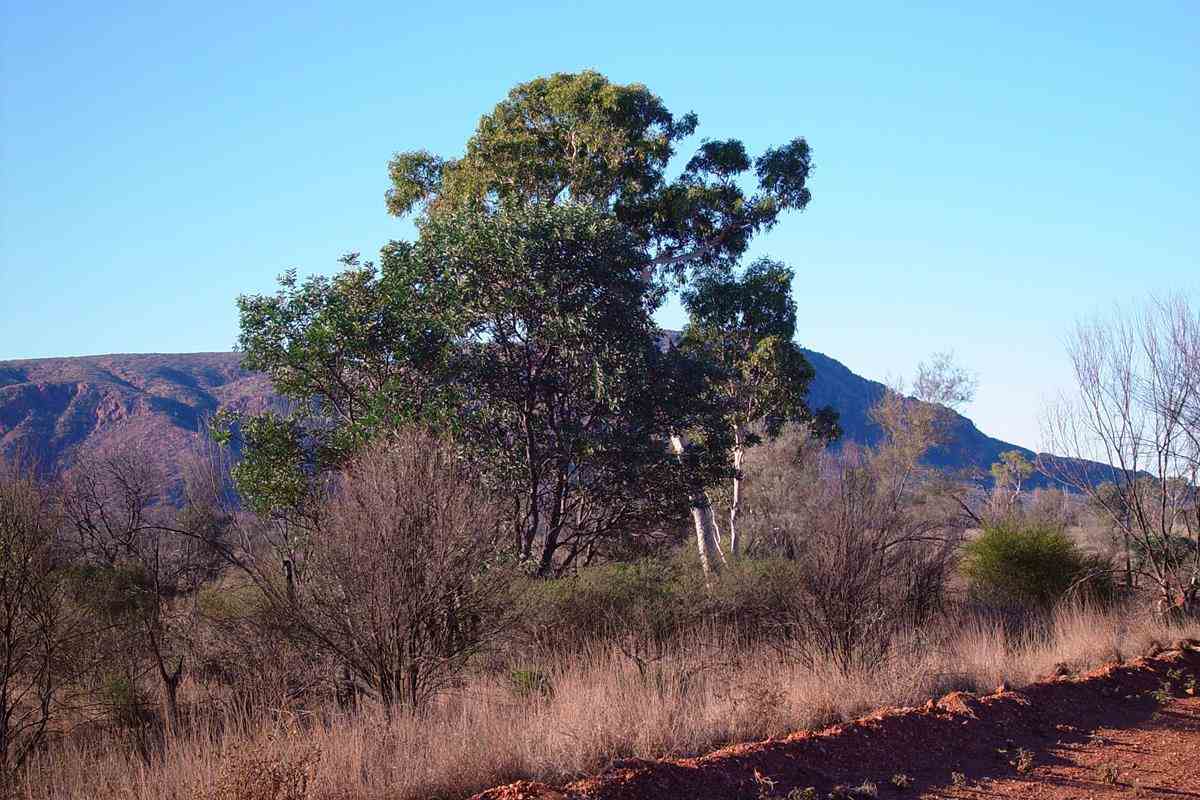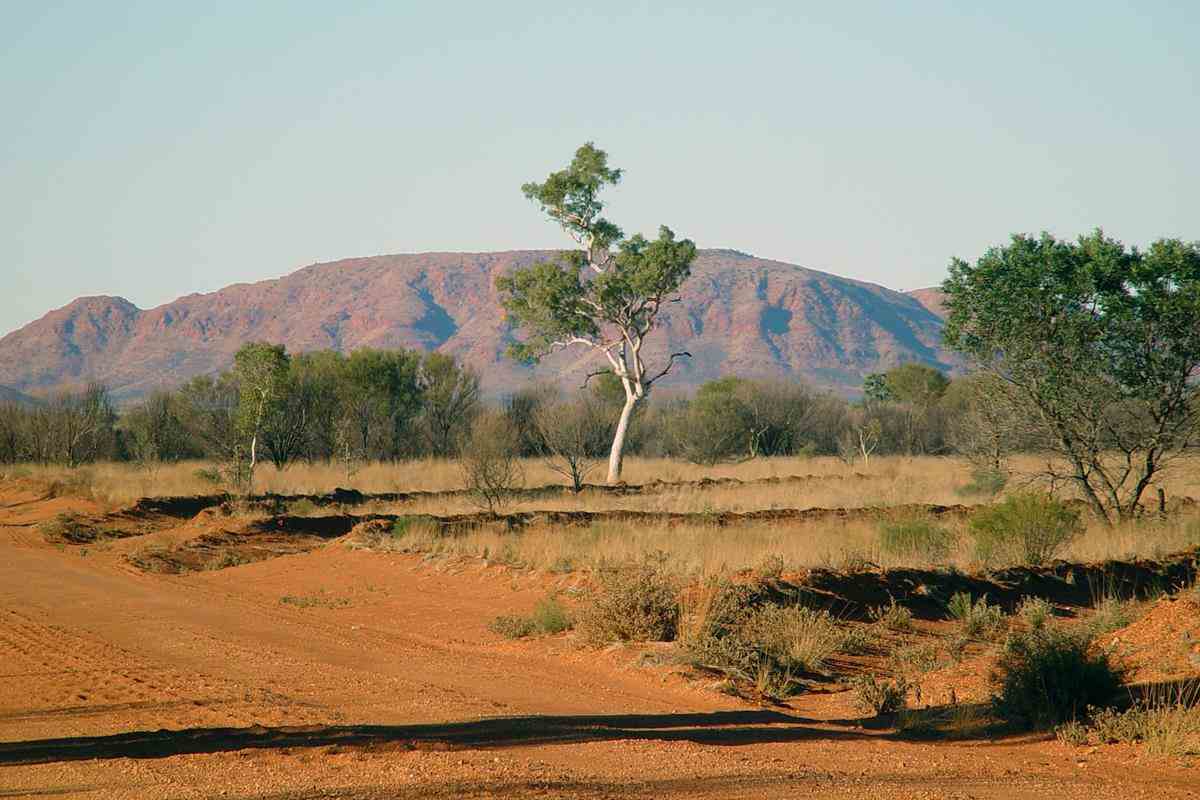 The famous Aboriginal painter,
Albert Namatjira,
and his descendants, painted many pictures of these scenes.
Here are a couple ...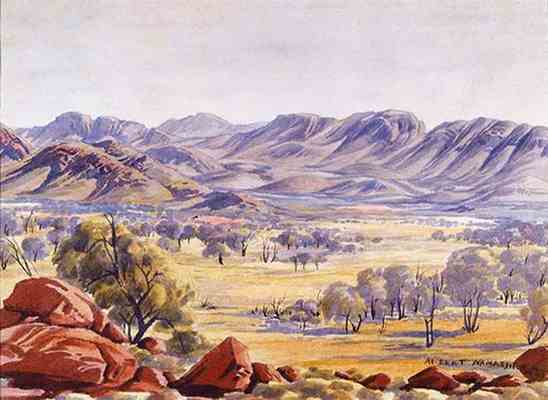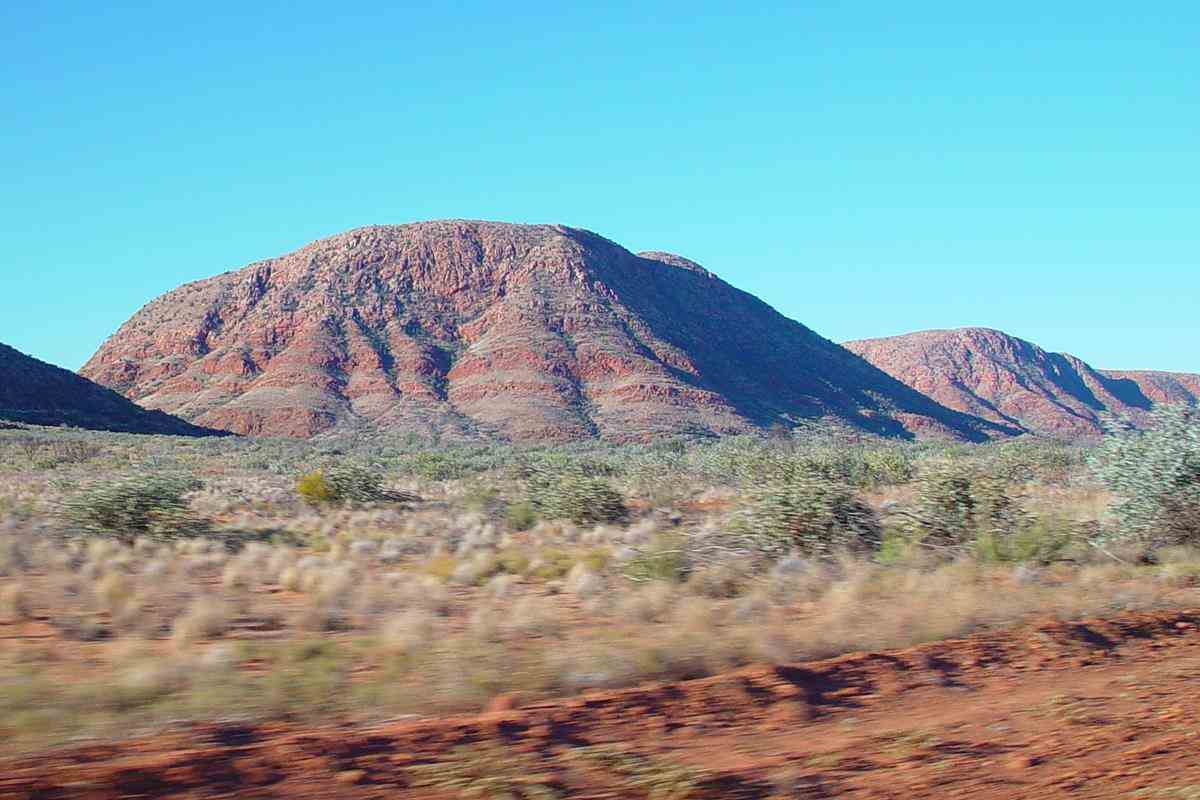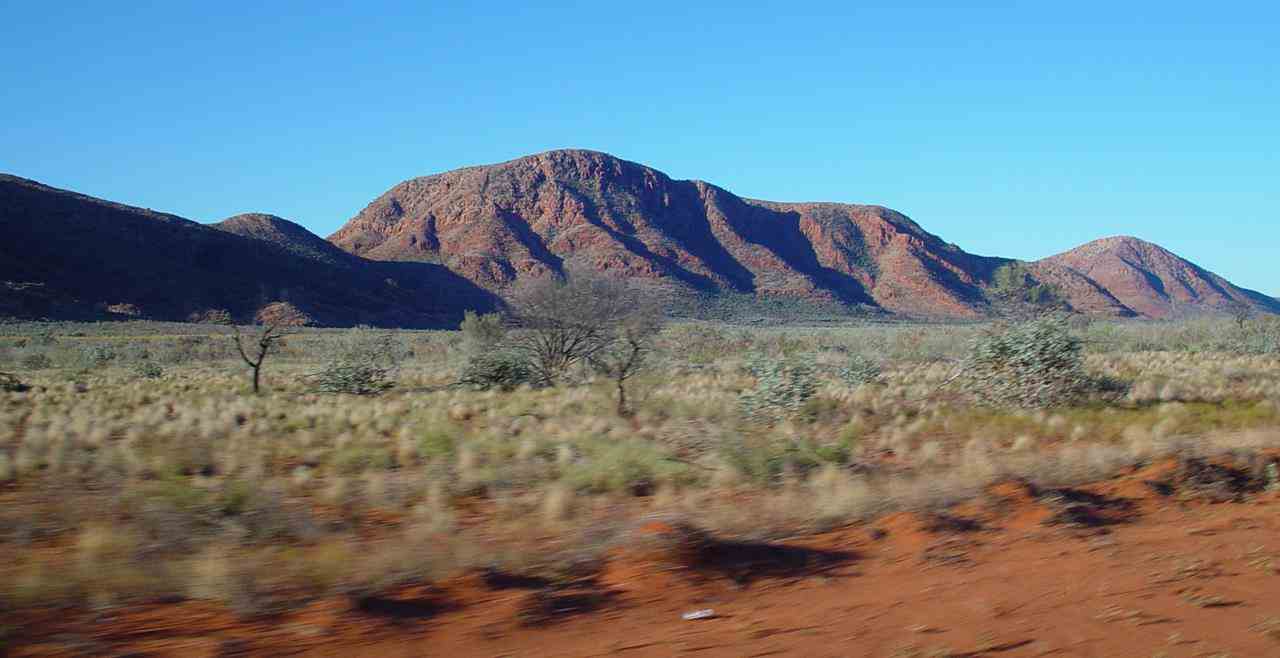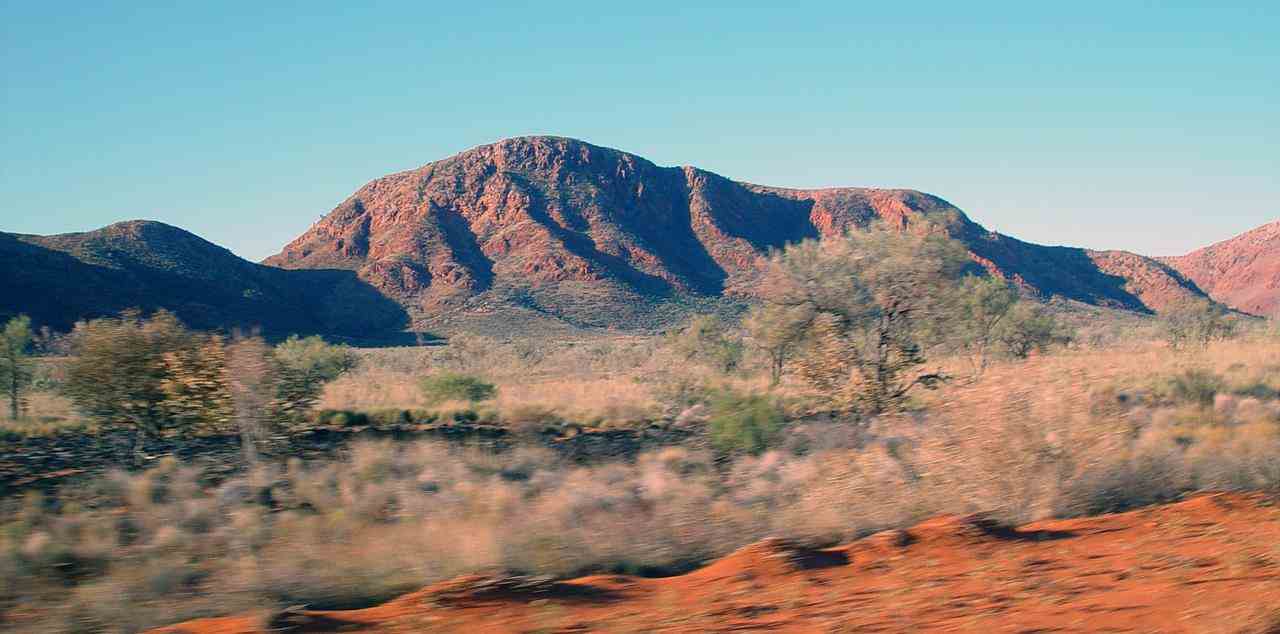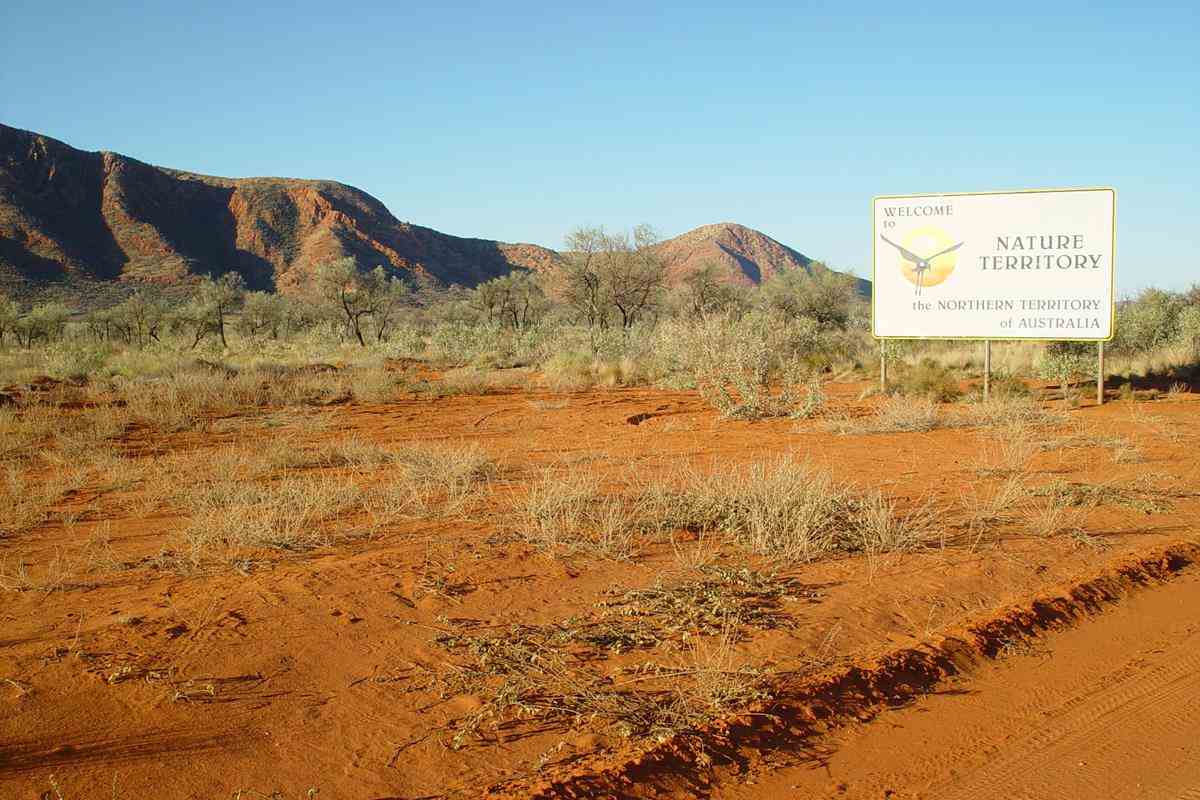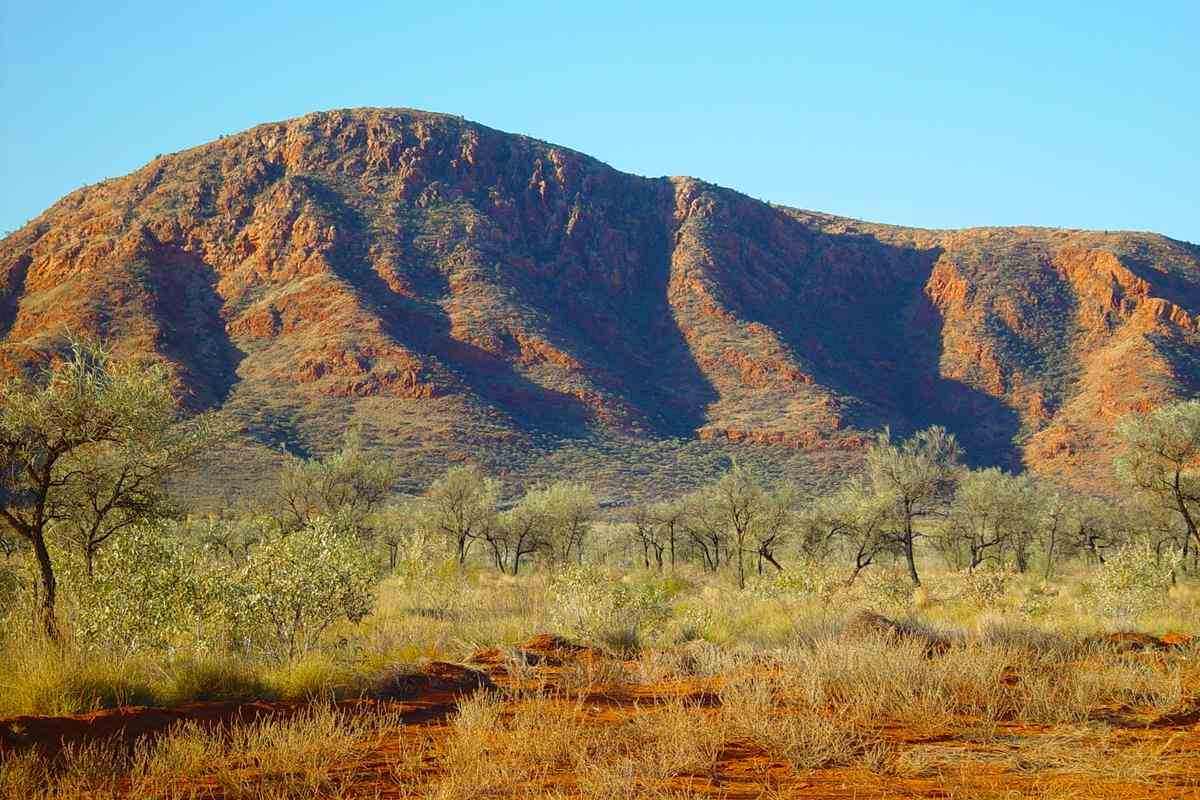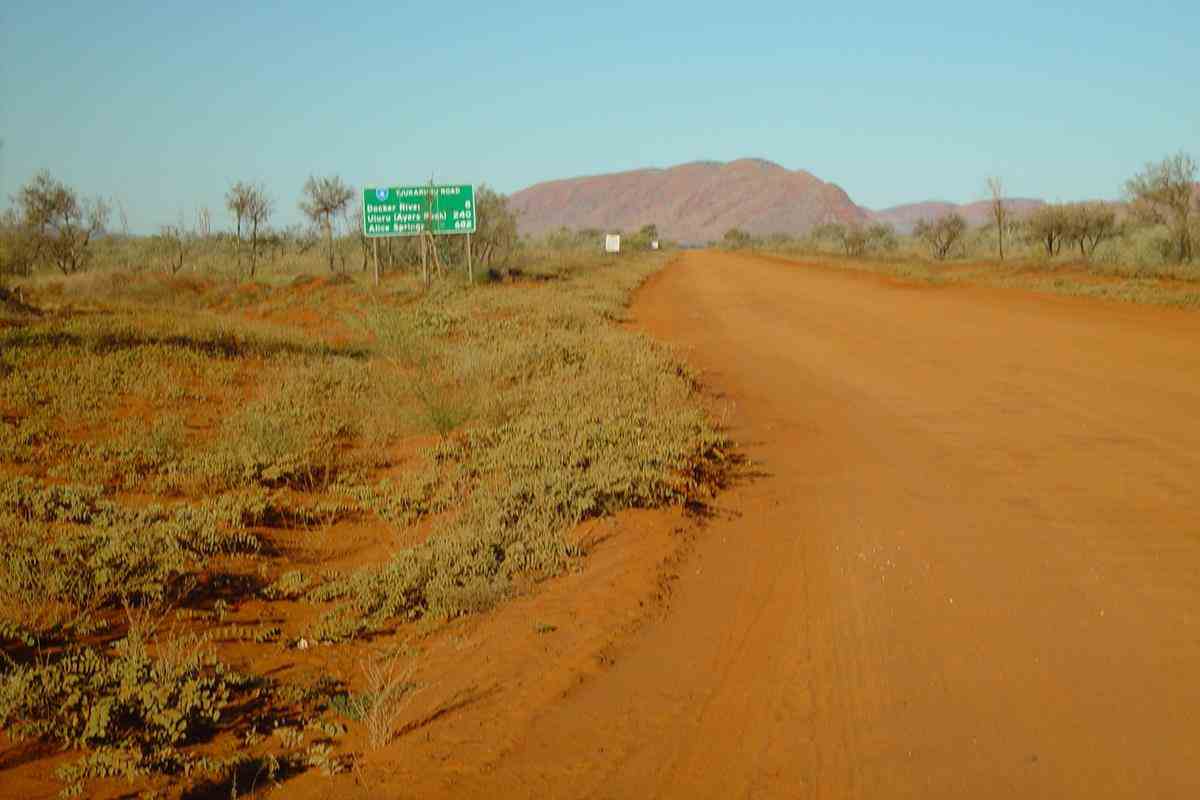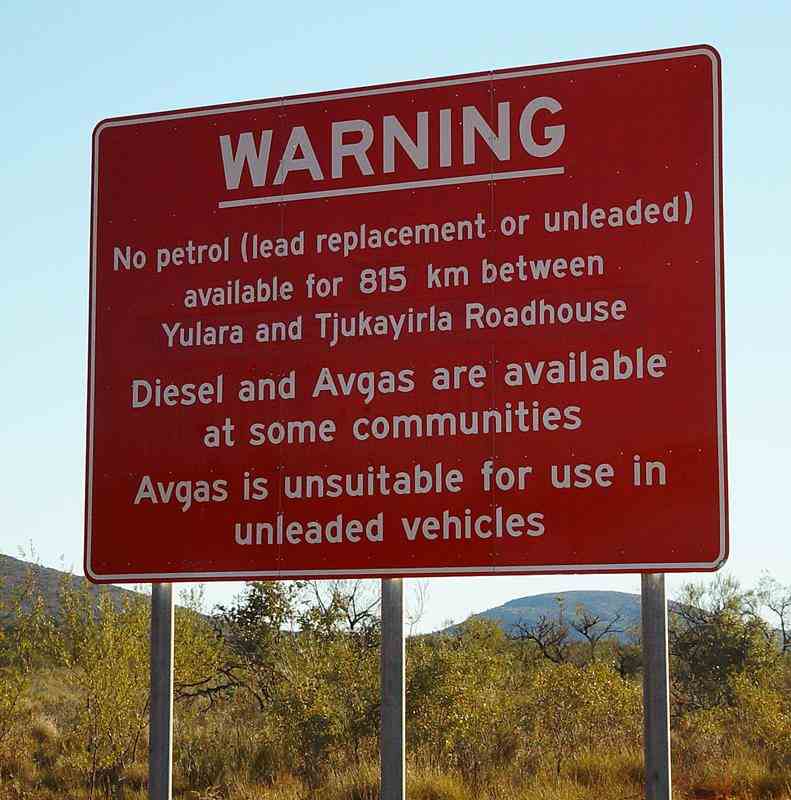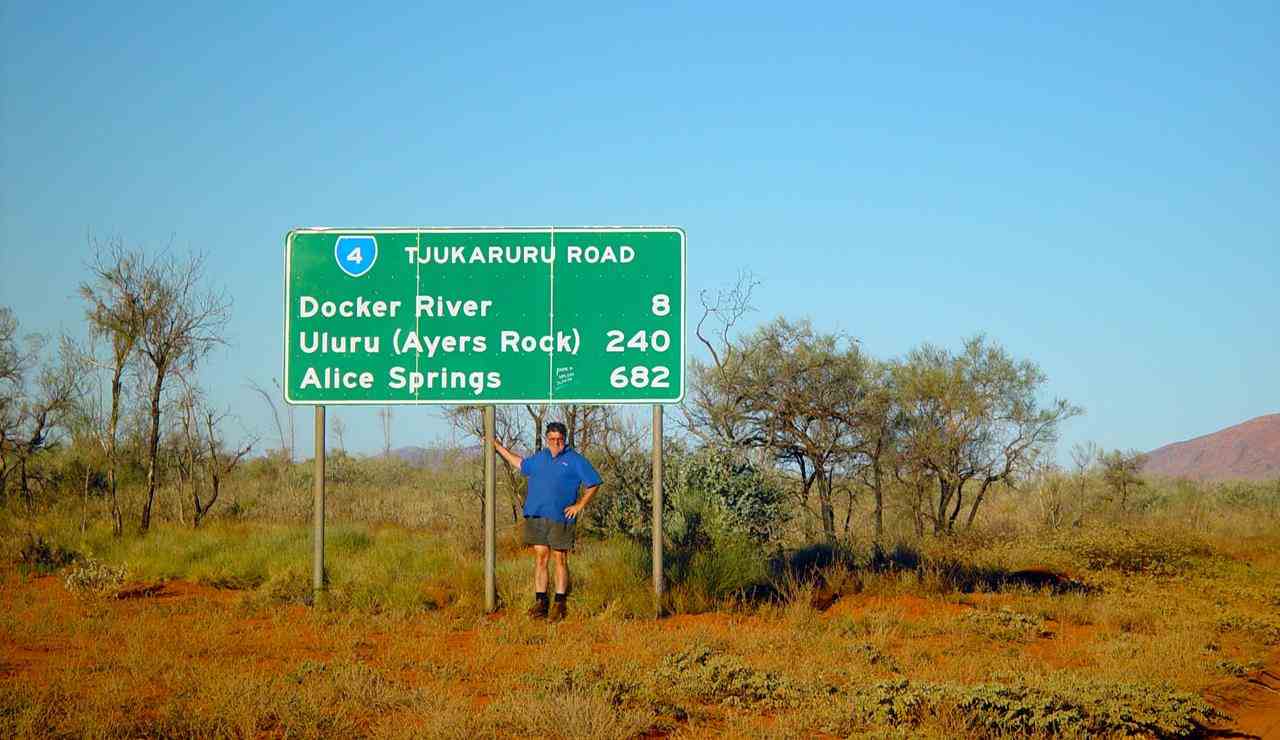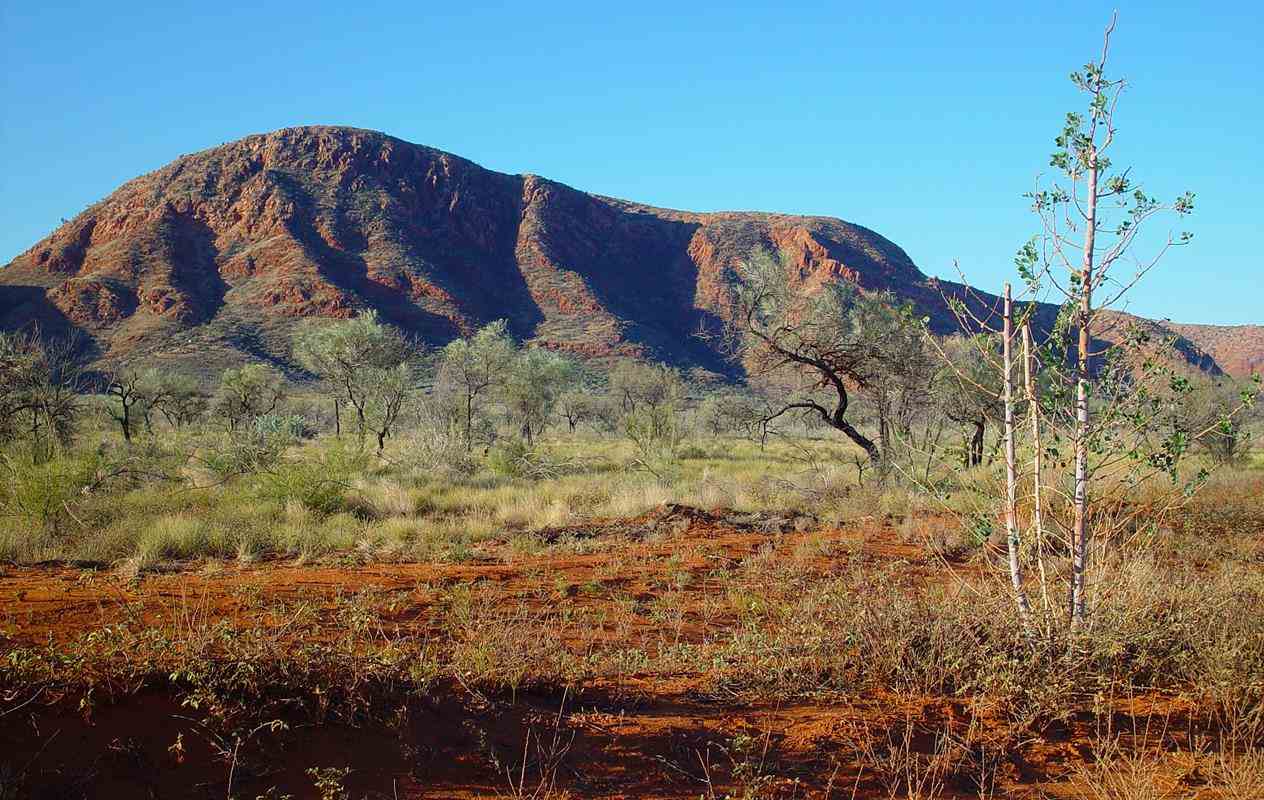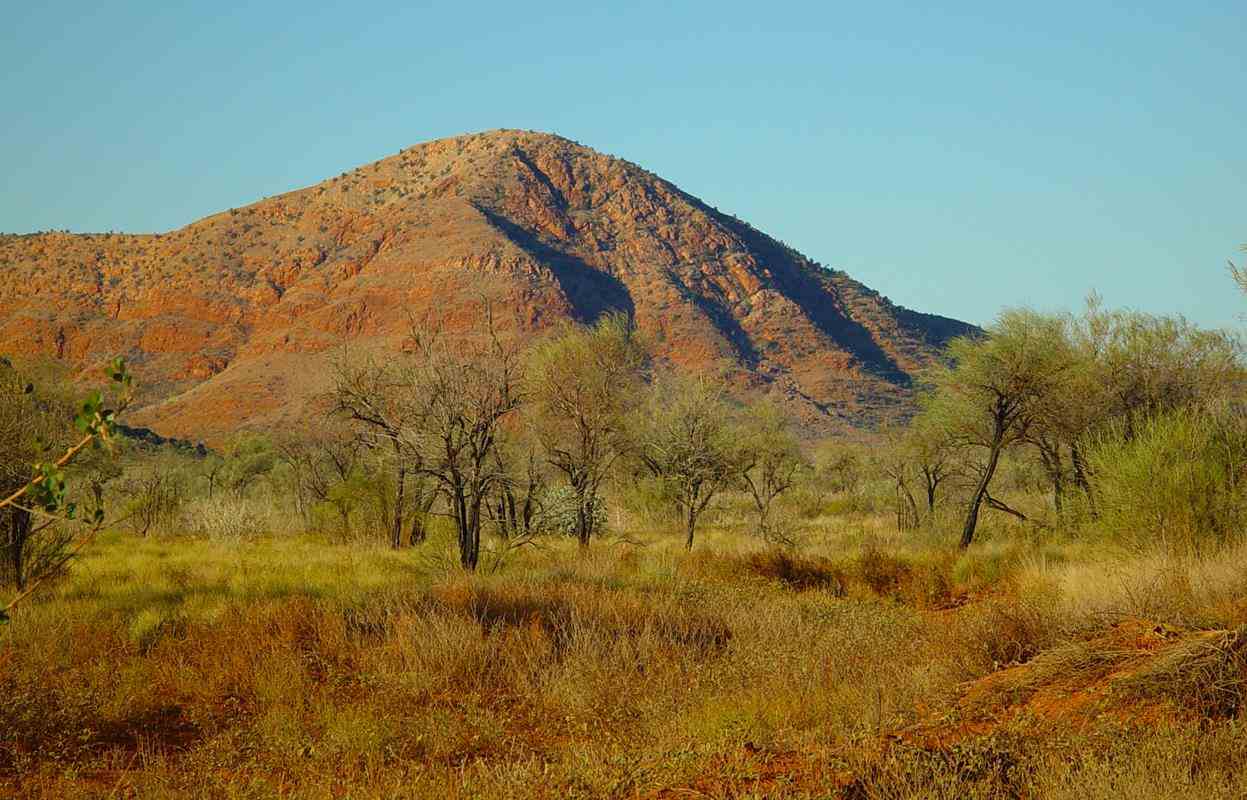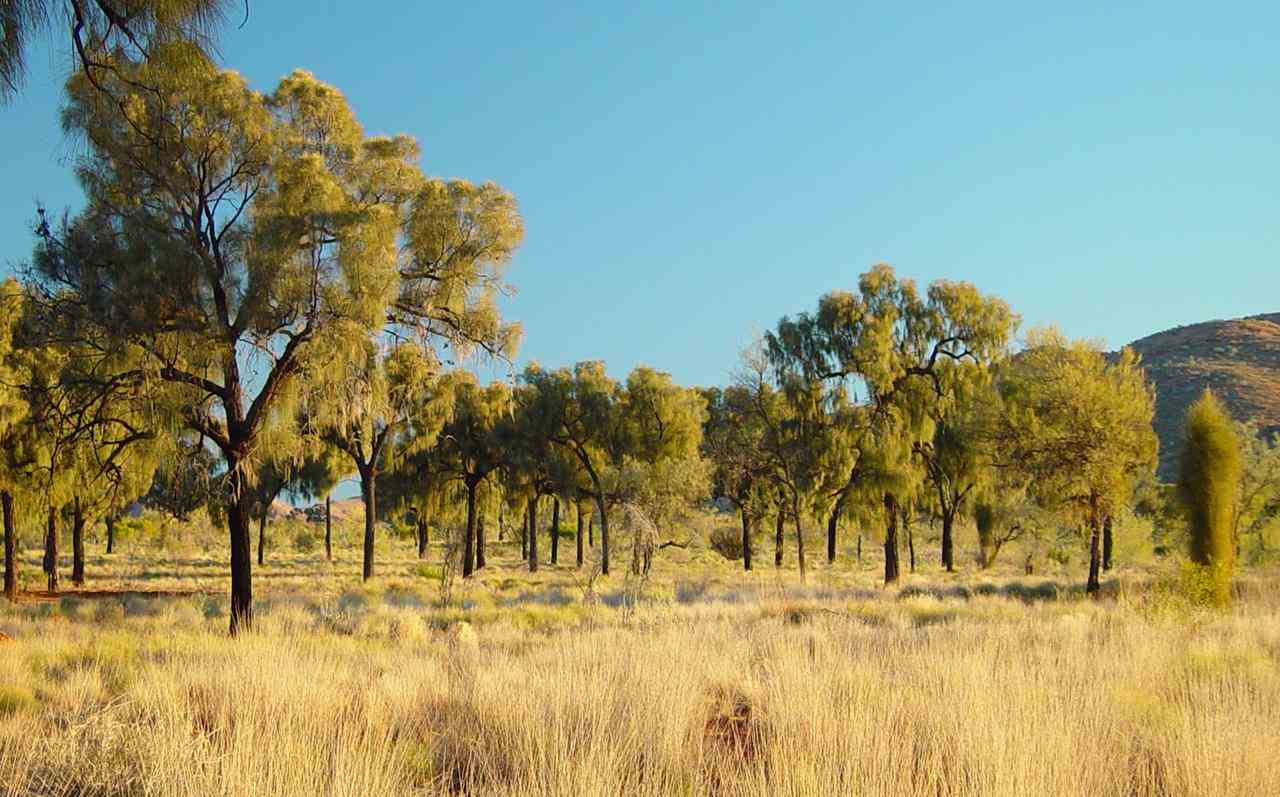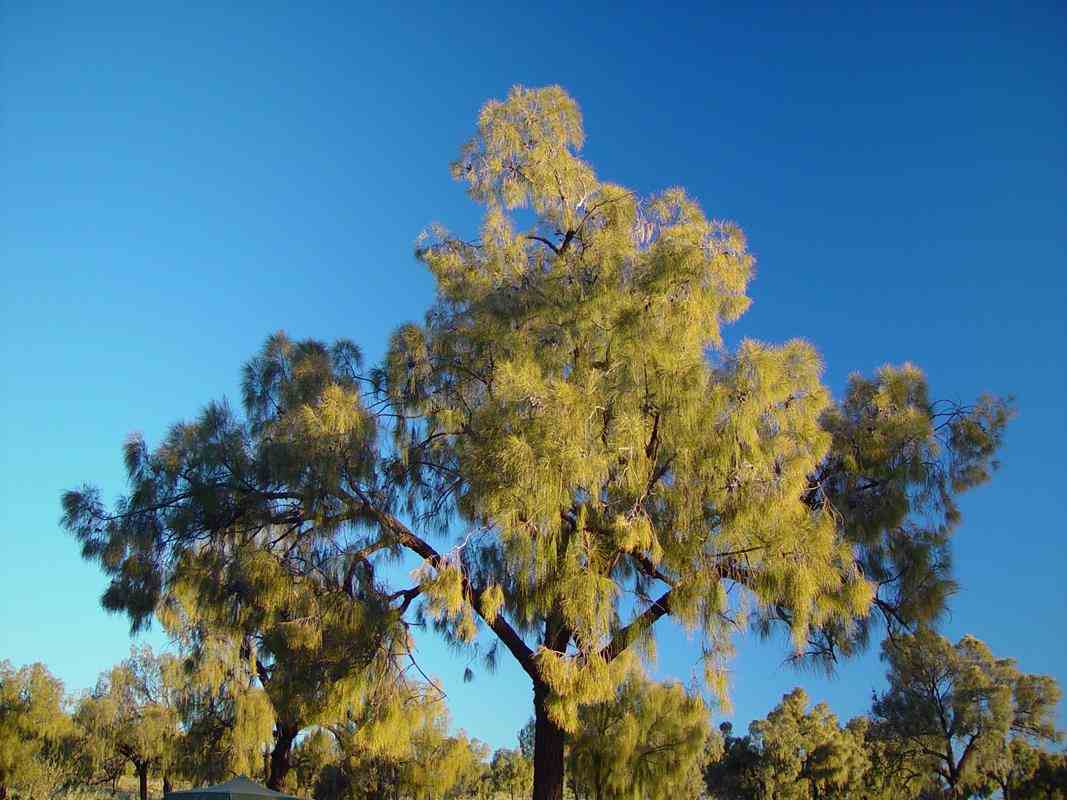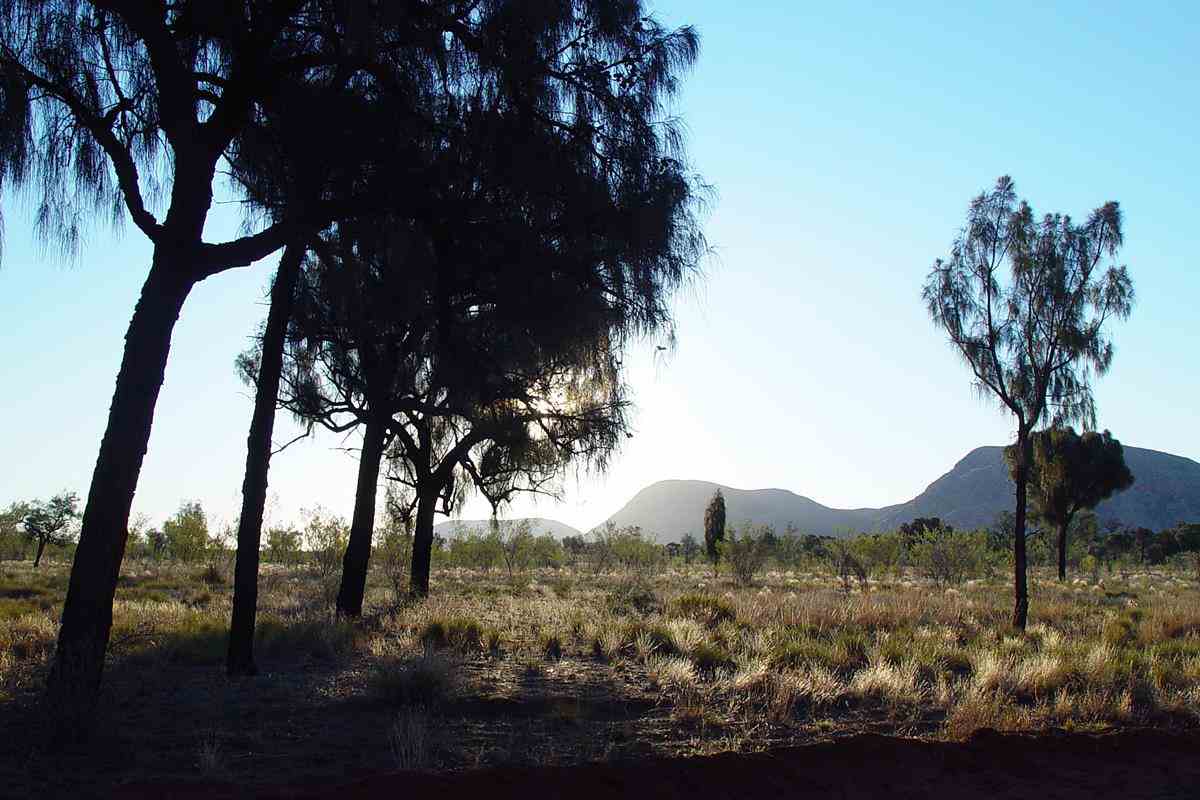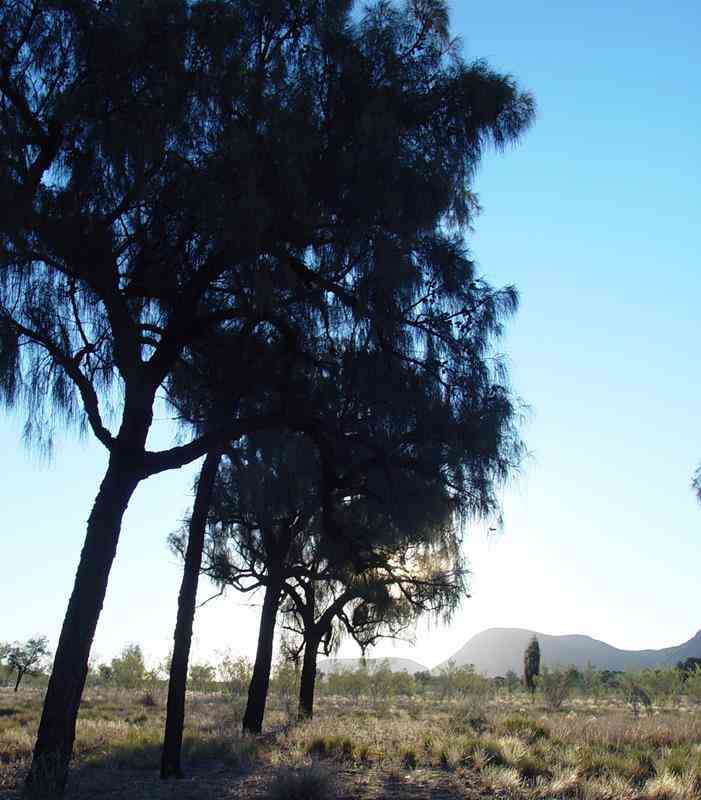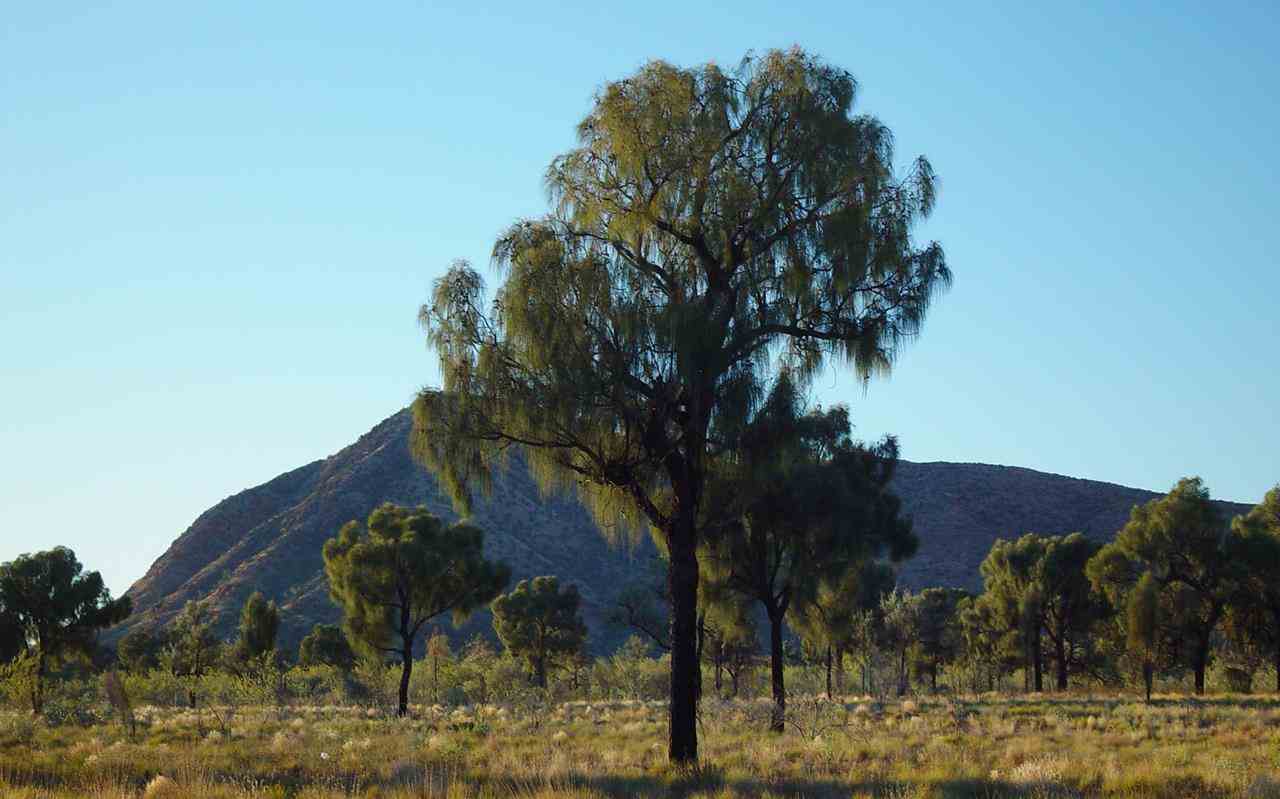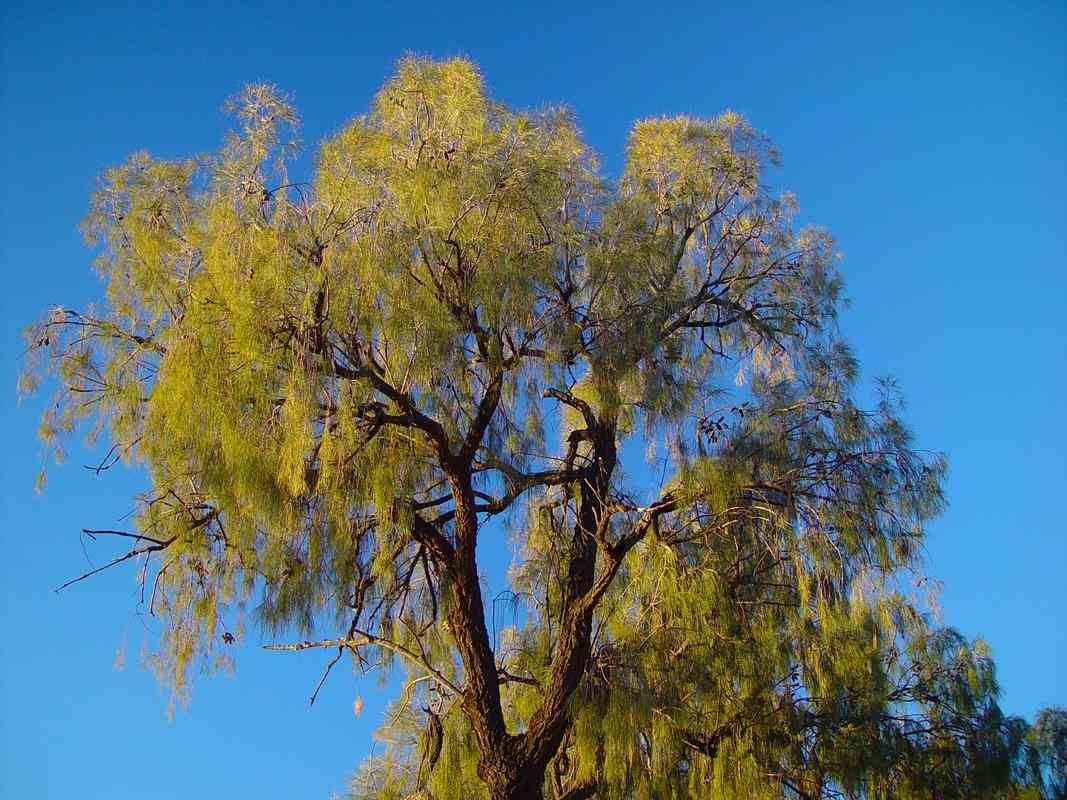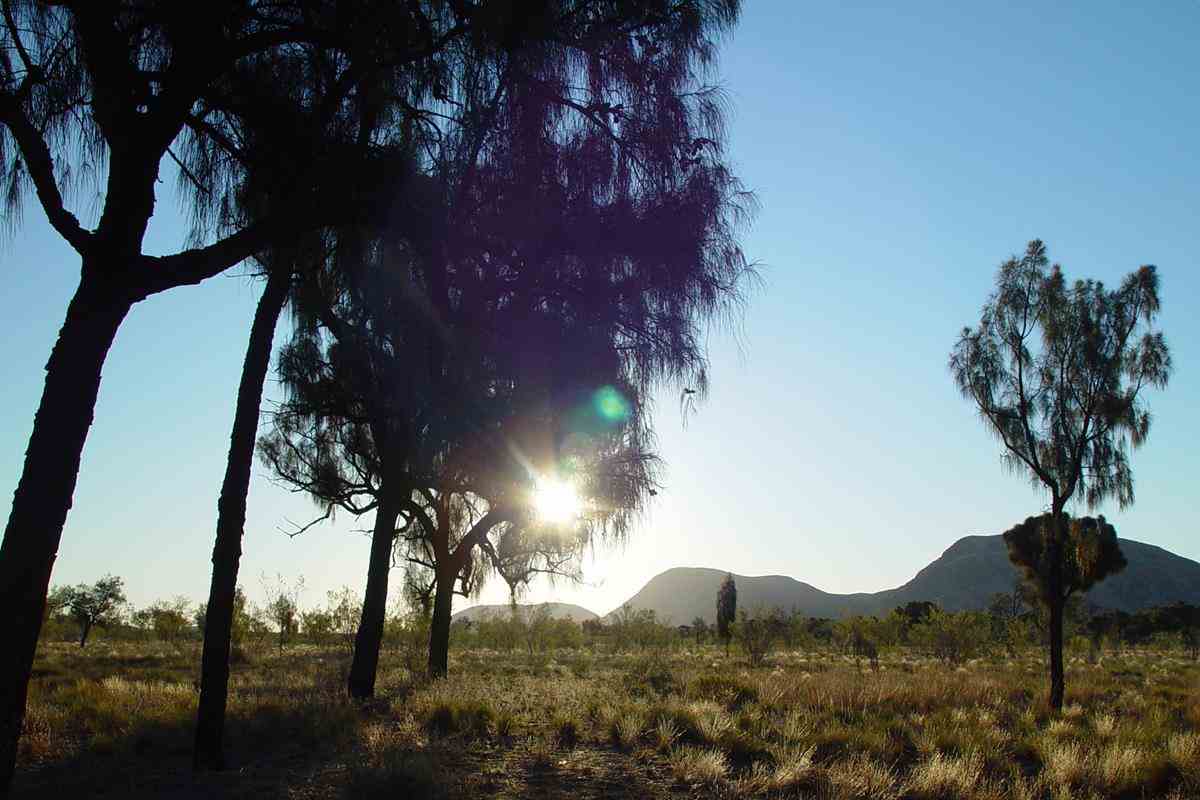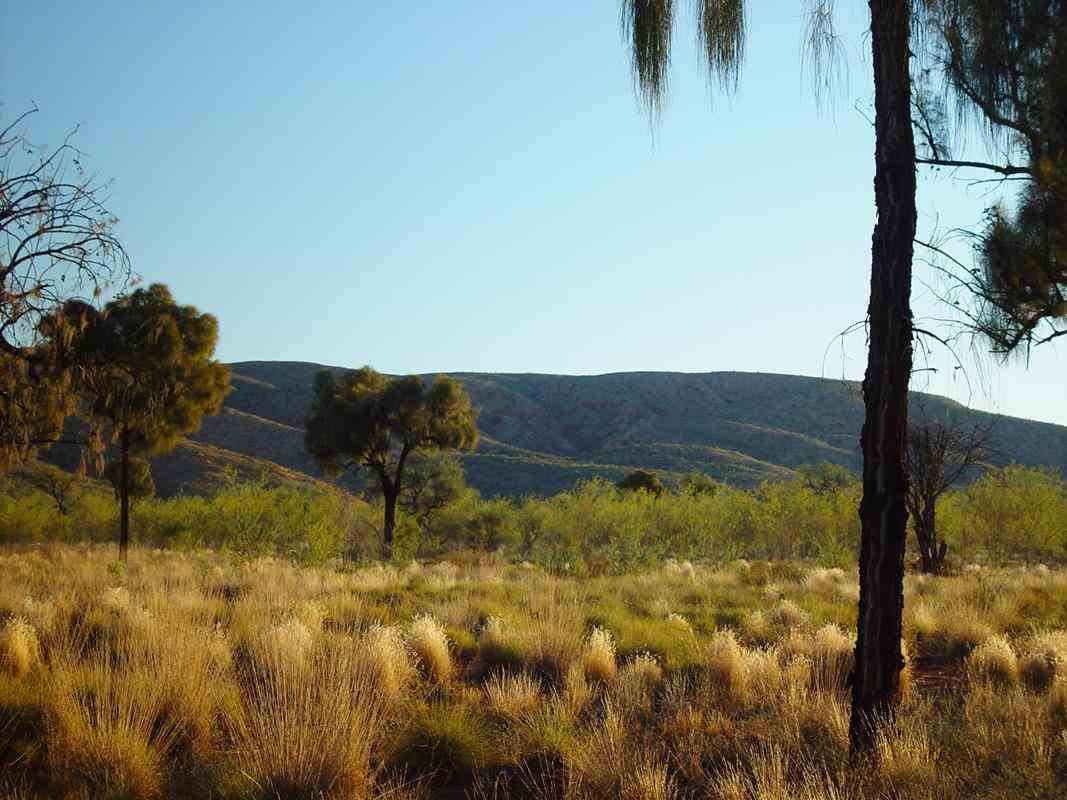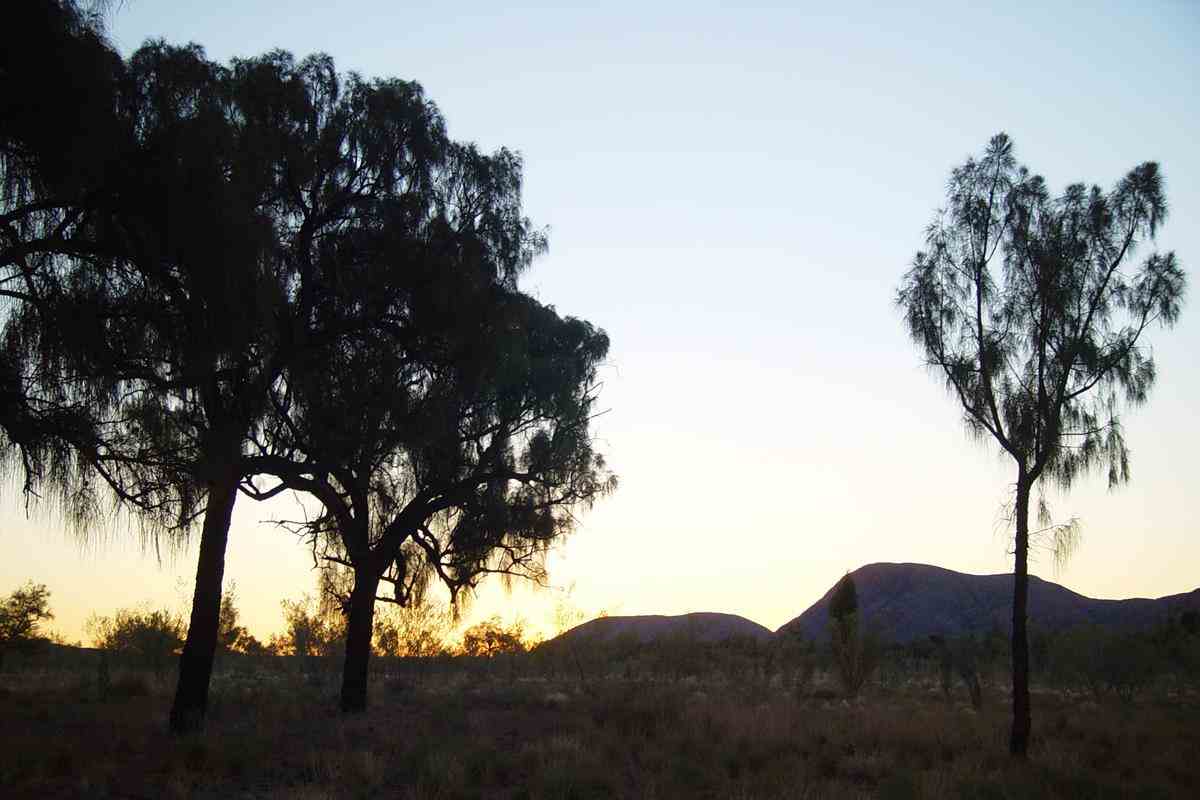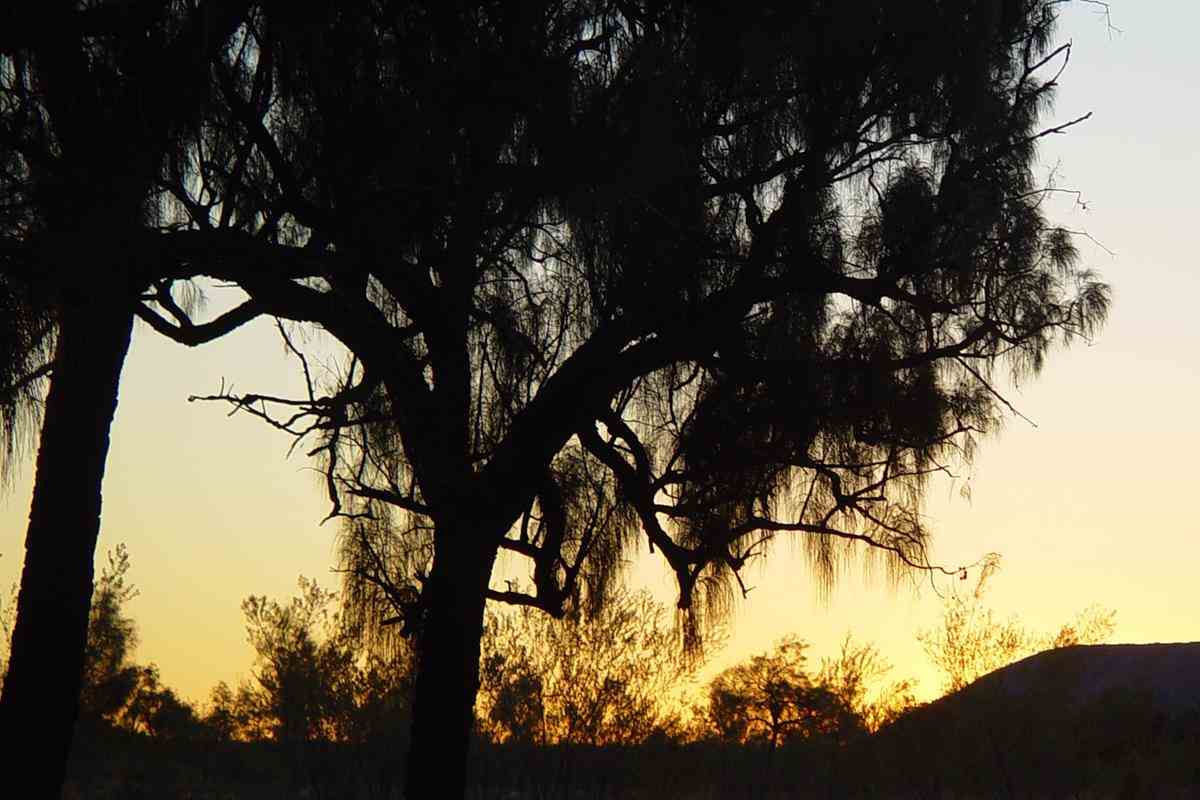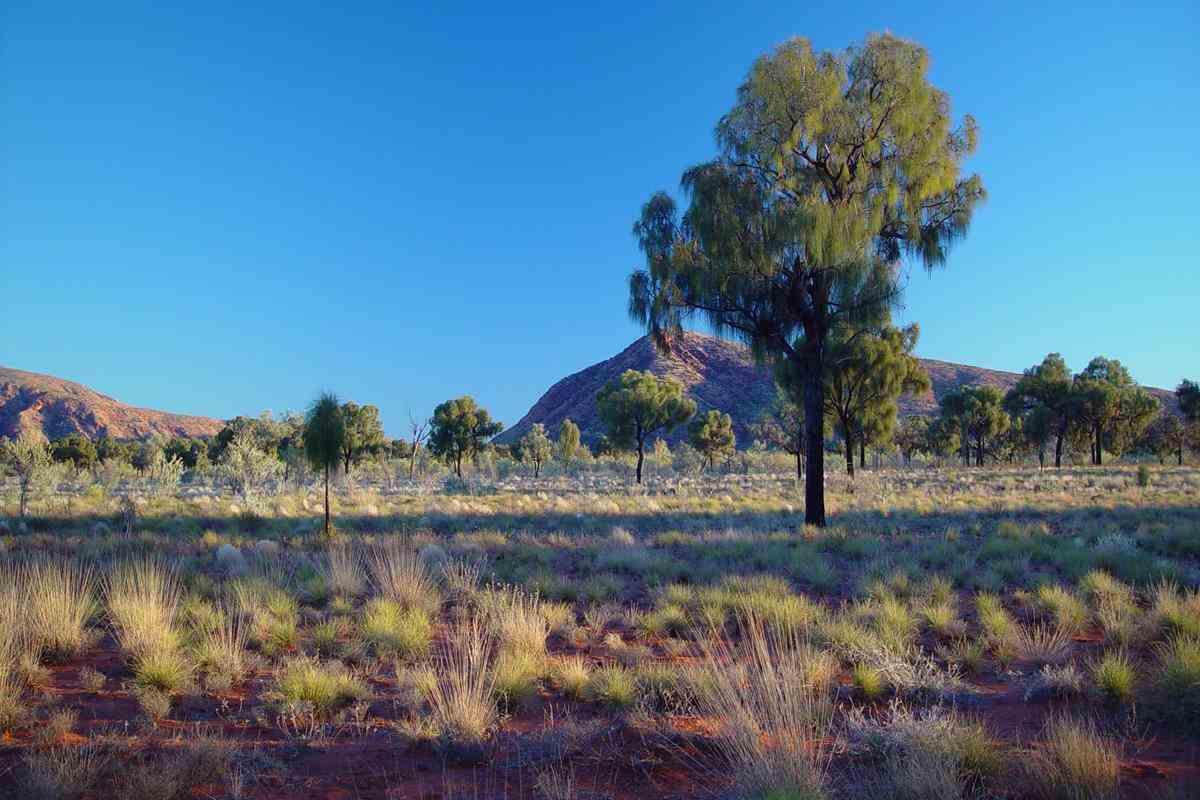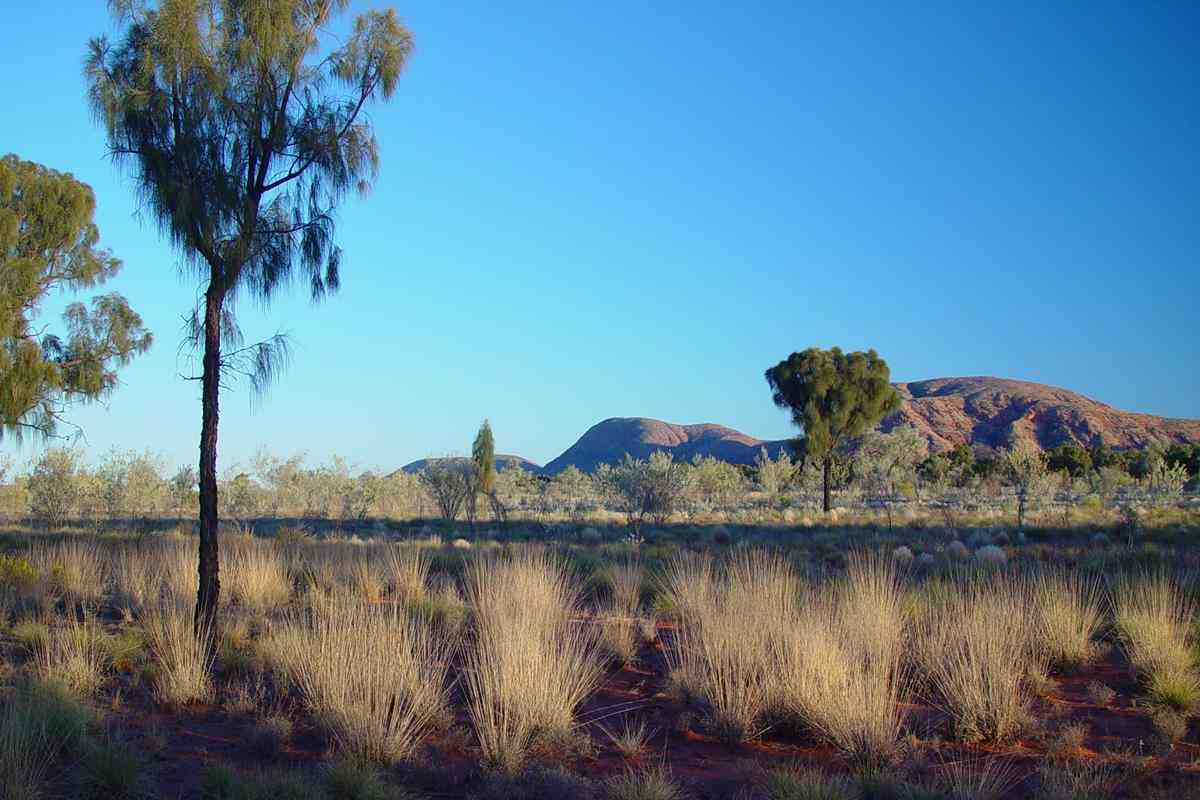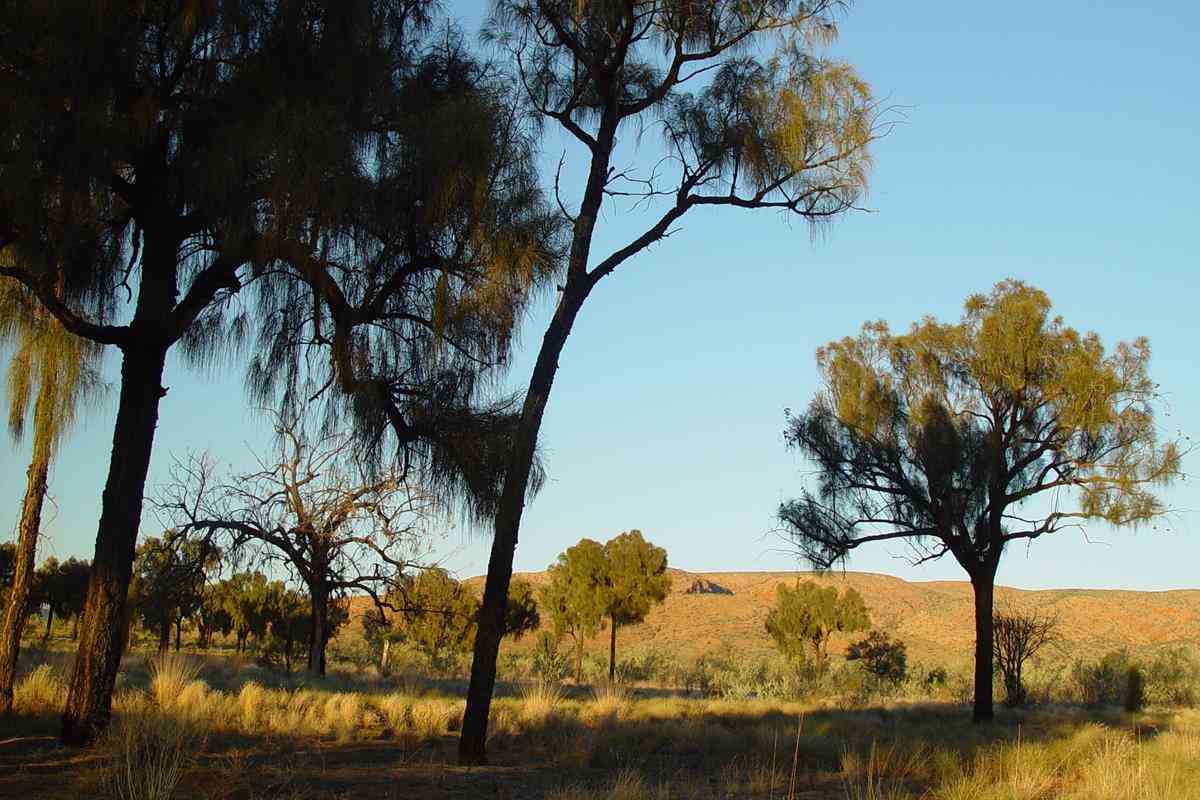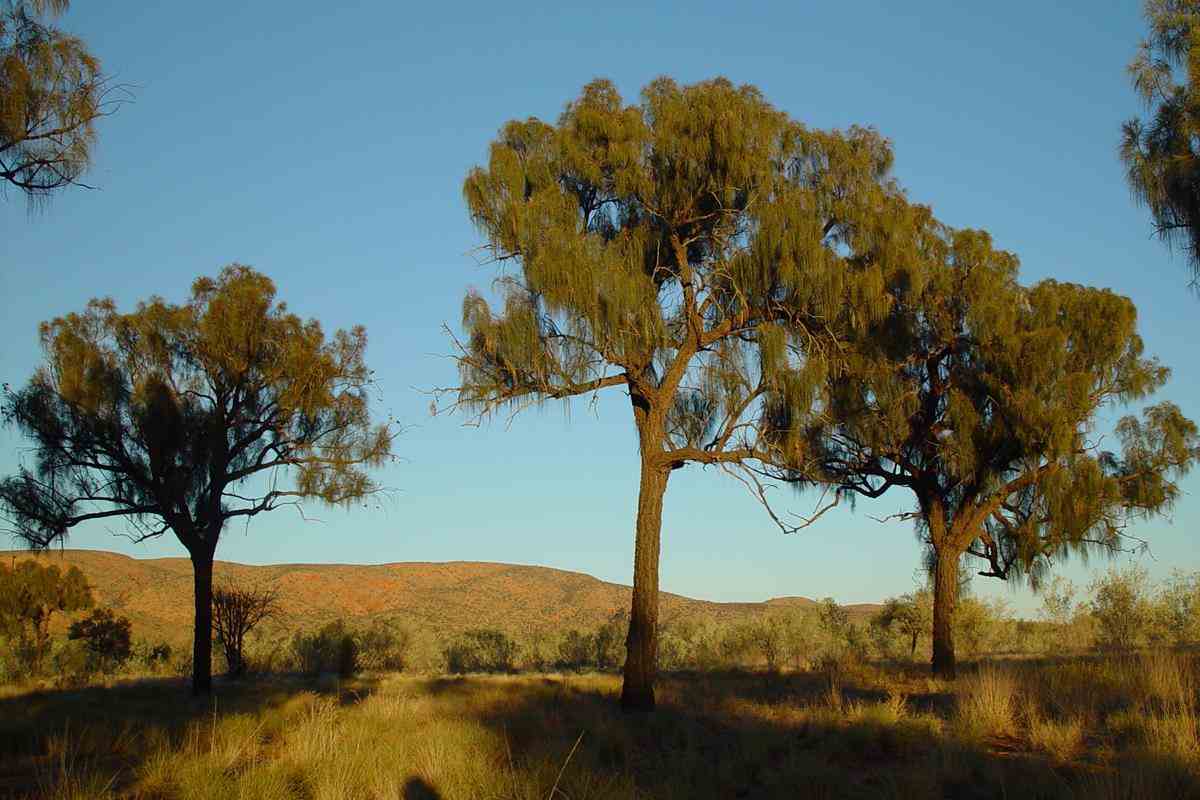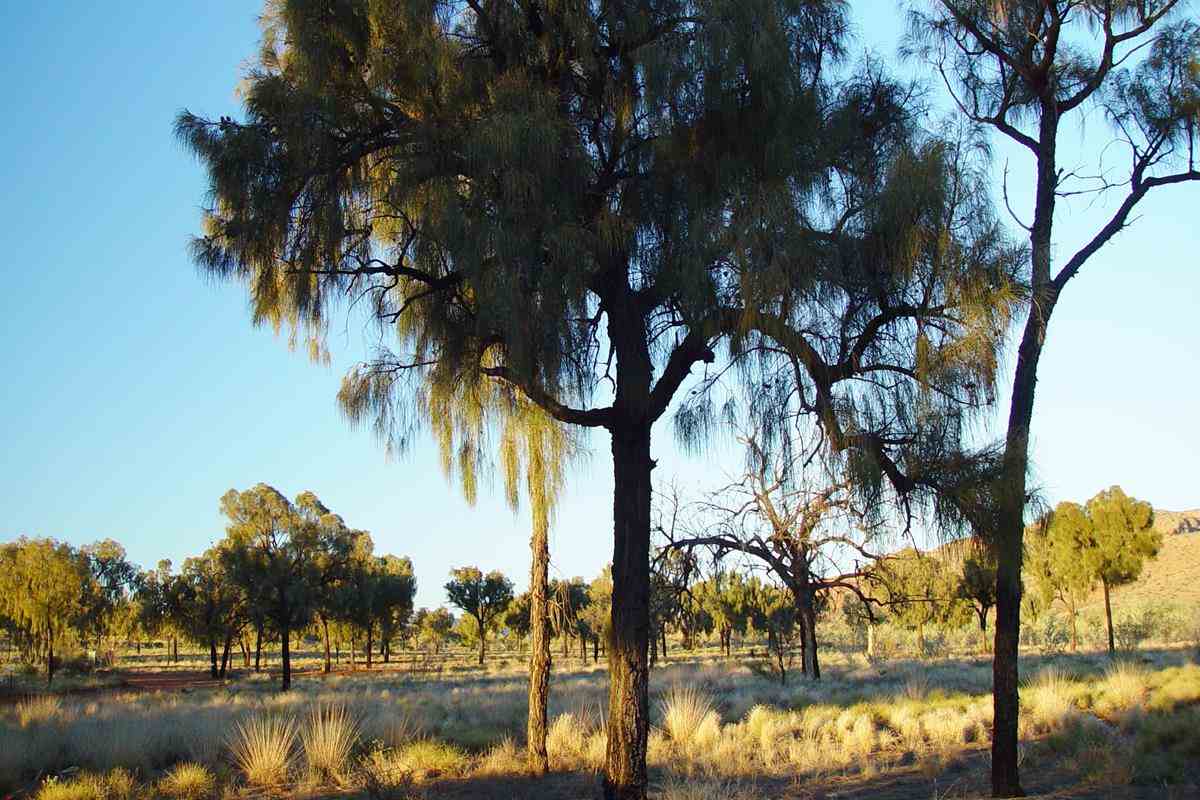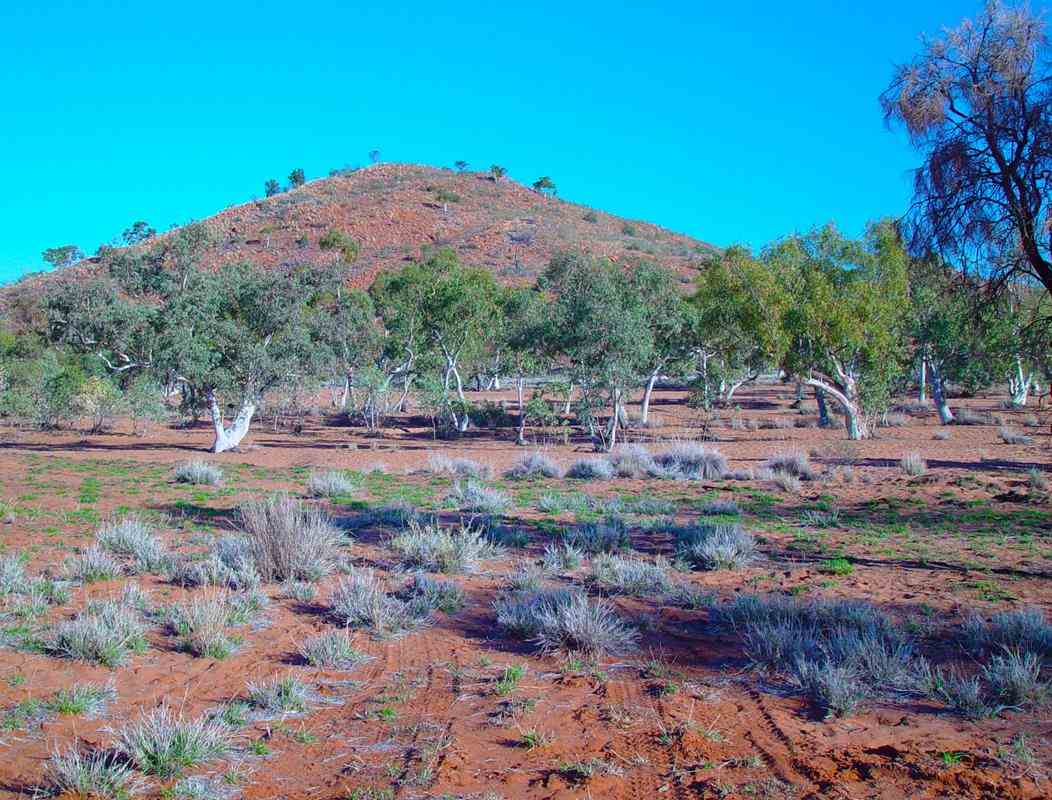 About 600km from the border
Kata Tjuta (The Olgas)
are in sight.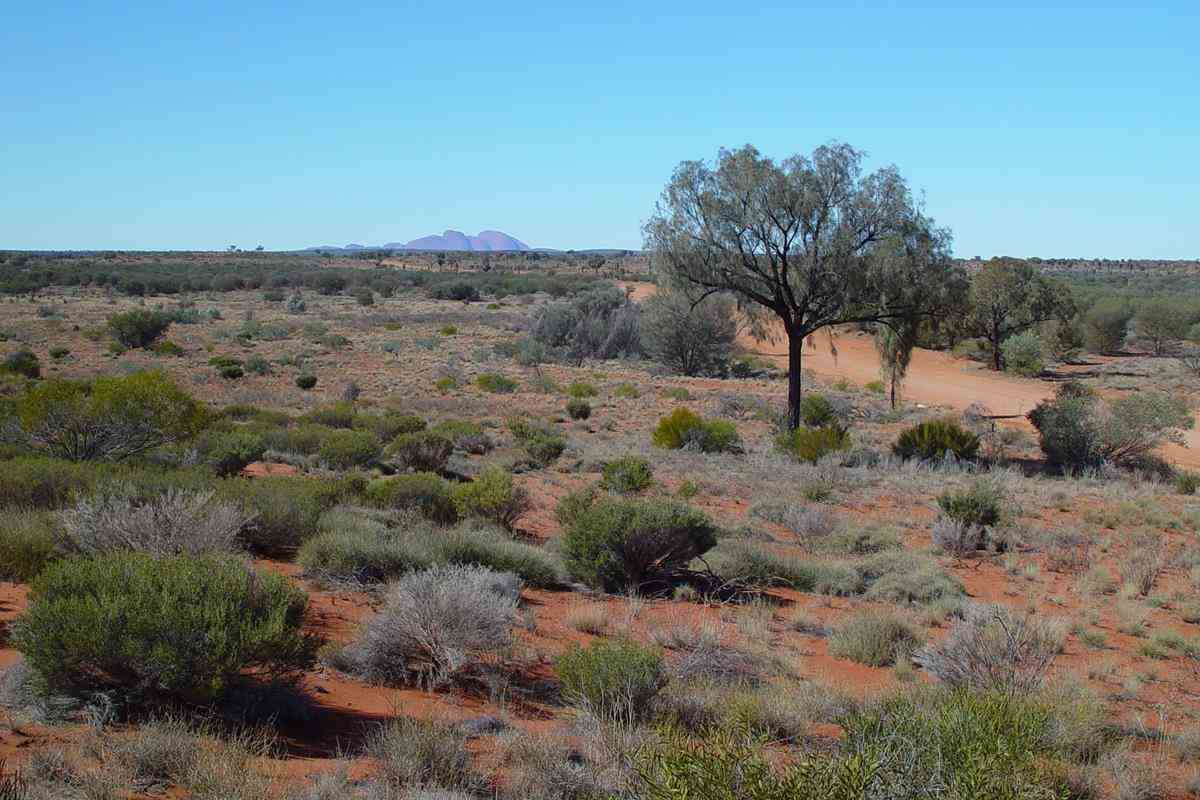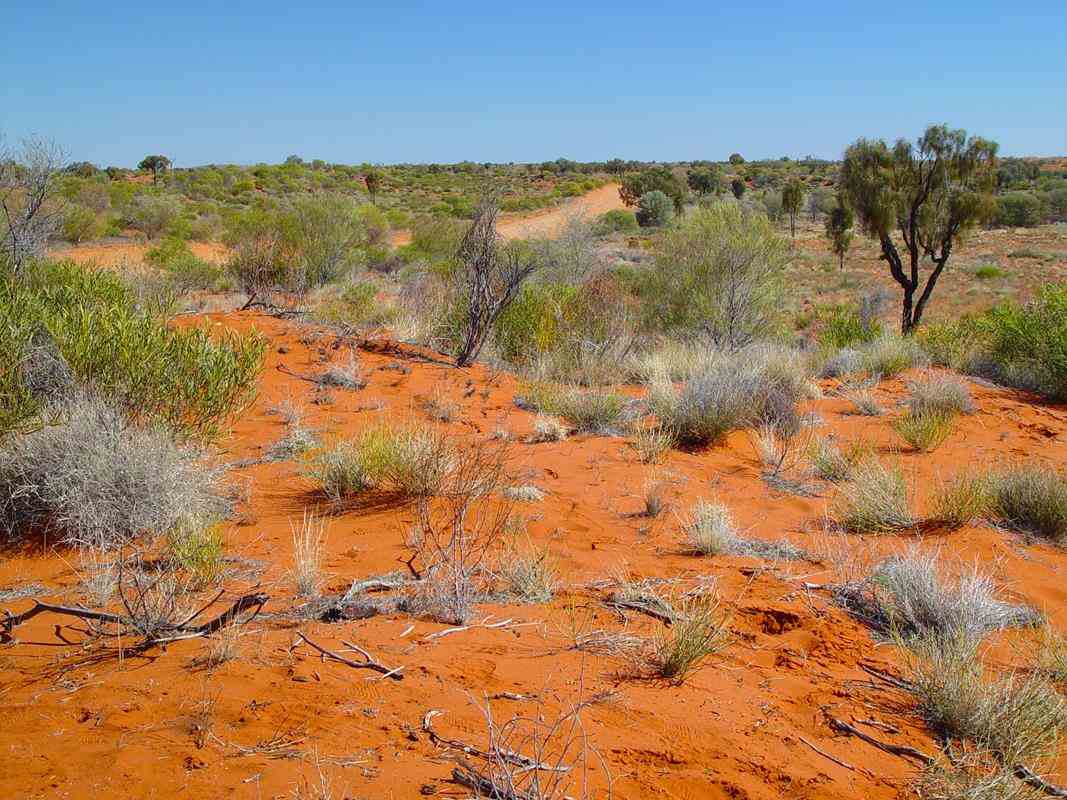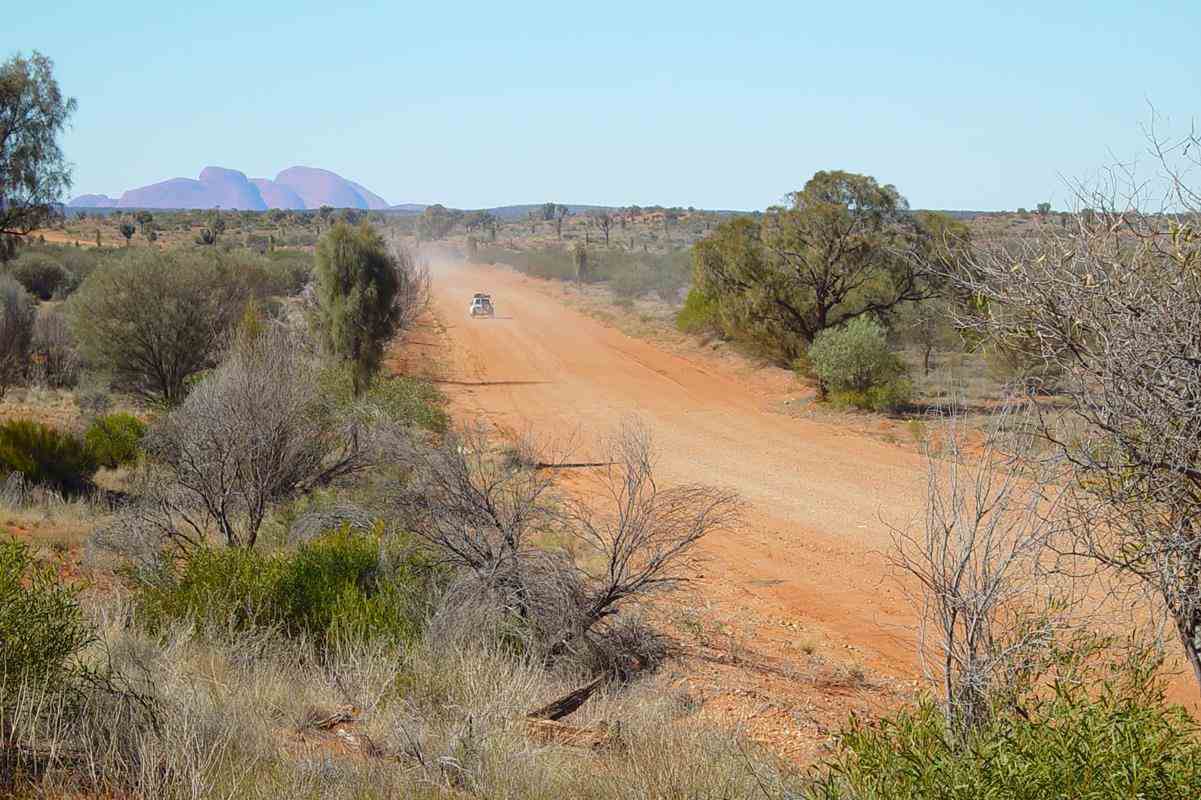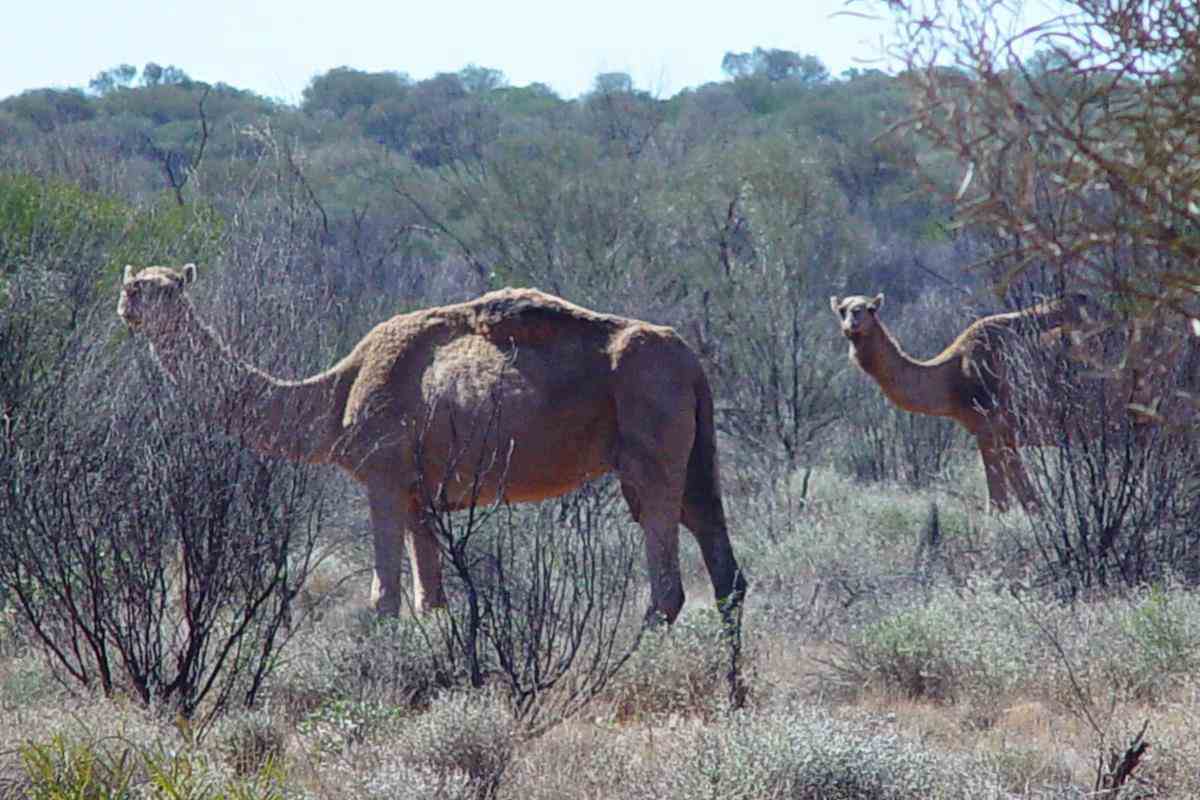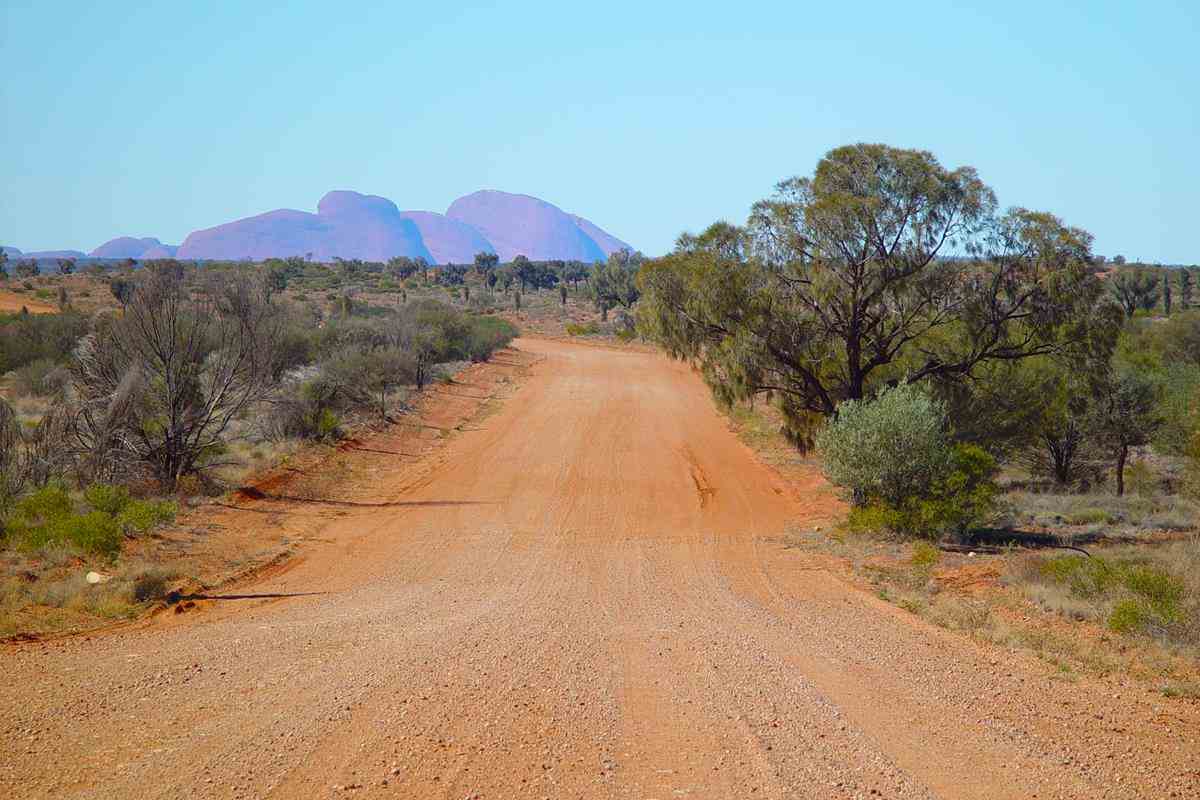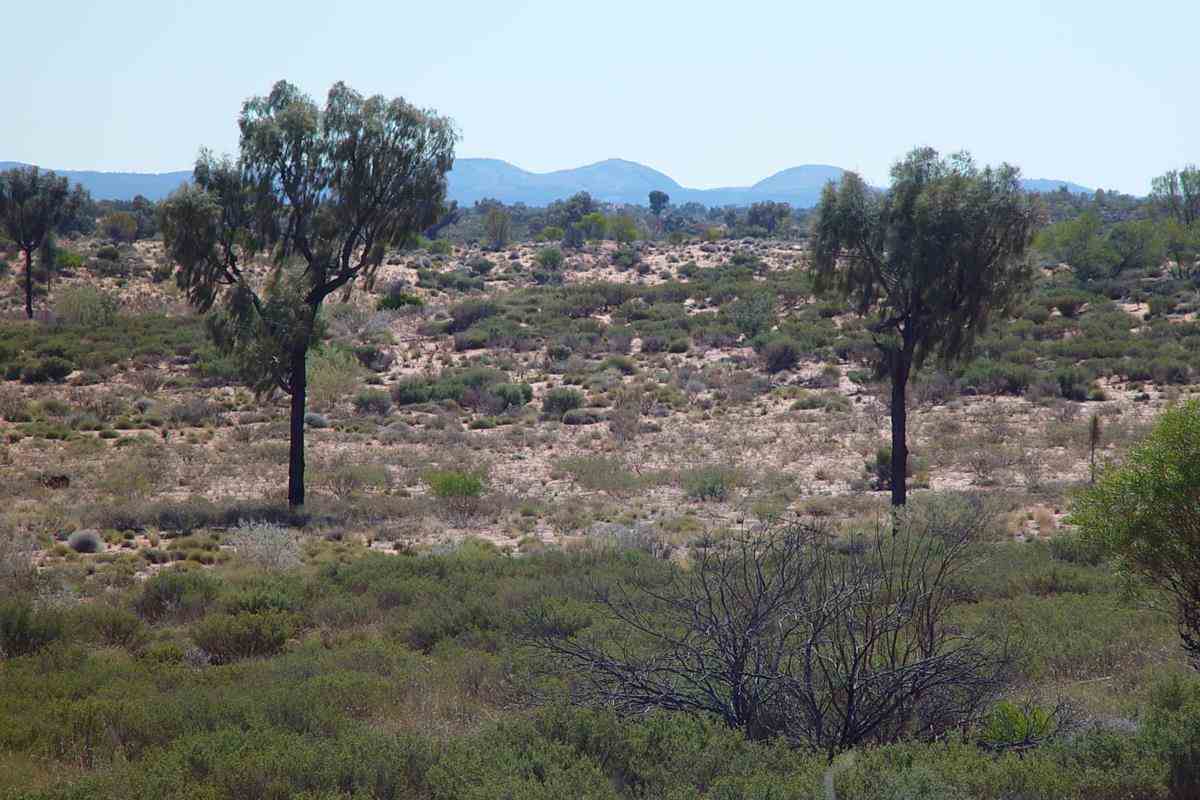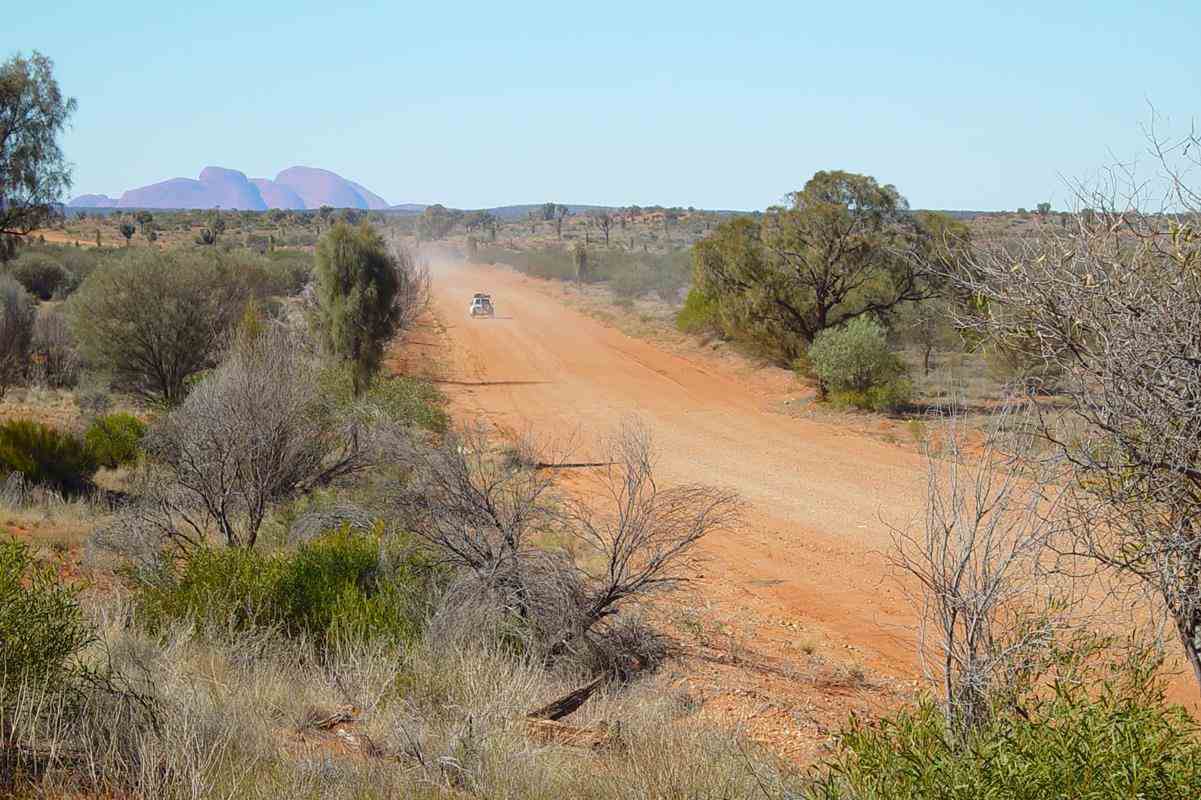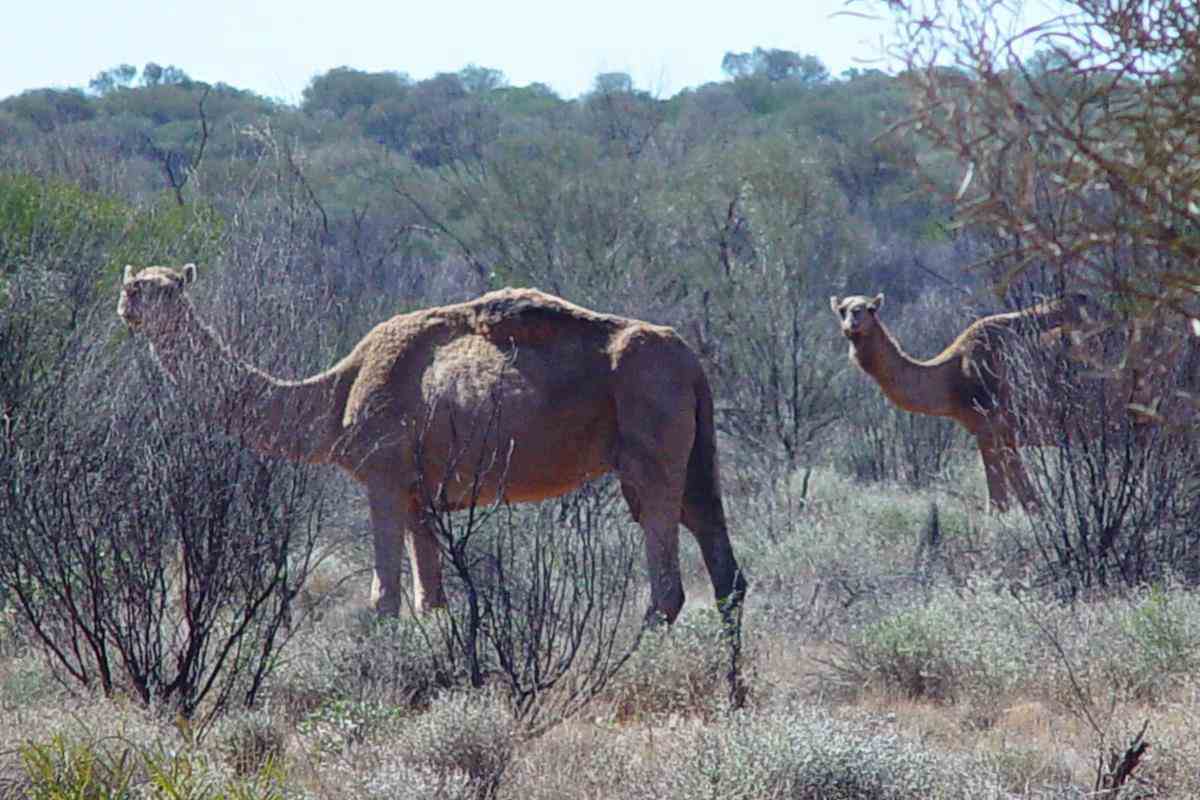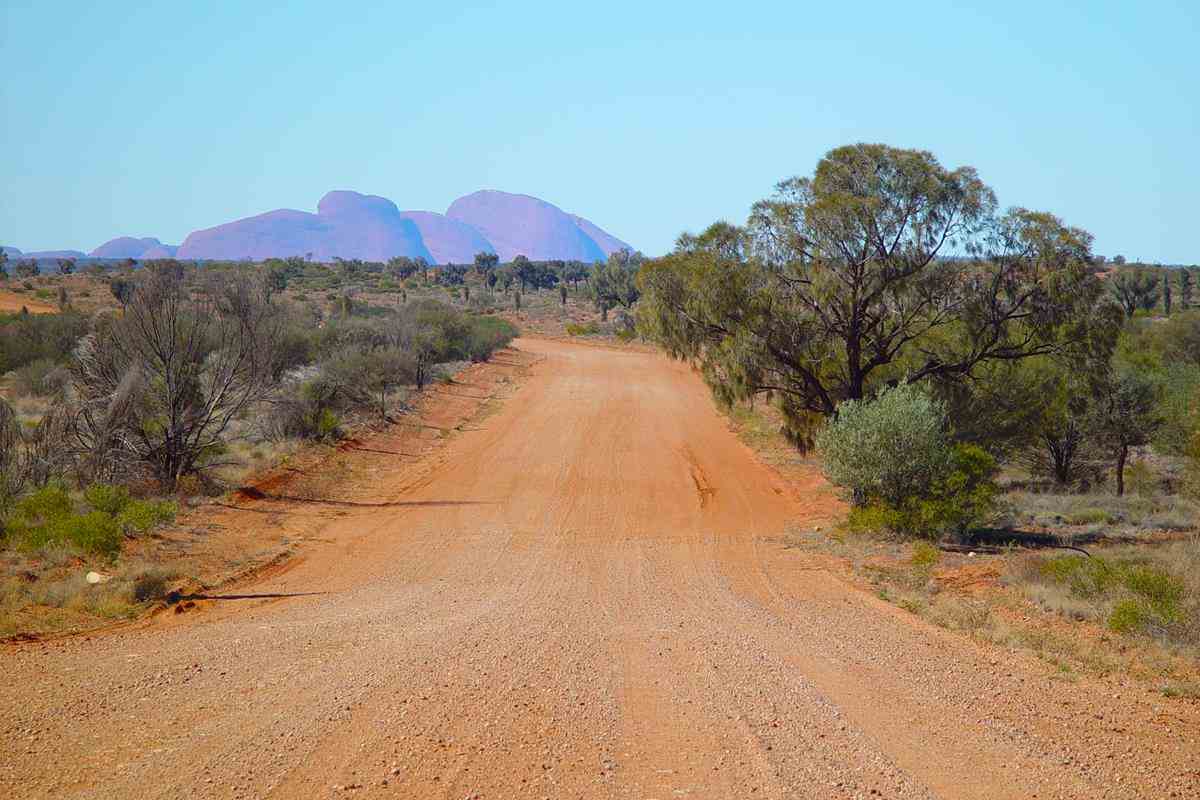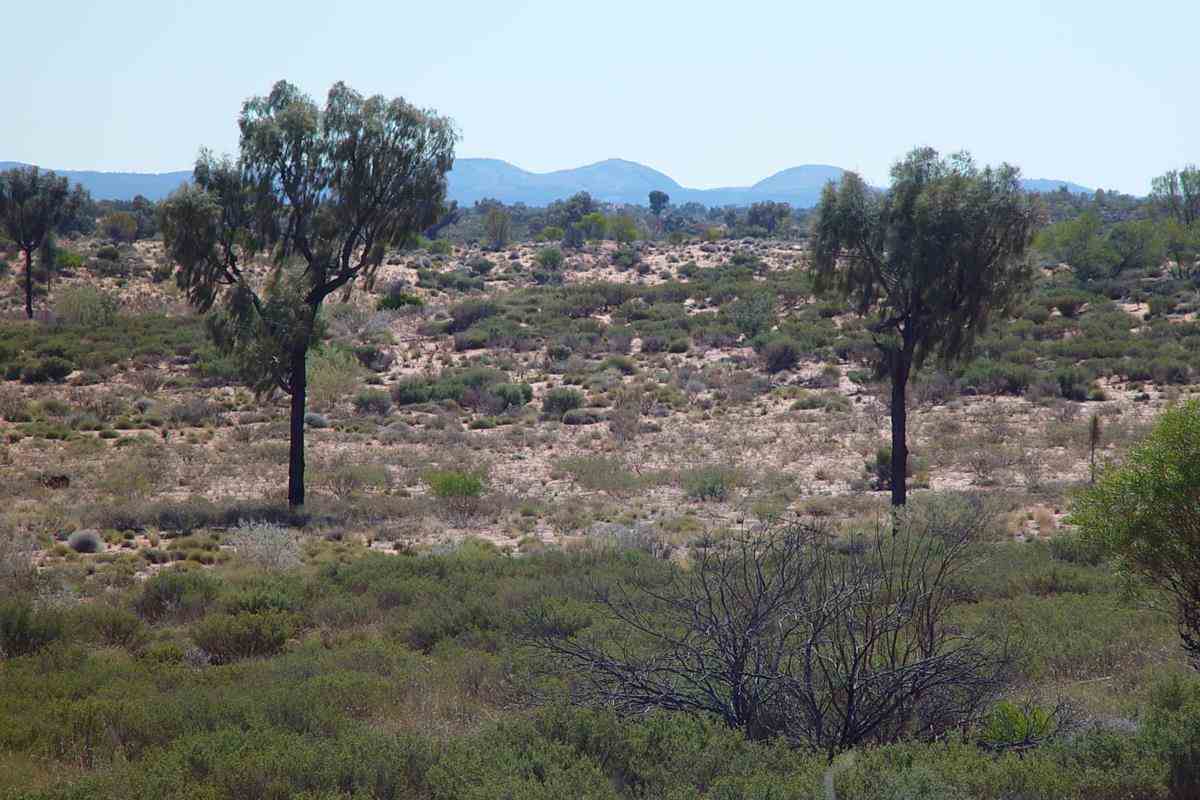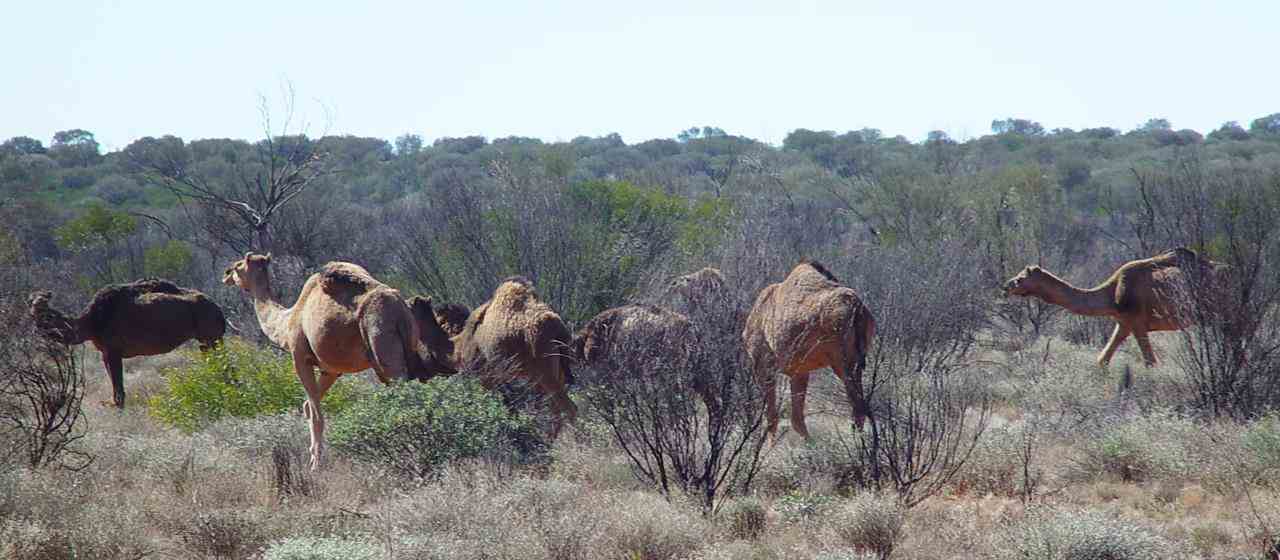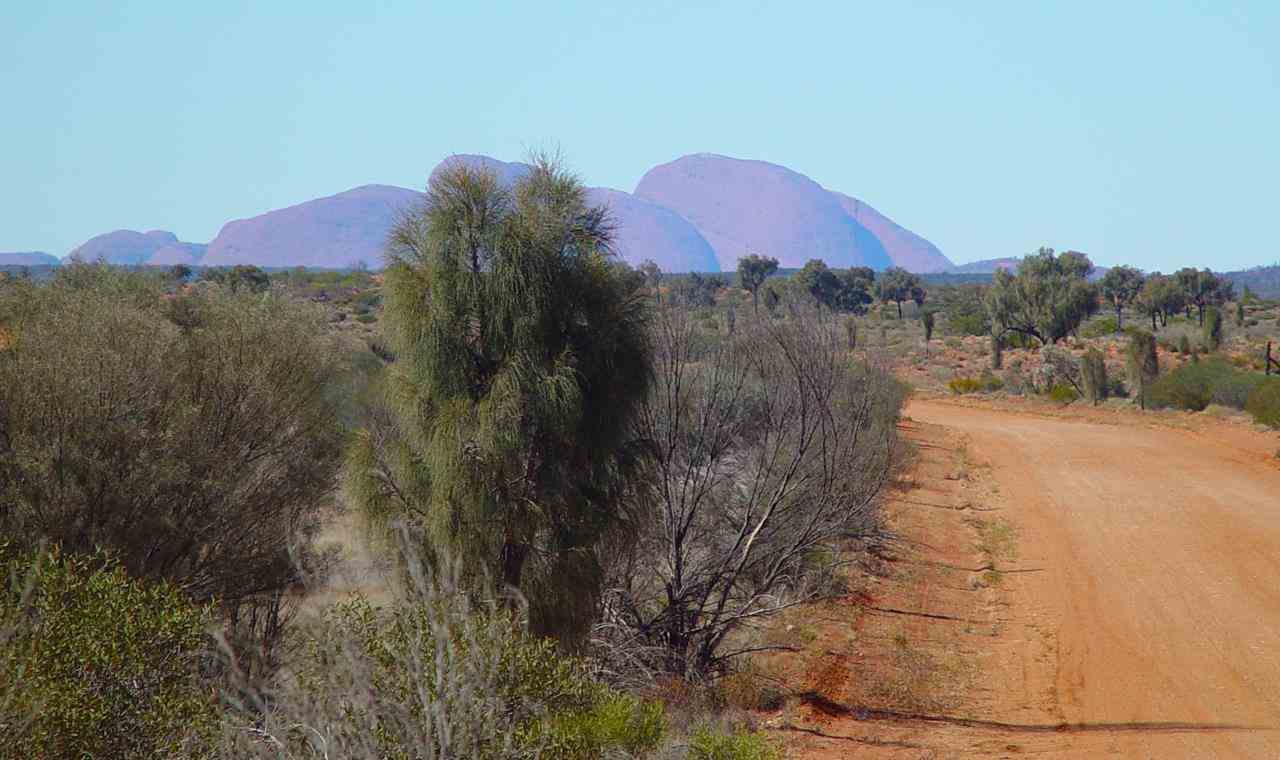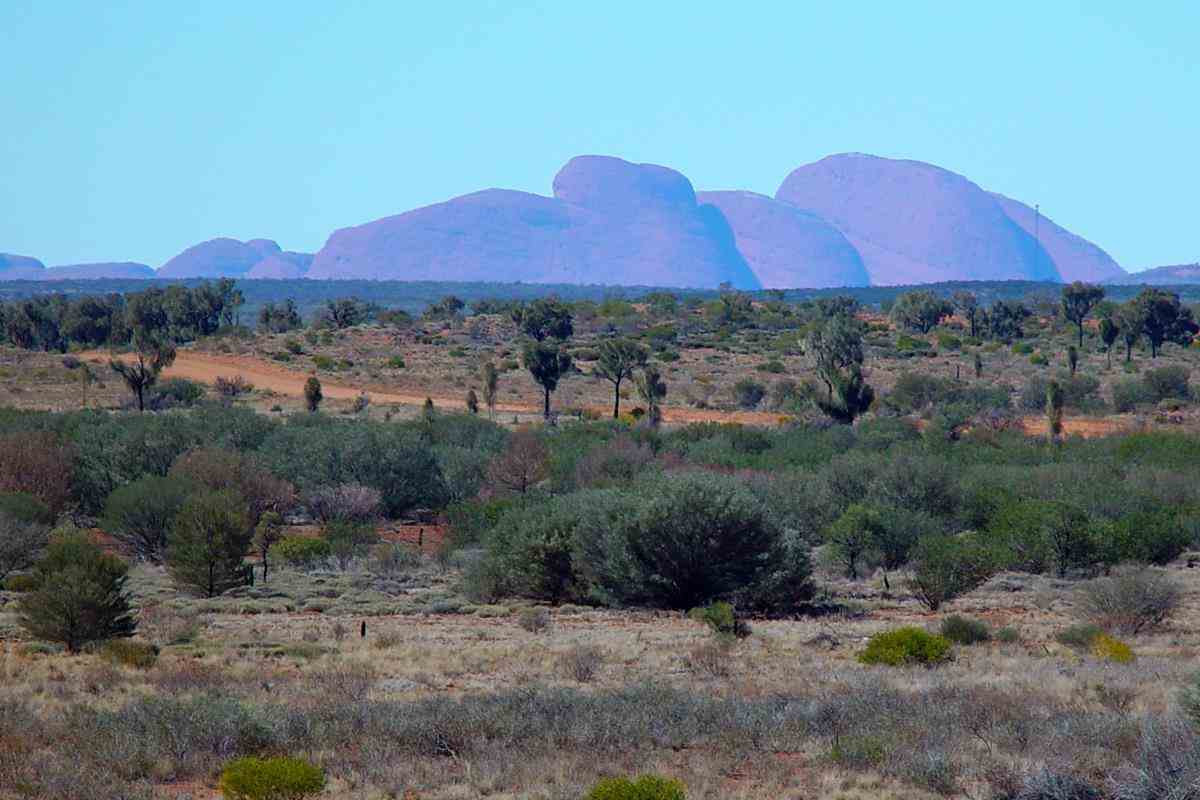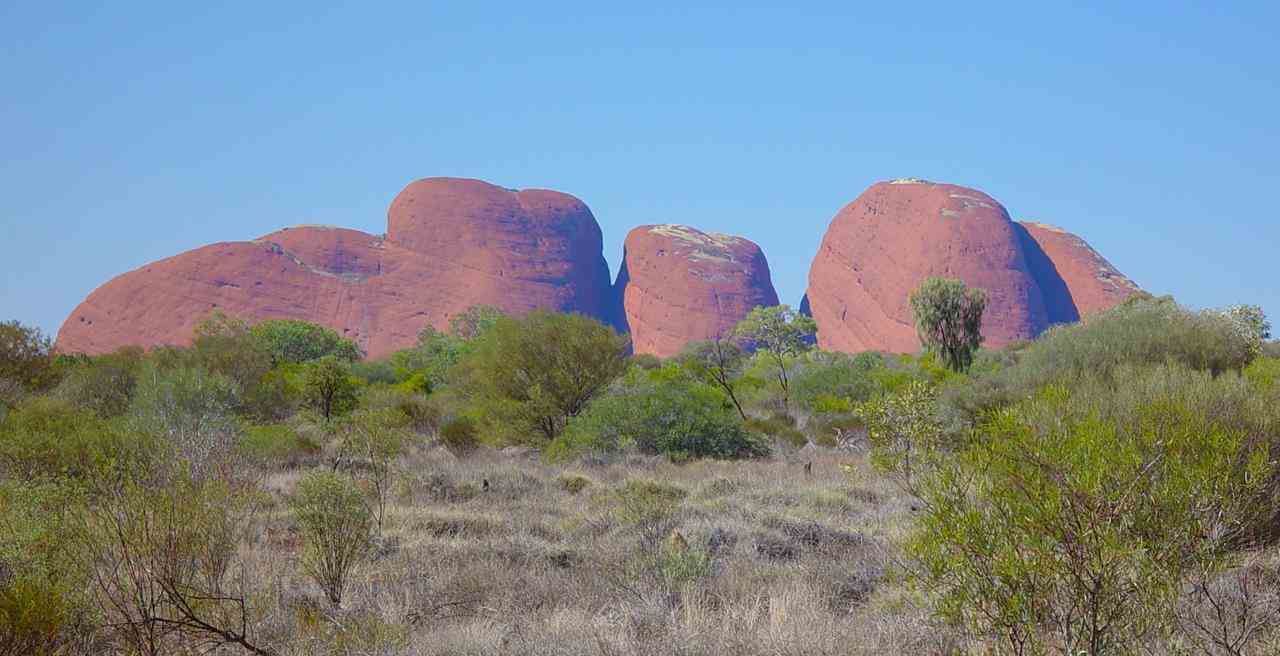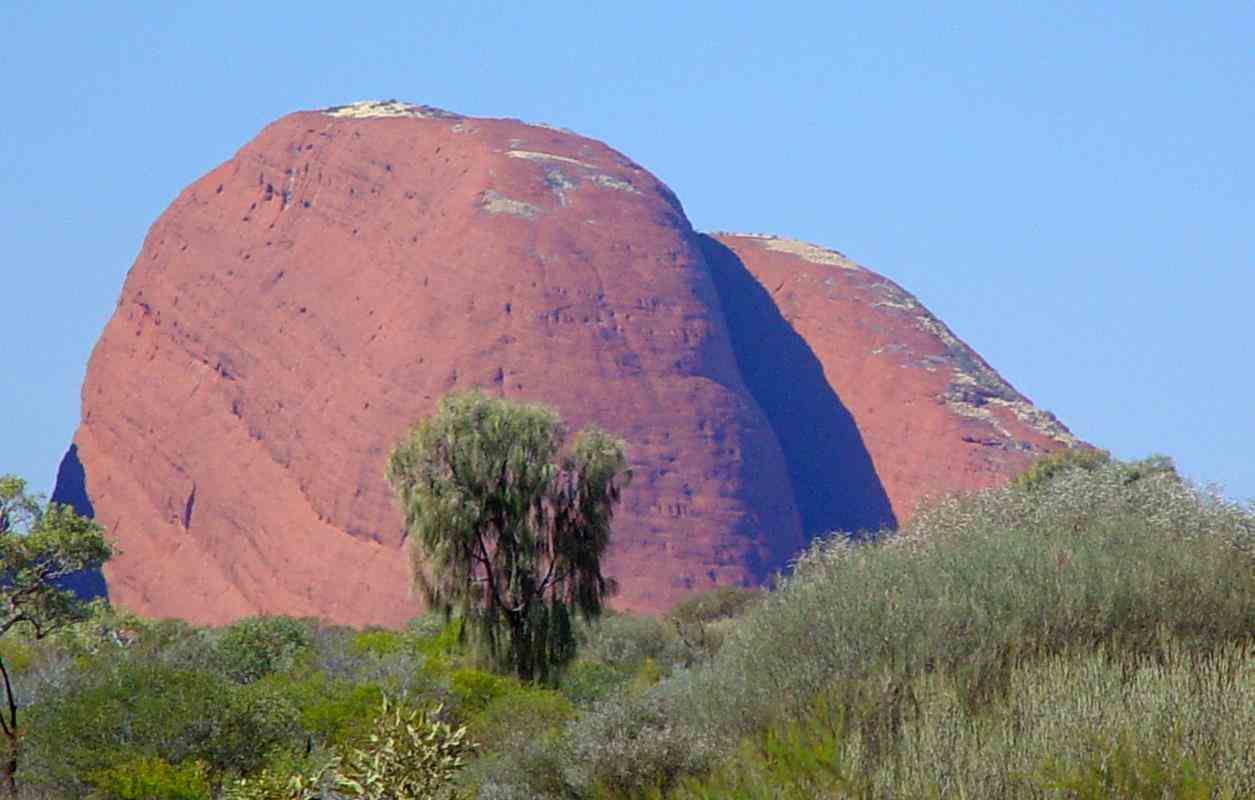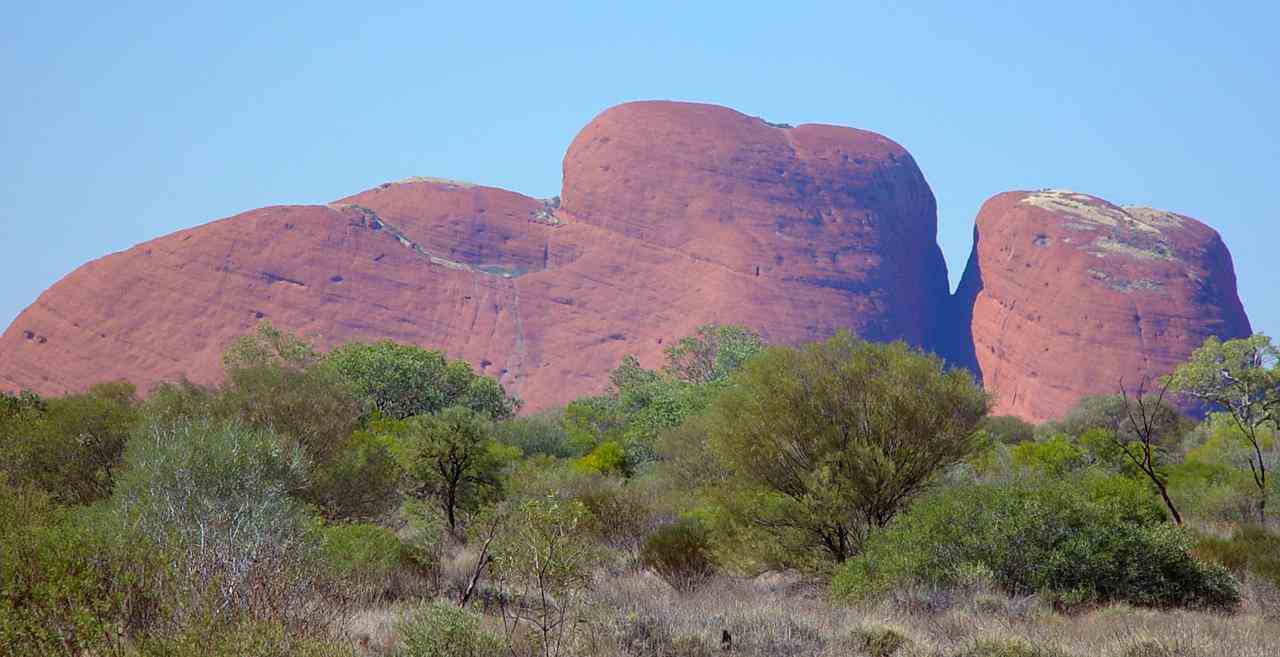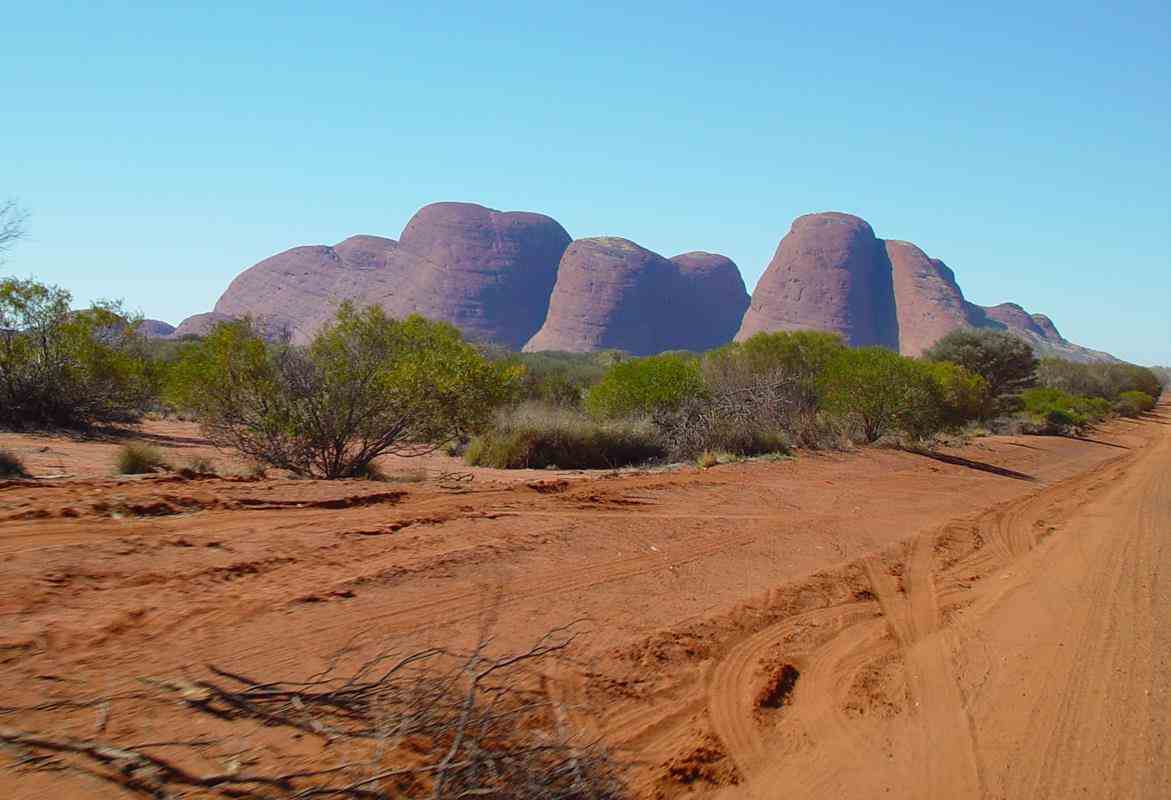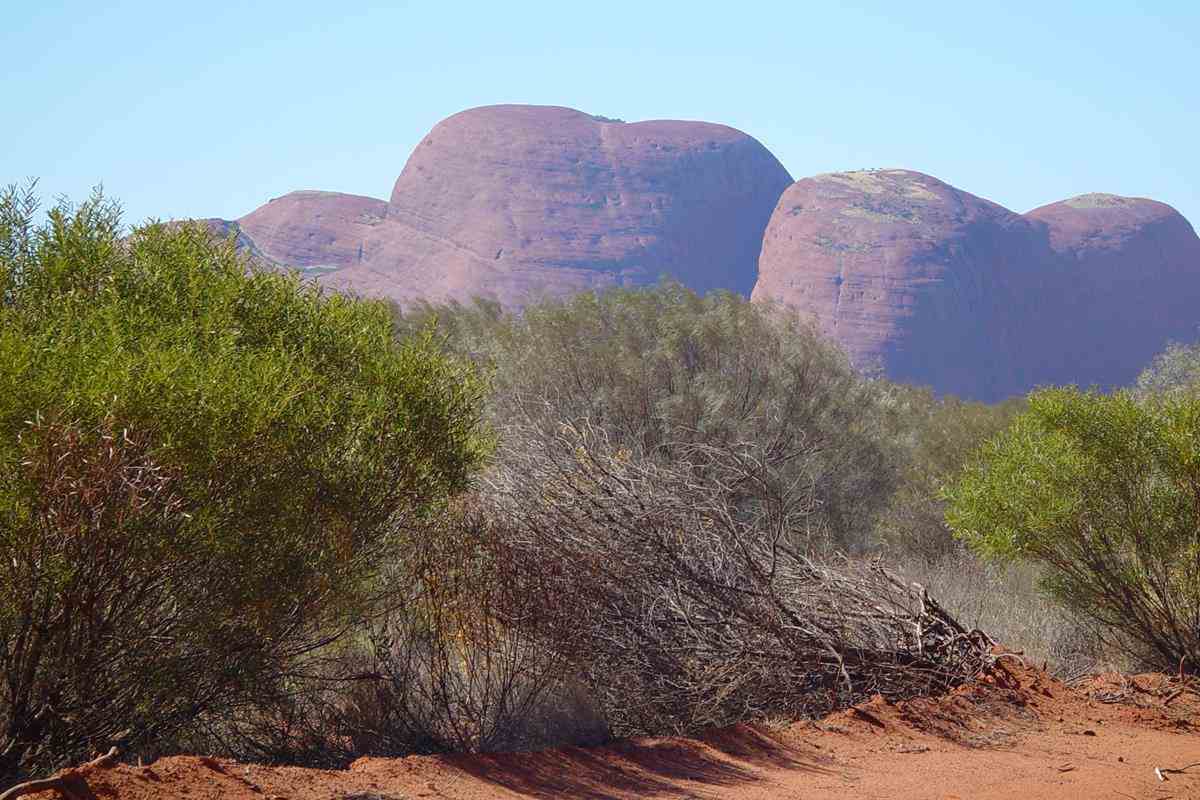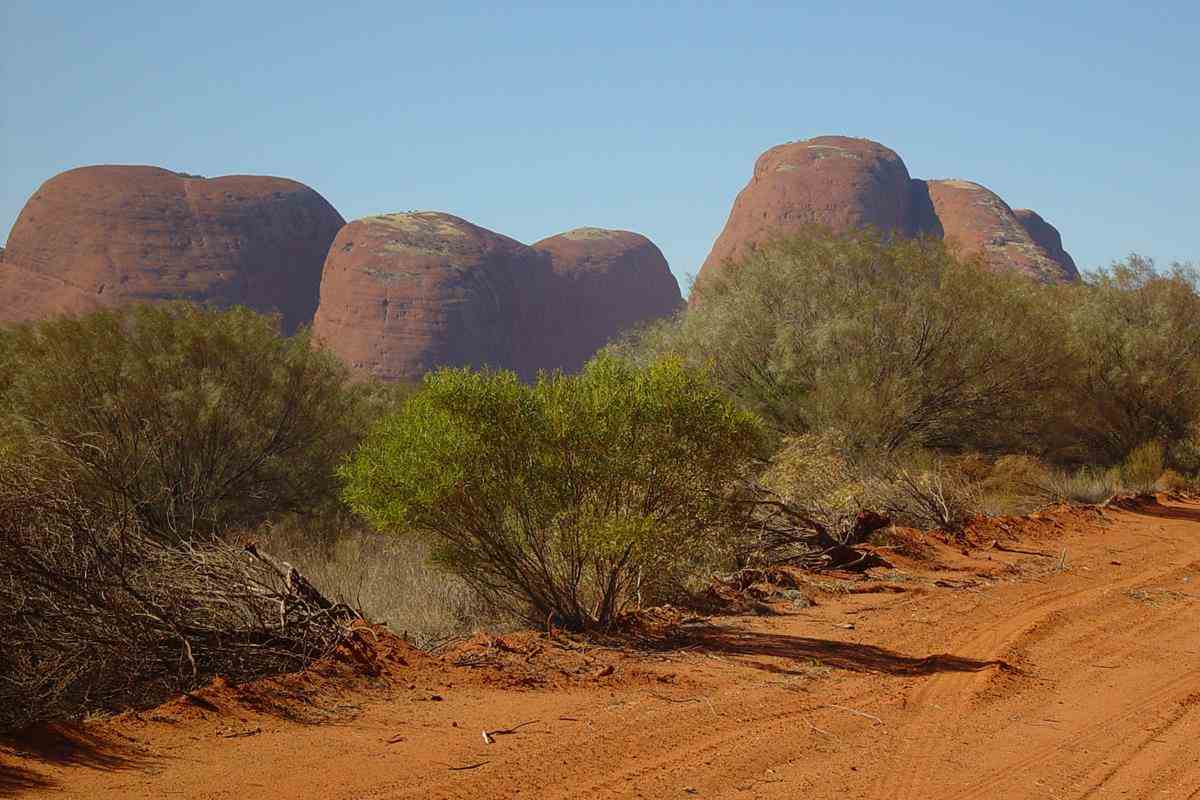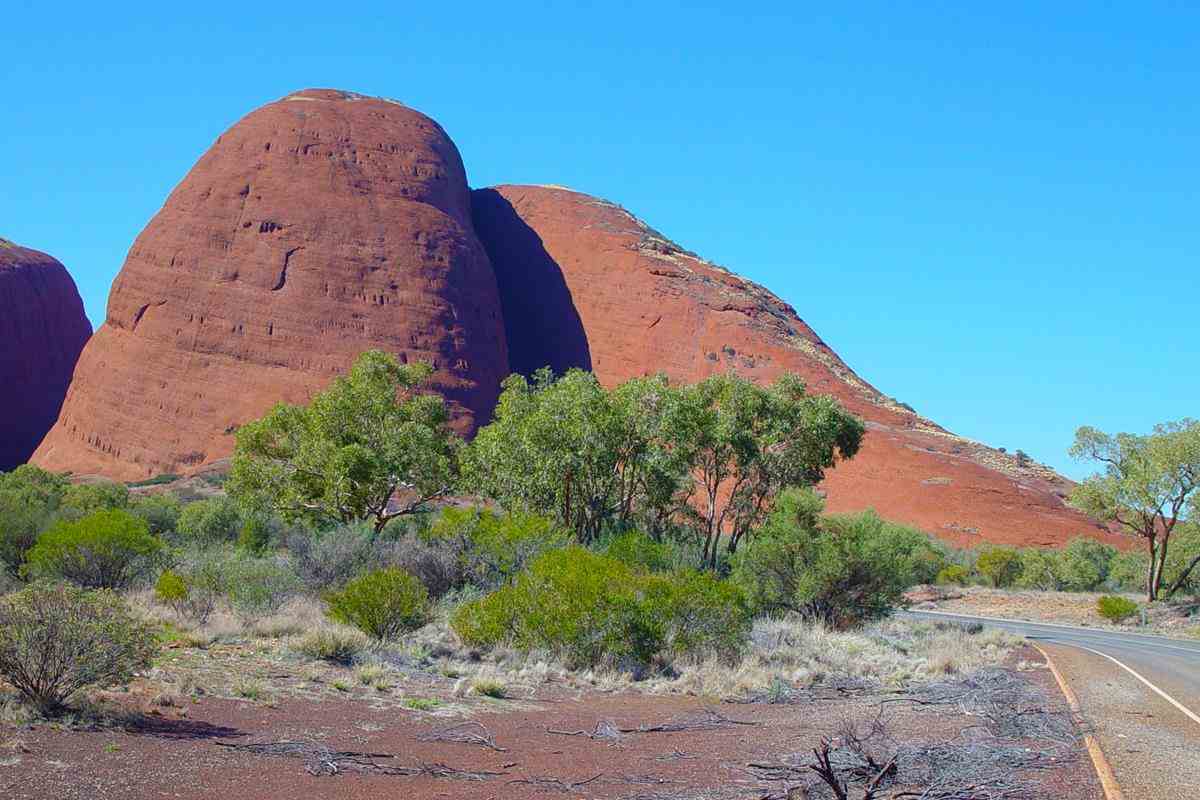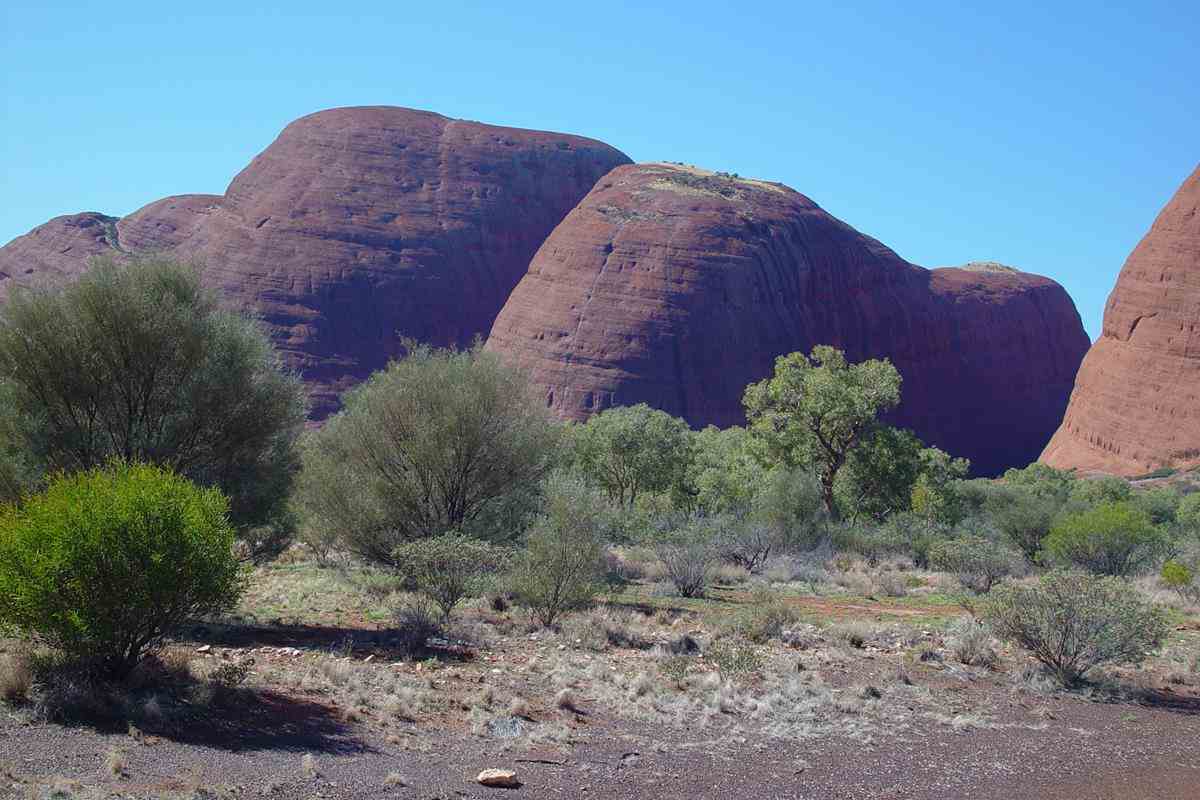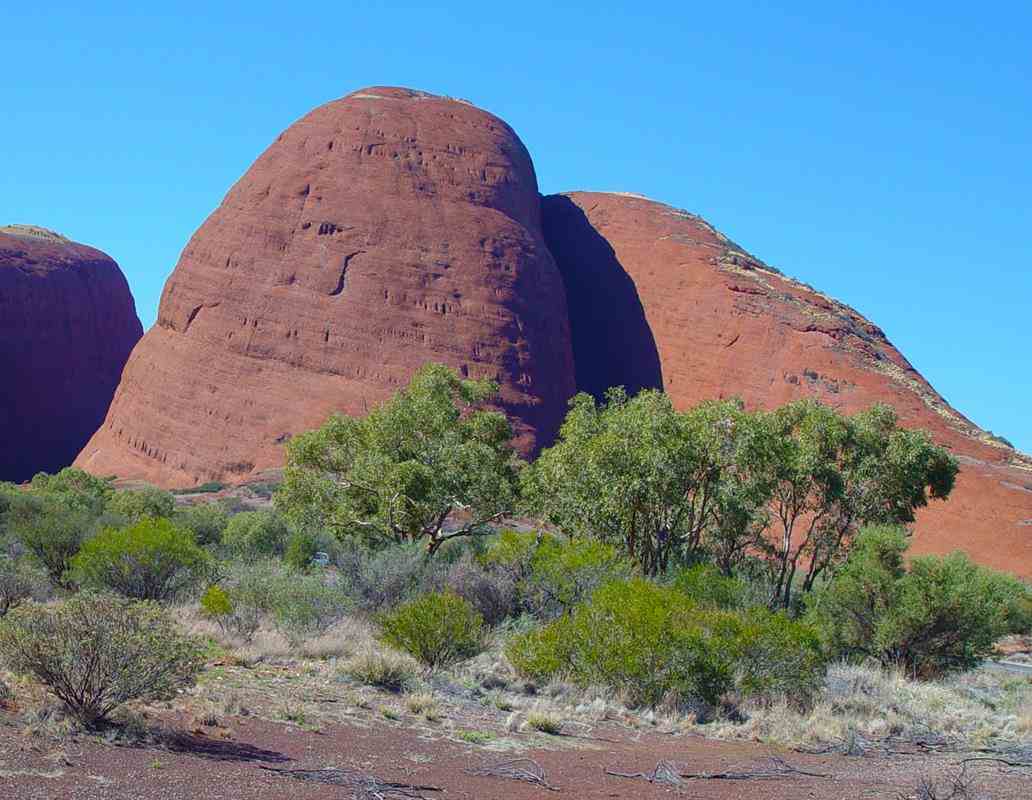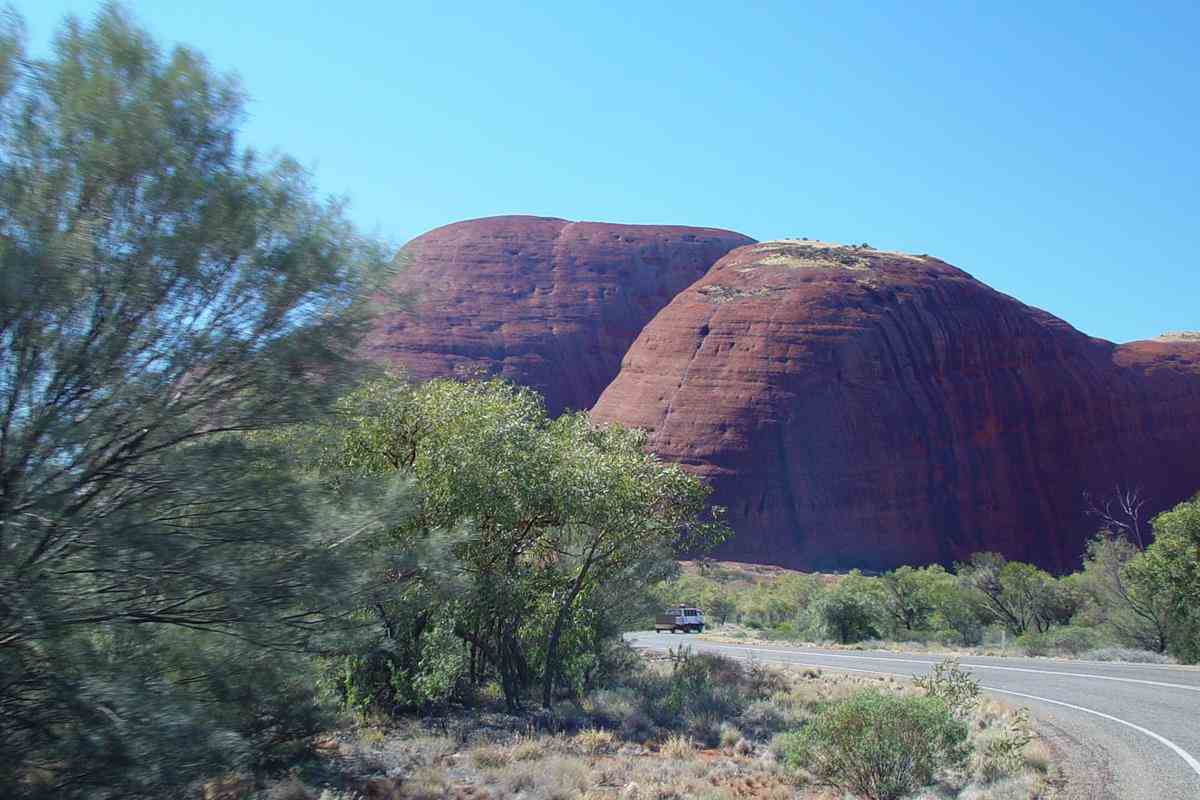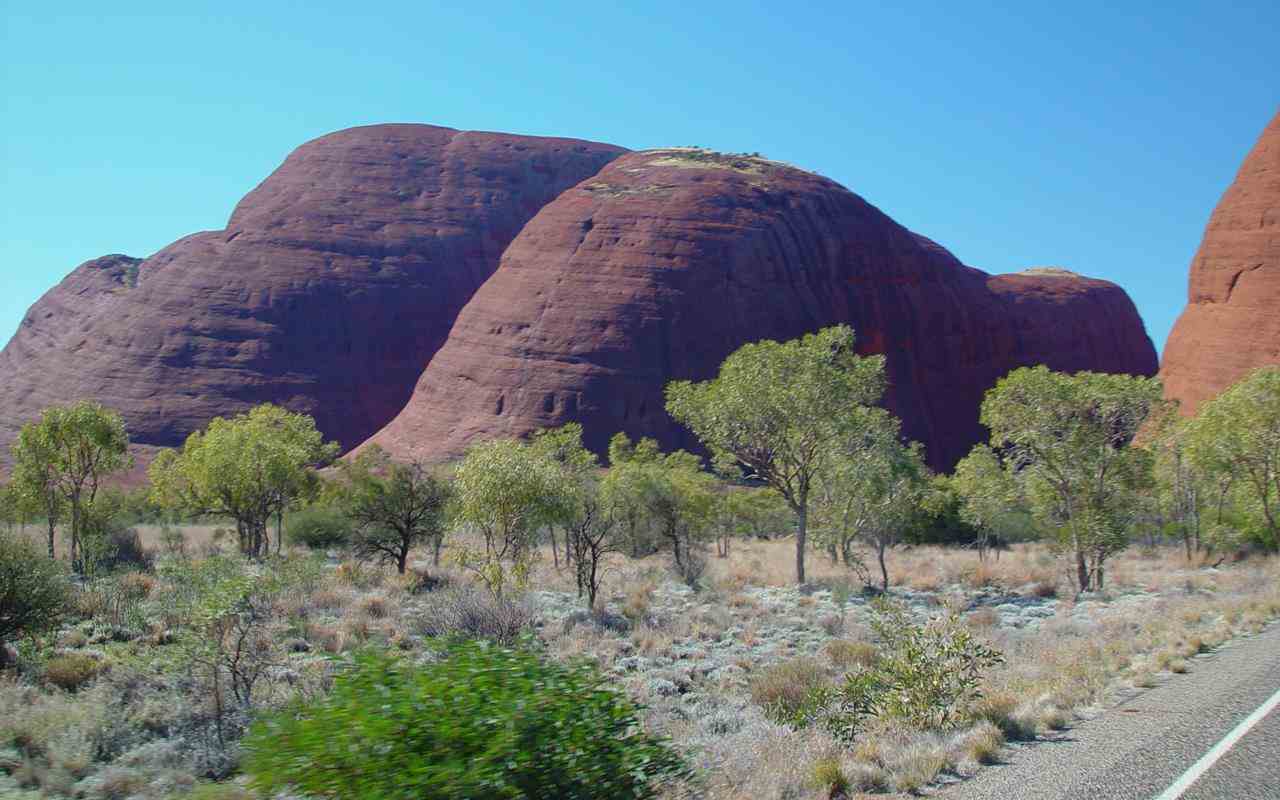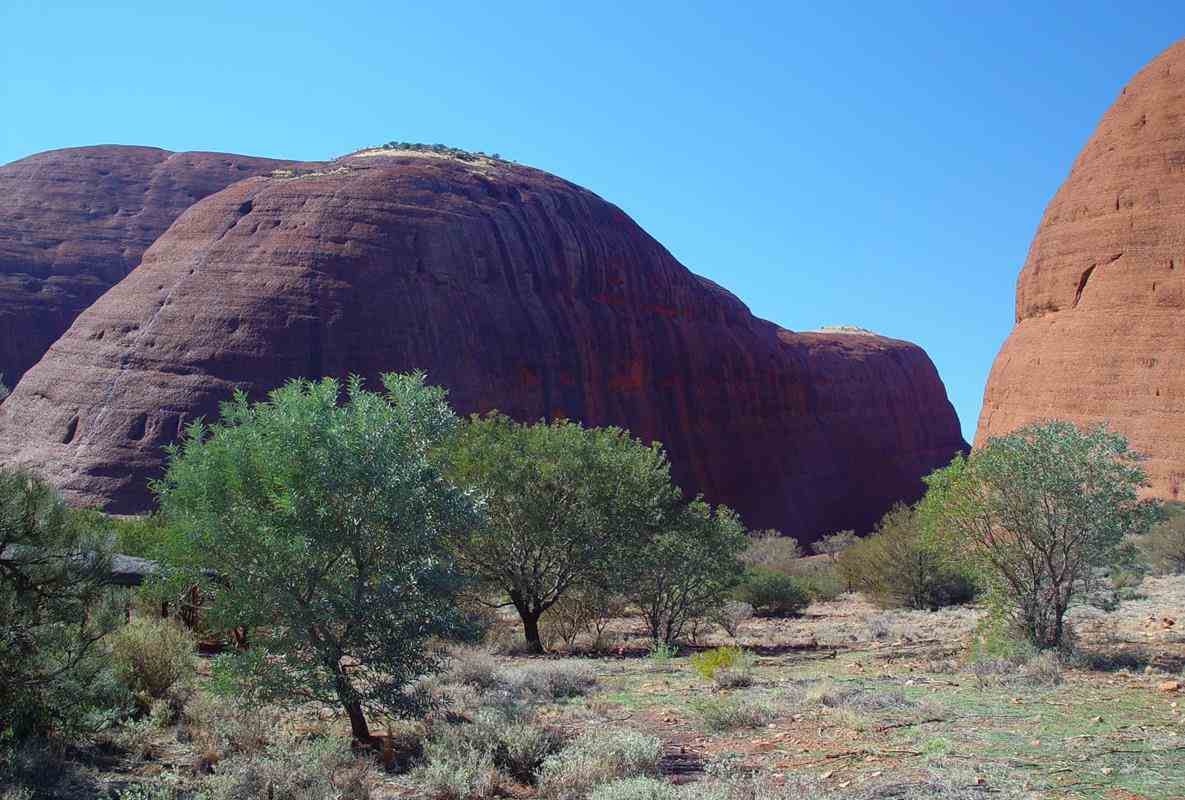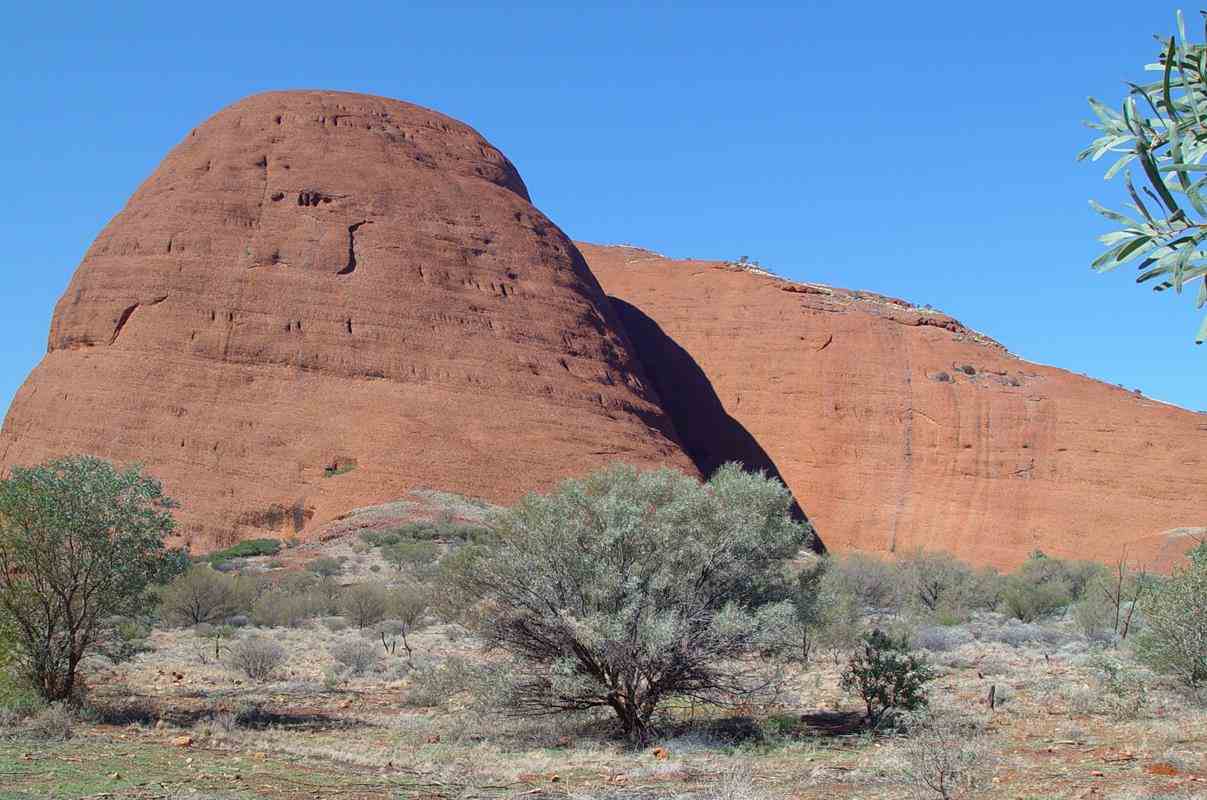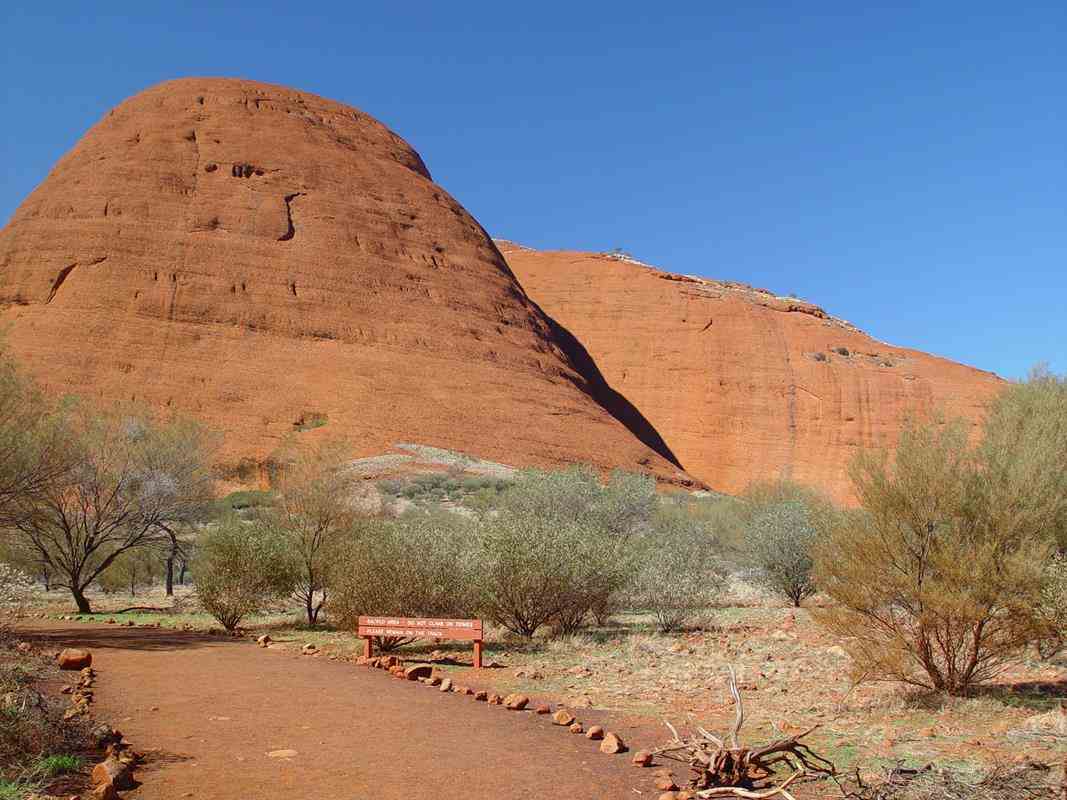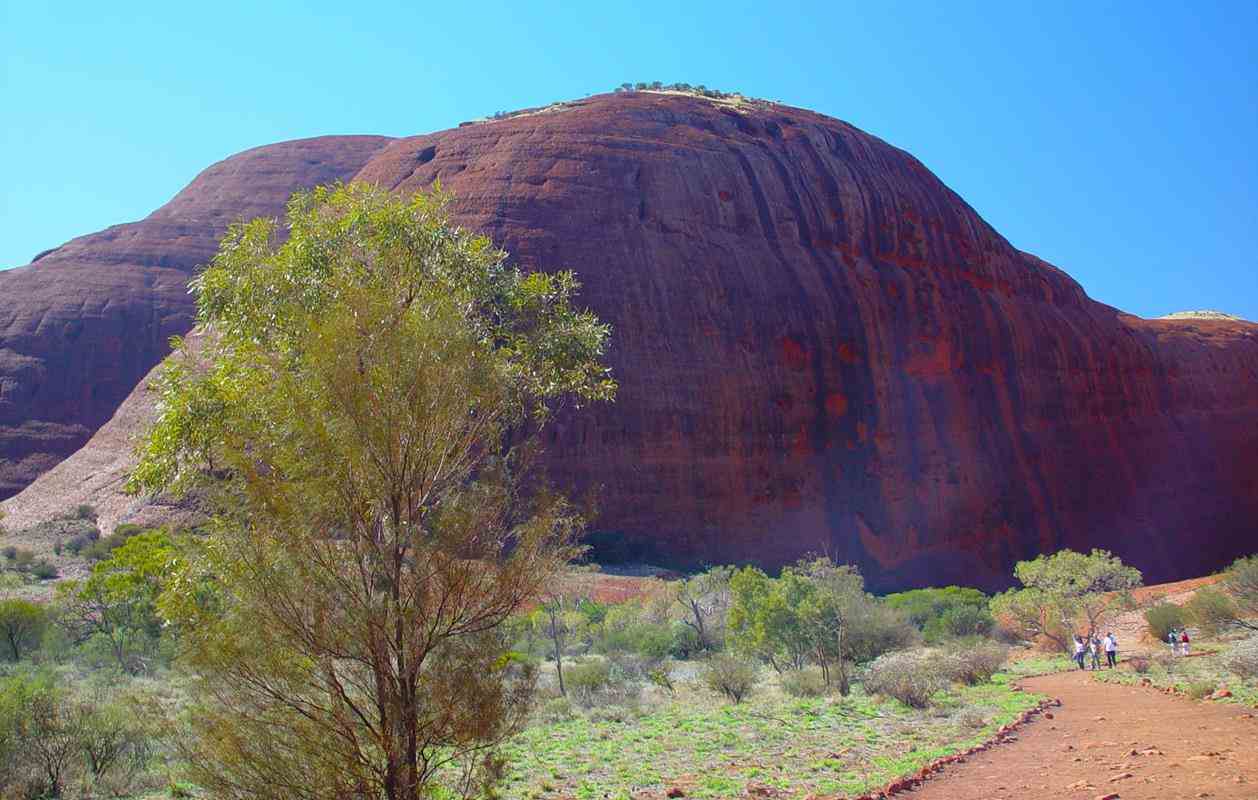 Walpa Gorge
Walpa means wind in Yankunytjatjara and Pitjantjatjara, the indigenous languages of the area.
Kata Tjuta
is sacred to Anangu men. The traditional Law for Kata Tjuta is still learnt and passed on today.
Under this Law, detailed knowledge of the area is restricted to certain people only.
It is forbidden to pass this information on to the wrong people. Therefore the creation stories of the area are not available.
In the old days the Anangu people would walk to the area from the lands that we have recently passed through in the west.
The stream passing out of the Walpa Gorge has always been an important source of water. Women would camp well back from the gorge.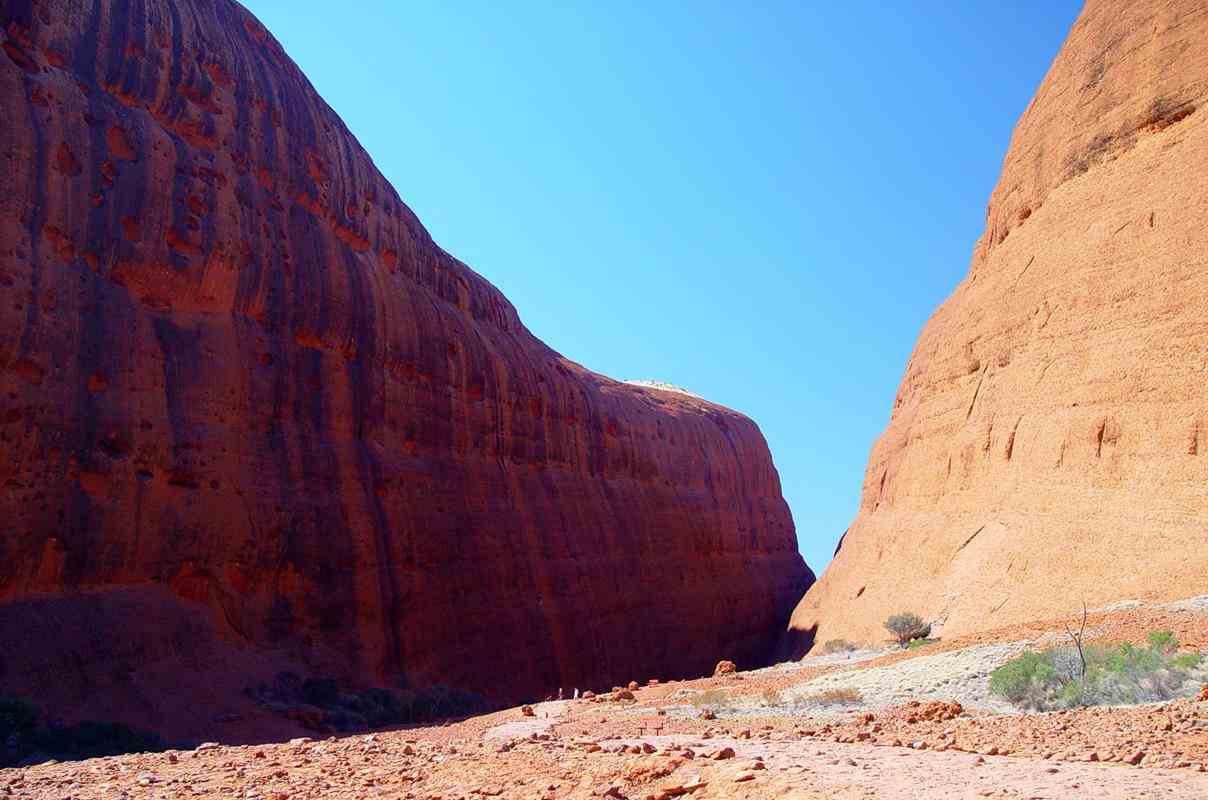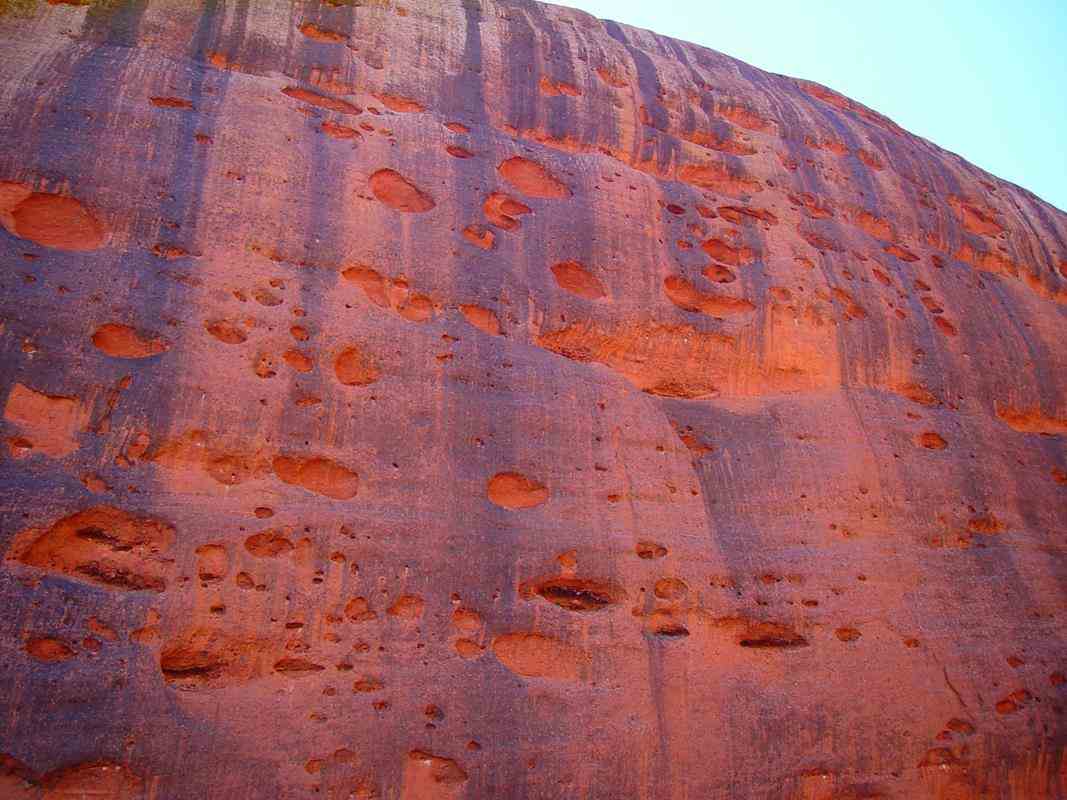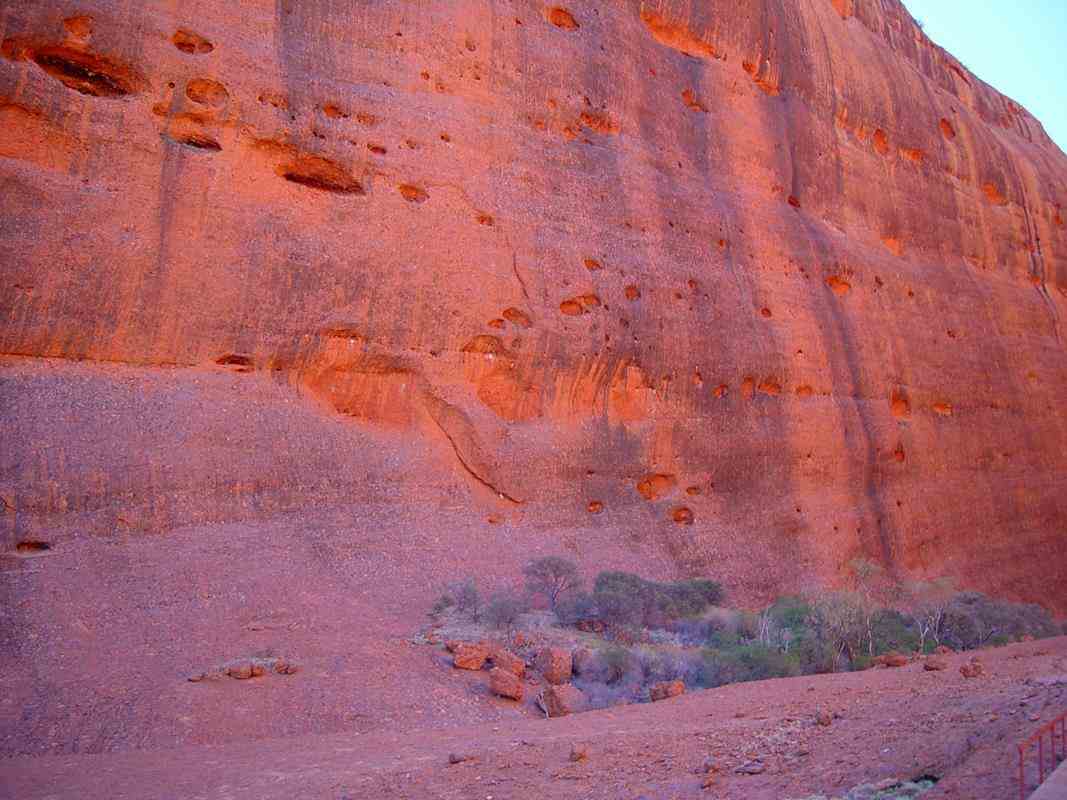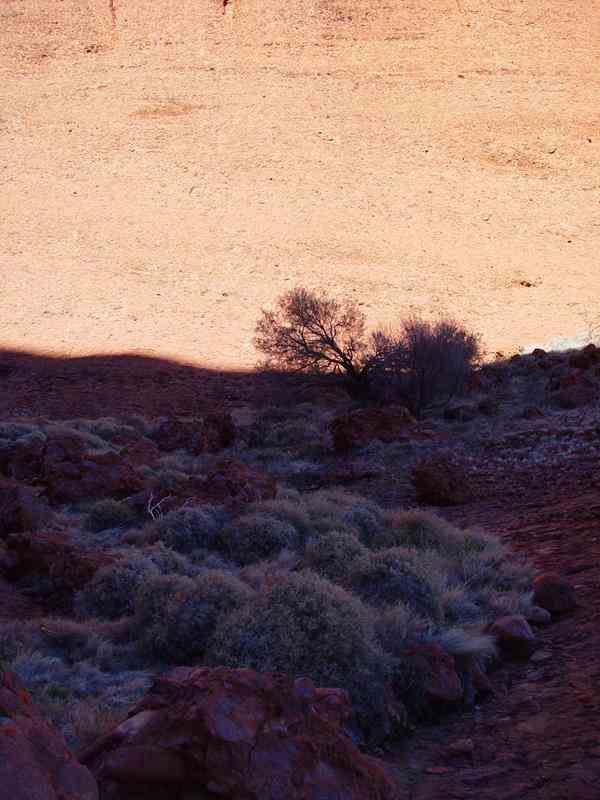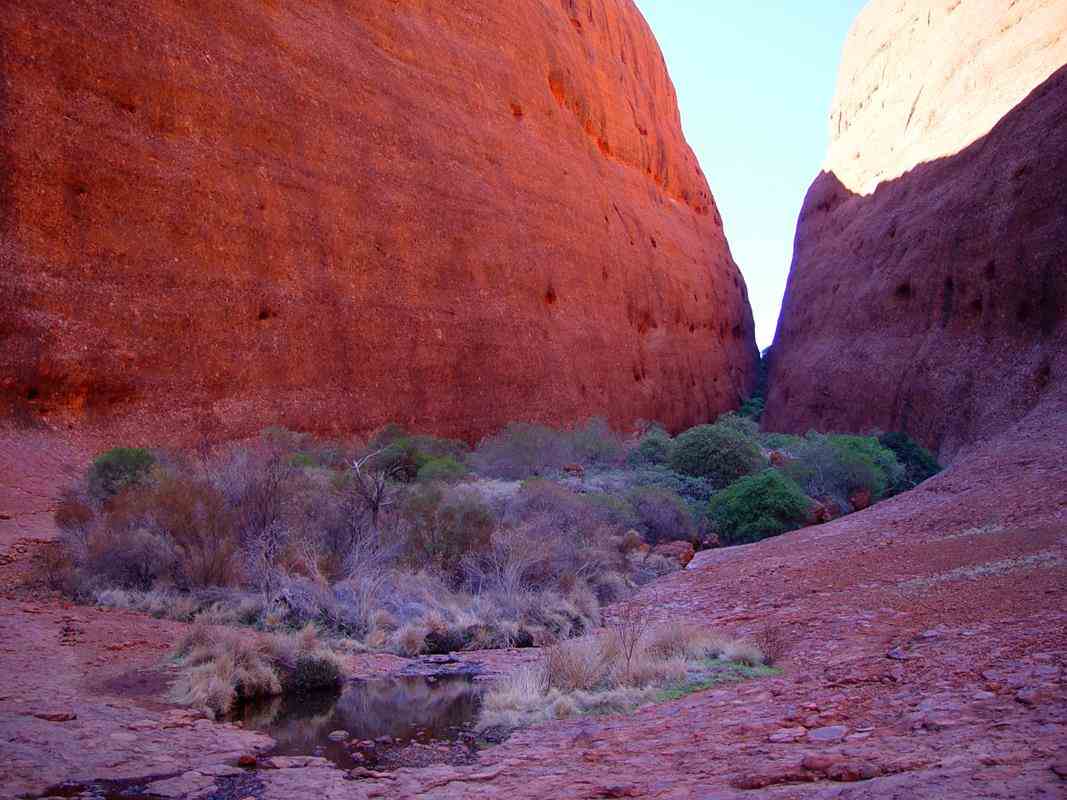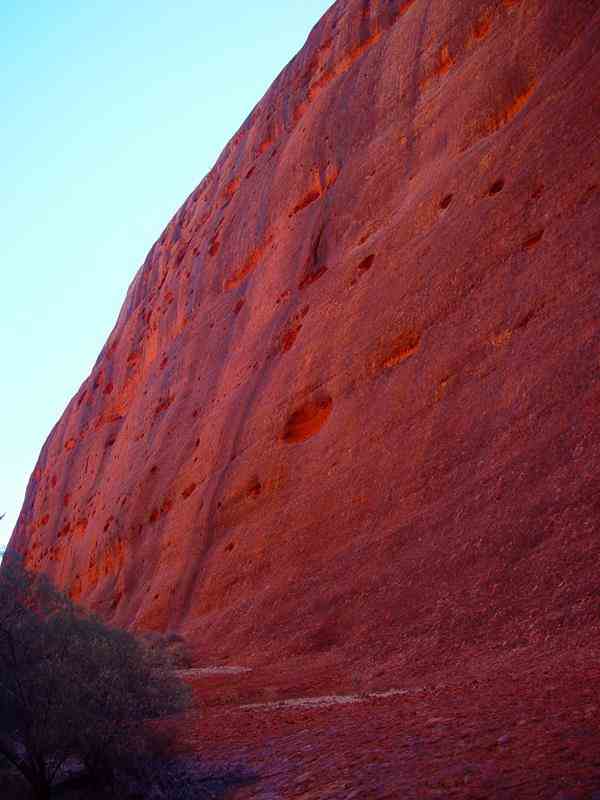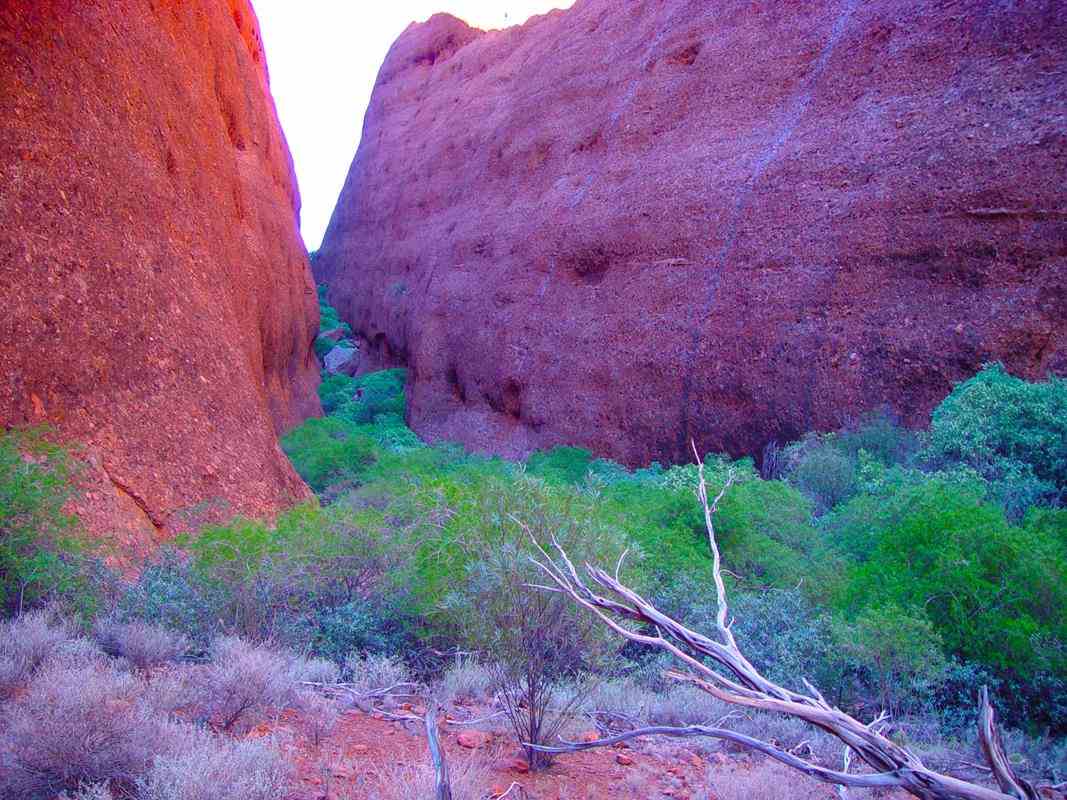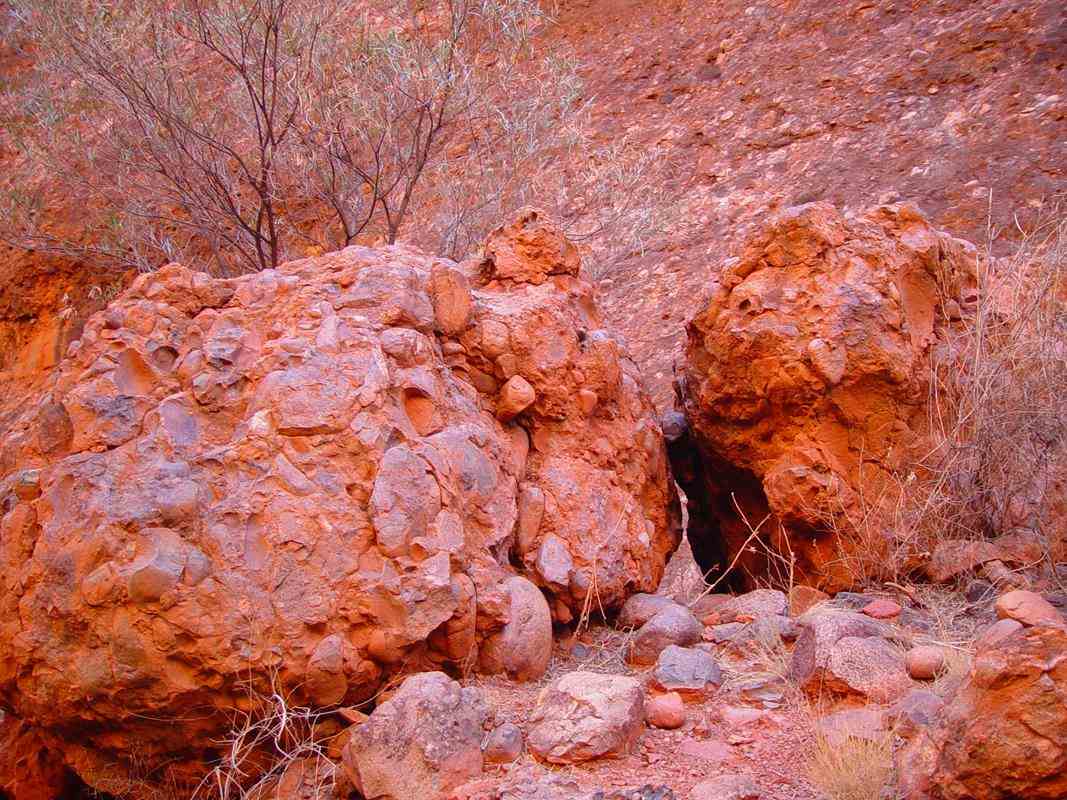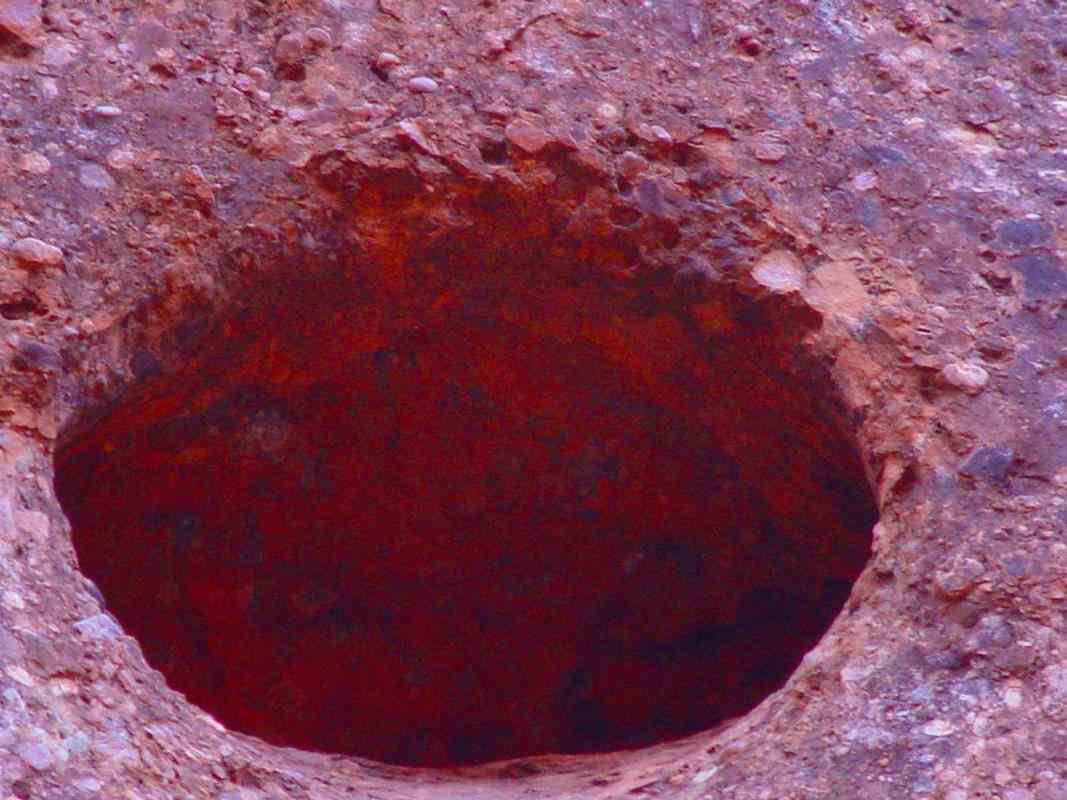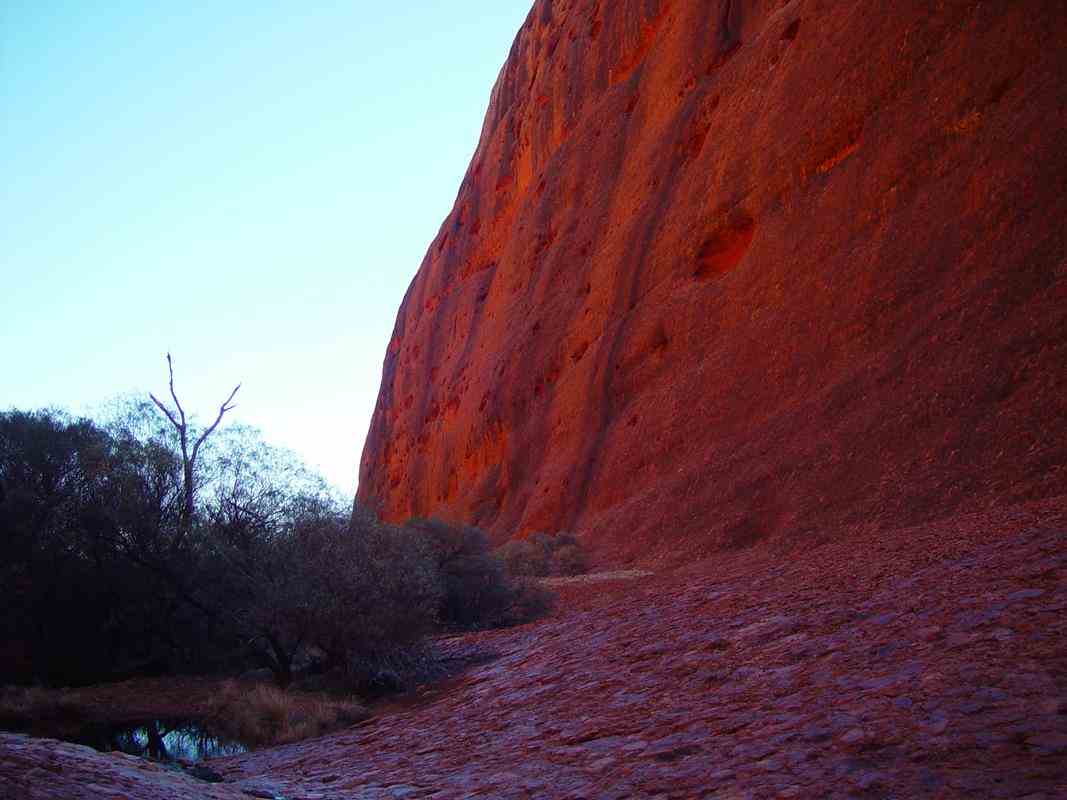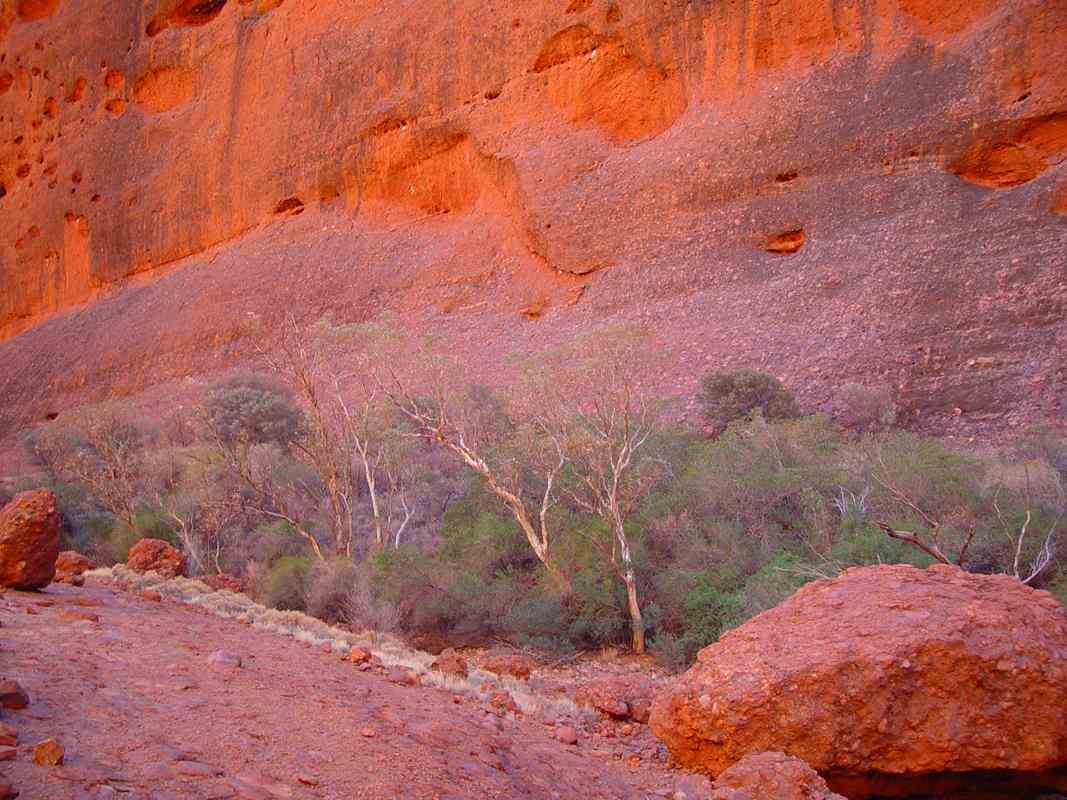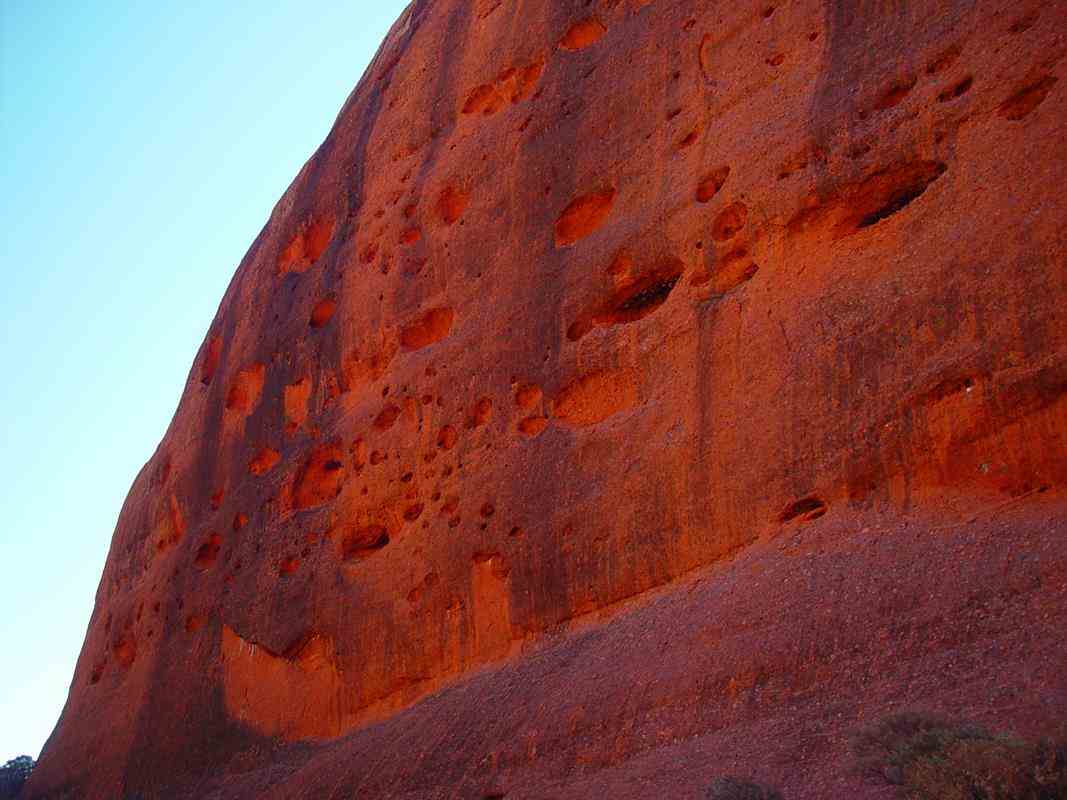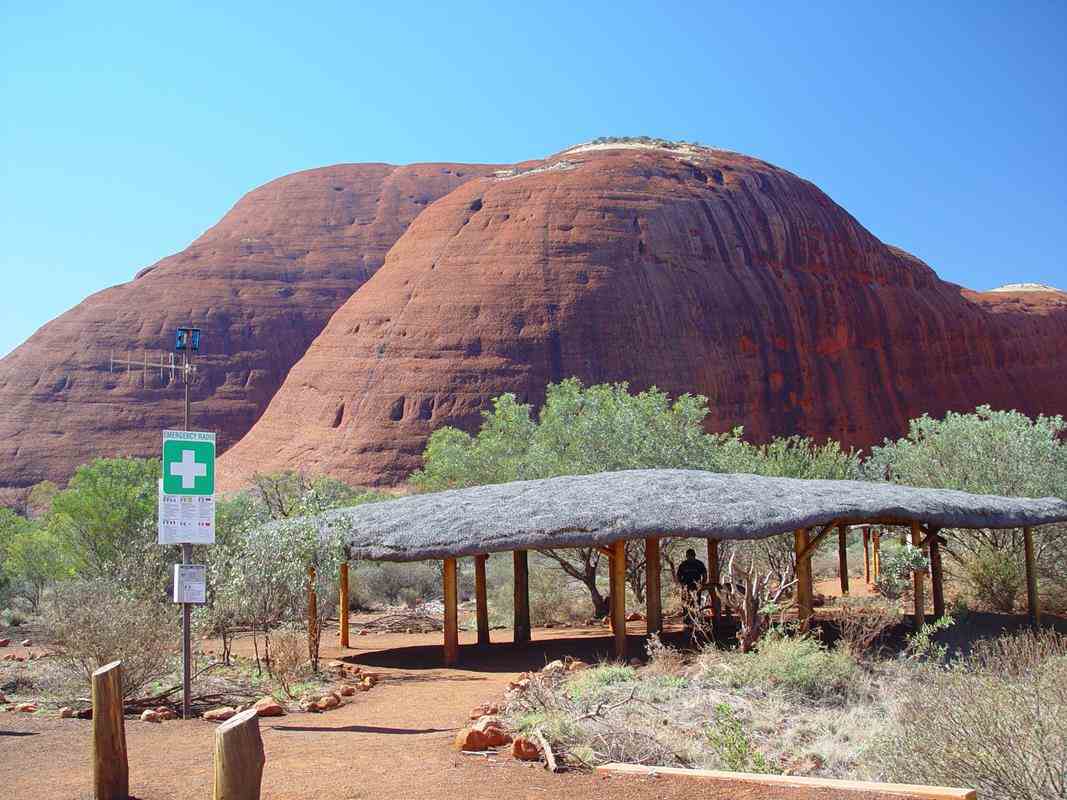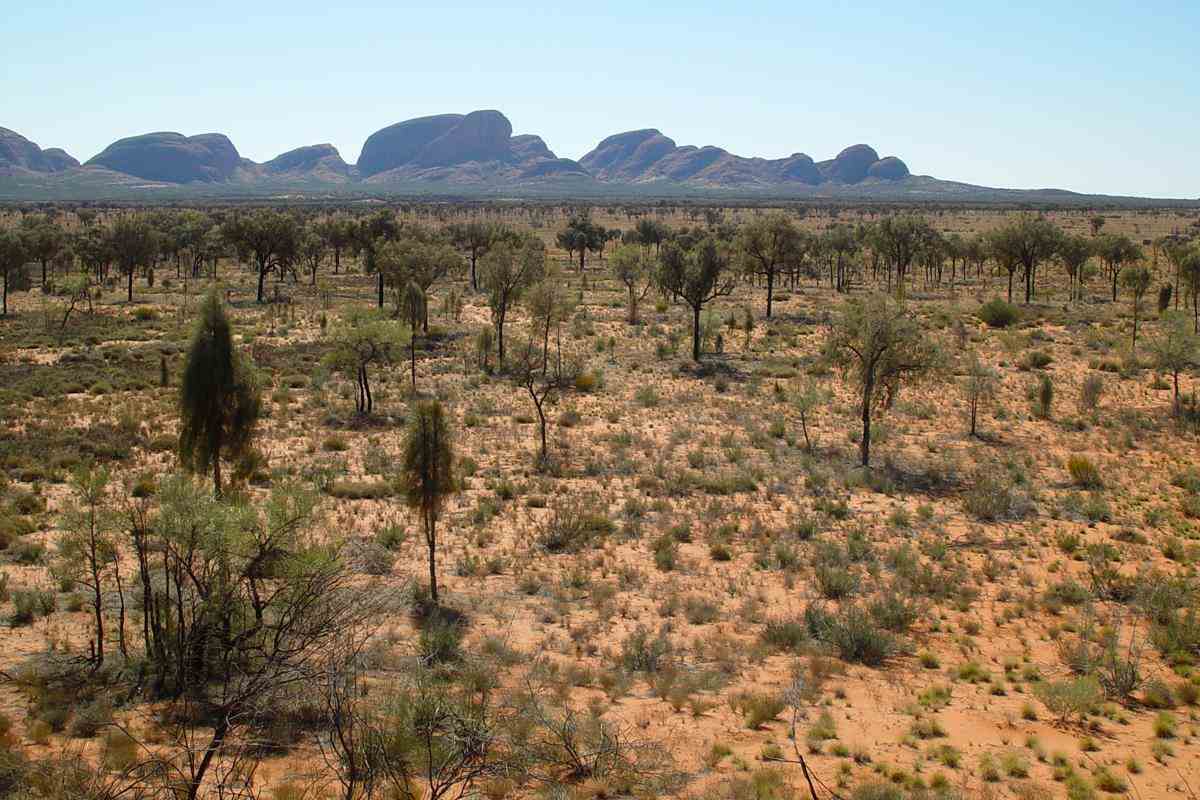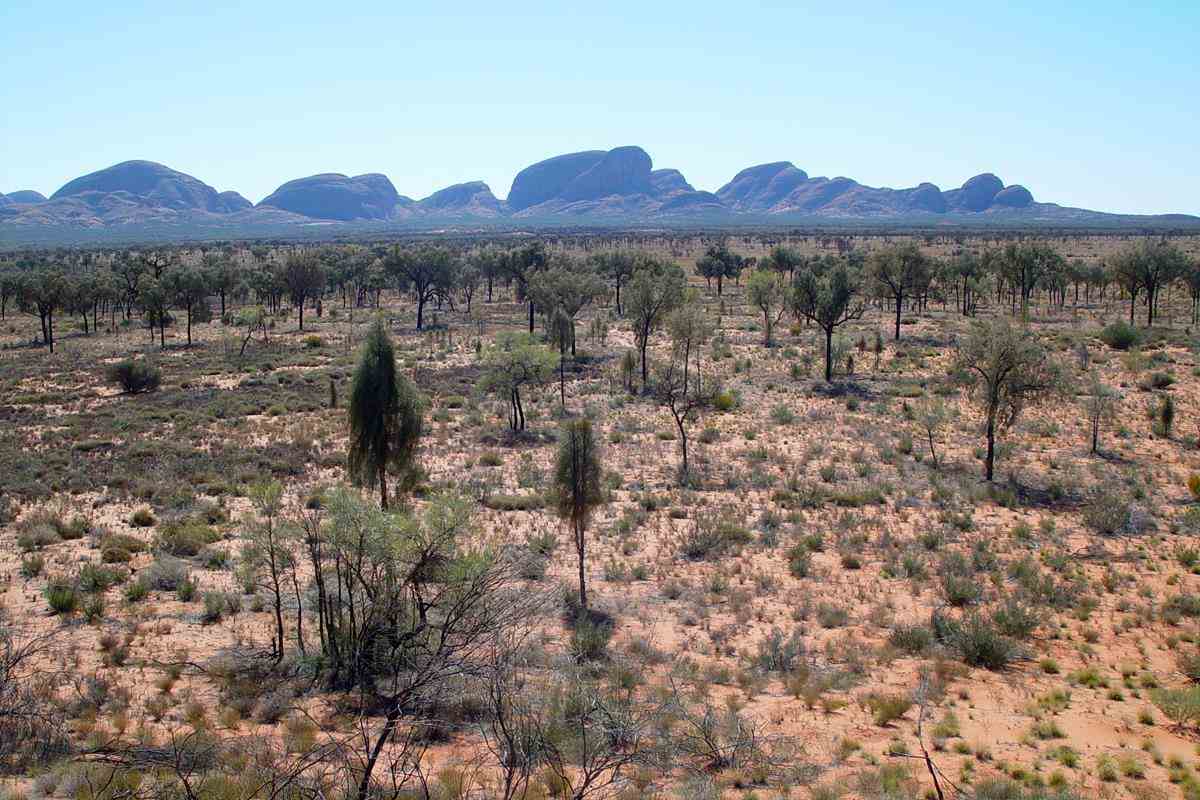 Uluru (Ayers Rock)
is a few kilometres away.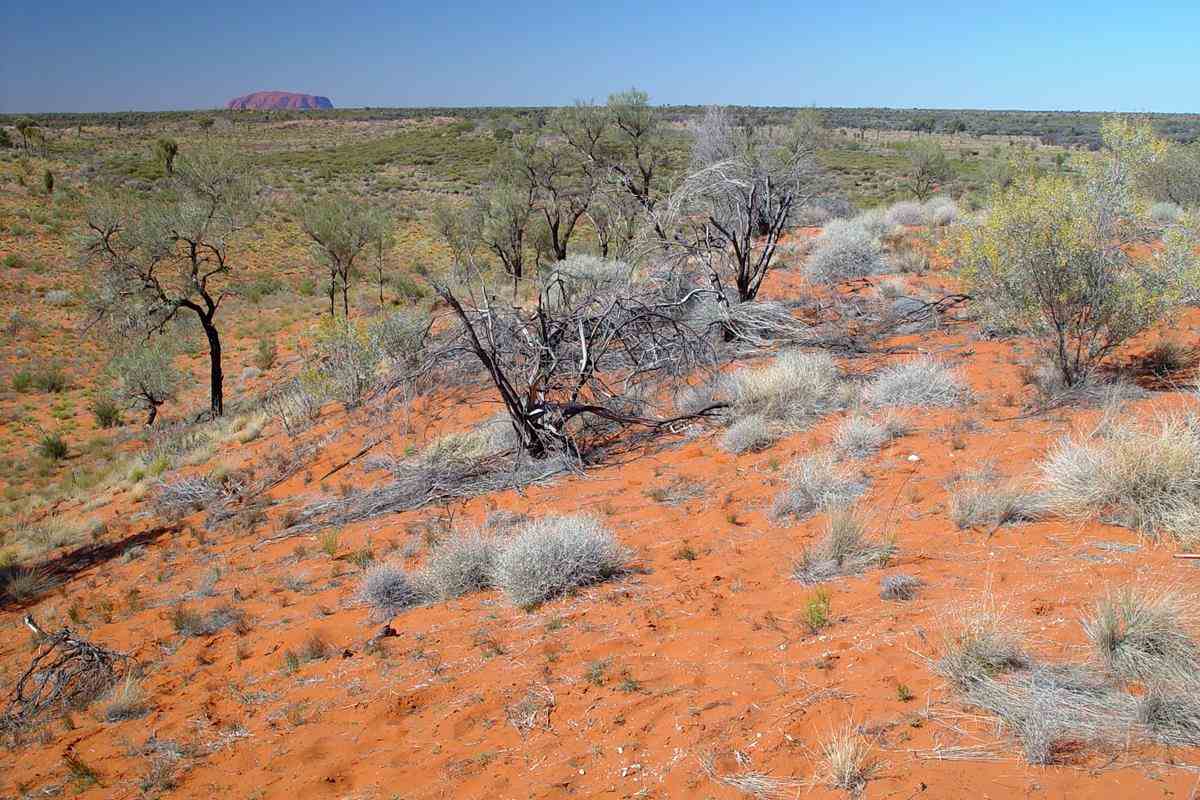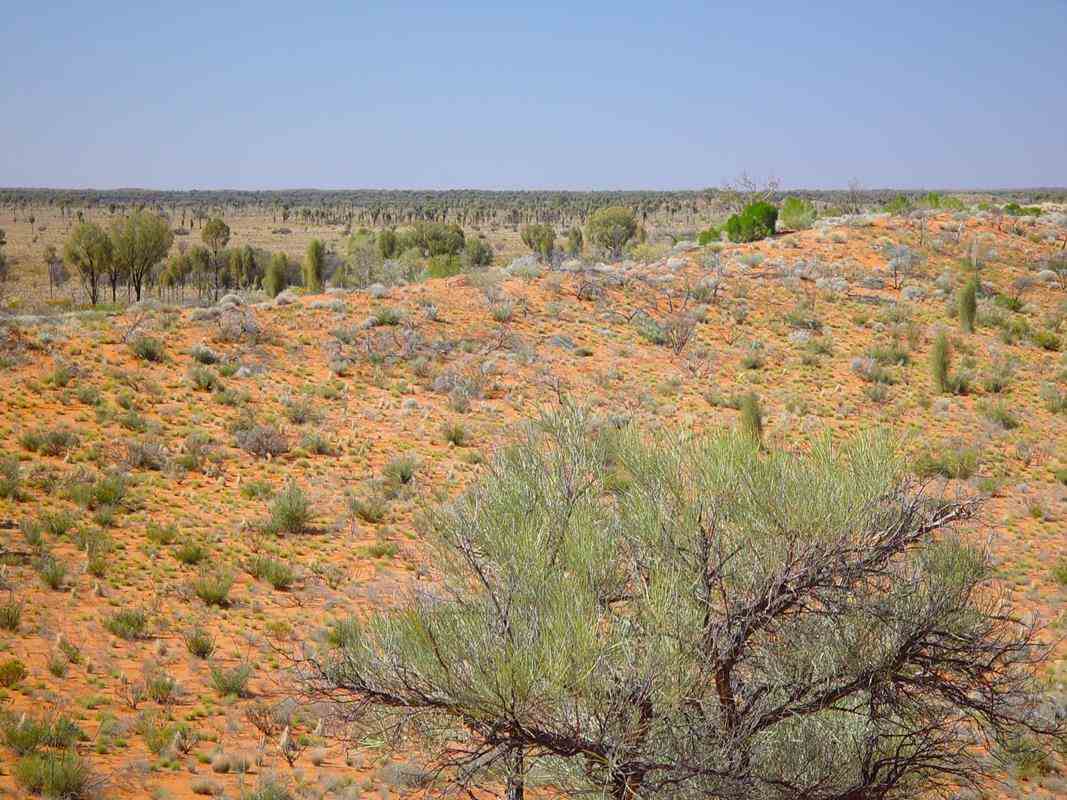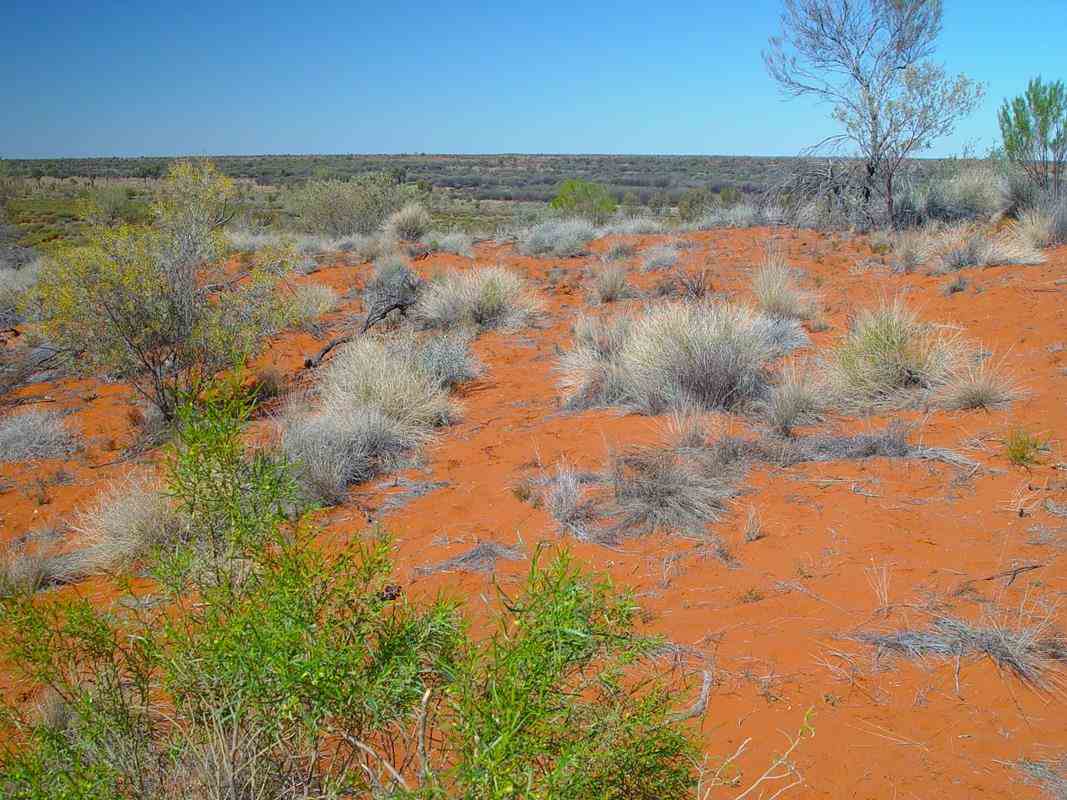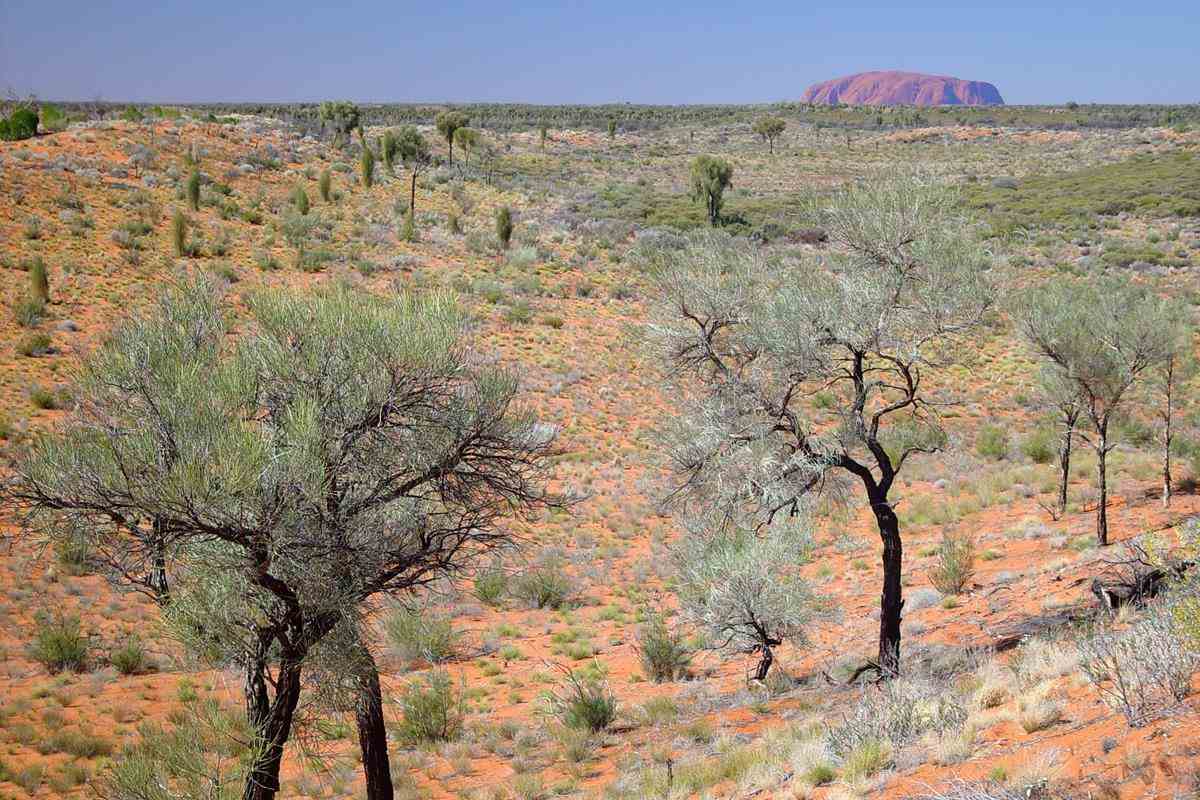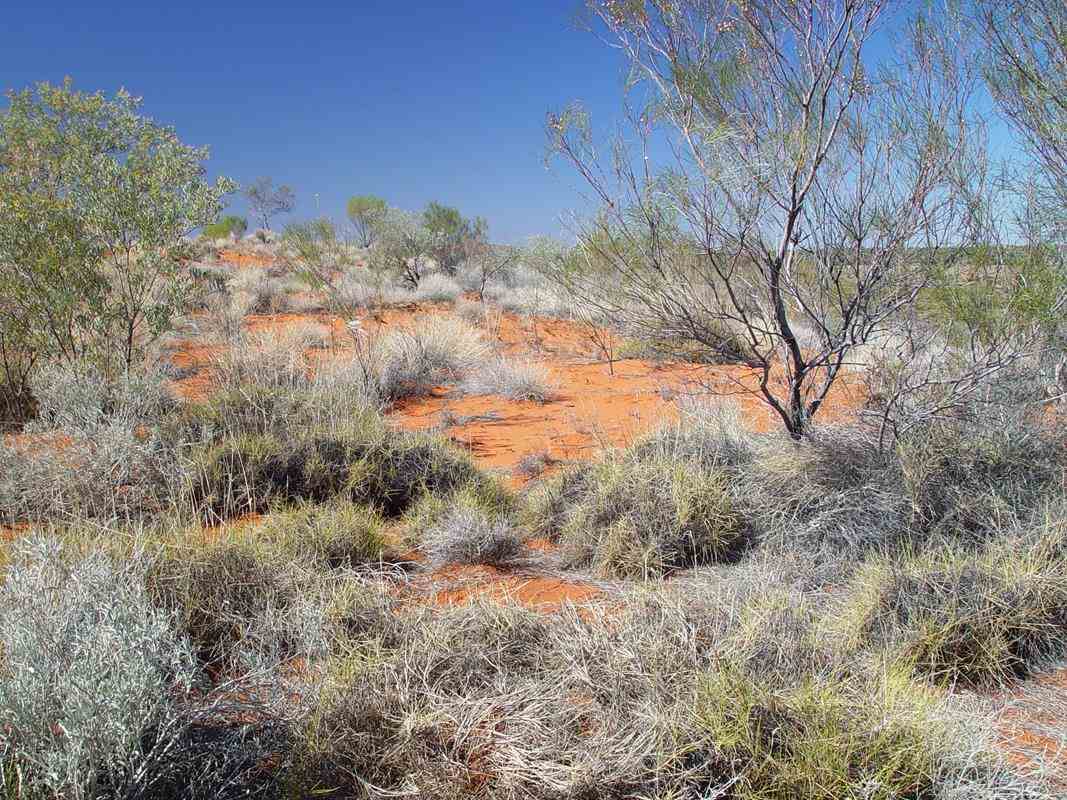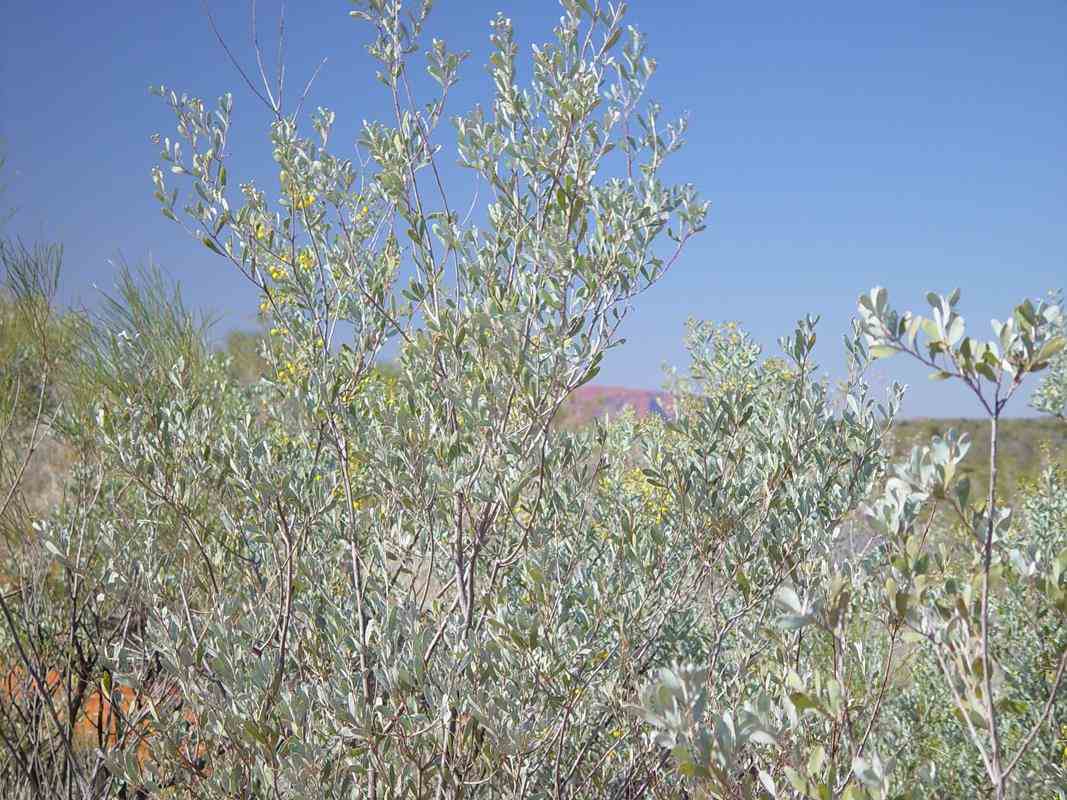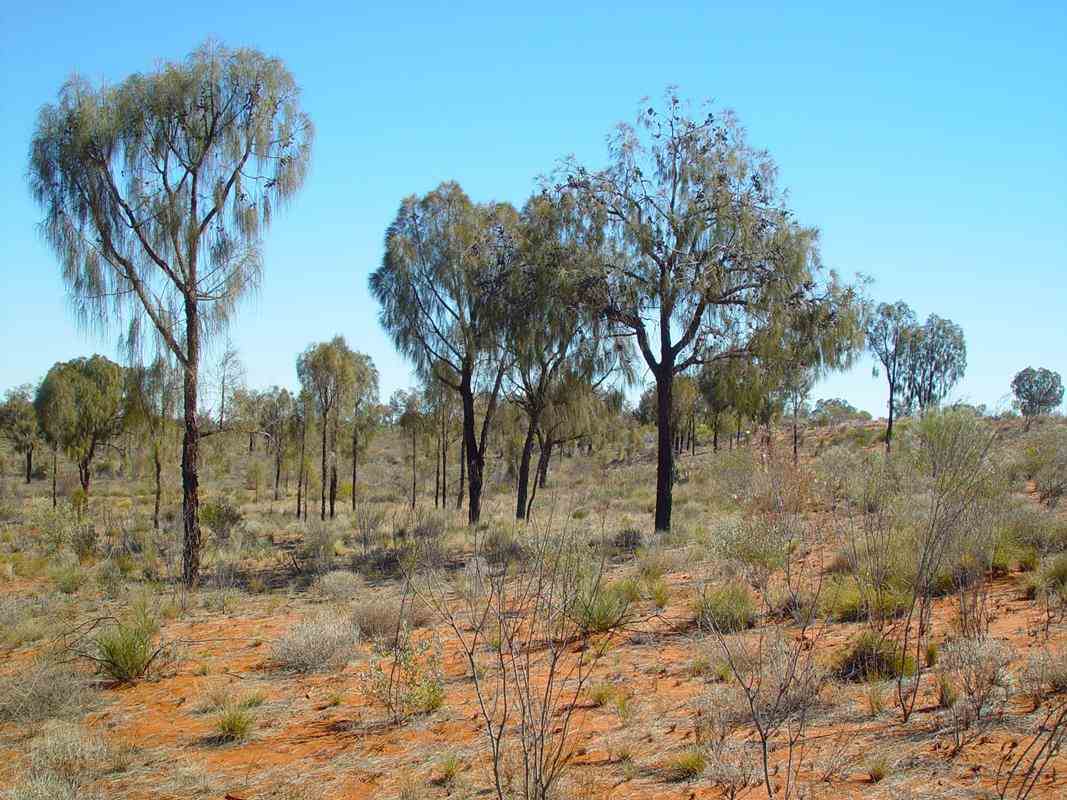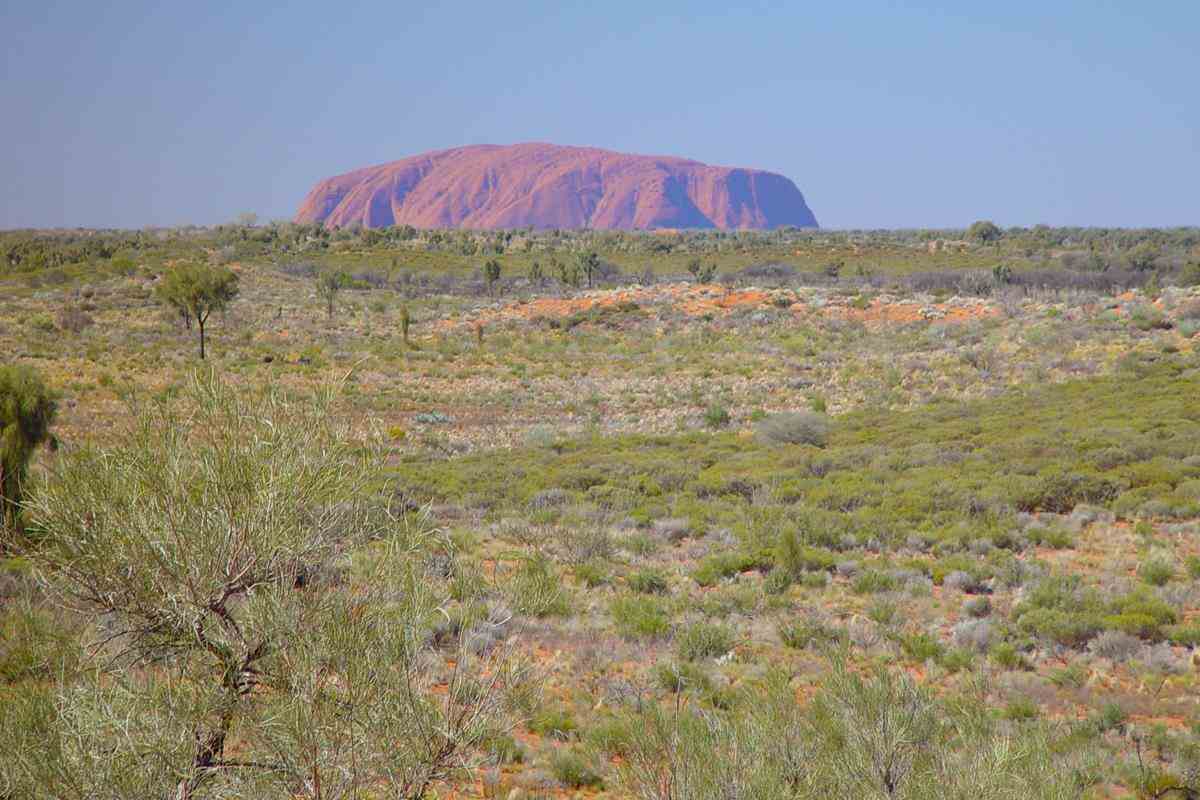 Uluru
is one of Australia's most recognisable natural landmarks.
The sandstone formation stands 348m high with most of its bulk lying underground, and has a total circumference of 9.4km
Uluru is sacred to the Pitjantjatjara Anangu, the Aboriginal people of the area.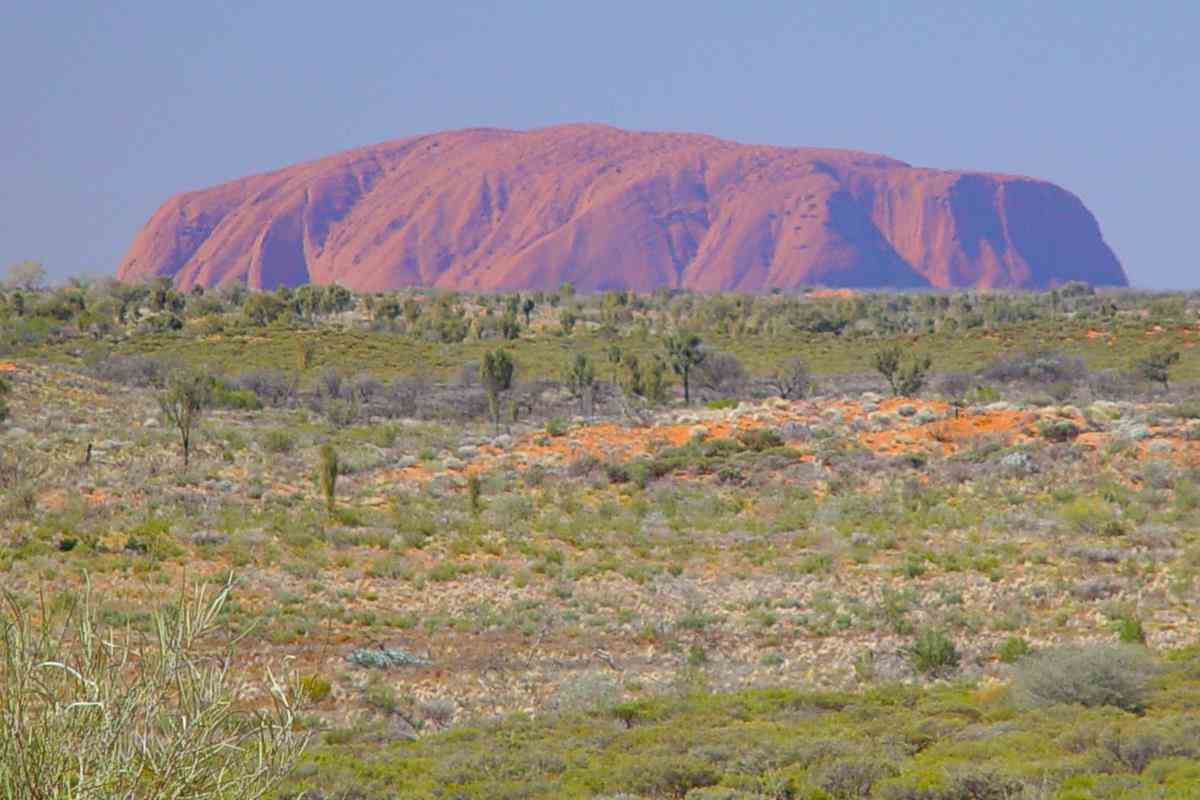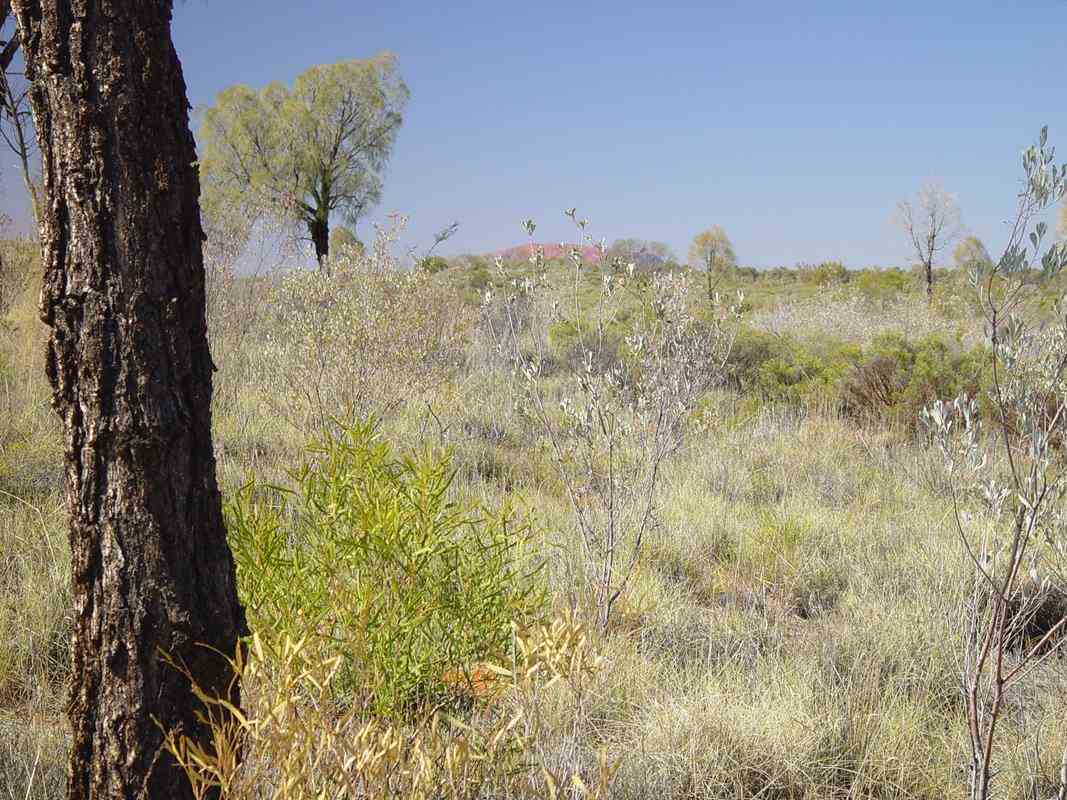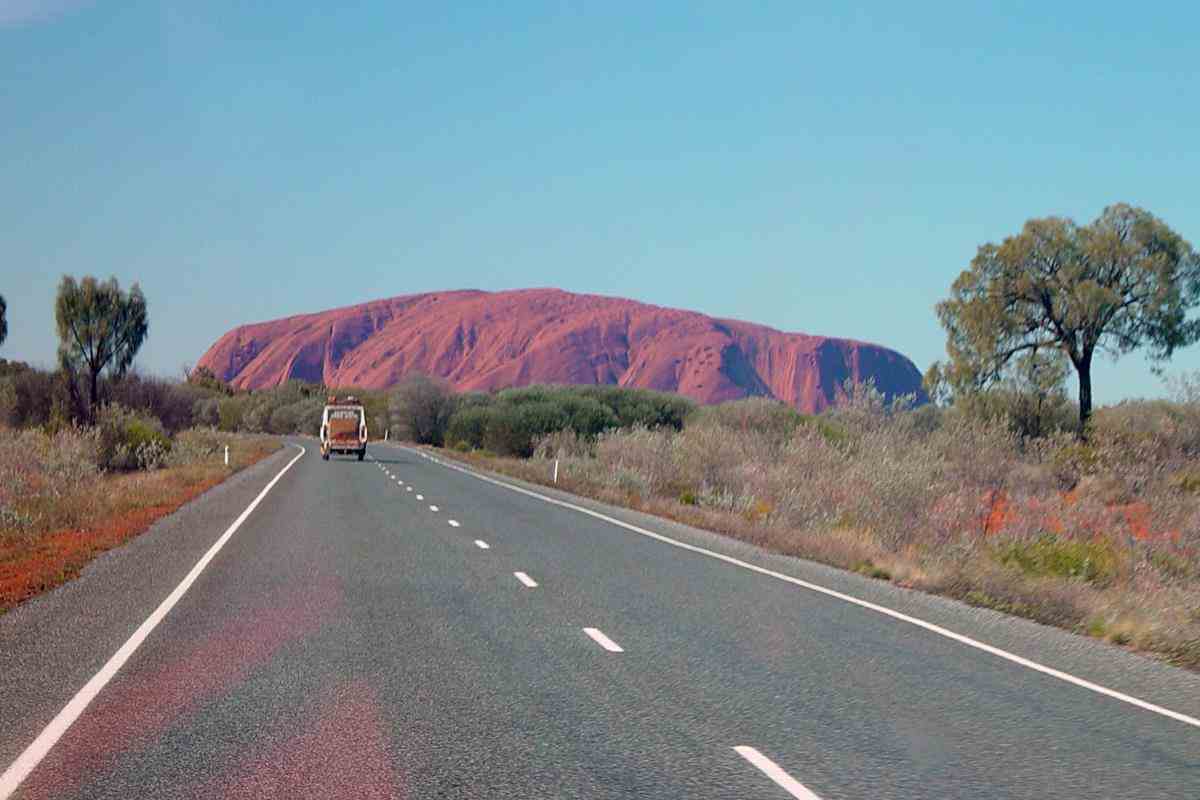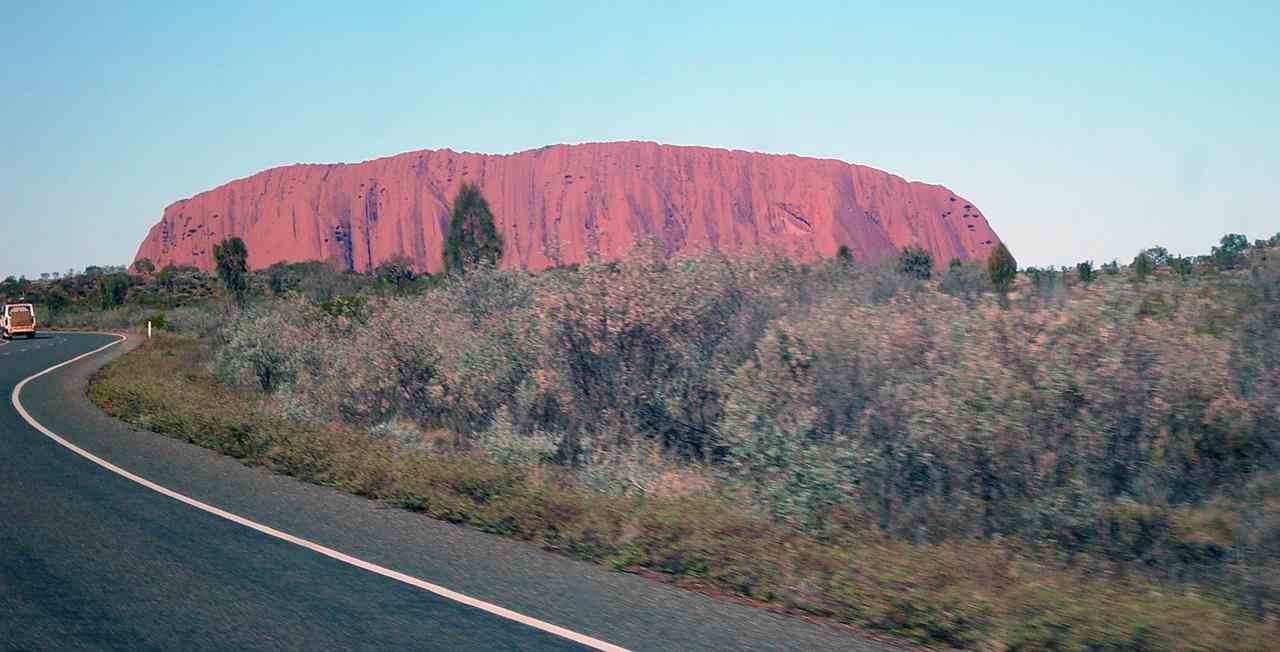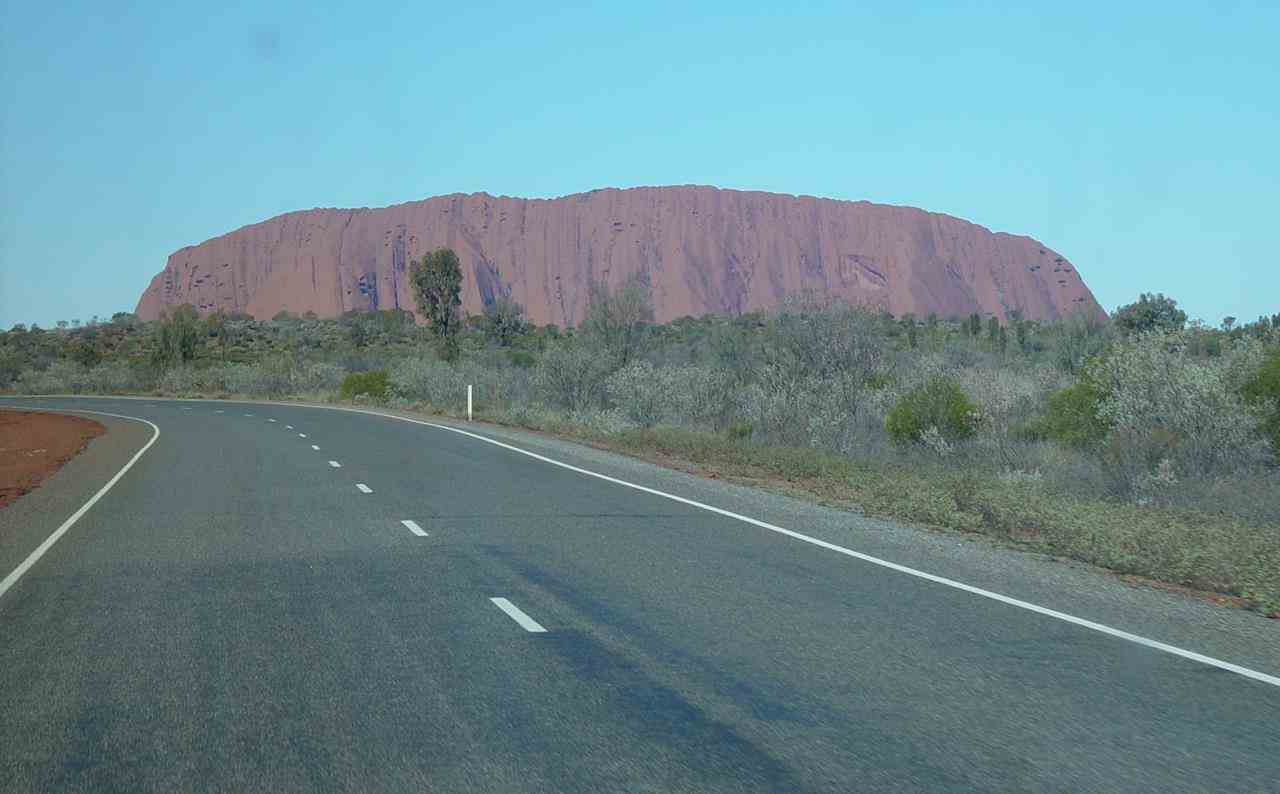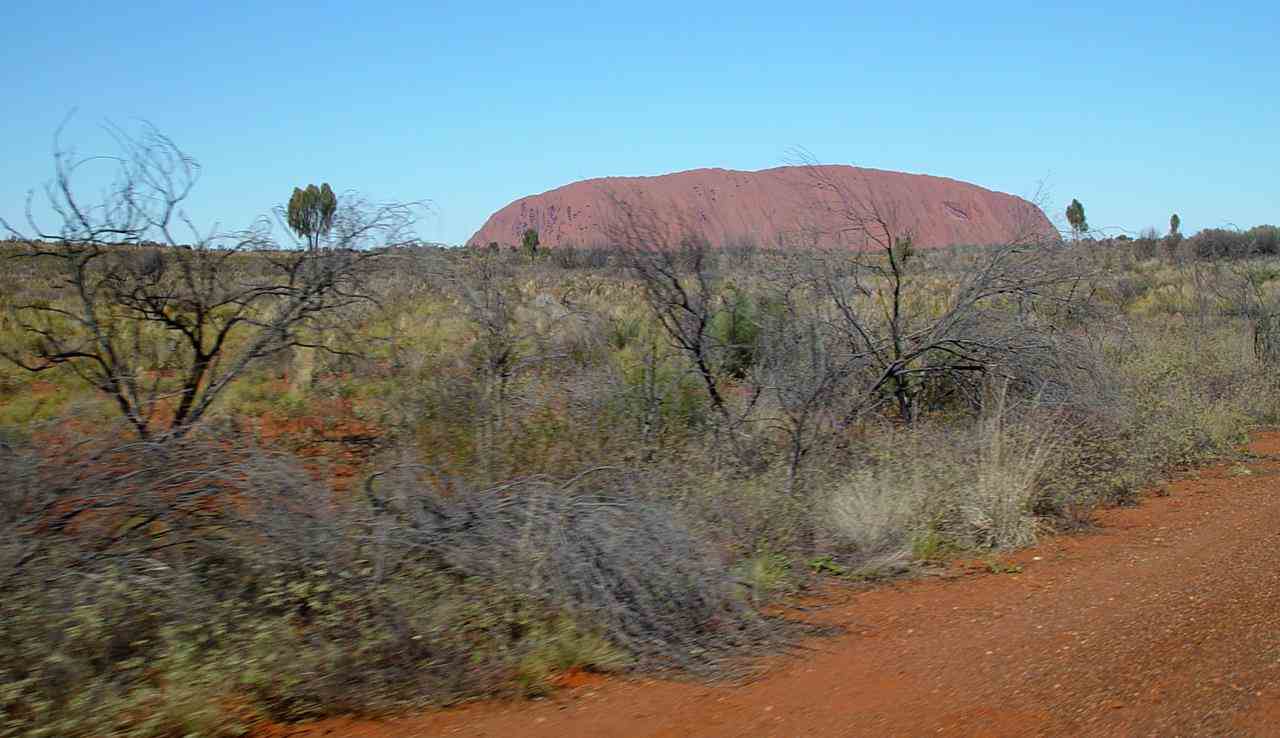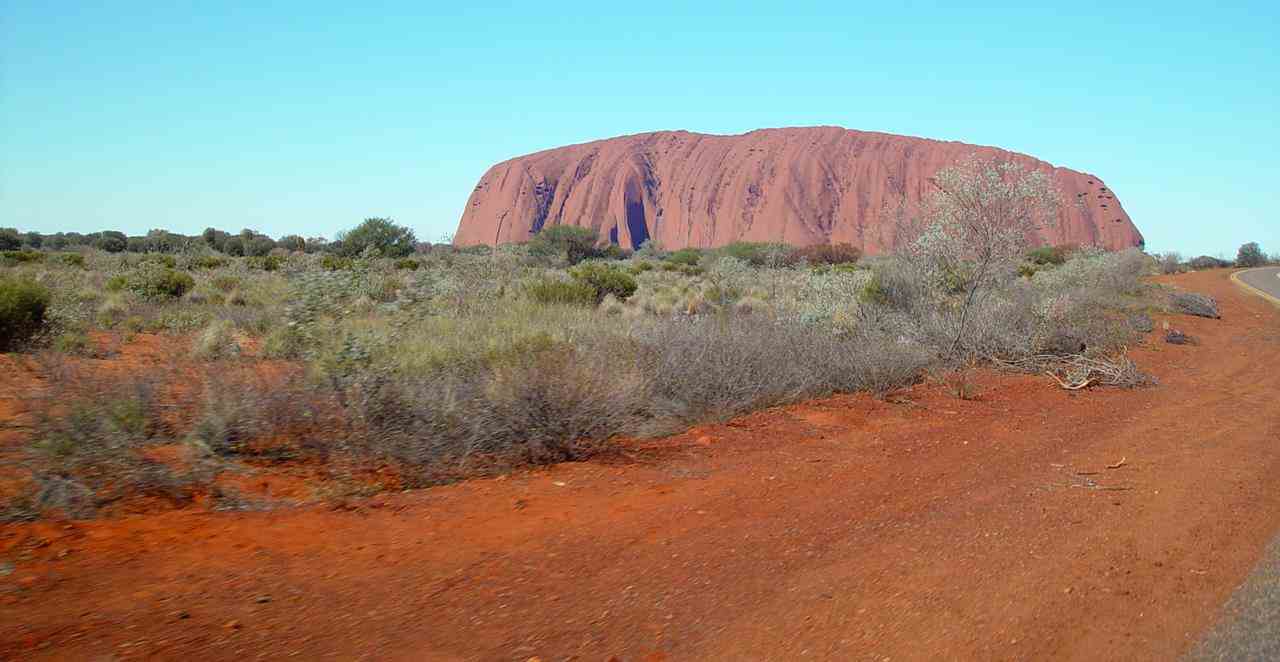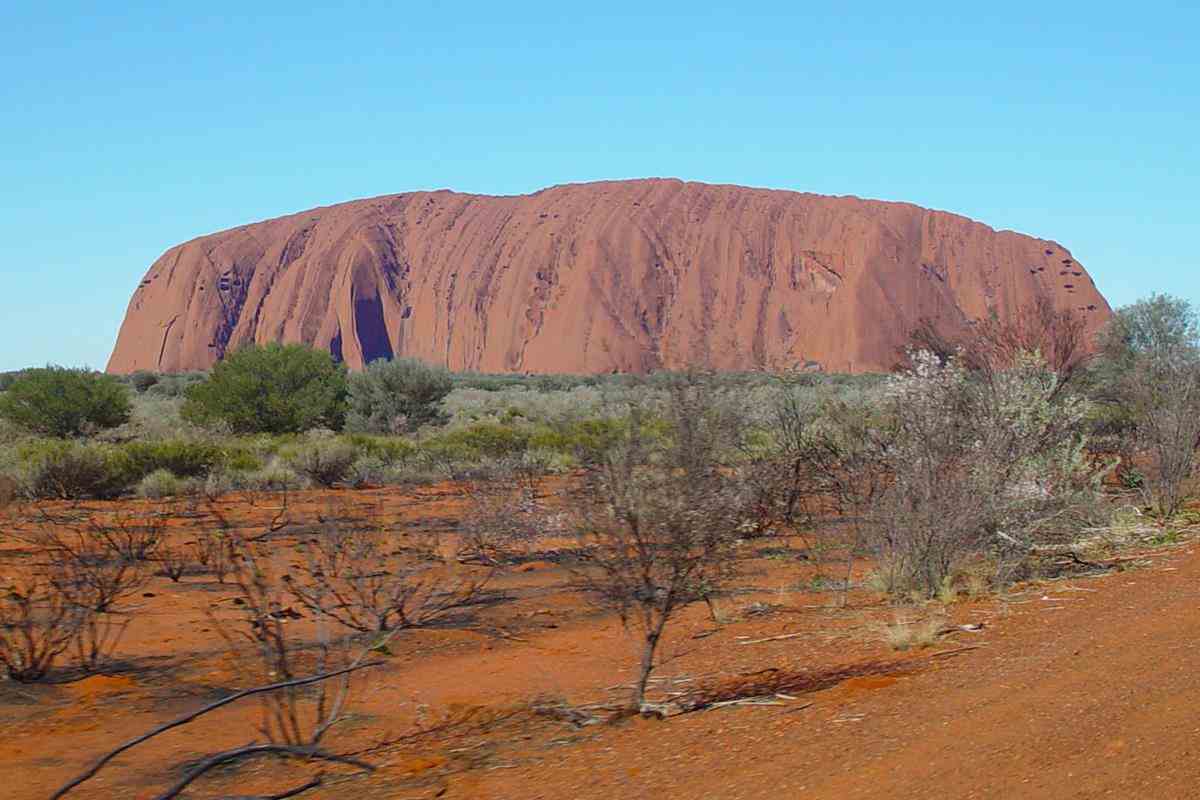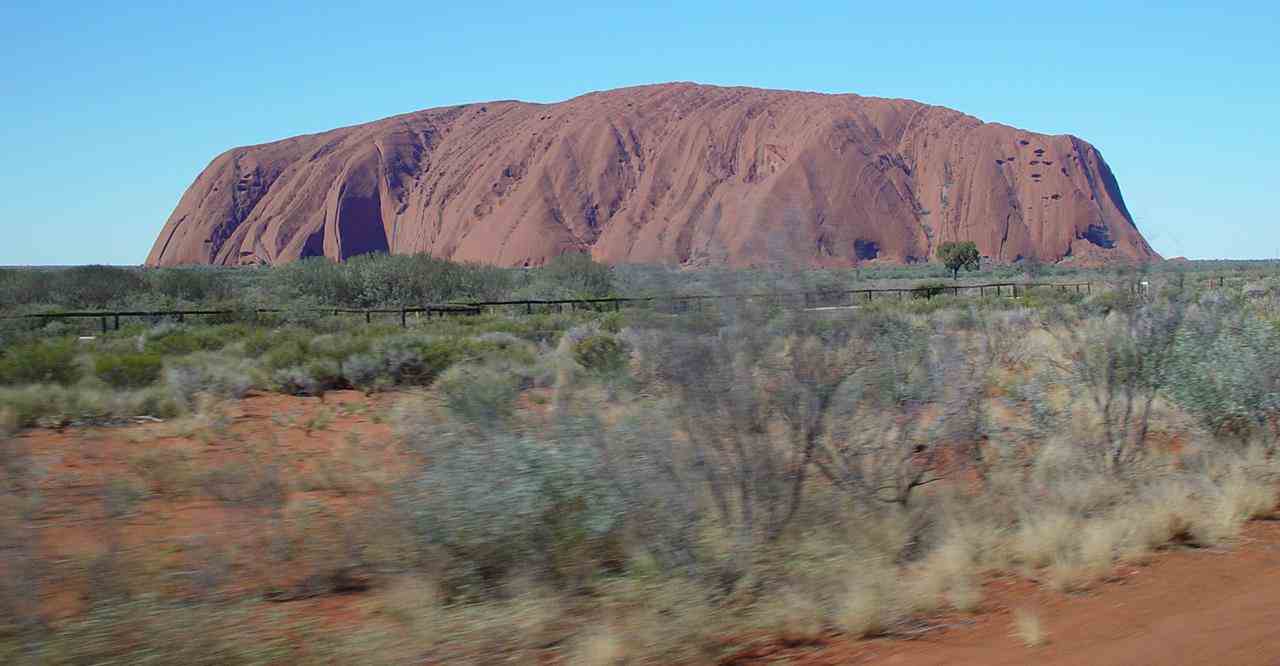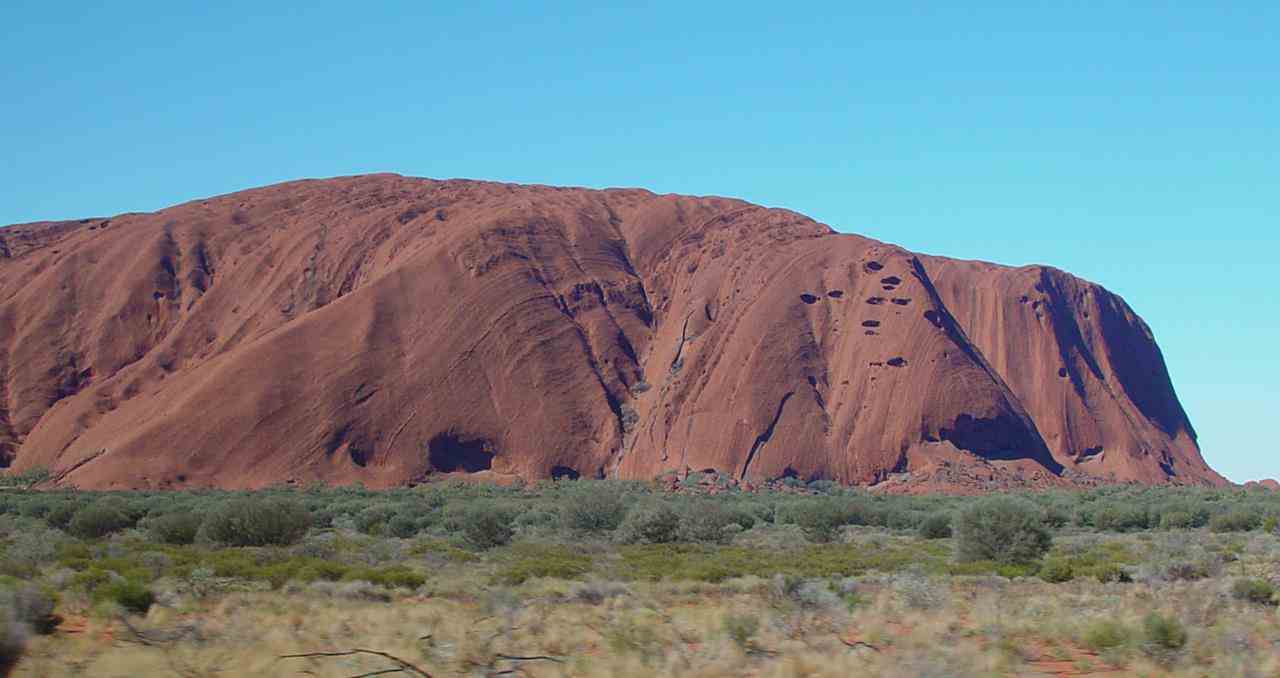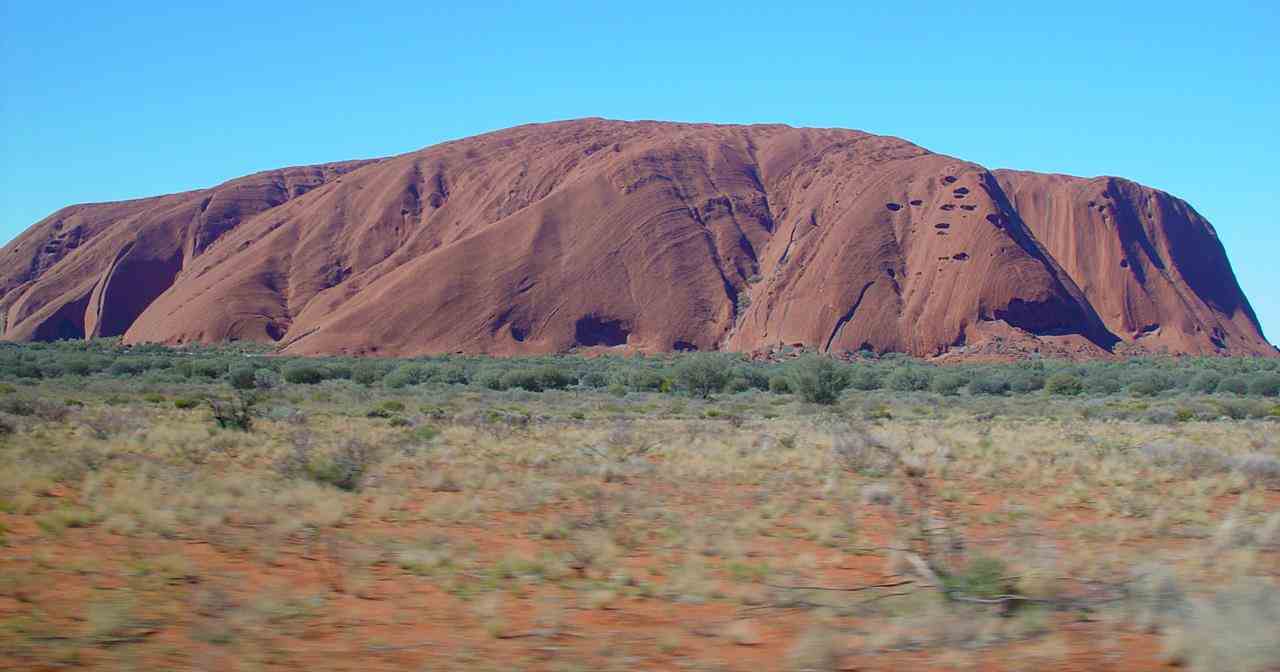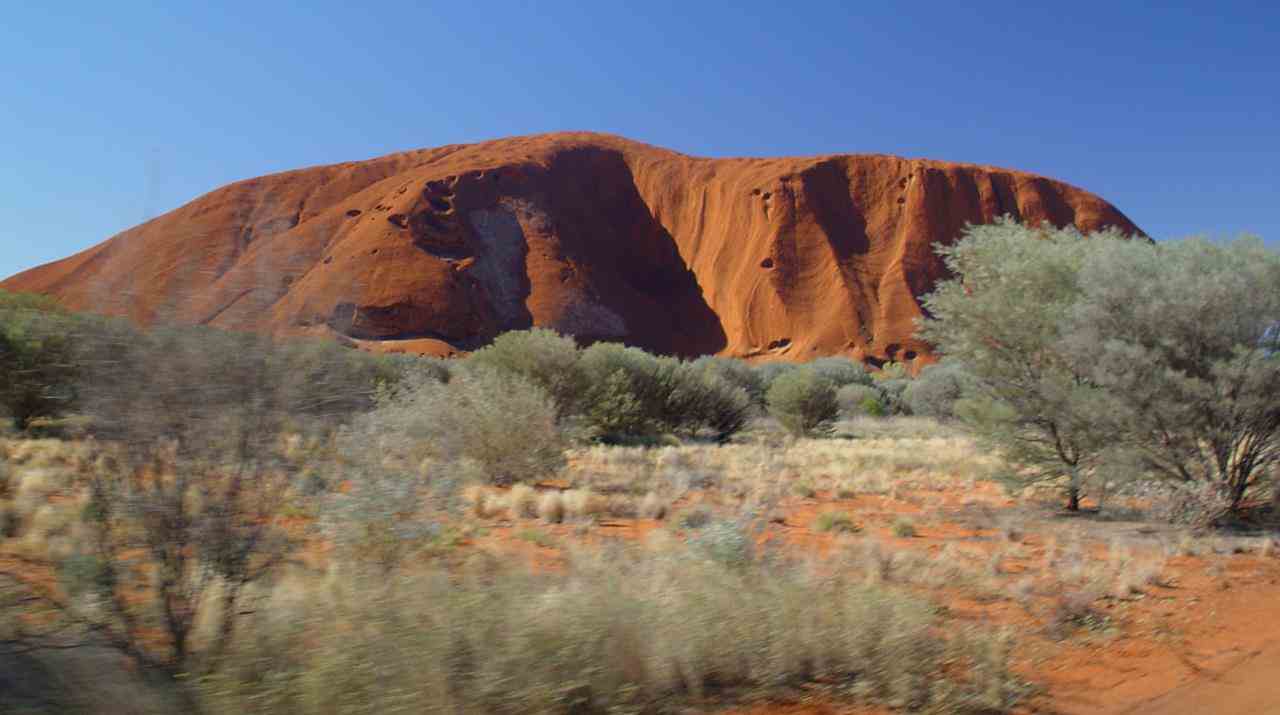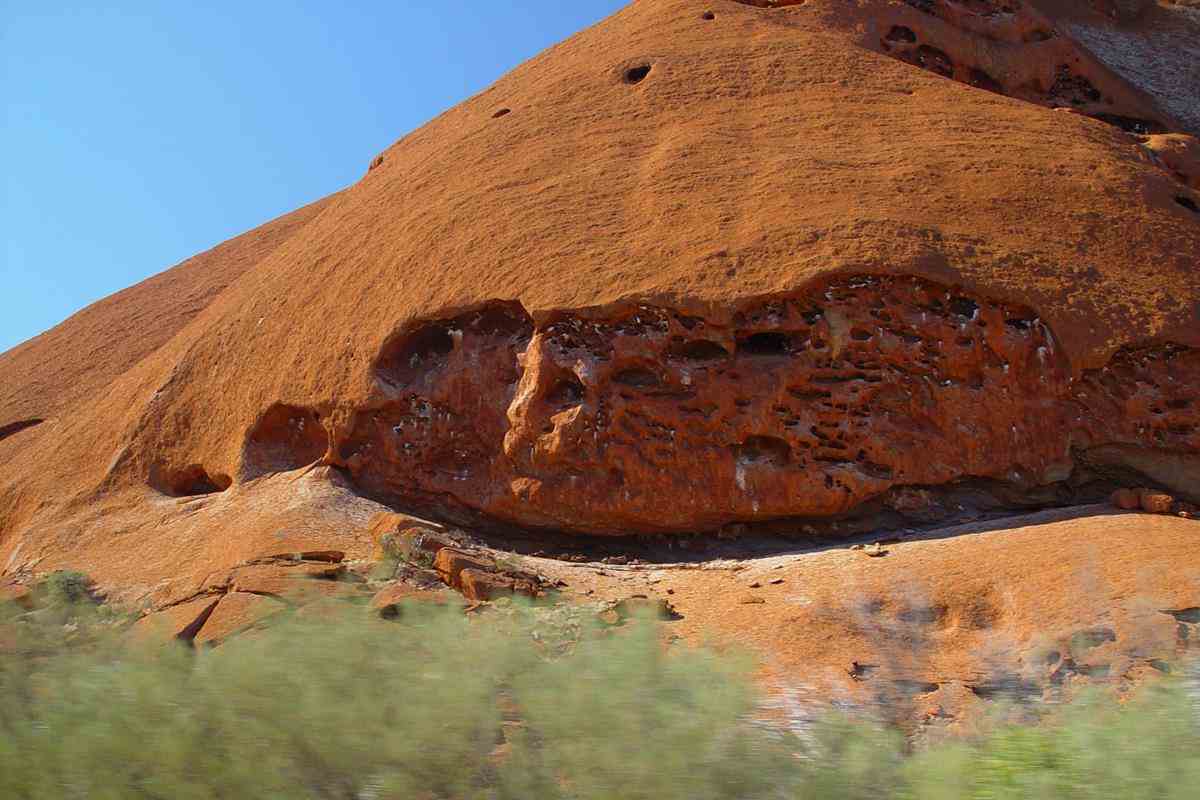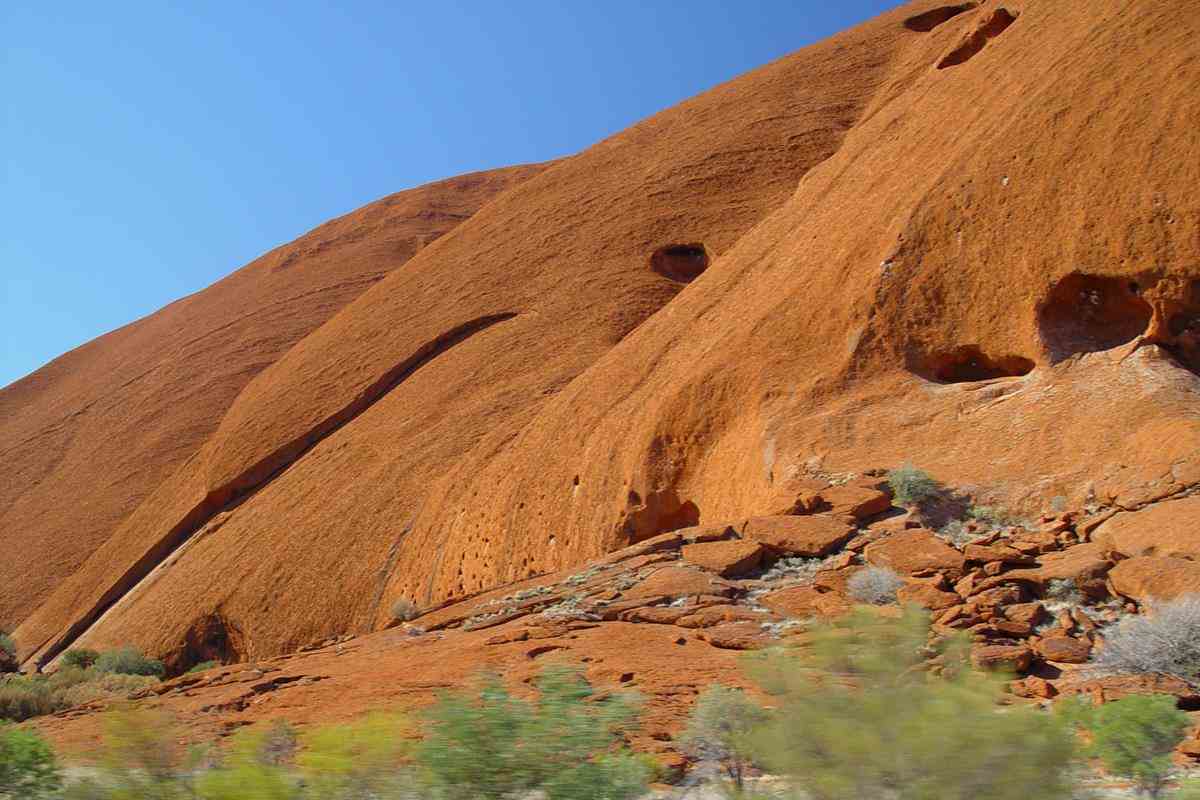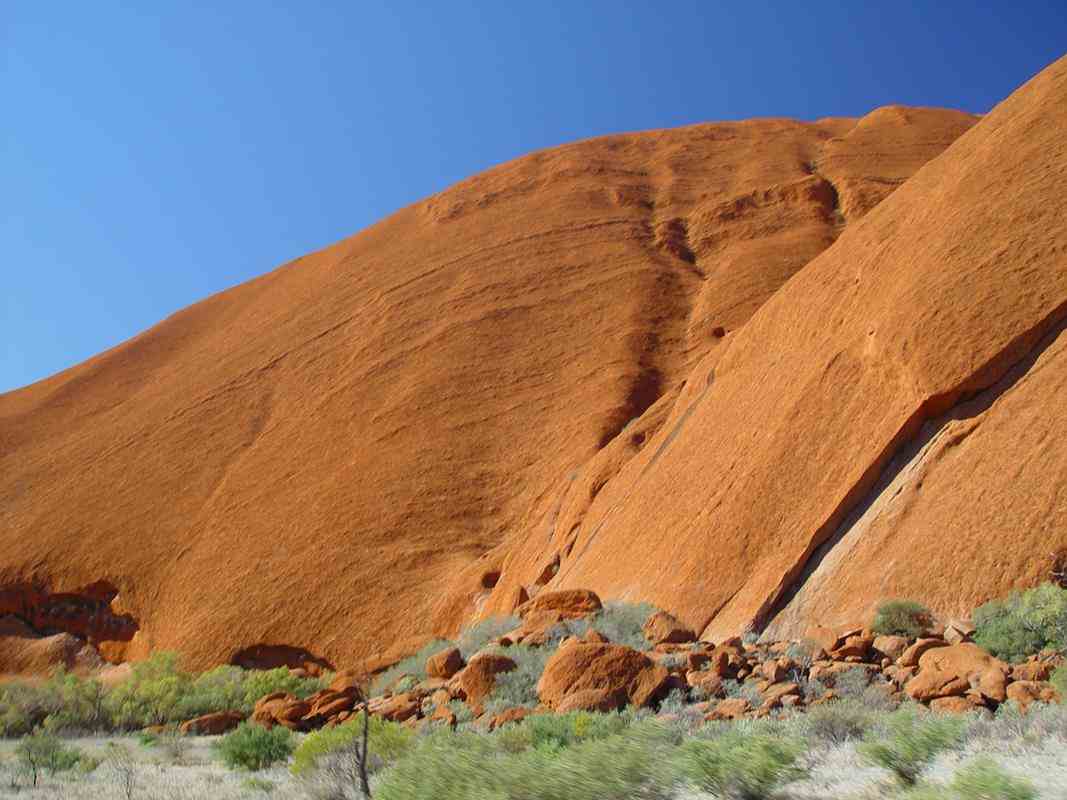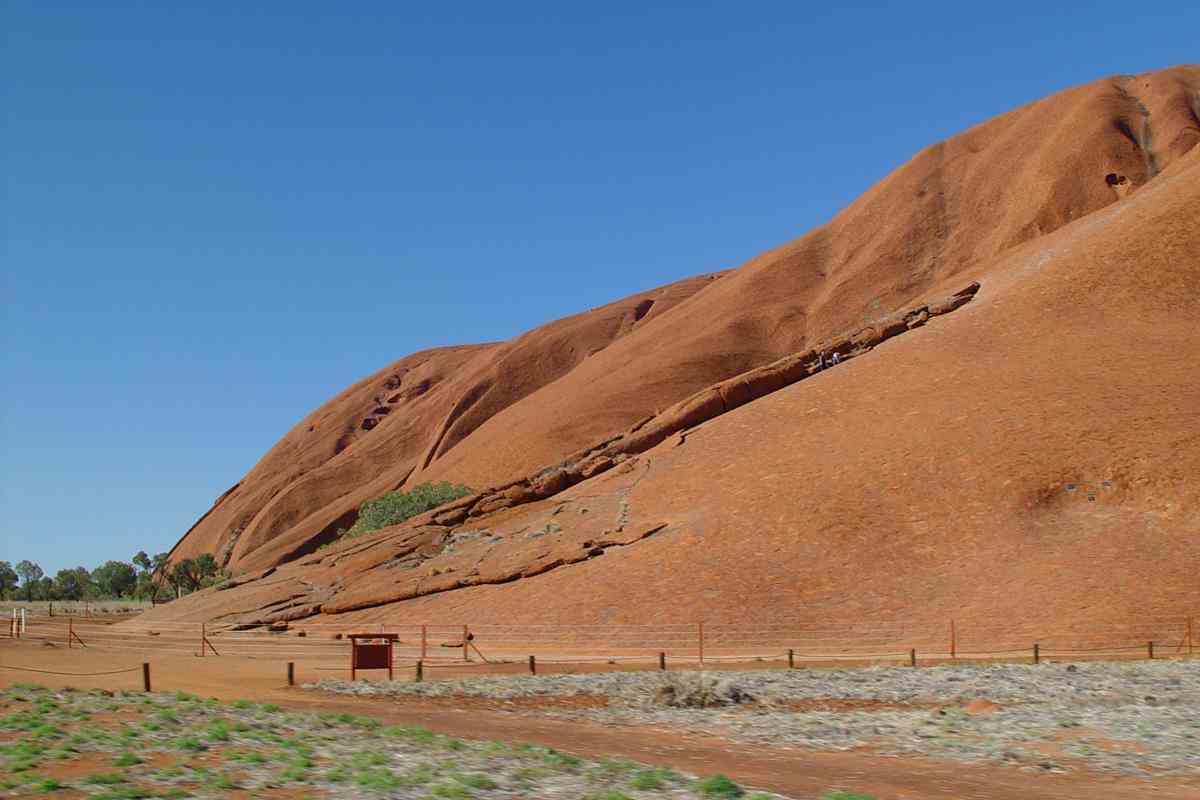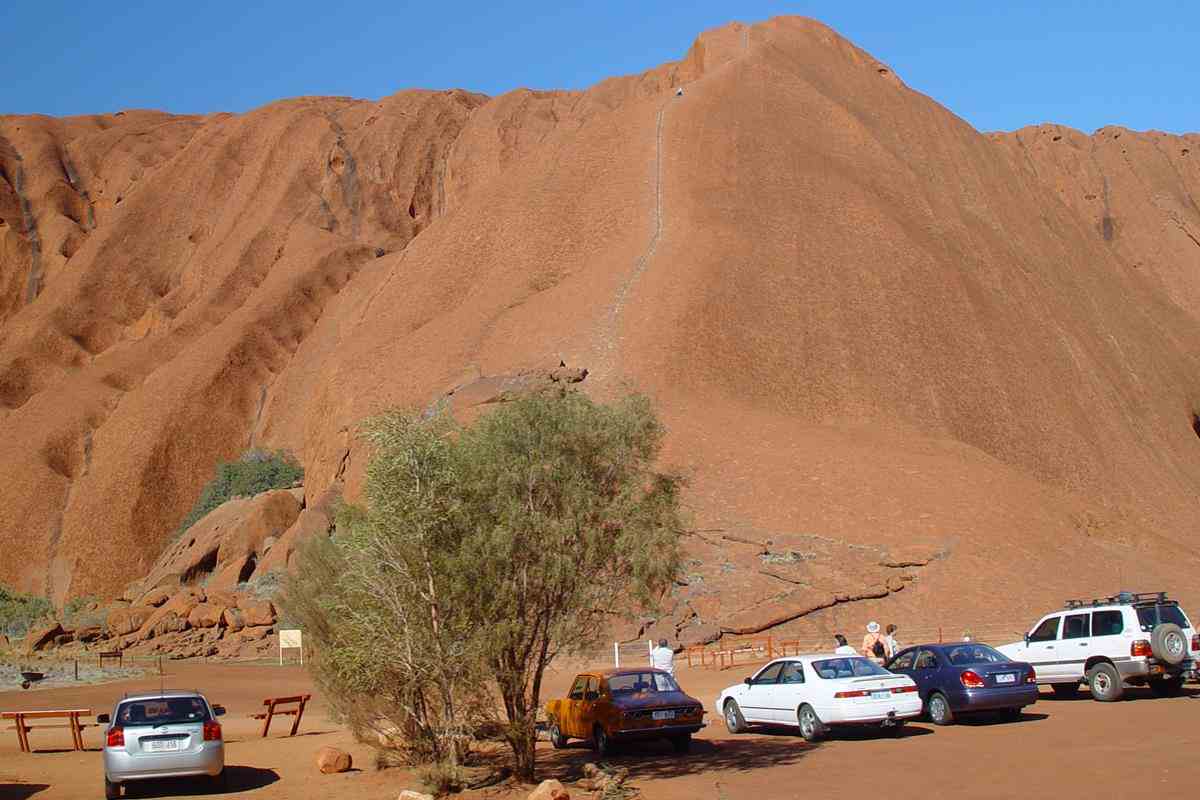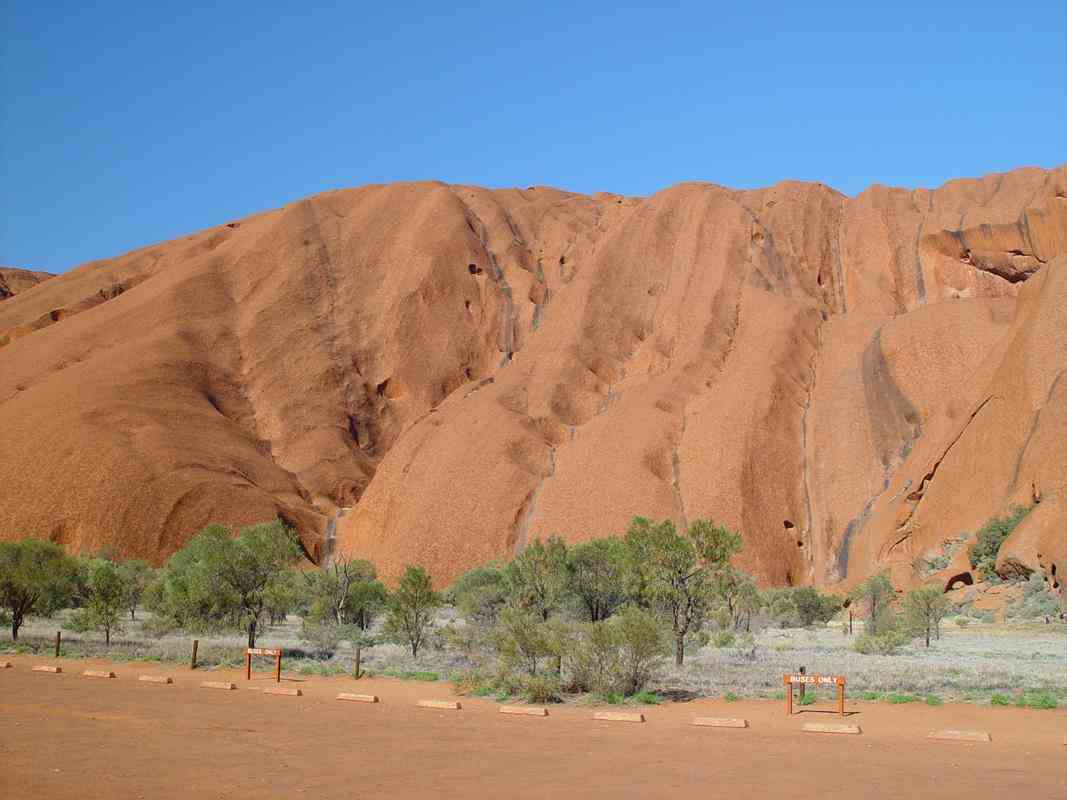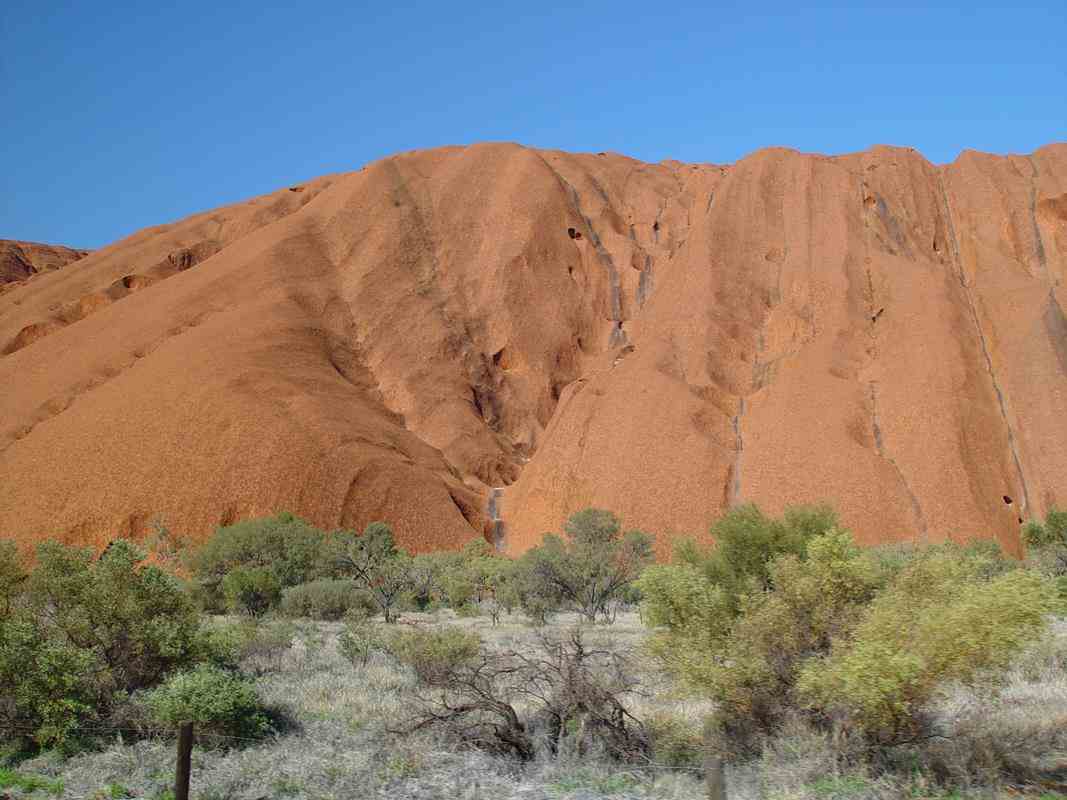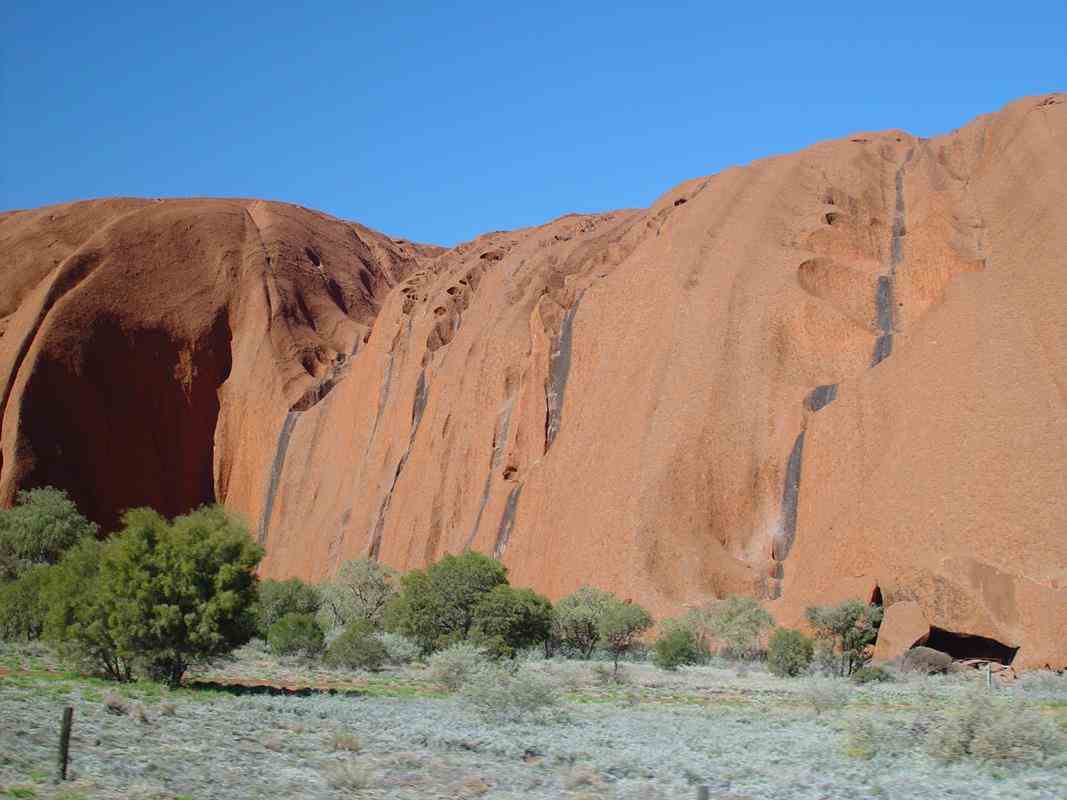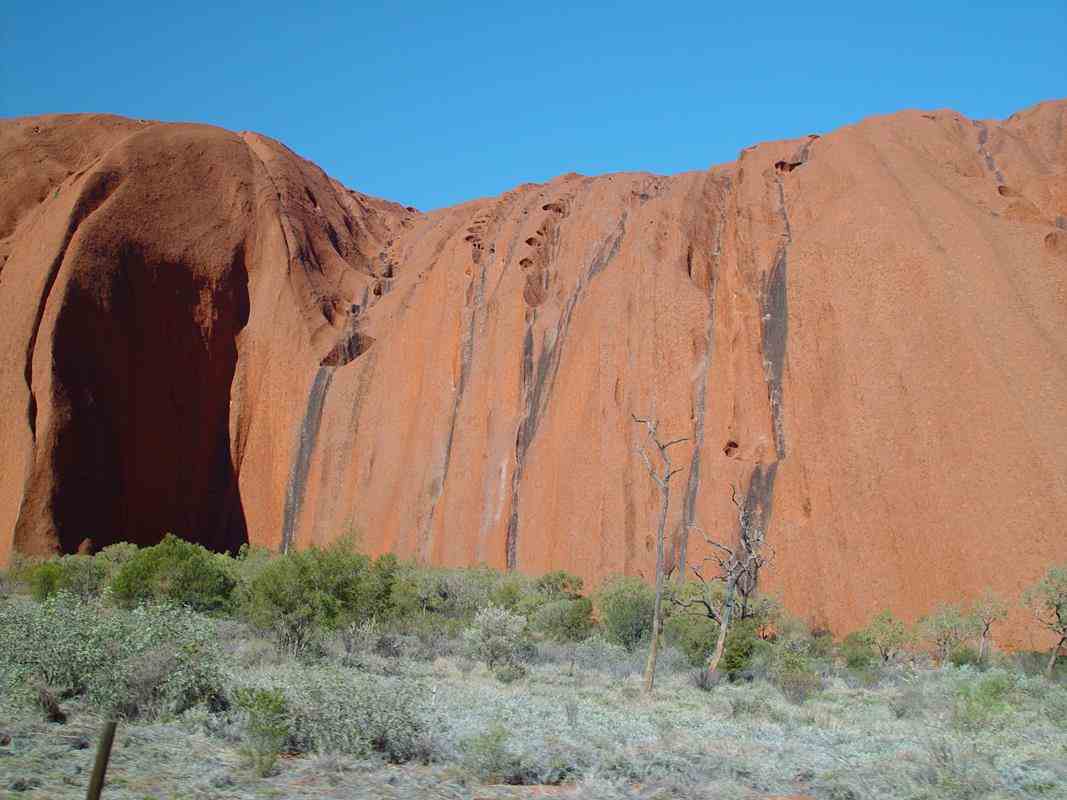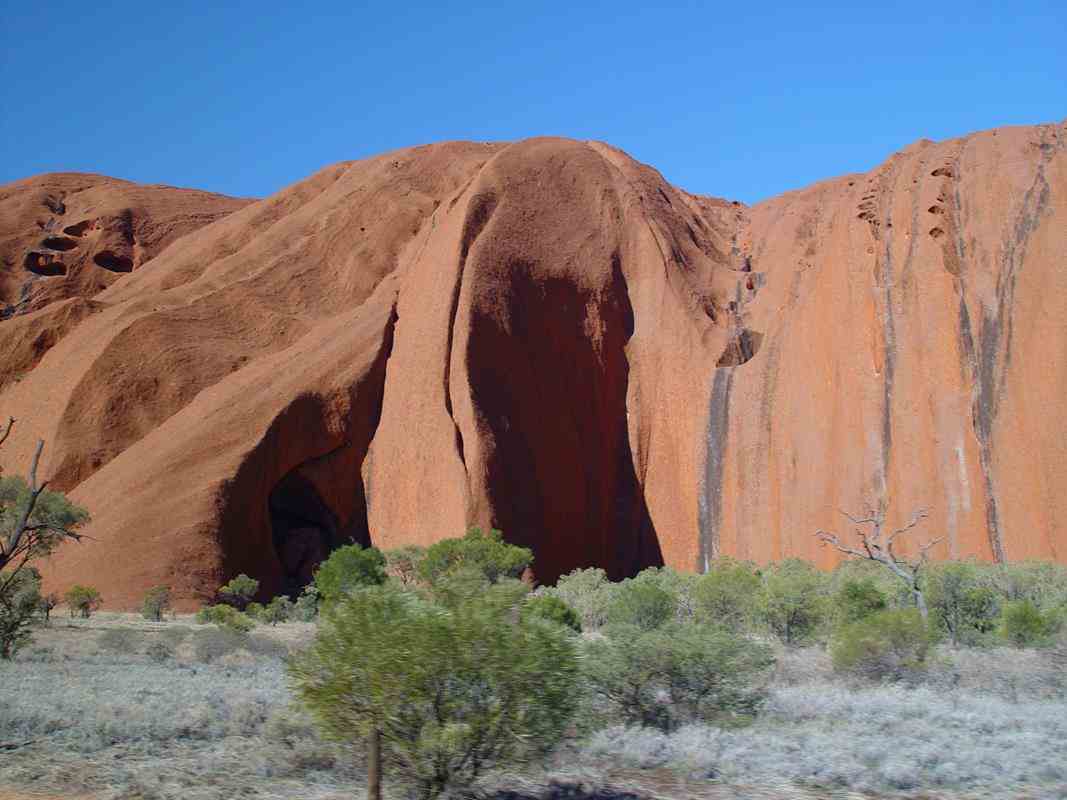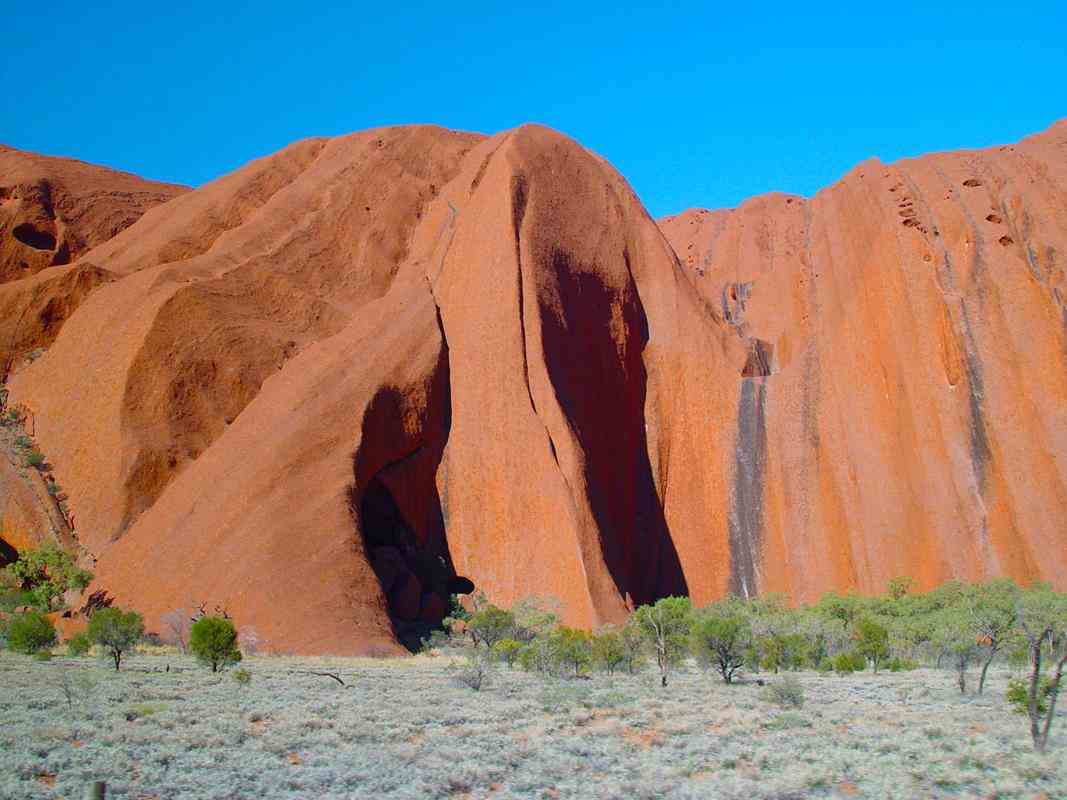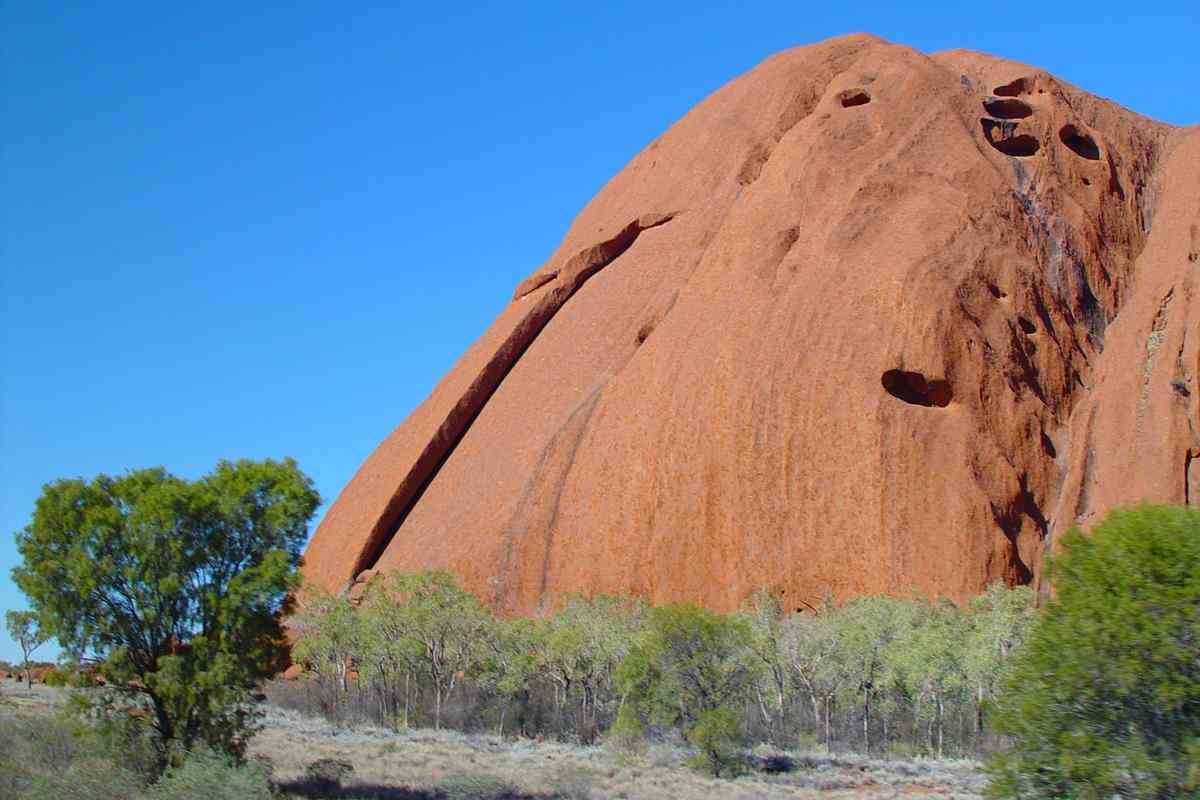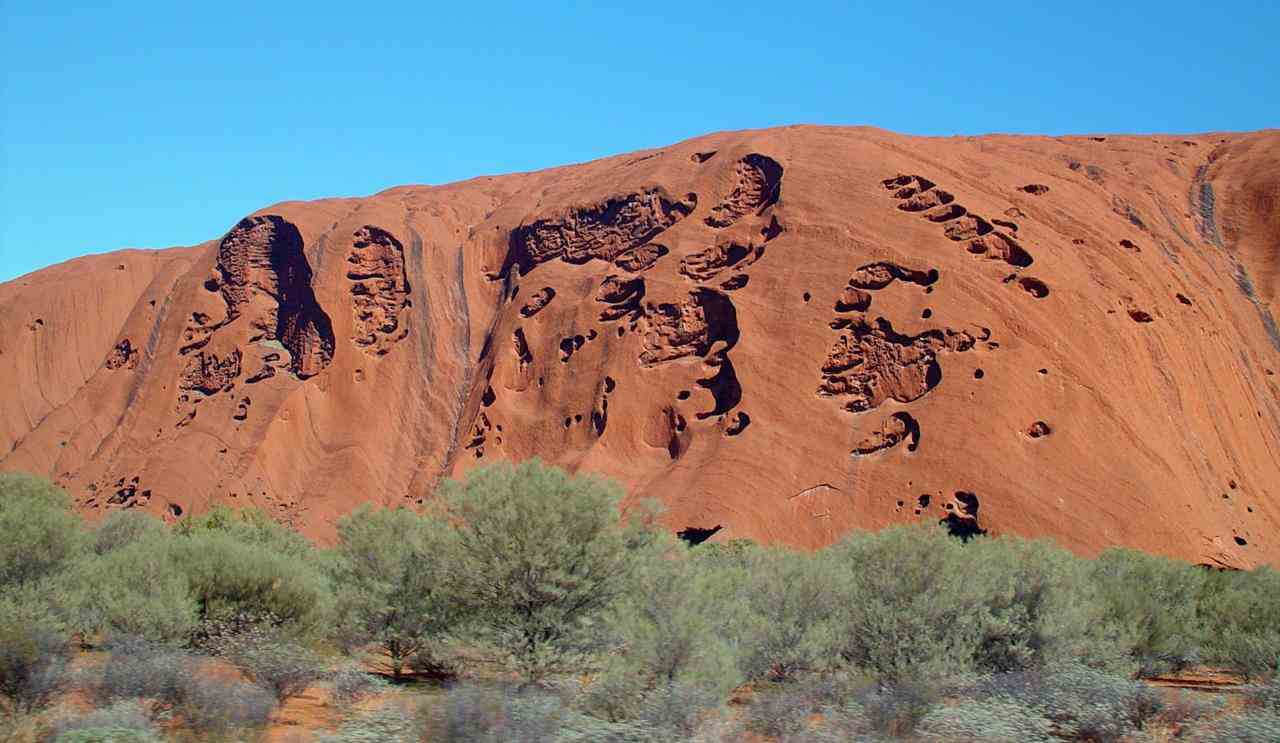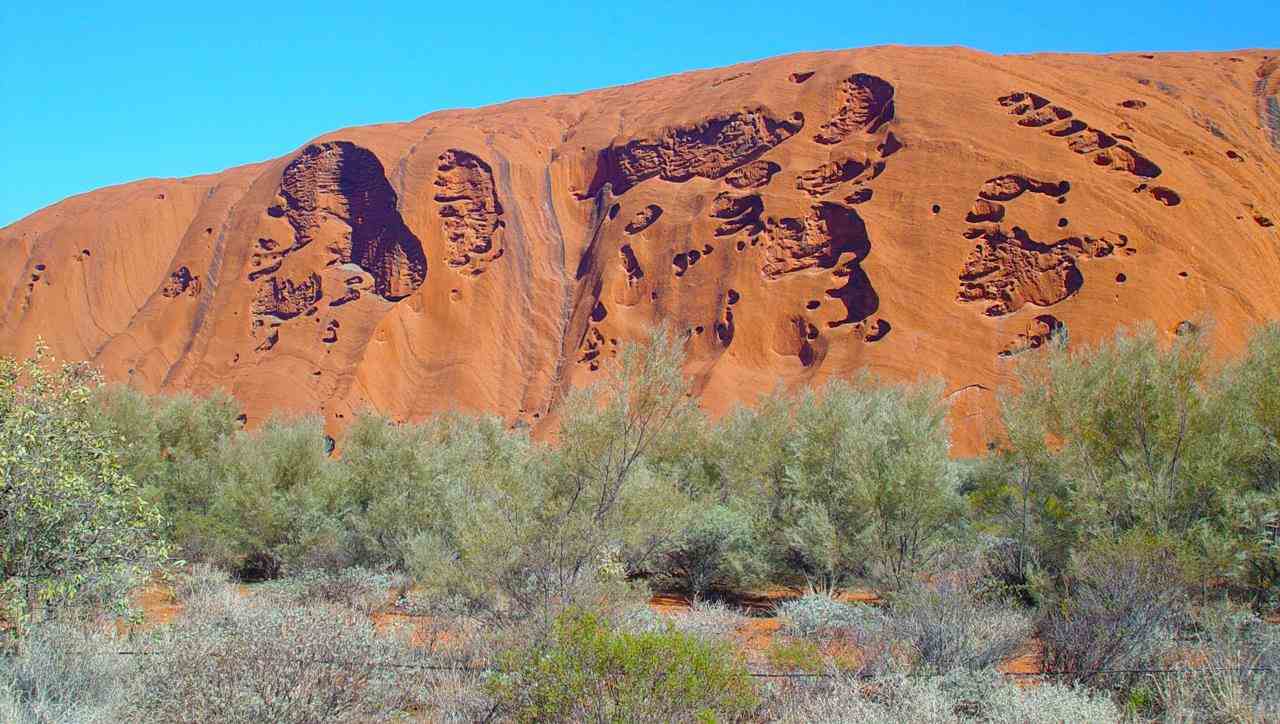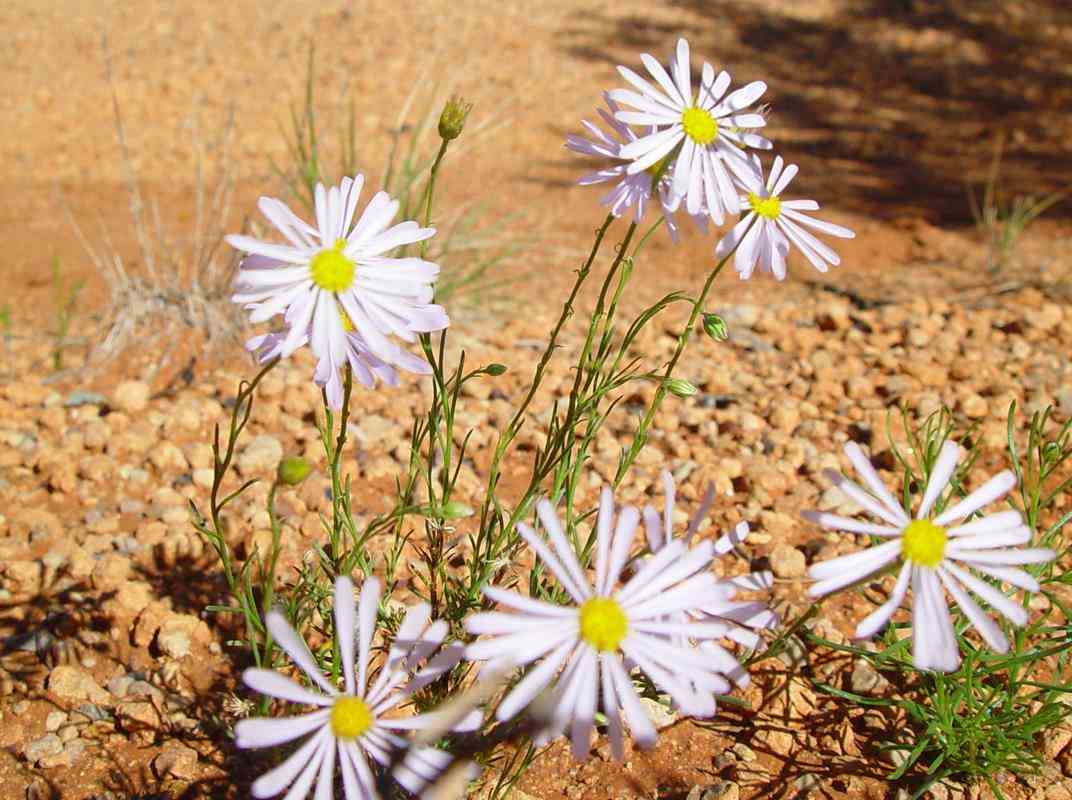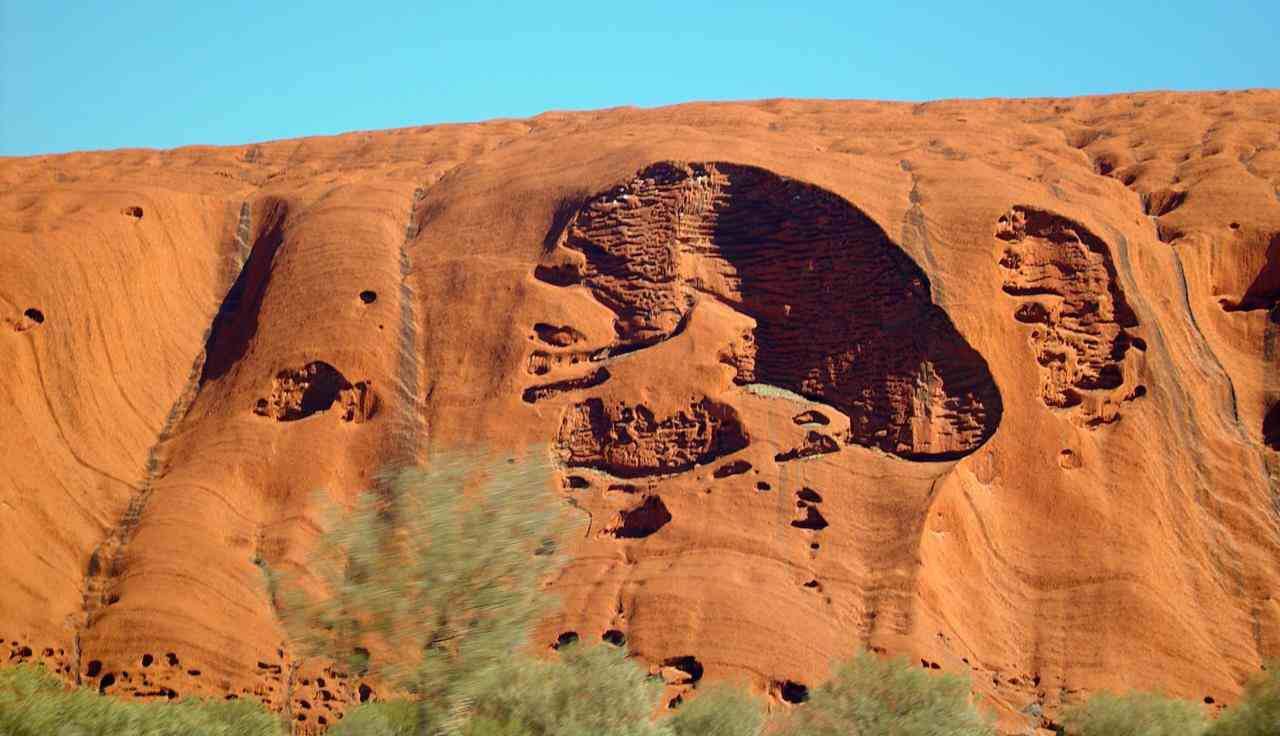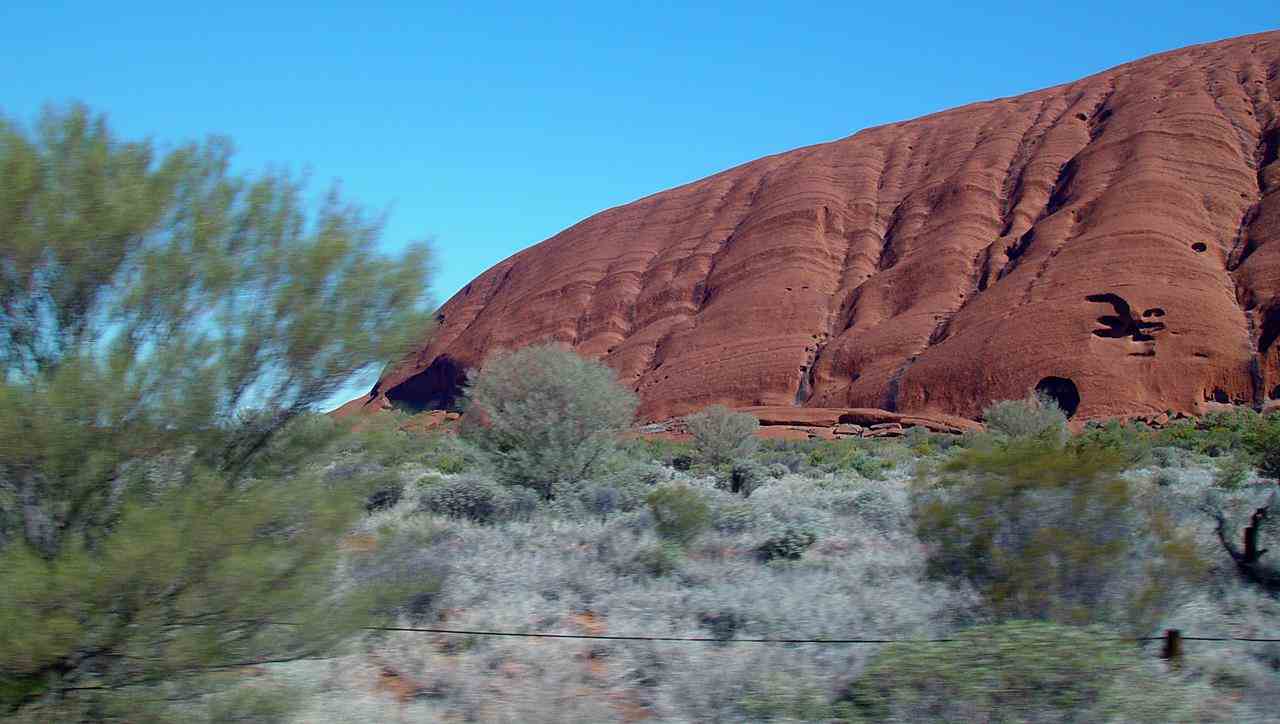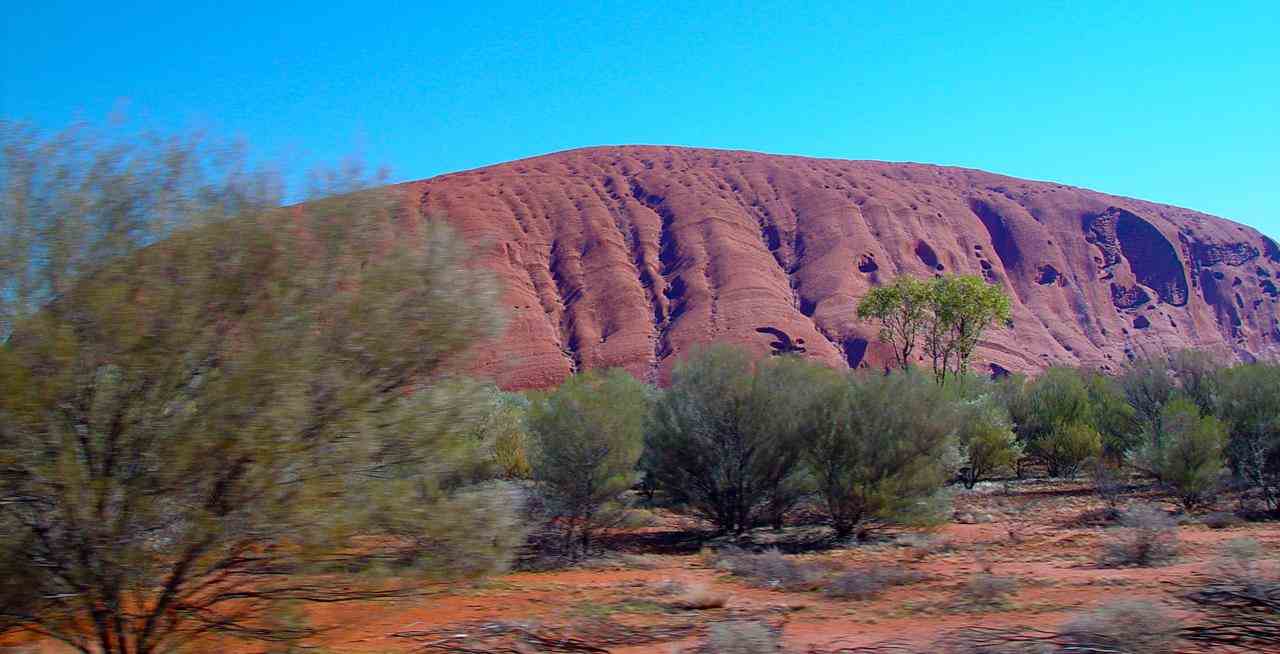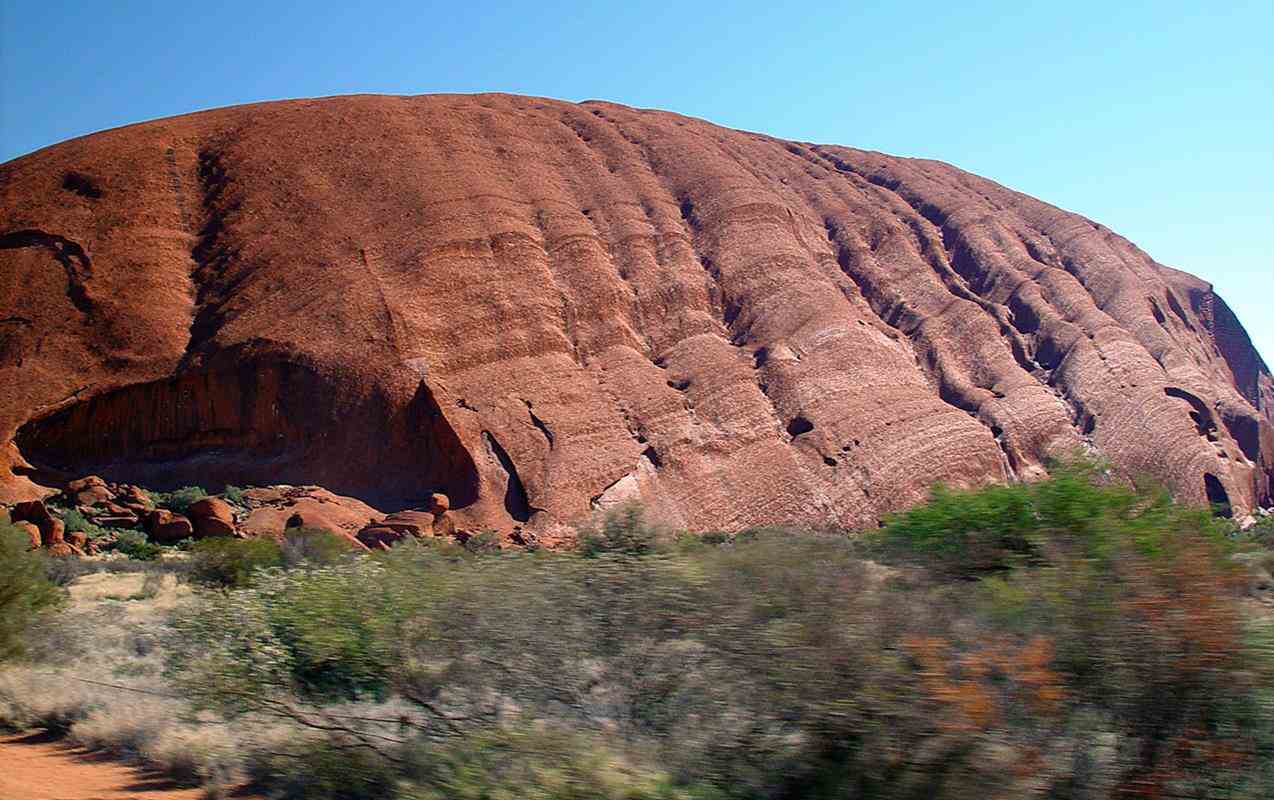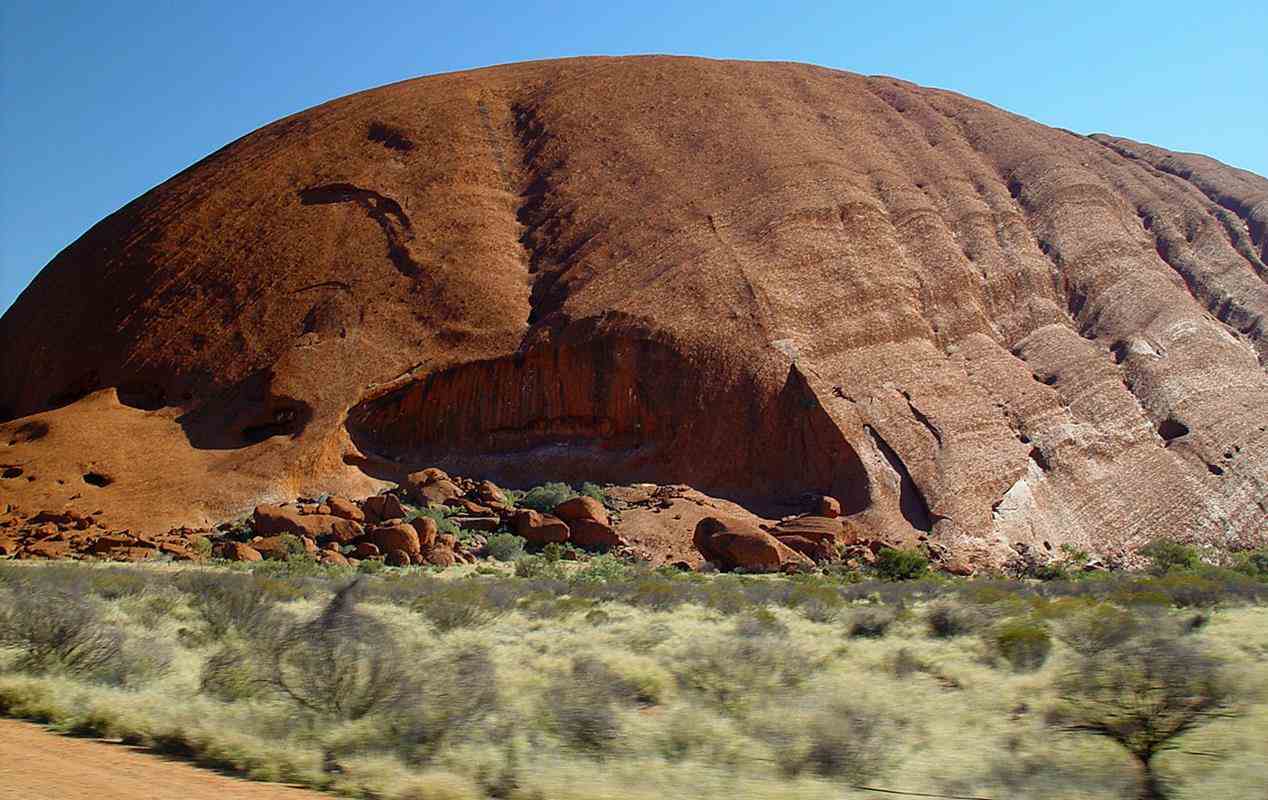 Mount Connor
Mount Connor which rises about 300 metres above ground level is also known as Attila.
It is often confused with Uluru, since it can be seen from the road to Uluru and Kata Tjuta, when approaching from Alice Springs.
>