Chobe National Park


(Botswana)

I have visited Chobe twice.
The first time I visited this game reserve was in 2008 as part of my 52-day, 7-country IntrepidTravel camping-truck trip from Nairobi to Johannesburg.

Chobe is in northern Botswana near the point where Namibia, Botswana, Zambia and Zimbabwe all meet
(where the Chobe River flows into the Zambesi River).

Our campsite was in the grounds of the Chobe Safari Lodge on the banks of the Chobe River in Kabale.
It was a lovely spot.
Elizabeth Taylor and Richard Burton liked this resort so much that they decided to get re-married here.

We went on a late afternoon safari cruise on the Chobe River.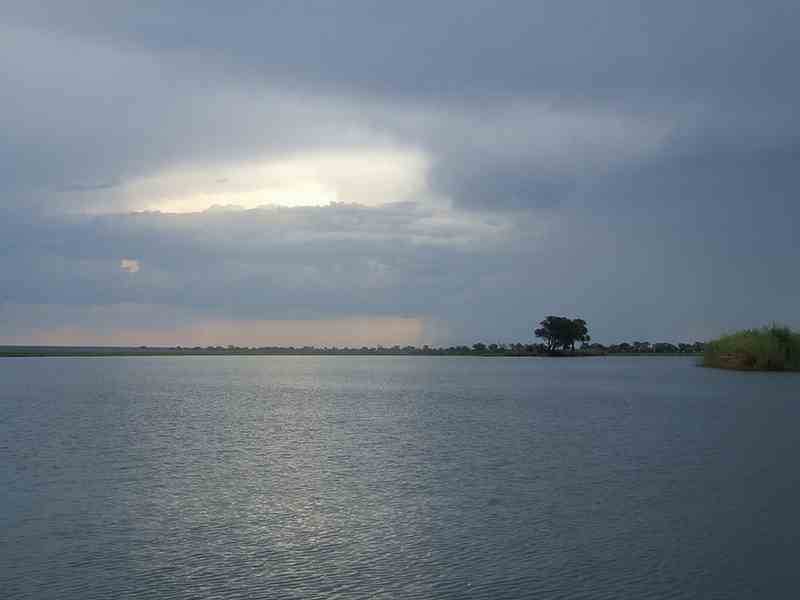 You can see why they call them river-horses.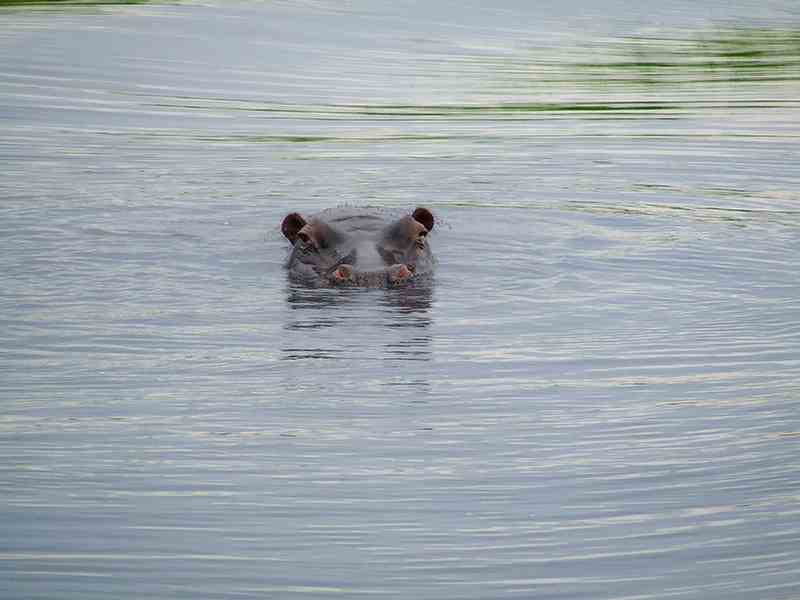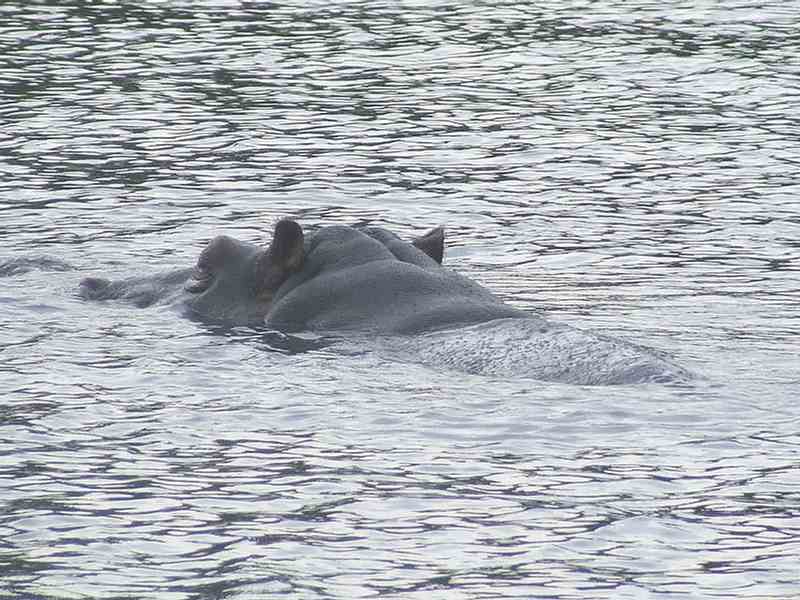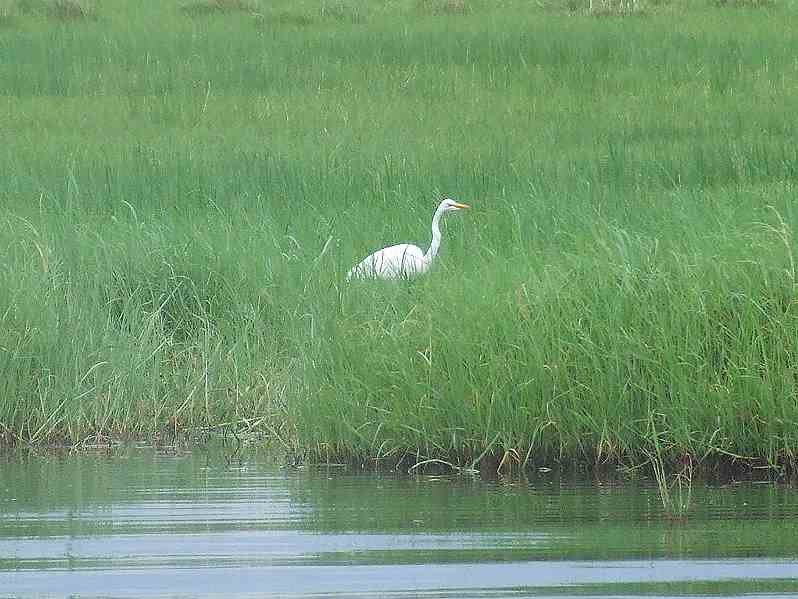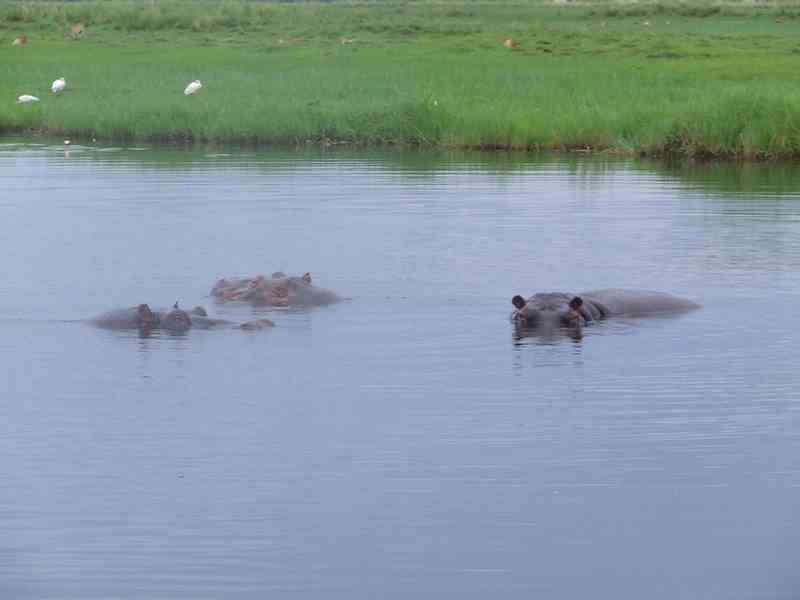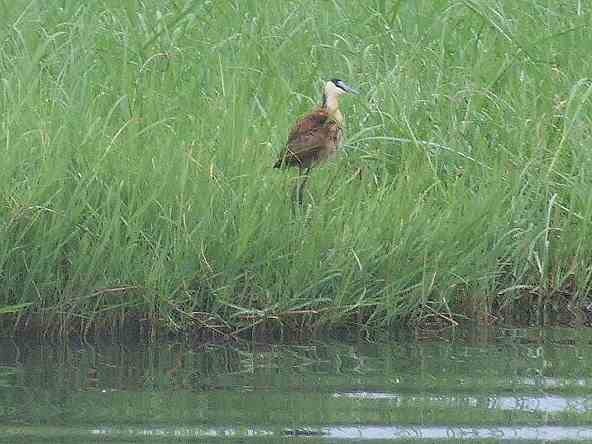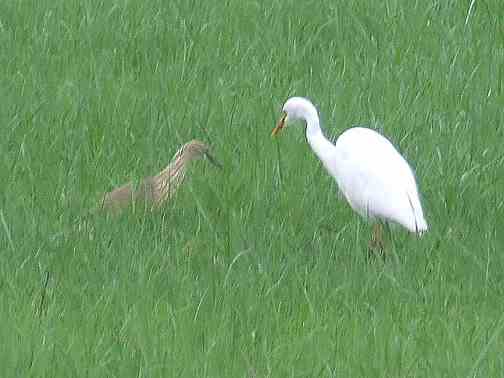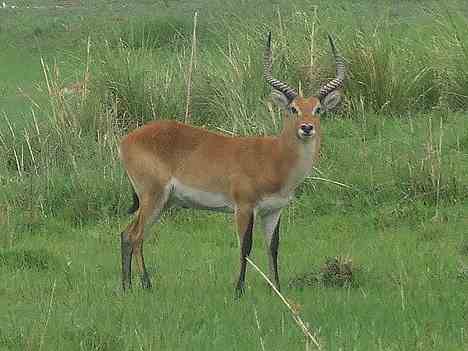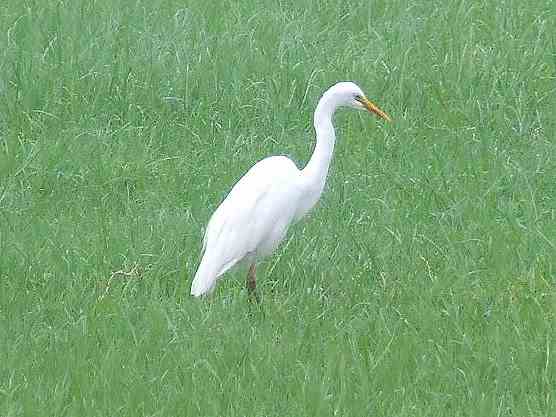 An African Fish Eagle.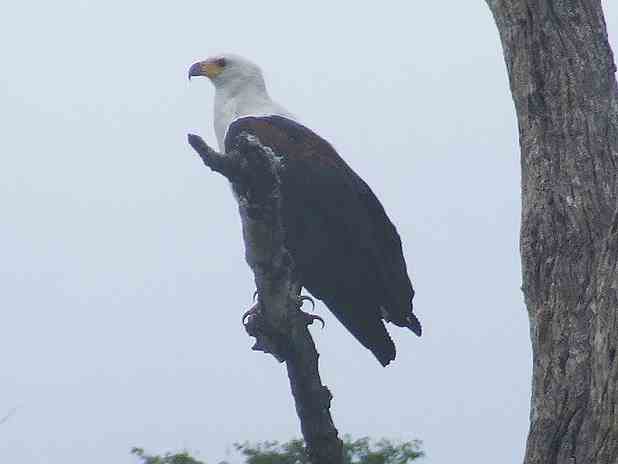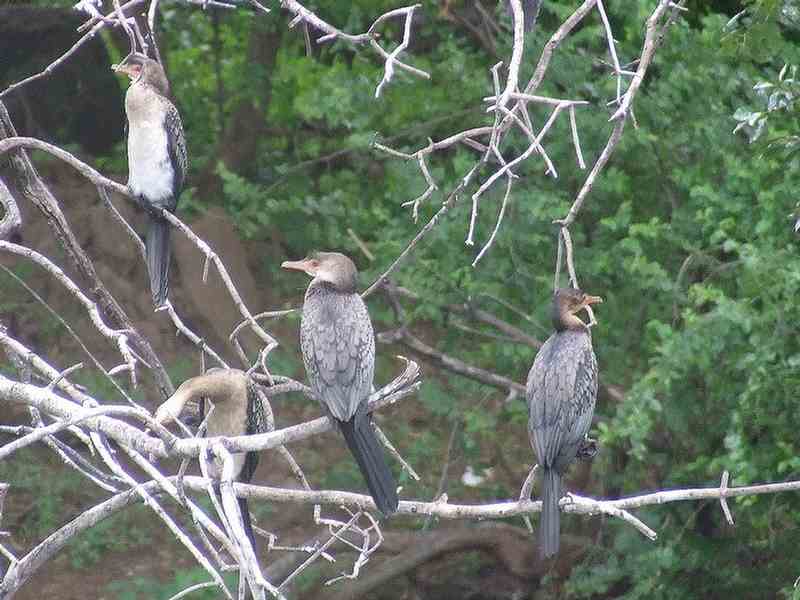 Hippos are grazers. They spend a lot of time in water as their skin is very sensitive to the sun.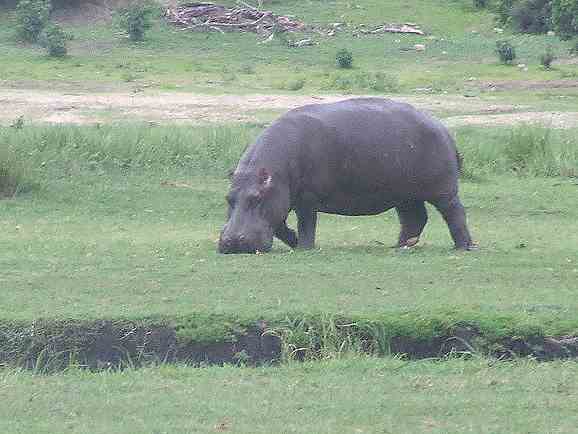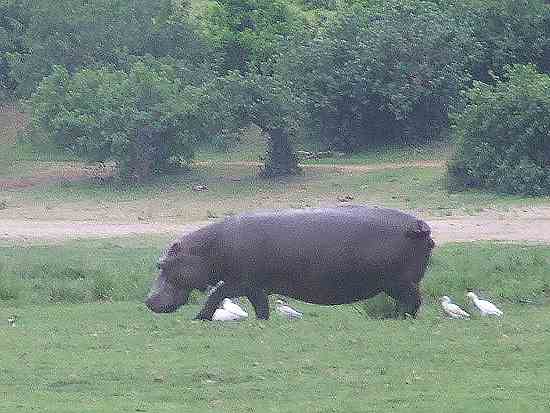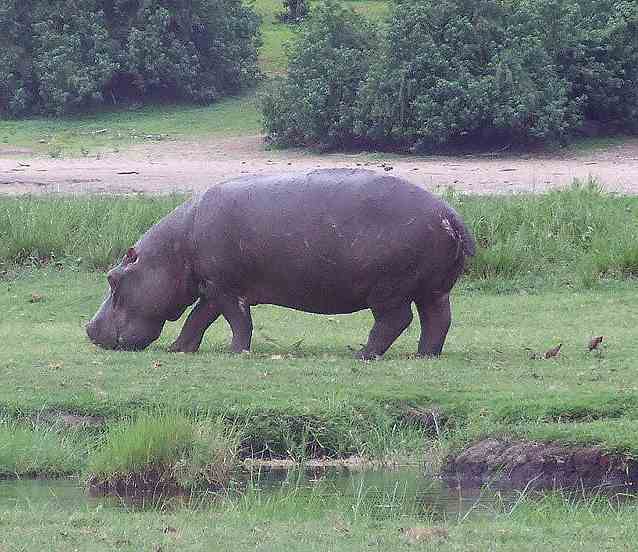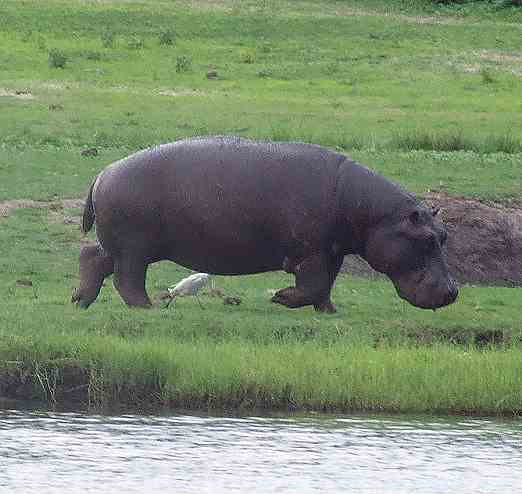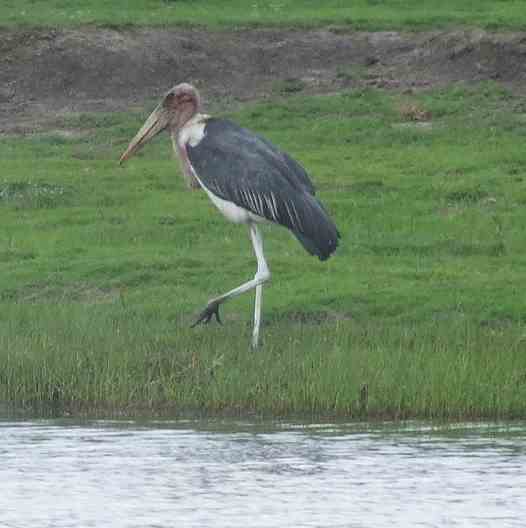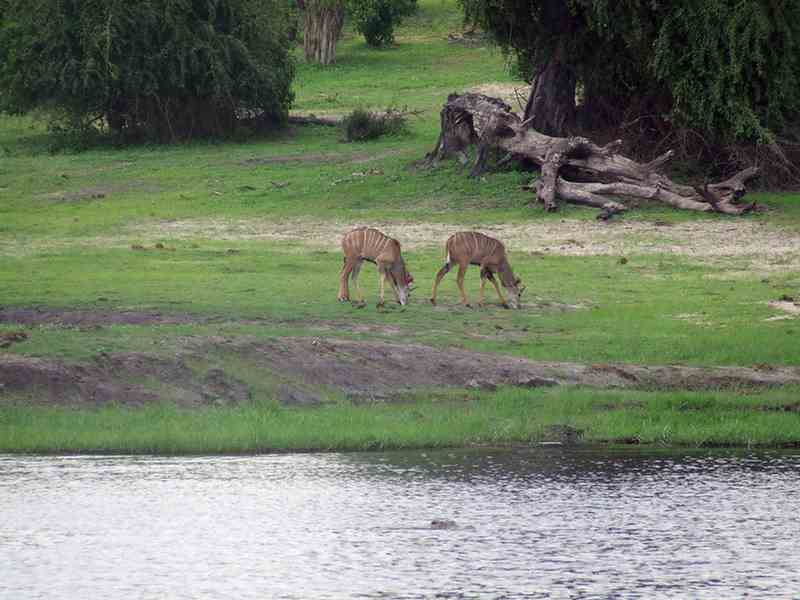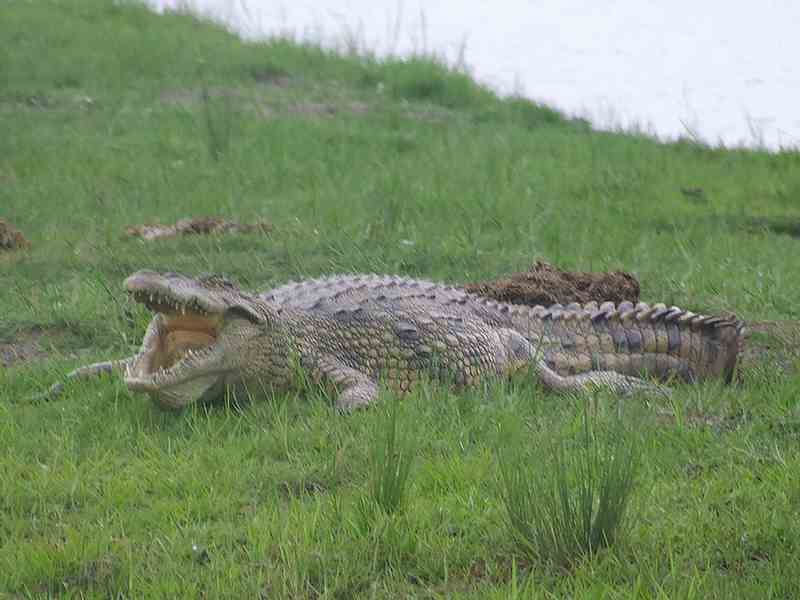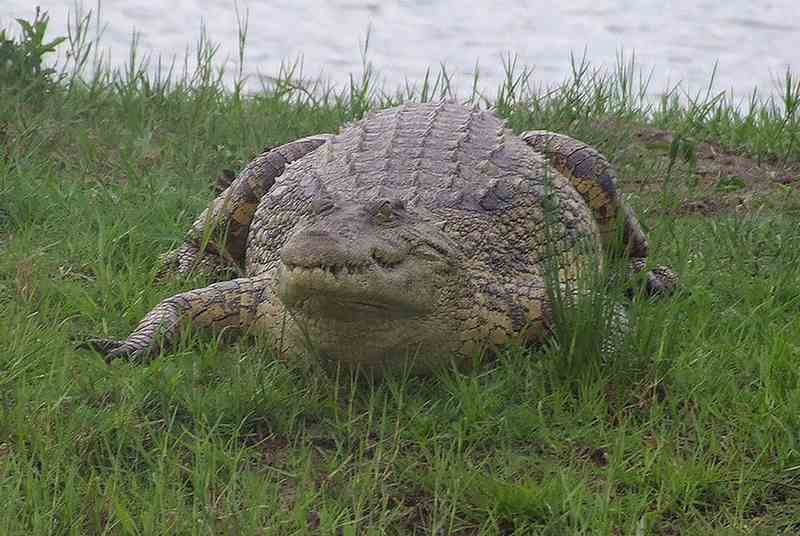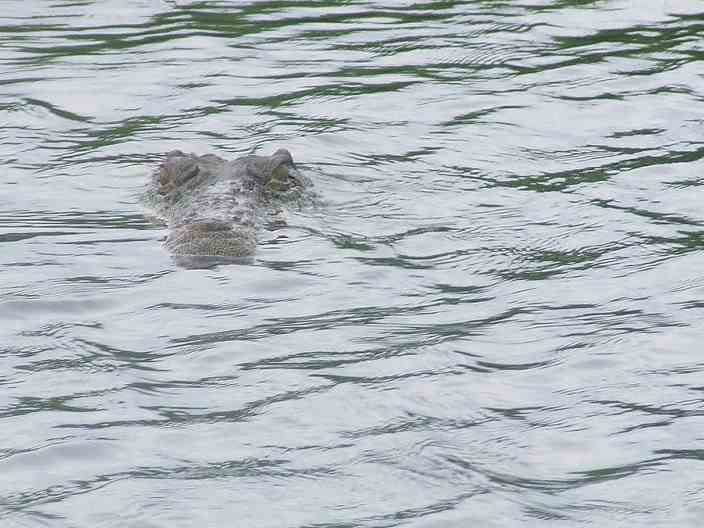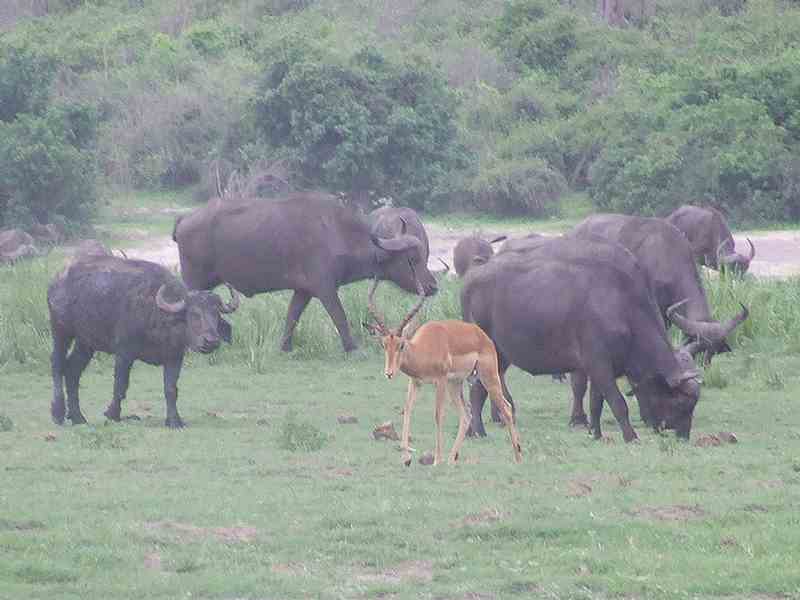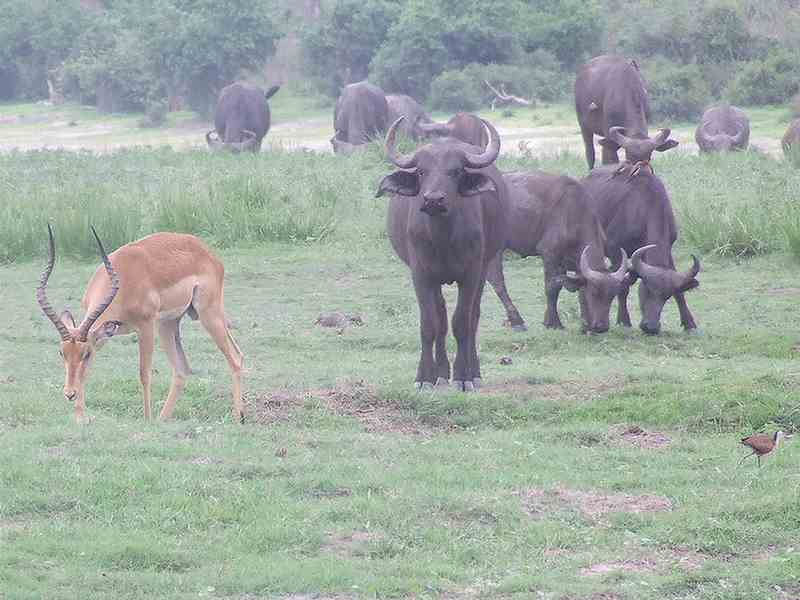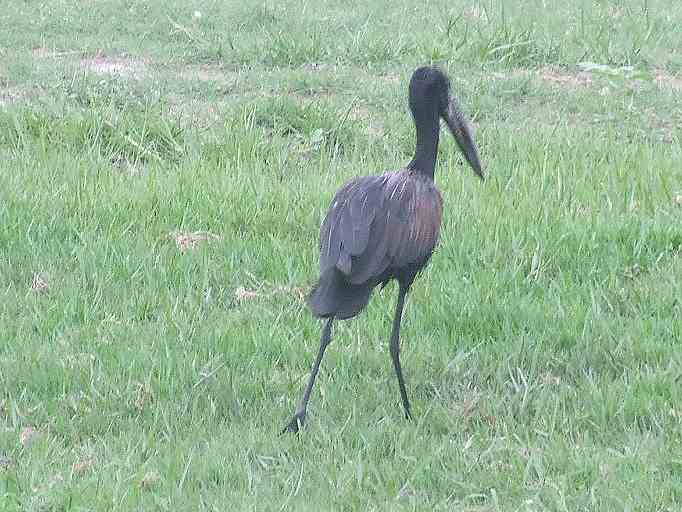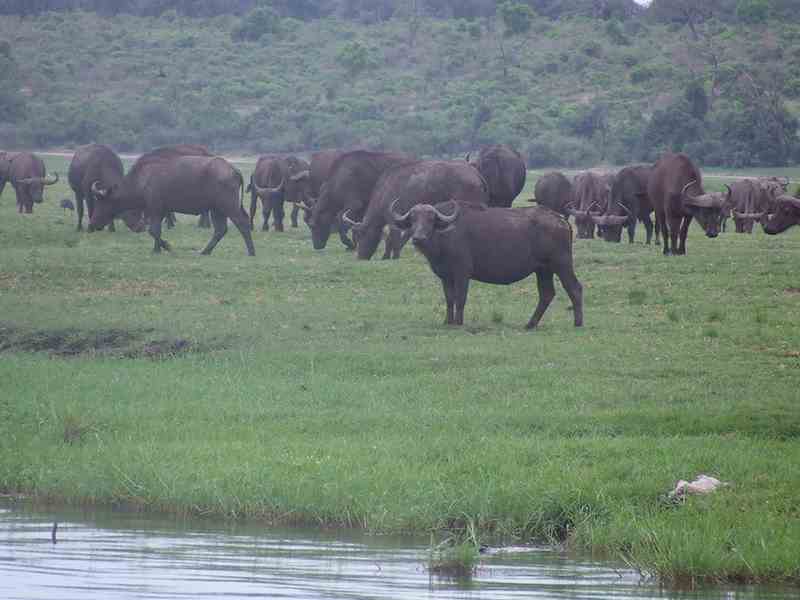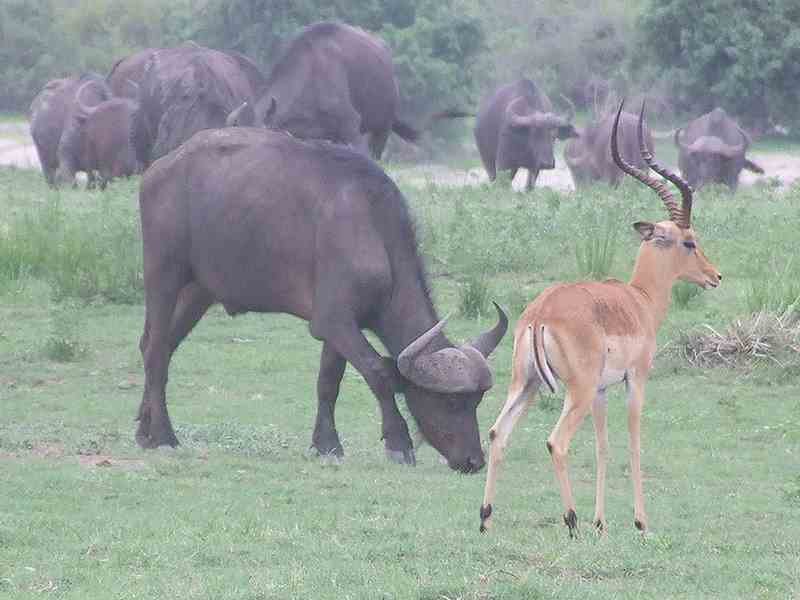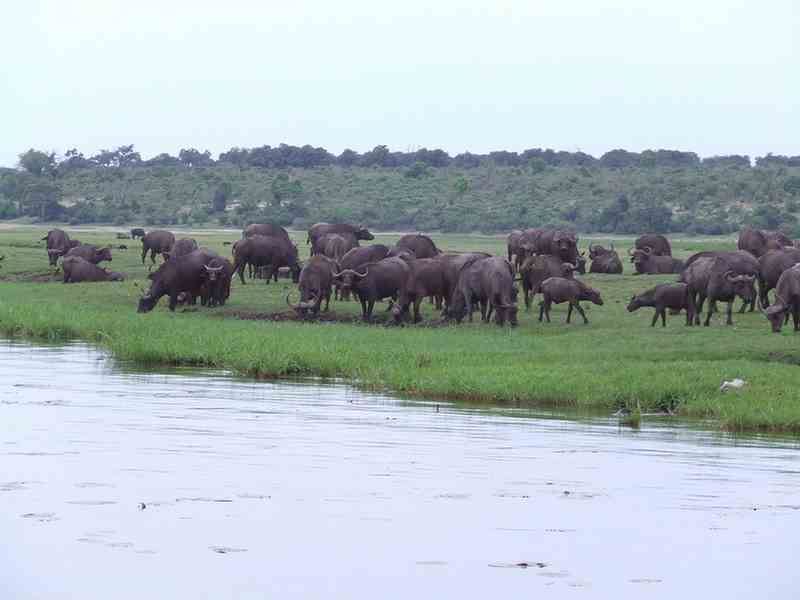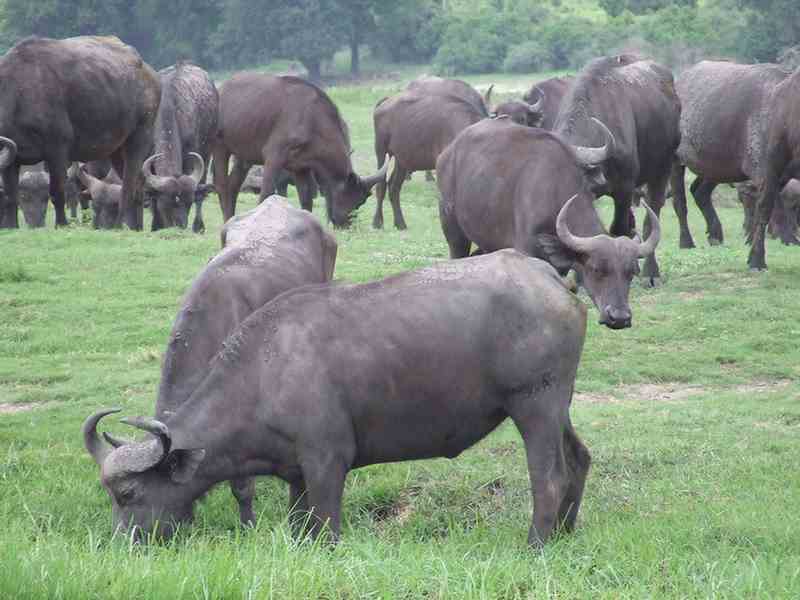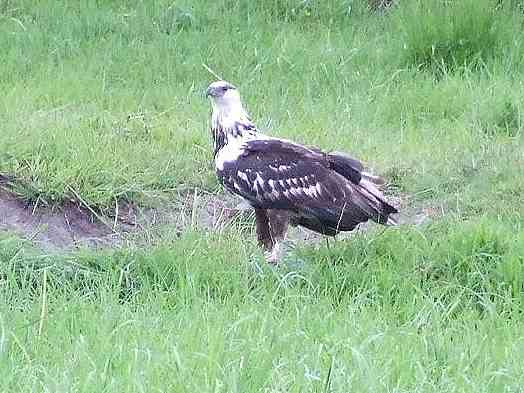 Jacanas are also known as "Jesus Birds", as they appear to walk on water.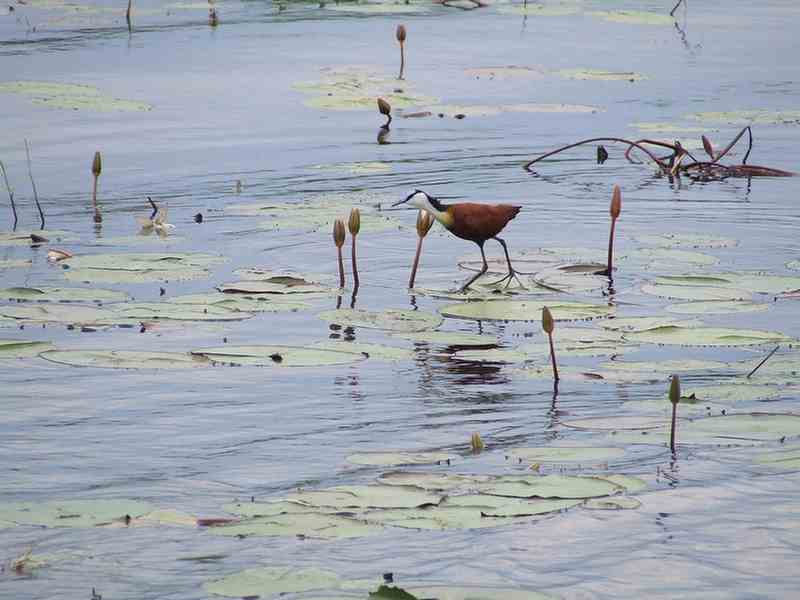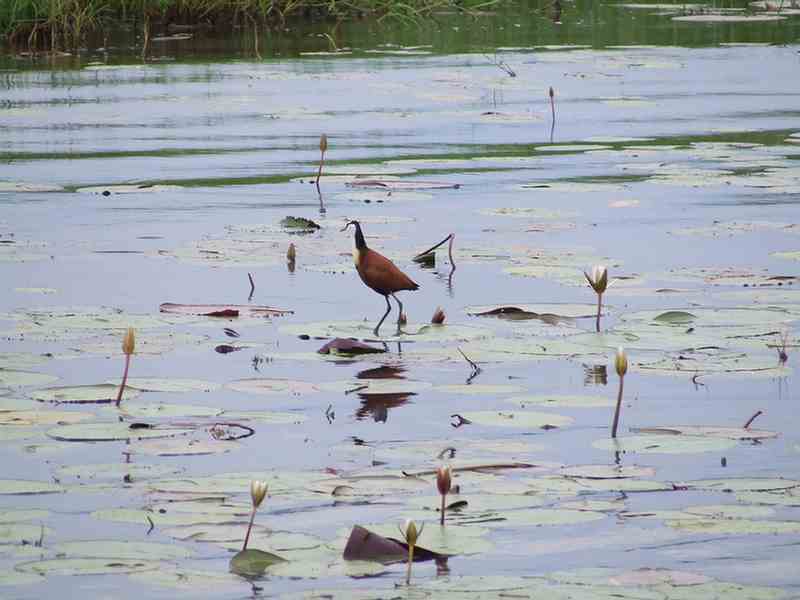 My second visit to Chobe was during my 47-day, 5-country trip in southern Africa in 2009.
I saw more animals in Chobe than in any park on this trip this year.
Chobe was the first national park established in Botswana.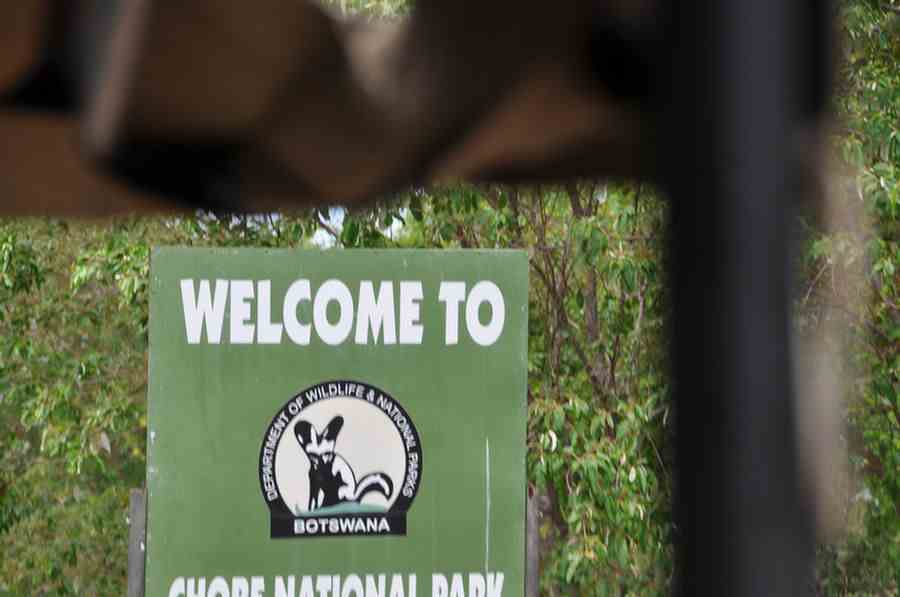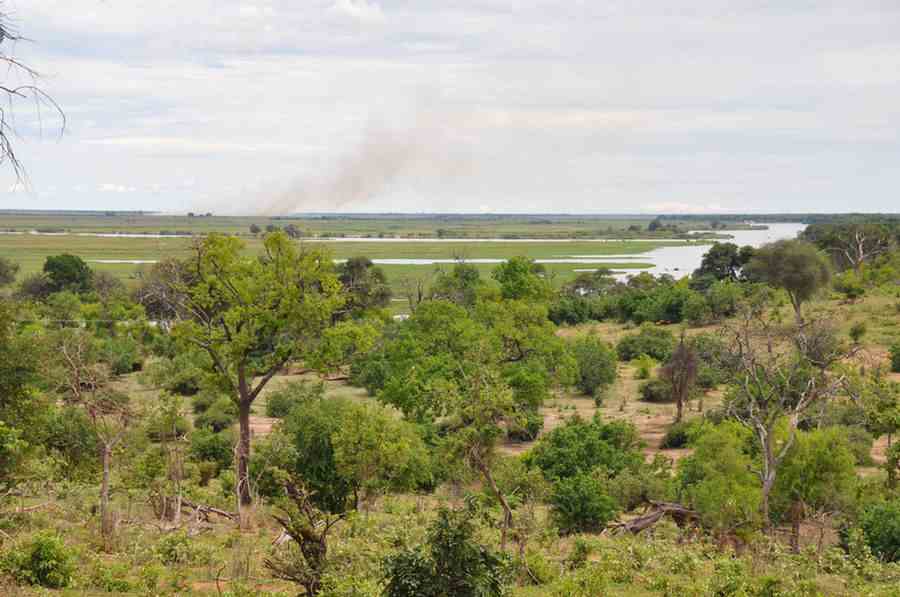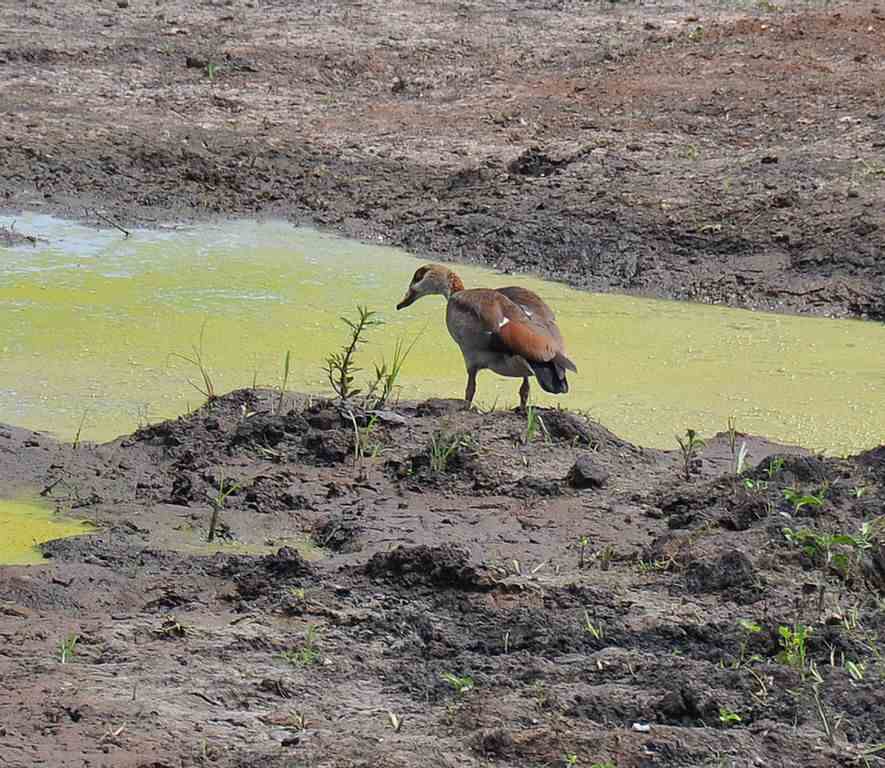 Impala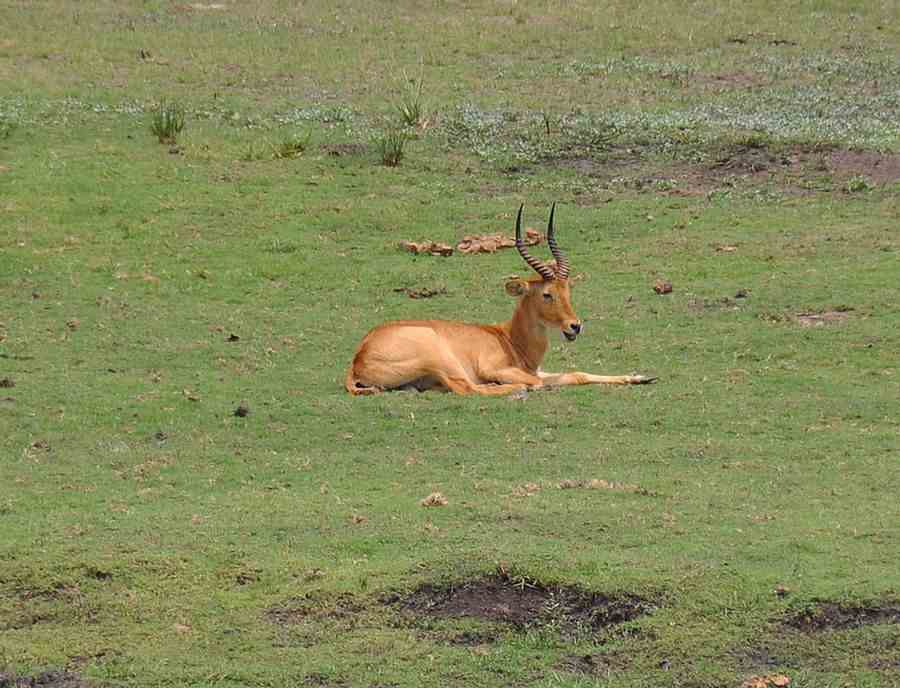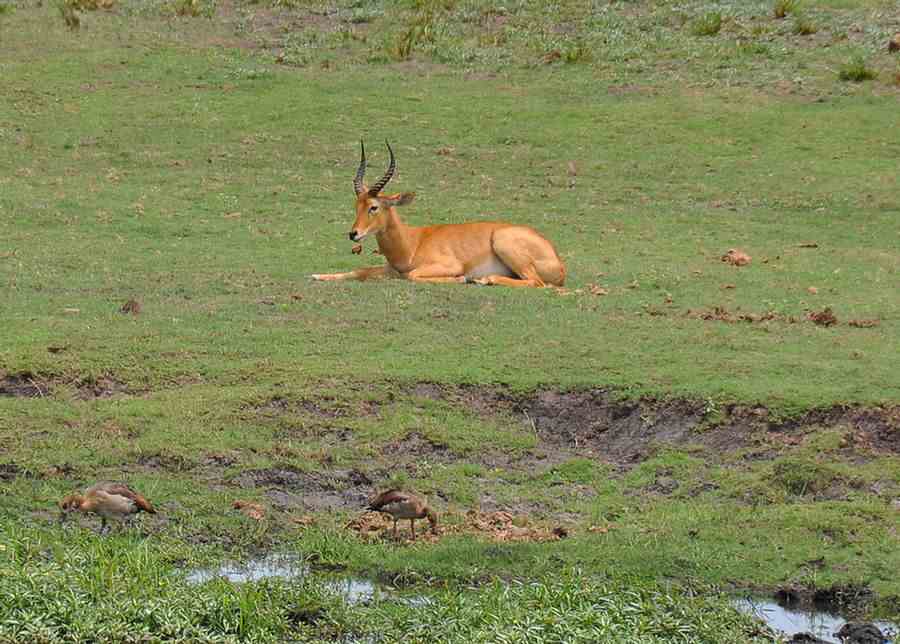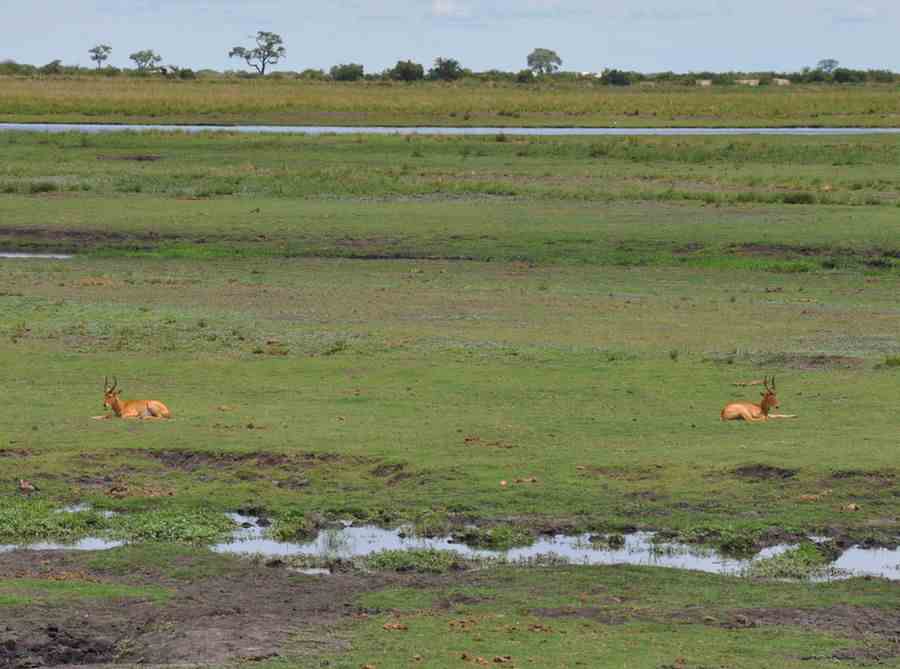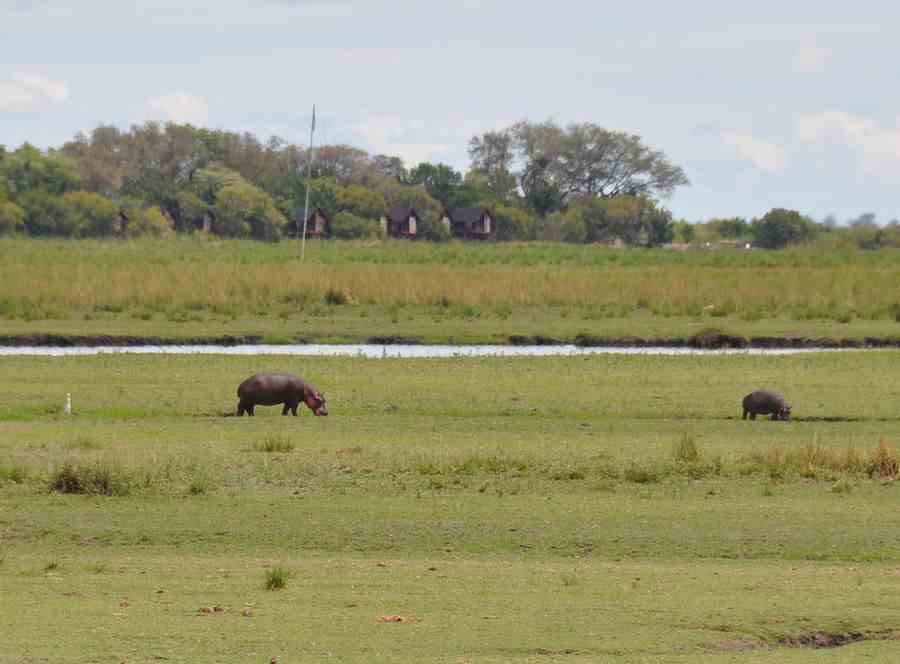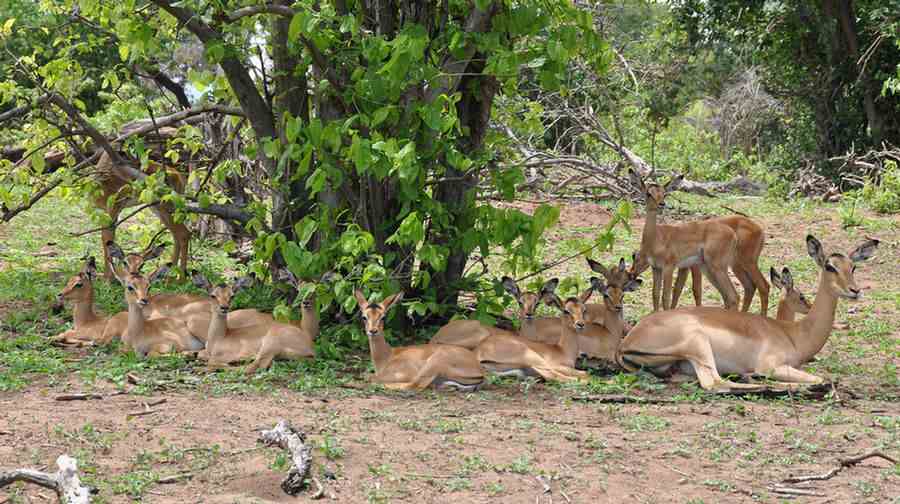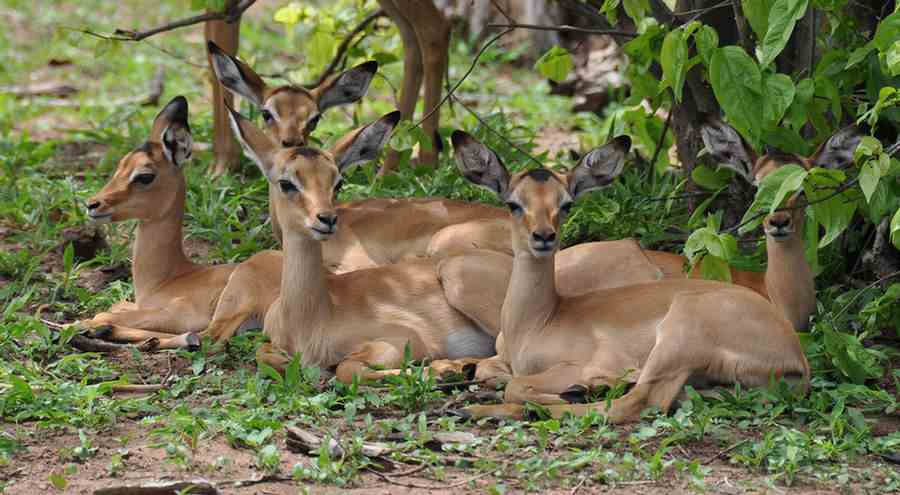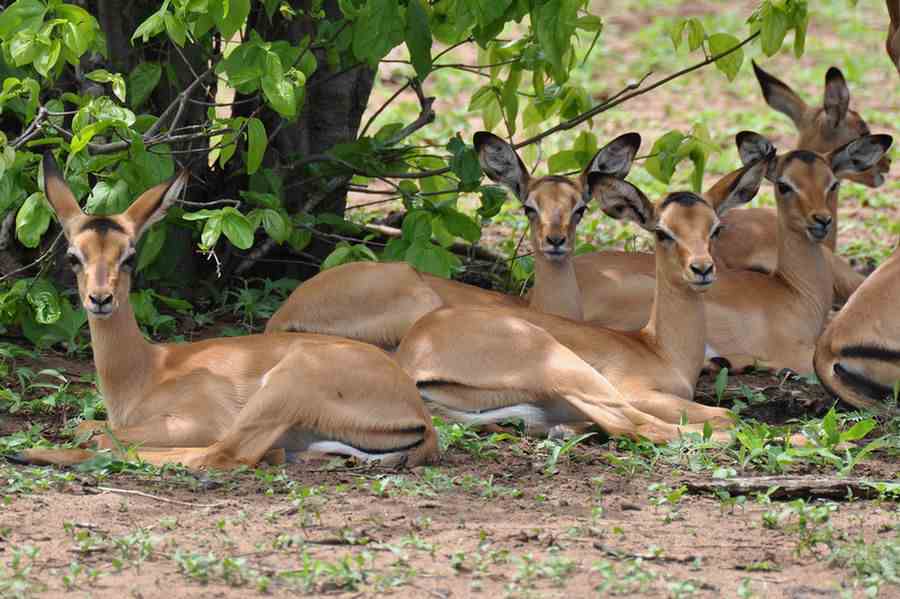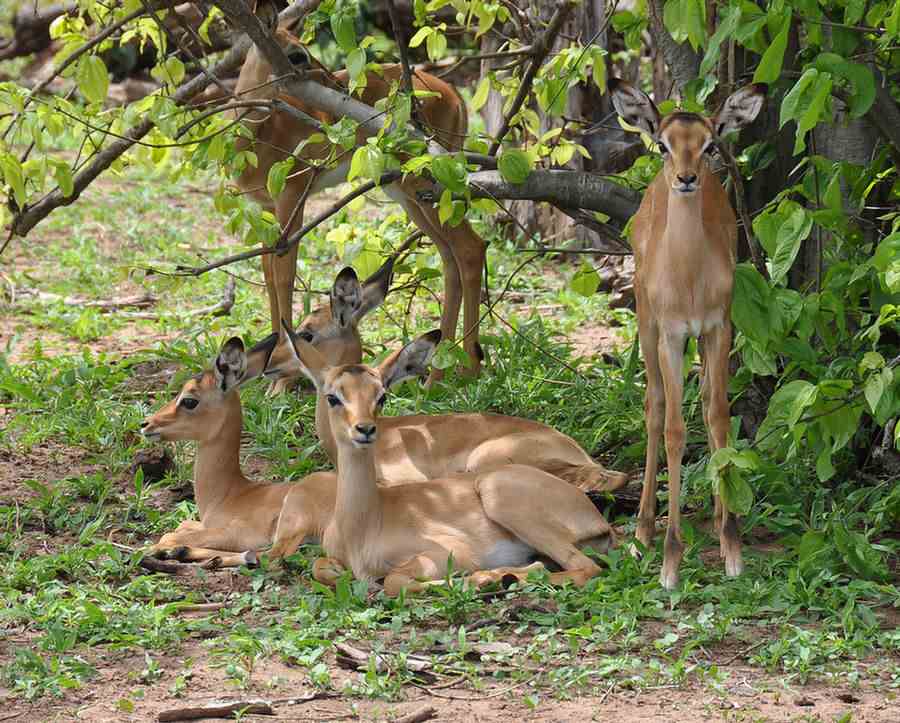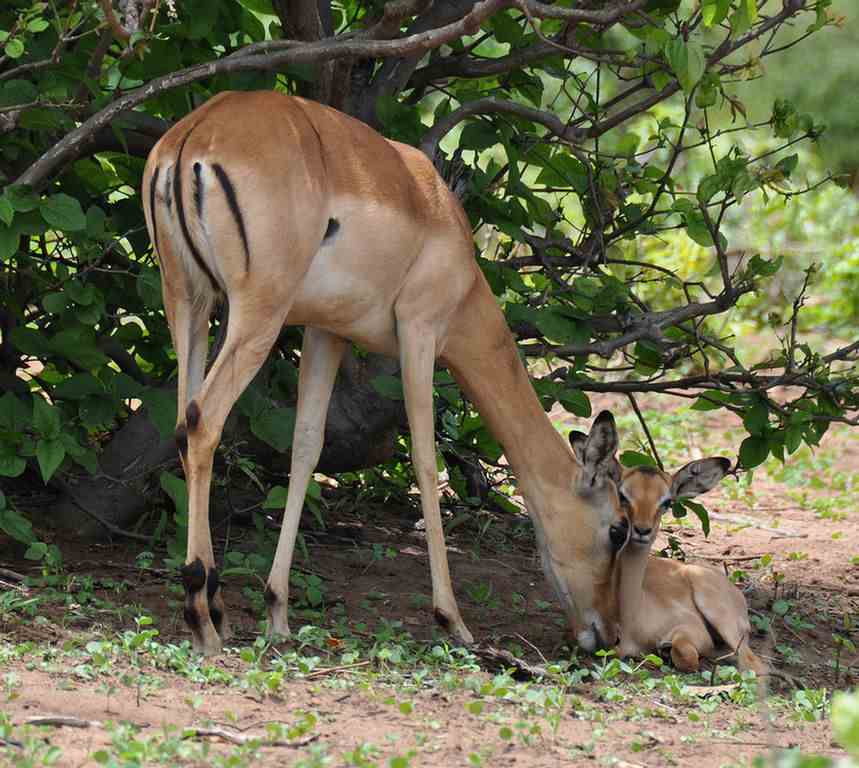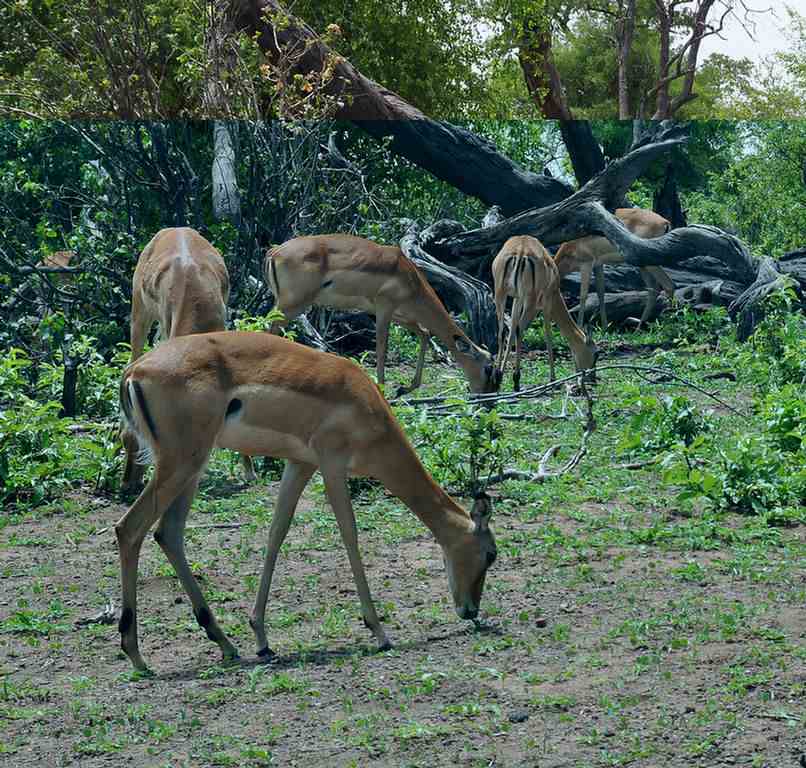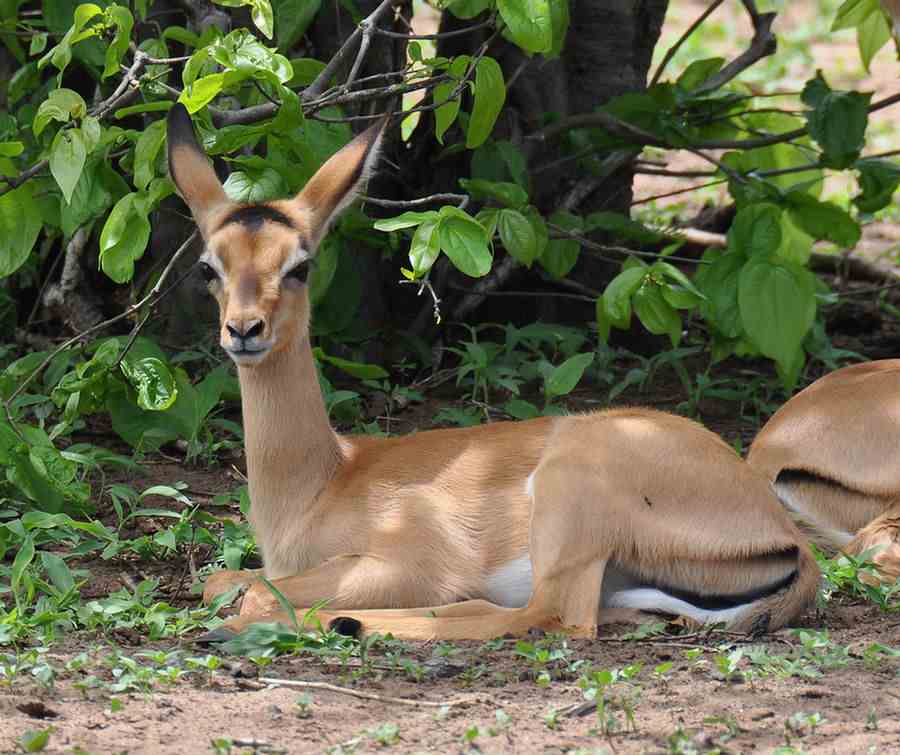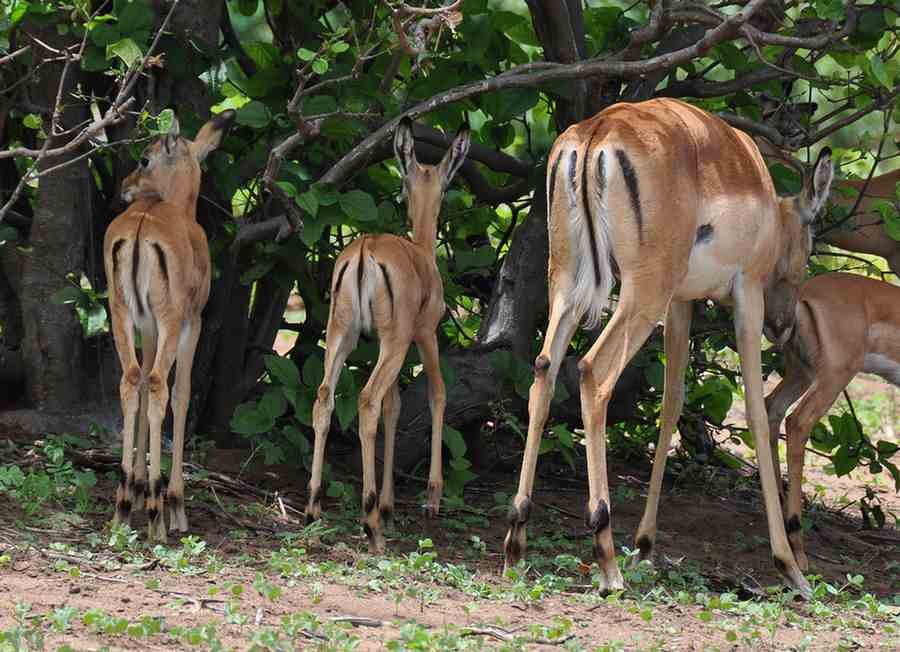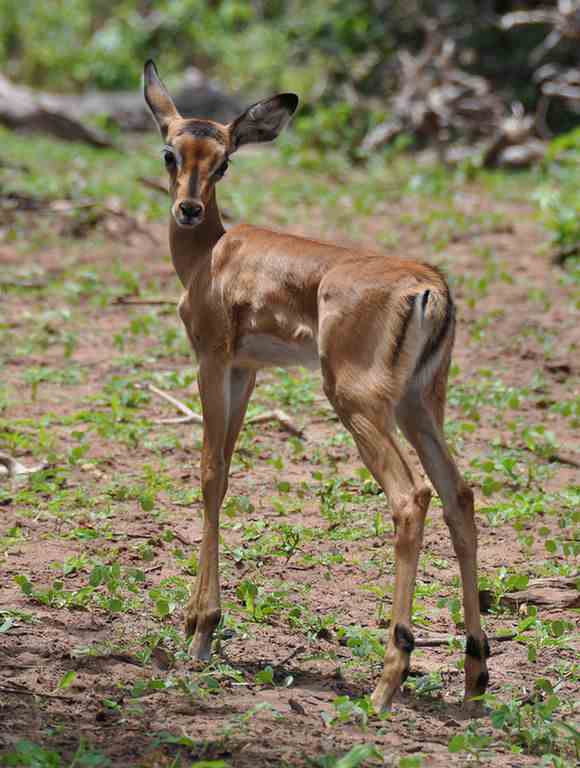 African Fish Eagle.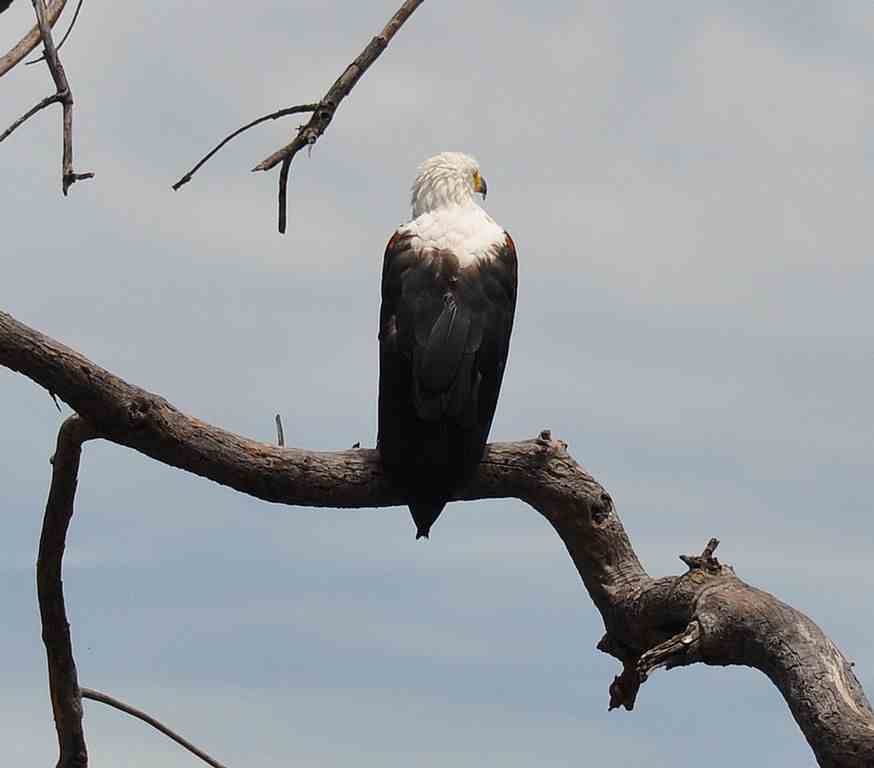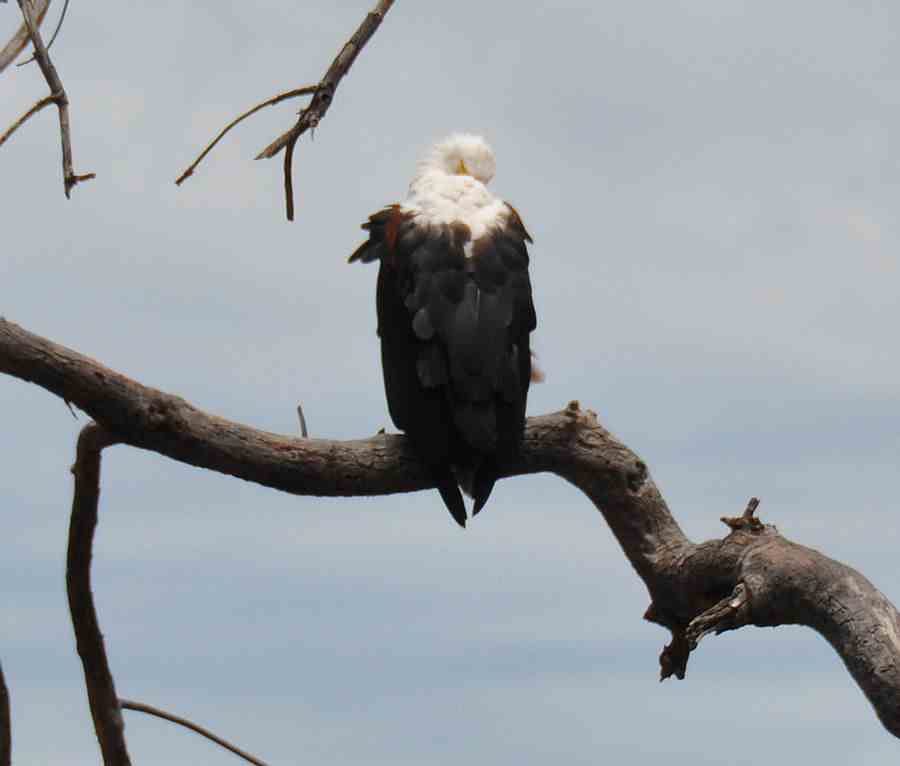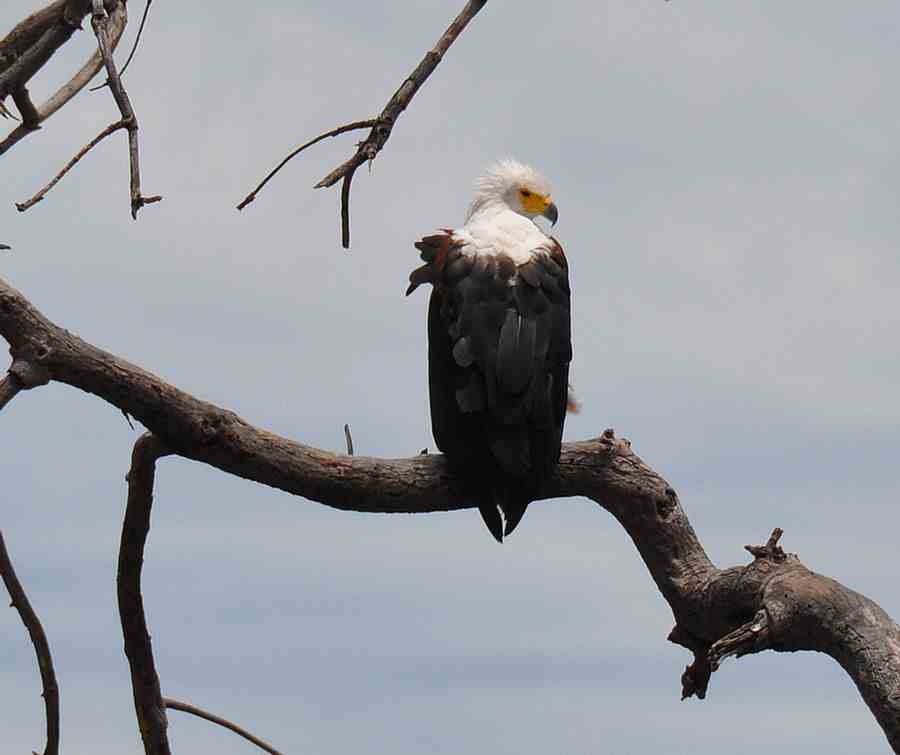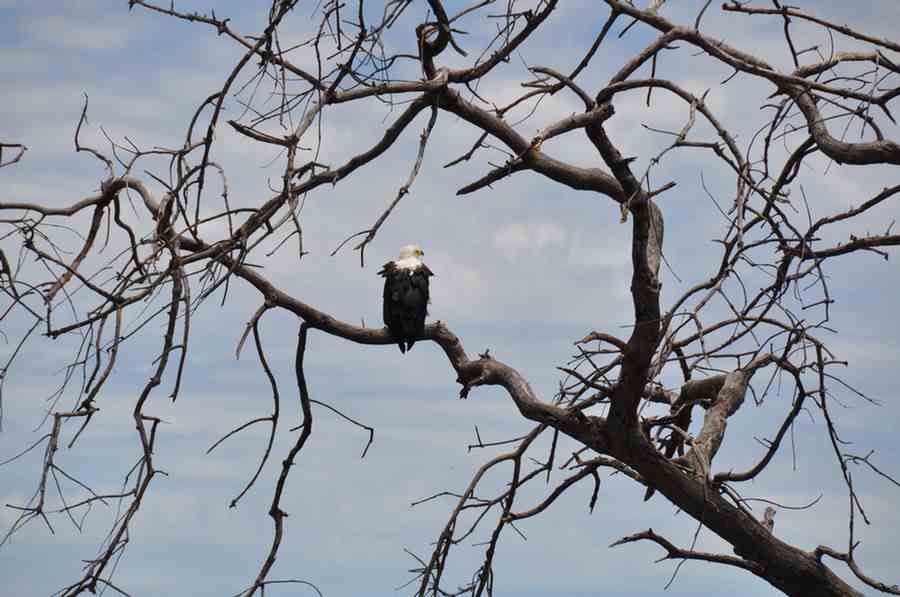 Kudu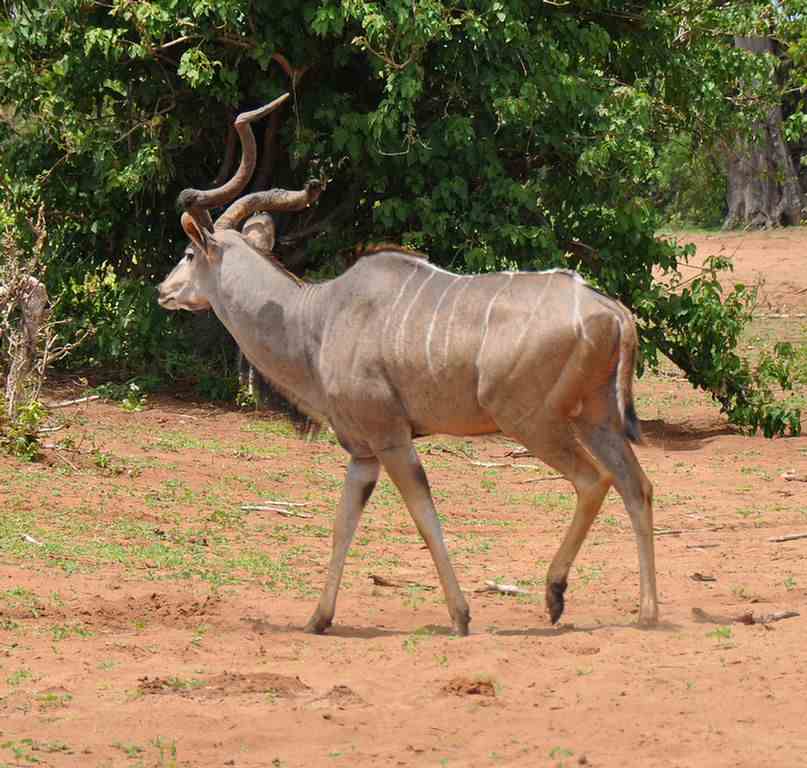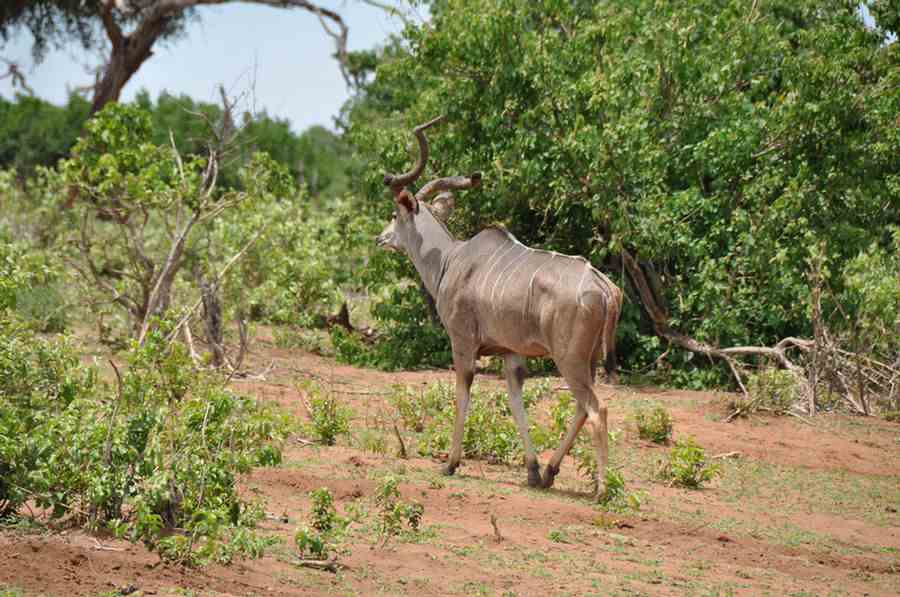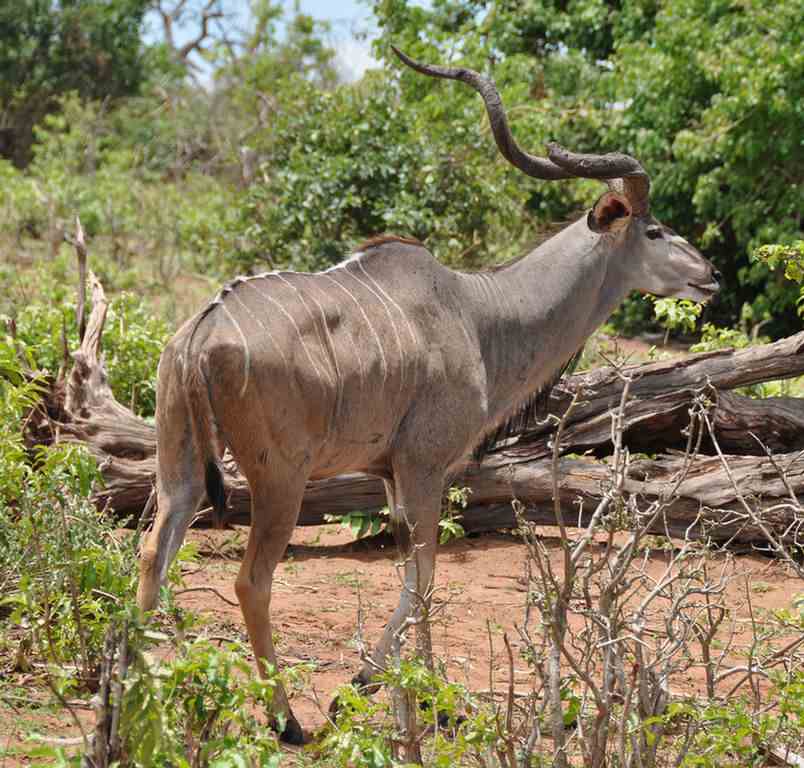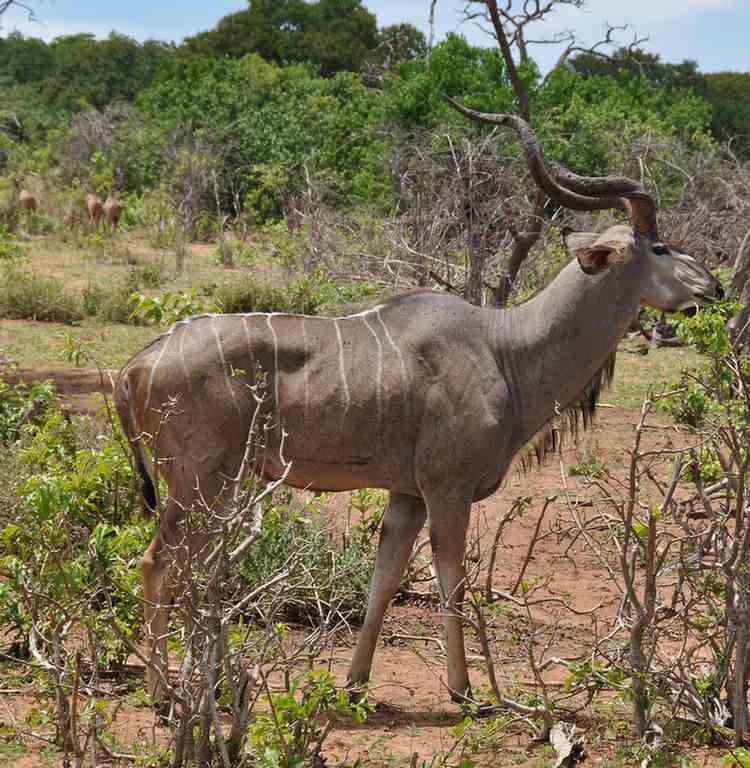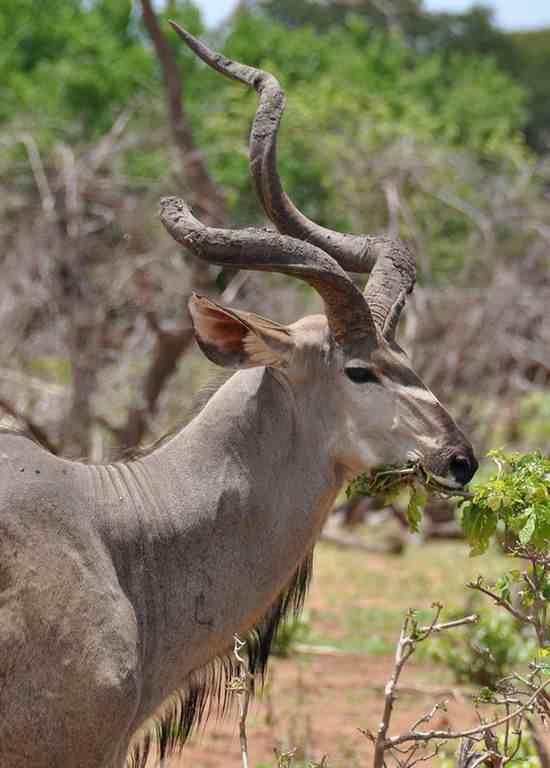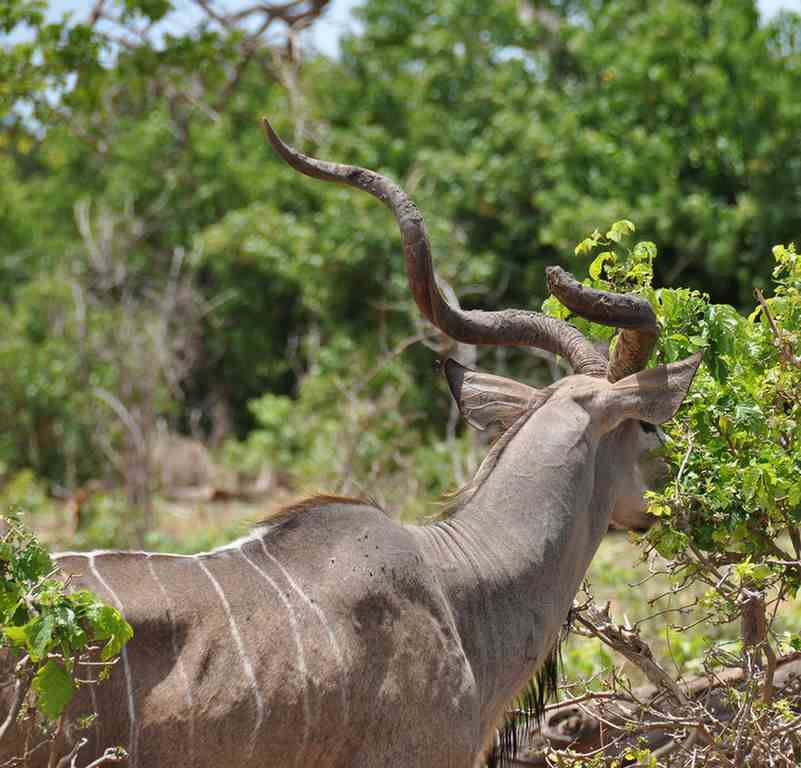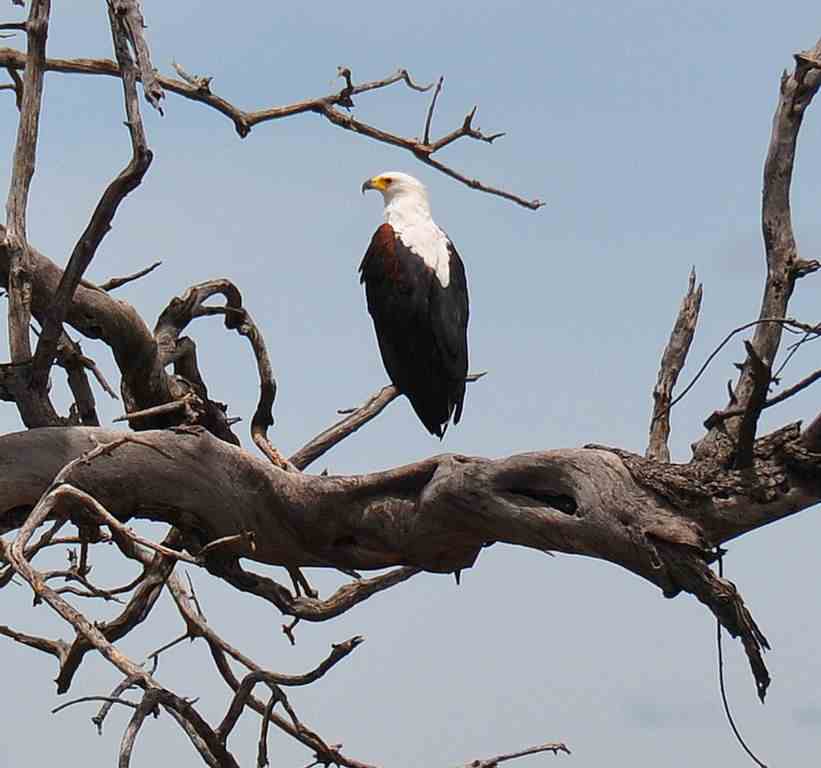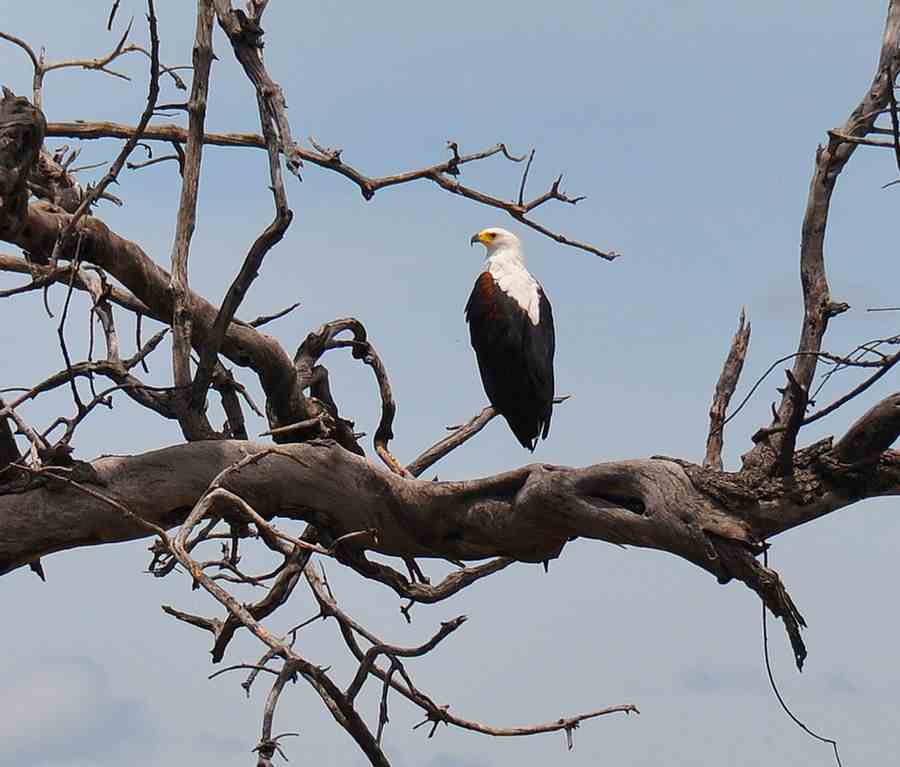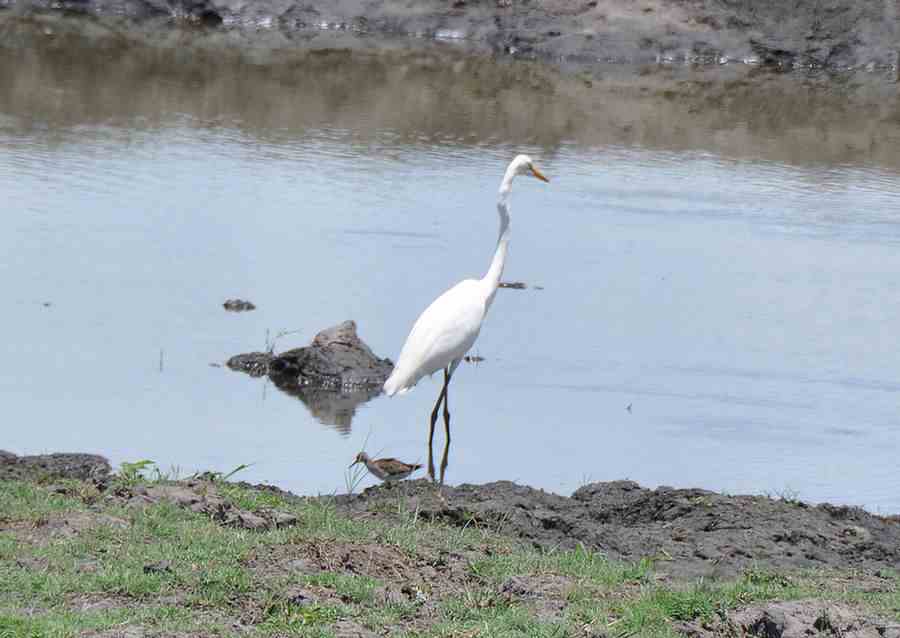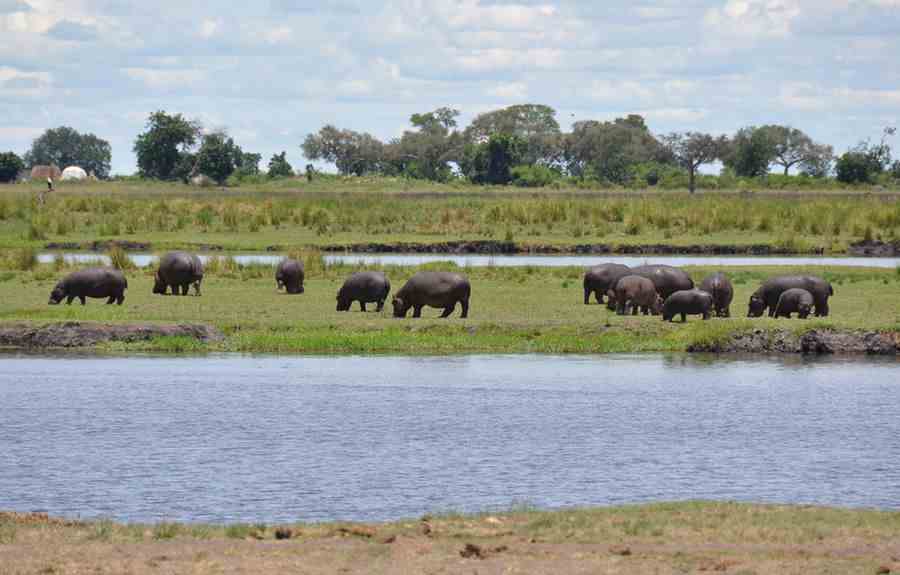 A fire in Namibia.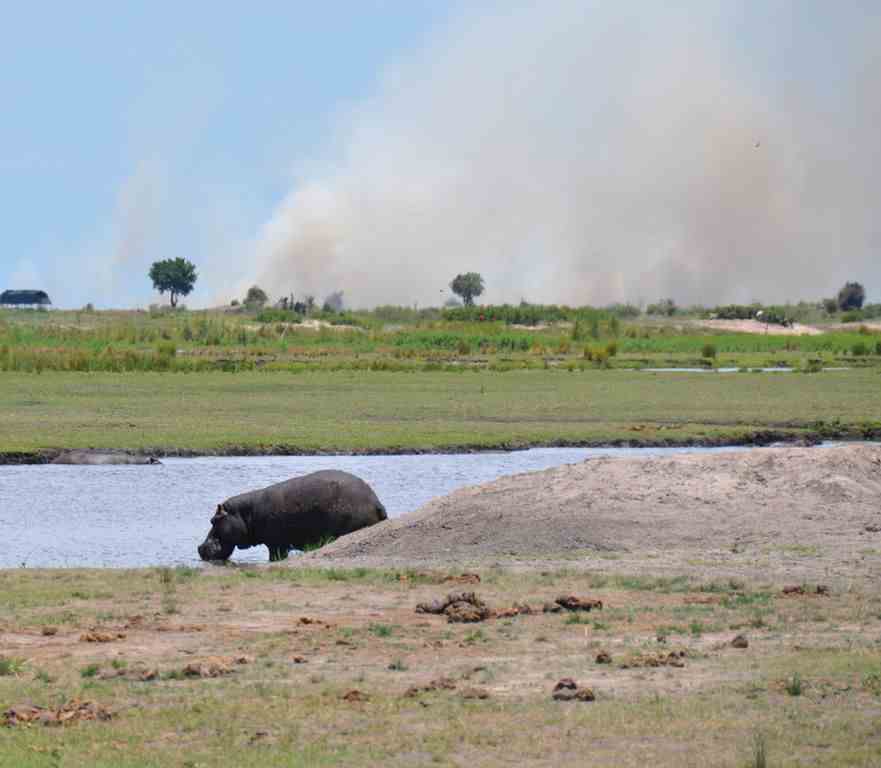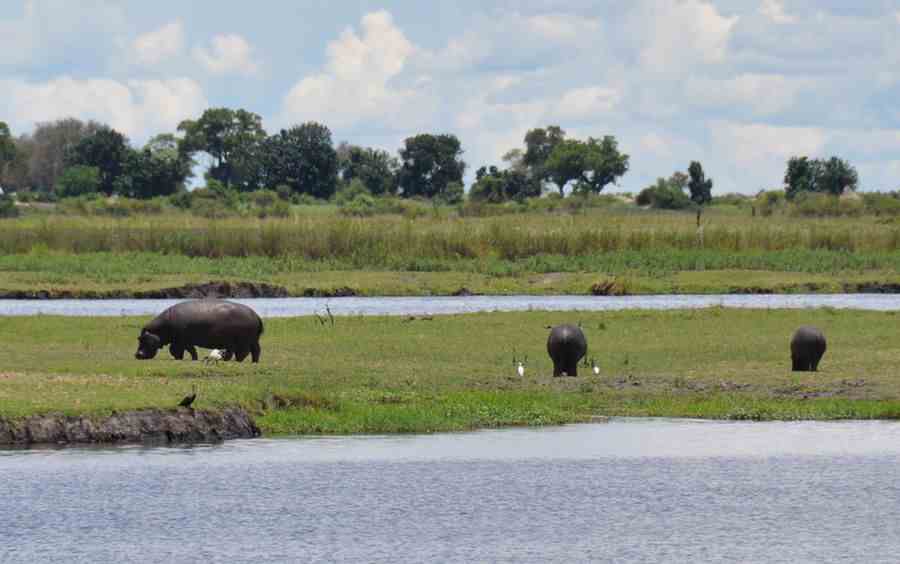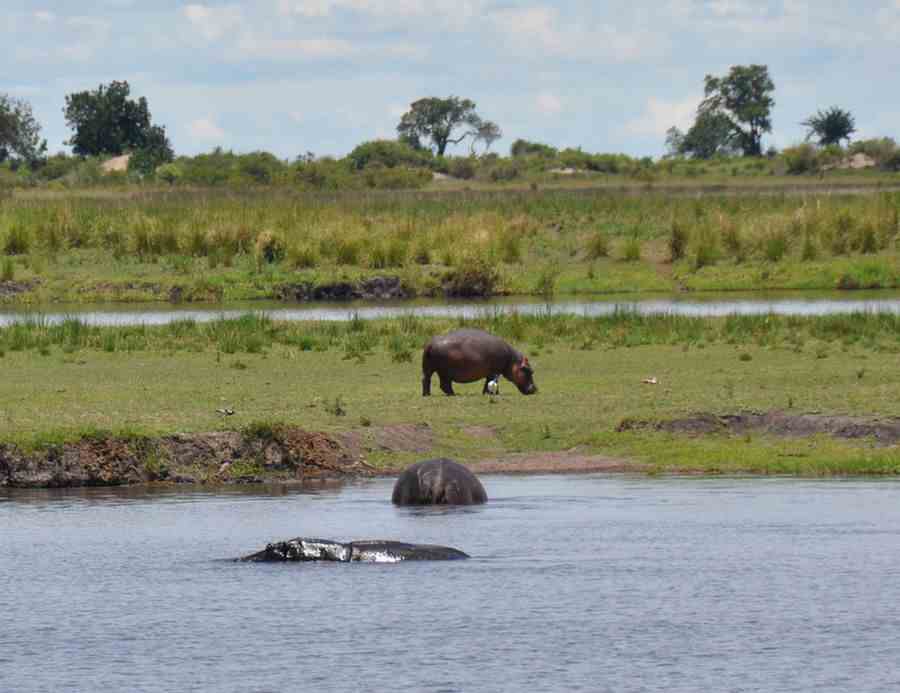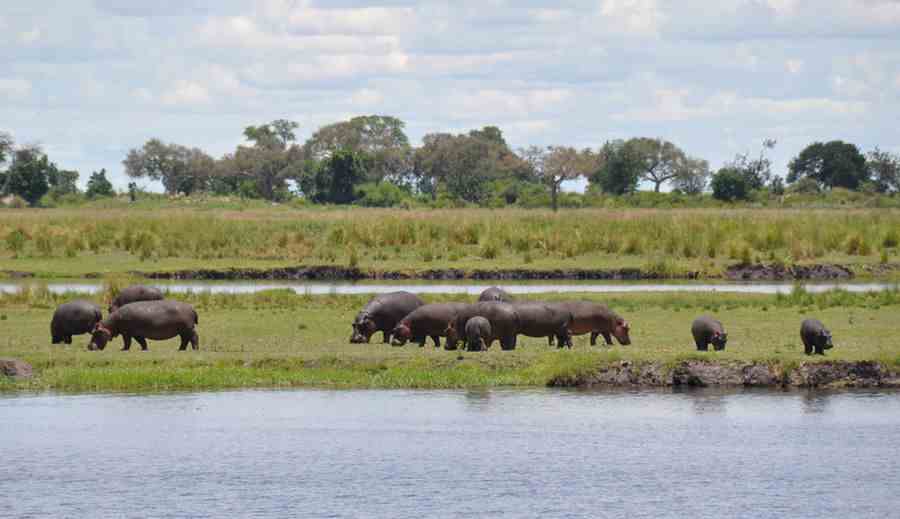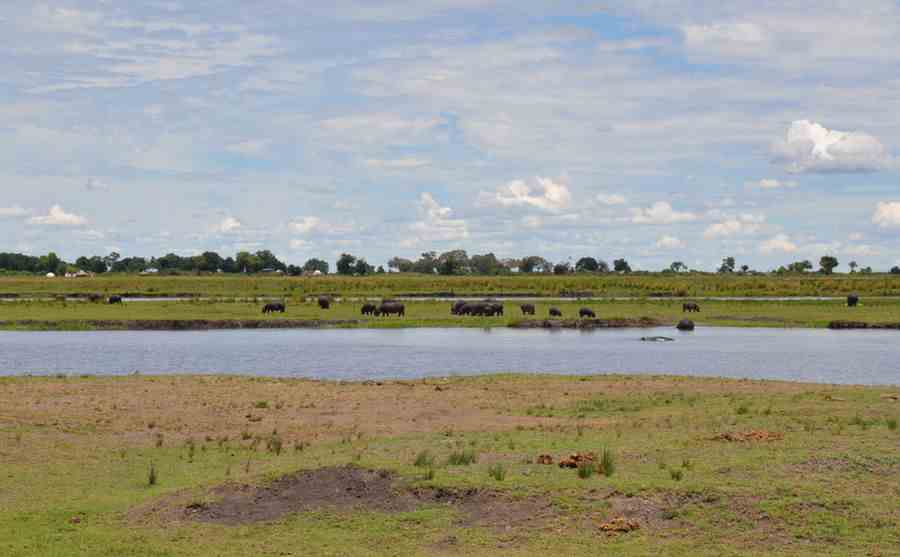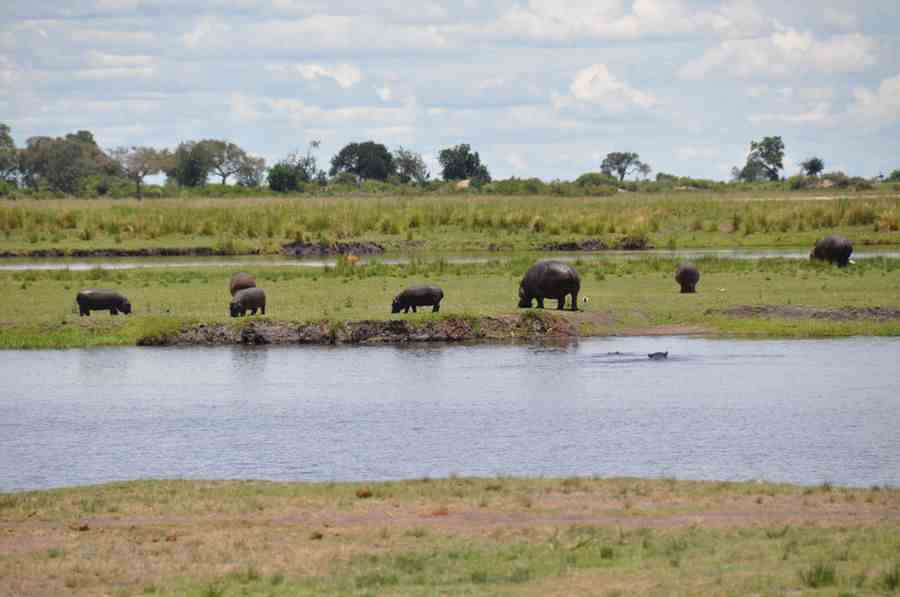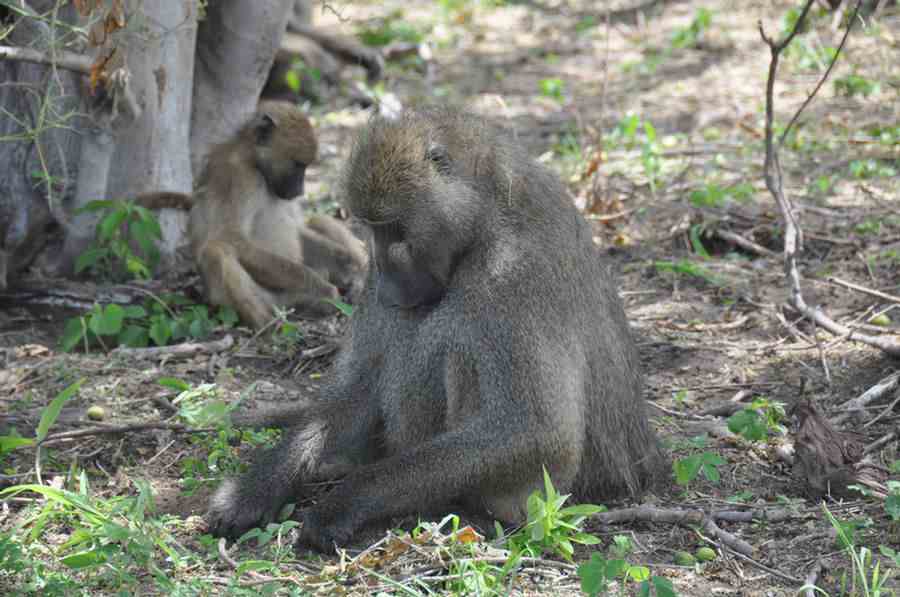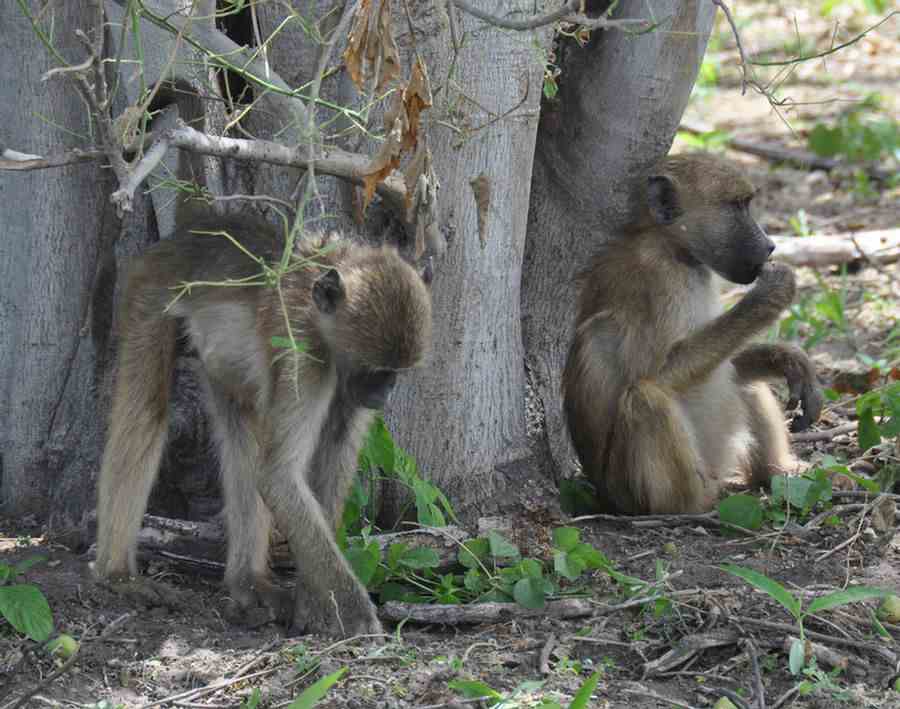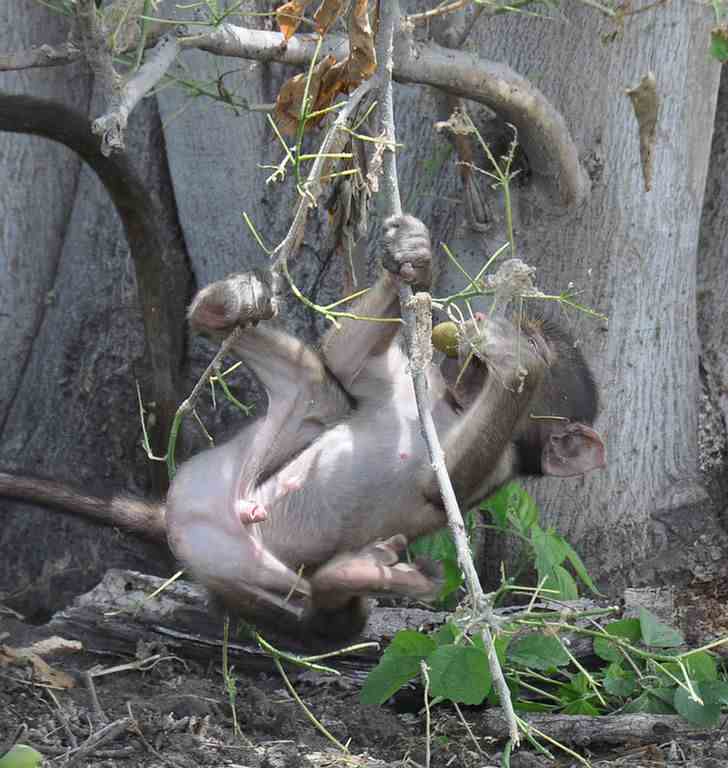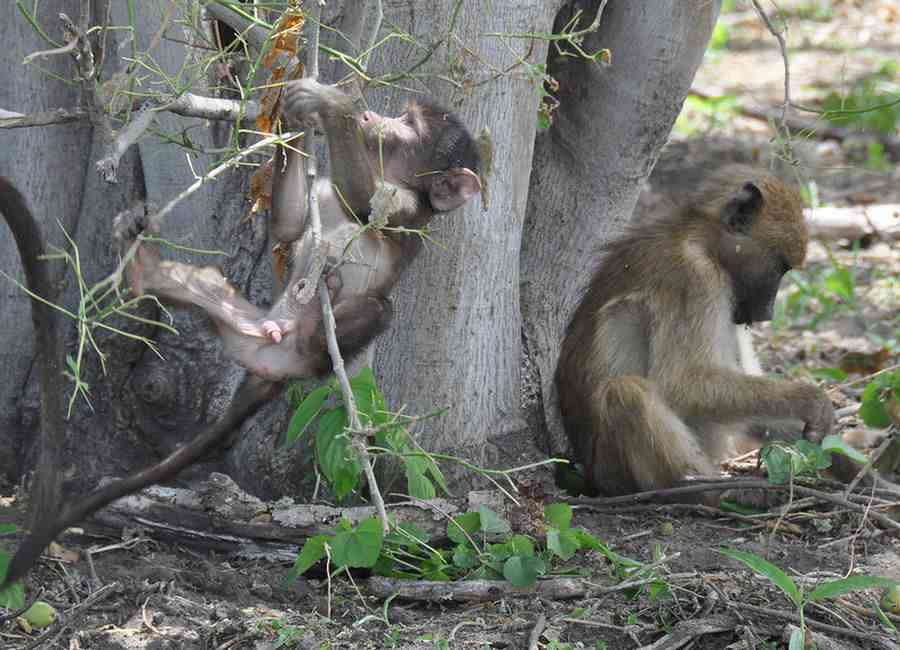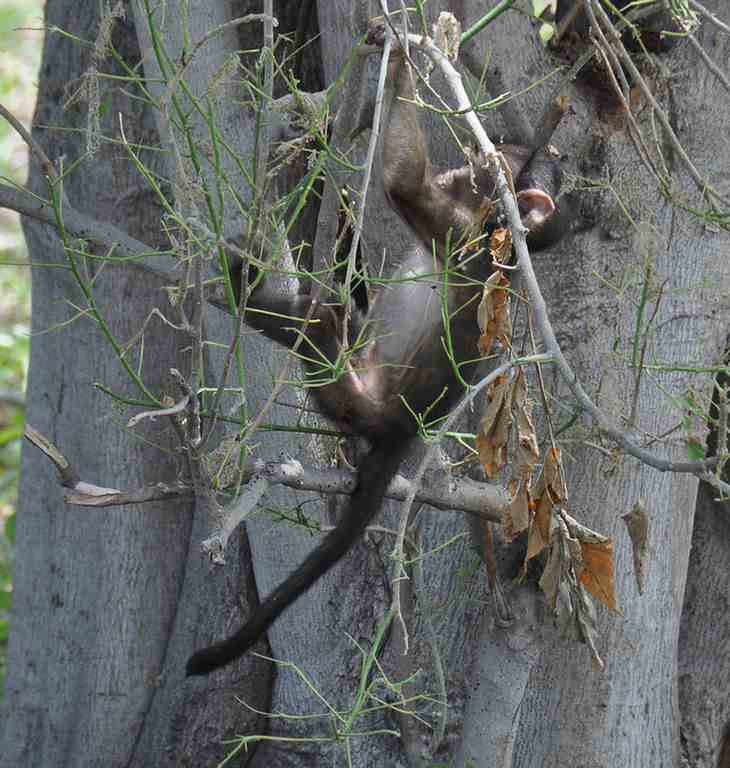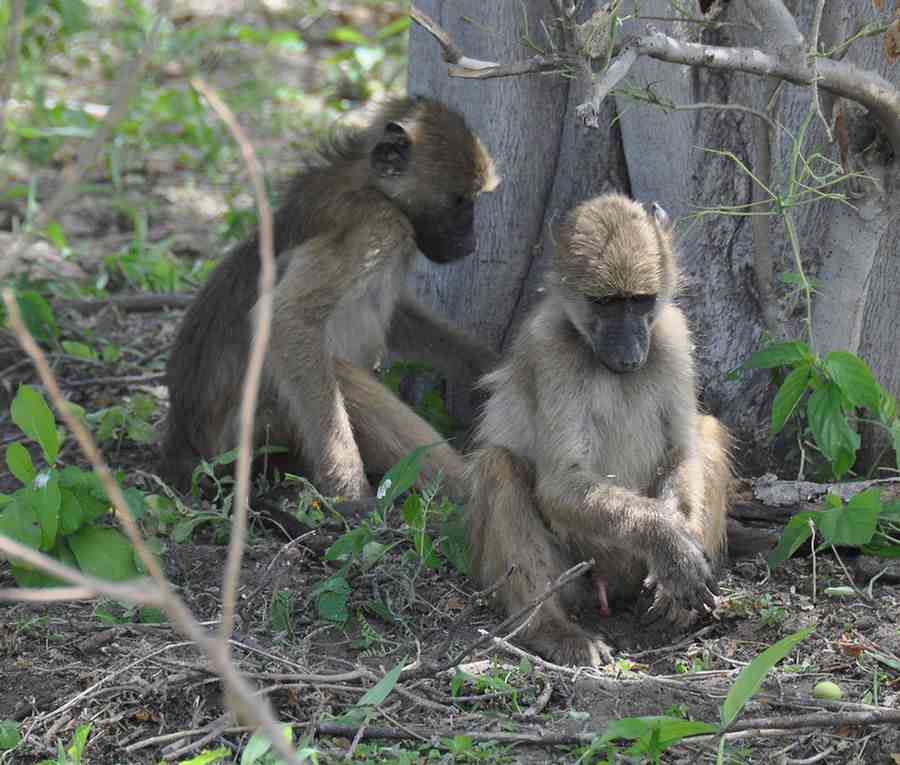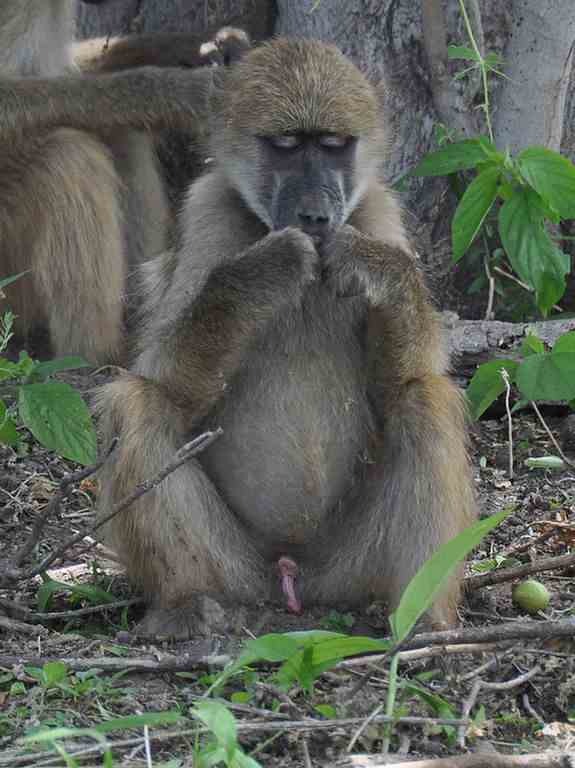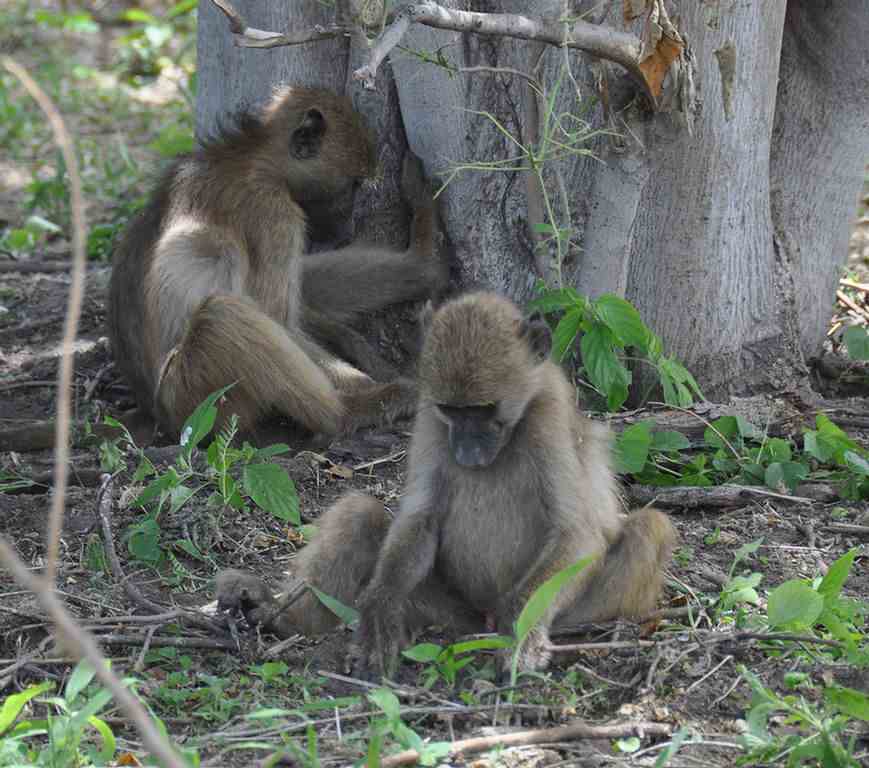 Chobe is famous for its
elephants
.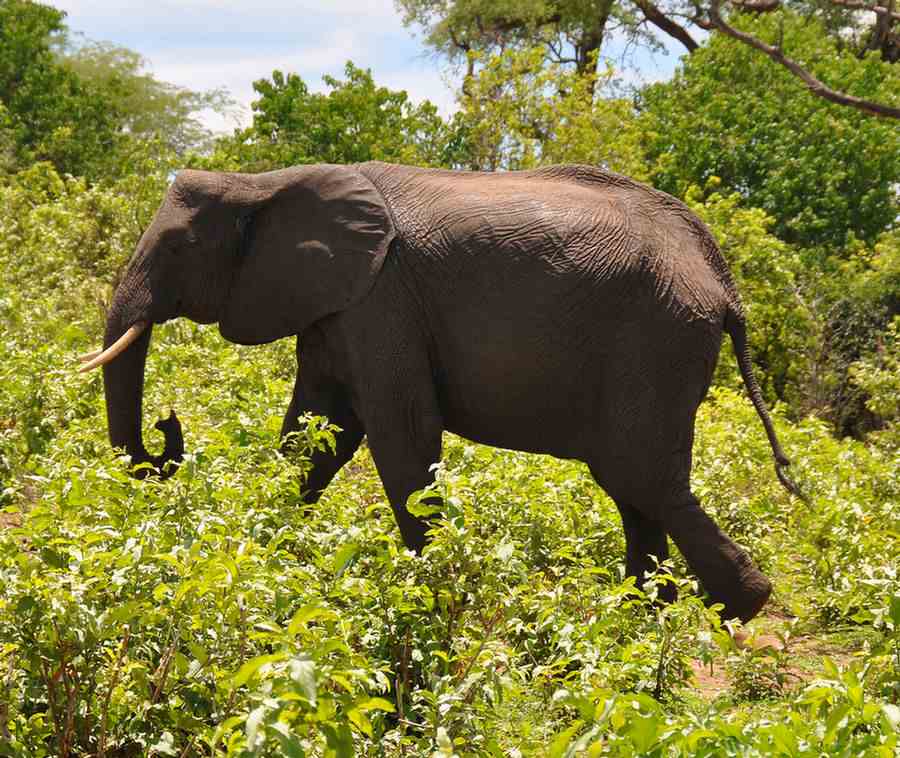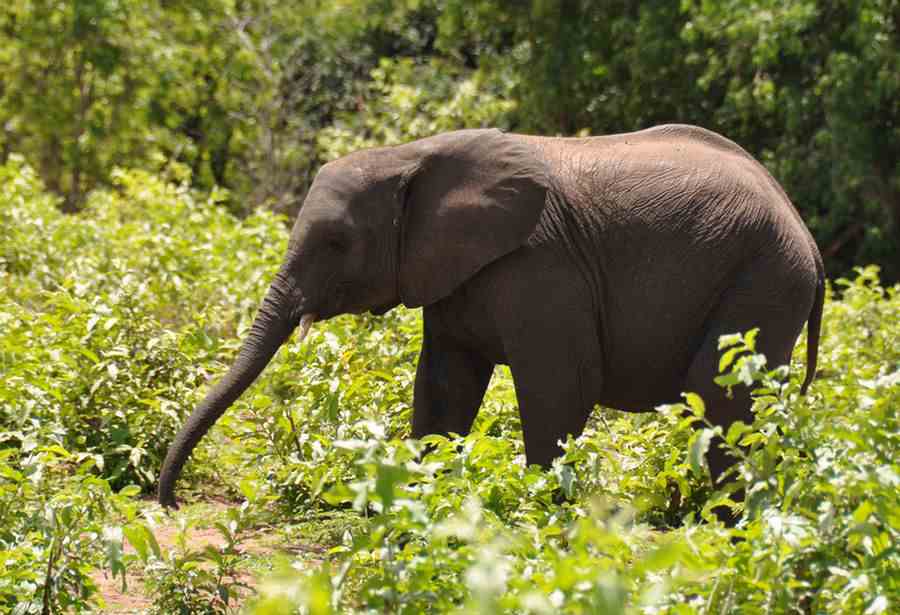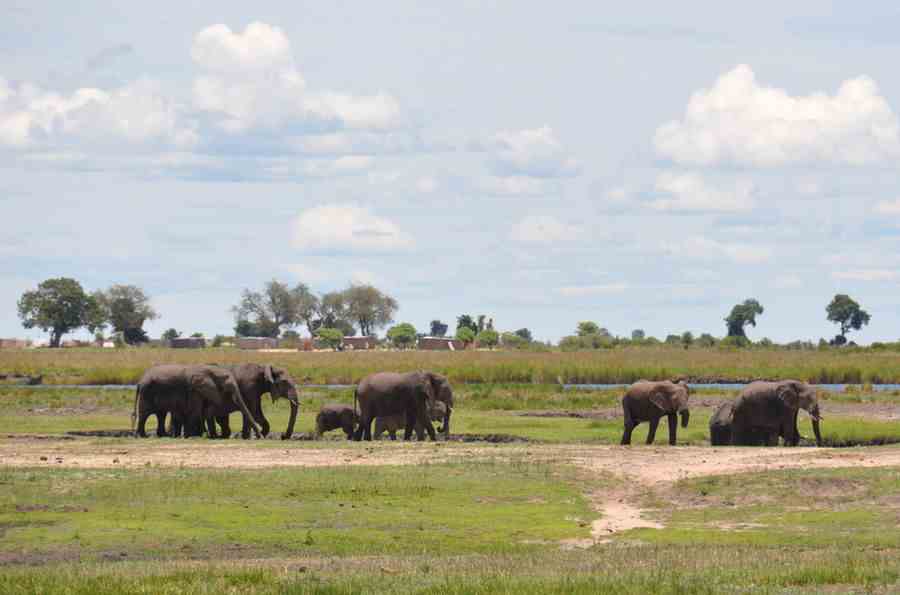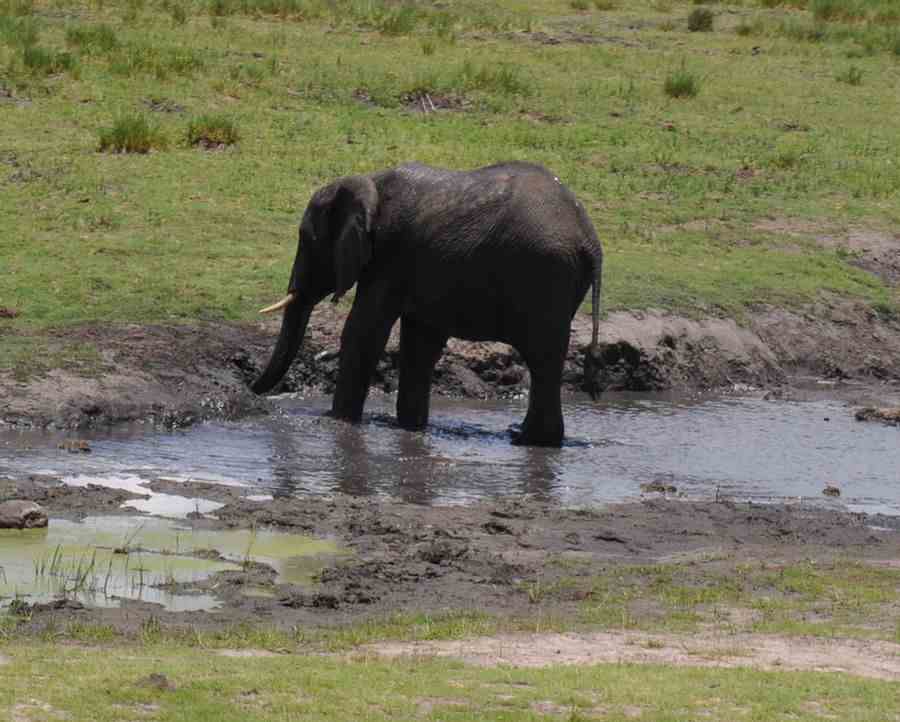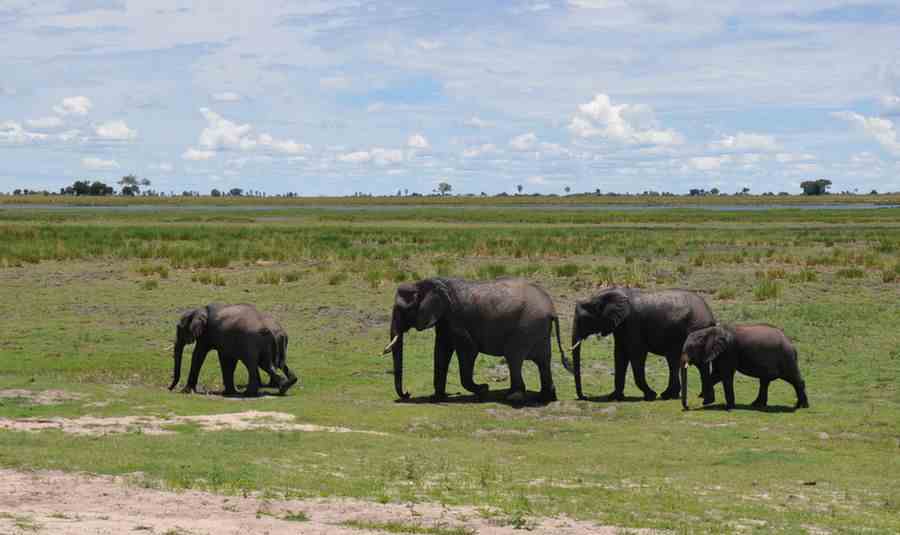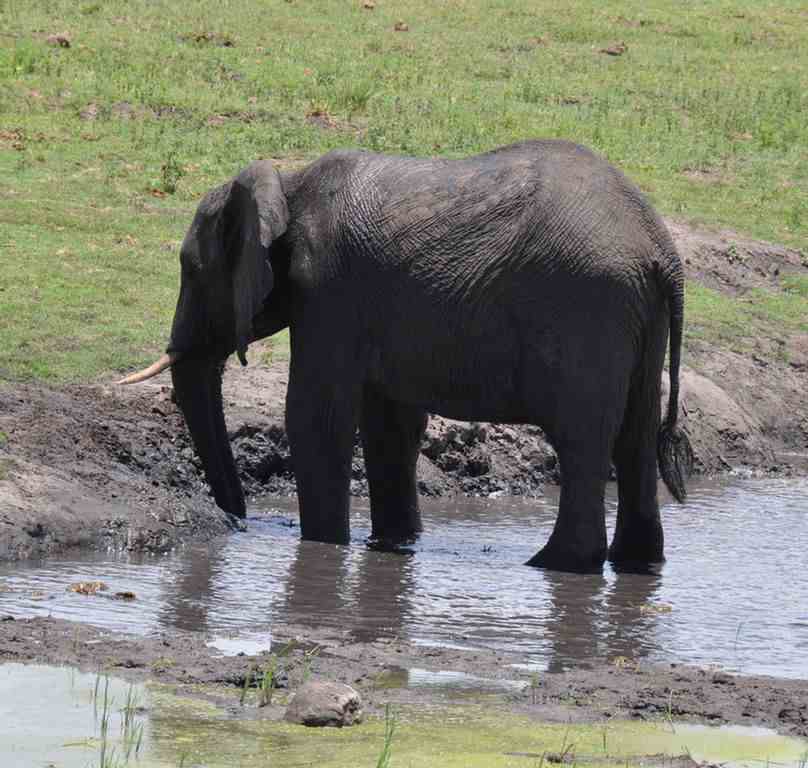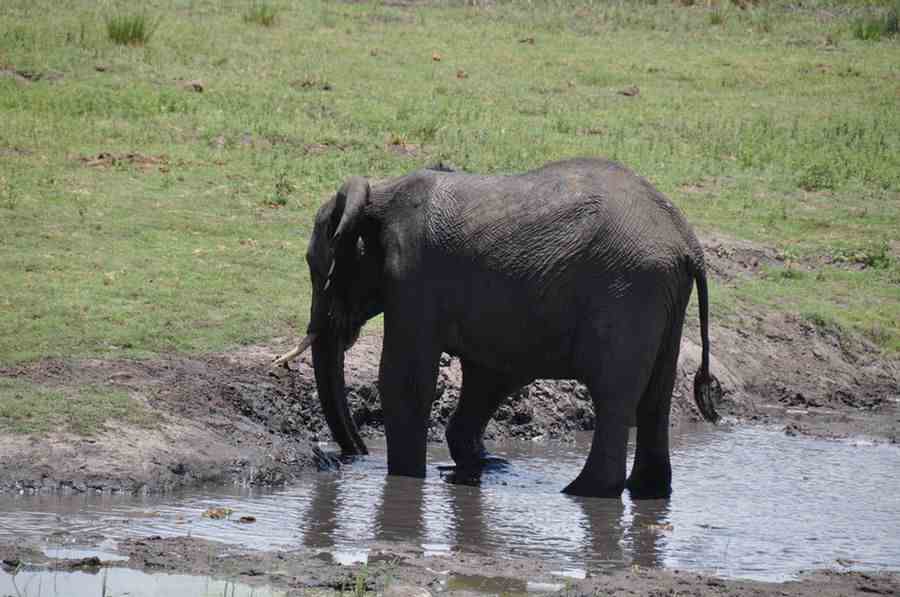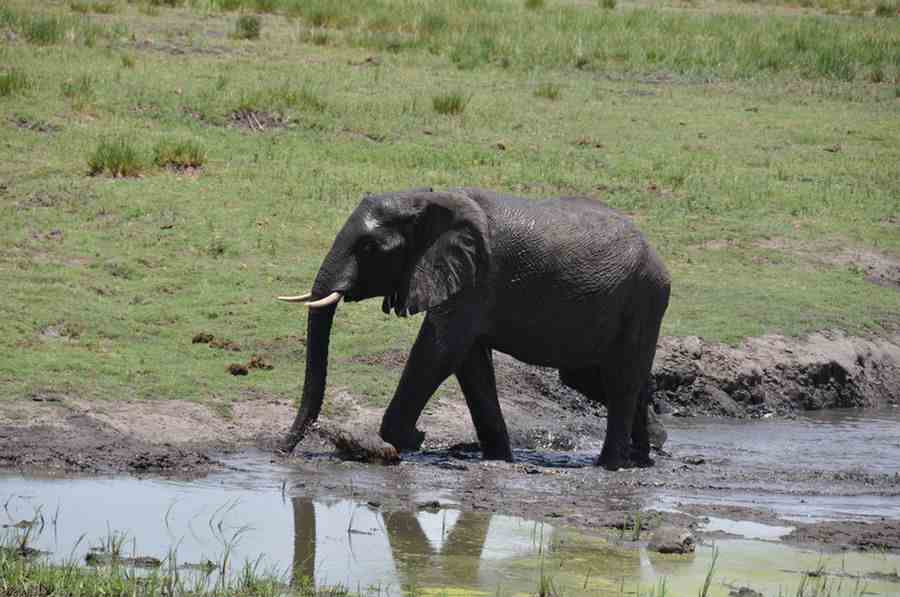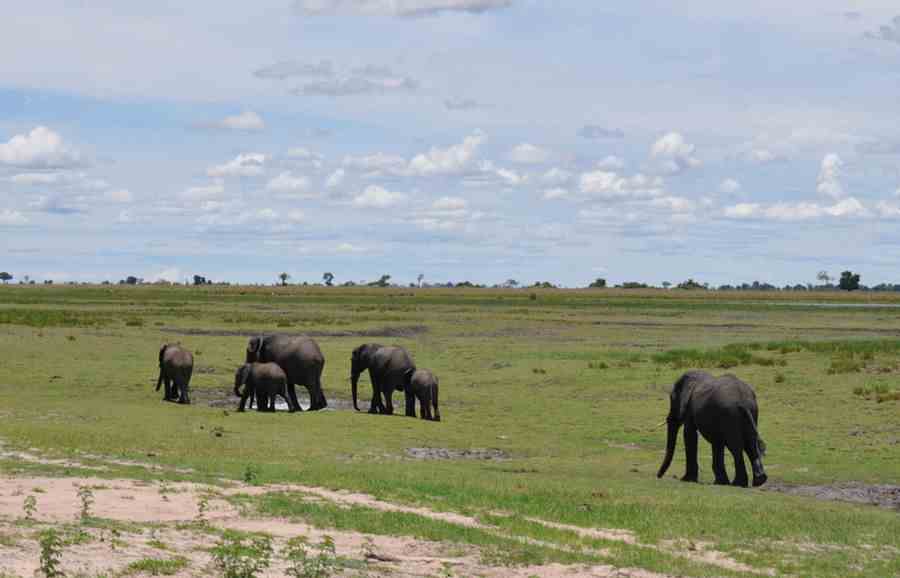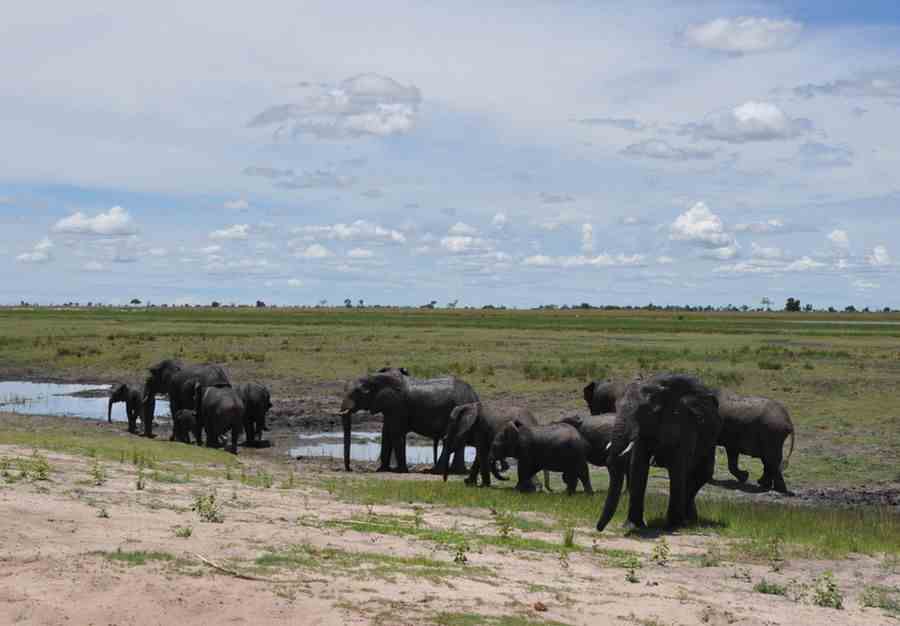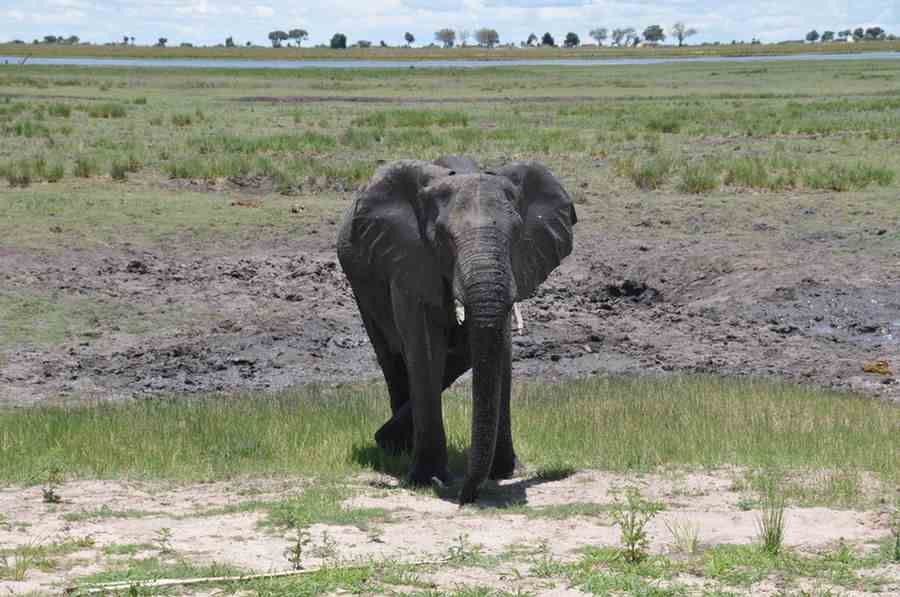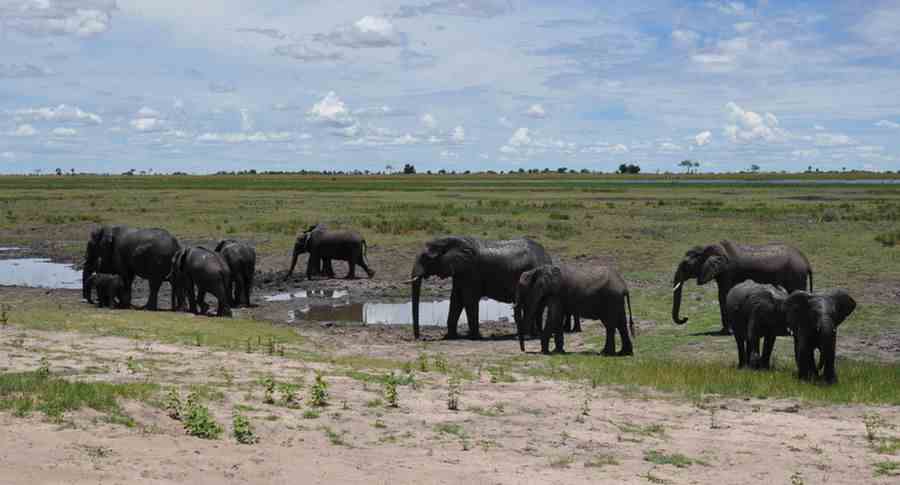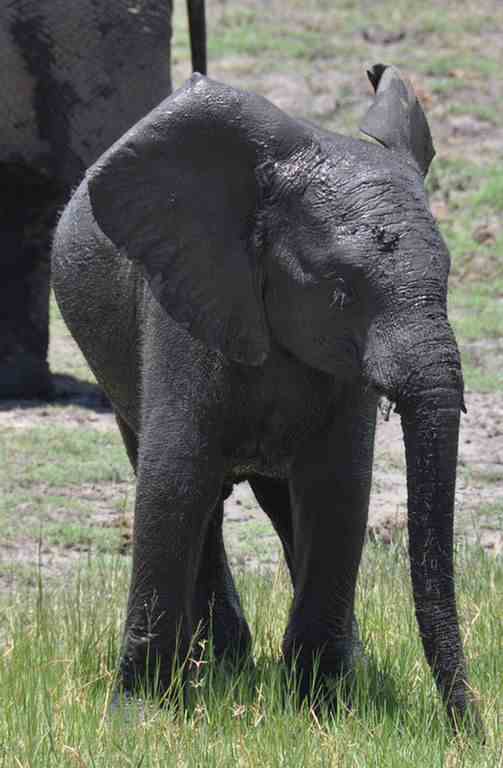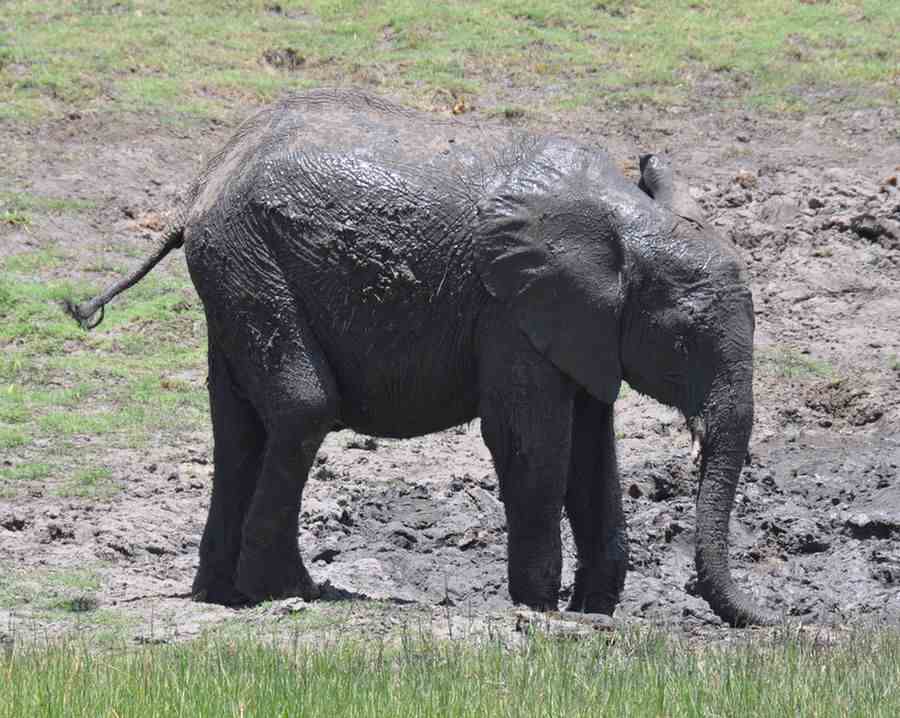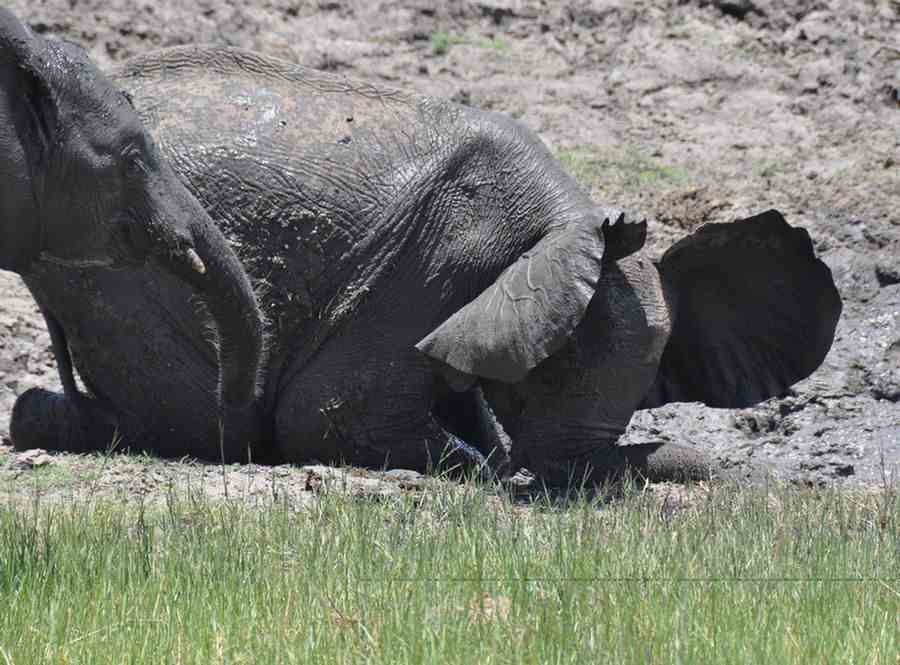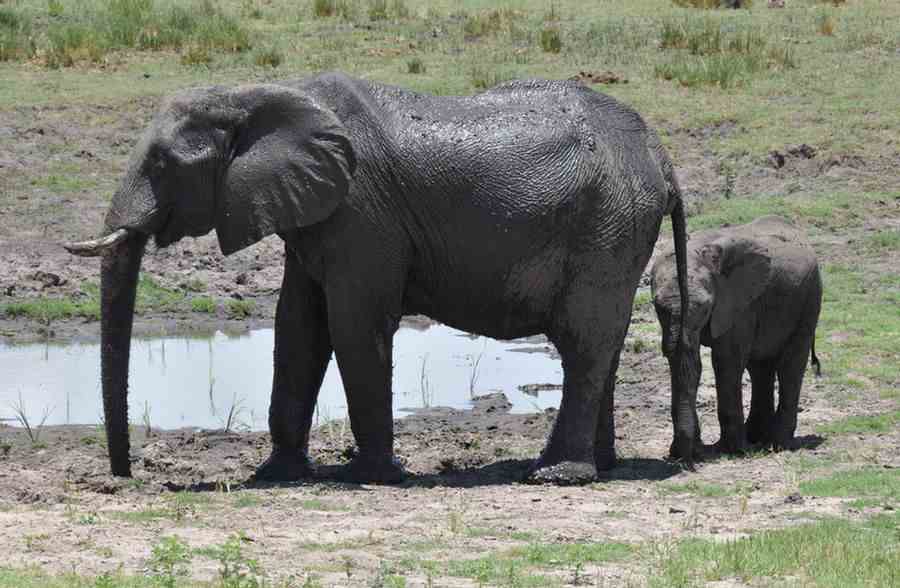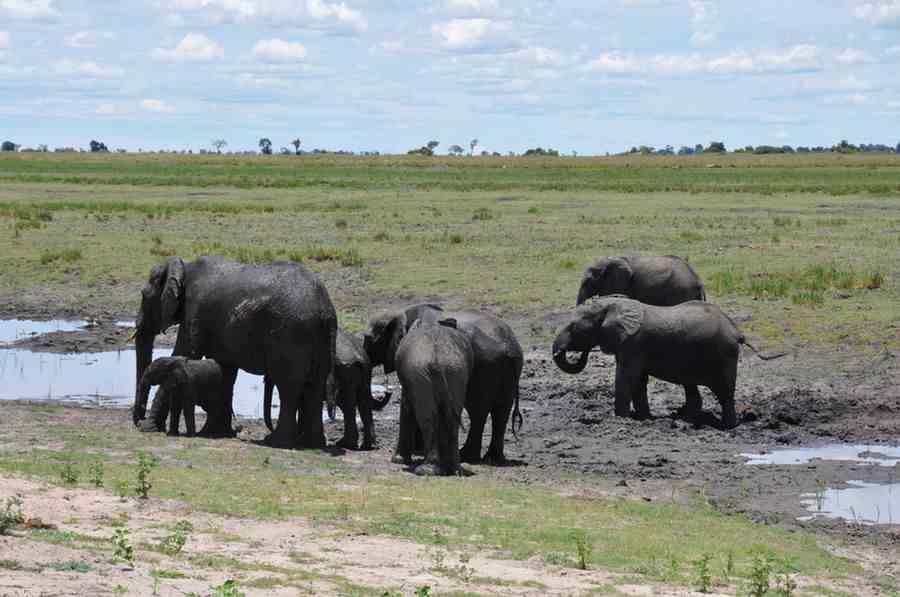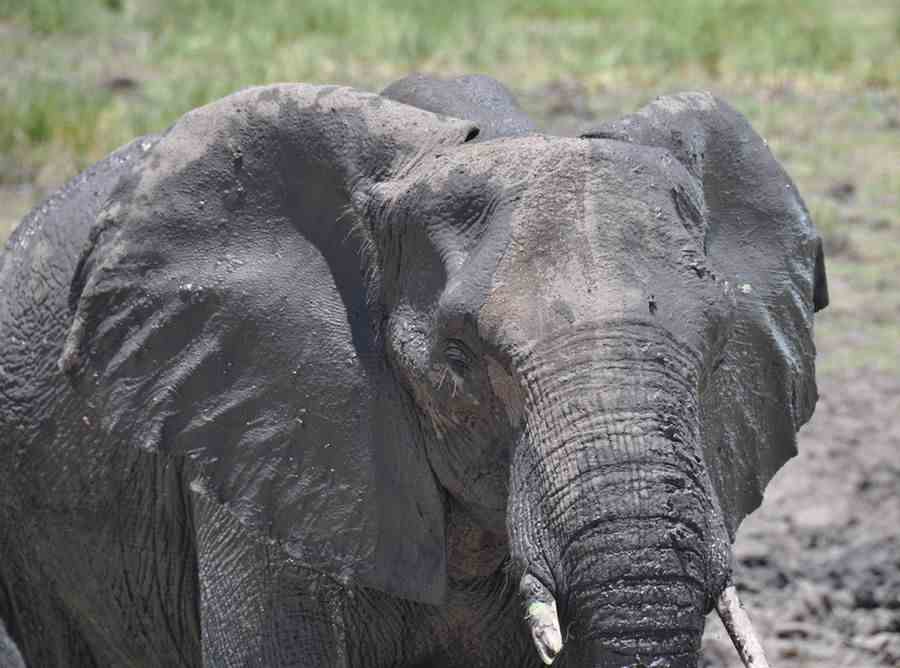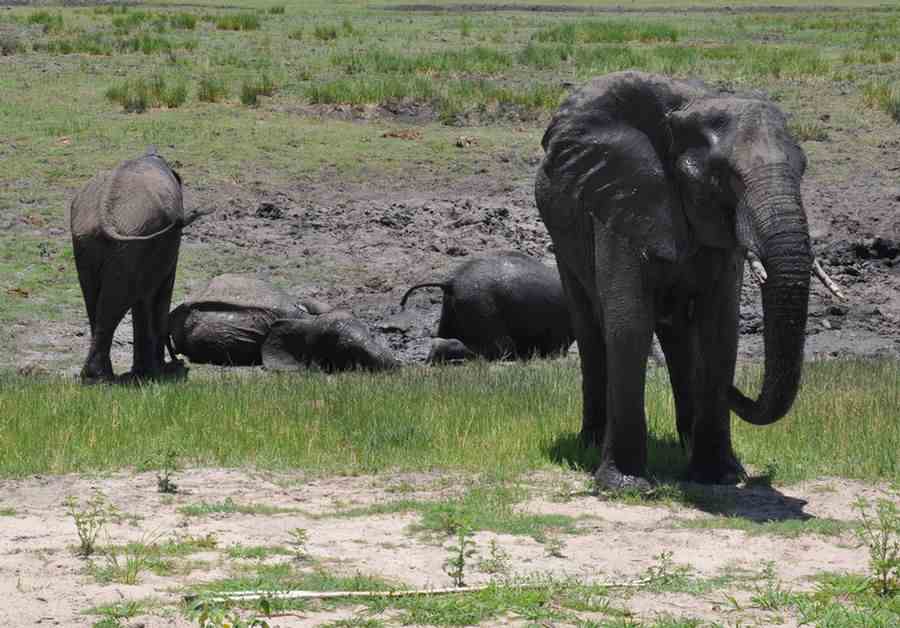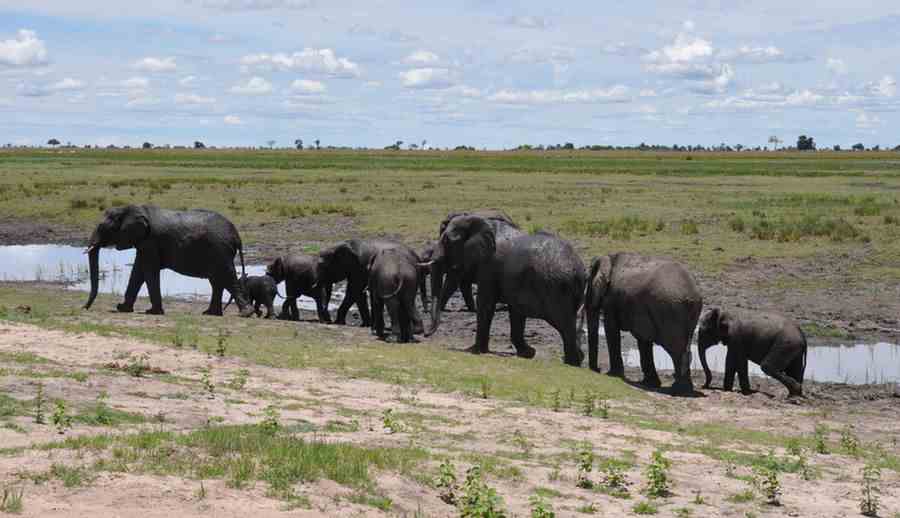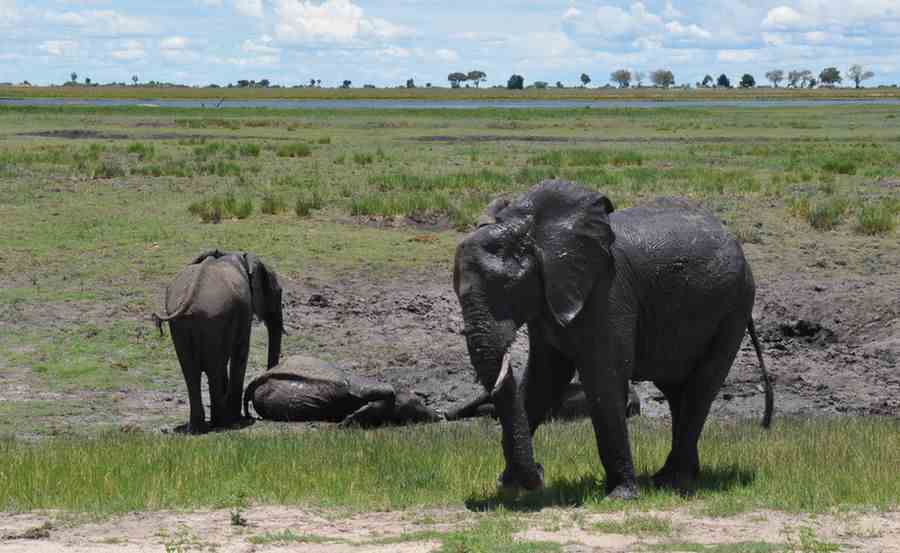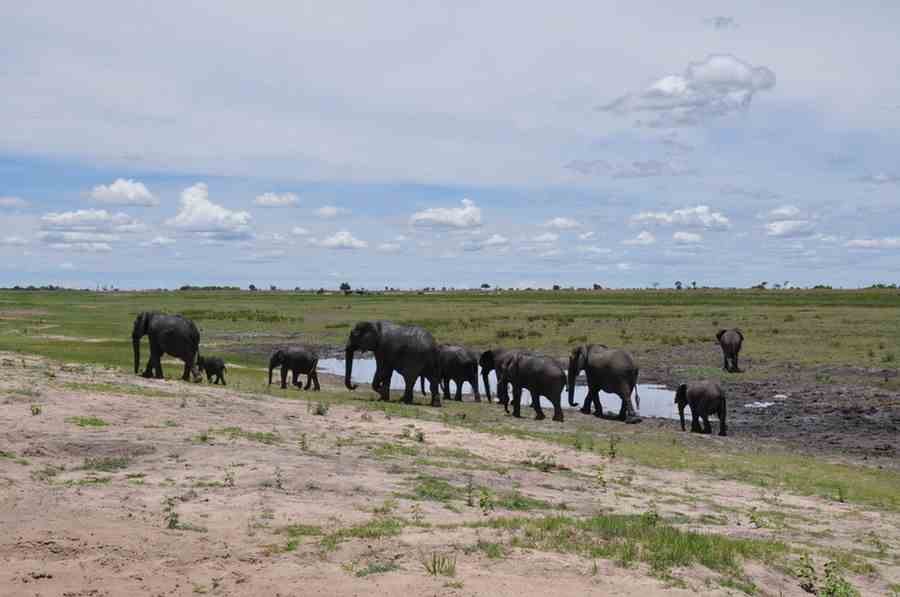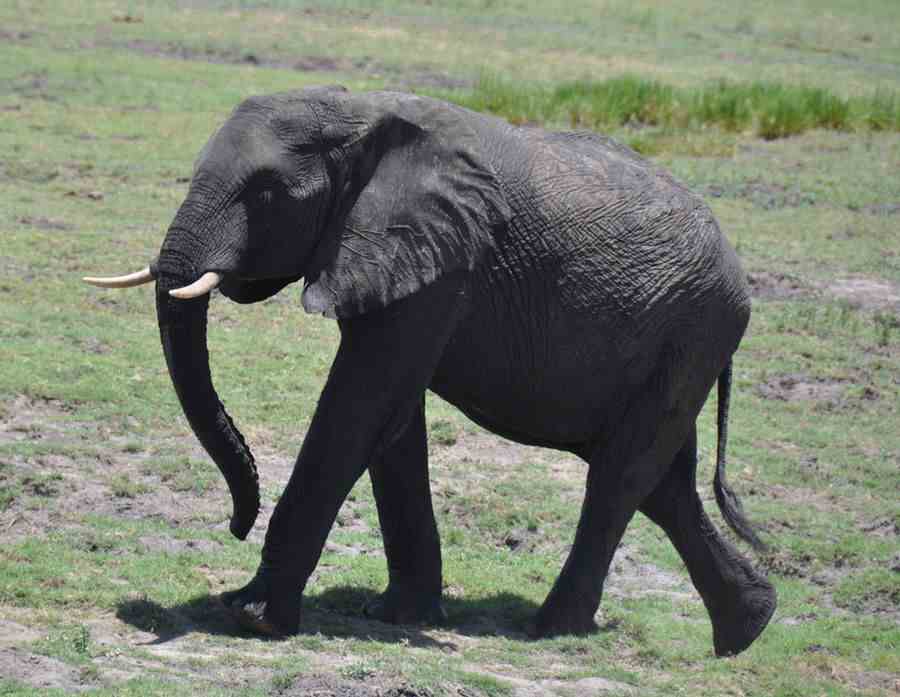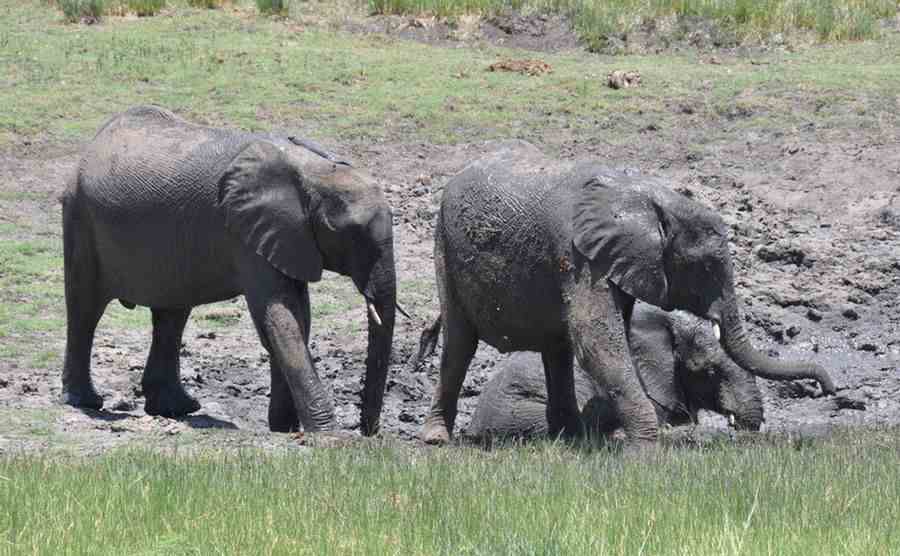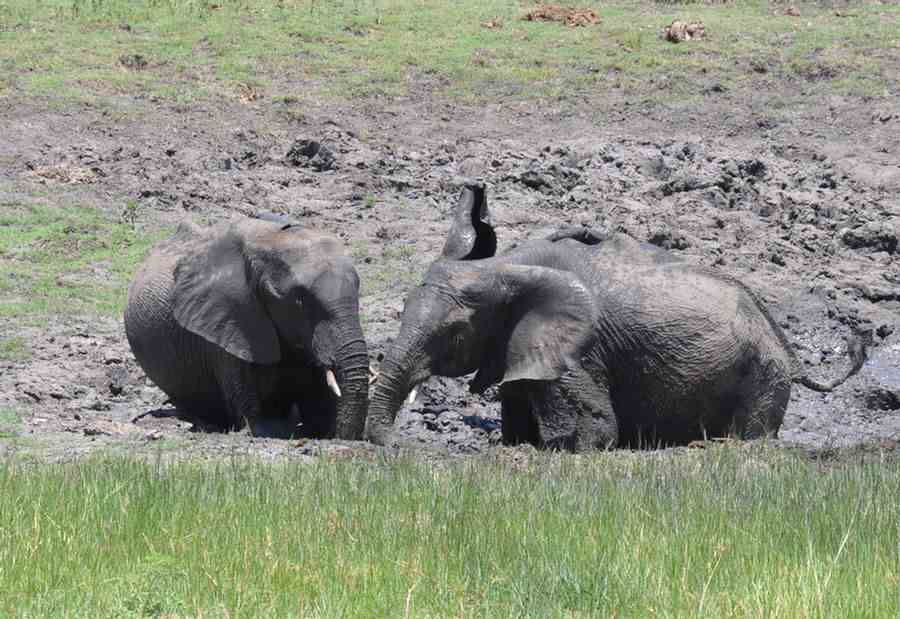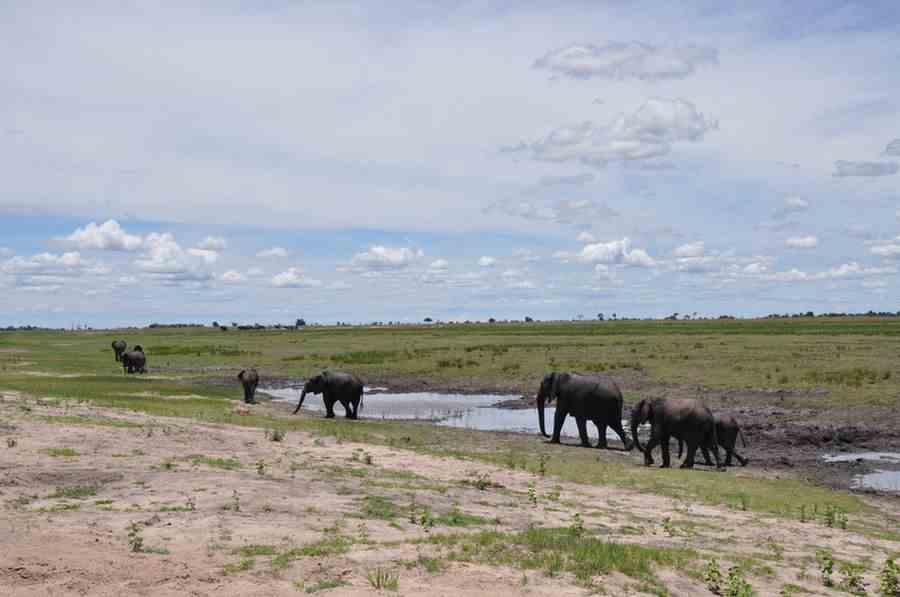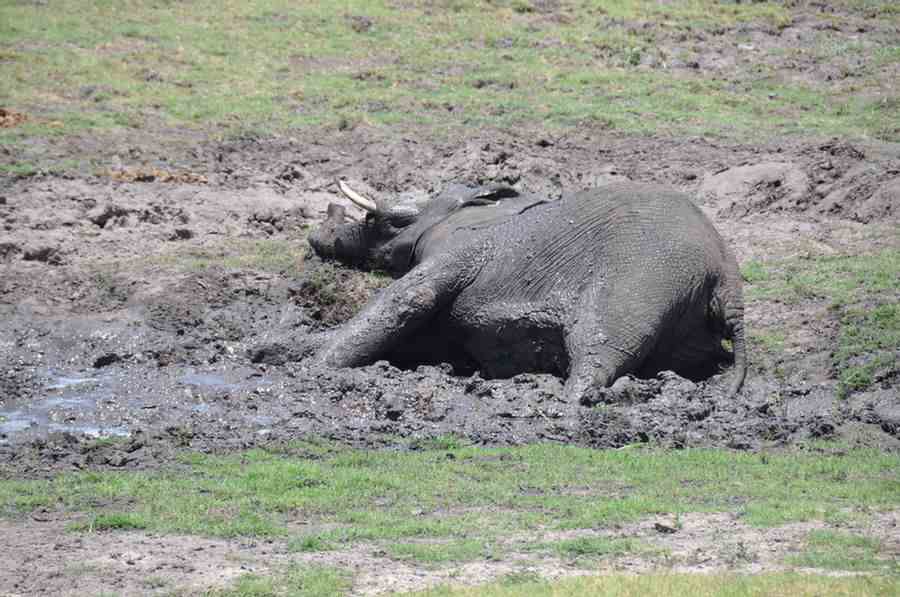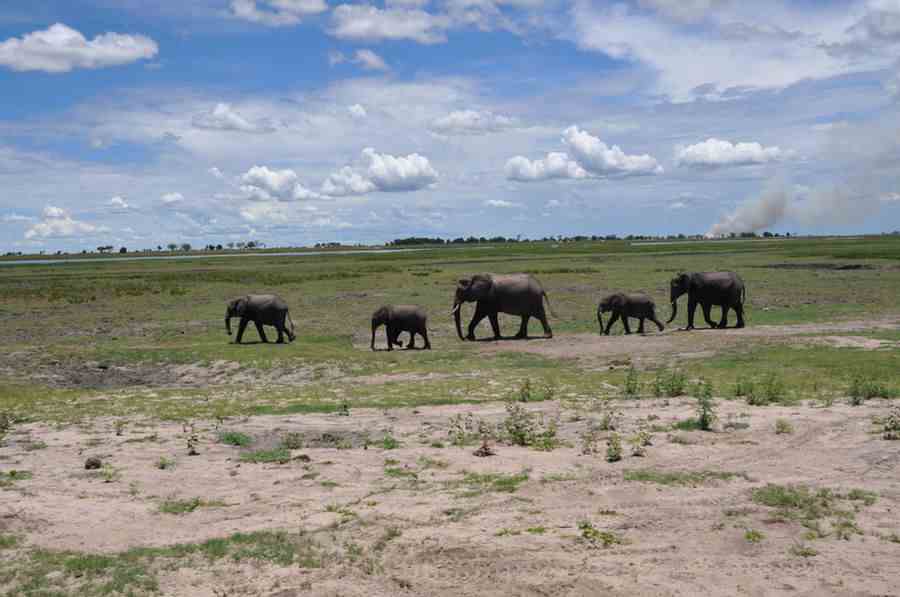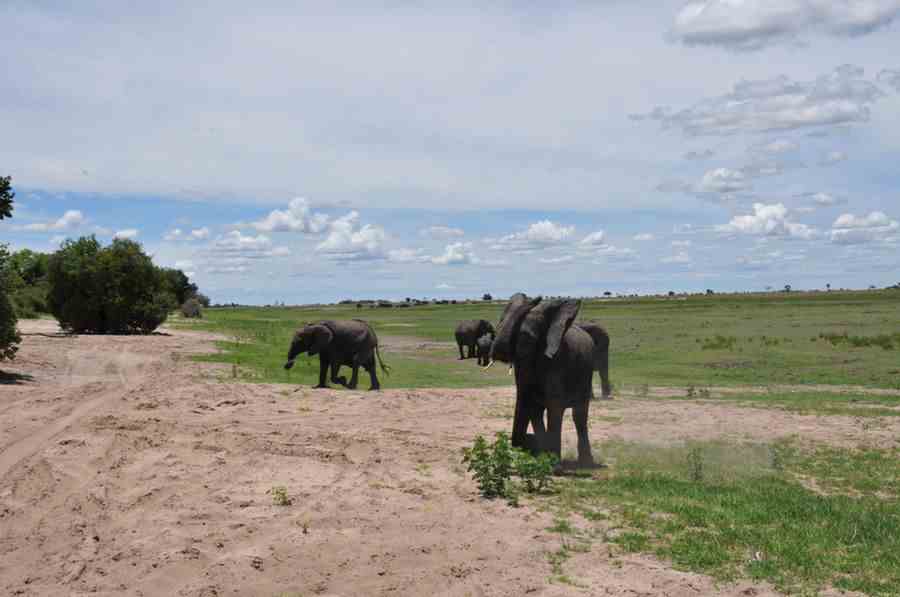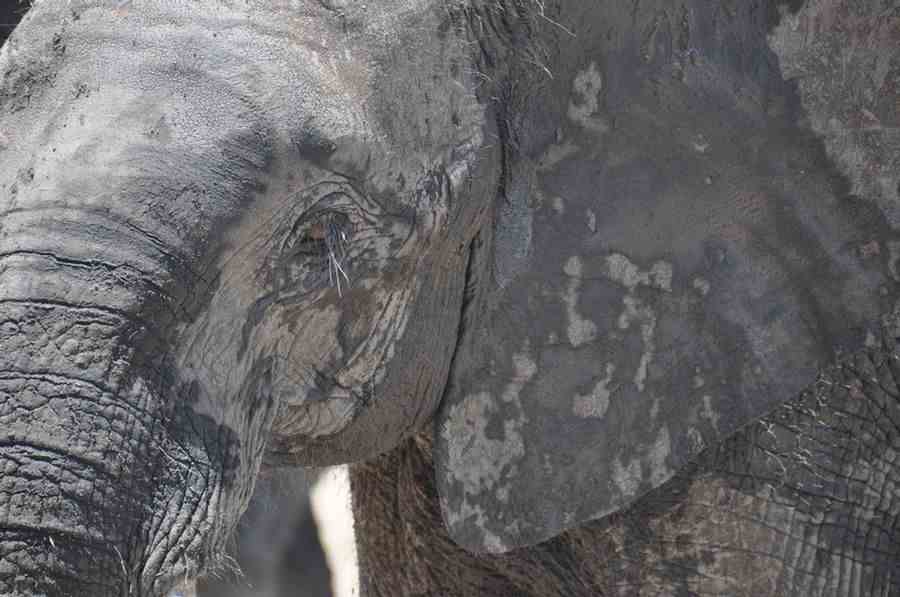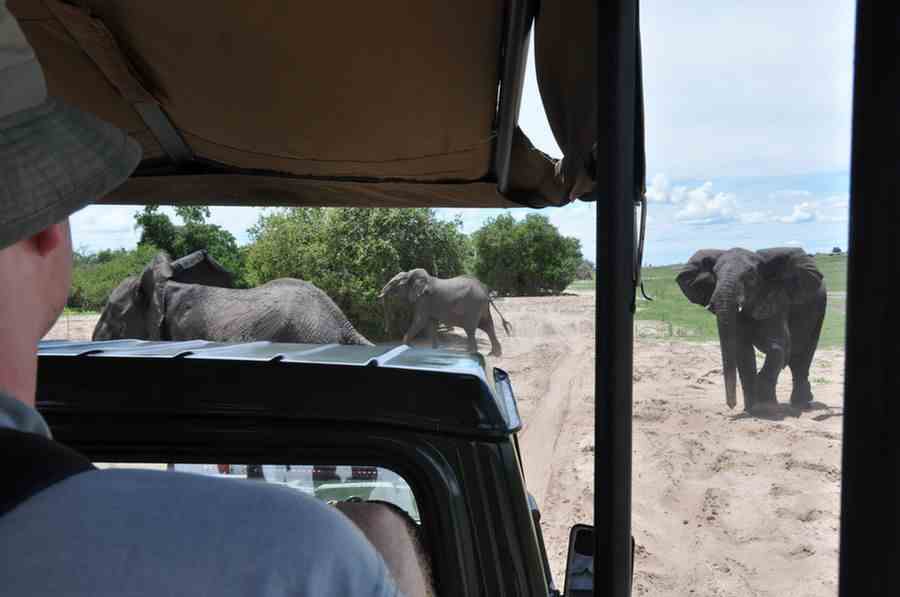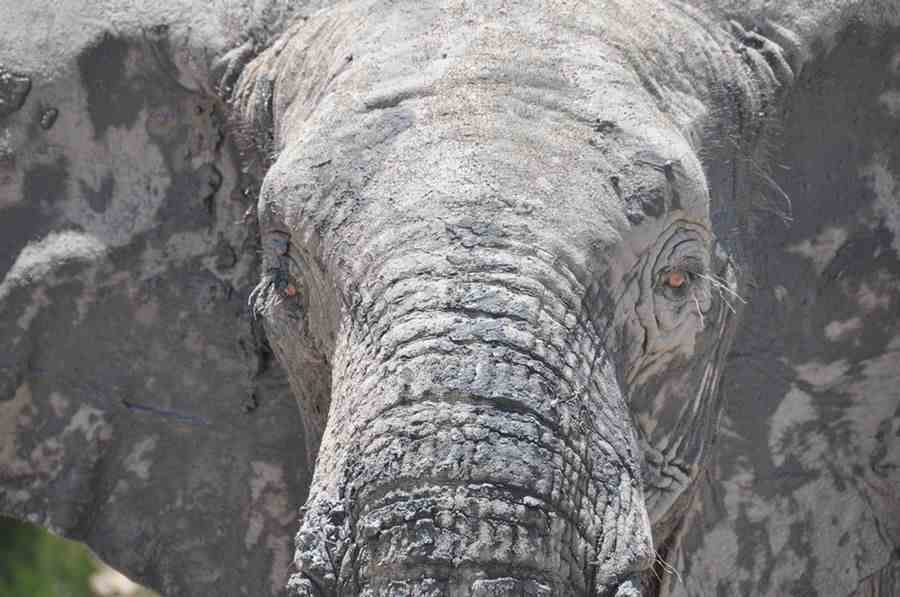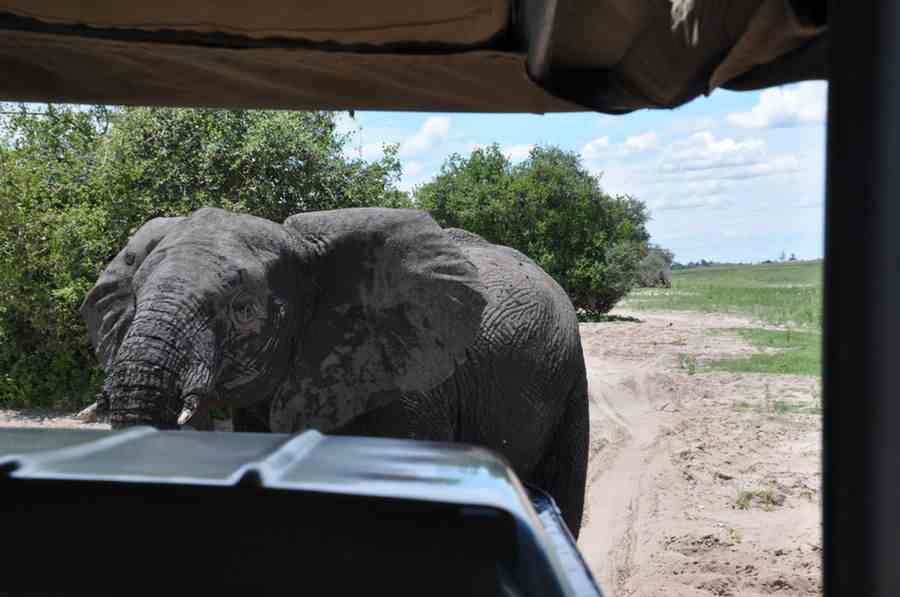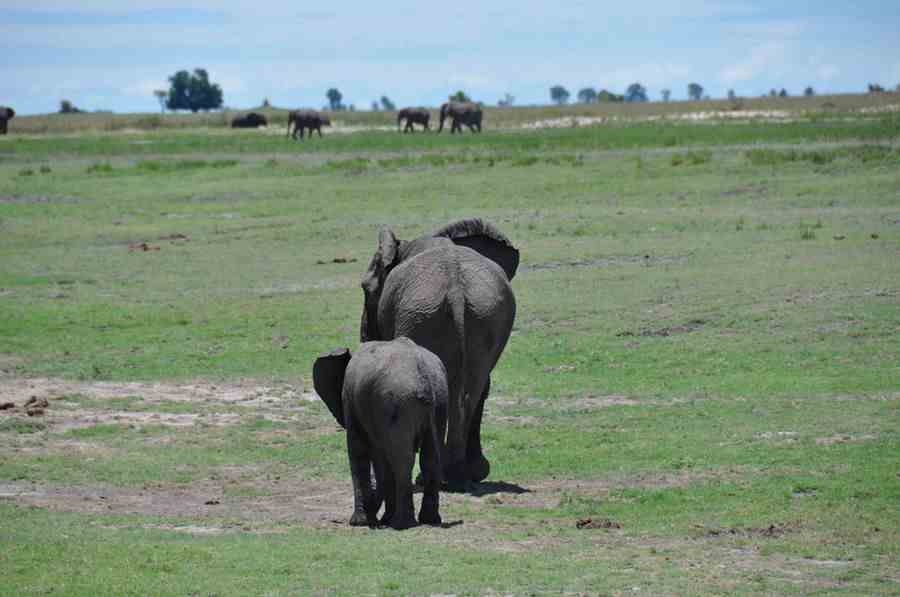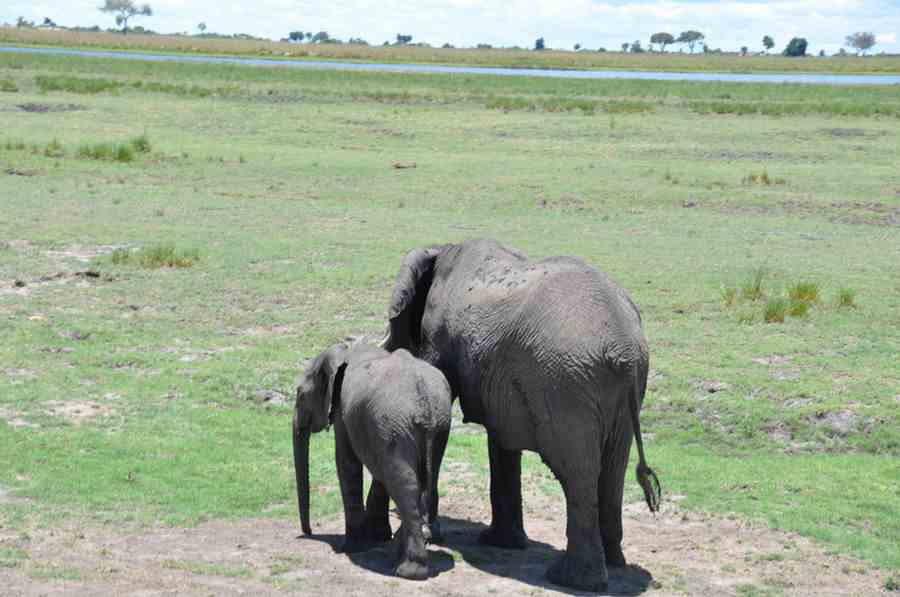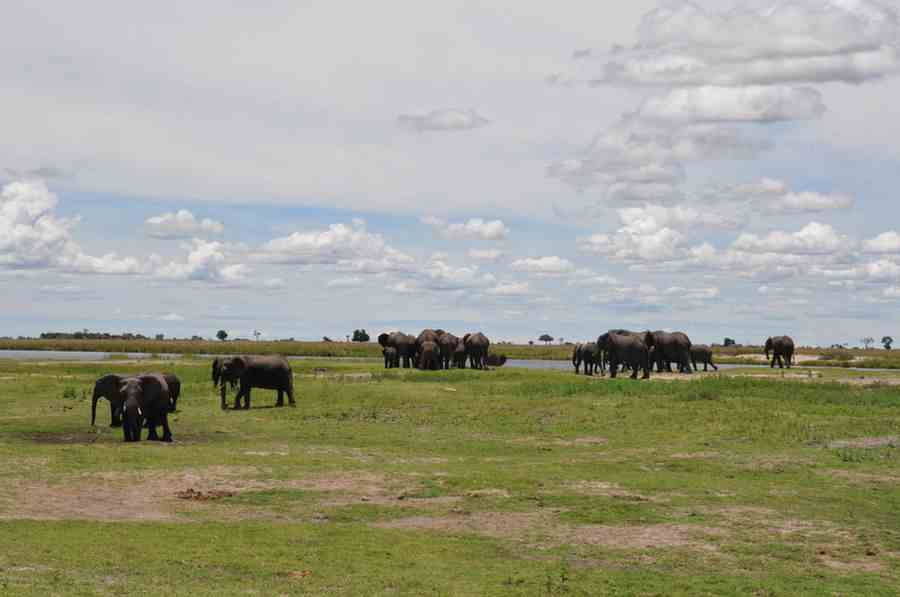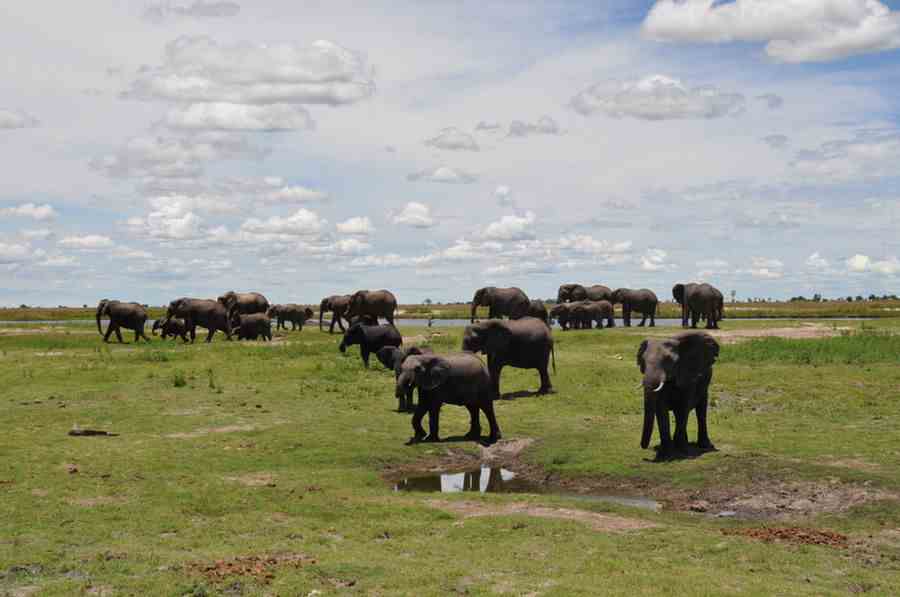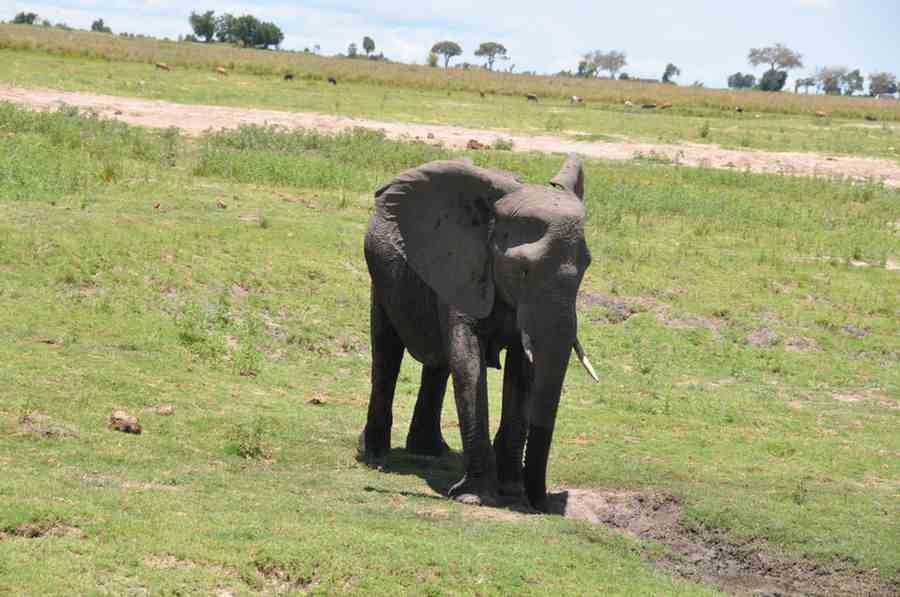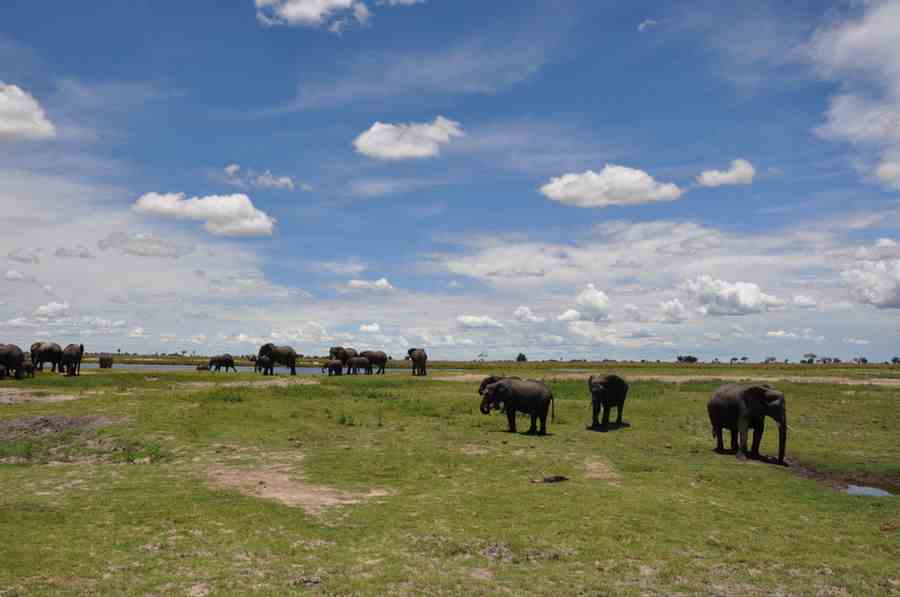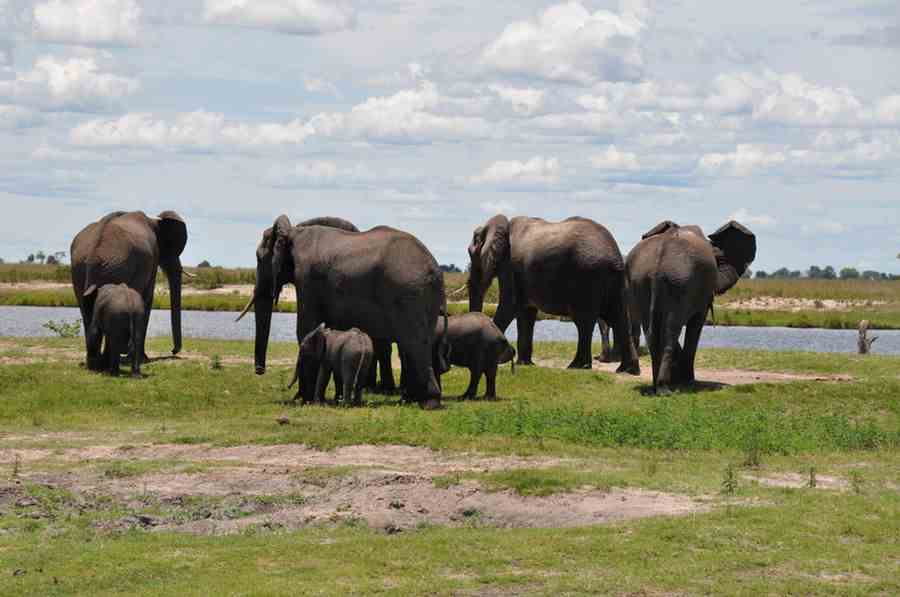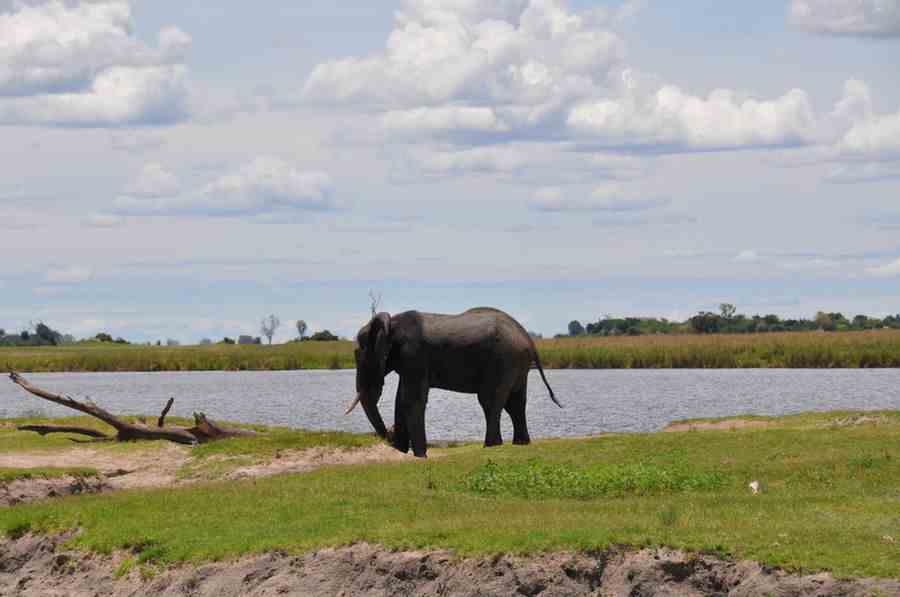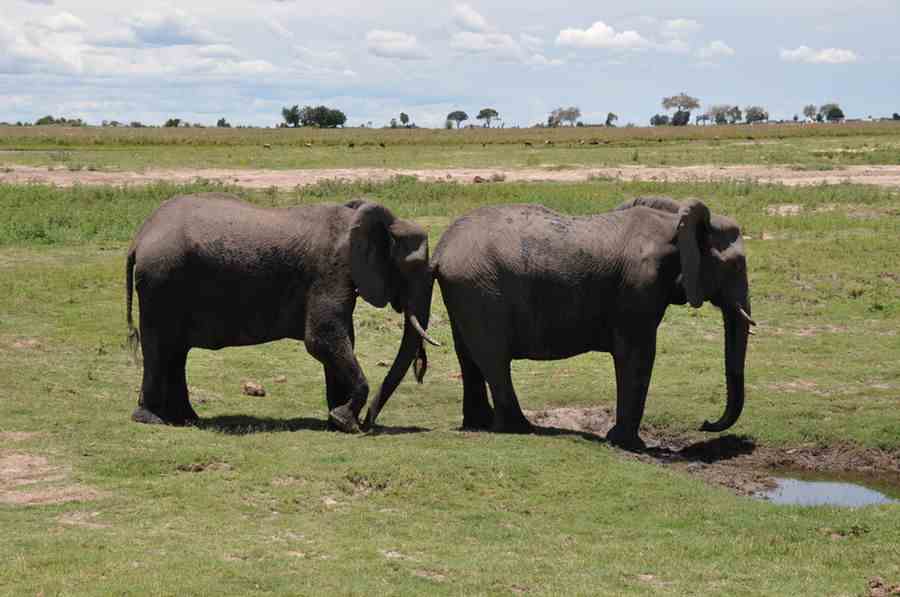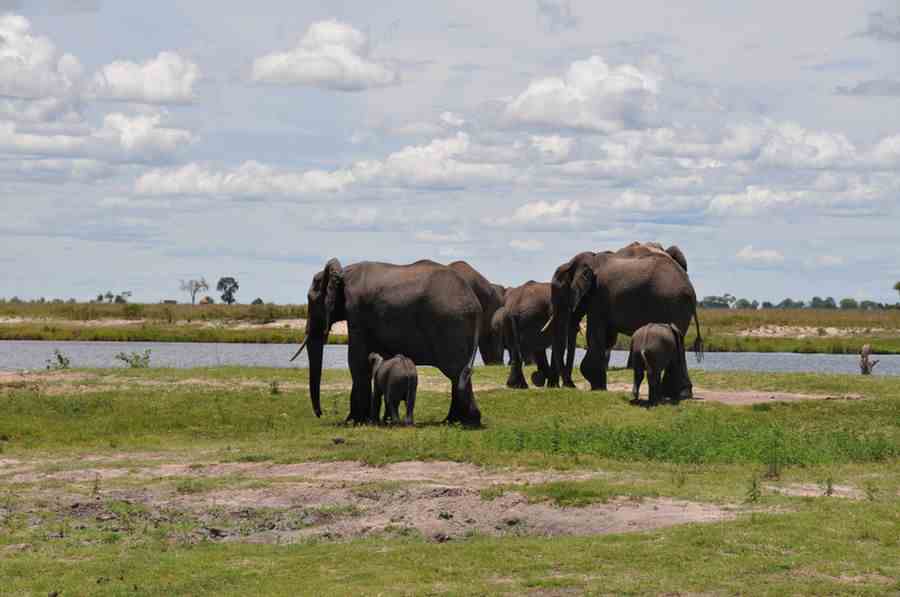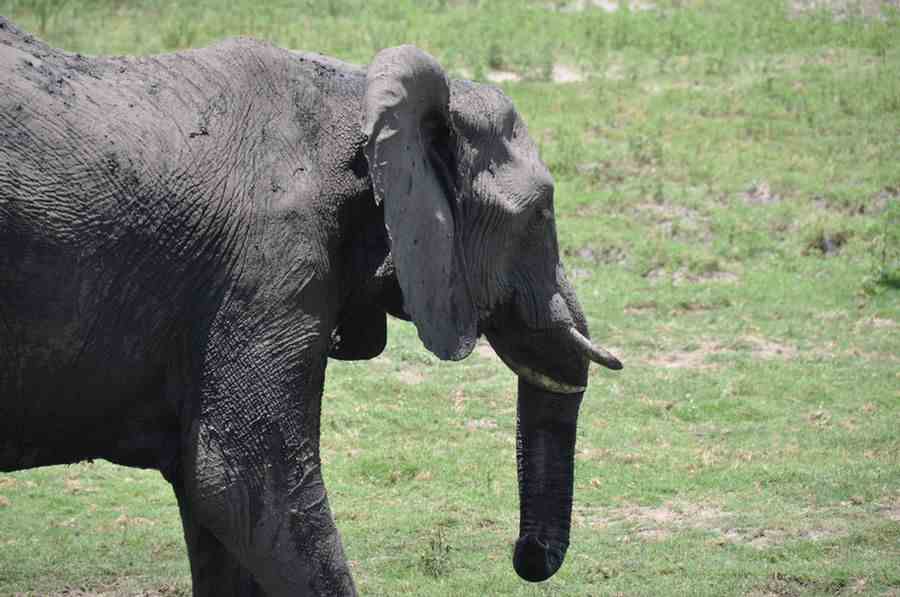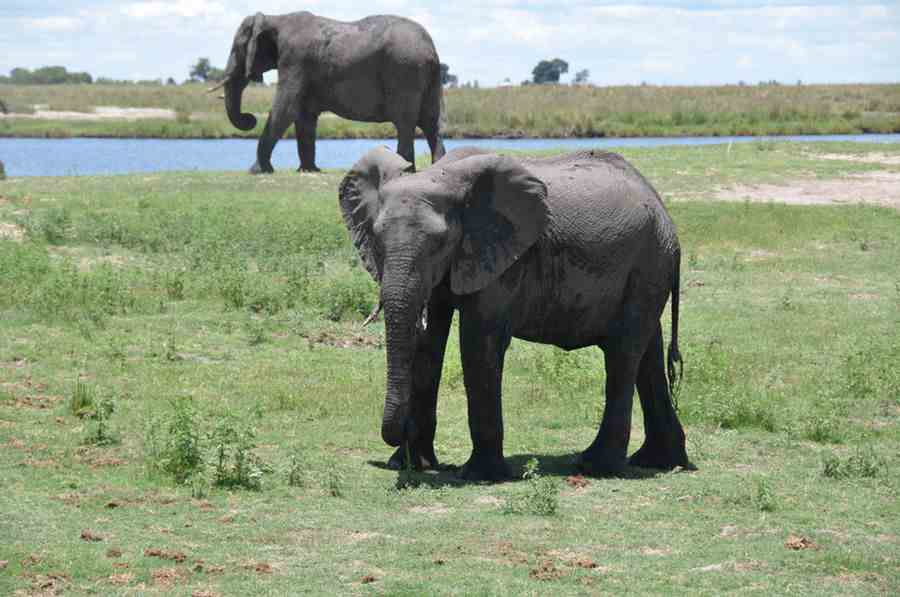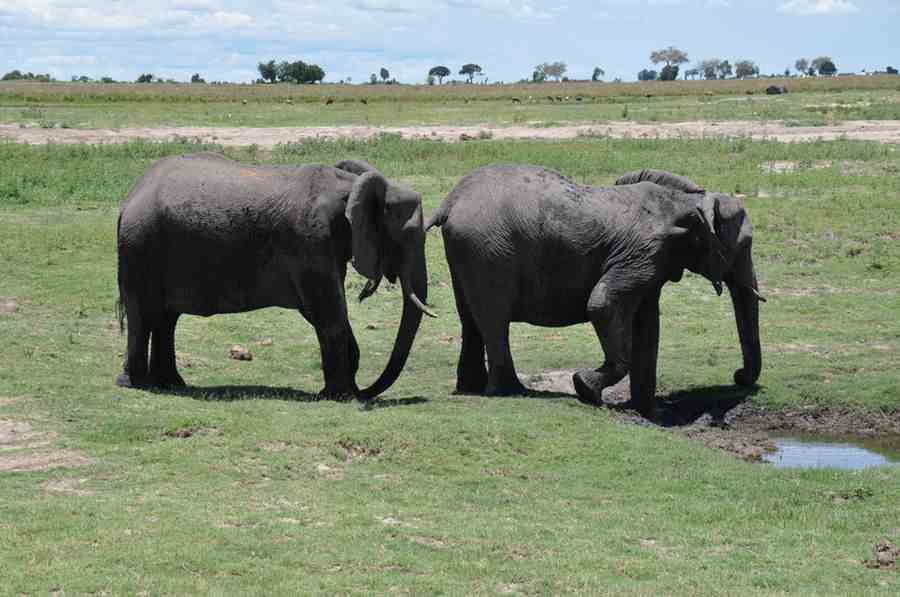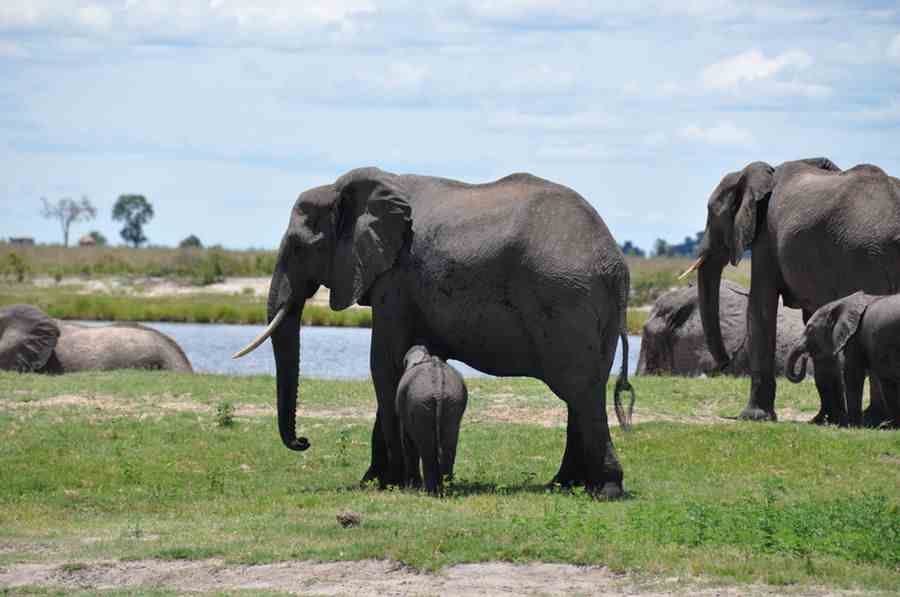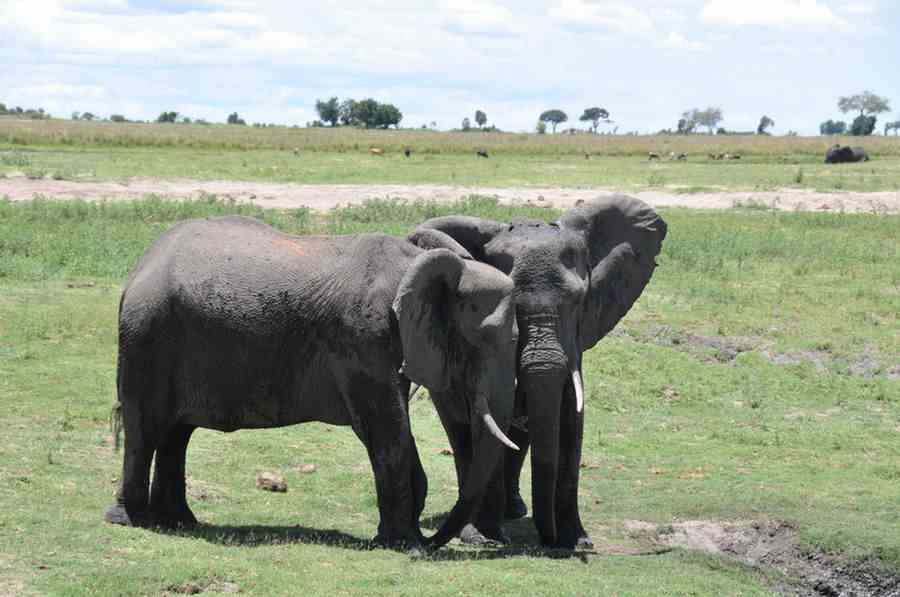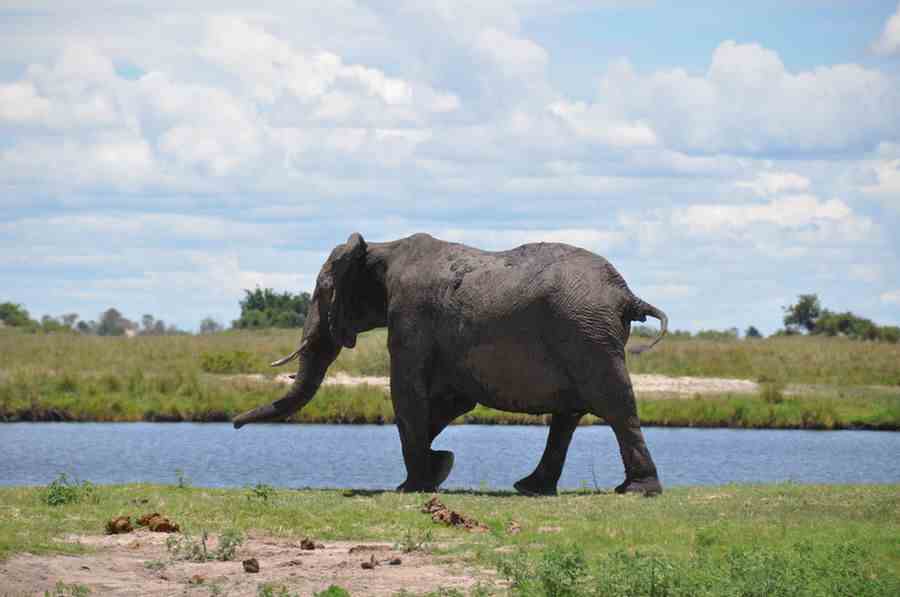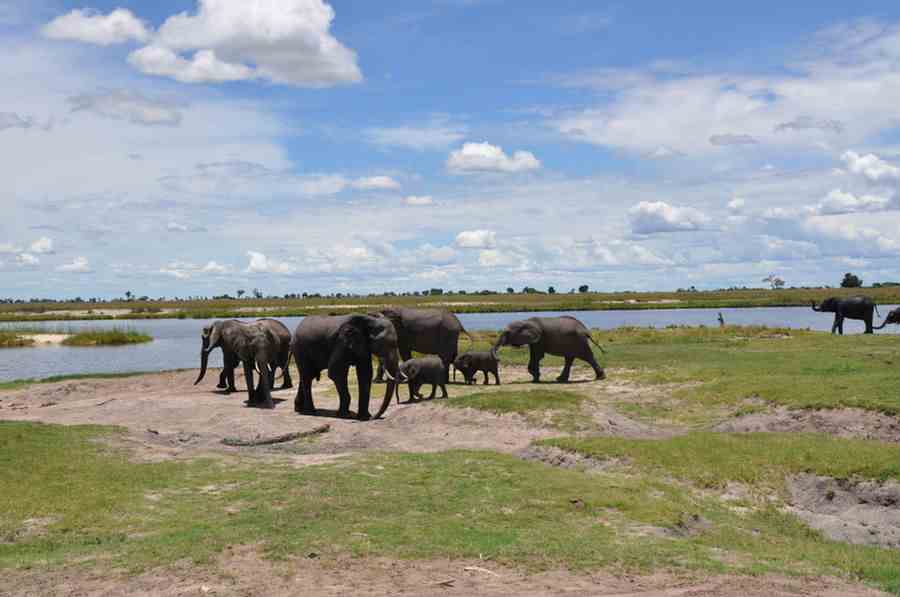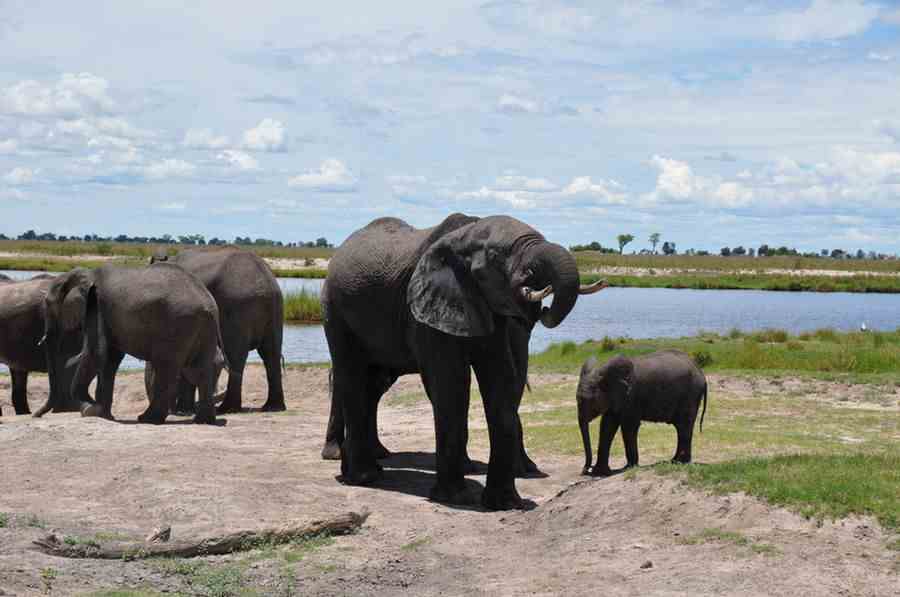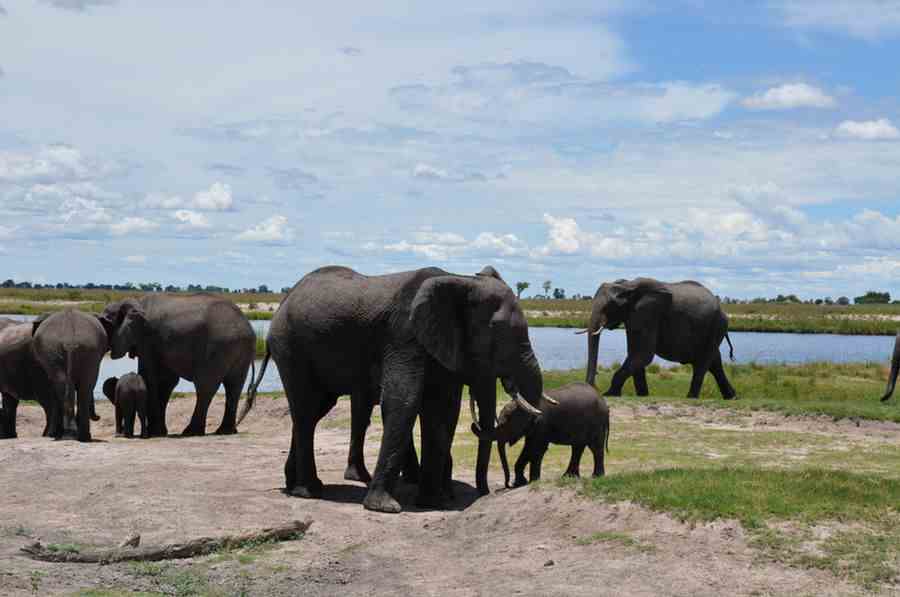 Yes, there were
warthogs
too ...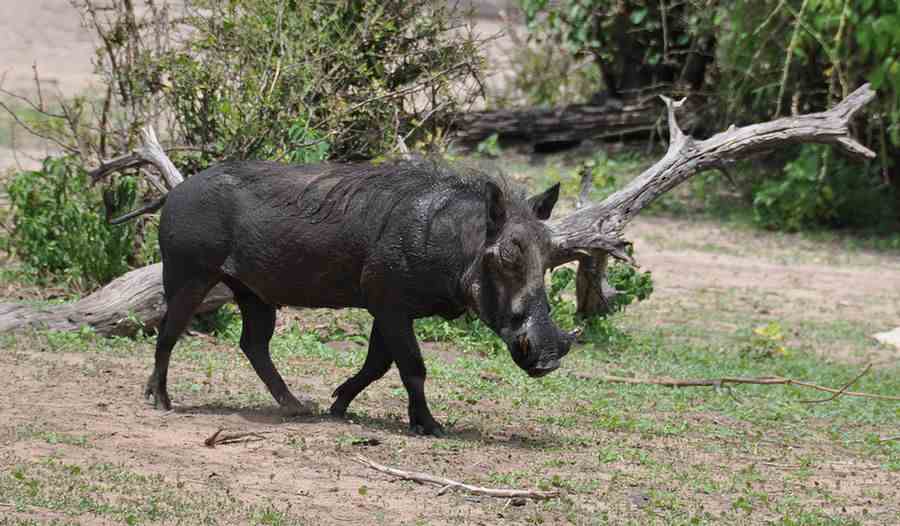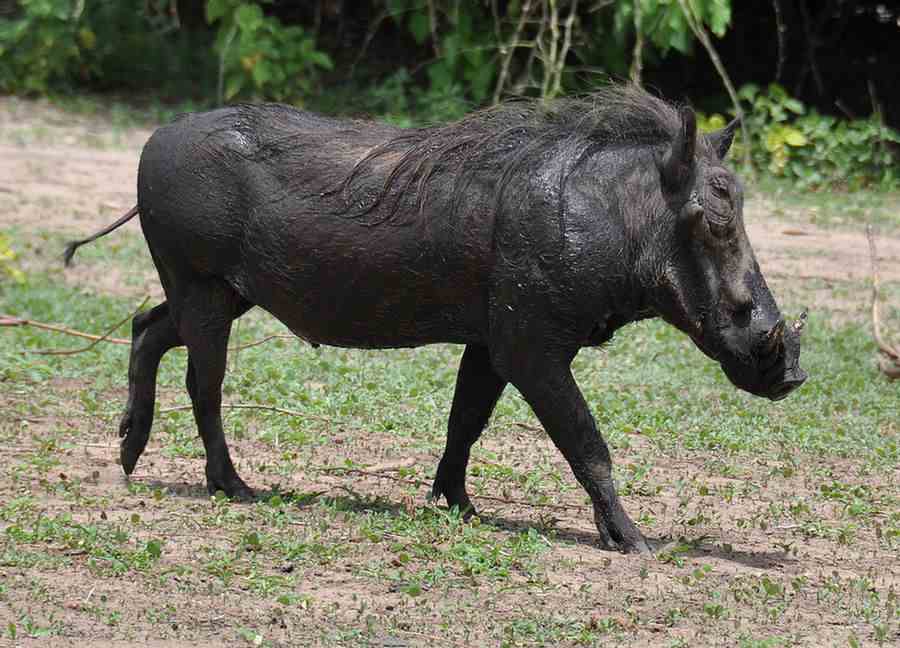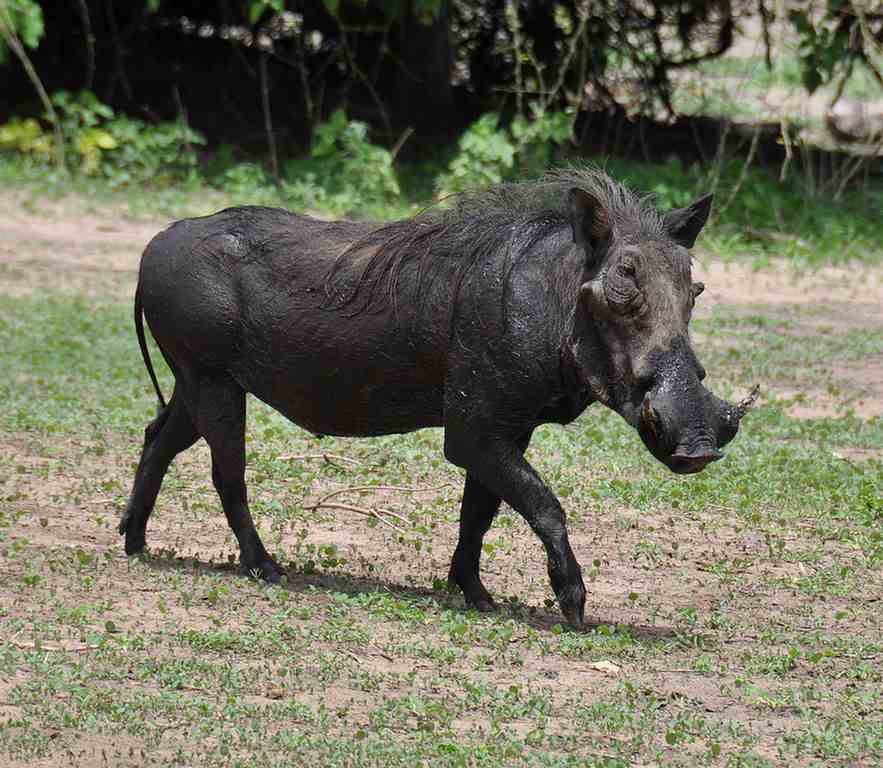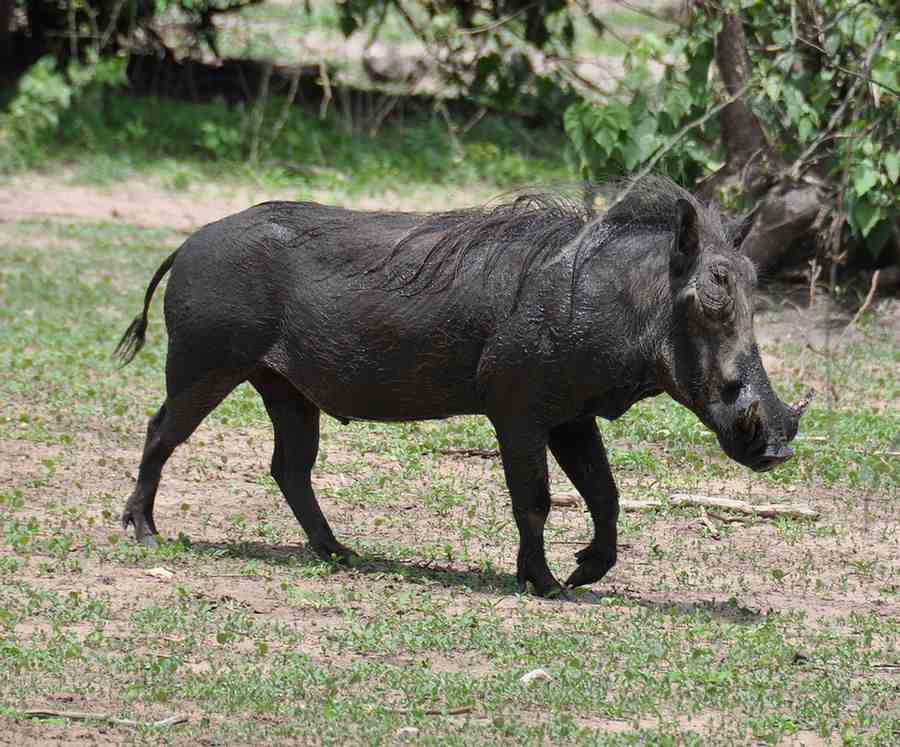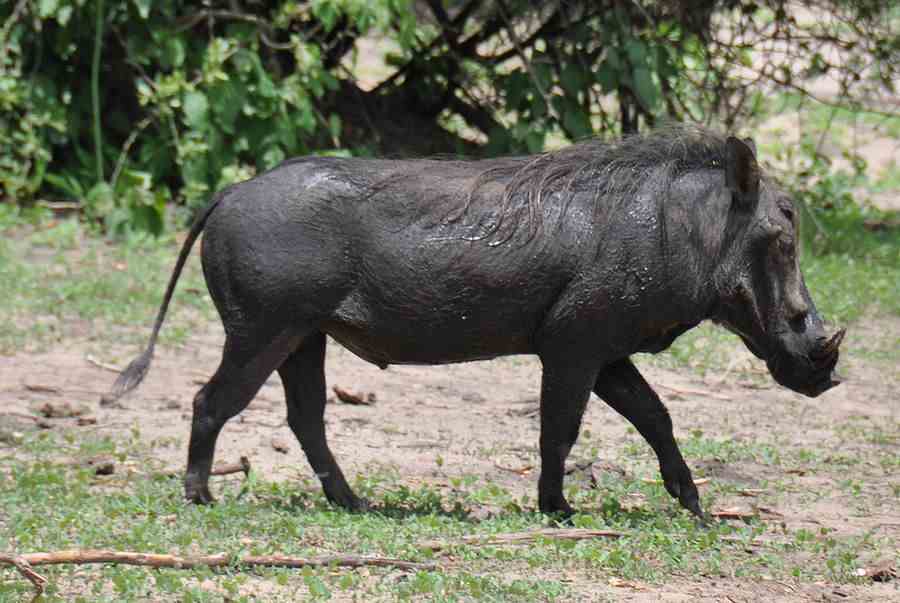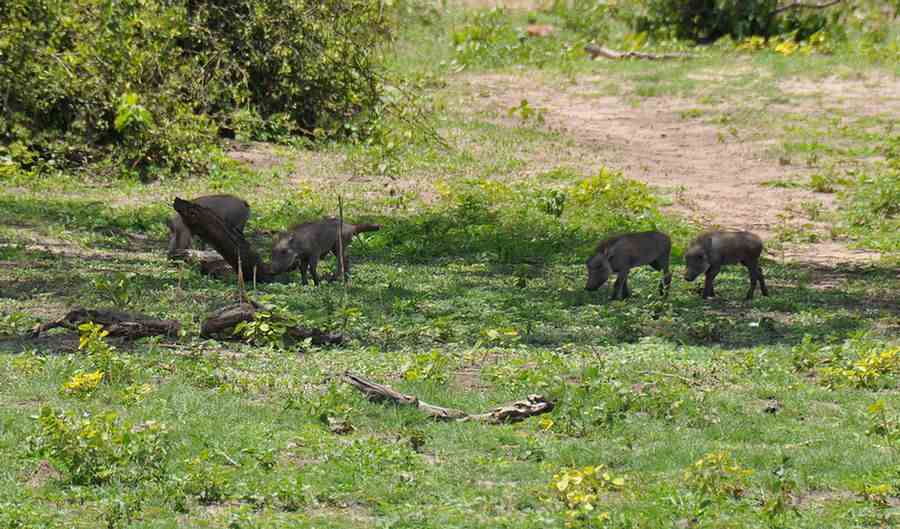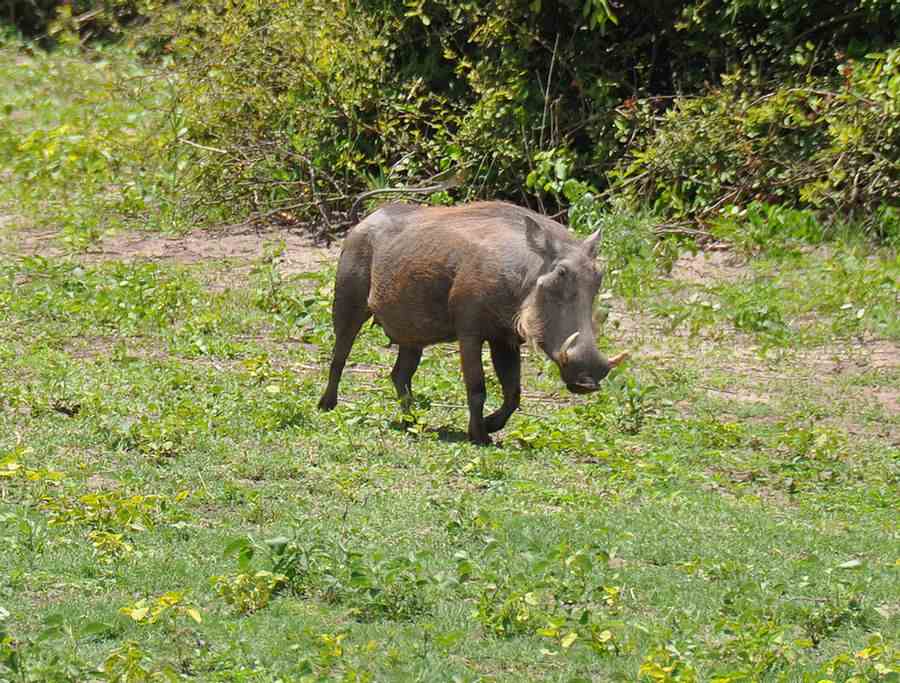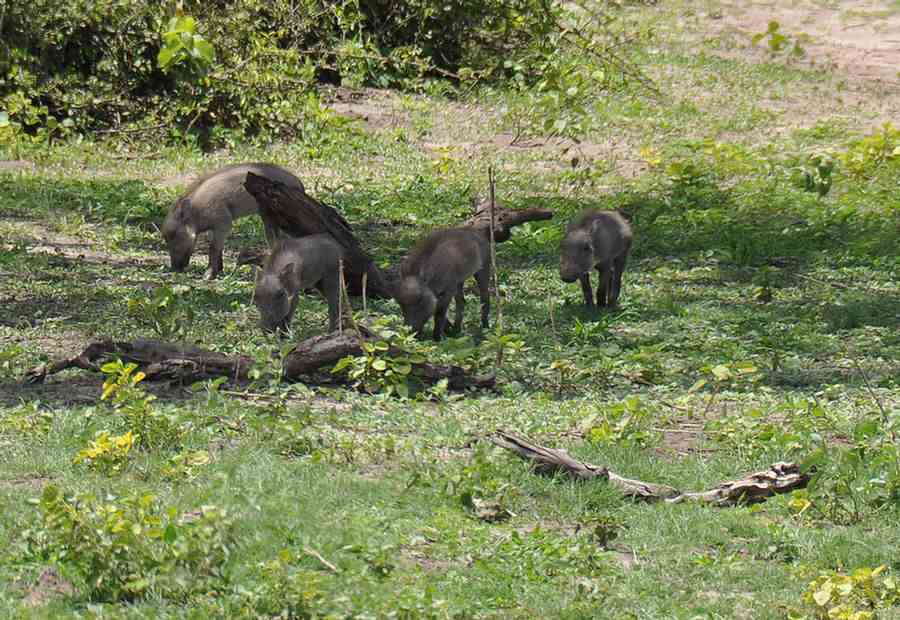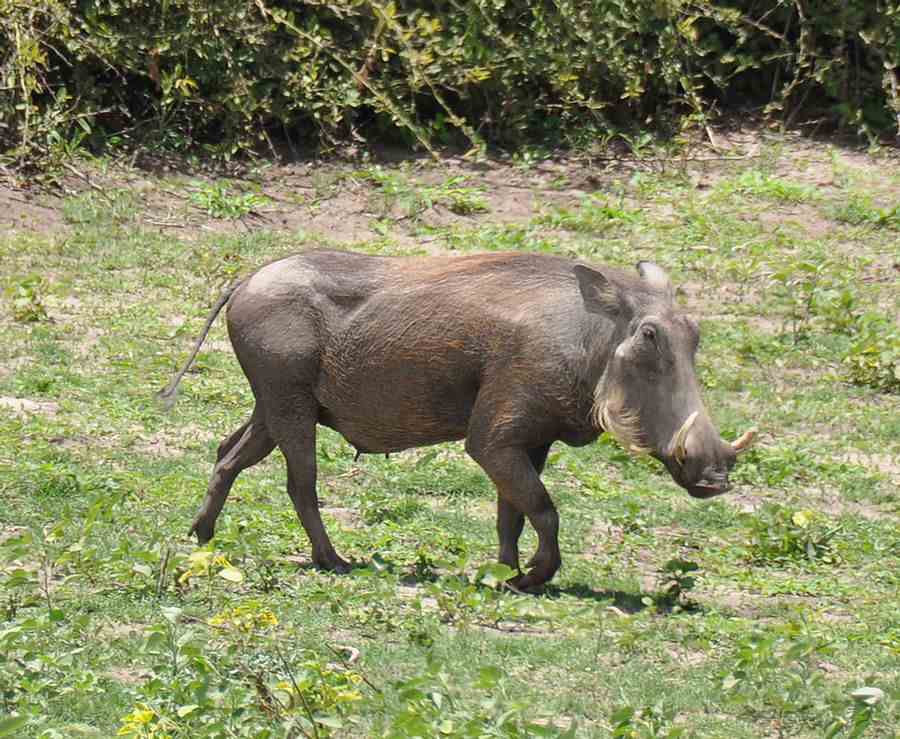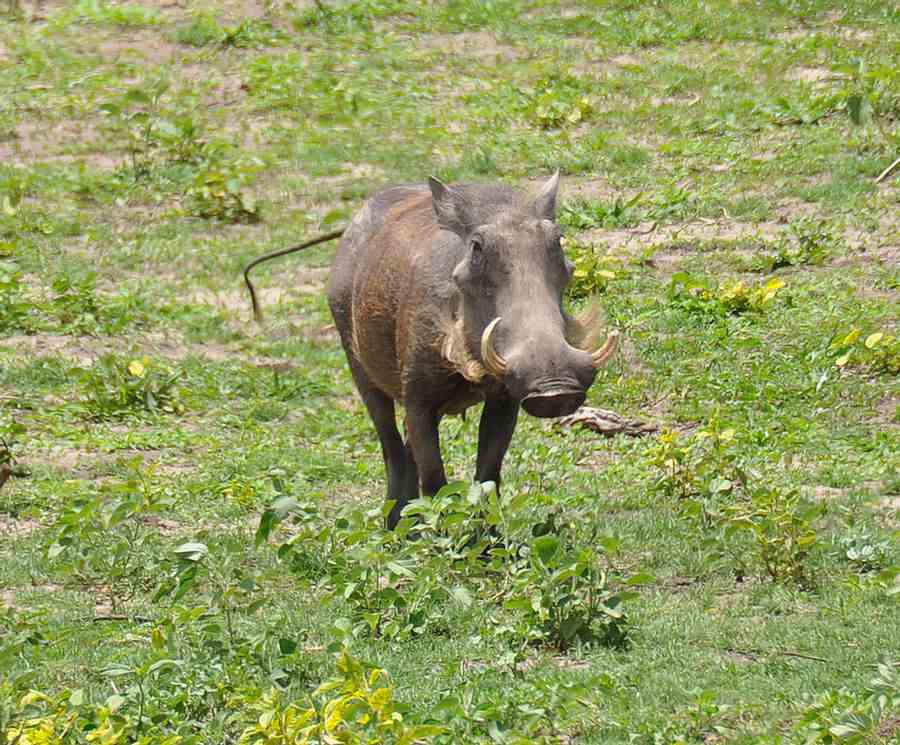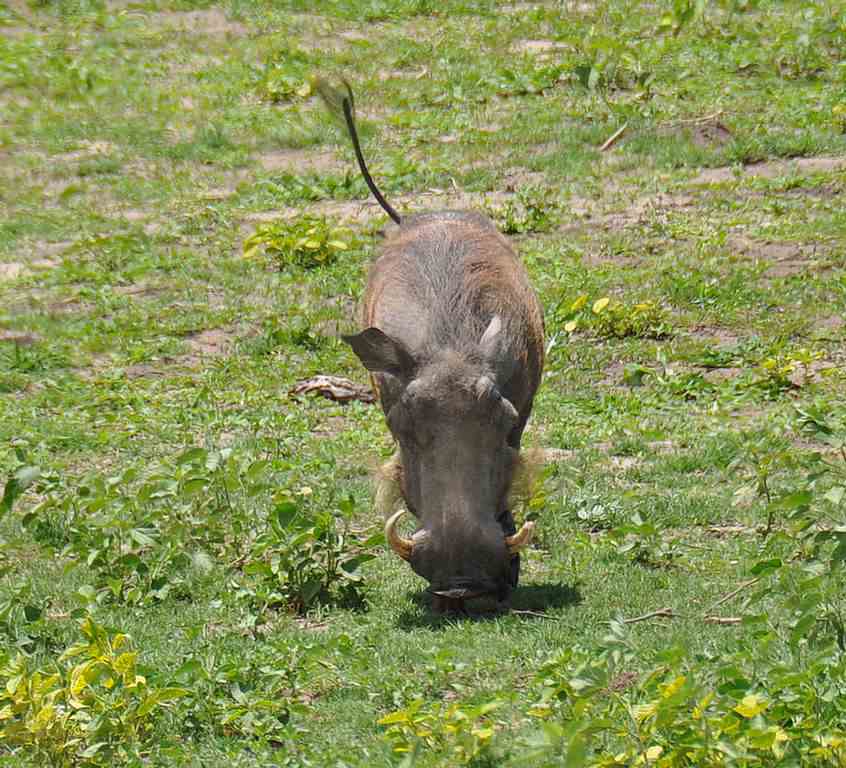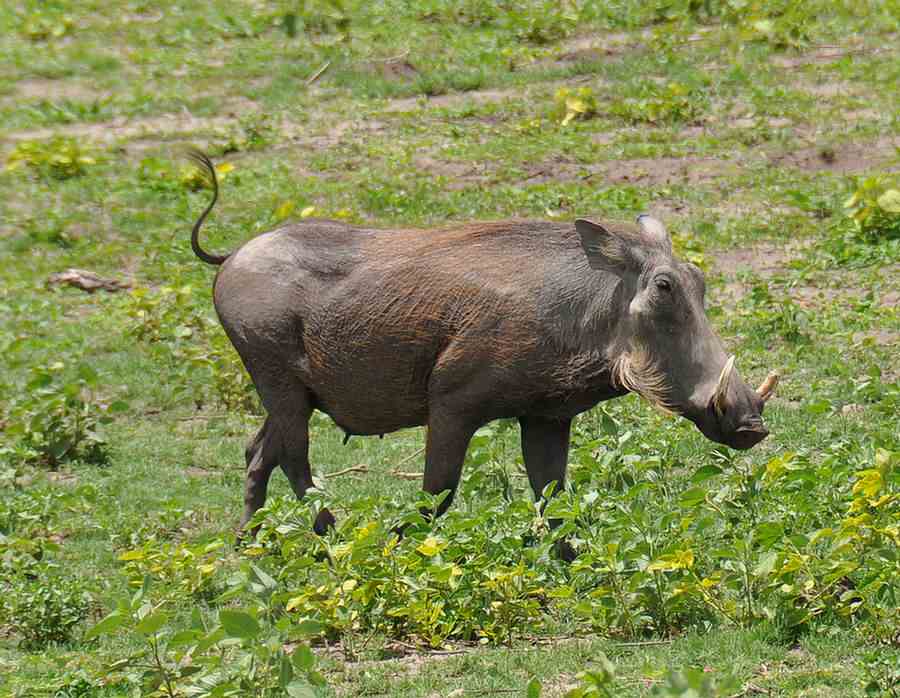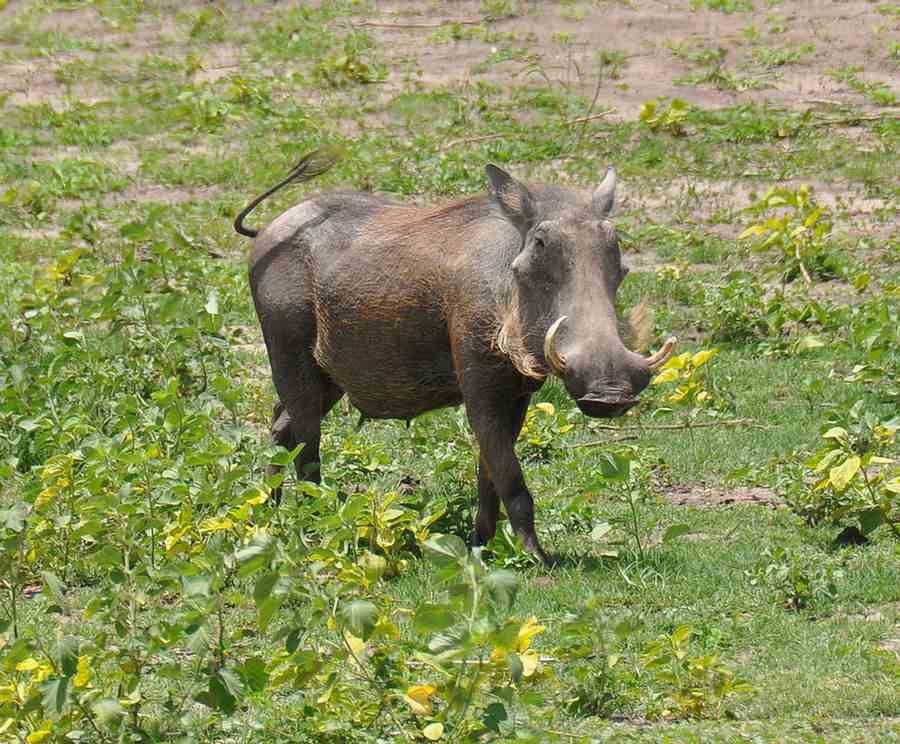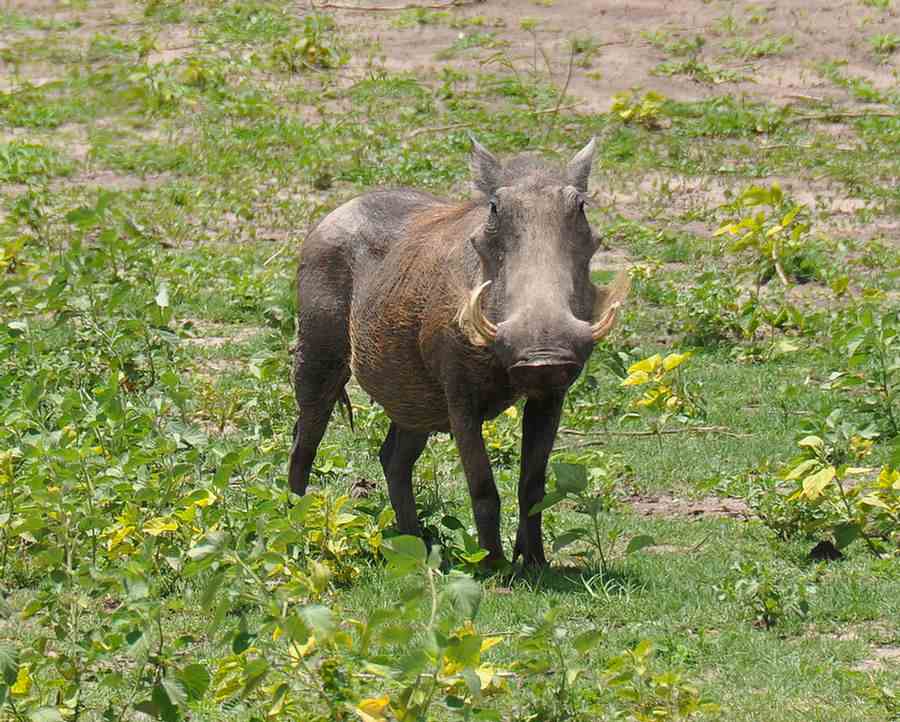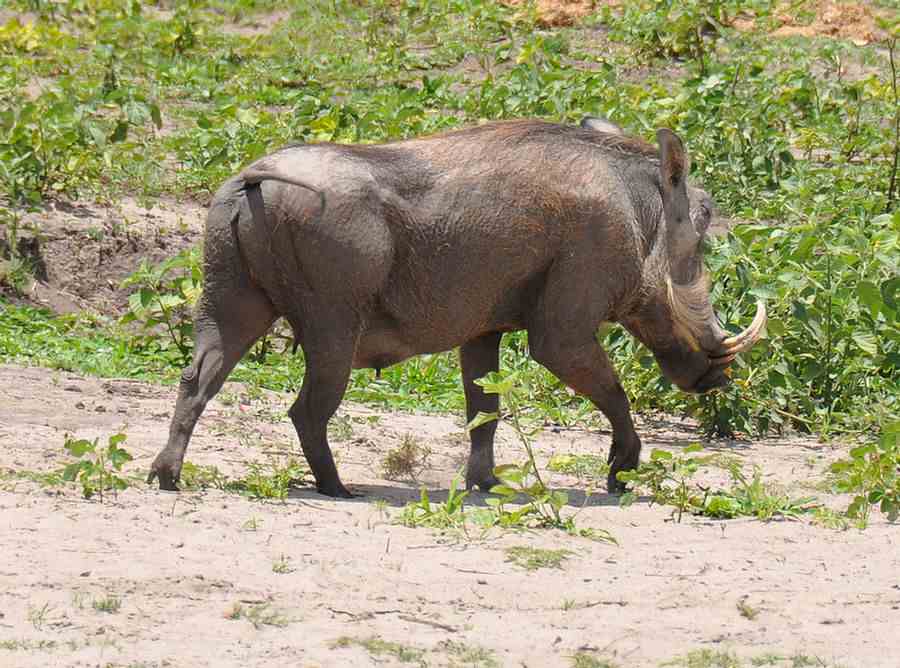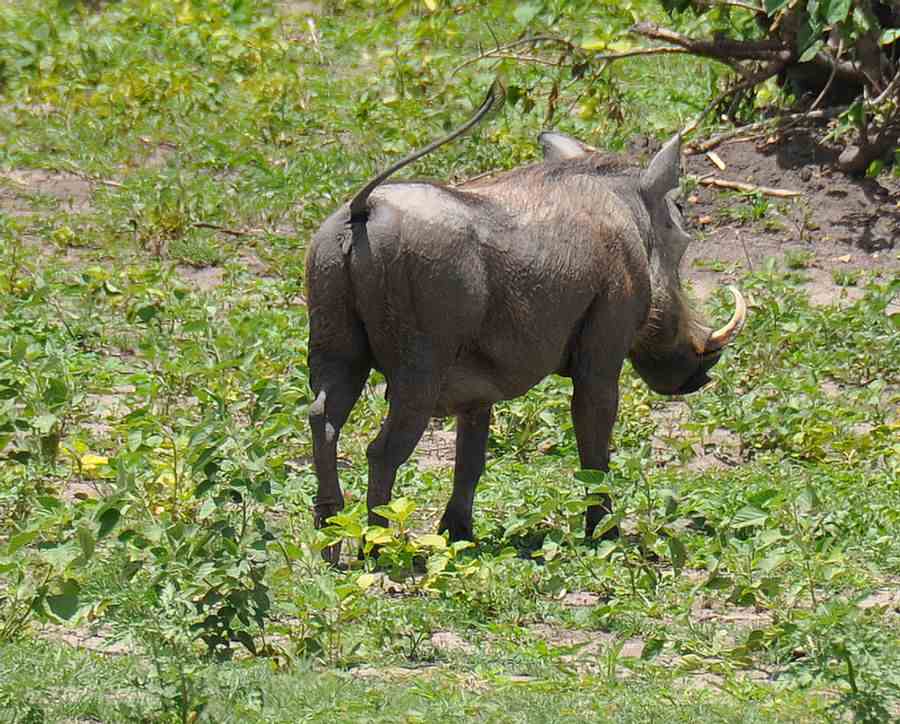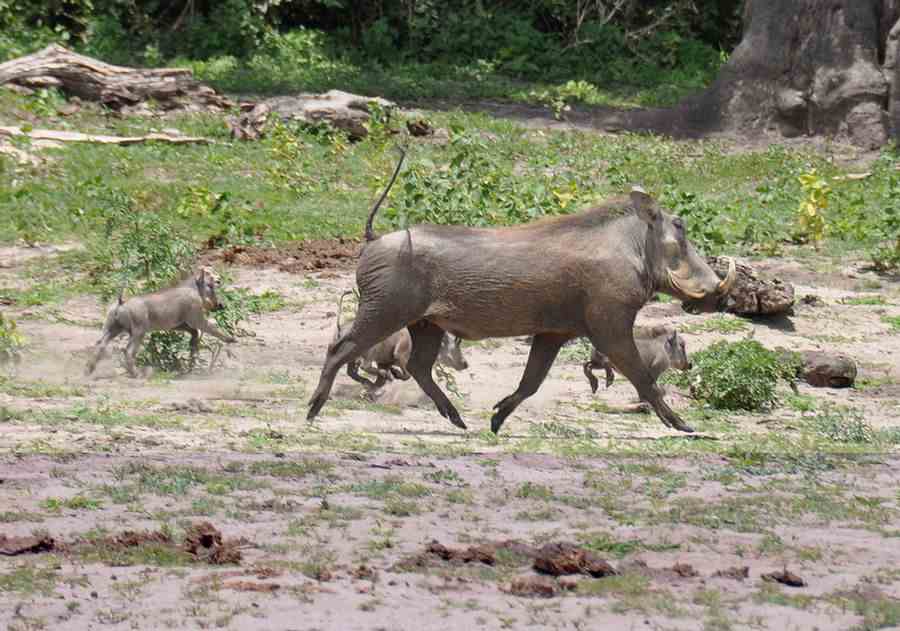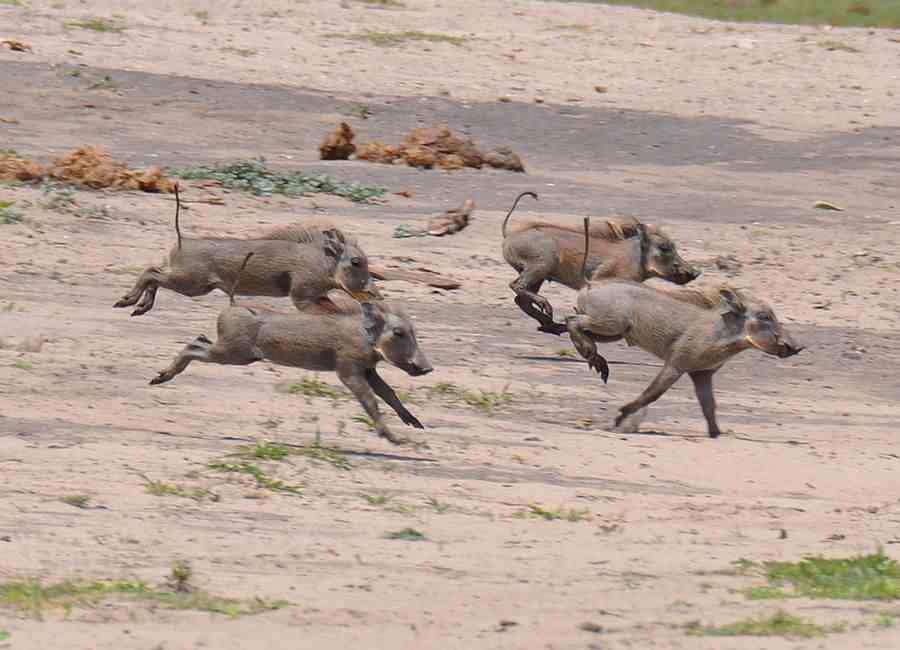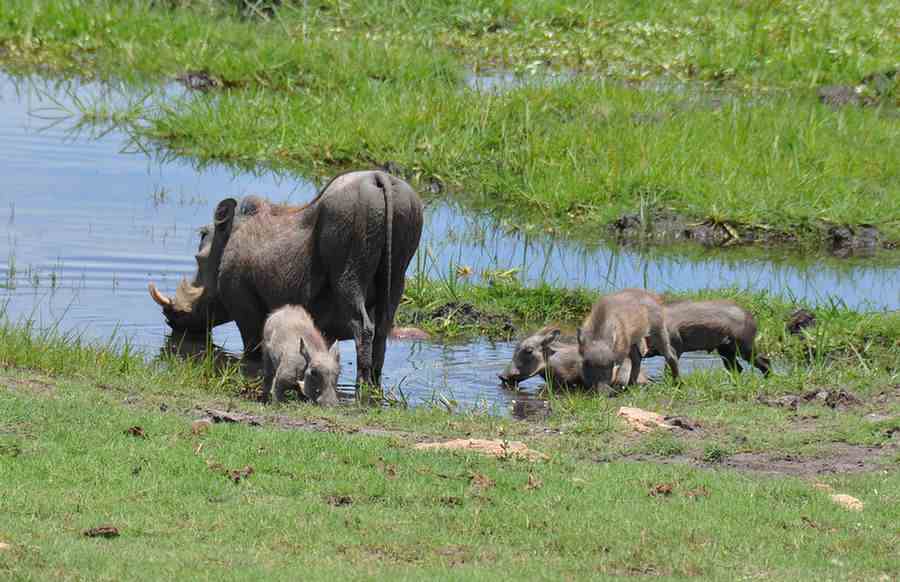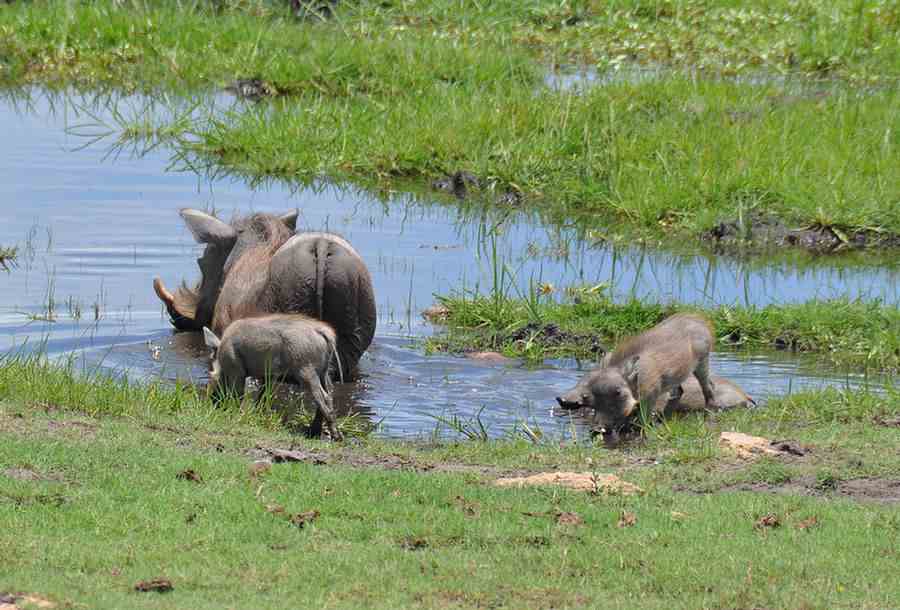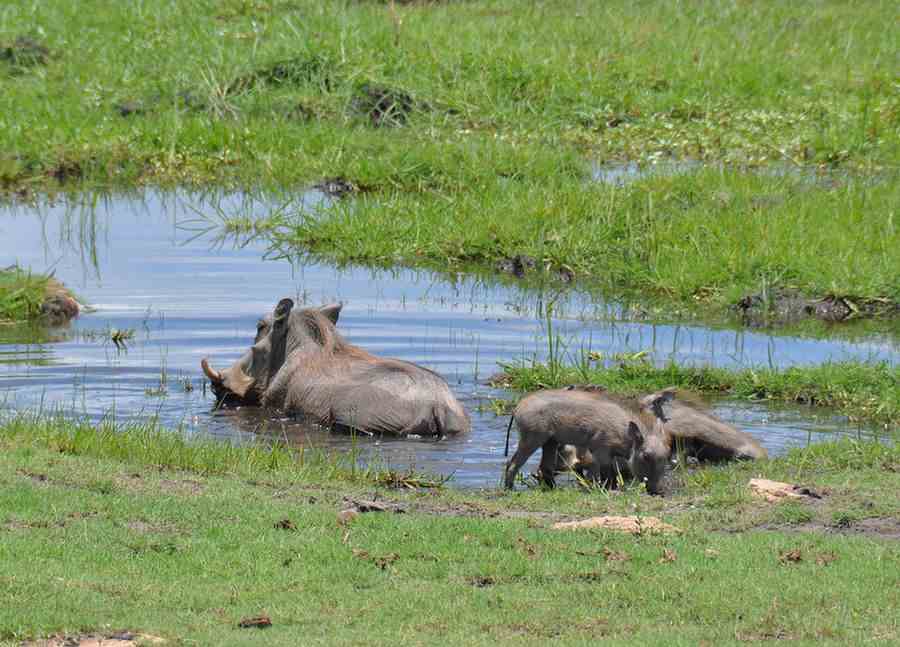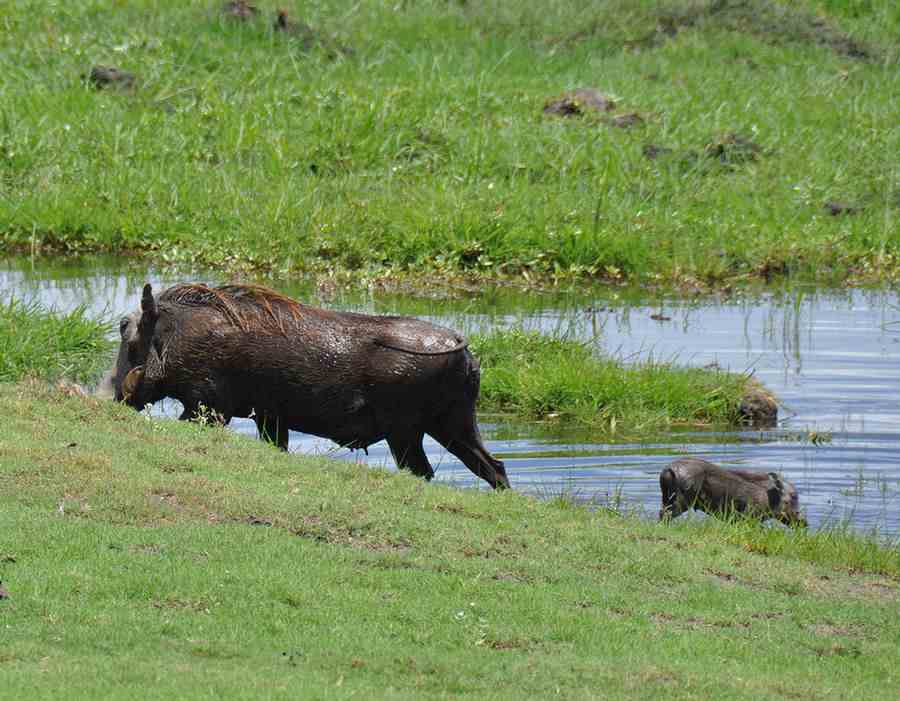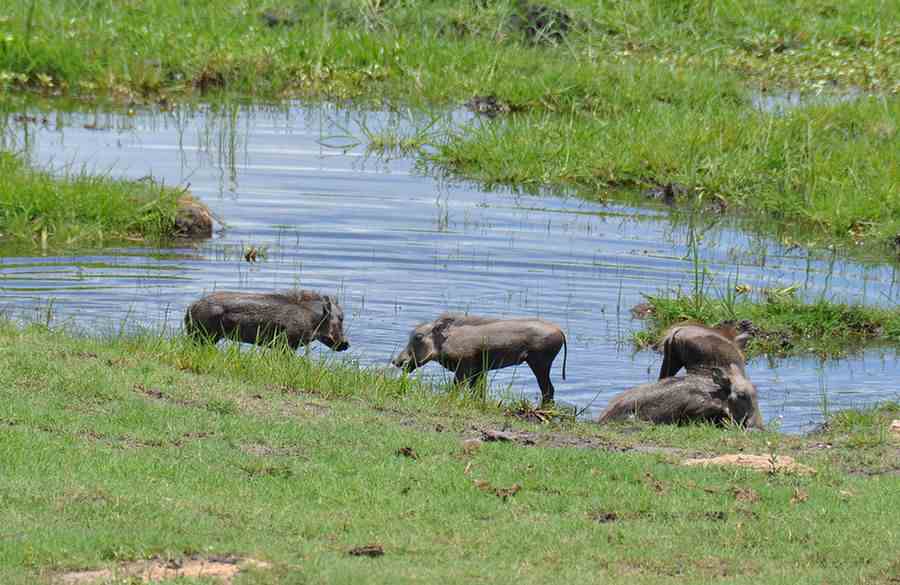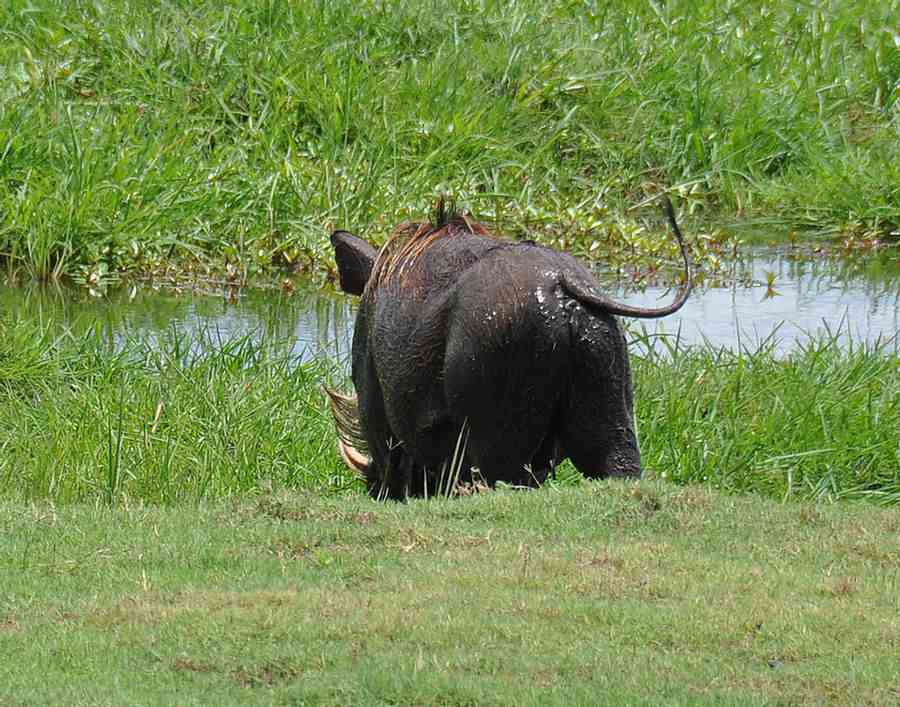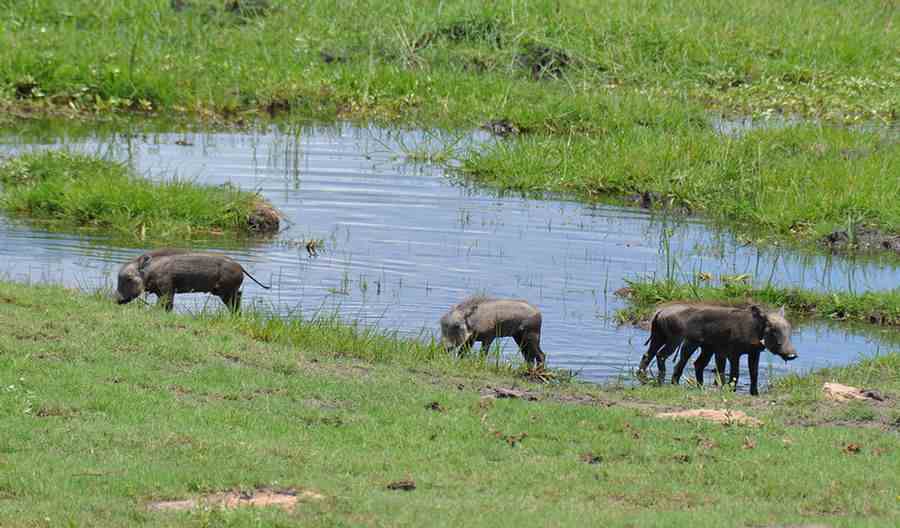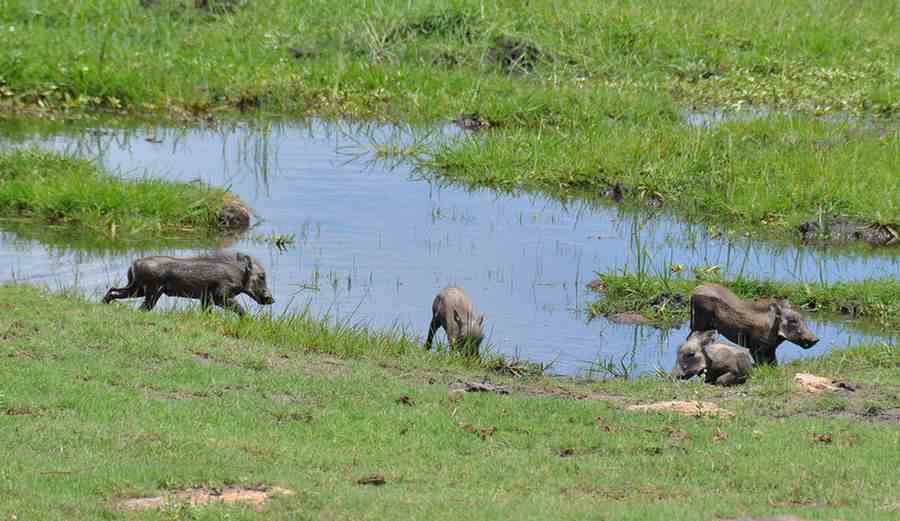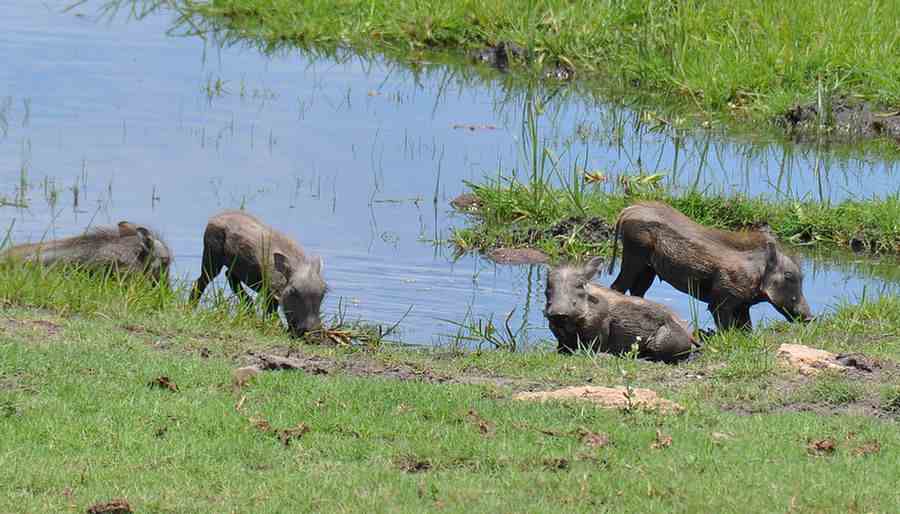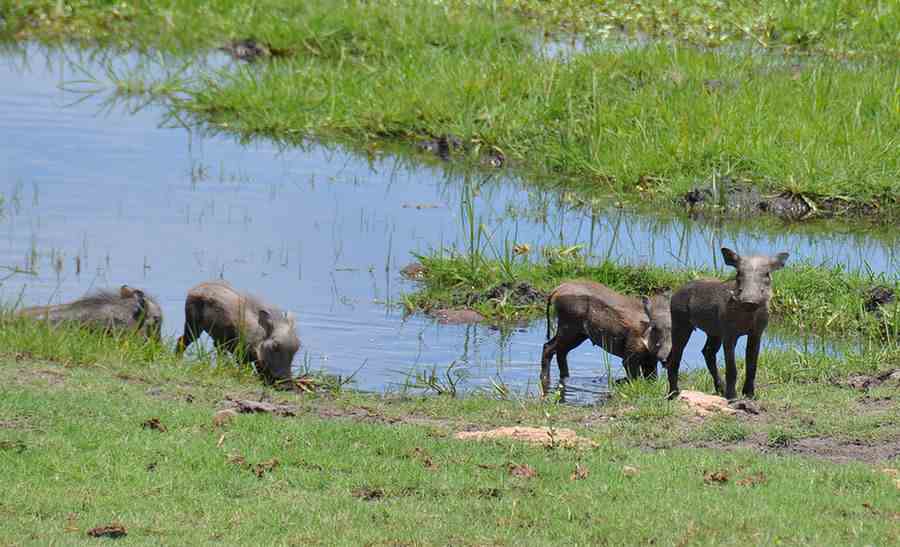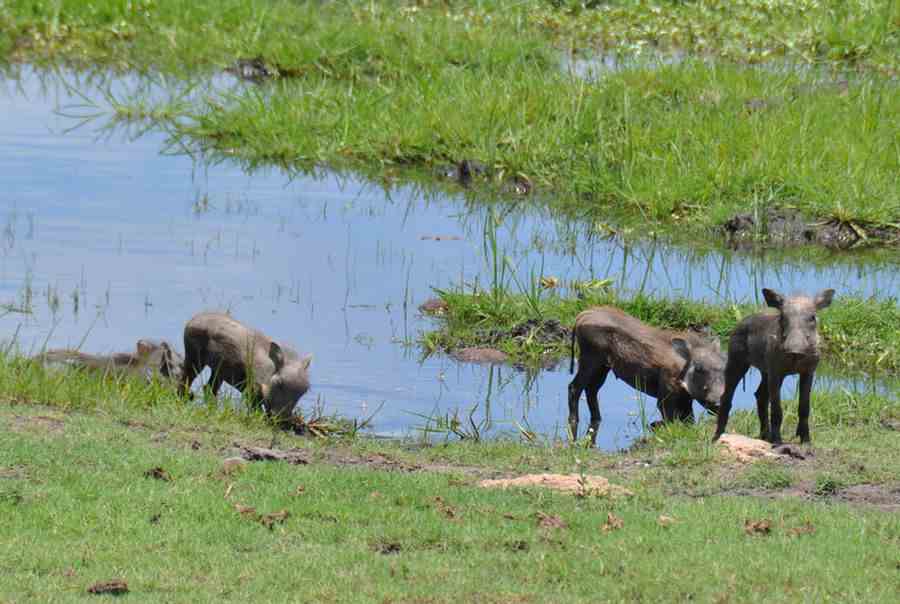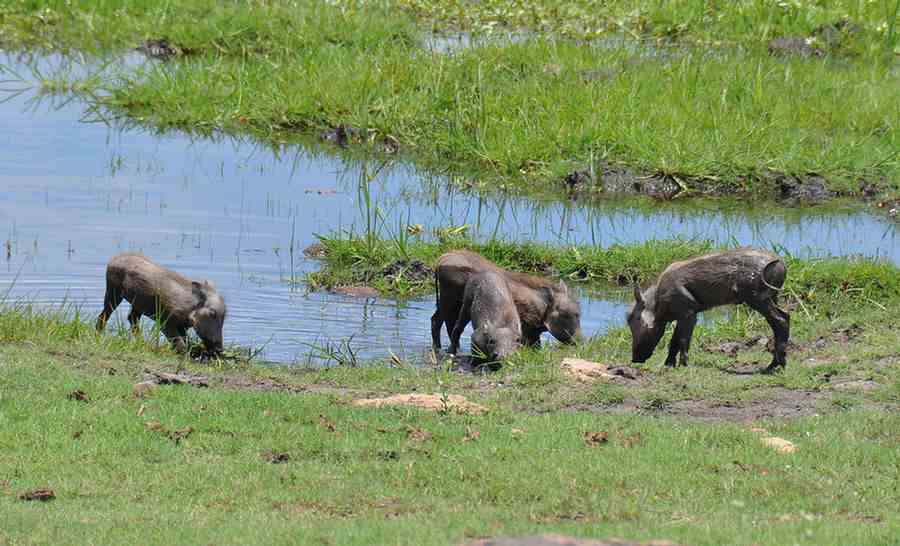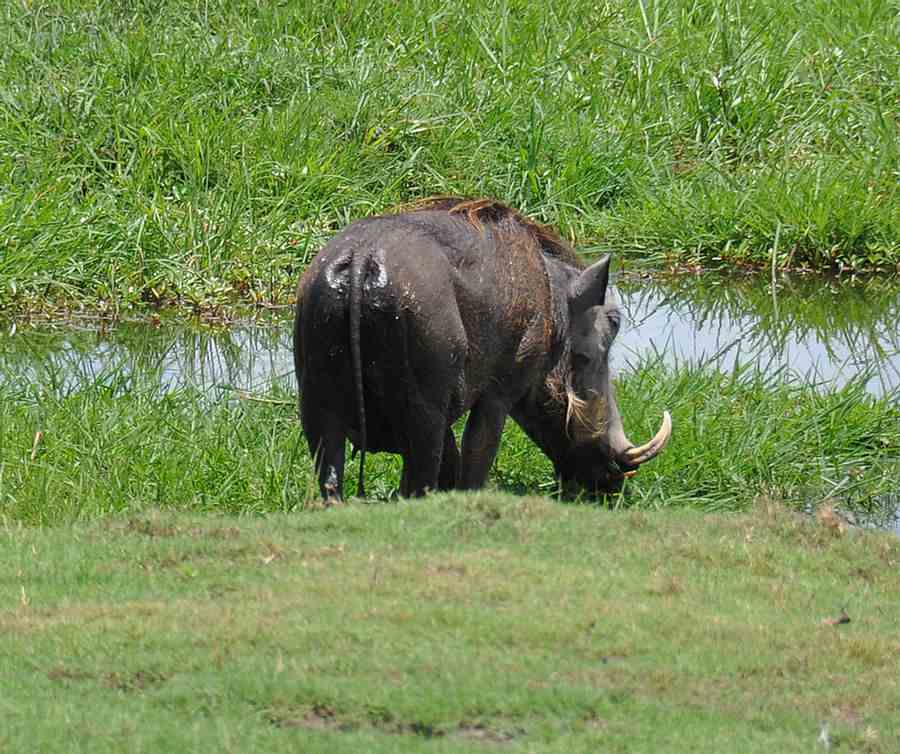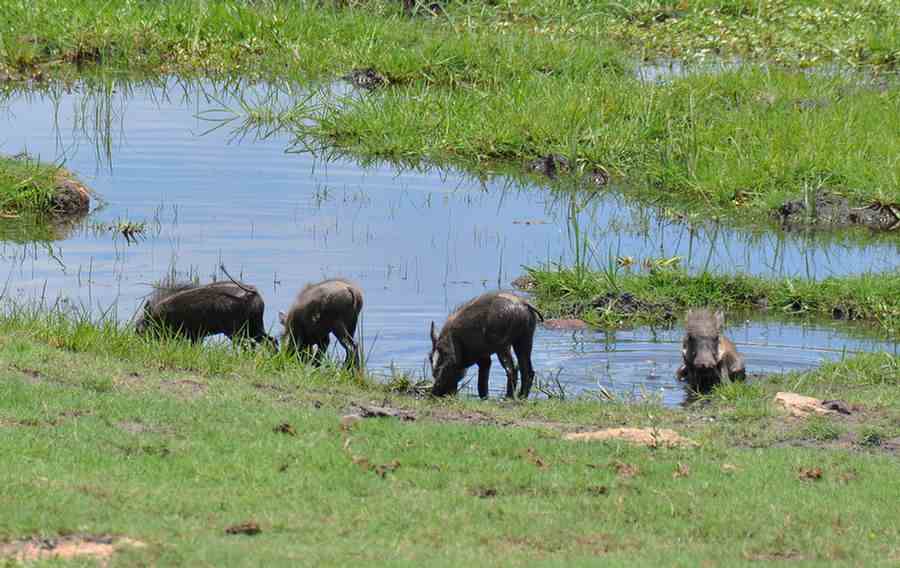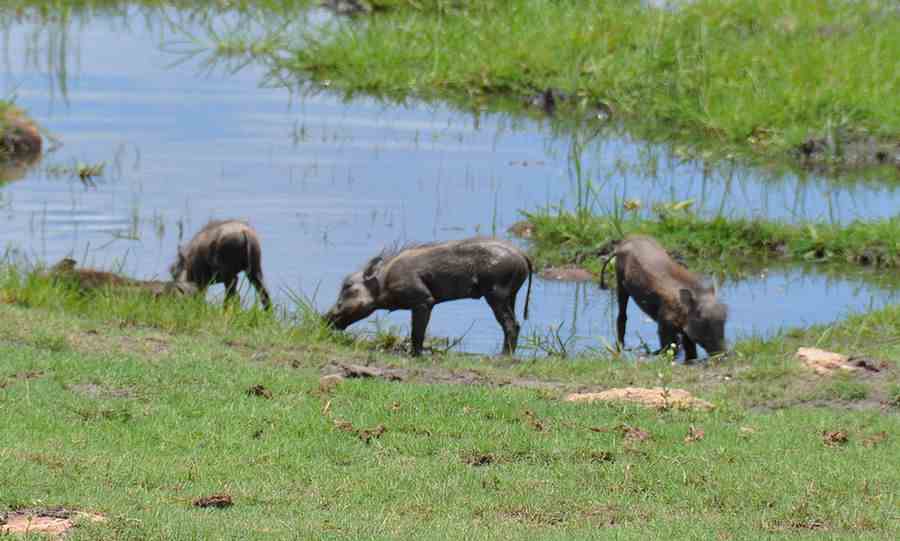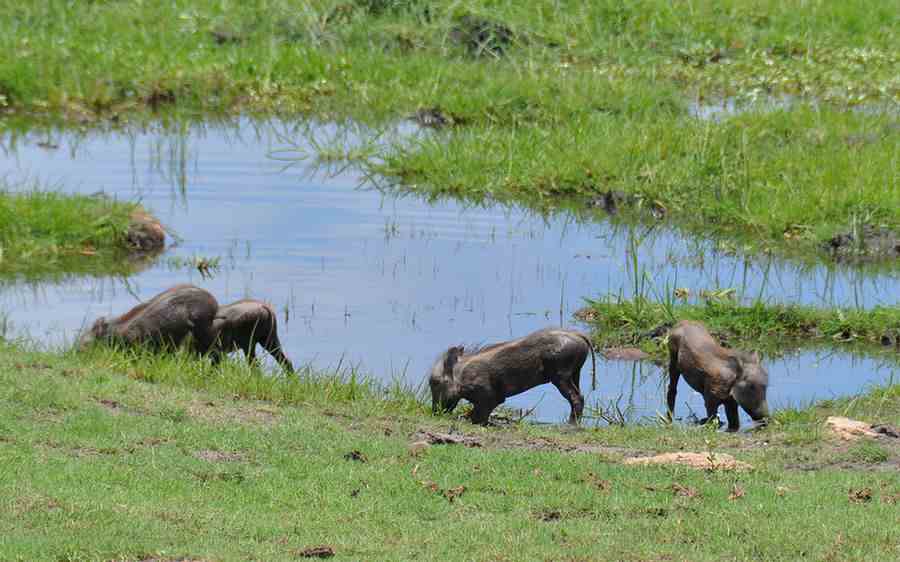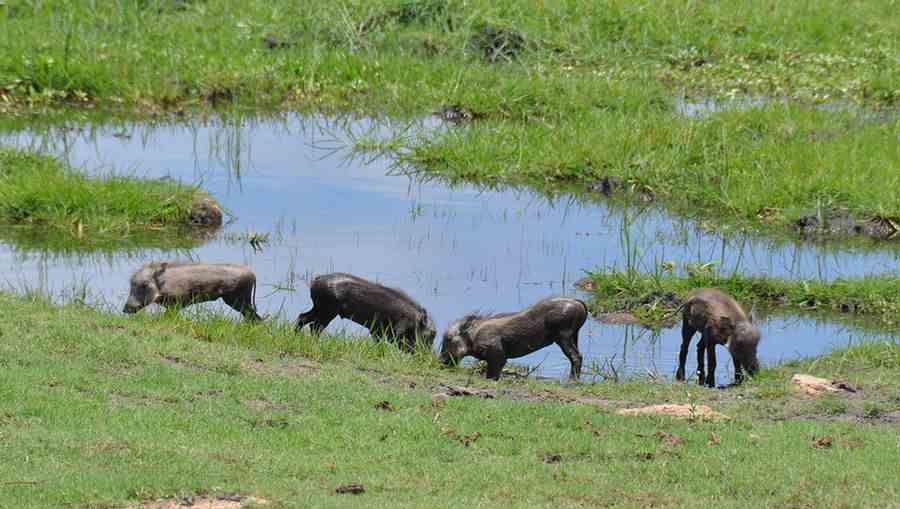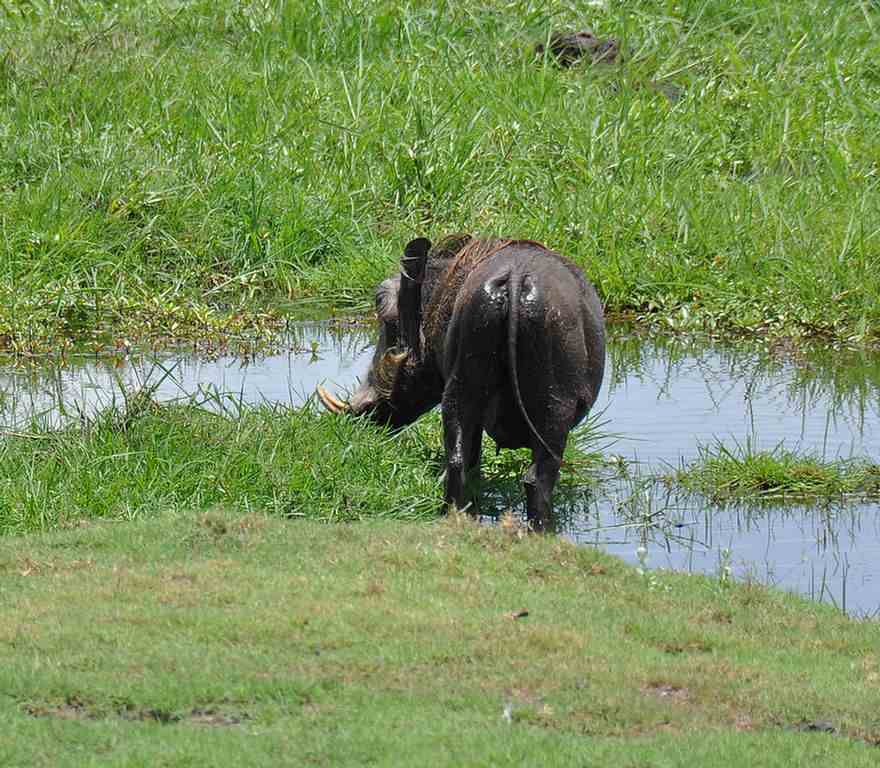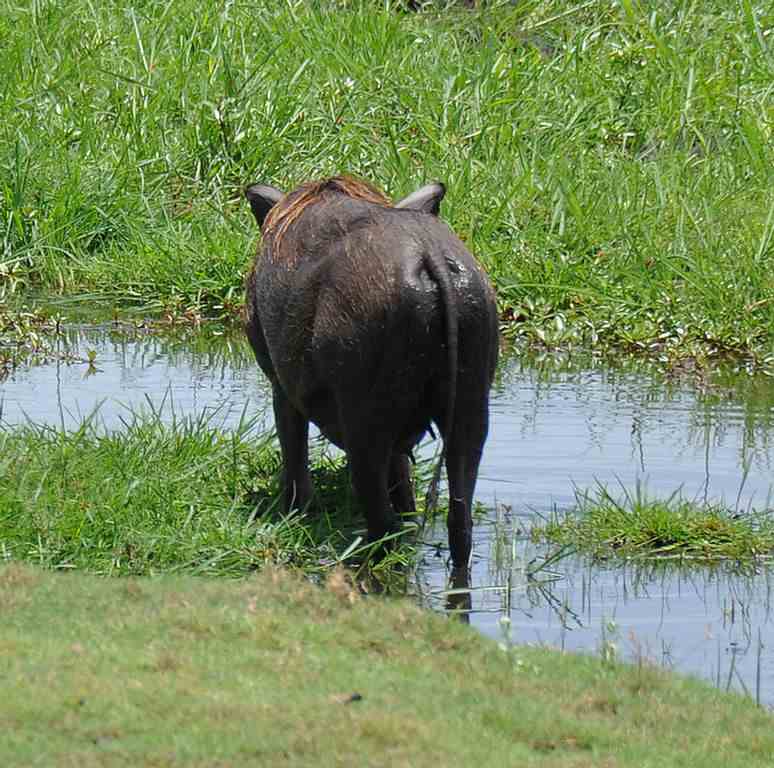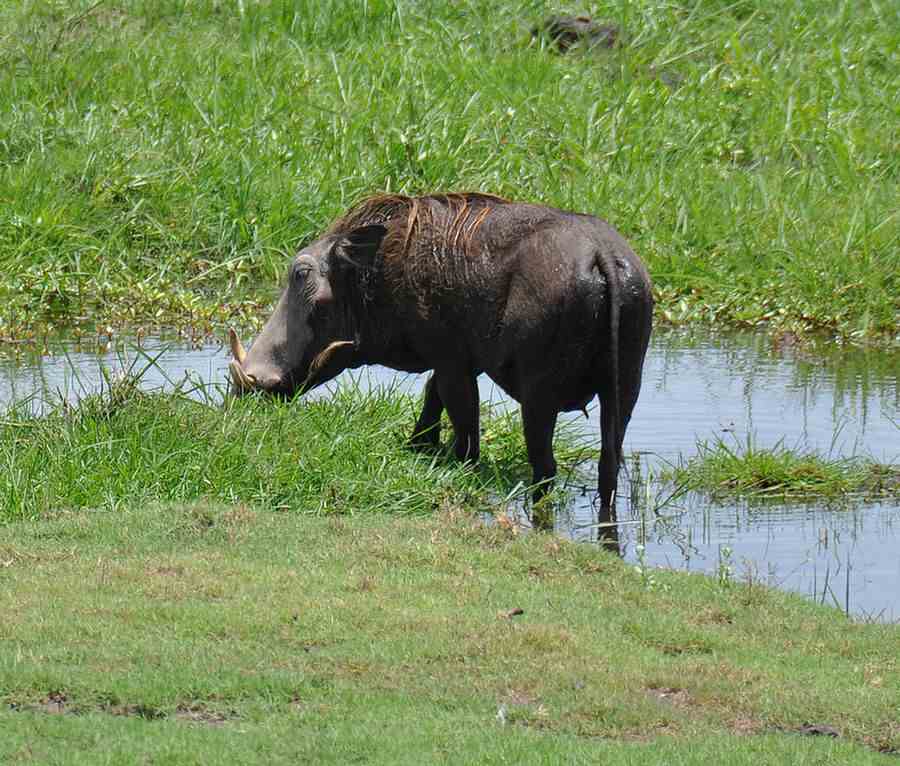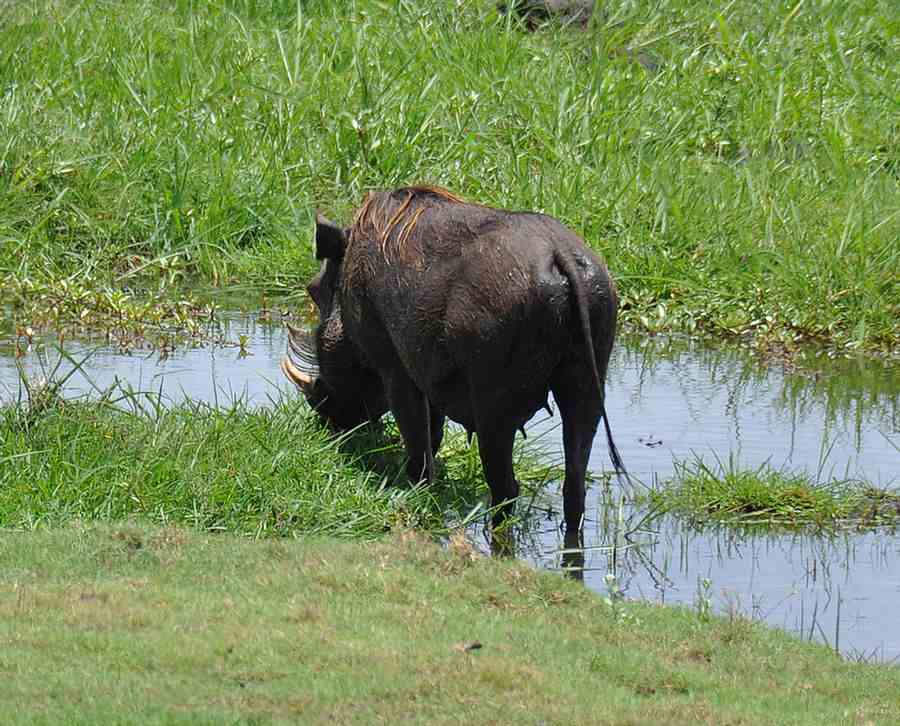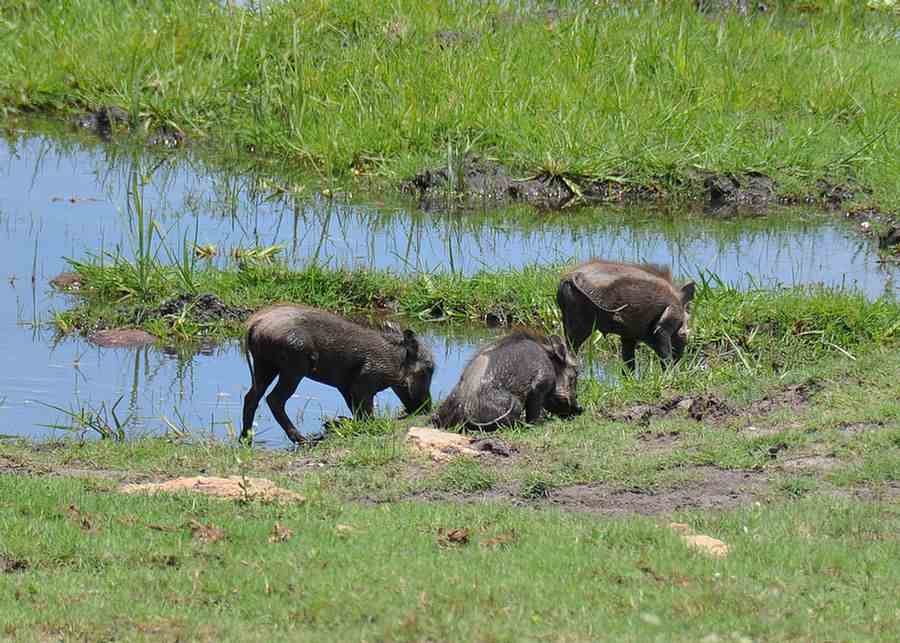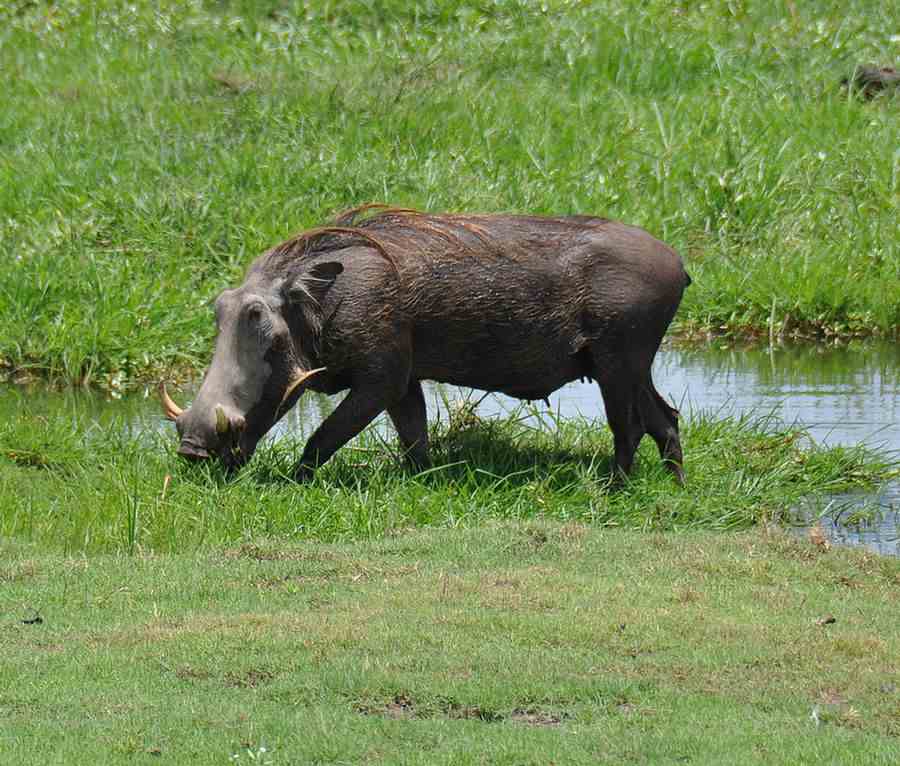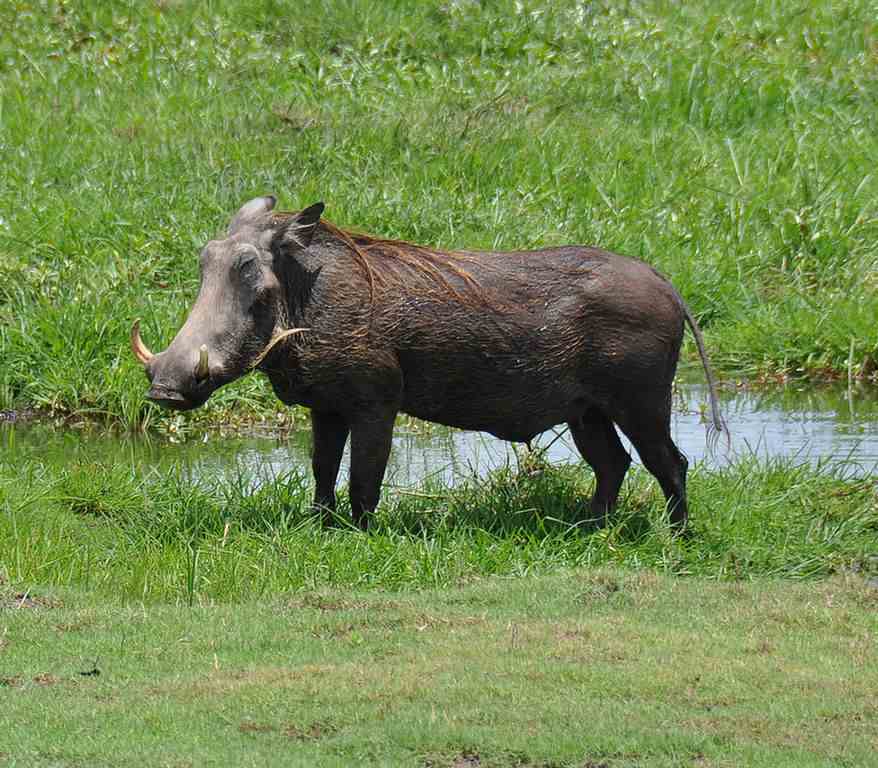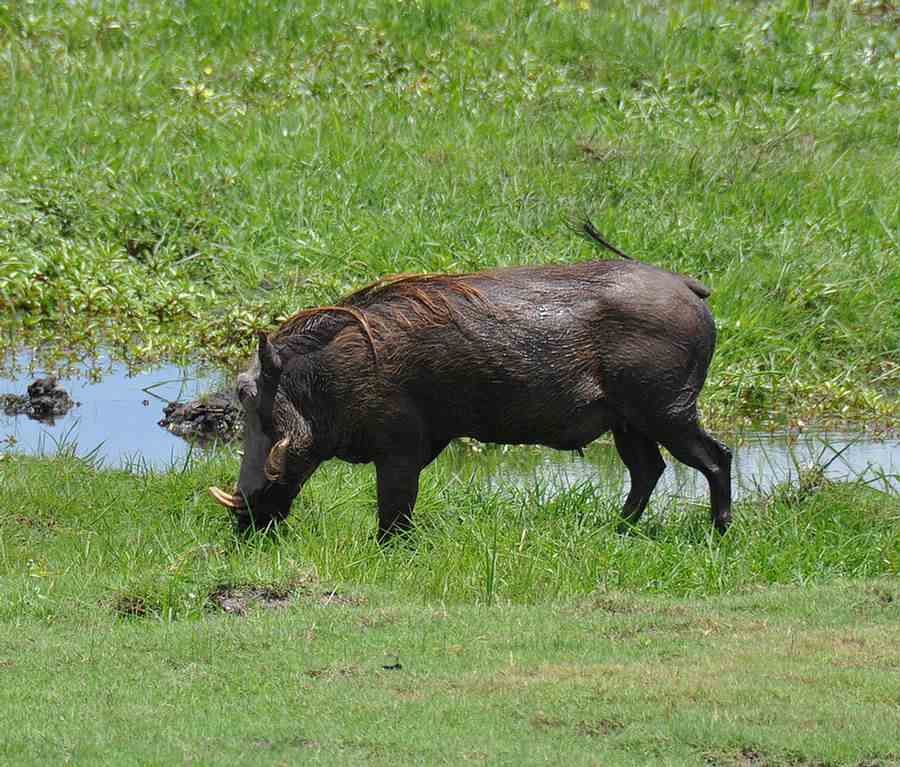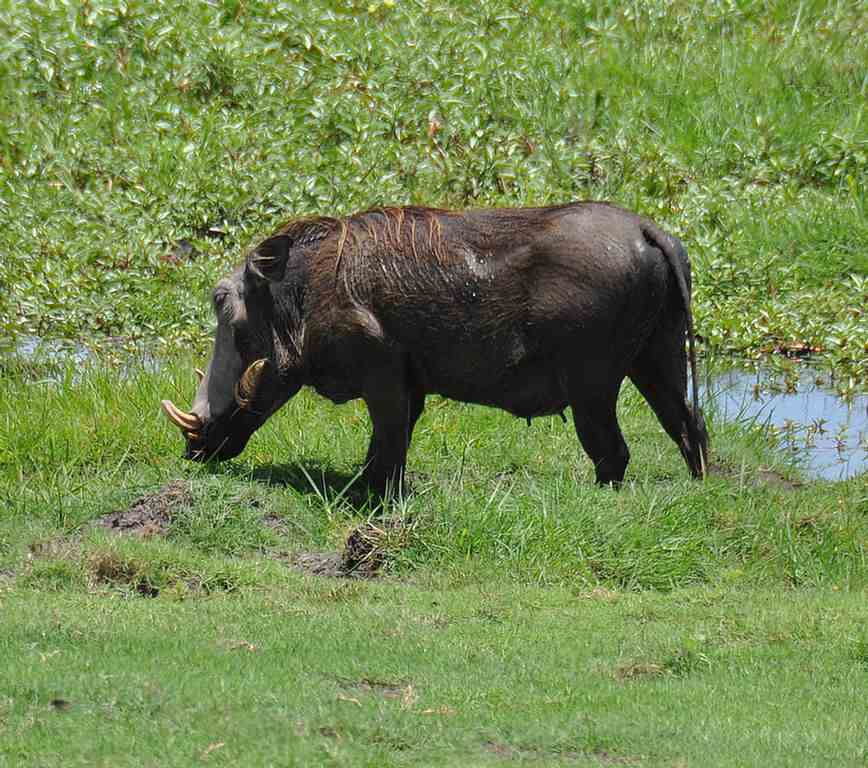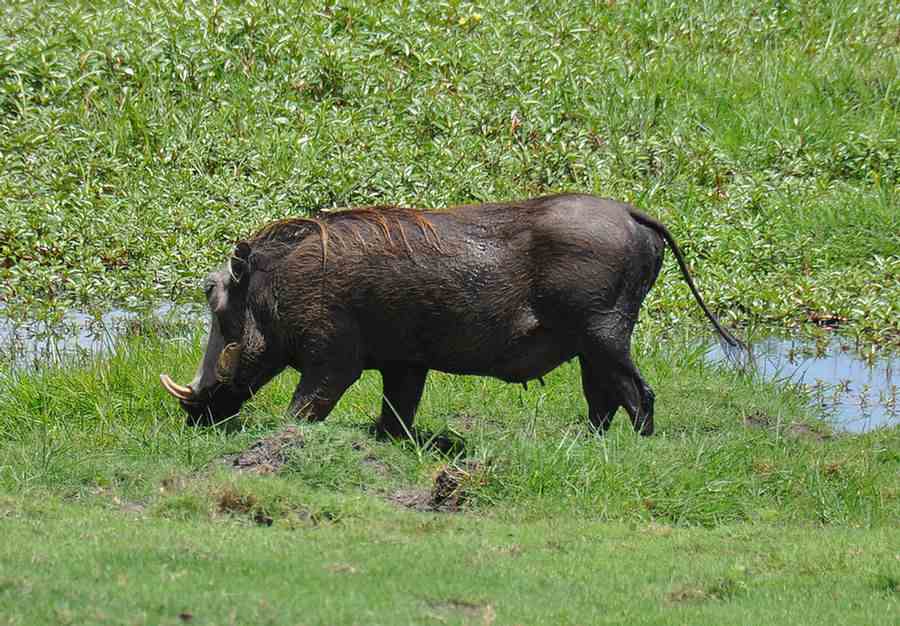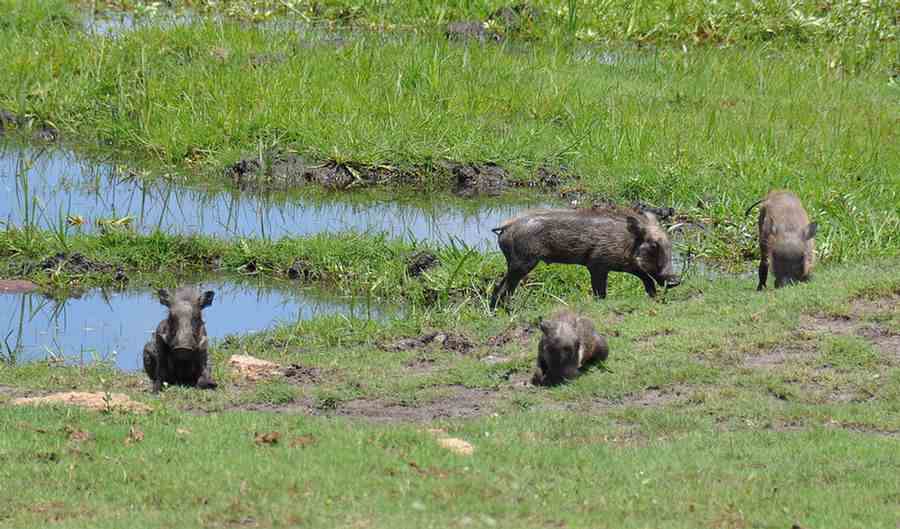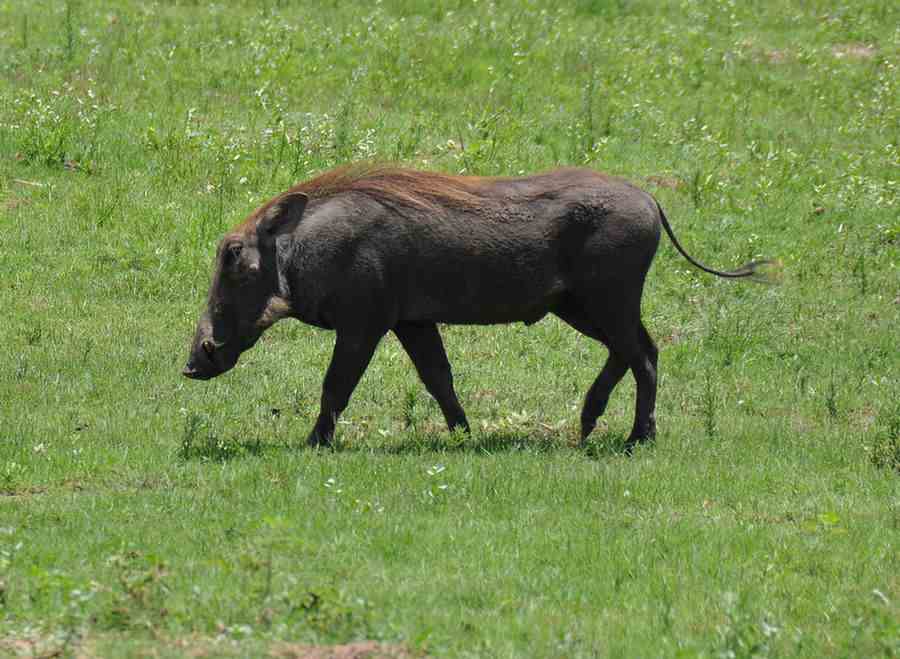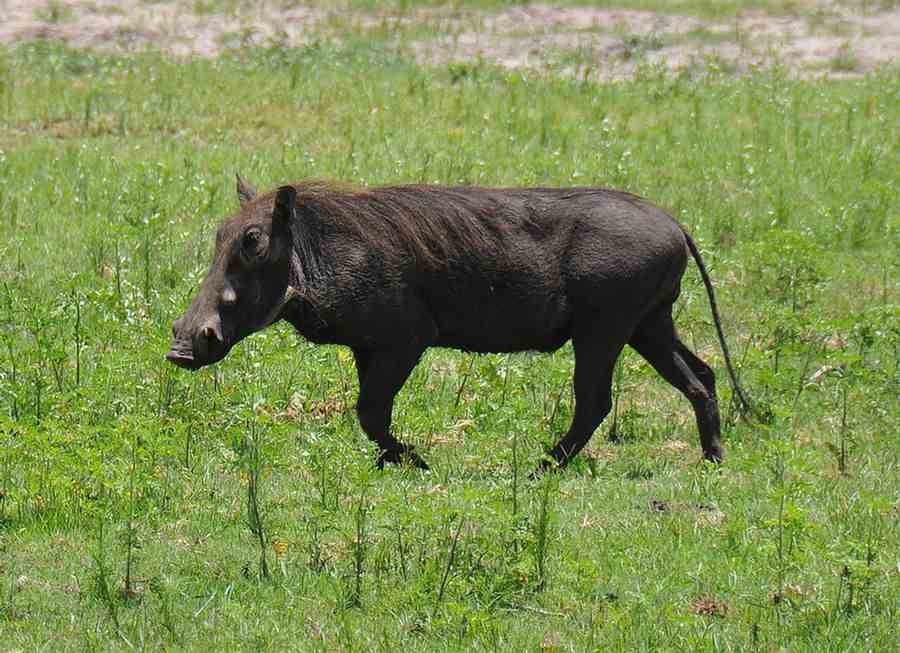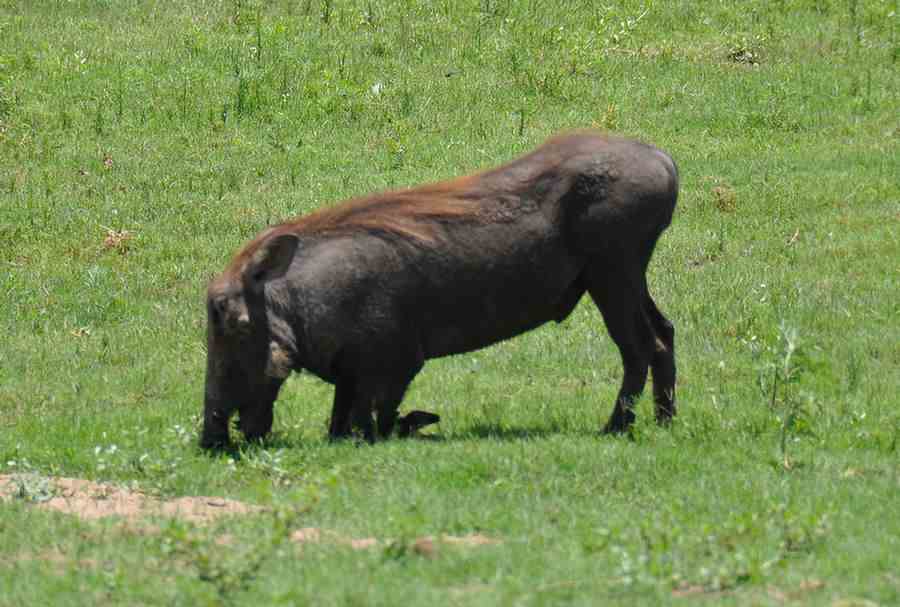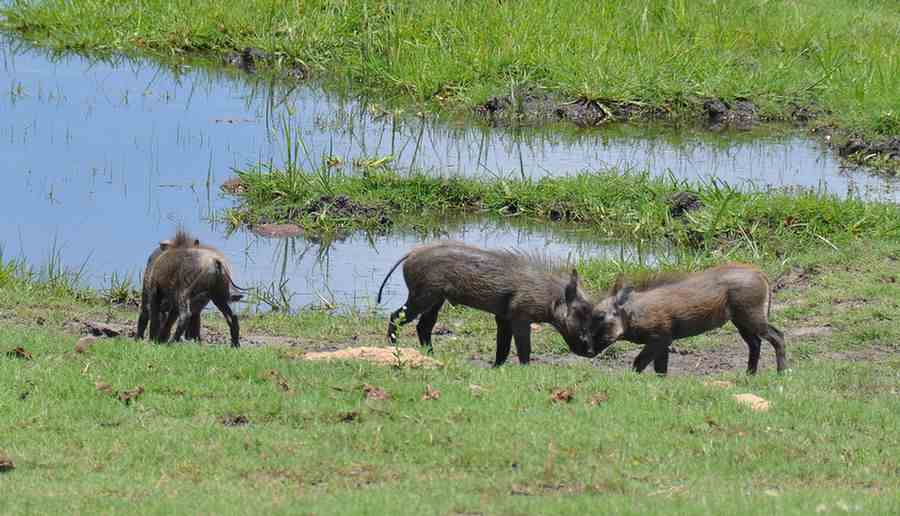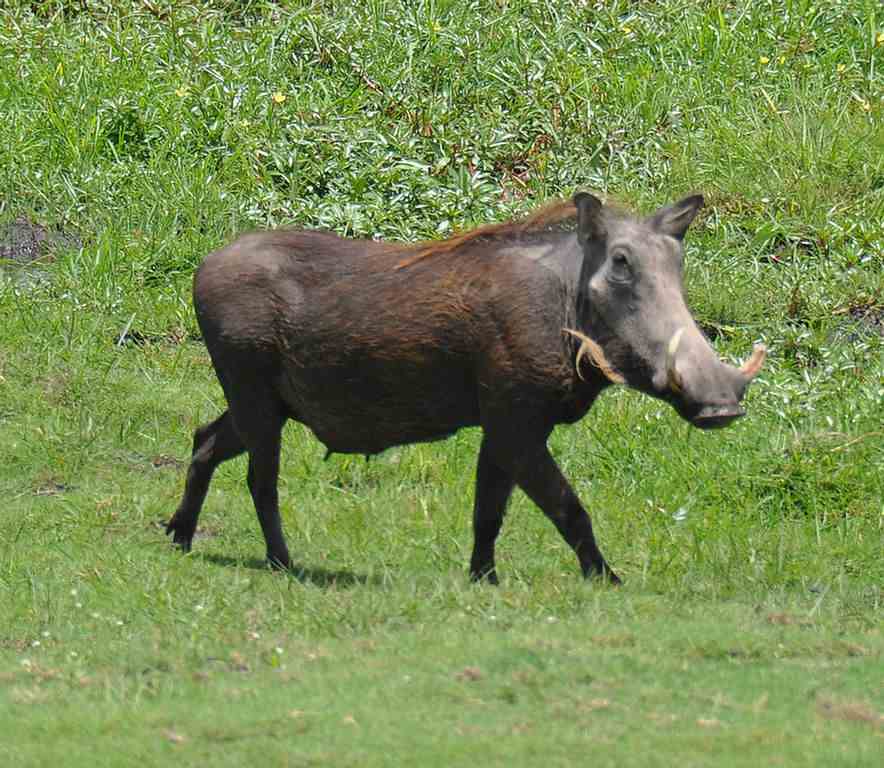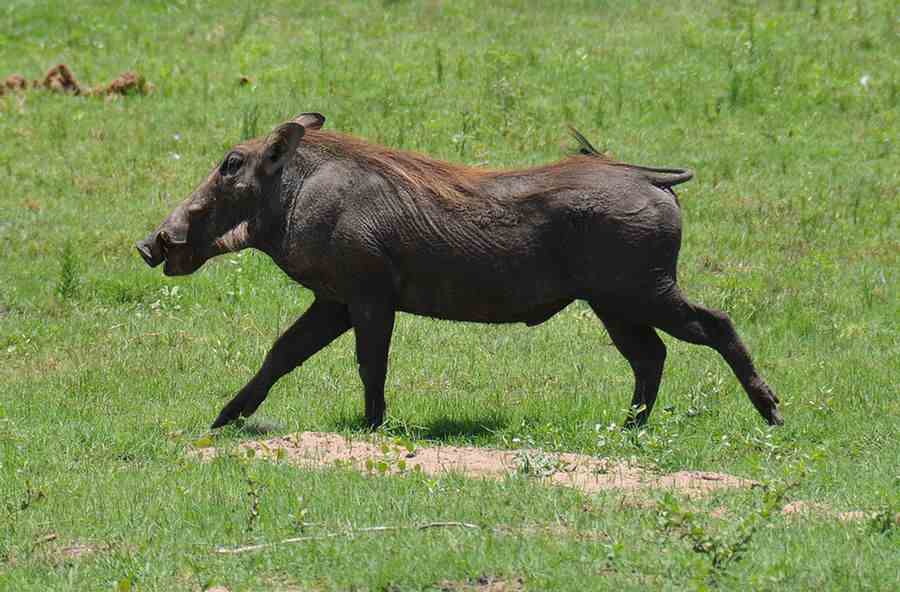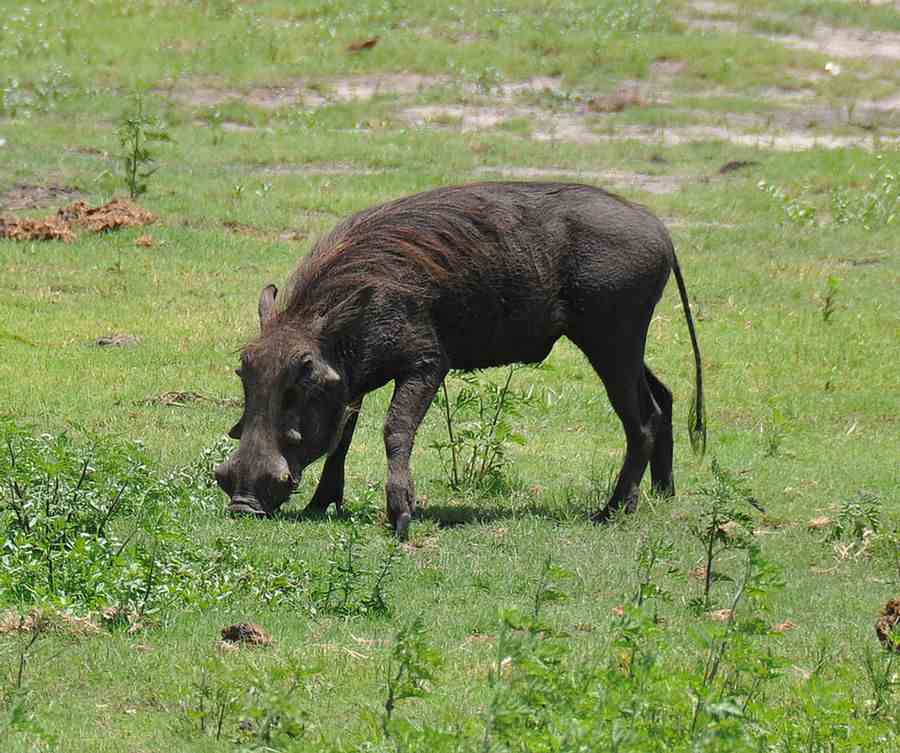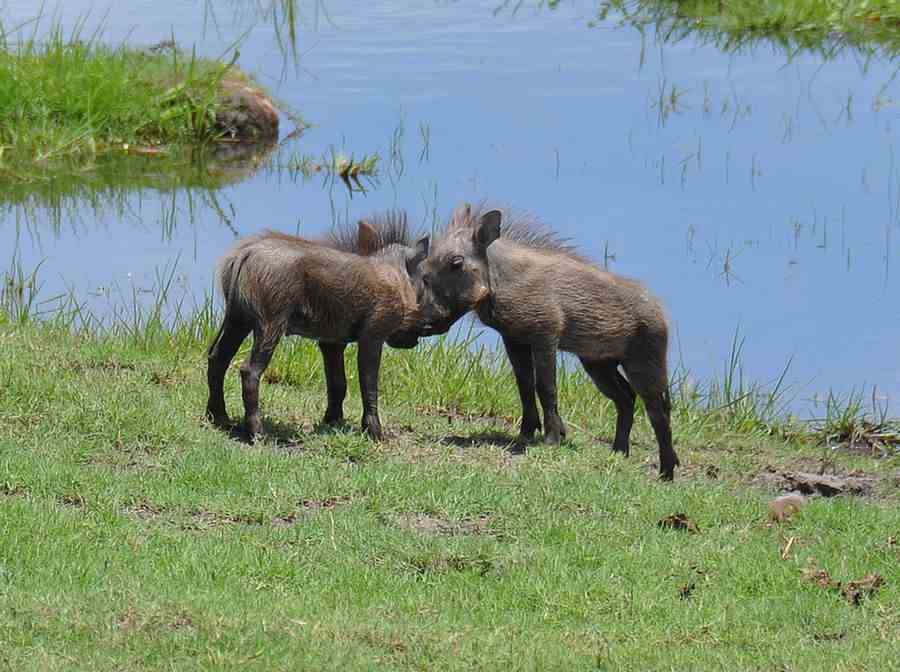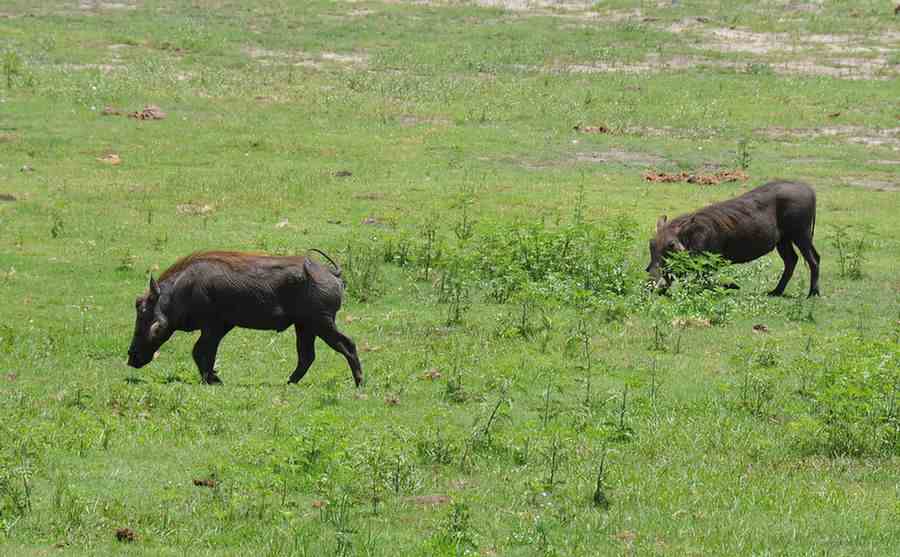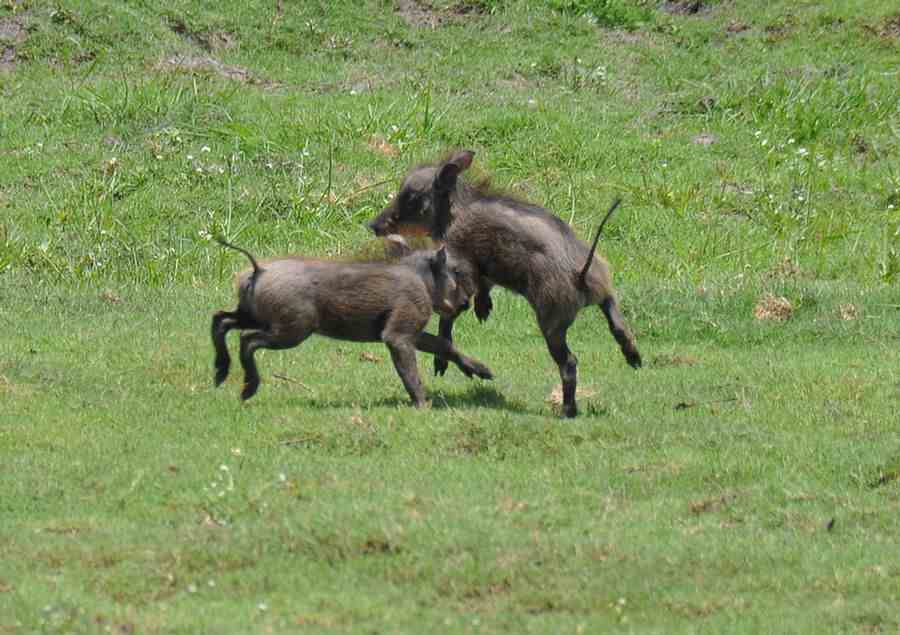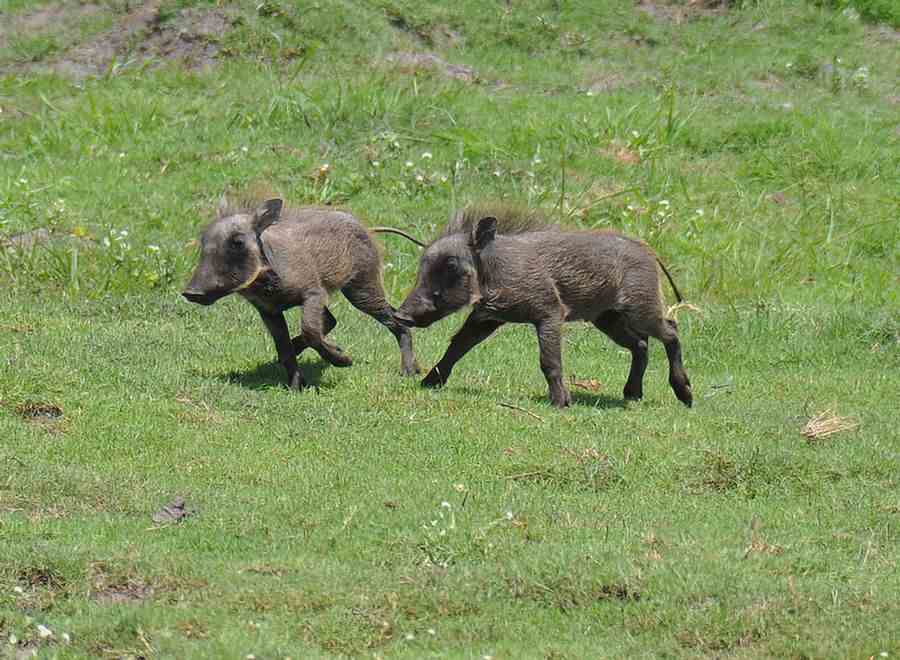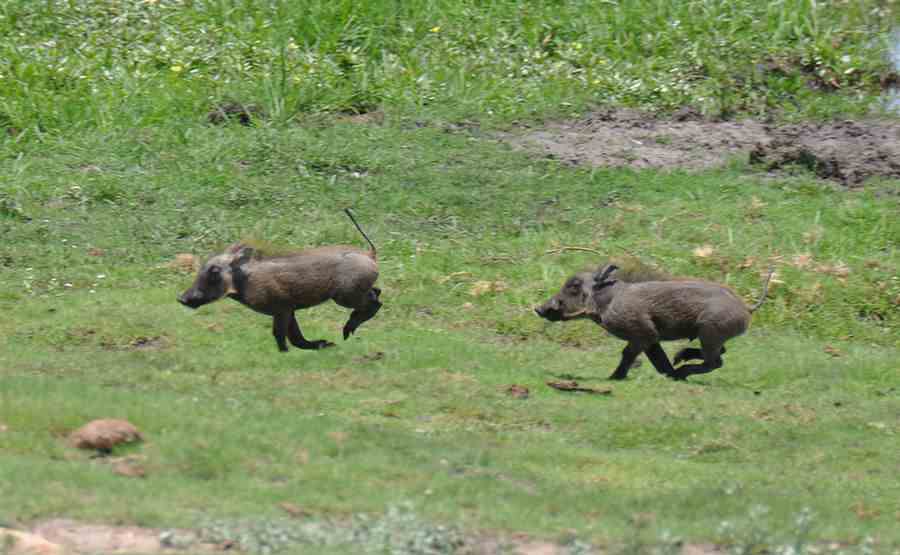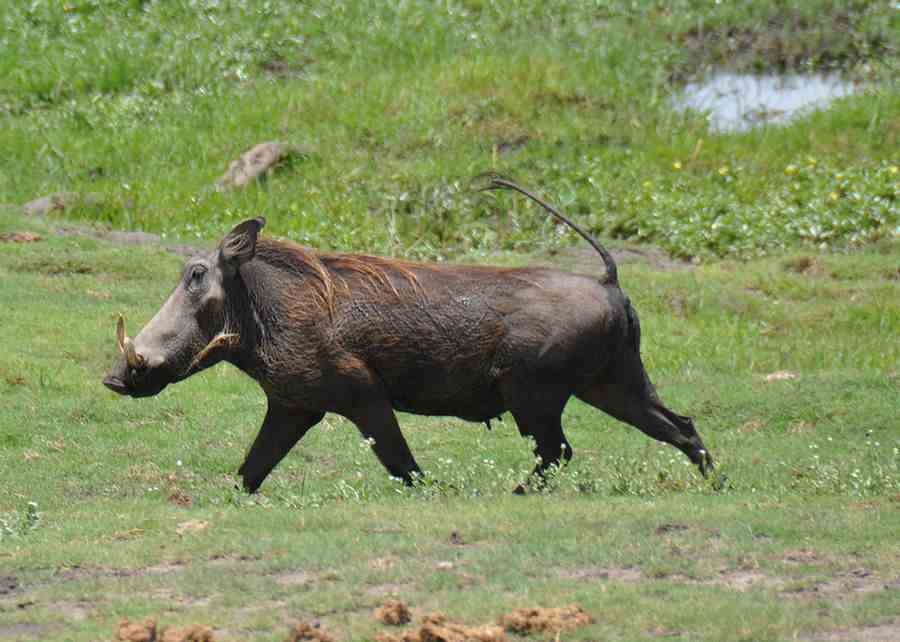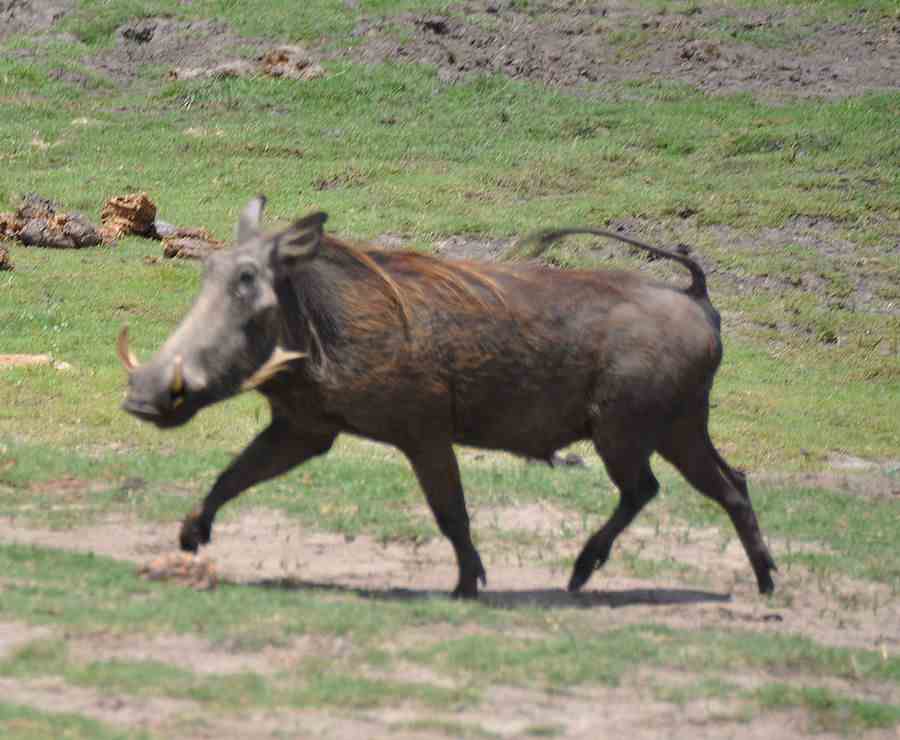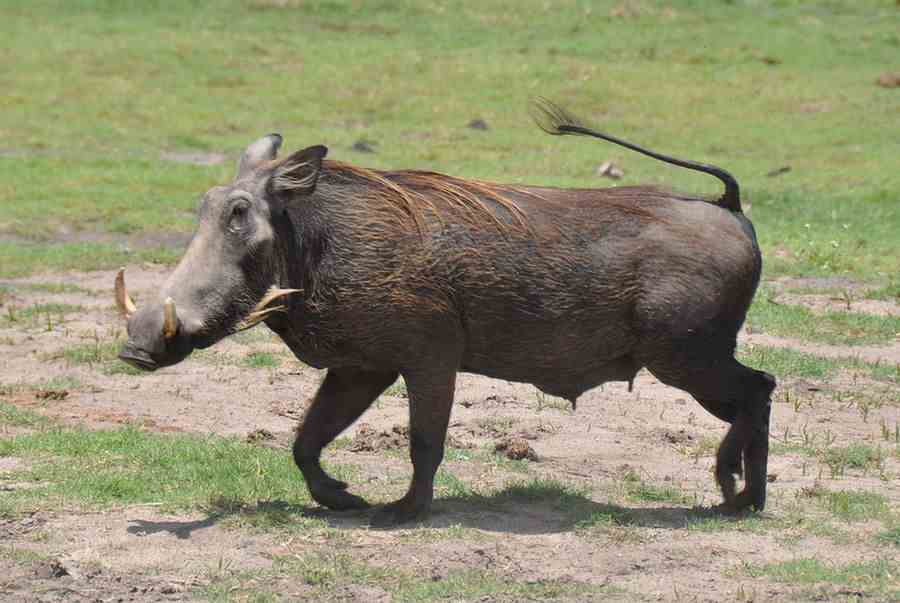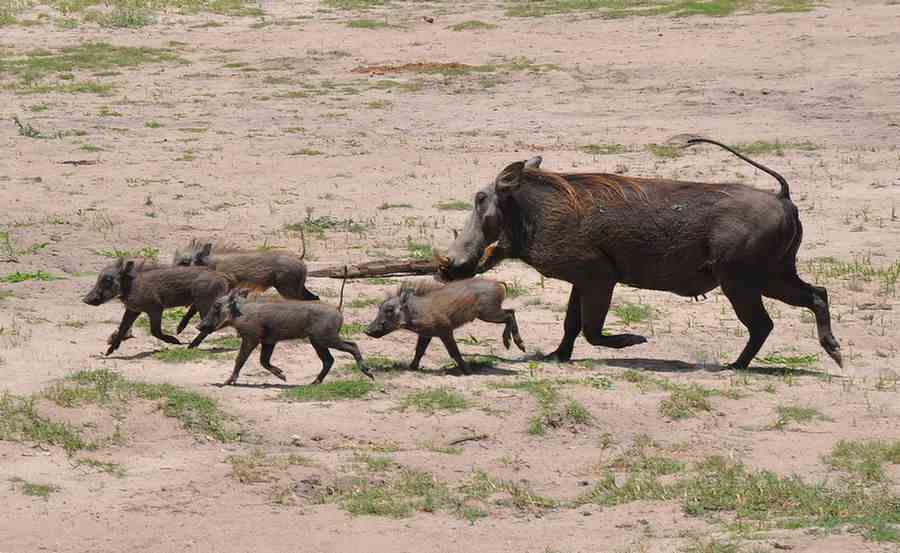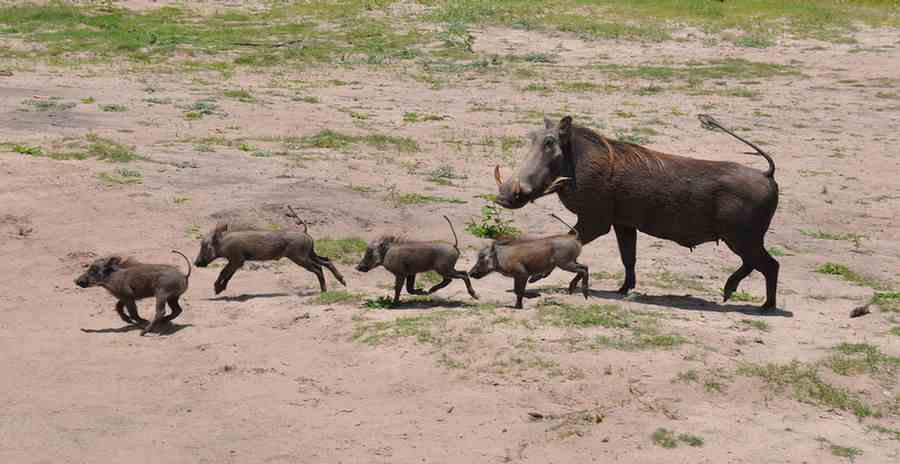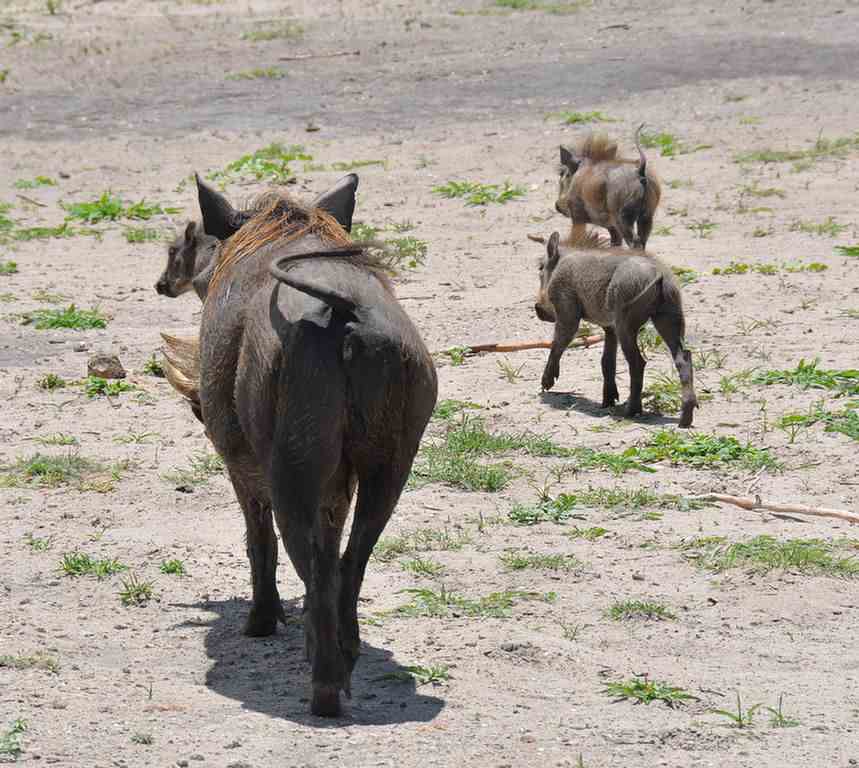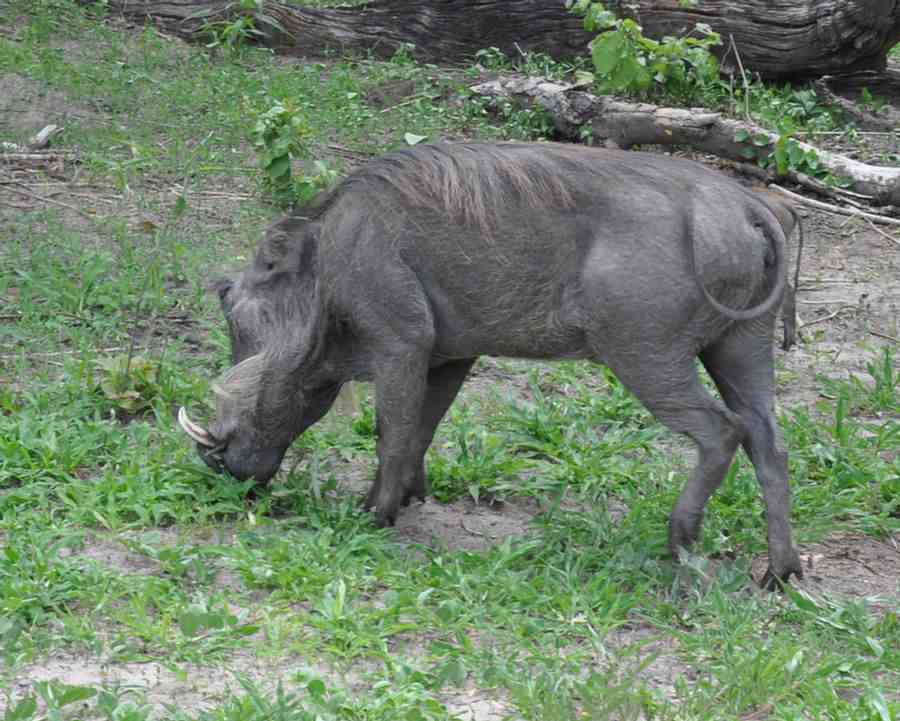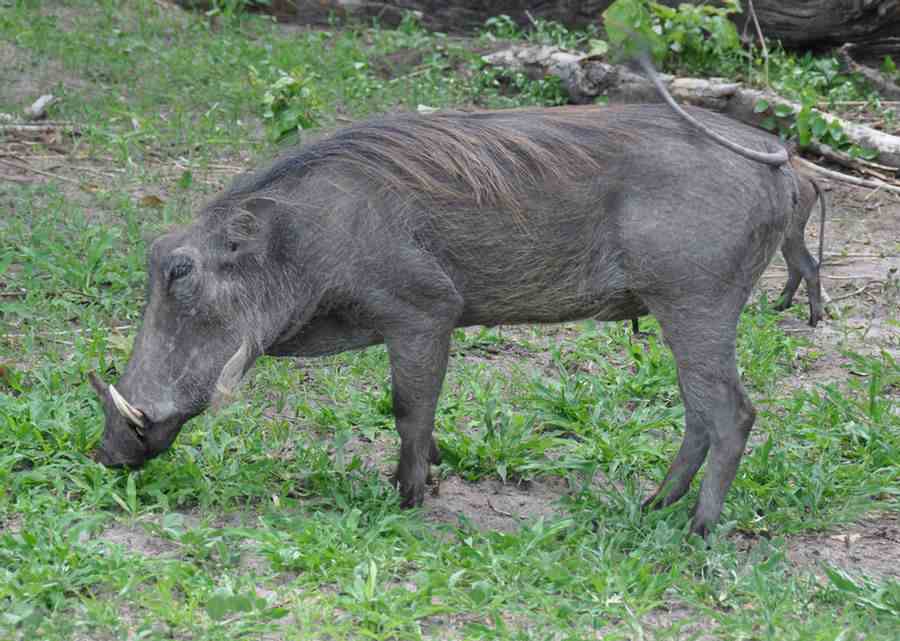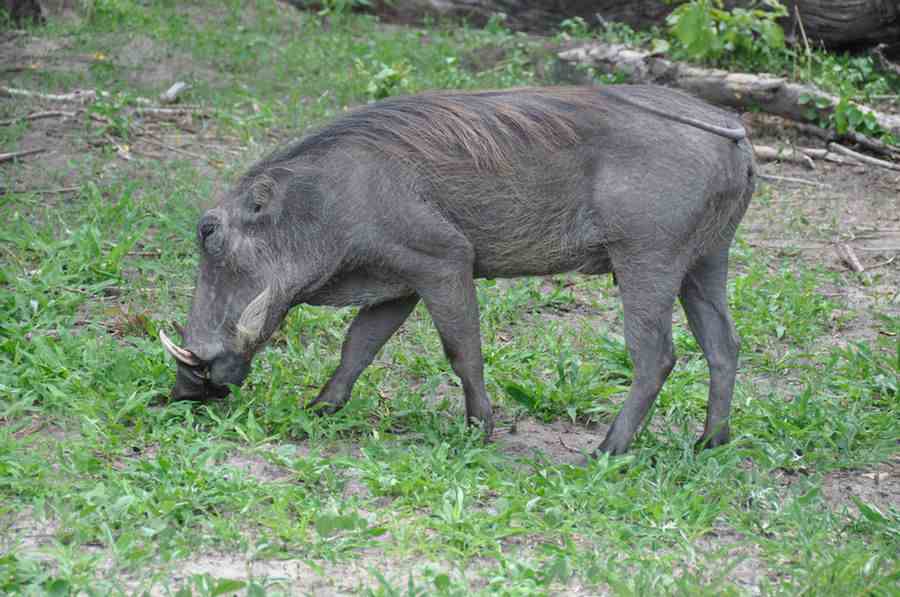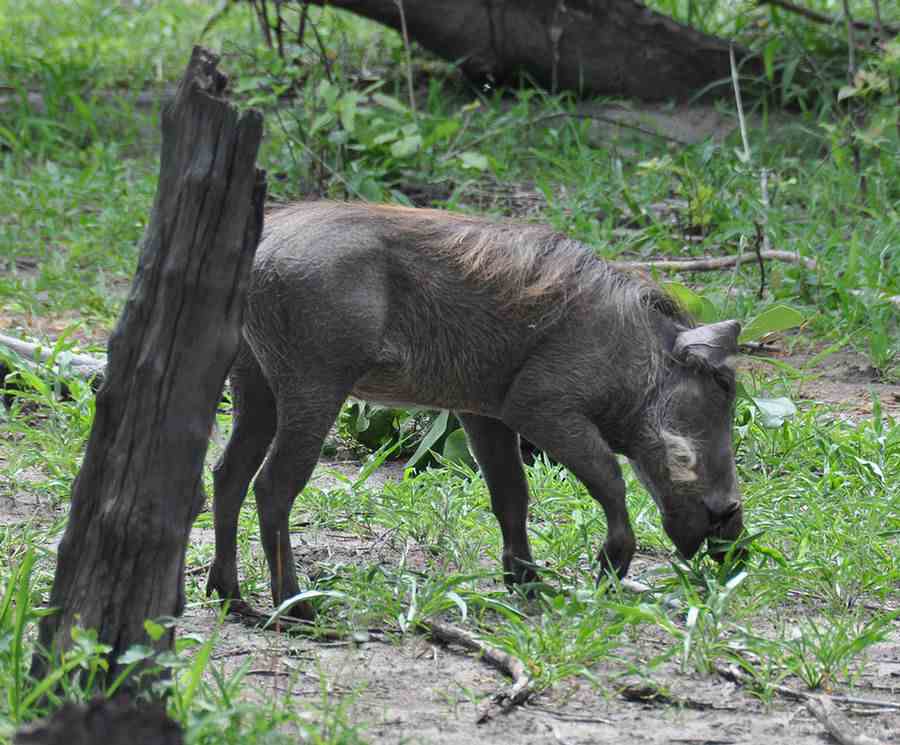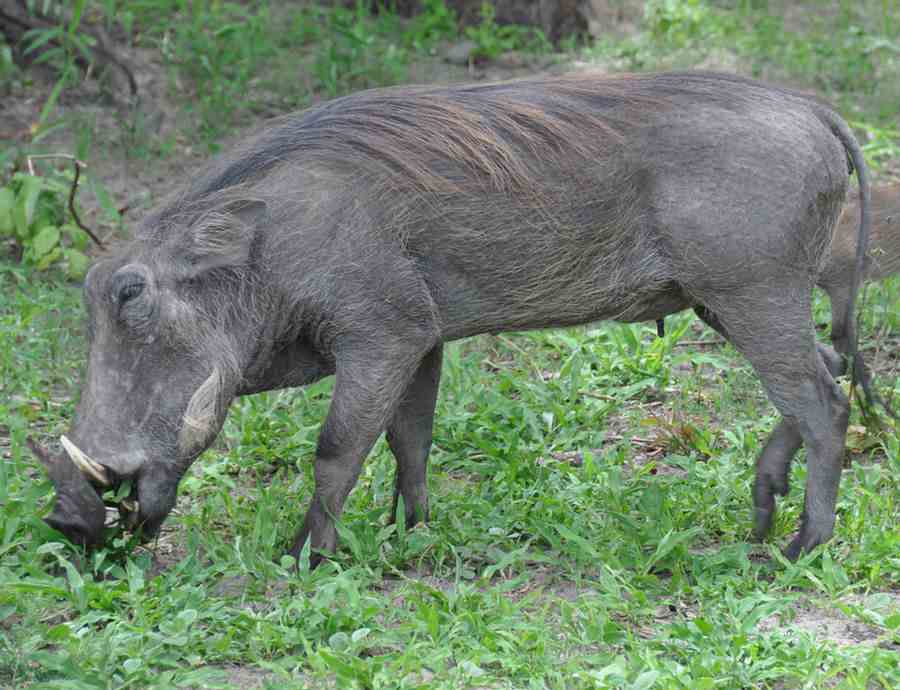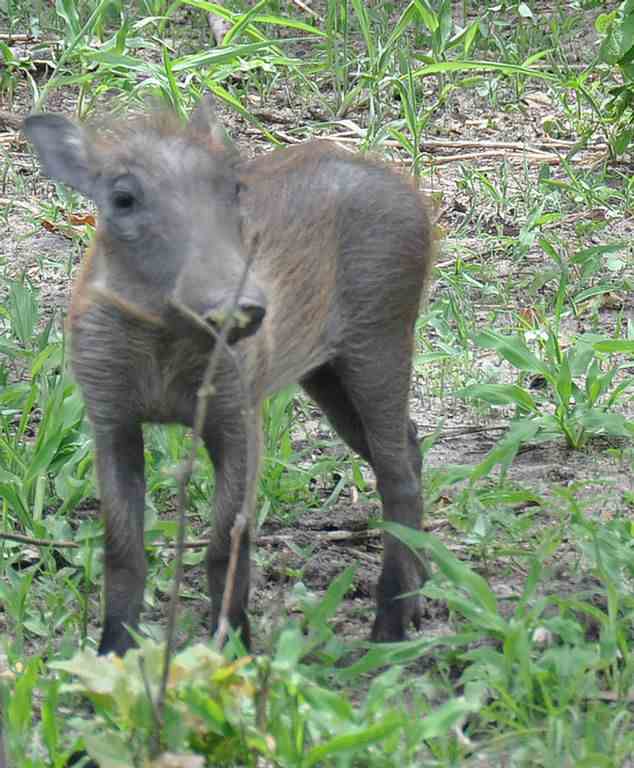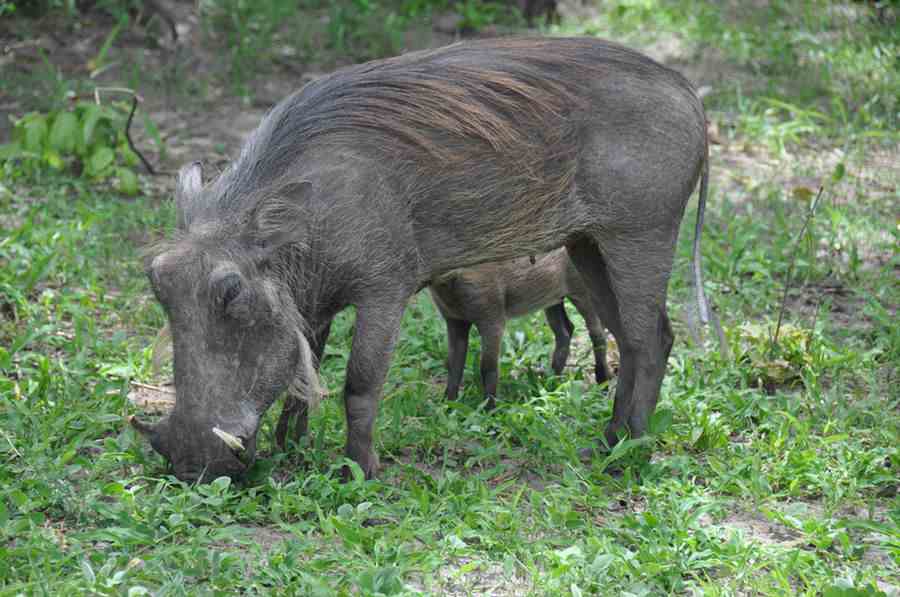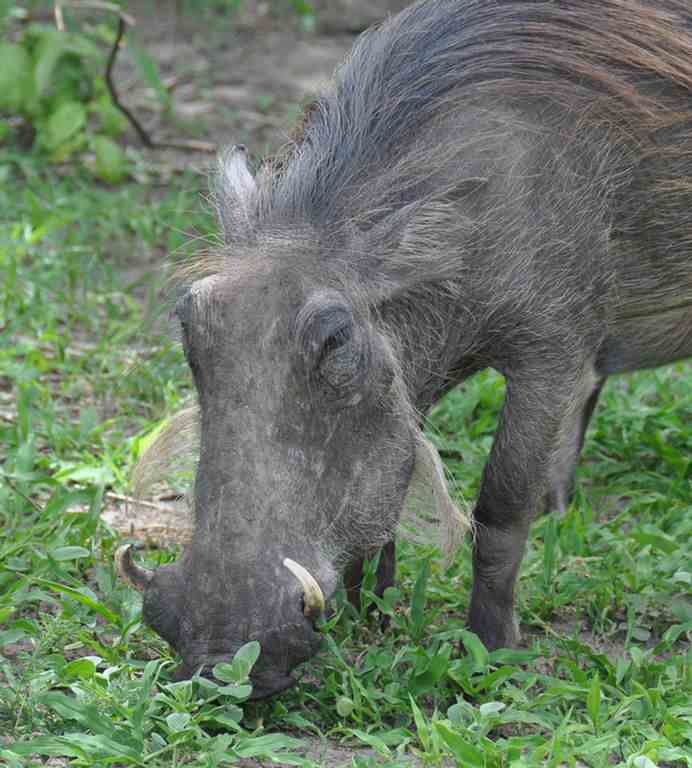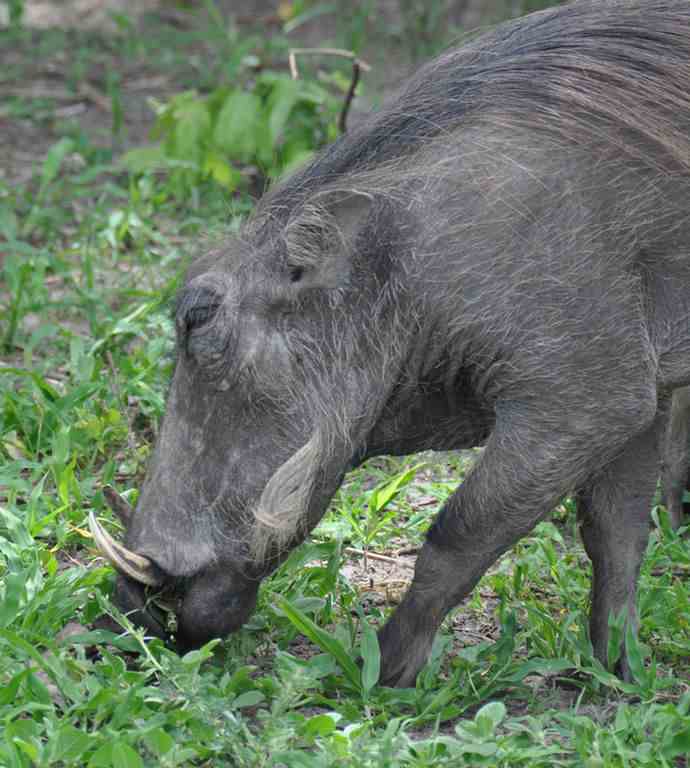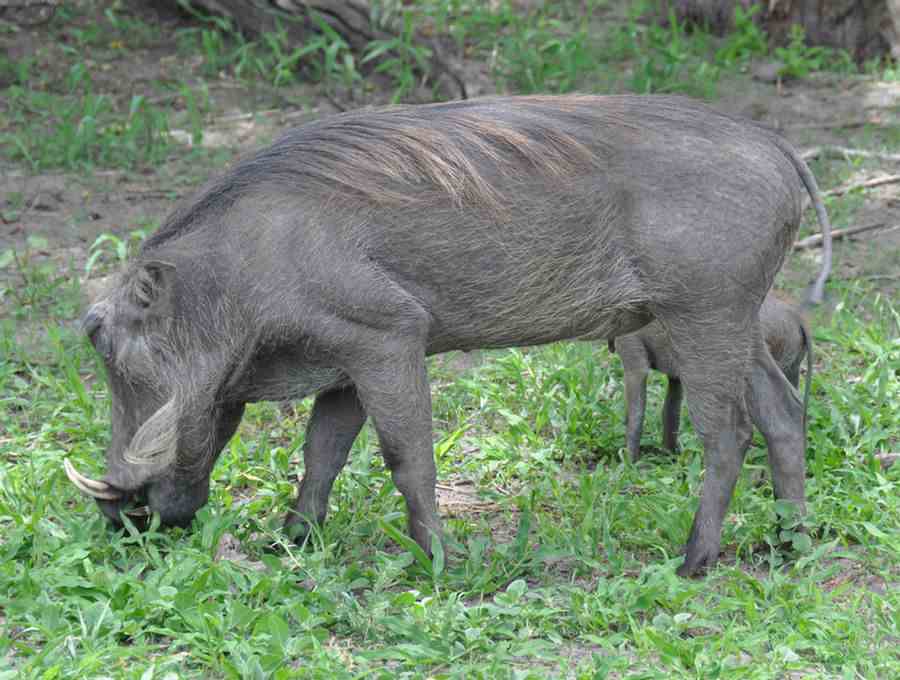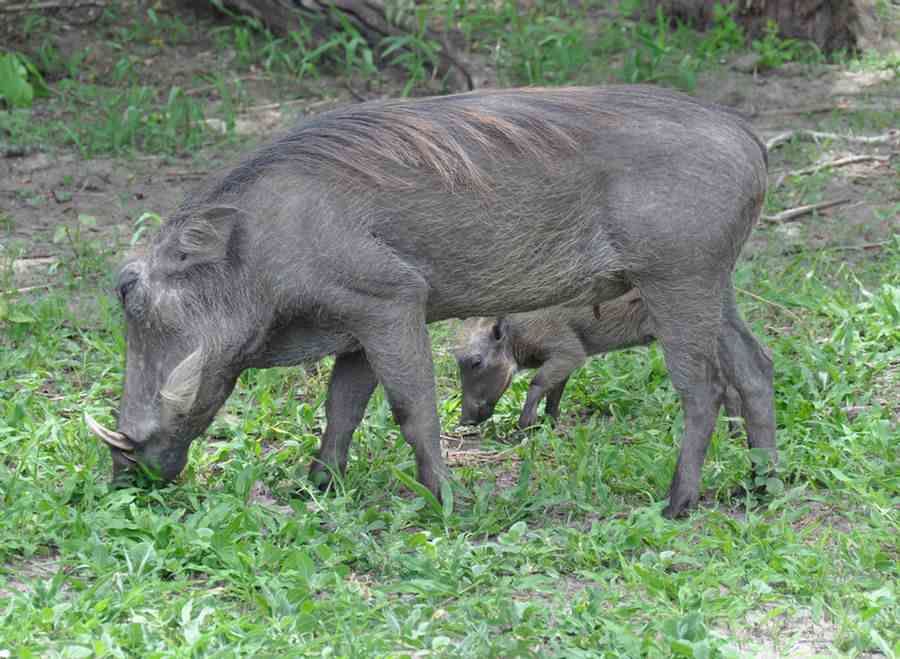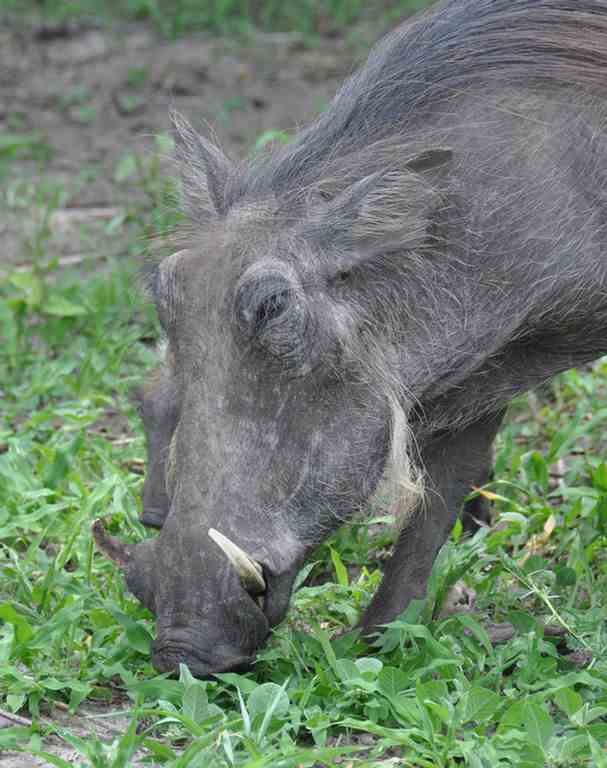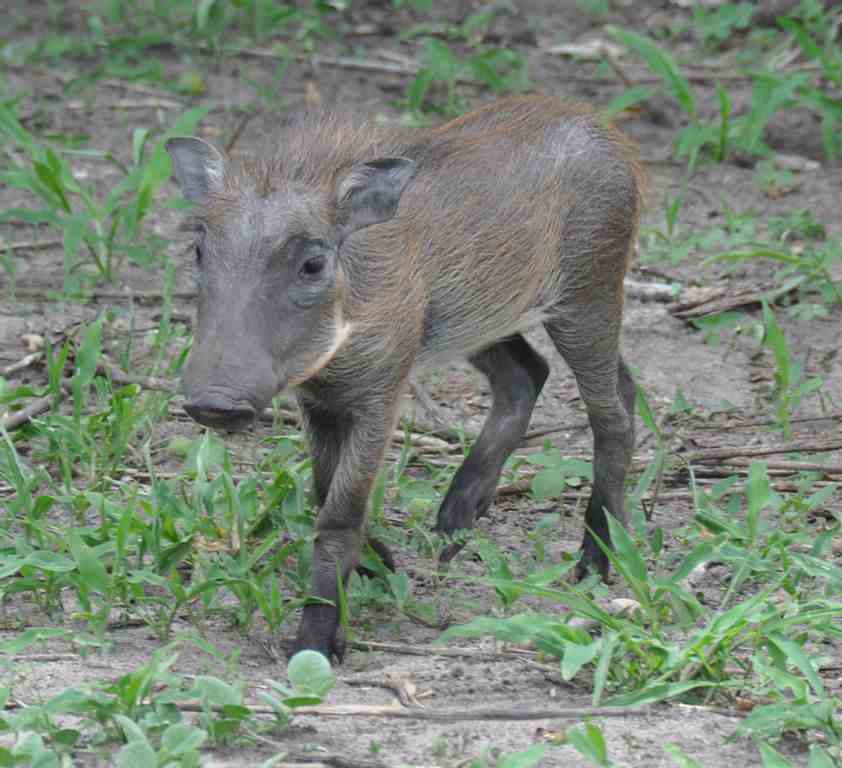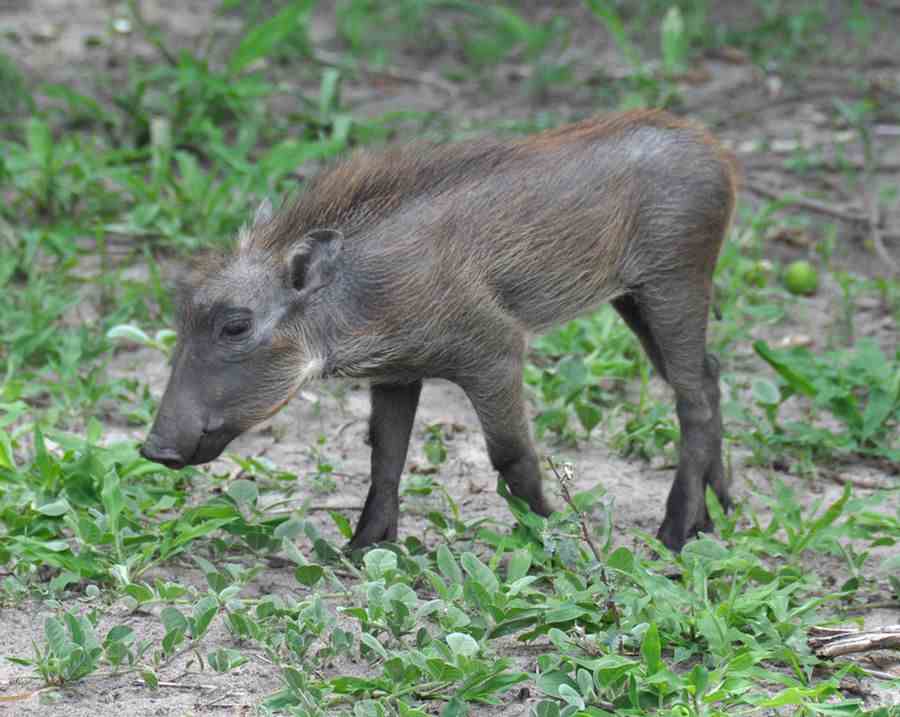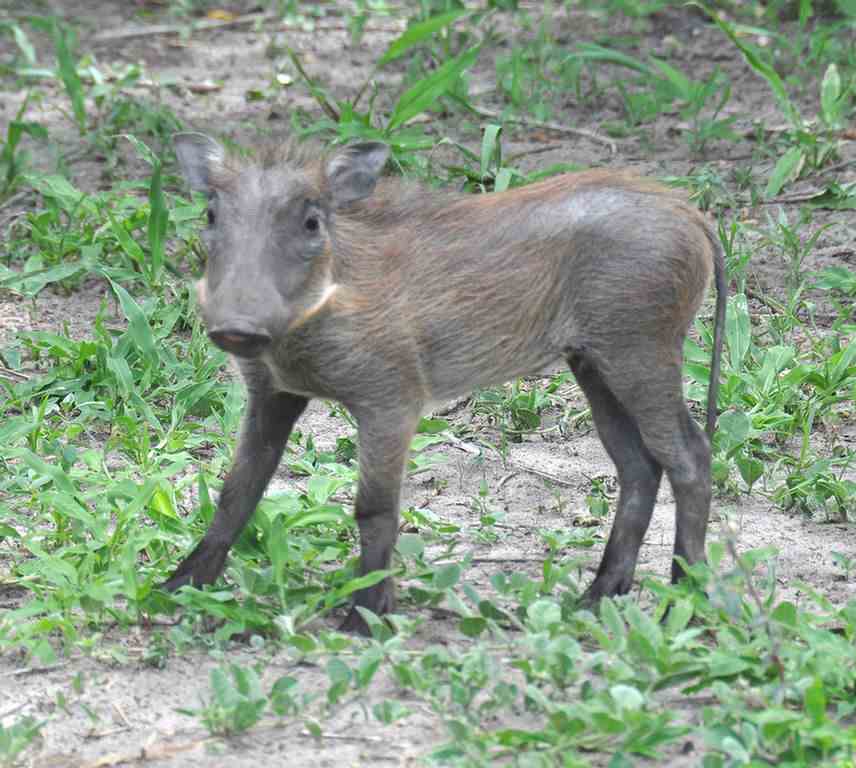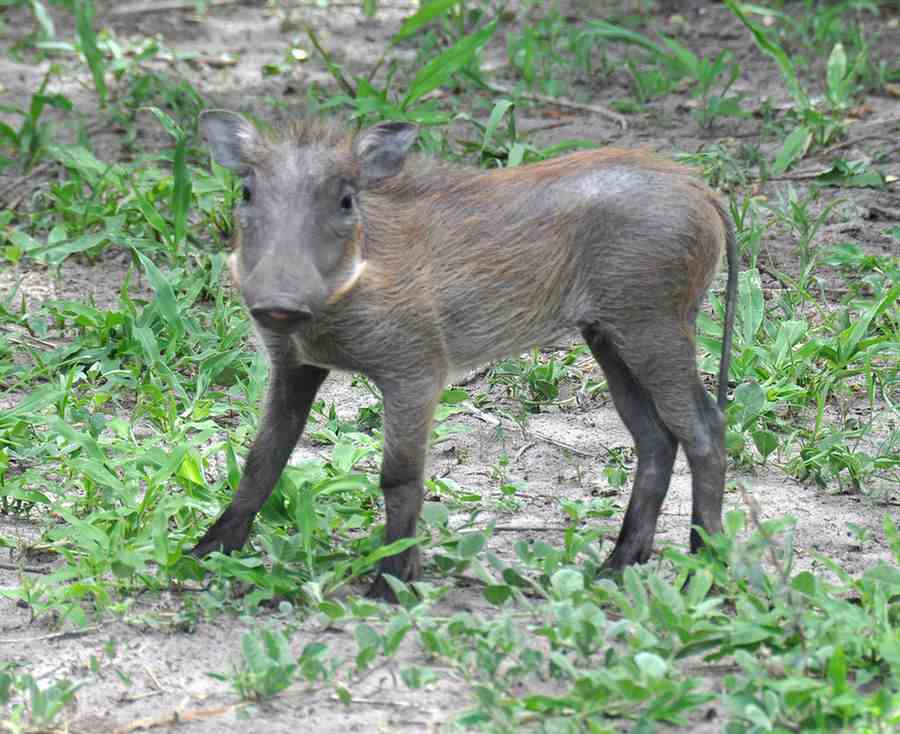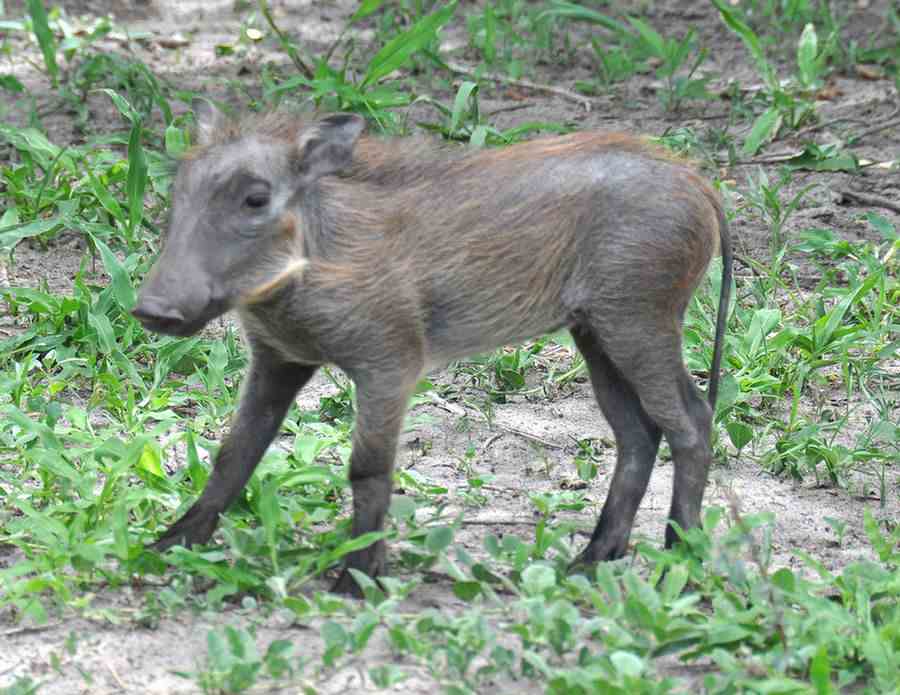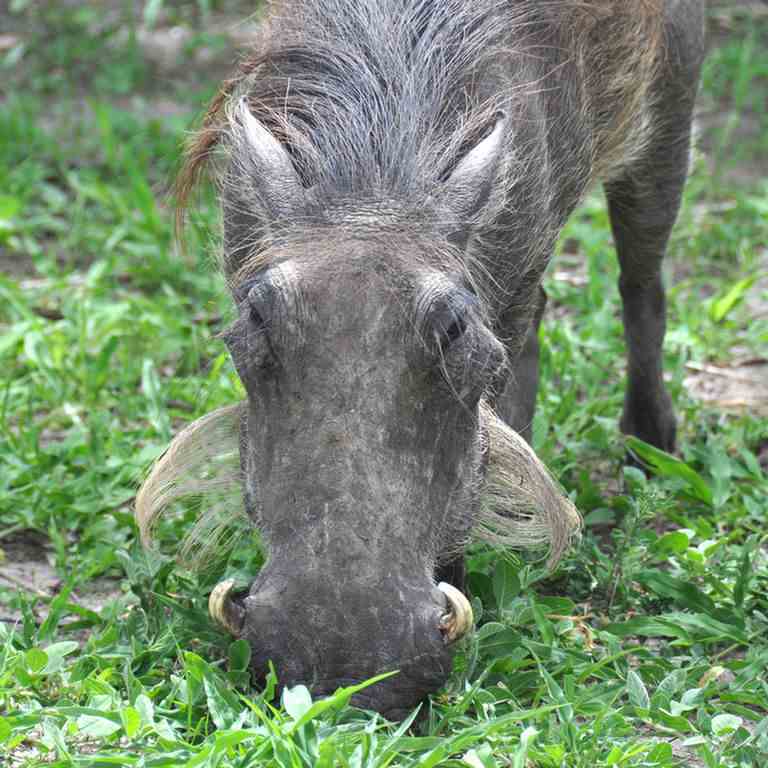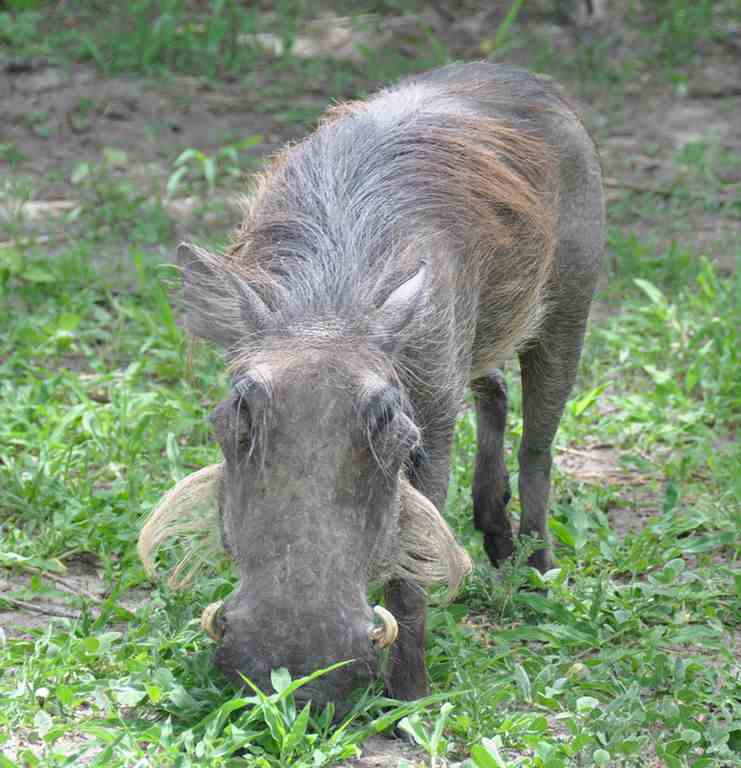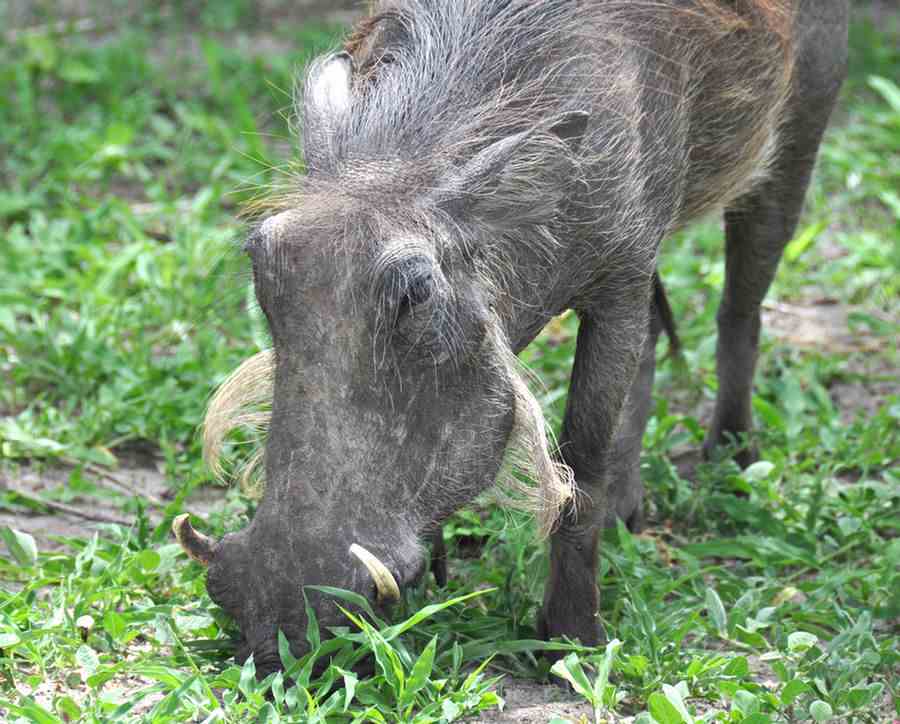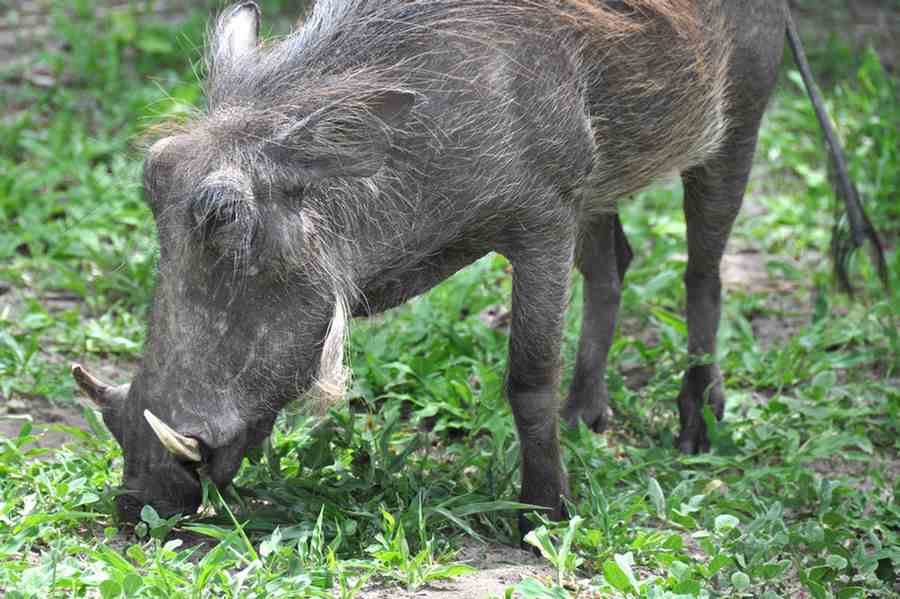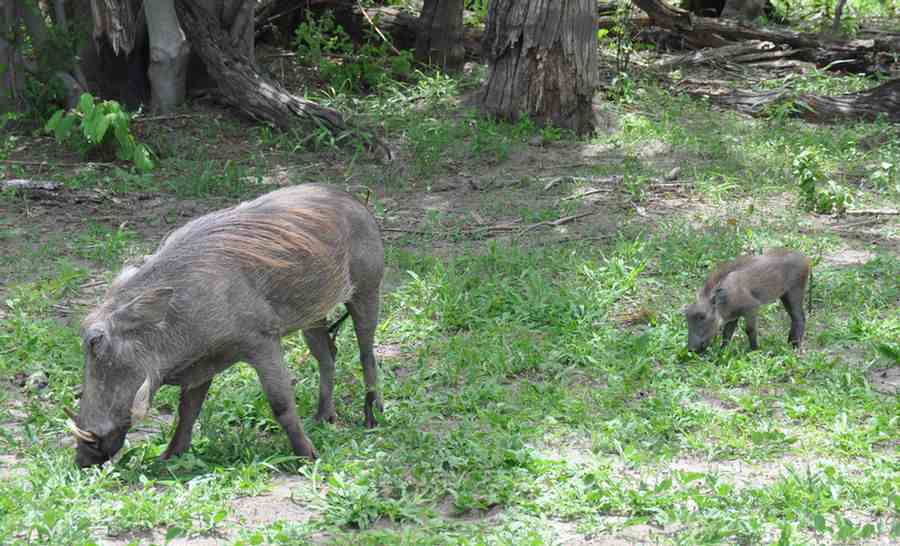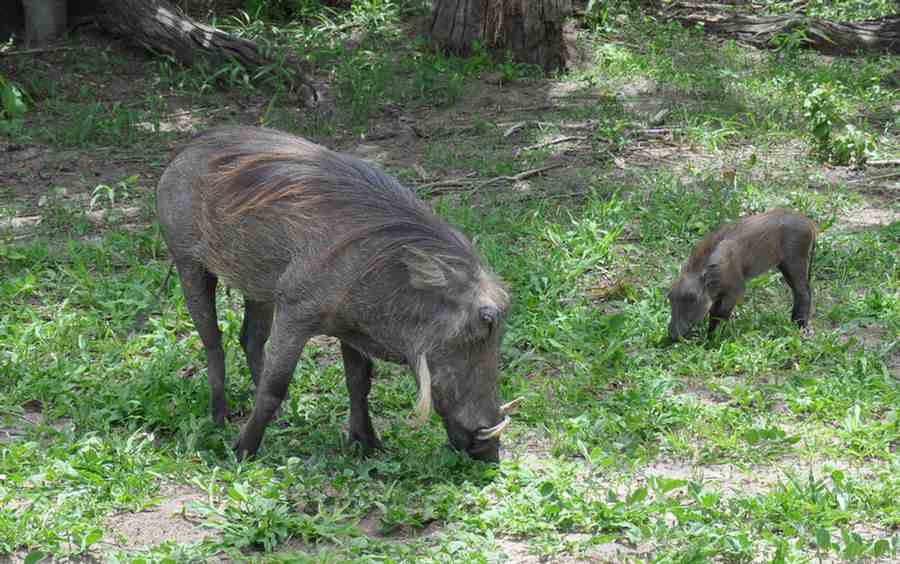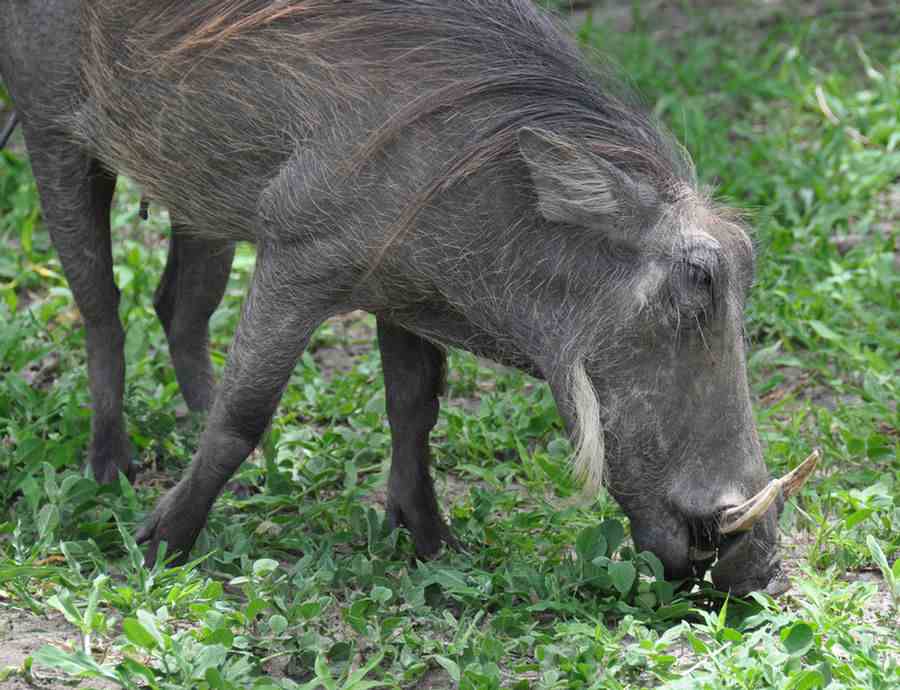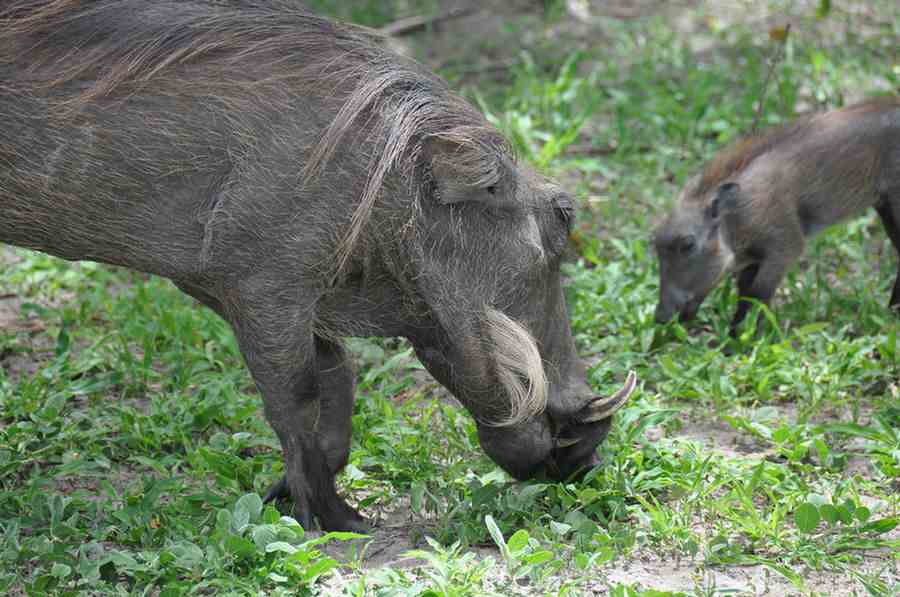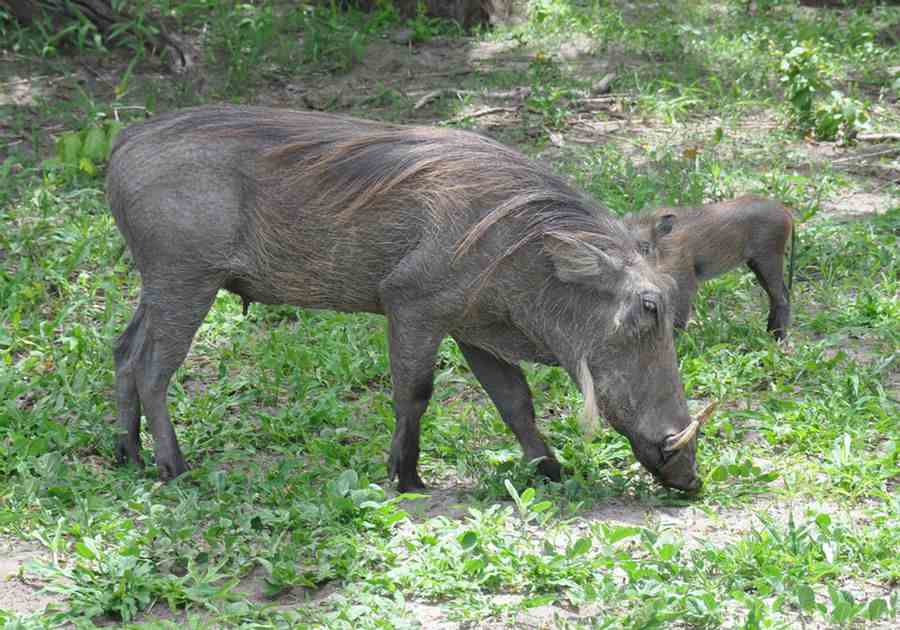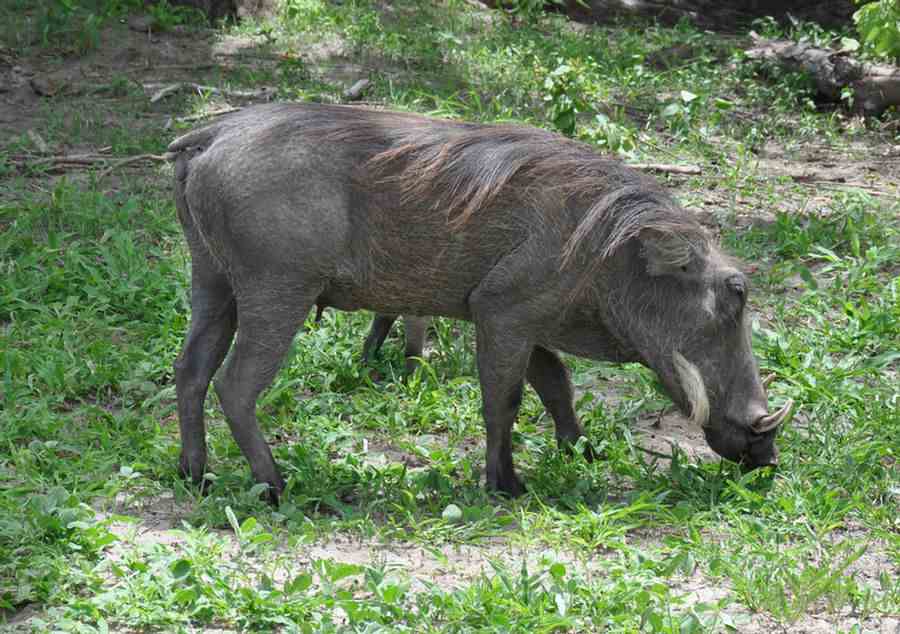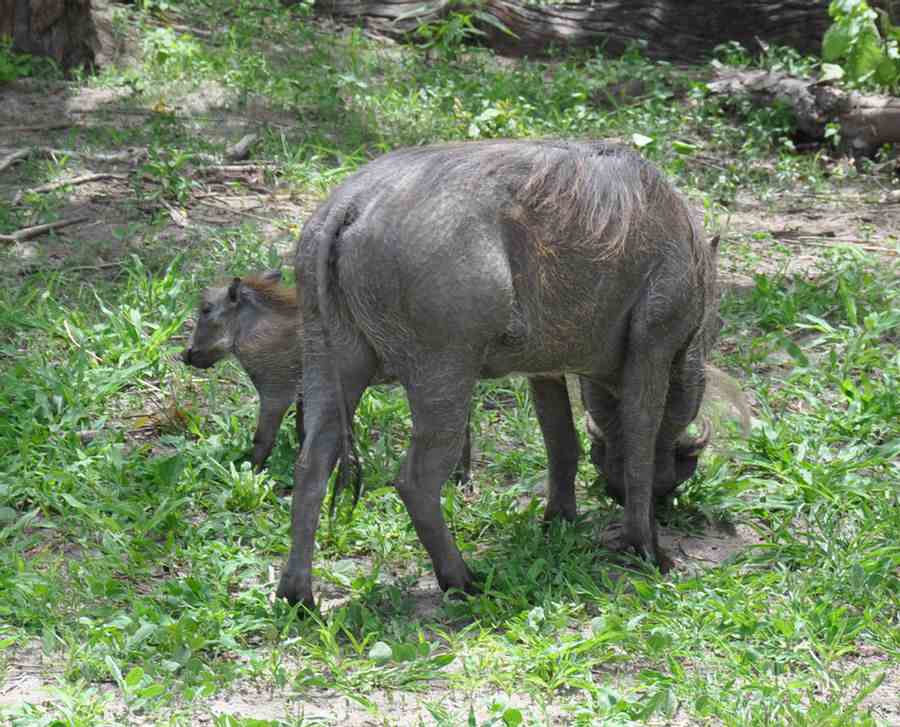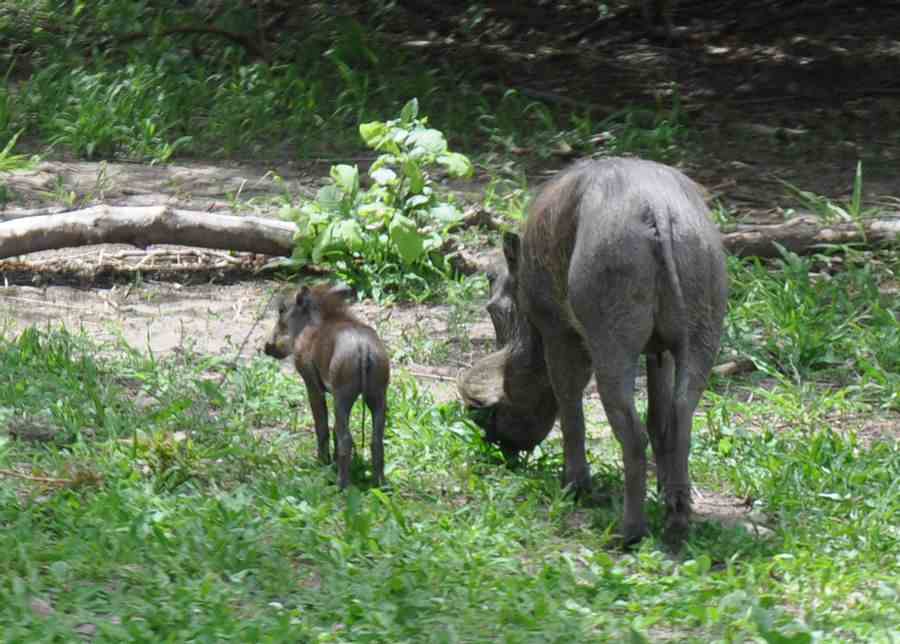 Yes,
warthogs
are my favourites!!!
How could you not like them?
A massive boabab tree at Kasagne just outside Chobe.