Colca Canyon


(Peru)


The canyon is located in The Andes about 160km northwest of Arequipa.
With a depth of 3,270 metres, it is one of the deepest in the world.

They take their measurements from the mountain top to the bottom of the canyon.
We visited the canyon as part of our 8-week around-the-world trip in May 2004.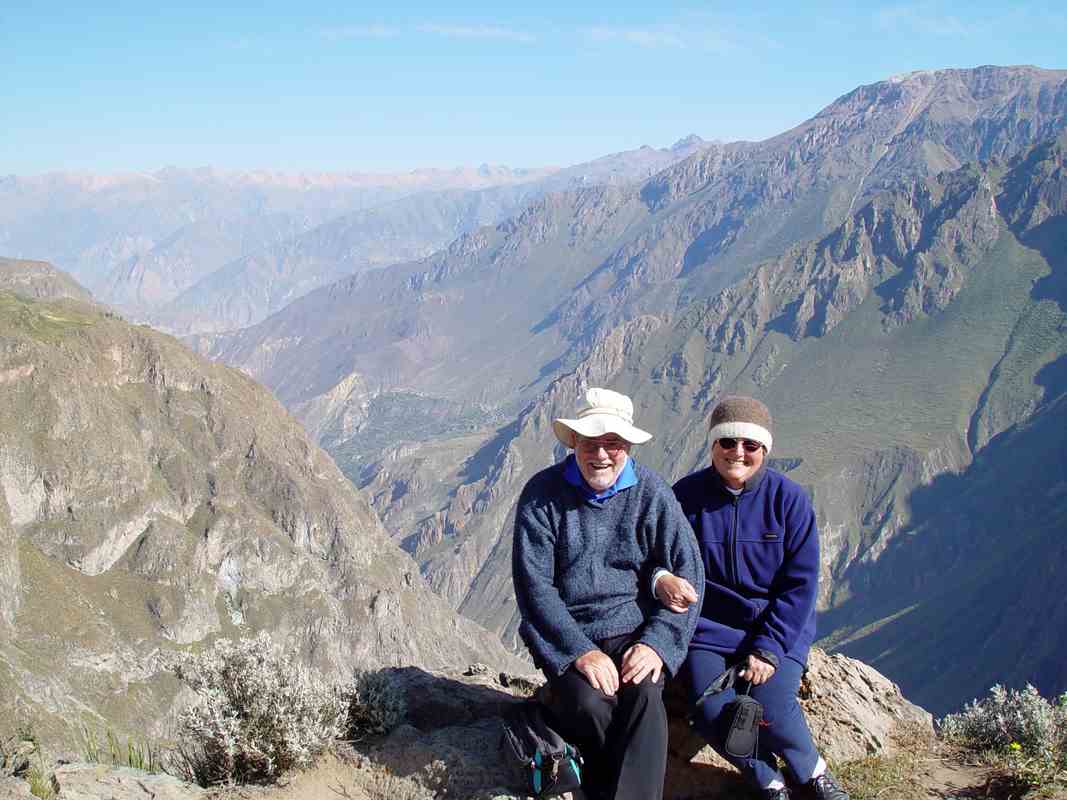 Majestic, graceful, effortless, enormous South American

condors

.
This is why we came to the Colca Canyon.
It was worth every moment of the 5am rise.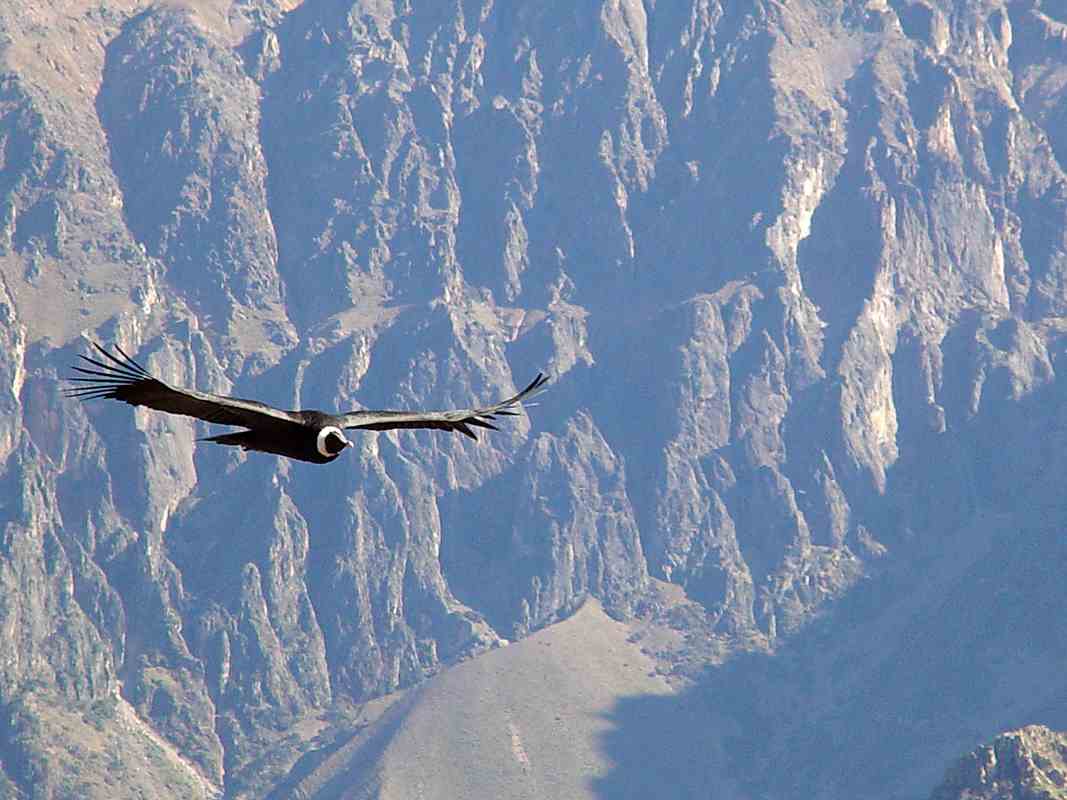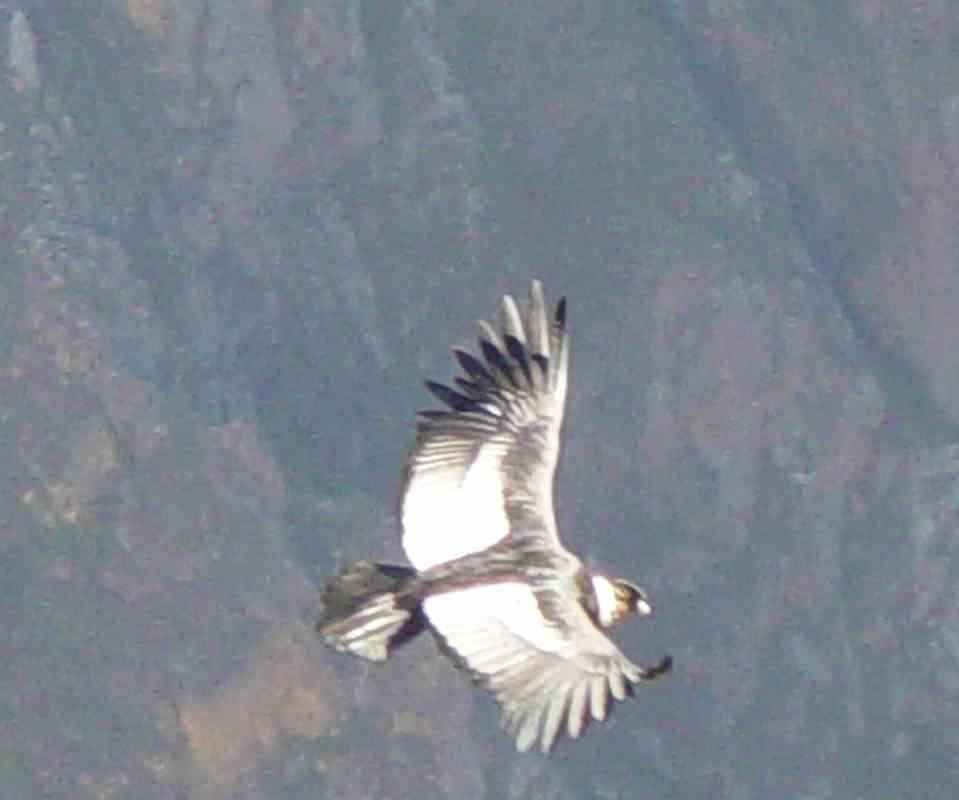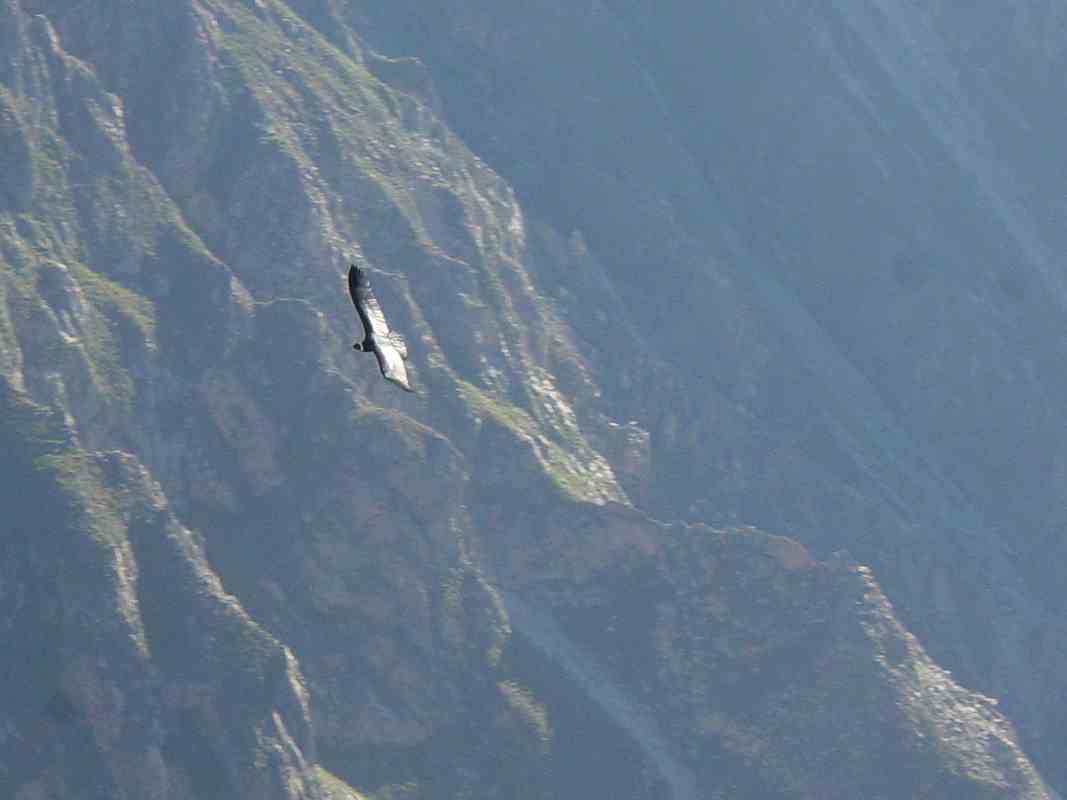 Adult condors have a wingspan up to 4.2 metres.
They were very graceful, only flapping their wings when they were flying out of the area.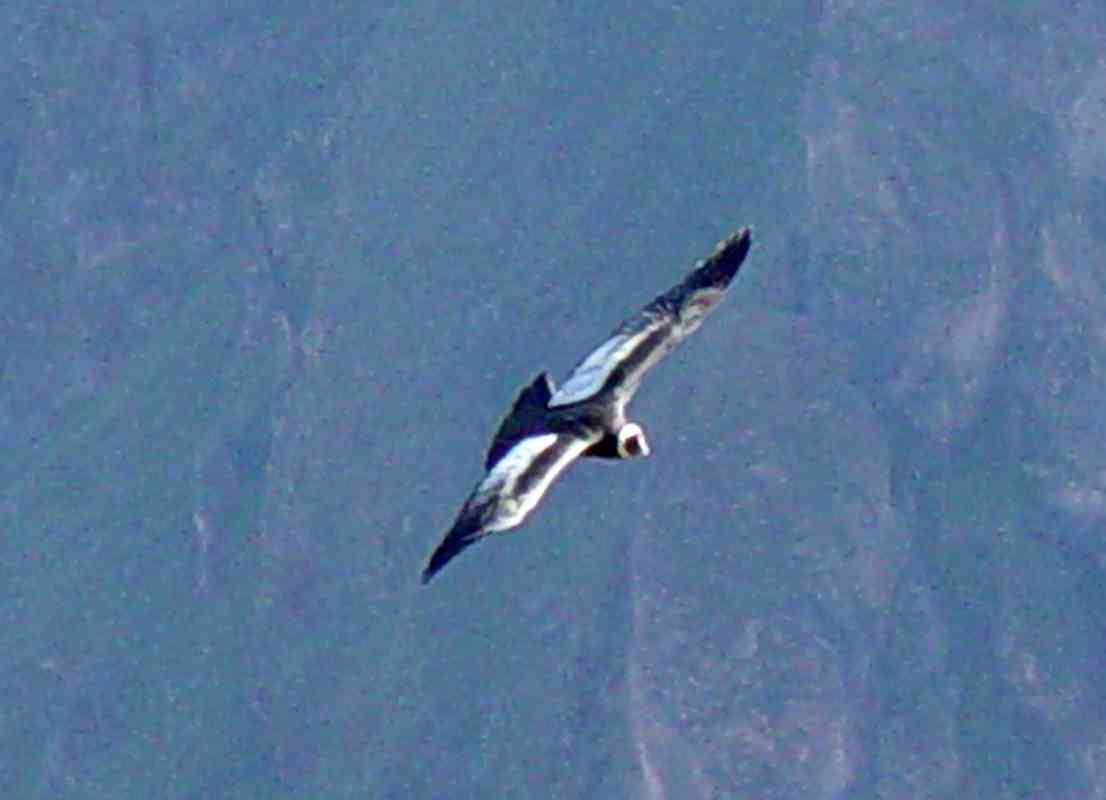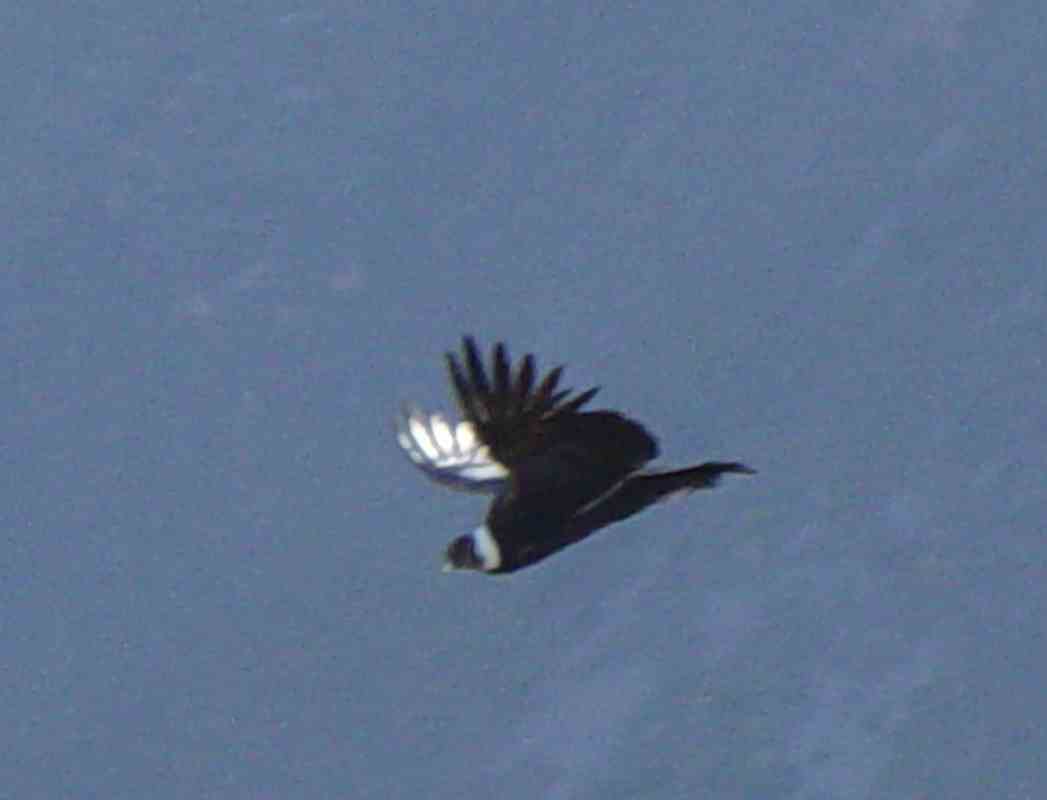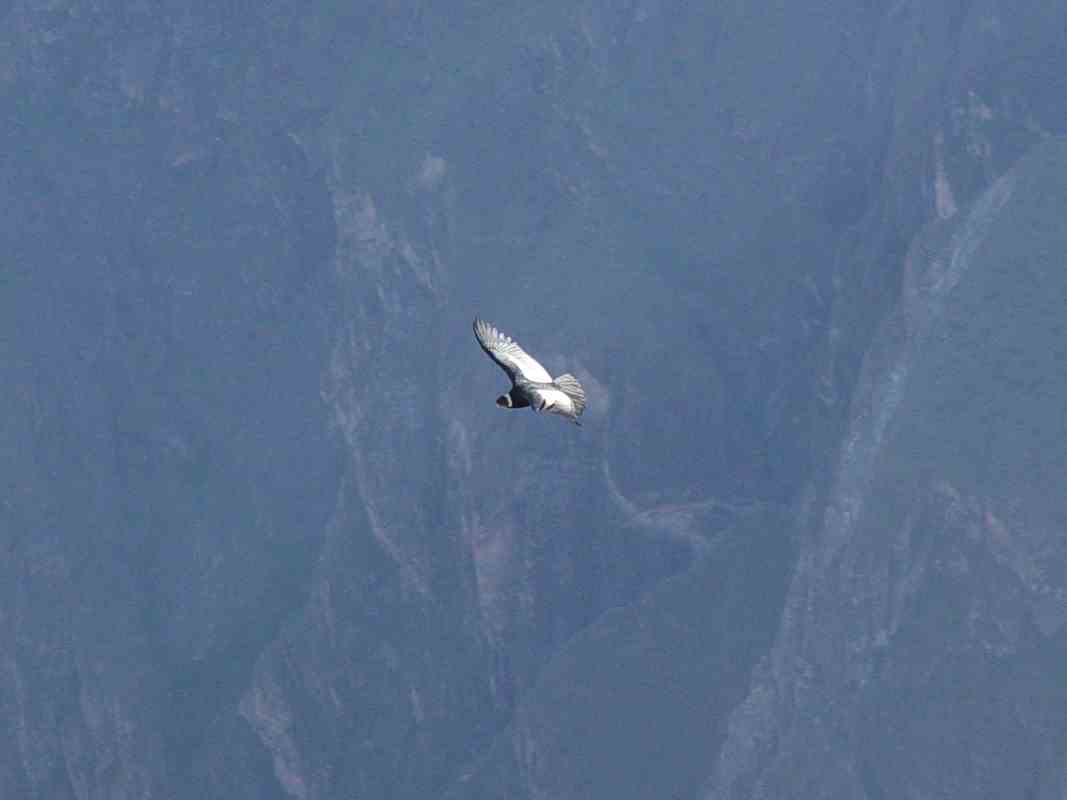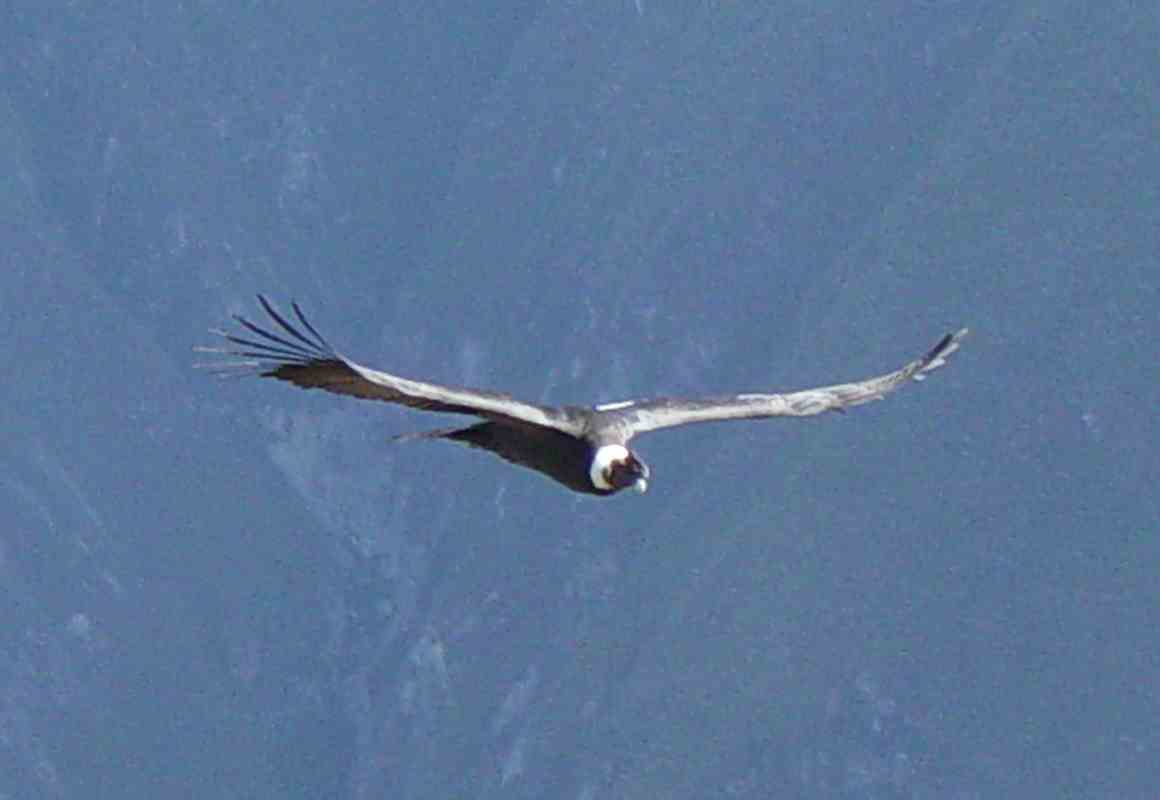 The feathers on the ends of their wingtips spread out like fingers to control their flight and reminded me of the upturned wingtips of an
Airbus
aircraft.