Etosha National Park


(Namibia)

Etosha was first established in 1907, when Namibia was a German colony known as South West Africa.
At the time, the park's original 100,000 km² made it the largest game reserve in the world.
Due to political changes since its original establishment, the park is now slightly less than a quarter
of its original area, but still remains a very large and significant area in which wildlife is protected.

The Etosha Pan dominates the park. The salt pan desert is roughly 130 km long and as wide as 50 km in places.
The salt pan is usually dry, but fills with water briefly in the summer.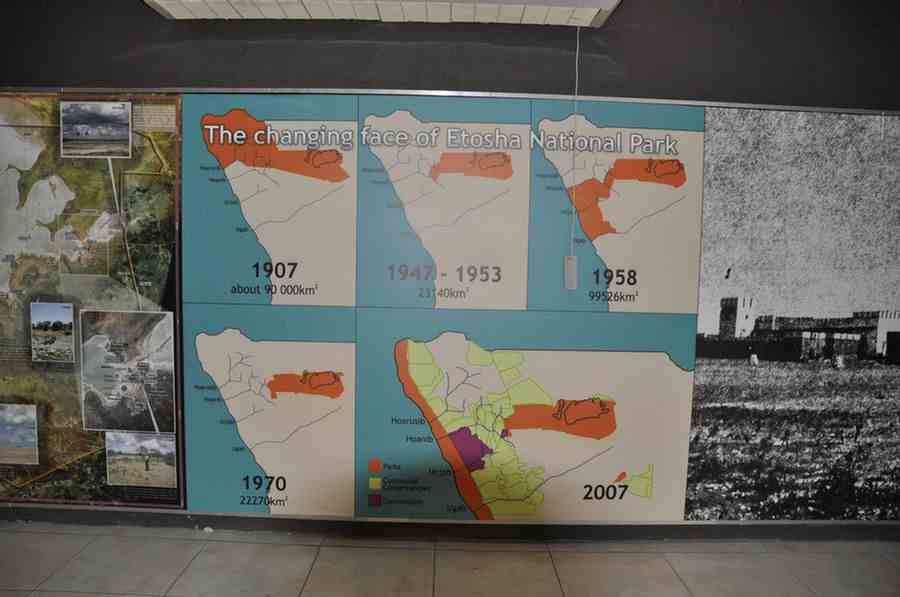 I visited Etosha during my 47-day, 5-country trip in southern Africa in 2009.
We entered the park through the Anderson Gate.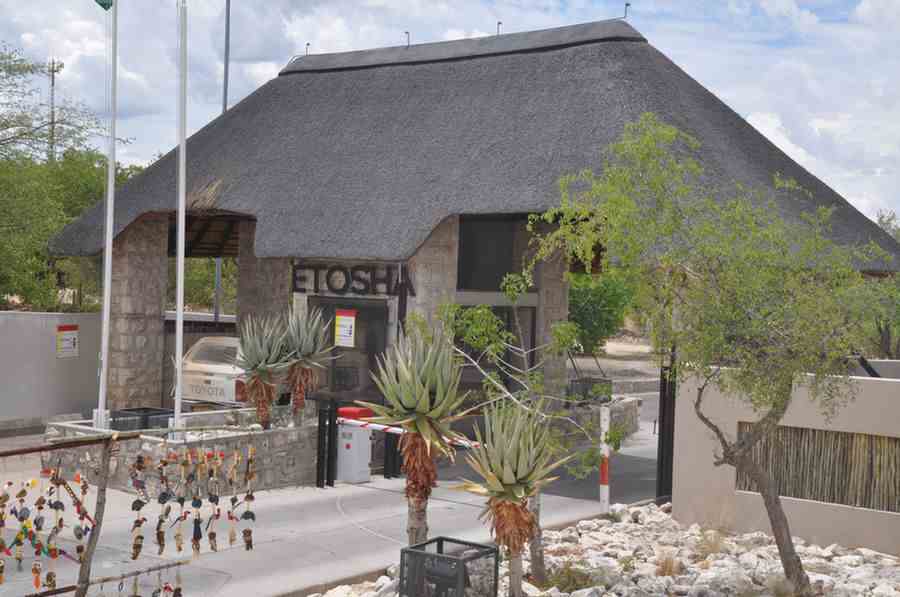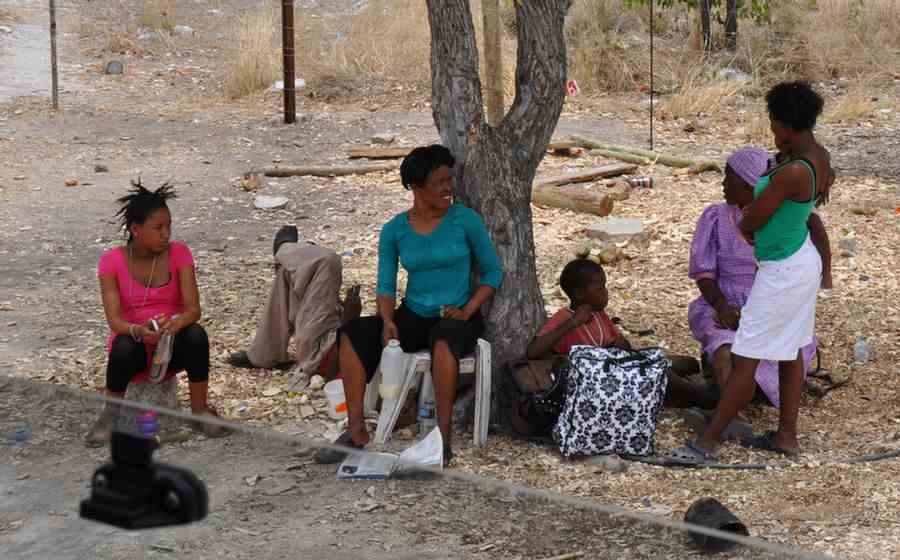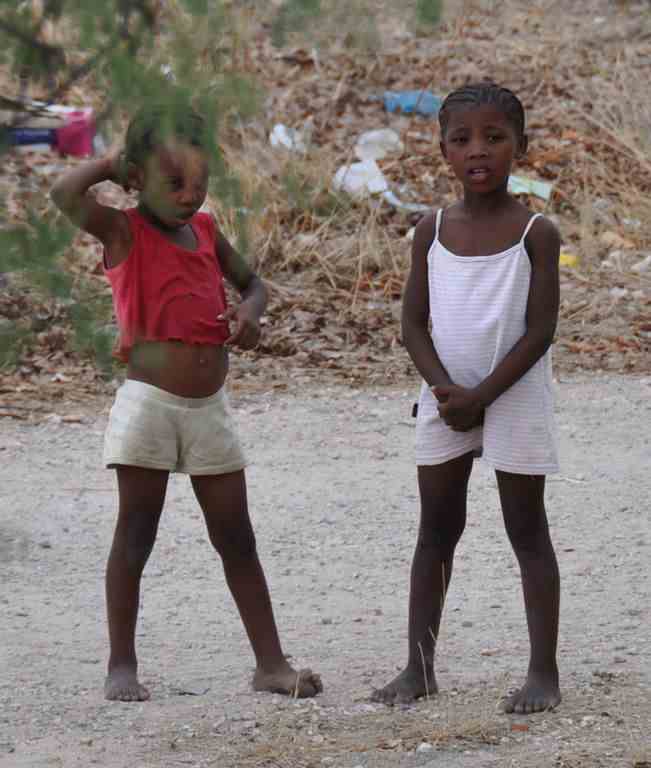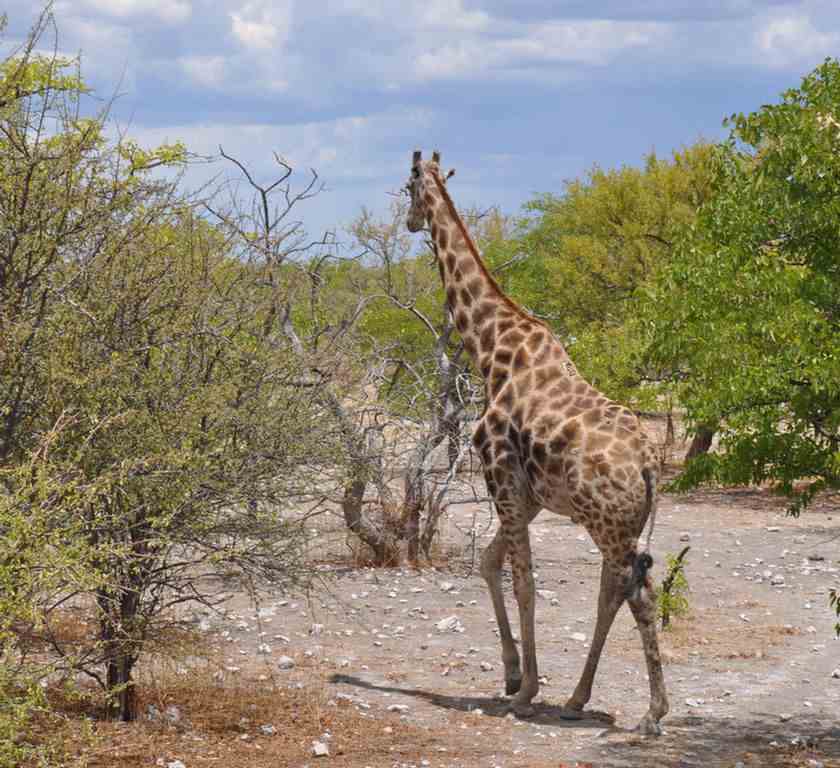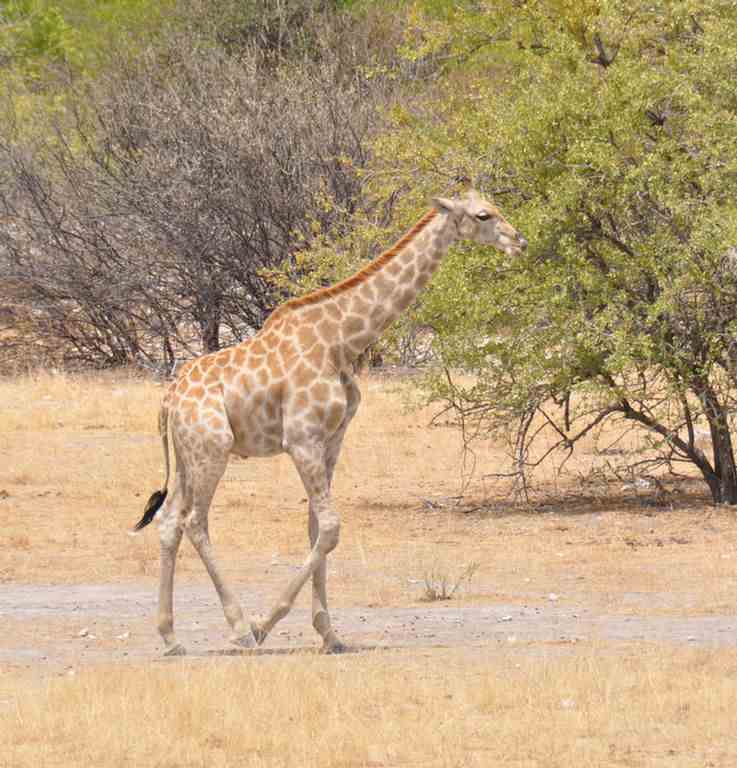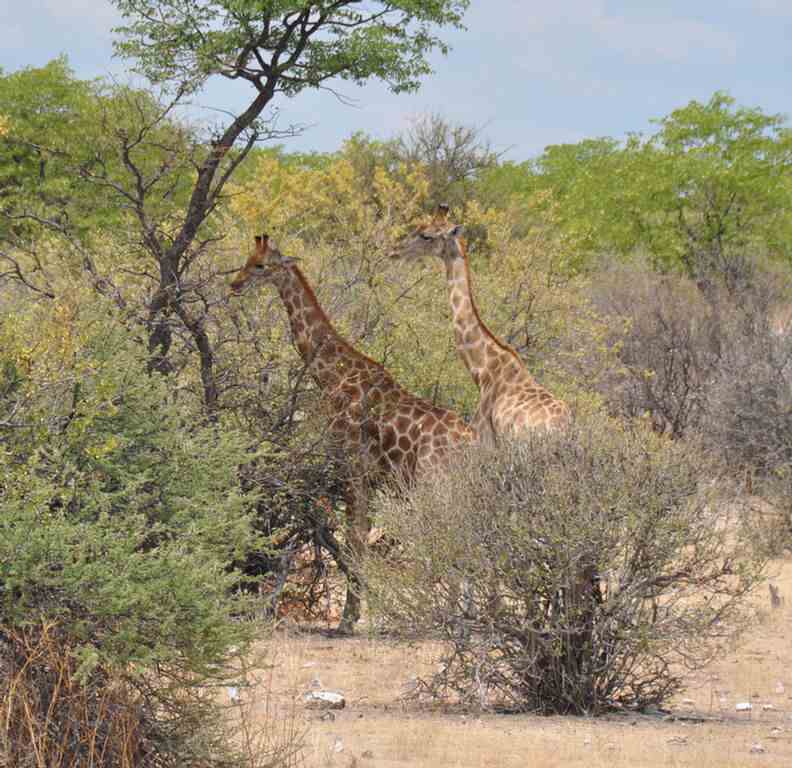 We spent our first night at the Okahkeujo camp.
Before WW1 these campsites had been German forts.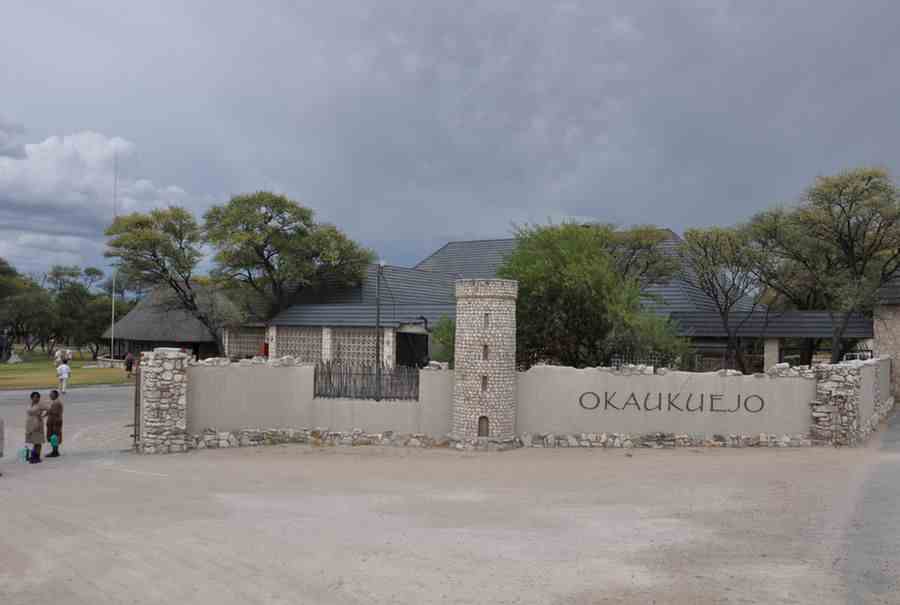 Ground squirrels ran around our campsite.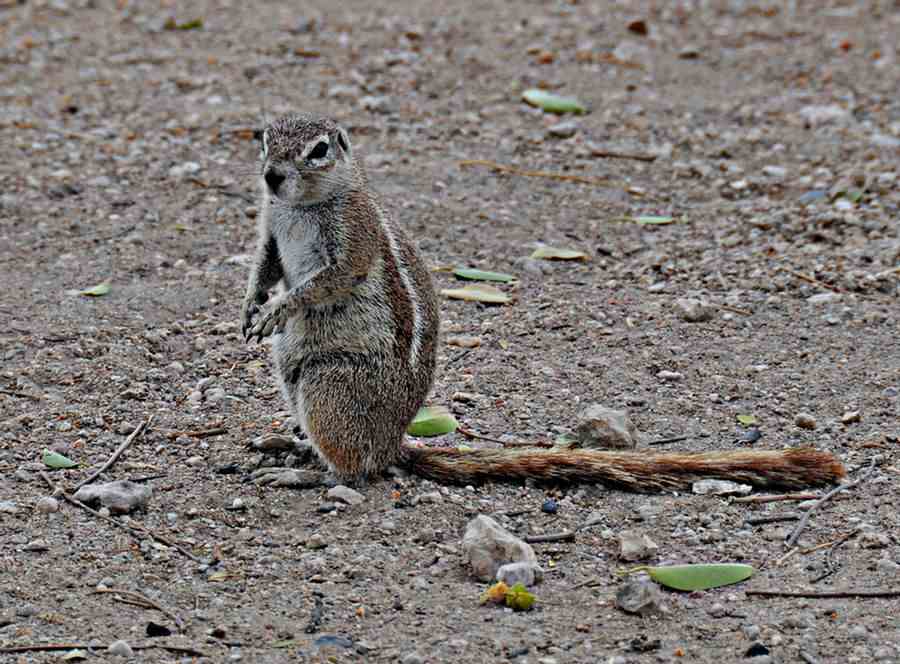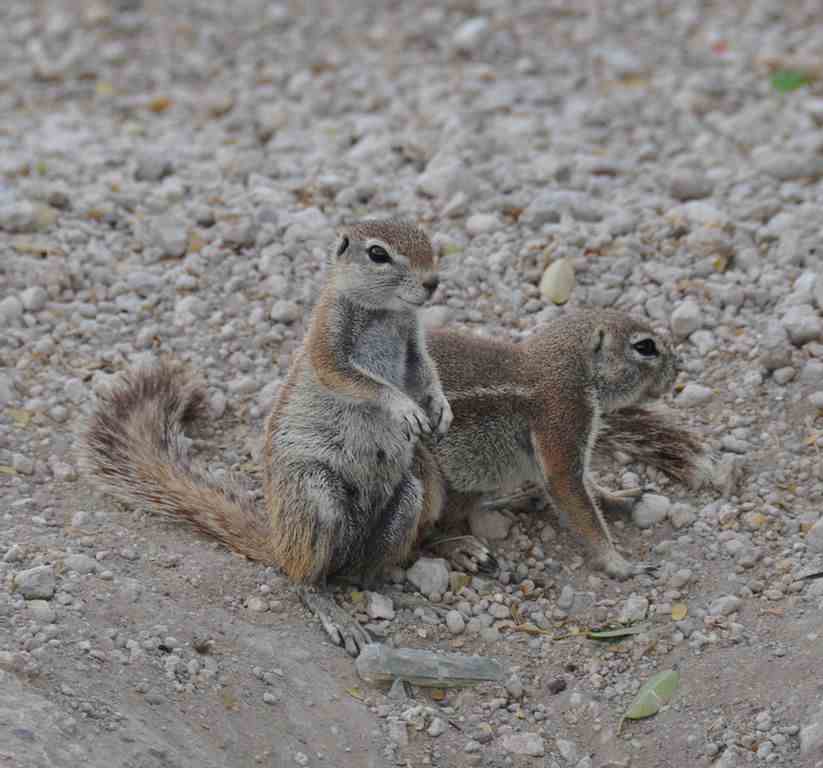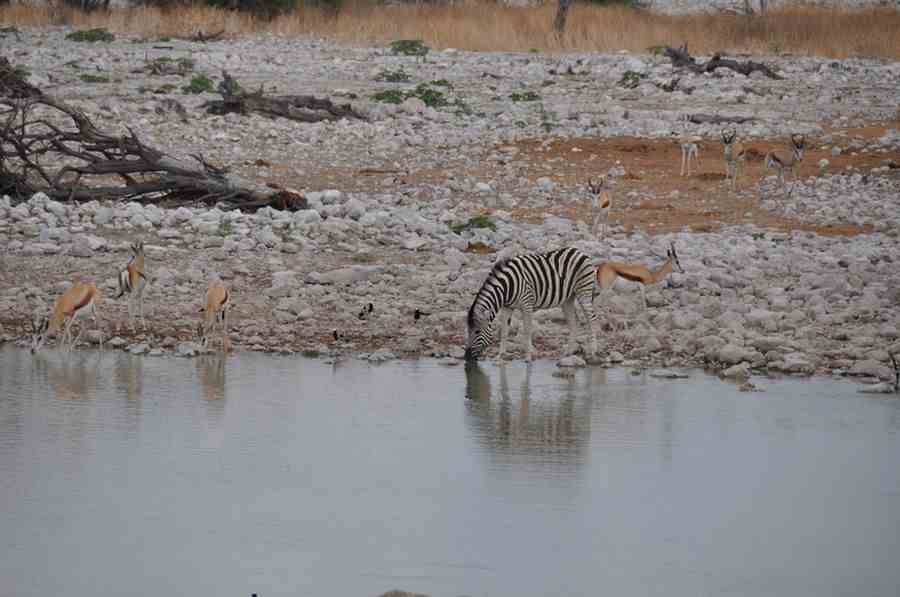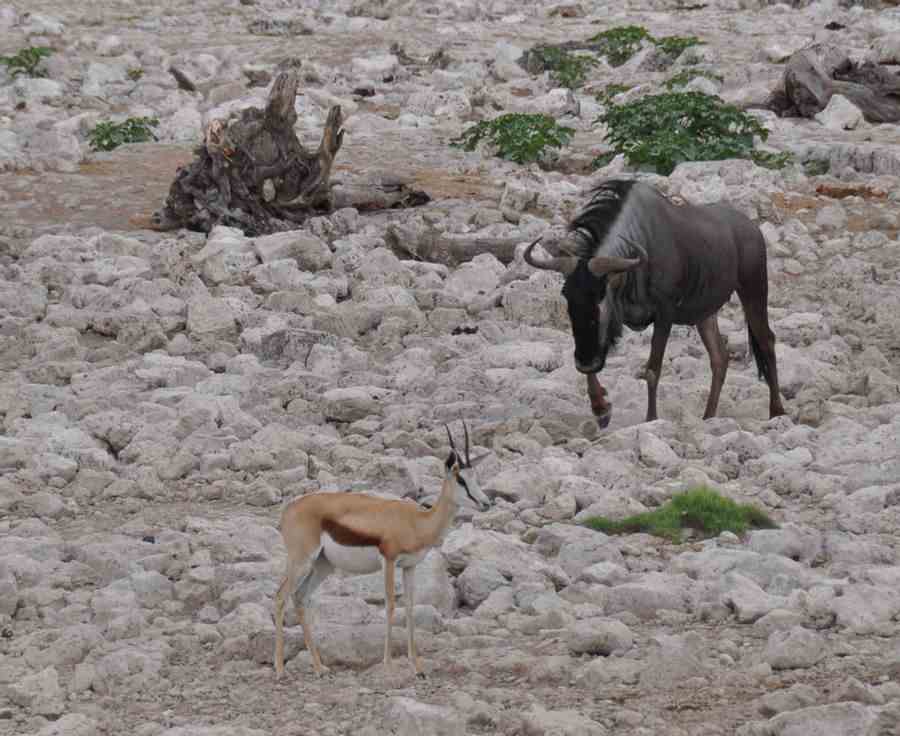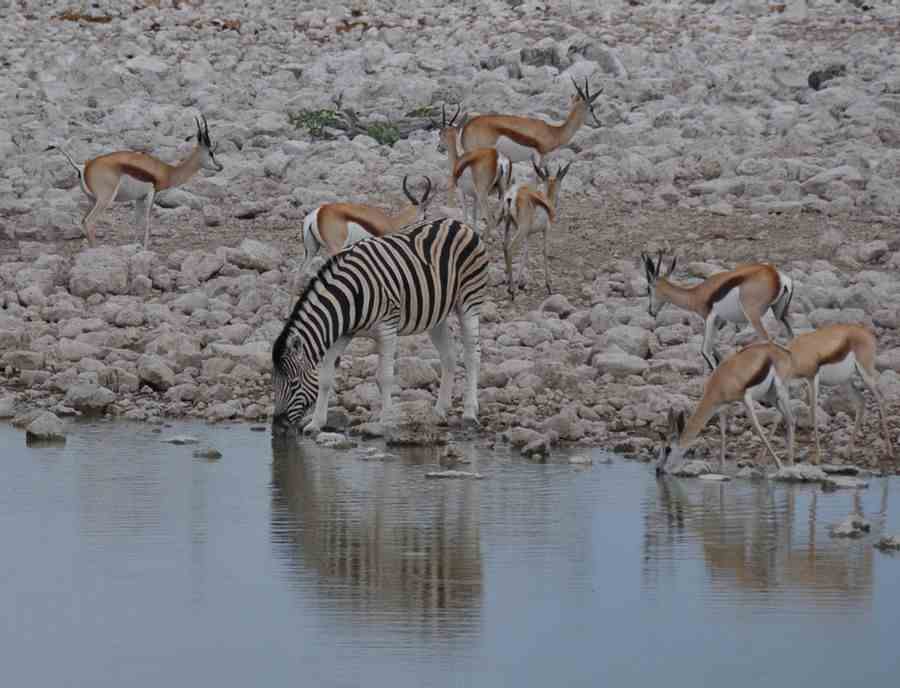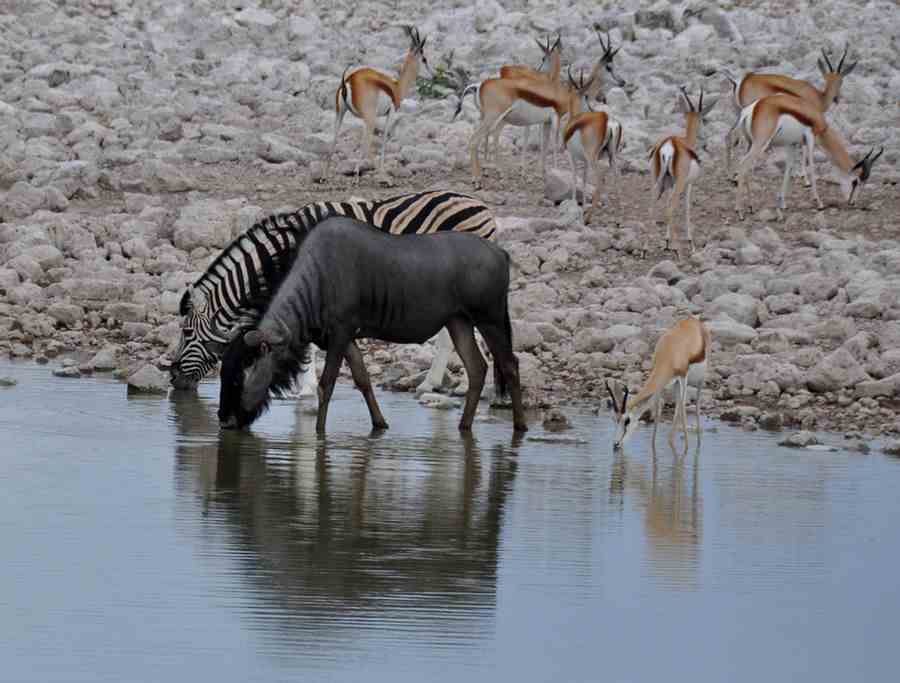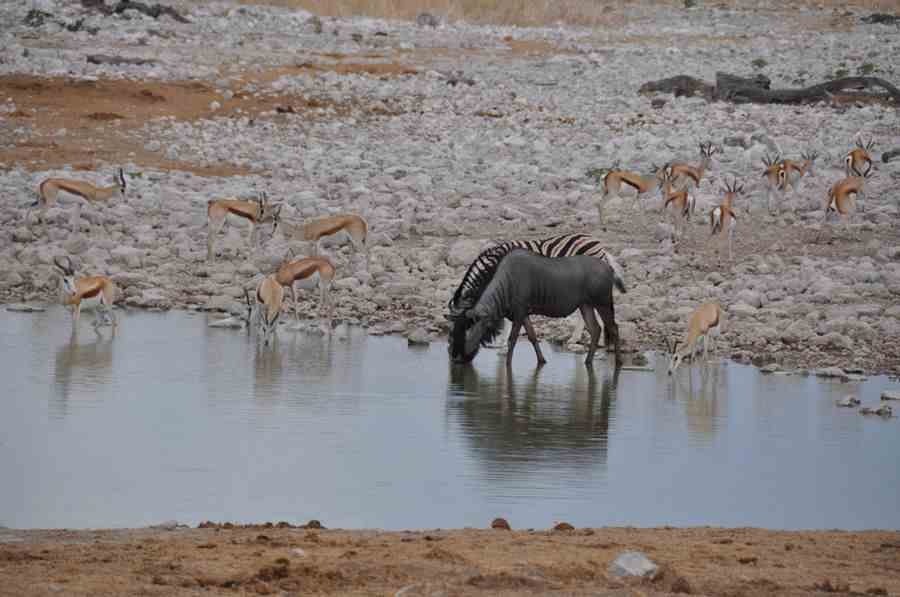 We visited Etosha in the dry season.
The waterholes were drying up.
A pride of lions had control of one of the waterholes.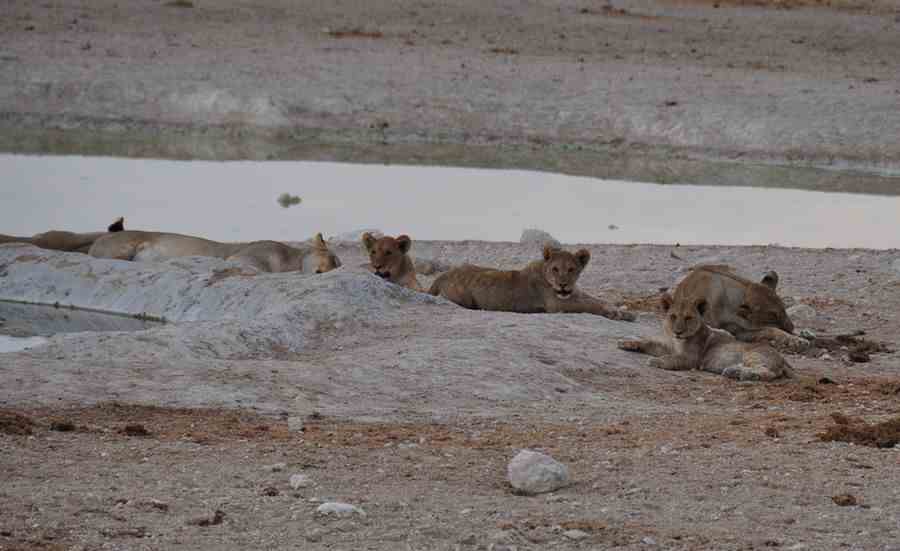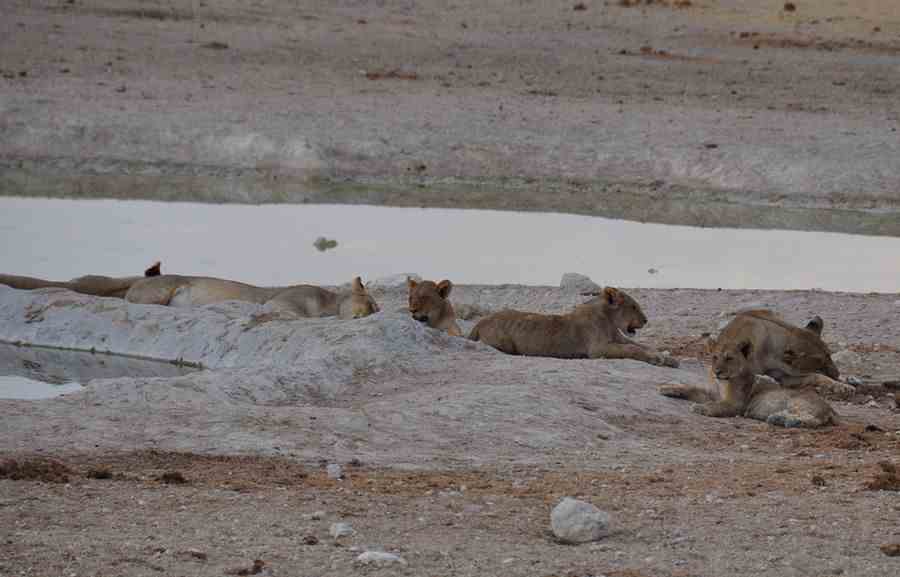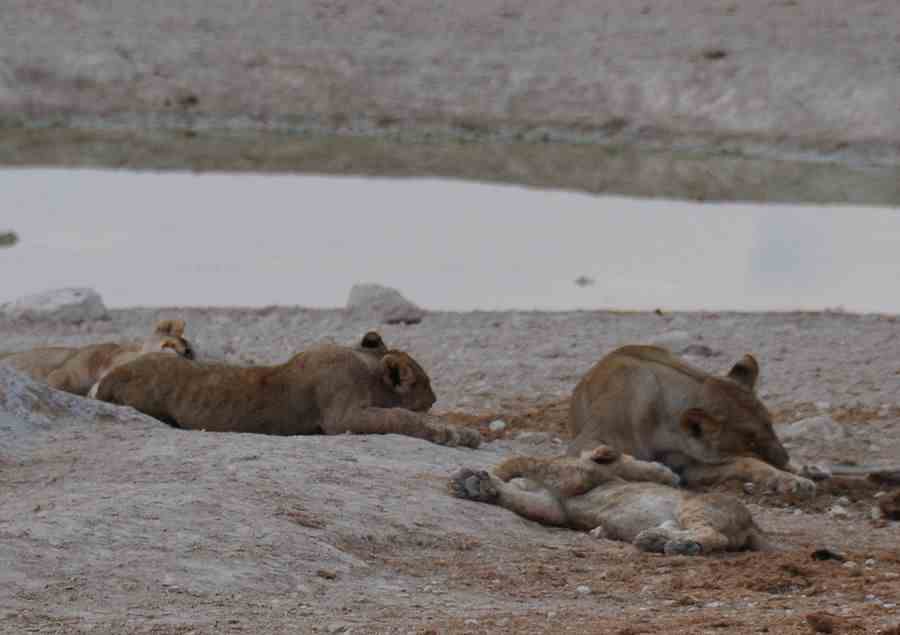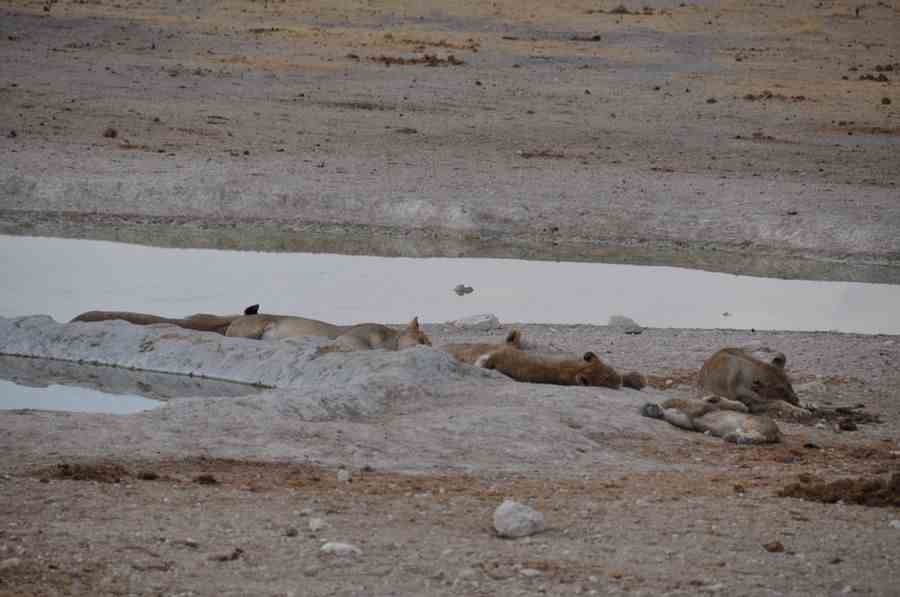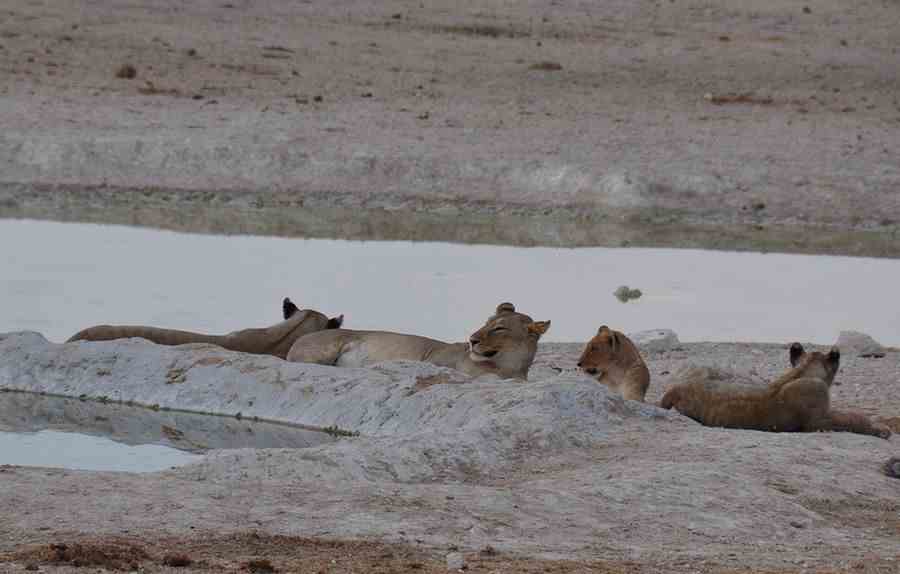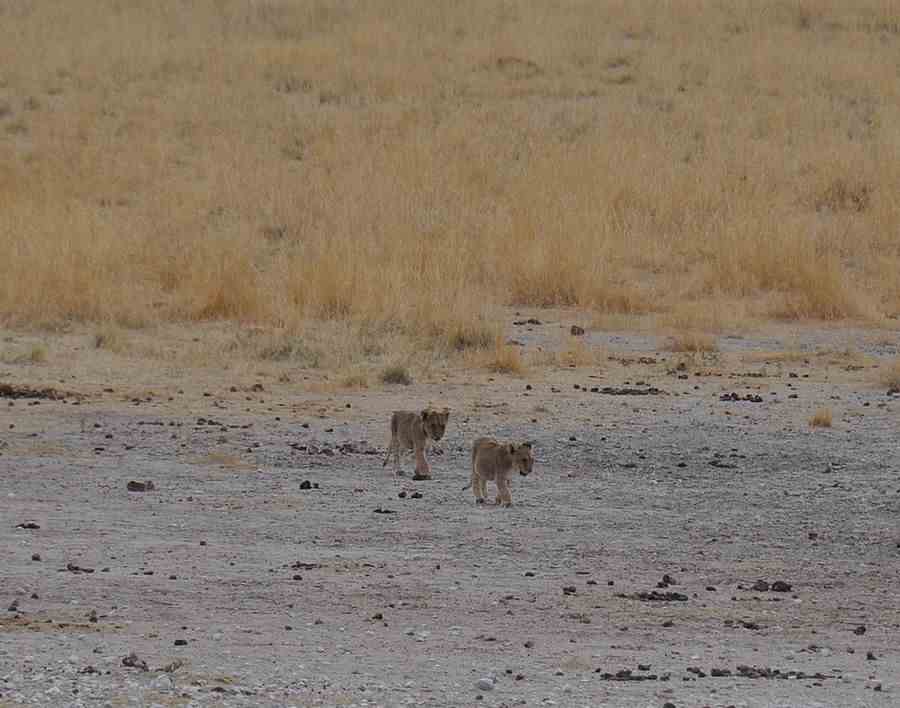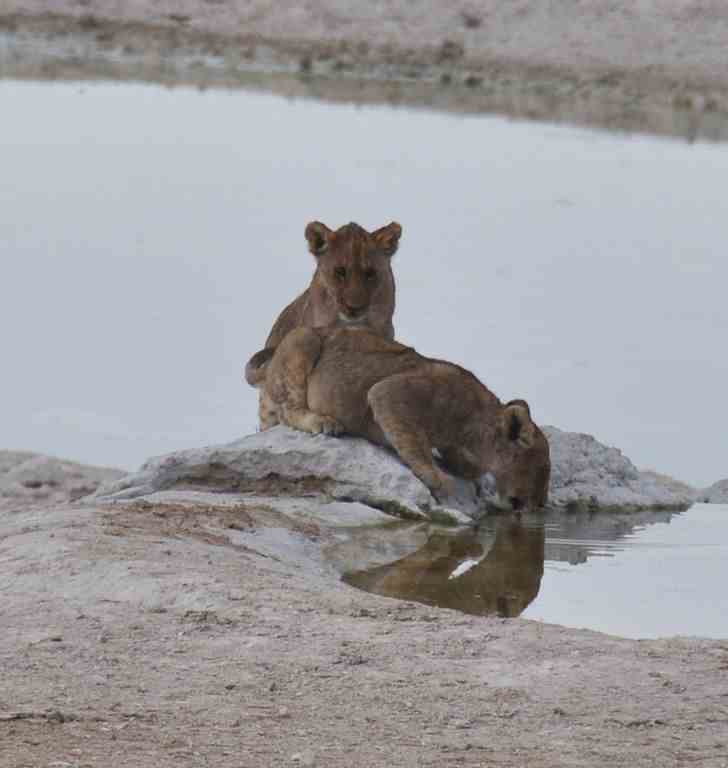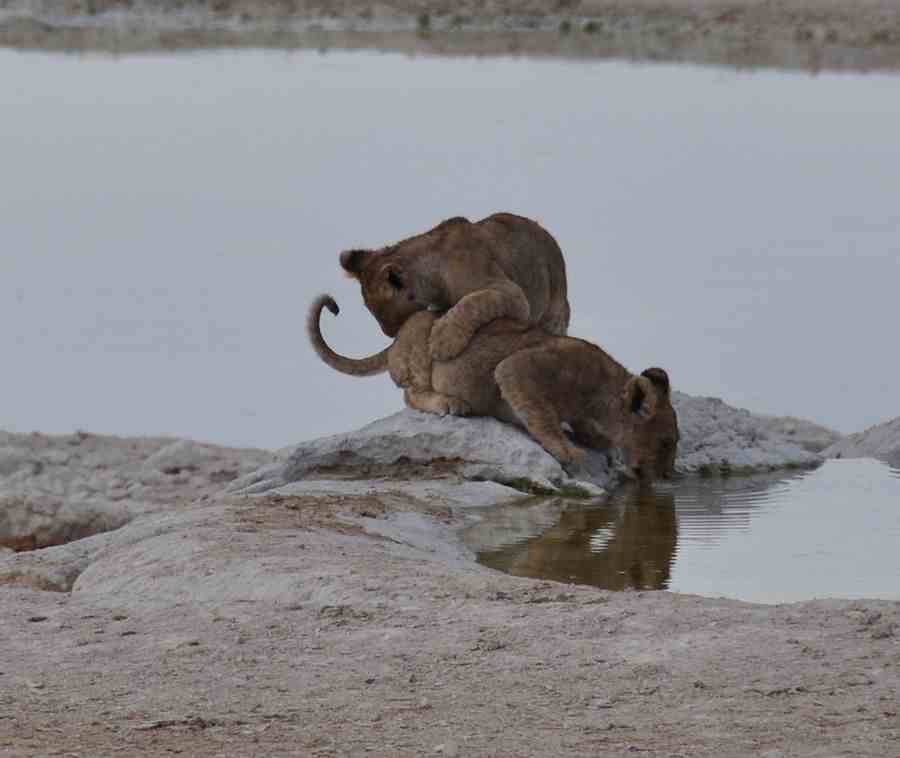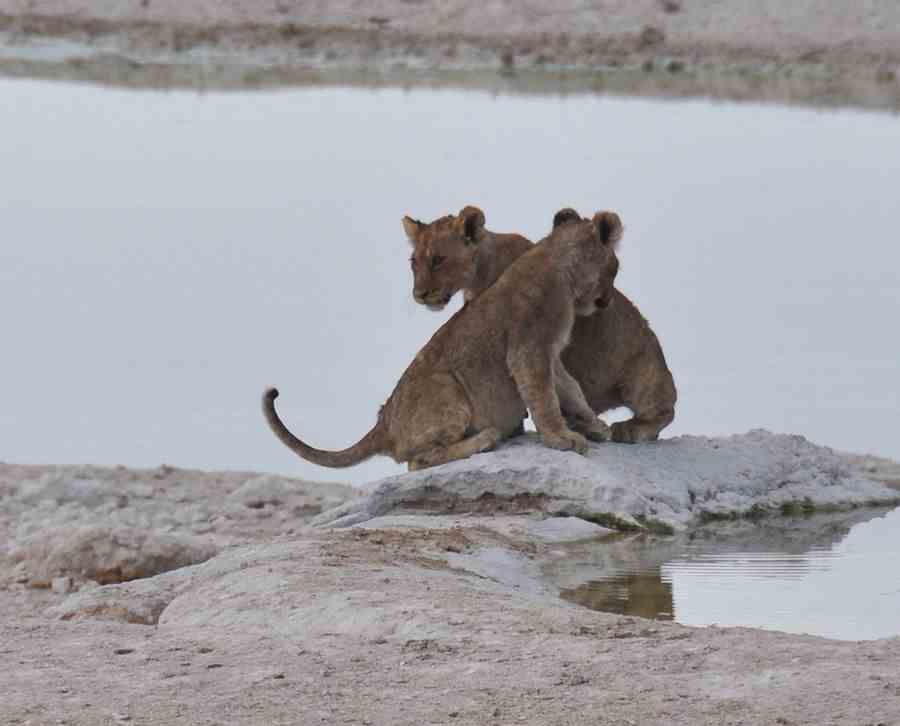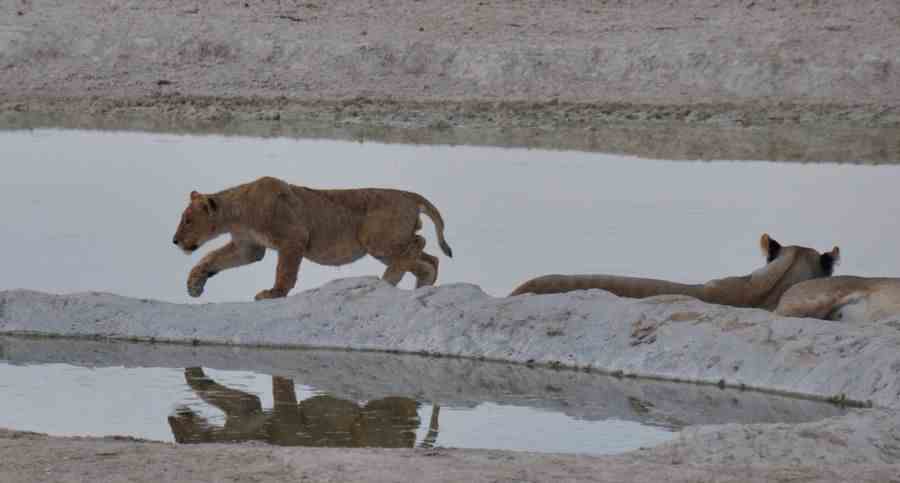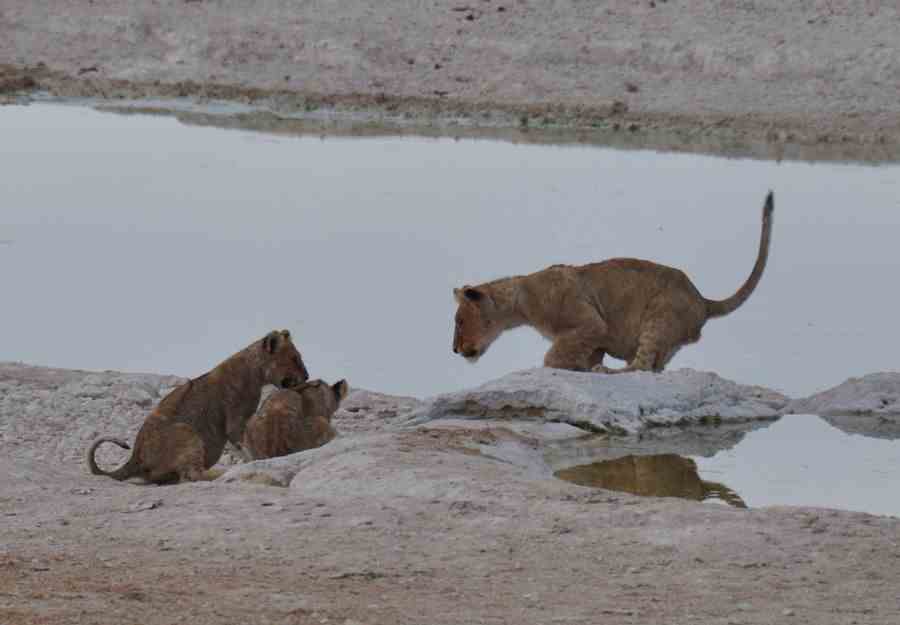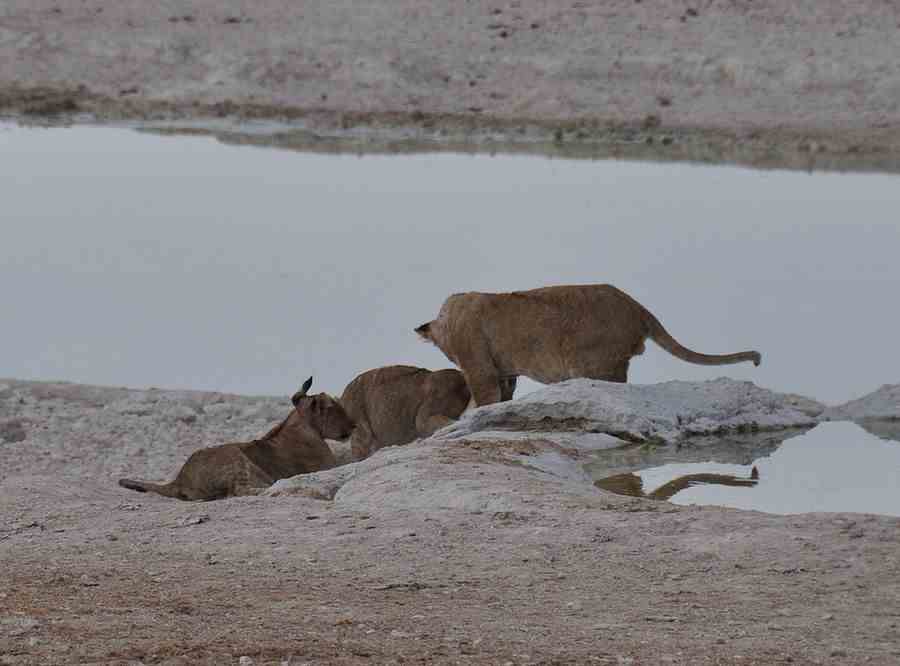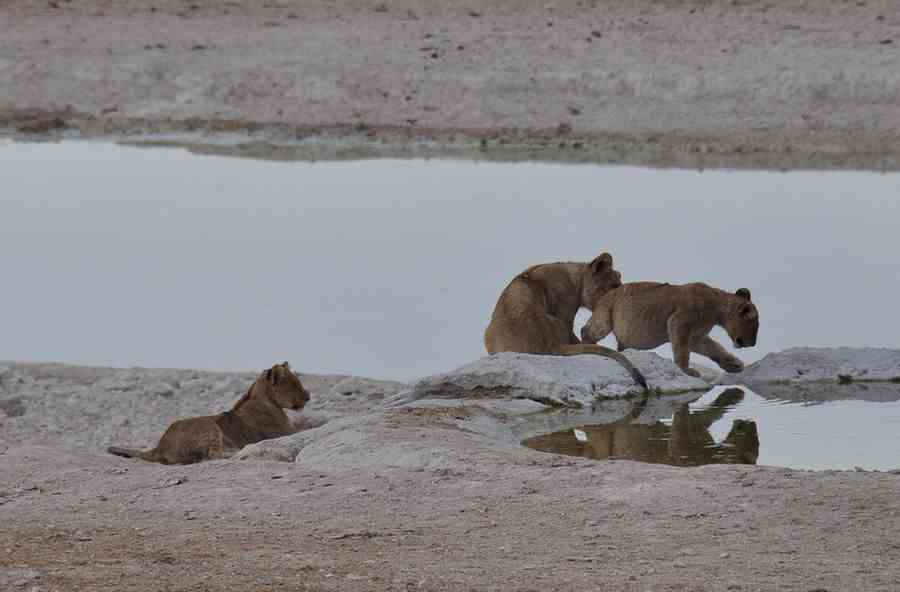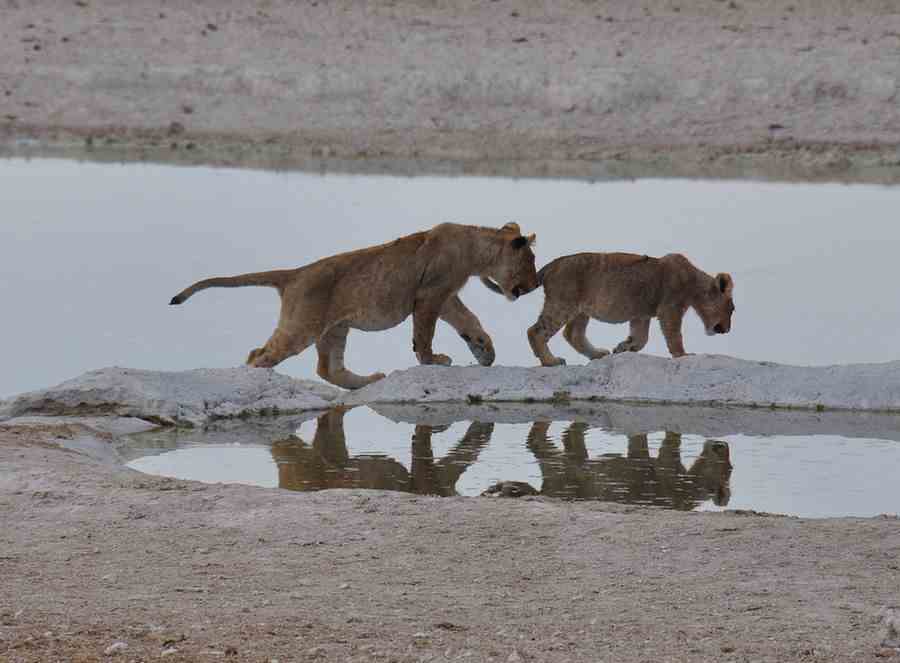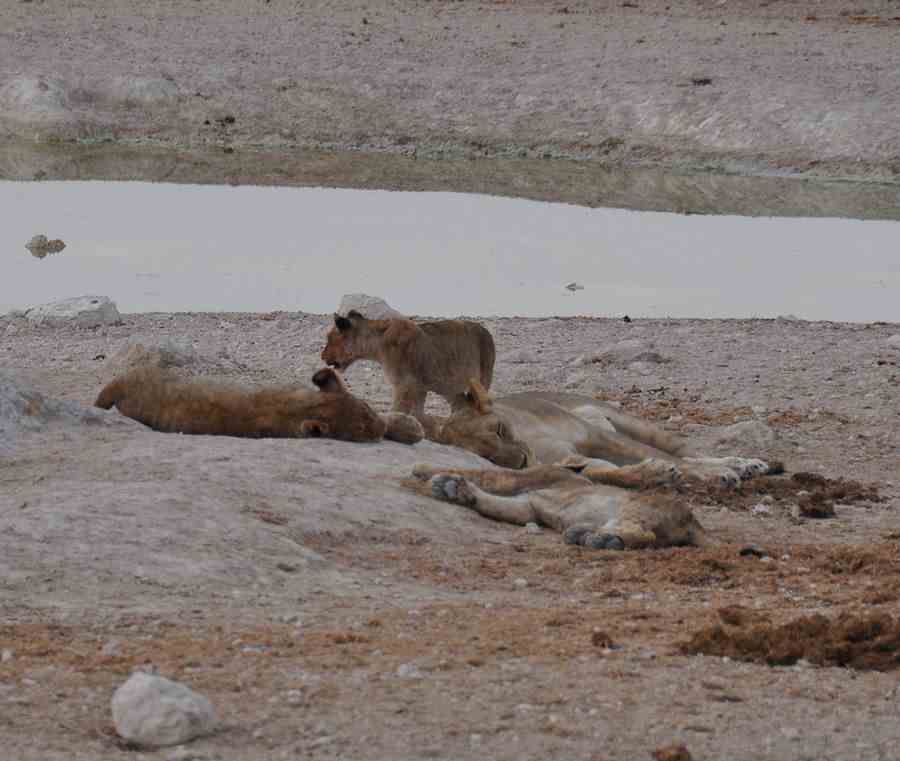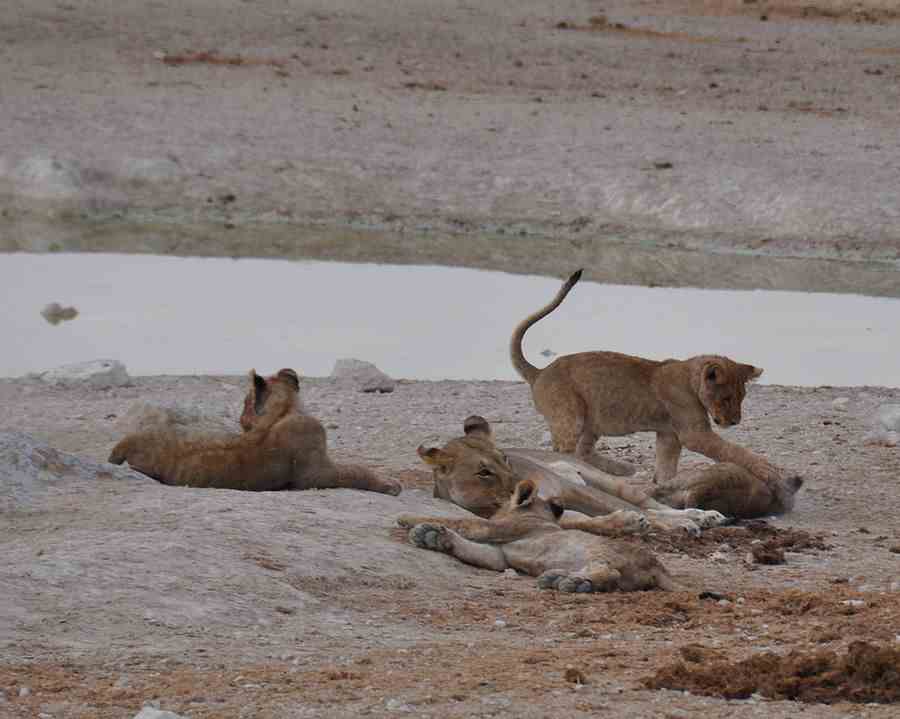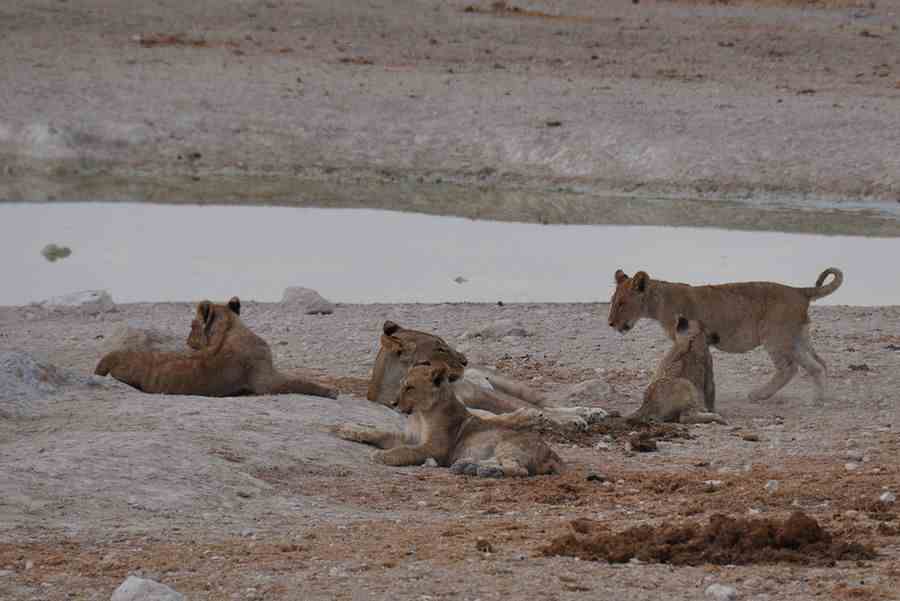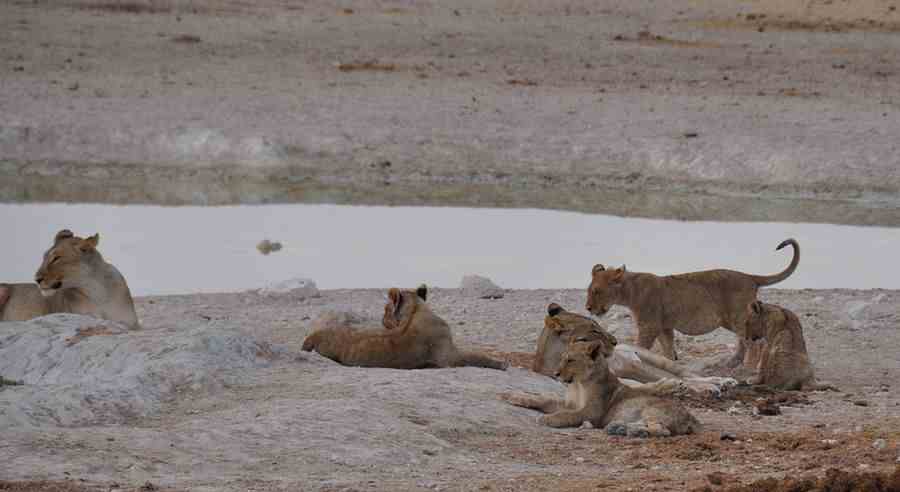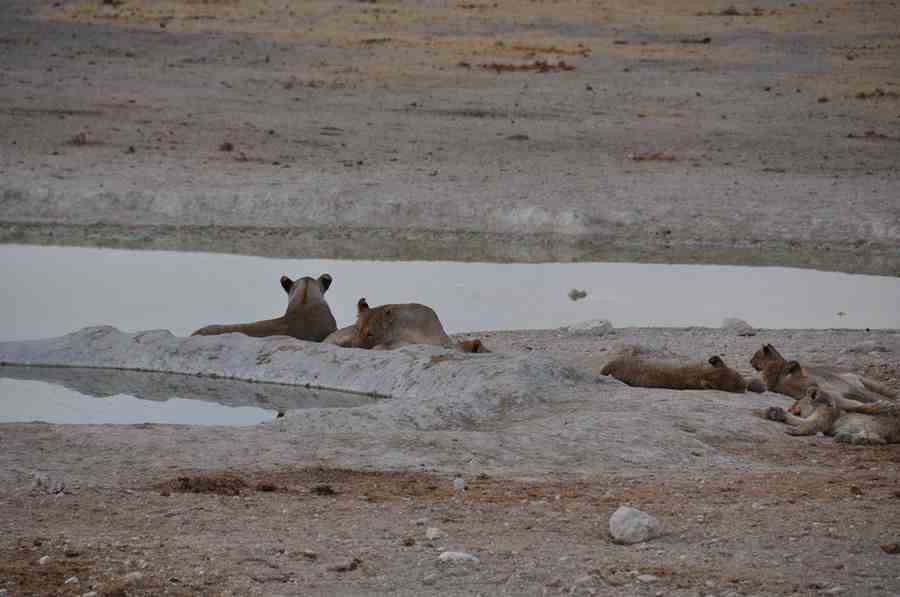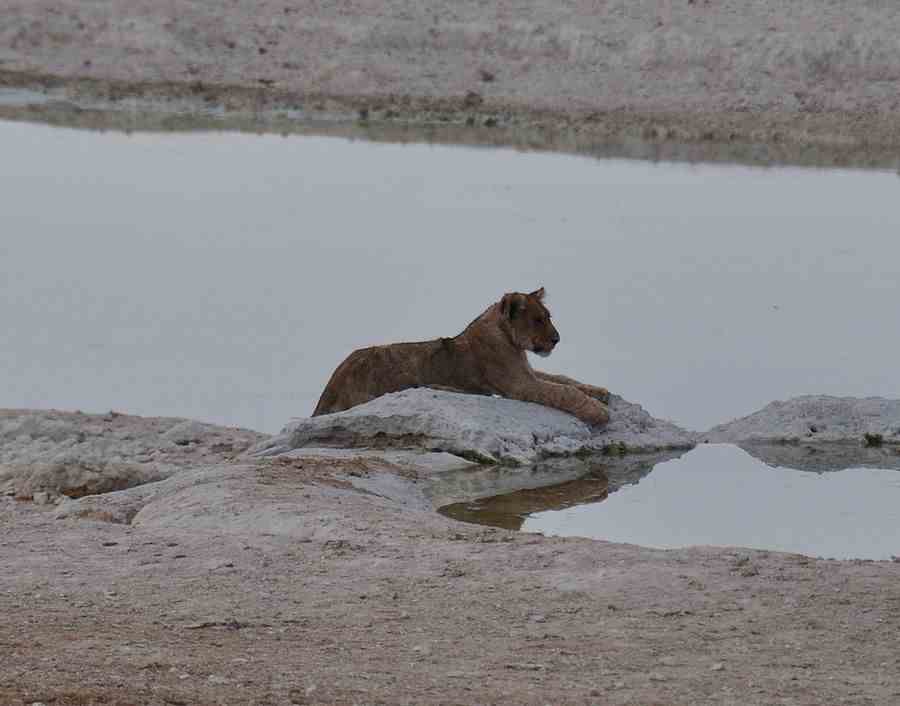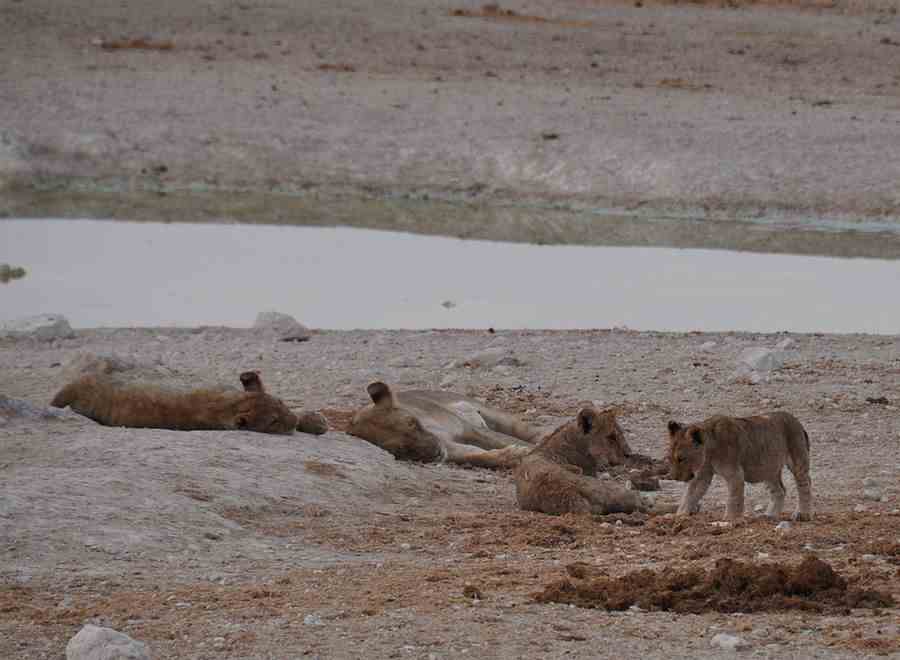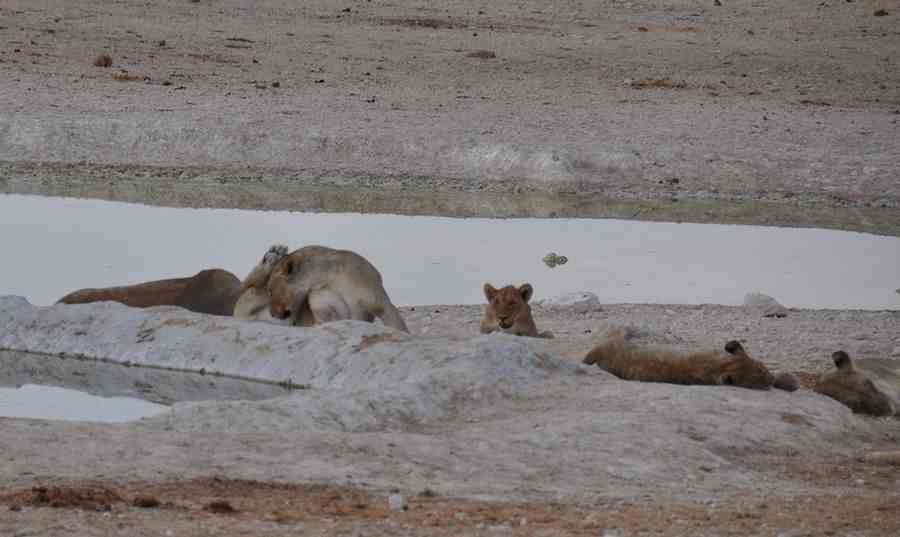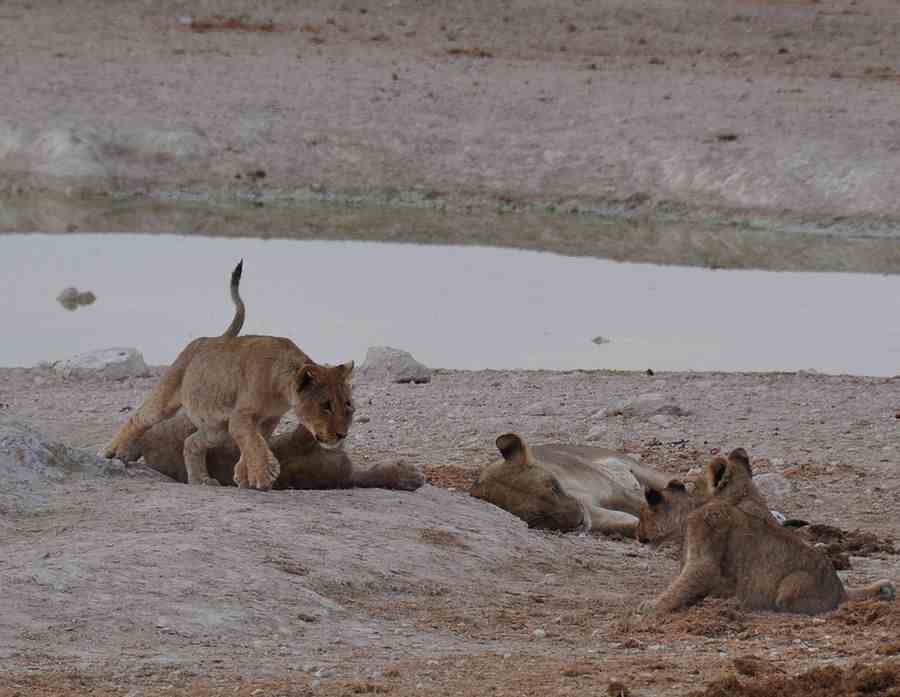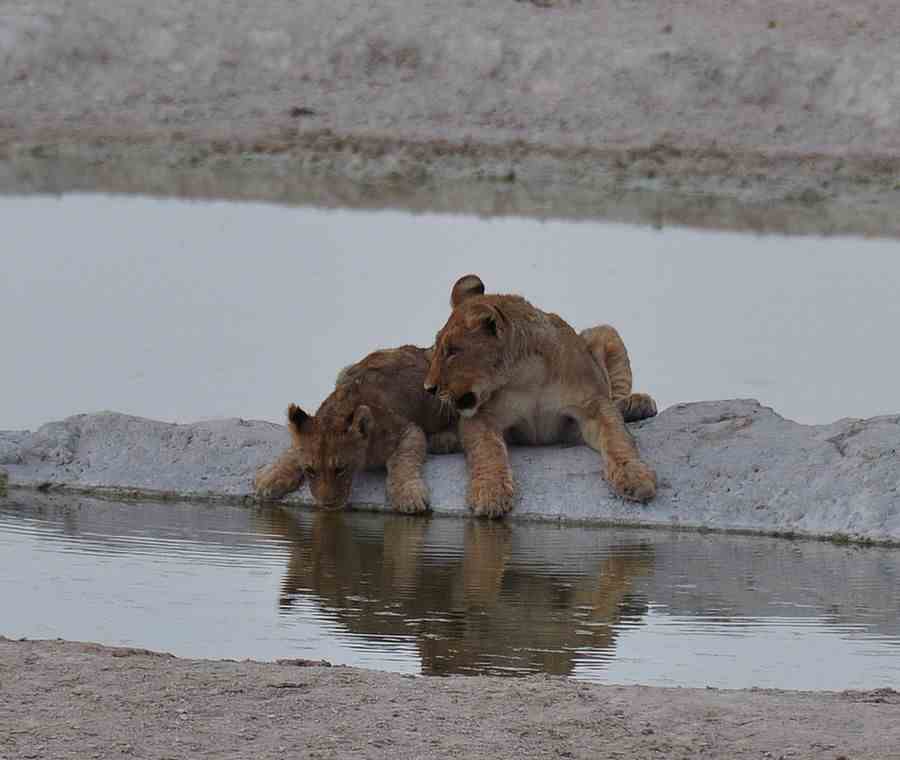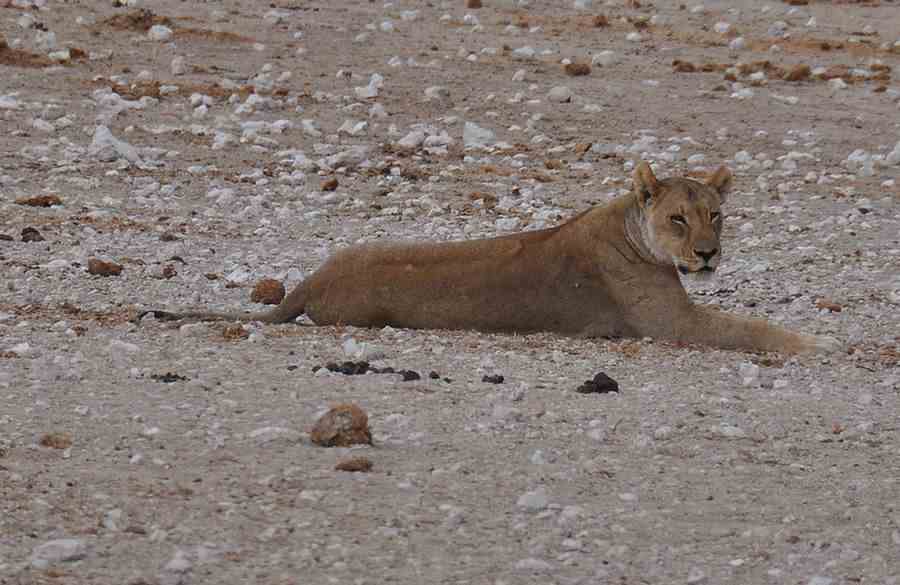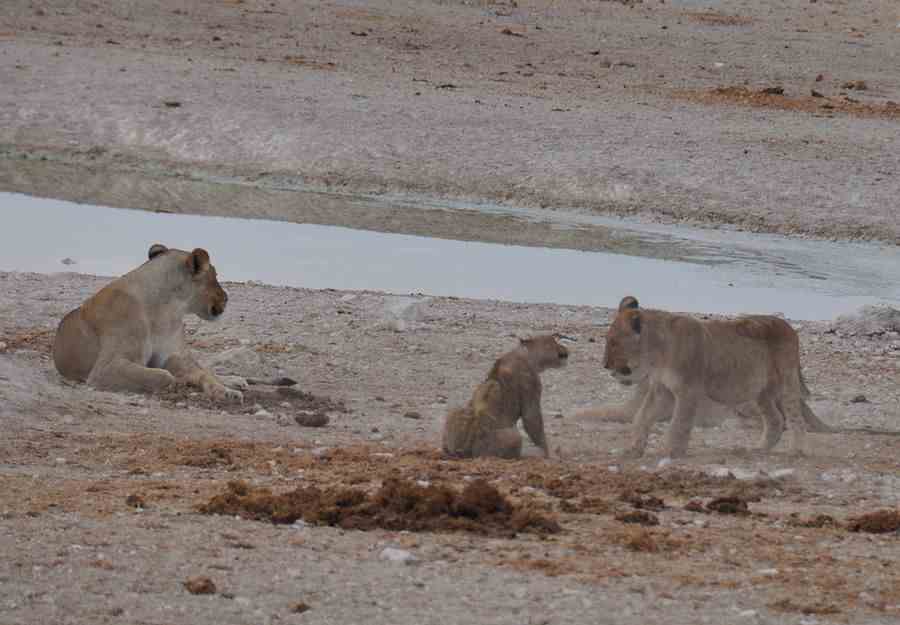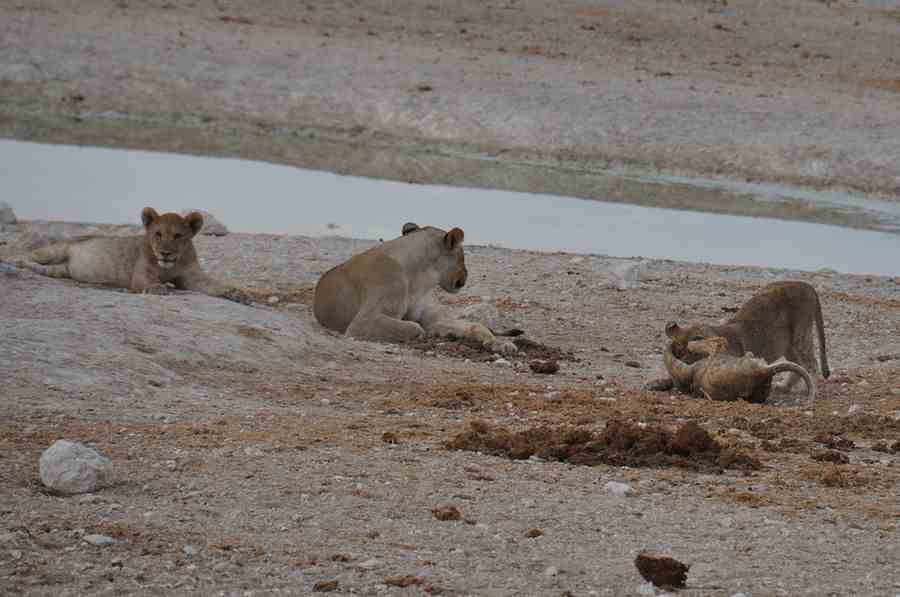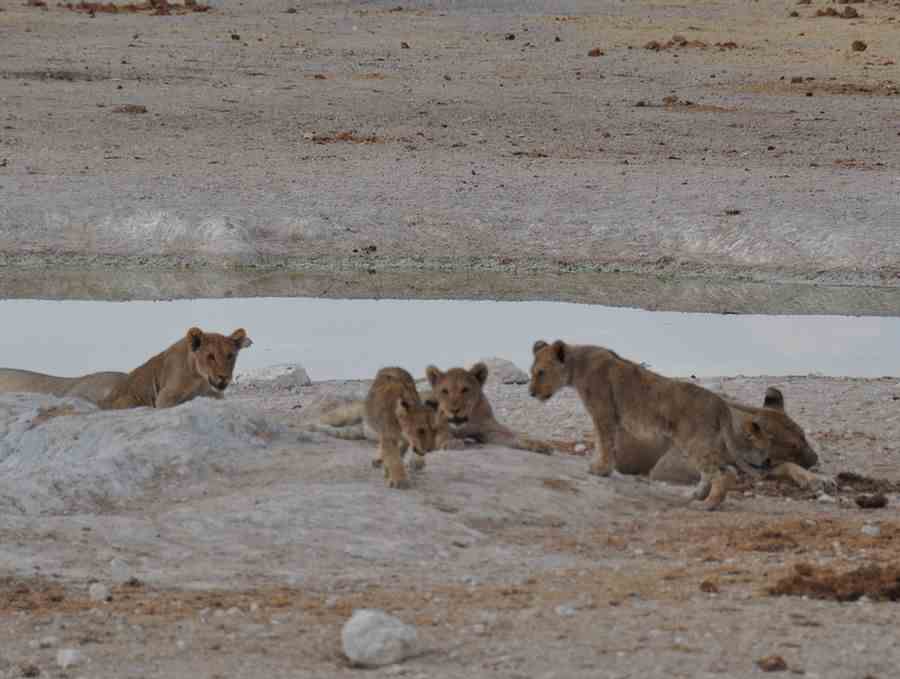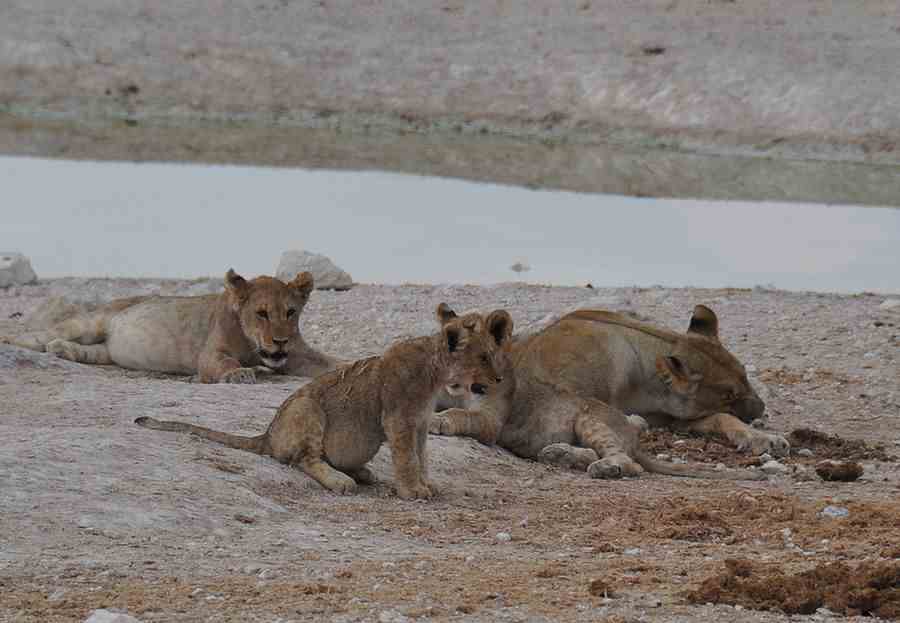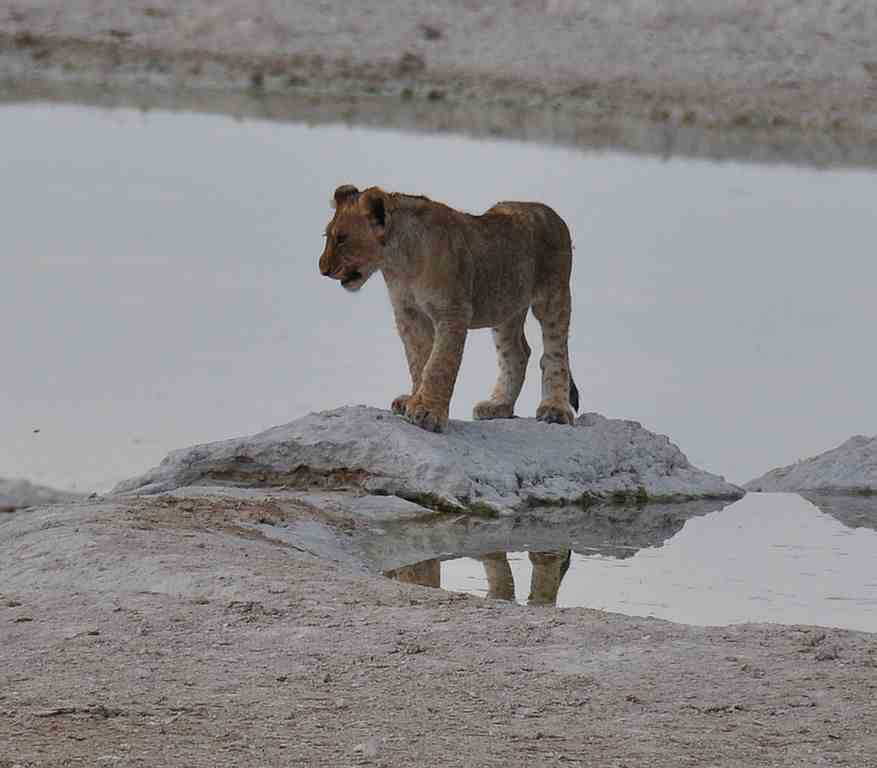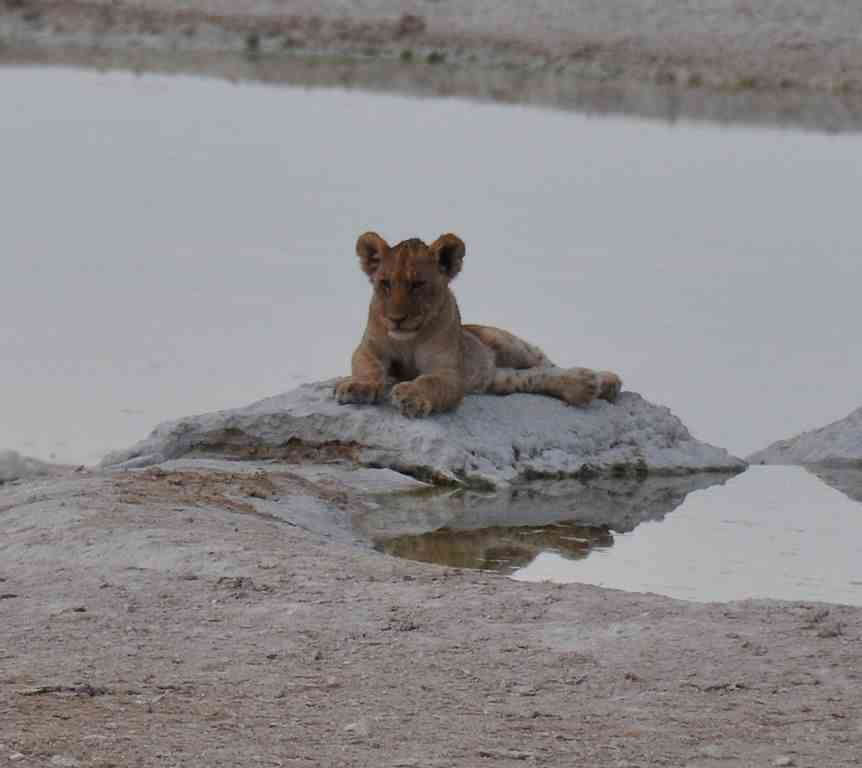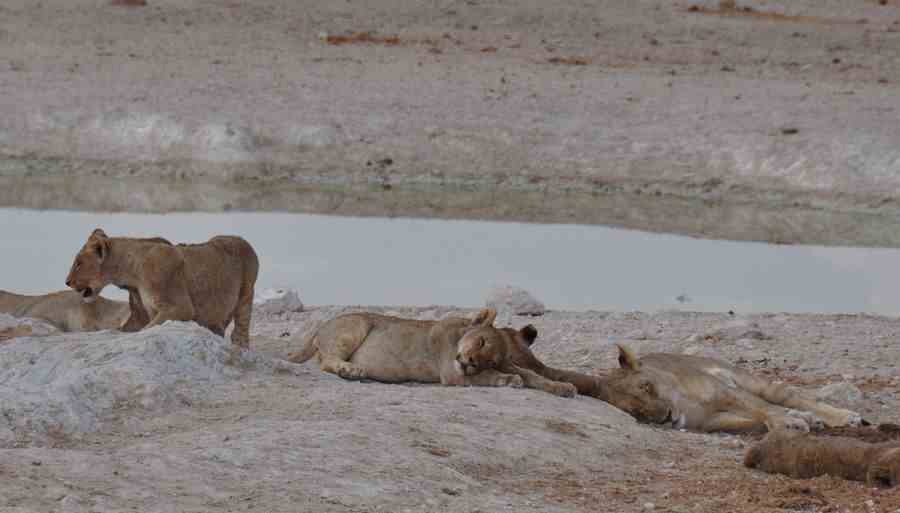 A jackal was hovering.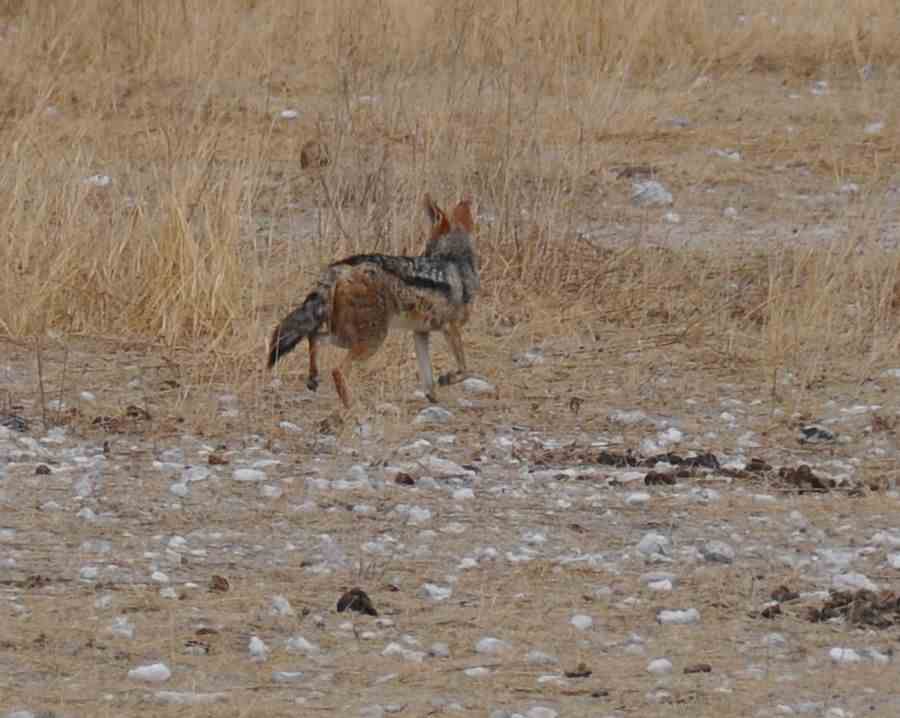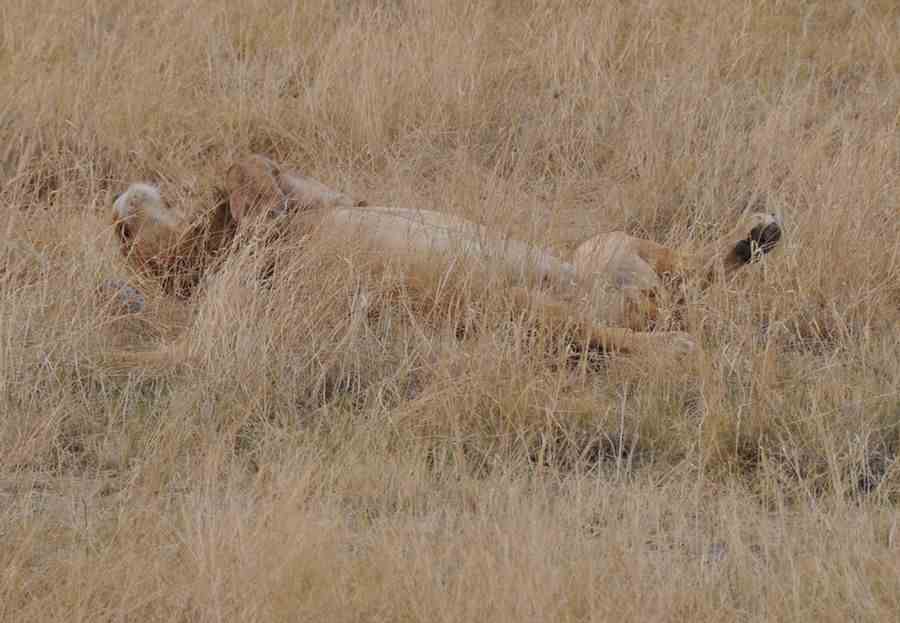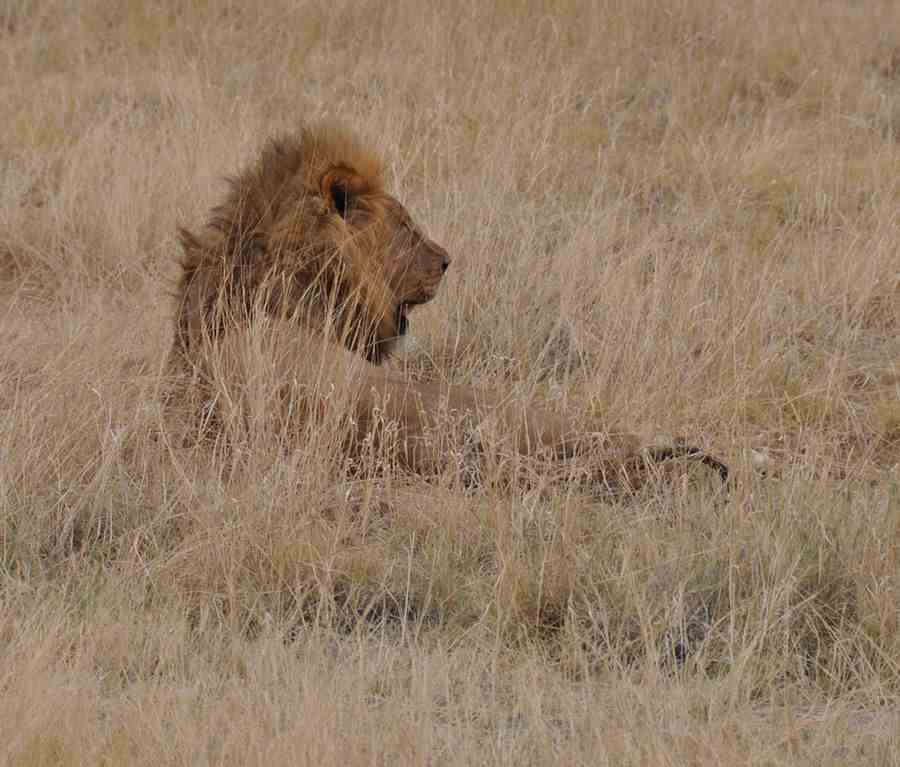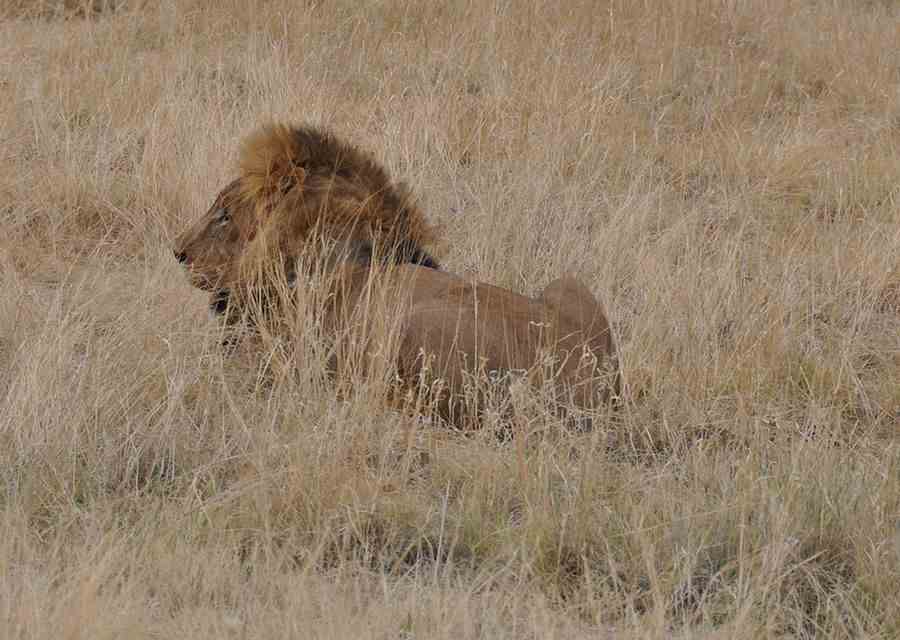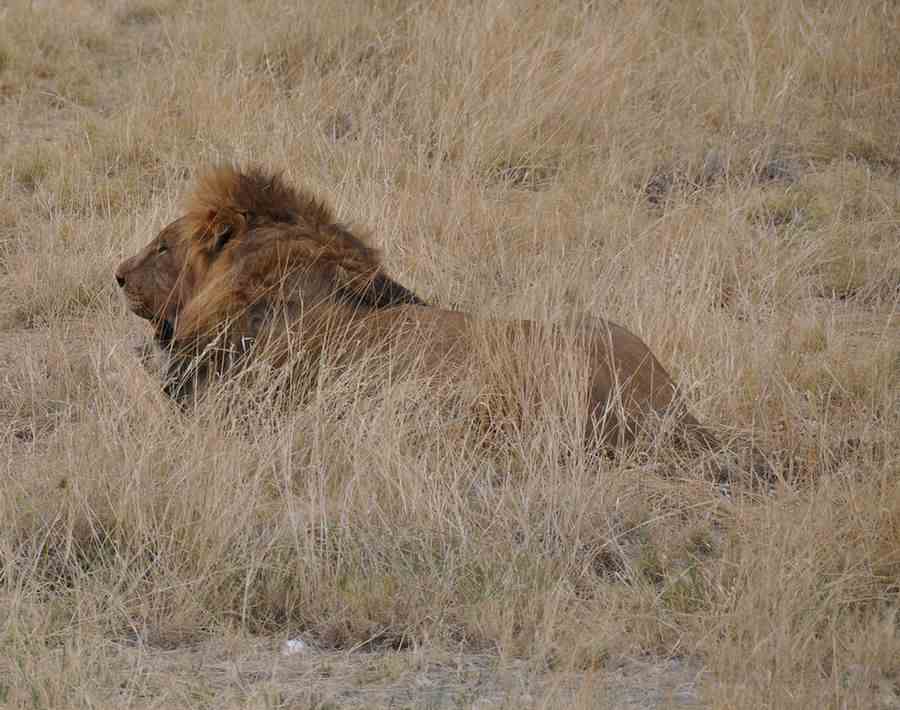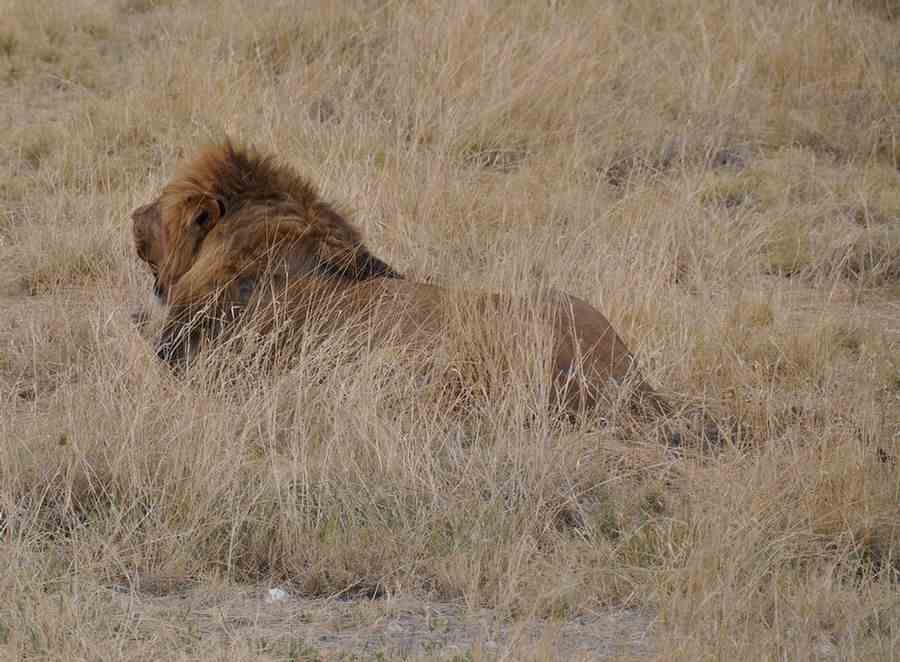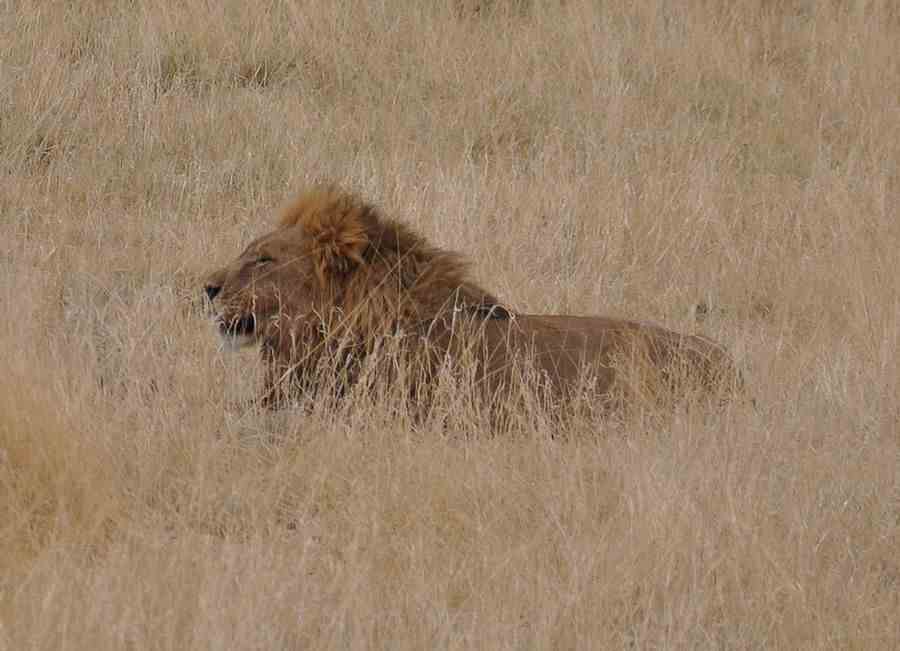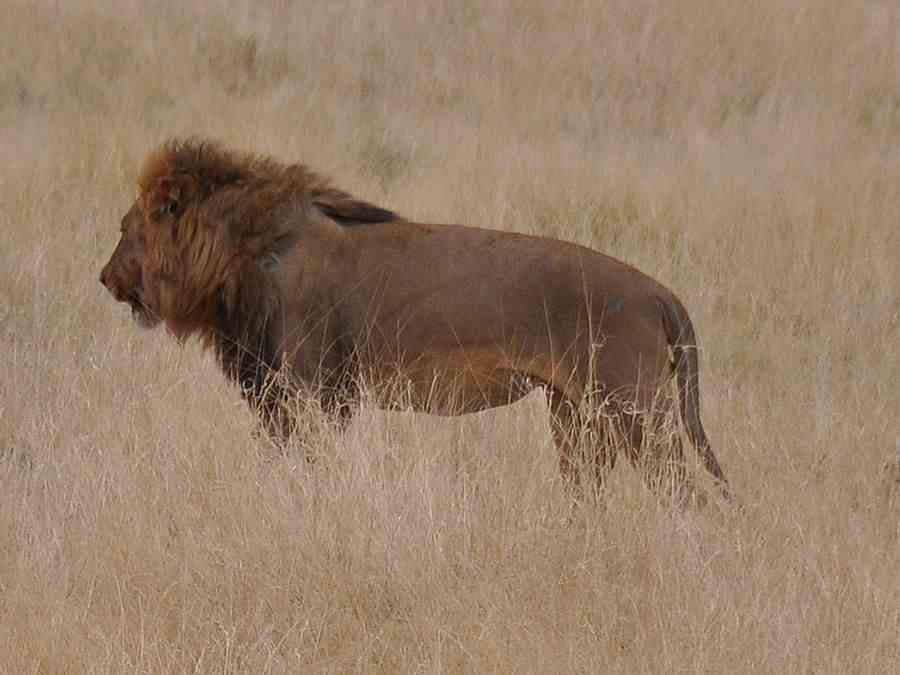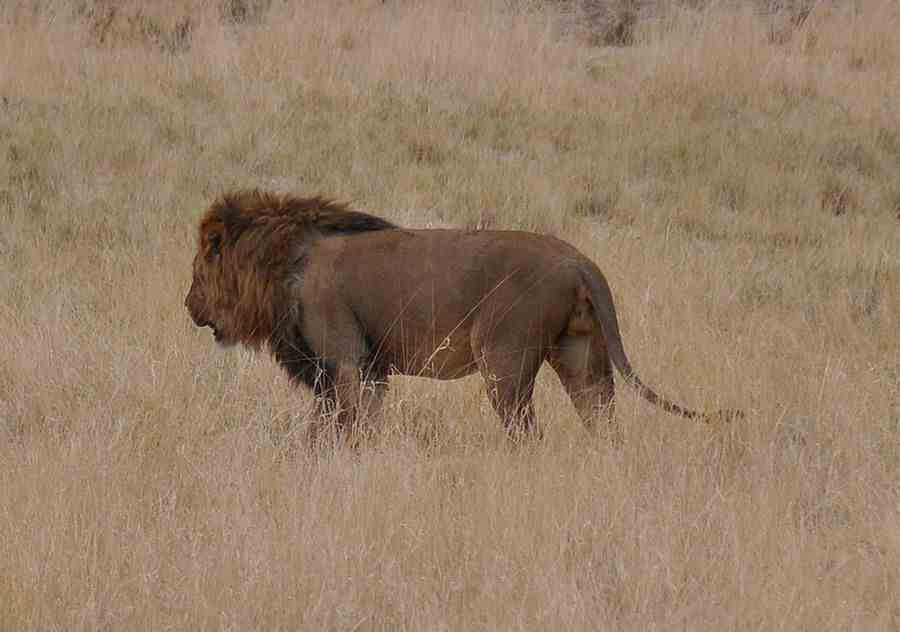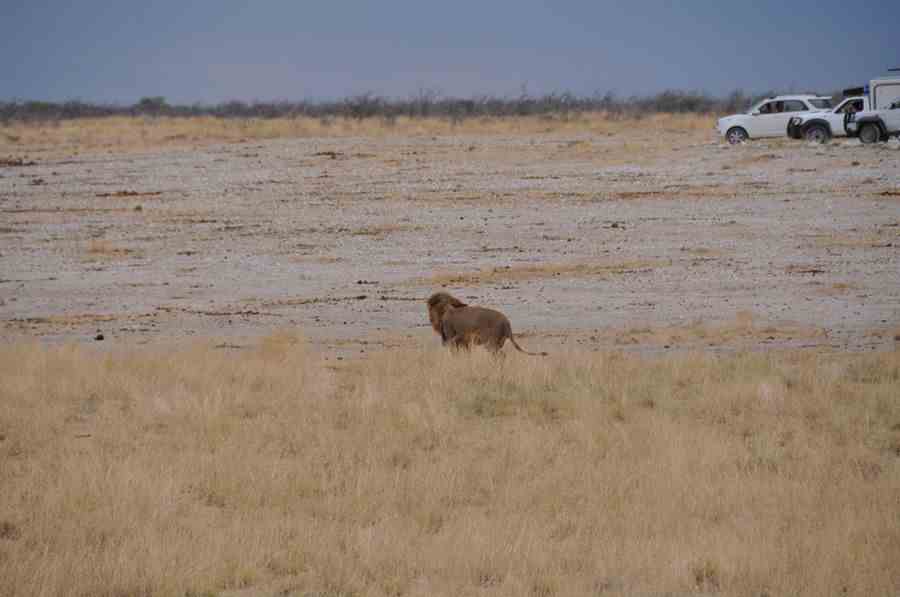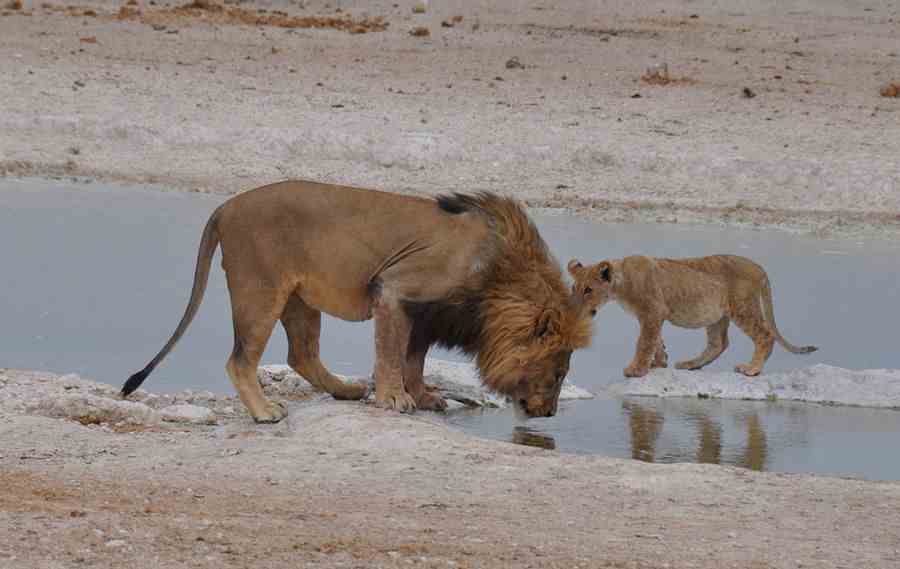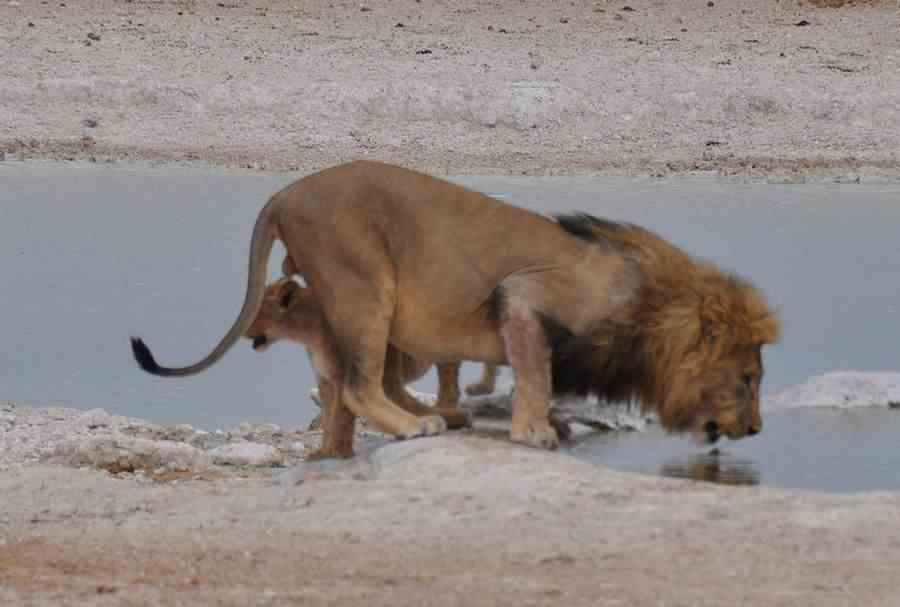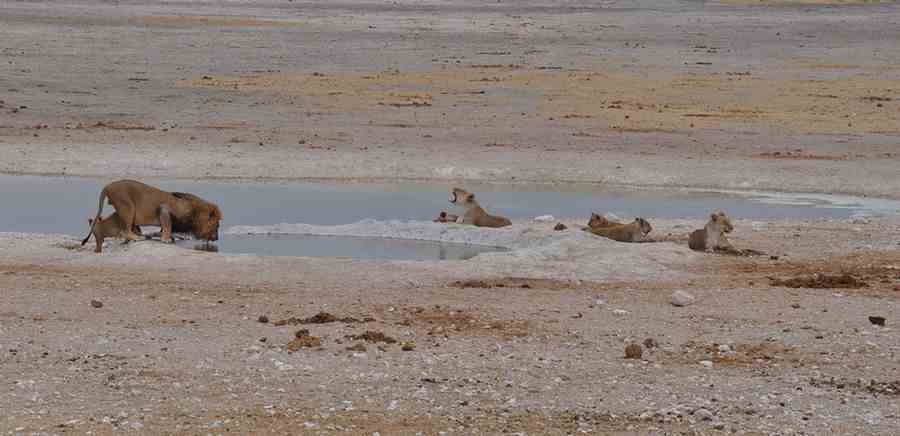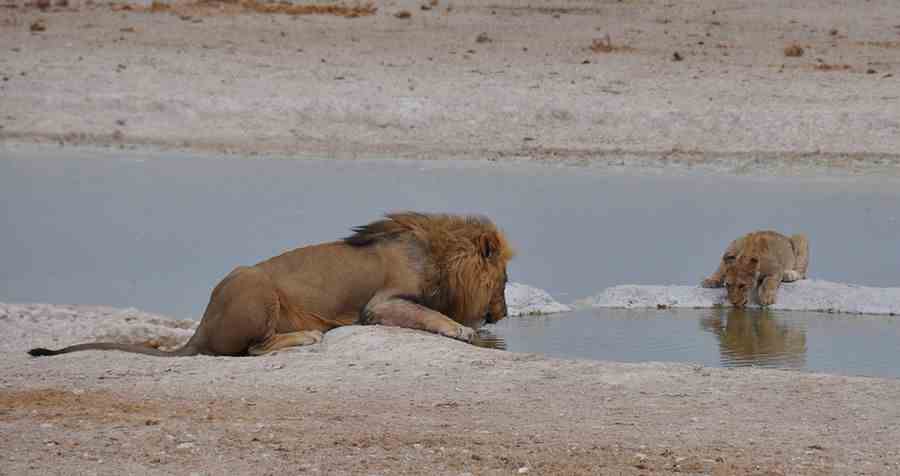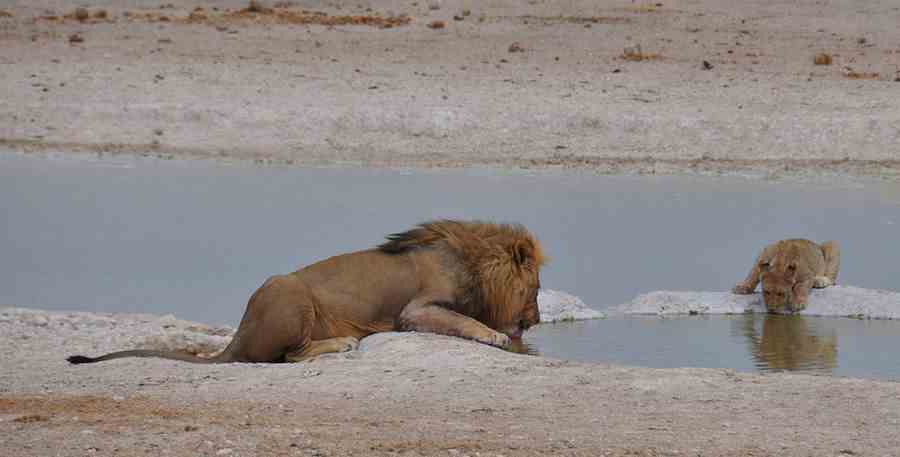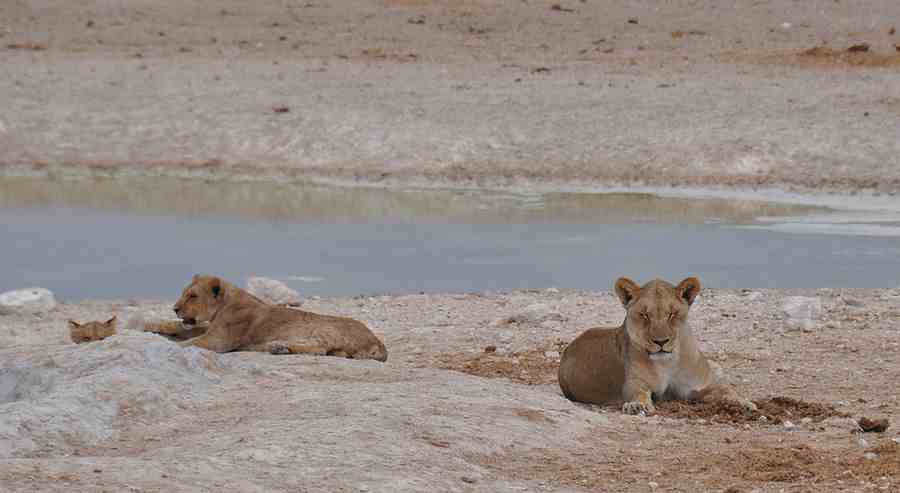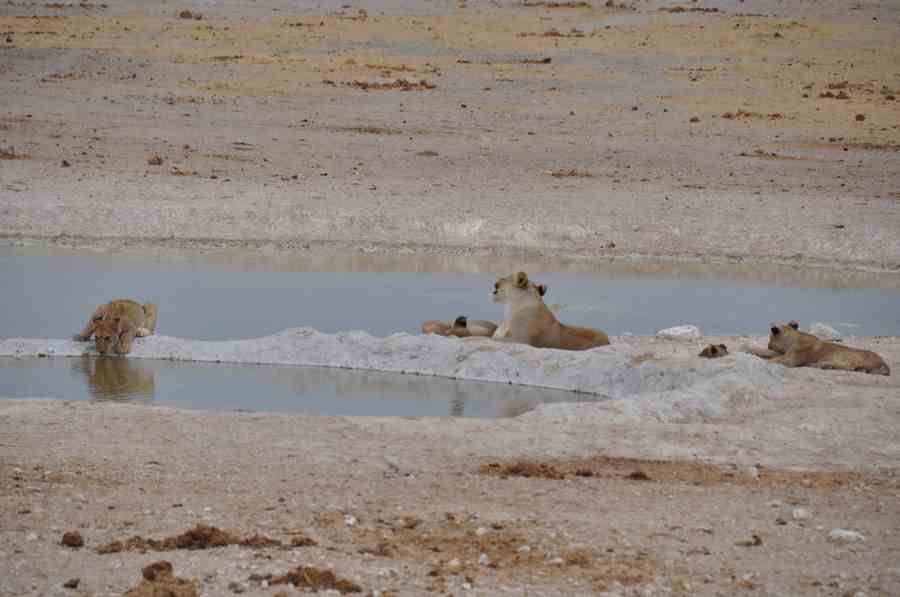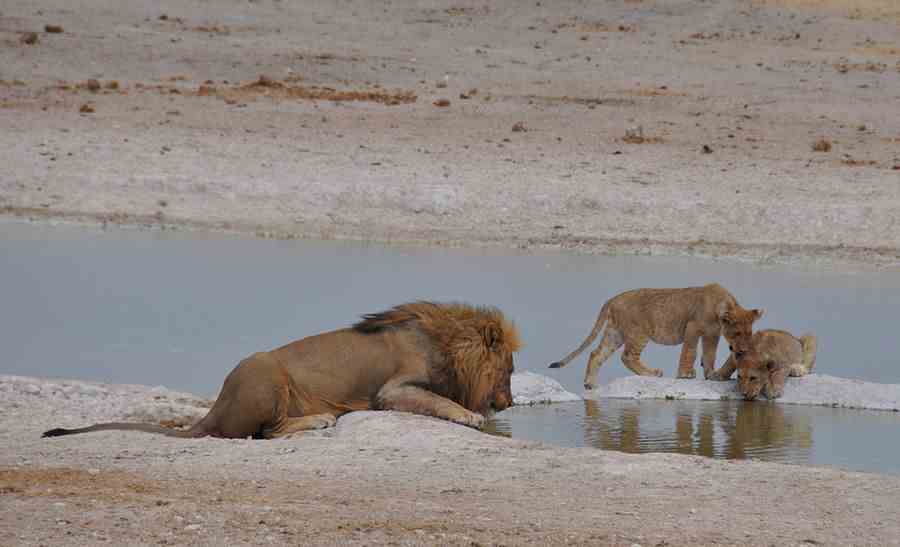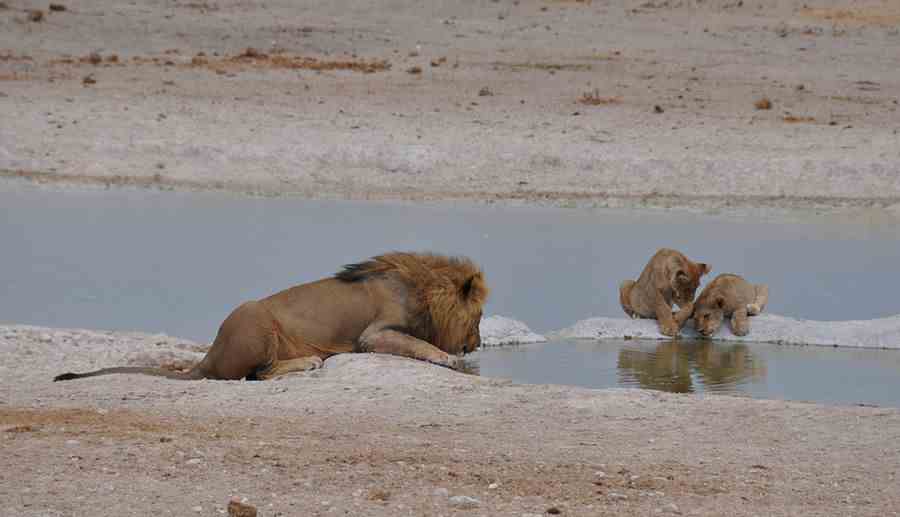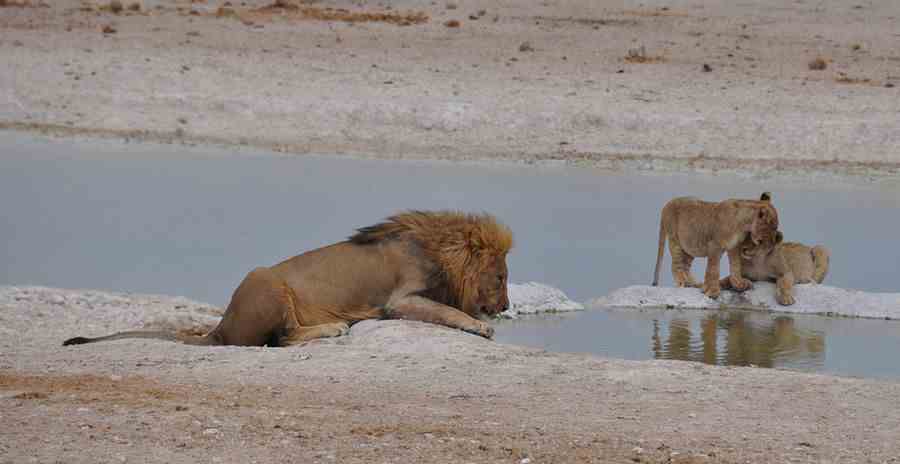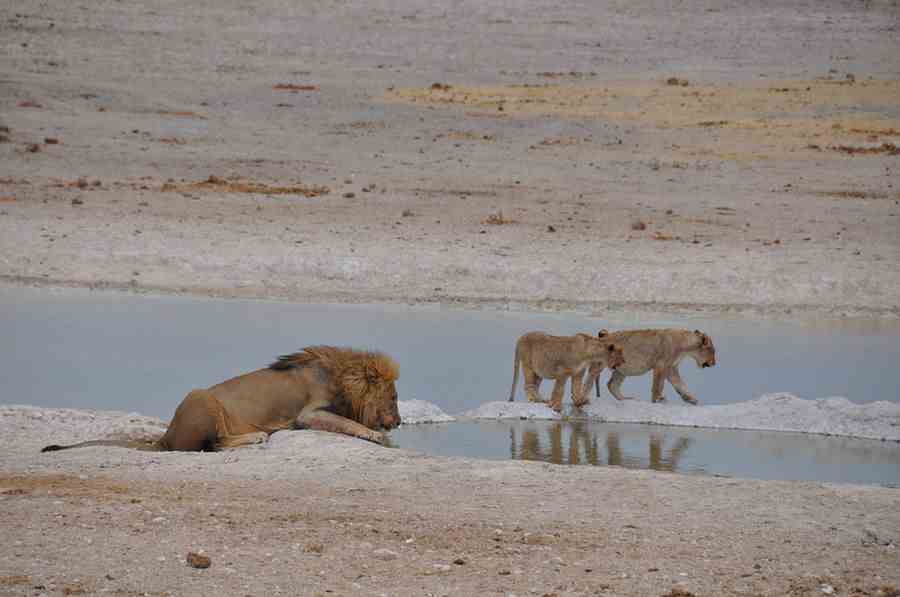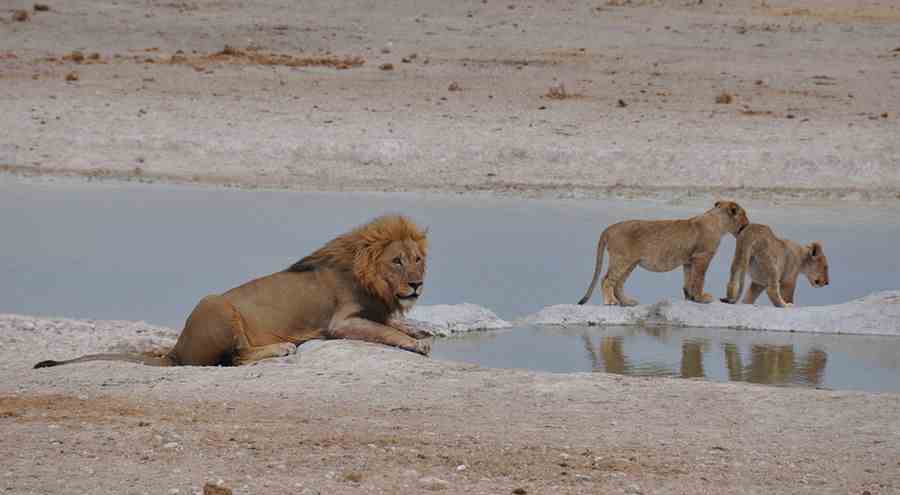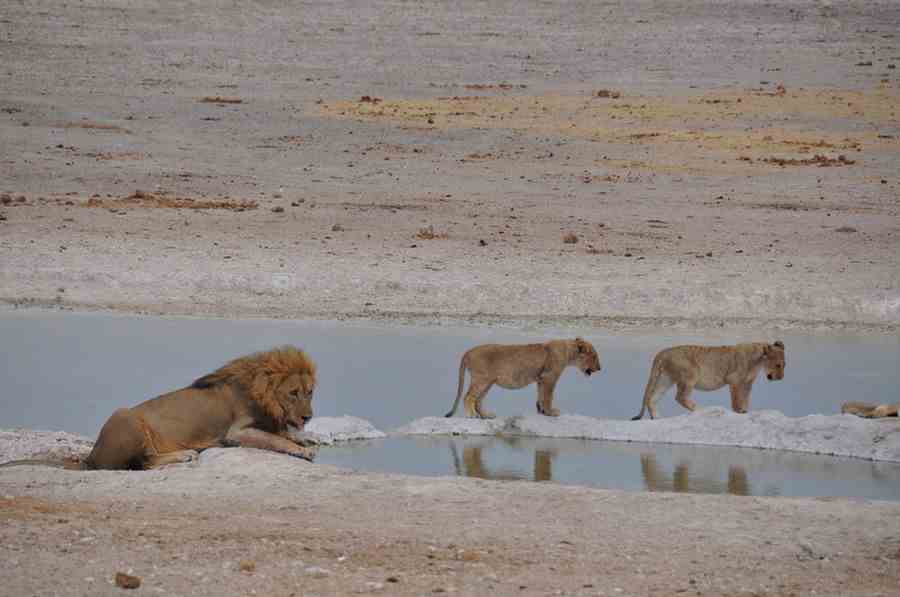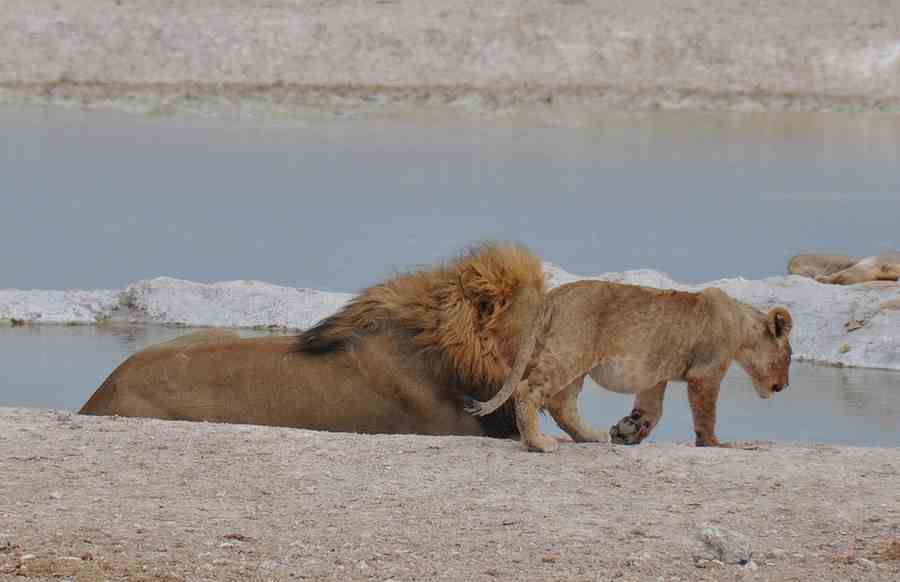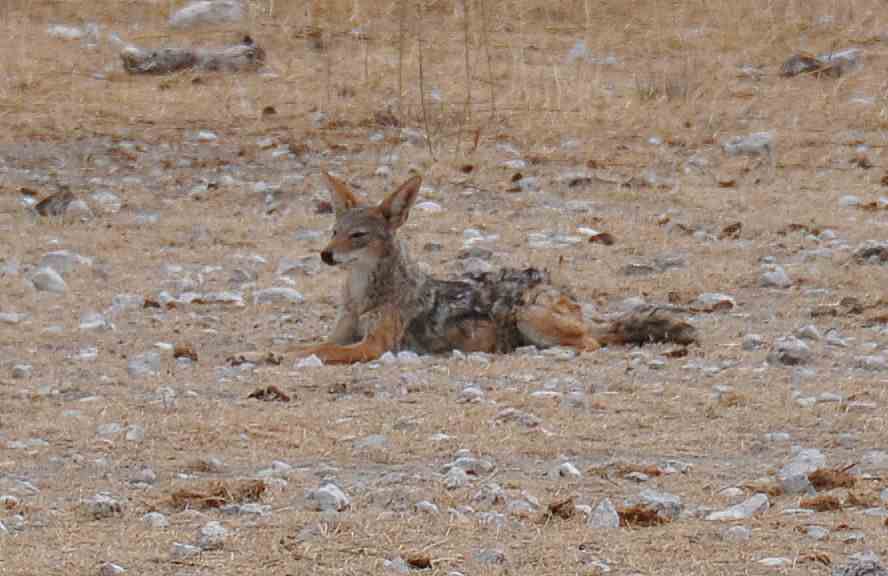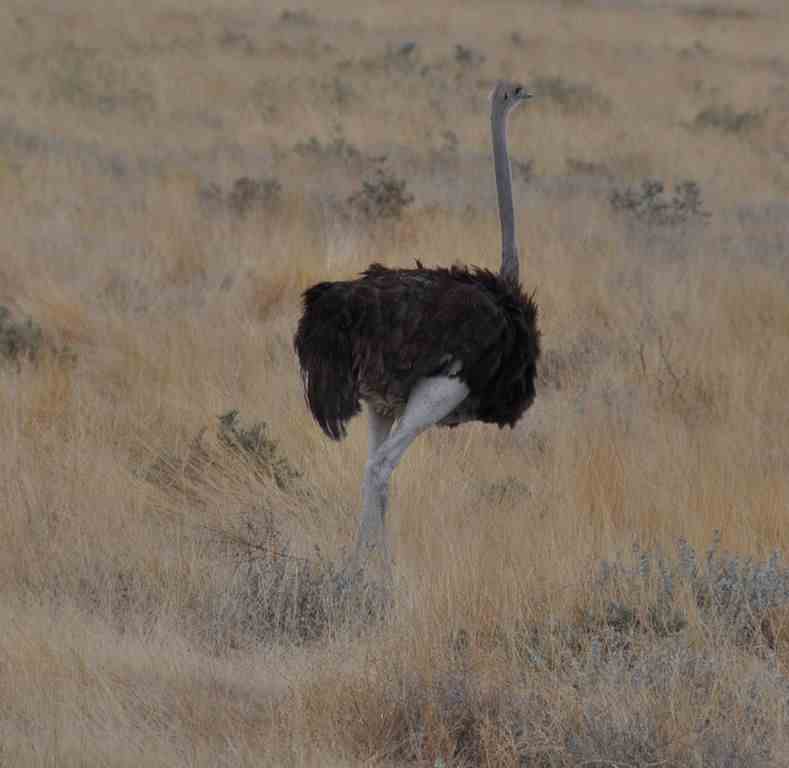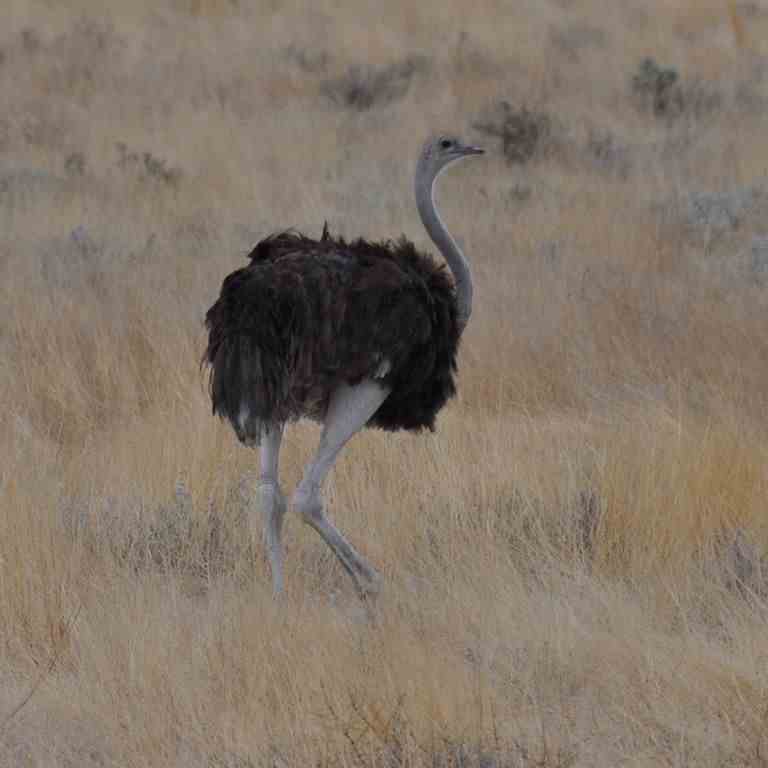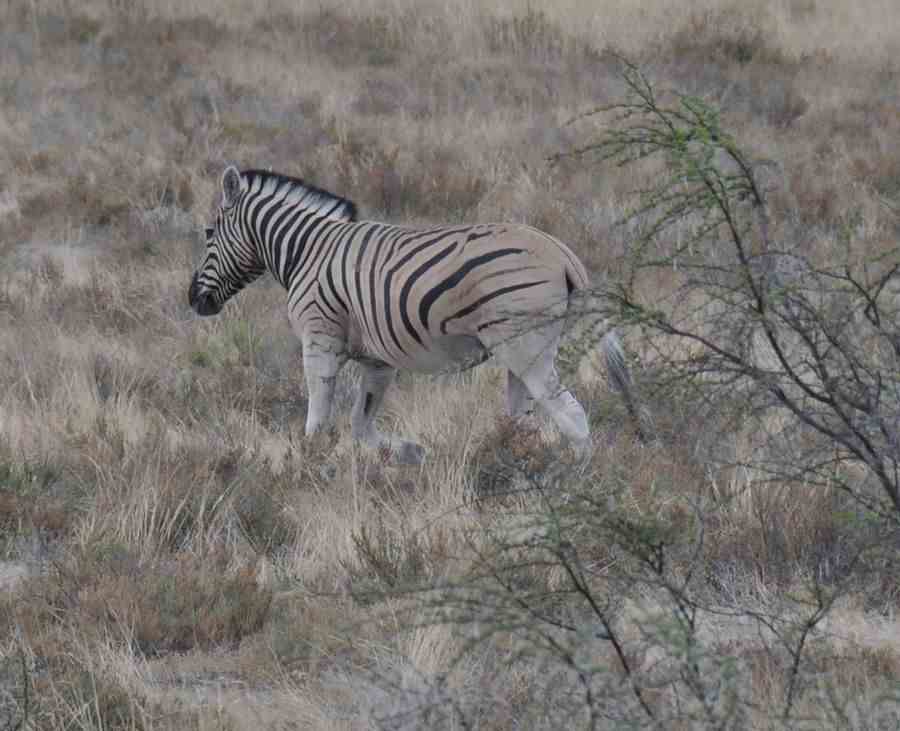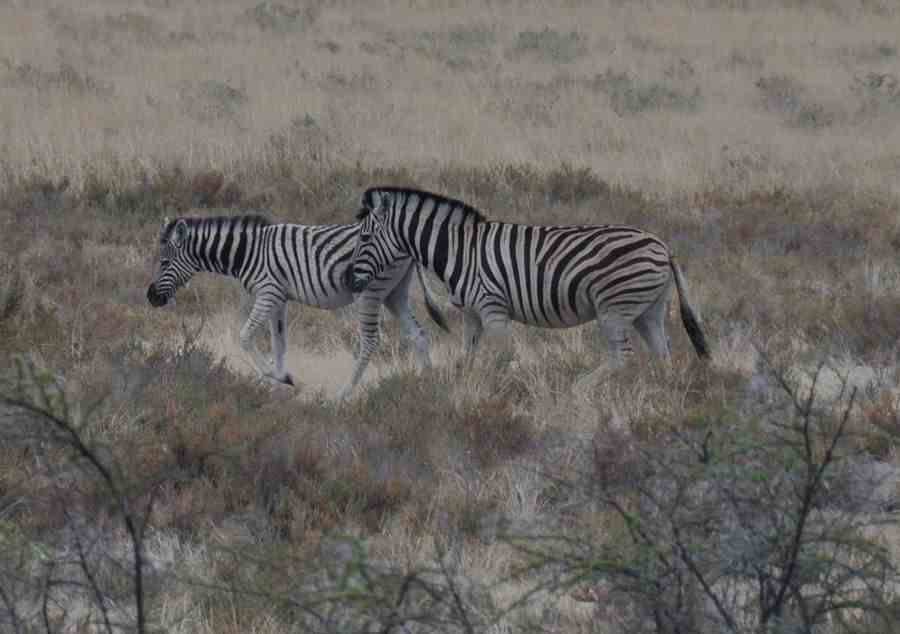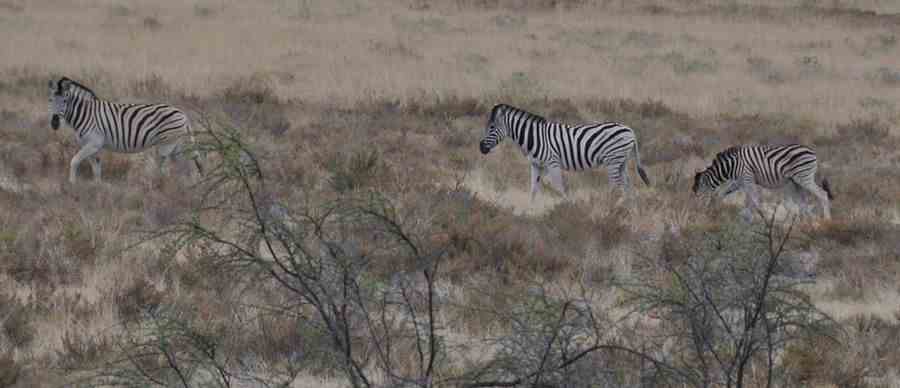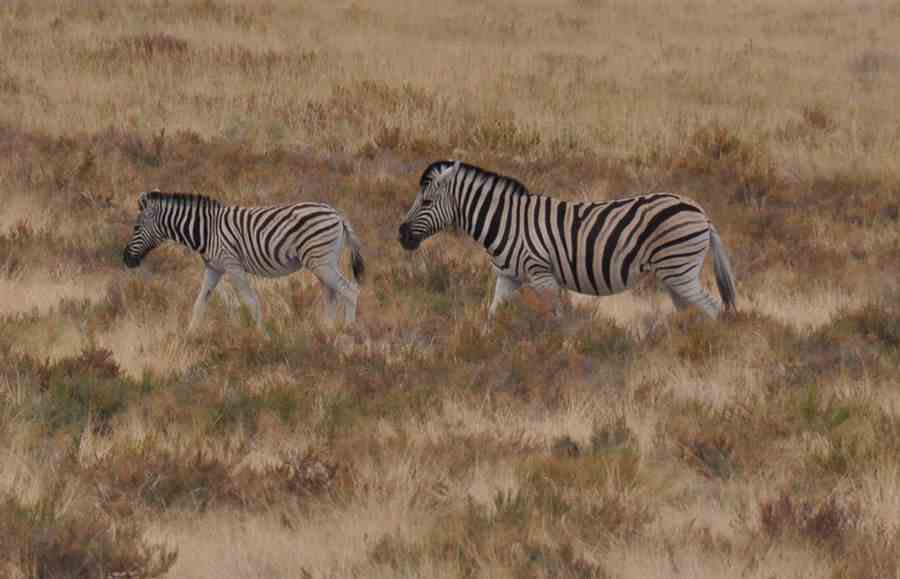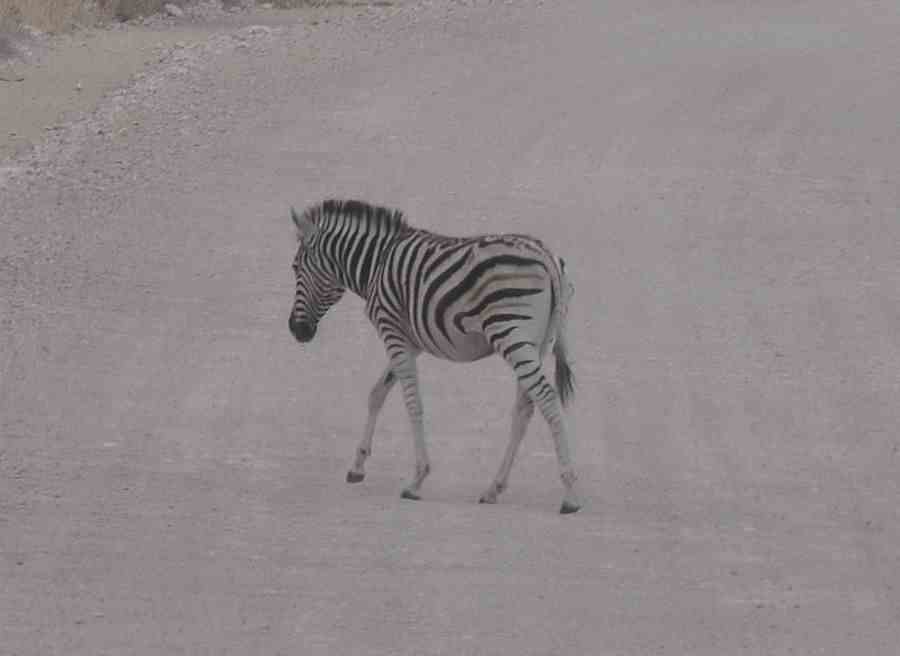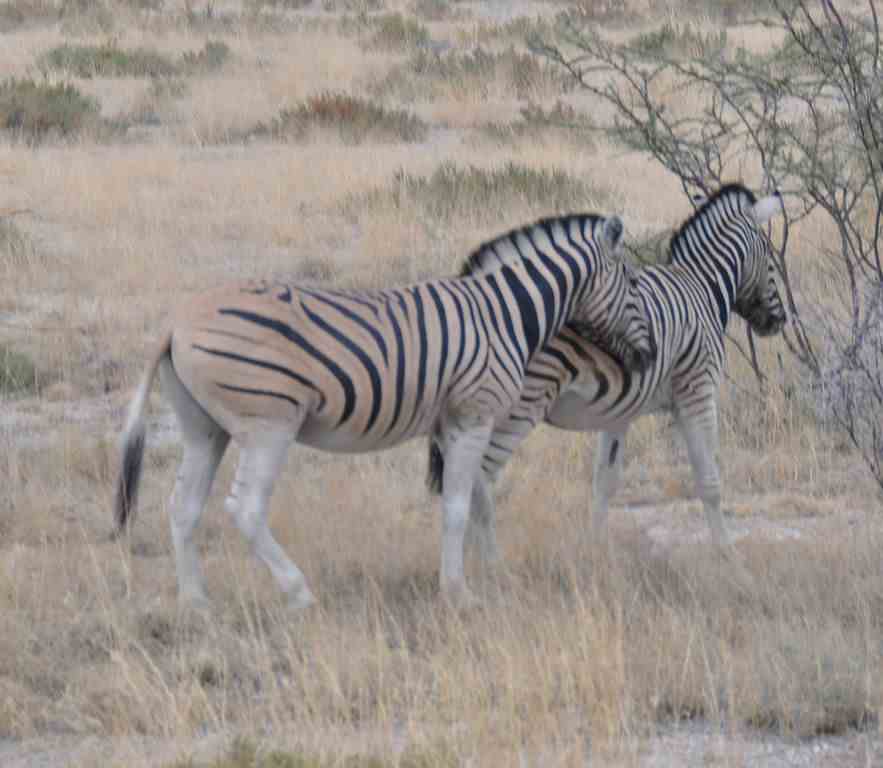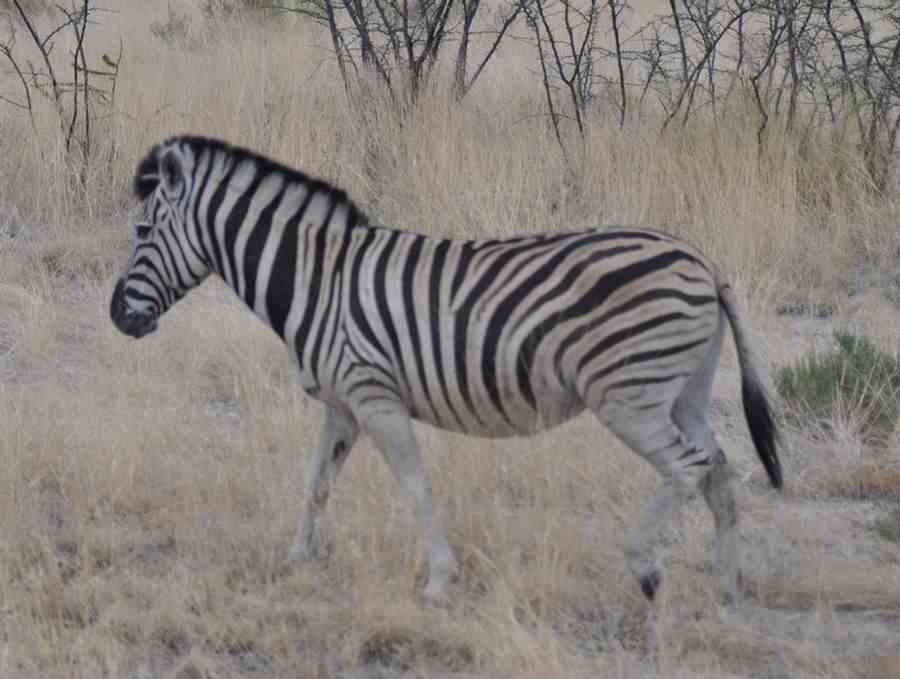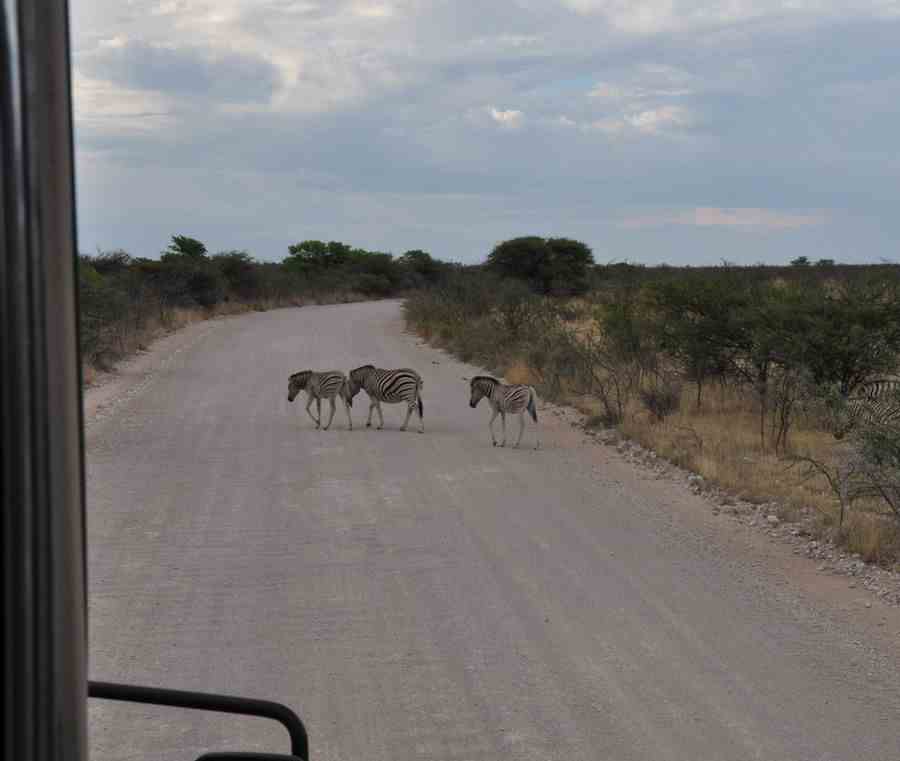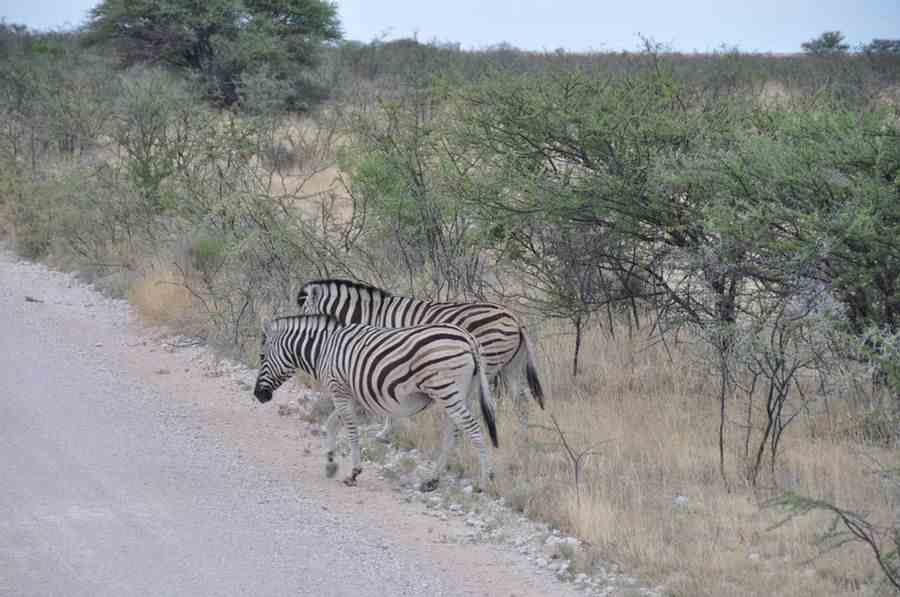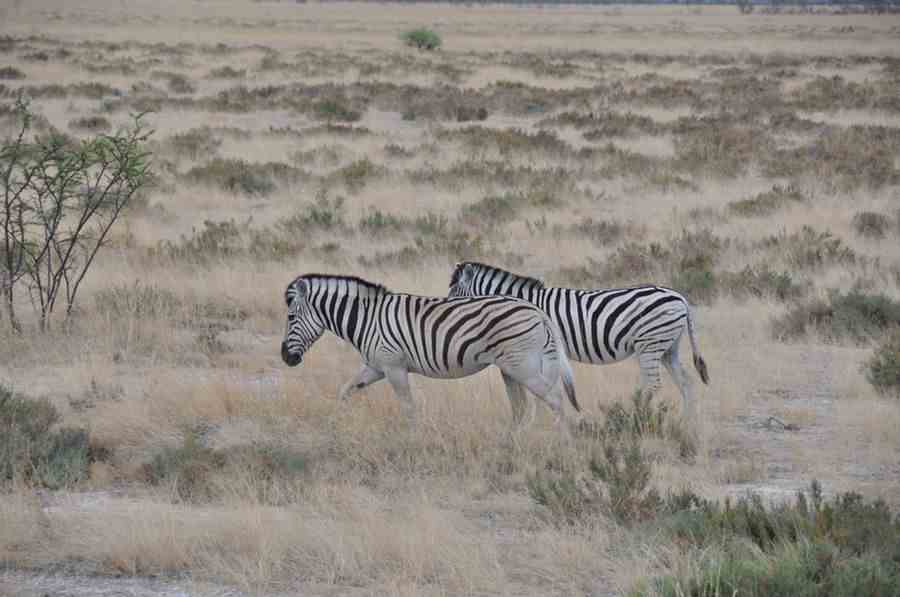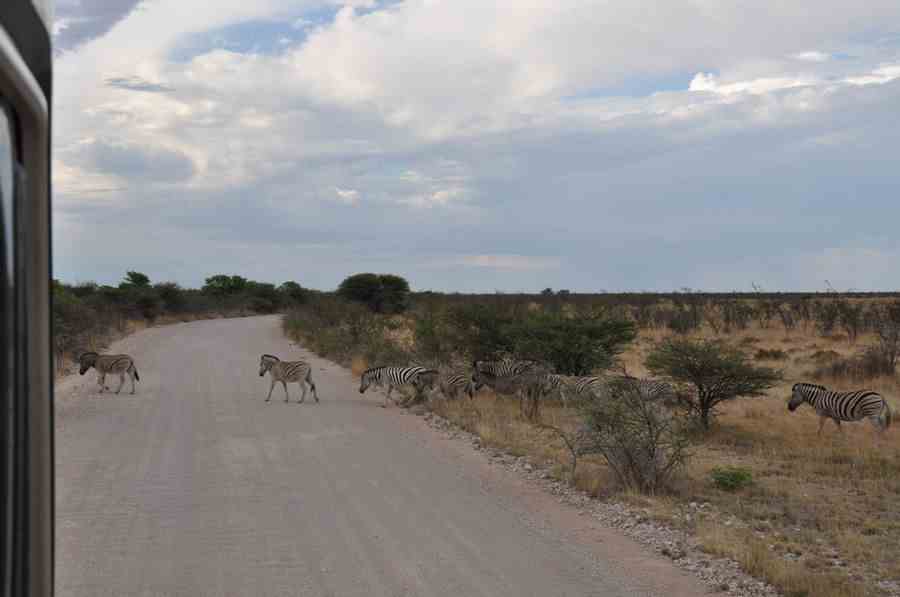 Secretary Bird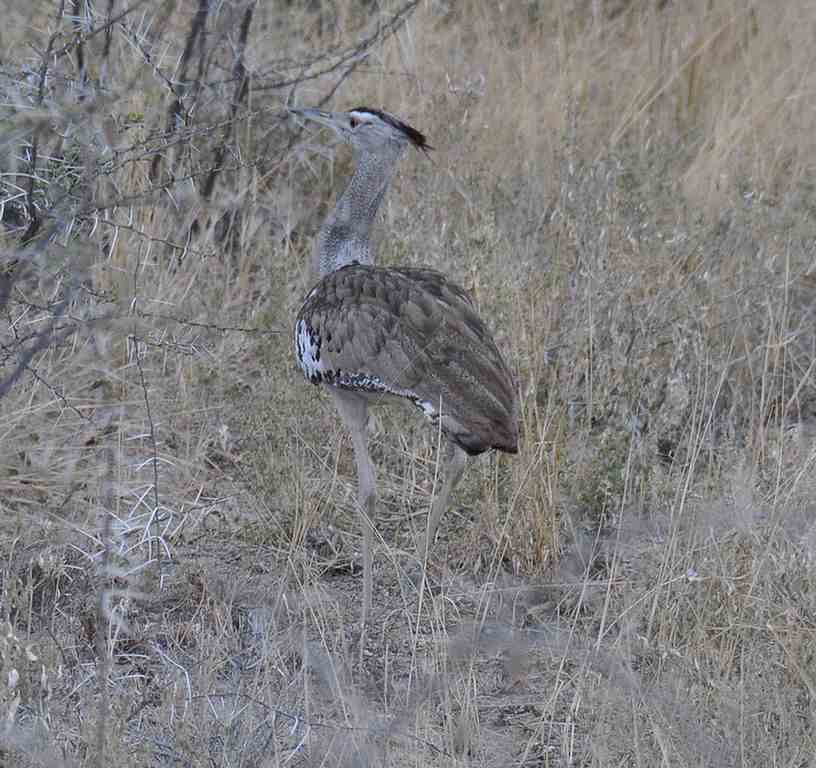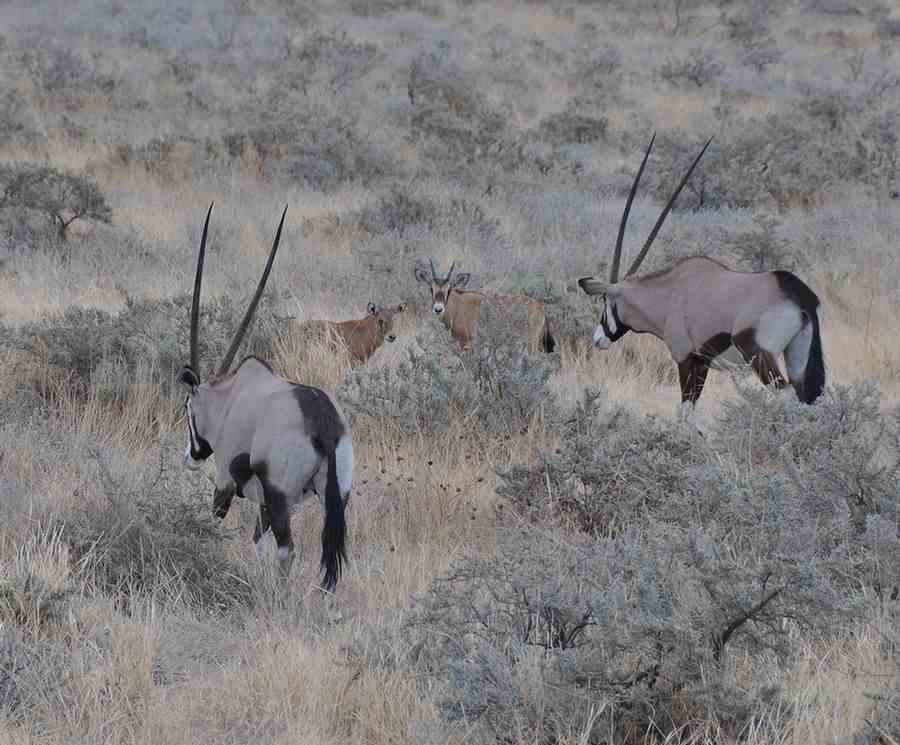 Gemsbok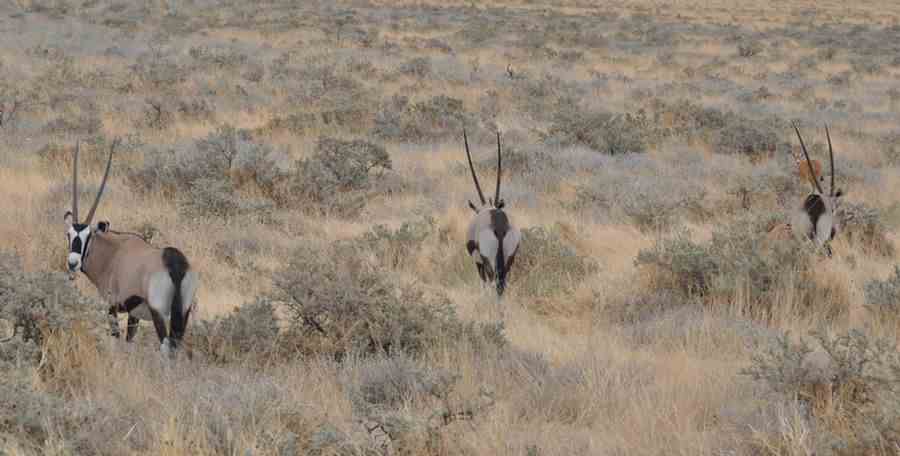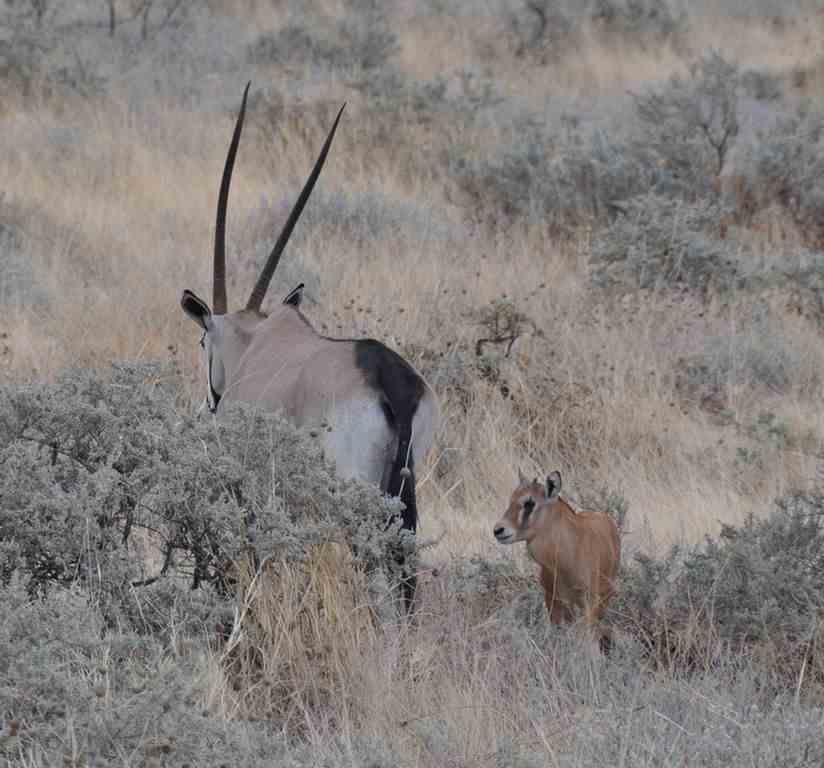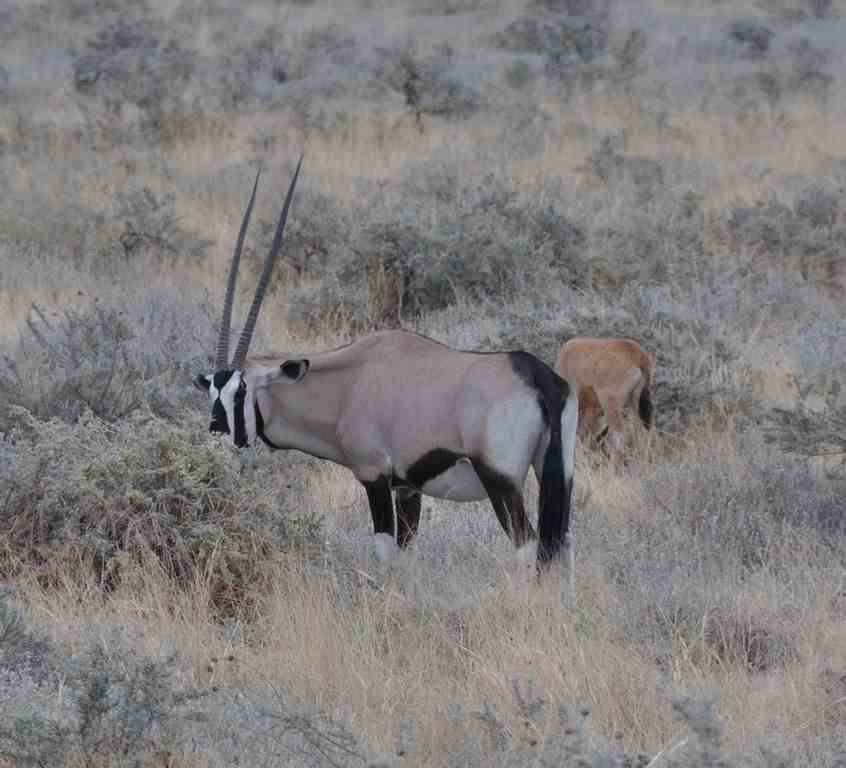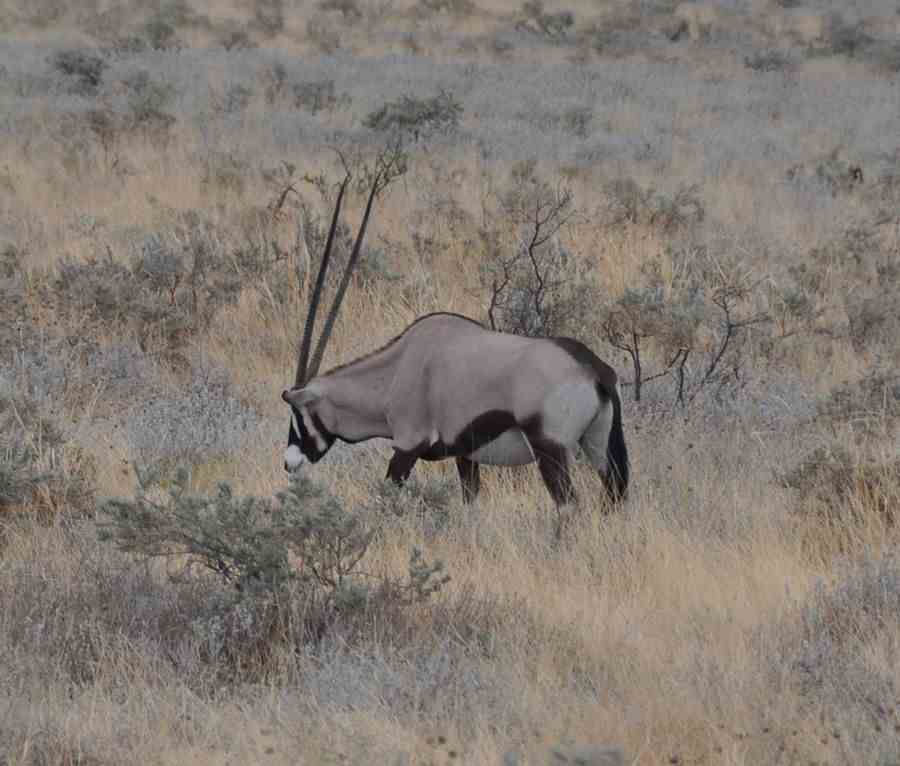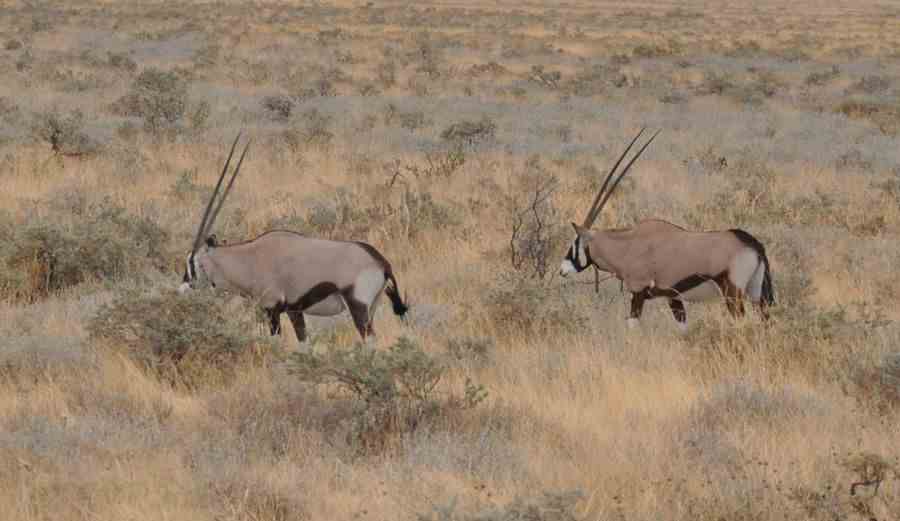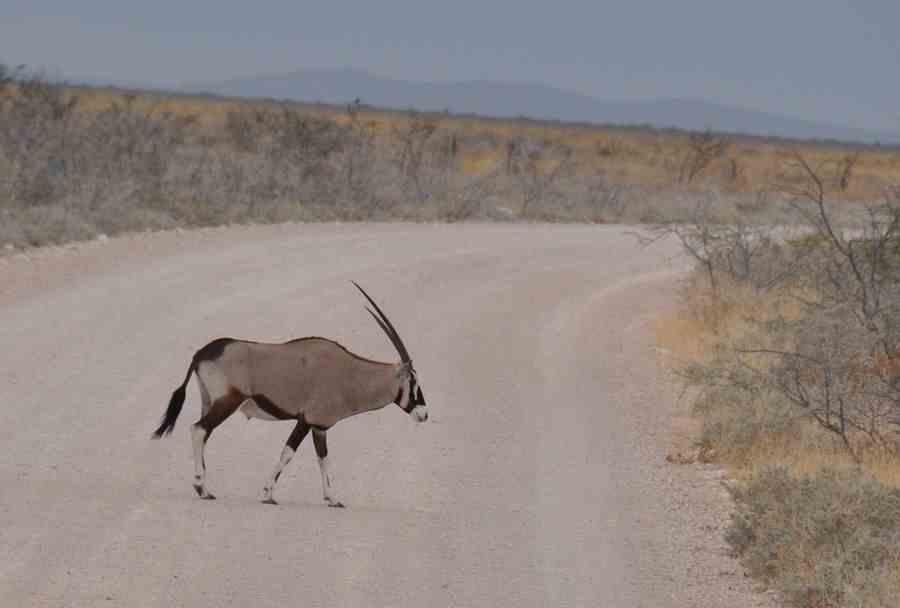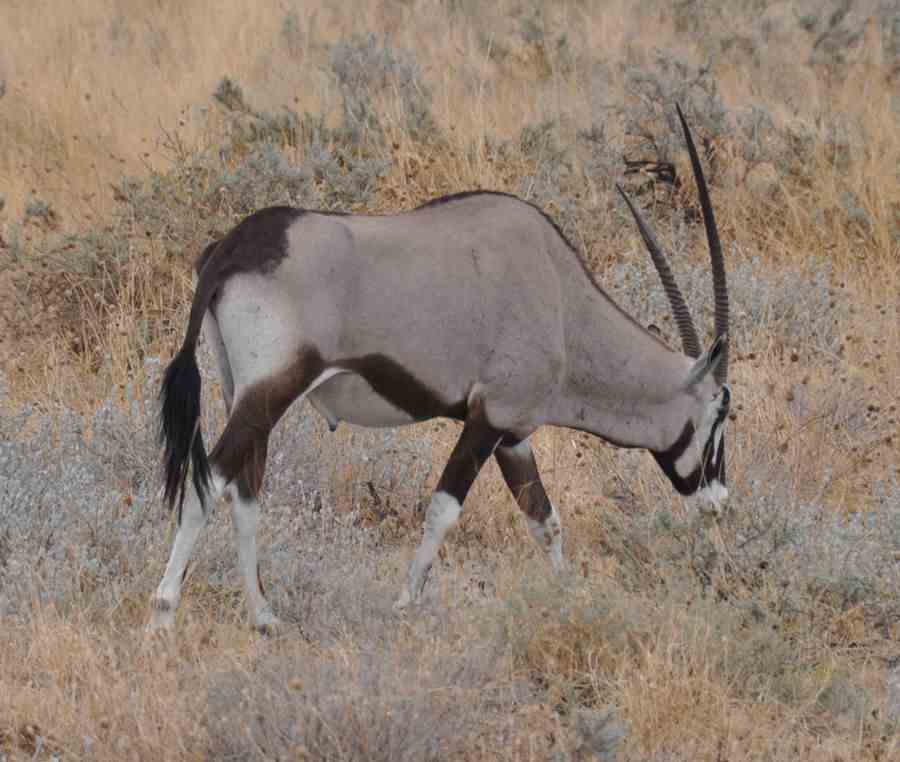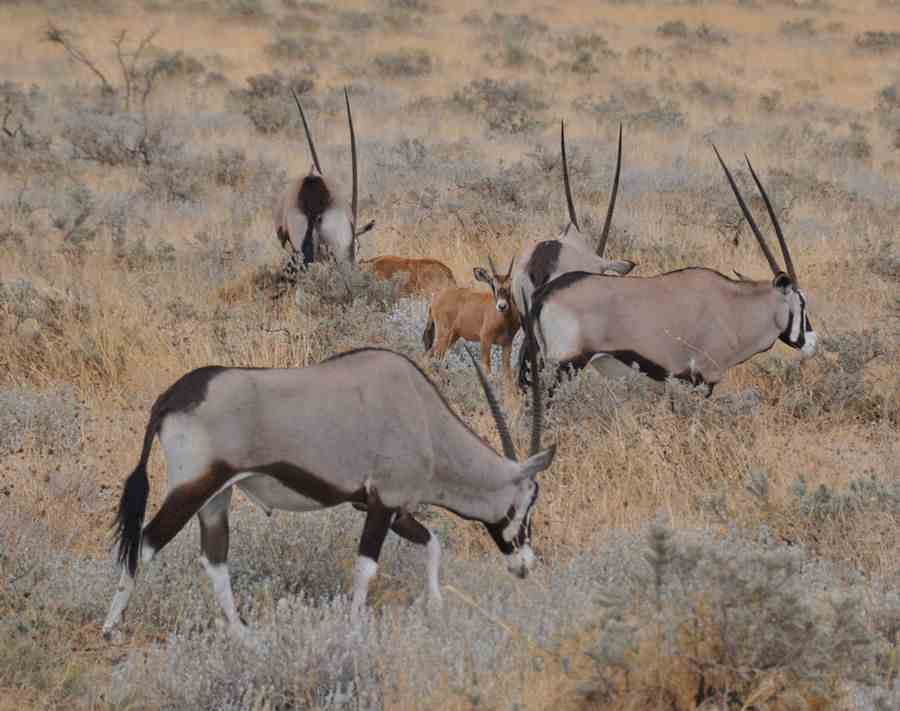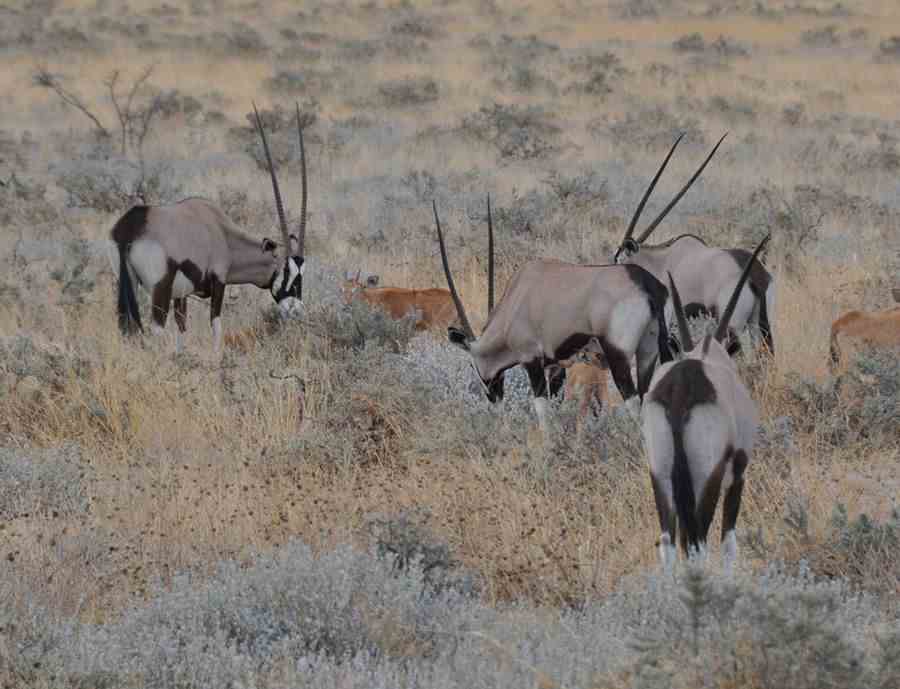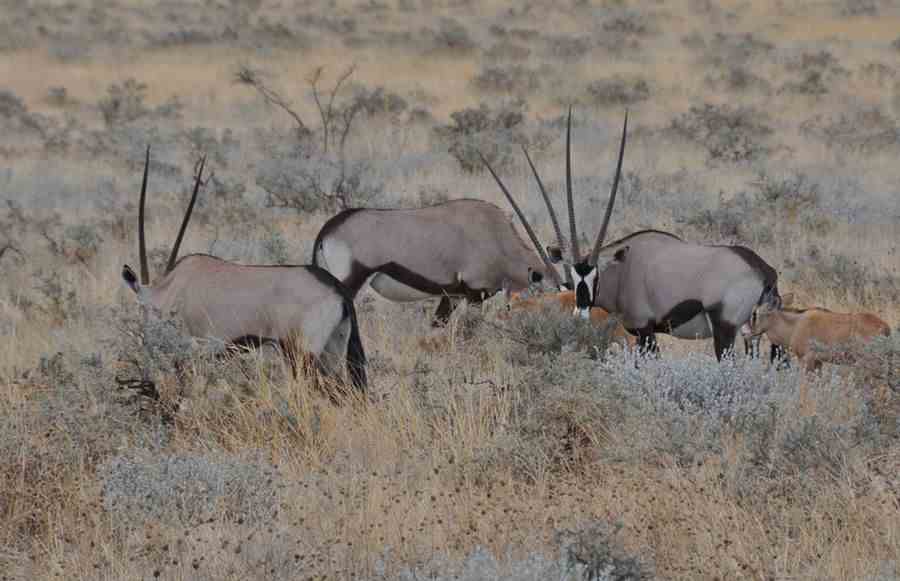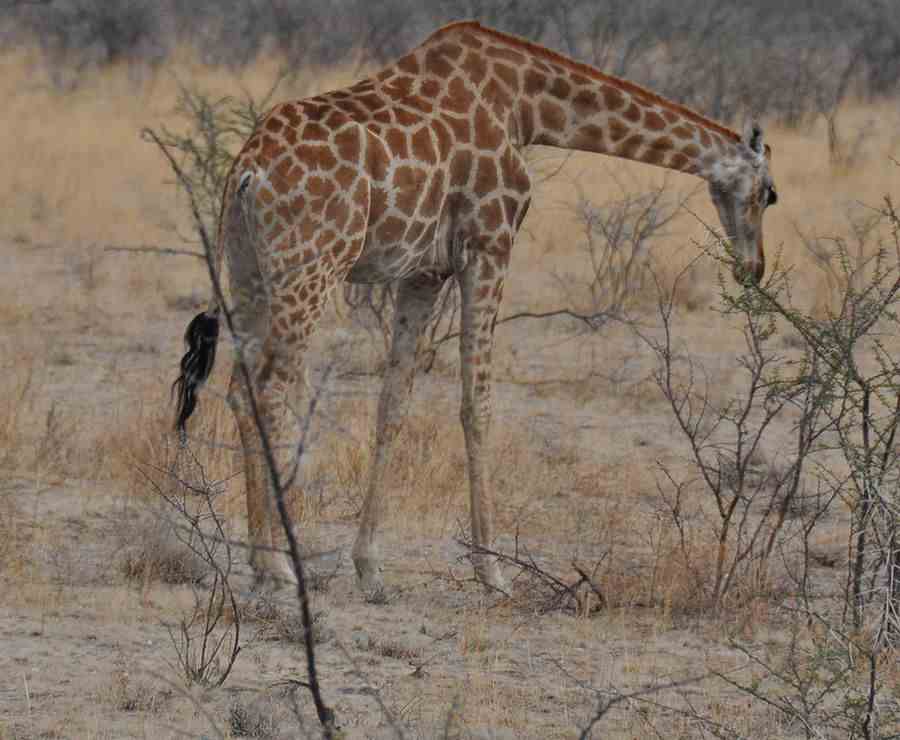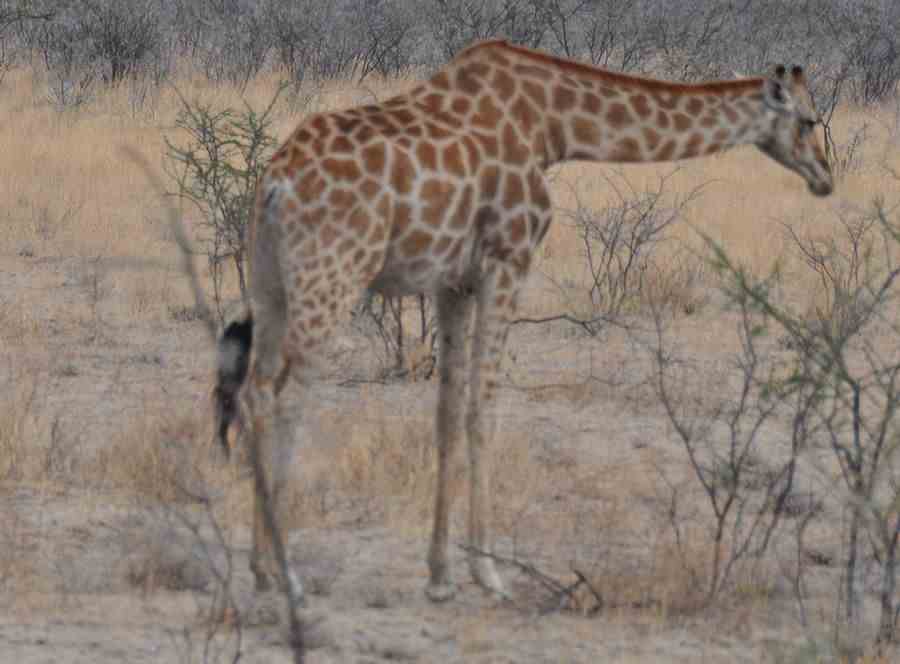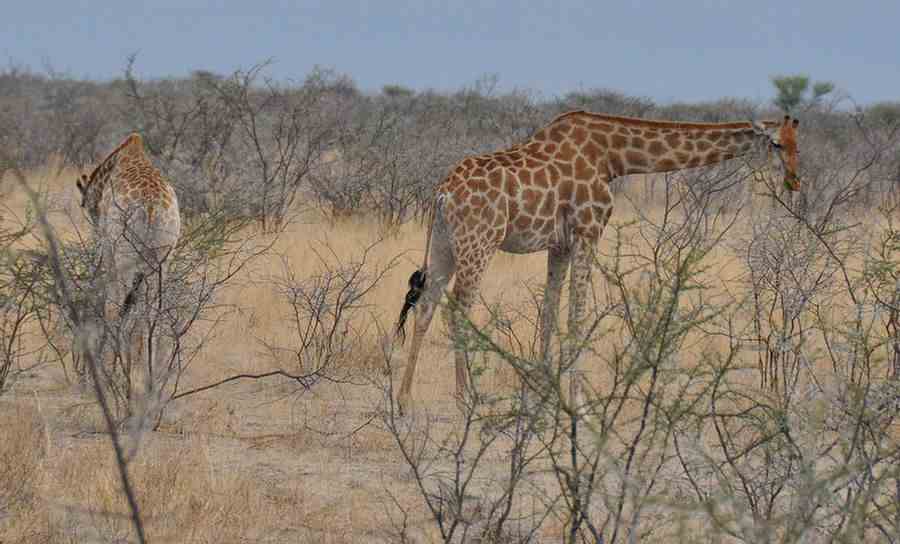 At the floodlit waterhole near the campsite, different groups of animals drank at different times.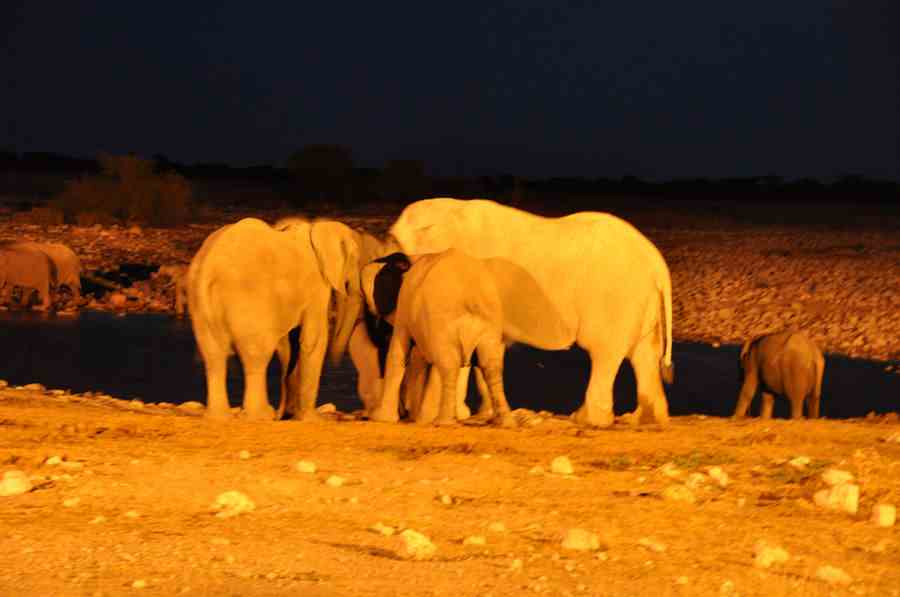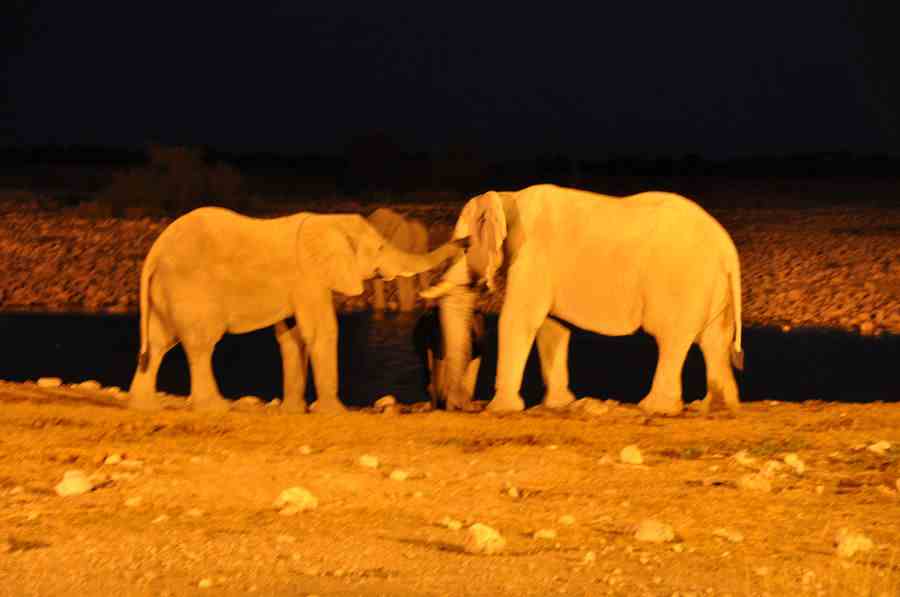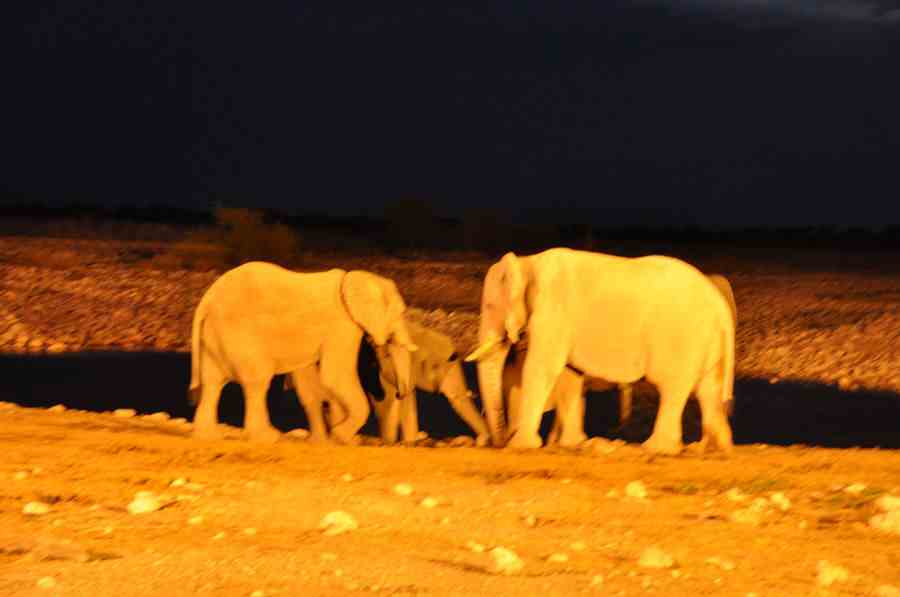 Jackals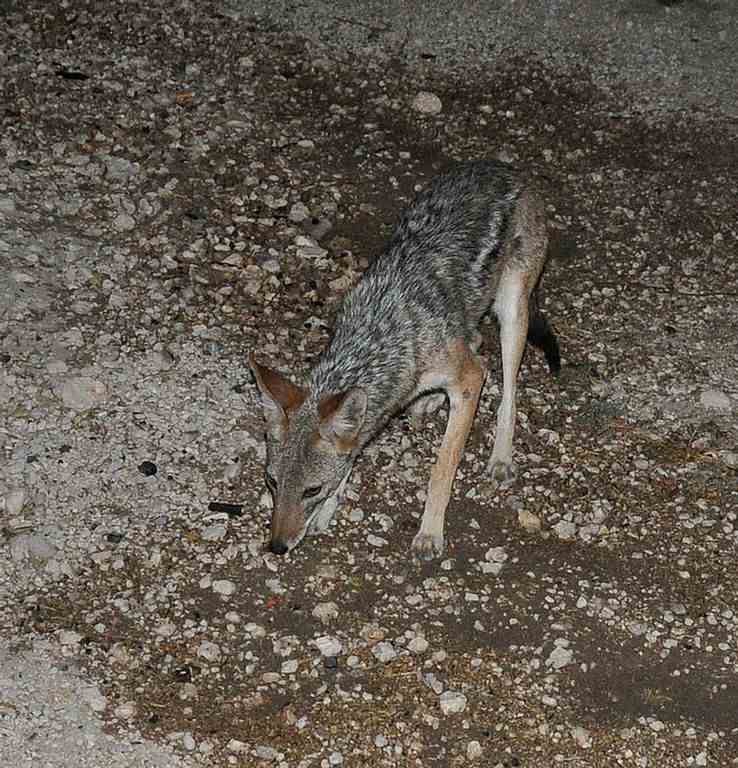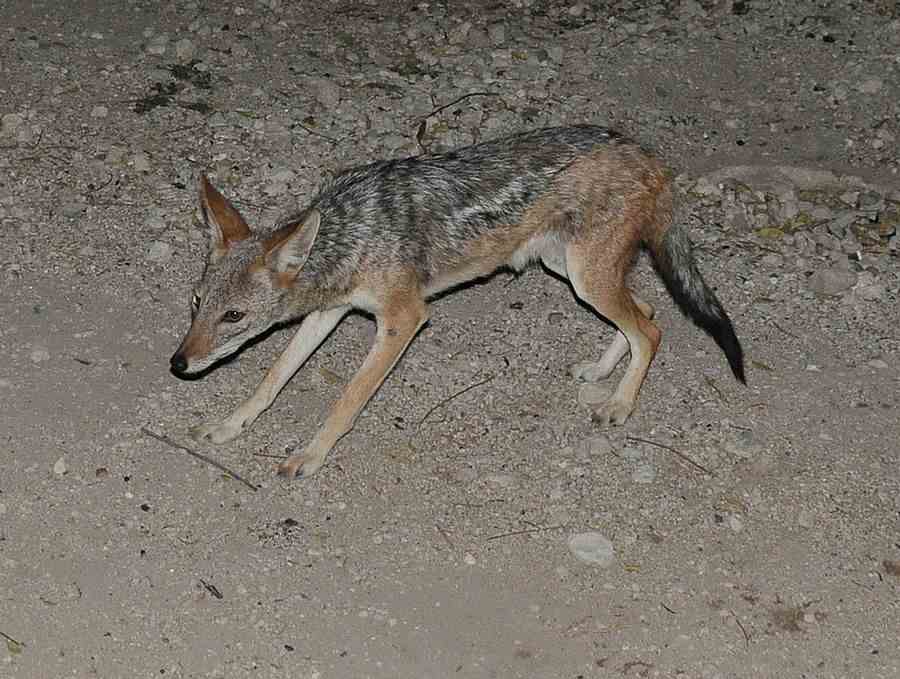 We left the campsite the next day before breakfast.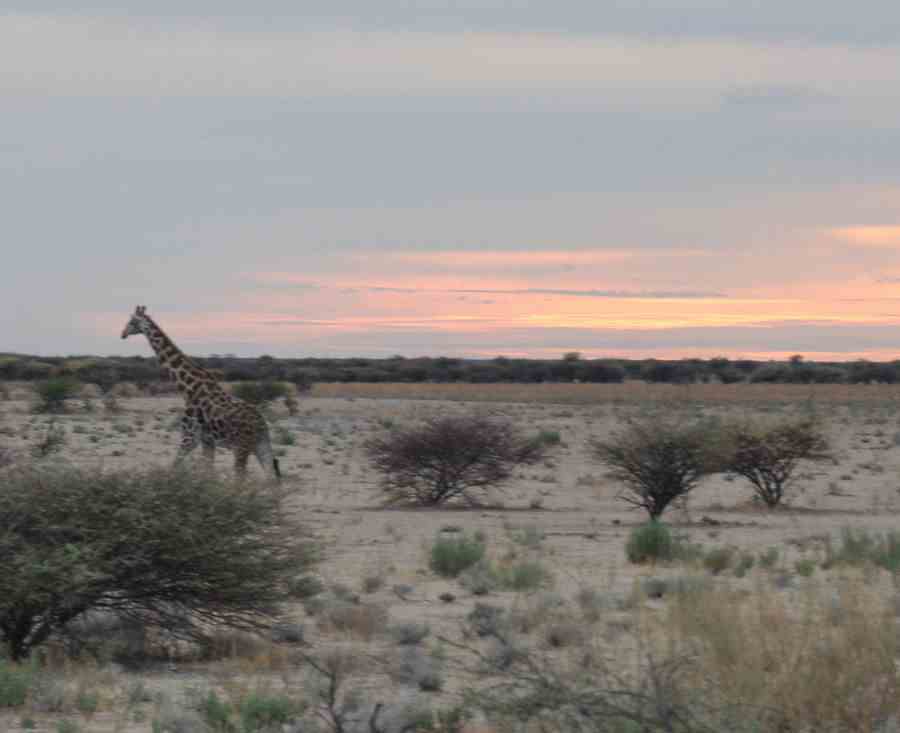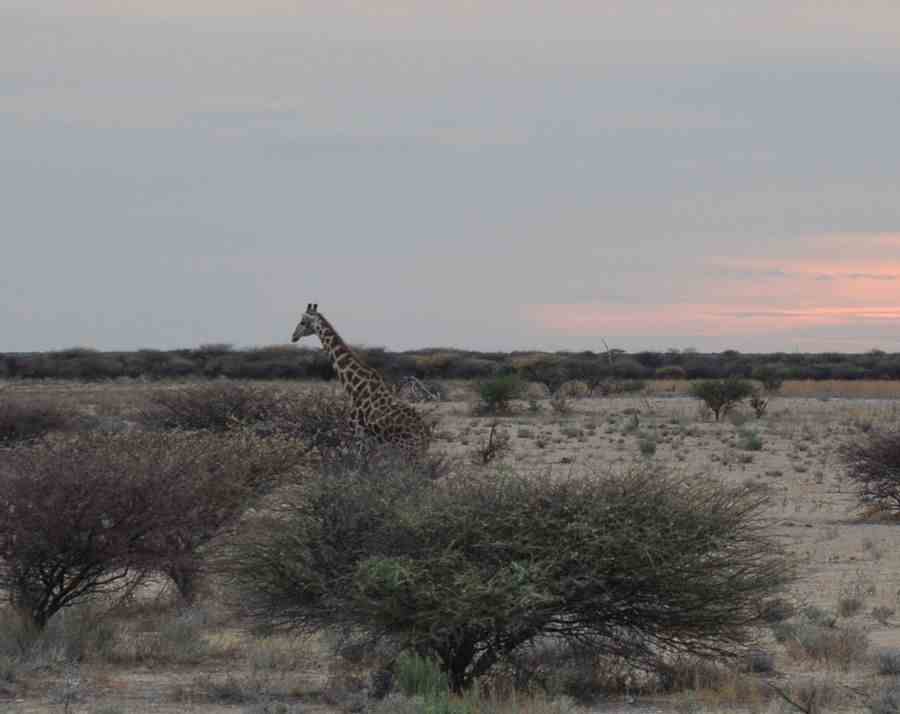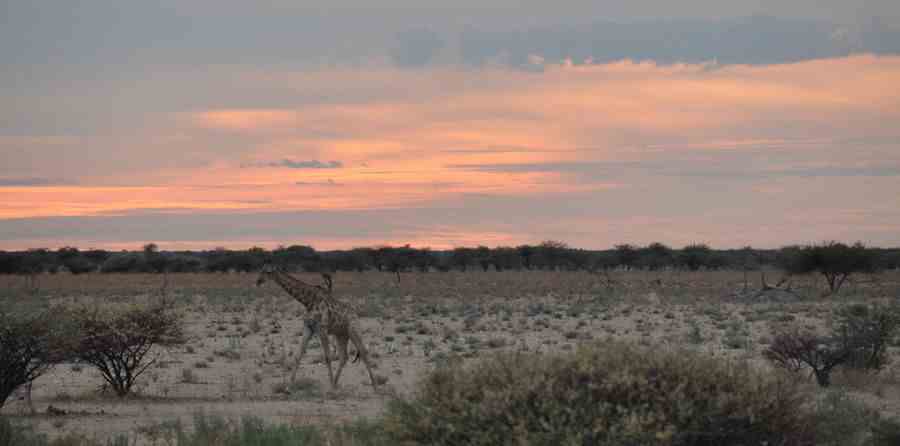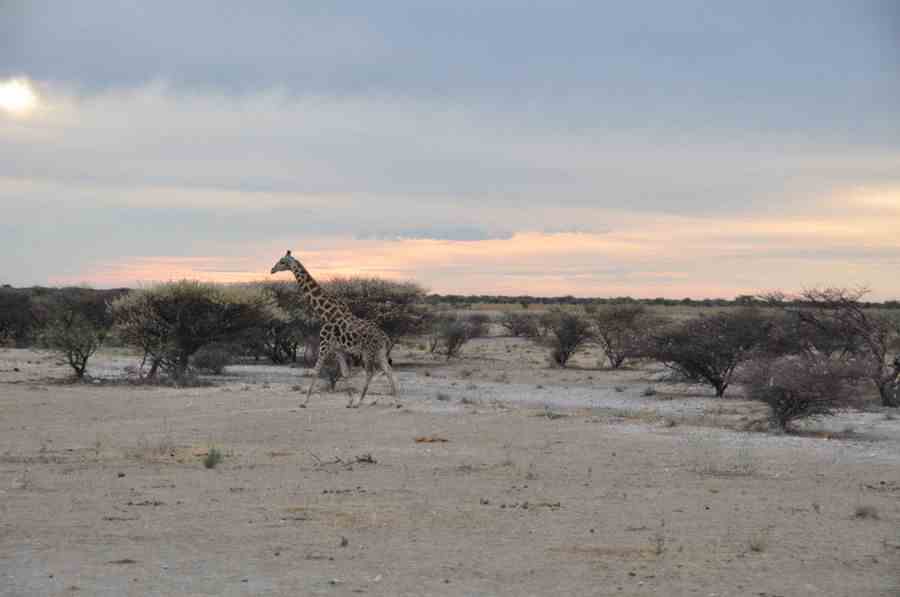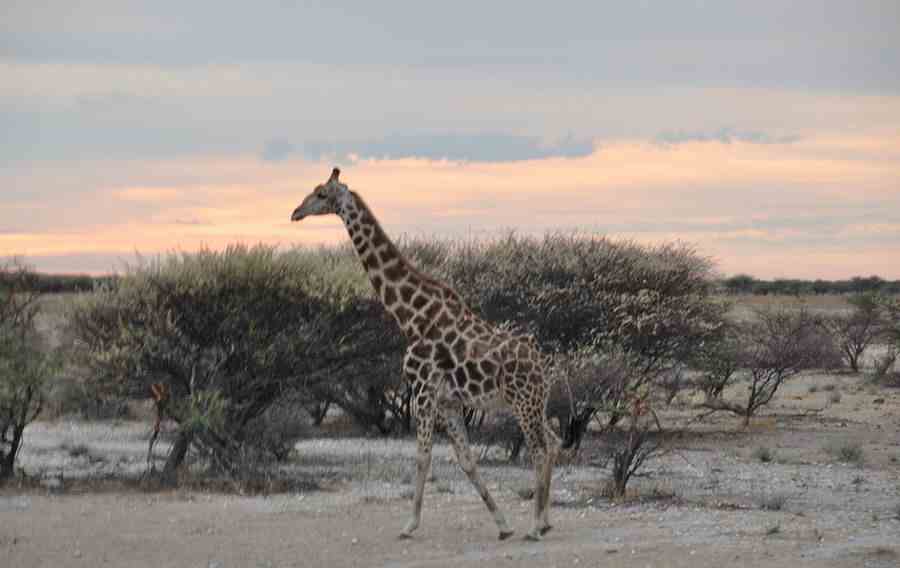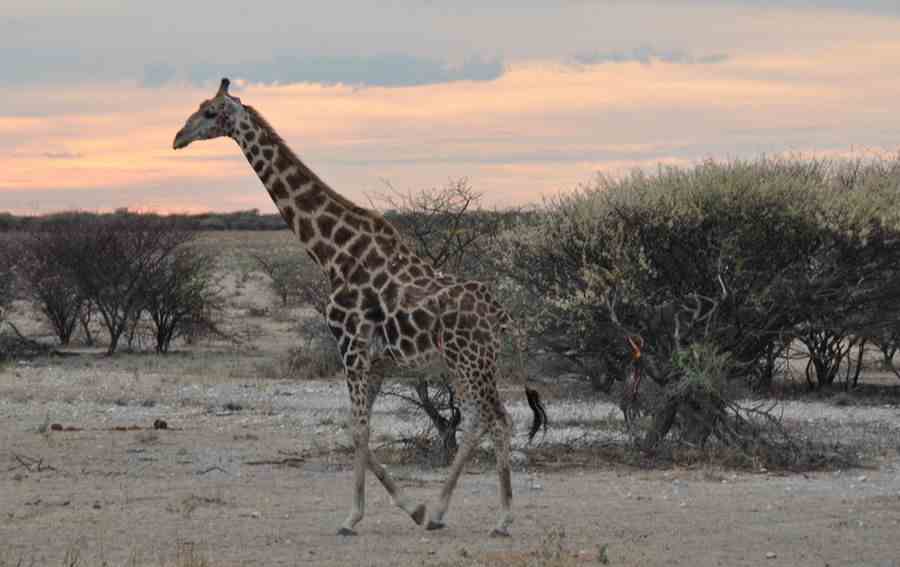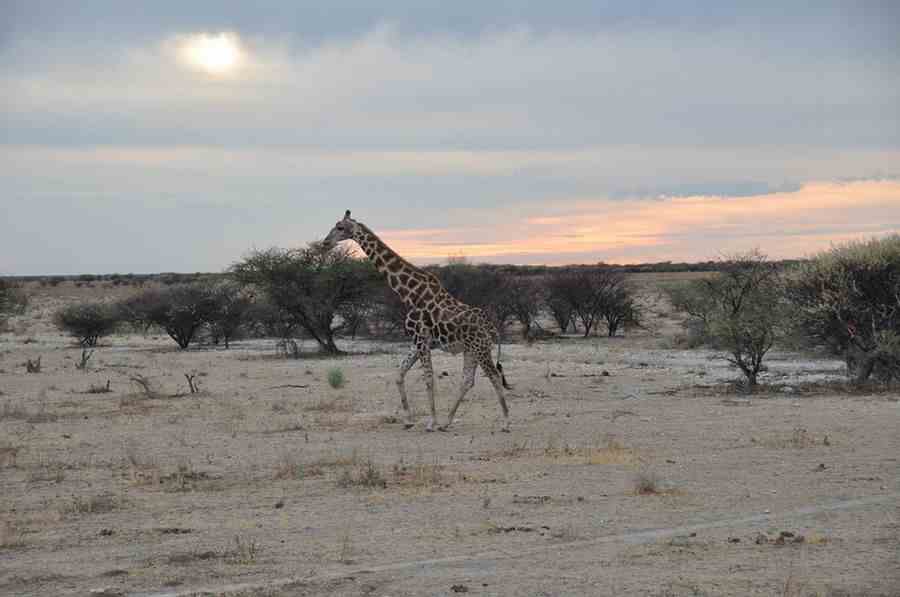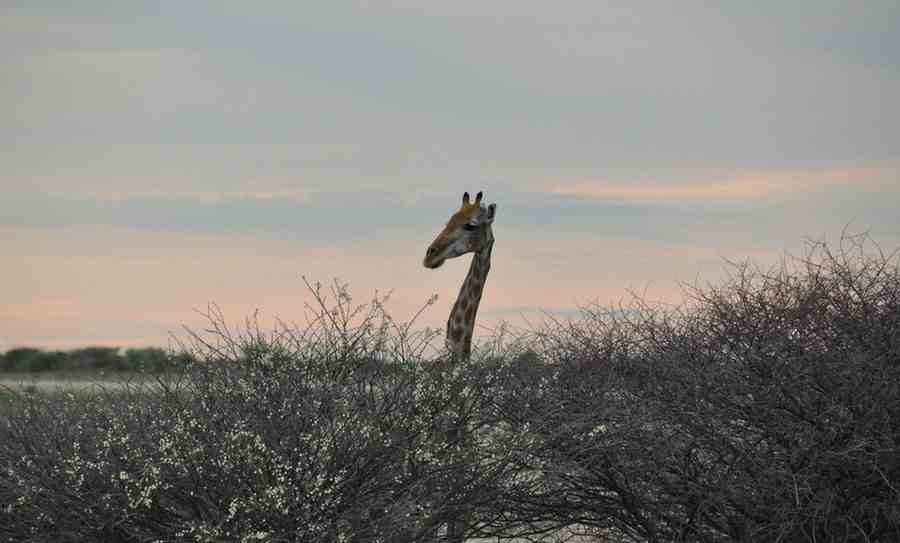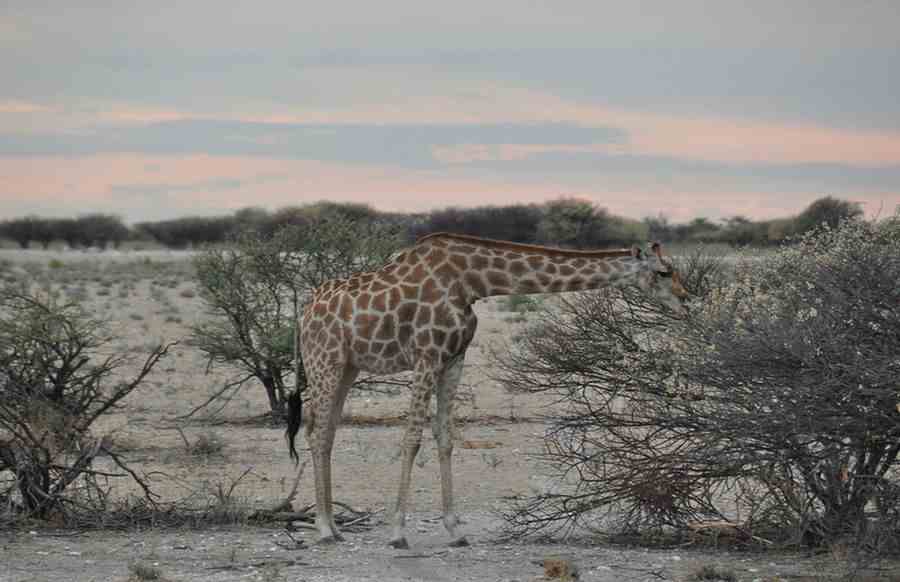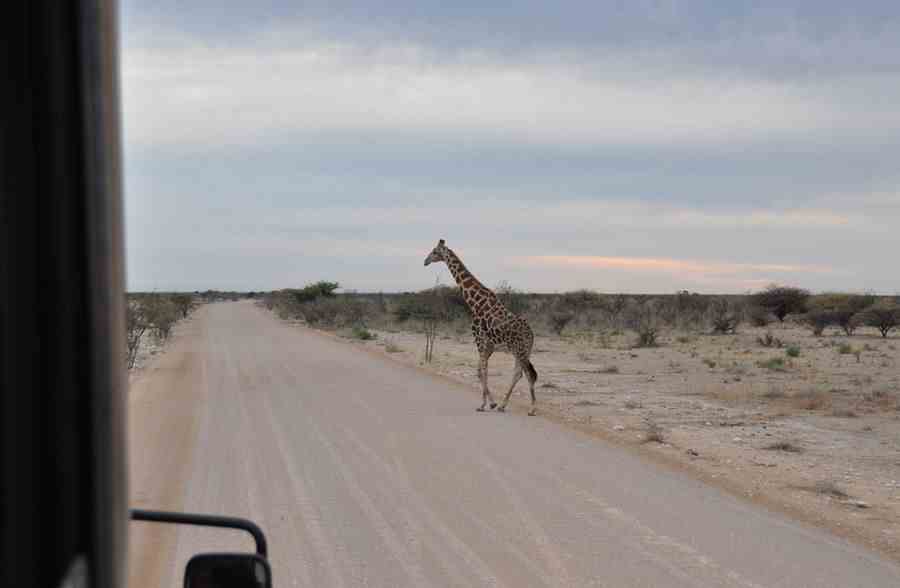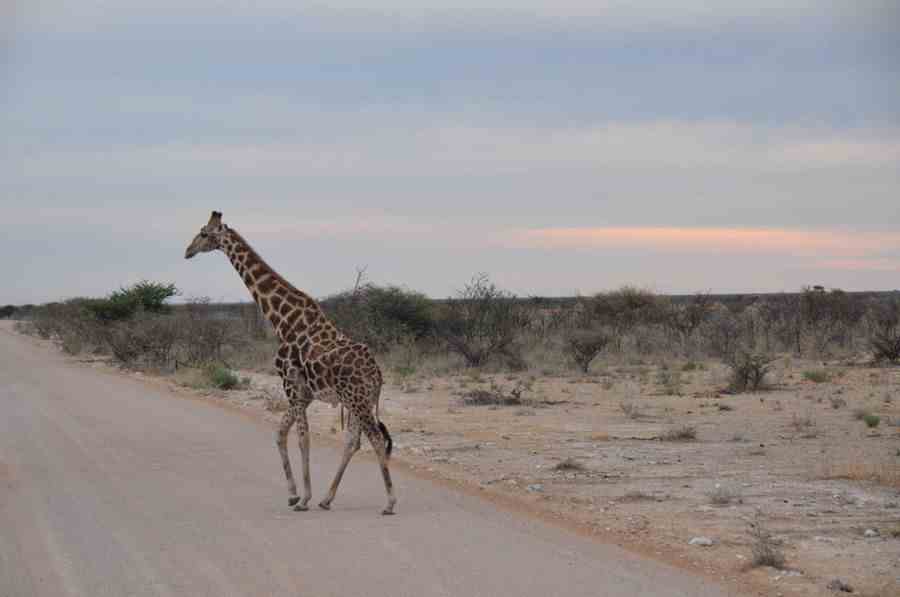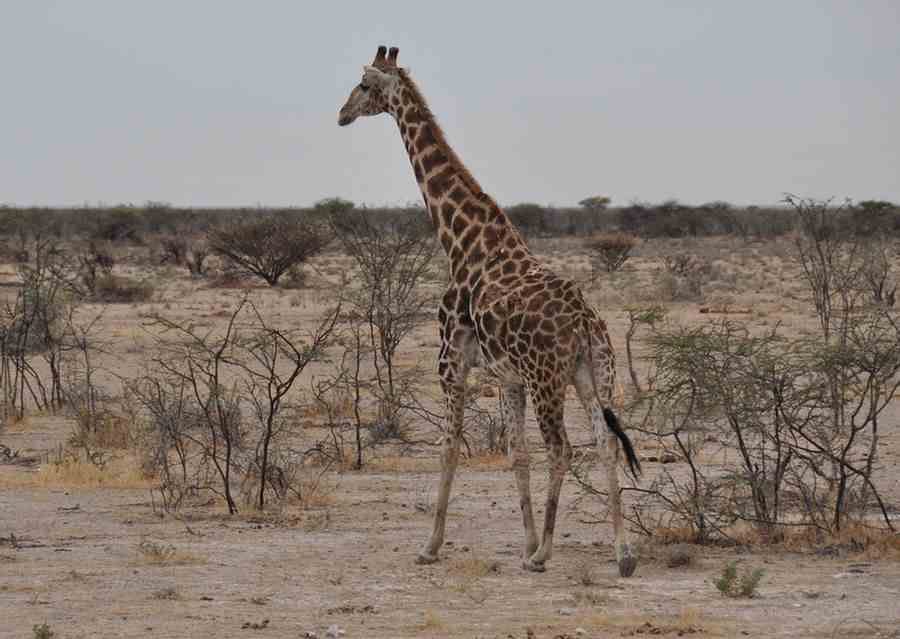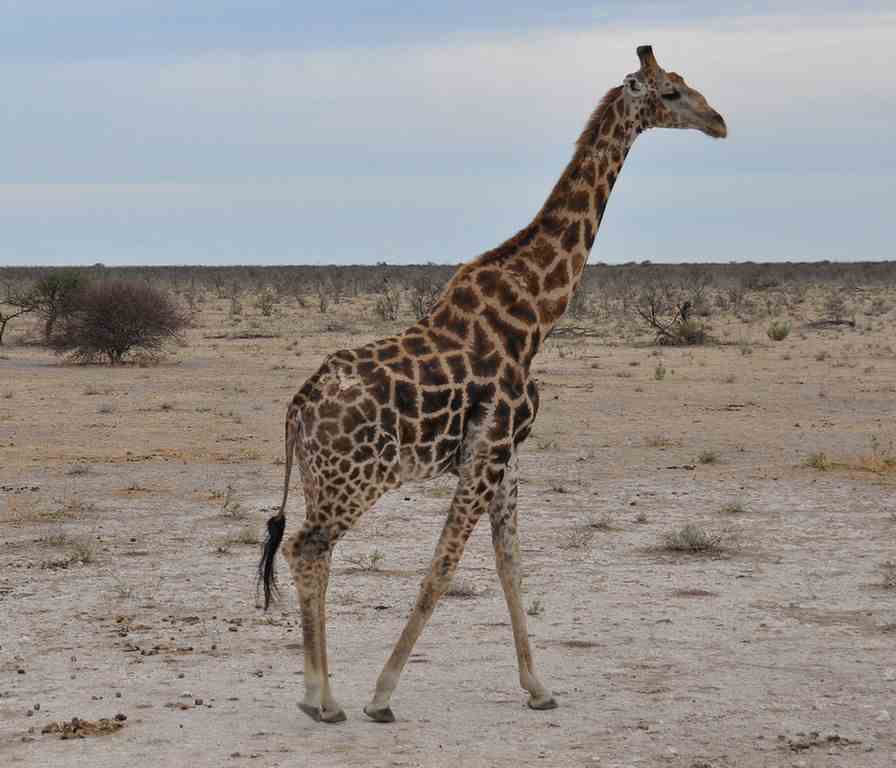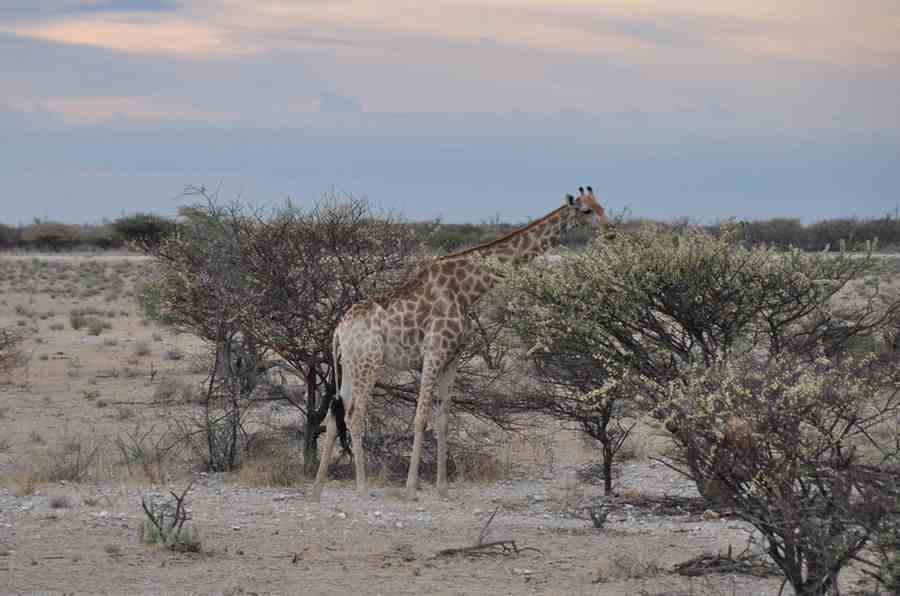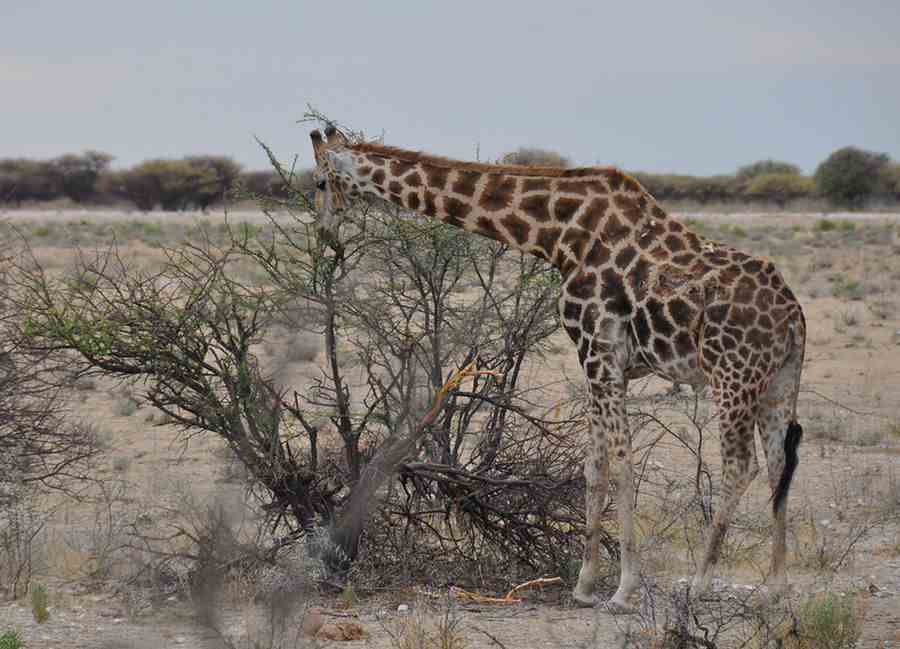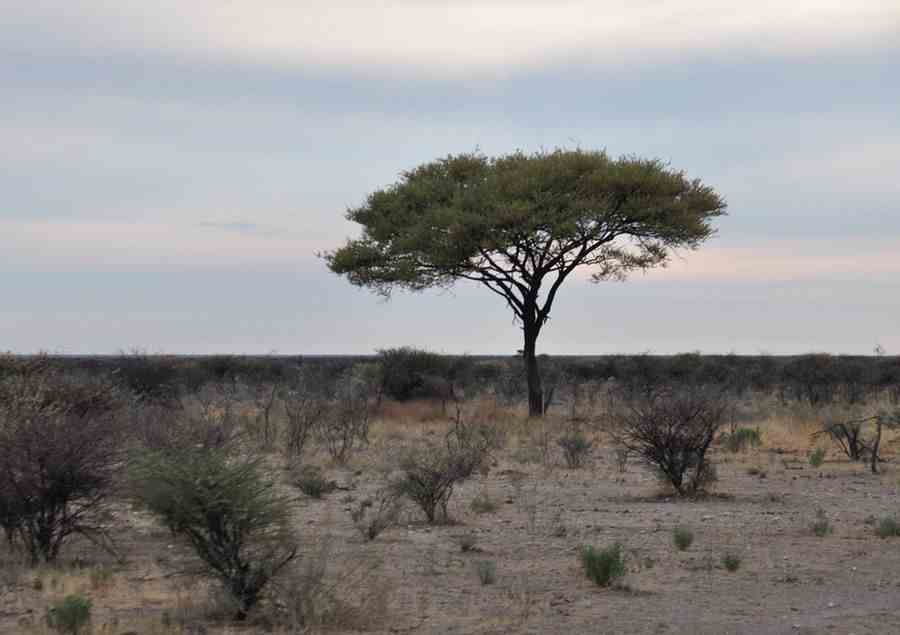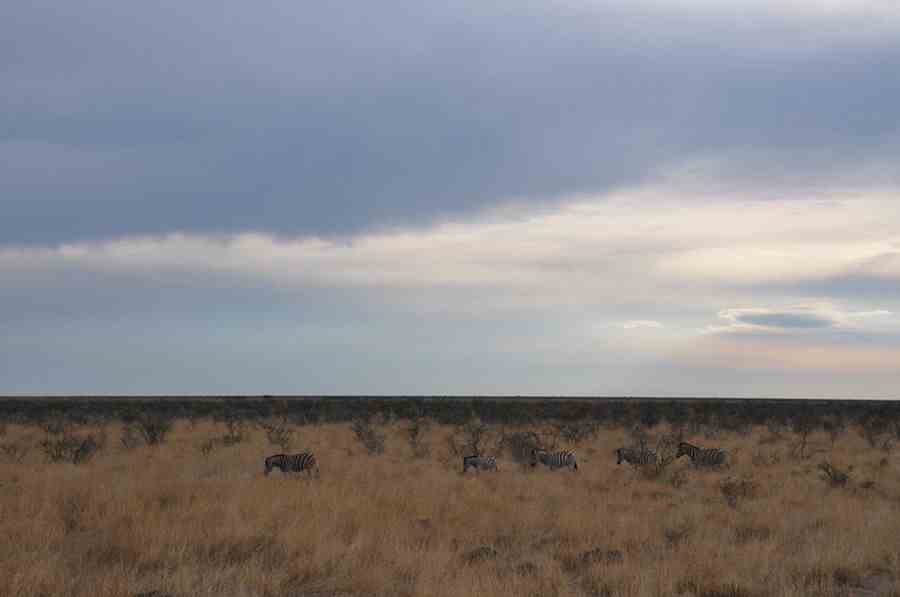 Wildebeest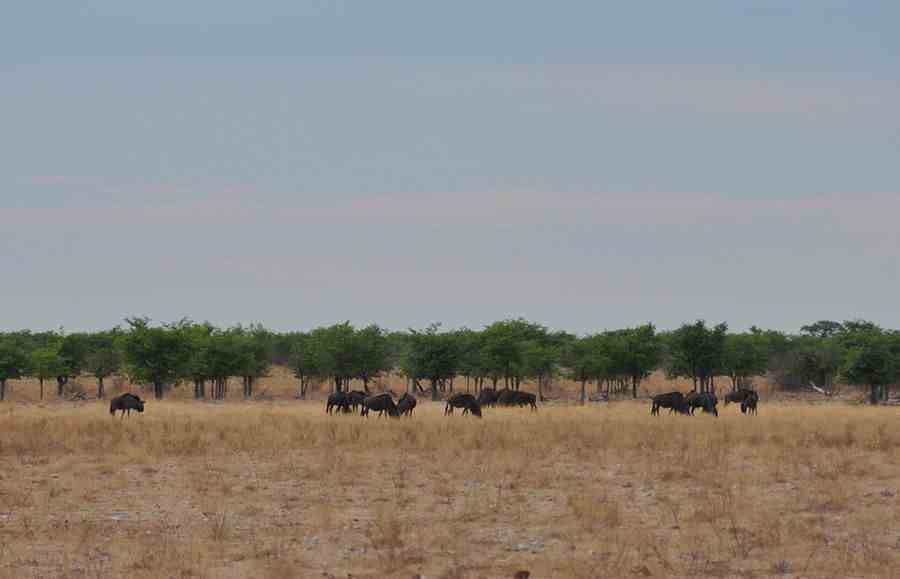 Guinea Fowl.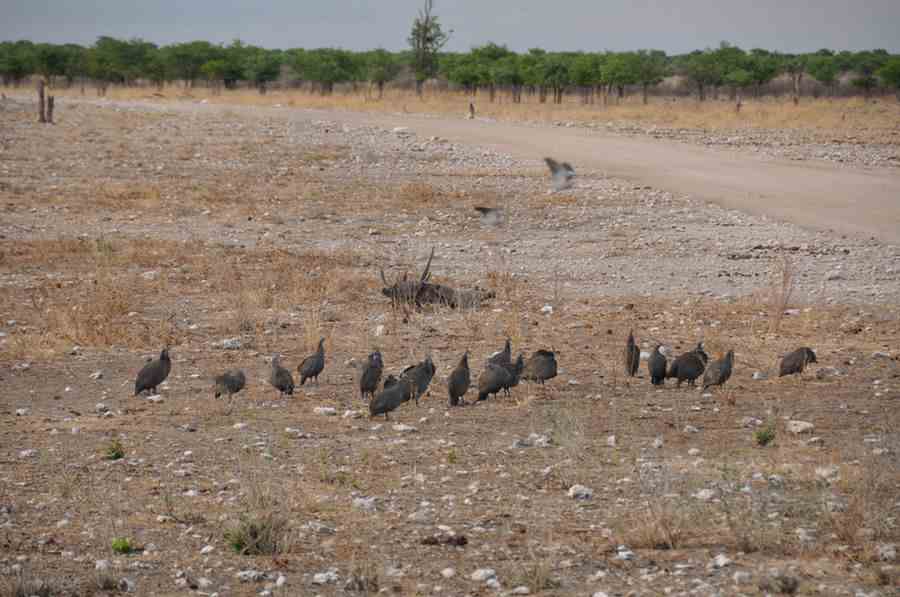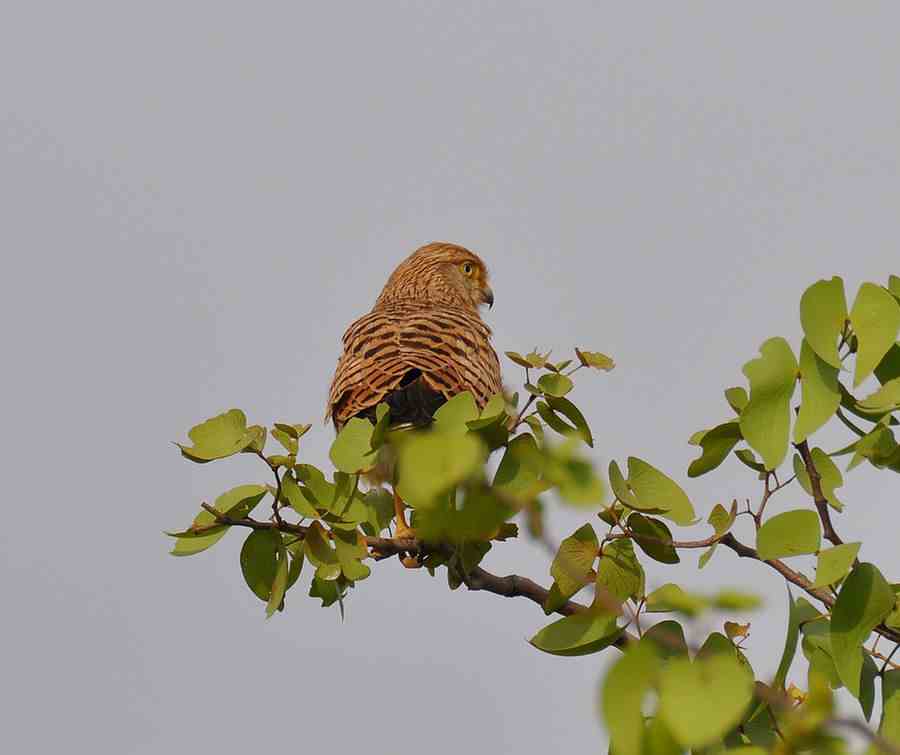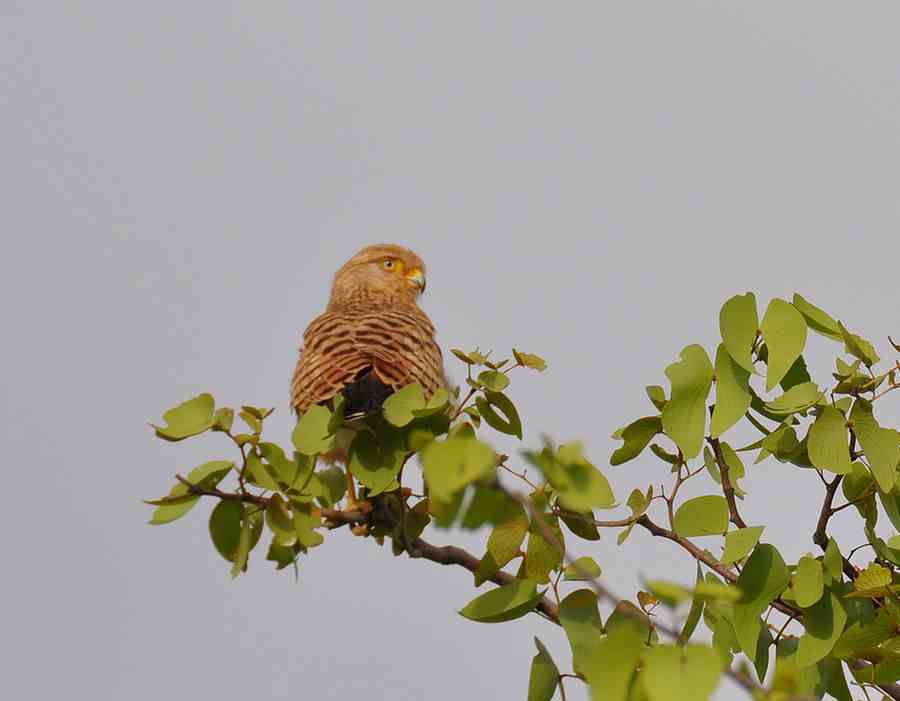 Impala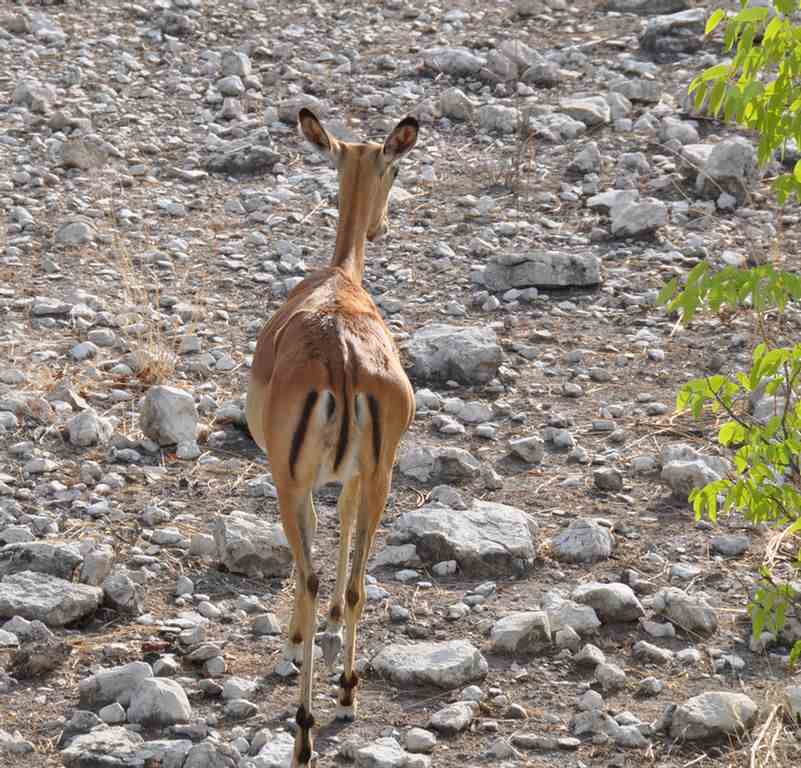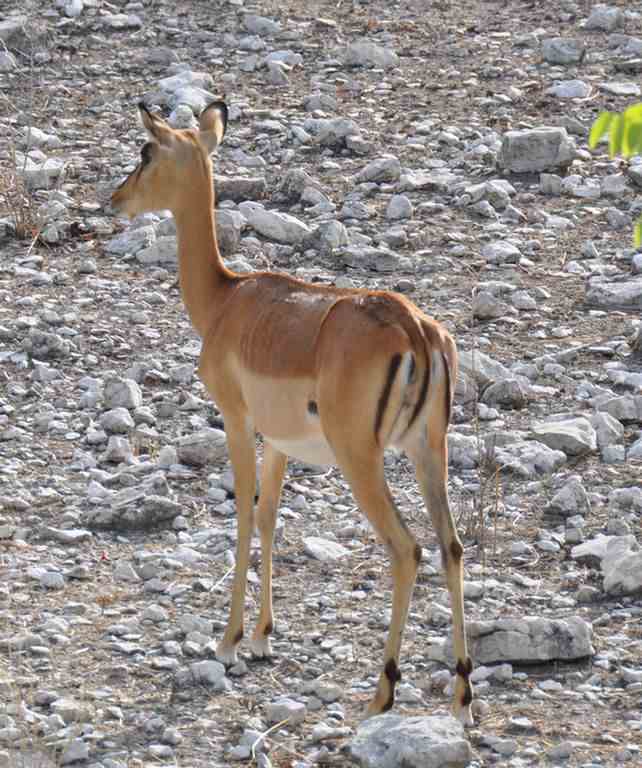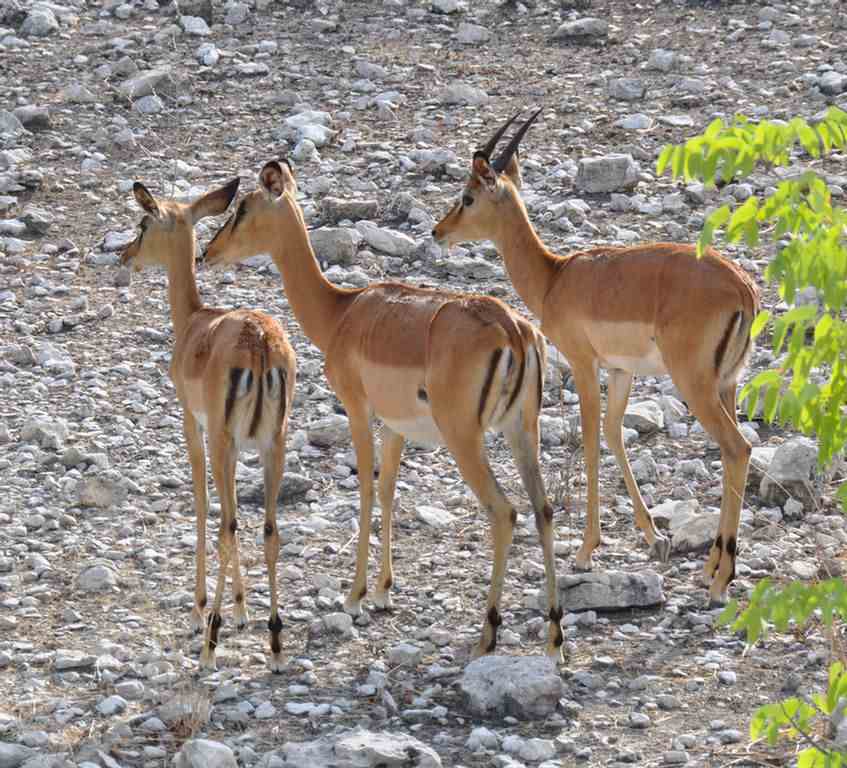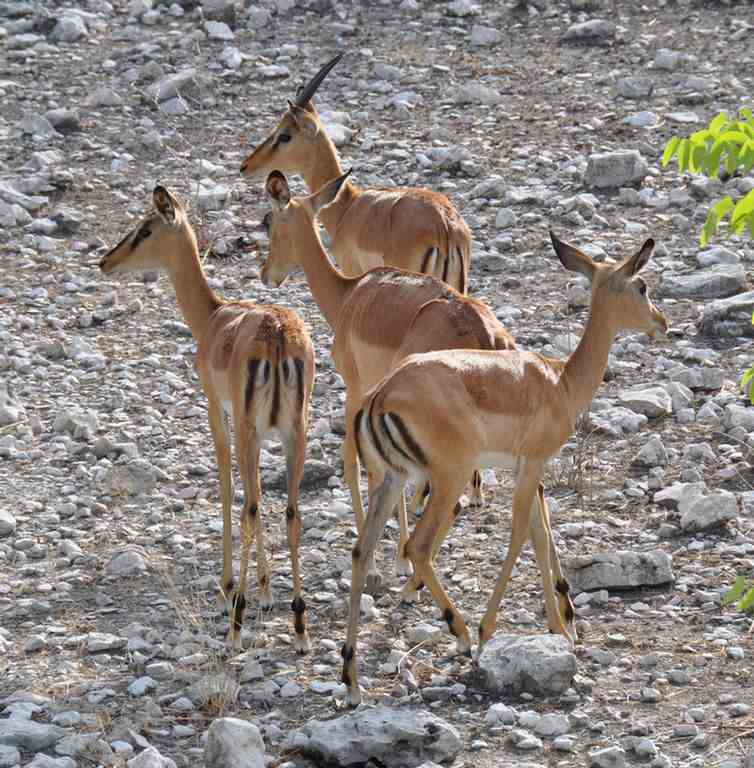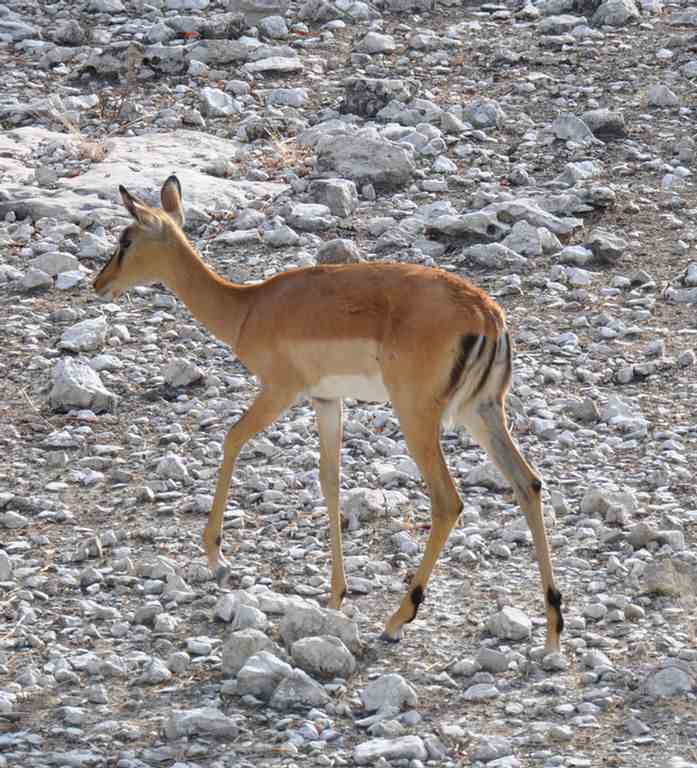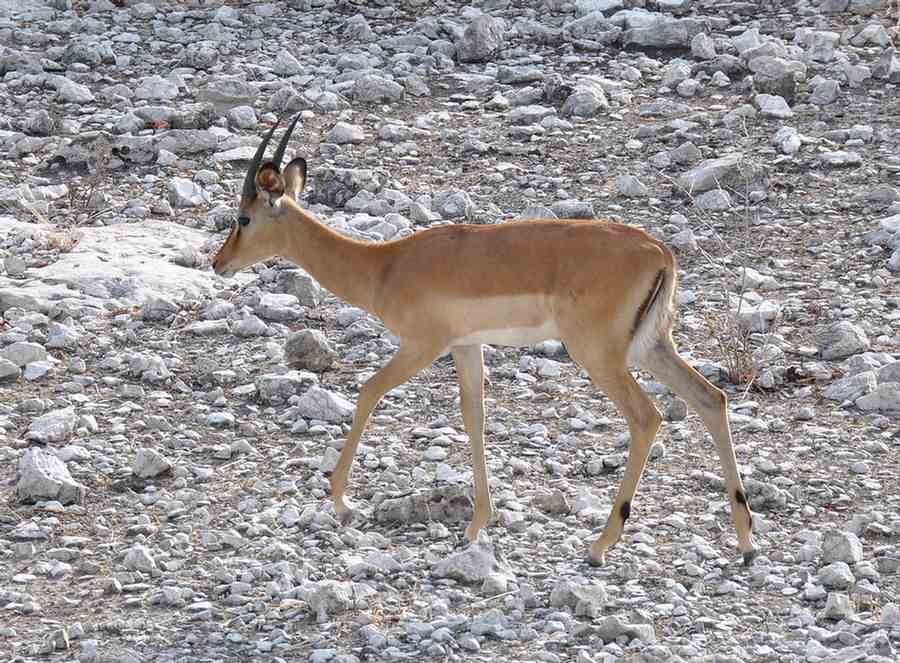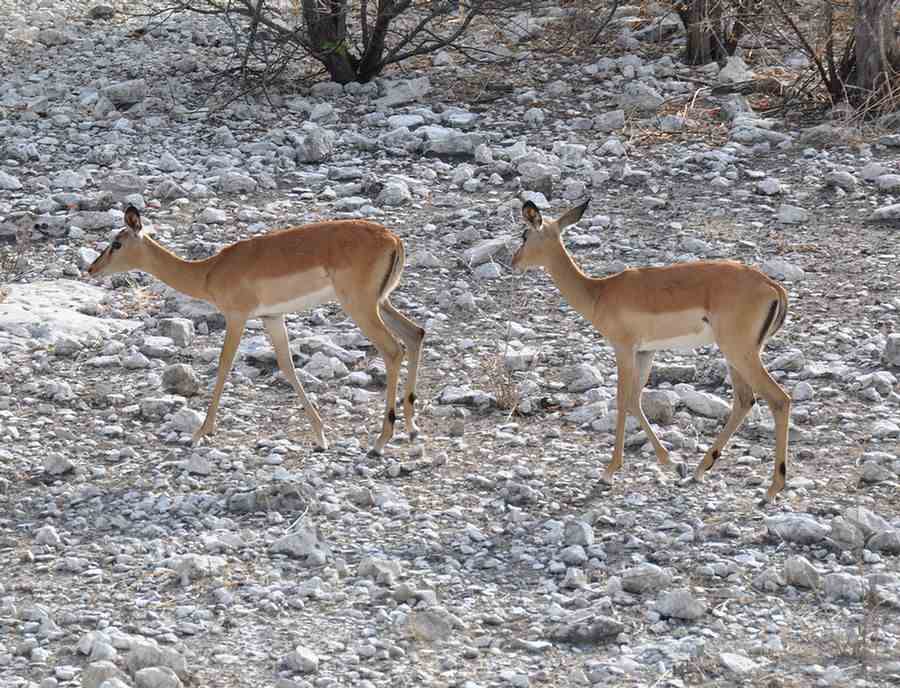 Warthogs are in Etosha too.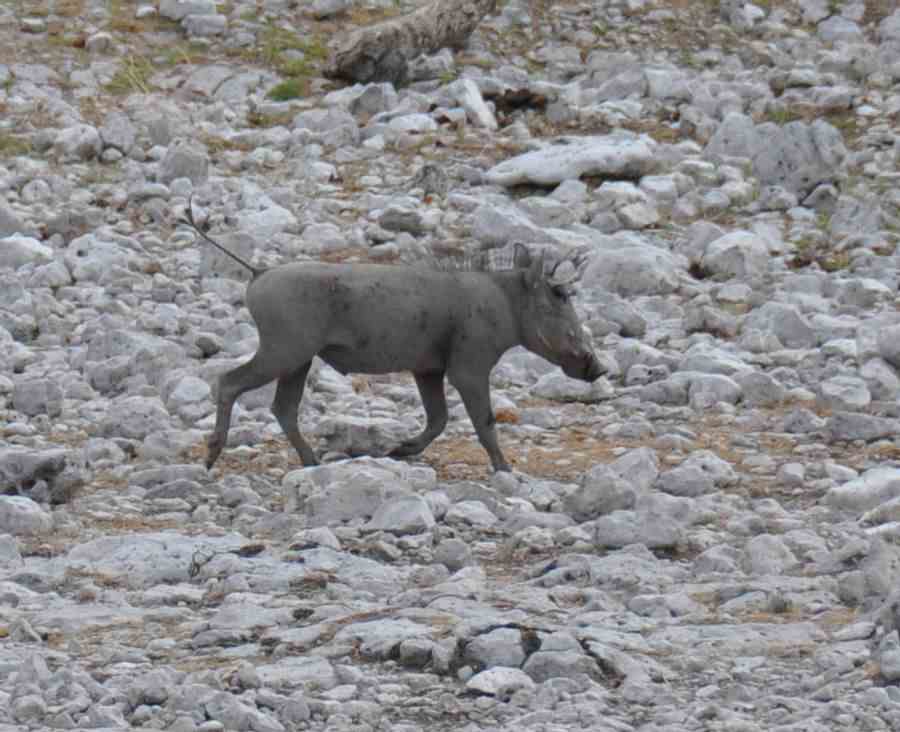 Another waterhole.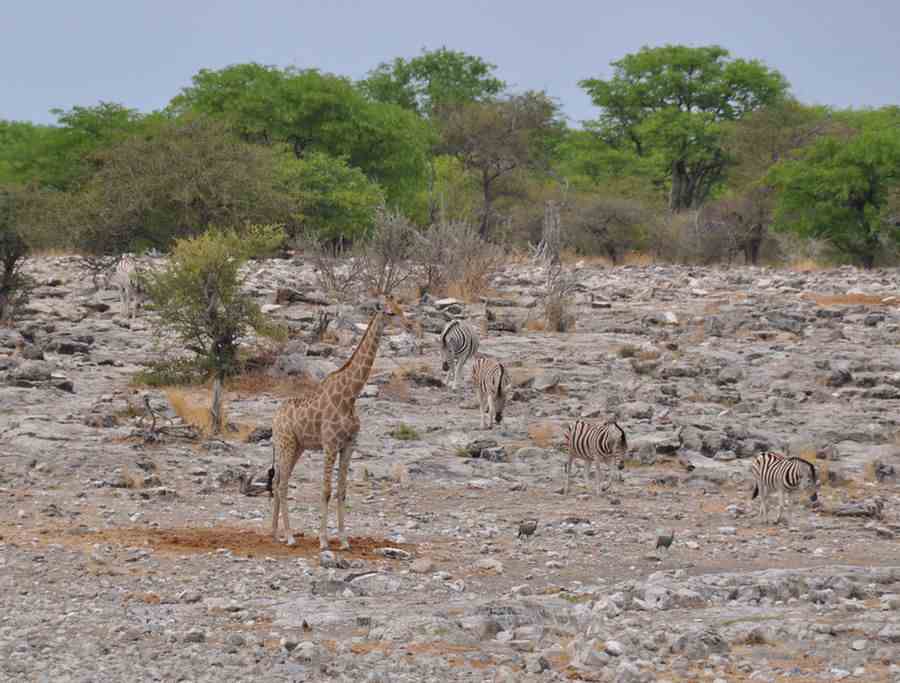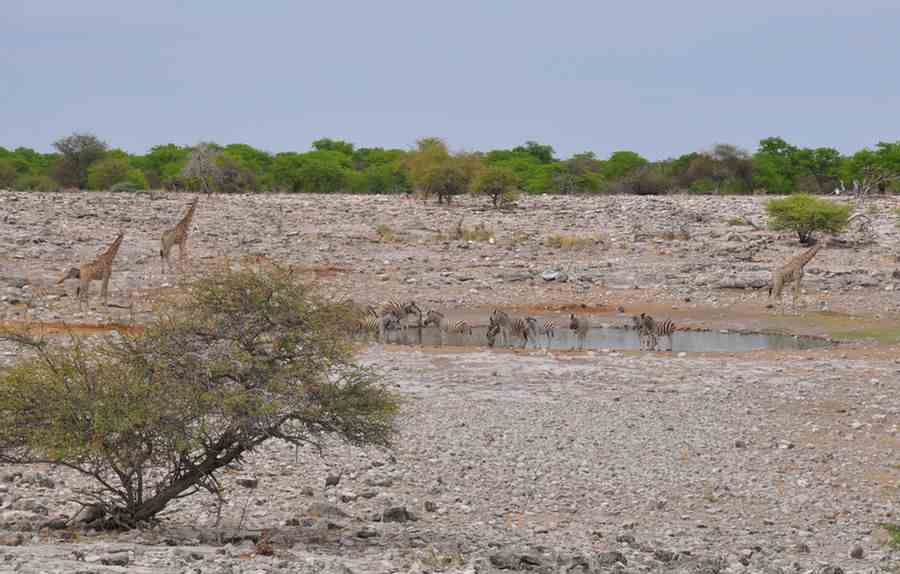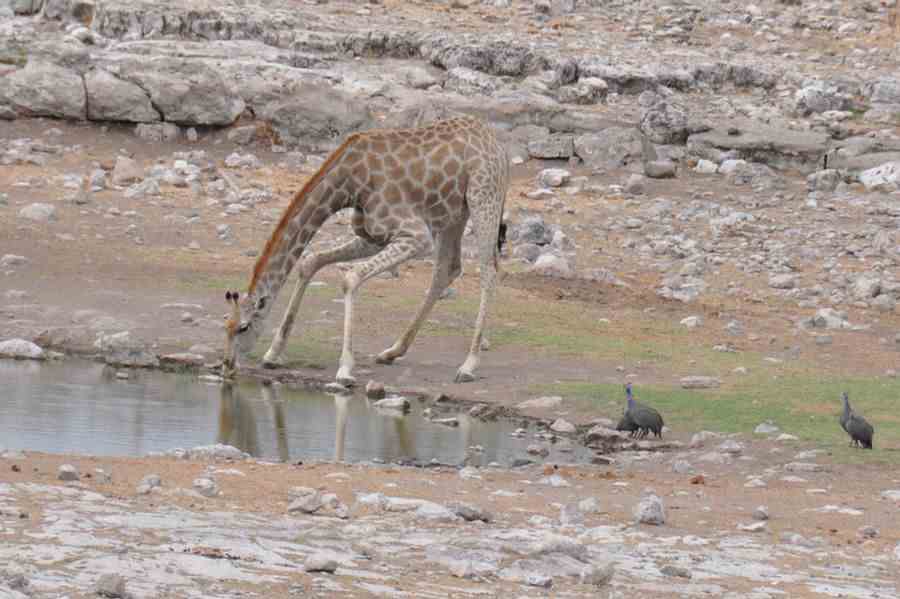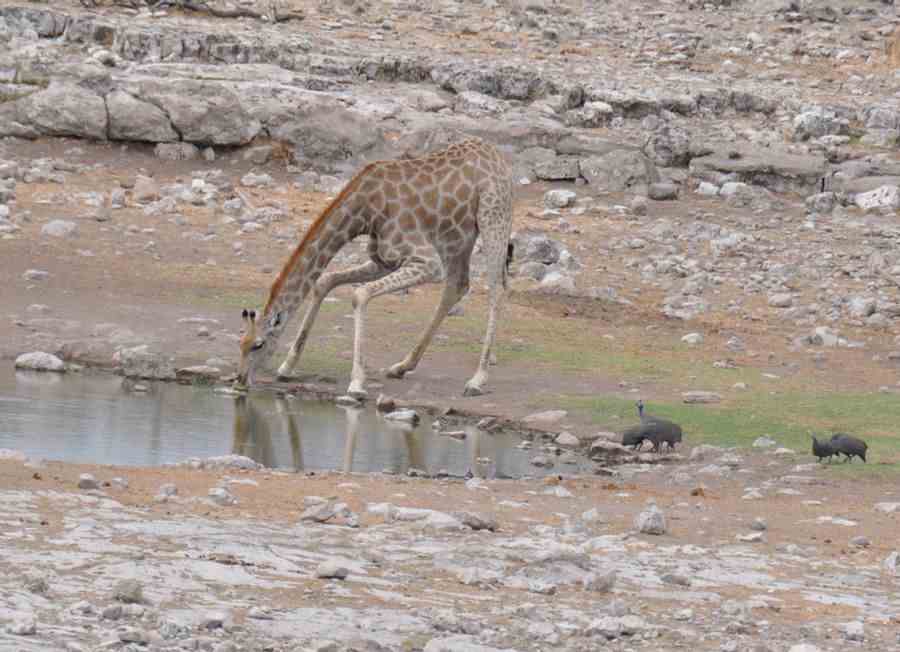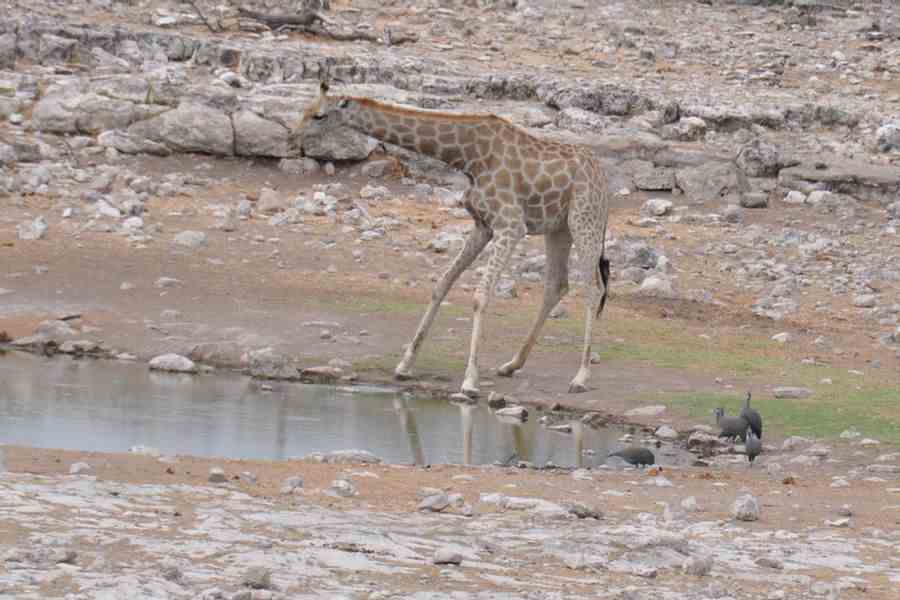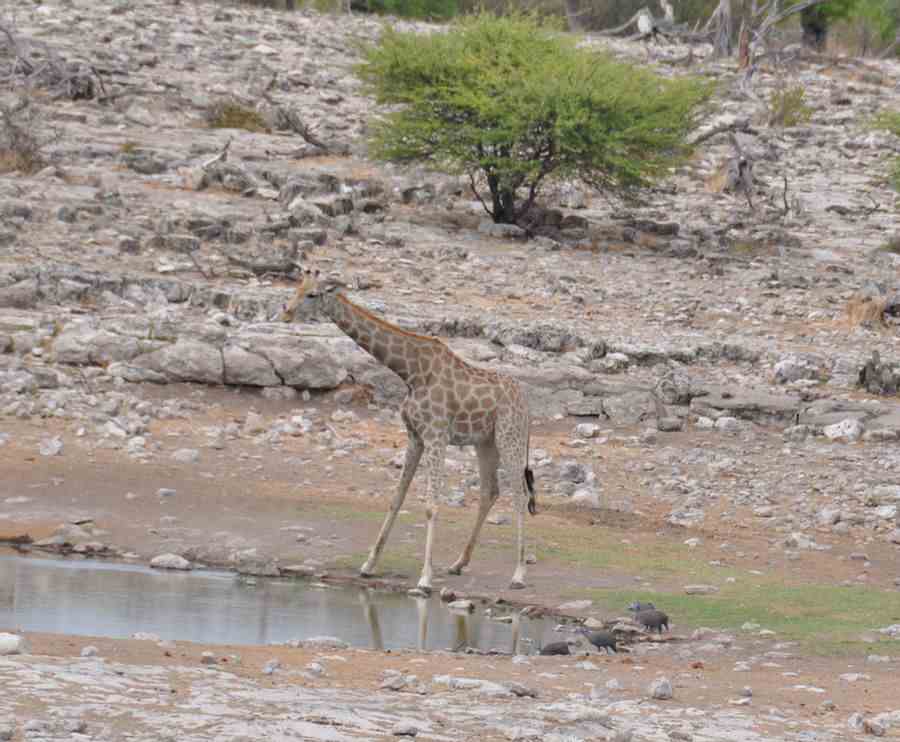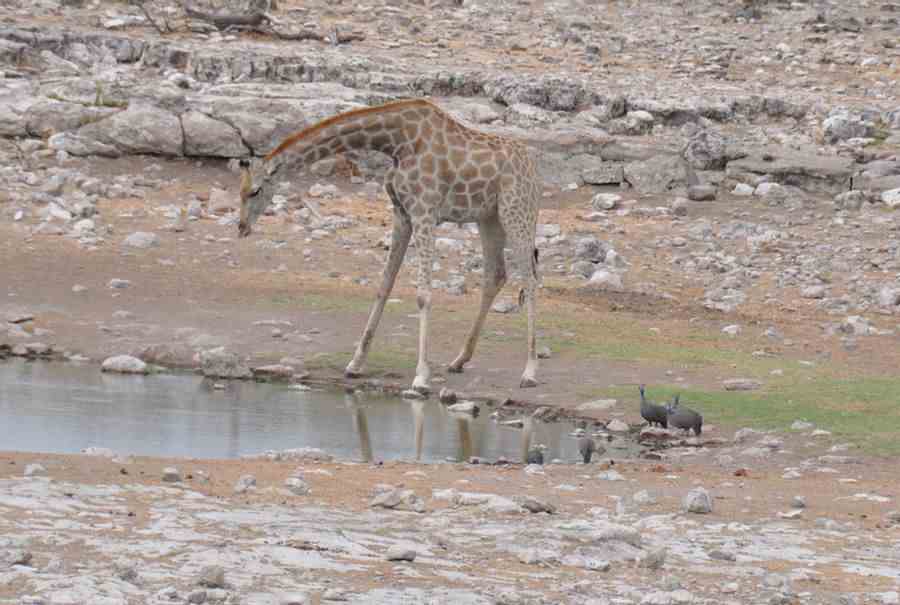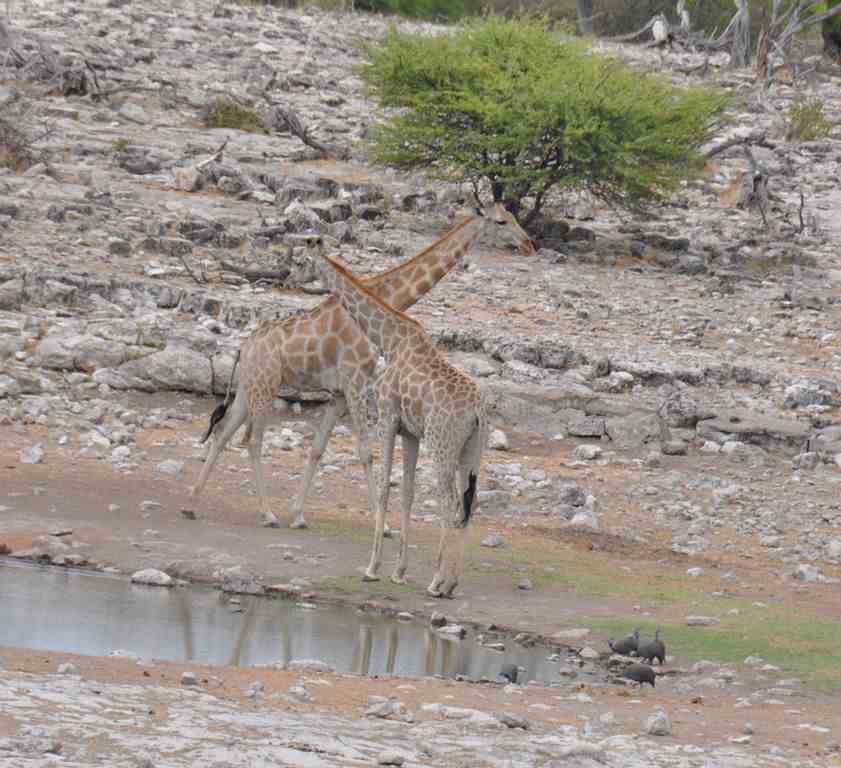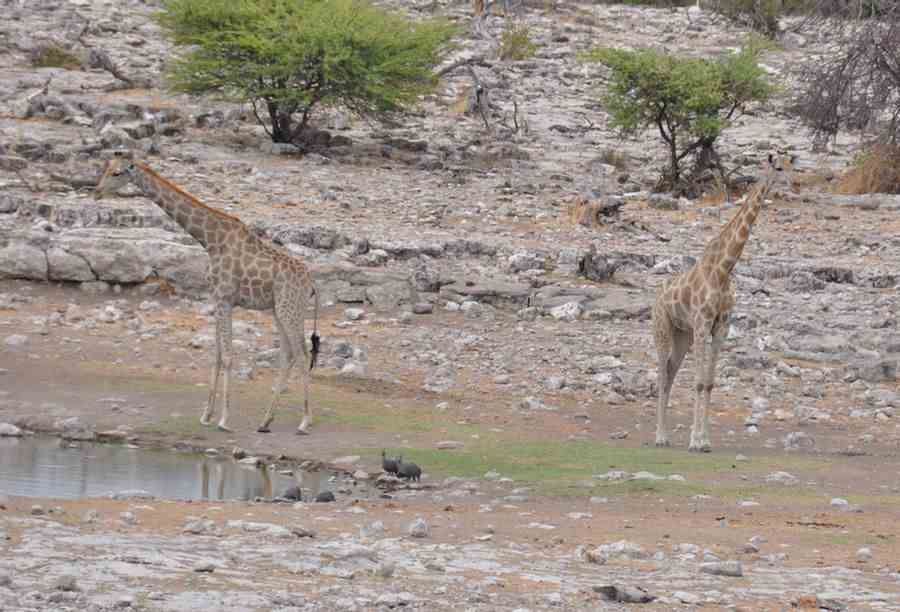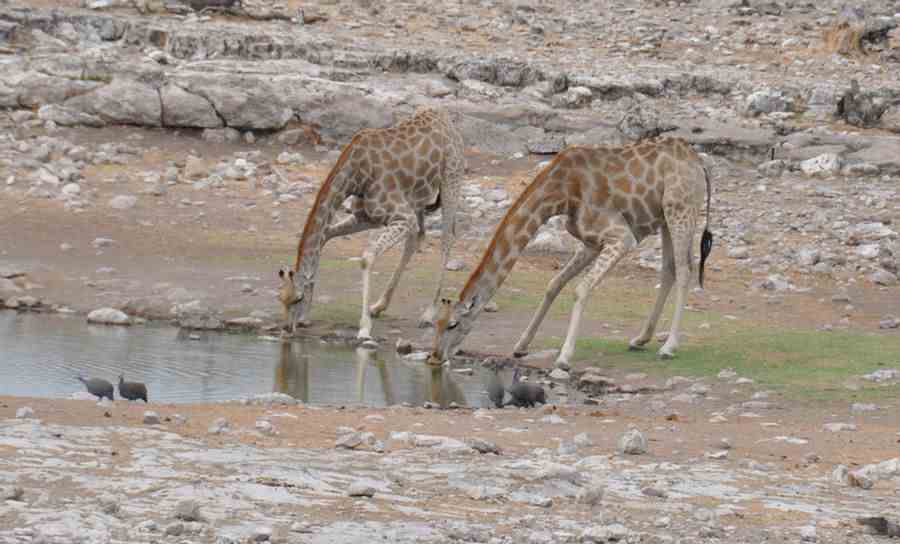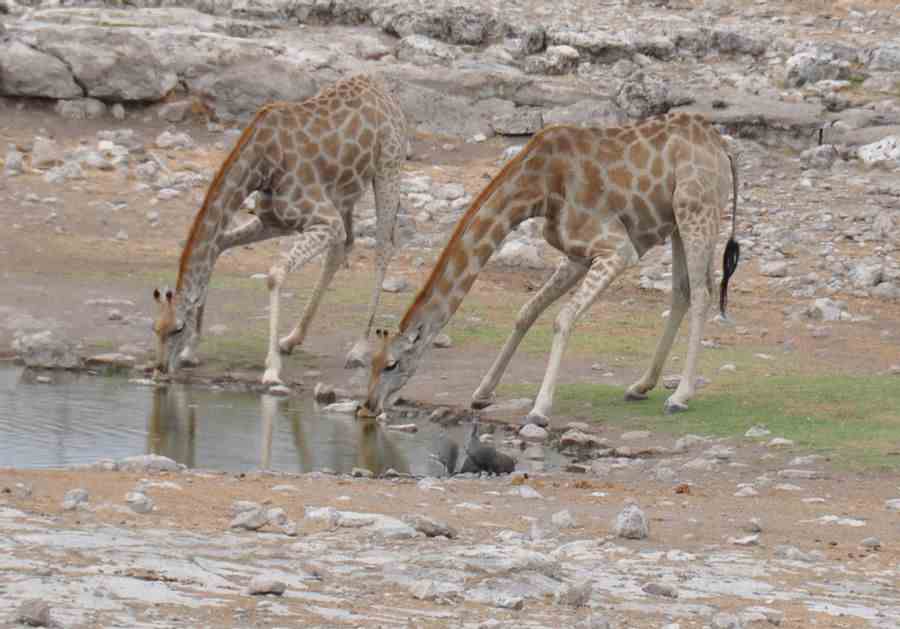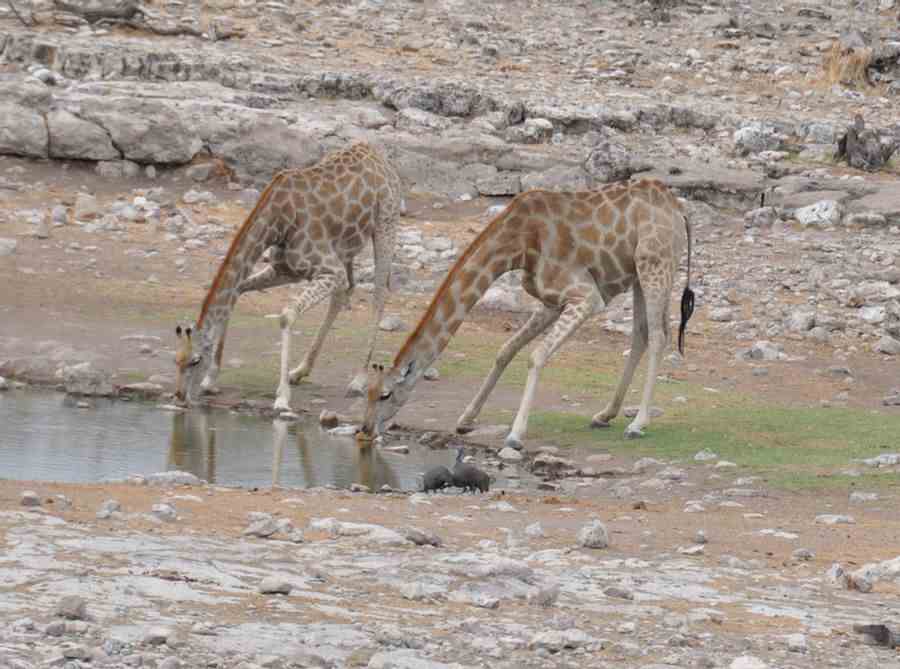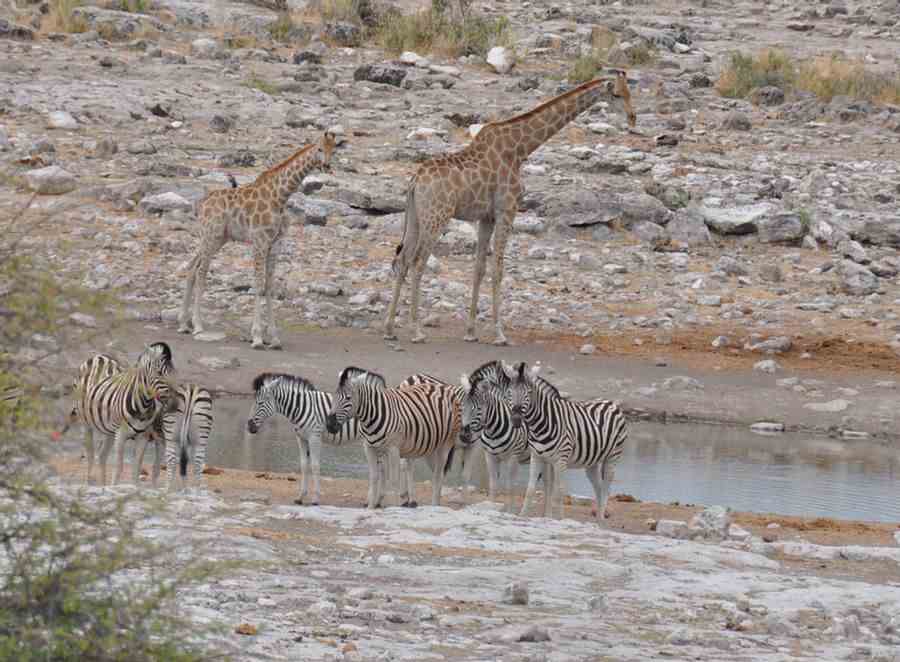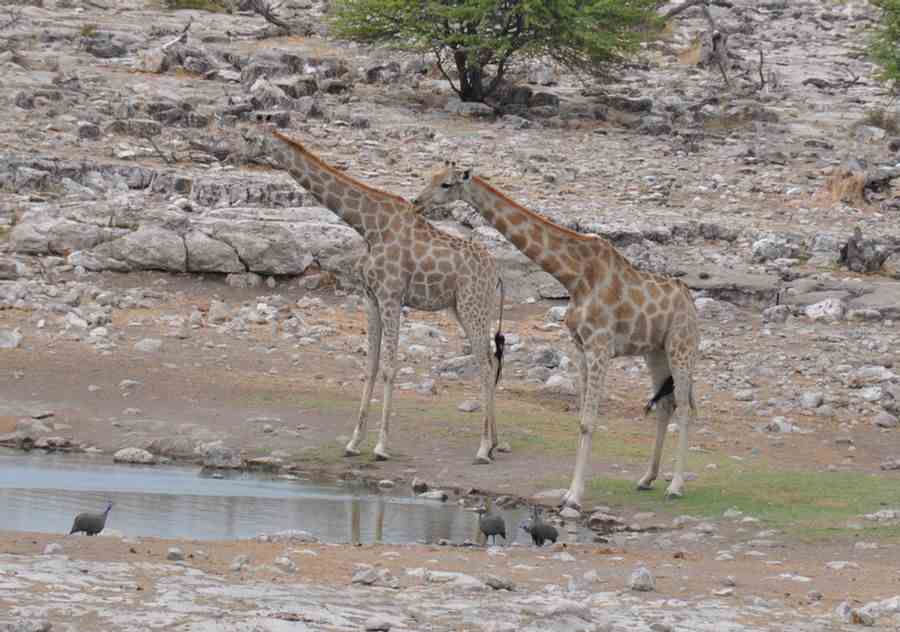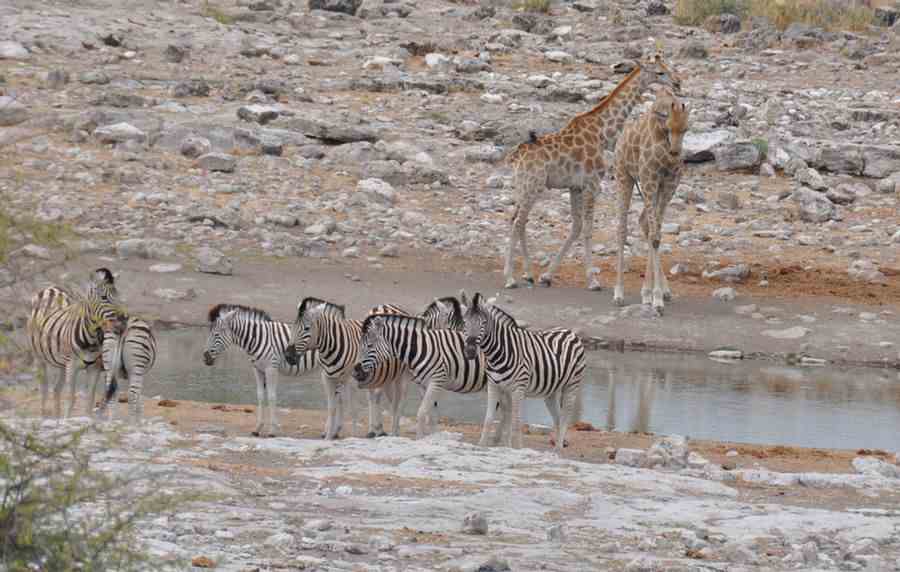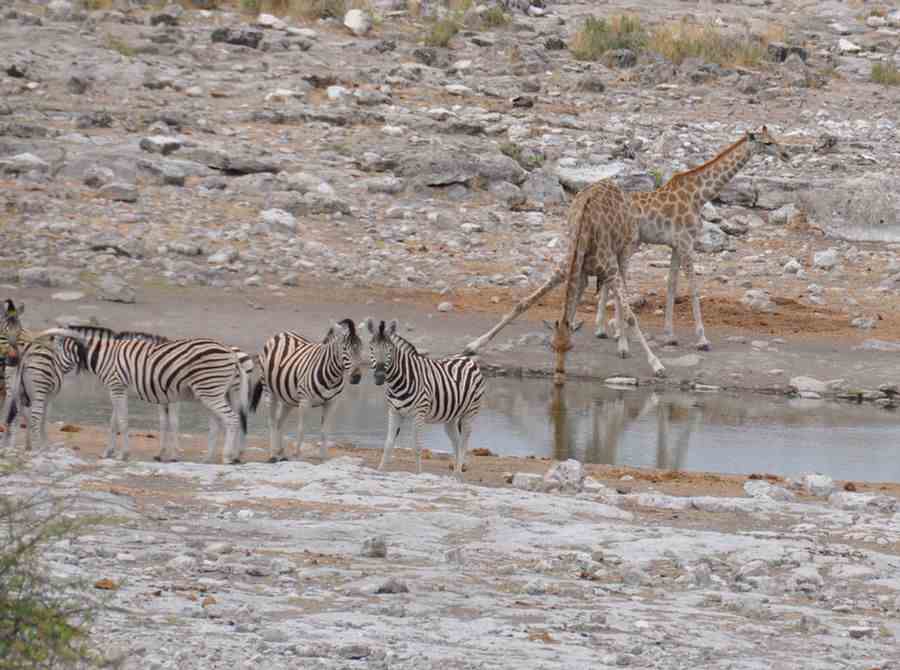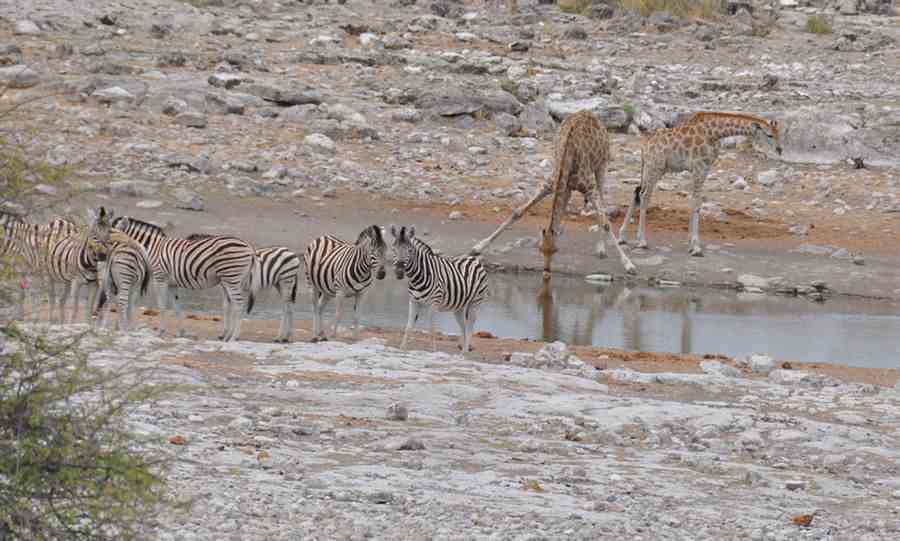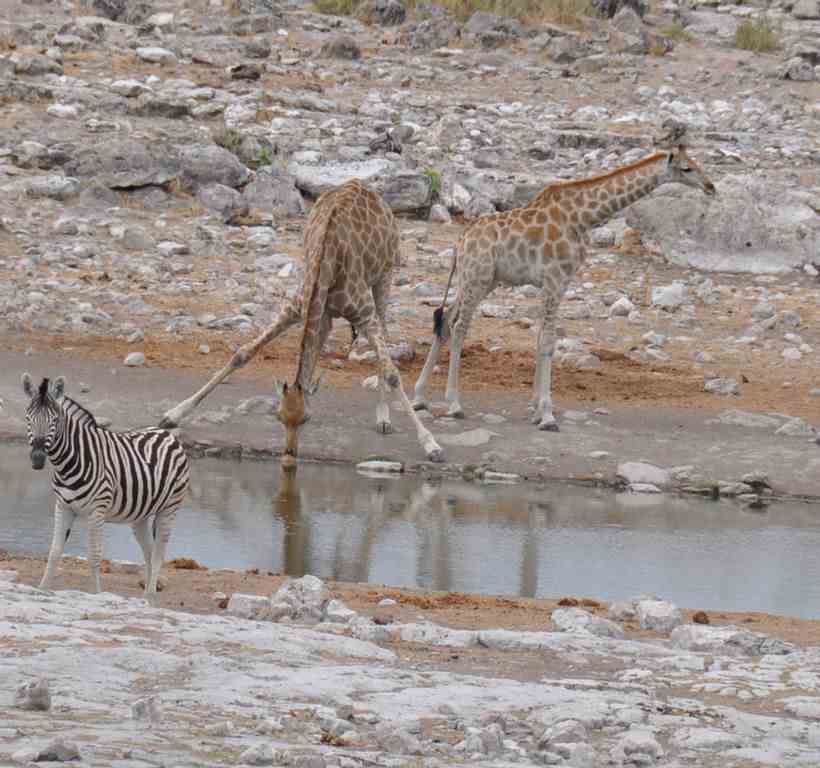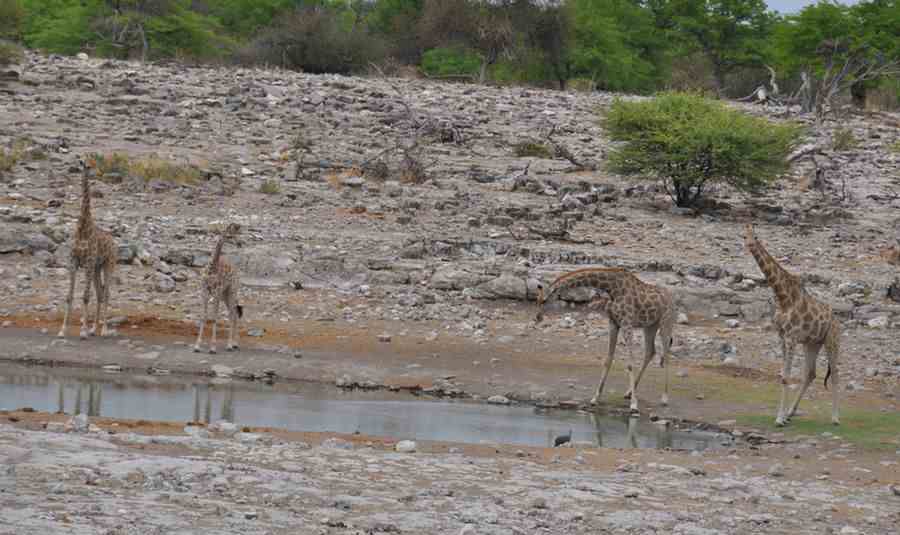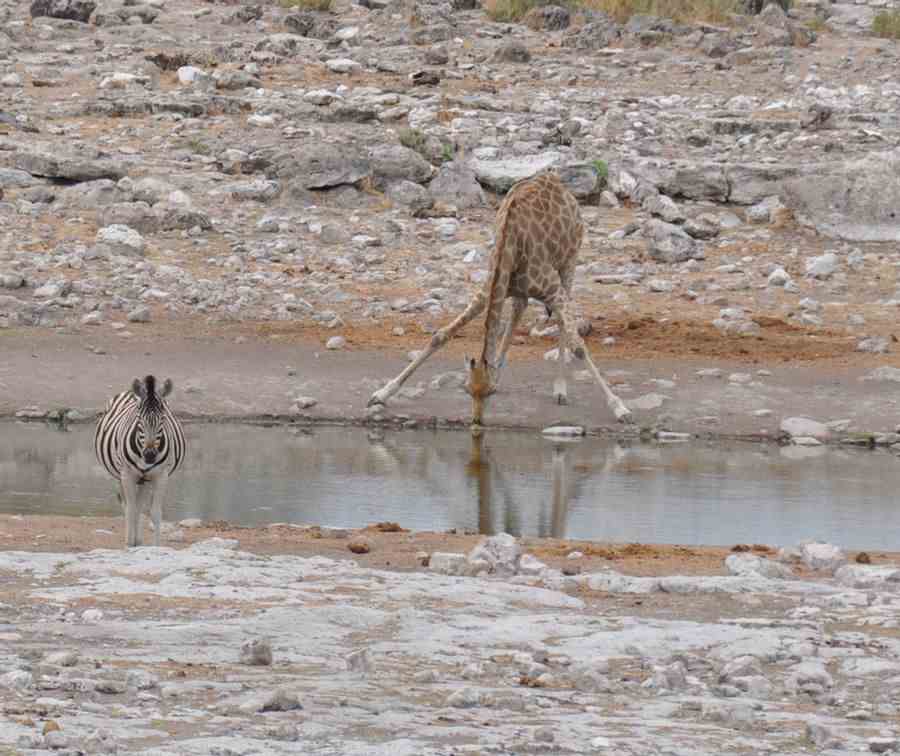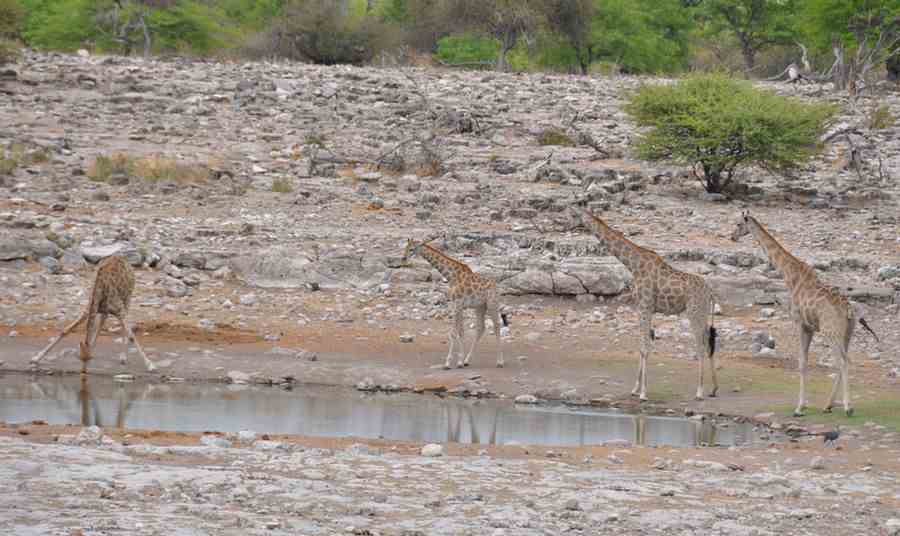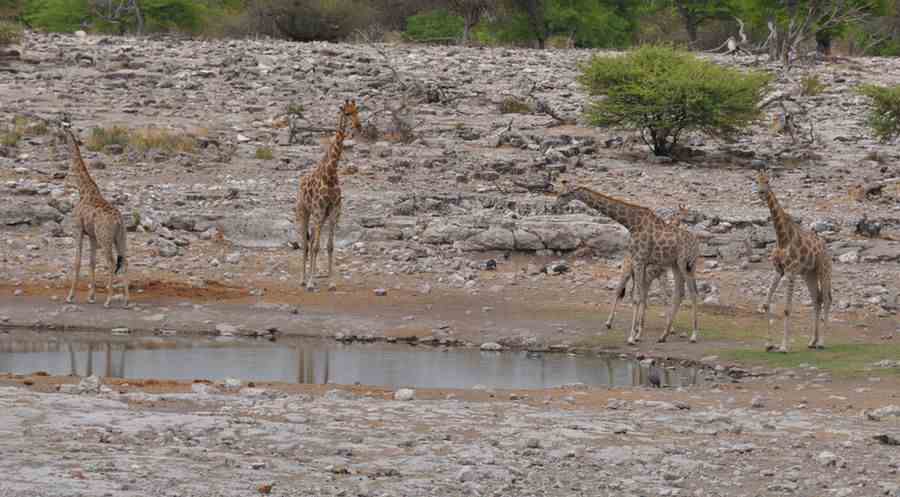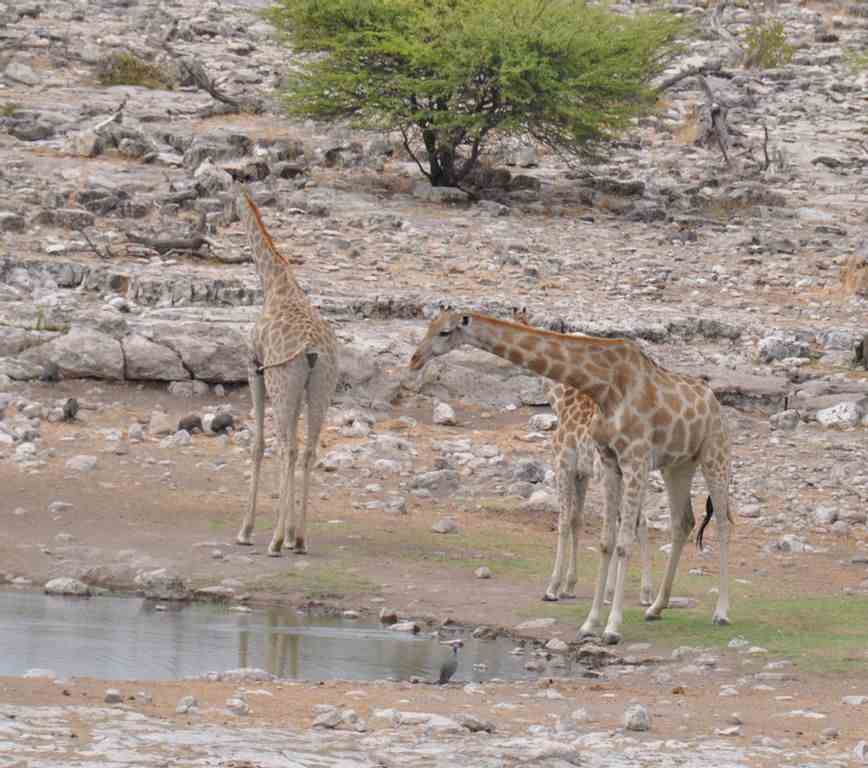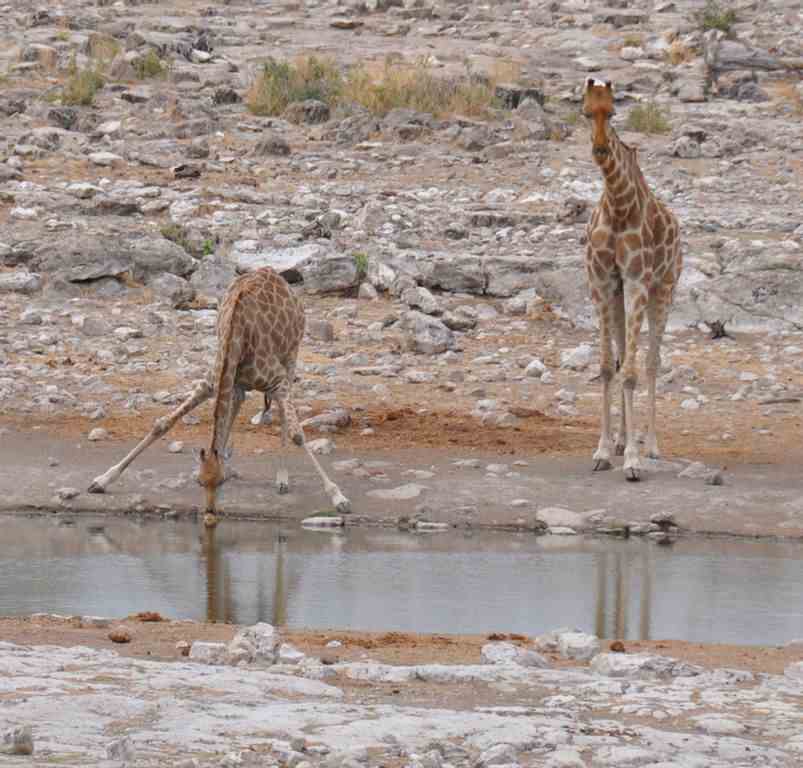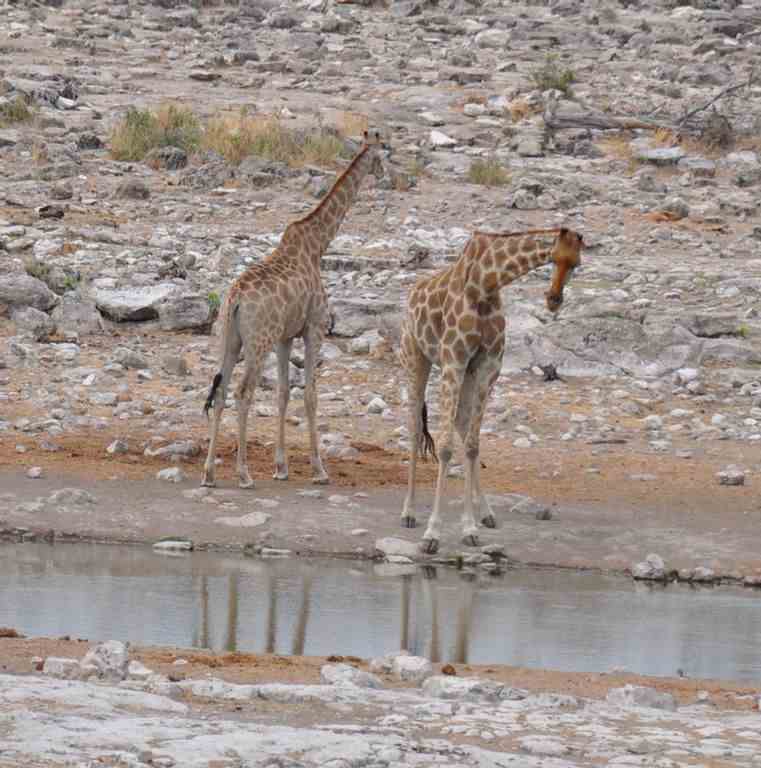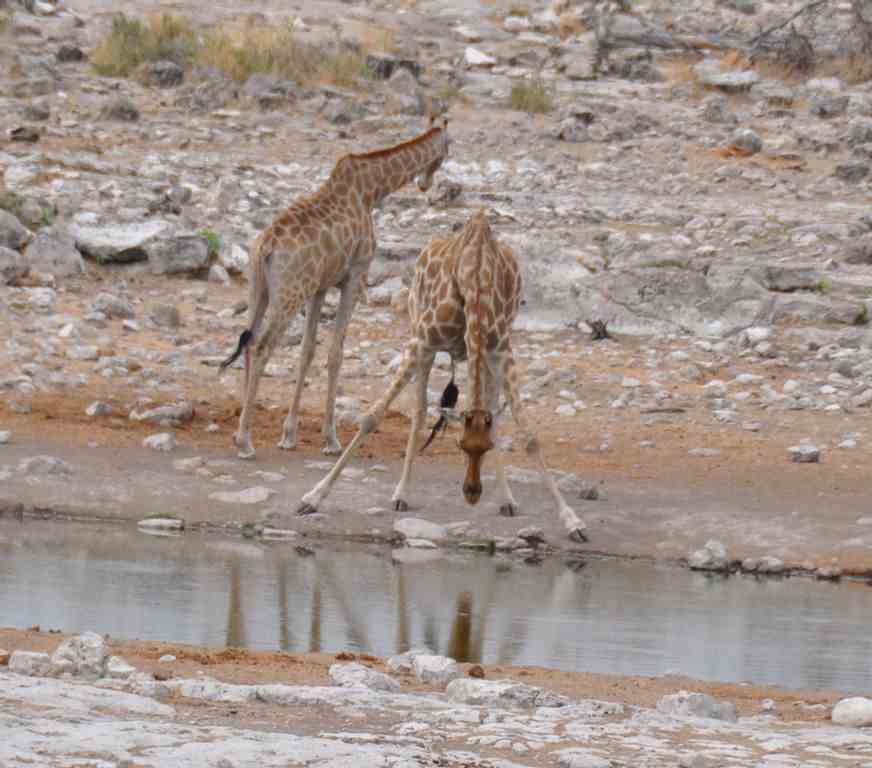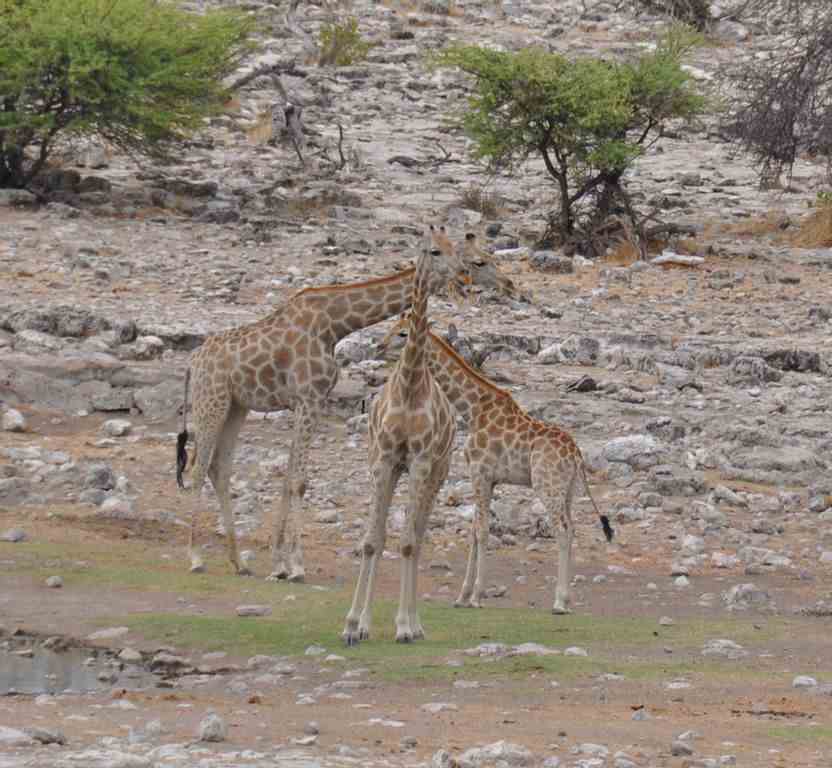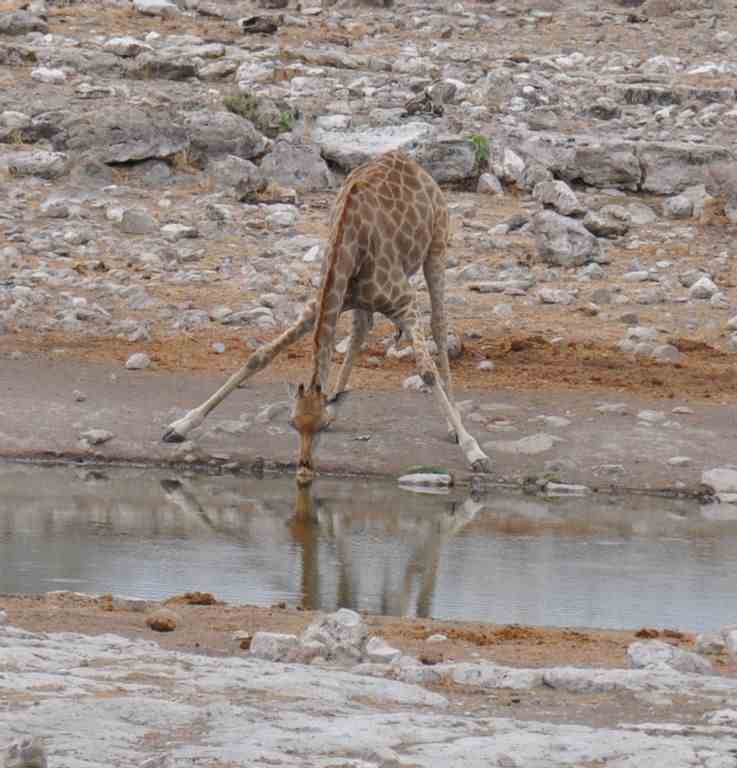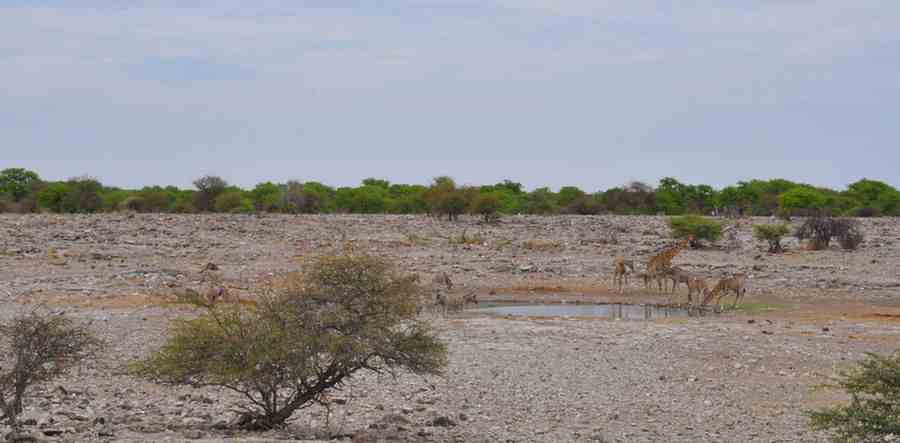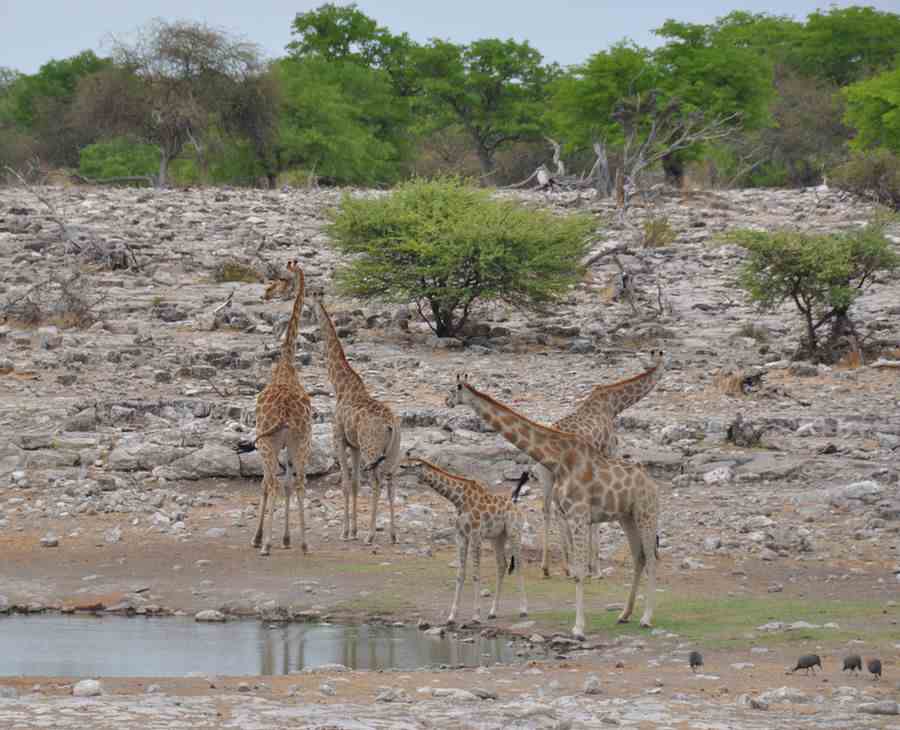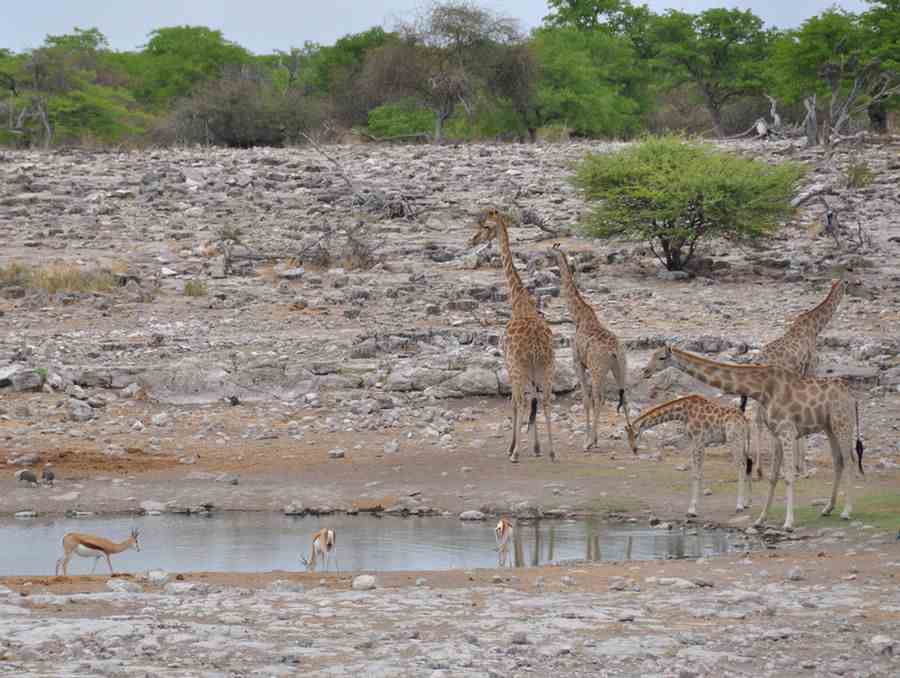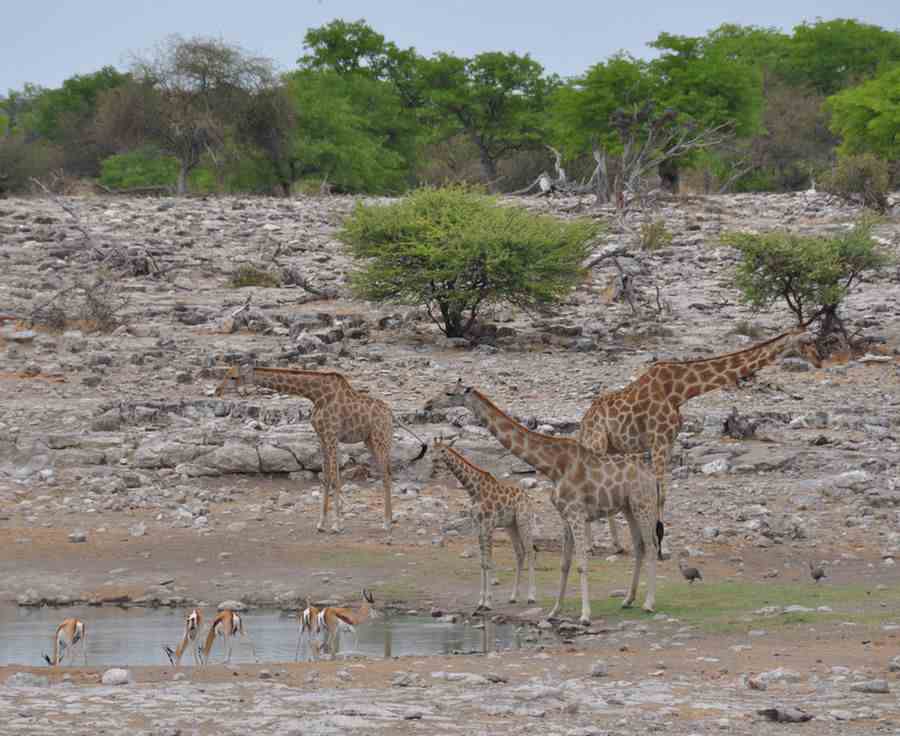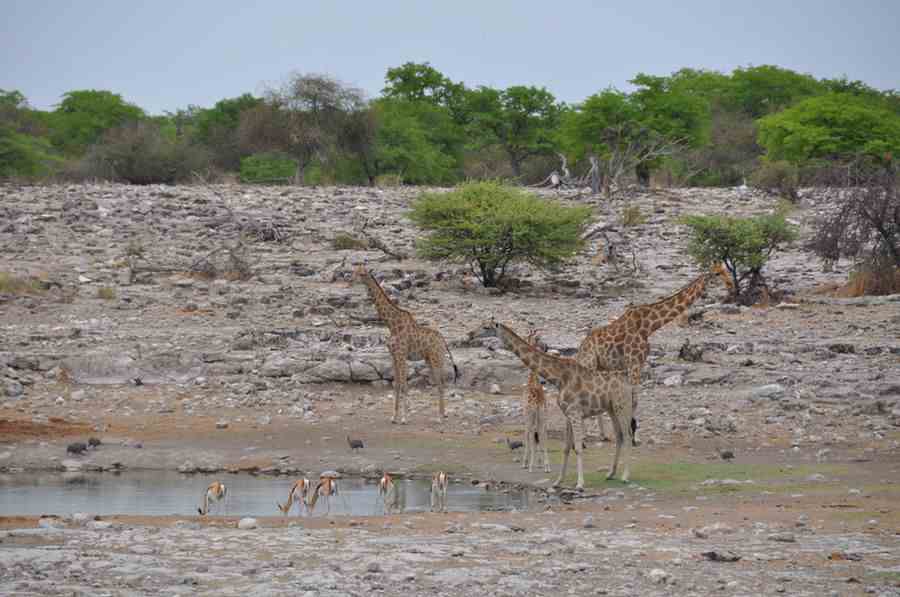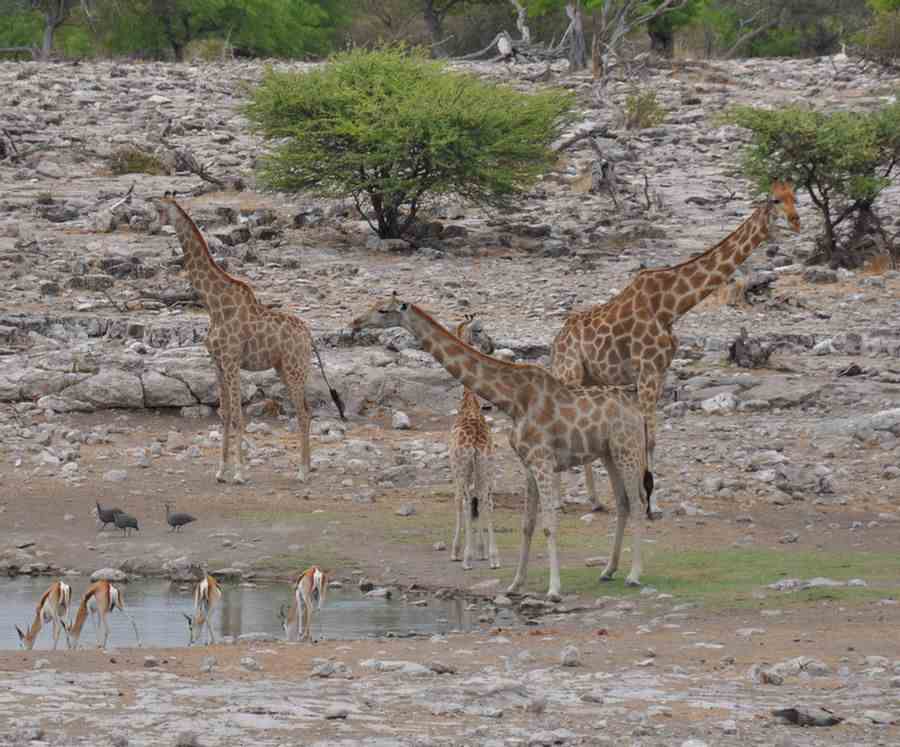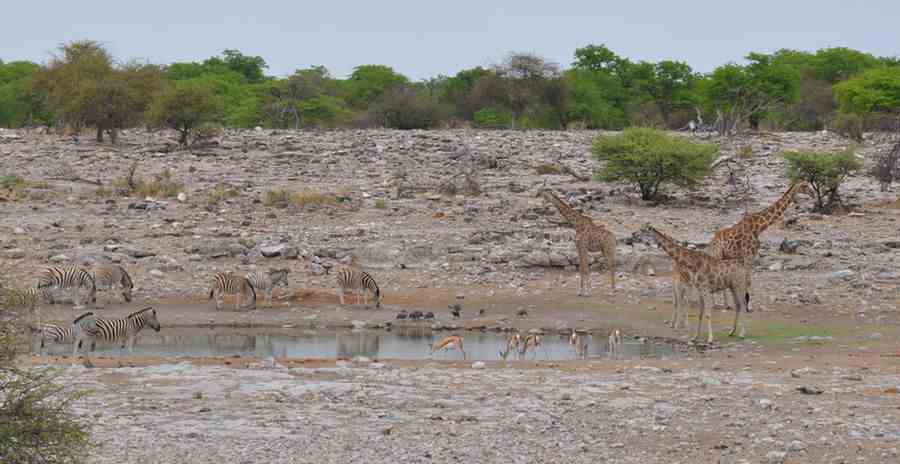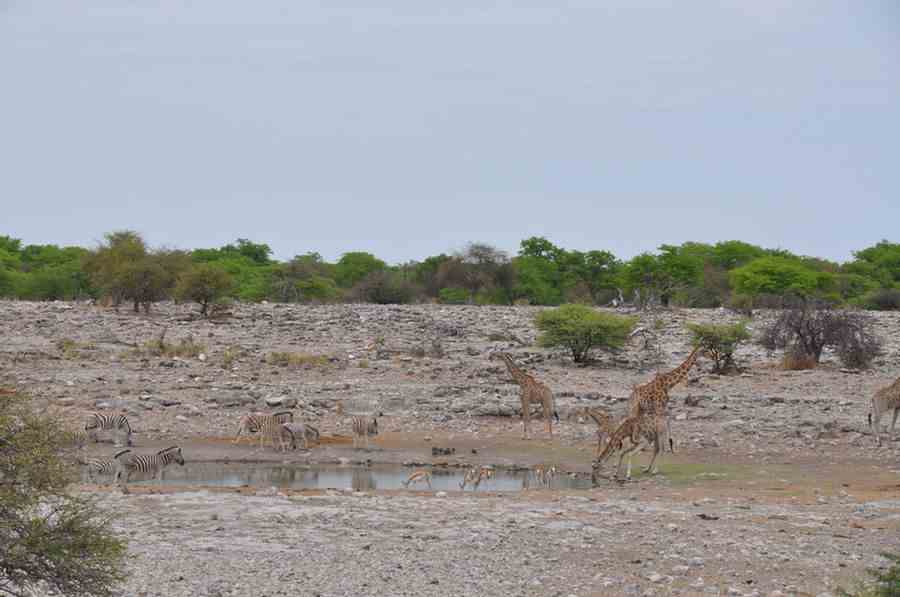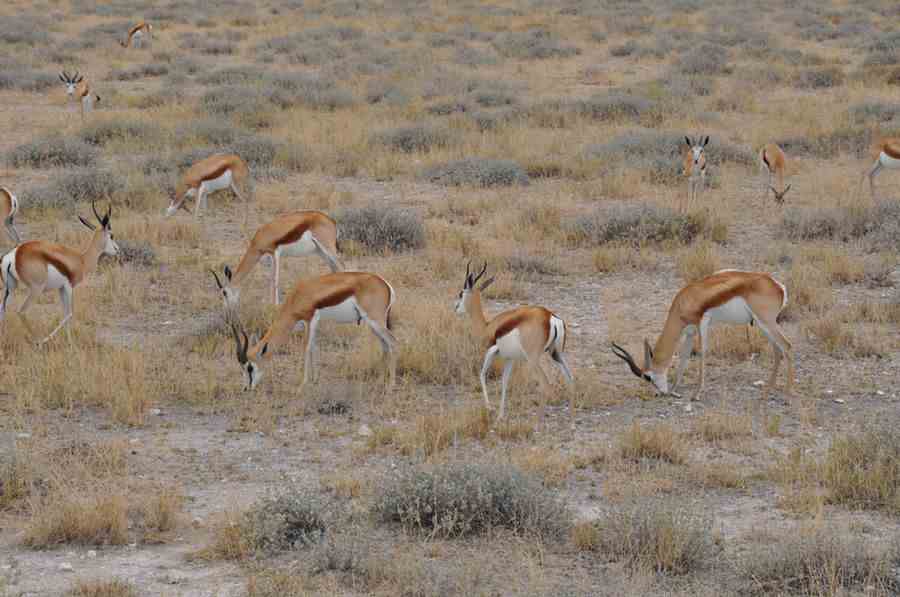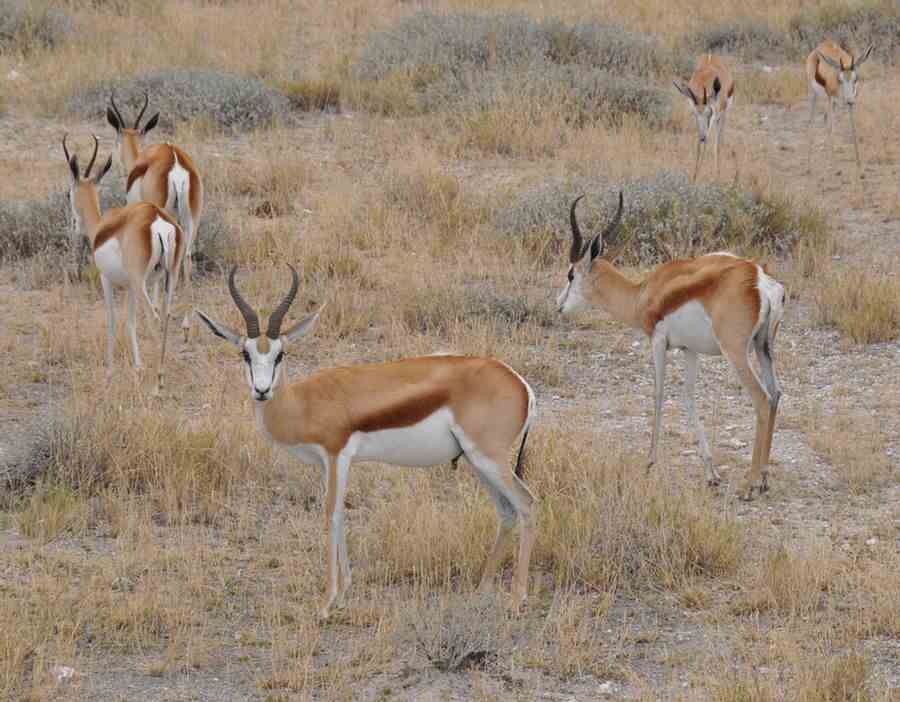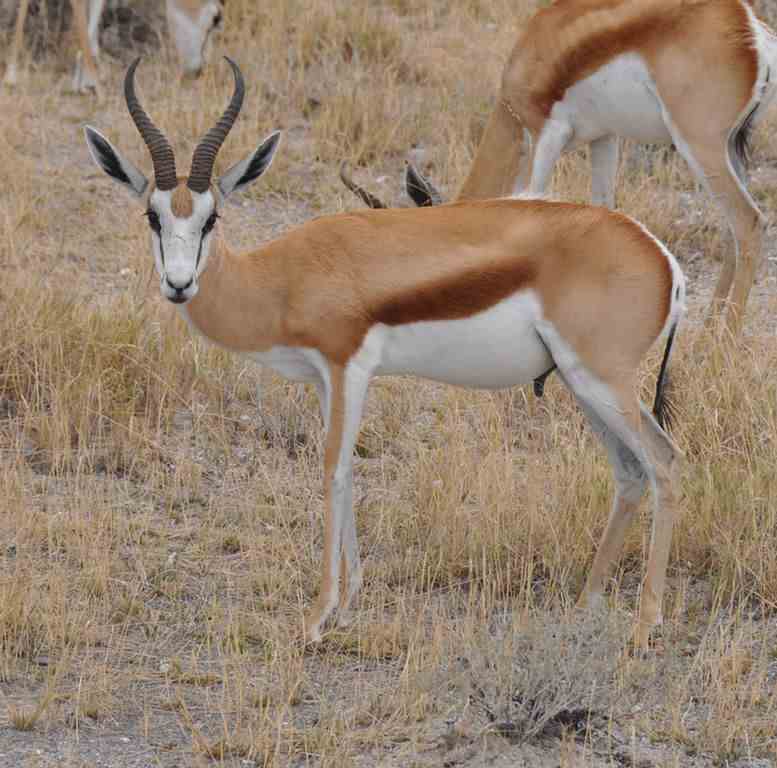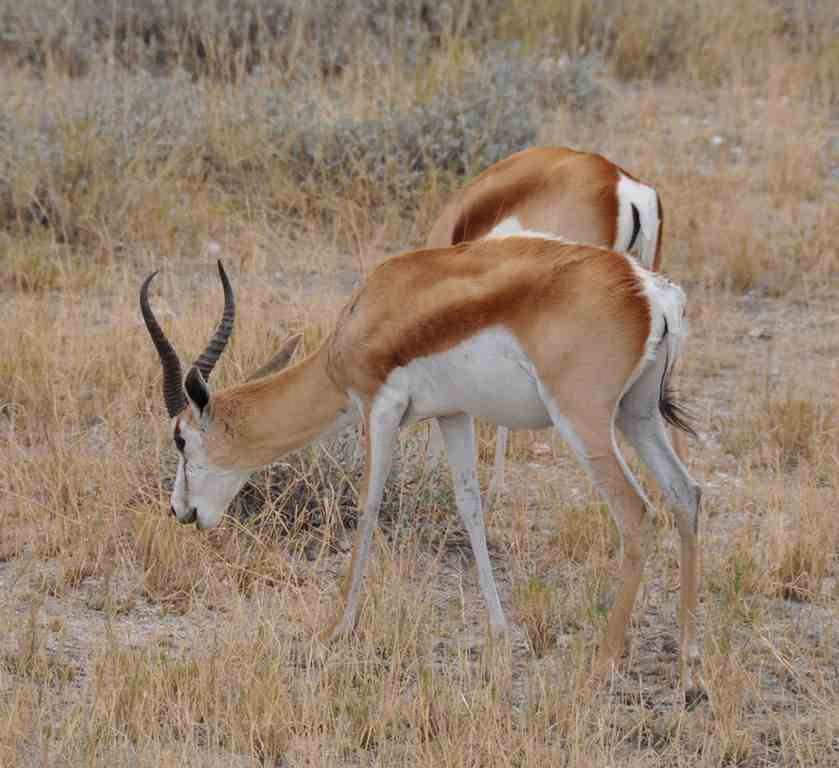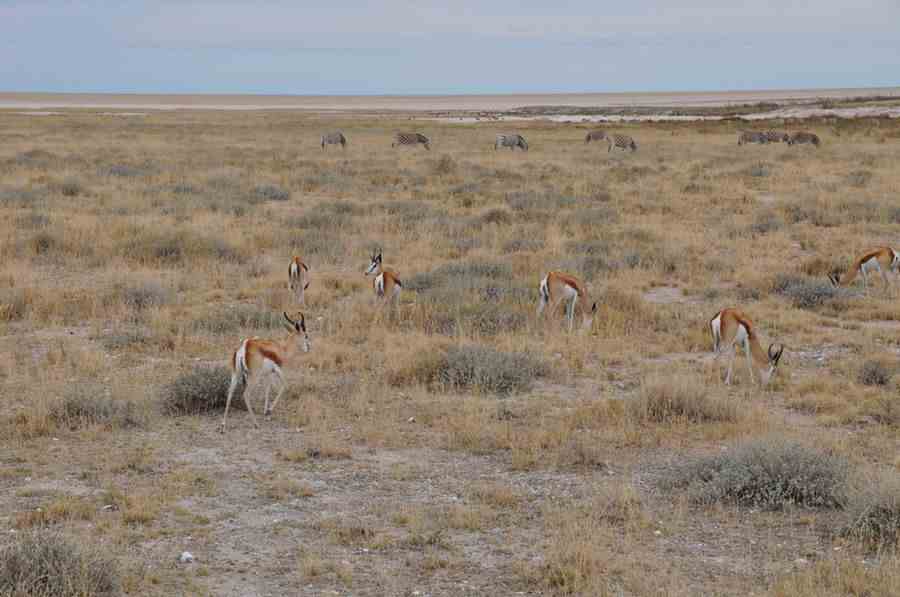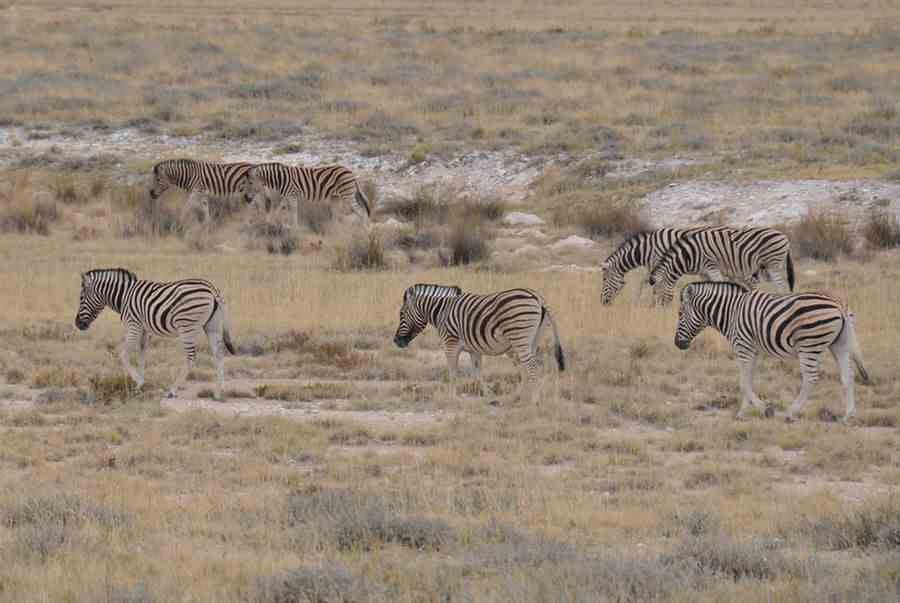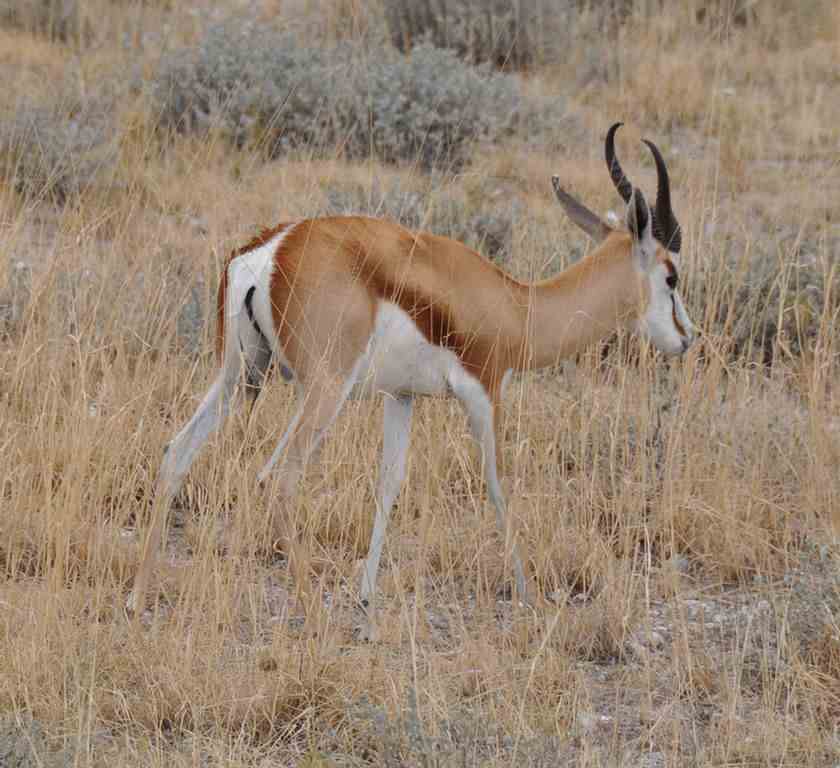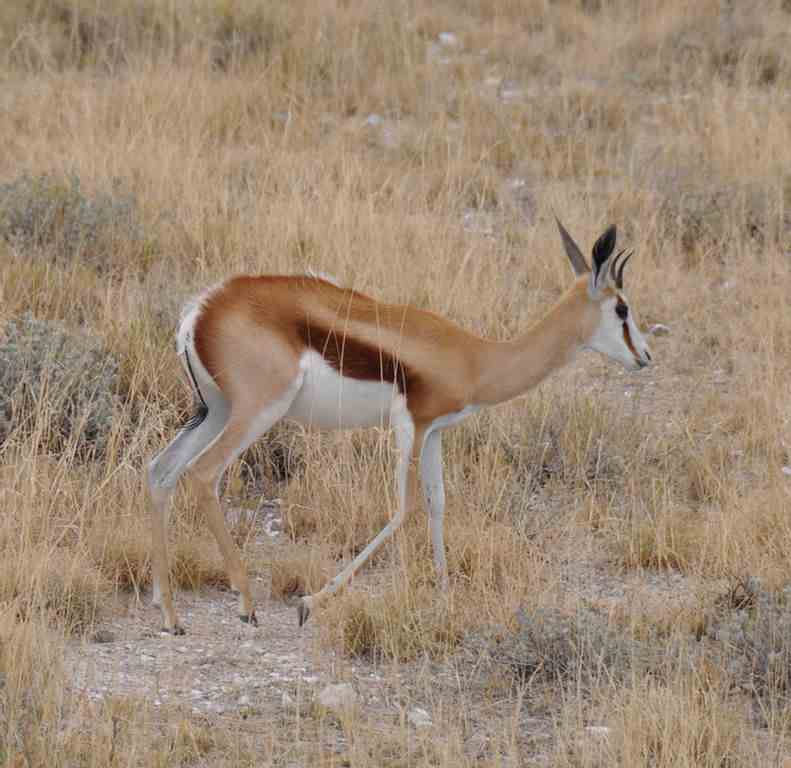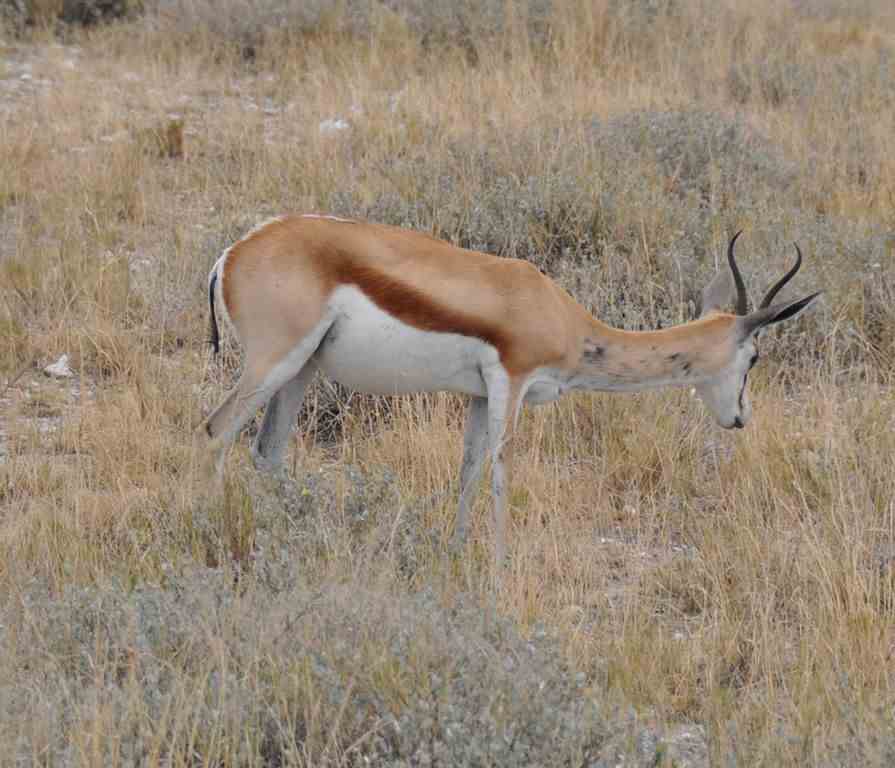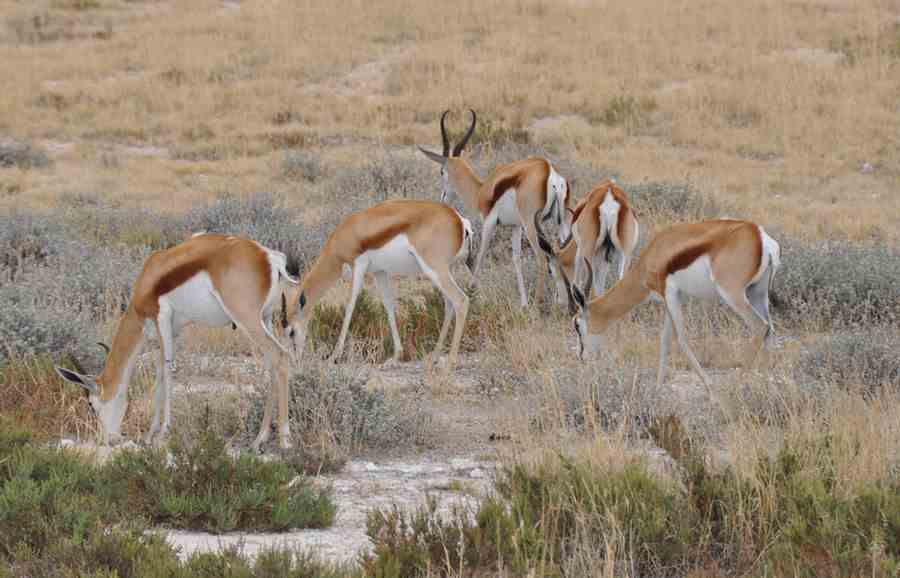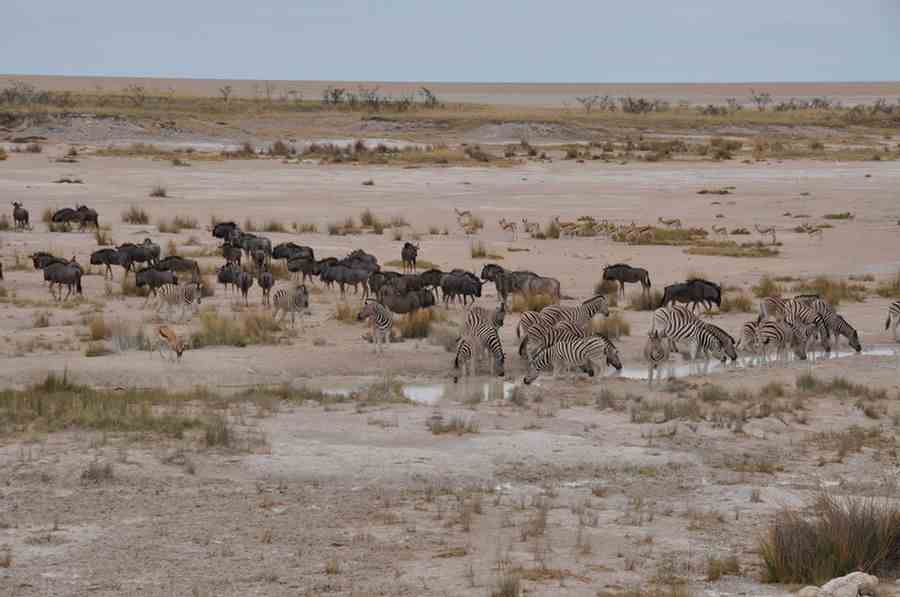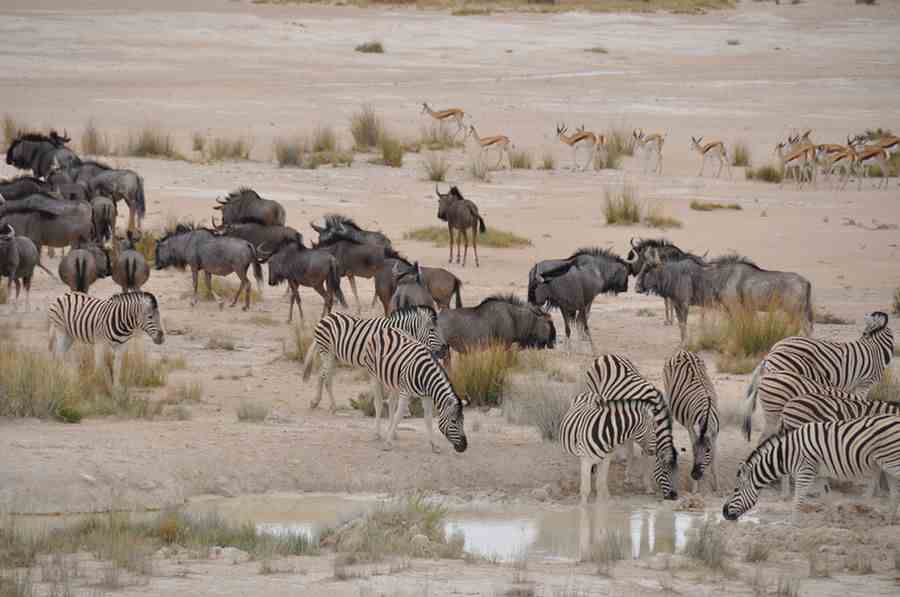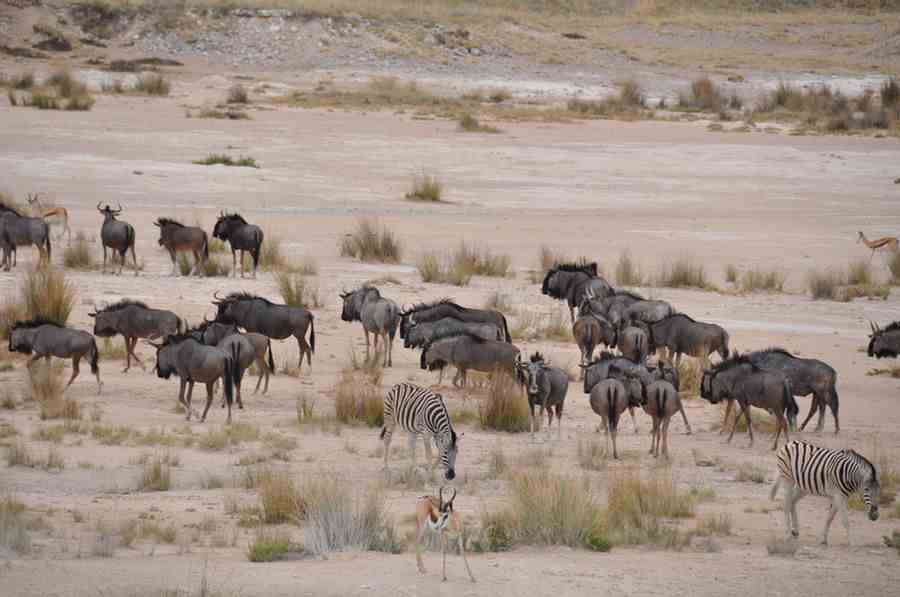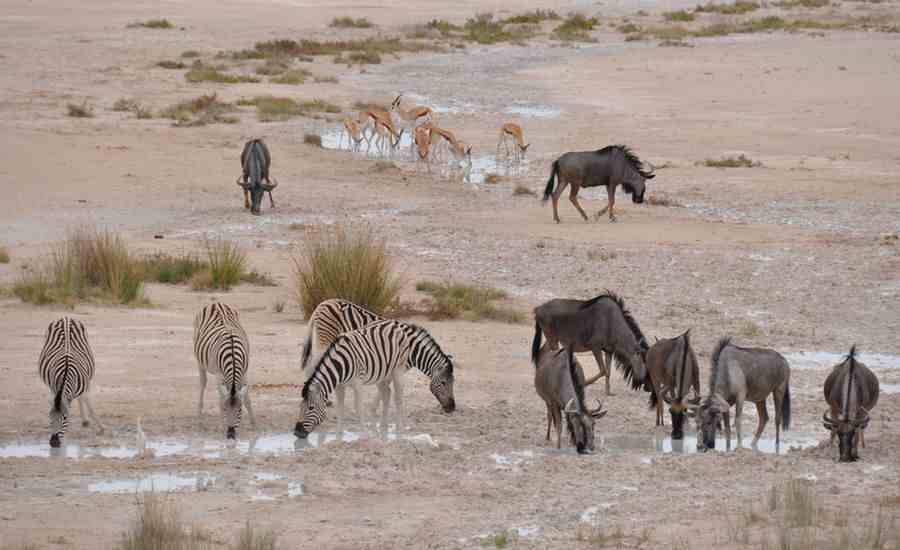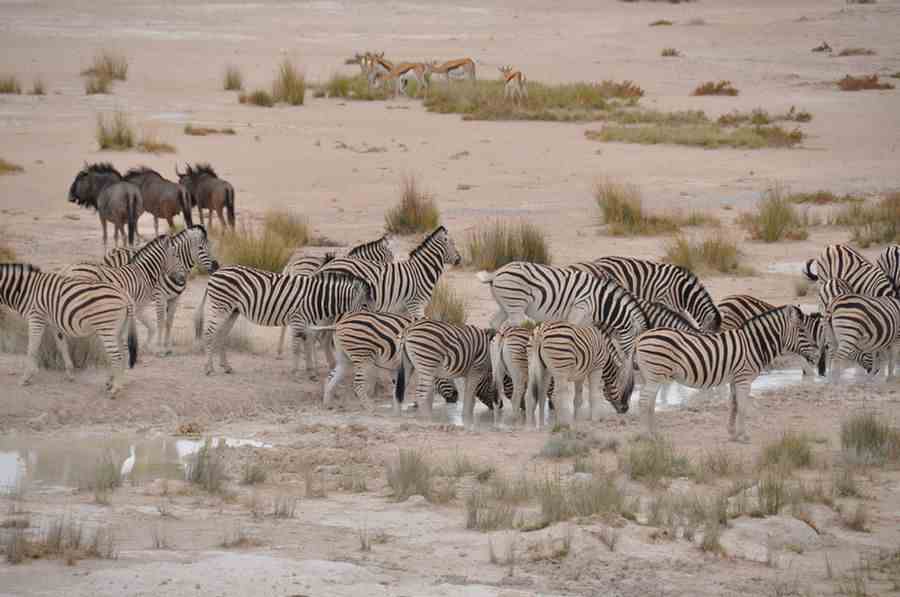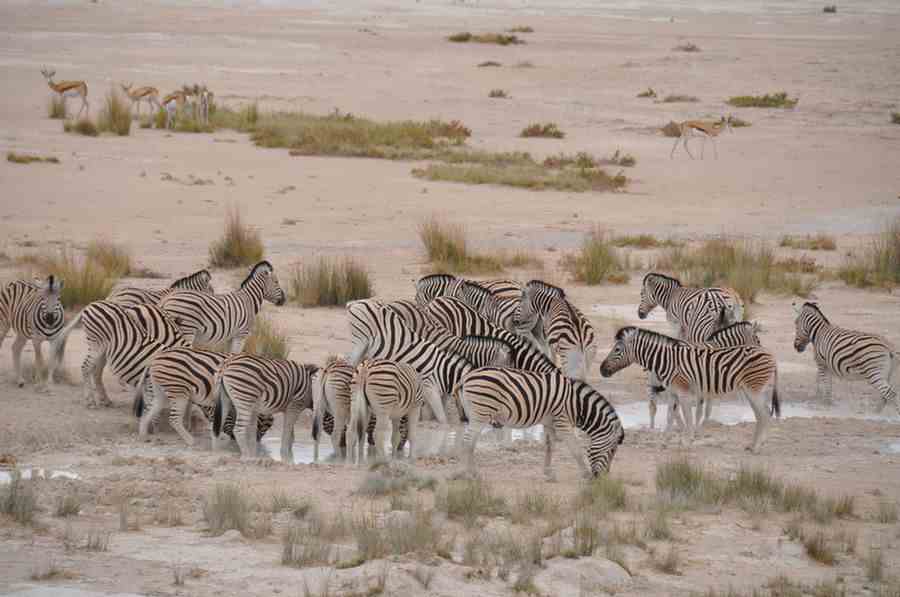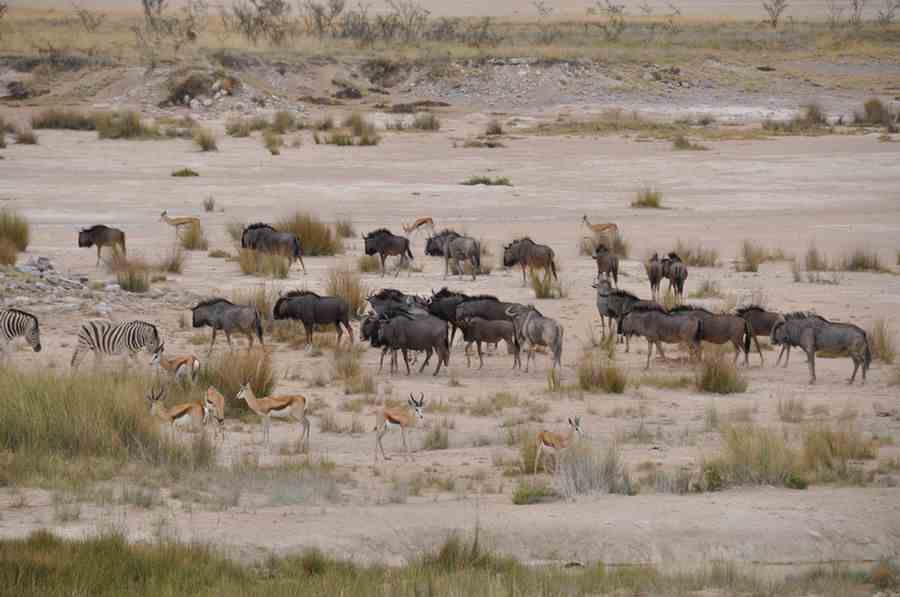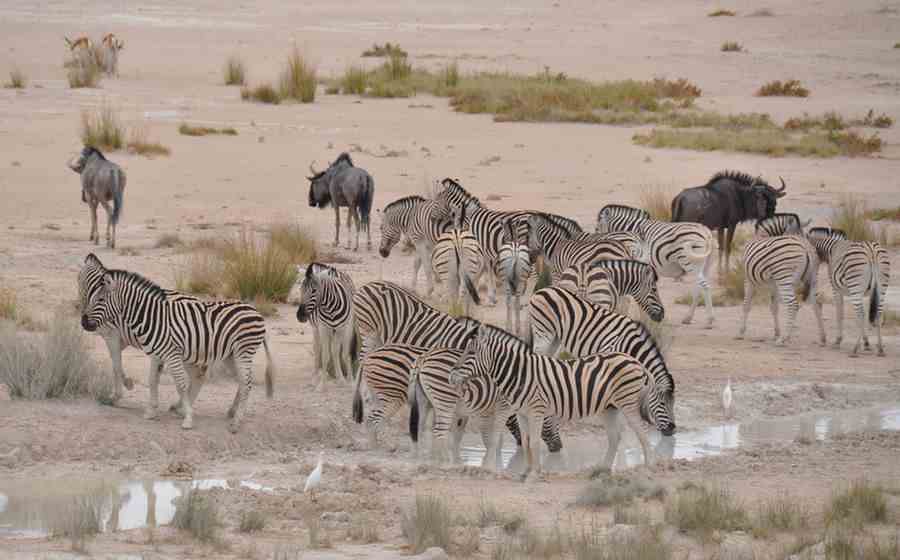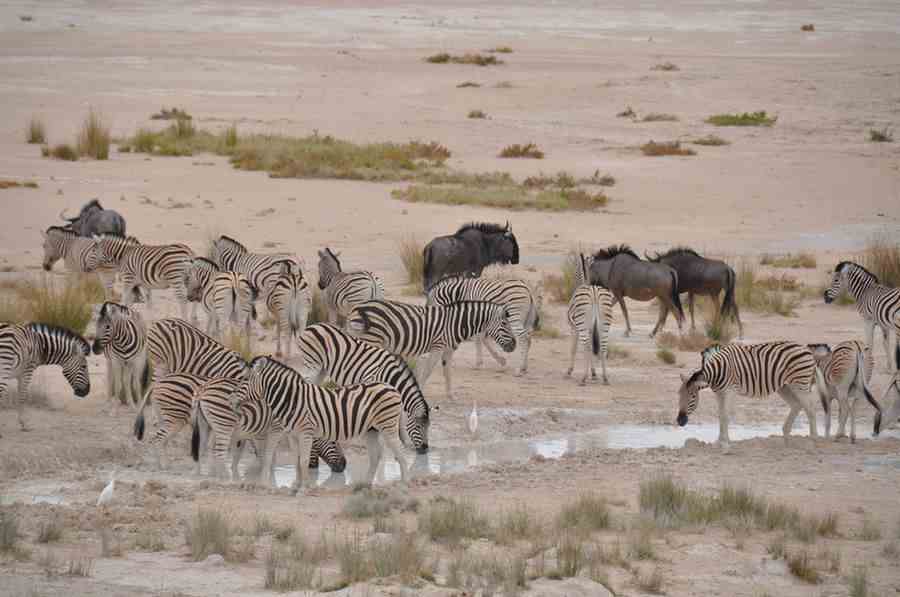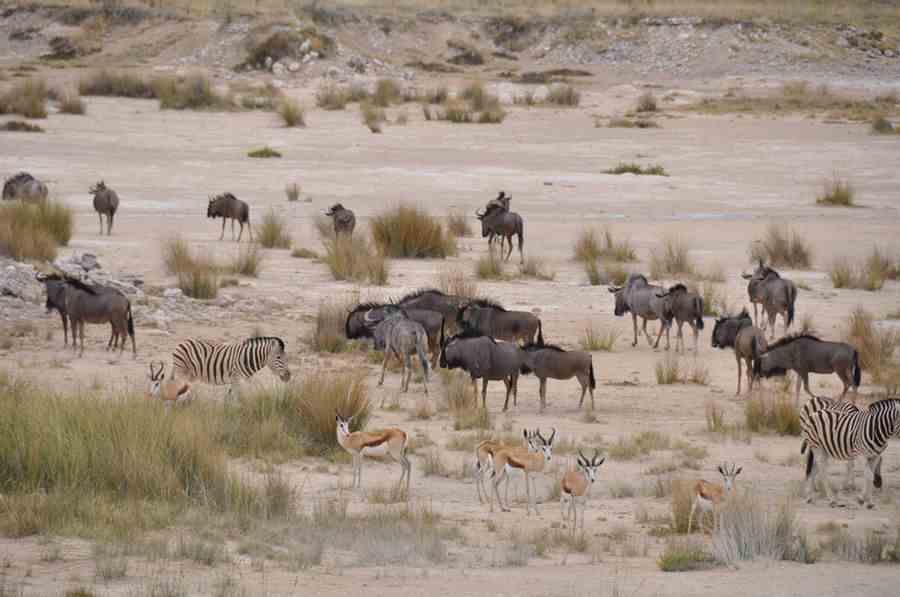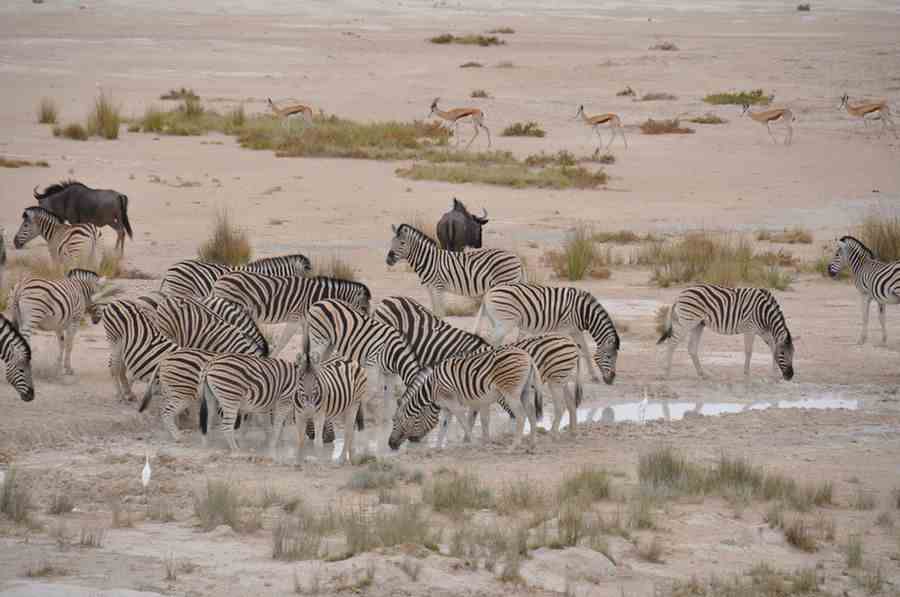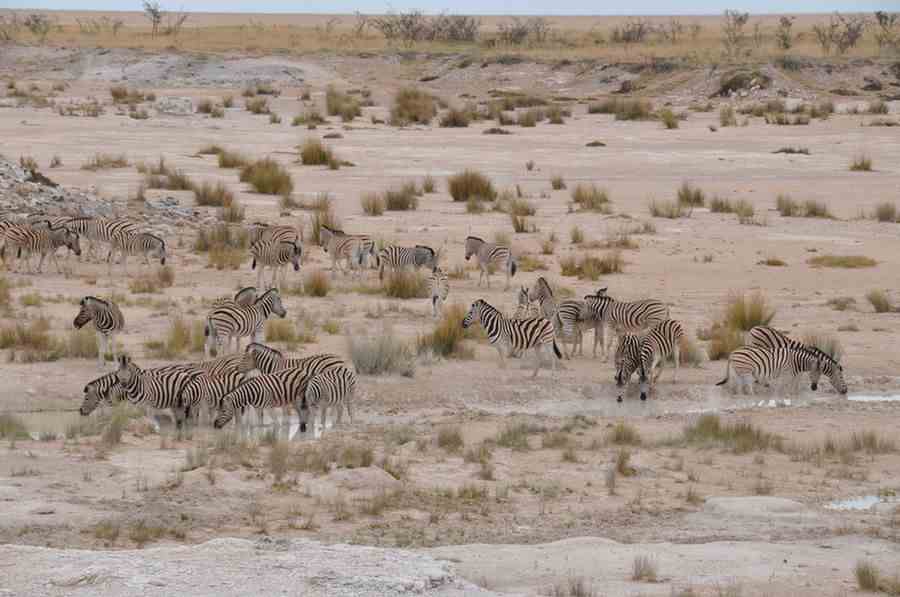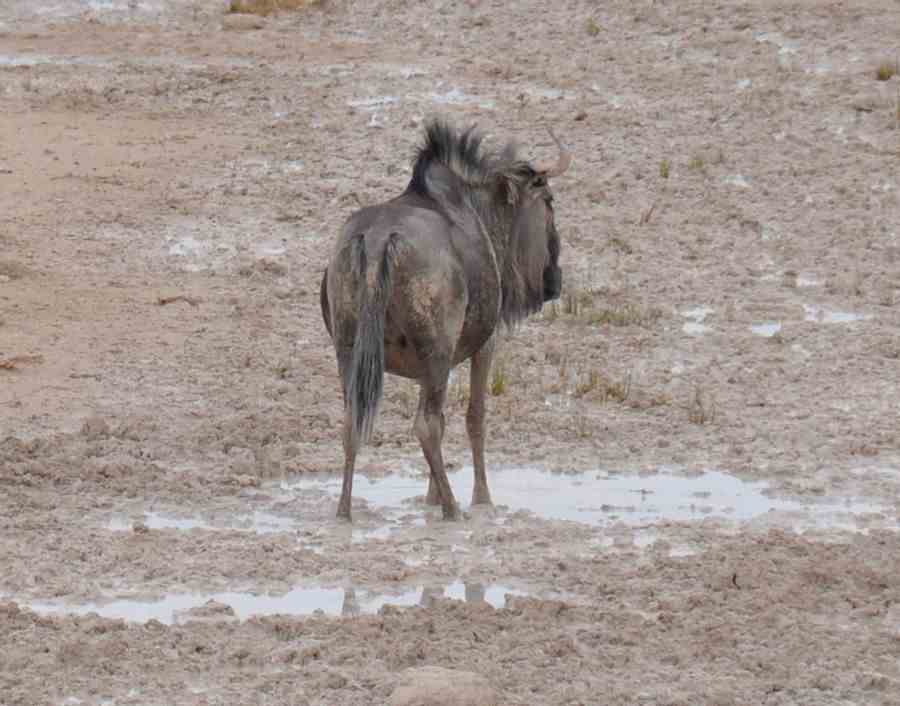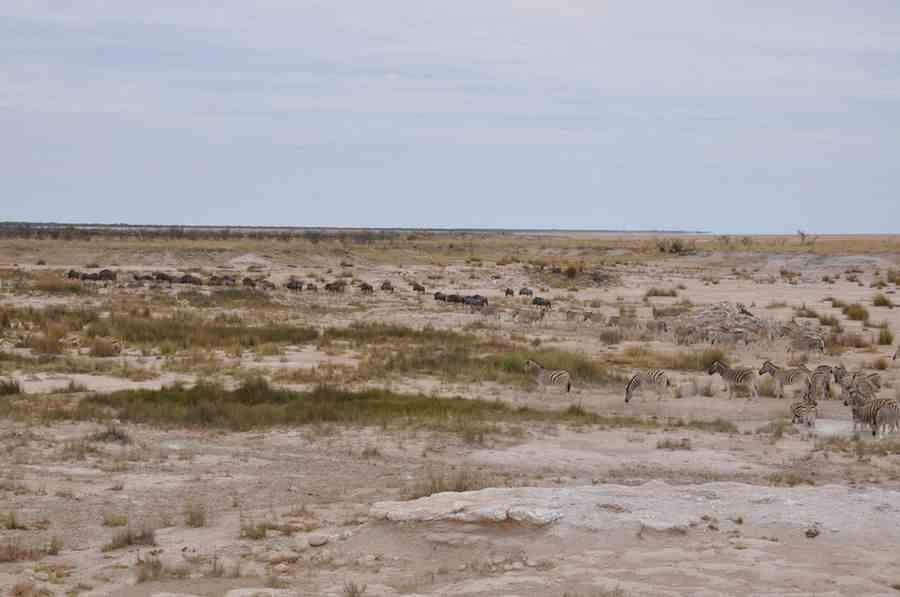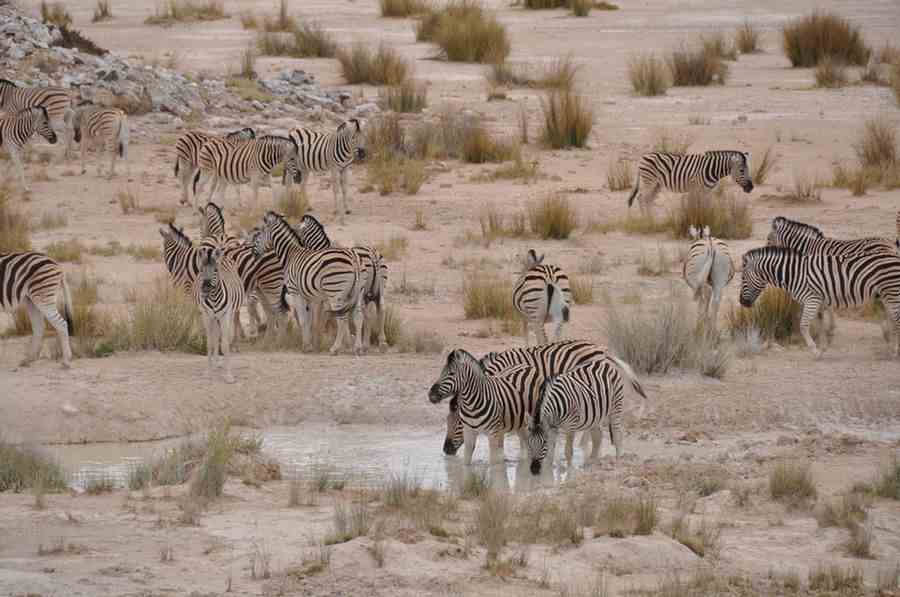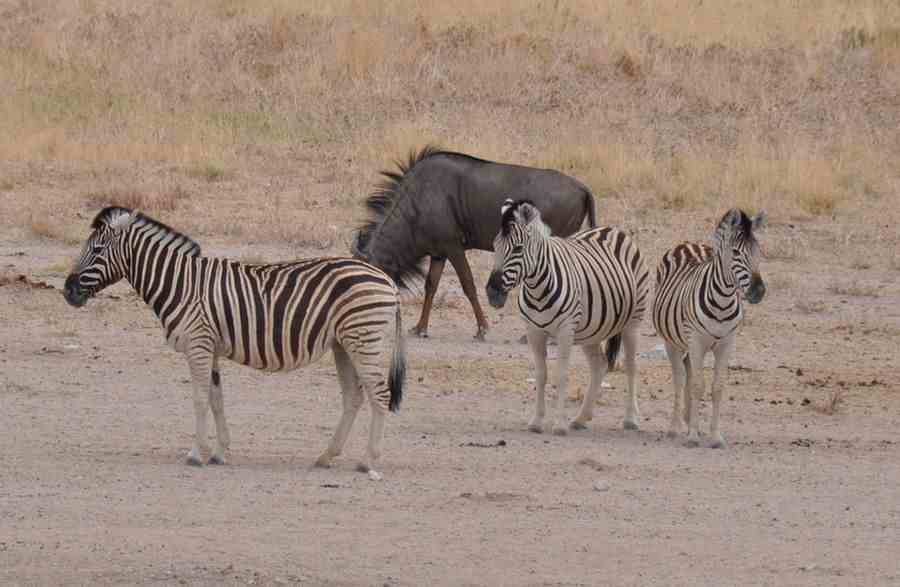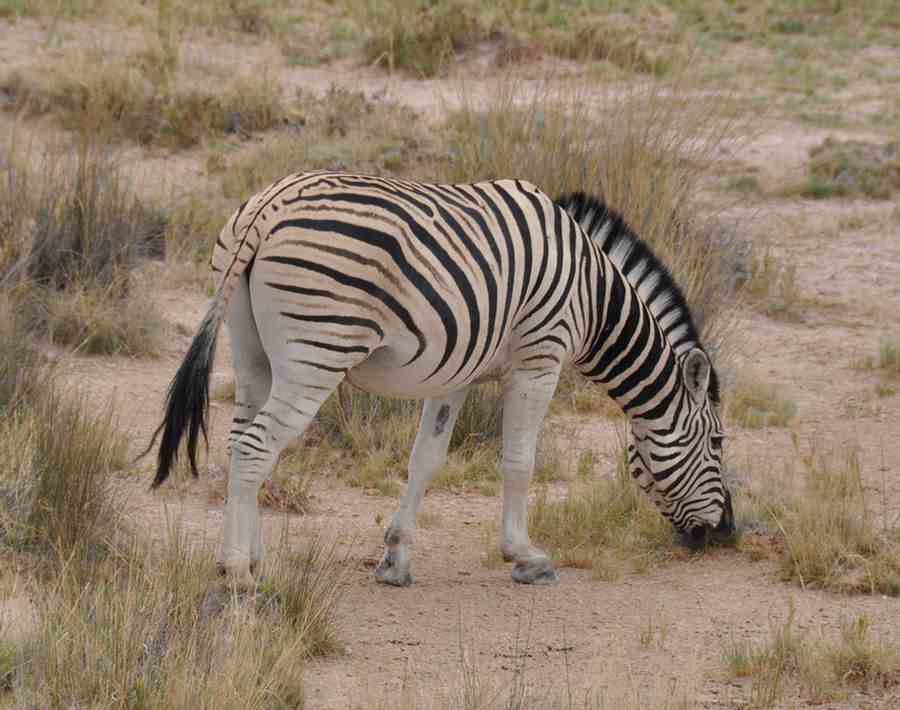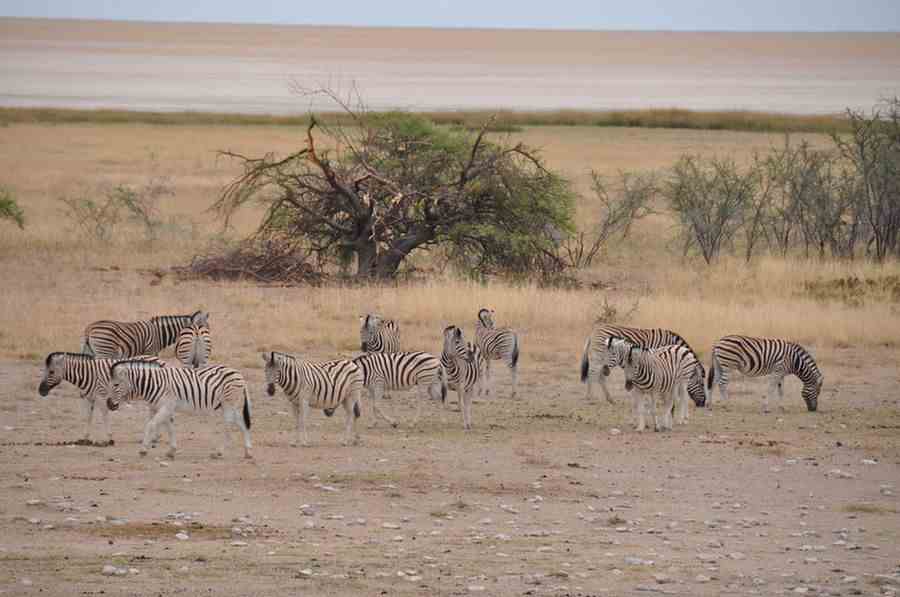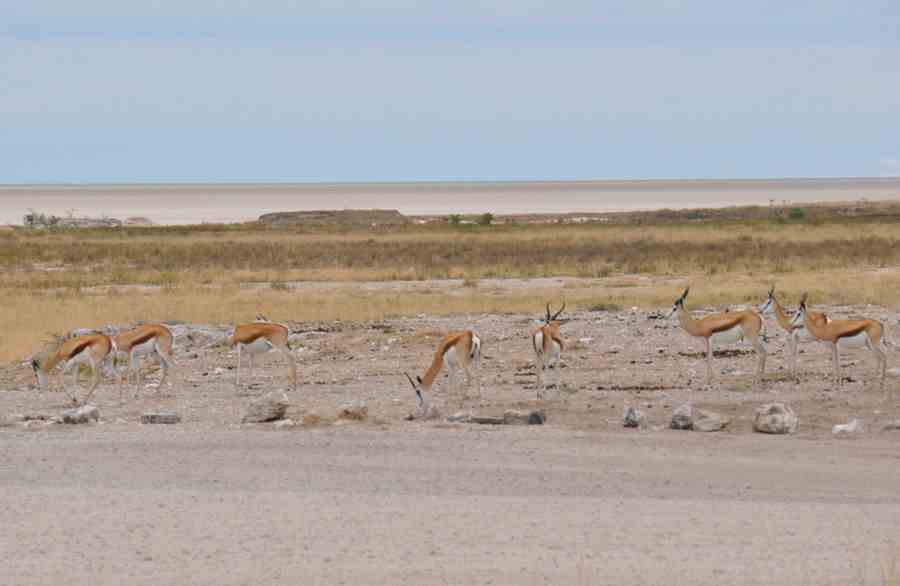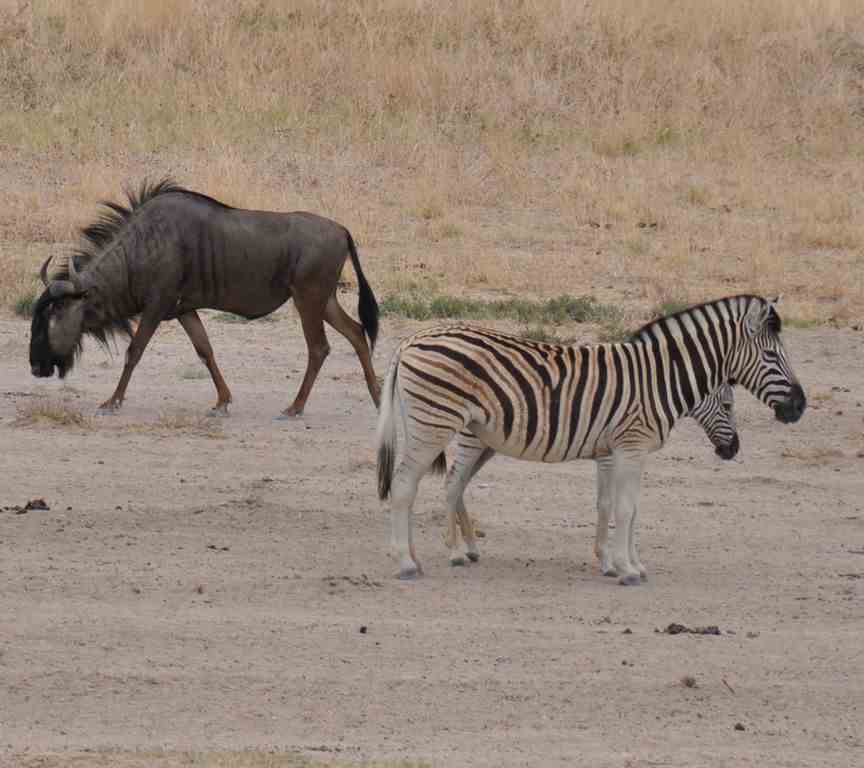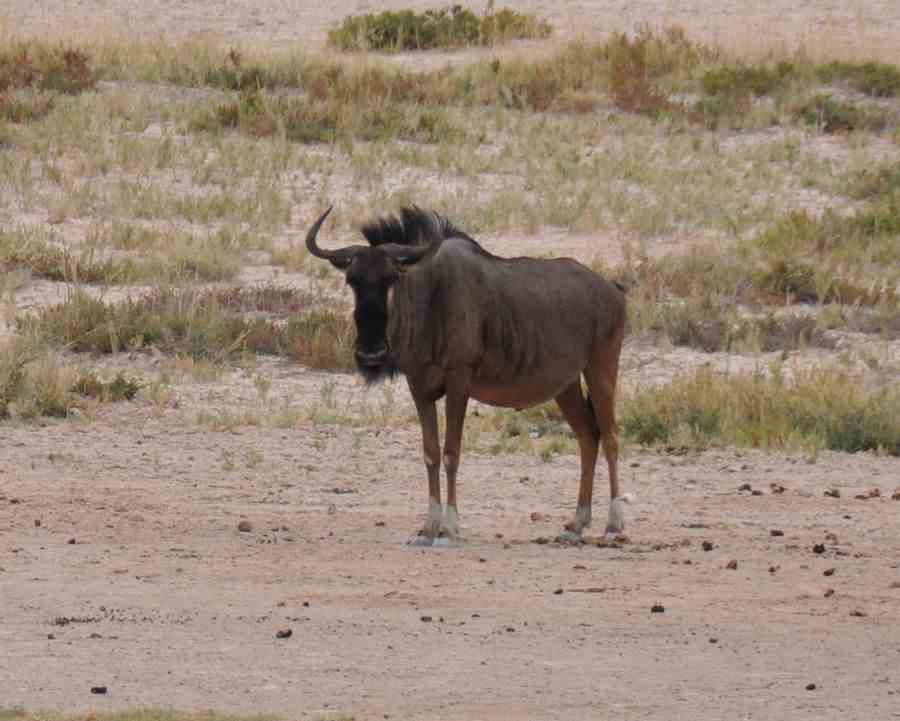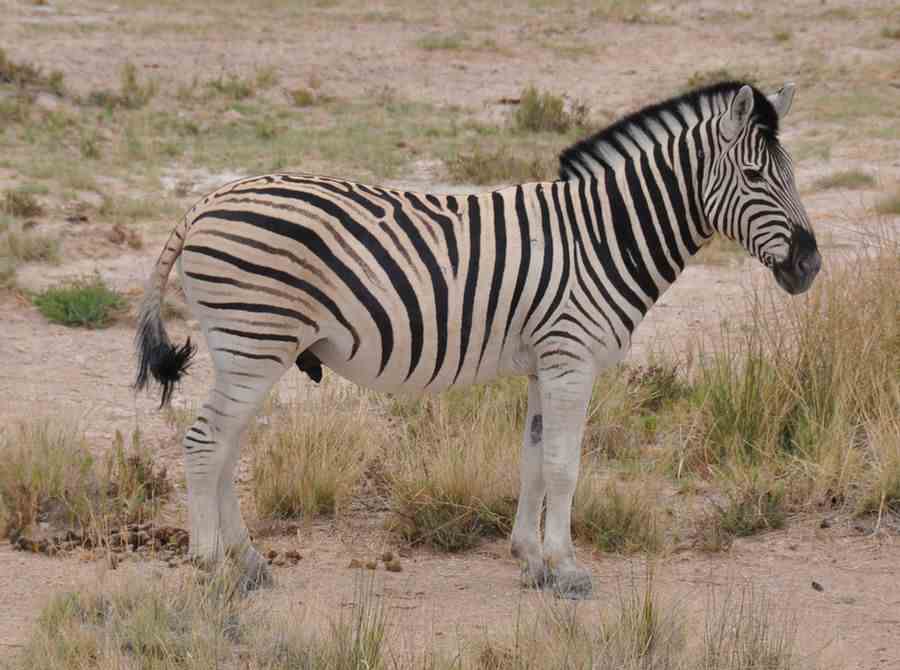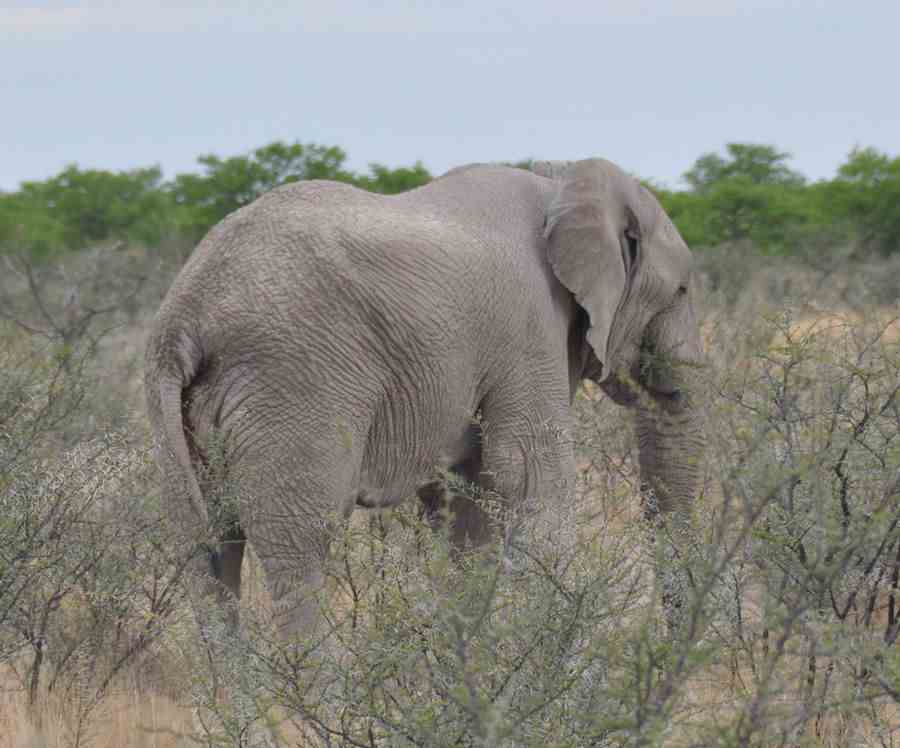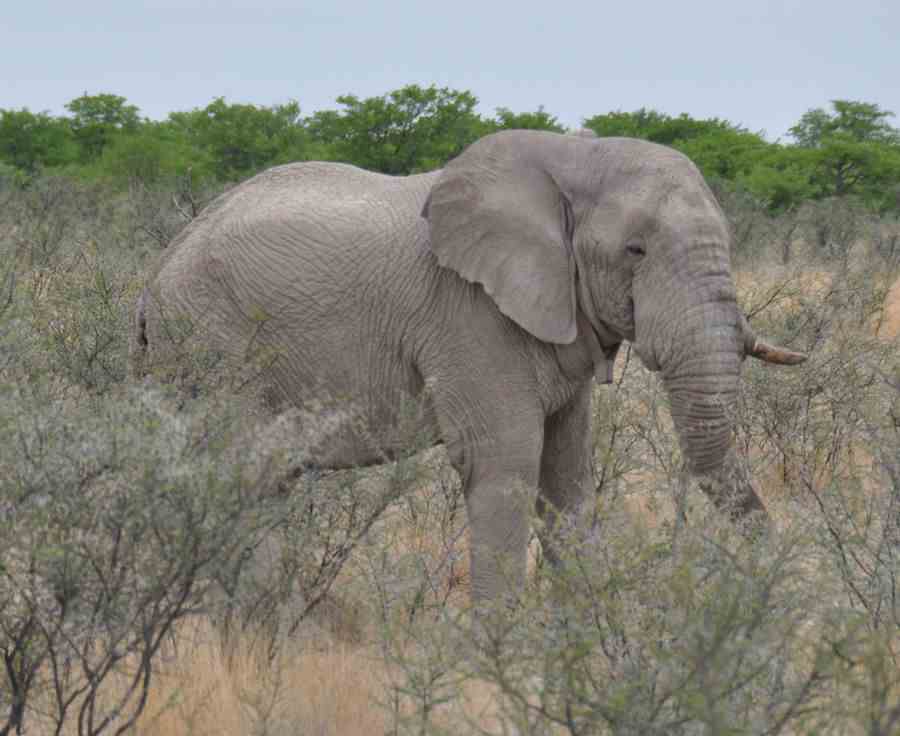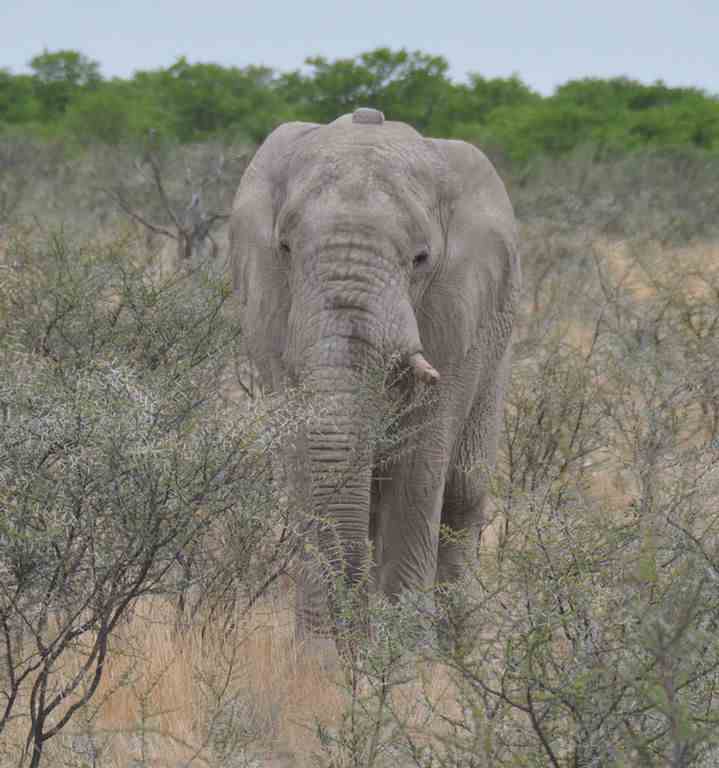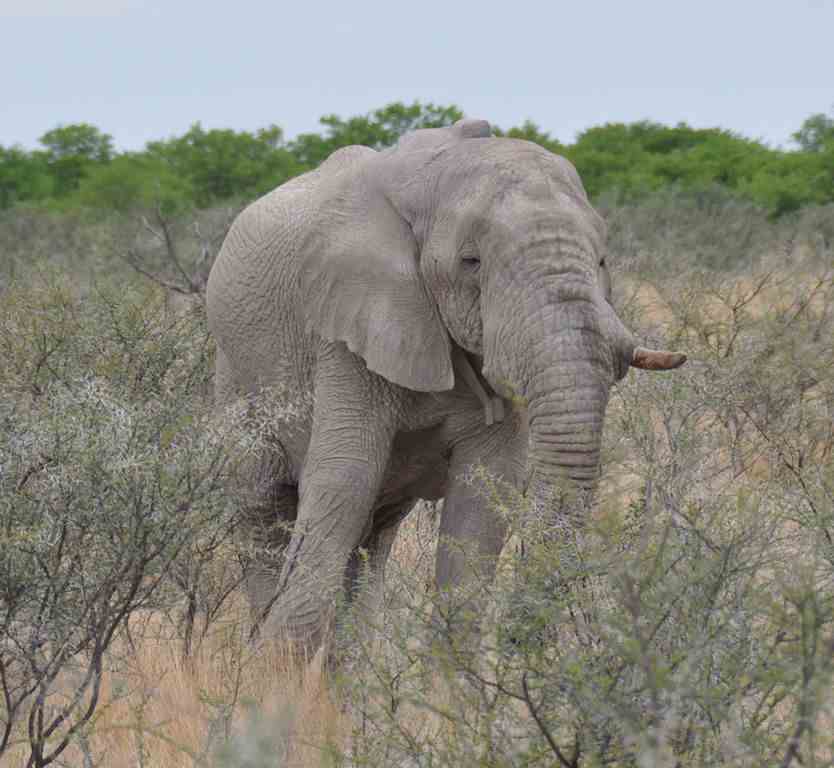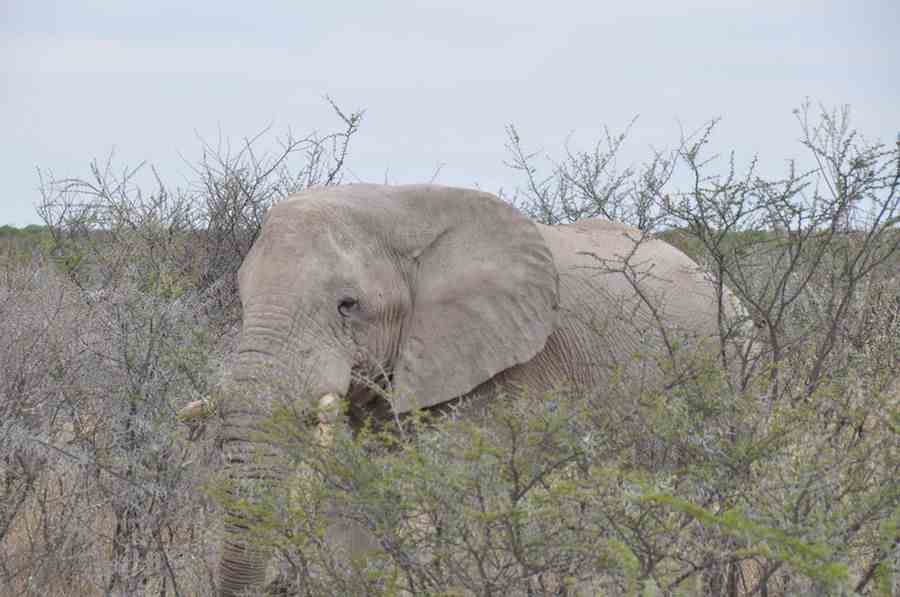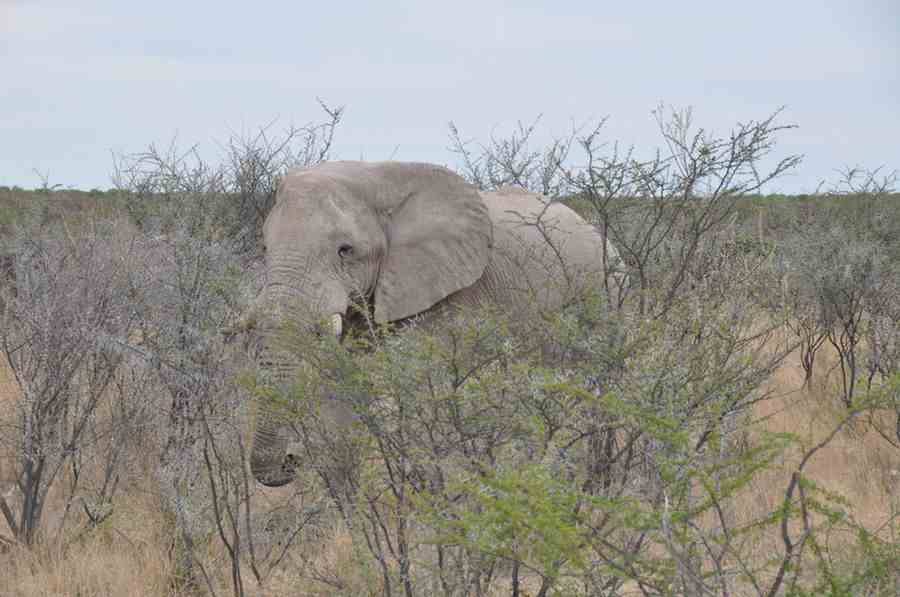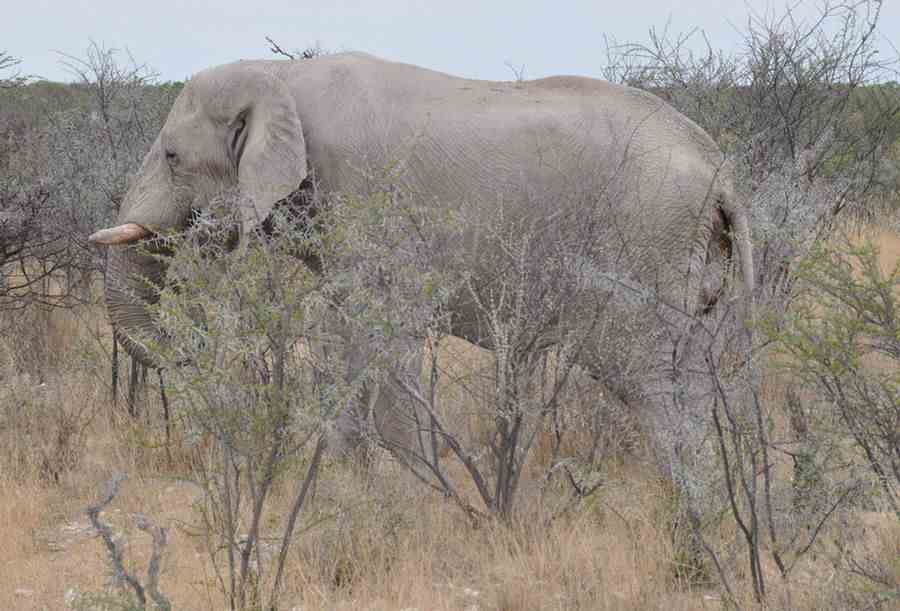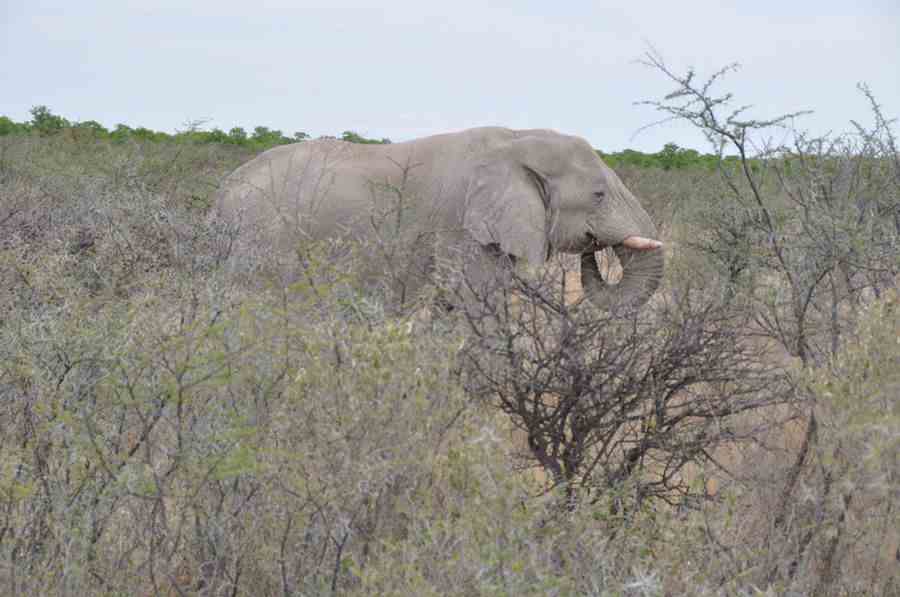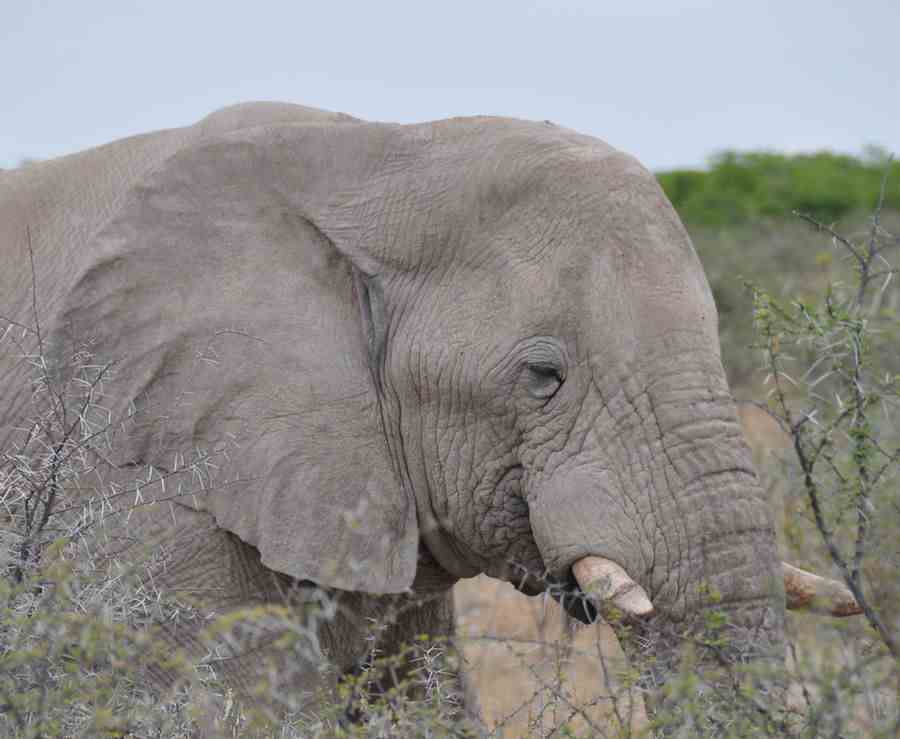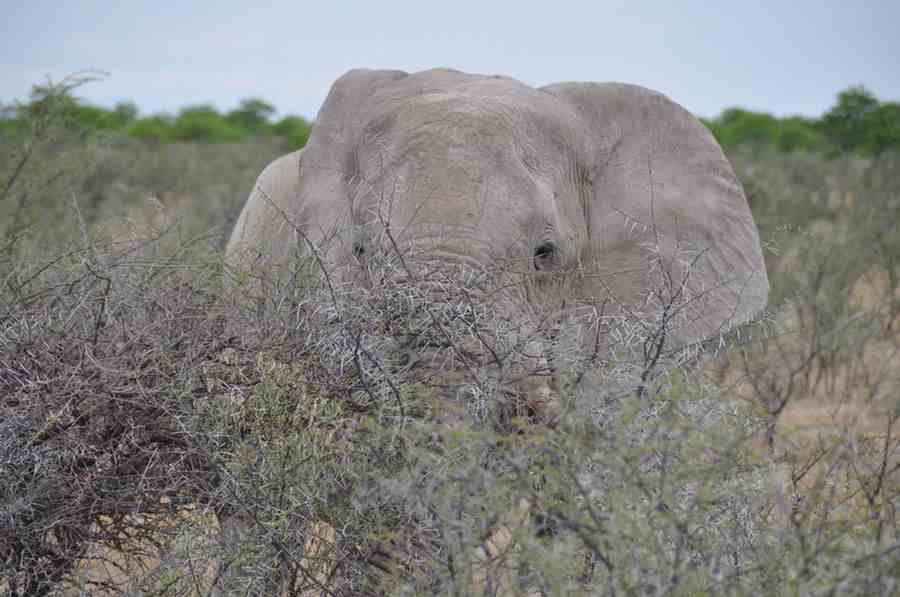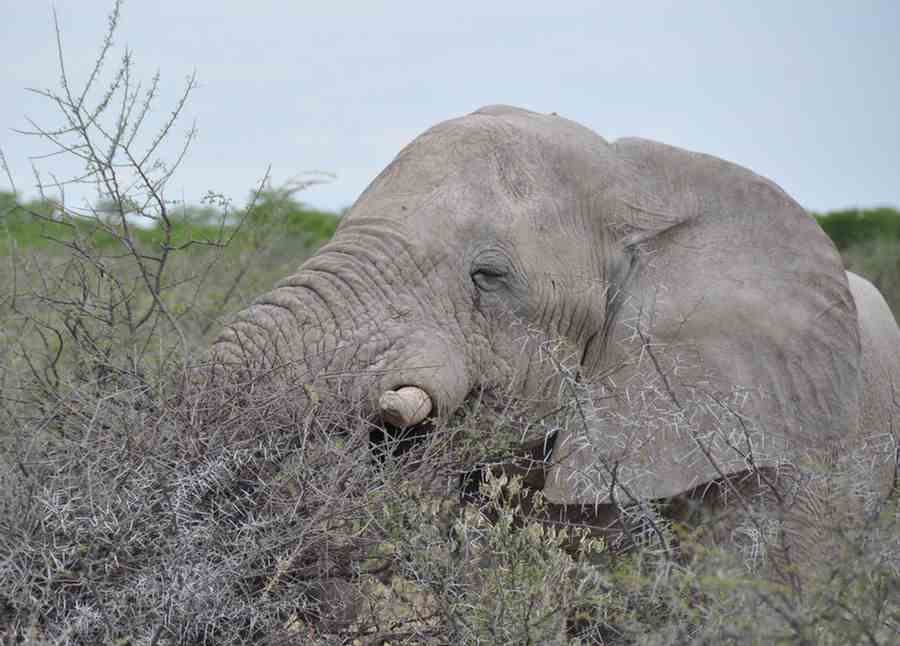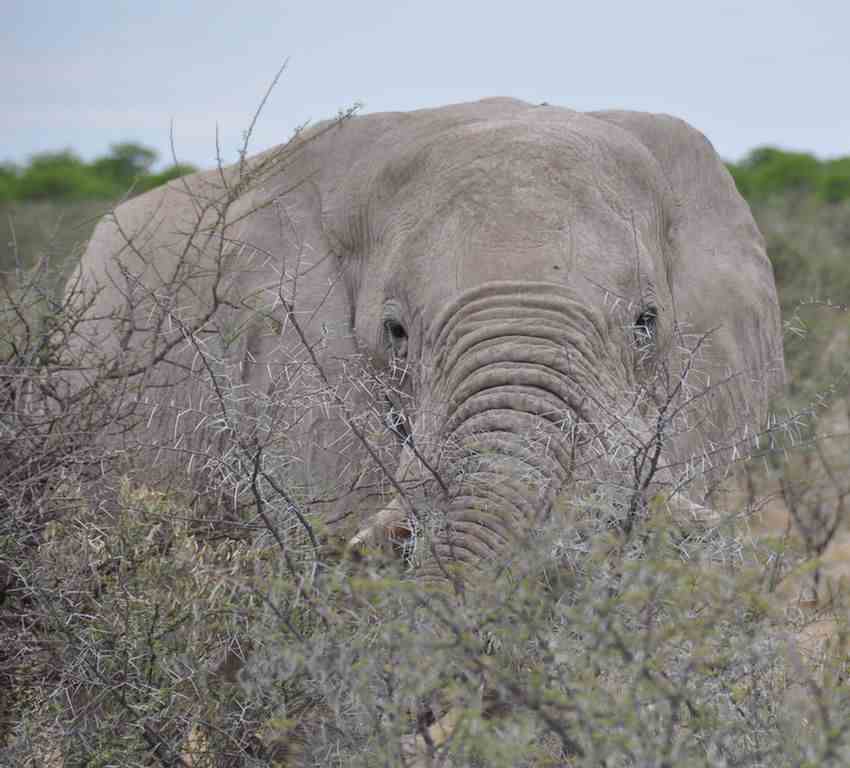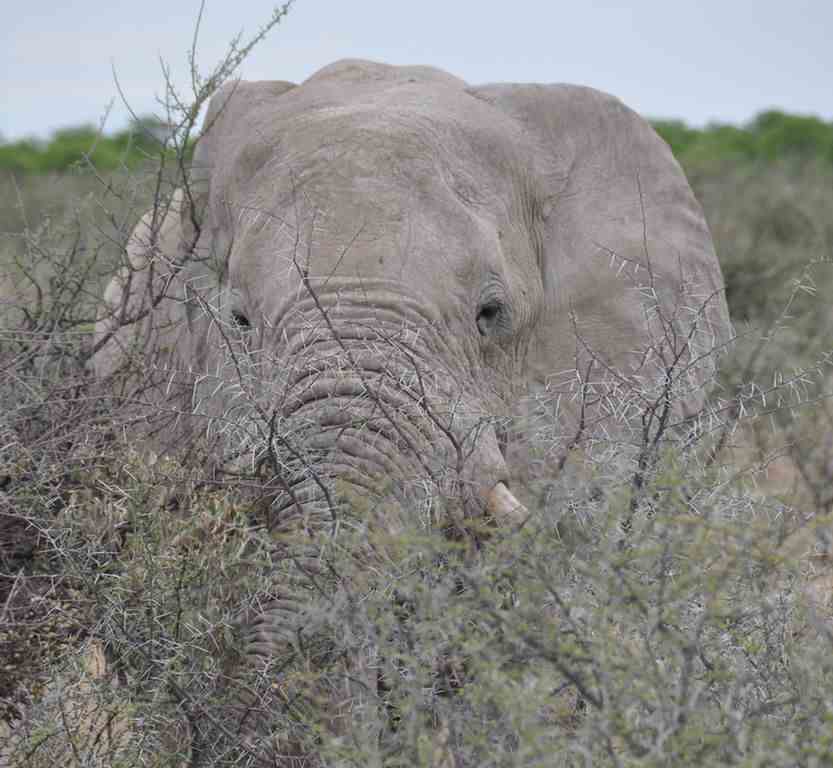 Named after a German hunting horn, Halali campsite is 70 km from Okaukuejo, about half way to Namutoni,
our campsite that night. We had lunch here.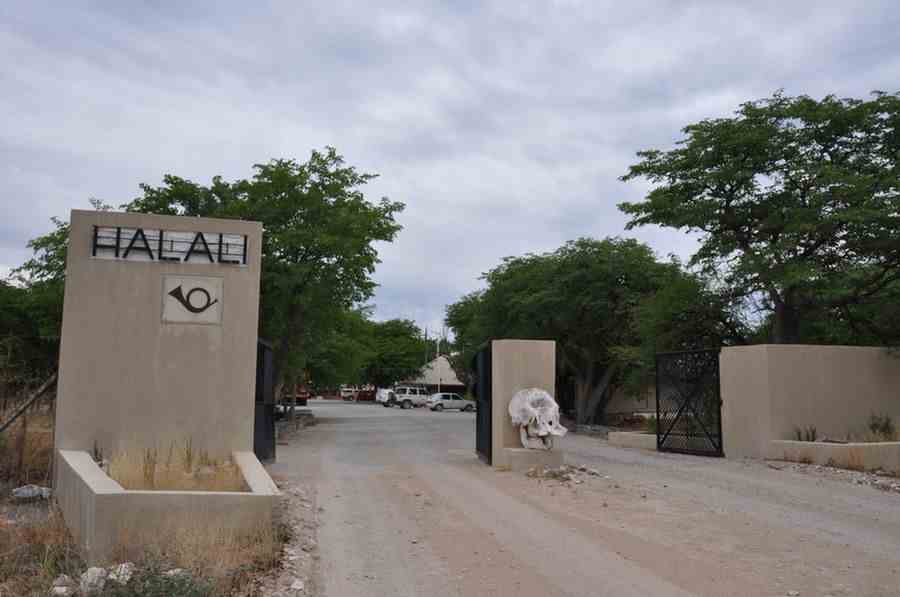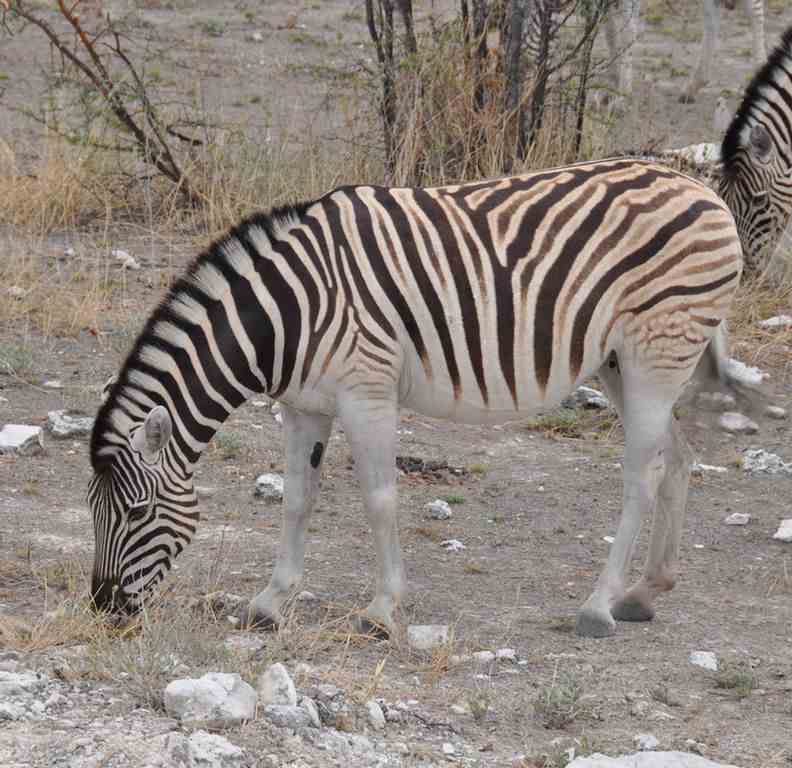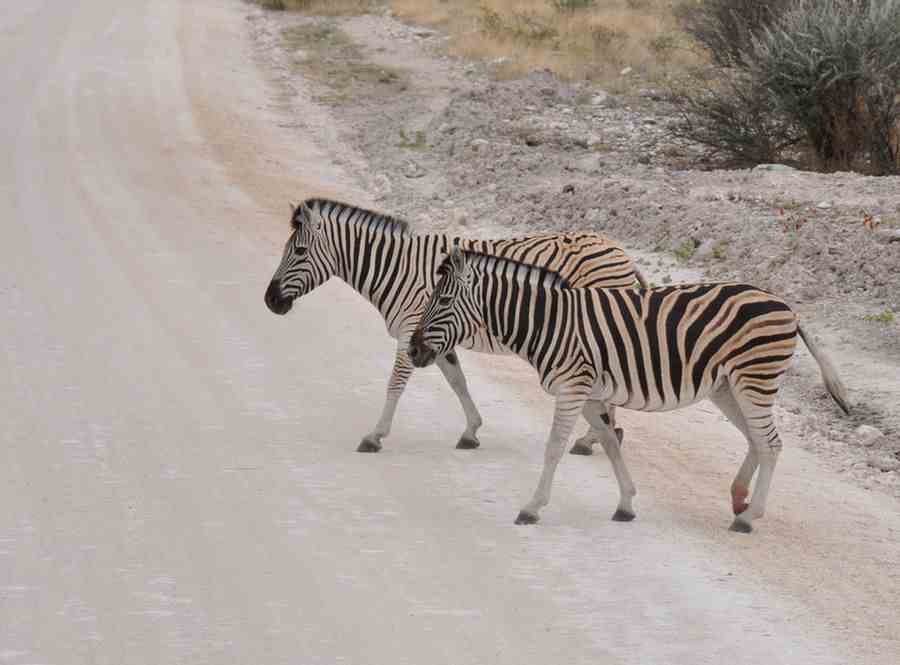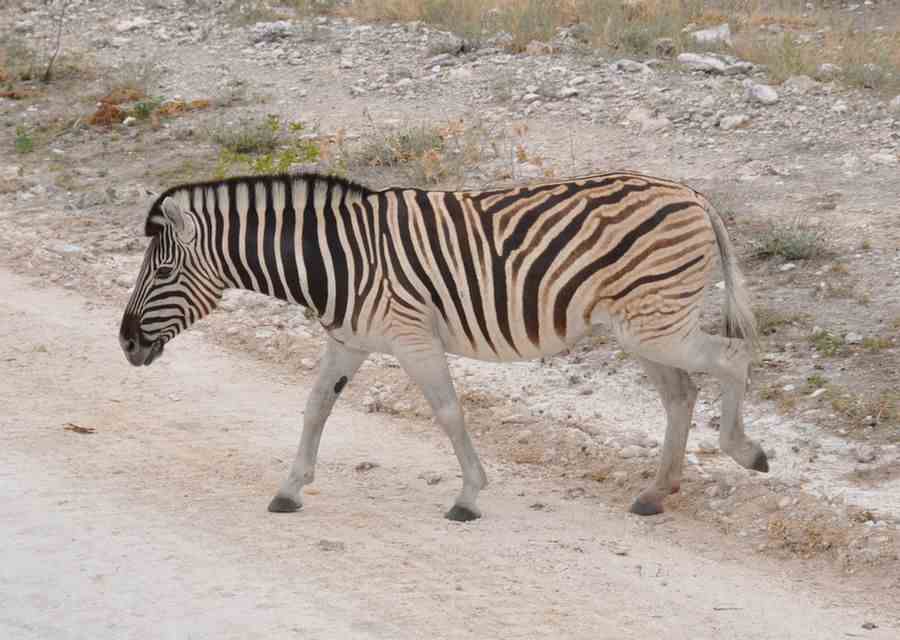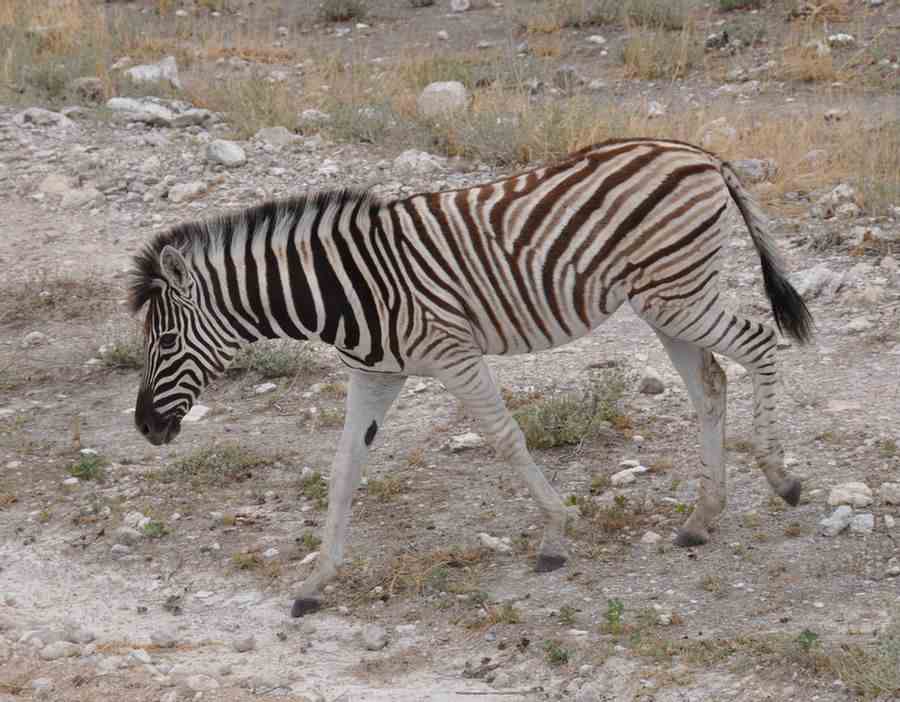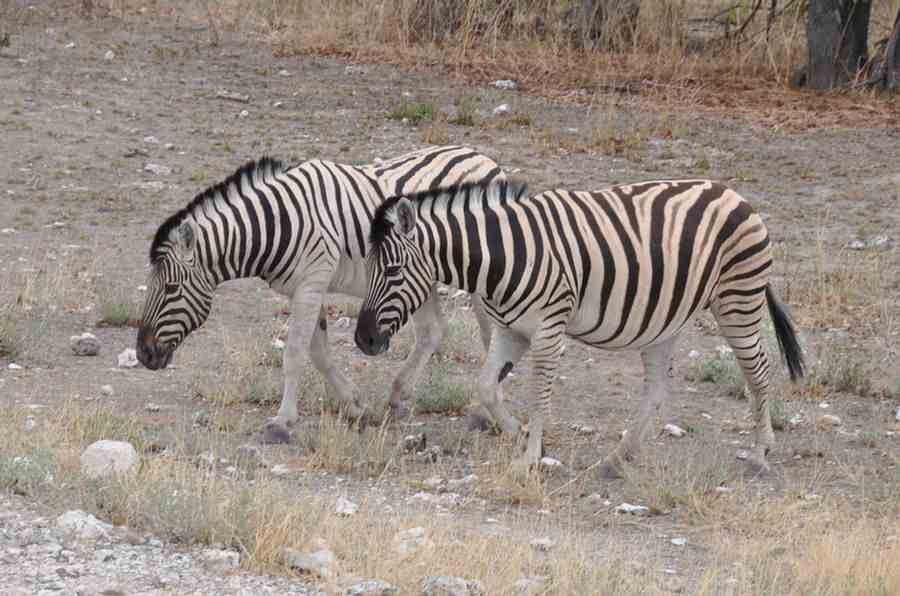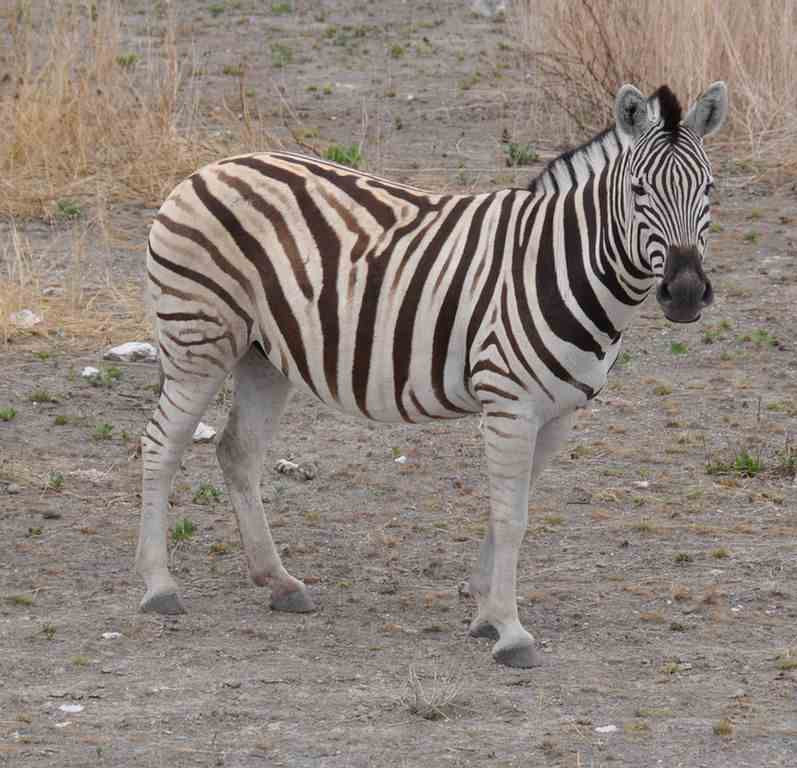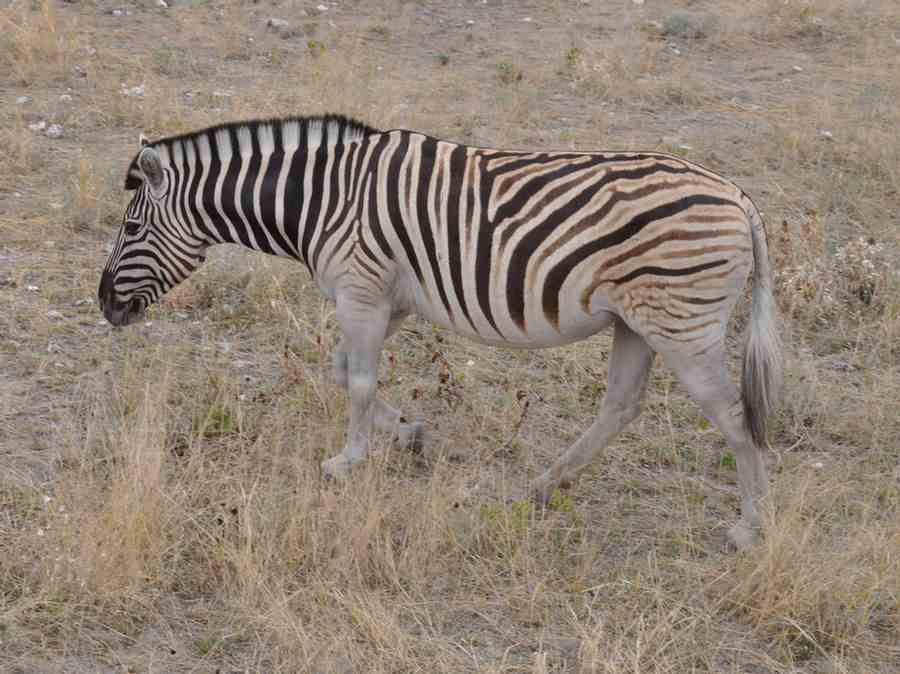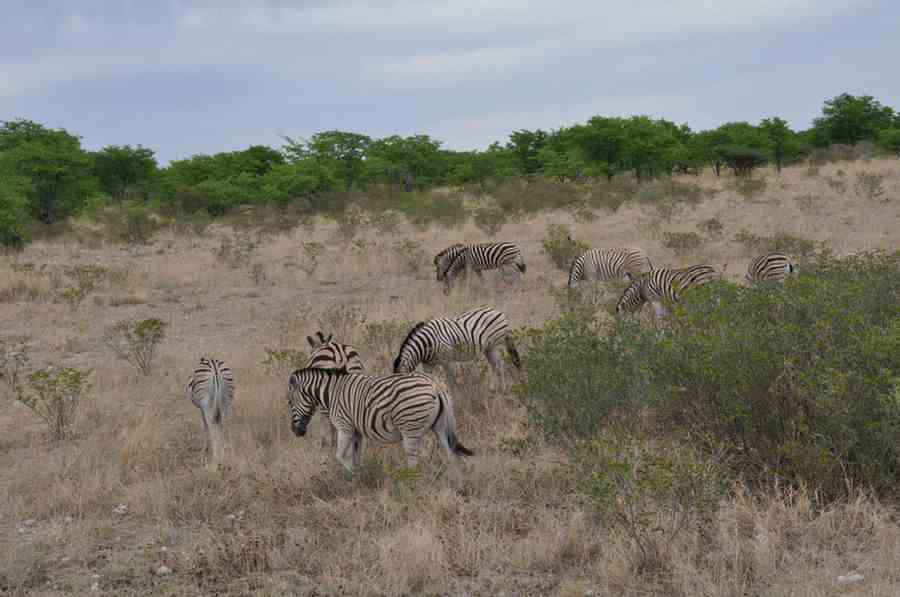 Kudu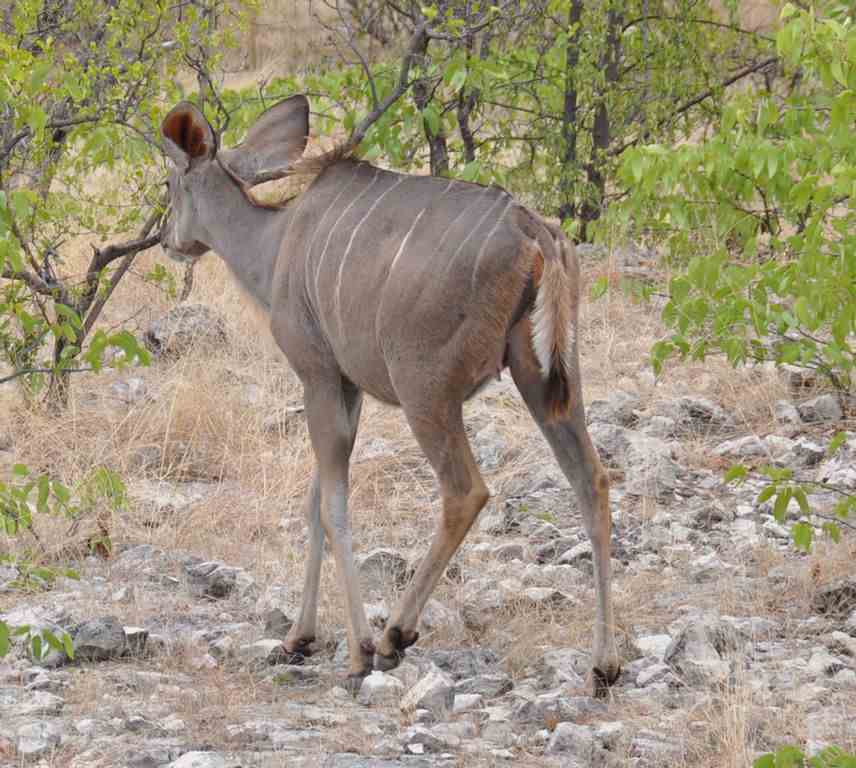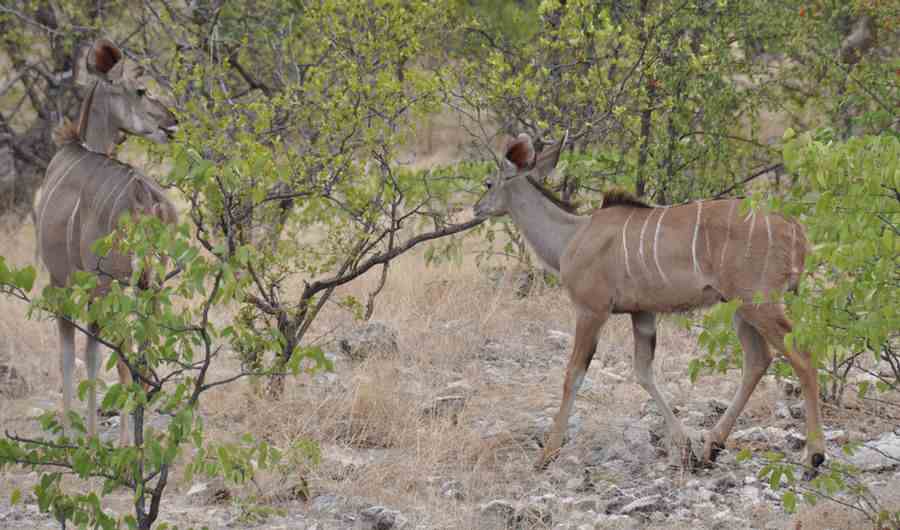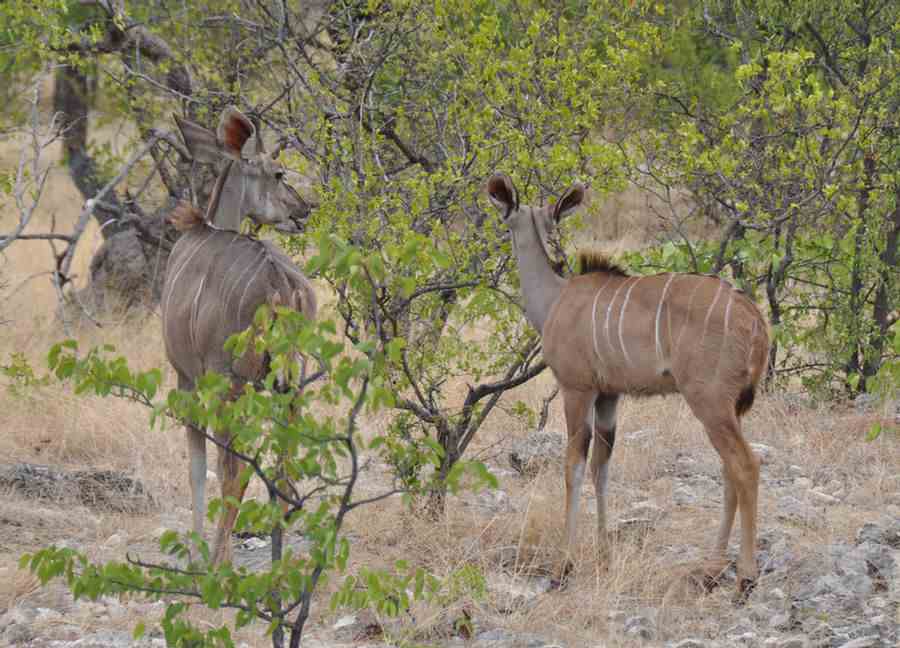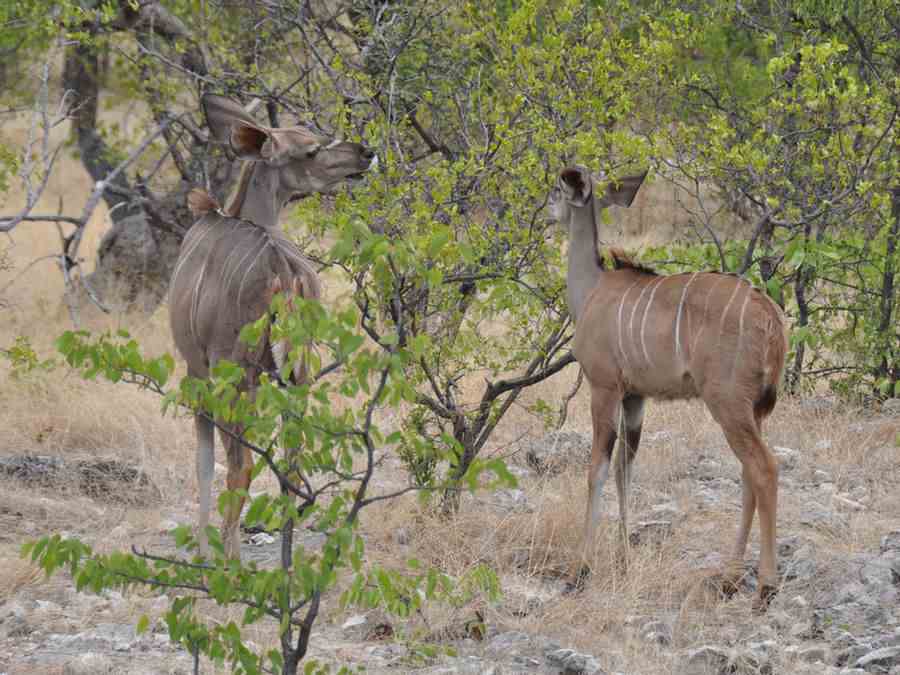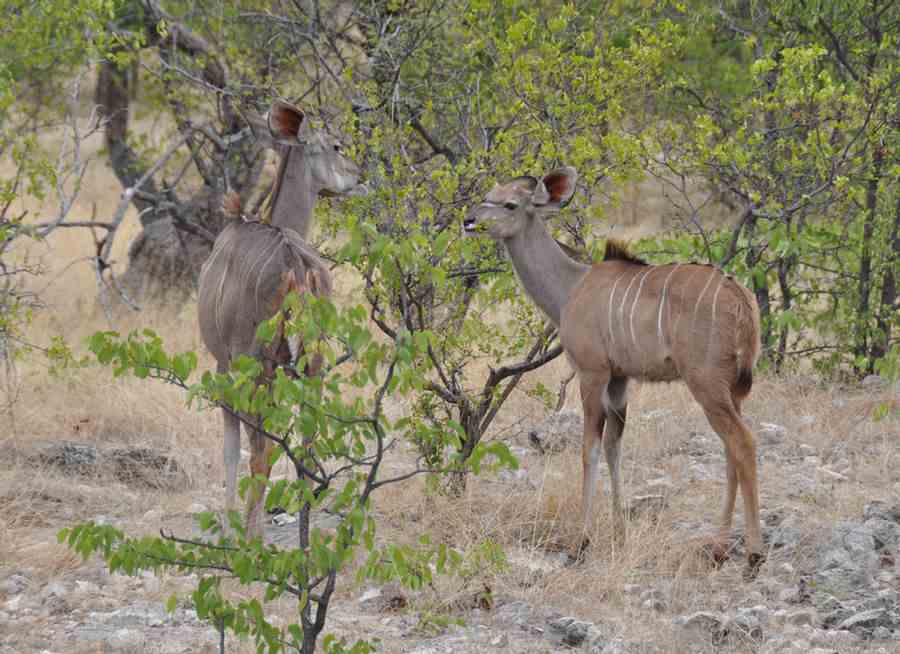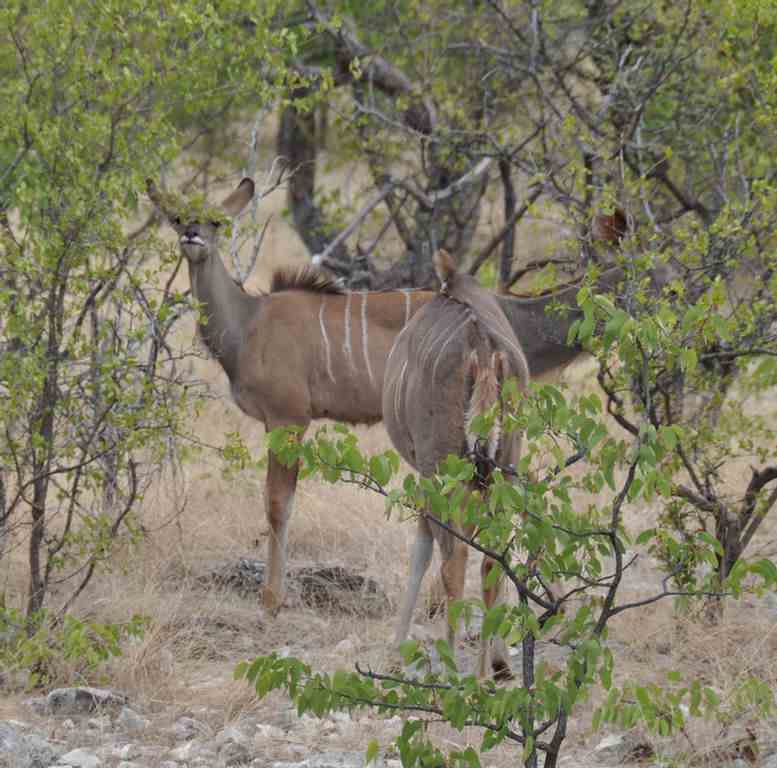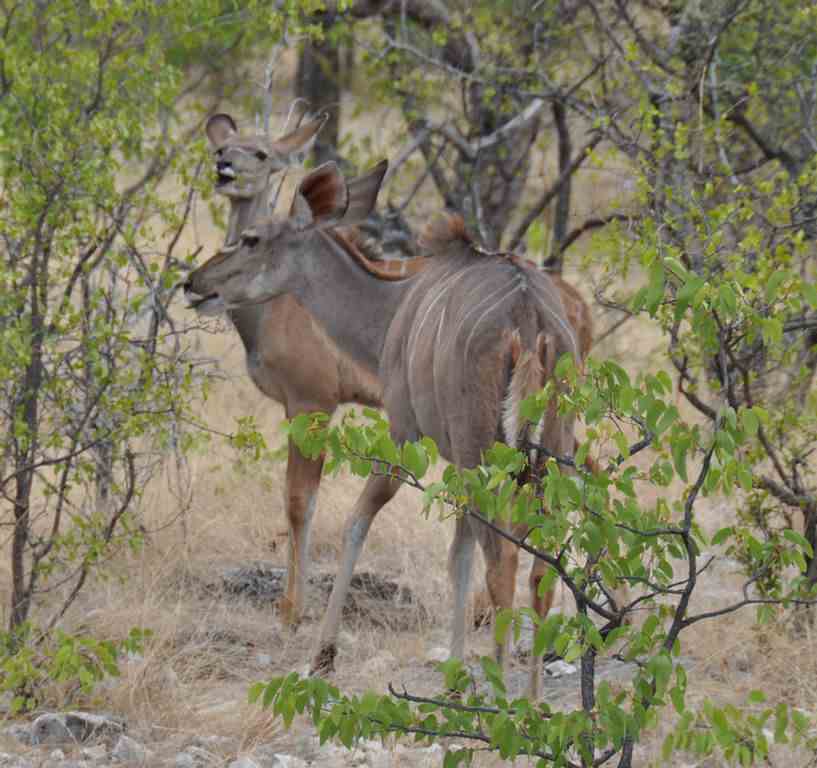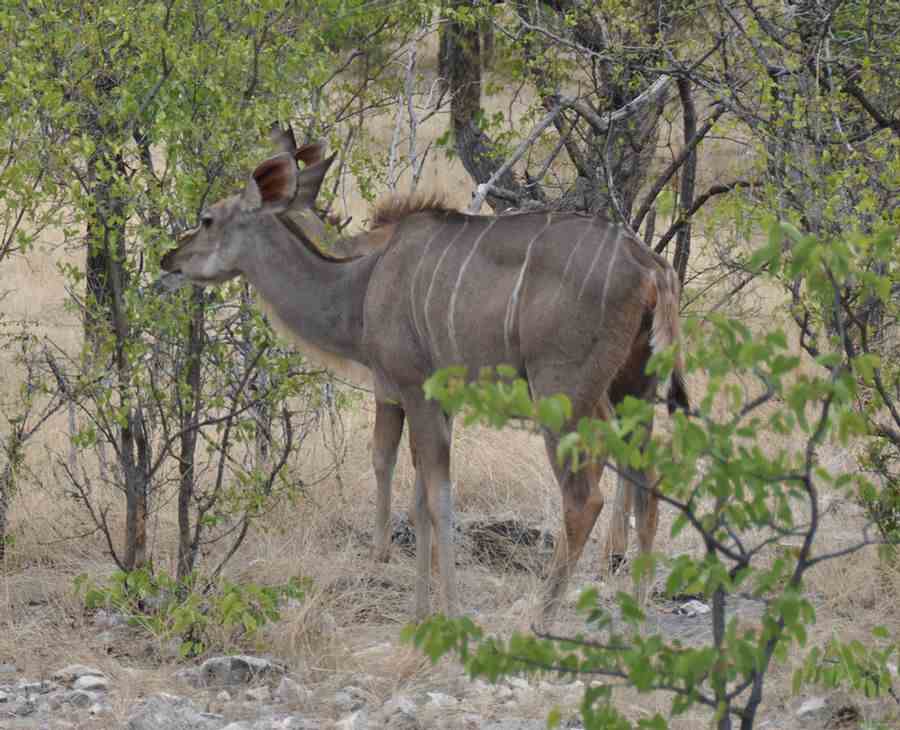 Springbok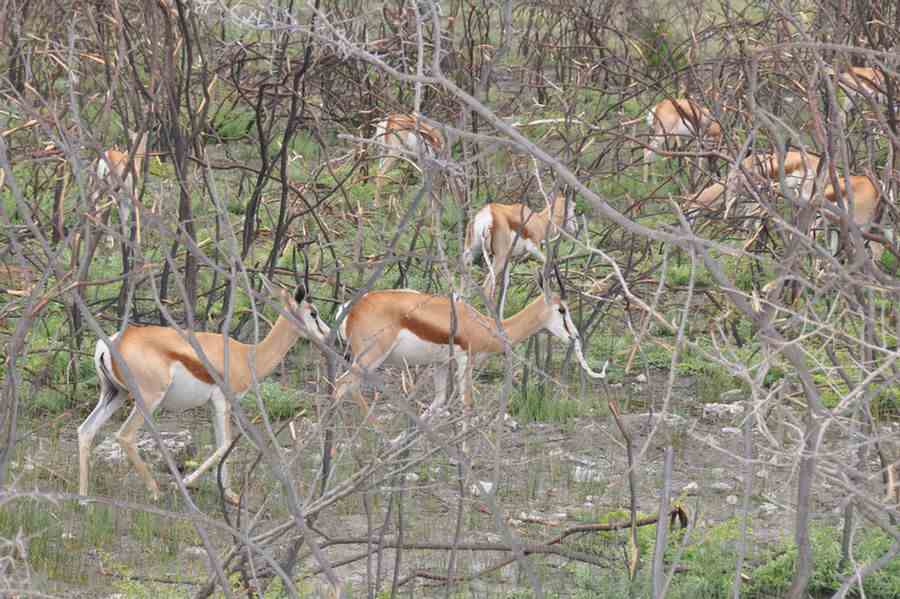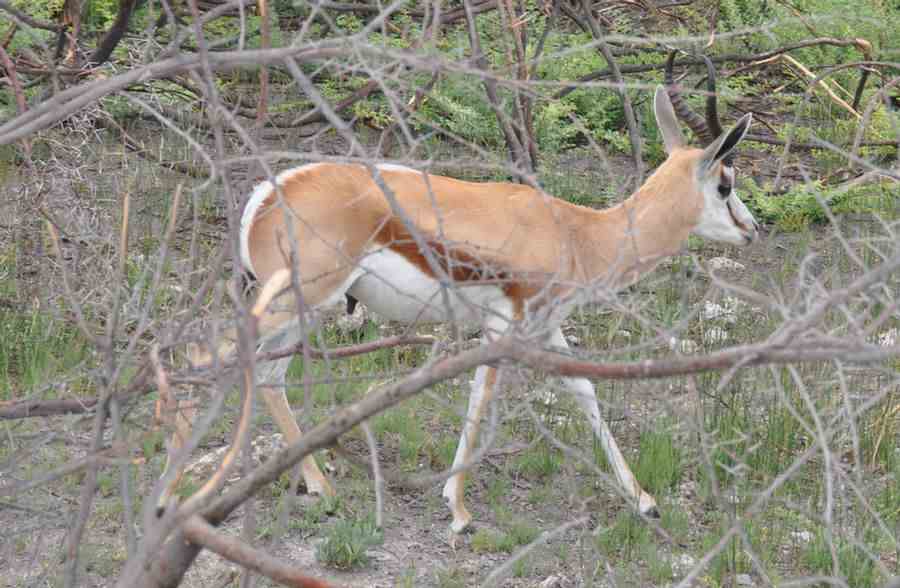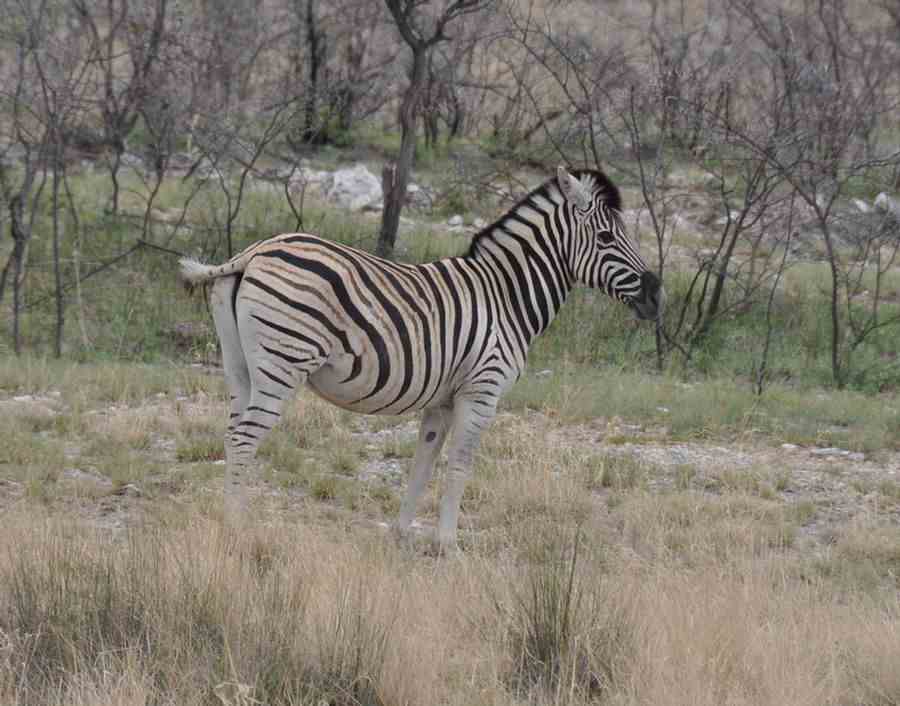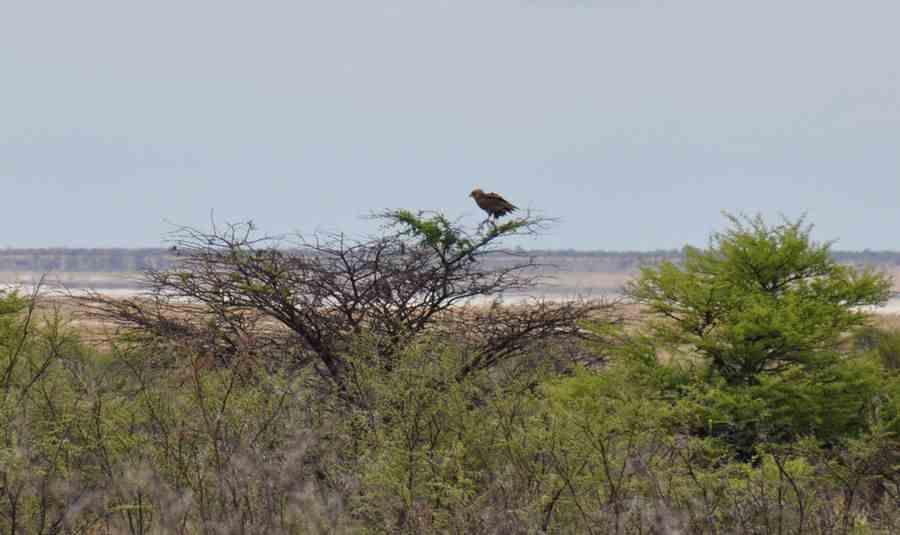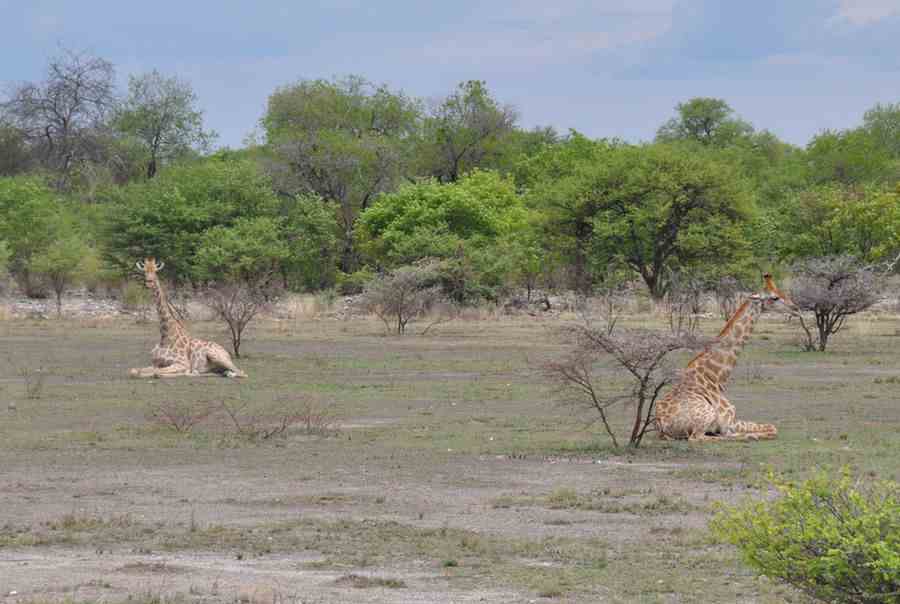 Gemsbok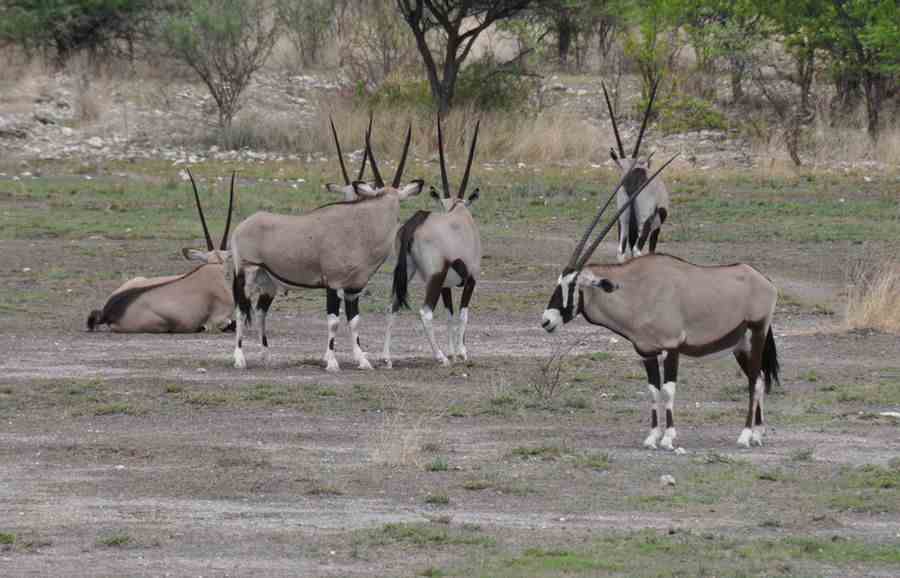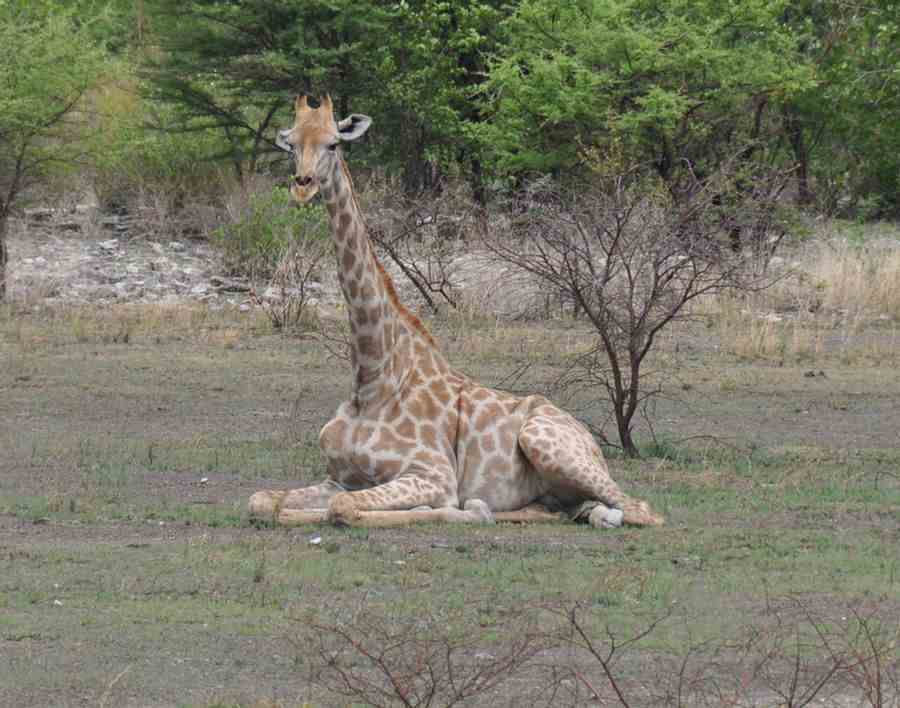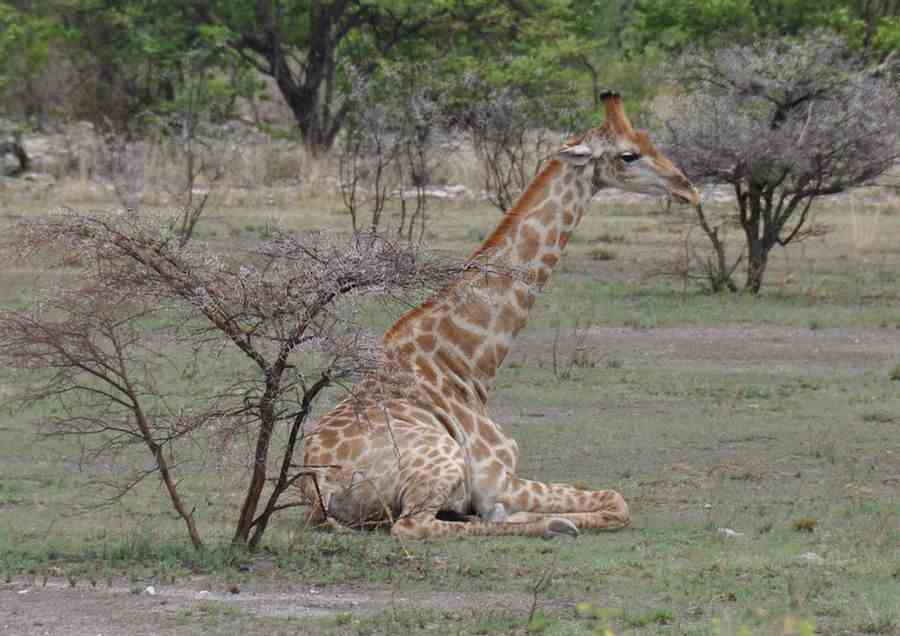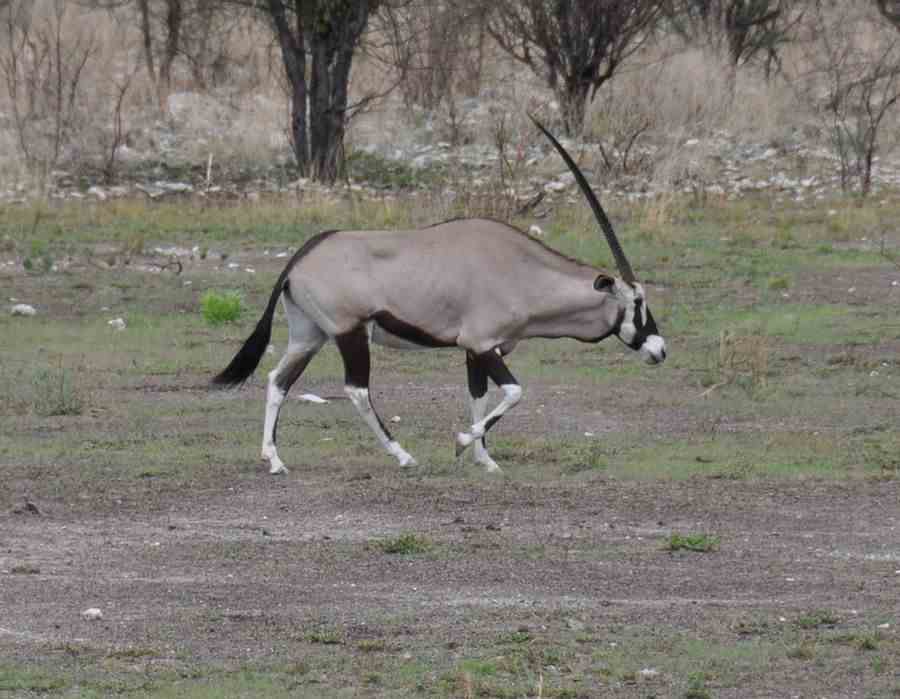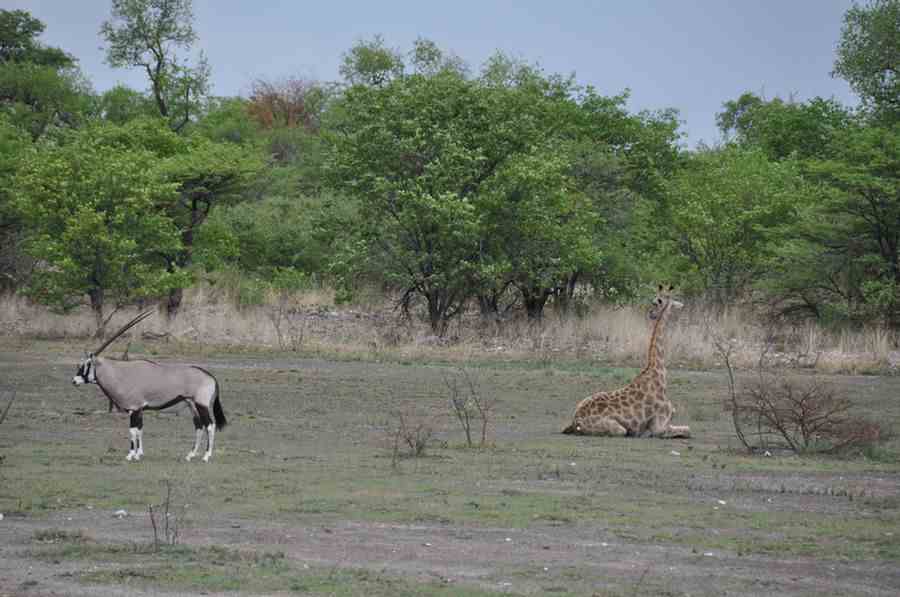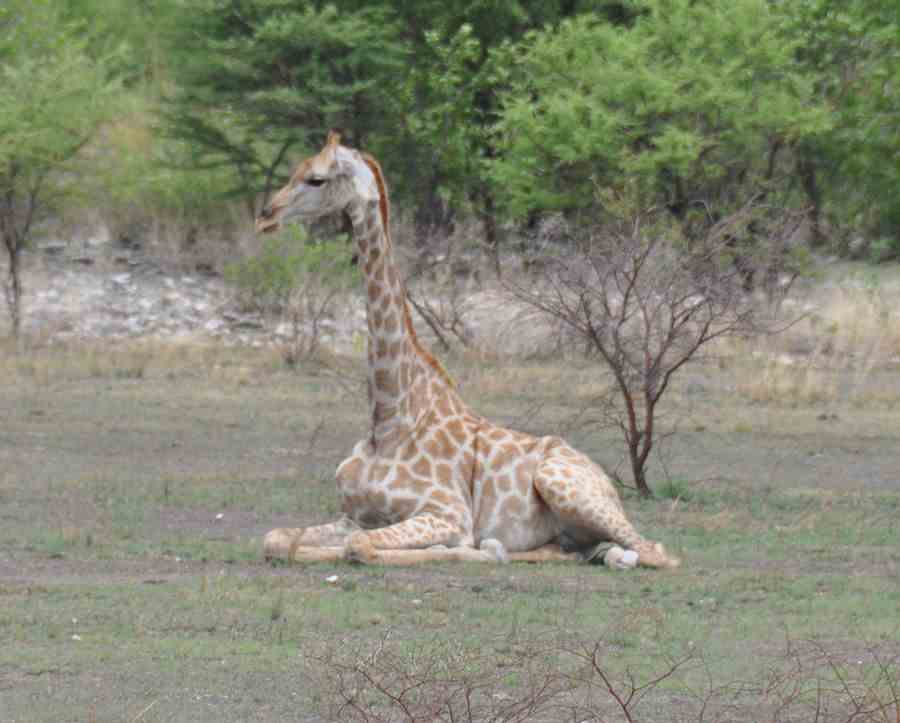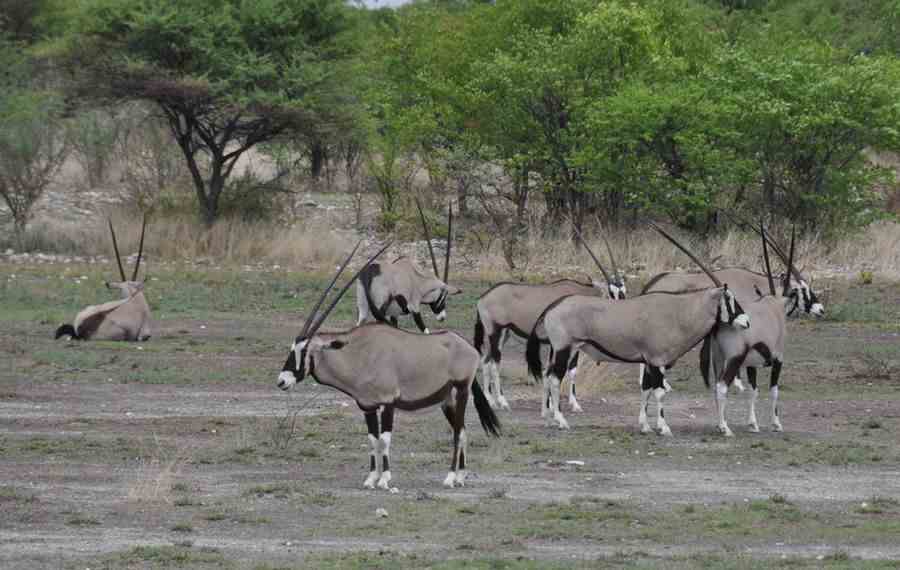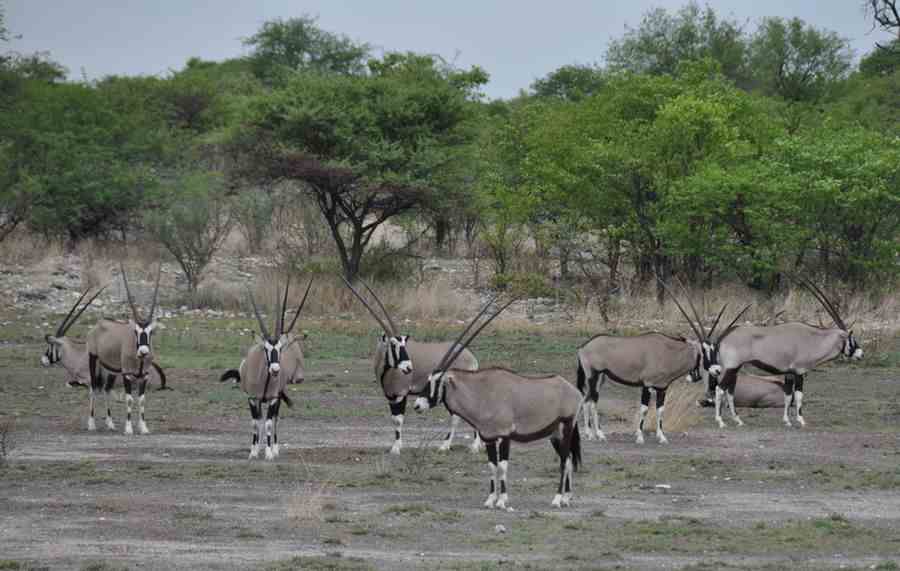 Impala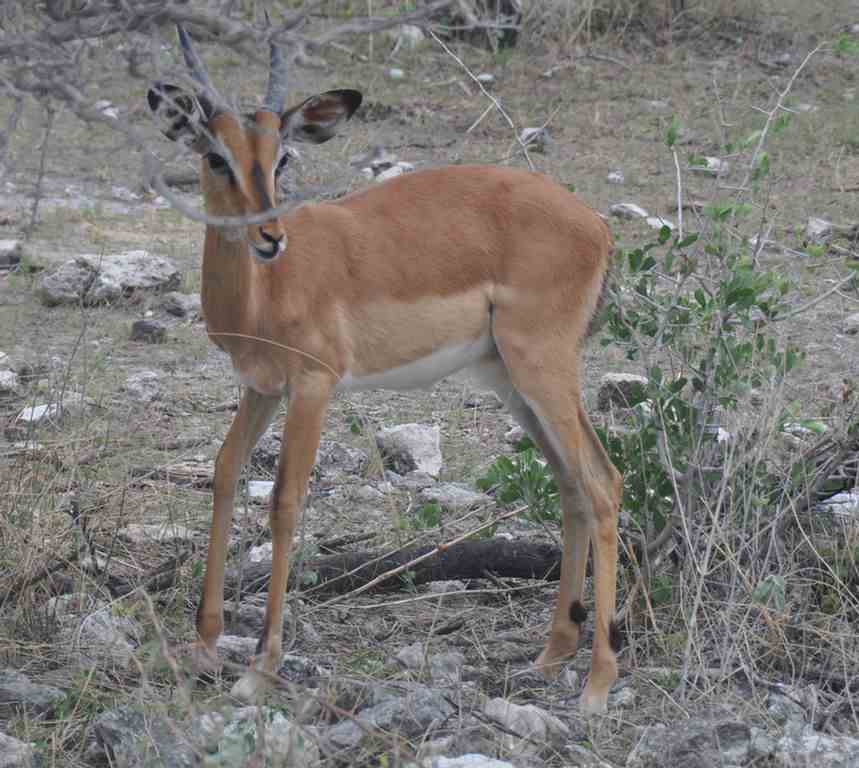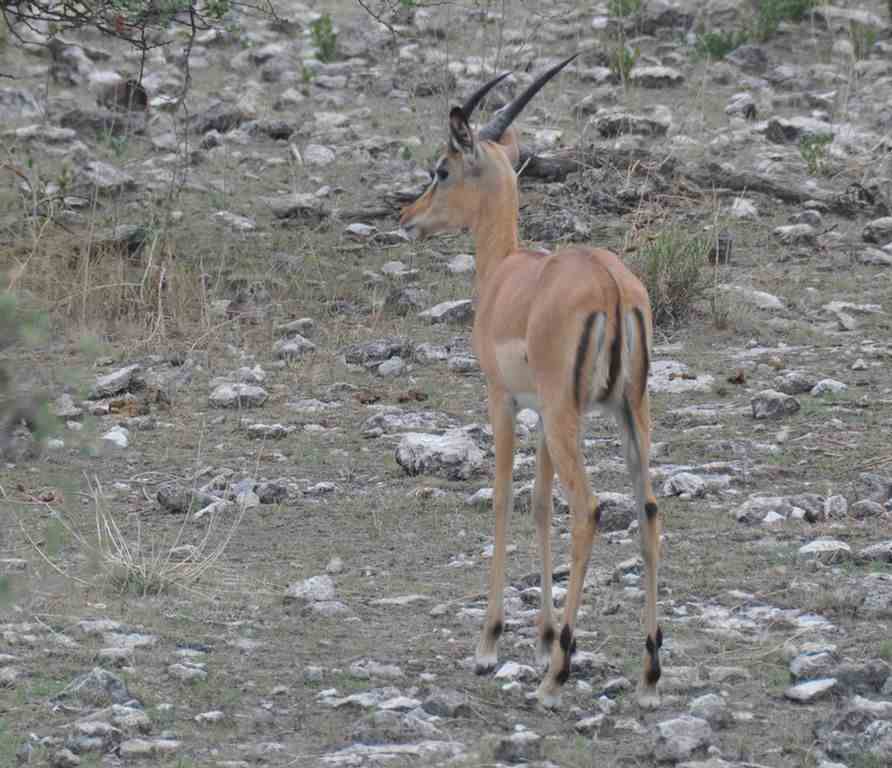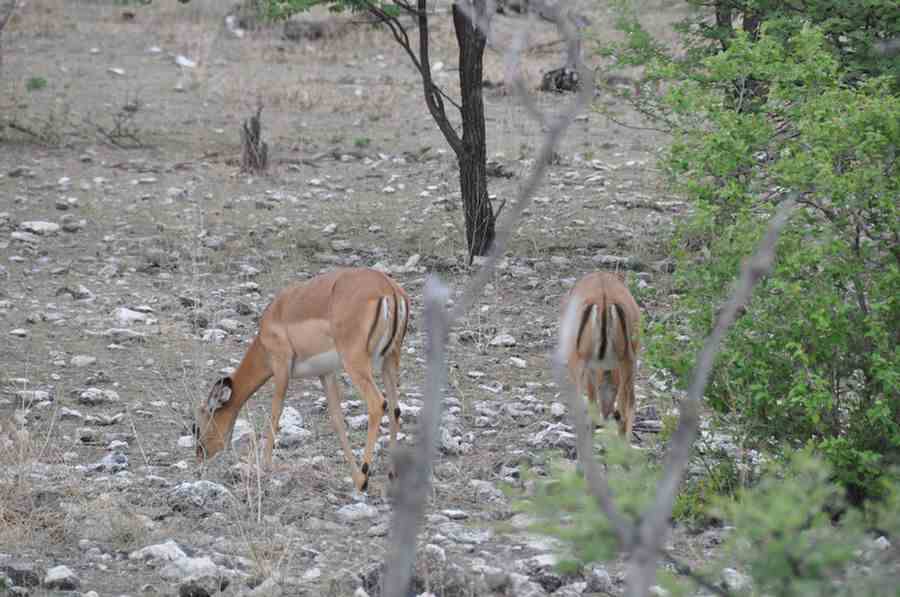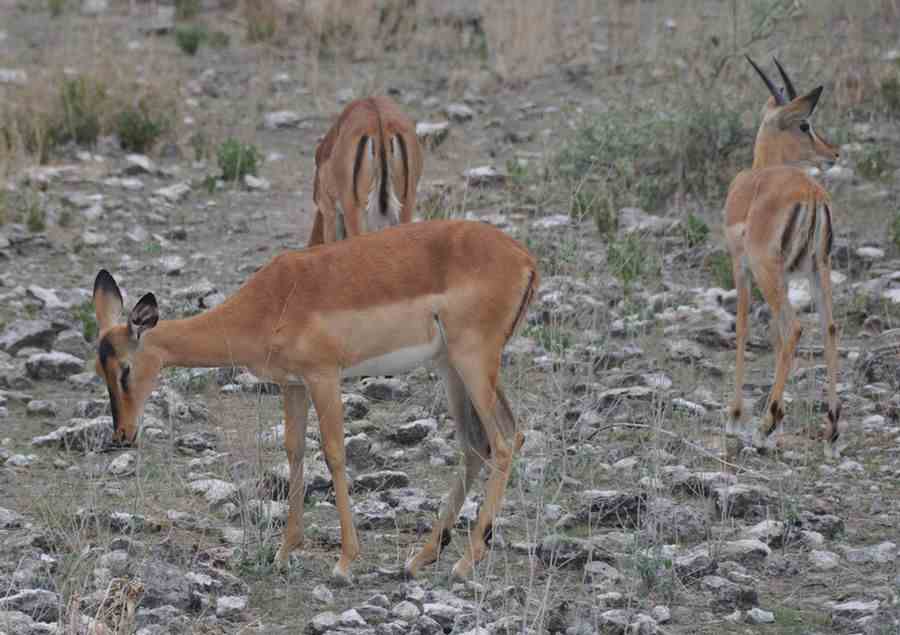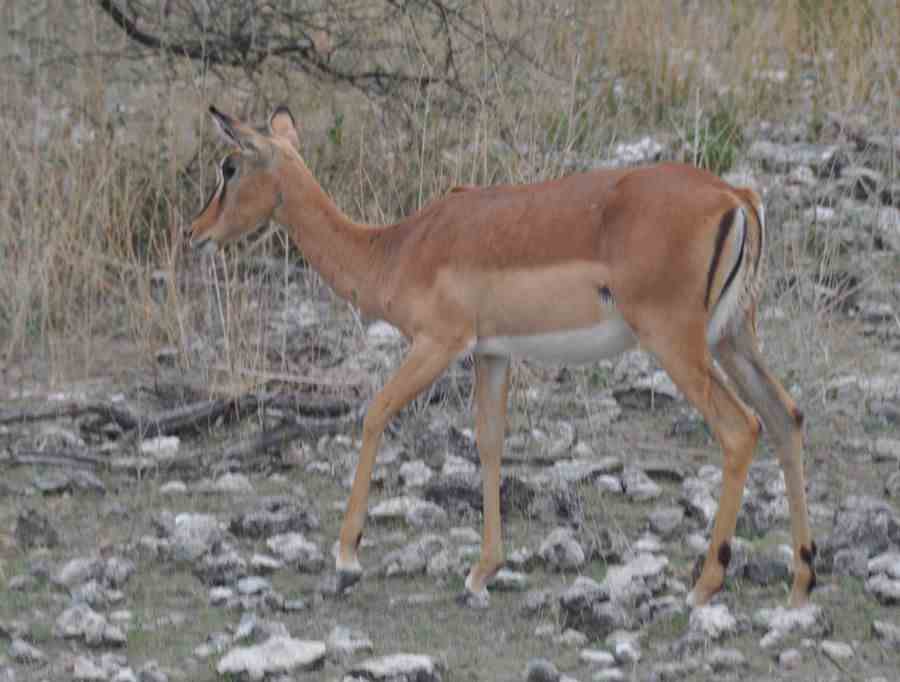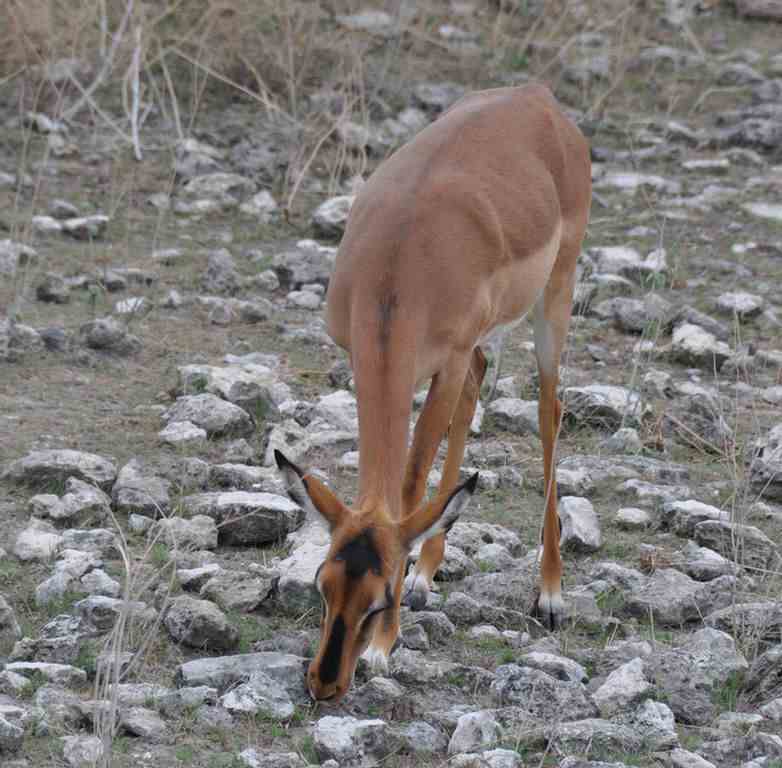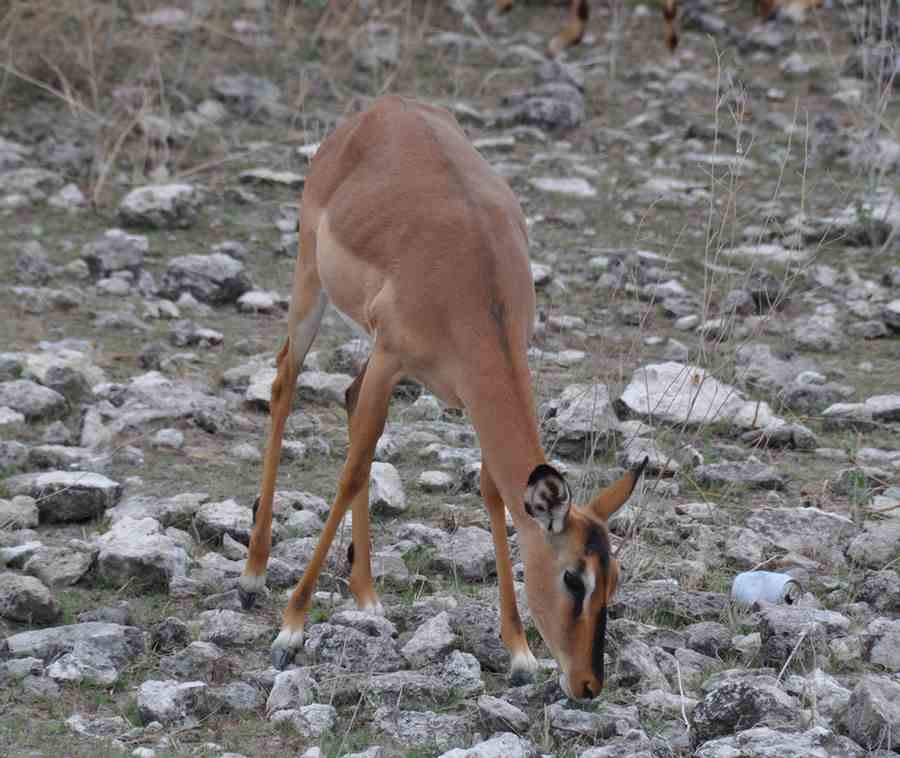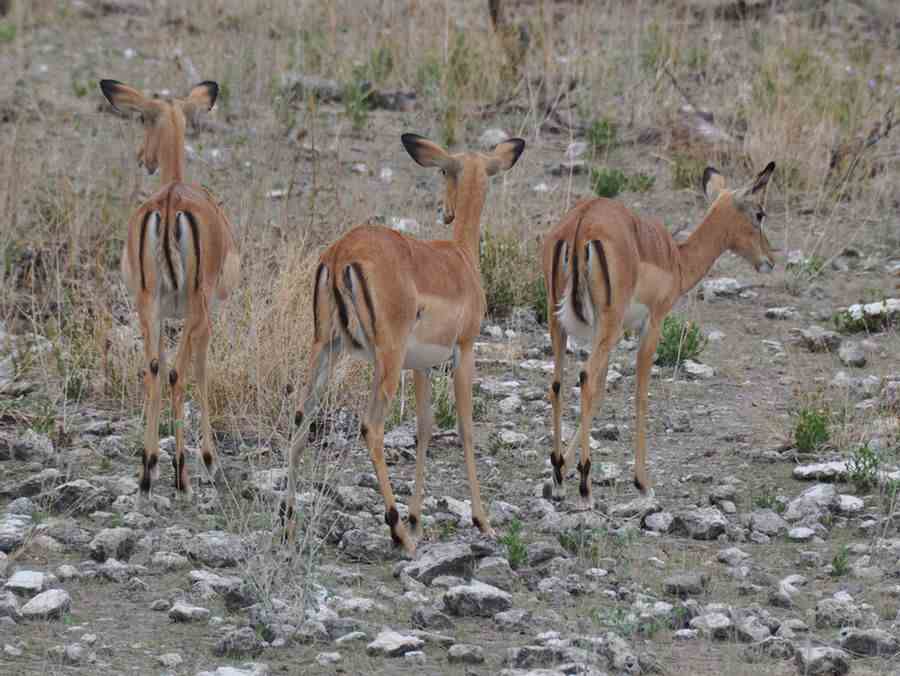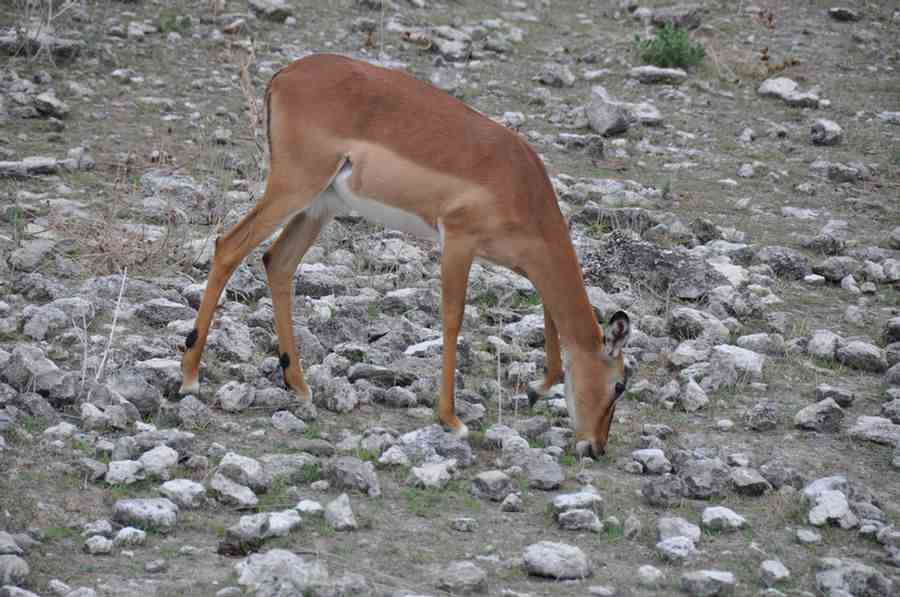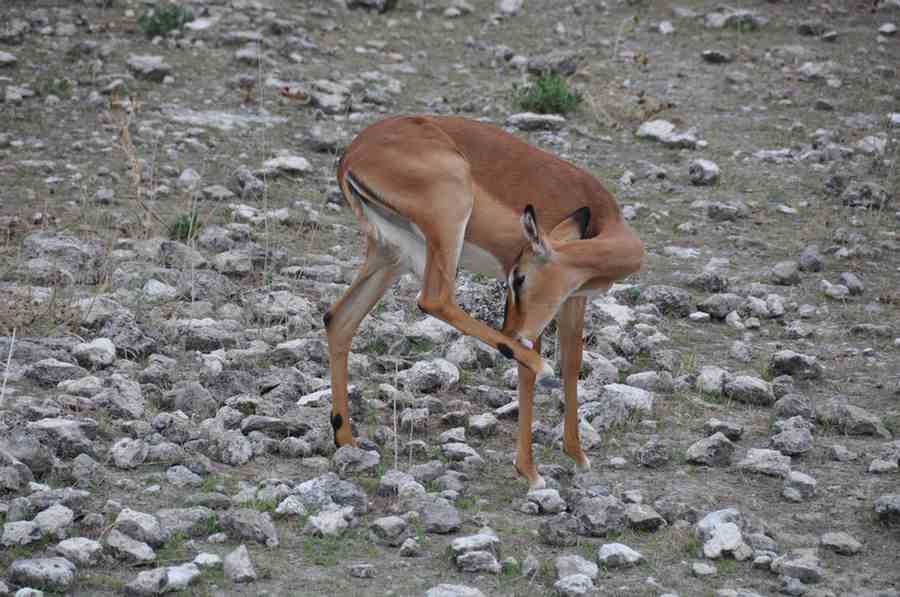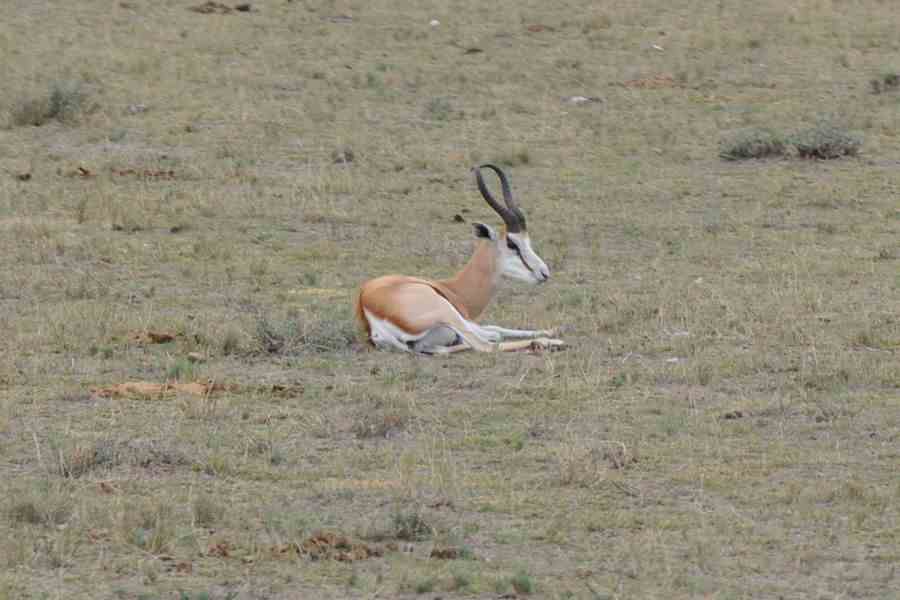 Namutoni, our second campsite.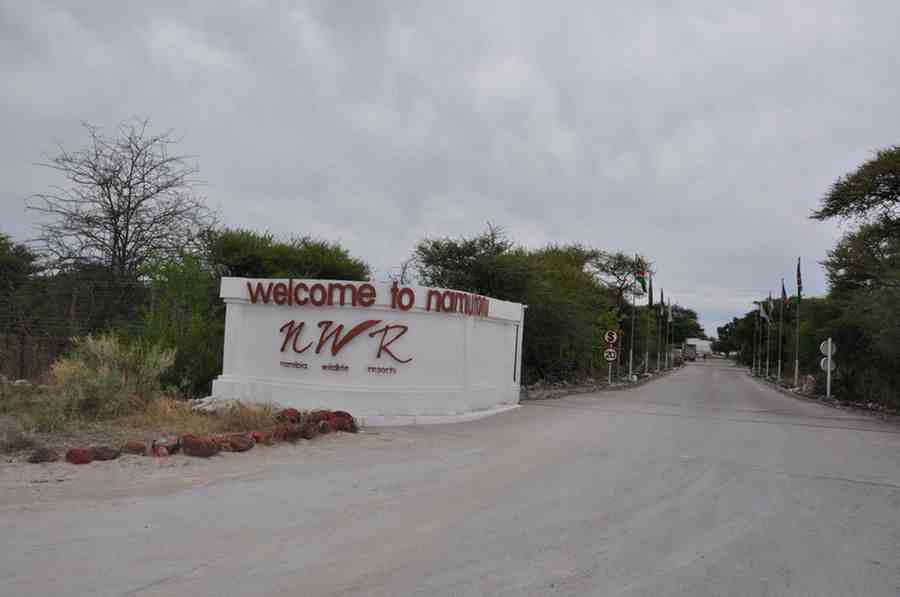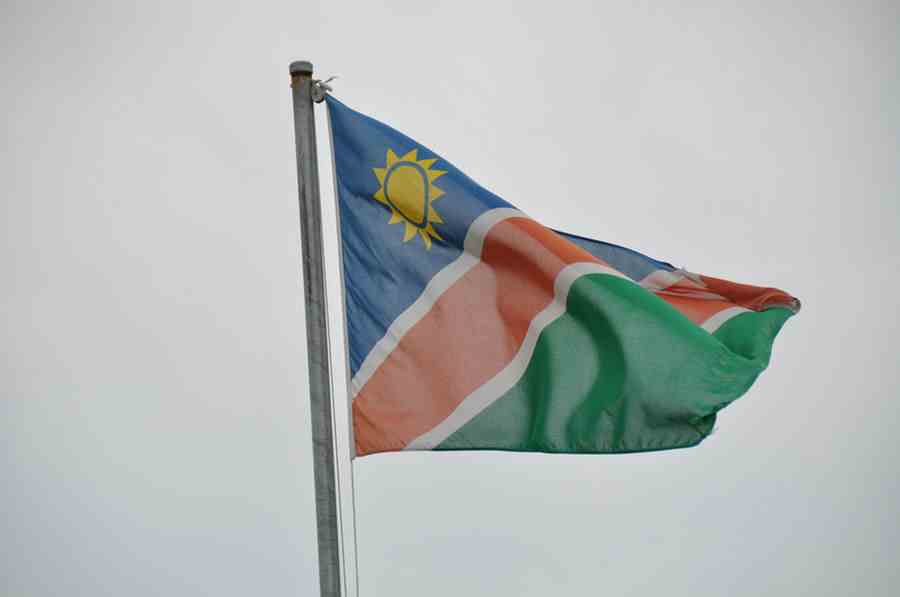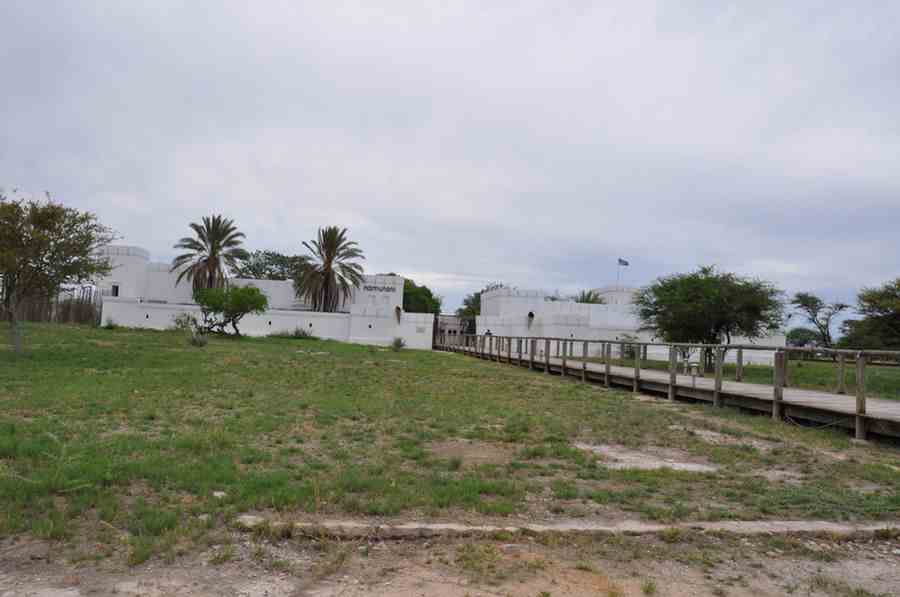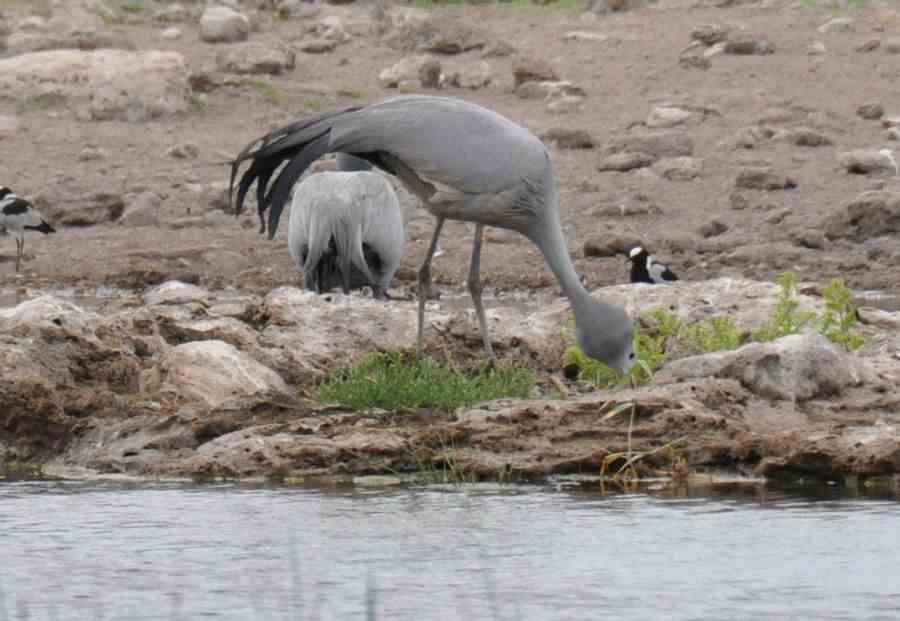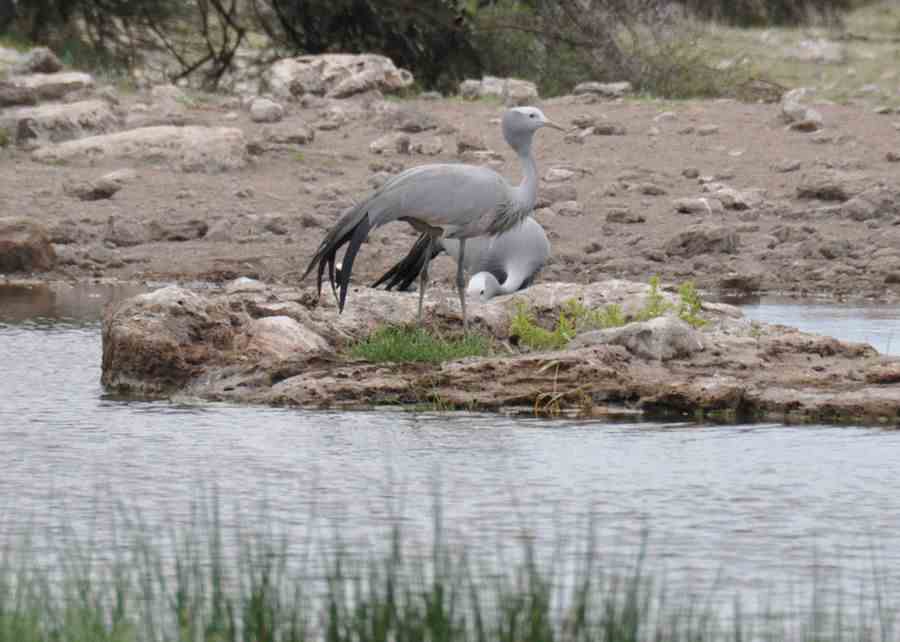 There was another floodlit waterhole here.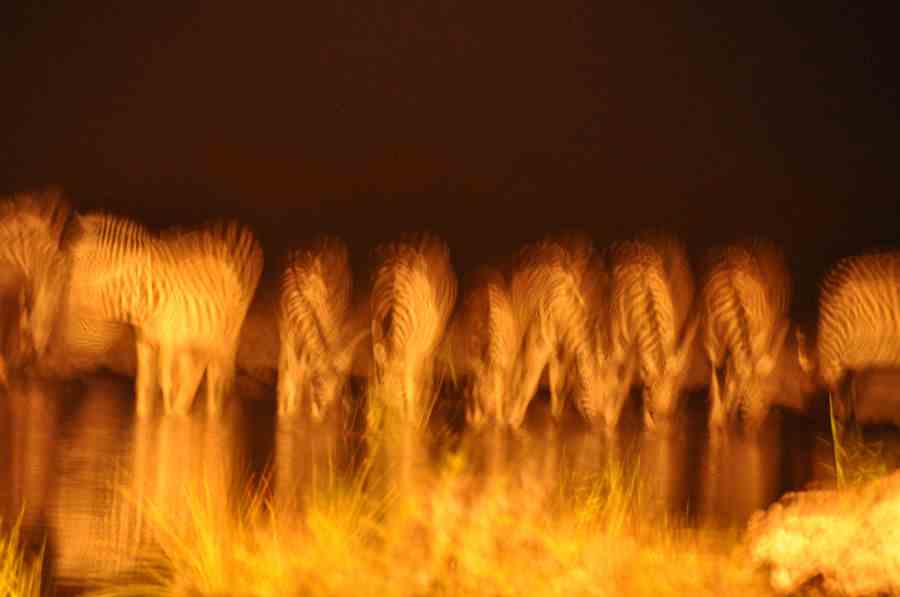 We exited the park by the Von Lindquist gate.