Horizontal Falls
(Kimberley - Western Australia)

In June-July 2000, using frequent-flyer points from our around-the-world trip the previous year, we had a 5-flight,
2-week trip around Australia with Ansett Airlines and its affiliates (Roxby Downs - Perth - Perth - Broome - Perth).

During our 6 days in Broome we flew in an amphibious aircraft to Cape Leveque for a look around and then over the Buccaneer Archipelago
on our way to Talbot Bay and the Horizontal Waterfalls. We landed on Talbot Bay near the falls.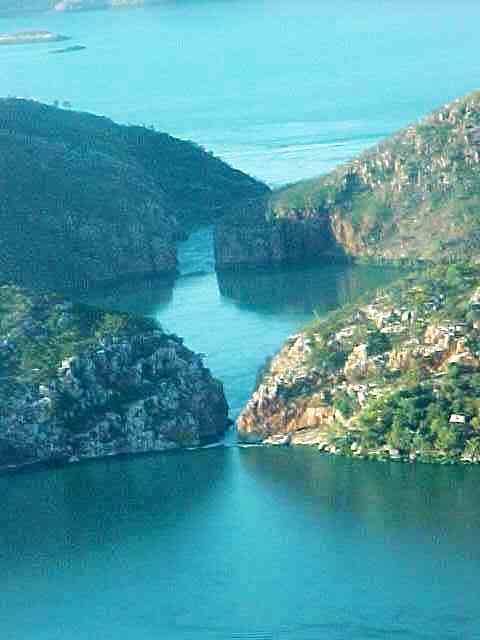 The second highest tidal range in the world occurs in The Kimberley.
With a massive amount of water flowing through the narrow opening,
The water levels are significantly different on each side giving the appearance of a horizontal waterfall.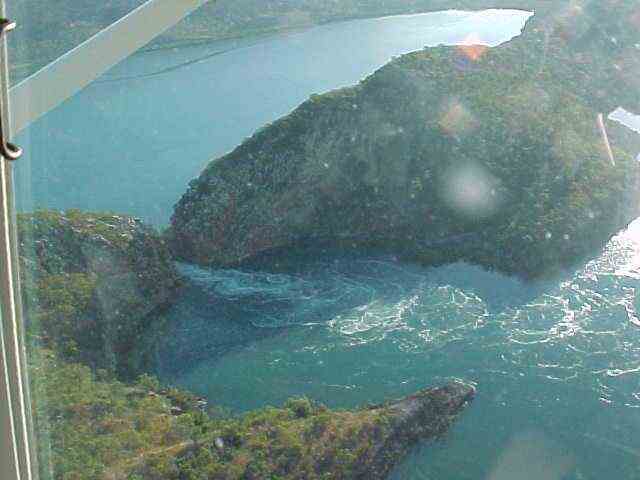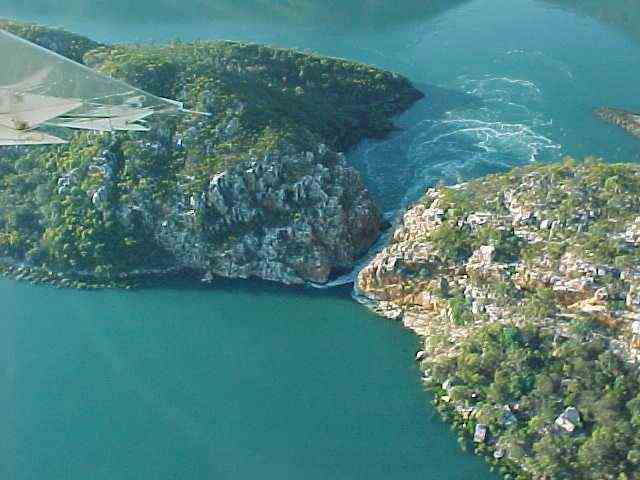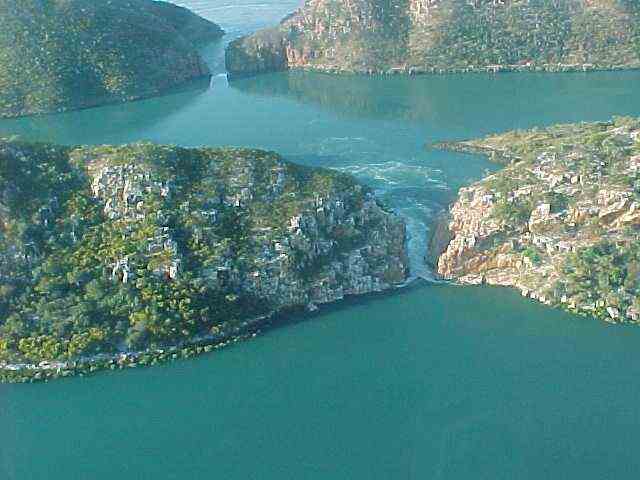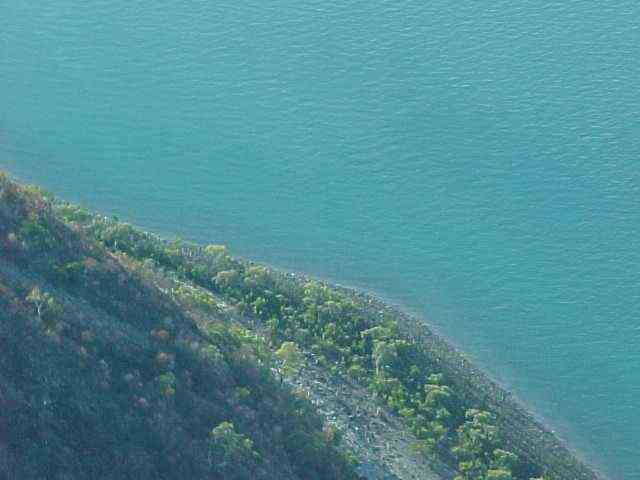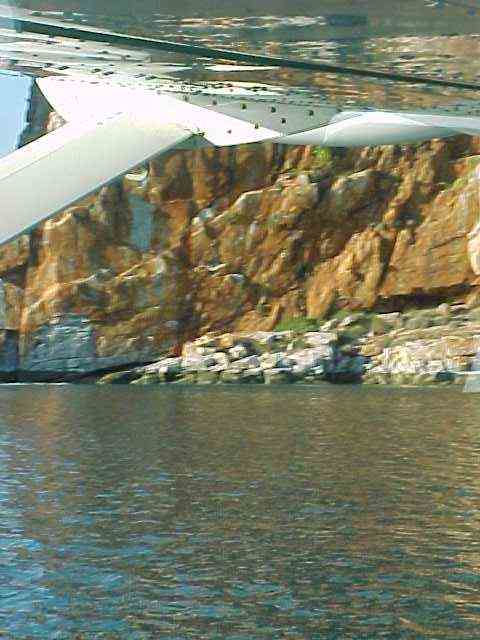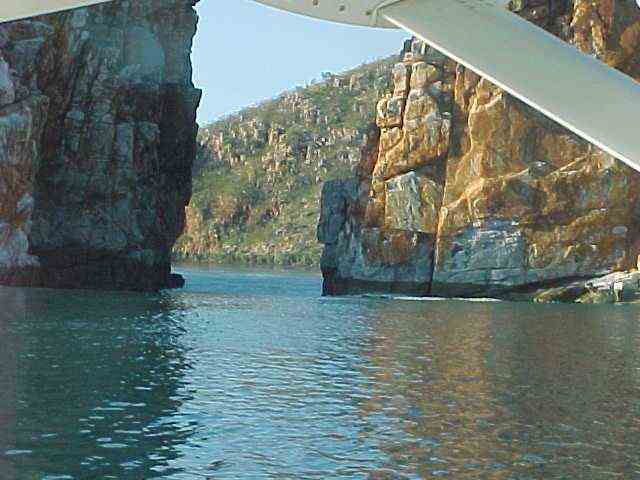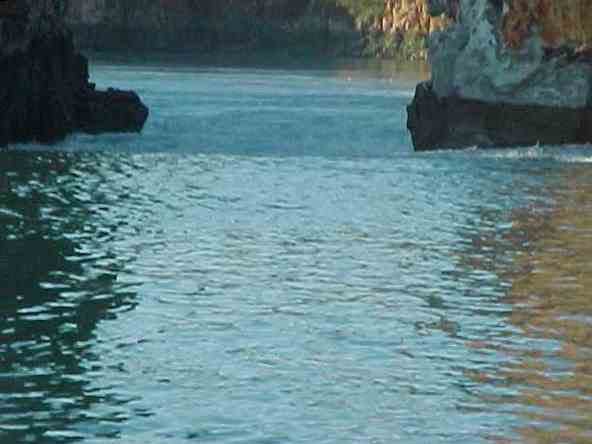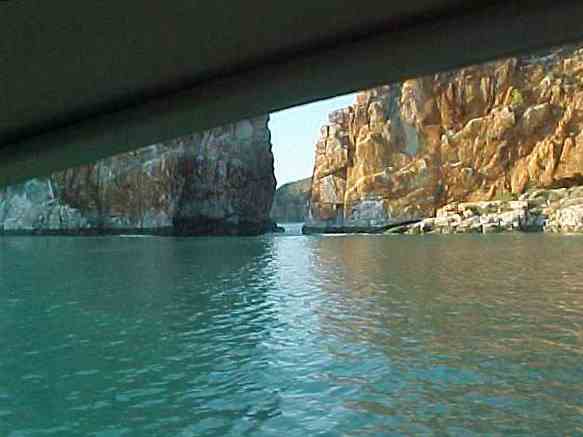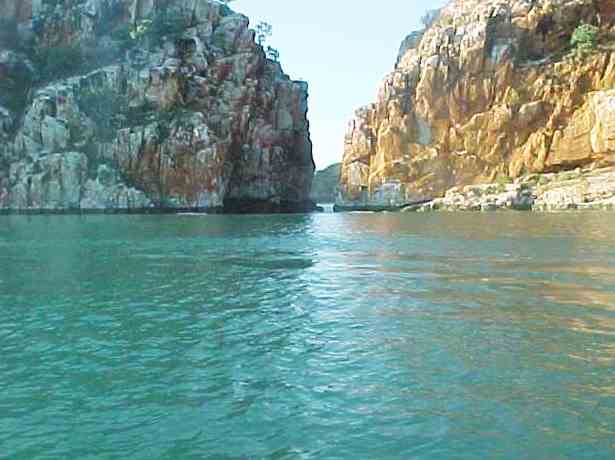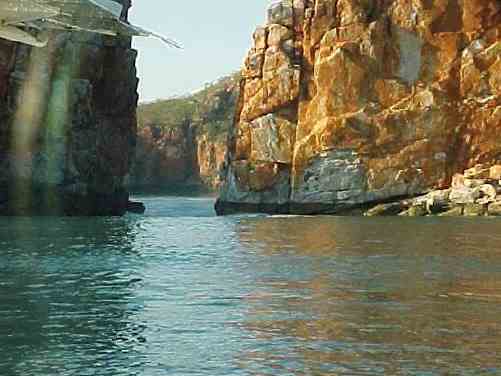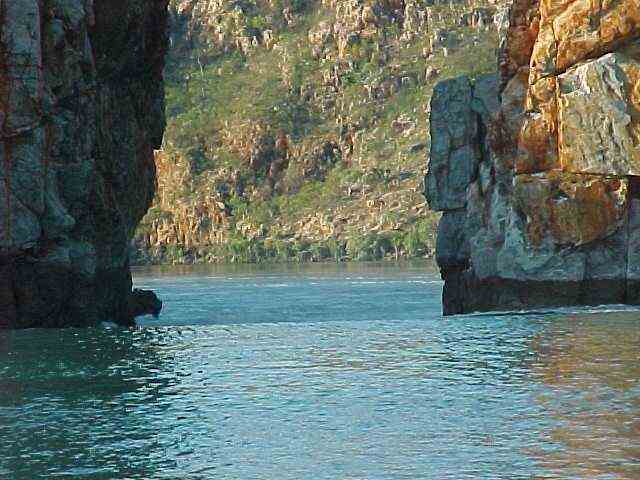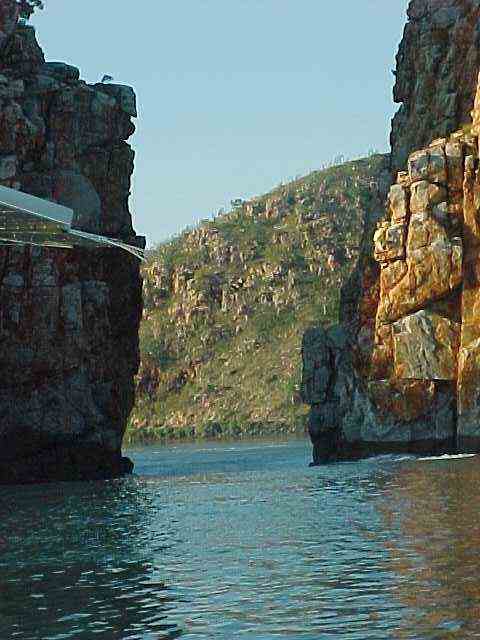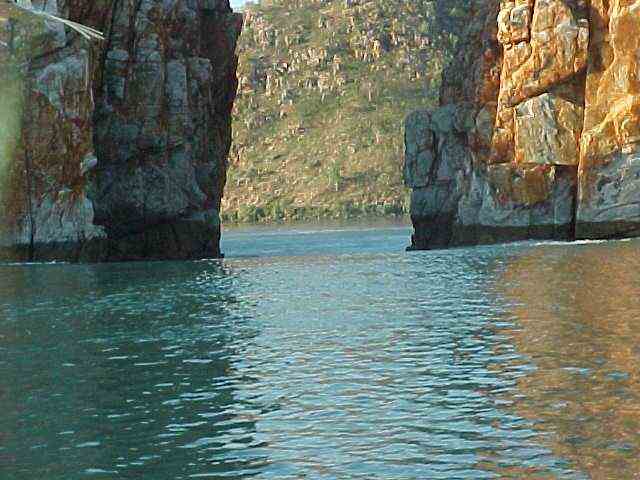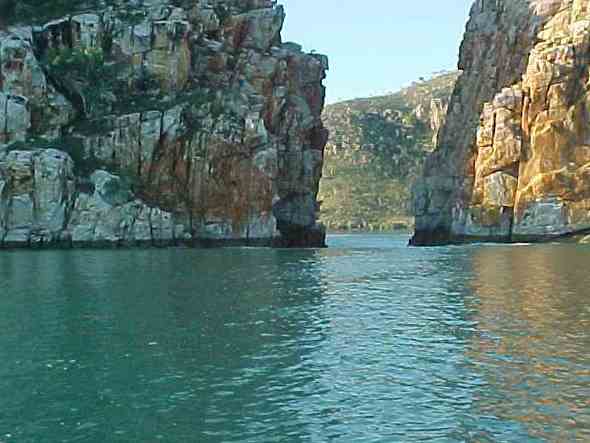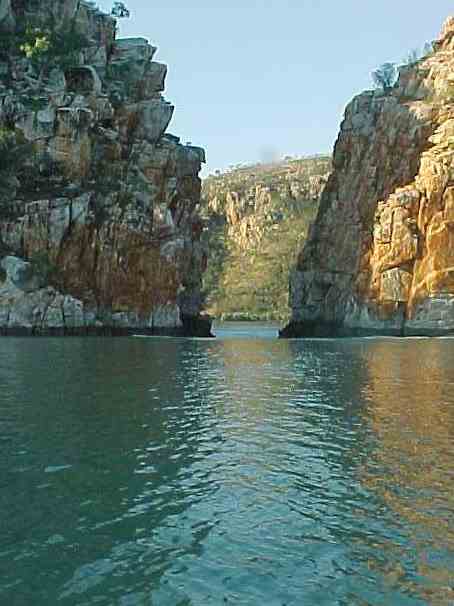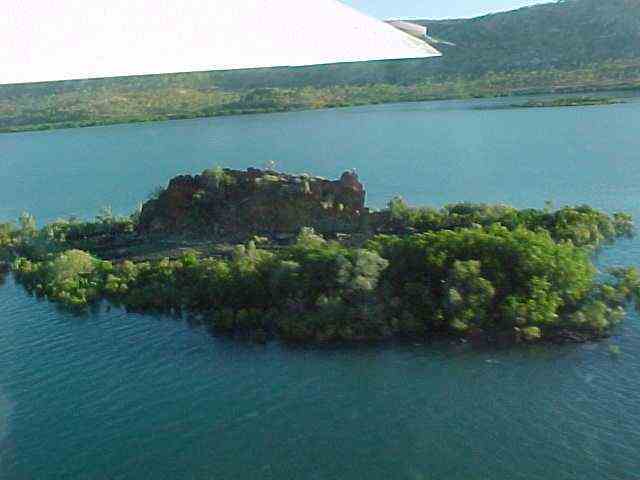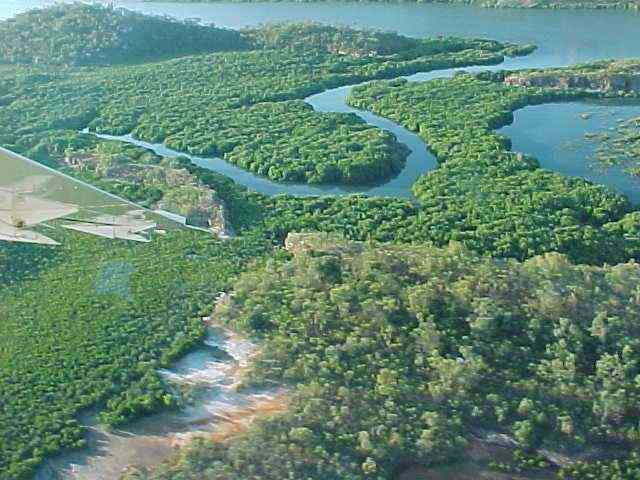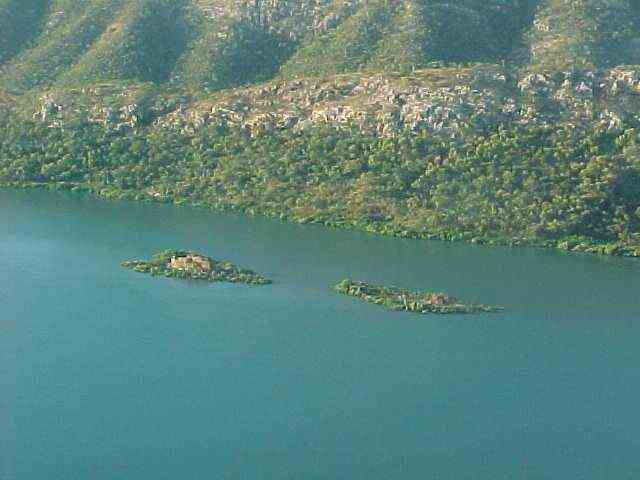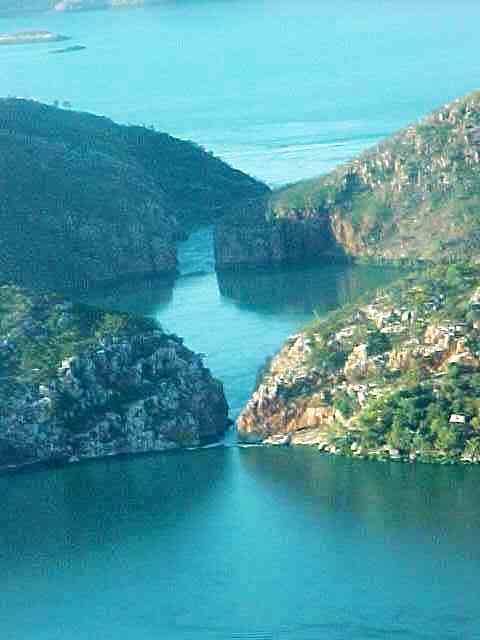 In April-May 2001 we went on a great 8-week around Australia tour.
Qantas had an excellent deal, now discontinued - for 30,000 frequent flyer points we could have 5 stopovers around Australia.
Our stopovers were Brisbane, Cairns, Gove, Darwin and Perth.

On this trip we went on a 10-day cruise on the Coral Princess from Darwin to Broome.

The Coral Princess had a small flat-bottomed boat which could carry all 48 passengers as well as zodiacs.
They timed our visit carefully so that we could motor both ways through each of the narrow openings when there was only a small tidal difference.