These falls, located on the Argentina - Brazil border, were the highlight of our 8 week trip around the world in 2004.
It was magic, magic, MAGIC!!!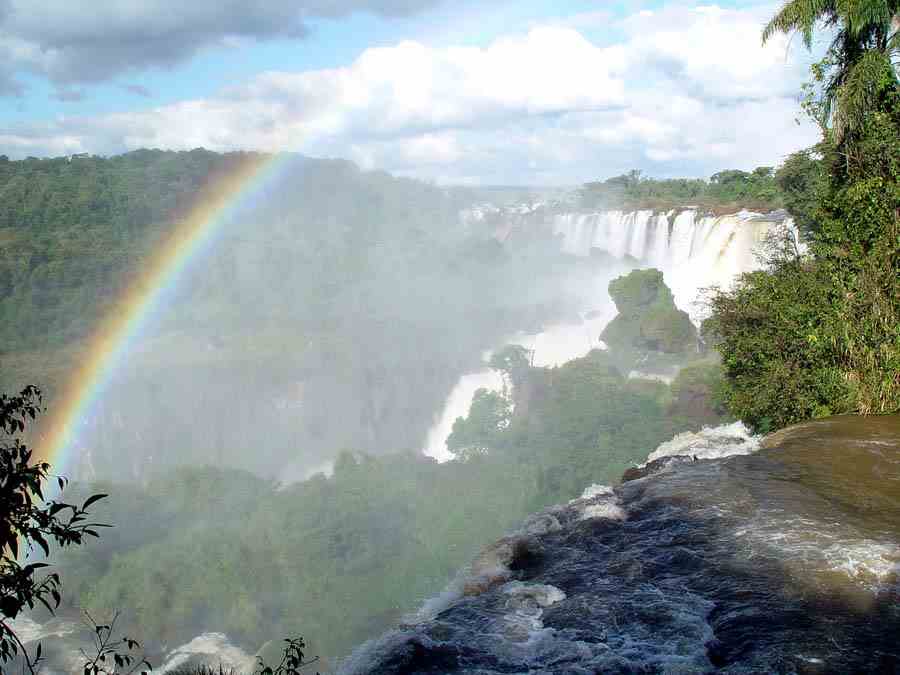 There are a large number of individual falls over a distance of nearly 3km.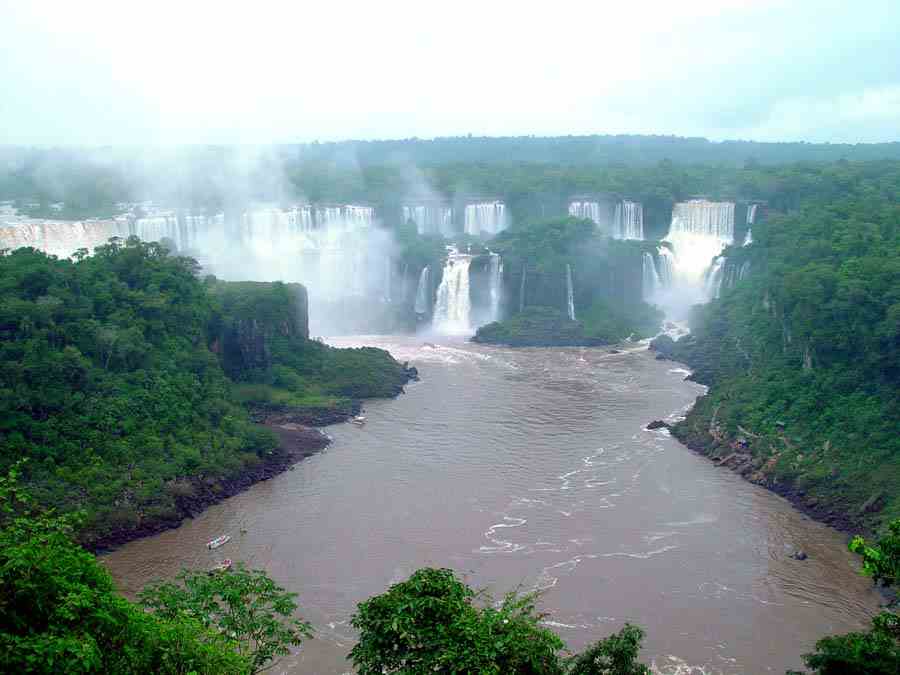 The National Parks people have done a brilliant job with the many walkways.
You can get up very close to the roaring water as well as walking over some parts of the falls.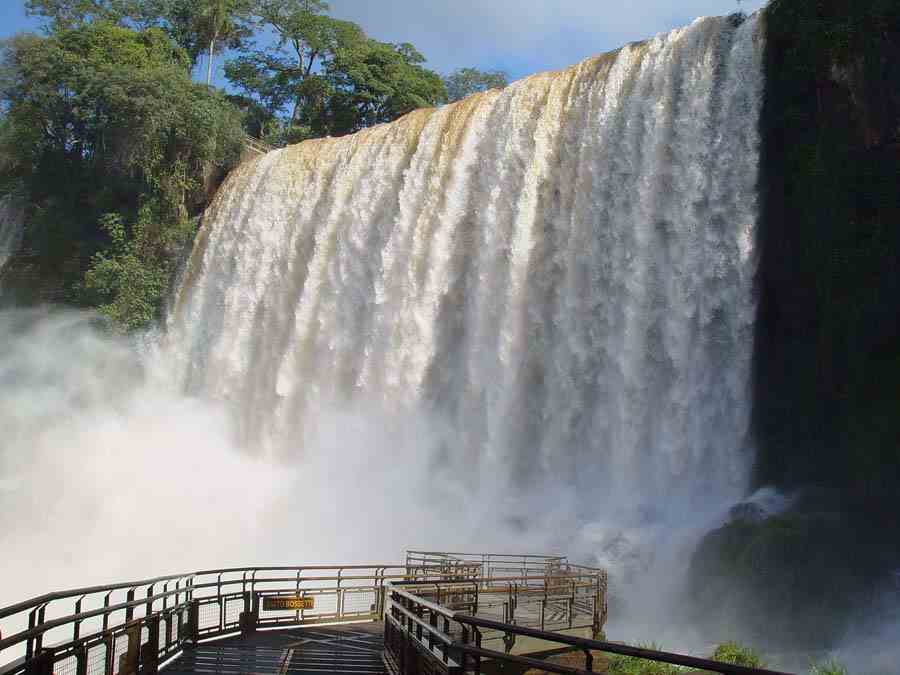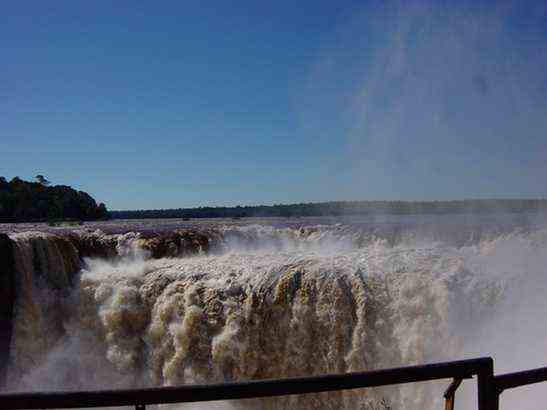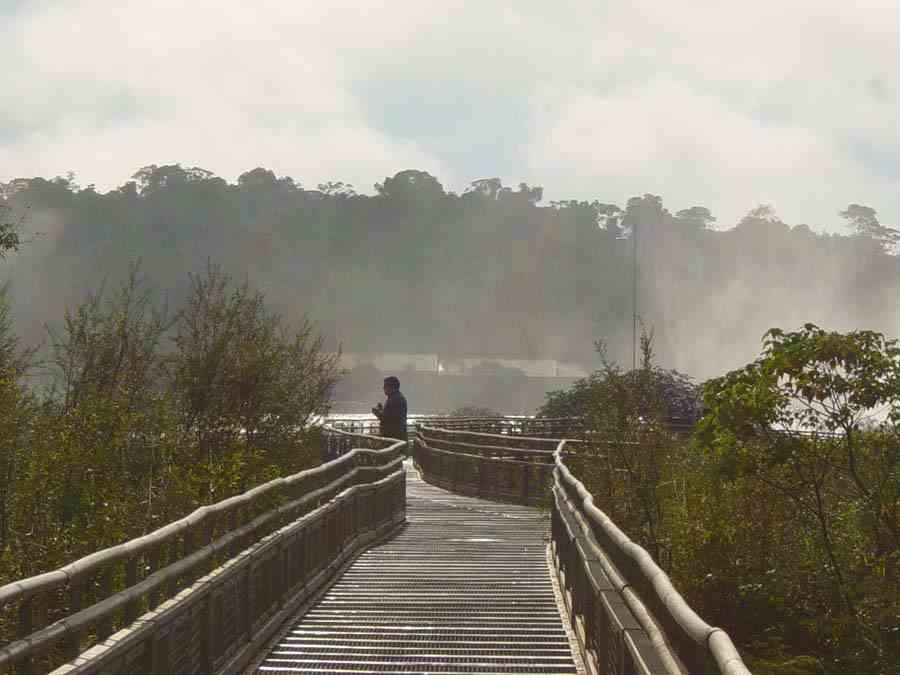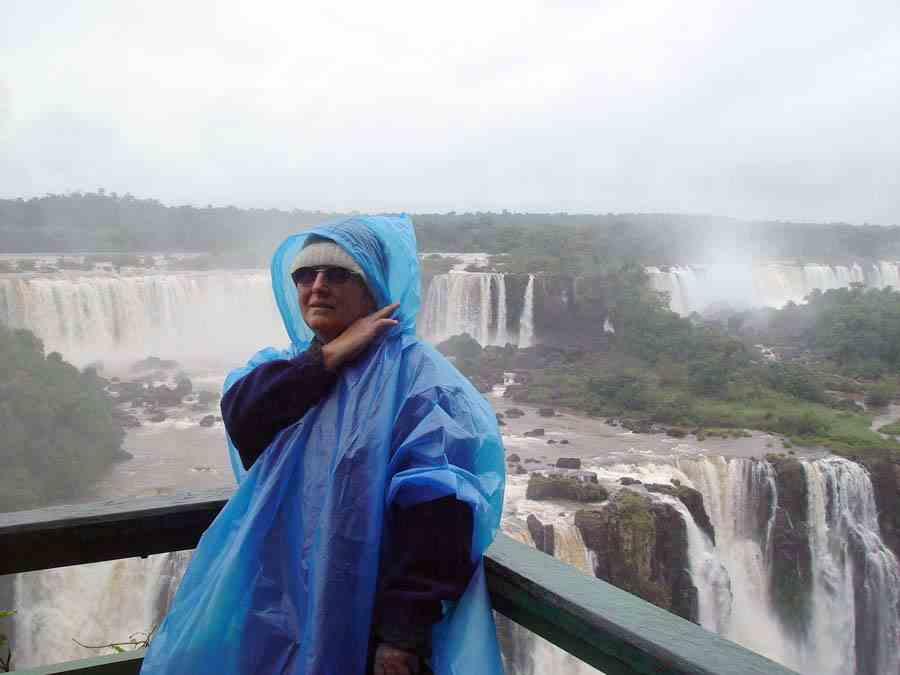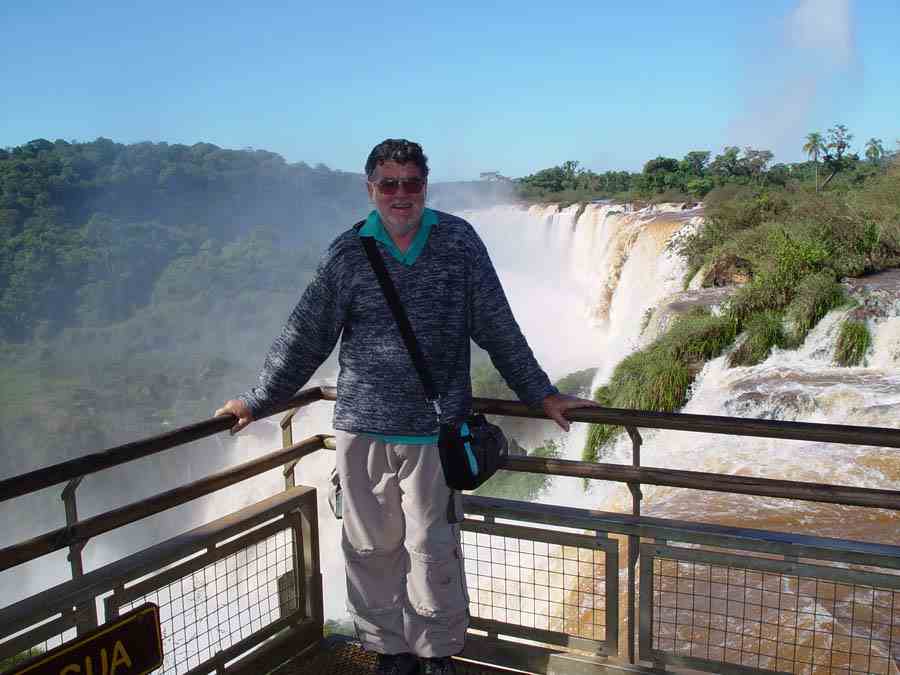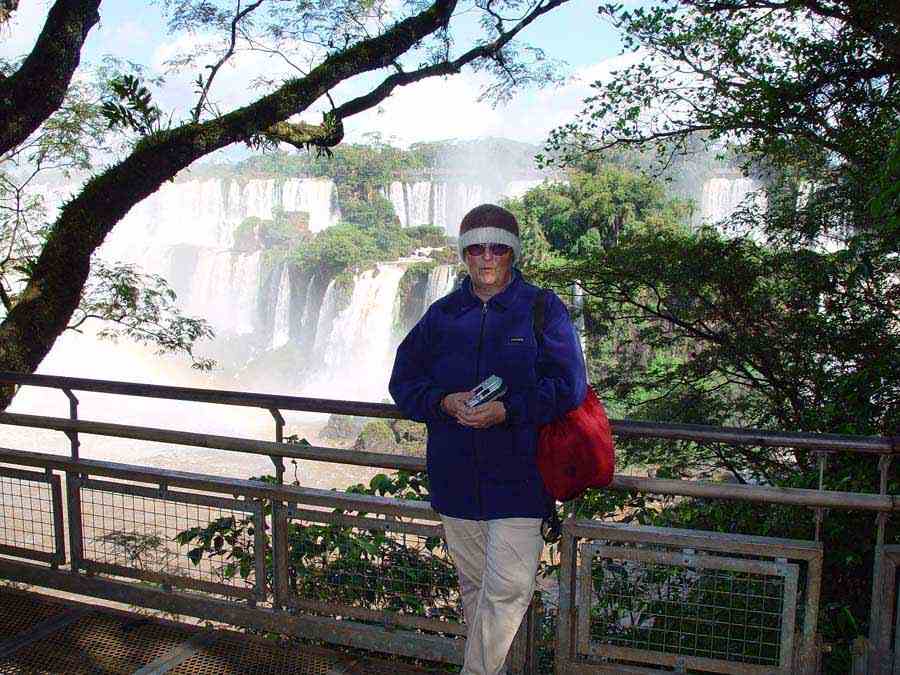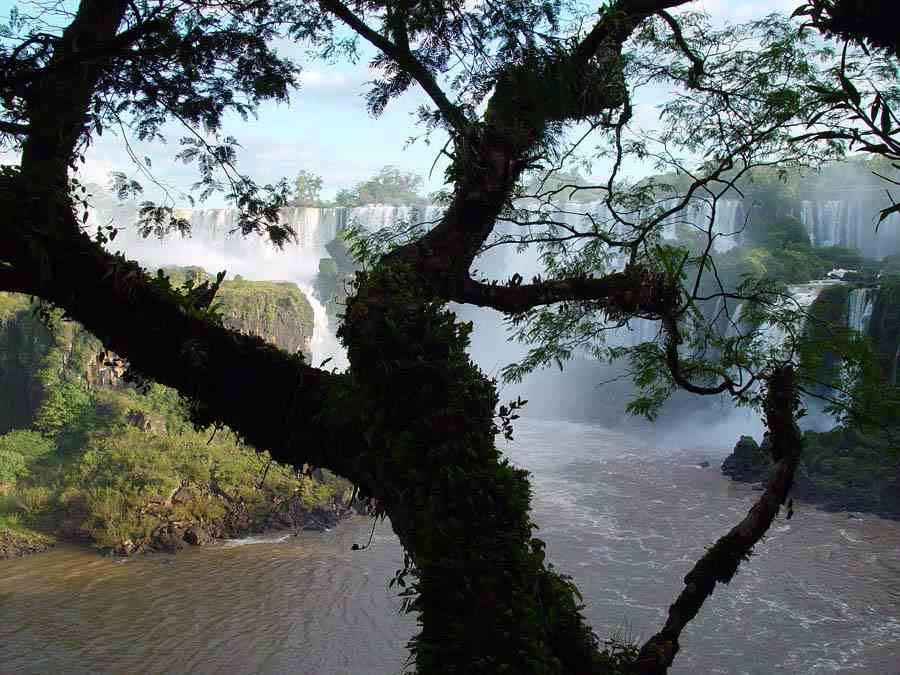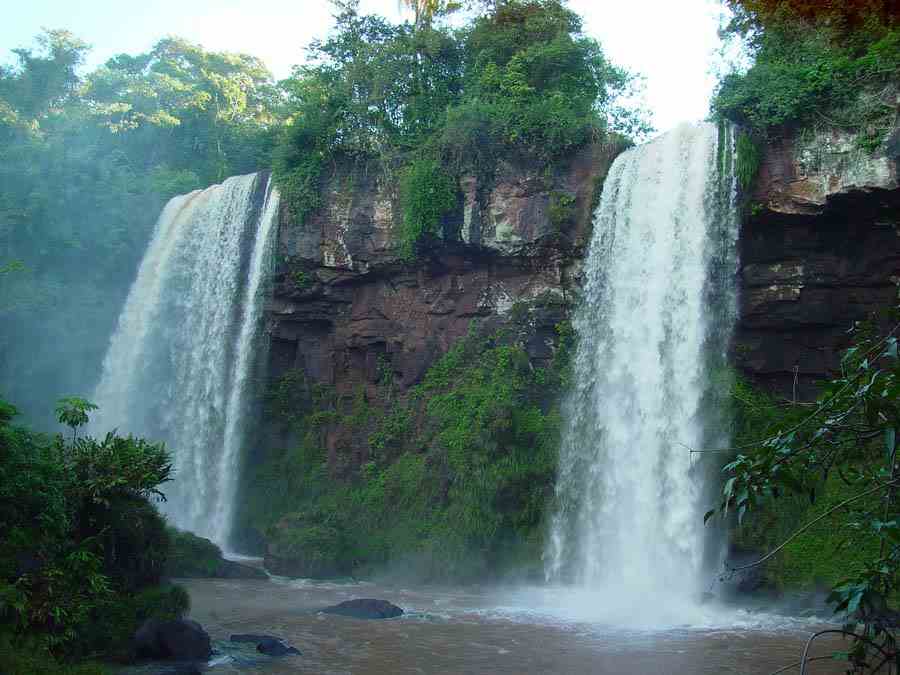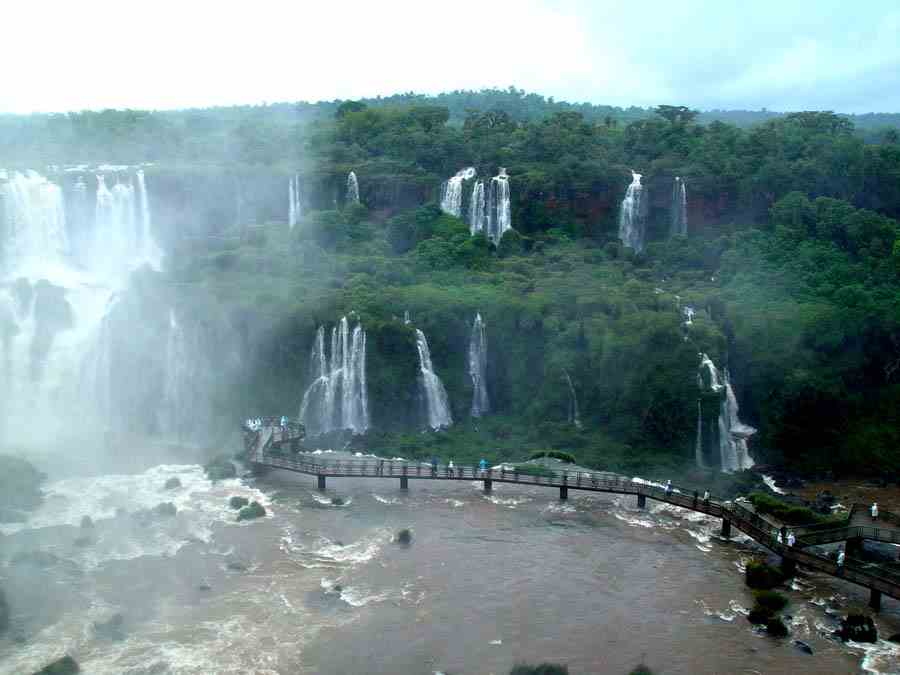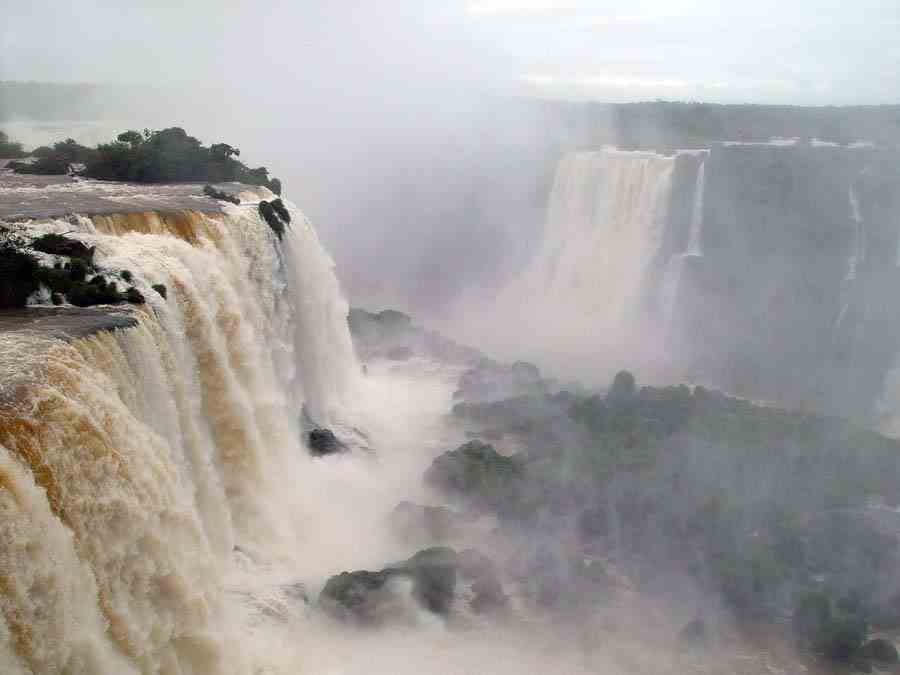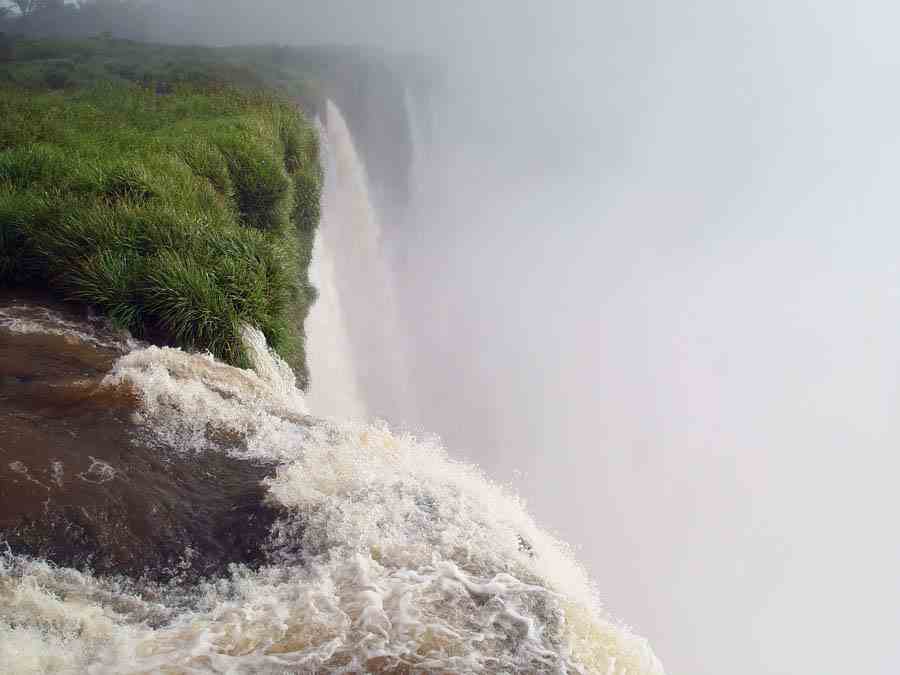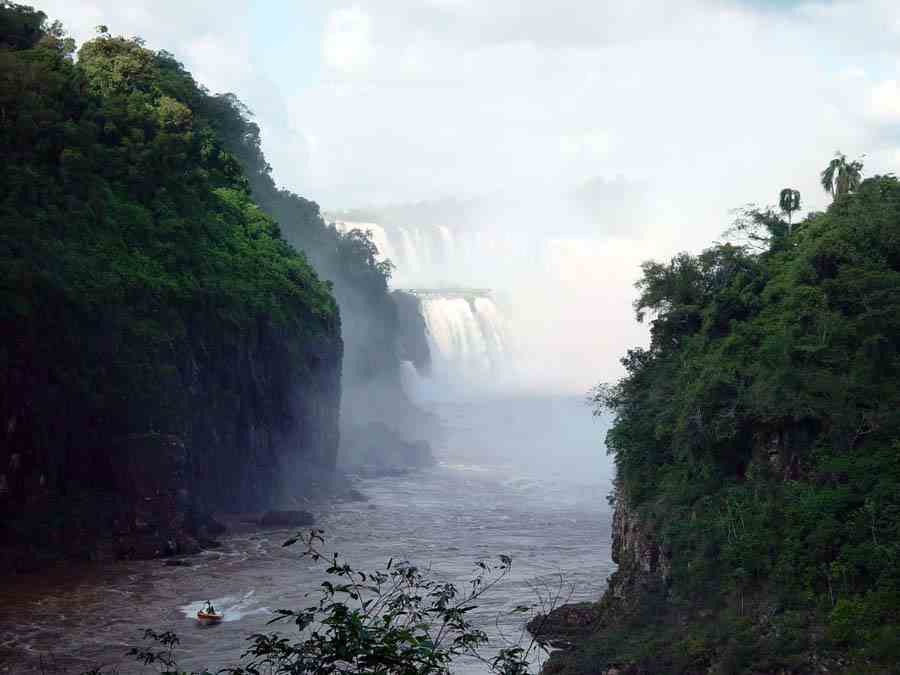 Garganta del Diablo (Devil's Throat)
You can close for the deafening (and dampening) experience here on the Brazil side.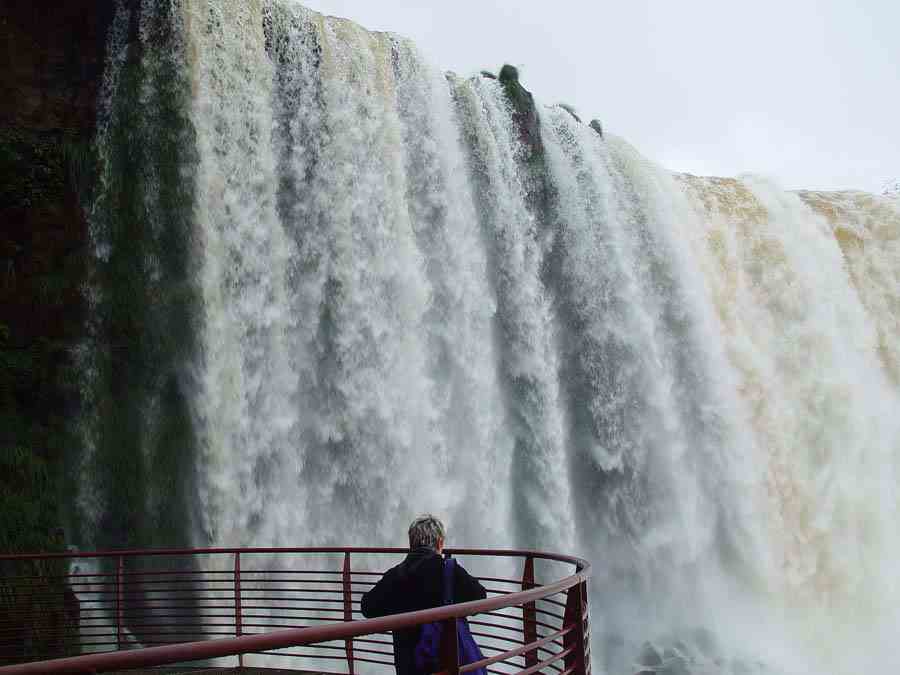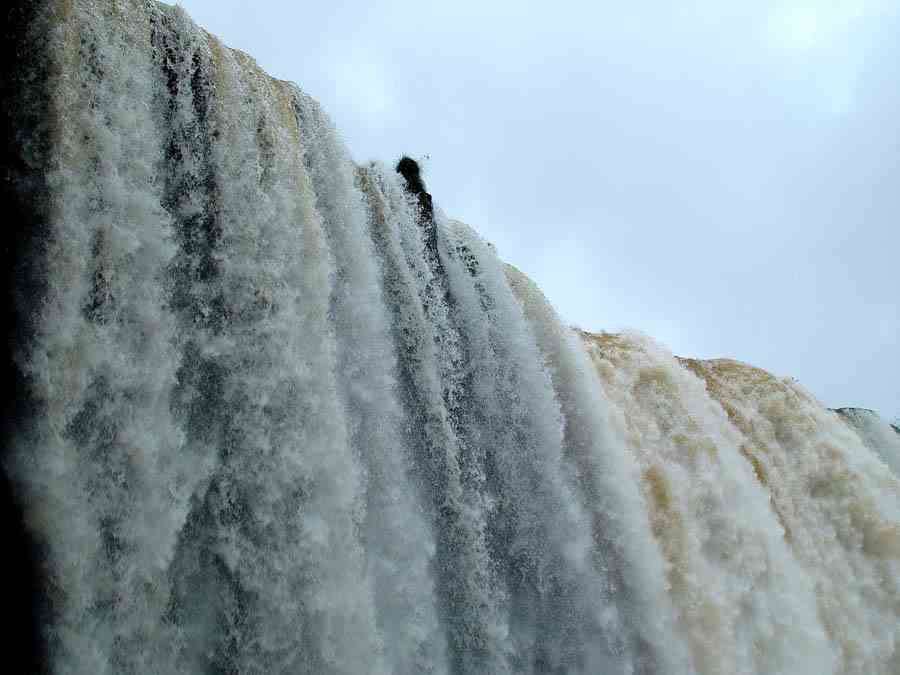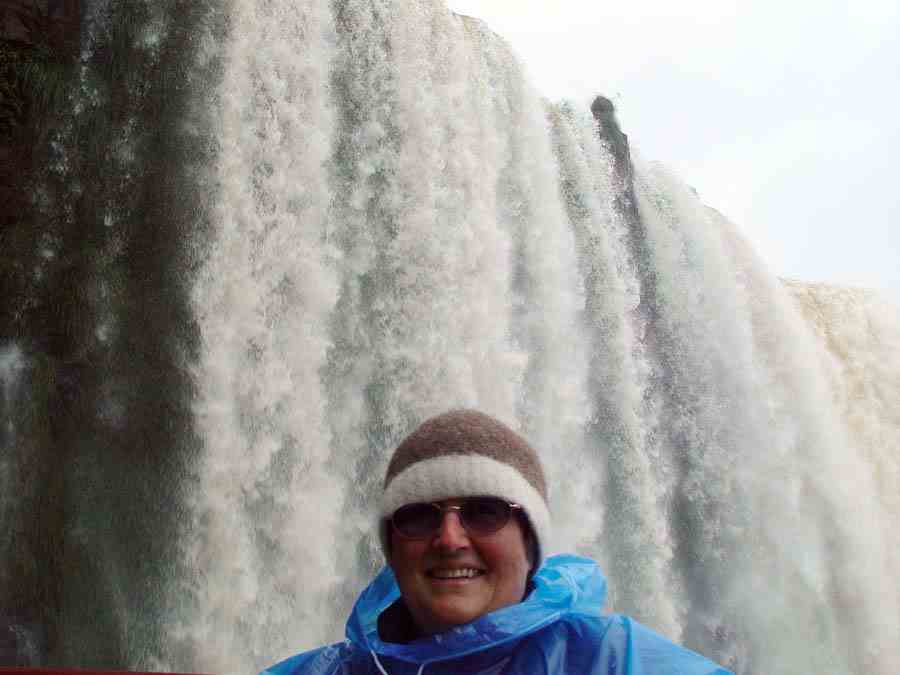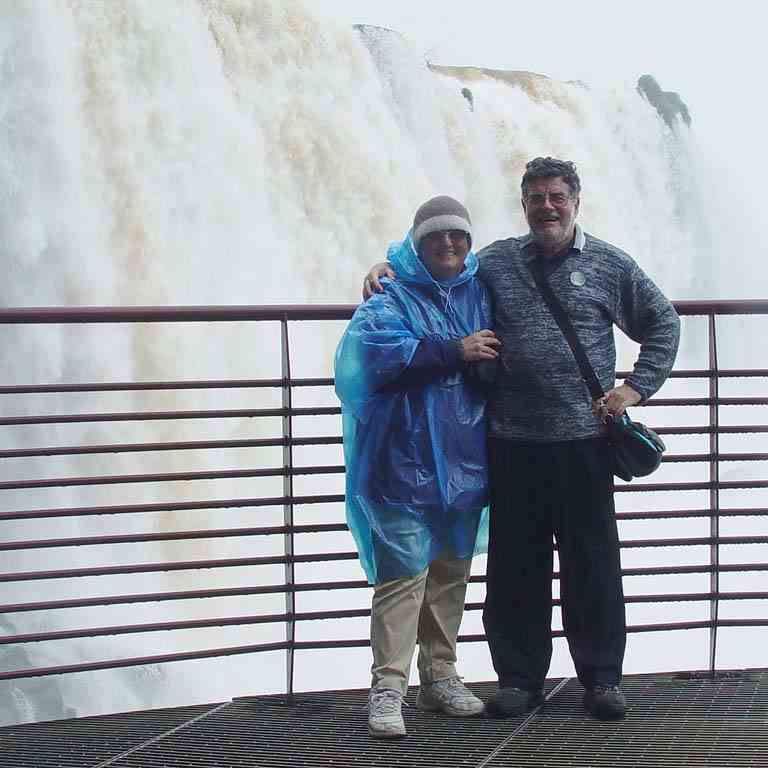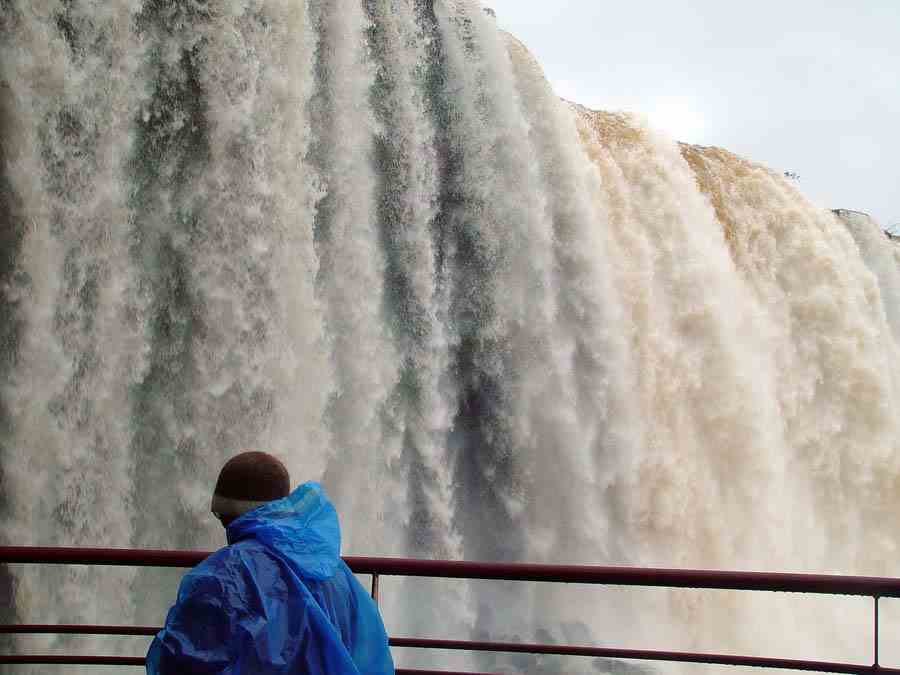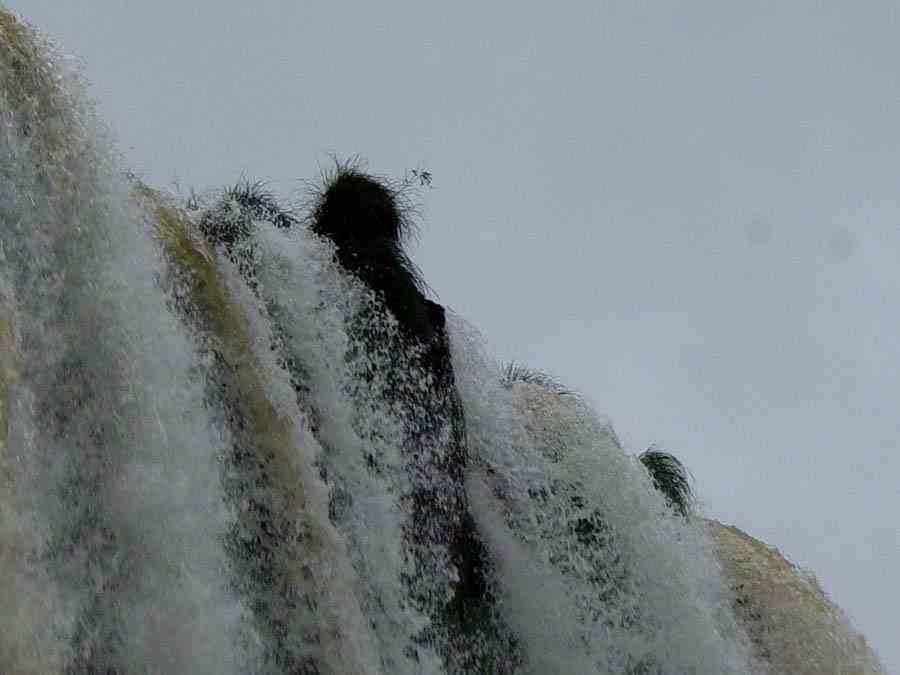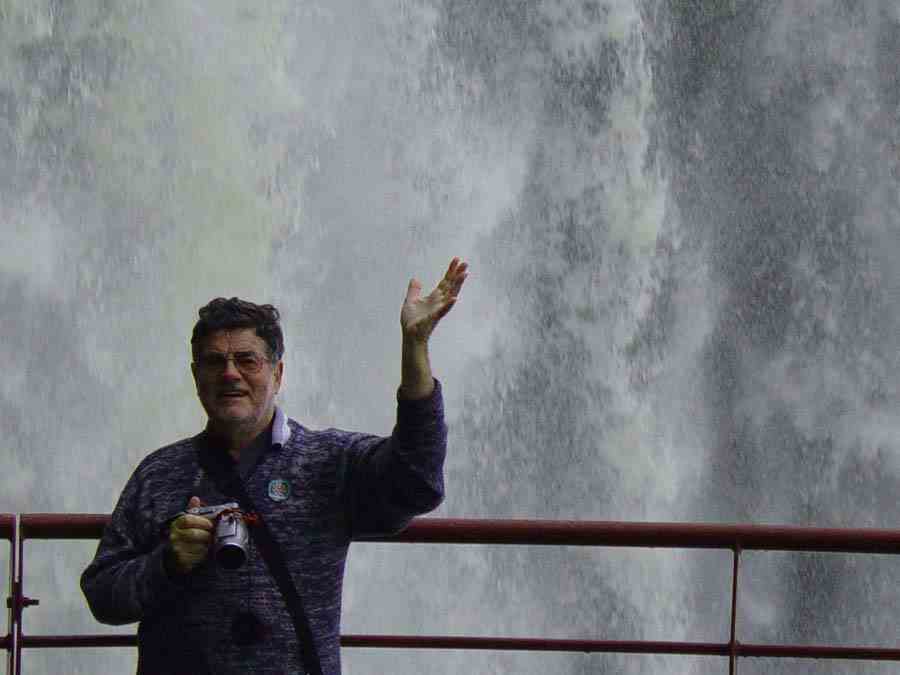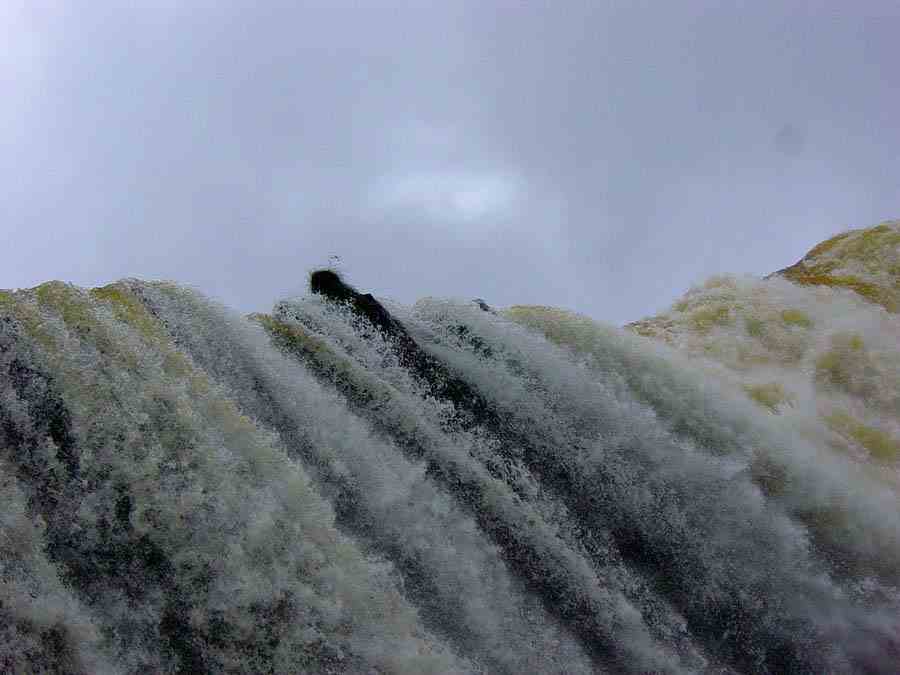 On the Argentine side you can get up close too.
Firstly in Parque Nacional Iguazú you ride 2km on the park "train"...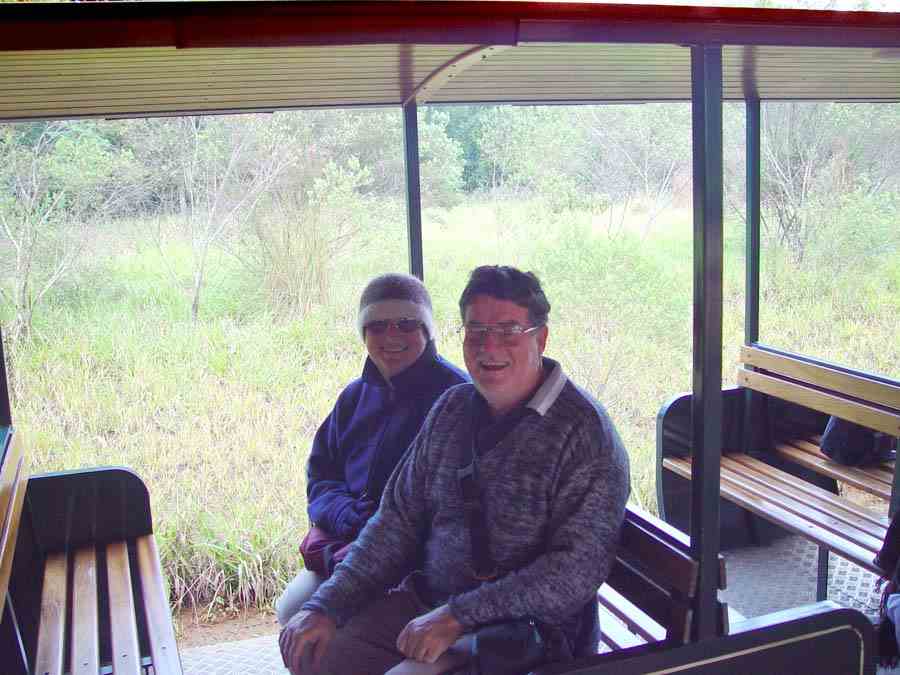 ... and then walk 1.2km along the walkways across the river above the falls ...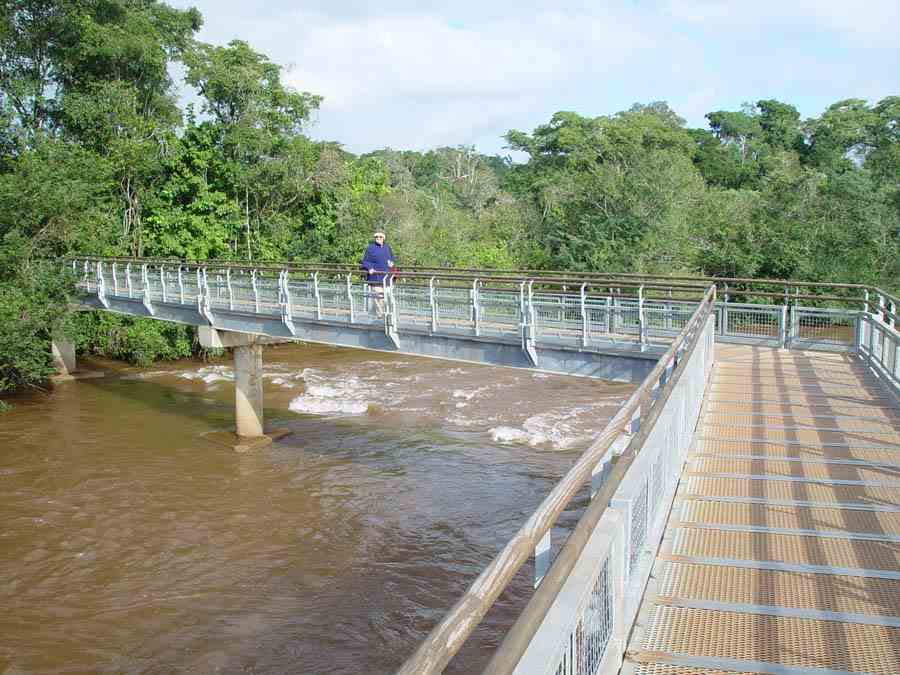 ... ... ... ... ...
... ... ... ... ...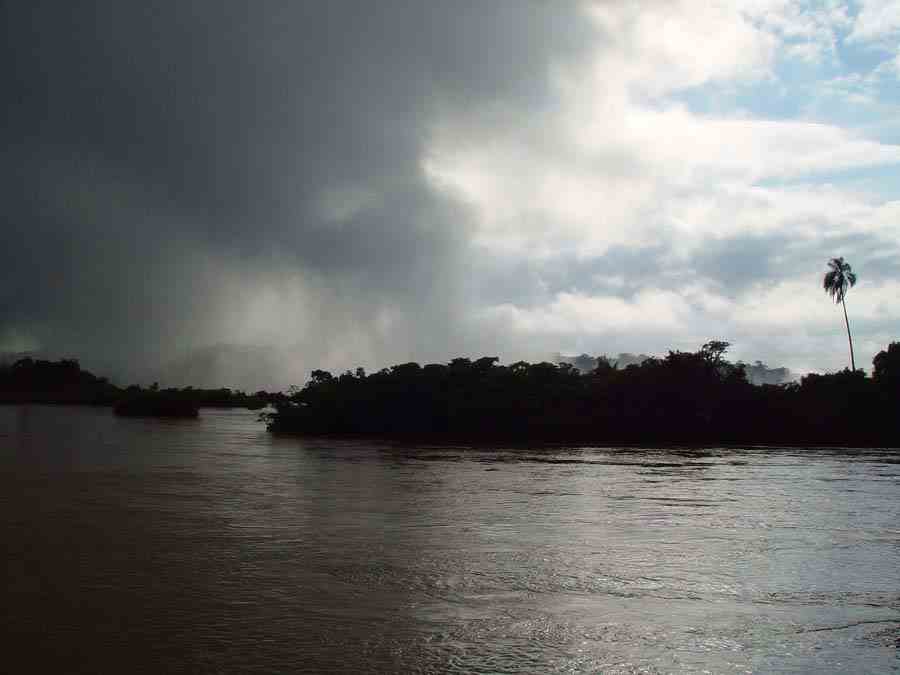 ... ... ... ... ...
... and you eventually reach the
Devil's Throat
.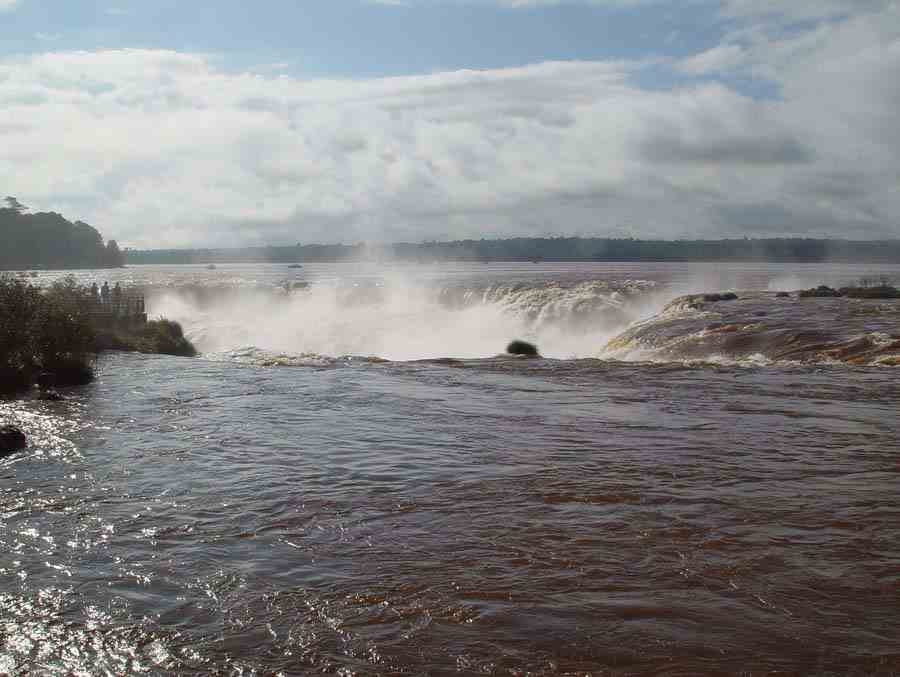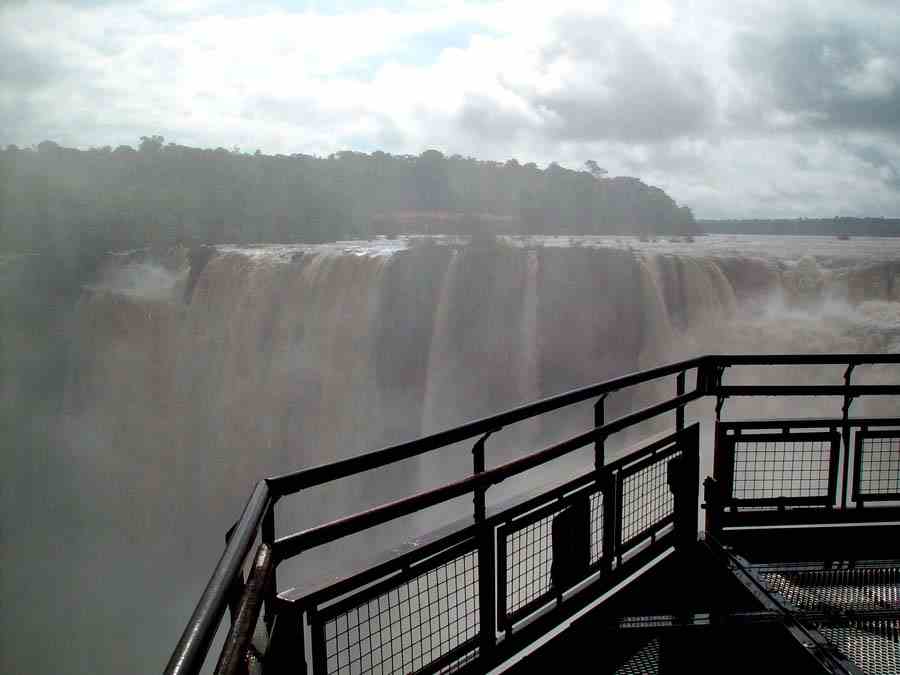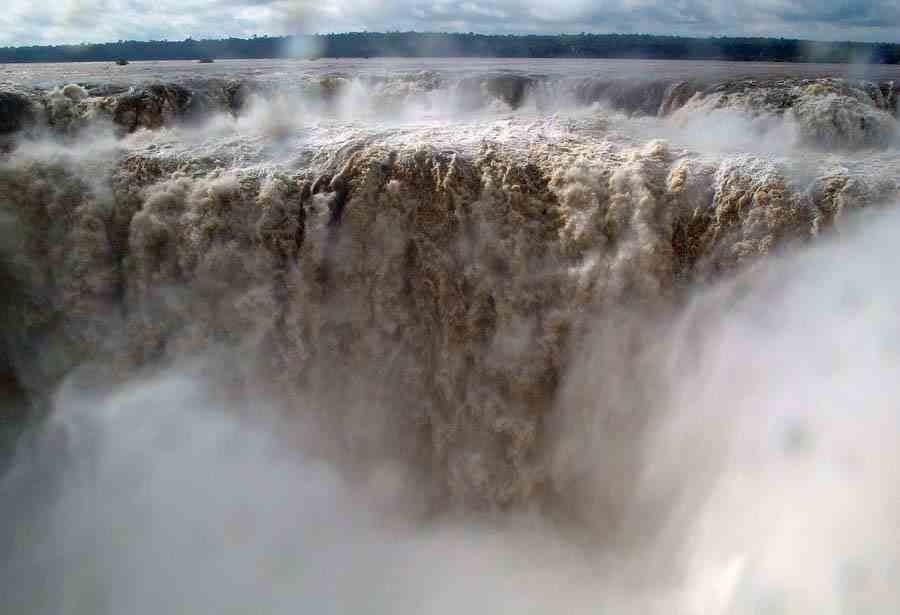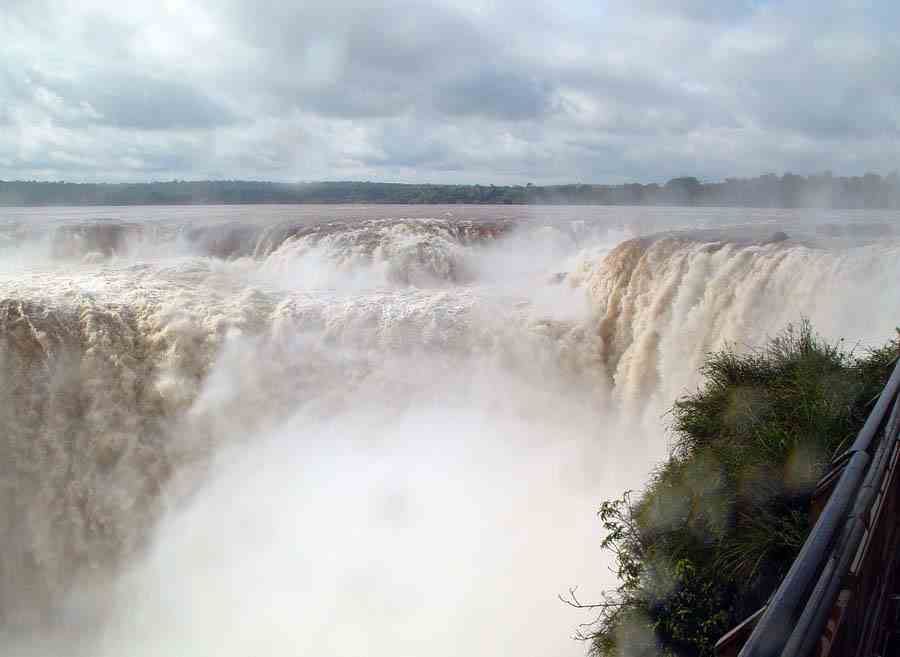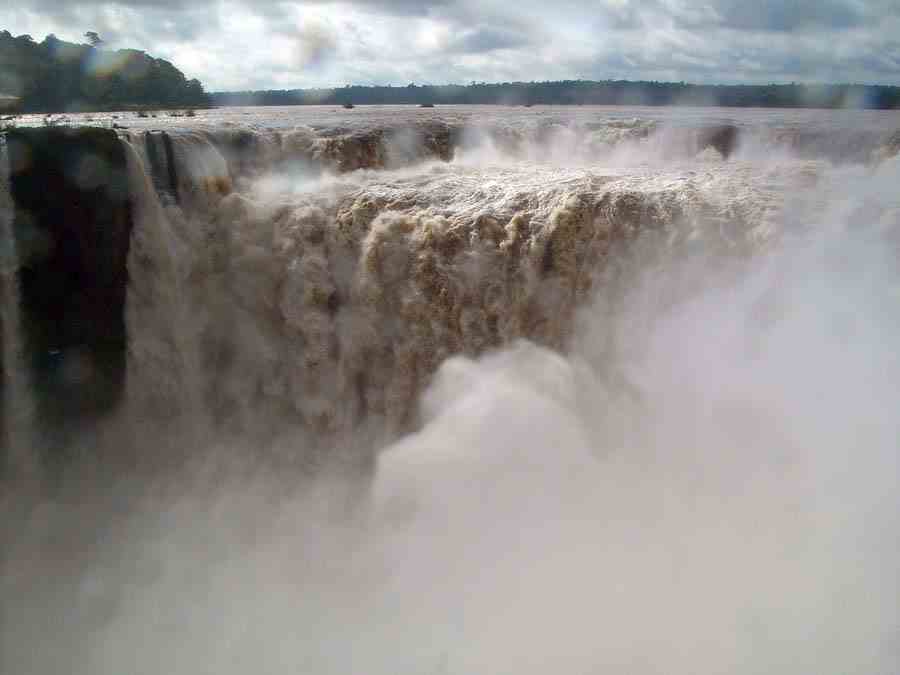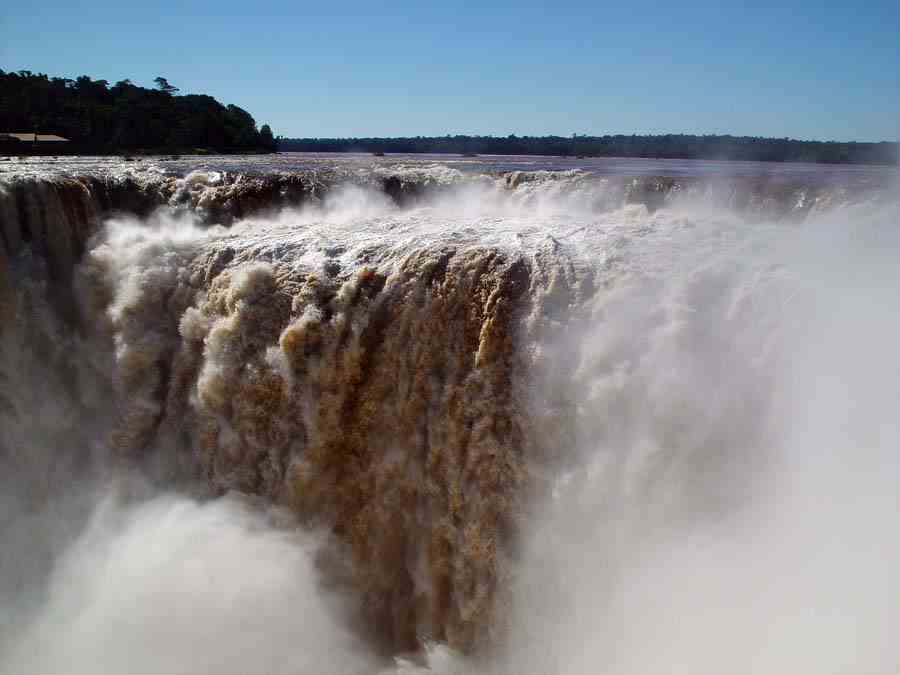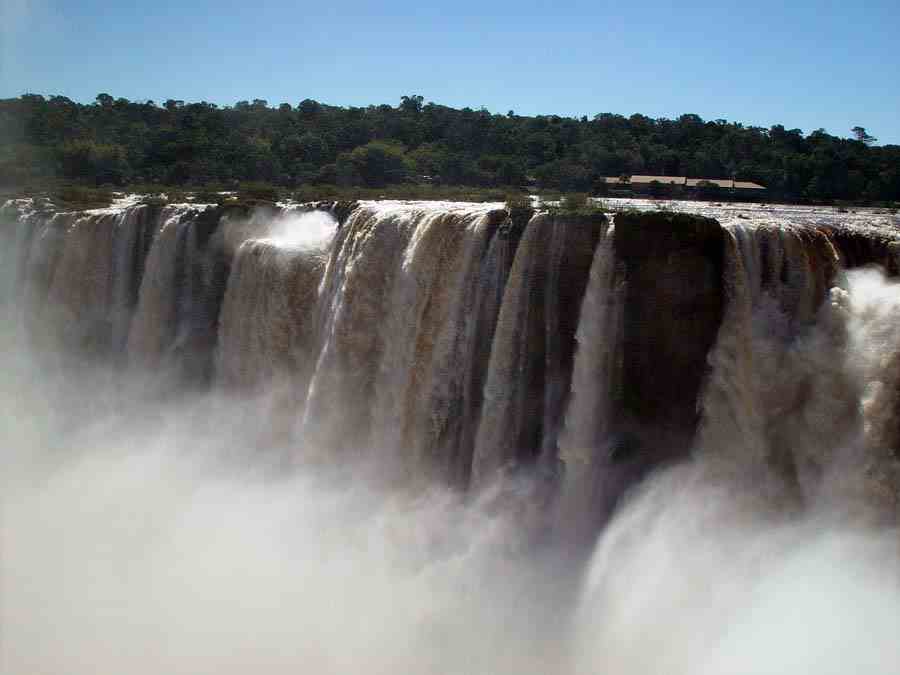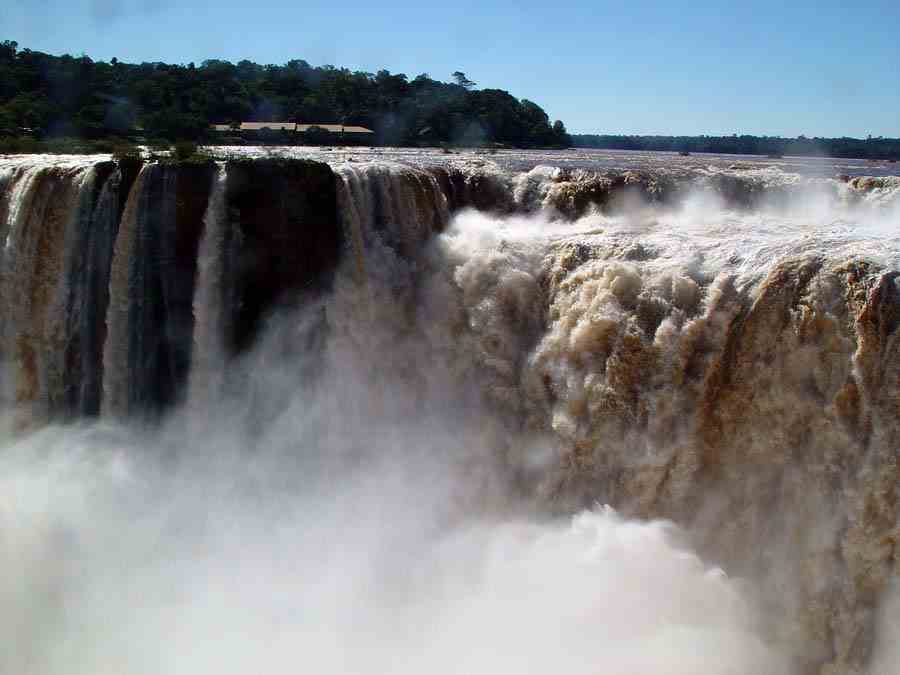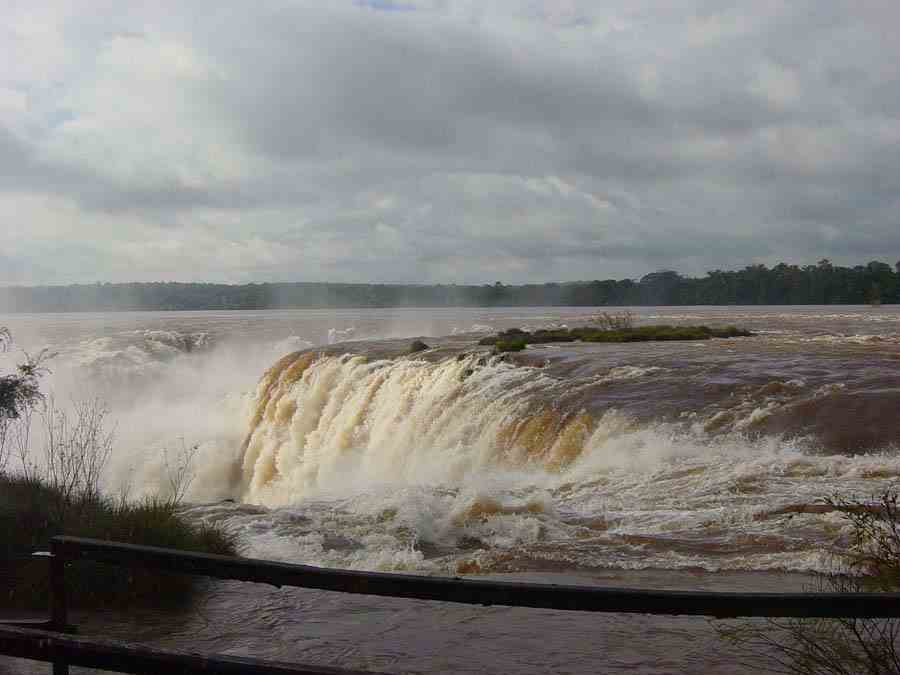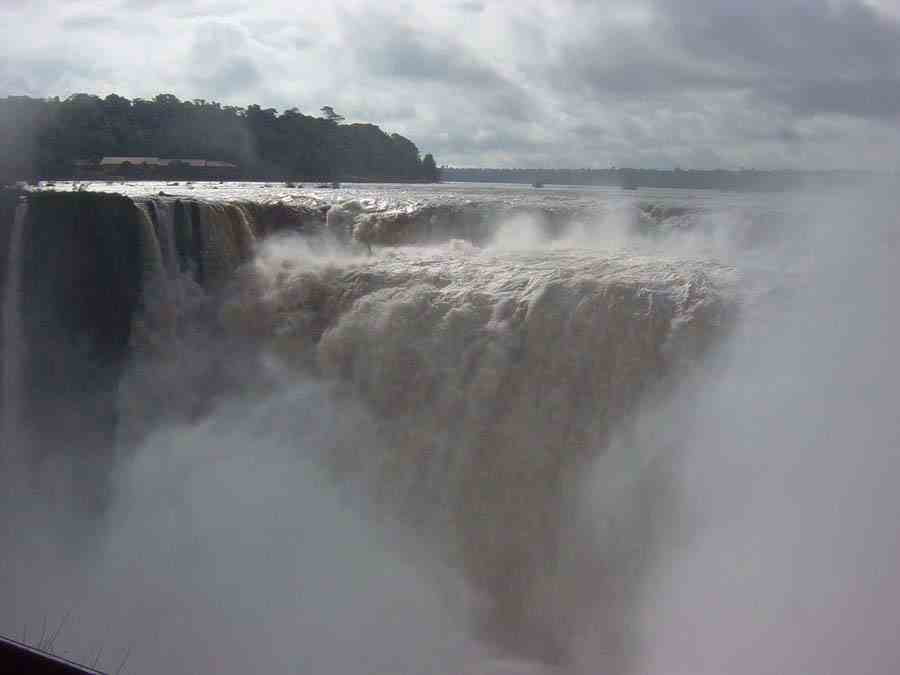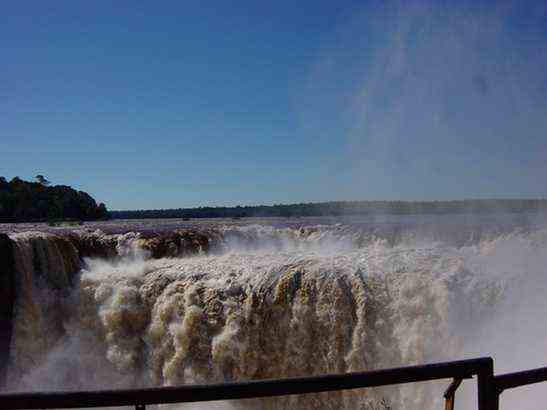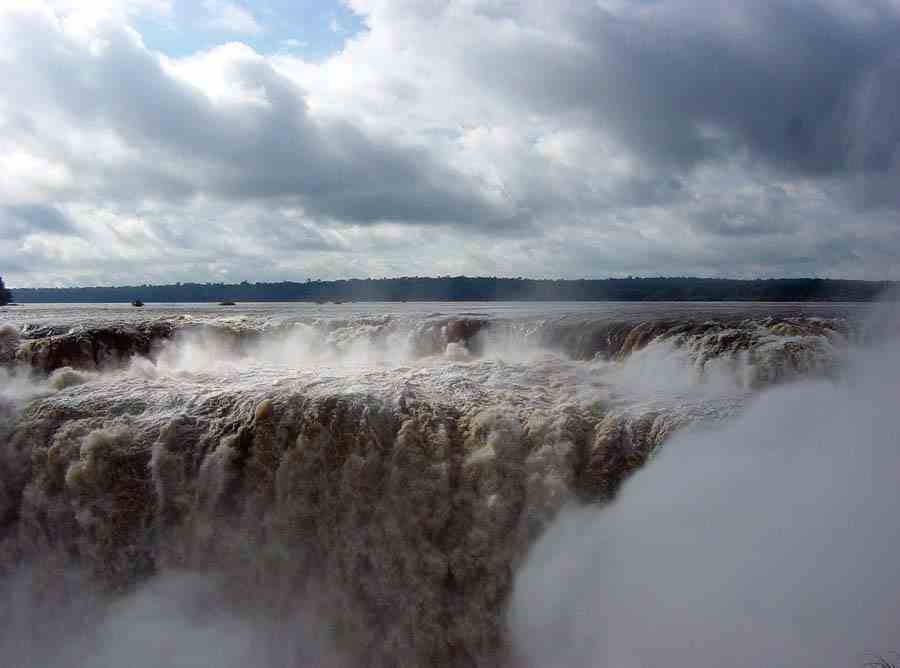 Iguazu Falls are so good that we returned there as part of our 2007 South American tour. Click here for more stunning photos ...