King George Falls
(Kimberley - Western Australia)


In April-May 2001 we went on a great 8-week around Australia tour.

Qantas had an excellent deal, now discontinued - for 30,000 frequent flyer points we could have 5 stopovers around Australia.
Our stopovers were Brisbane, Cairns, Gove, Darwin and Perth.


On this trip we went on a 10-day cruise on the
Coral Princess
from Darwin to Broome.
We had a 16km trip up the King George River gorge in a zodiac to the falls.

The falls are located in a remote area of The Kimberley in the north of Western Australia.

The recorded height of the King George waterfall varies widely, with some sources claiming the descent is in the range
of an extraordinary eighty to one hundred metres over a sandstone cliff into tidal waters.



King George Falls can be viewed by boat and by air.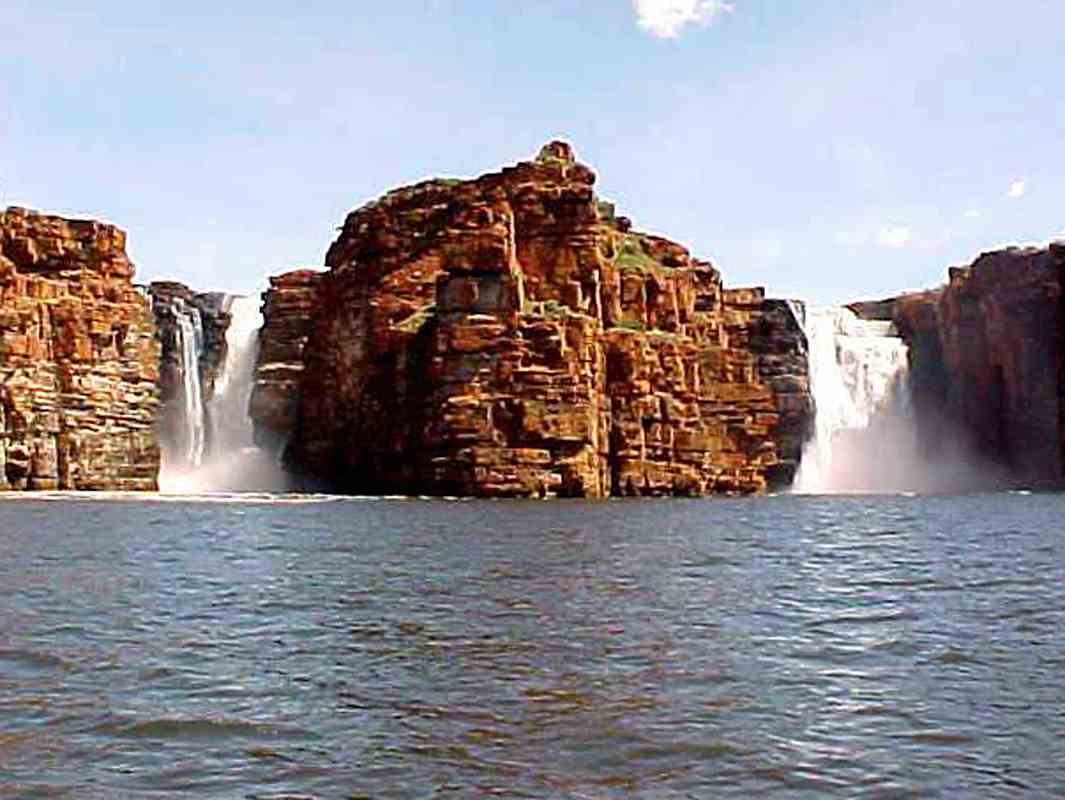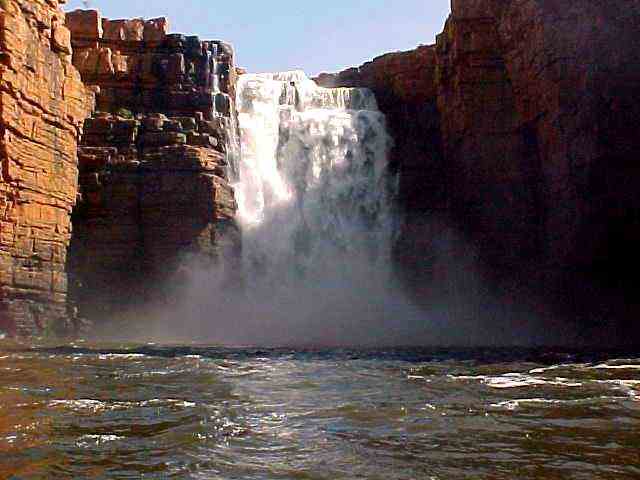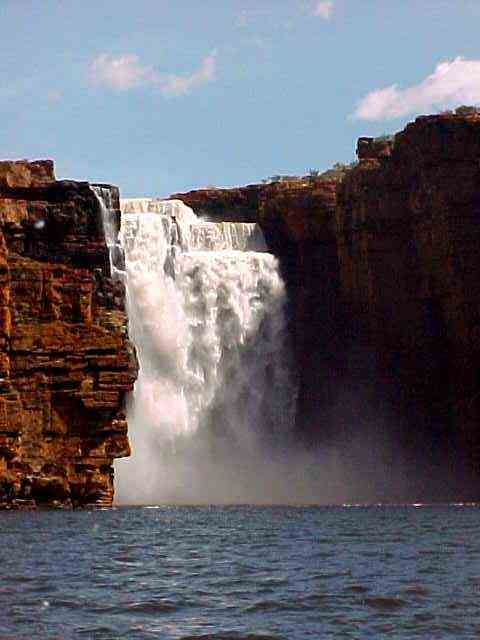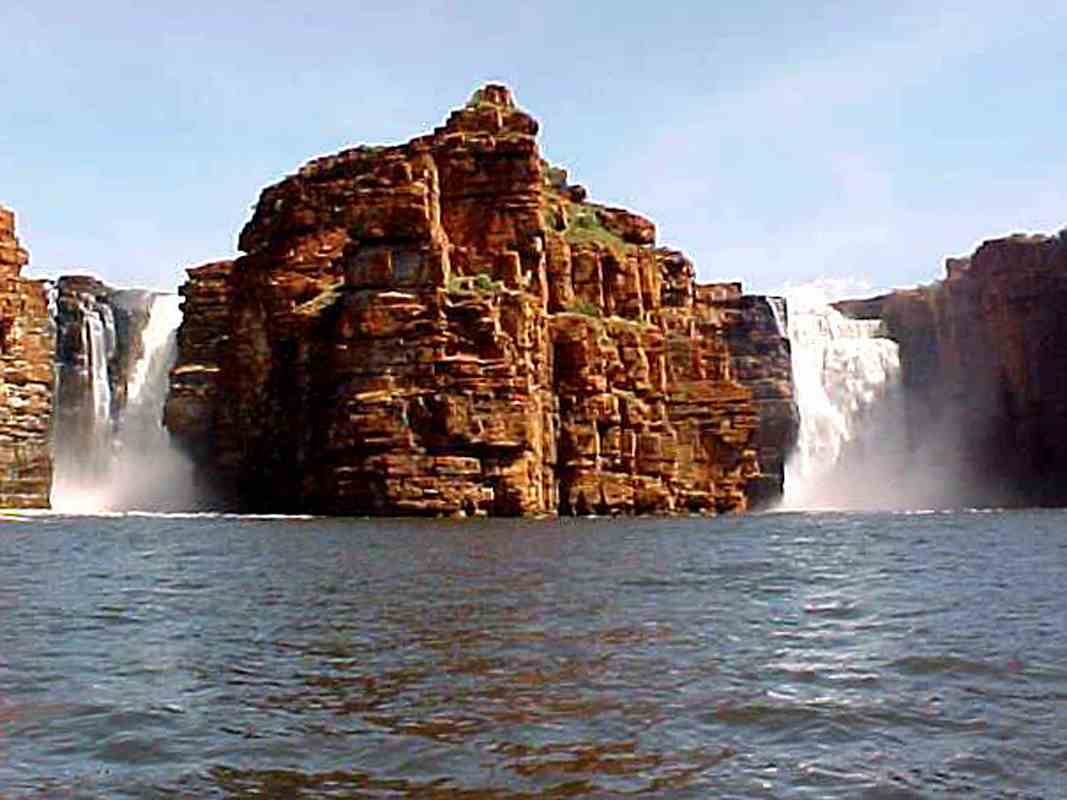 ..