Ngorongoro Crater Conservation Area
(Tanzania)
Ngorongoro Crater
is the world's largest unbroken, unflooded volcanic caldera.
The Crater, which formed when a giant volcano exploded and collapsed on itself some two to three million years ago,
is about 20km in diameter and almost 300 km² in area. It is 610 m deep.
There are no giraffes in the crater as the walls are too steep for their long legs.
Also there are no impalas or crocodiles.
I visited the Crater in 2008 as part of my 52-day, 7-country IntrepidTravel camping-truck trip from Nairobi to Johannesburg.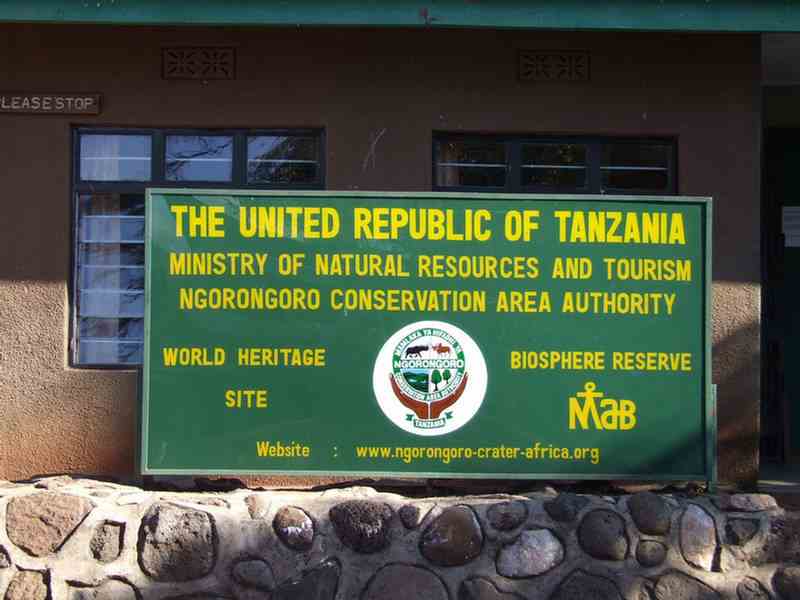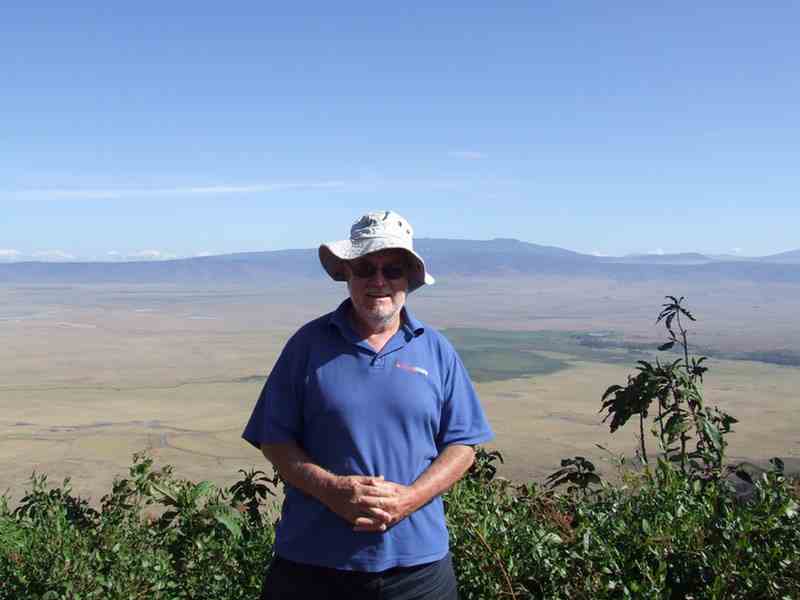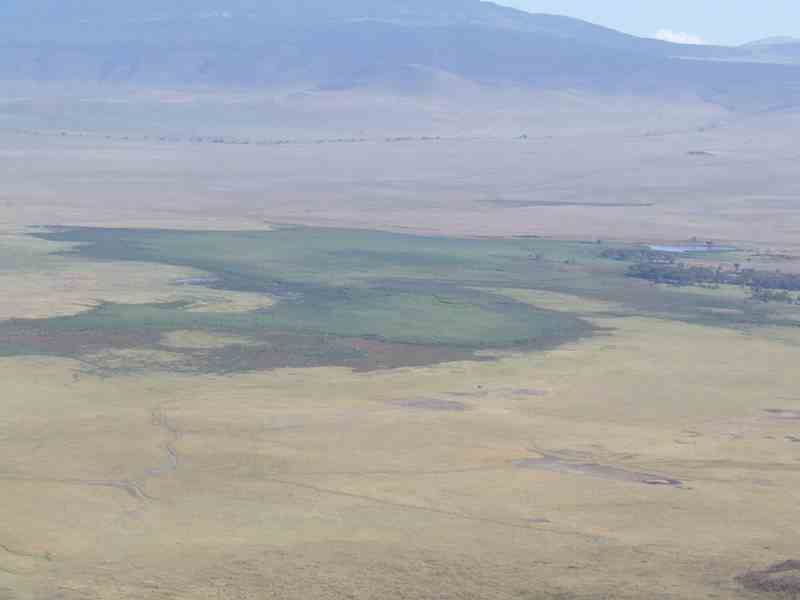 Apparently there is very little animal migration out of the crater
as the crater has permanent water and sufficient resources.
However, an effect of this 'enclosure' situation means that the population of Ngorongoro lions is severely inbred,
with many genetic problems passed from generation to generation.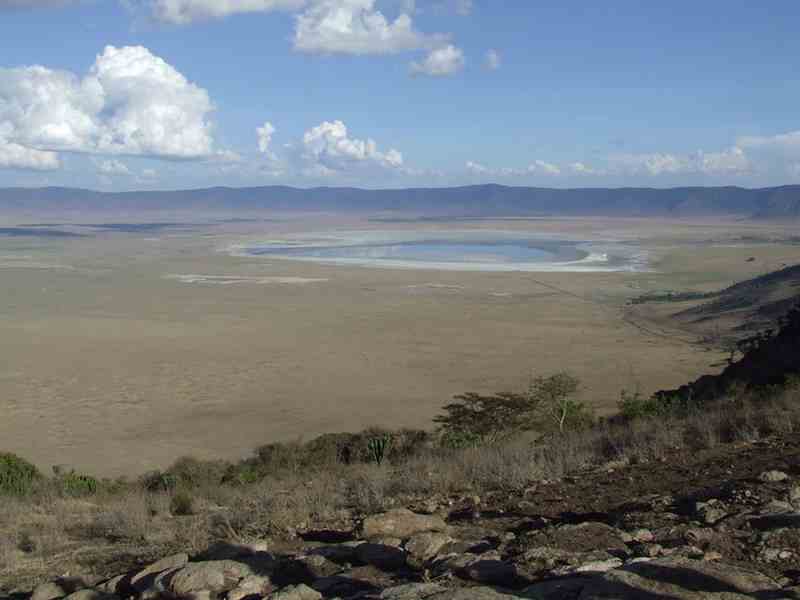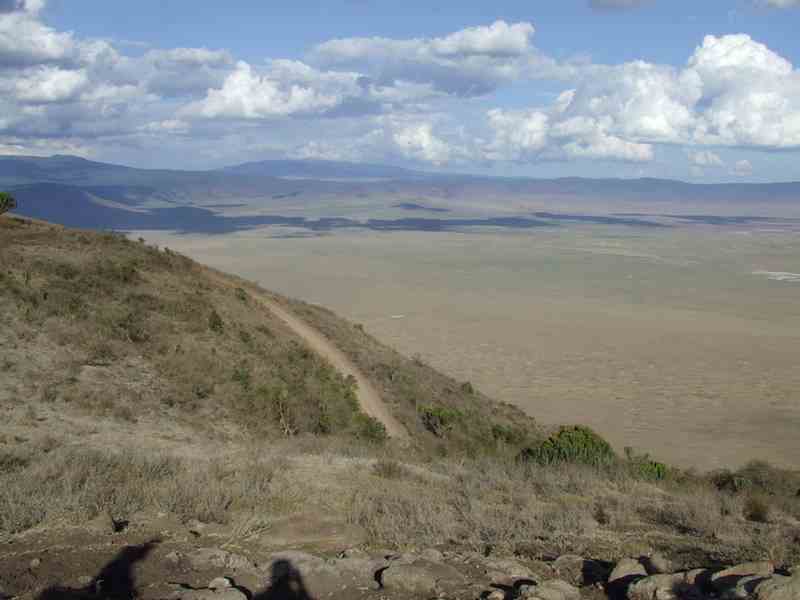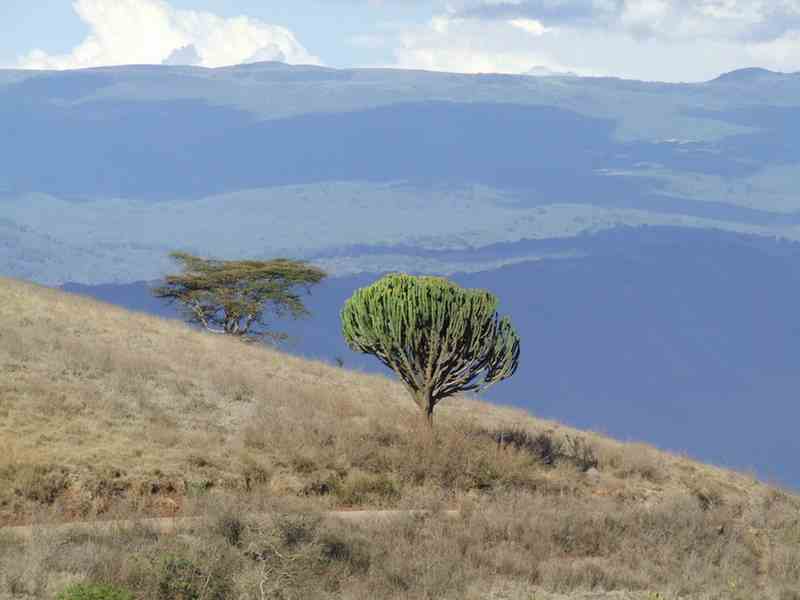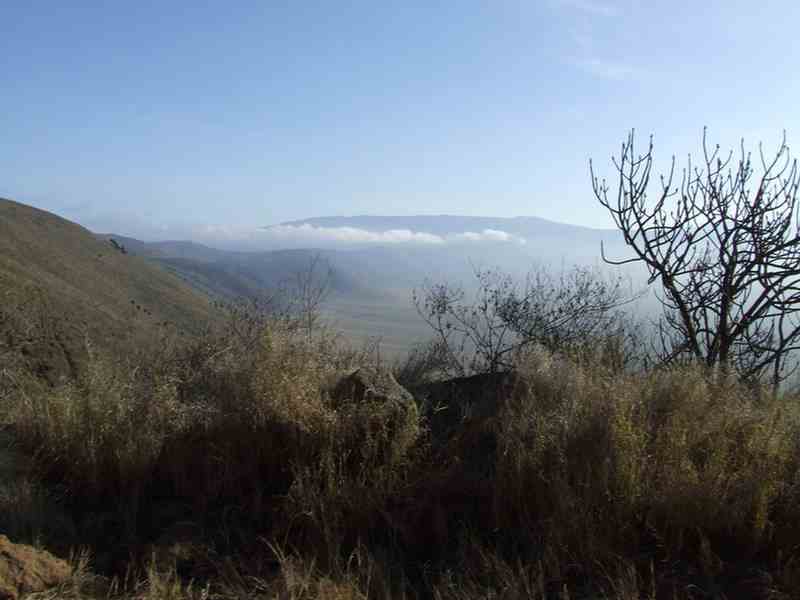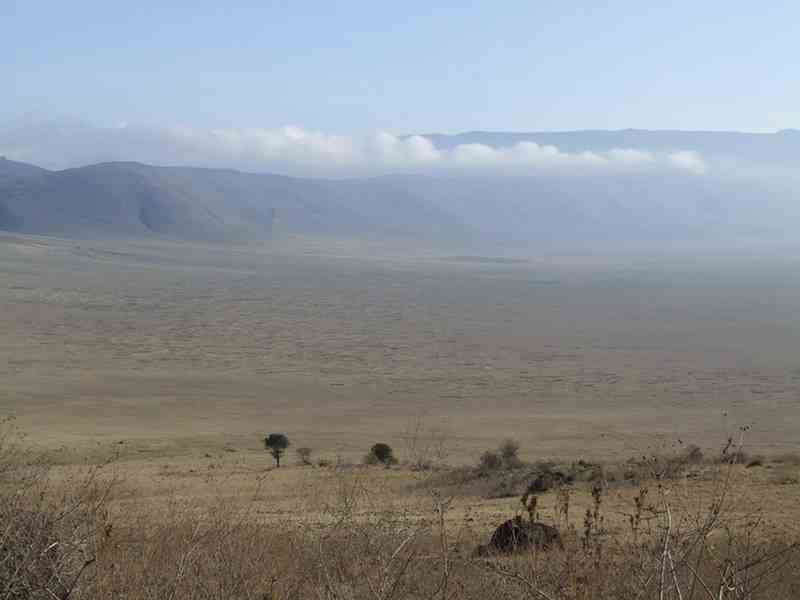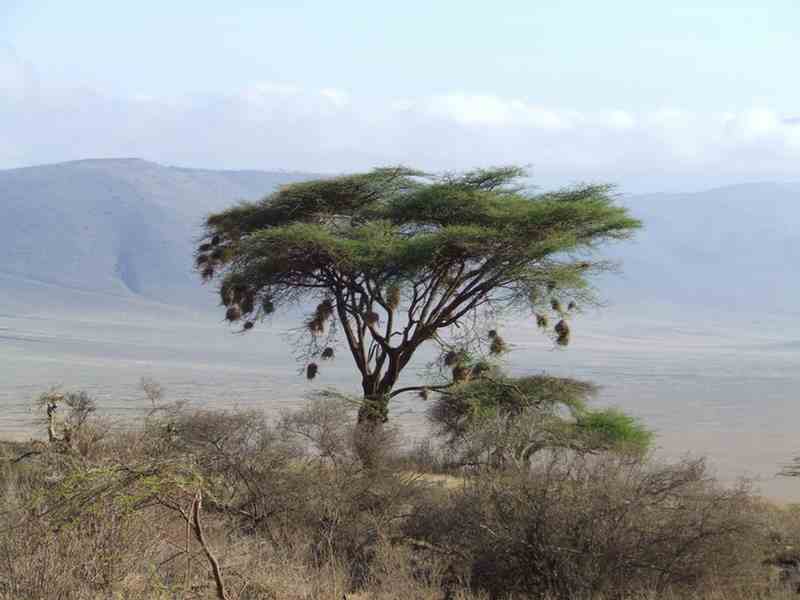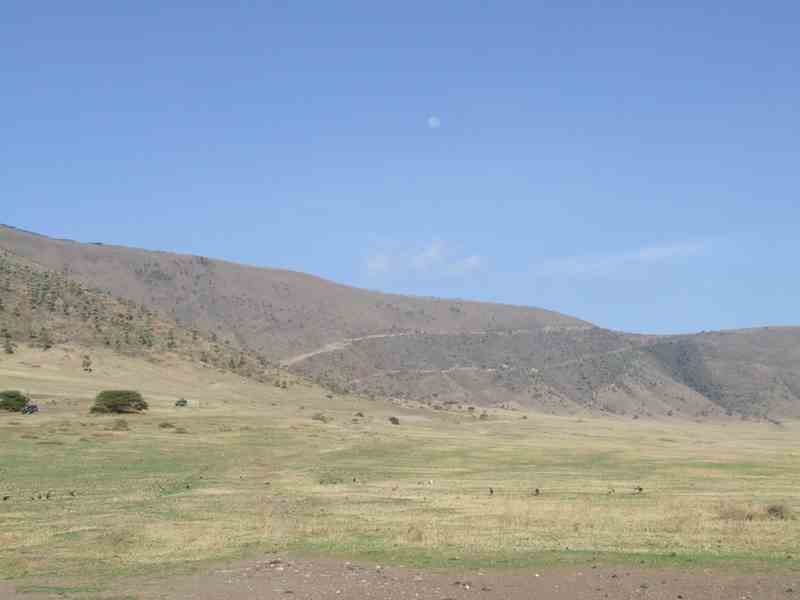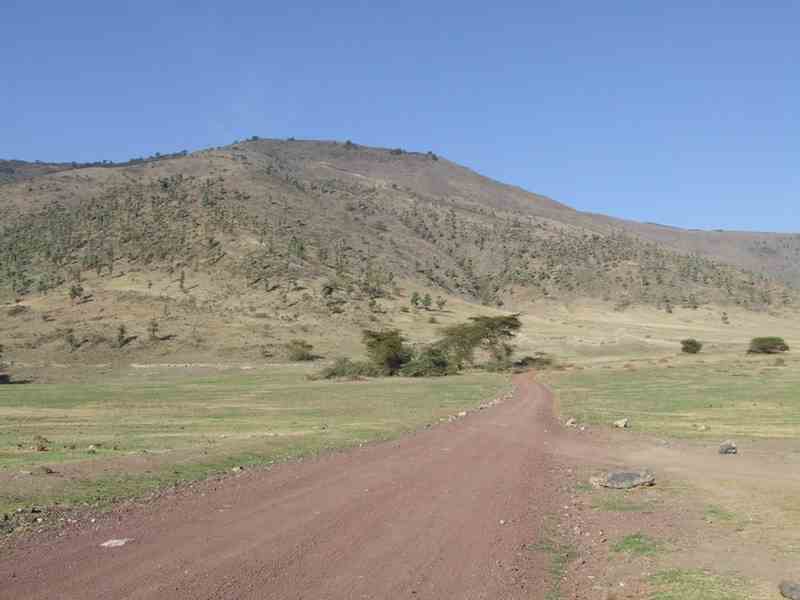 The sides were too steep for our truck, so we were taken on safari Landcruisers.
We could stand on the seats for a better view.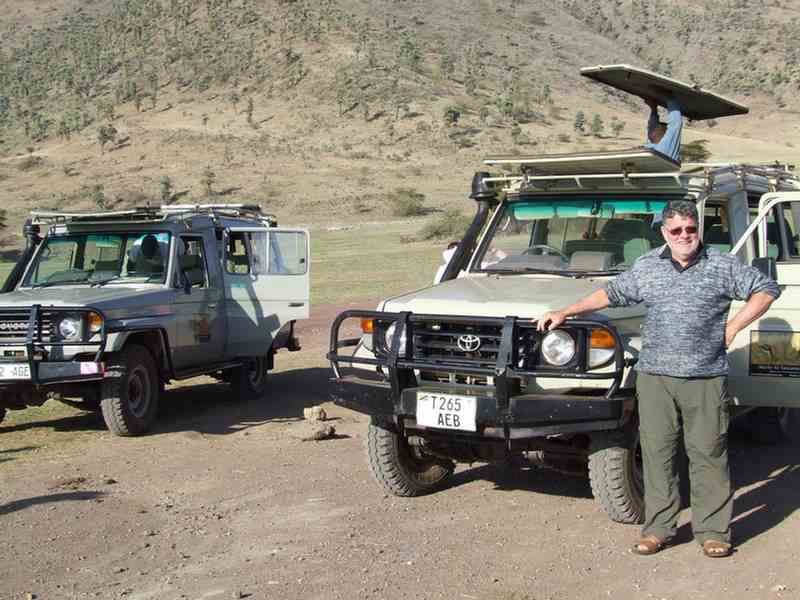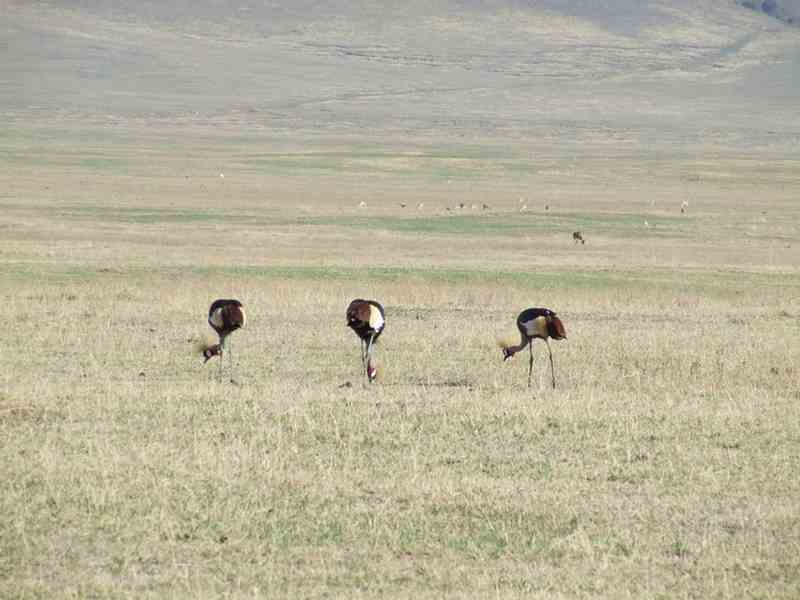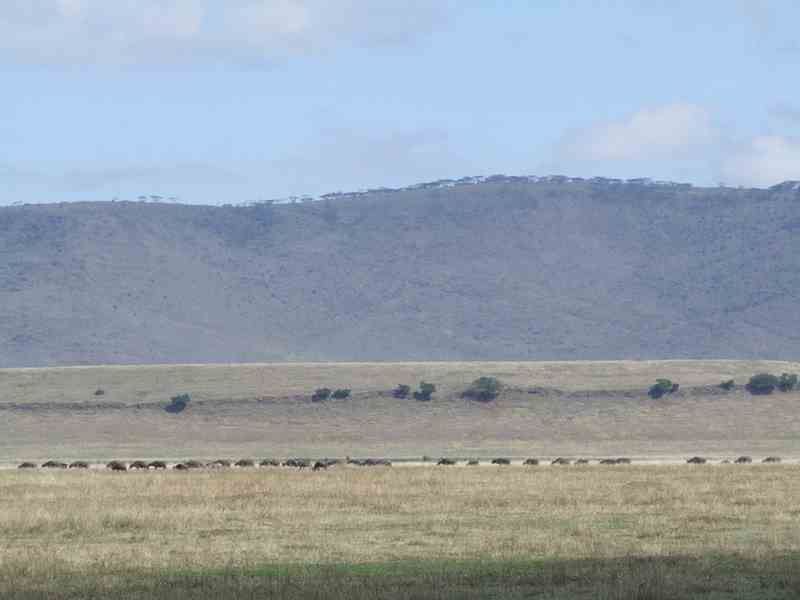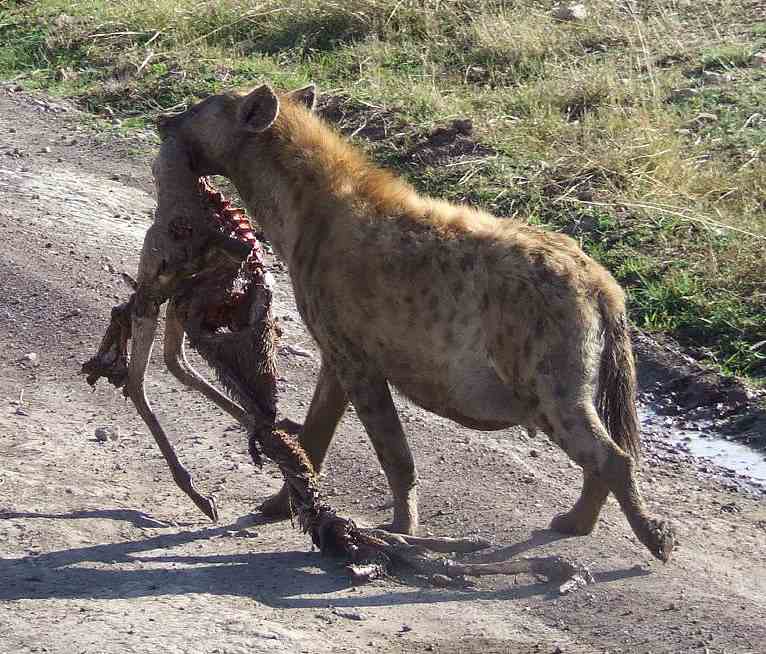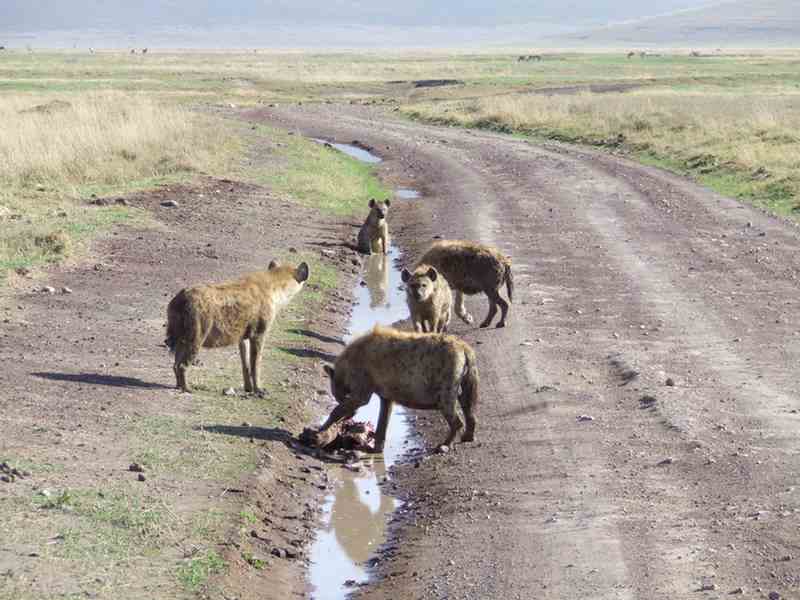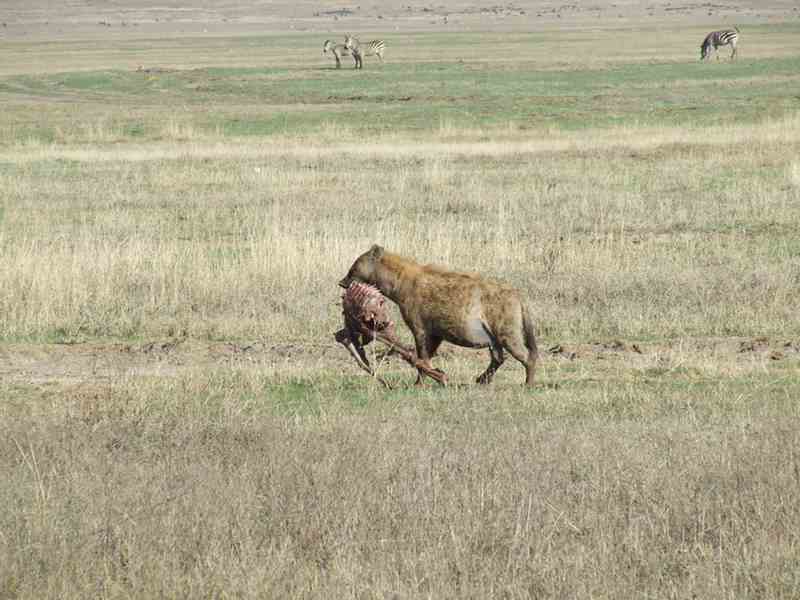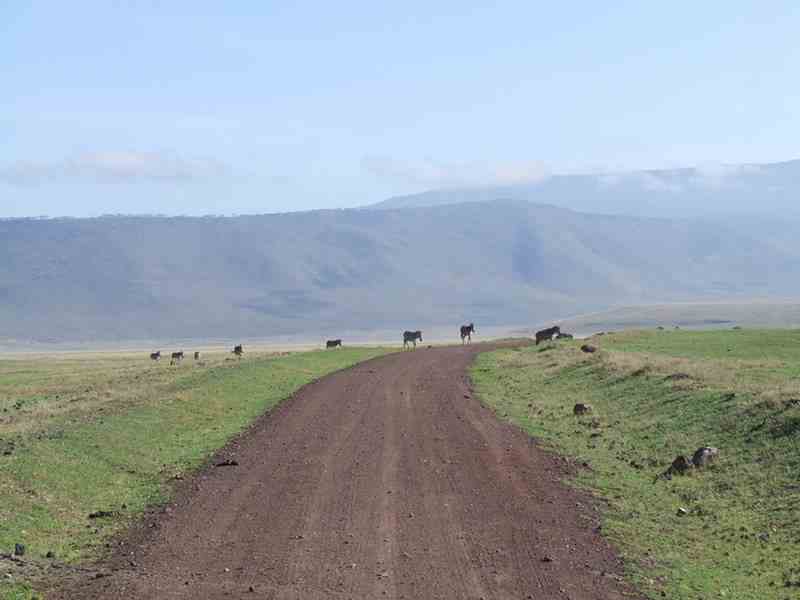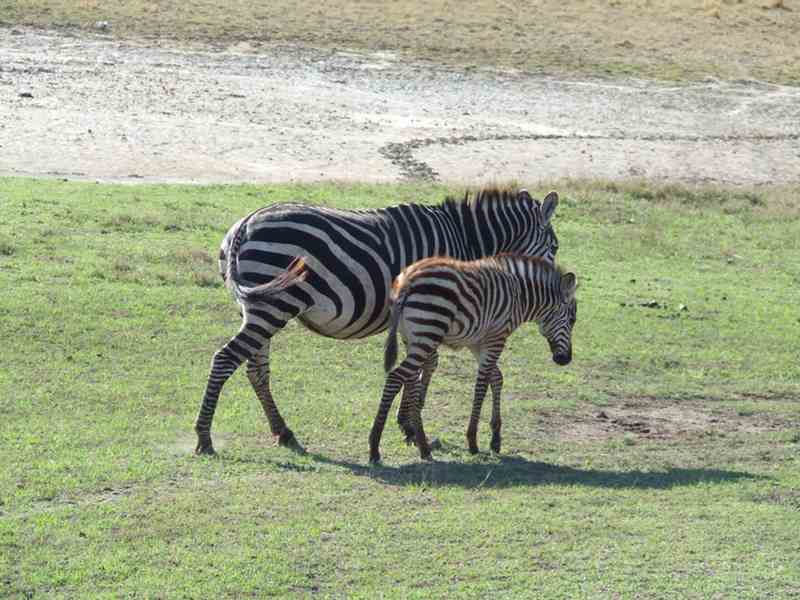 While it was very cold (2 pullovers and a parker) where we camped on the rim of the crater,
it soon got very, very hot during the day on the floor of the crater.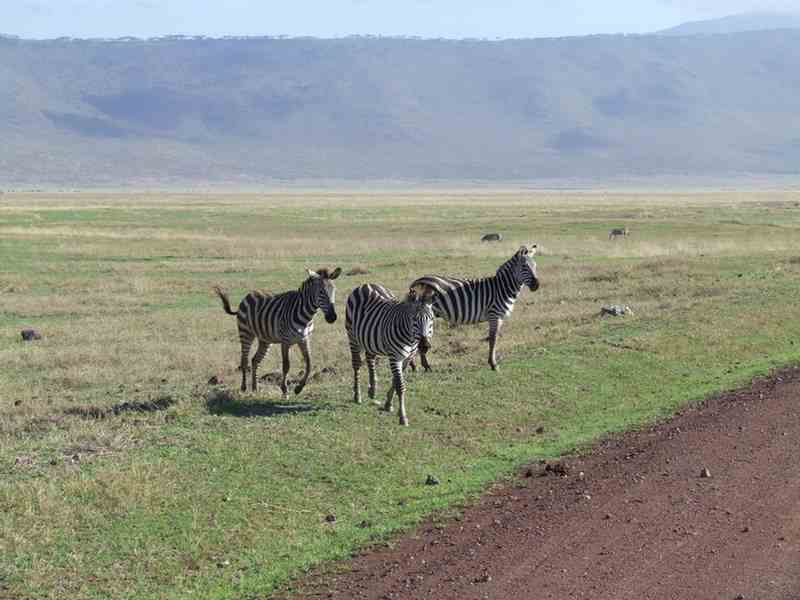 Aside from herds of zebra, gazelle, and wildebeest, the crater is home
to the "big five" of rhinoceros, lion, leopard, elephant, and buffalo.
There are an estimated 25,000 animals within the crater.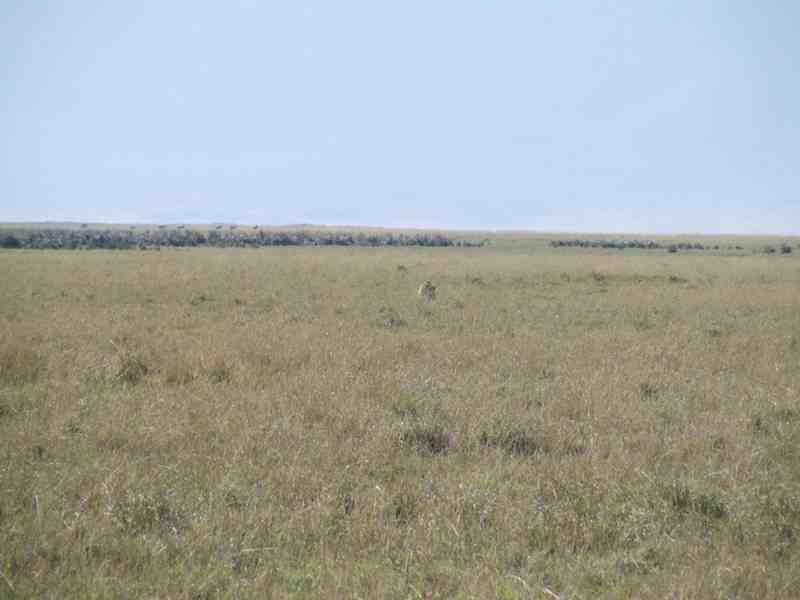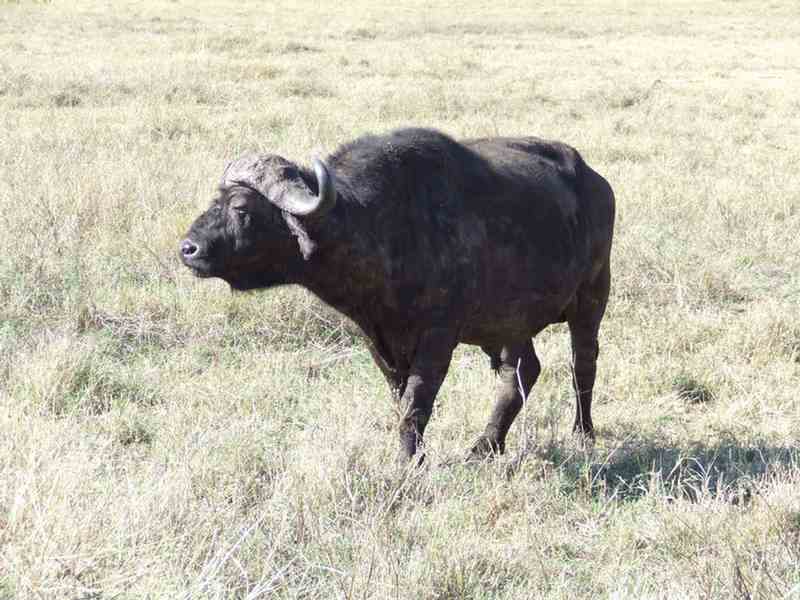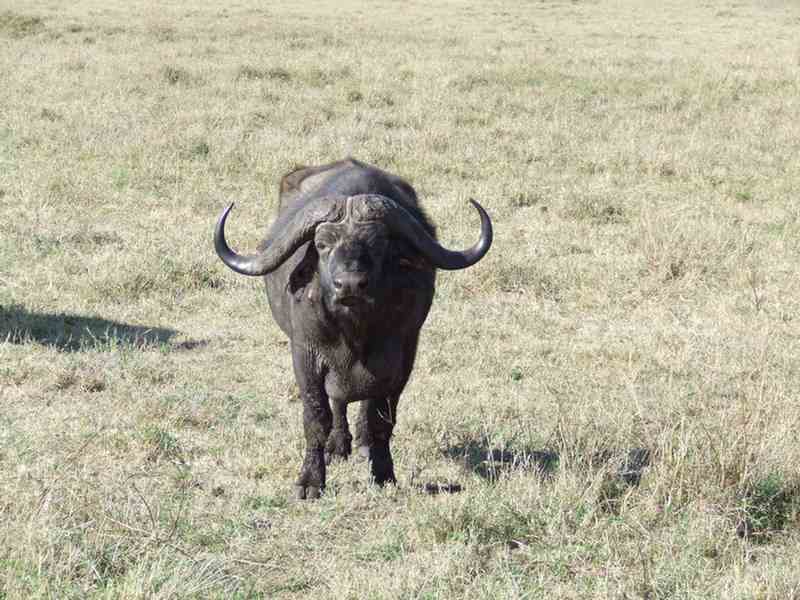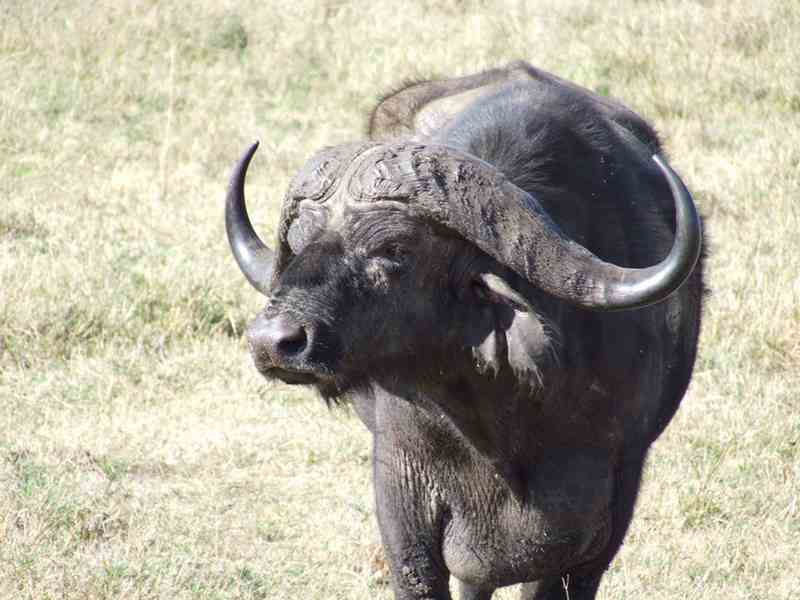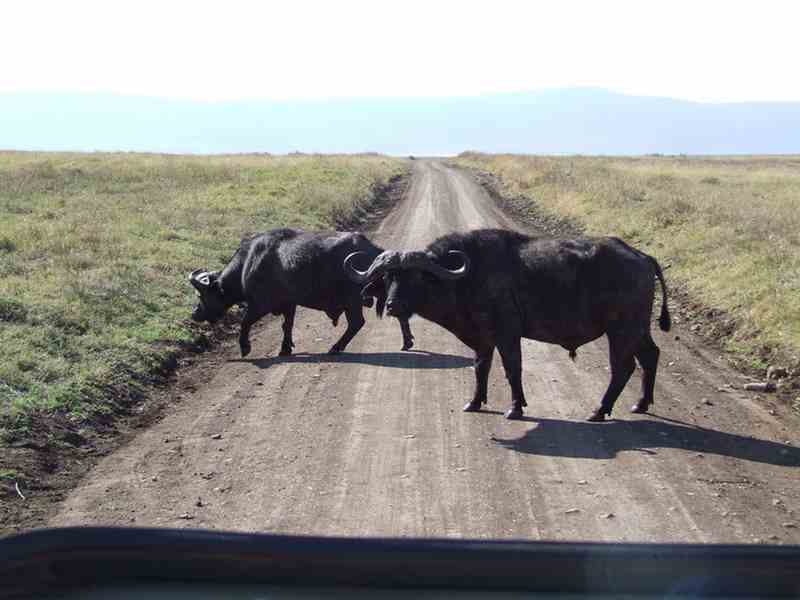 Vultures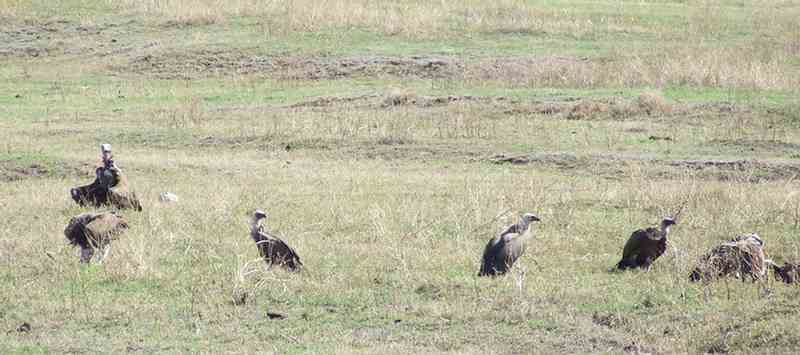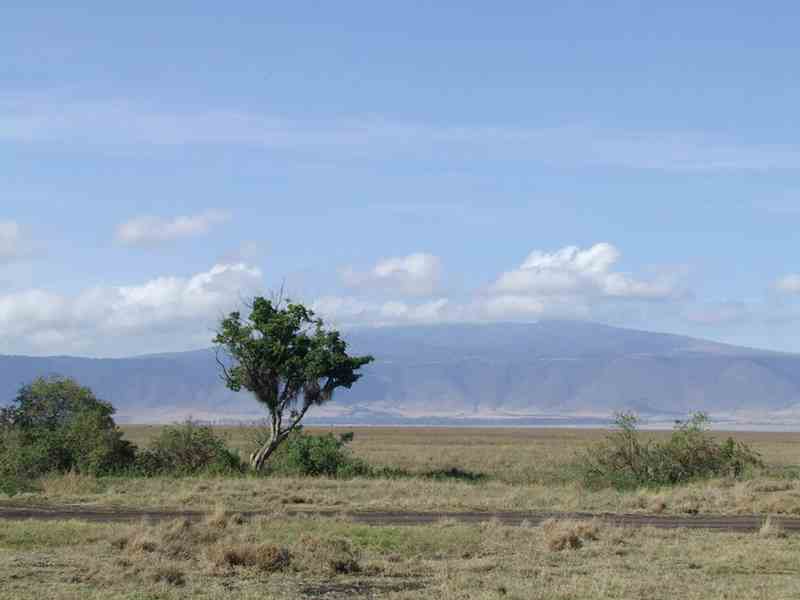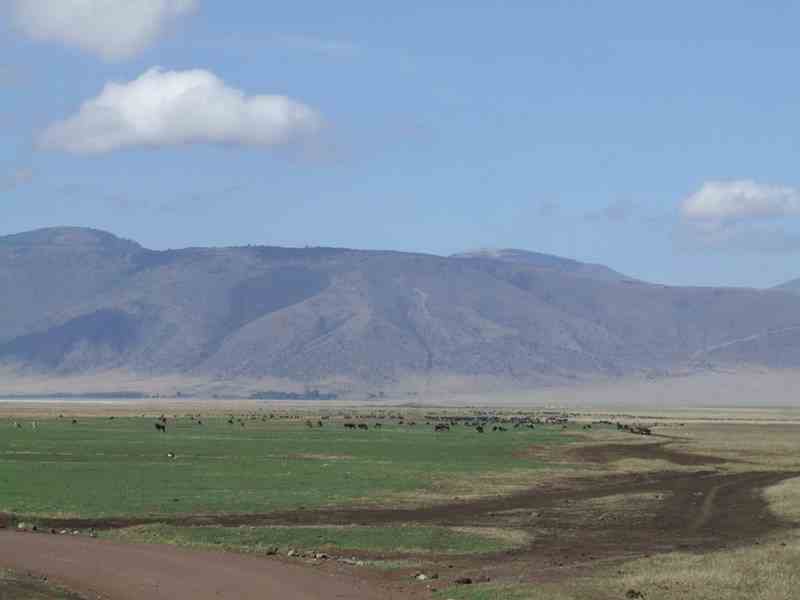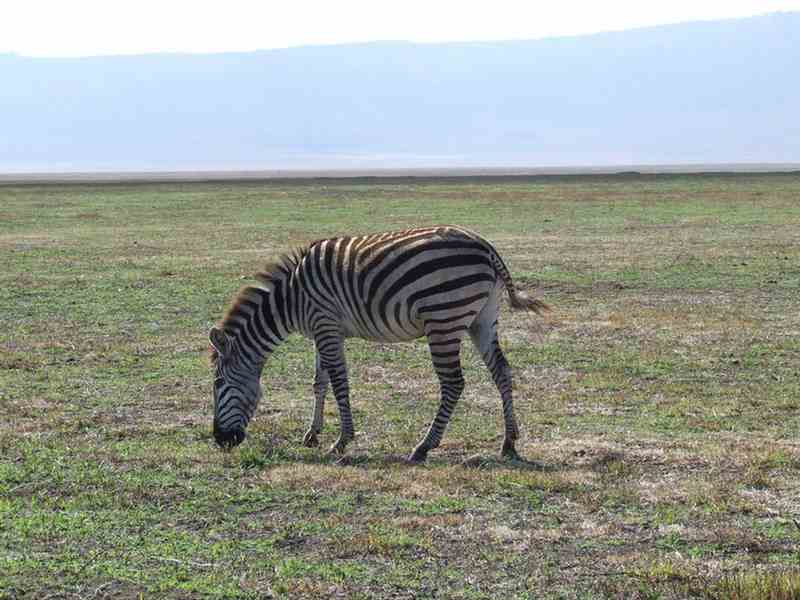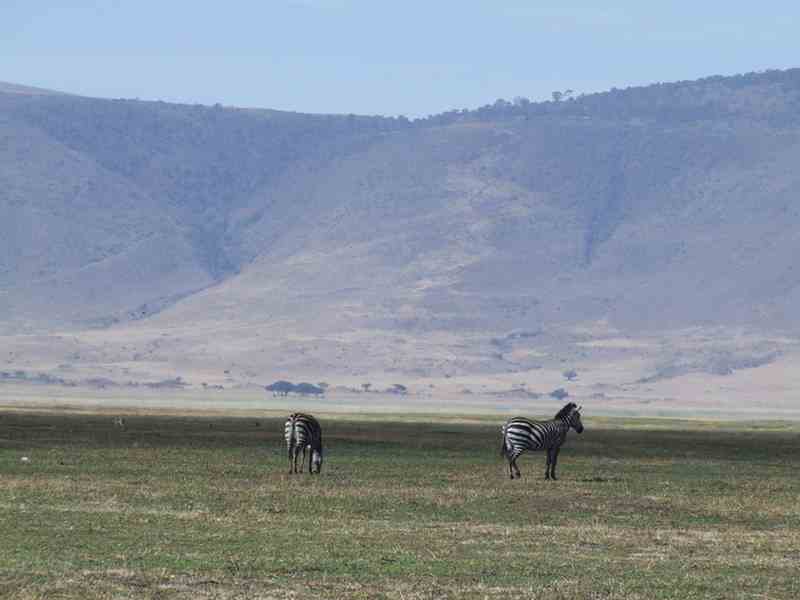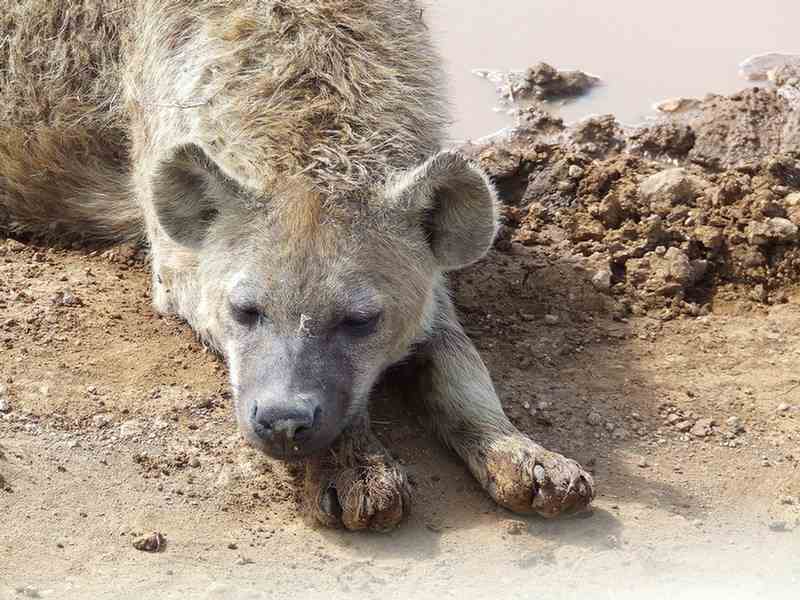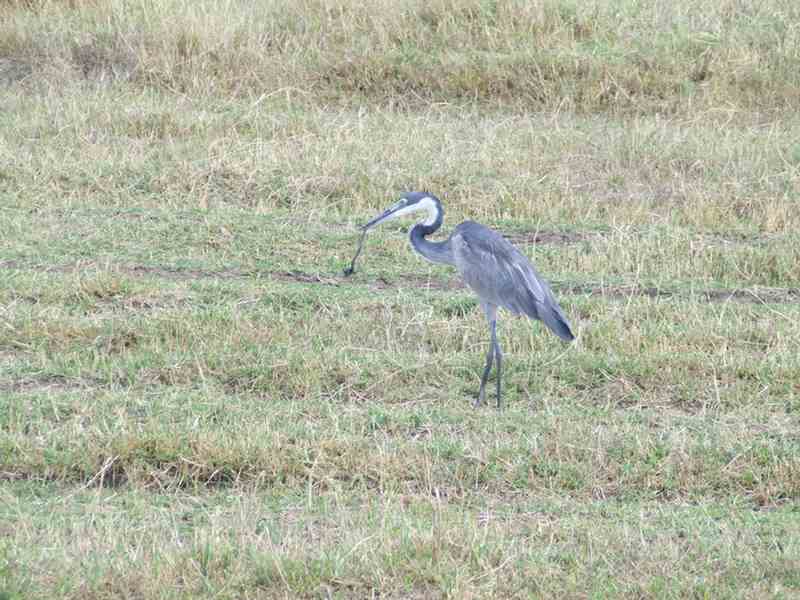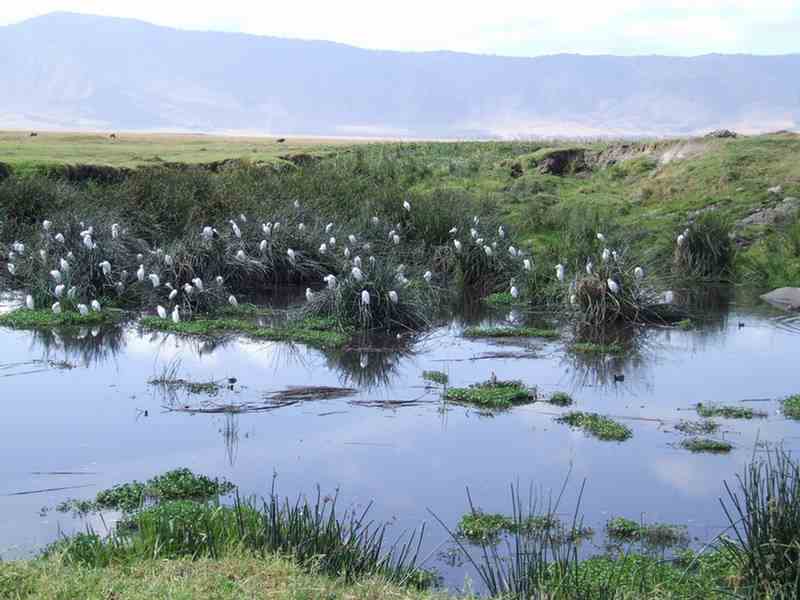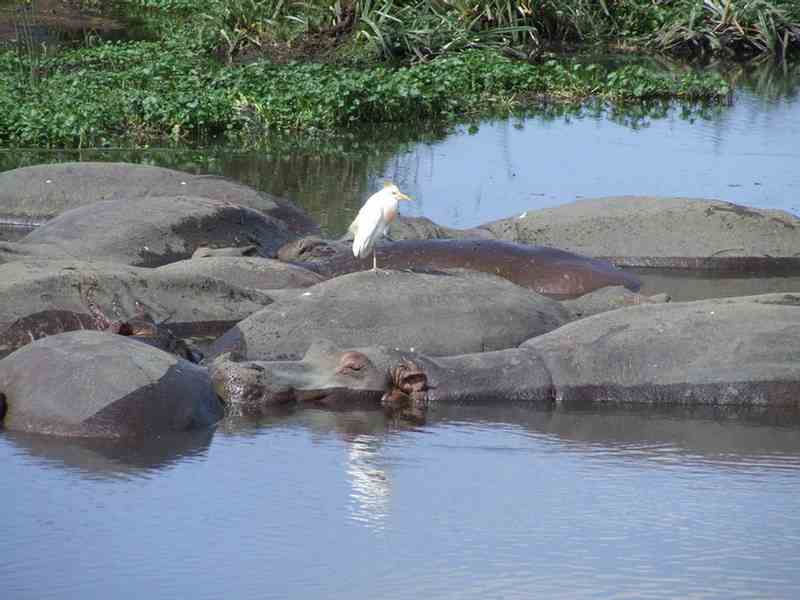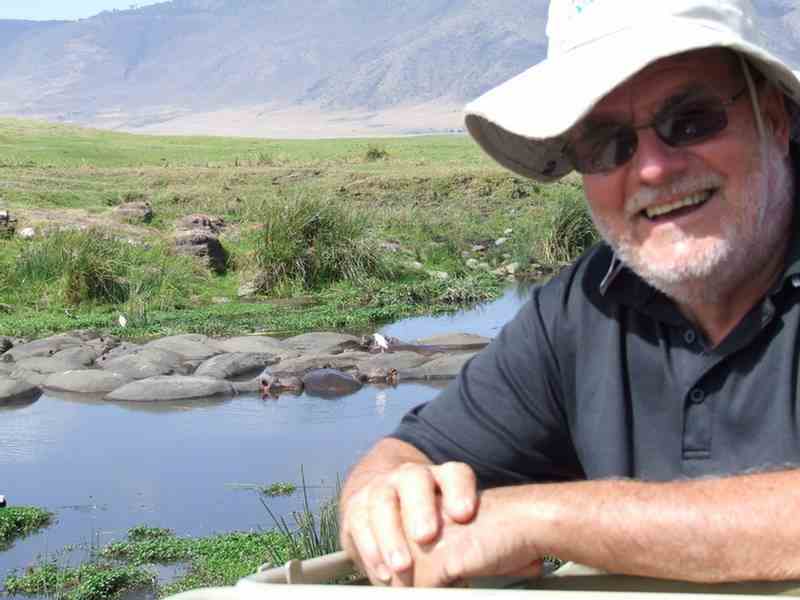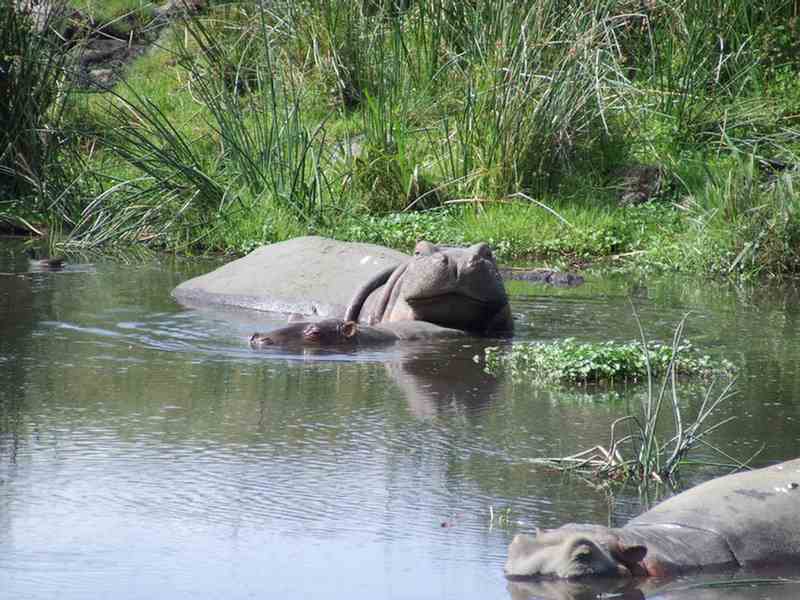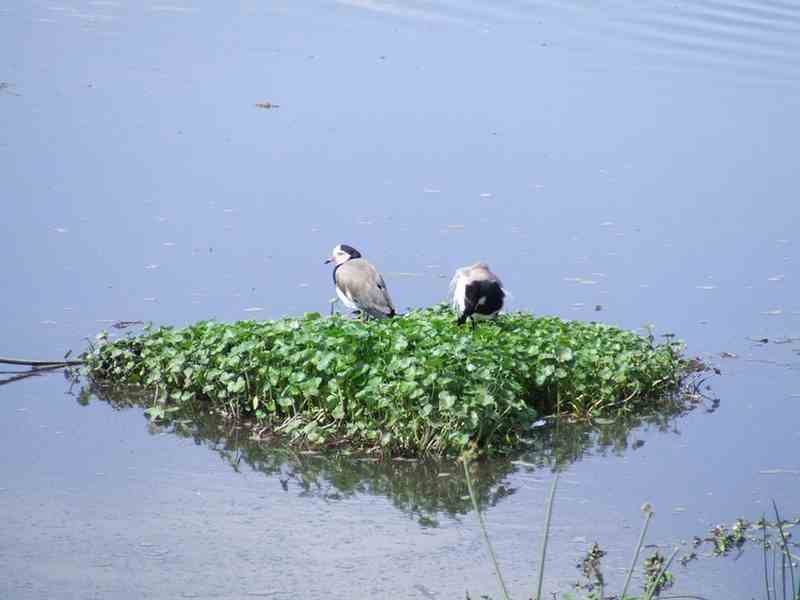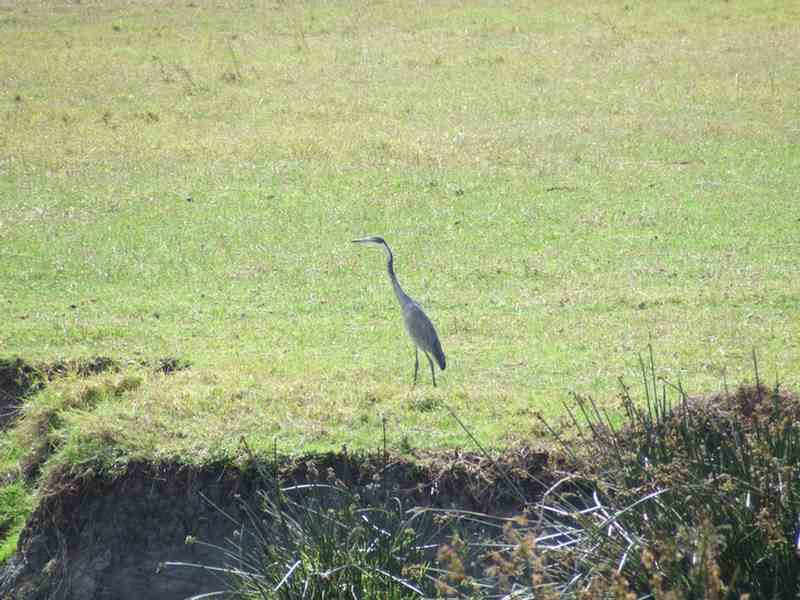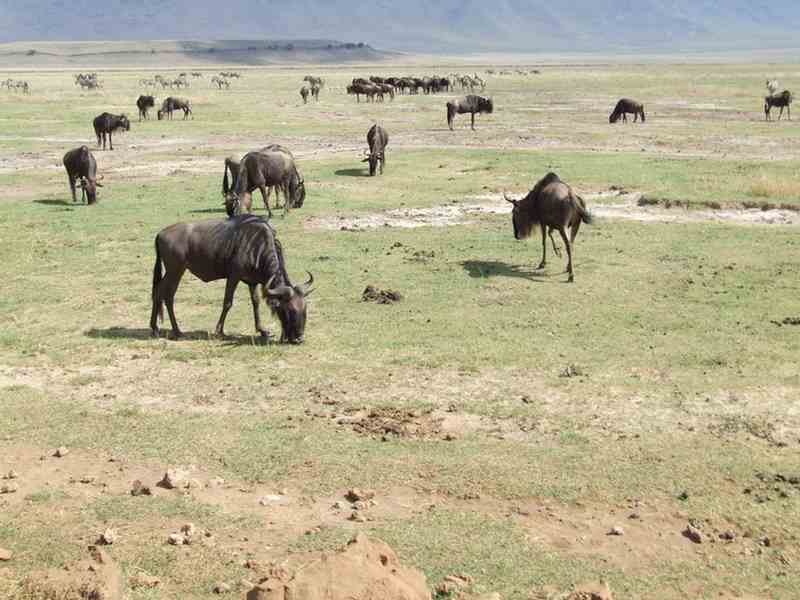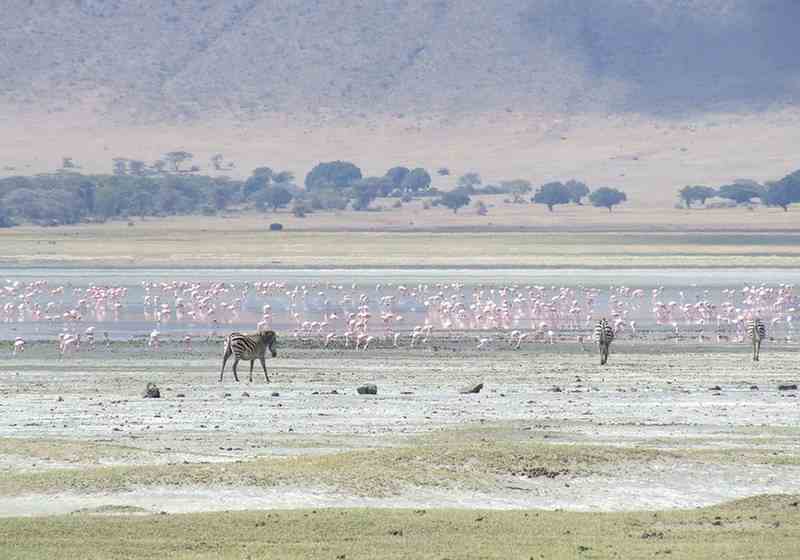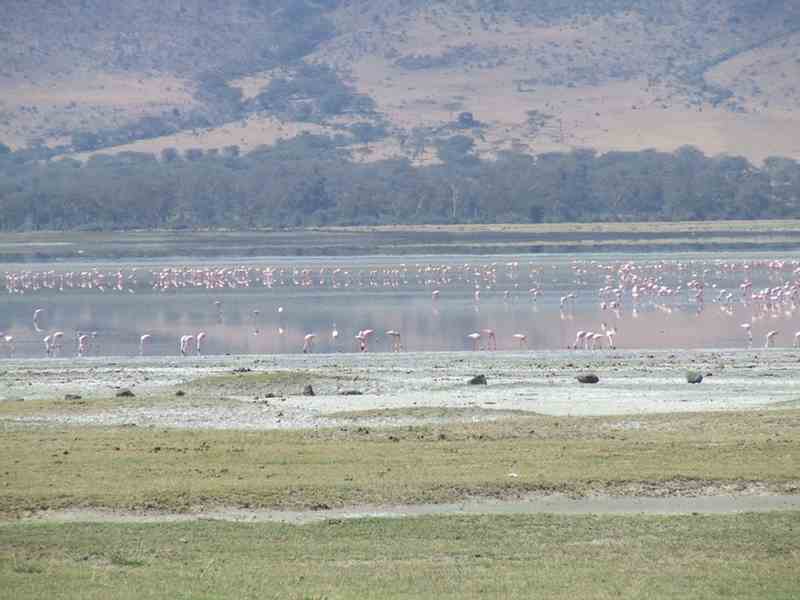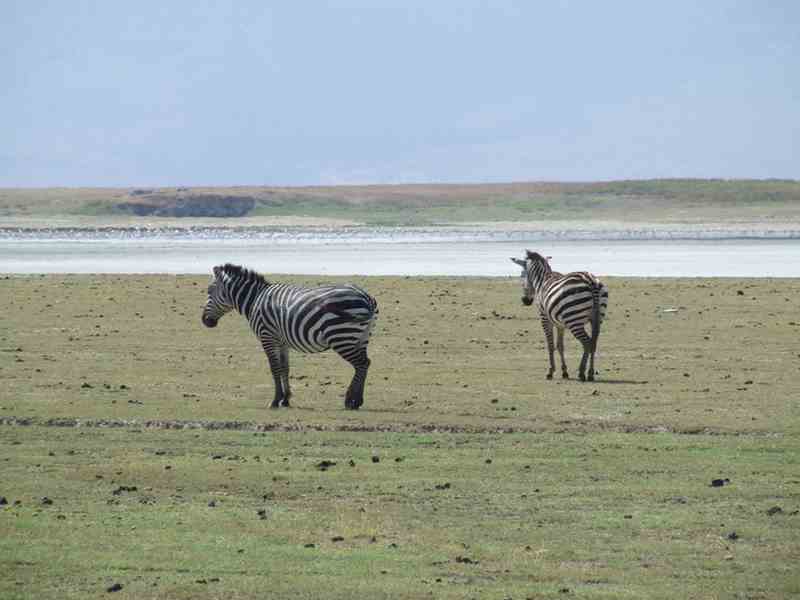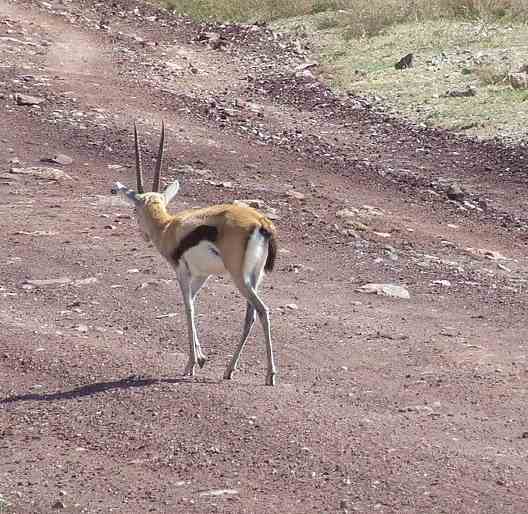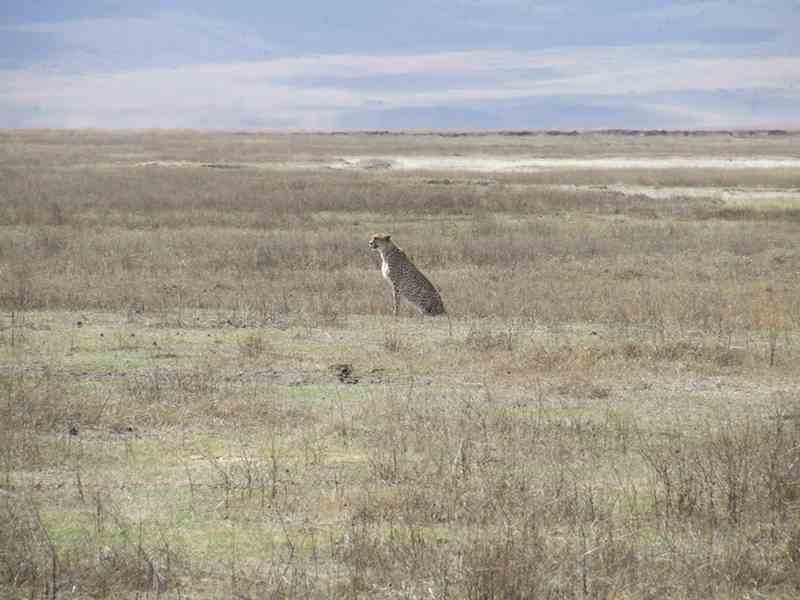 The best highlight in the wild of my 8 week trip - a cheetah ambled alongside our safari vehicle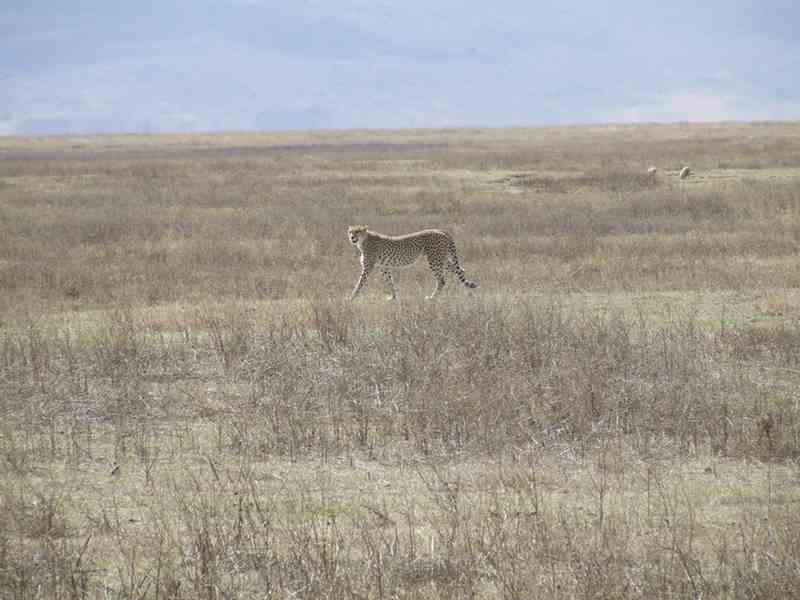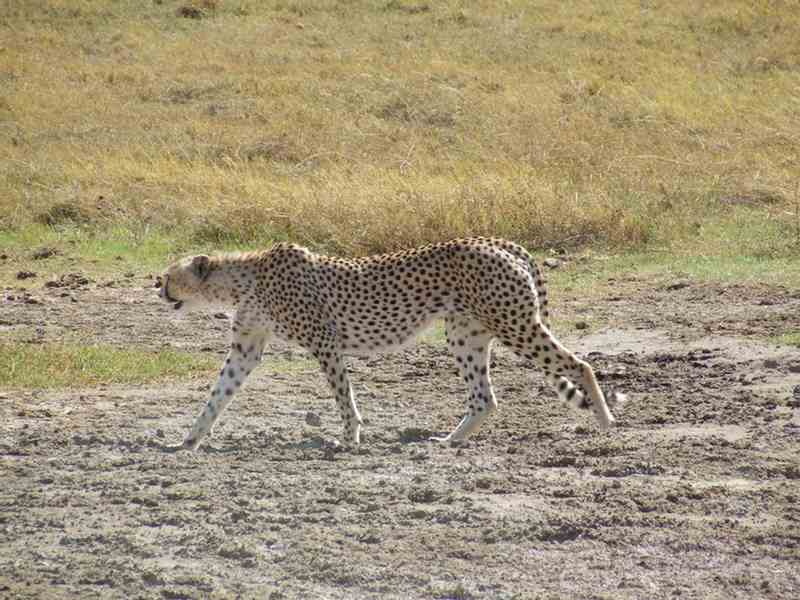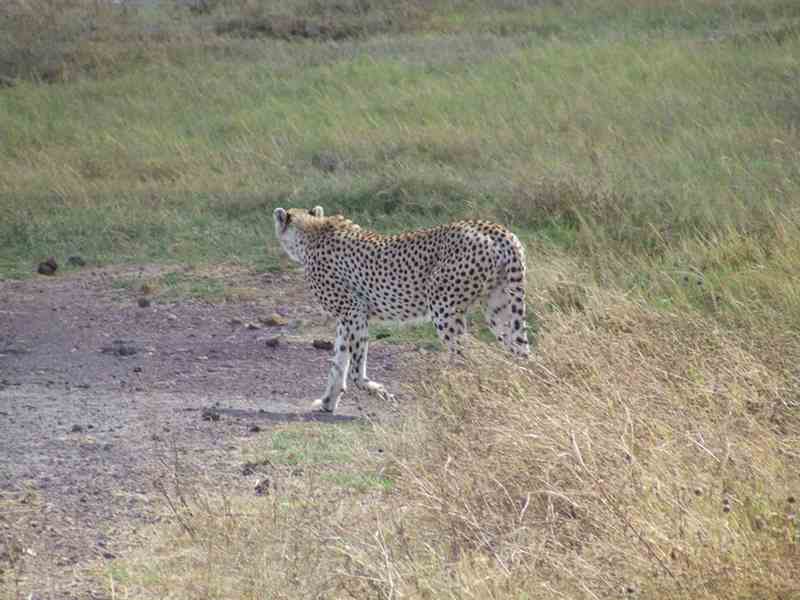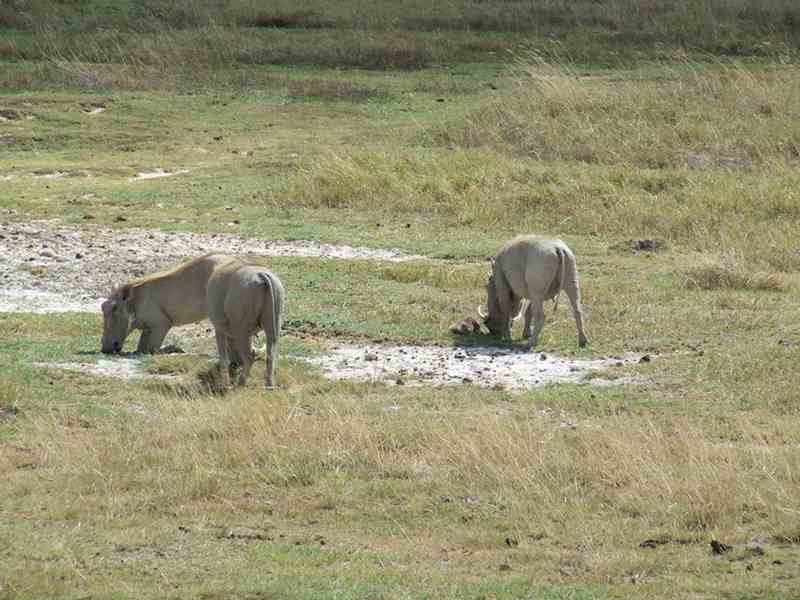 A baby warthog ... isn't that cute!!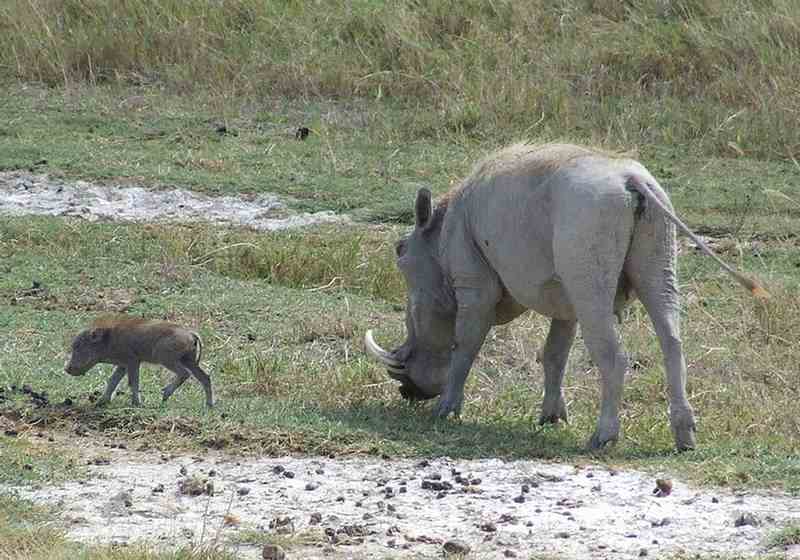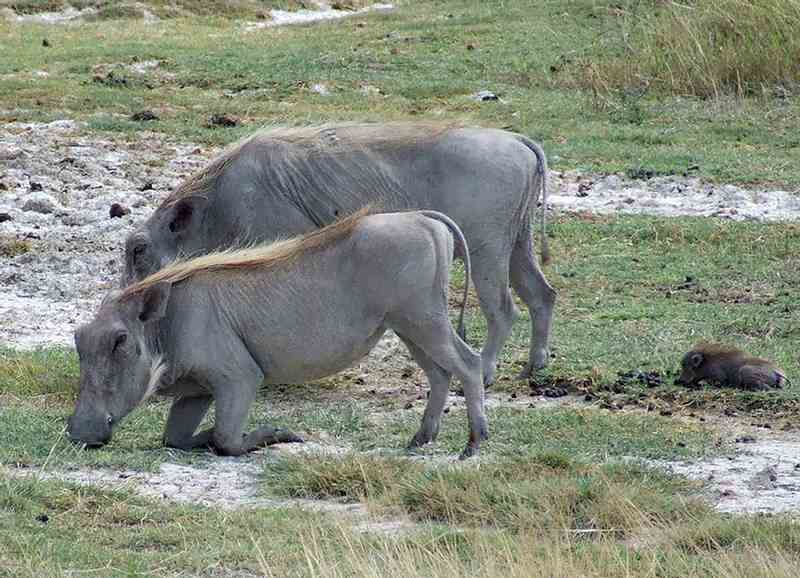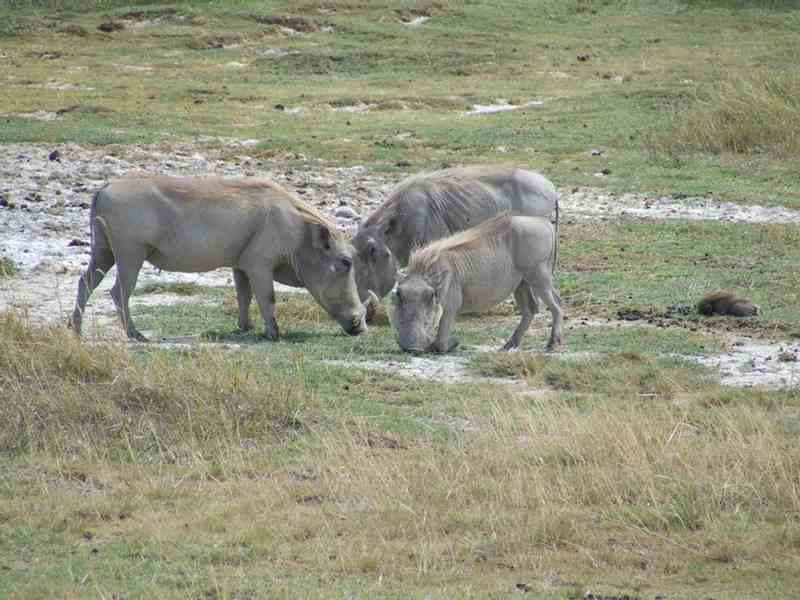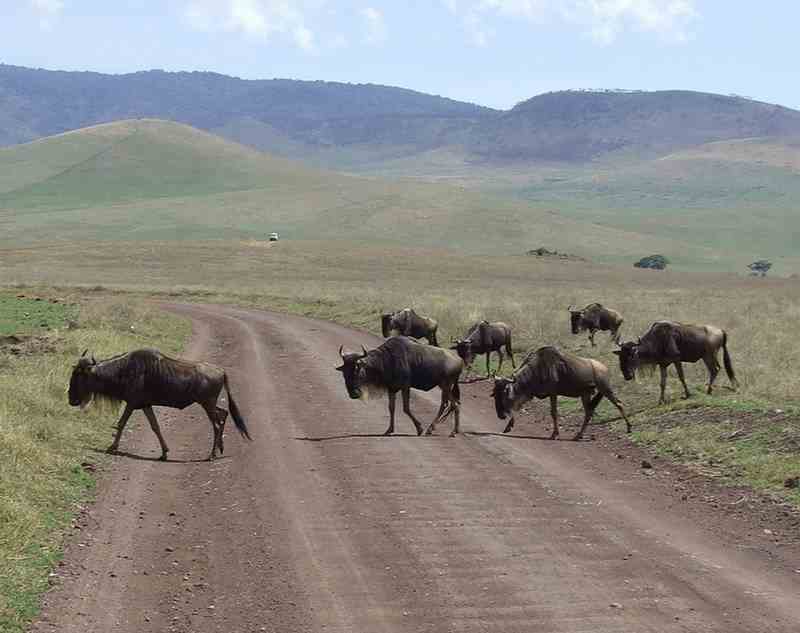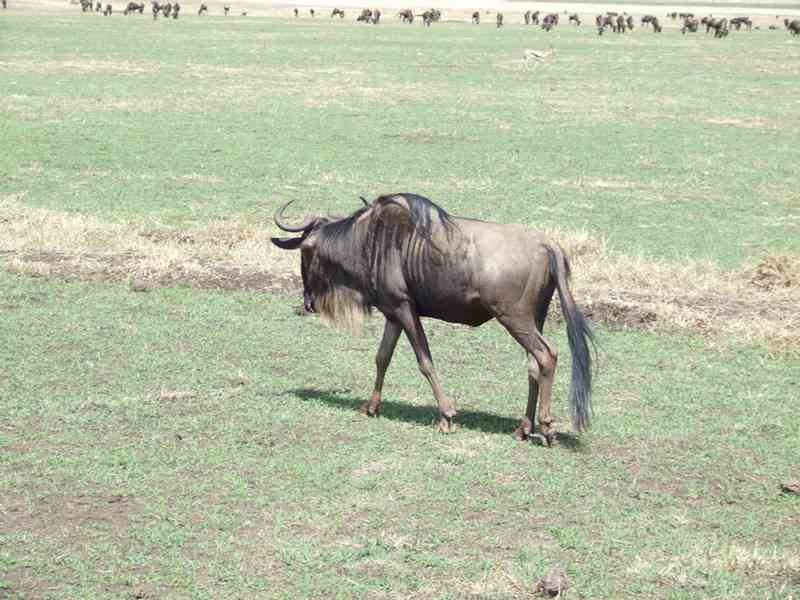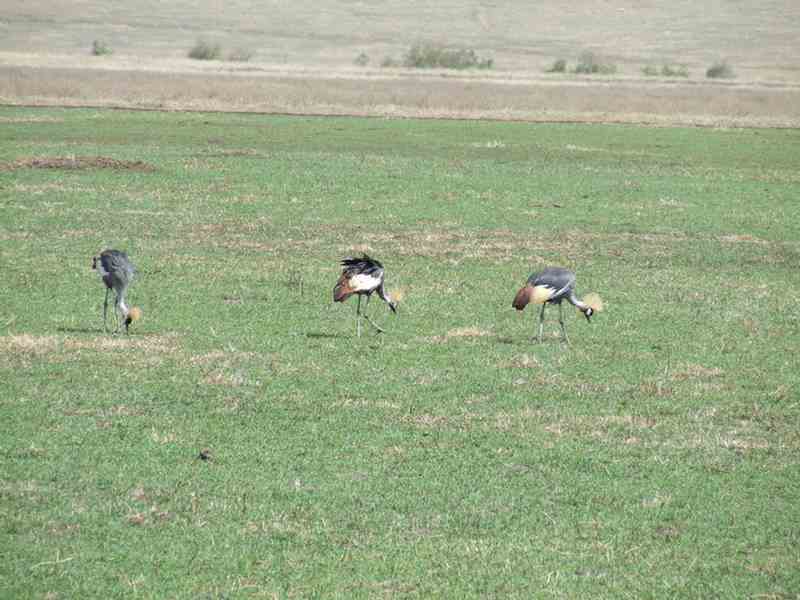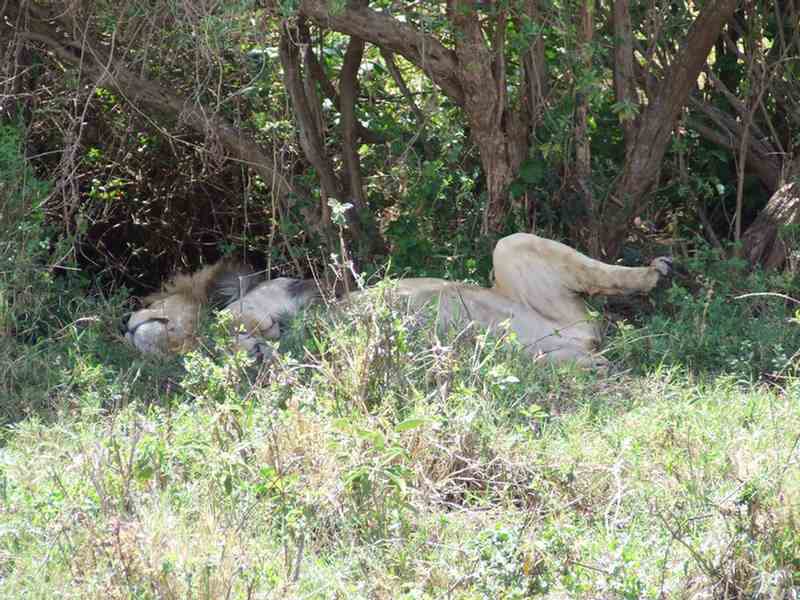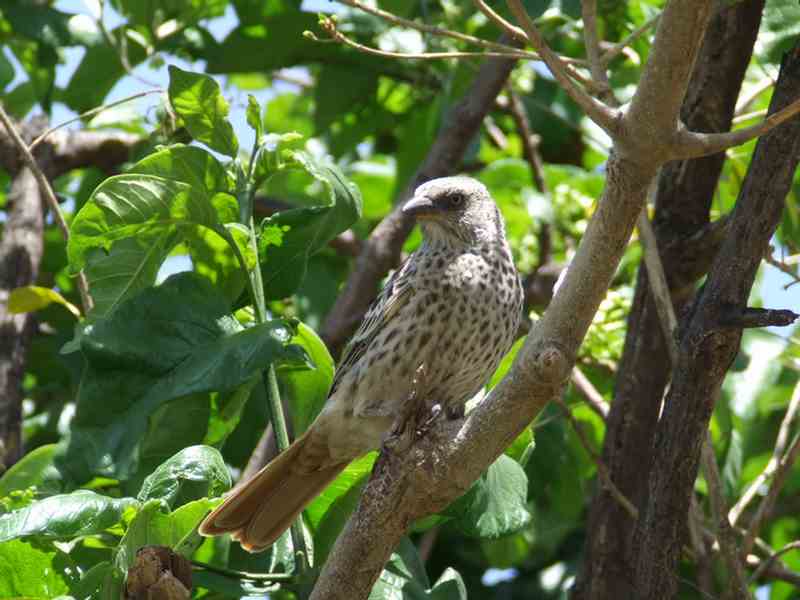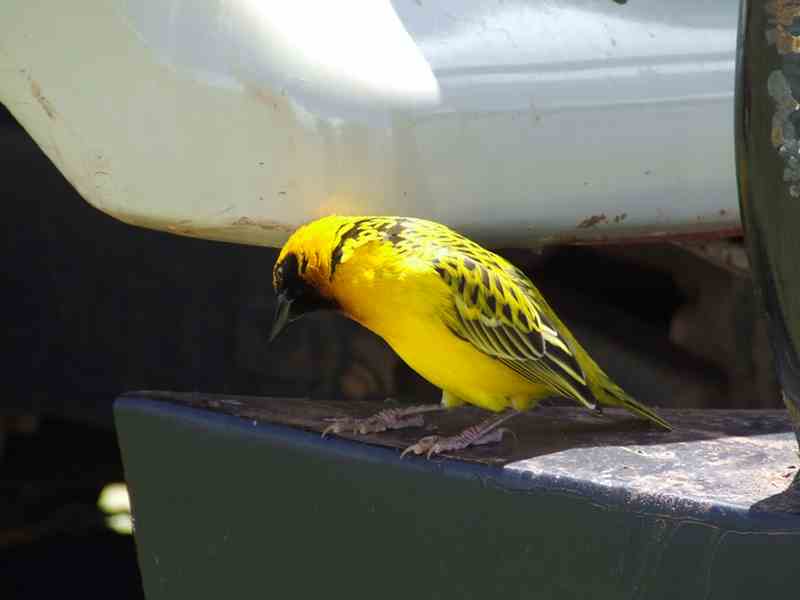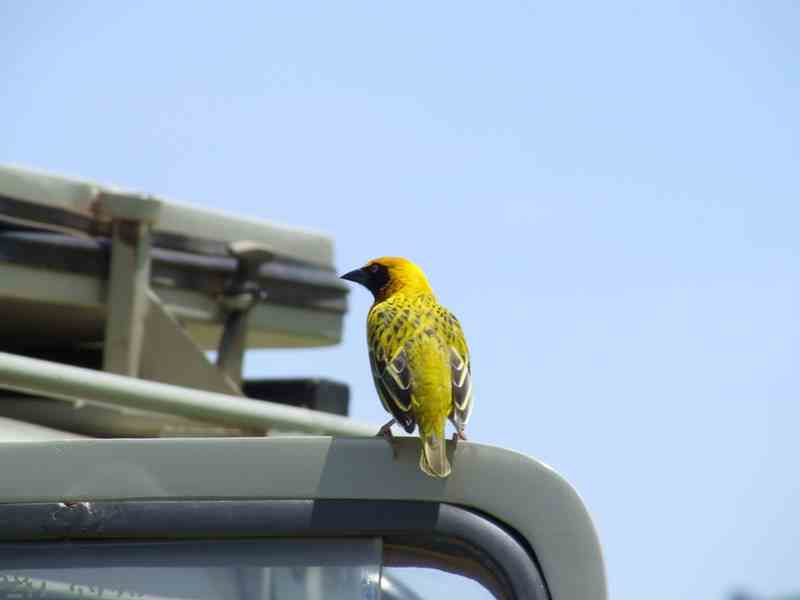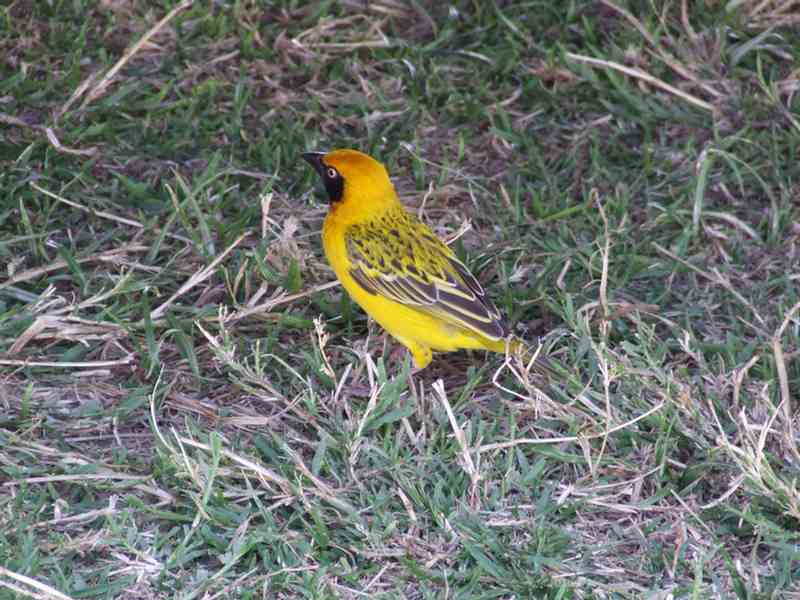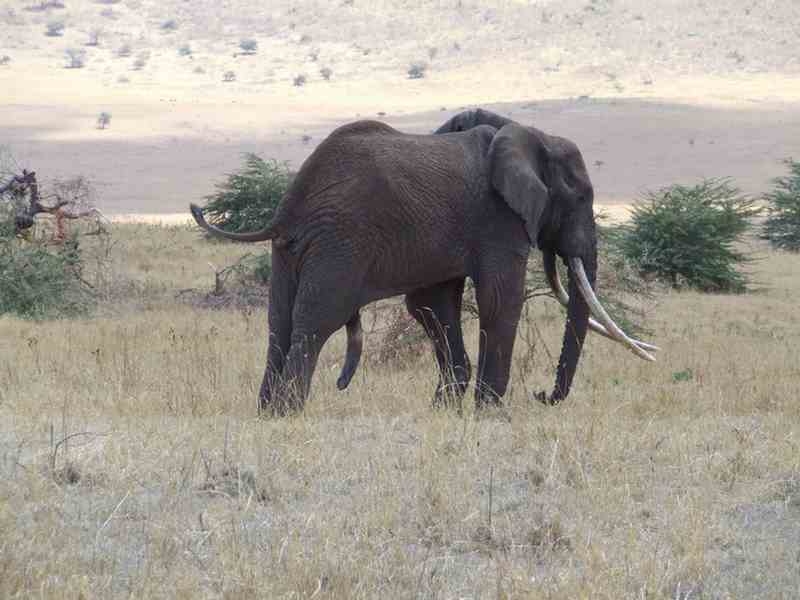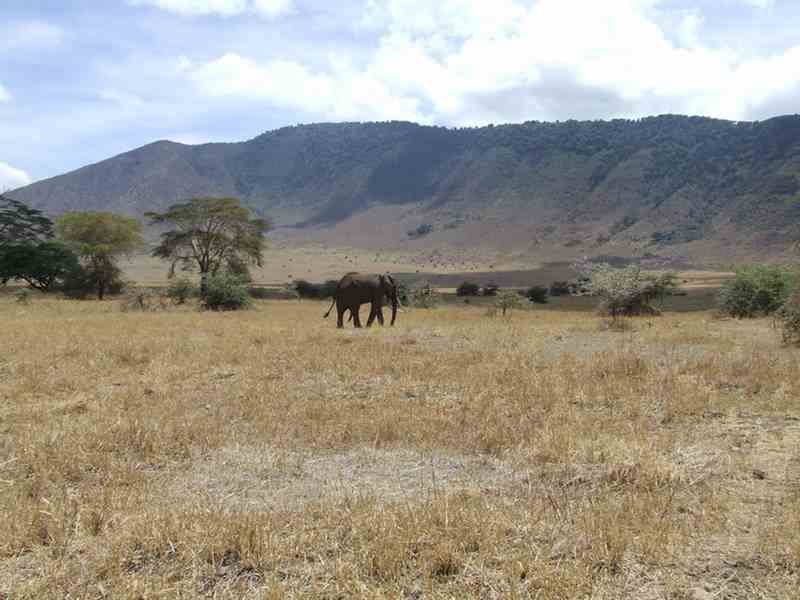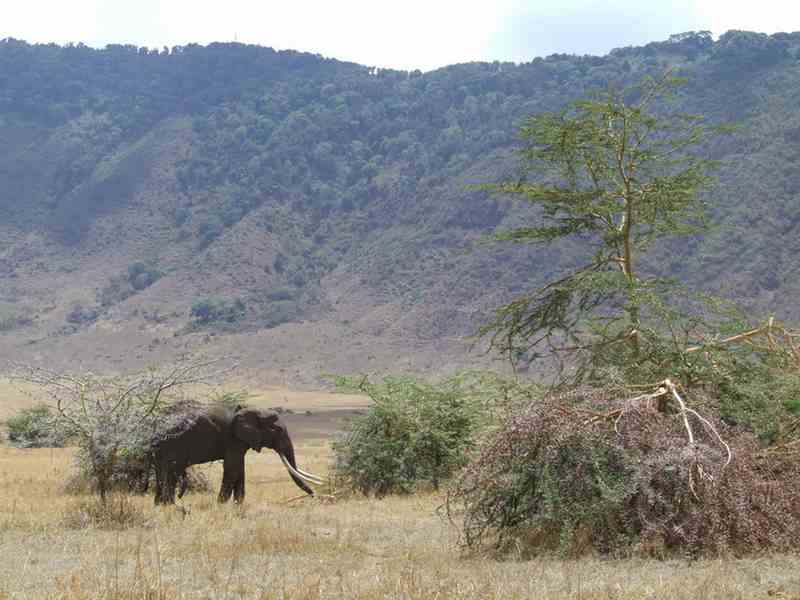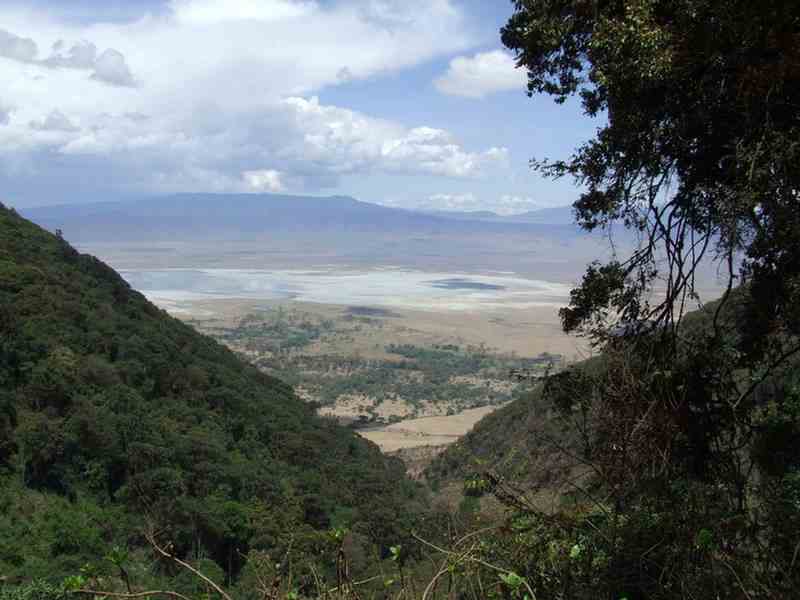 The Ngorongoro Conservation Area surrounds the Ngorongoro Crater and is a World Heritage site.
Land in the conservation area is multi-use. It is the only conservation area in Tanzania
providing protection status for wildlife whilst allowing human habitation.
Land use is controlled to prevent negative effects on the wildlife population.
For example cultivation is prohibited at all but subsistence levels.
No humans live in the crater itself now.,
>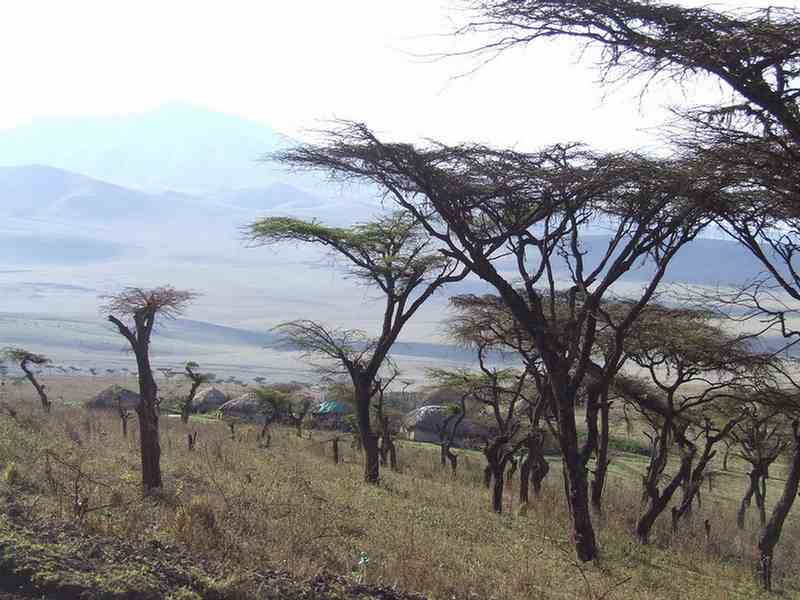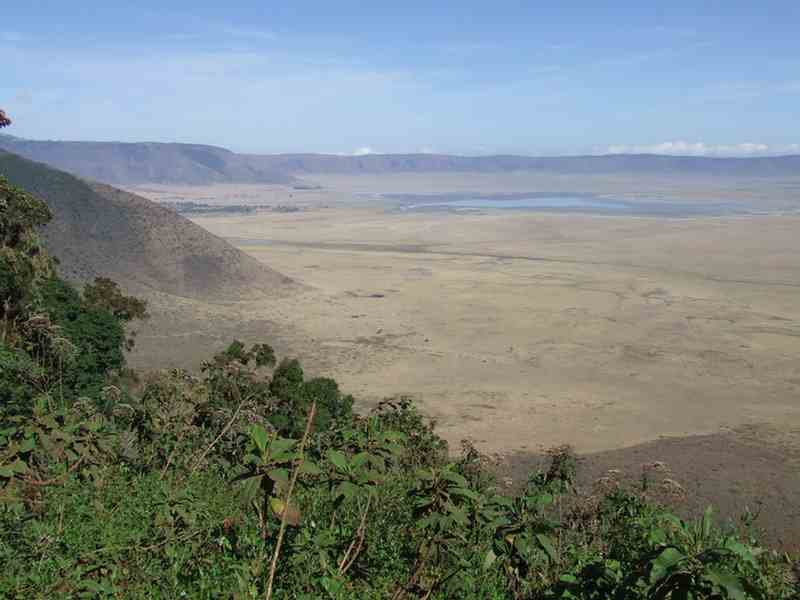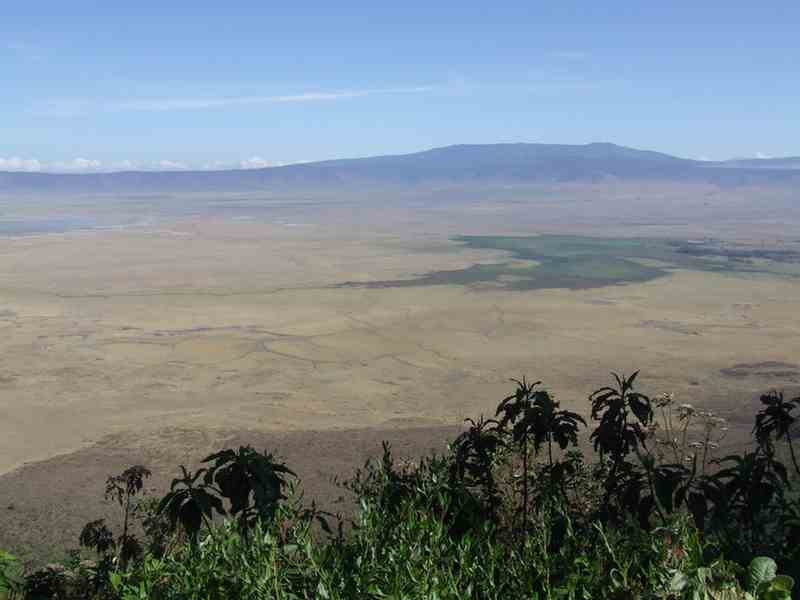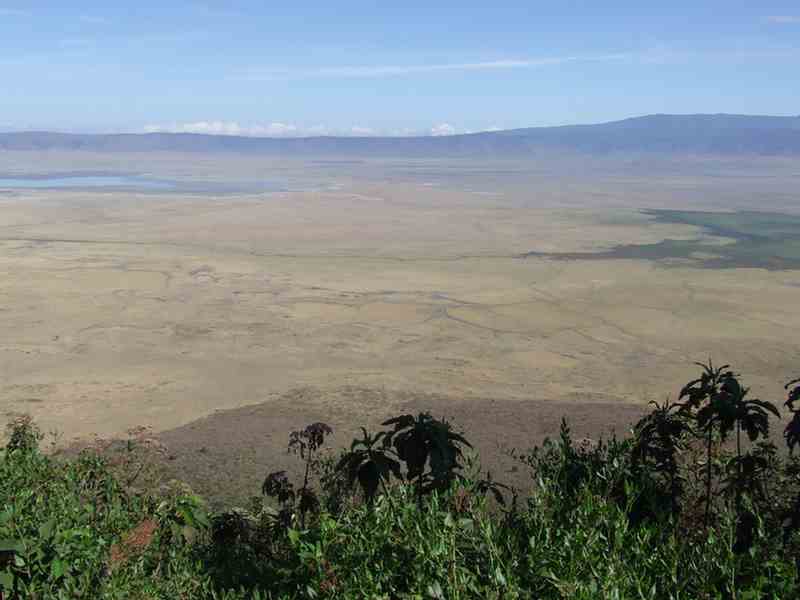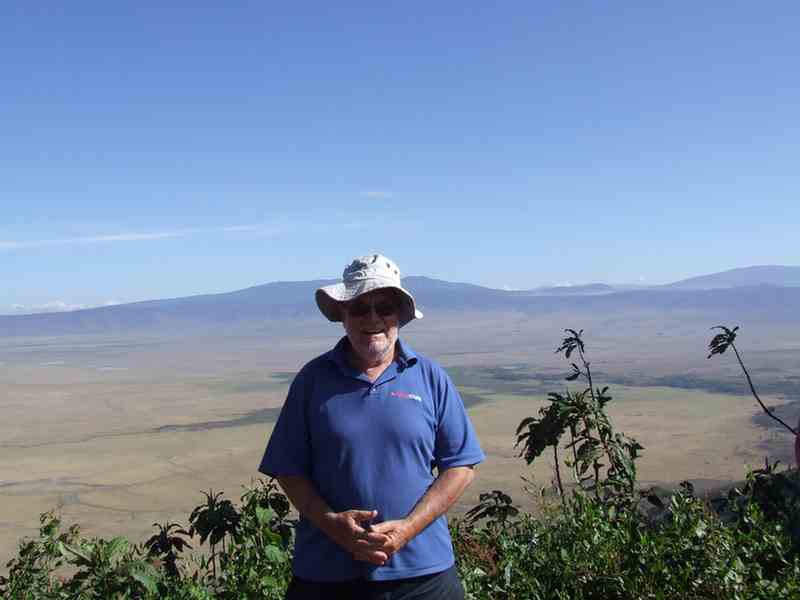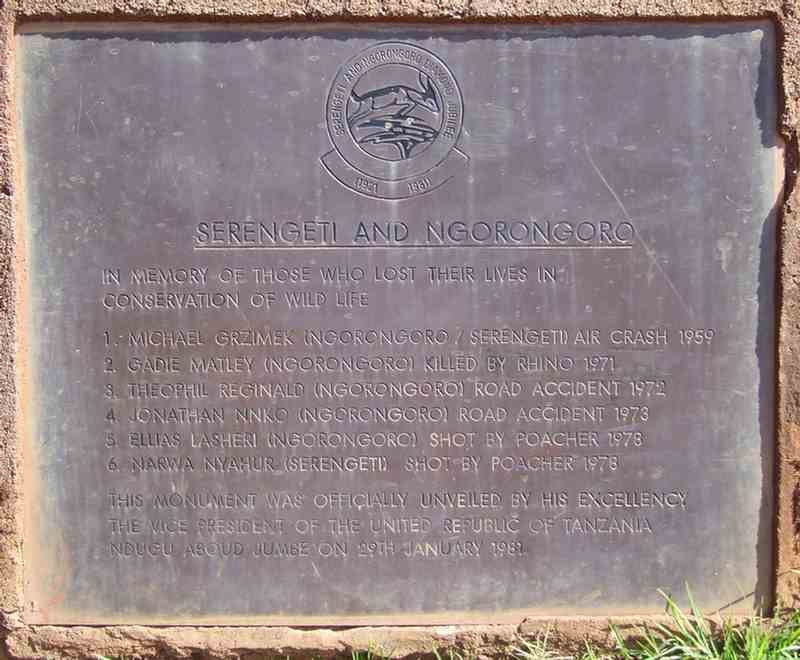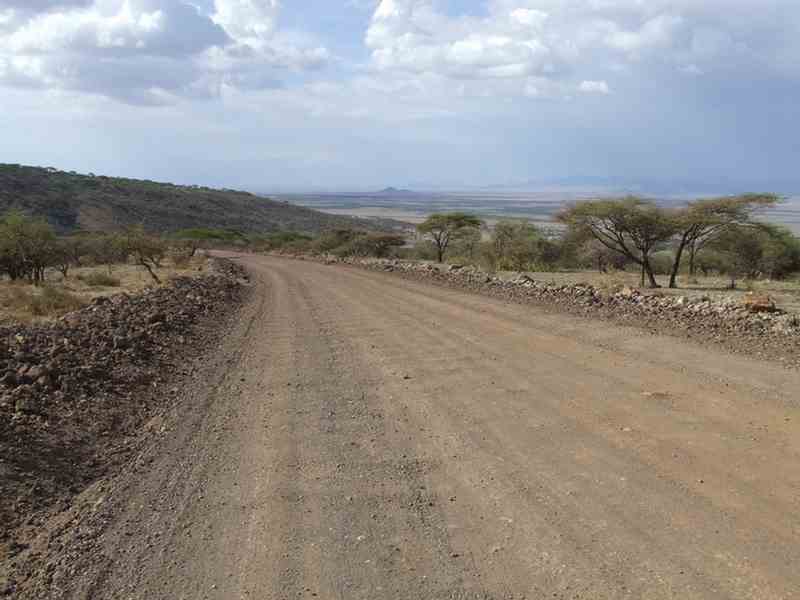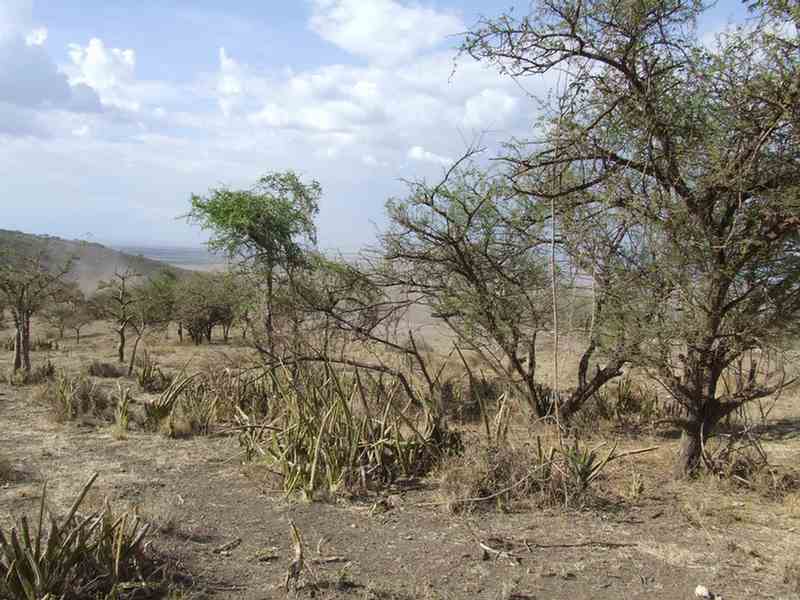 A Maasai village near the crater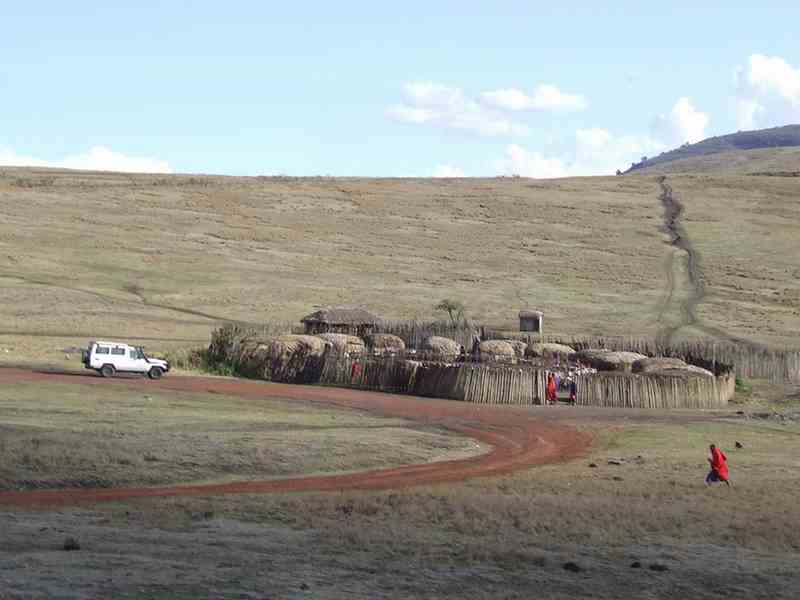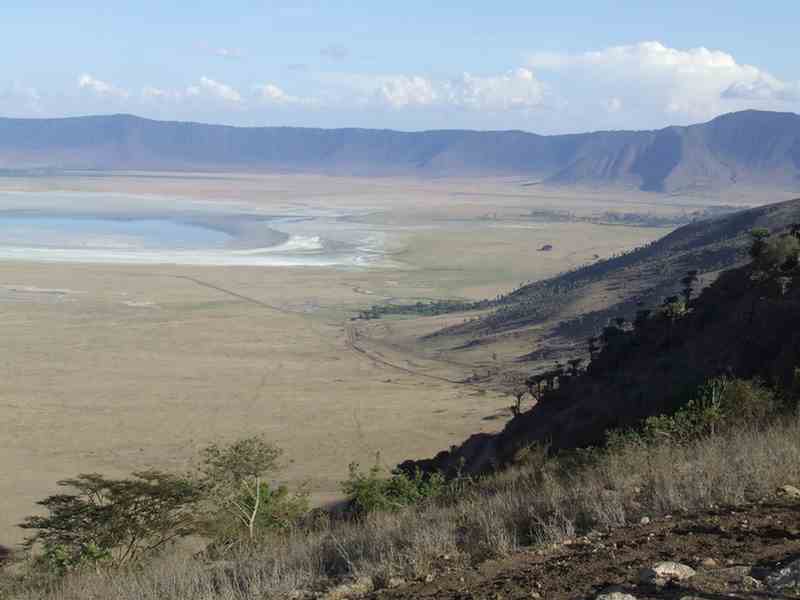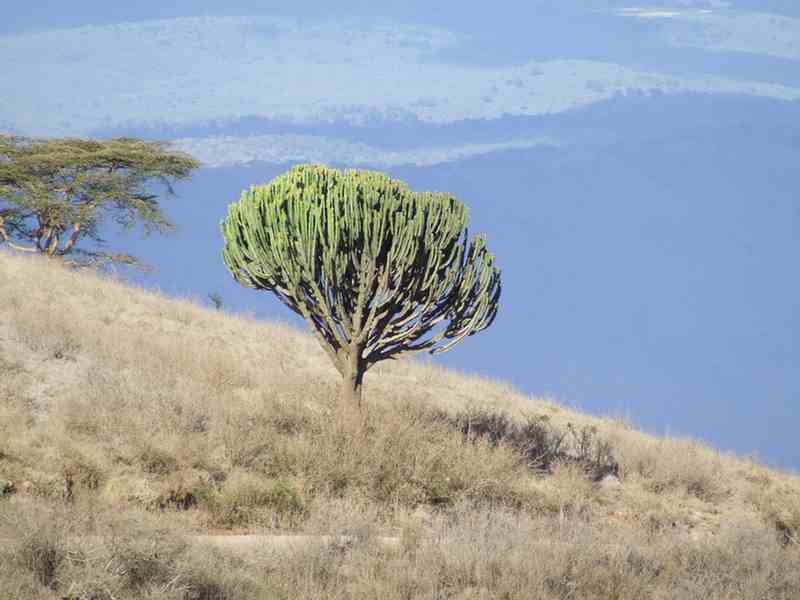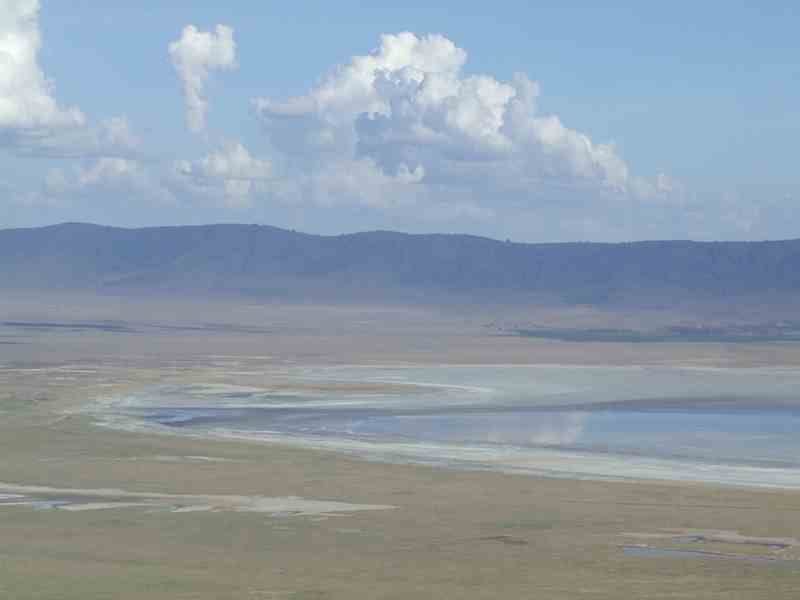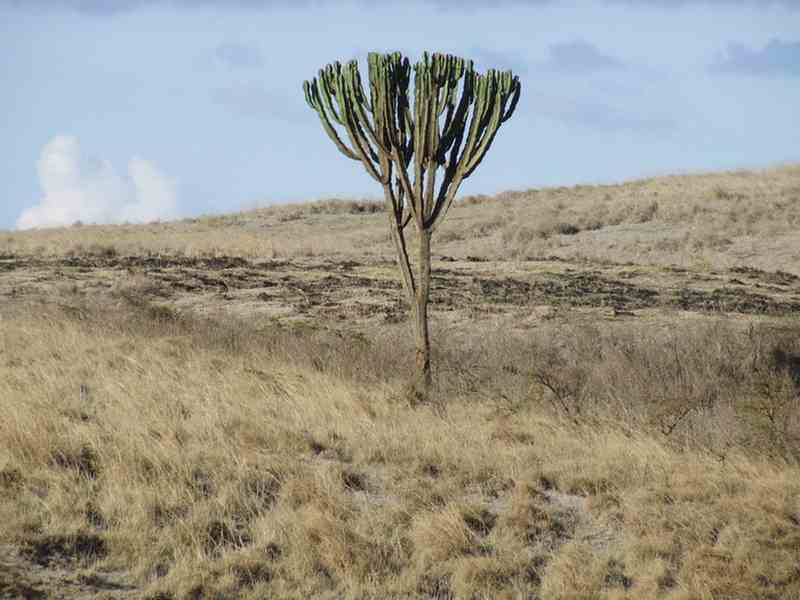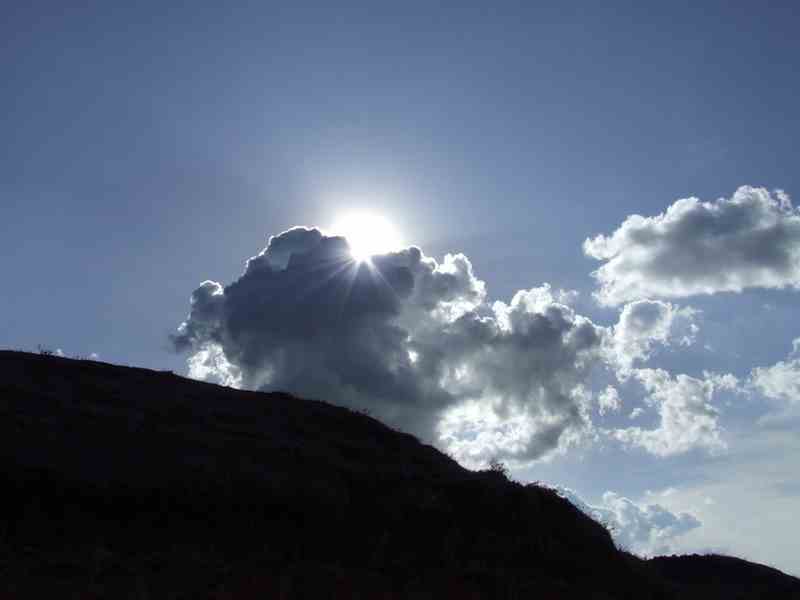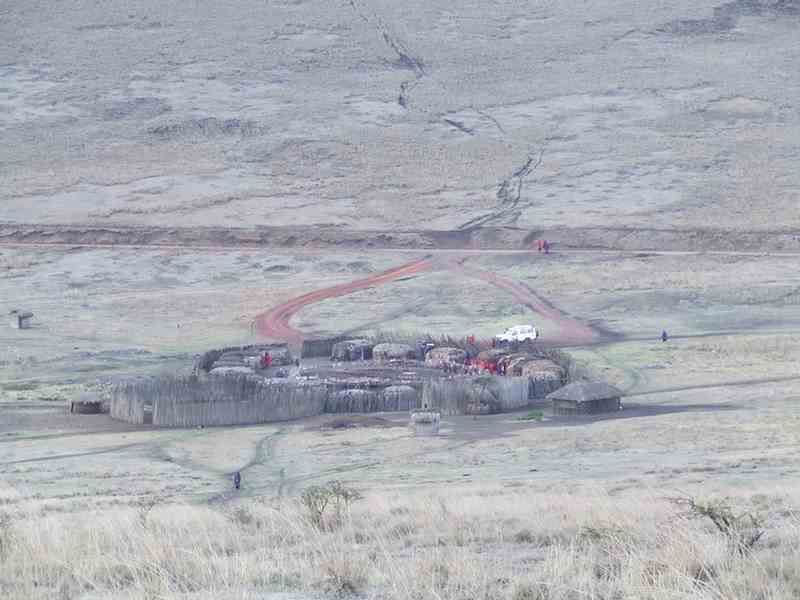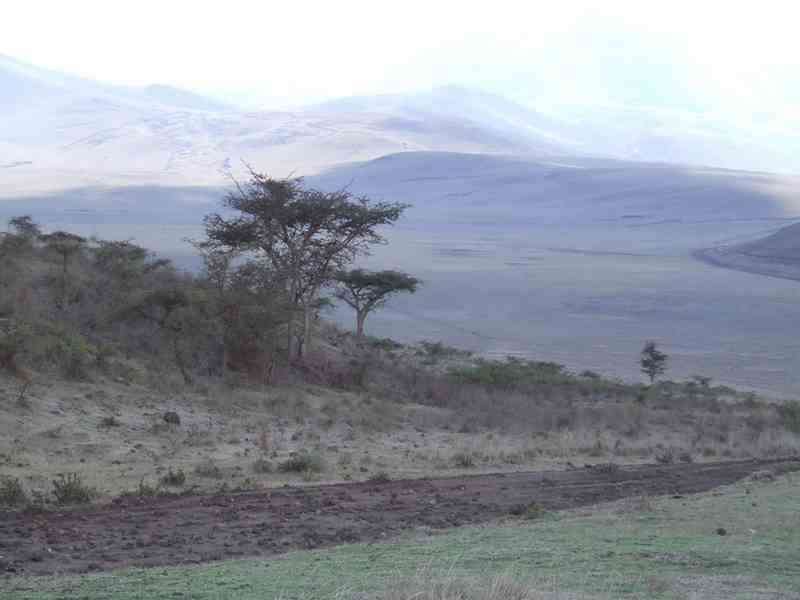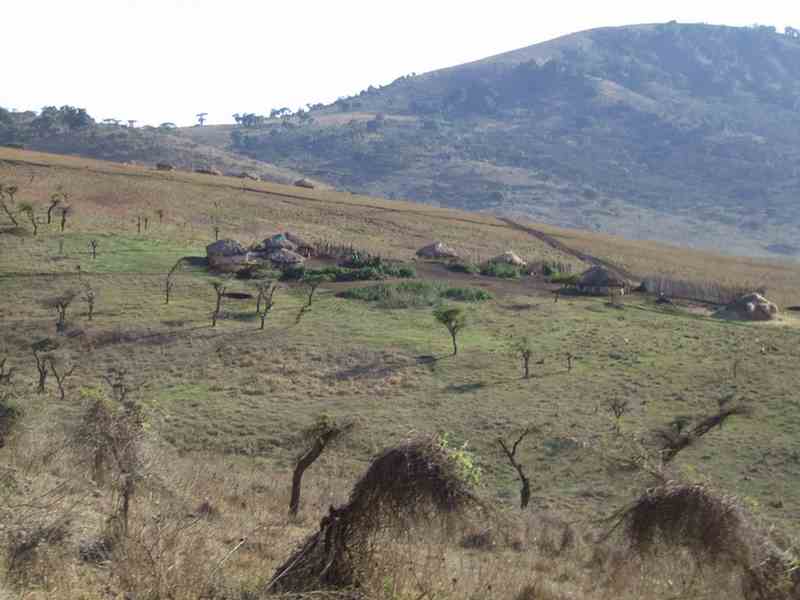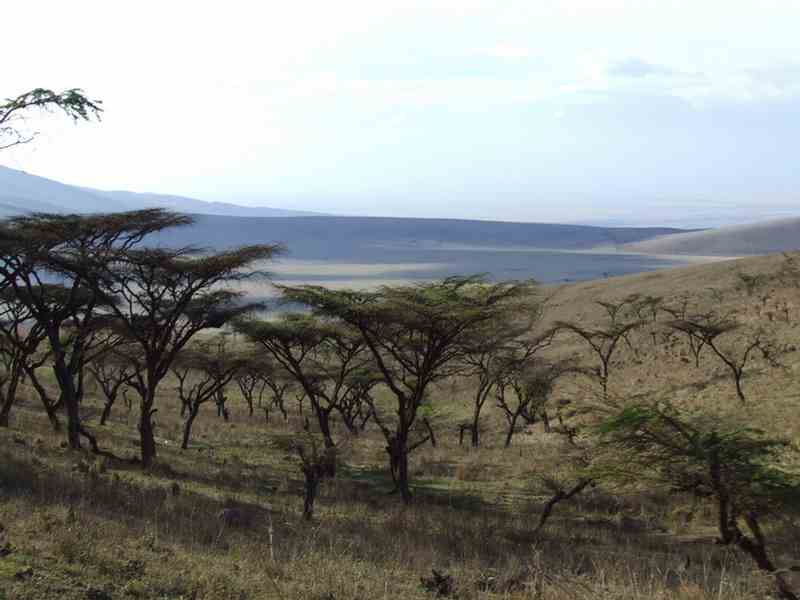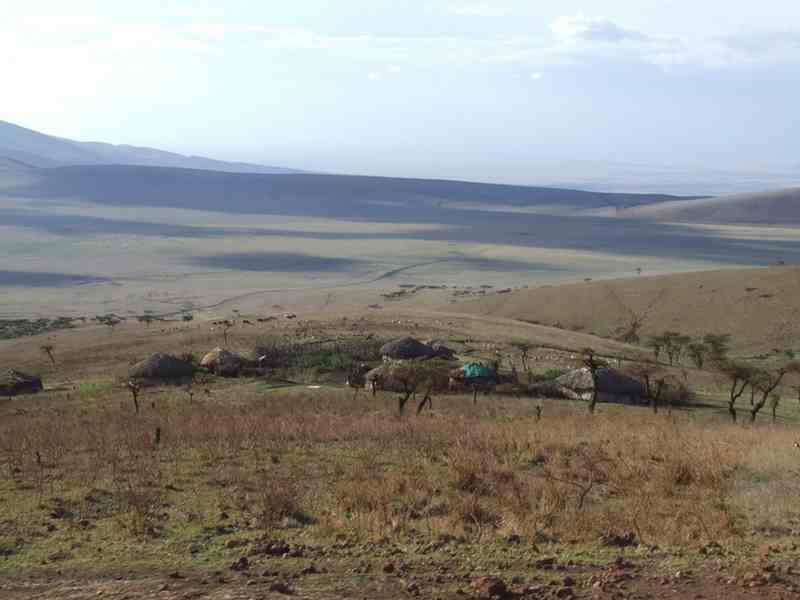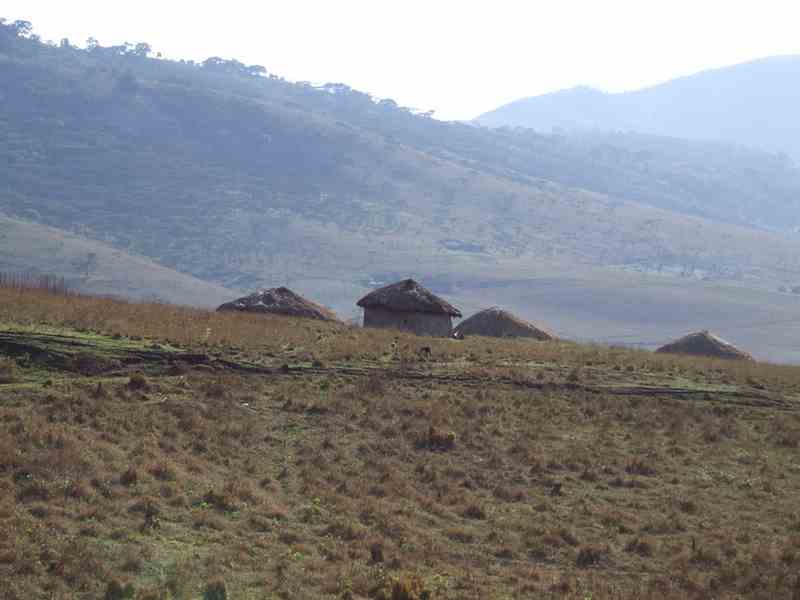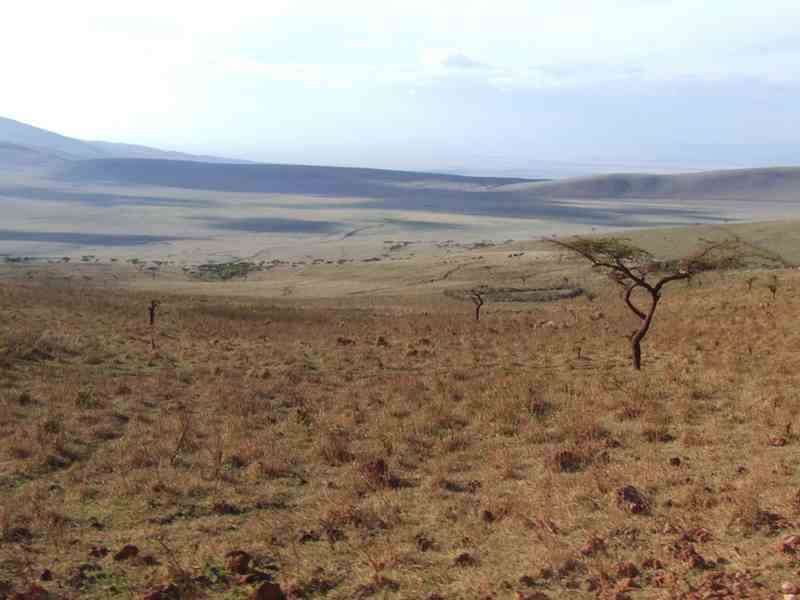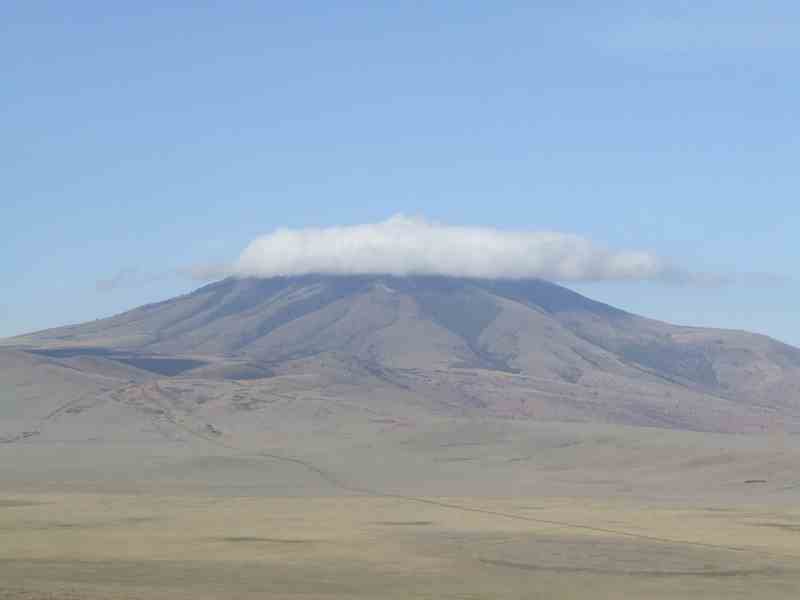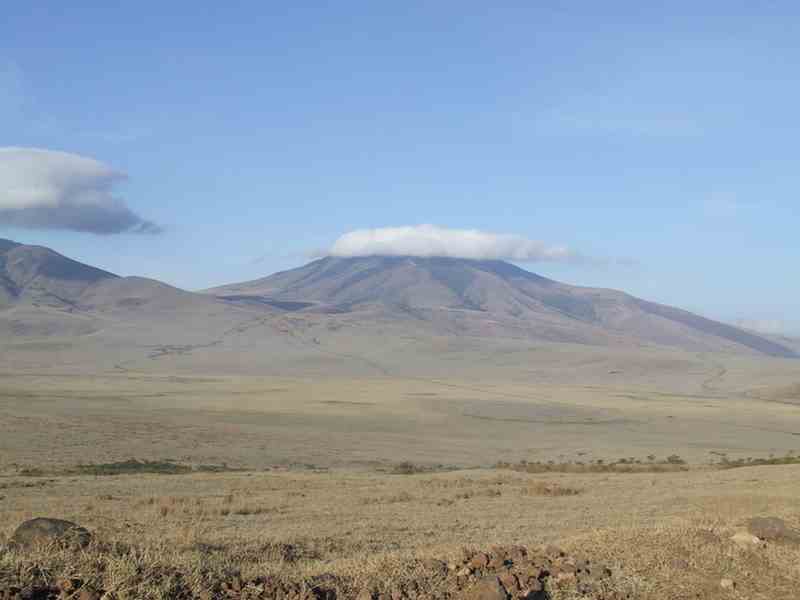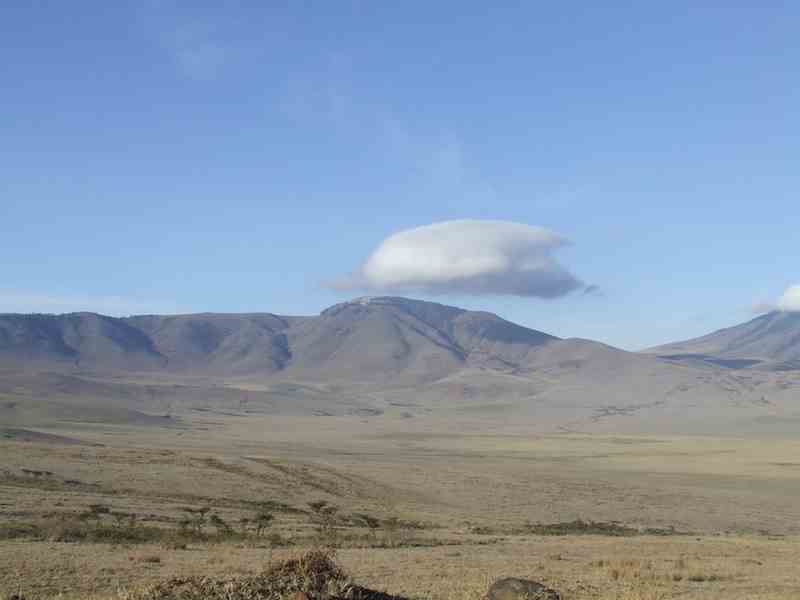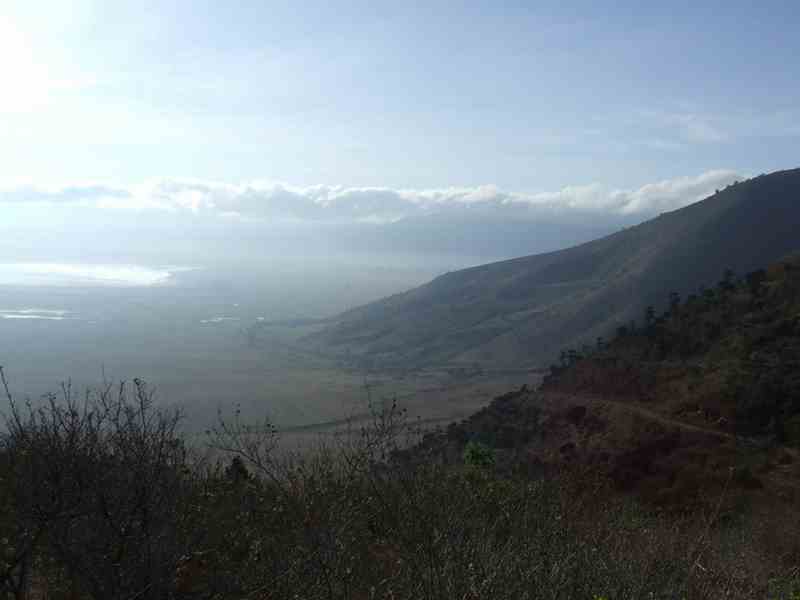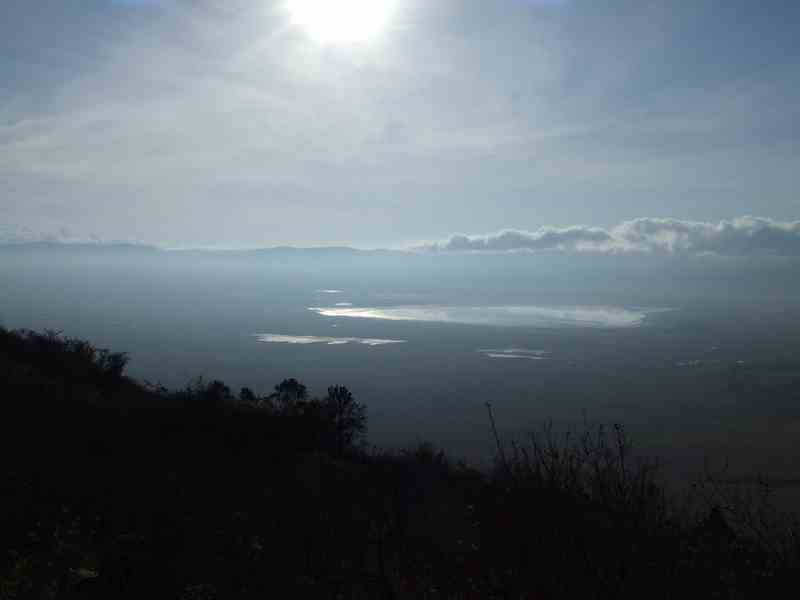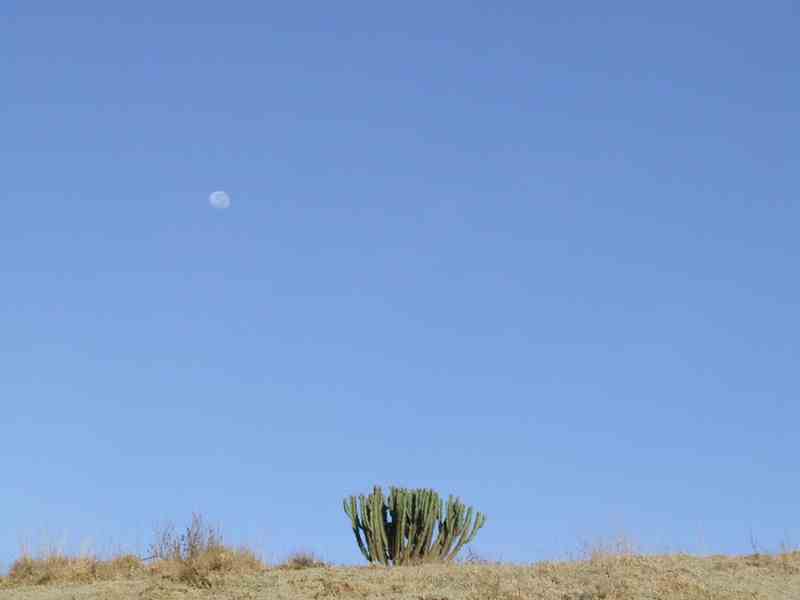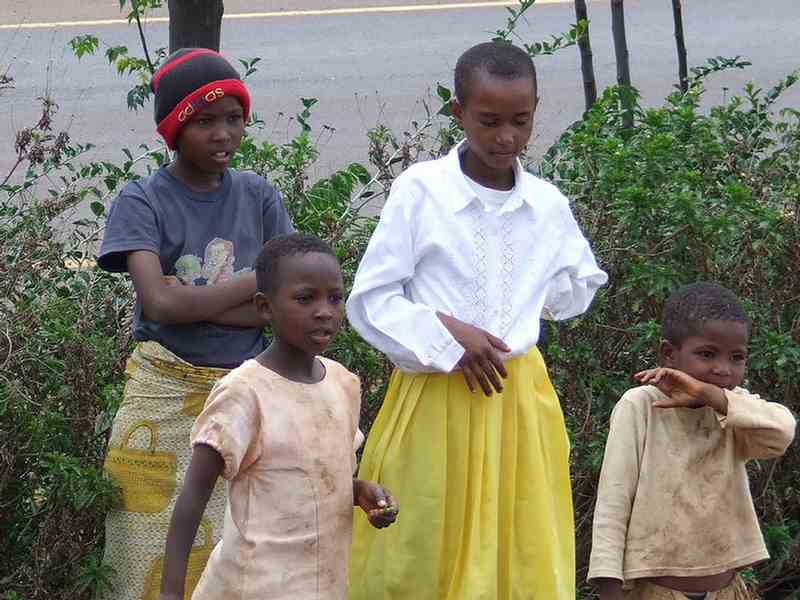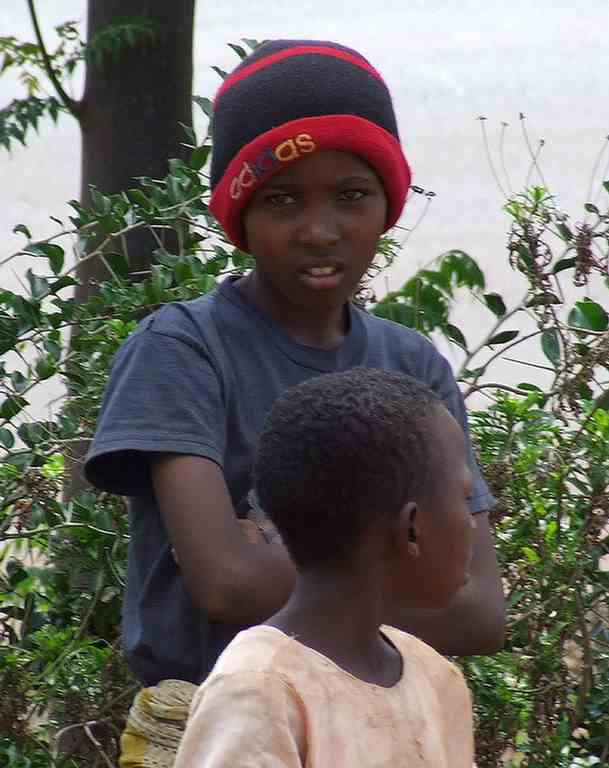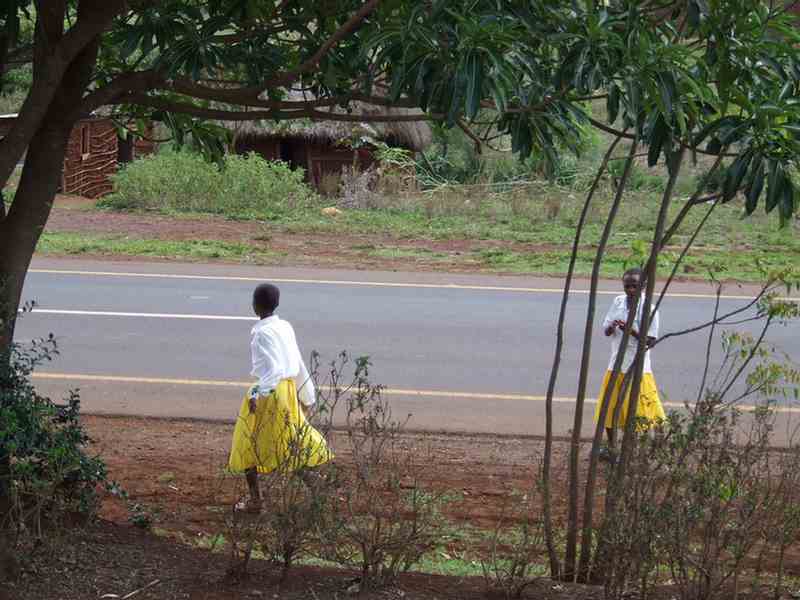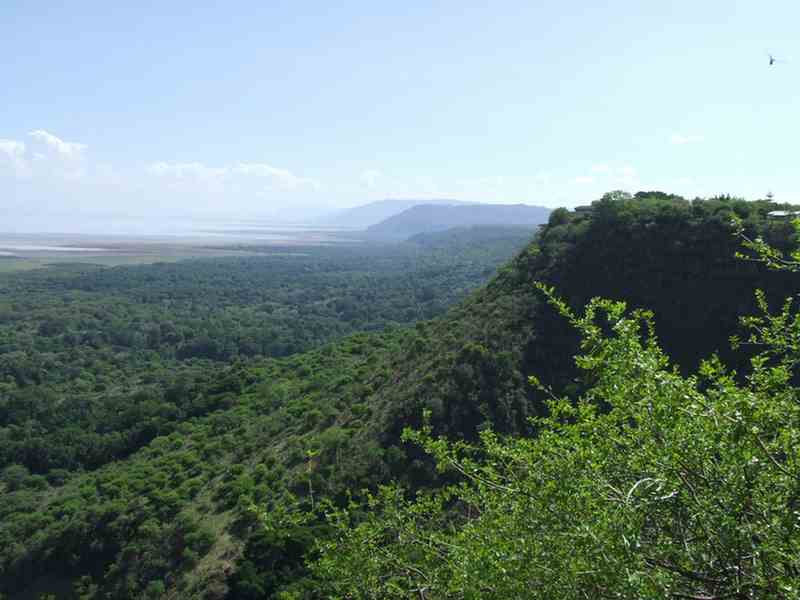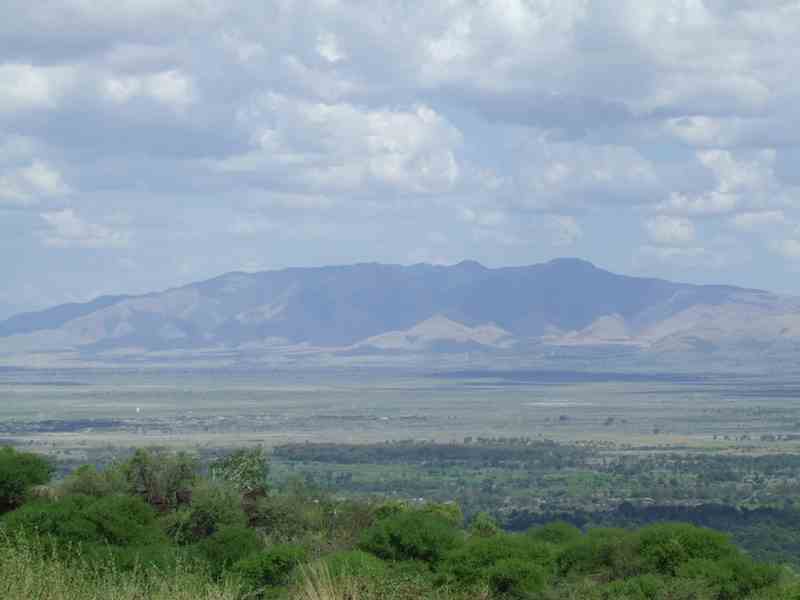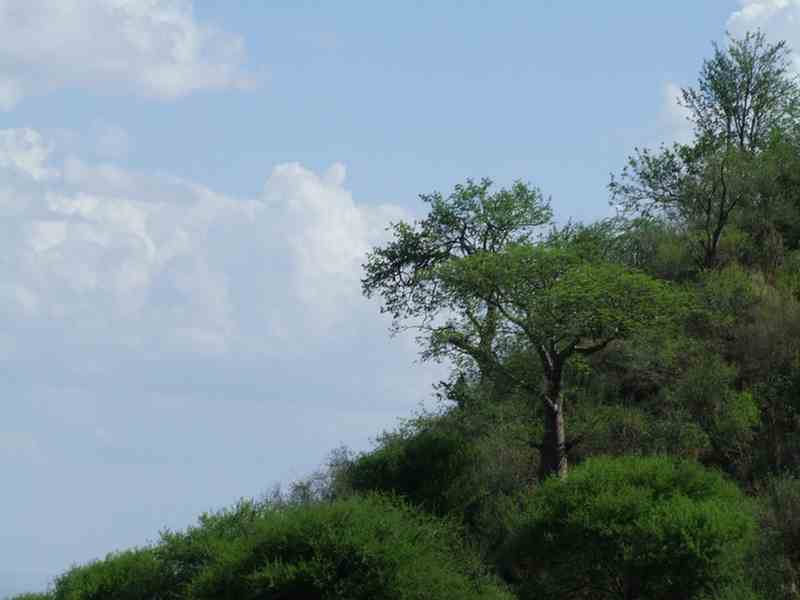 There were lots of noble Baobab trees in the area.
To my eyes they appeared identical to those in our Kimberley region in Australia.