1997-Exmouth-CoralBay-NingalooReef-Canarvon-Sept-Oct

Ningaloo Reef
For our September 1997 holidays we flew to Perth and then to Learmonth airport near Exmouth on North West Cape in Western Australia.
Exmouth, just into the tropics, is 1280 km north of Perth and is one of the newest towns in Australia.
It was built in 1967 as a support town for the naval communications station which was also constructed at this time. The weather was terrific, 310C every day.
The great attraction of the area, though, is Ningaloo Reef which runs along this coast for 260 km, the largest fringing coral reef in the world.
It is the home of over 500 species of fish and 250 types of coral.
Exmouth
We took a boat trip from Exmouth and saw whales and manta rays.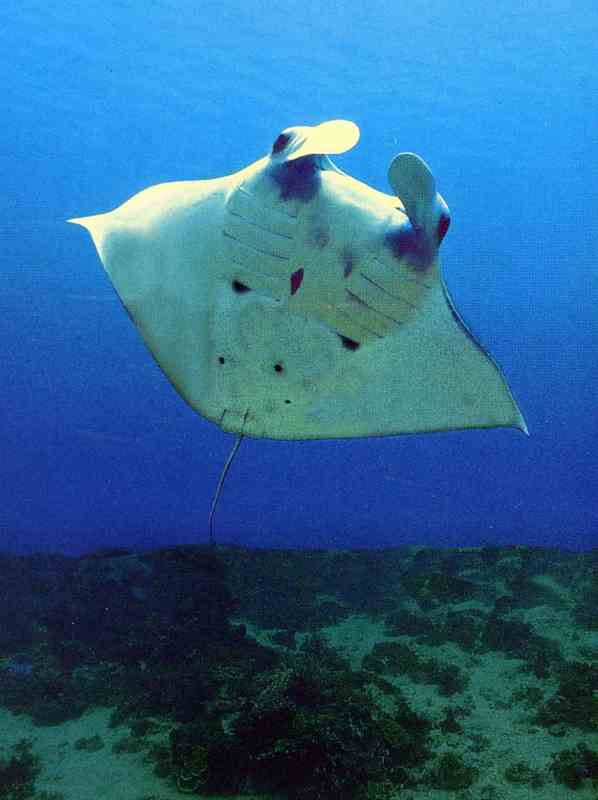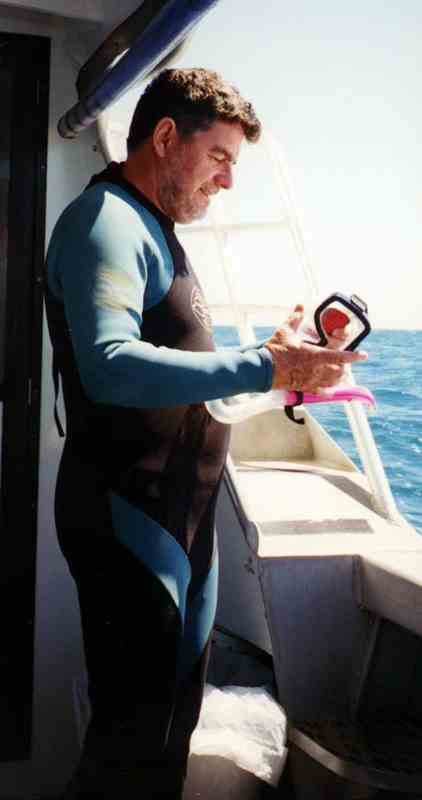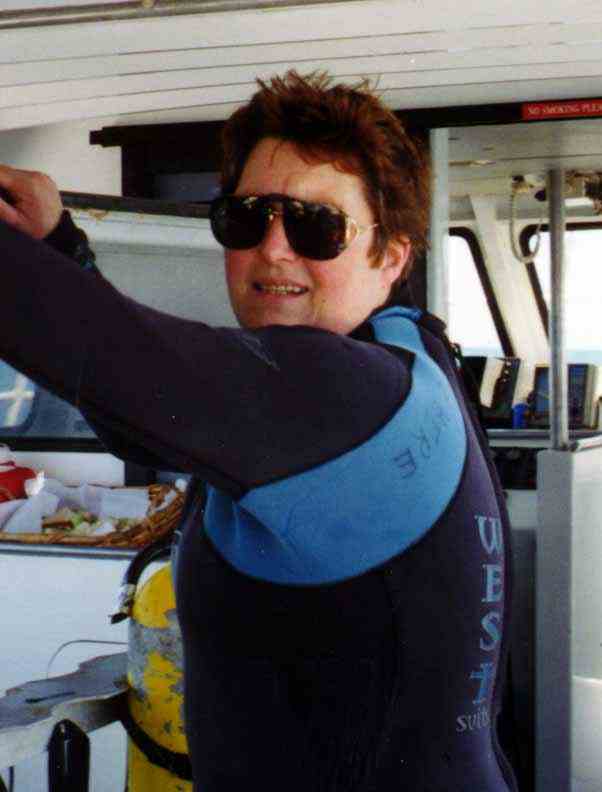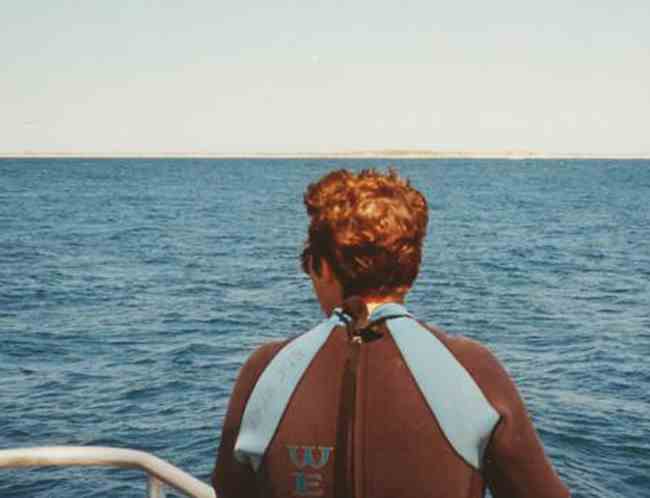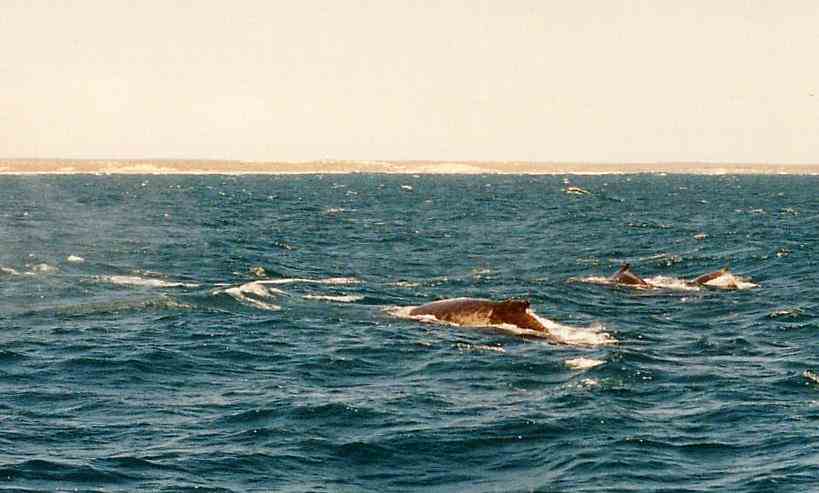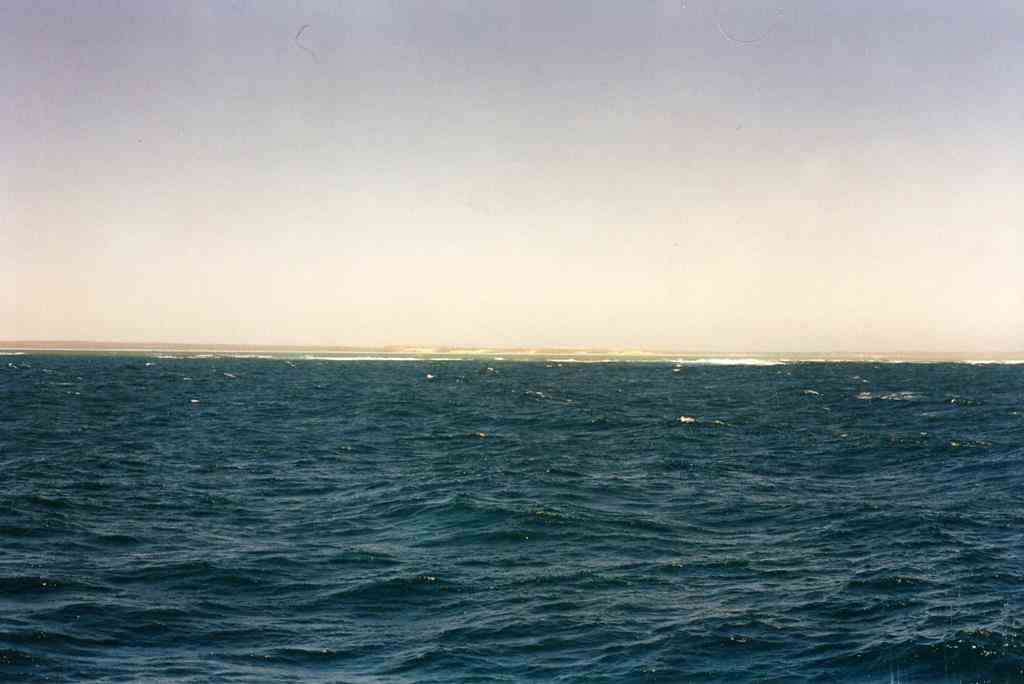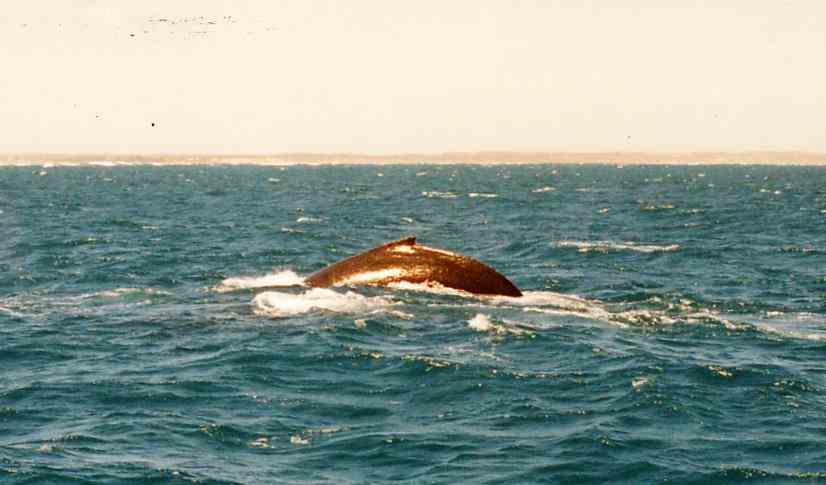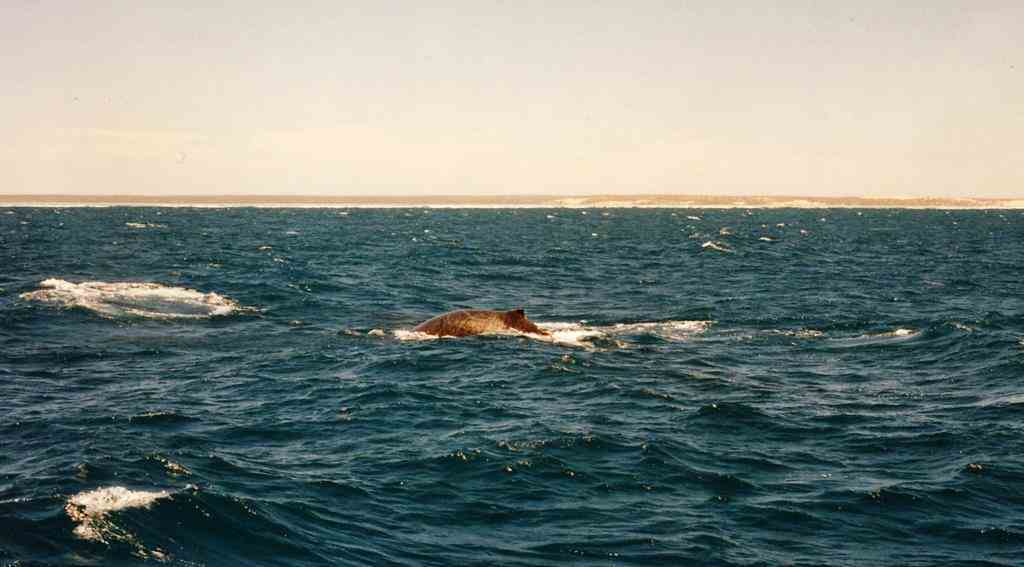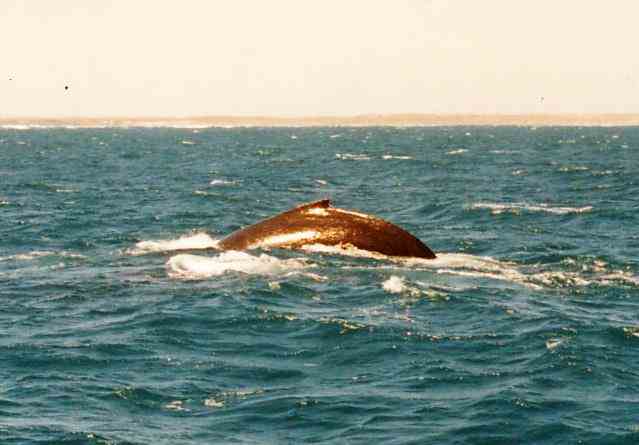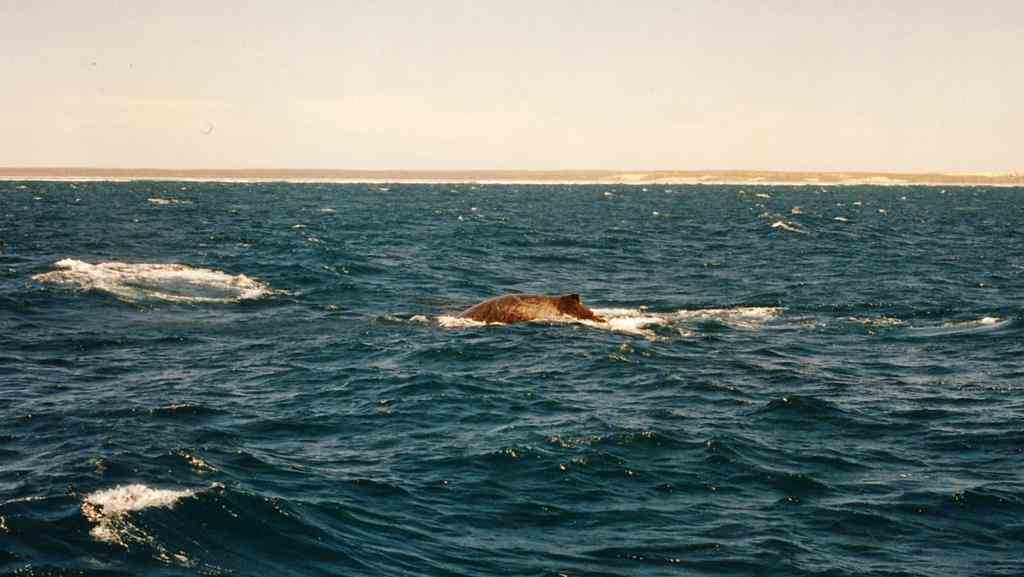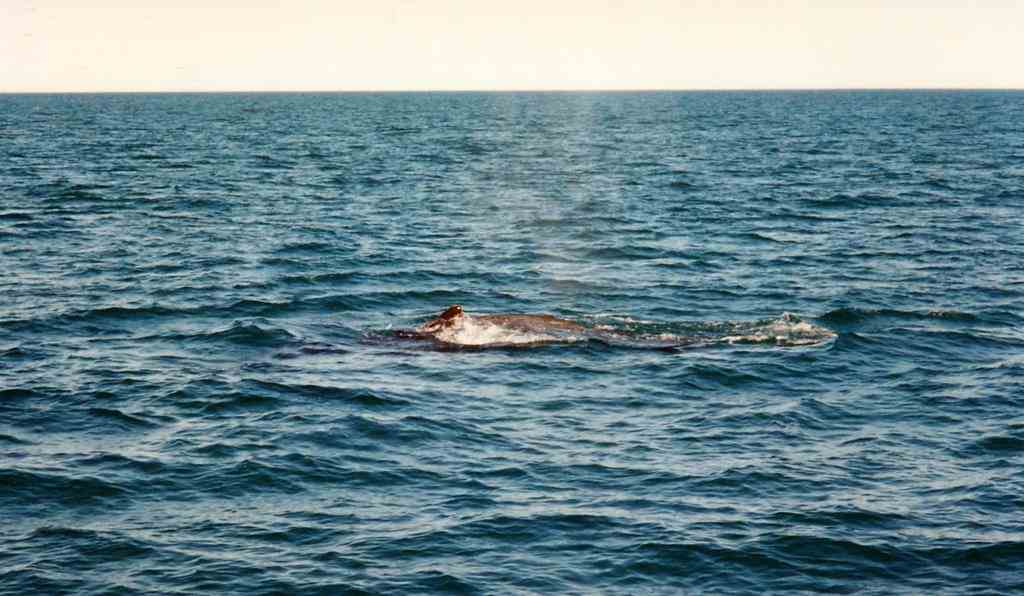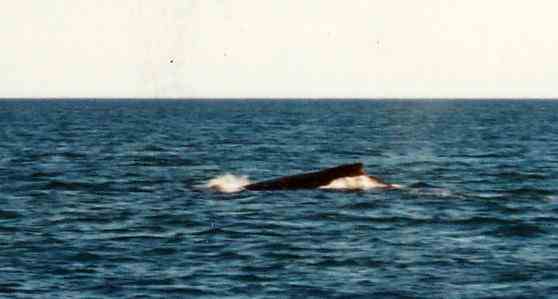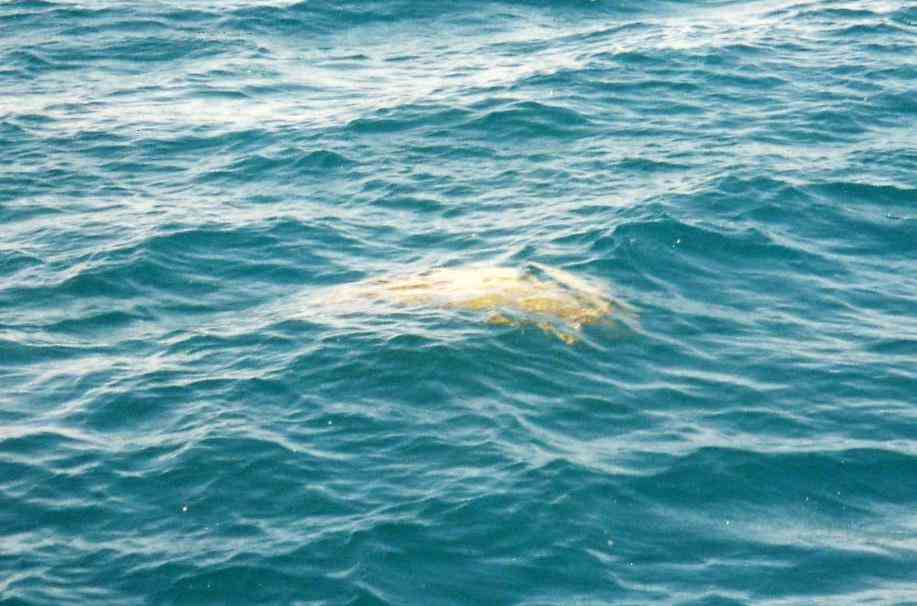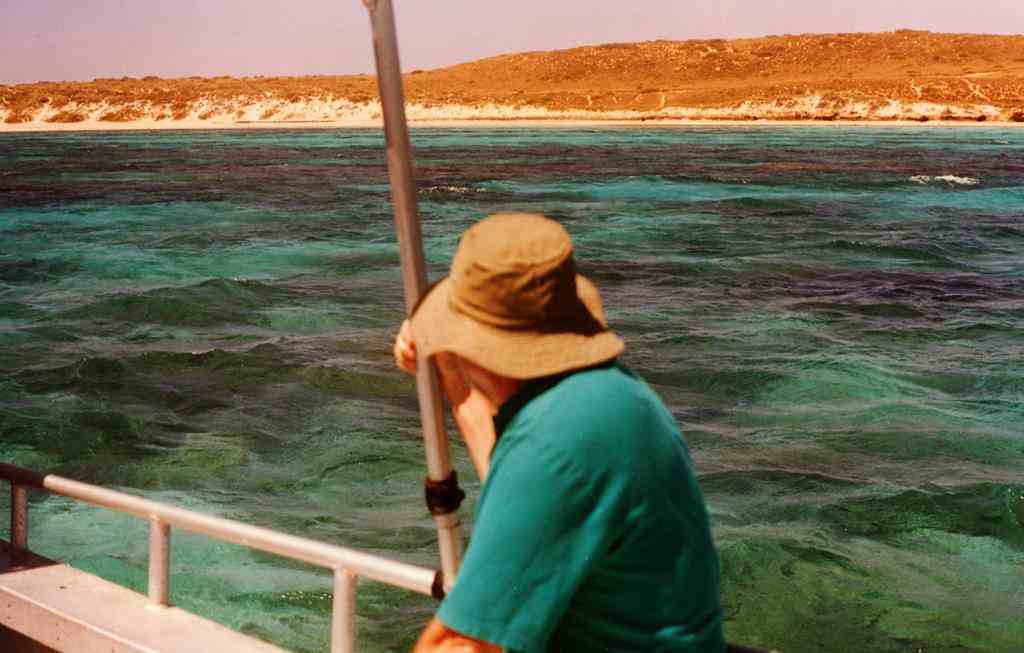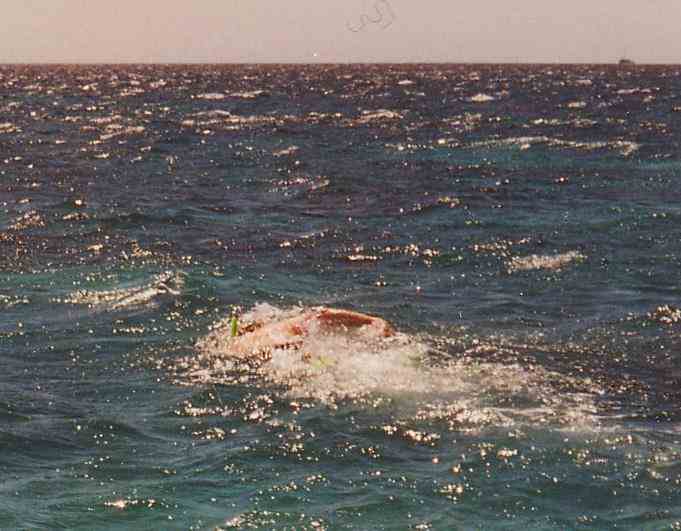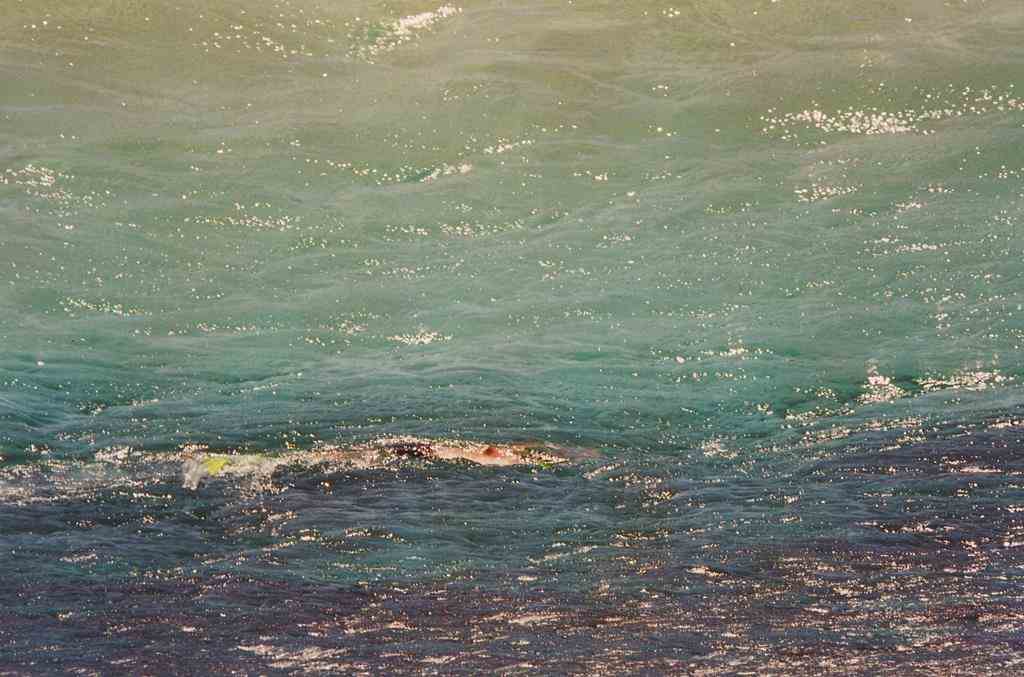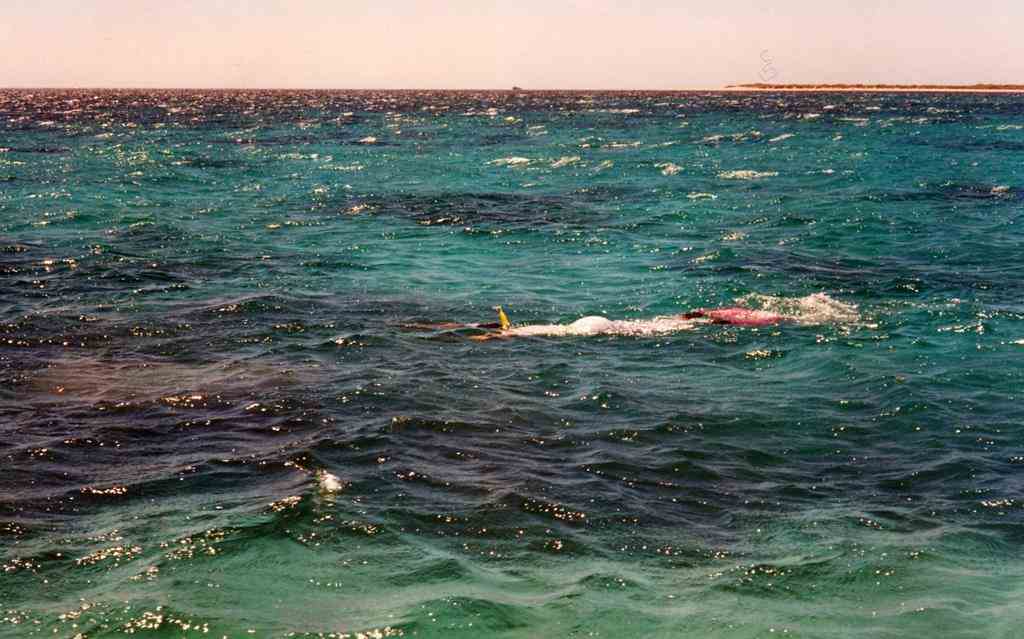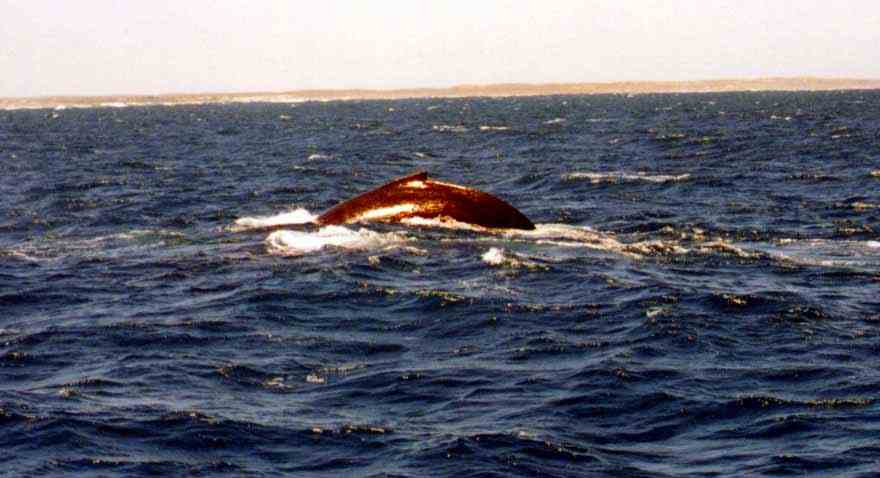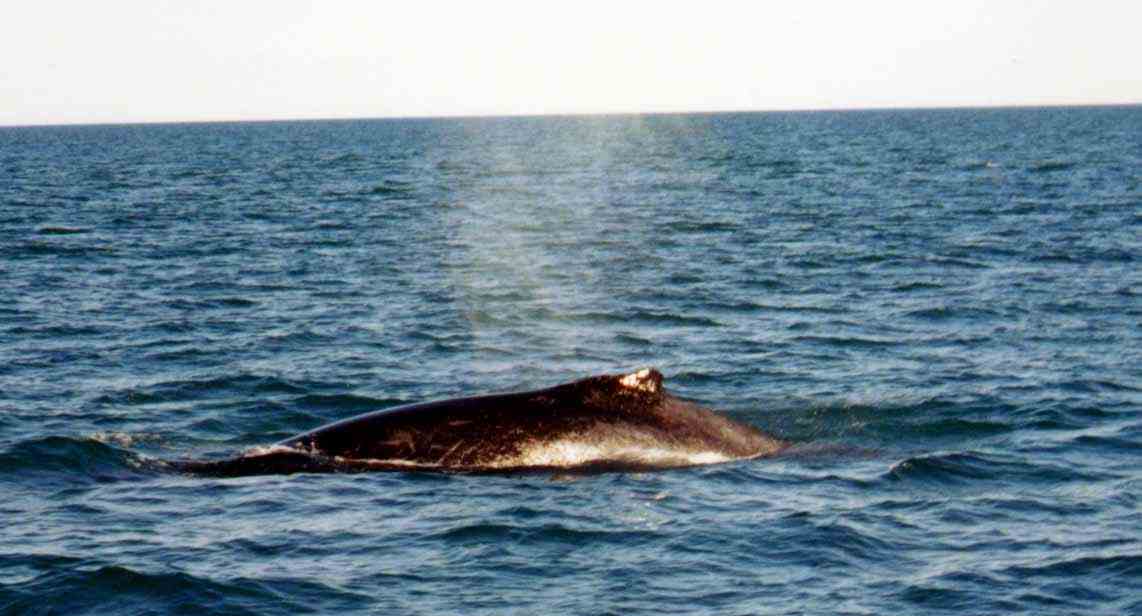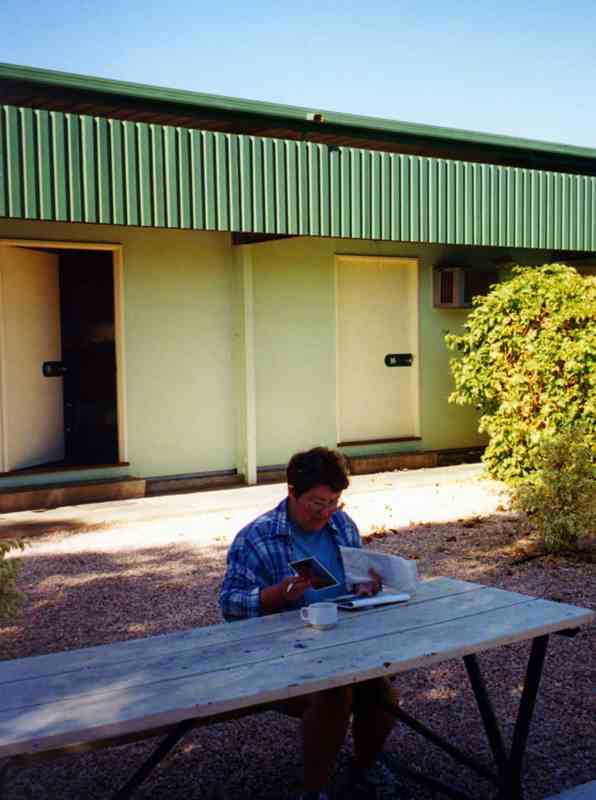 We hired bicycles for a day to ride around Exmouth.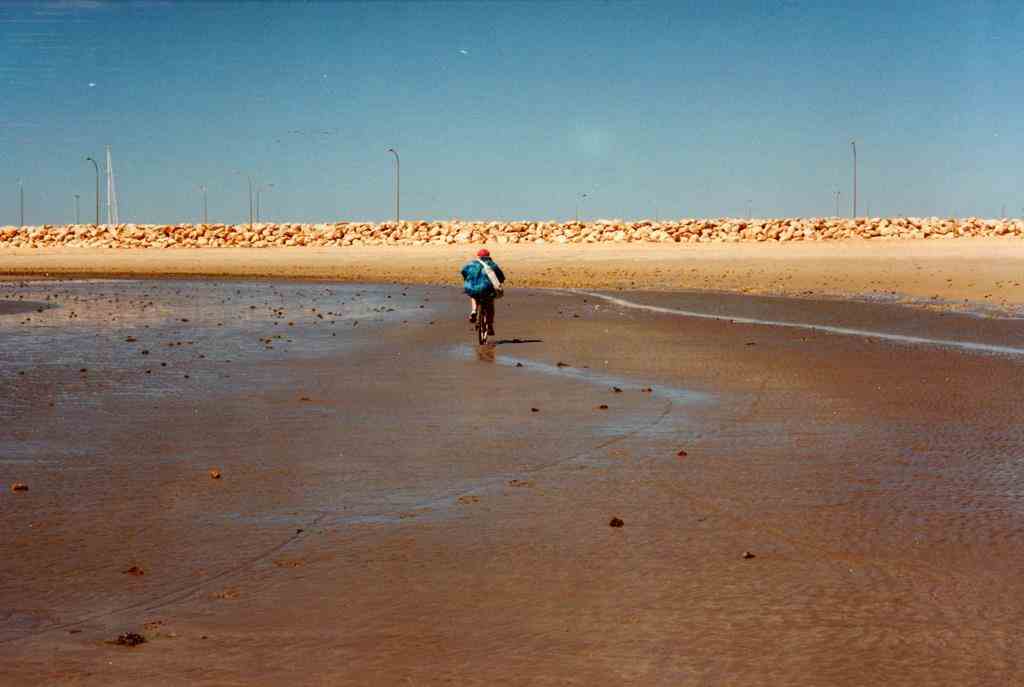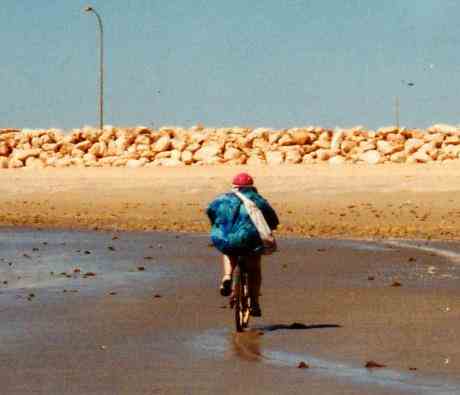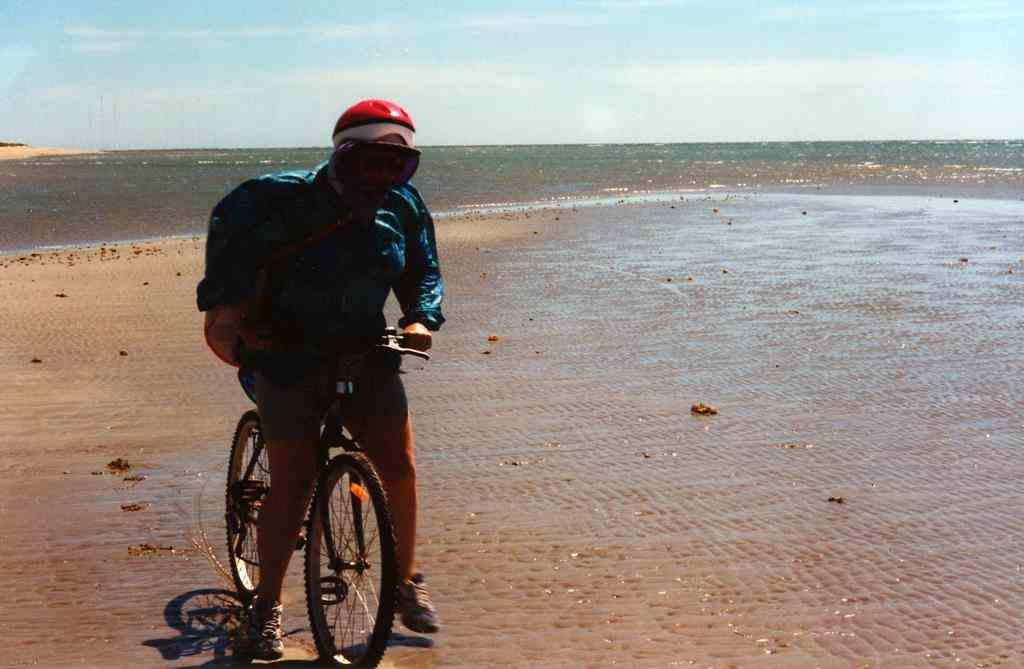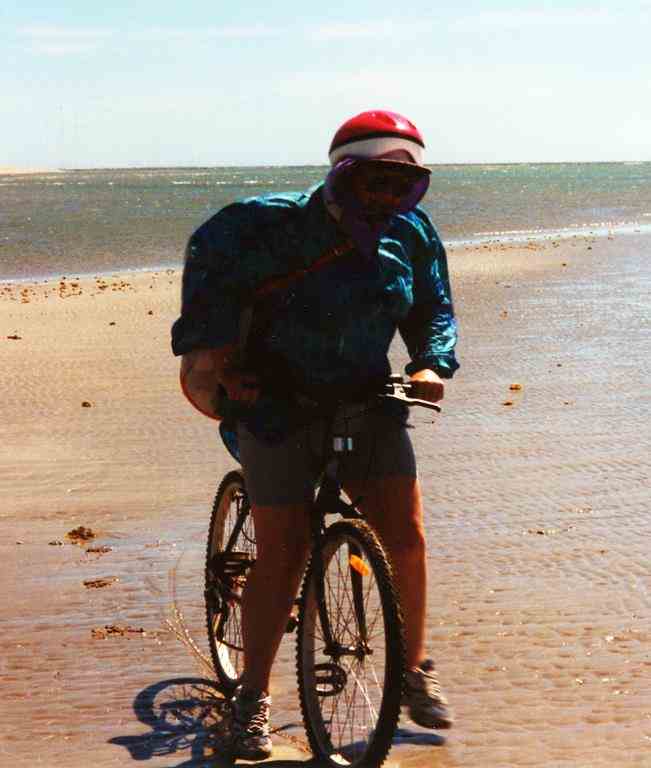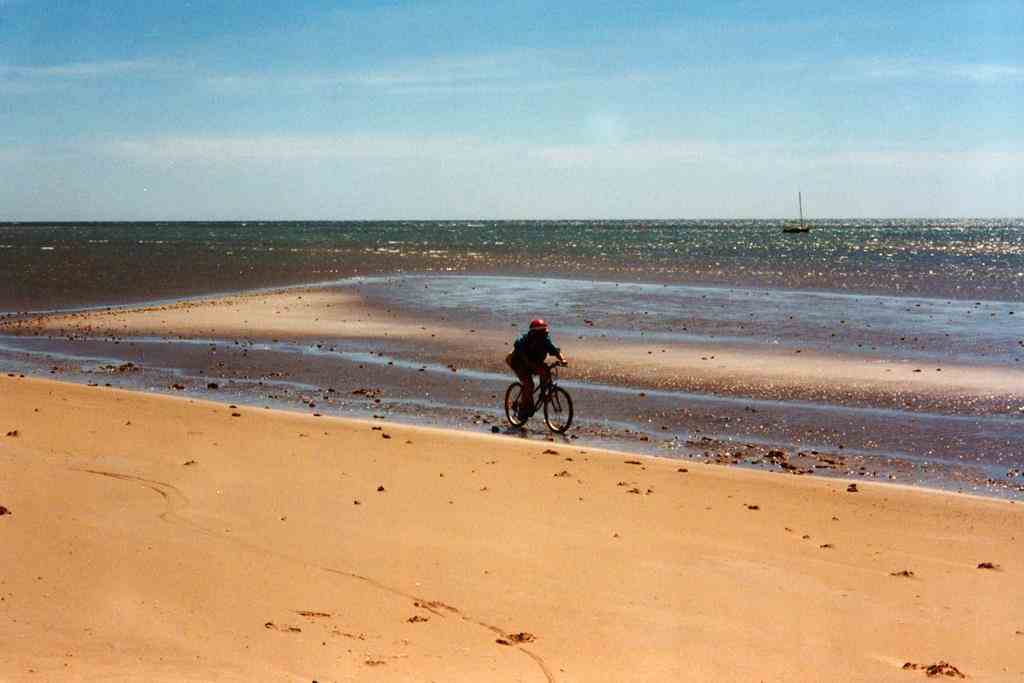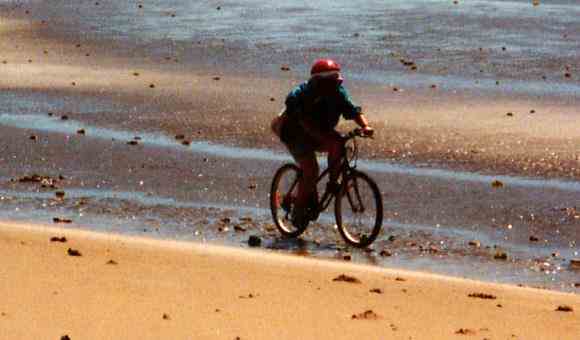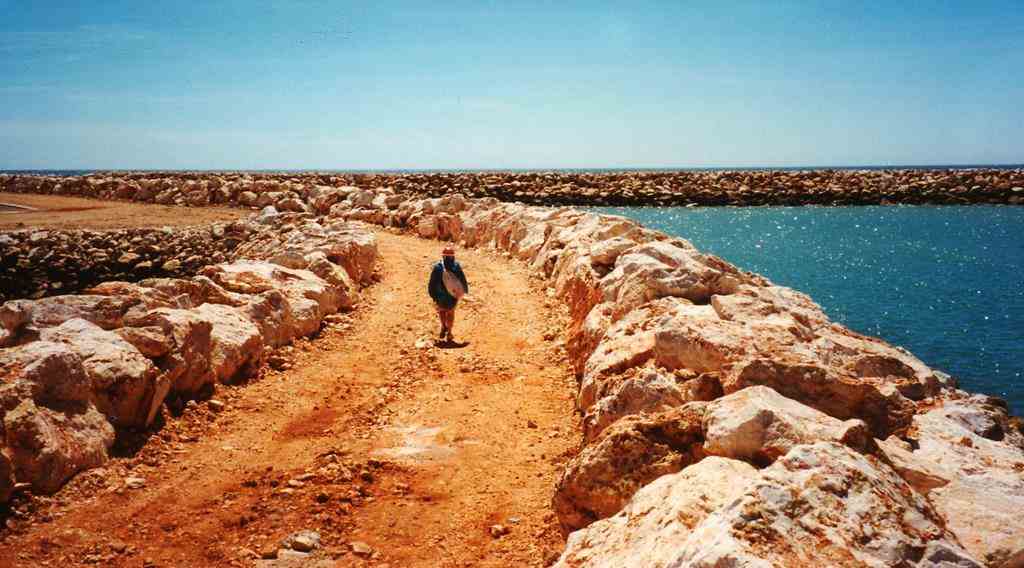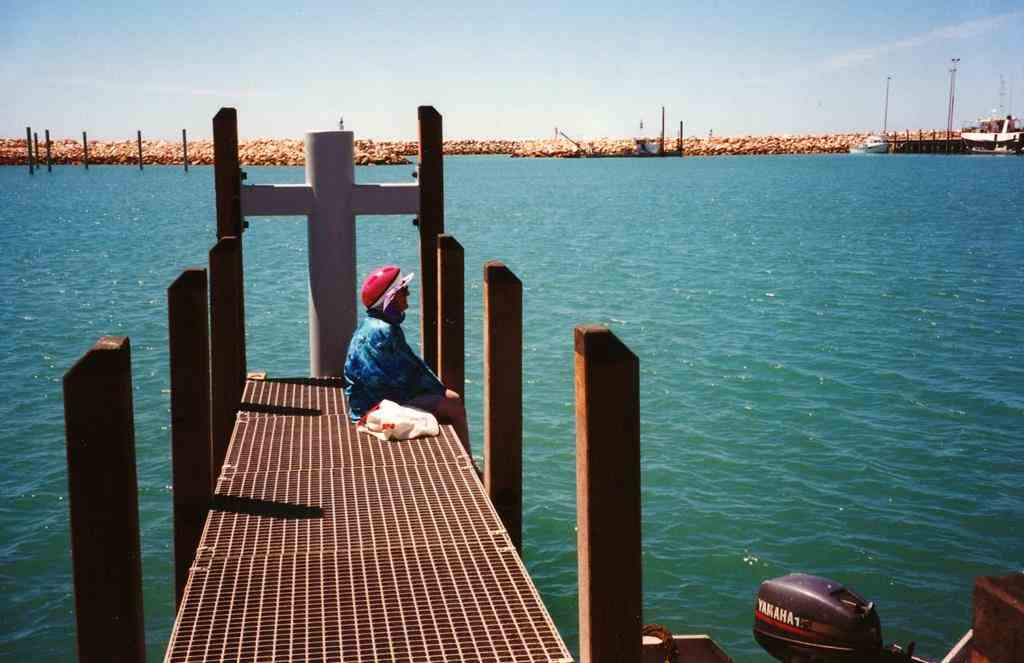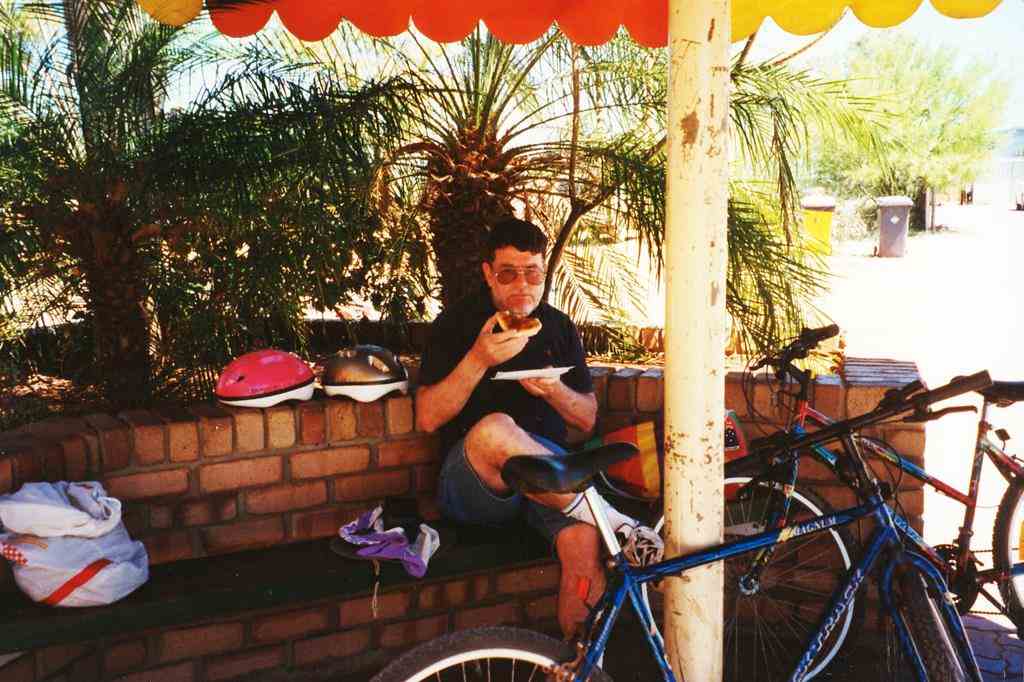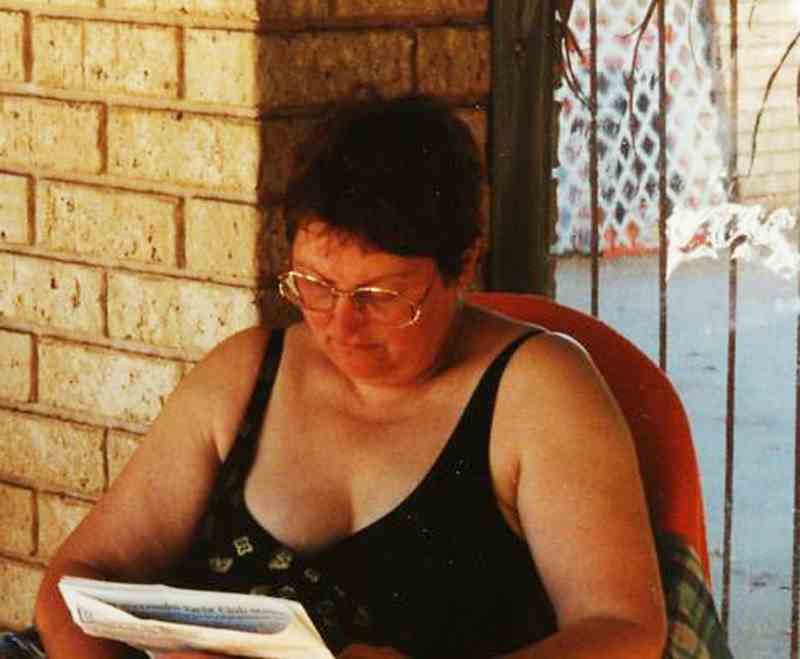 Margaret is sitting in the same spot that Elle McPherson sat in when she was recently making a video advertisement for this region.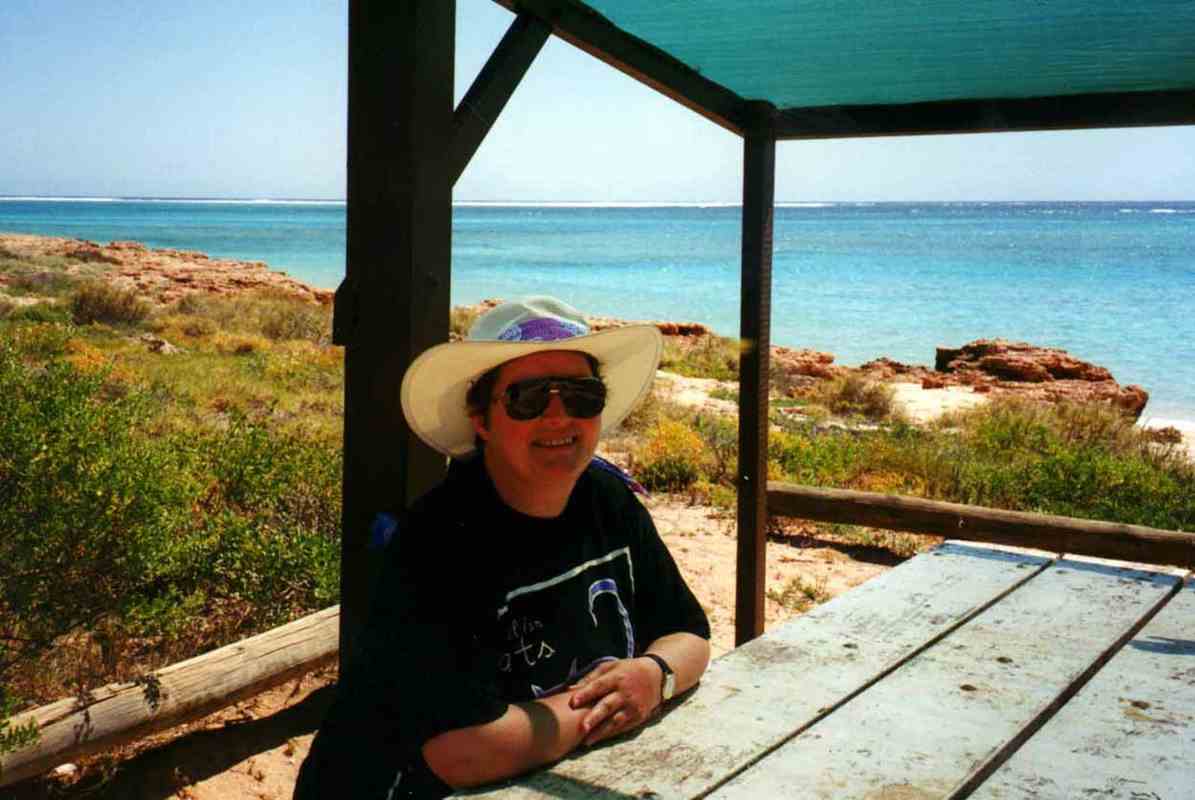 The lighthouse at Exmouth.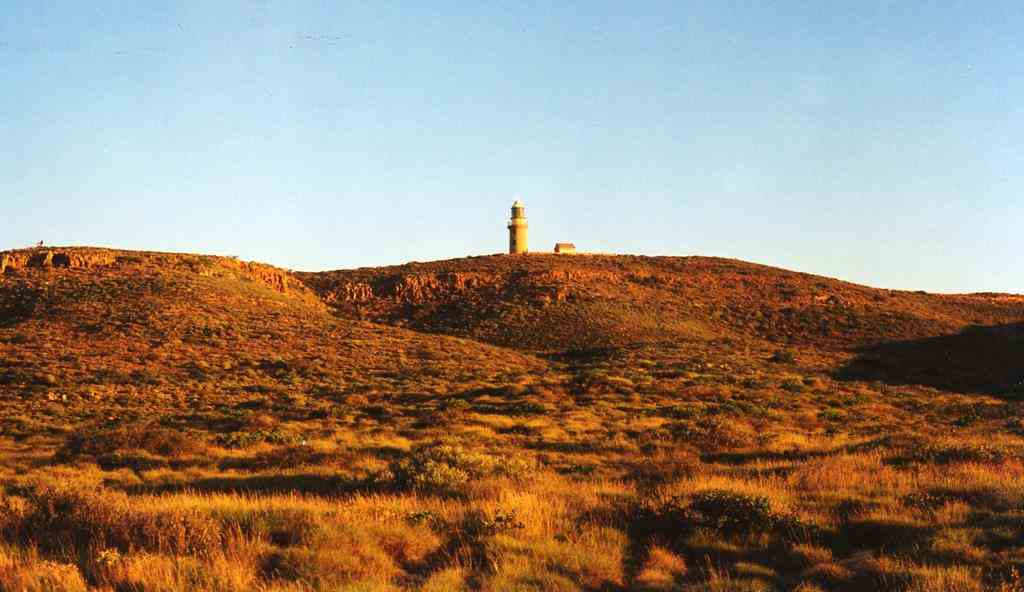 A view of the USA-Australia Naval Radio Base from the top of the lighthouse.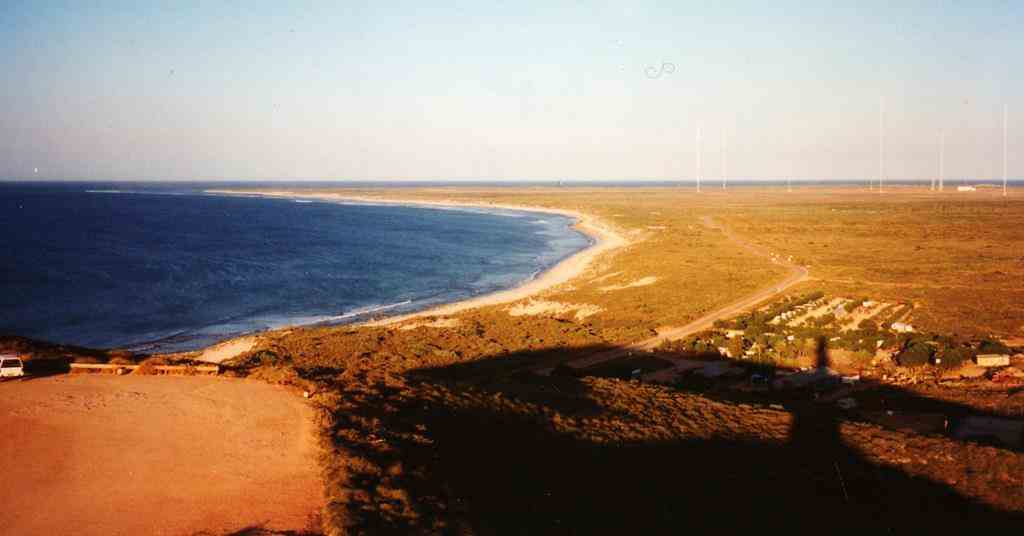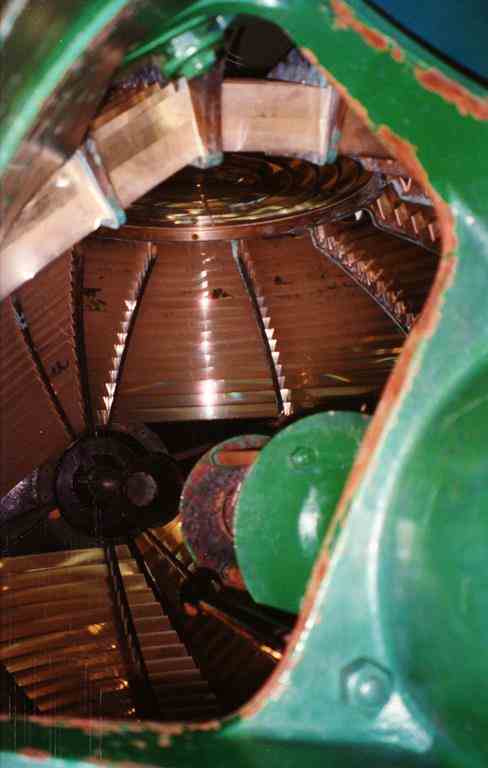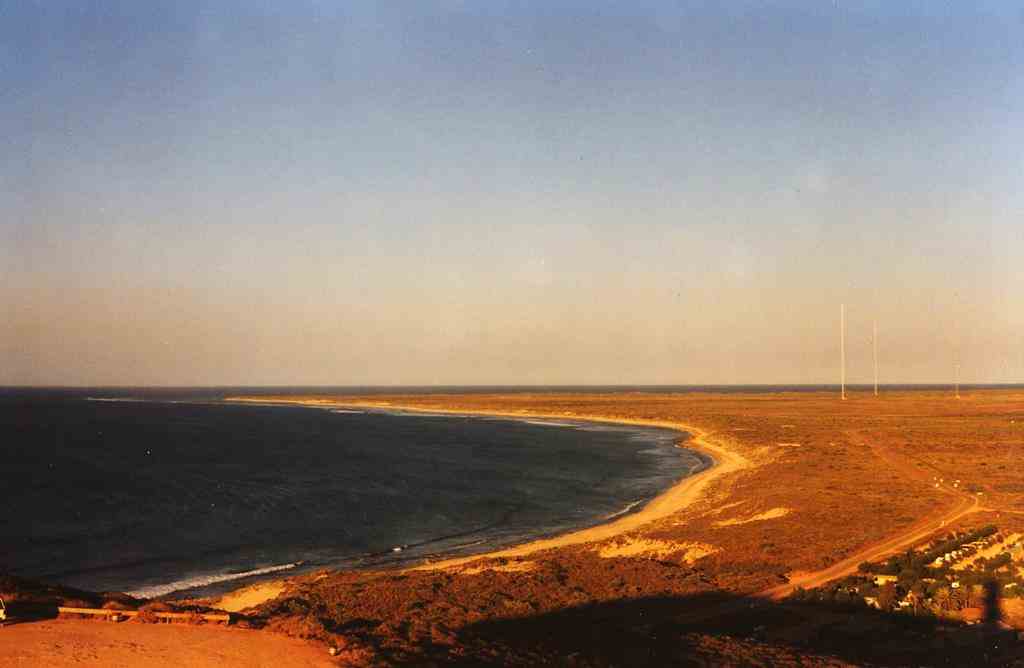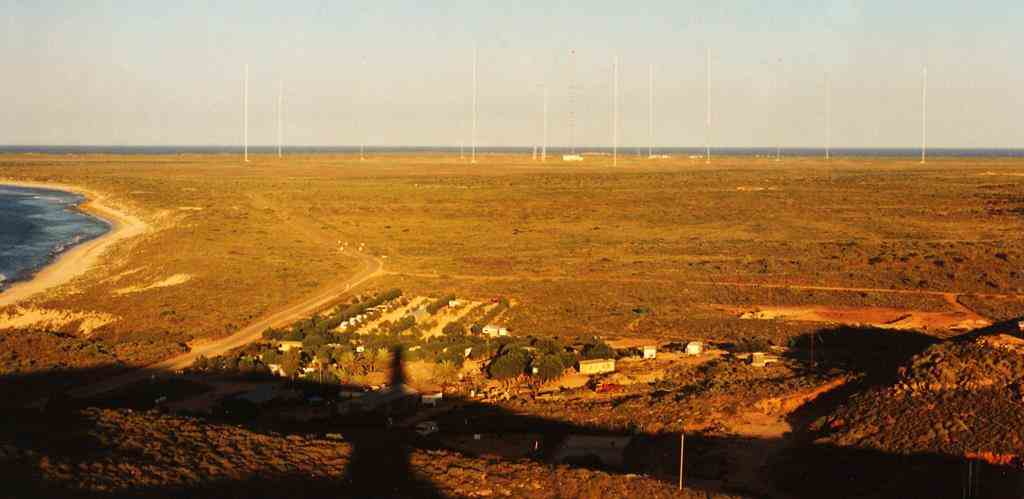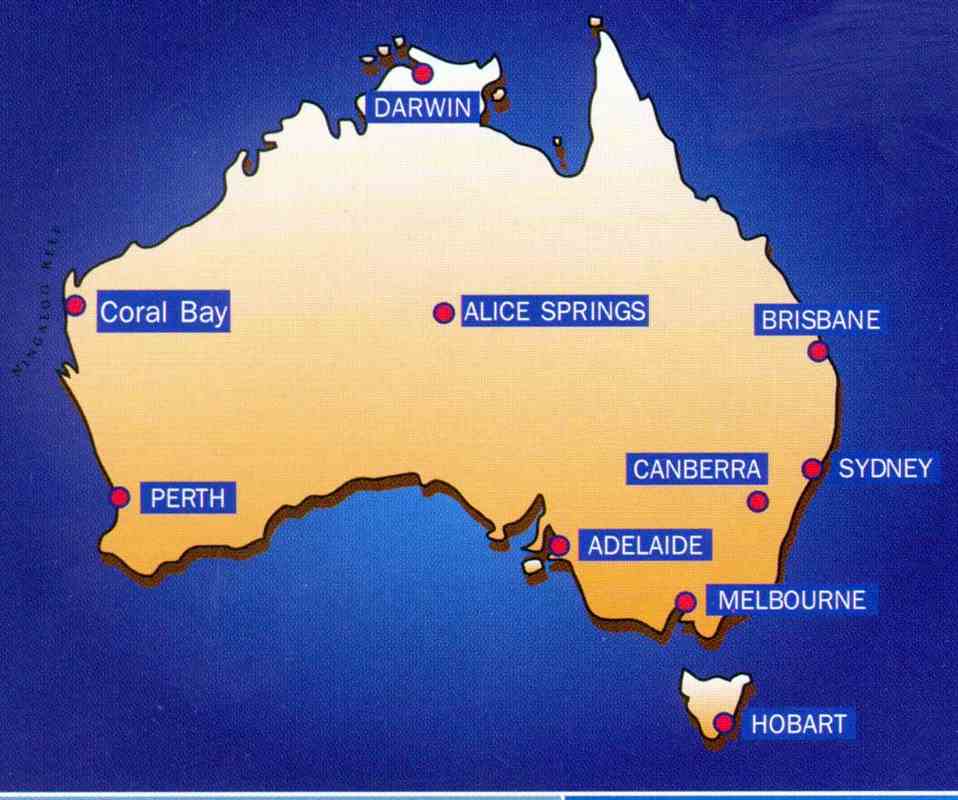 Running along the North West Cape is Cape Range National Park which has some spectacular gorges including Yardi Creek Gorge.
We went on a local tour of the National Park with Neil McLeod in his 4WD Oka.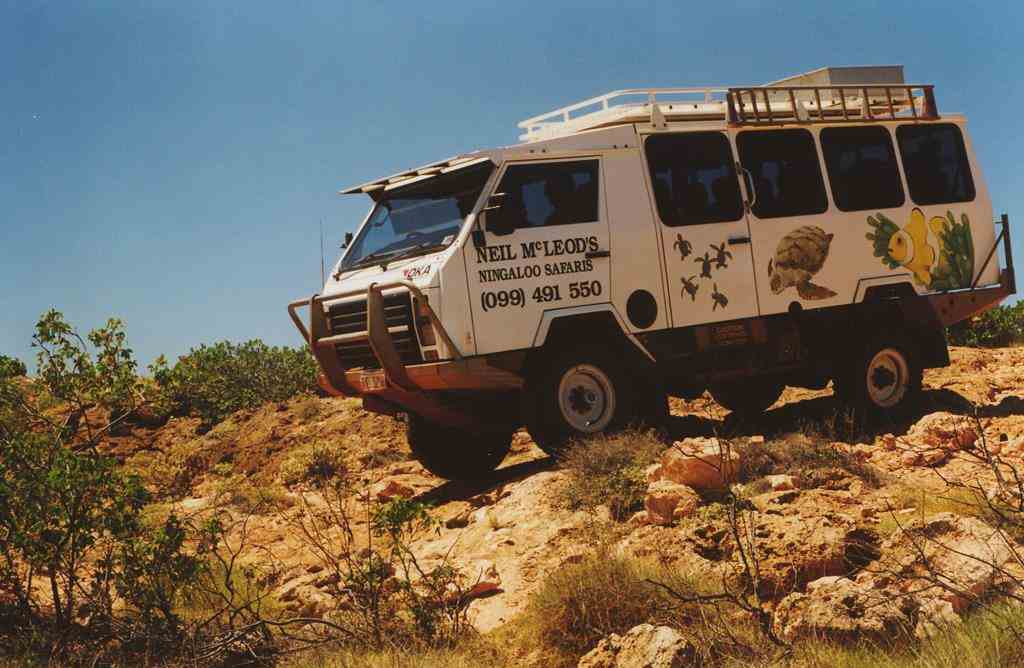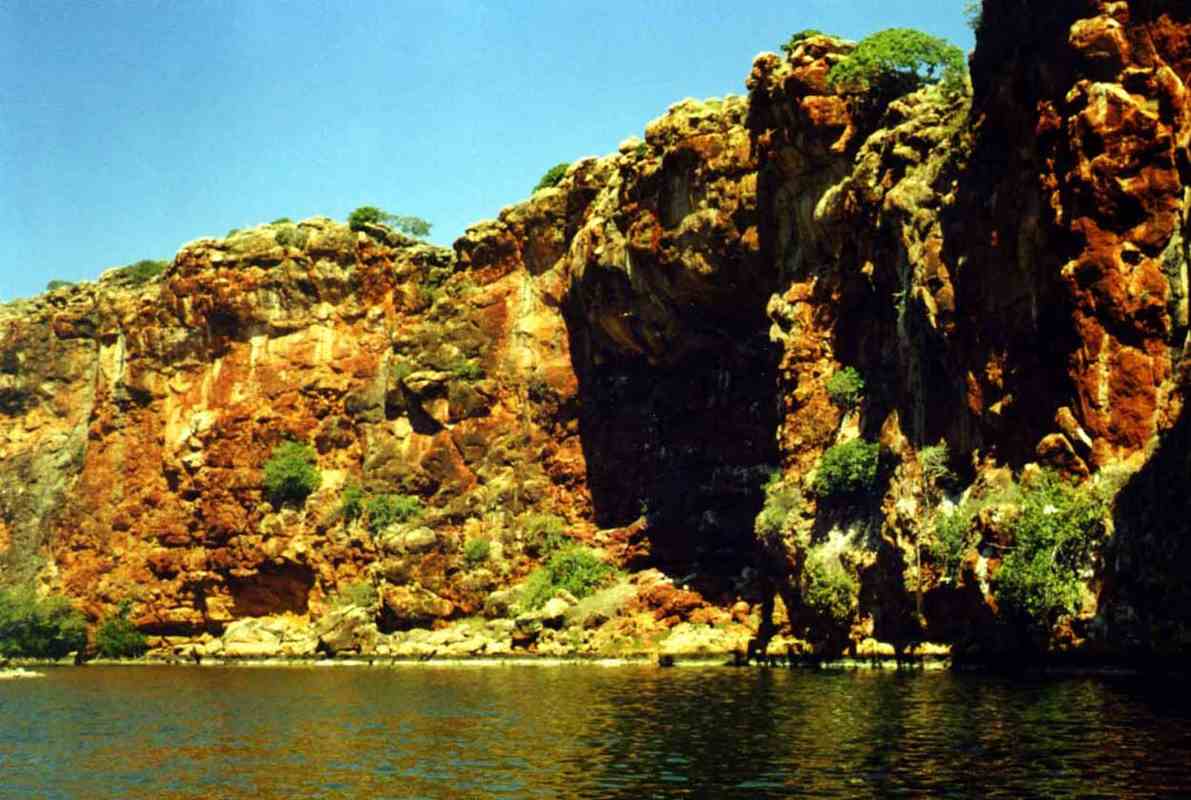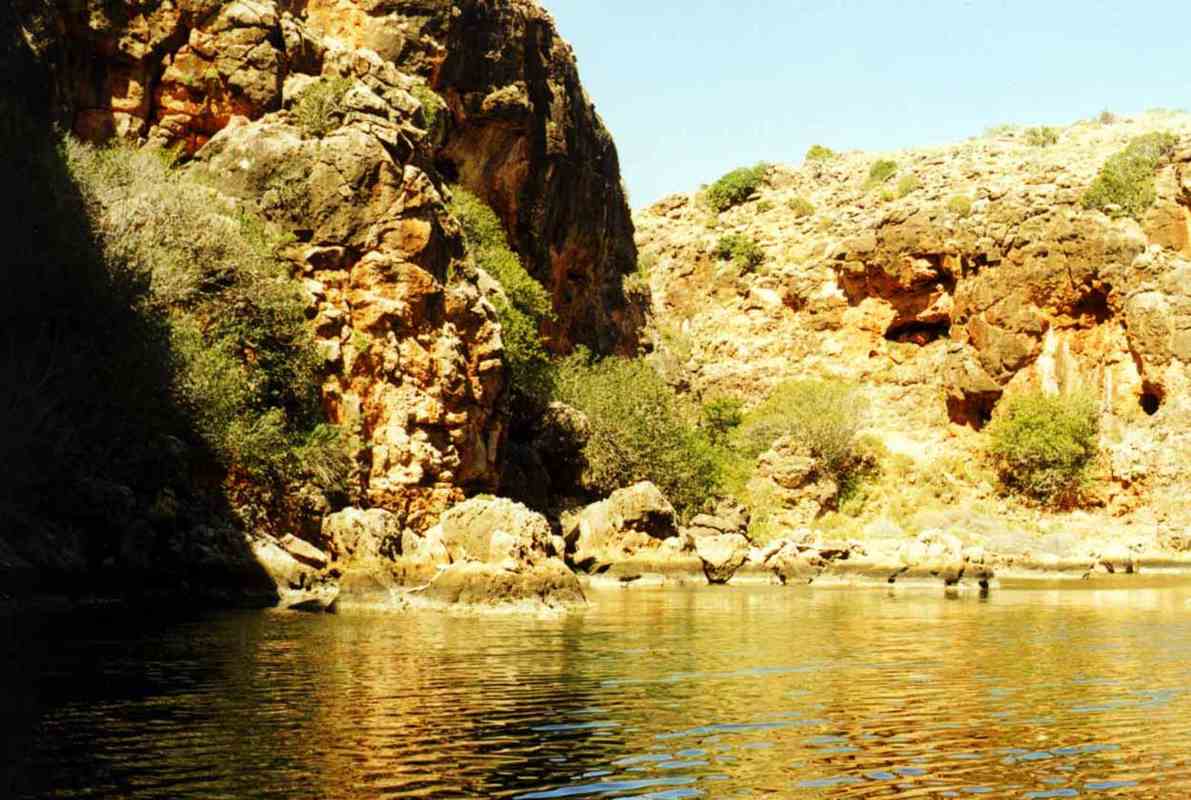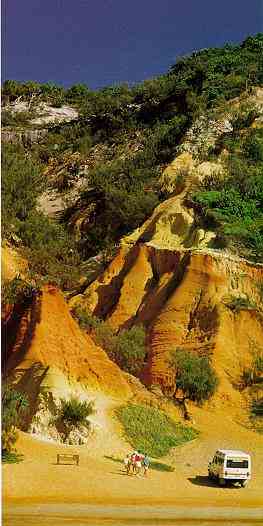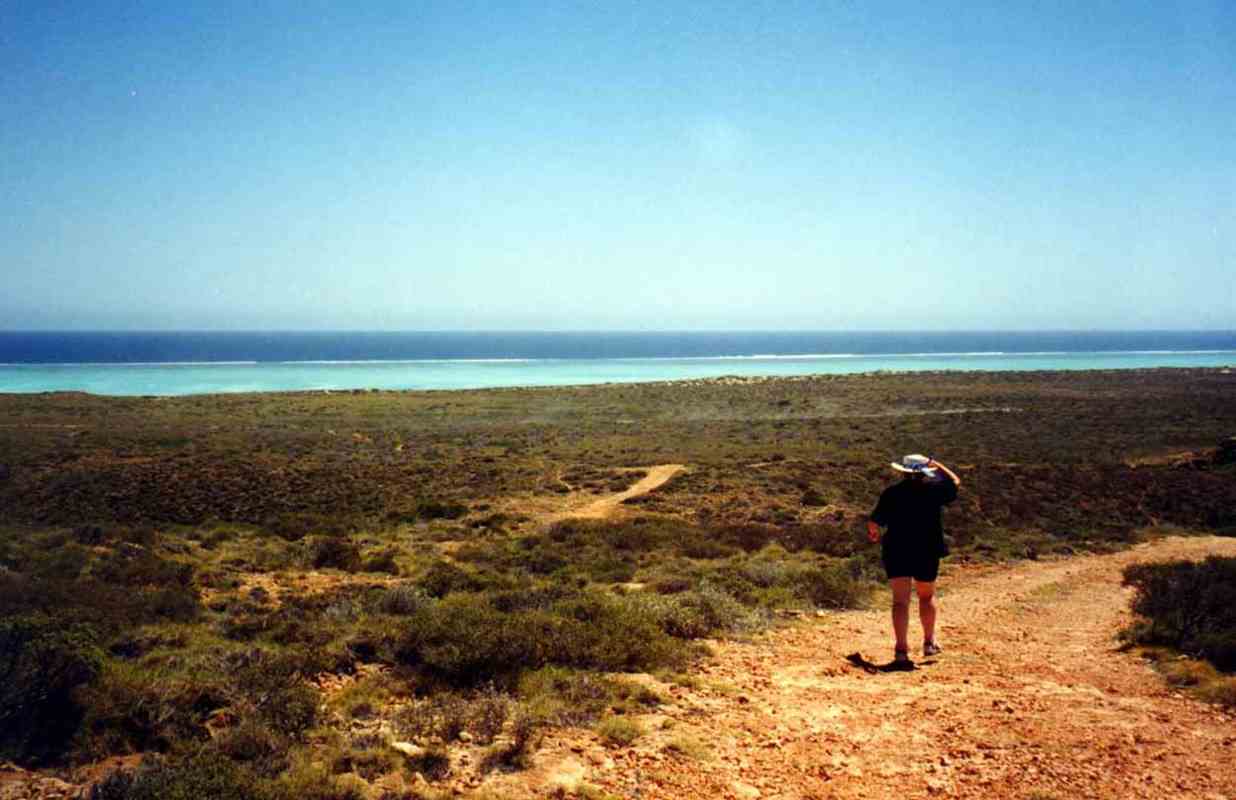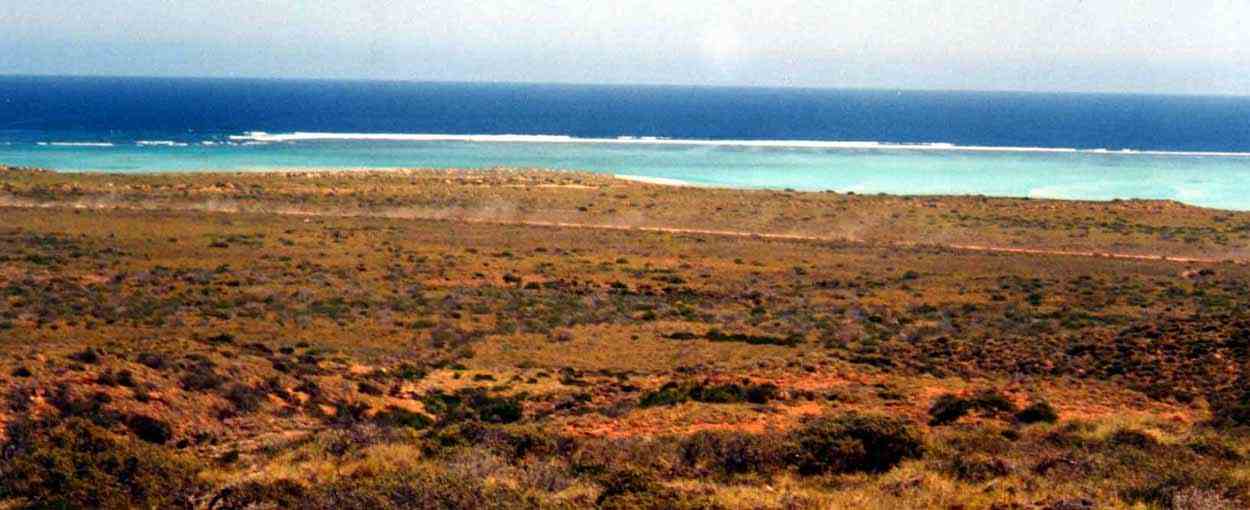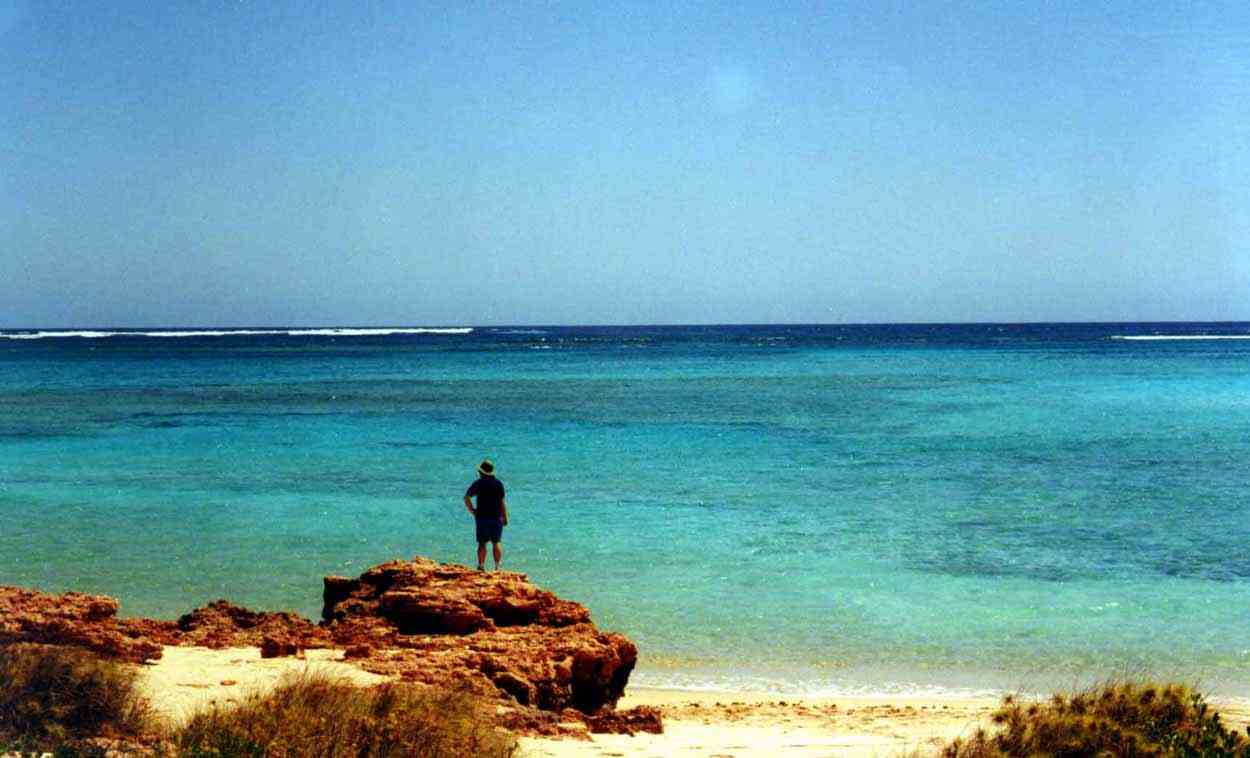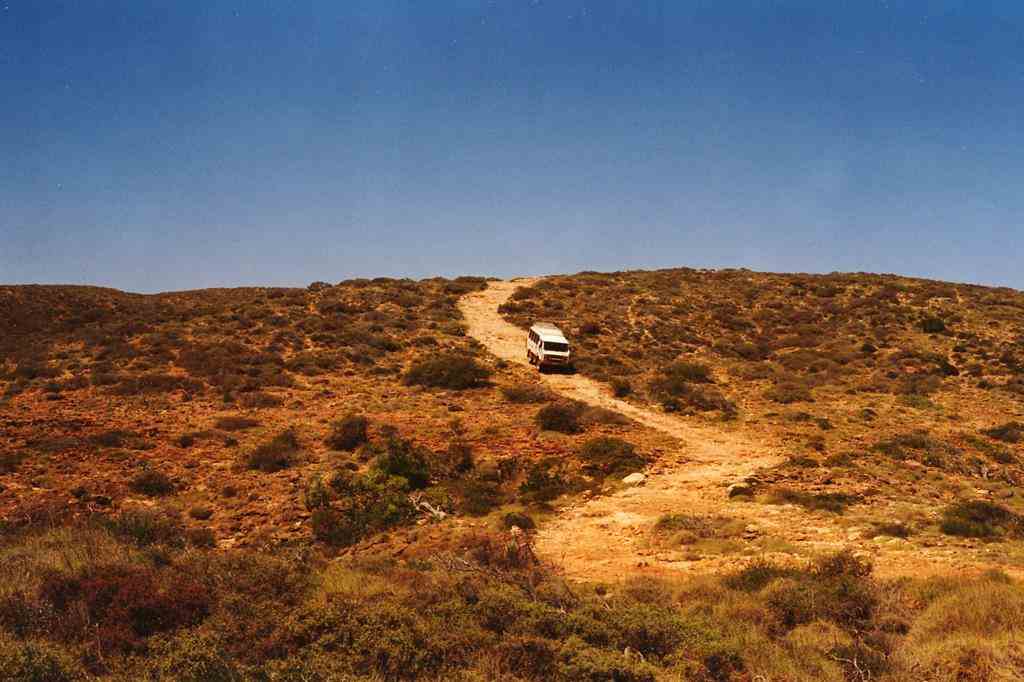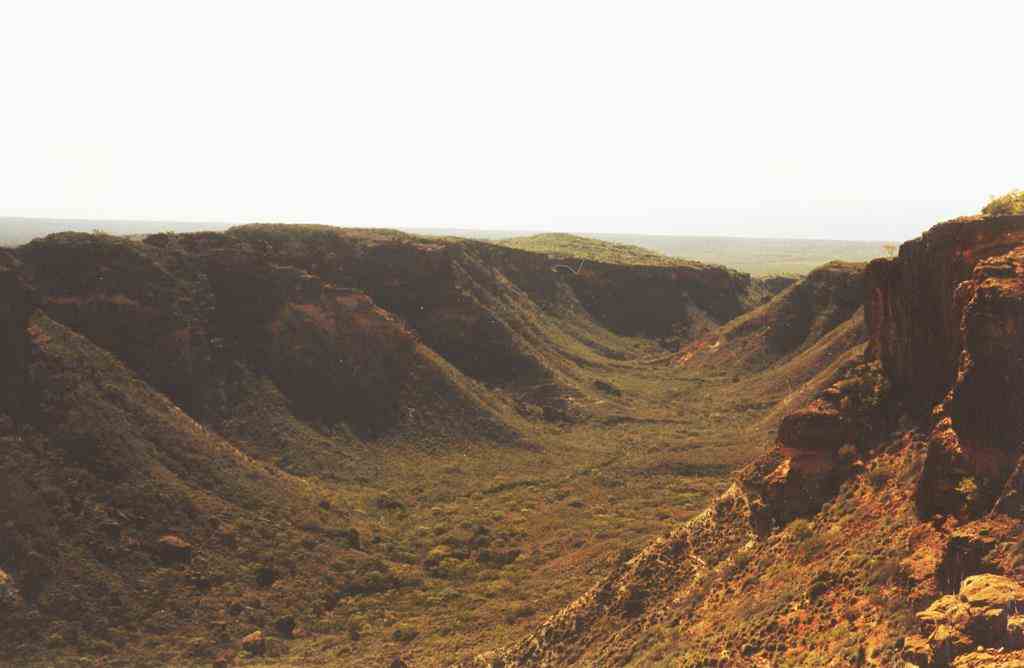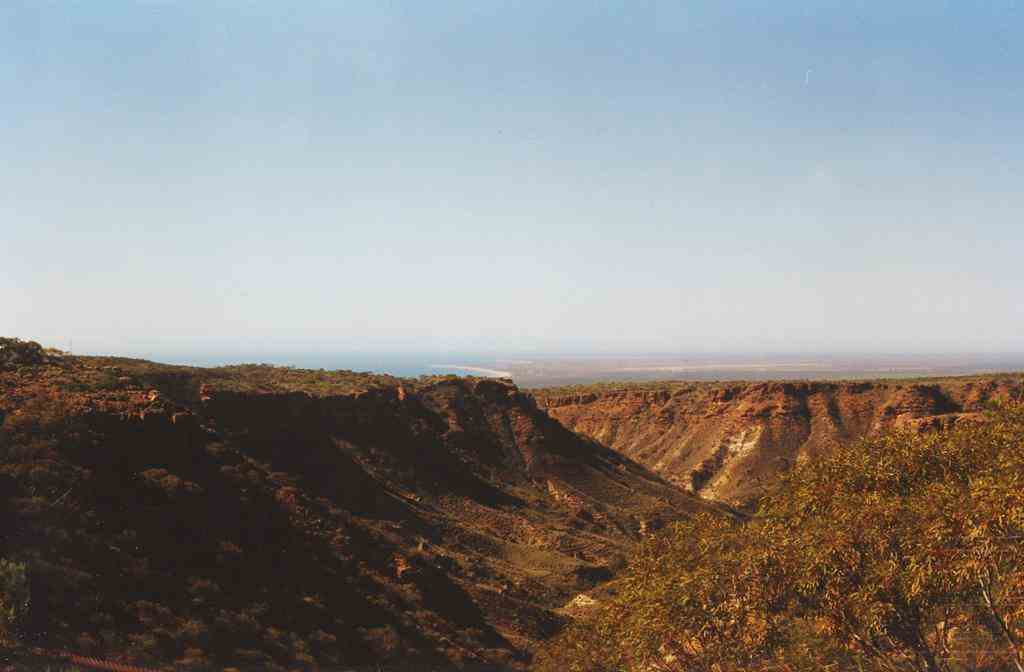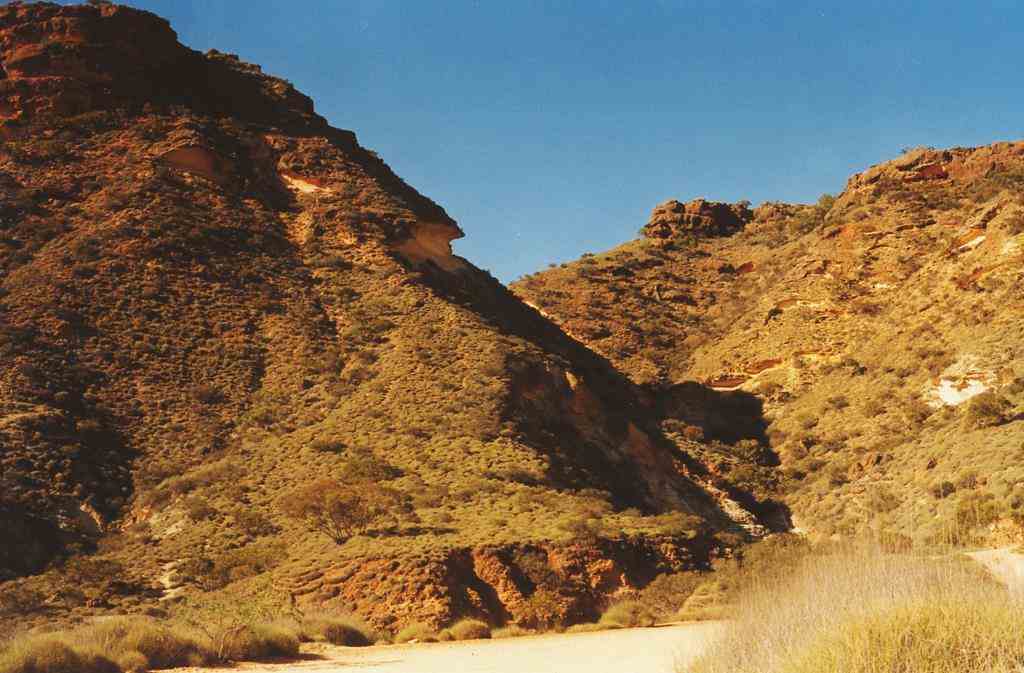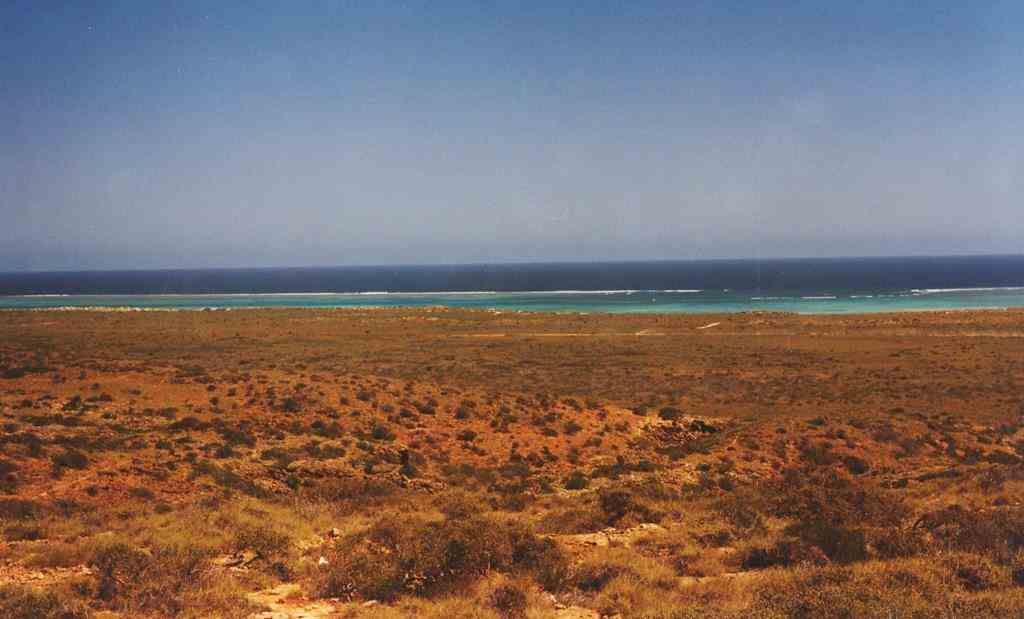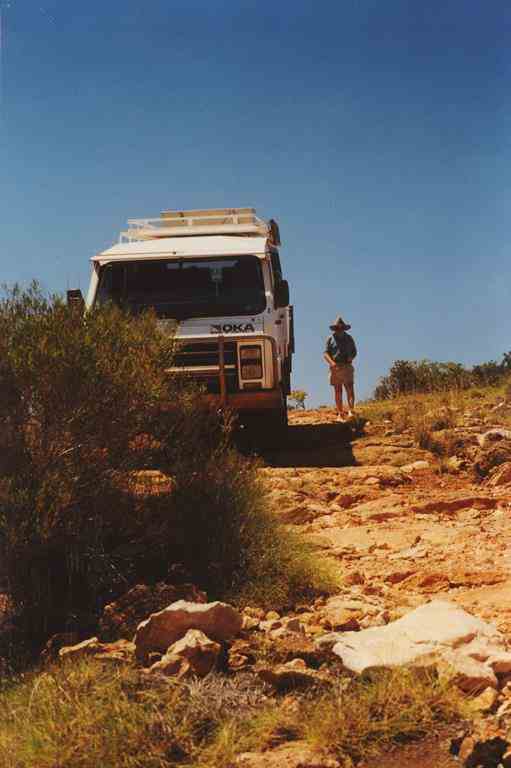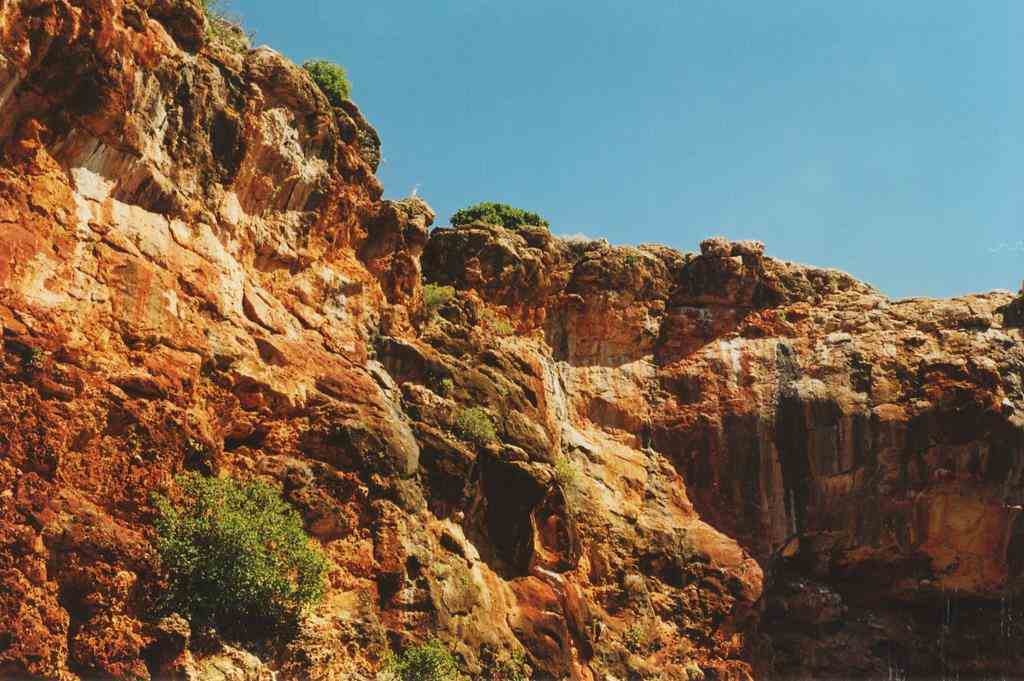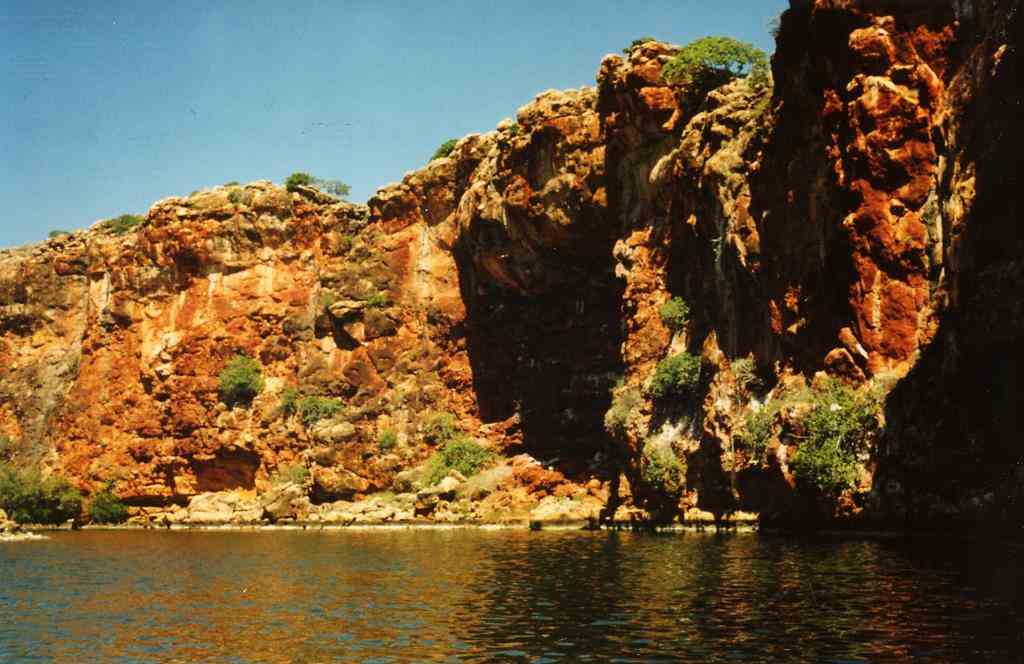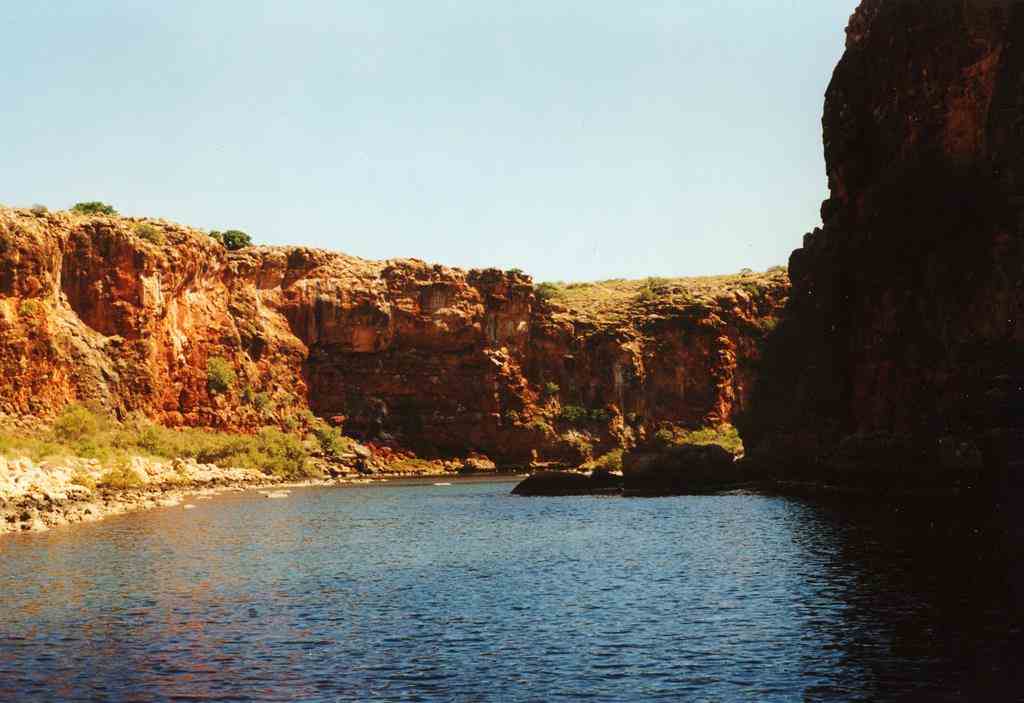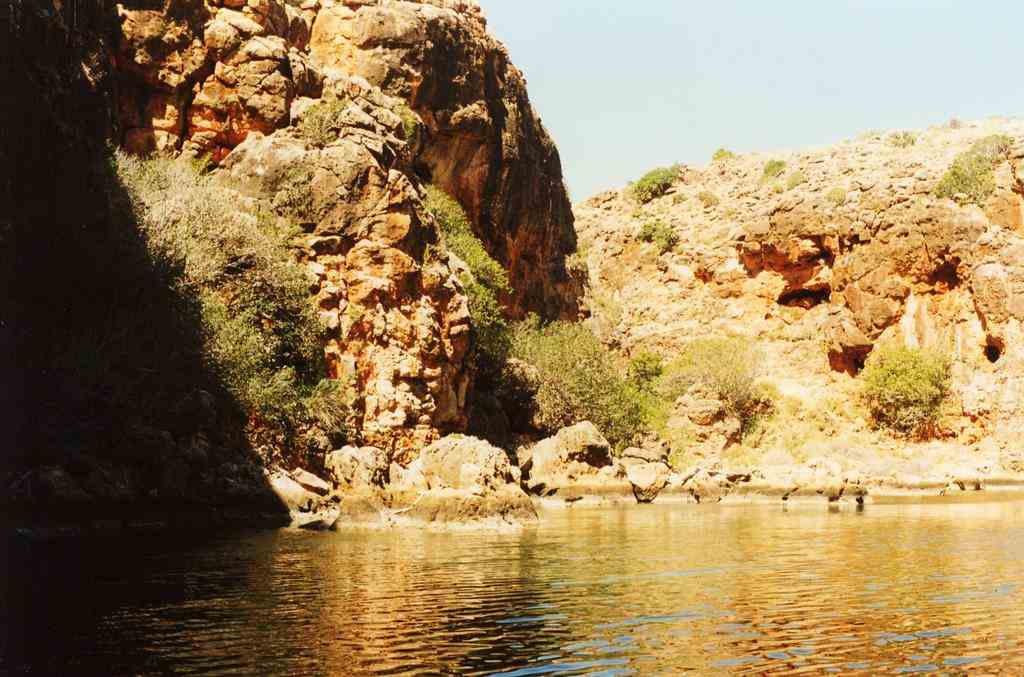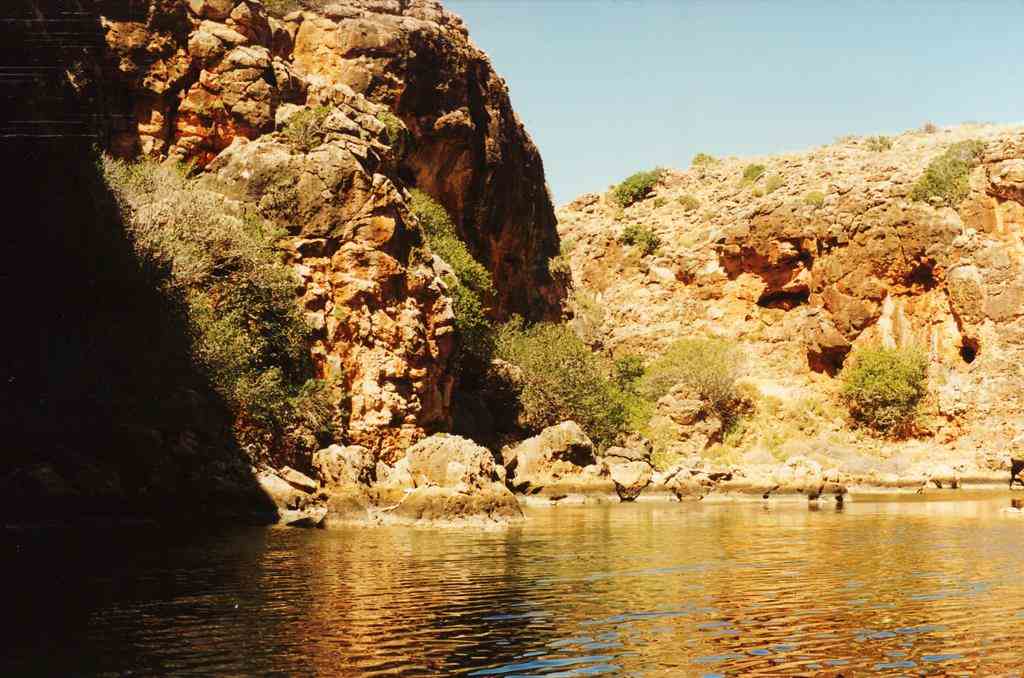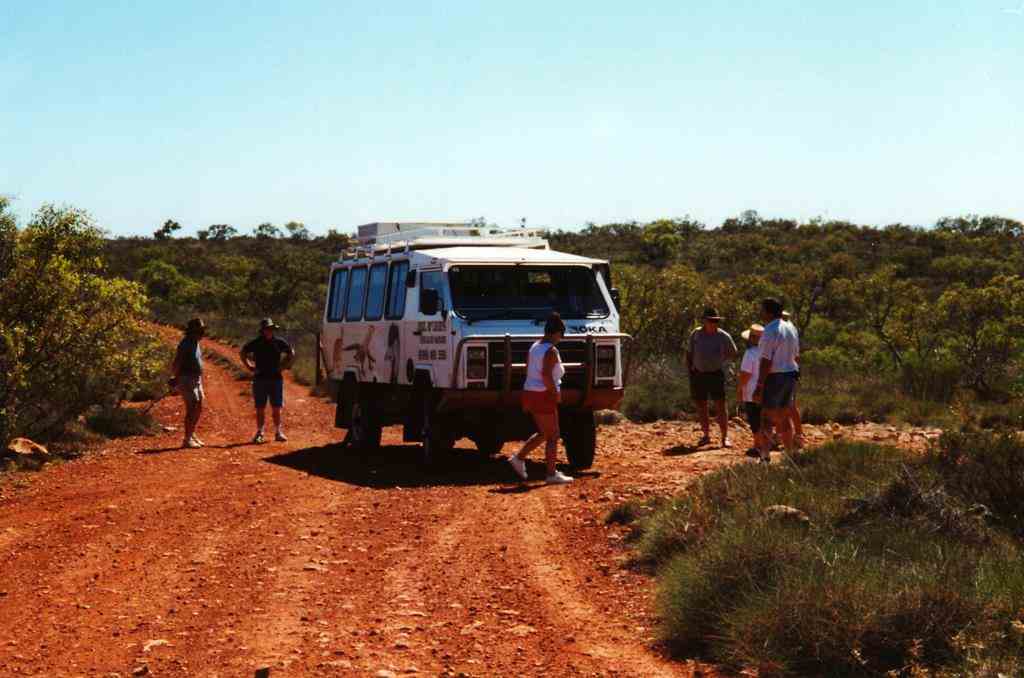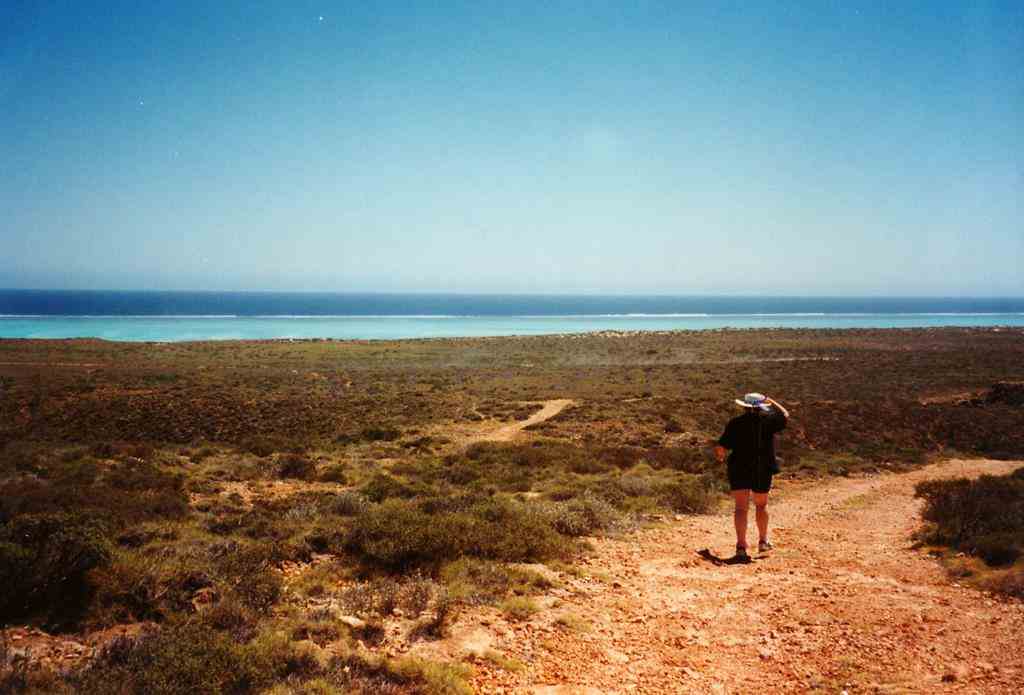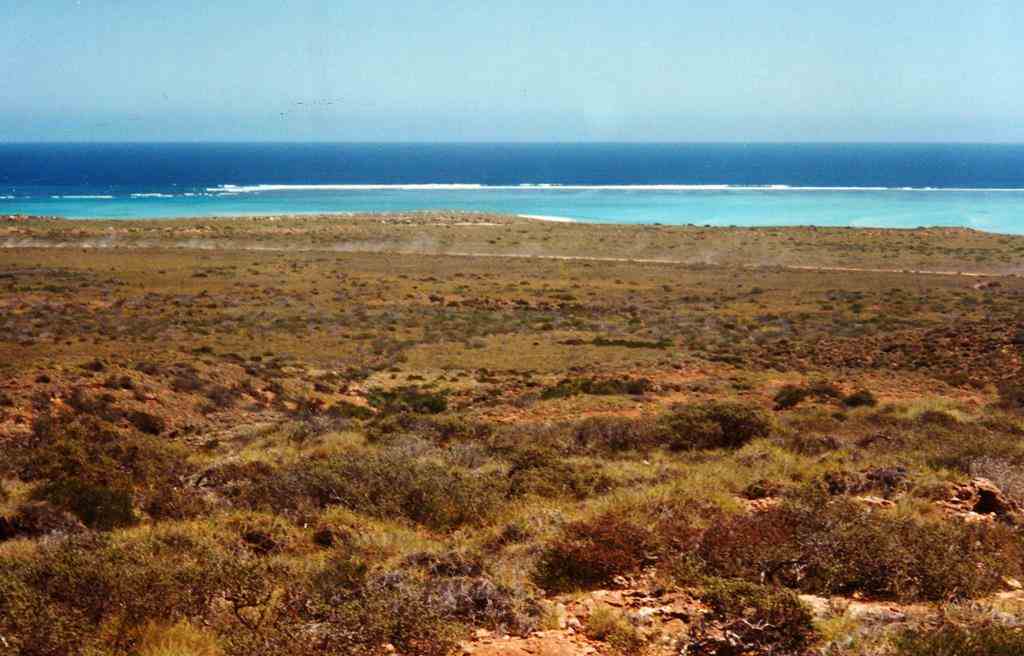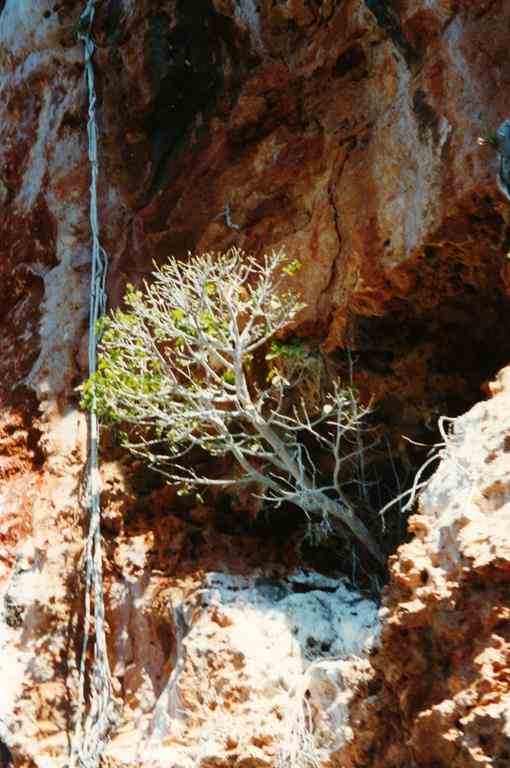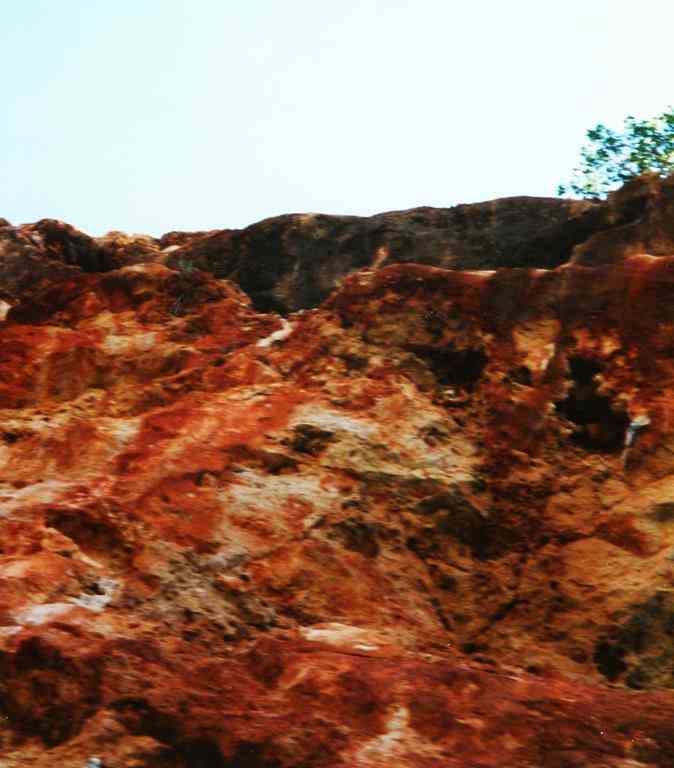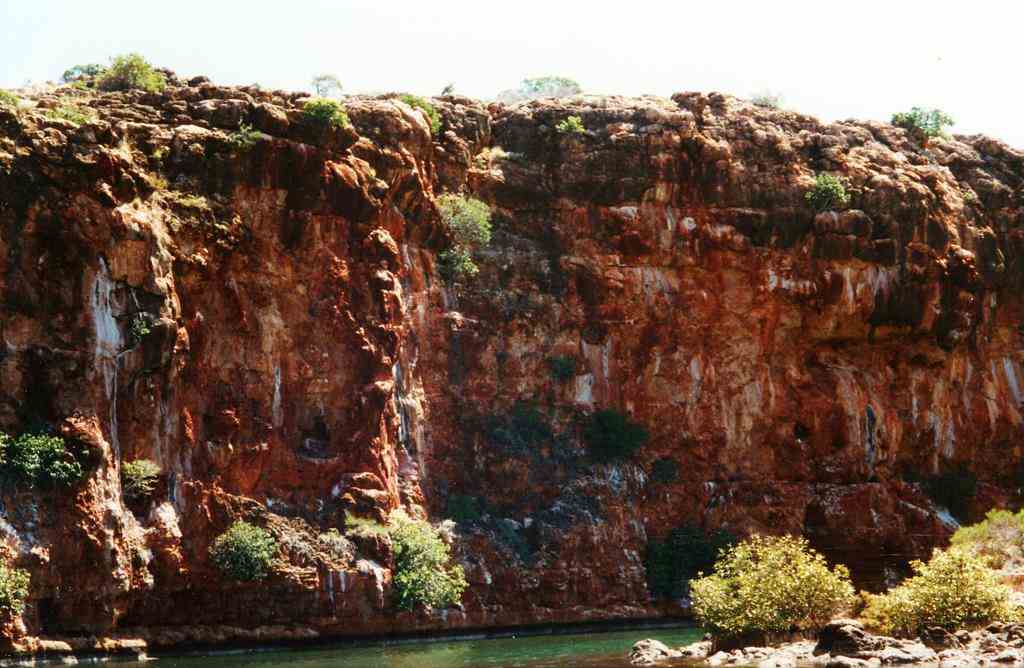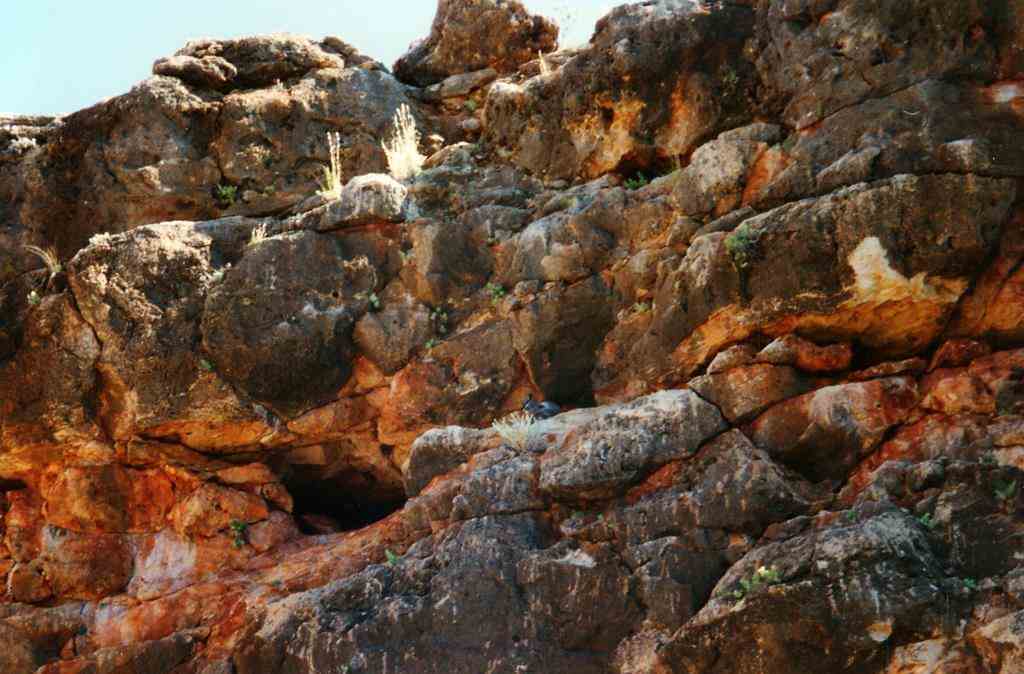 Neil McLeod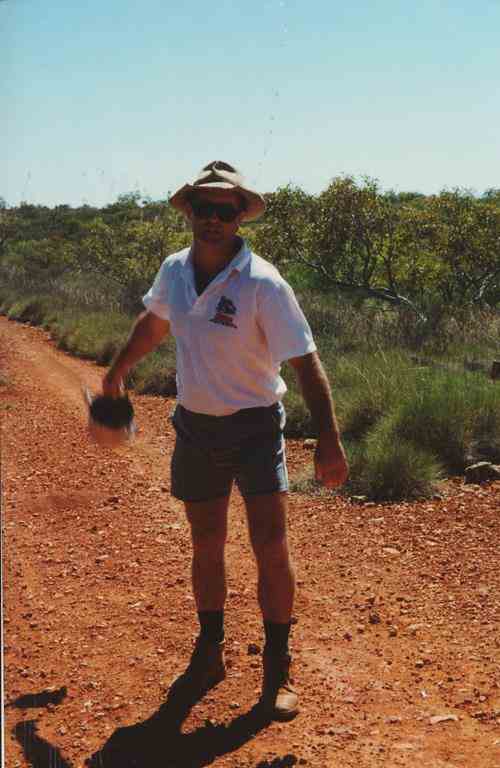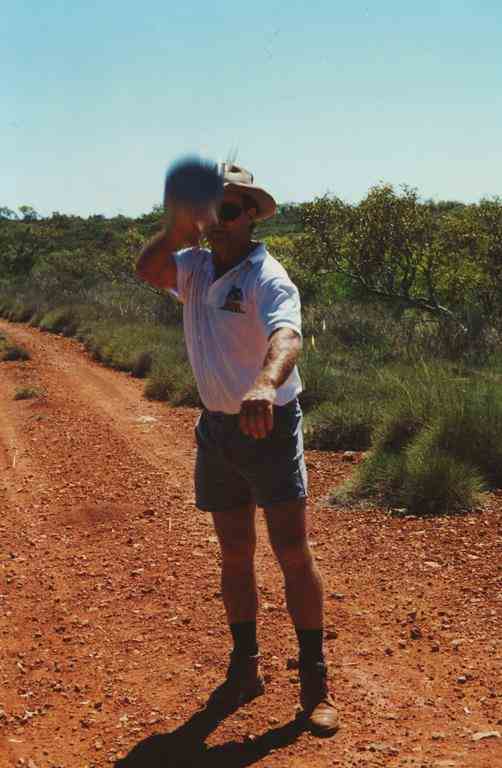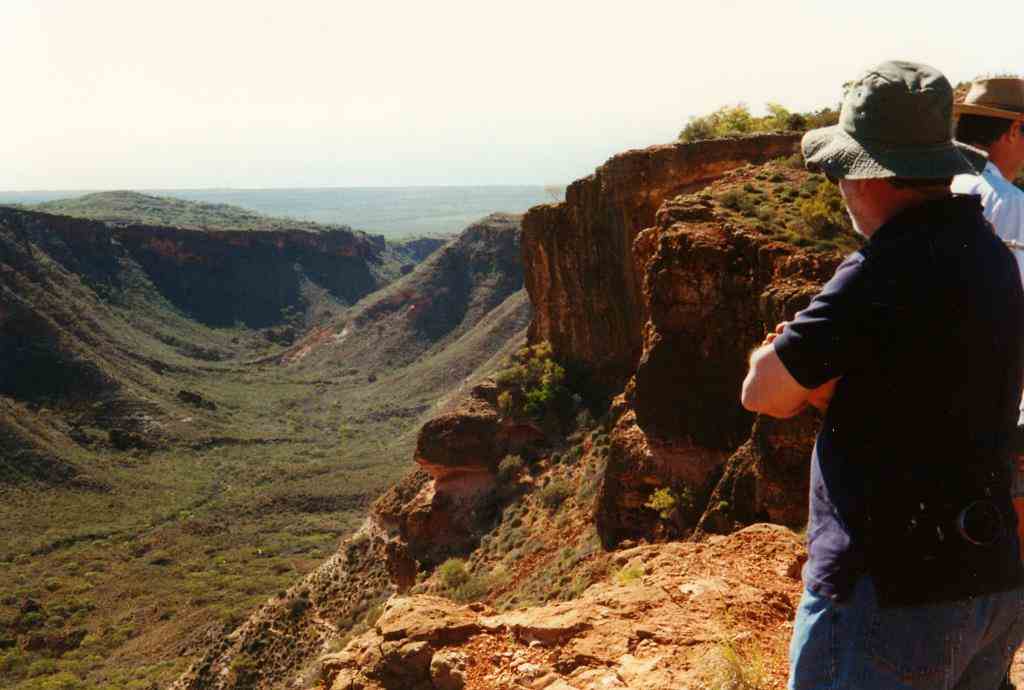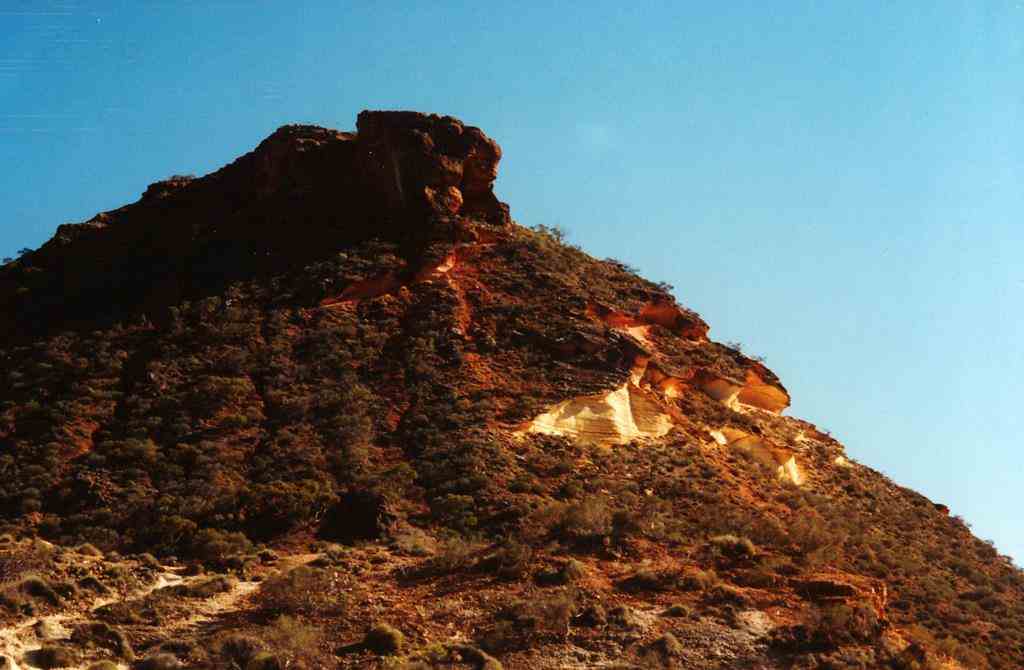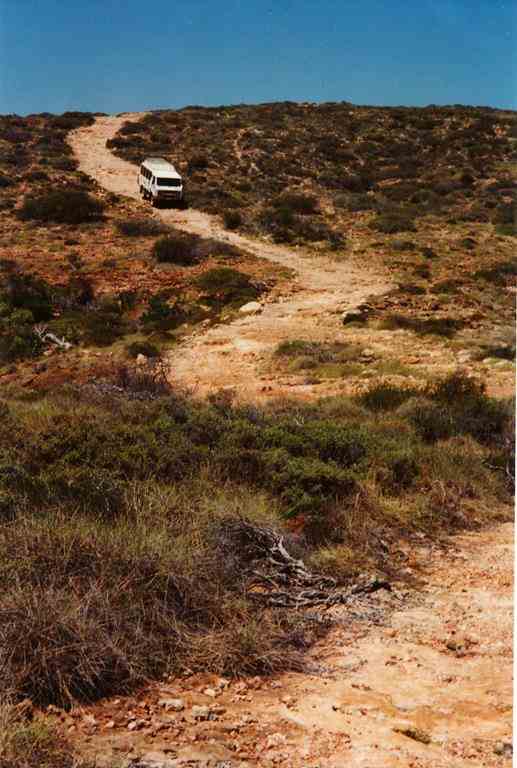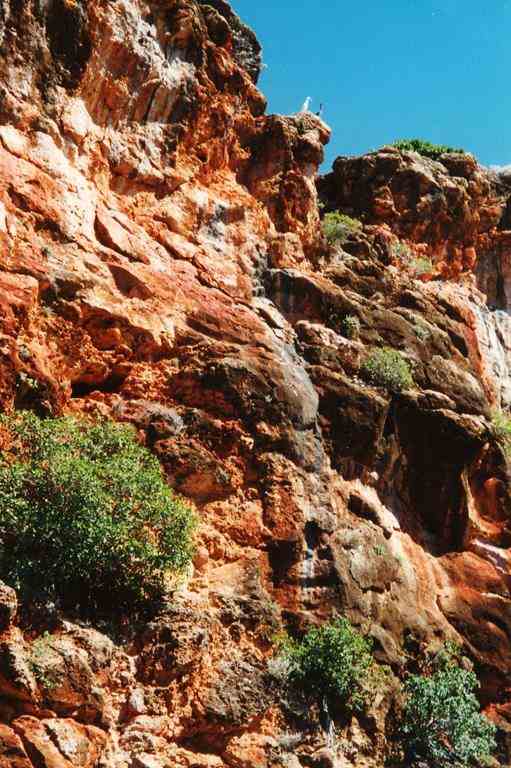 Neil McLeod's mother who makes the fruitcake for afternoon tea on his tours.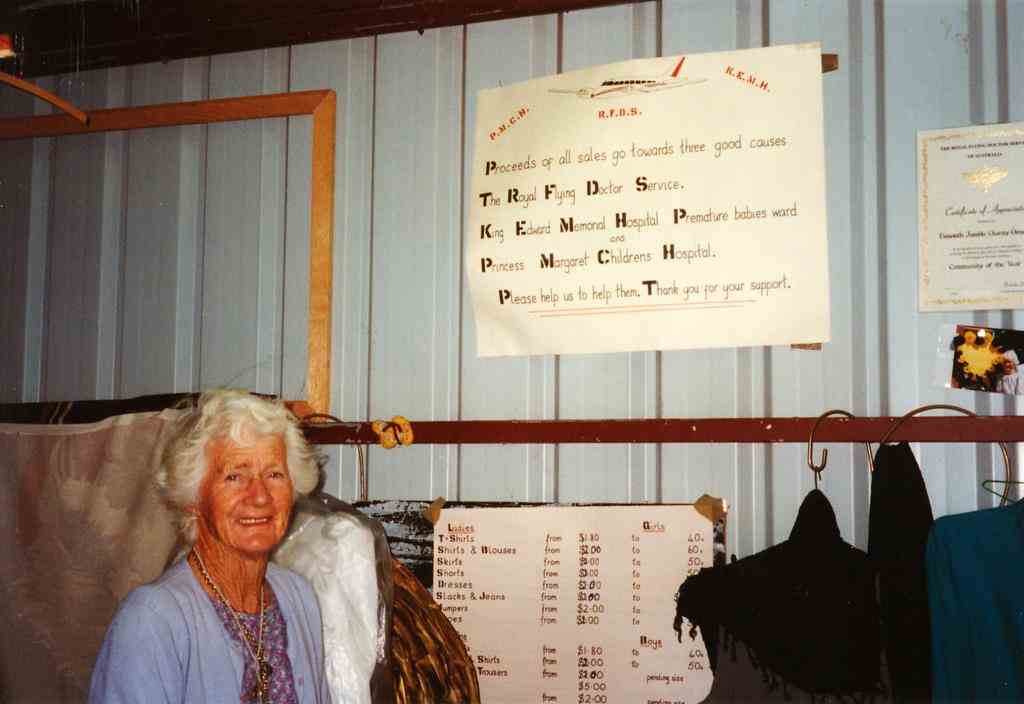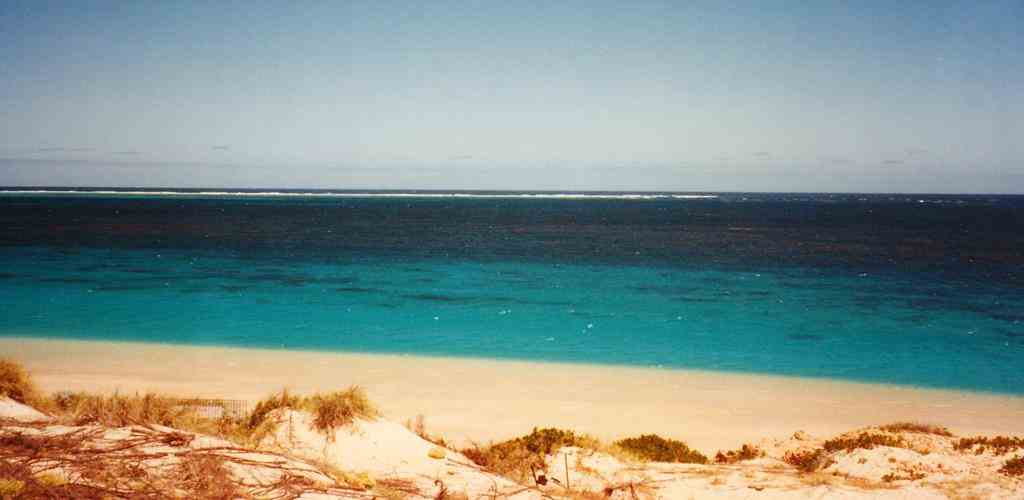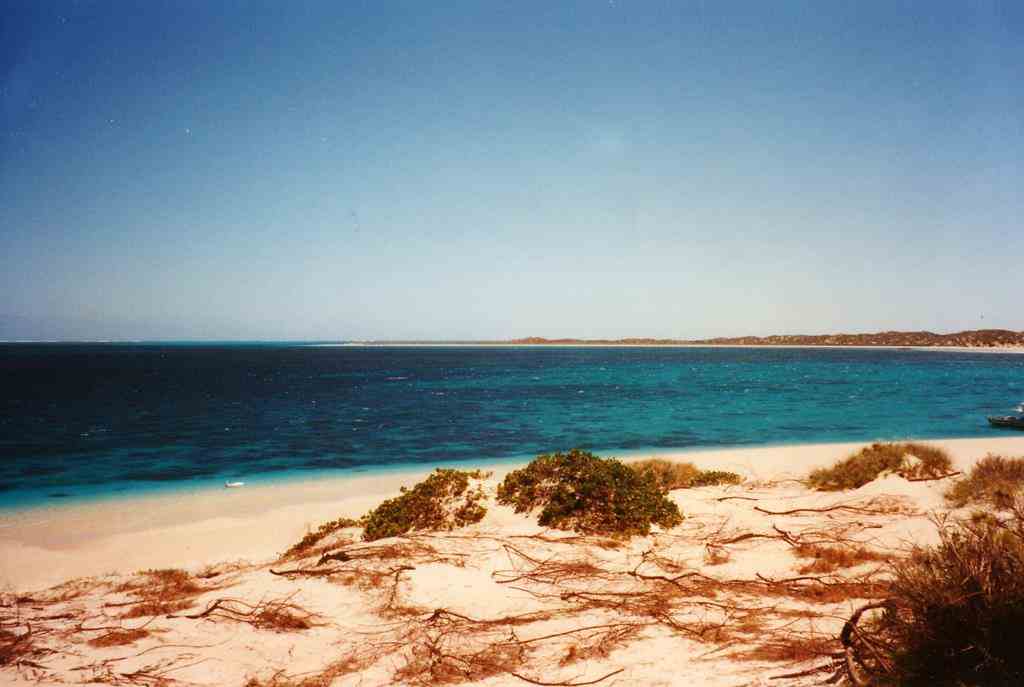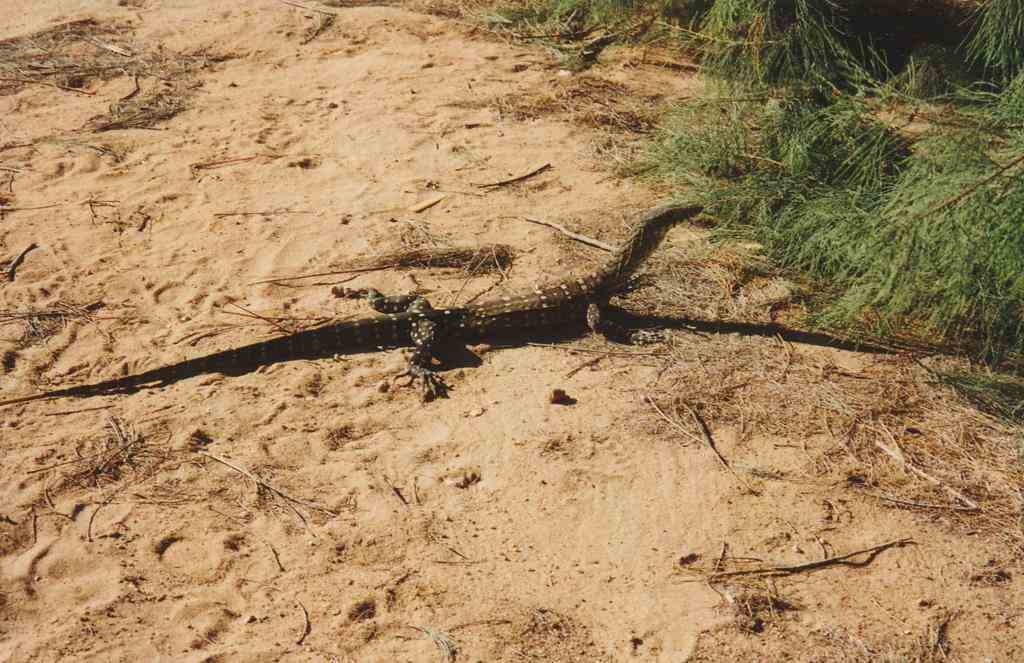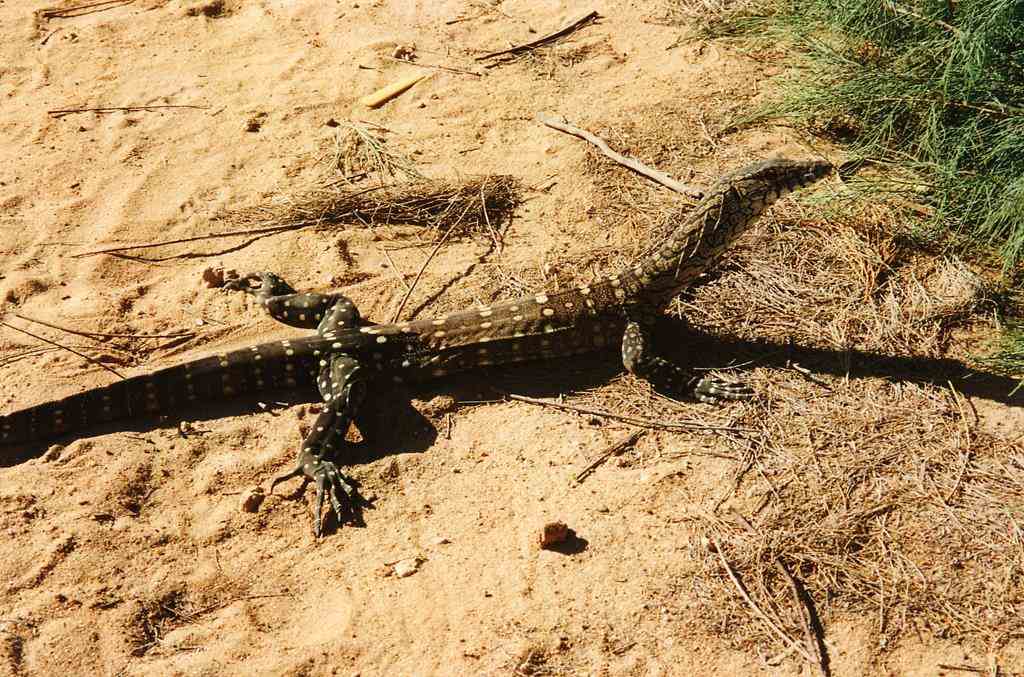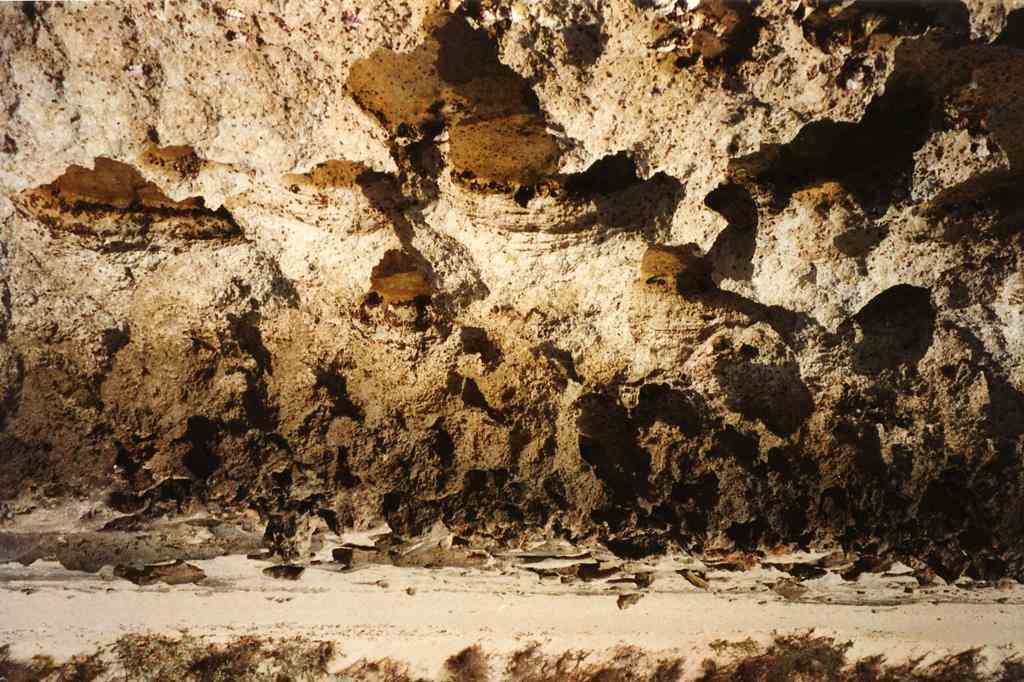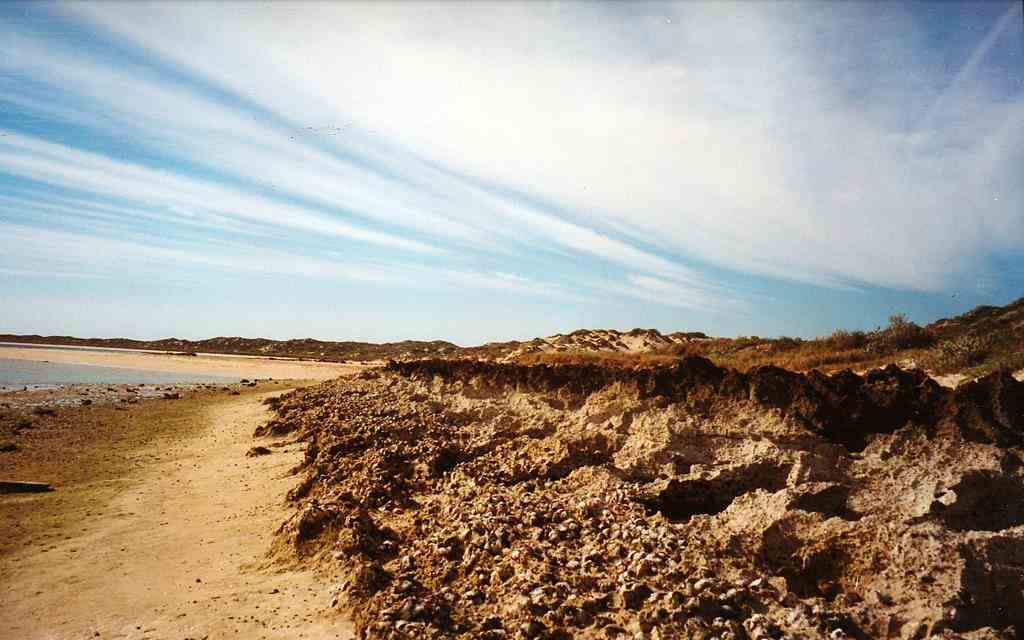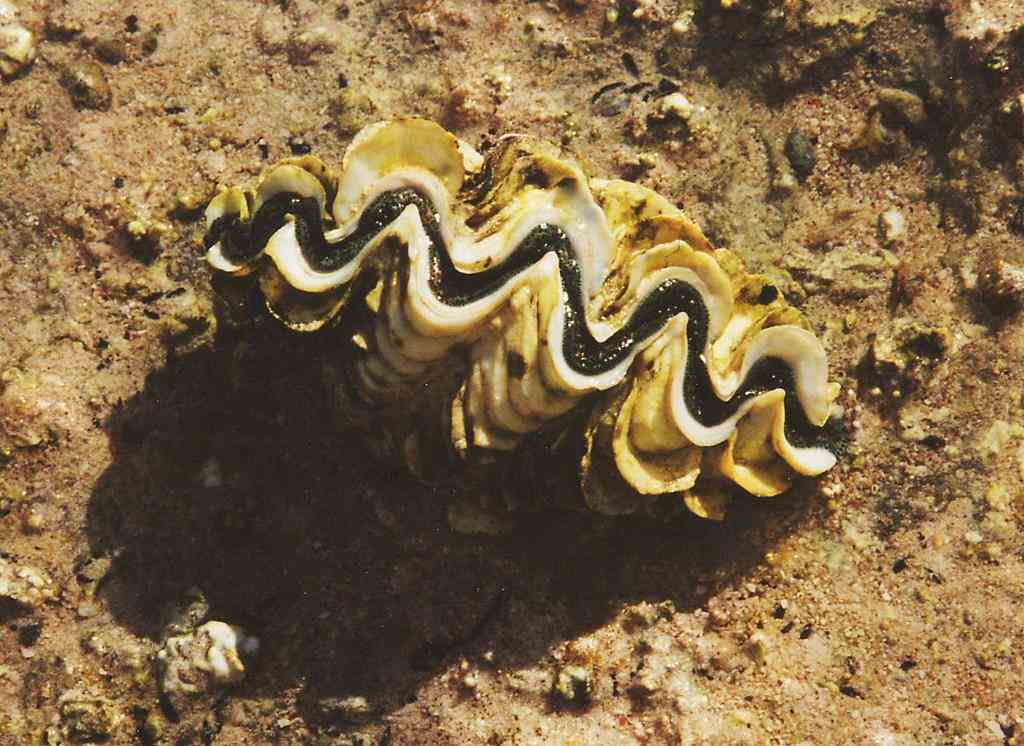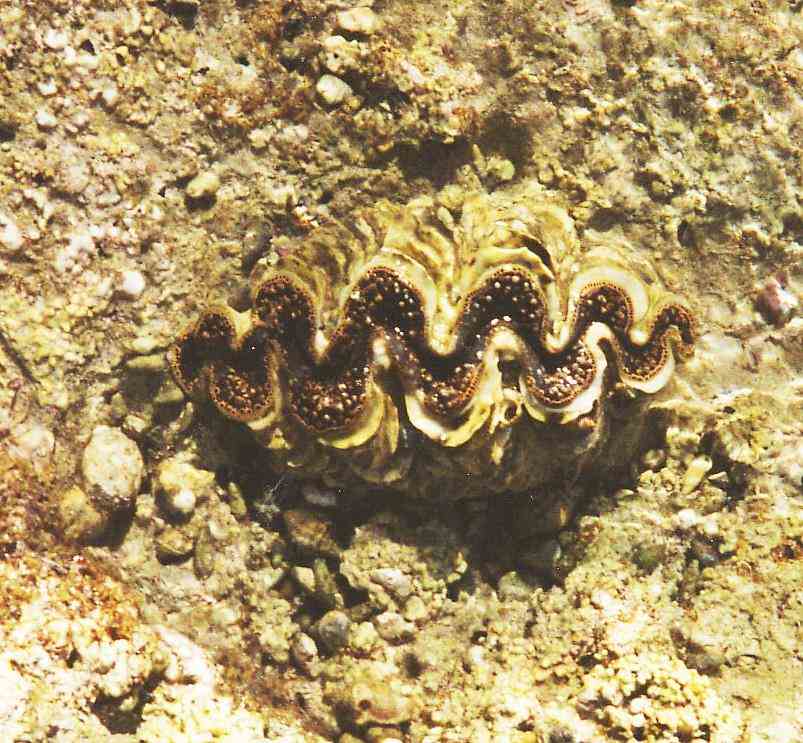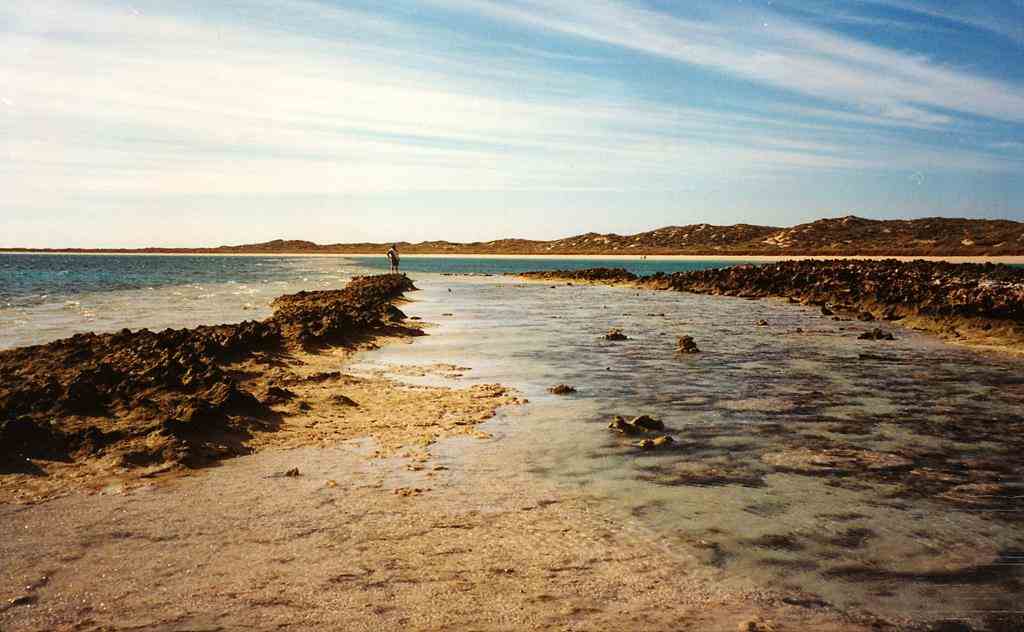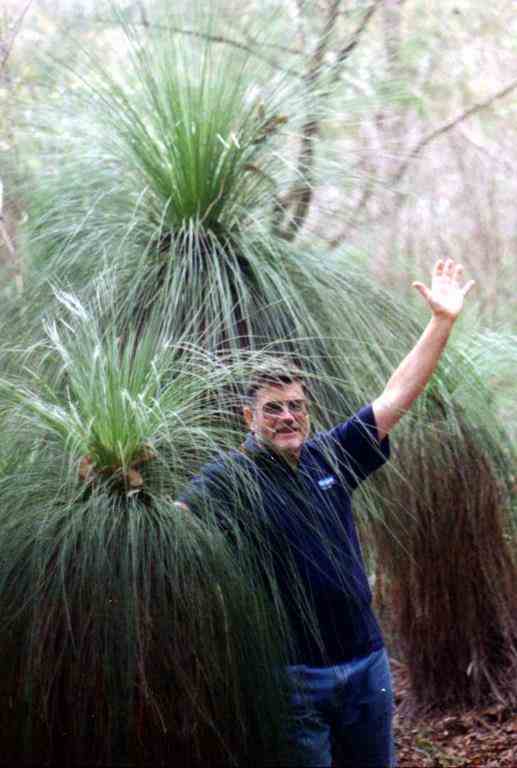 Coral Bay
After four days at Exmouth we travelled to Coral Bay, 150 km south of Exmouth. We stayed there for a week.
At Coral Bay, Ningaloo Reef is very close to the shore. Ten metres off the beach you can snorkel on the reef as these pictures show.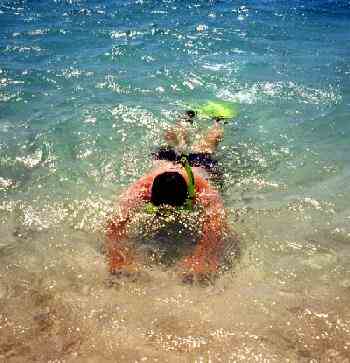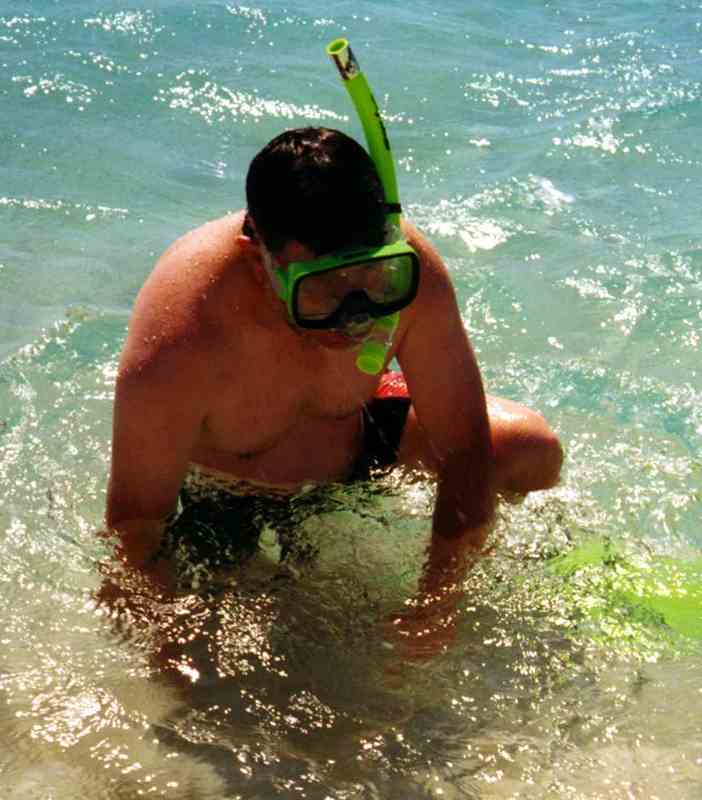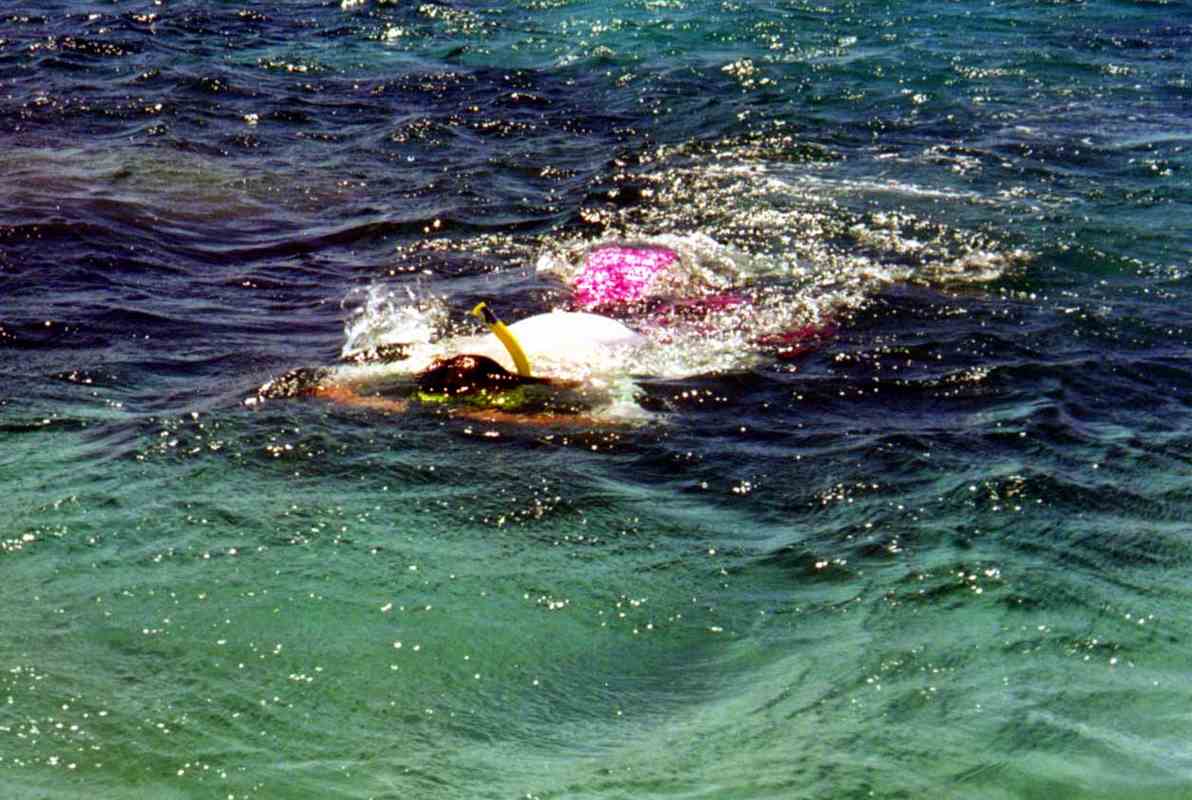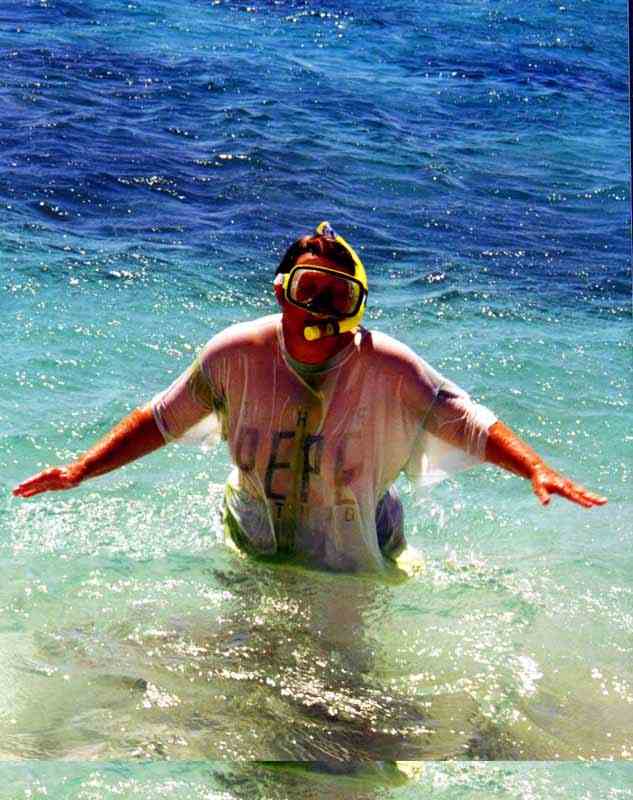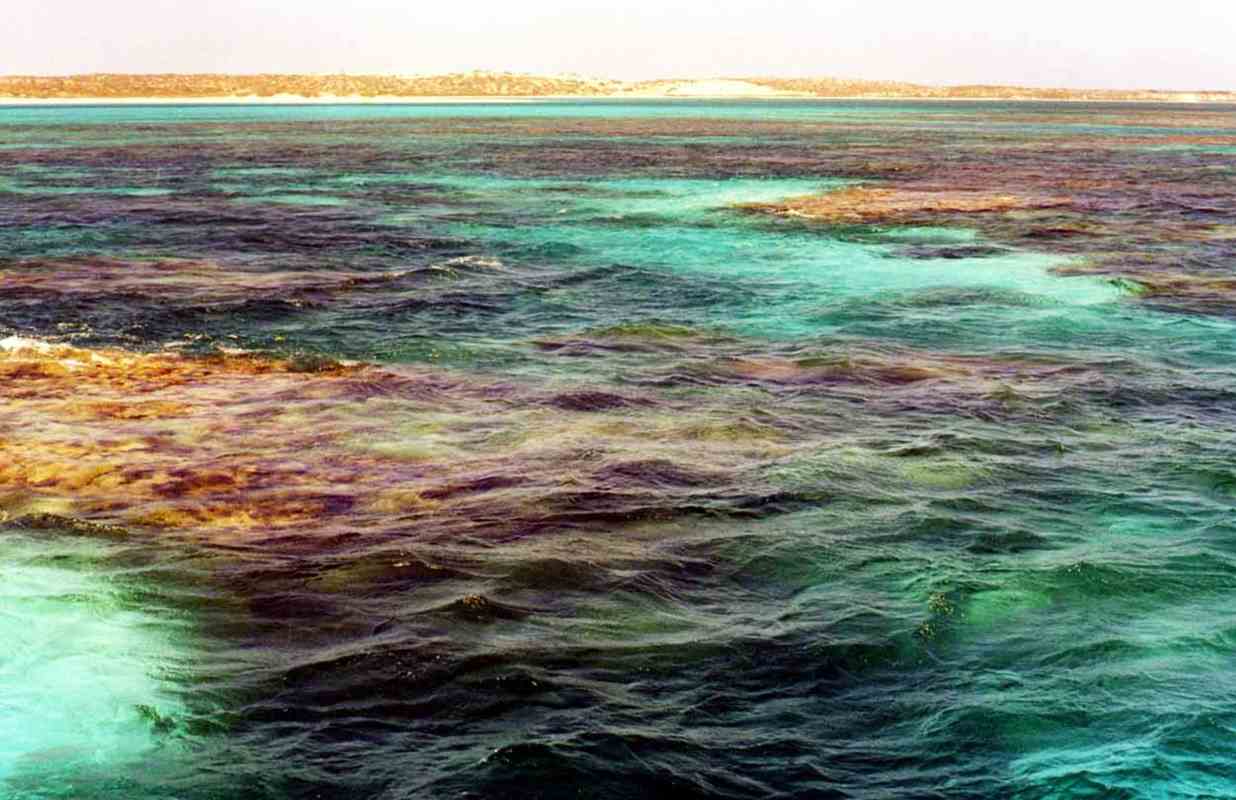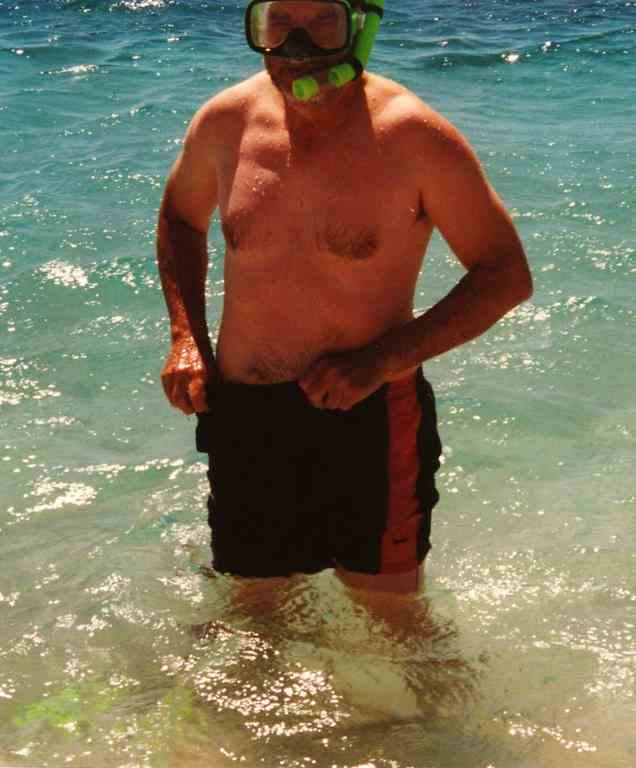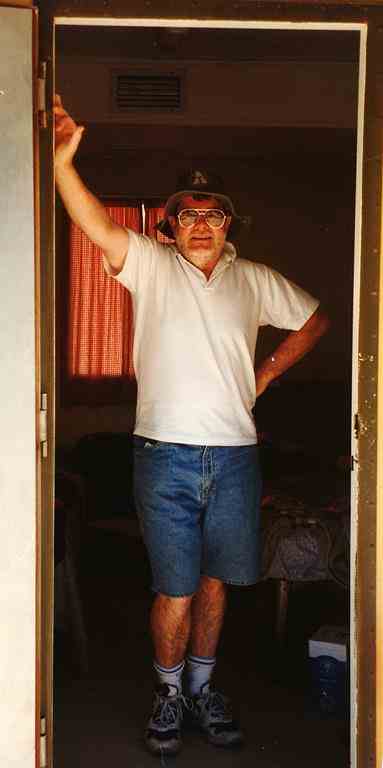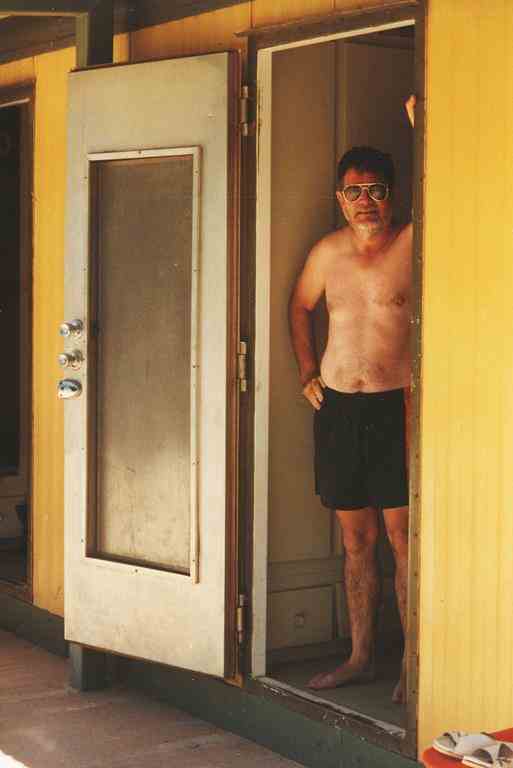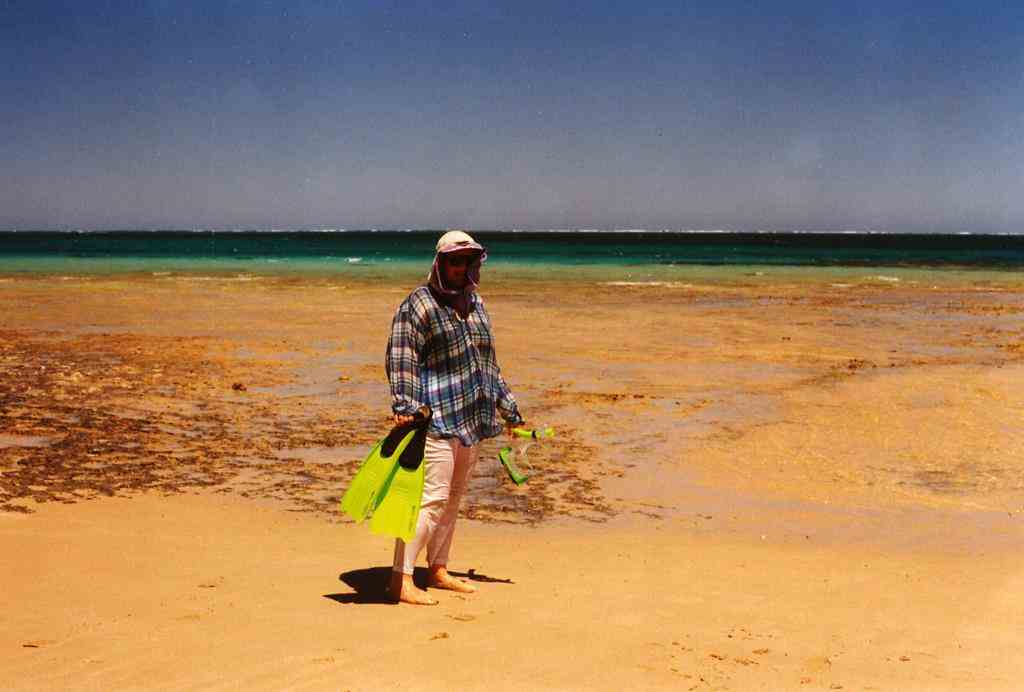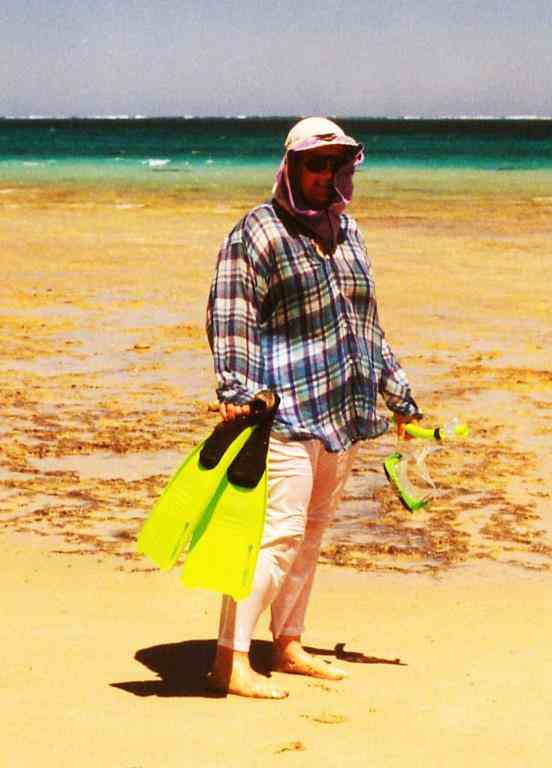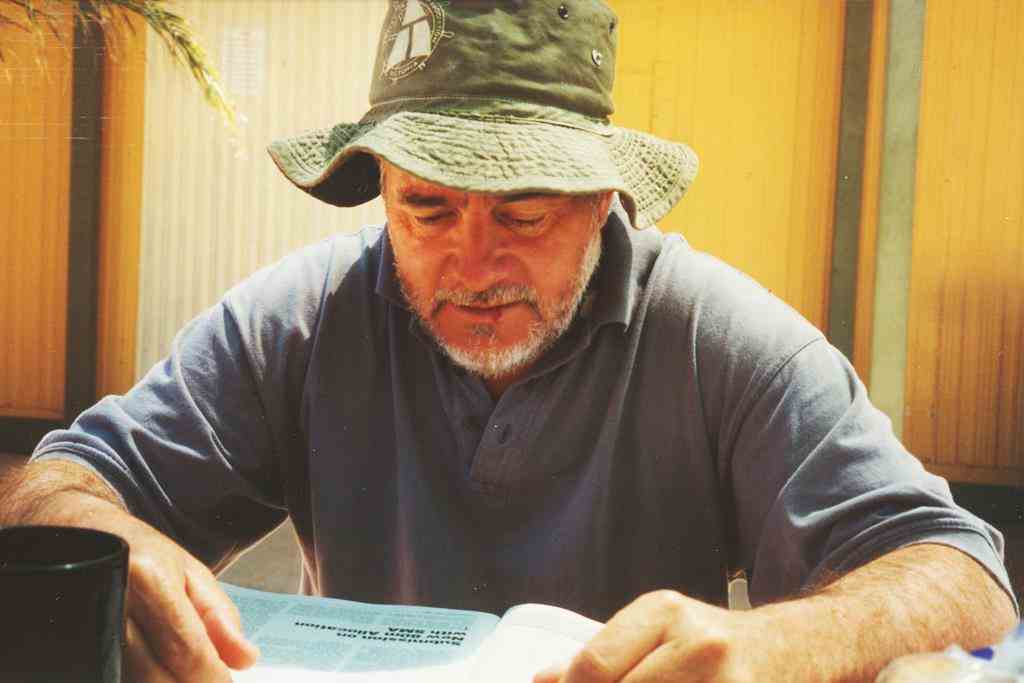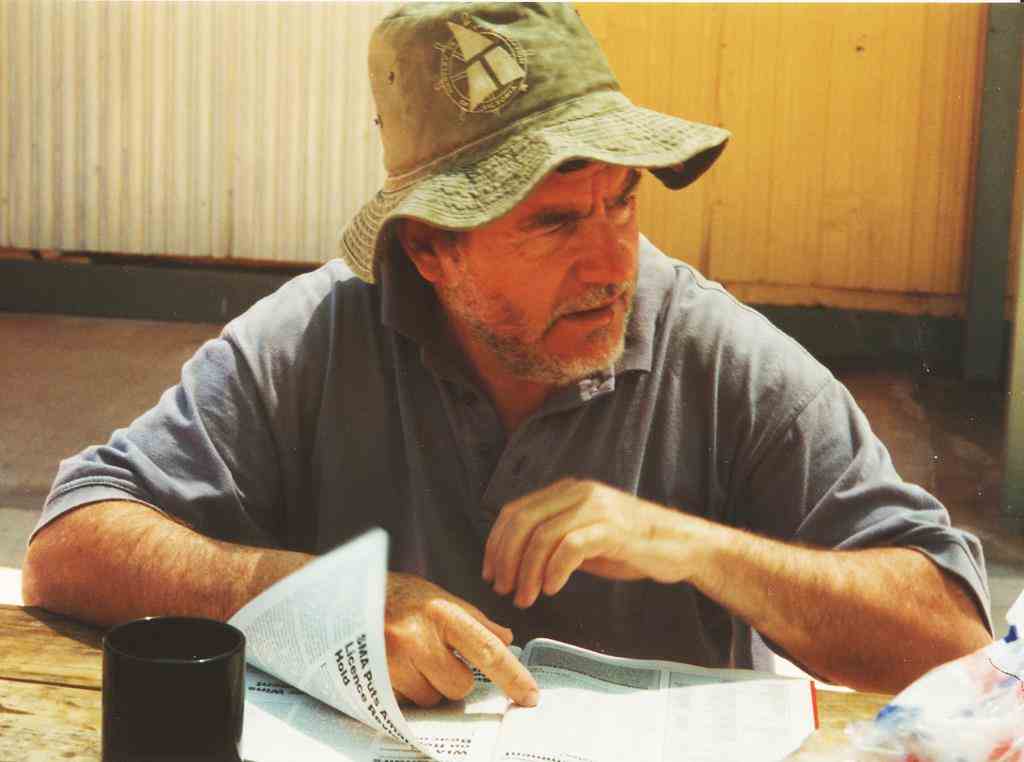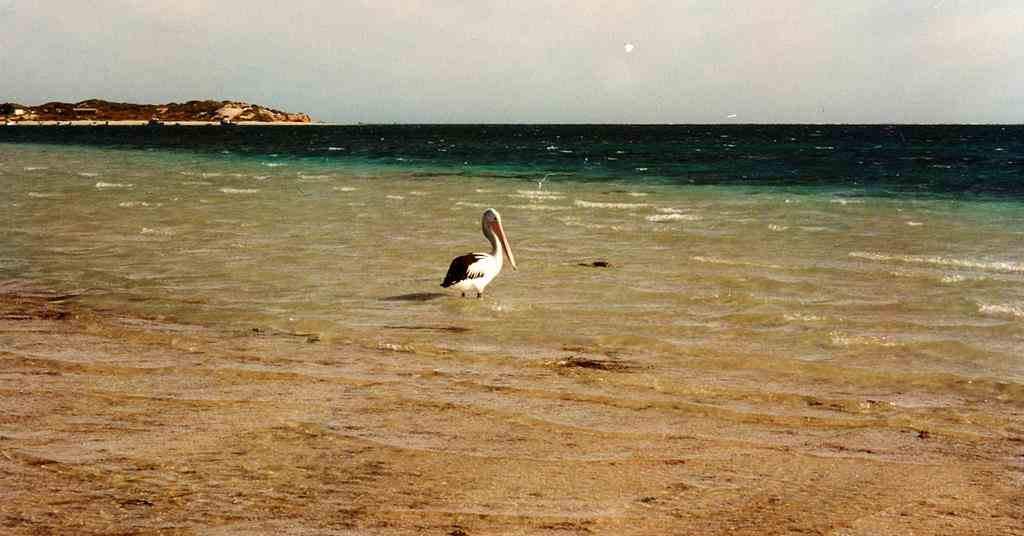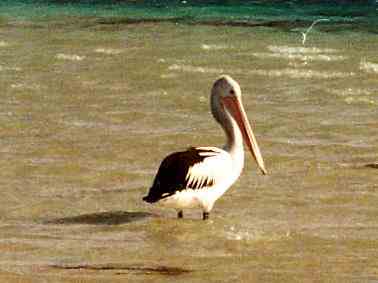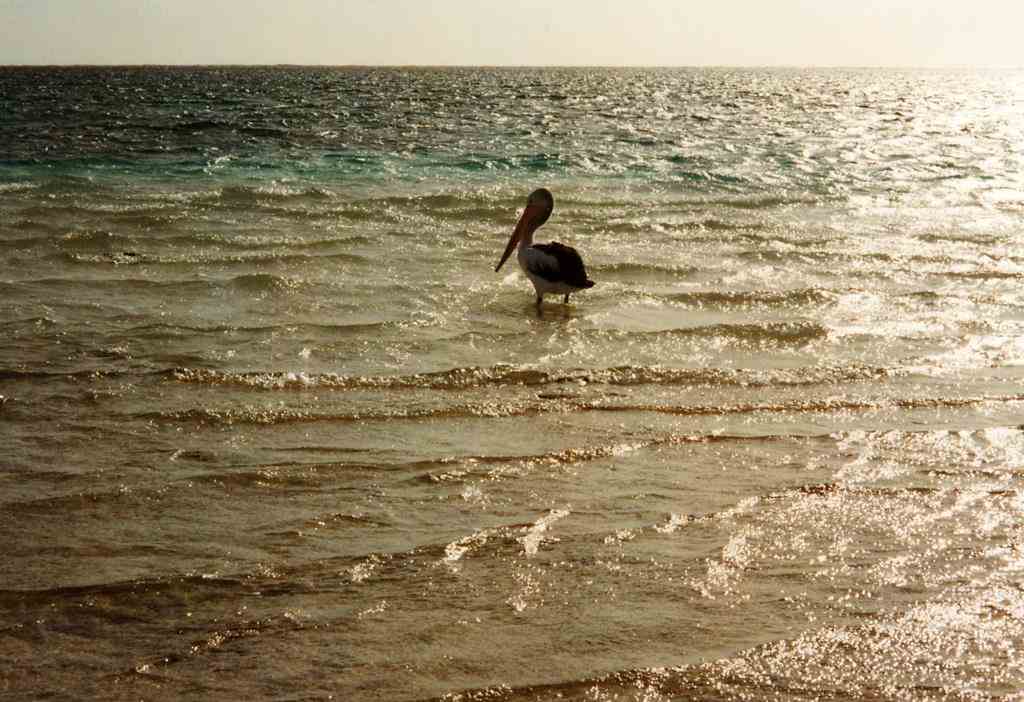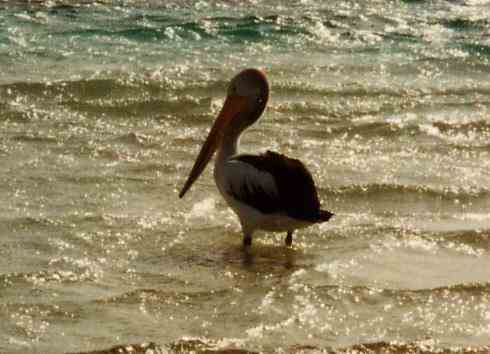 We went on a glass-bottomed boat trip at Coral Bay.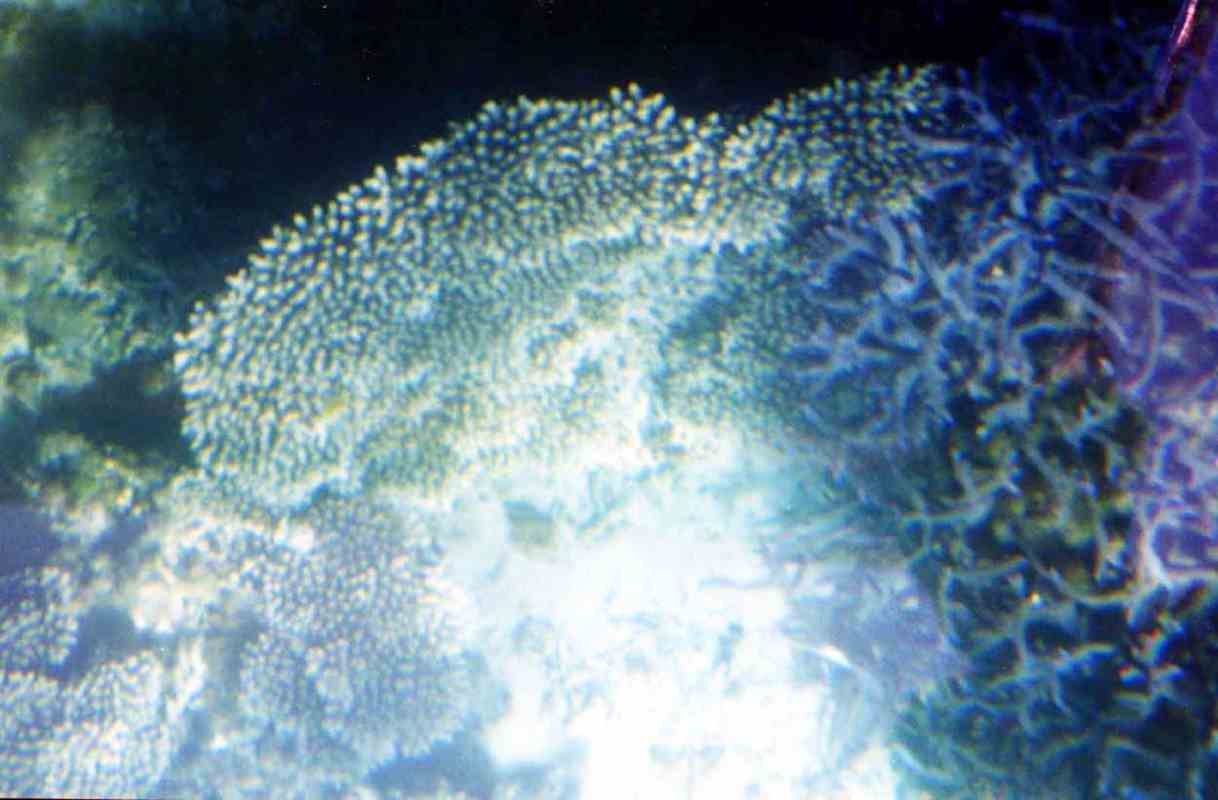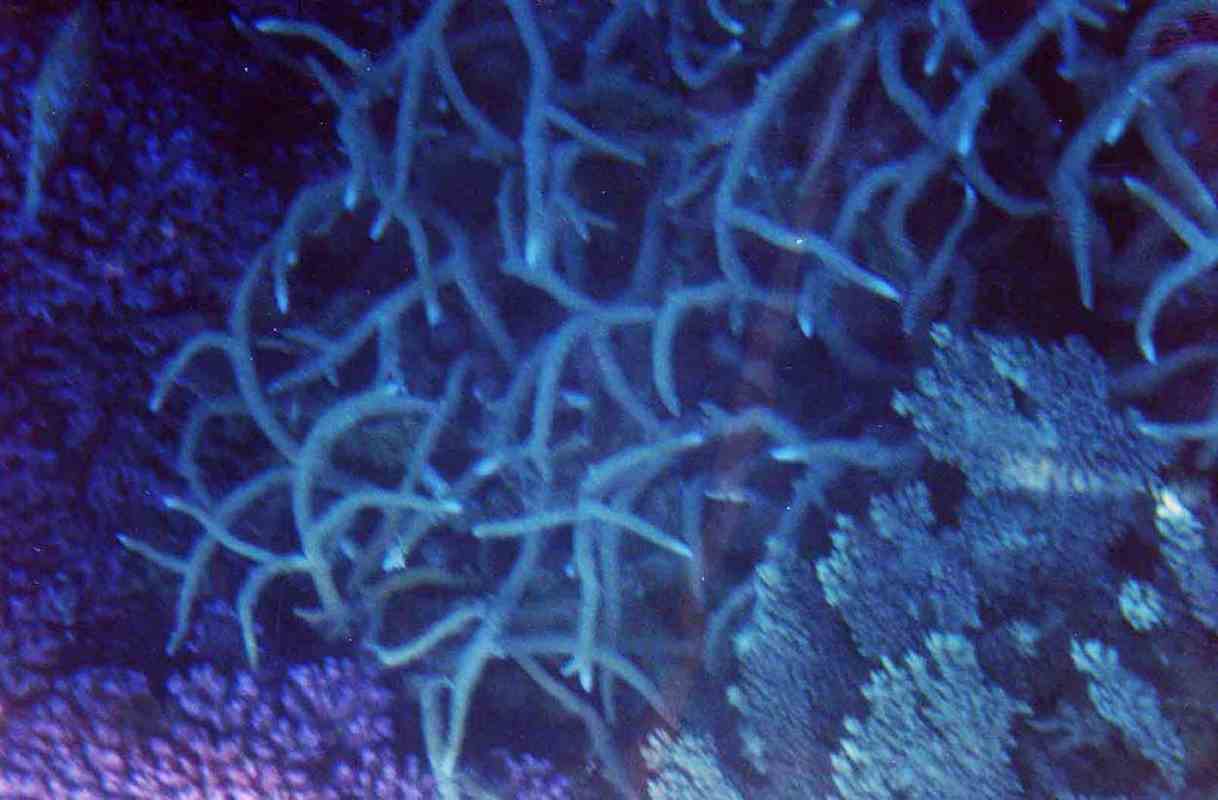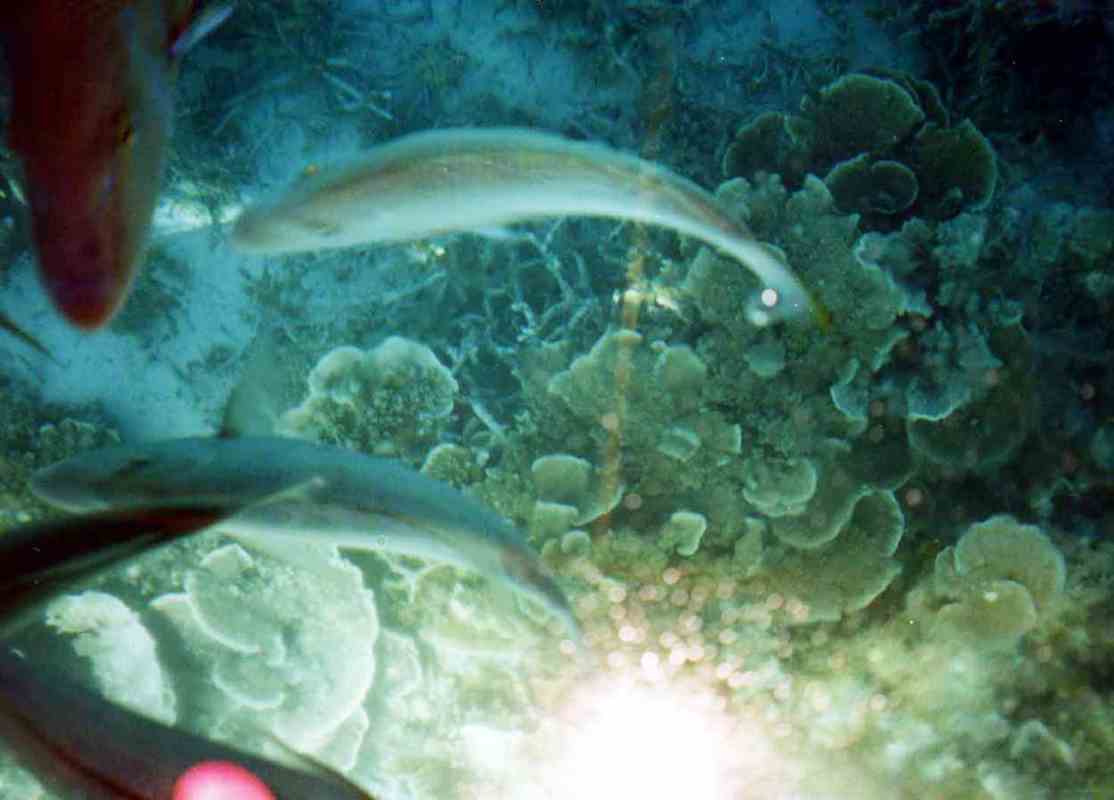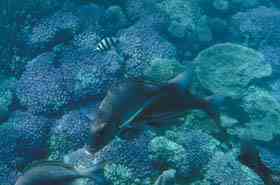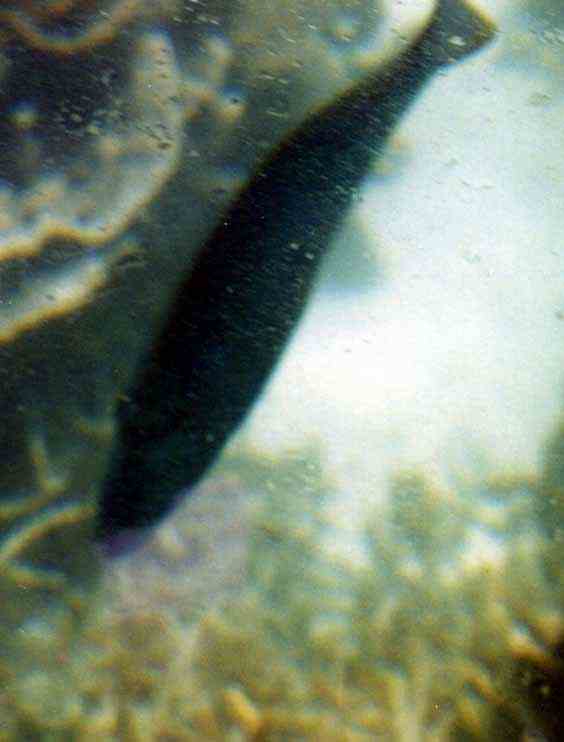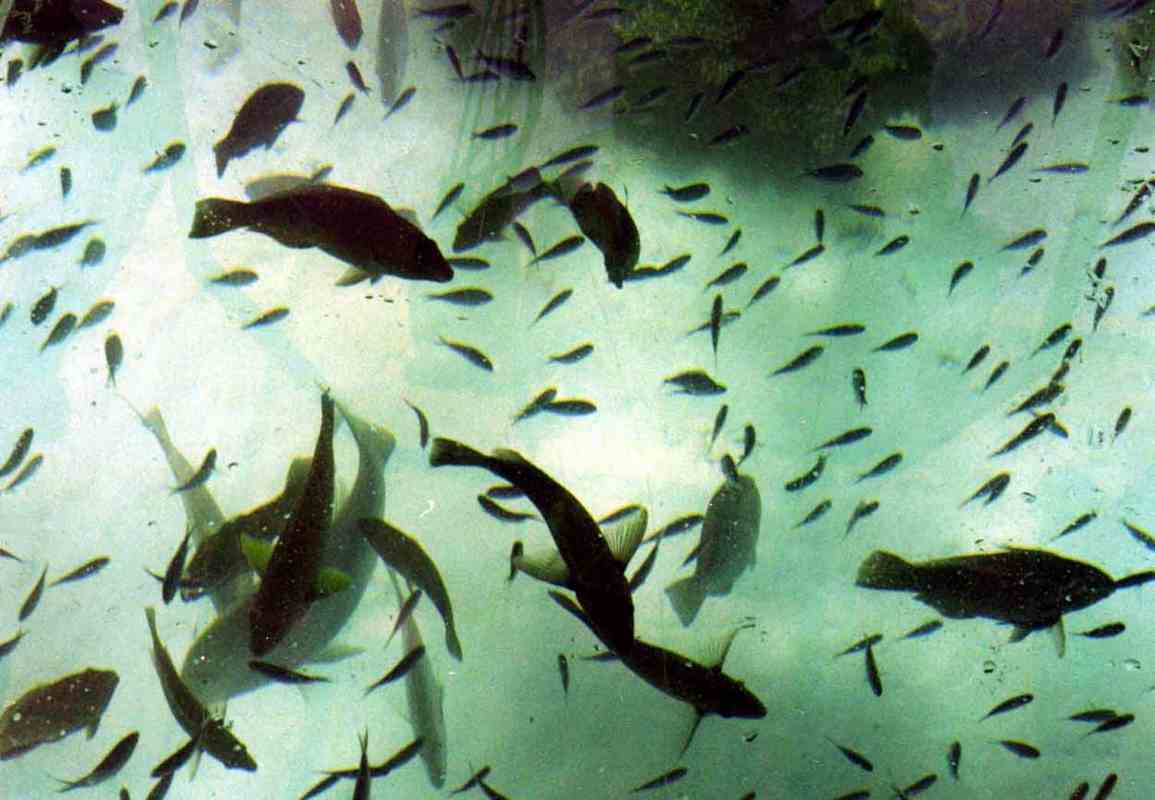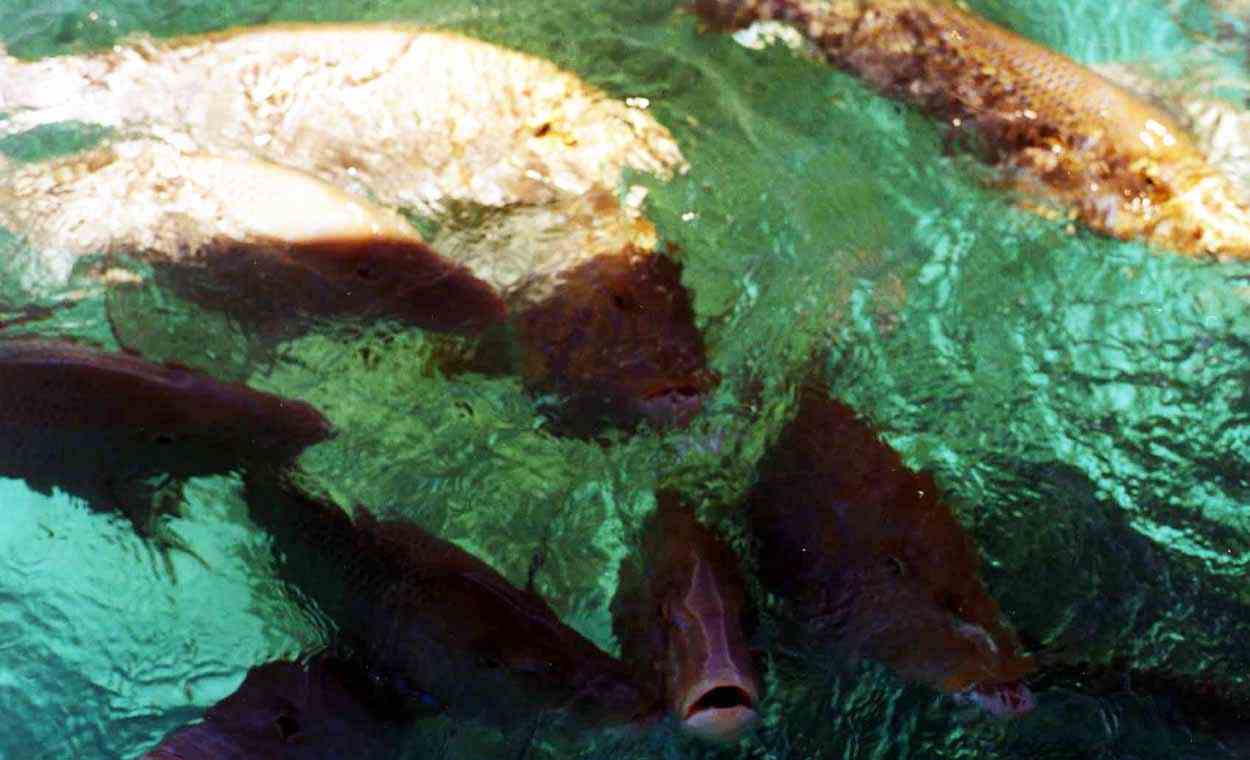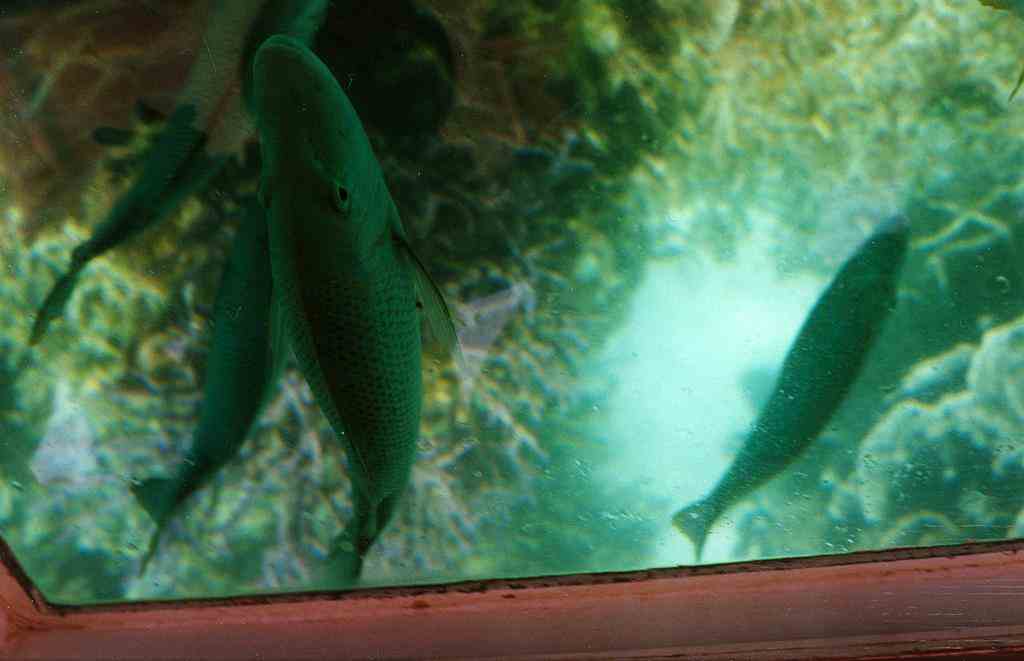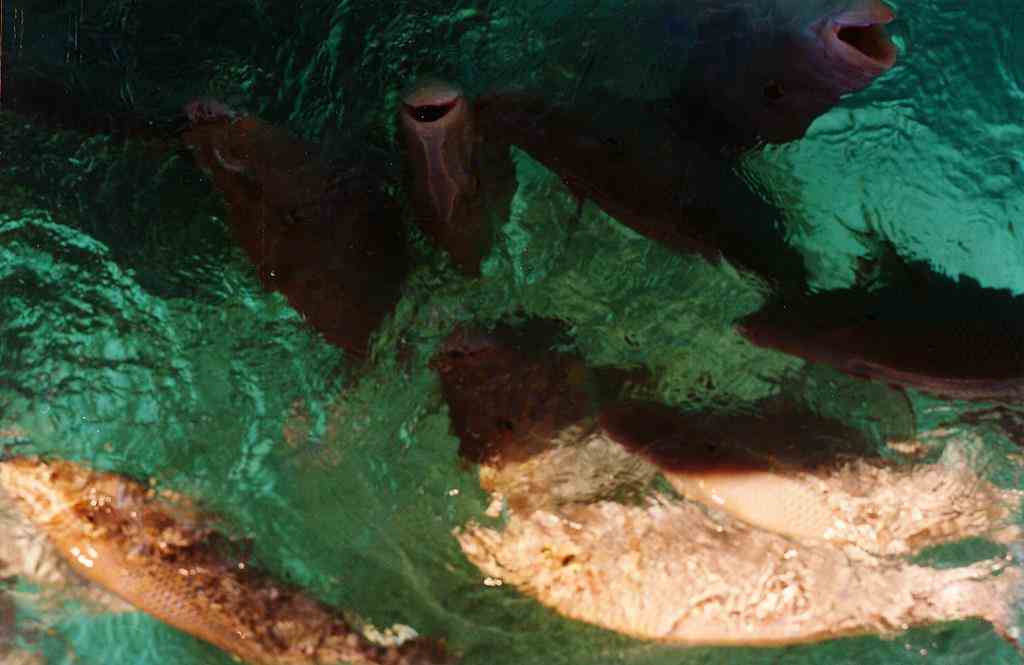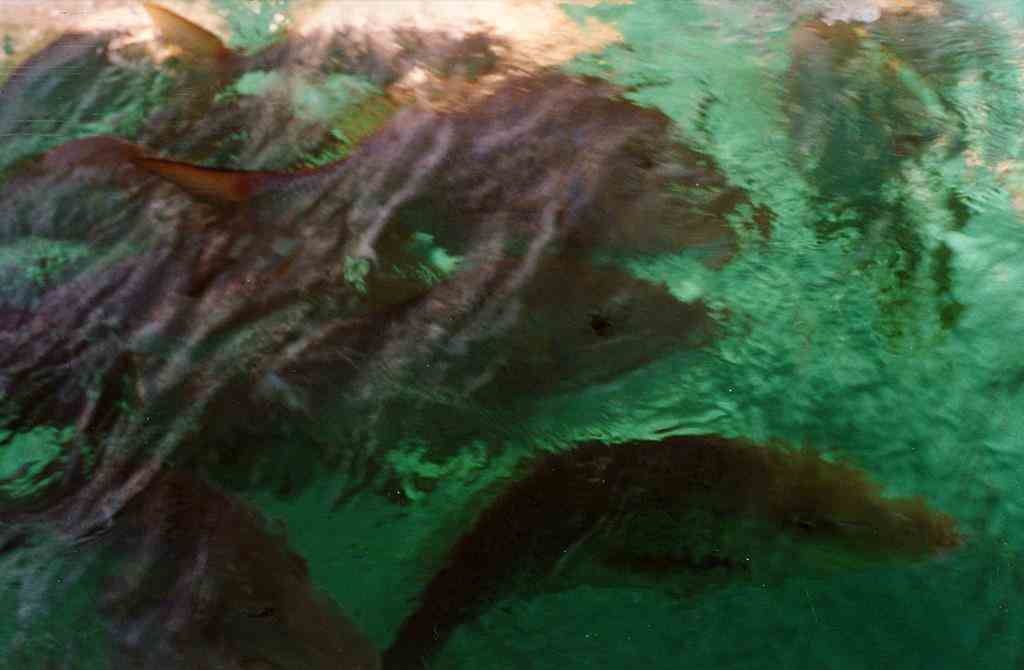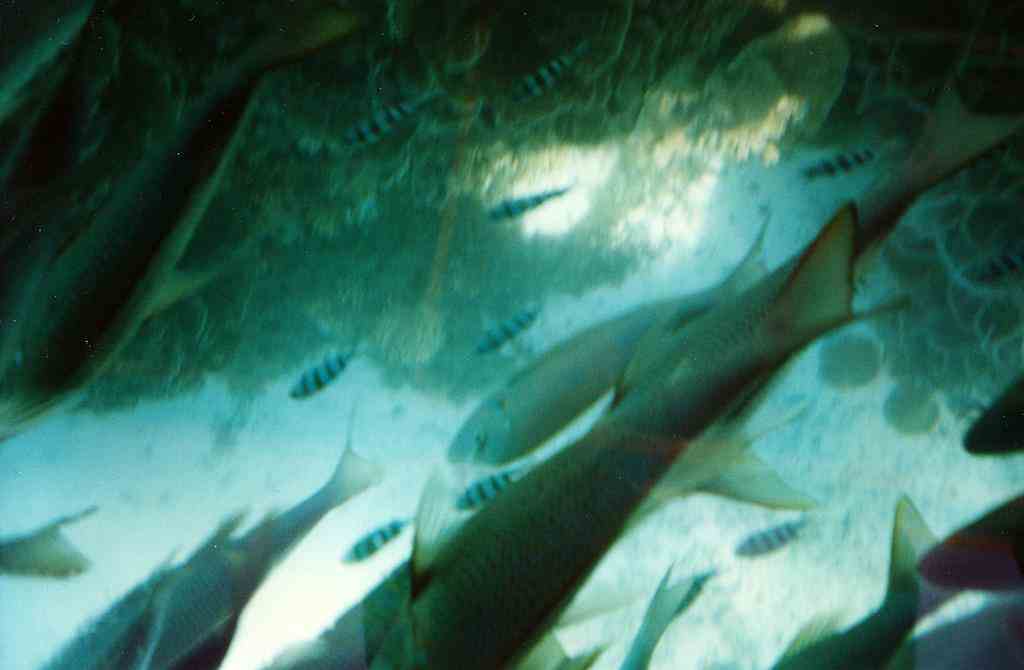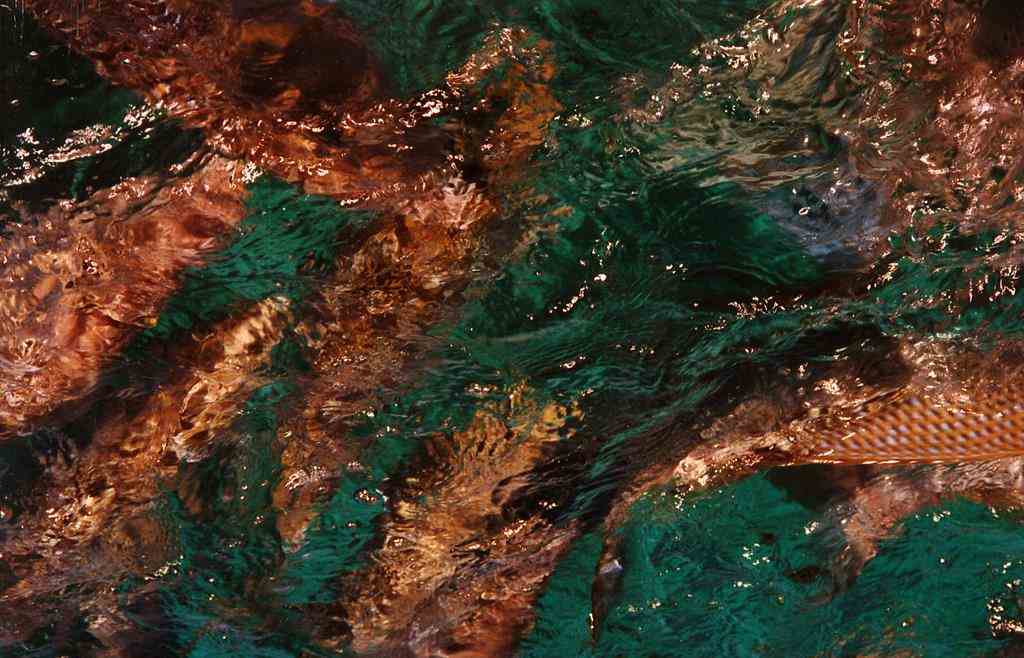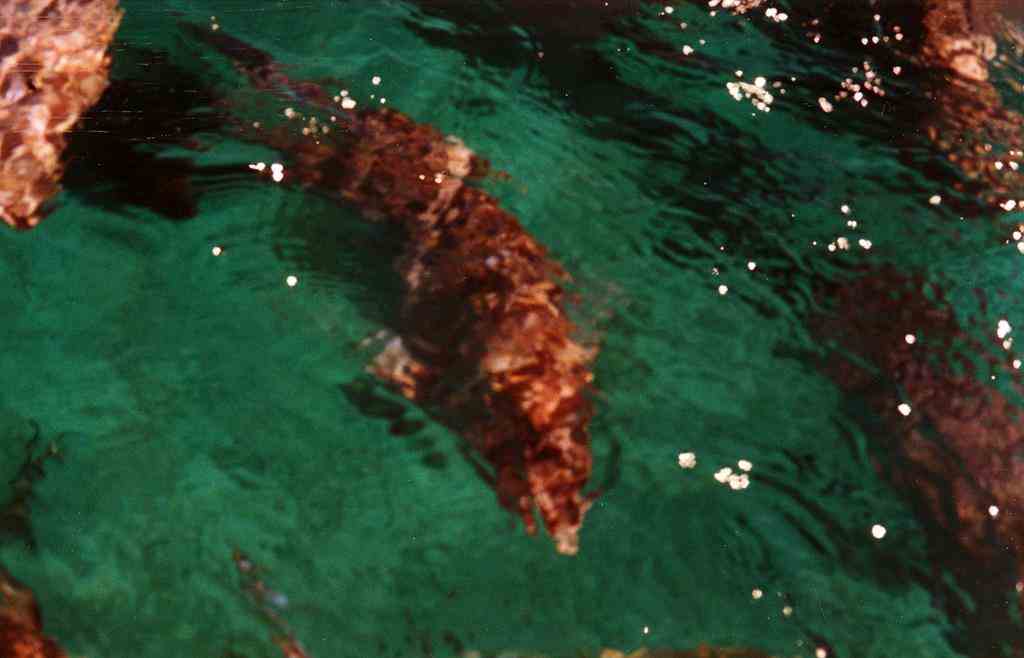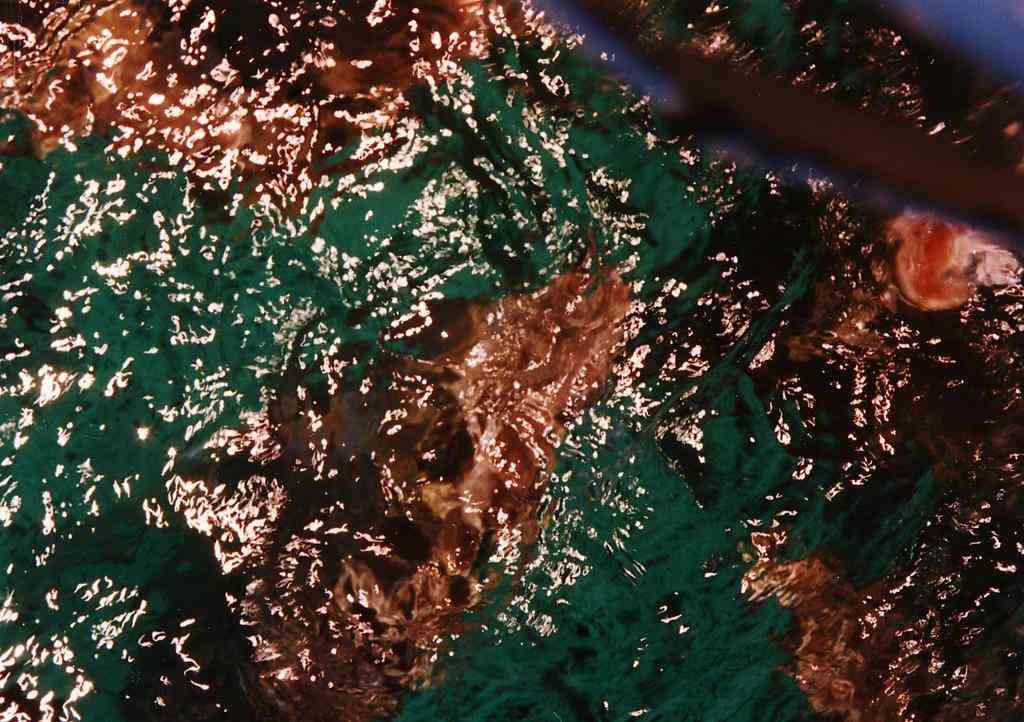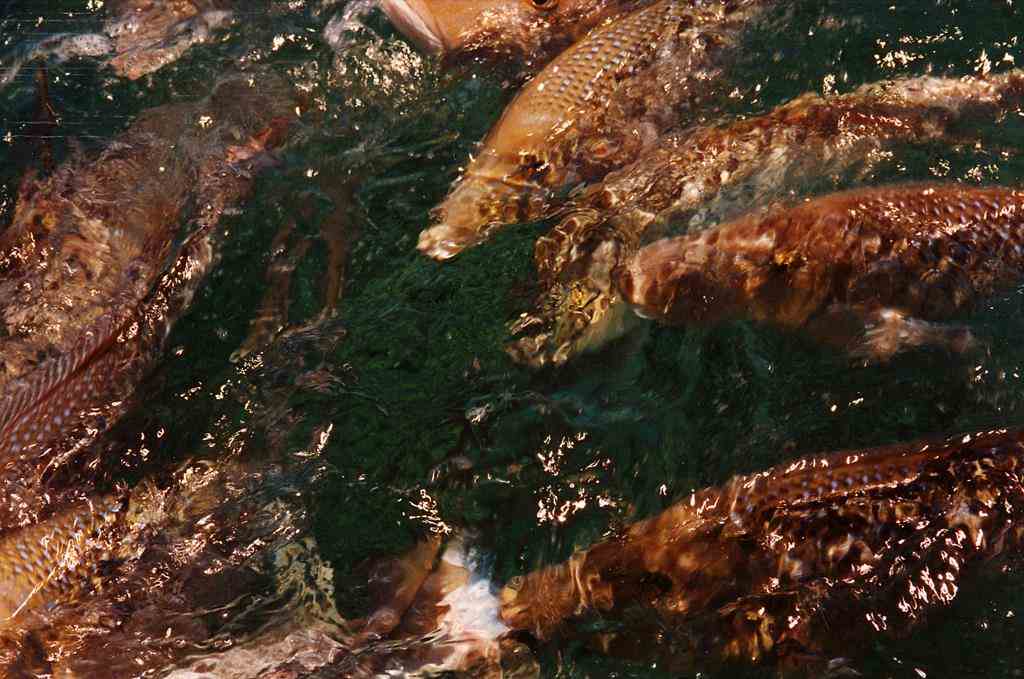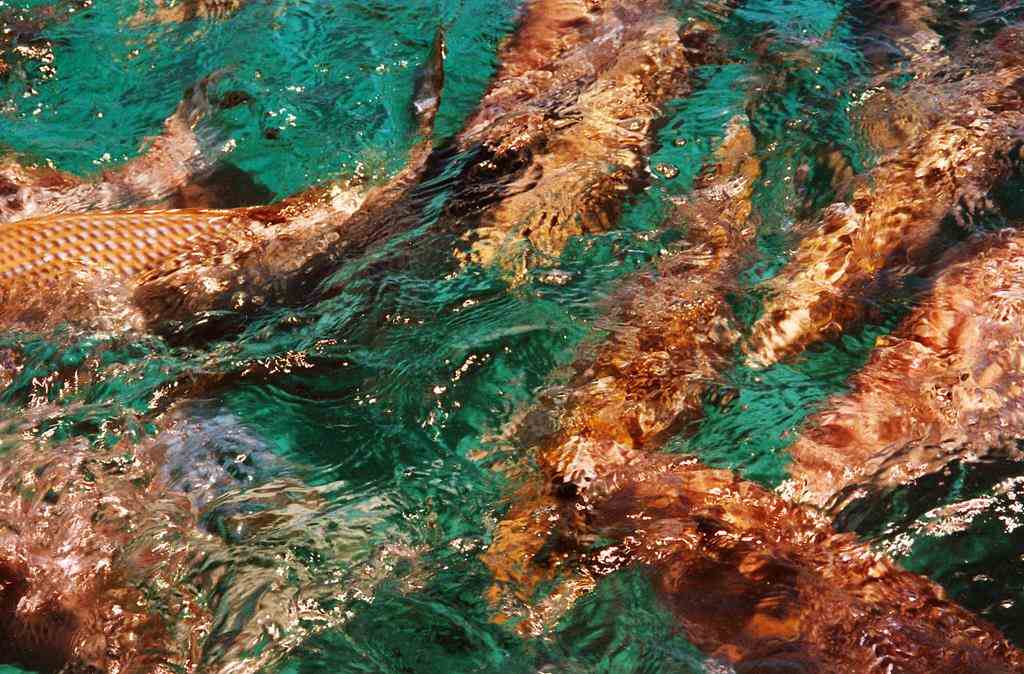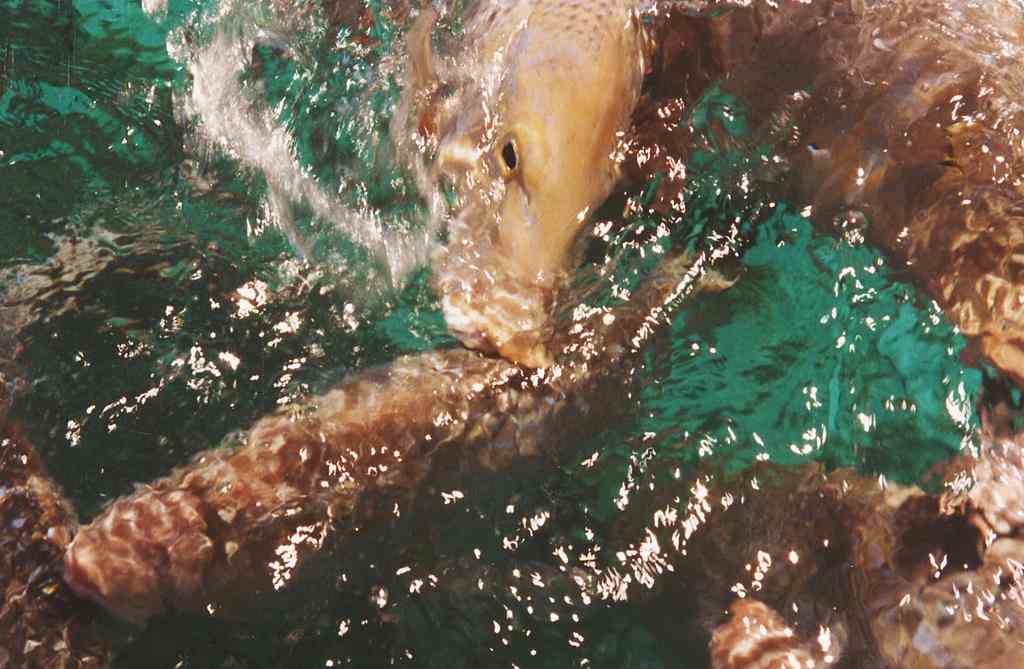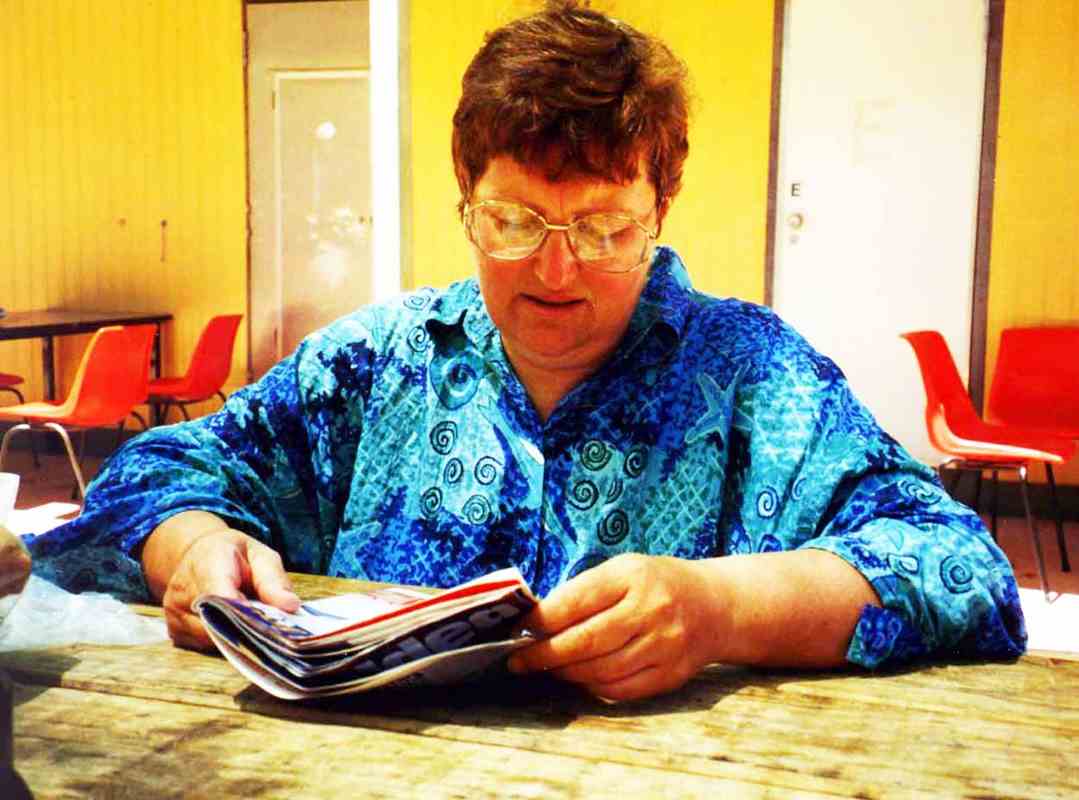 We caught the Greyhound bus to Canarvon.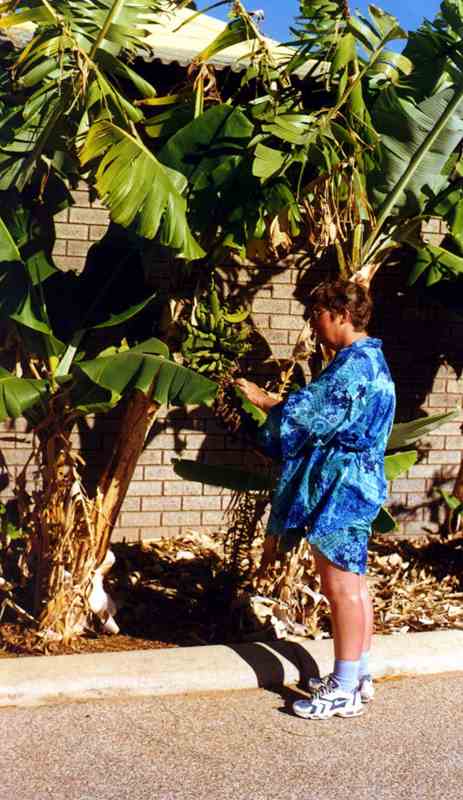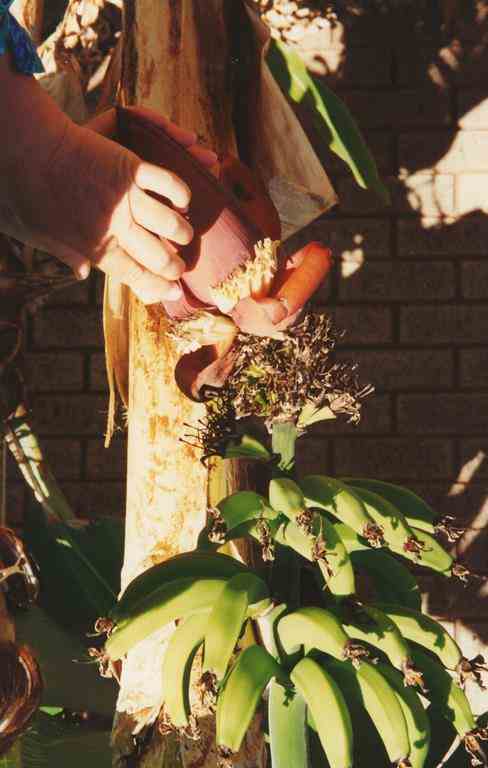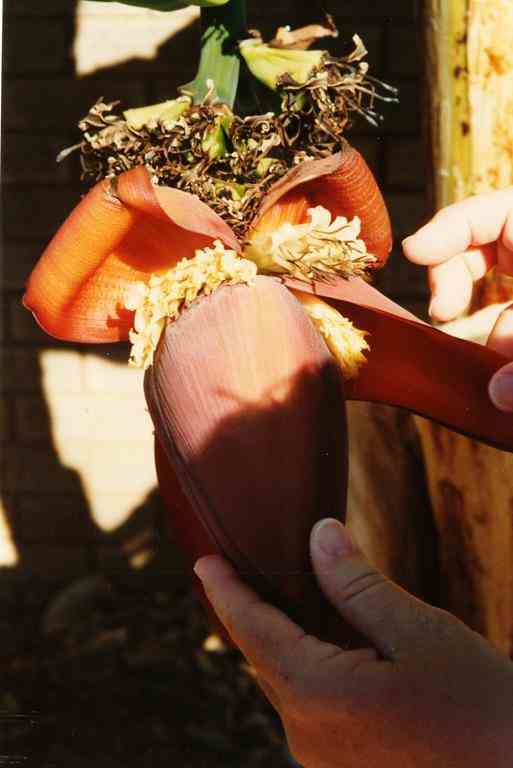 We flew to Perth from Canarvon and then home to Melbourne.