Taj Mahal



"A tear drop on the cheek of humanity".



In 2010 I toured India with IntrepidTravel.
There were 3 separate trips with different tour-leaders during my 6-week tour and I was able to visit the Tah Mahal in Agra twice.

The Taj Mahal was built by Shah Jahan as a memorial to enclose the tomb of his second (and favourite) wife,
Mumtaz Mahal, who died giving birth to her 14th child in 1631.
It took 8 years to construct.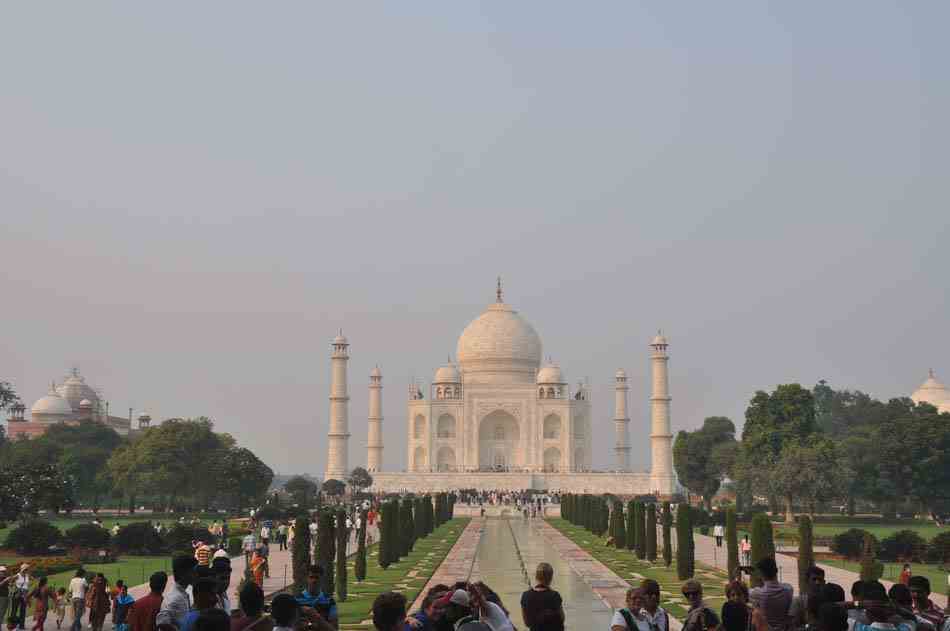 The outer entrance-gate to the complex.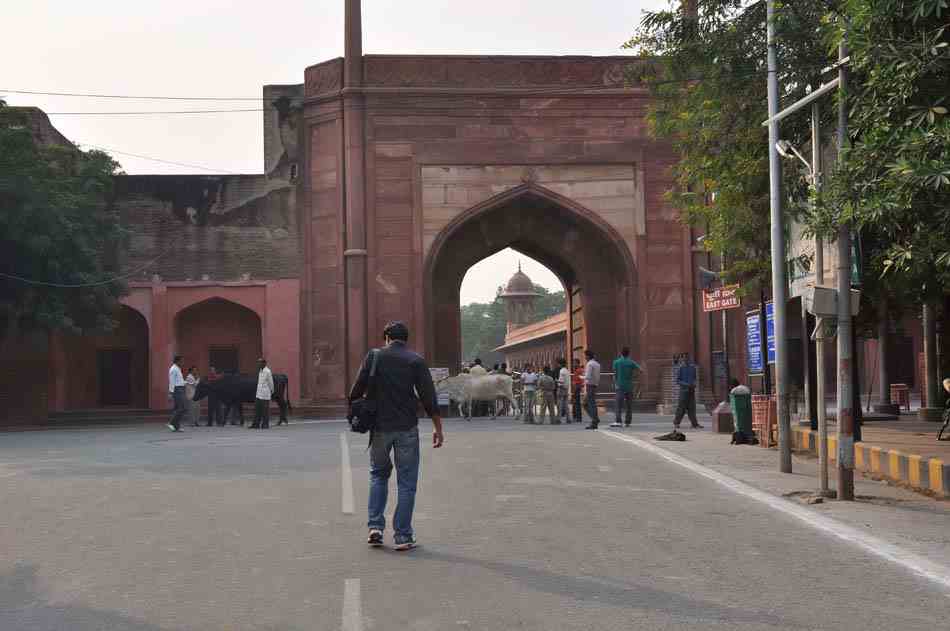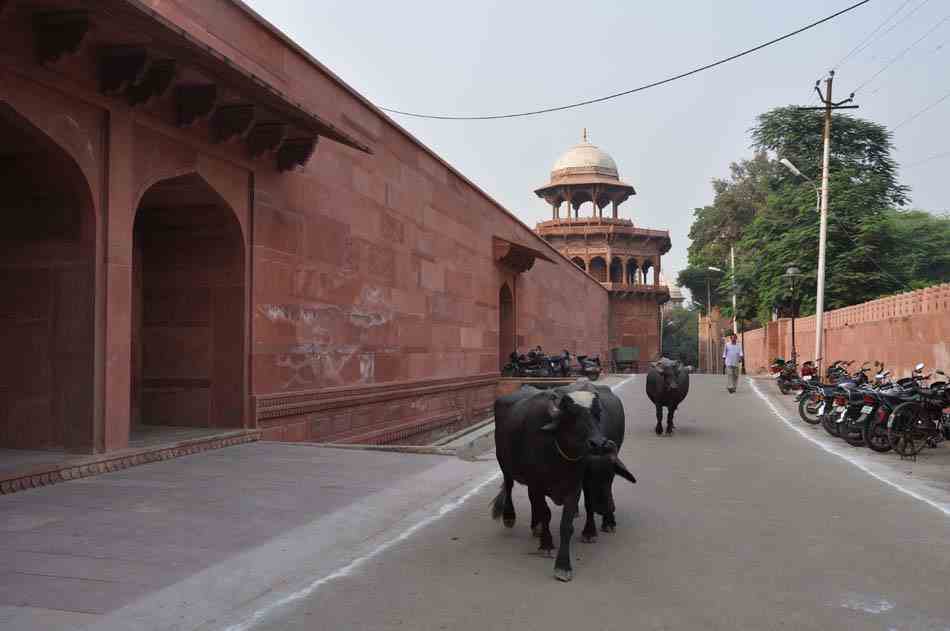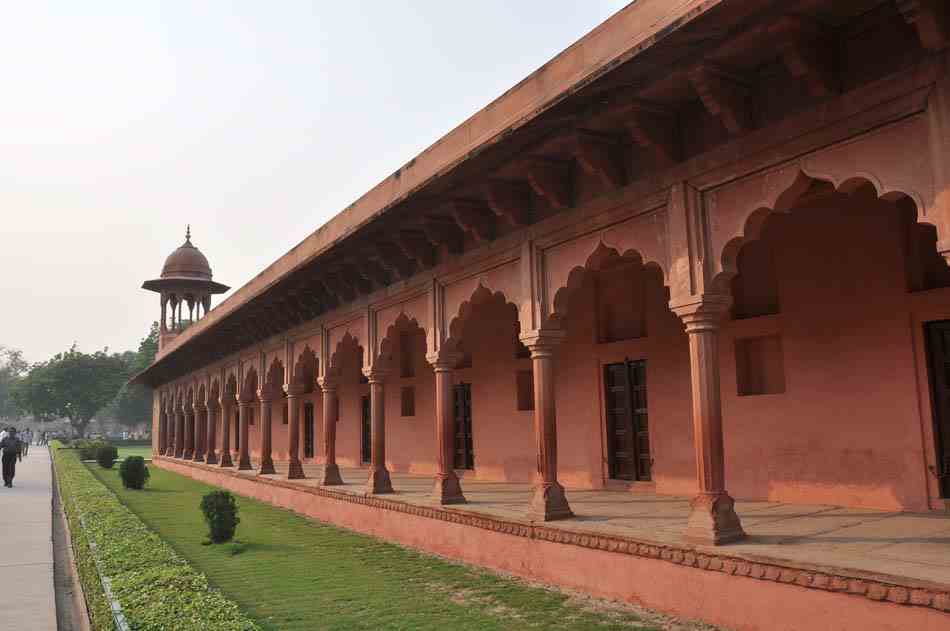 One of the 4 inner entrance-gates.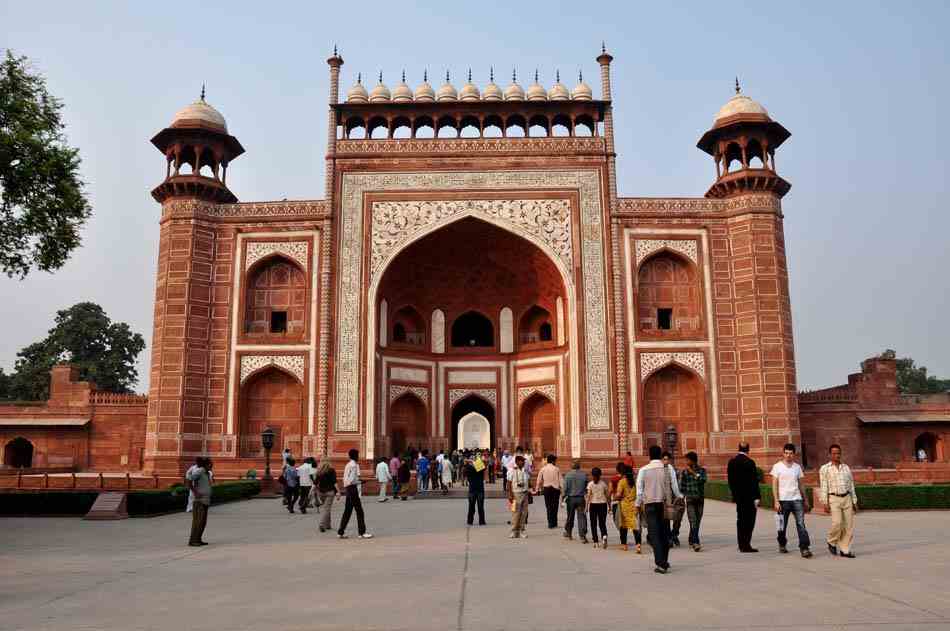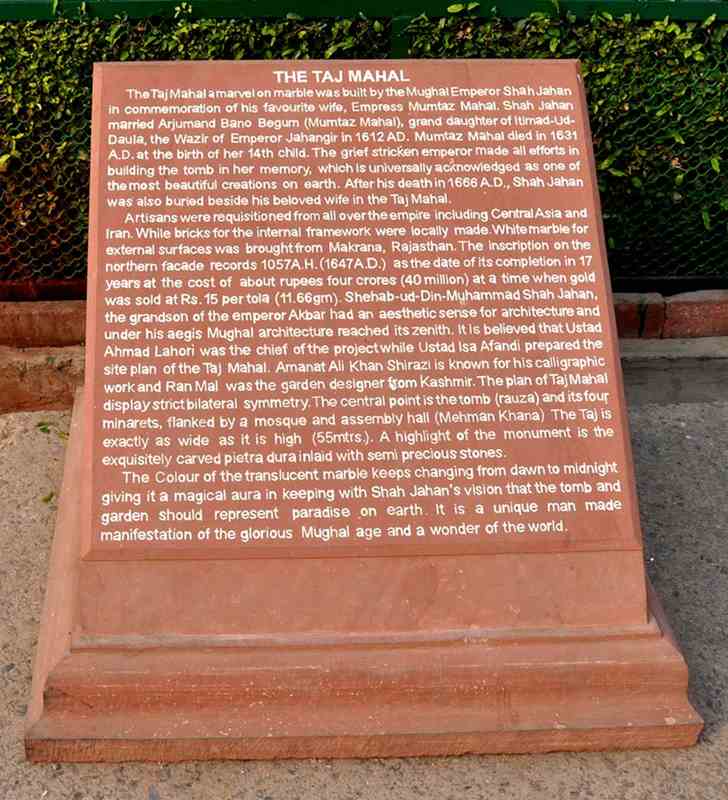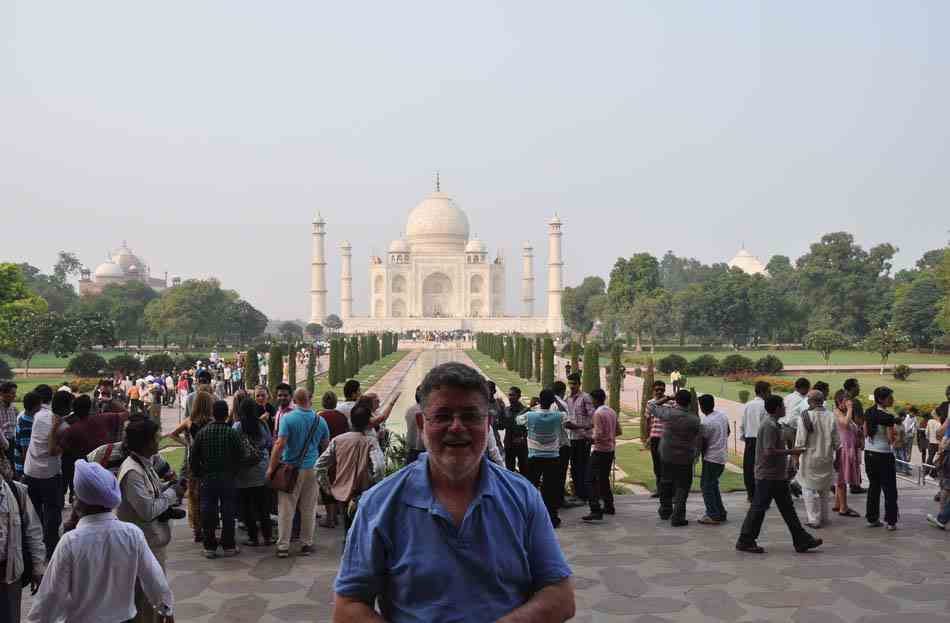 The view as you come out of the second entrance-gate.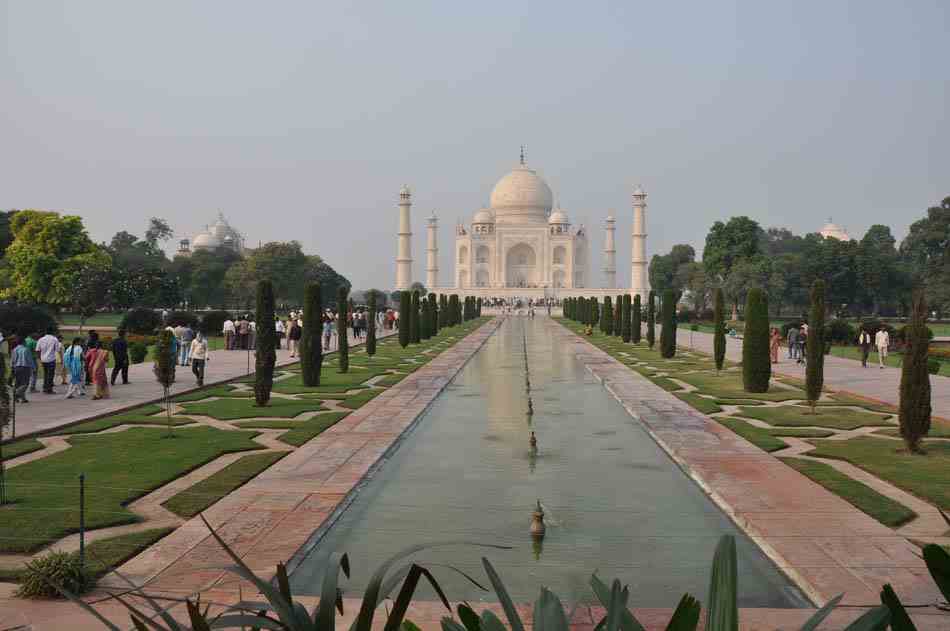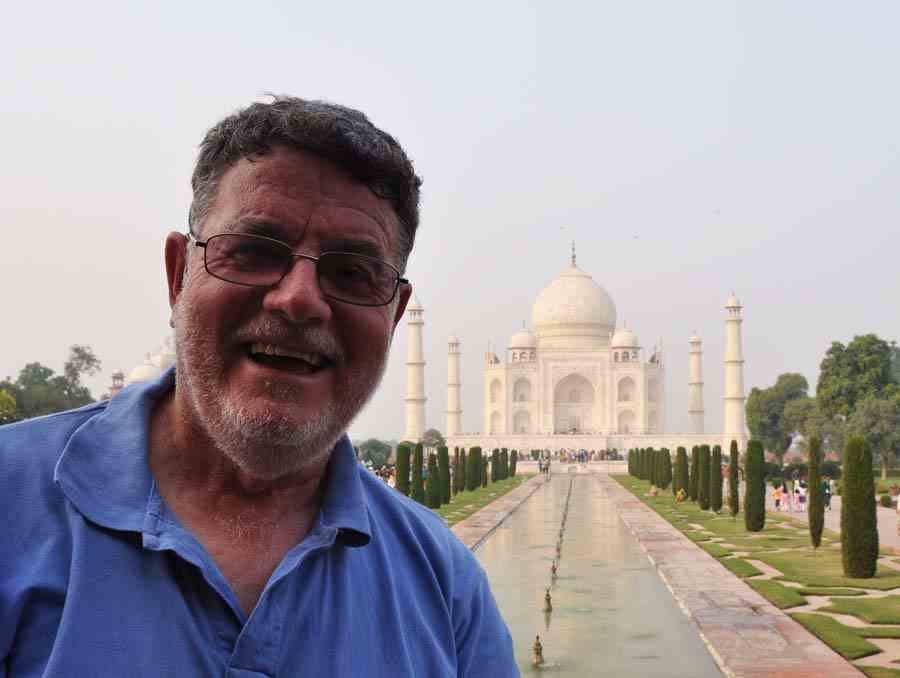 The 4 minarets were built sloping away from the Taj Mahal so that they would not fall onto the building
if they were damaged during an earthquake.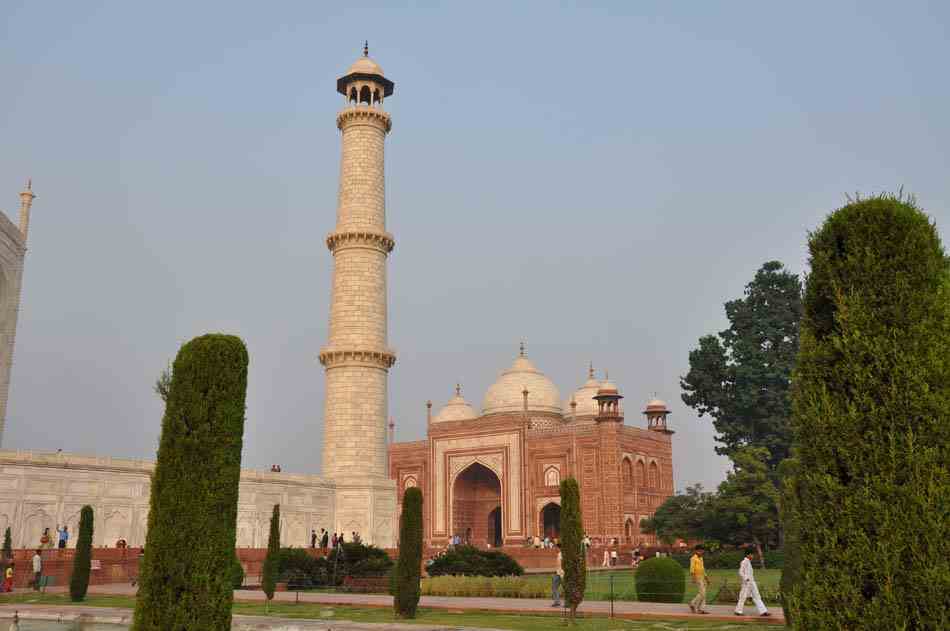 You have to remove you shoes
to walk on the terrace at the Taj Mahal
as you have to when visiting other Islamic sites.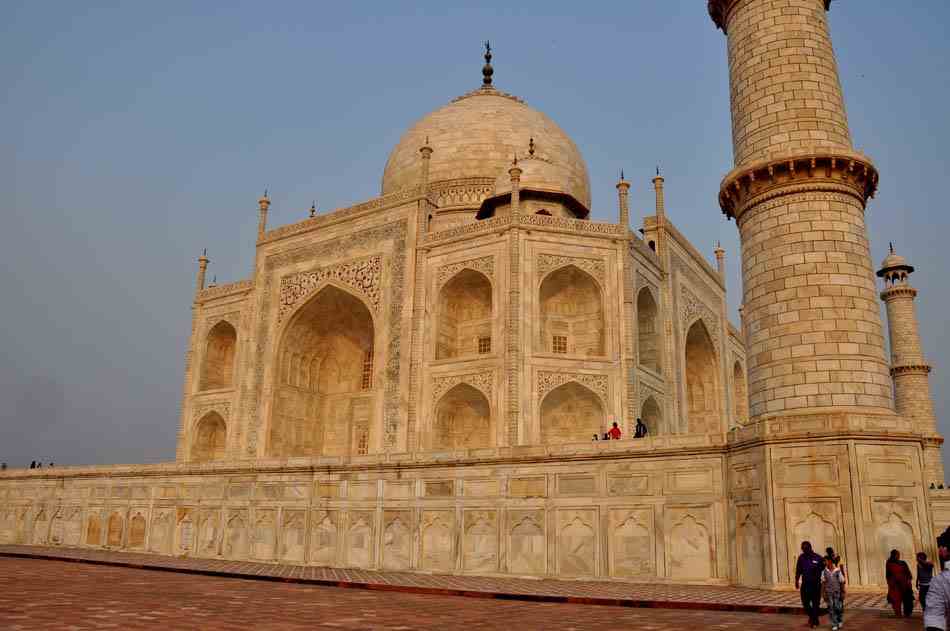 The space inside the Taj Mahal is quite small ... only about twice the size of a family loungeroom.
It is much, much smaller inside than the mosques in Istanbul ... it is a tomb after all.
The tomb of Mumtaz is in the centre and when he died 35 years later, Shah Jahan was buried in a tomb beside her.
This is the only part of the whole complex that is not symmetrical.
We were not allowed to take photos inside.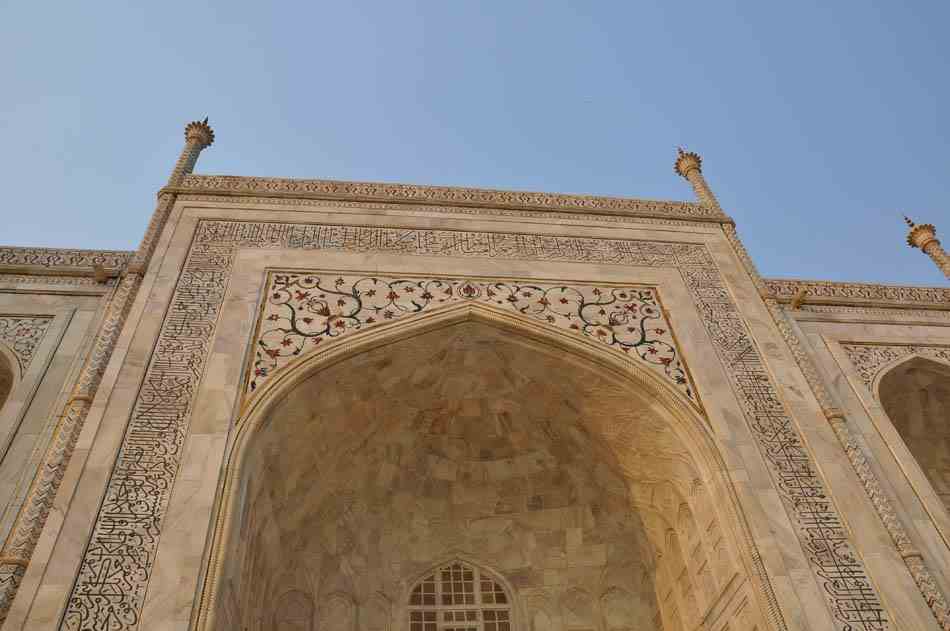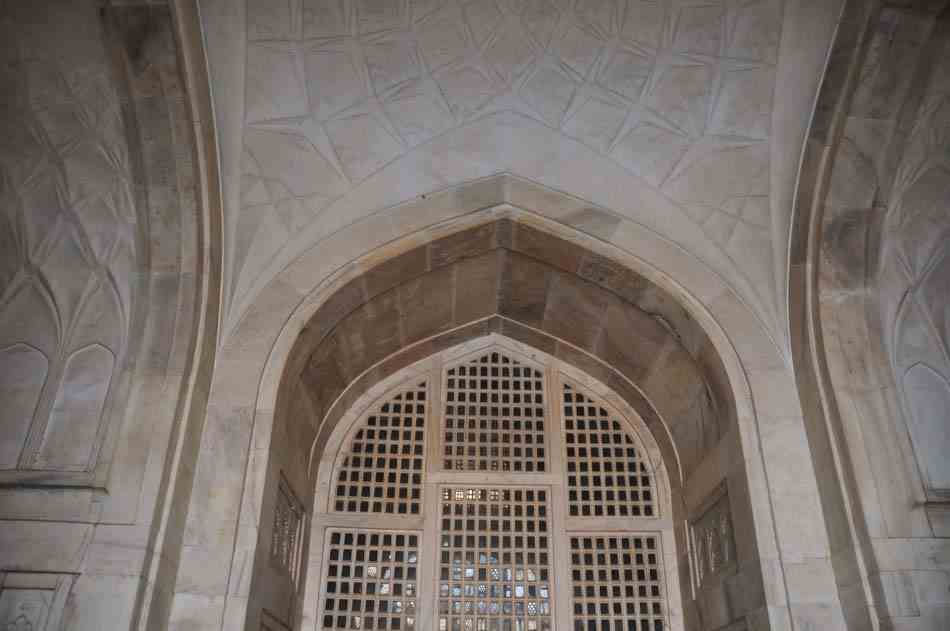 As in other Islamic structures there are no animal or human decorations.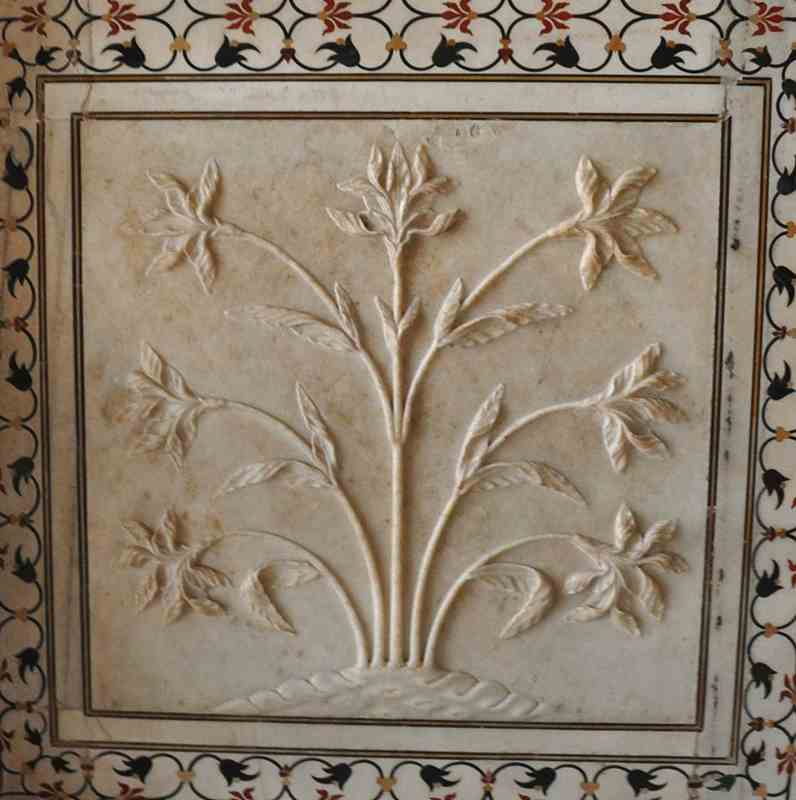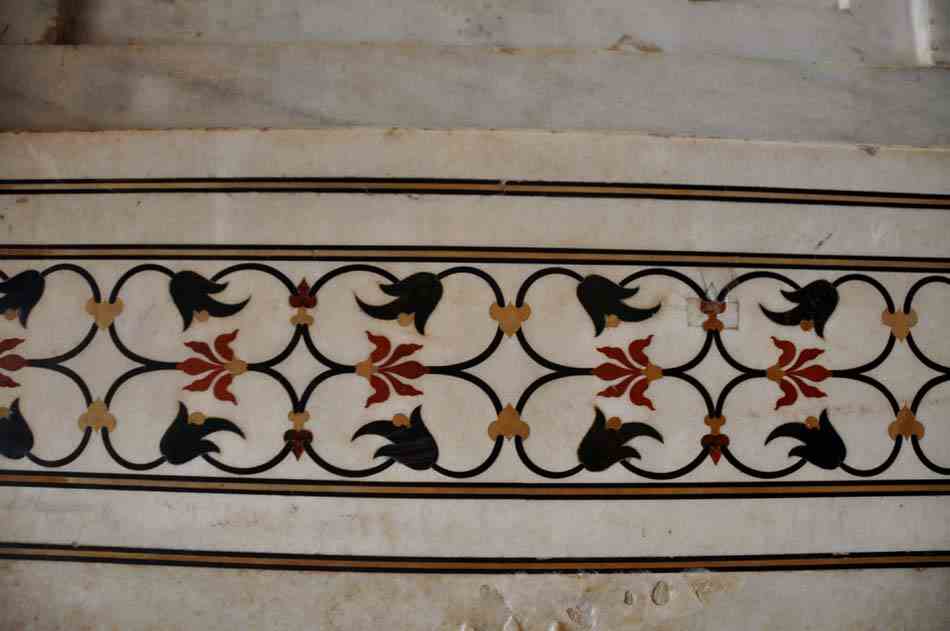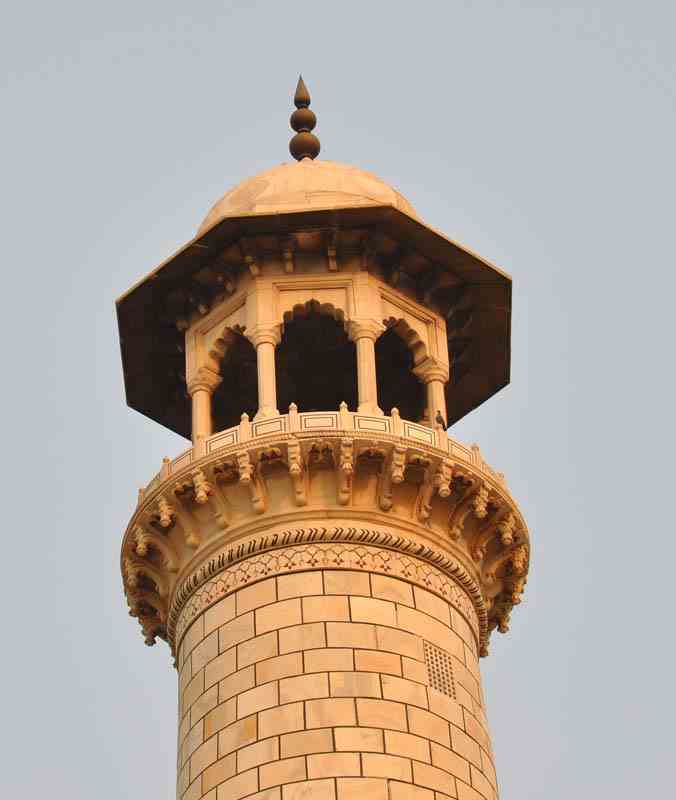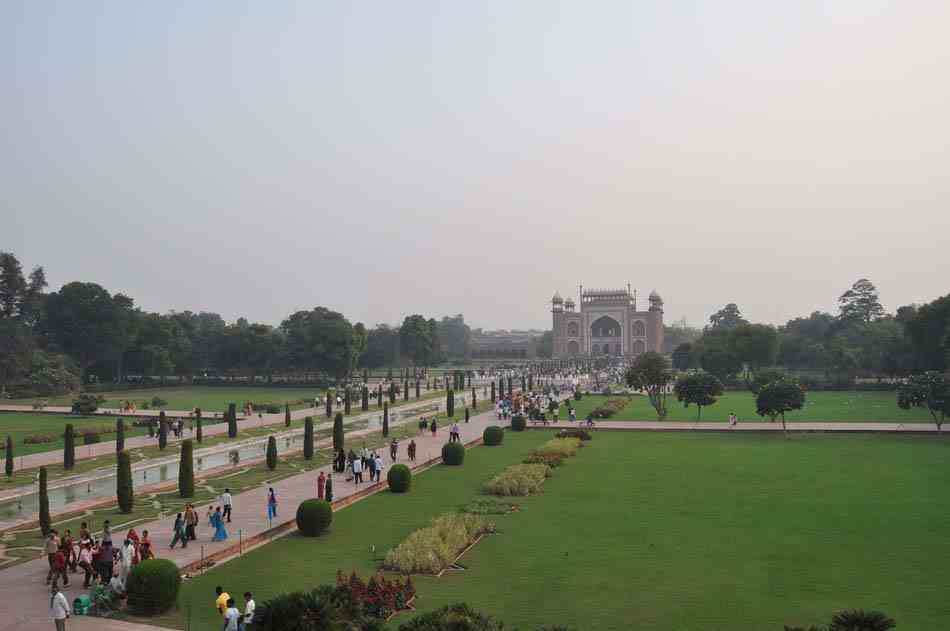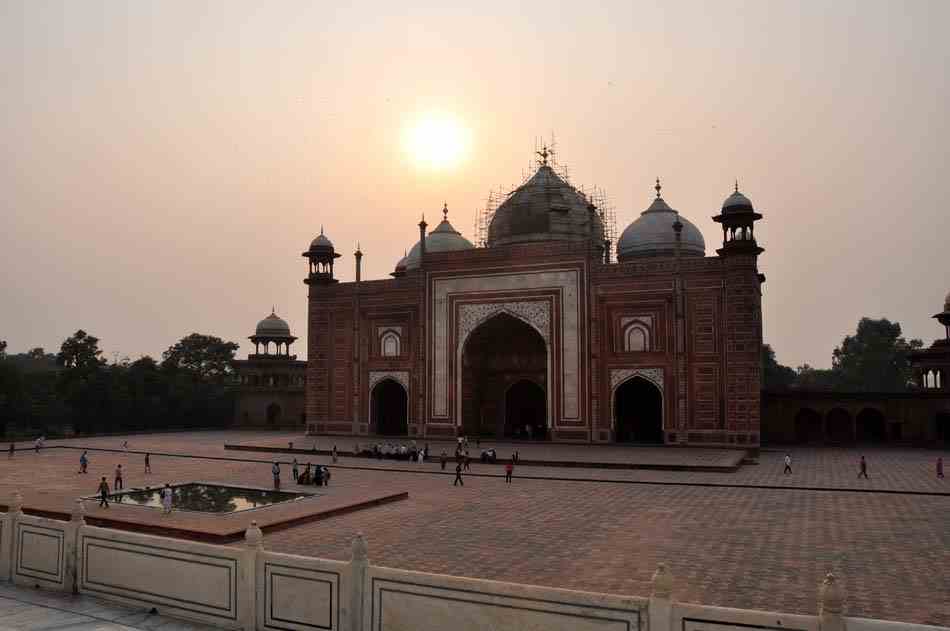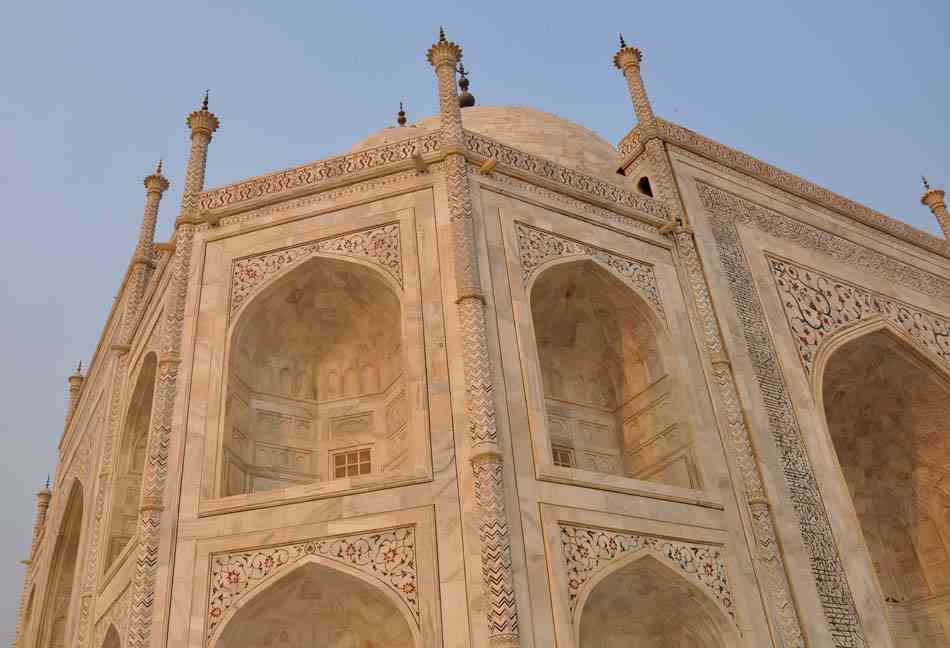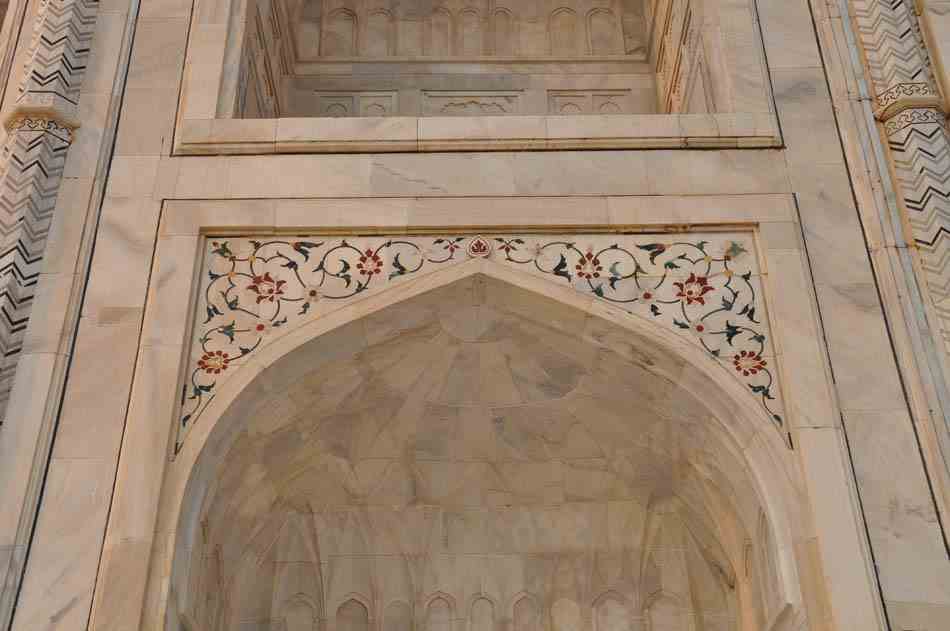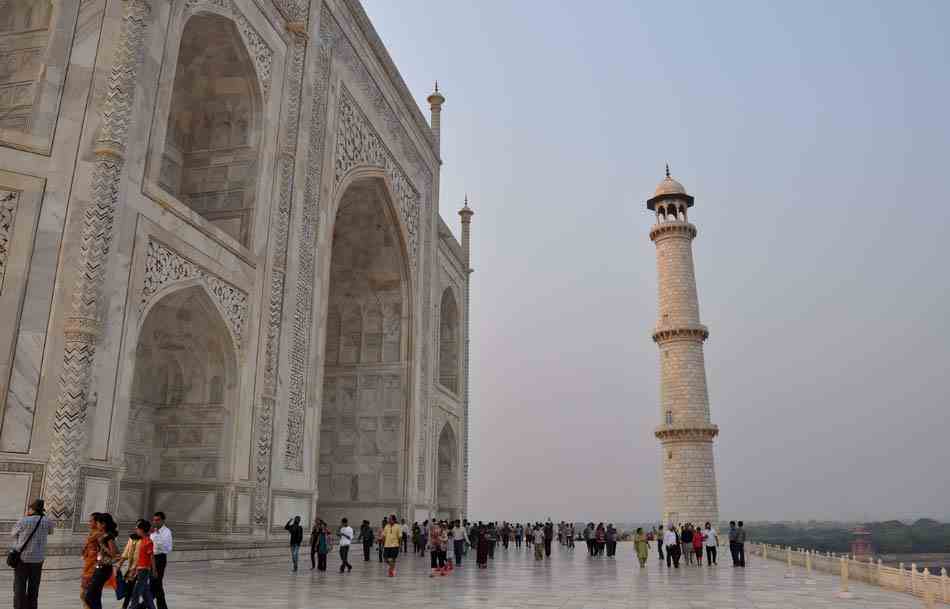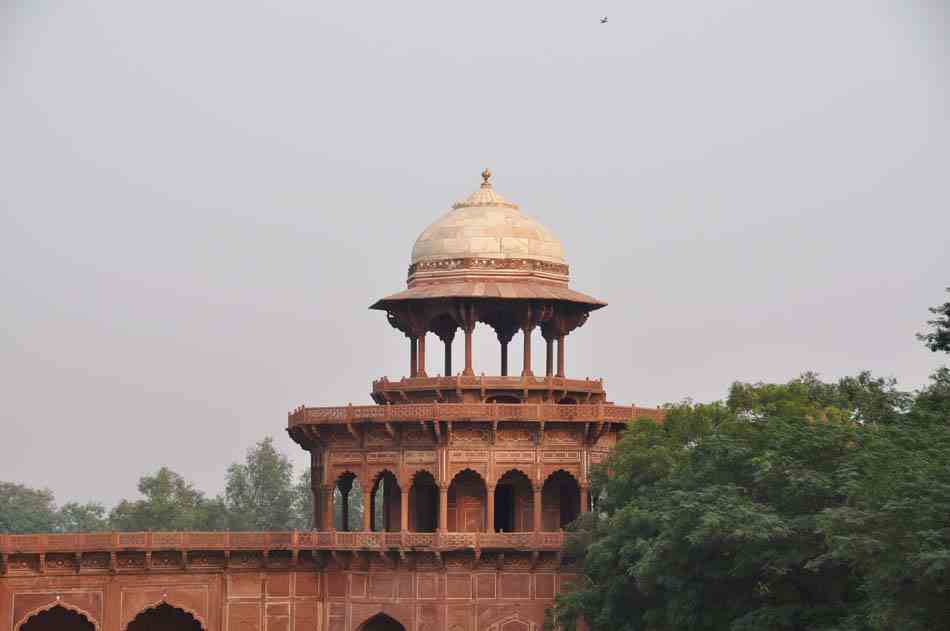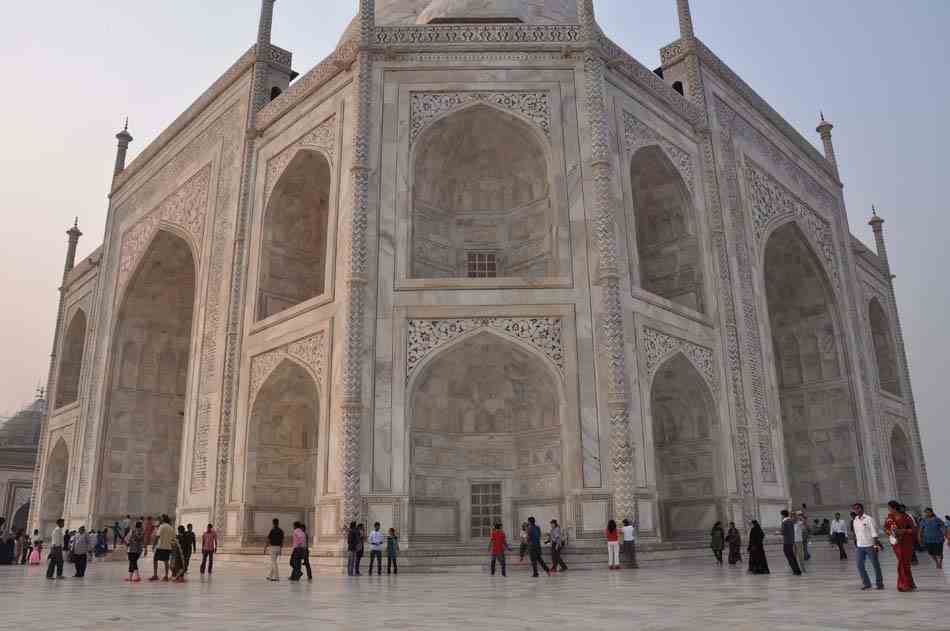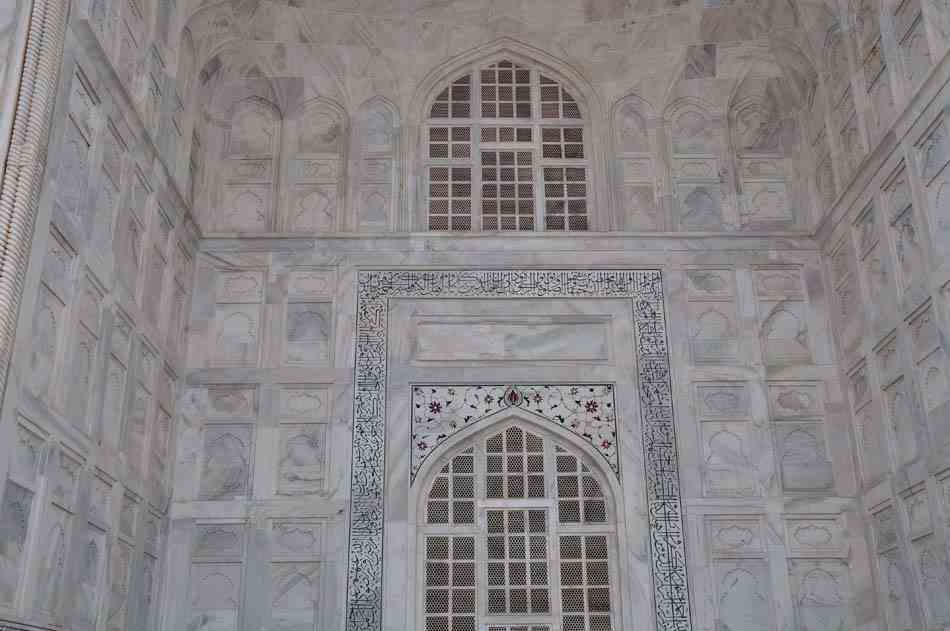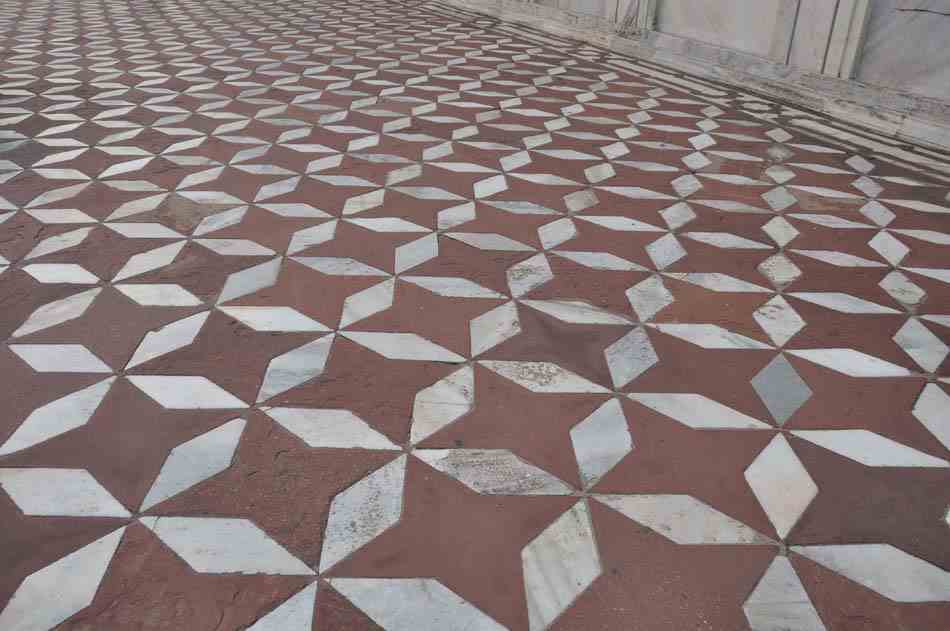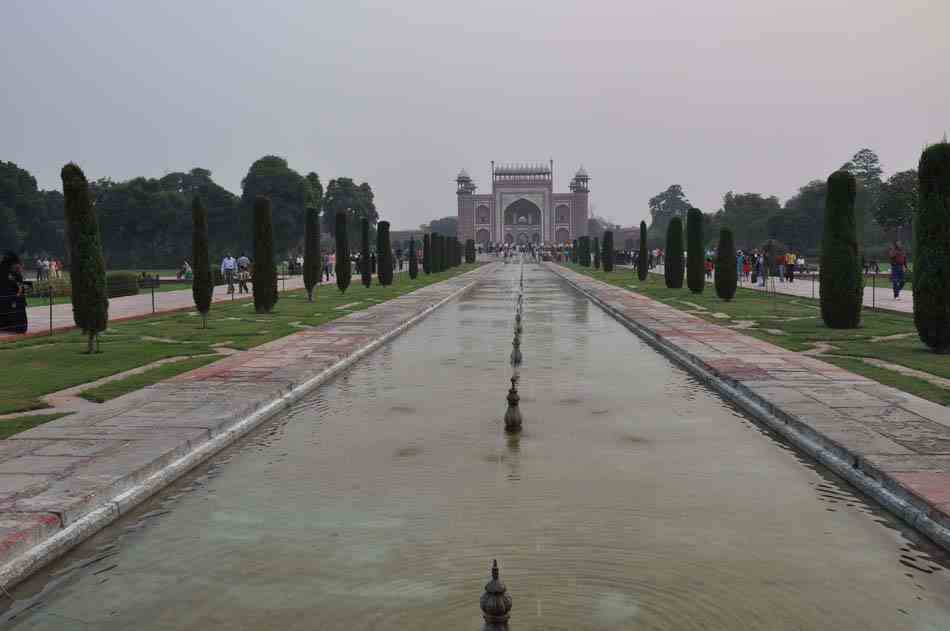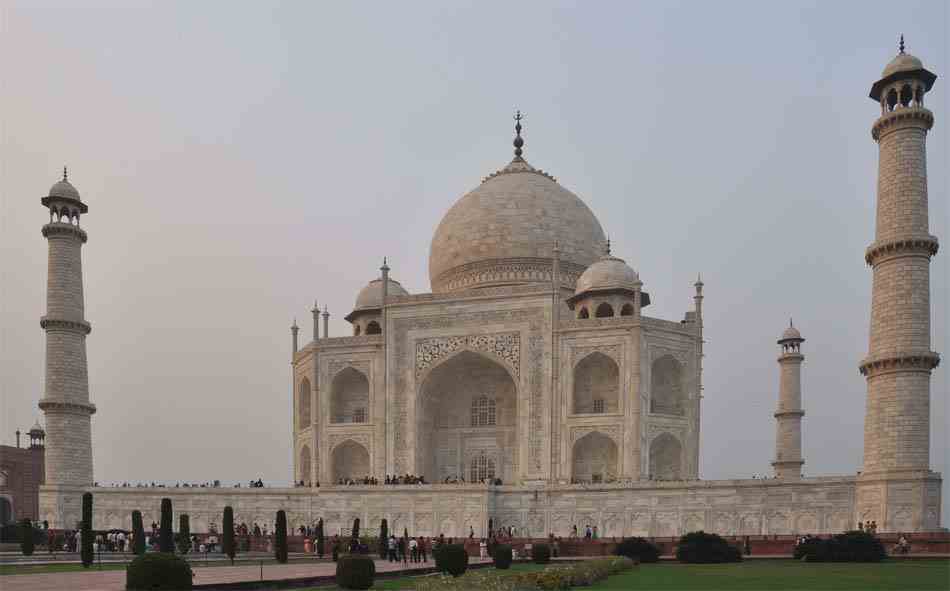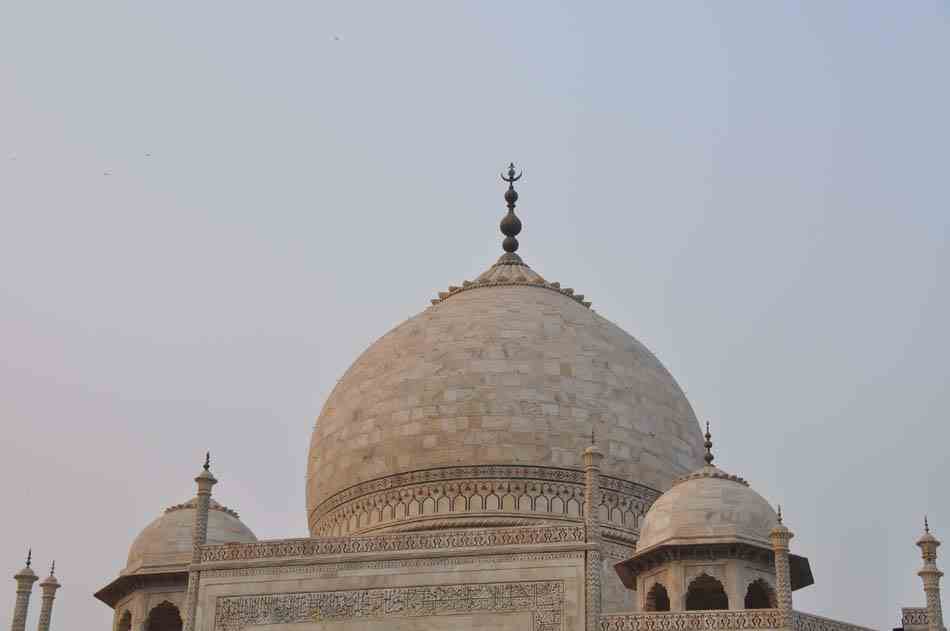 It is a magnificant sight ... one that I have wanted to see since early in my schooldays.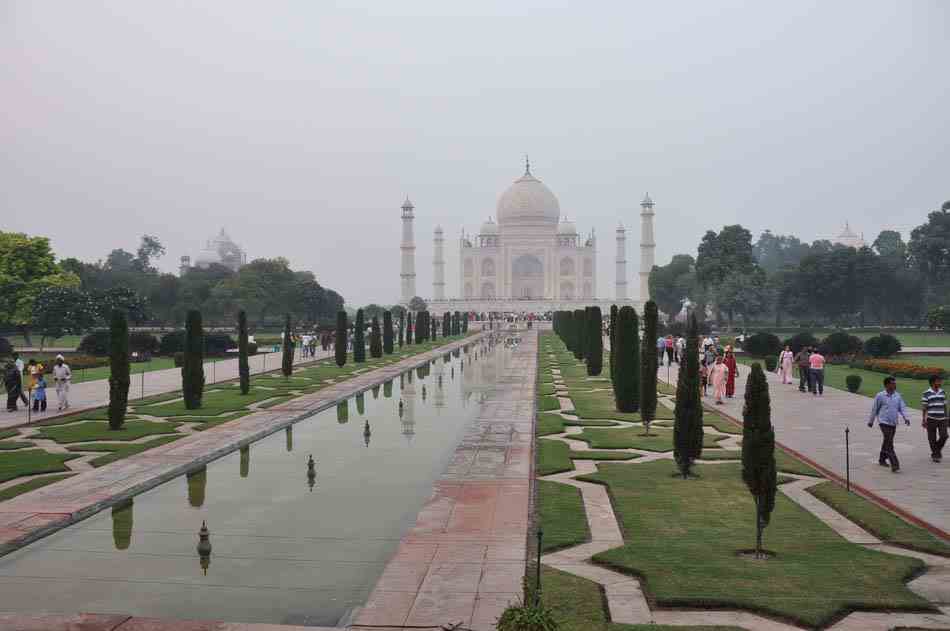 The view of the Taj Mahal from the terrace on the roof-top of our hotel in Agra.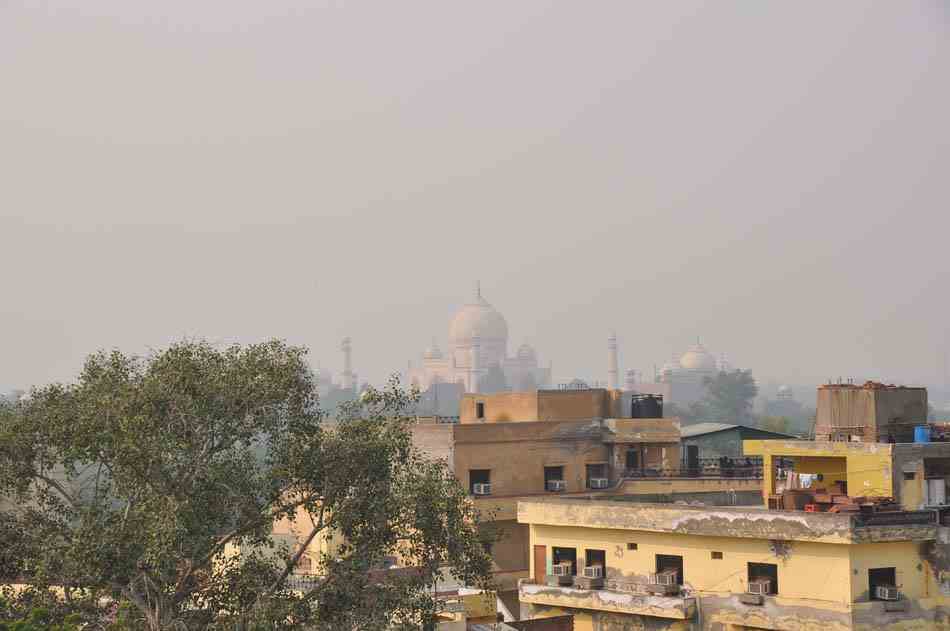 On the second segment of my 6-week tour of India, I visited the Tah Mahal again.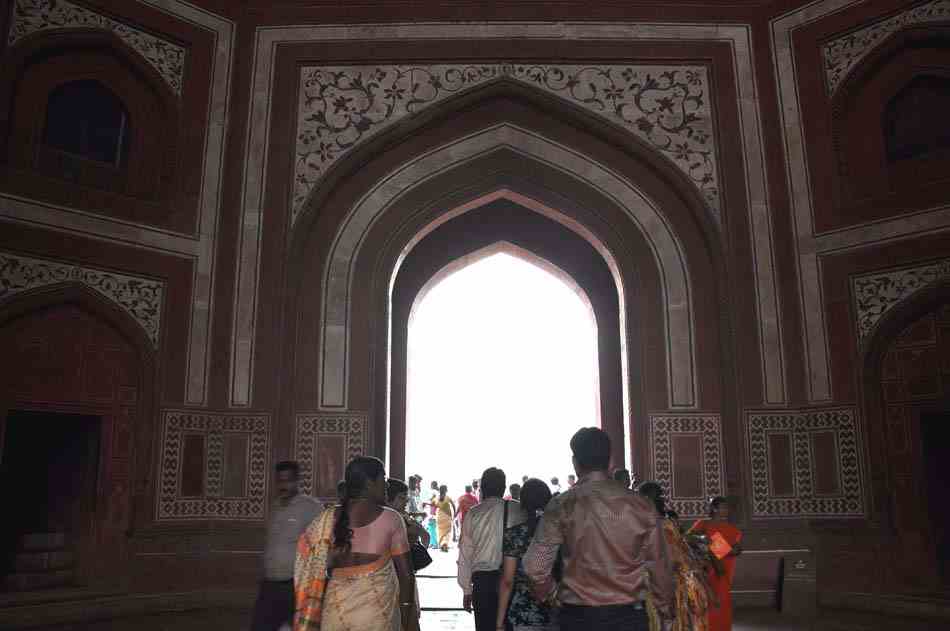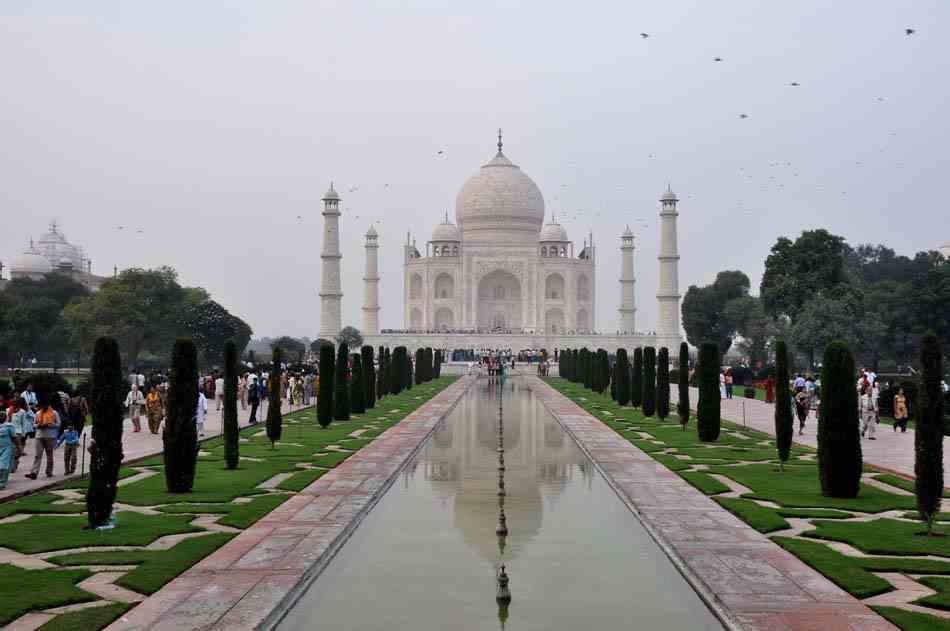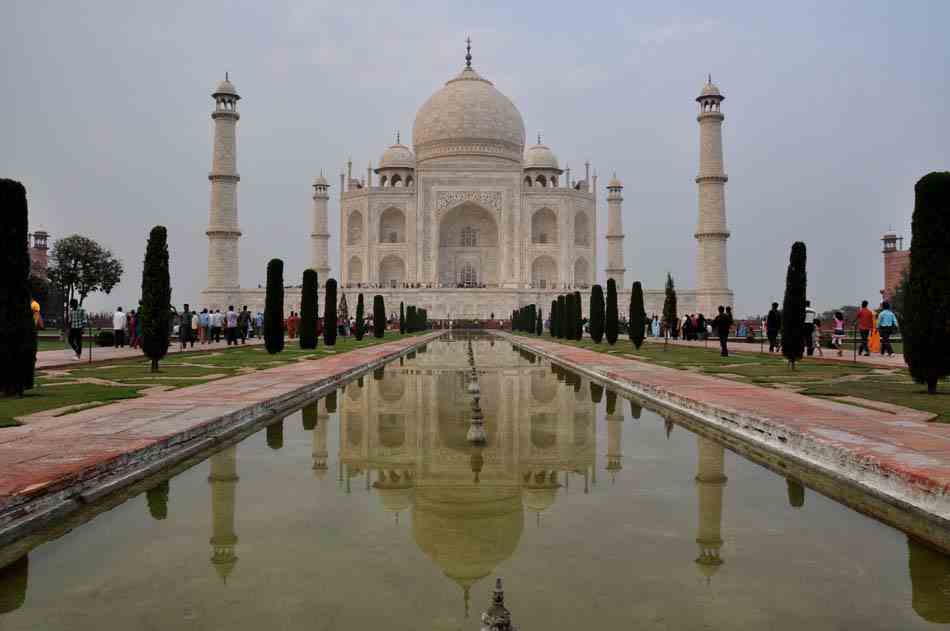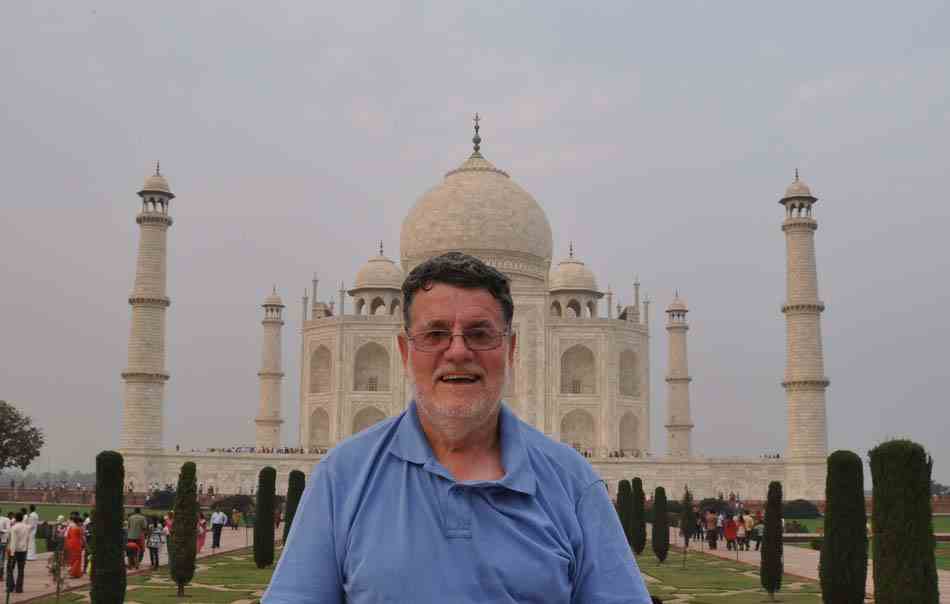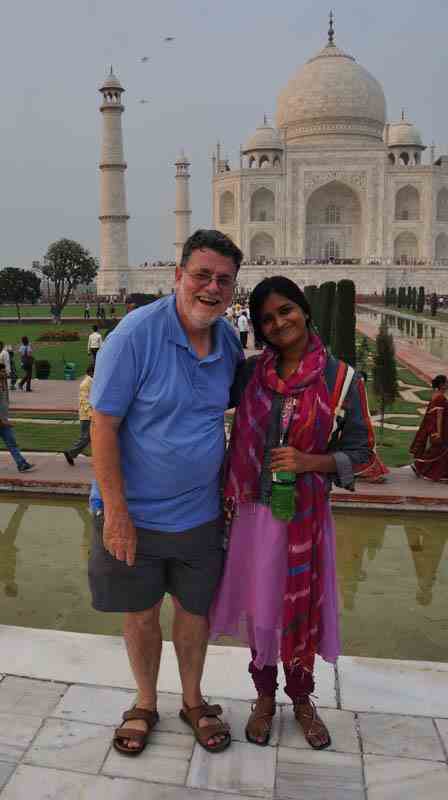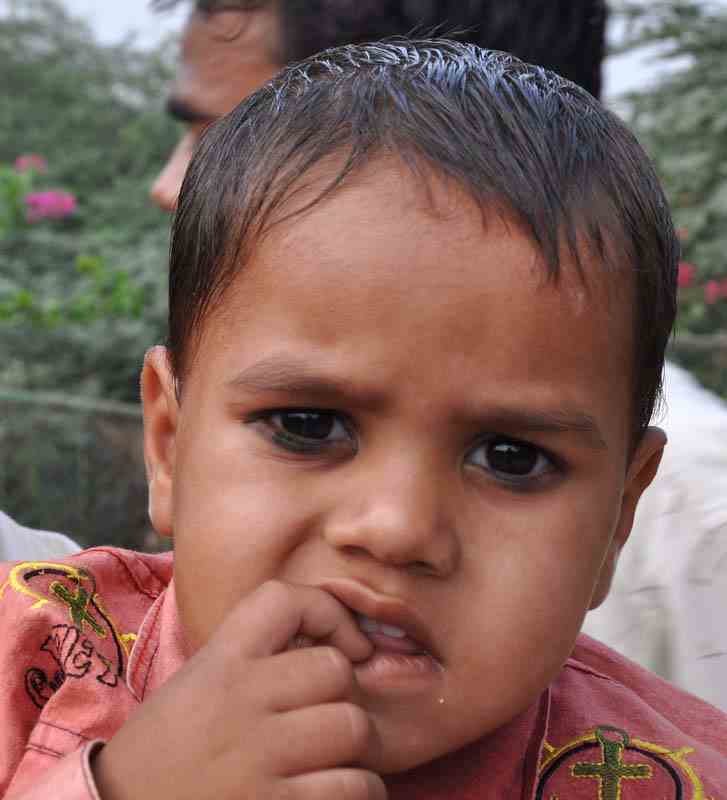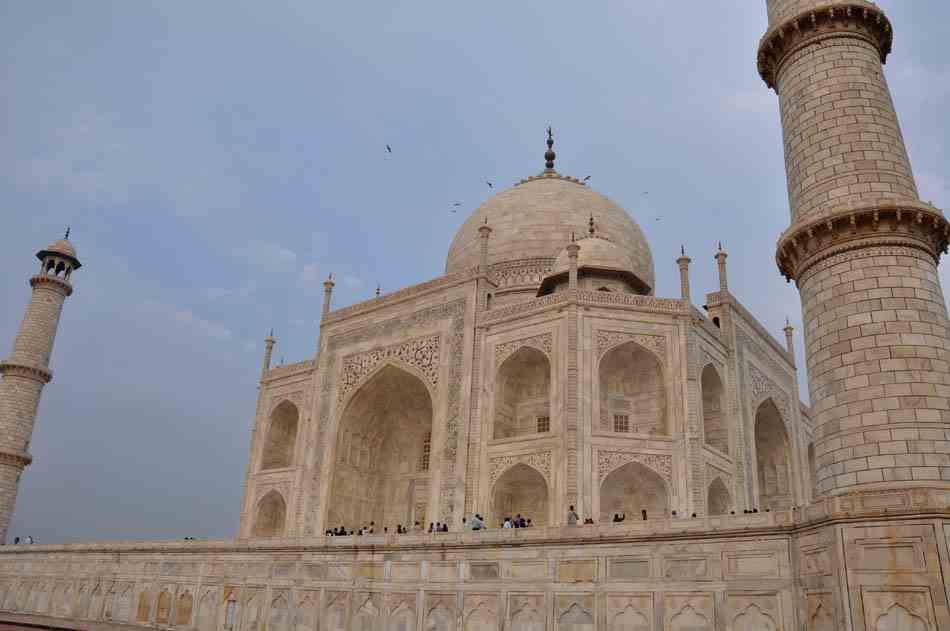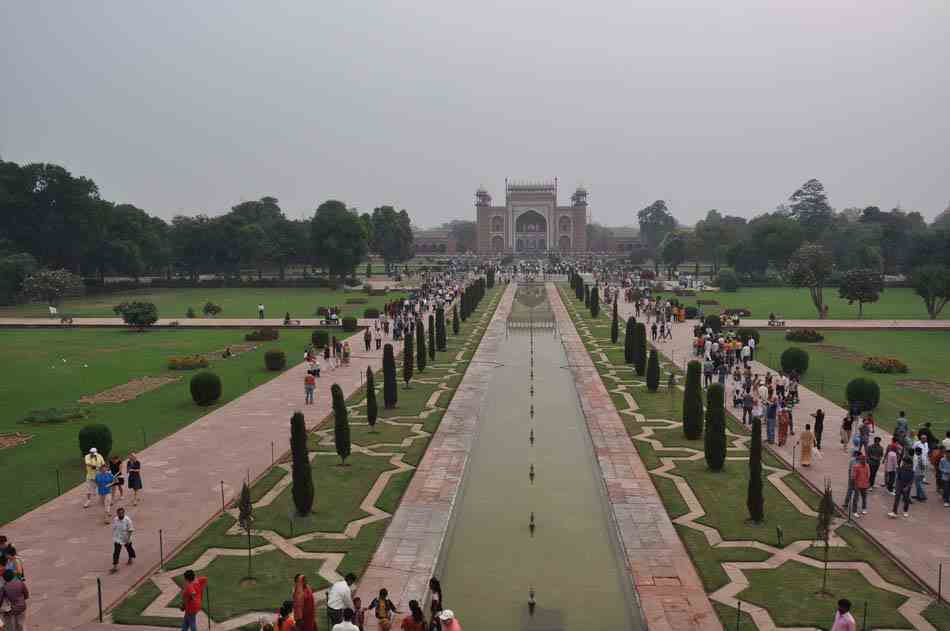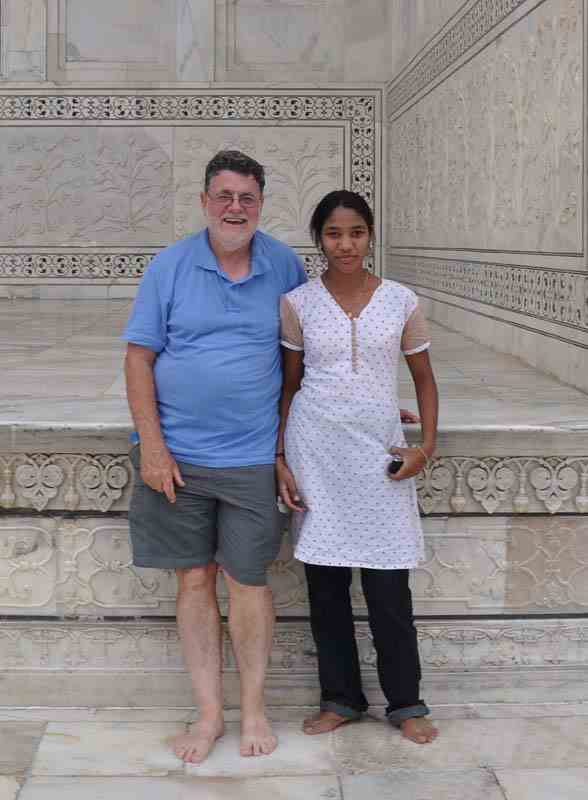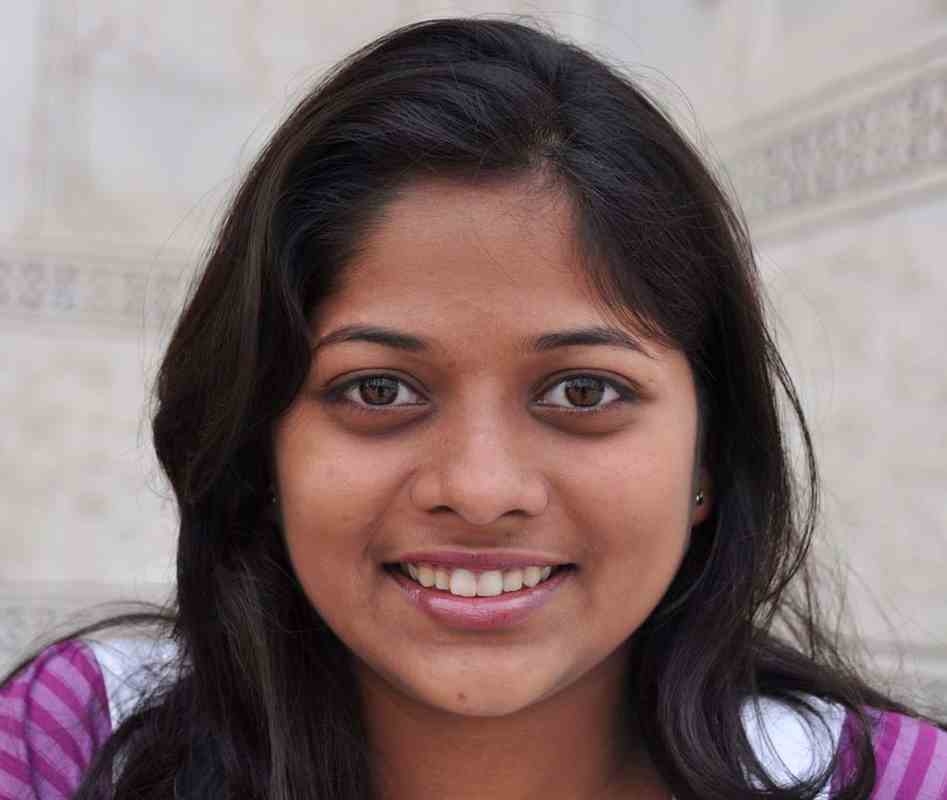 A new-found friend.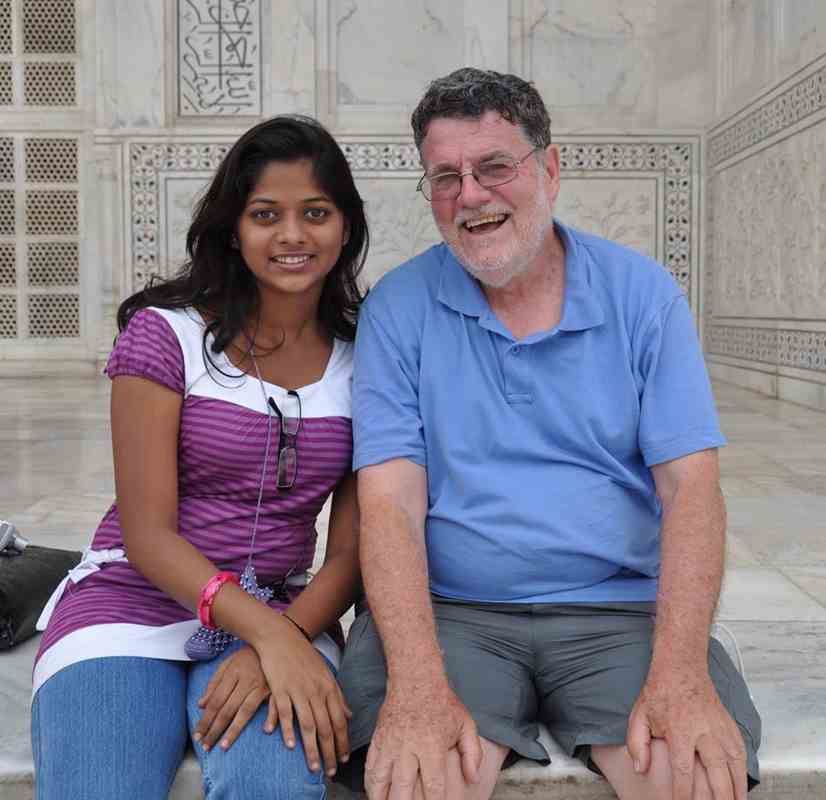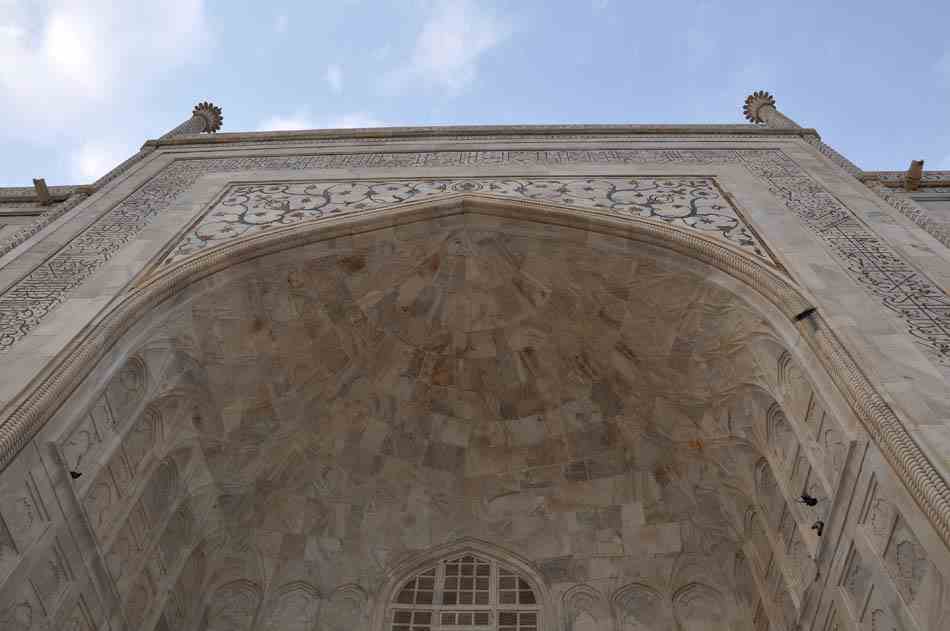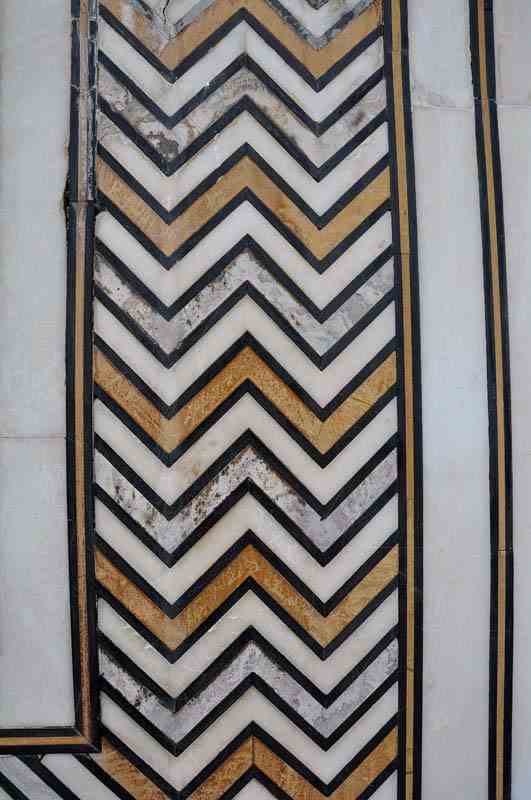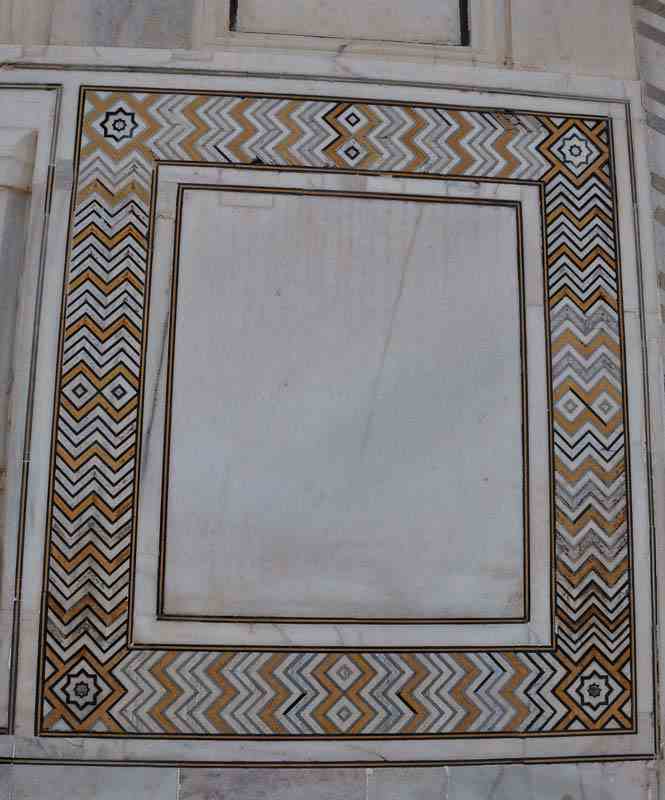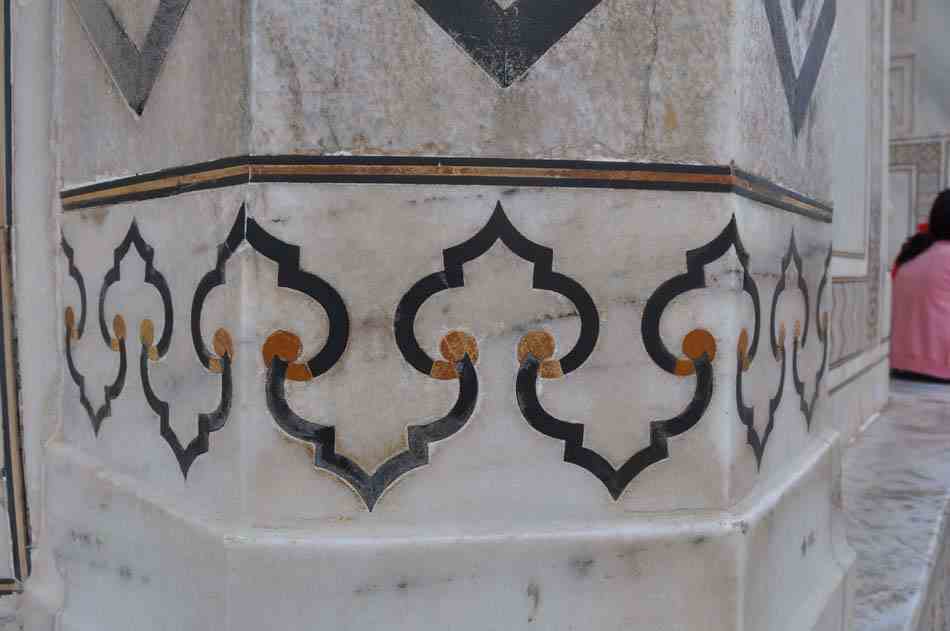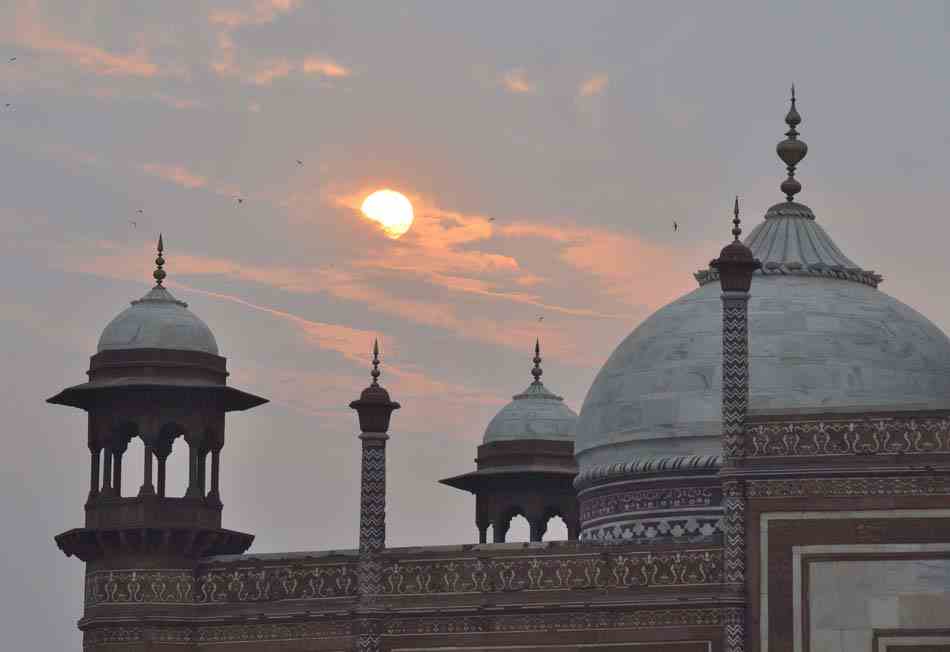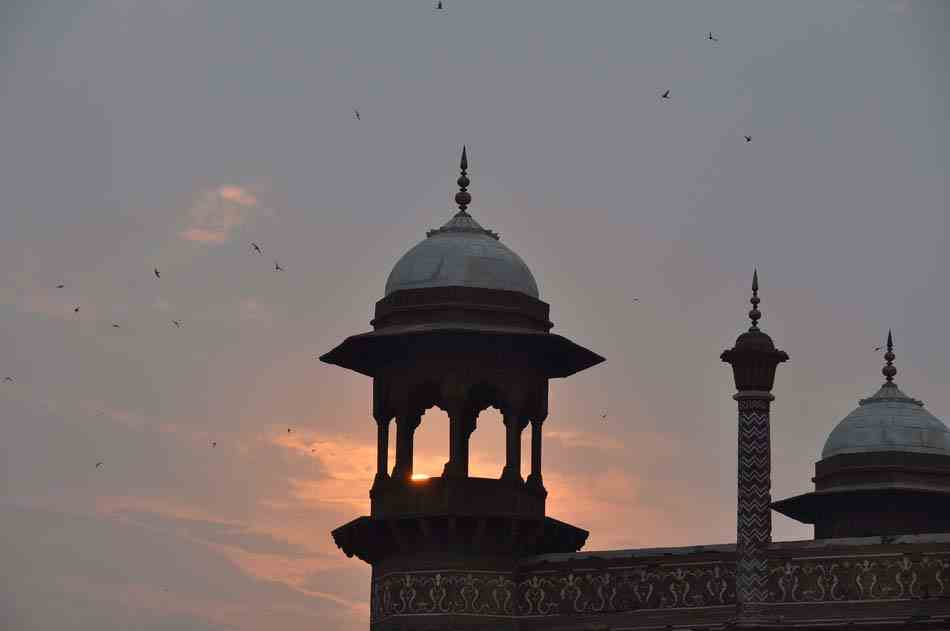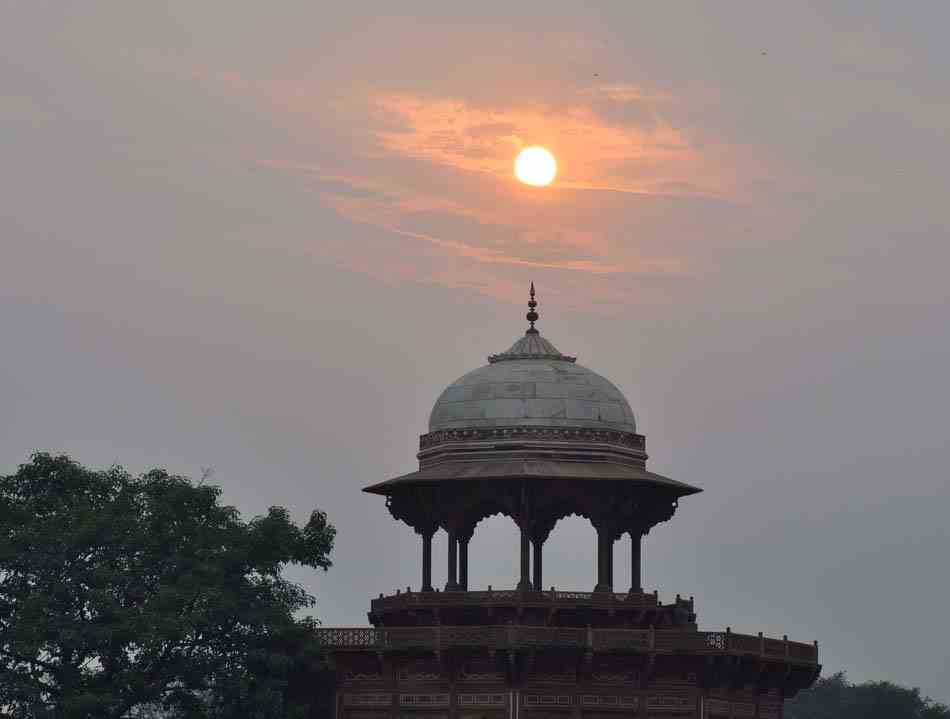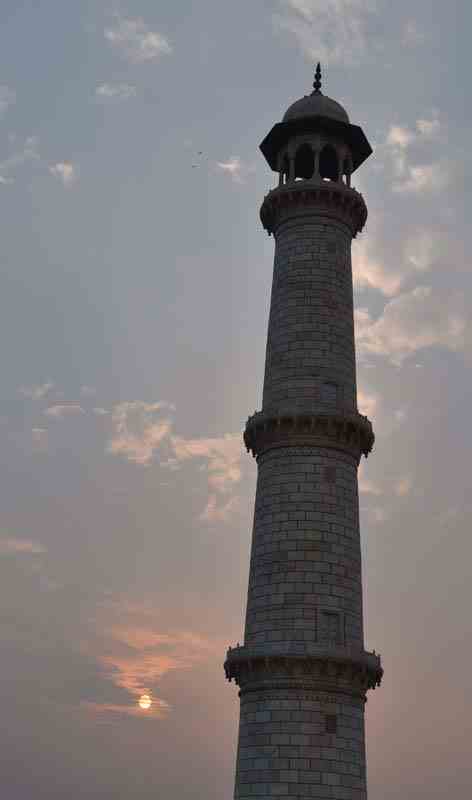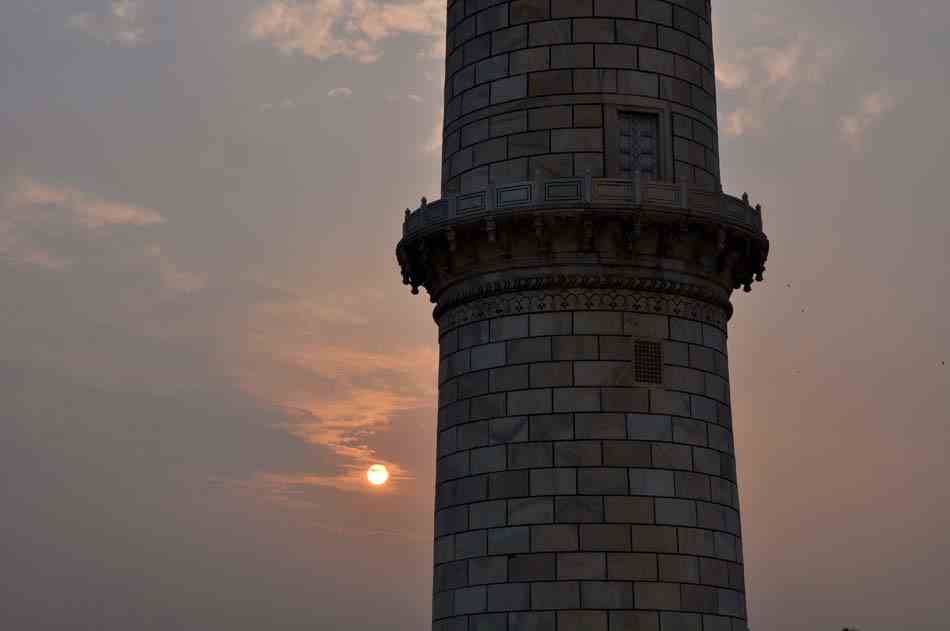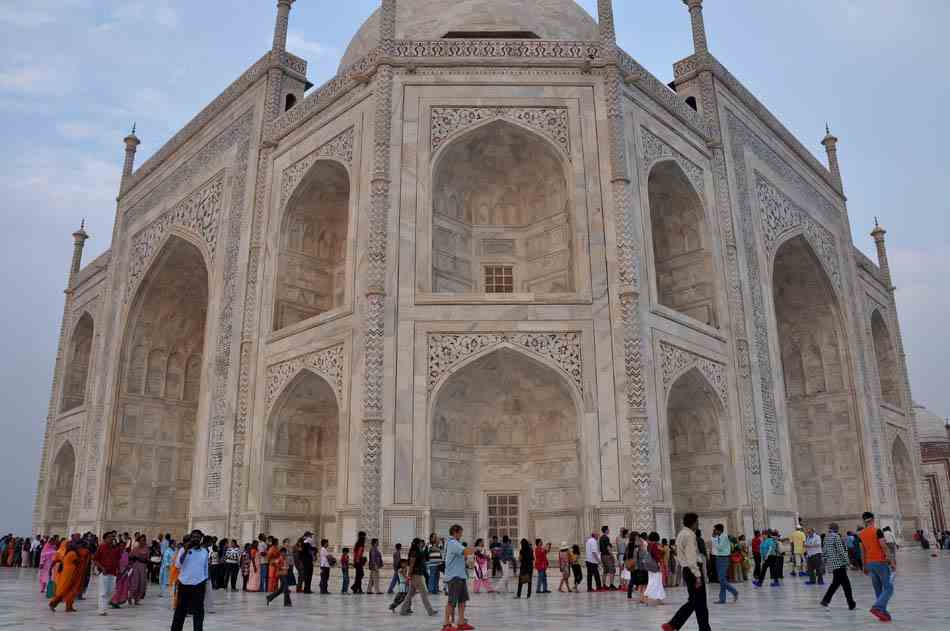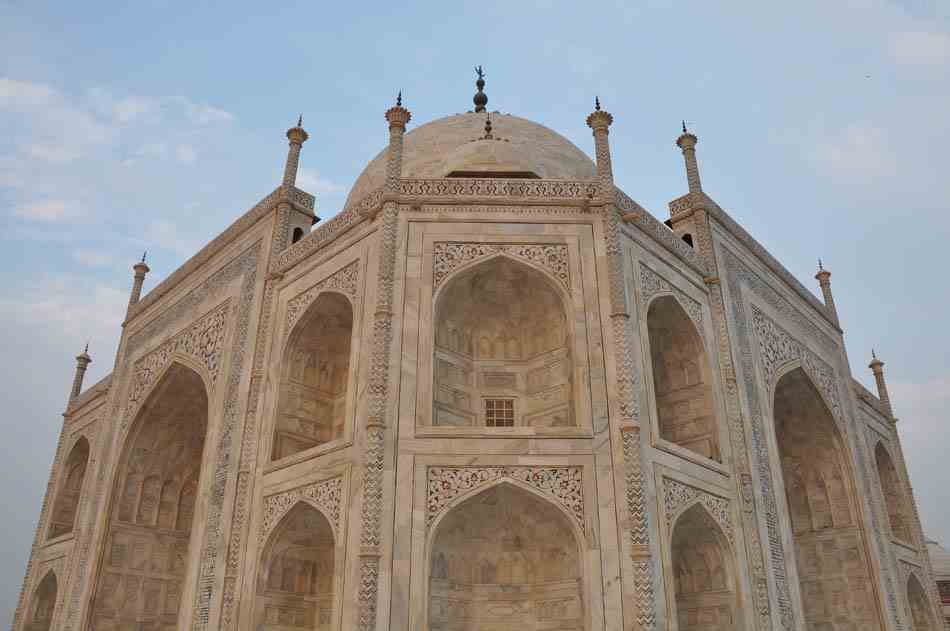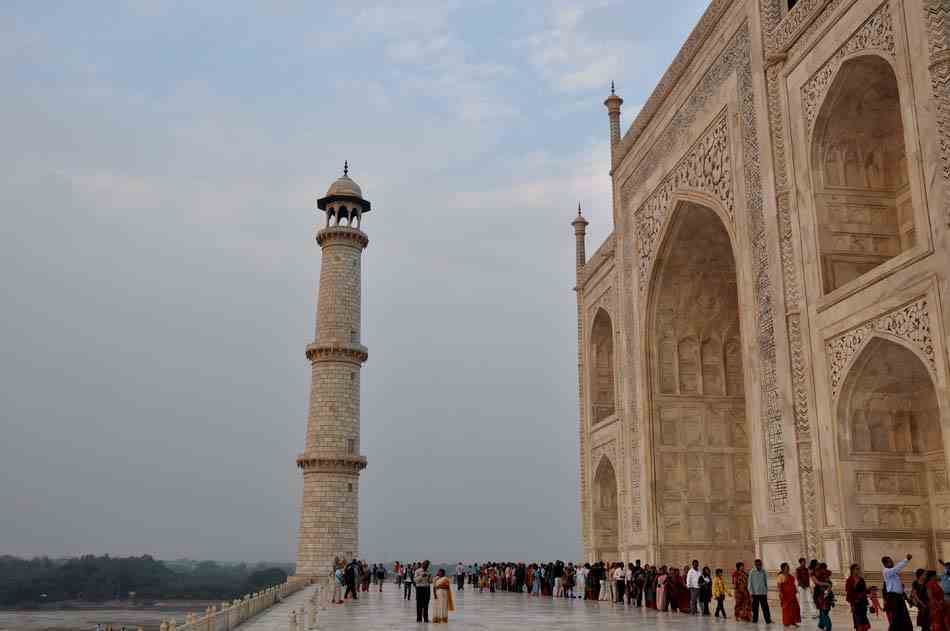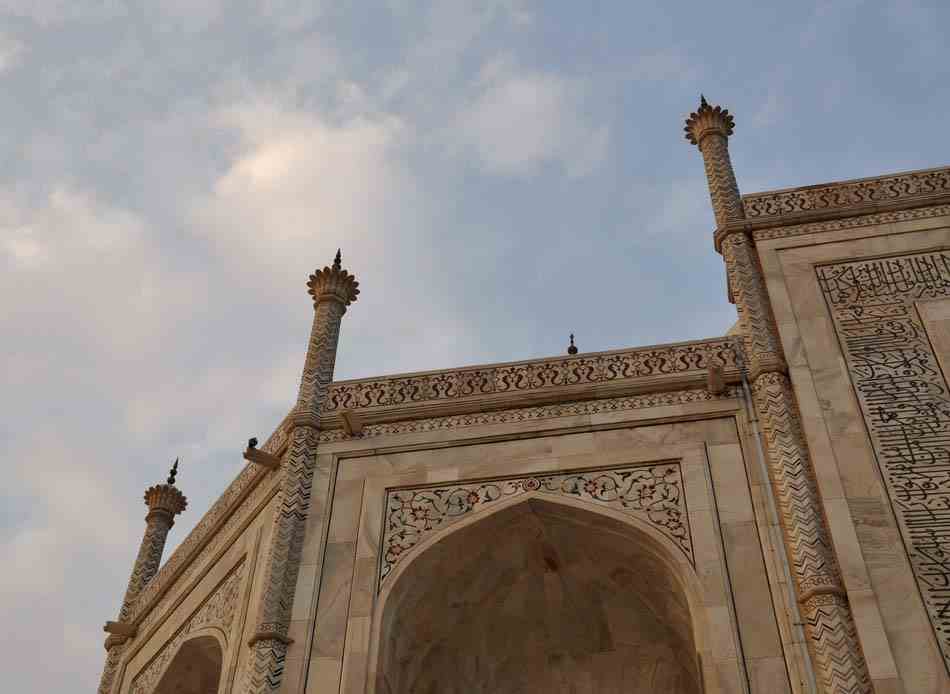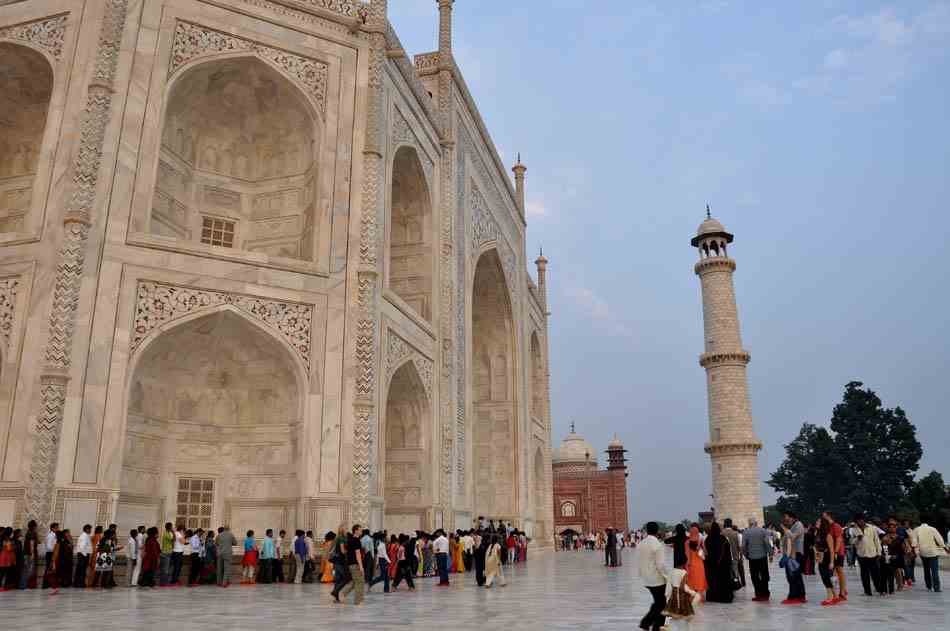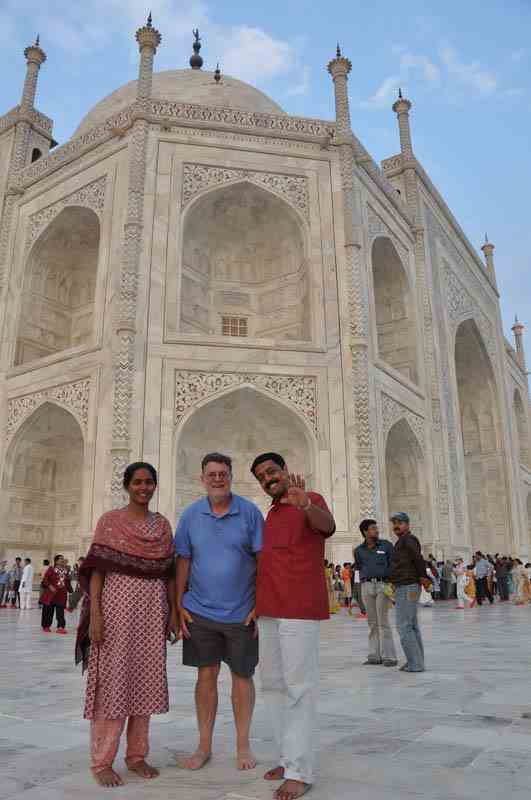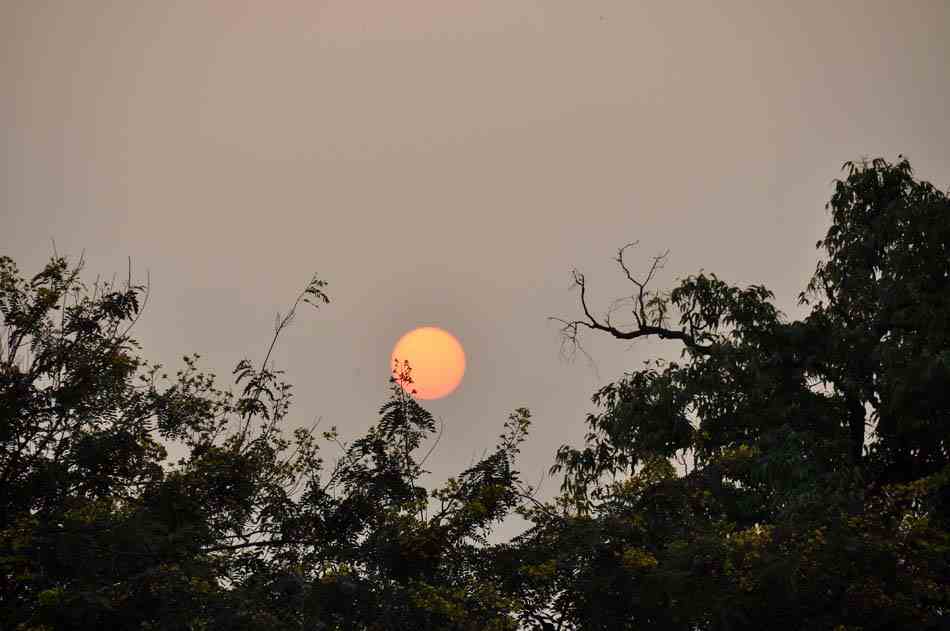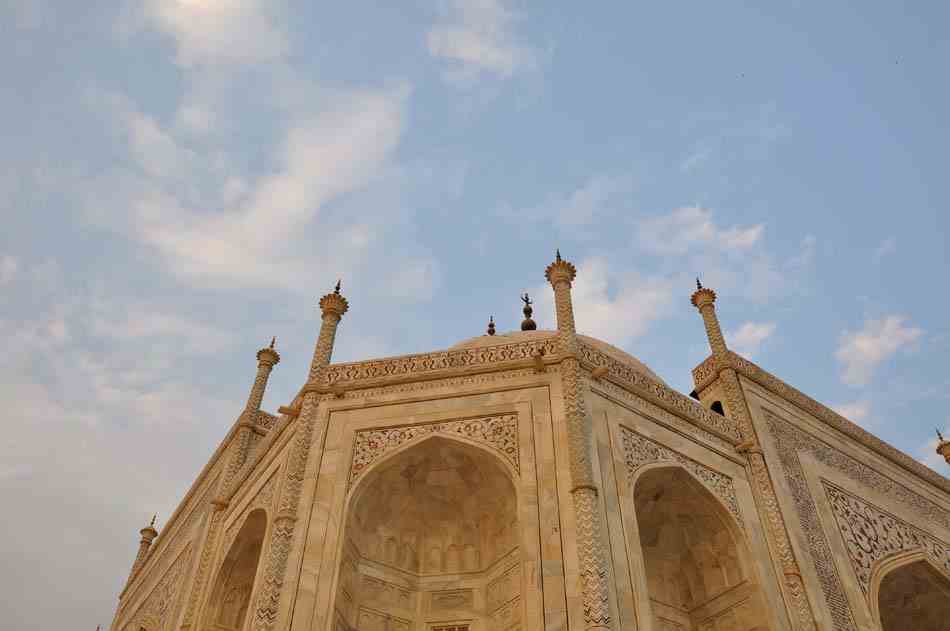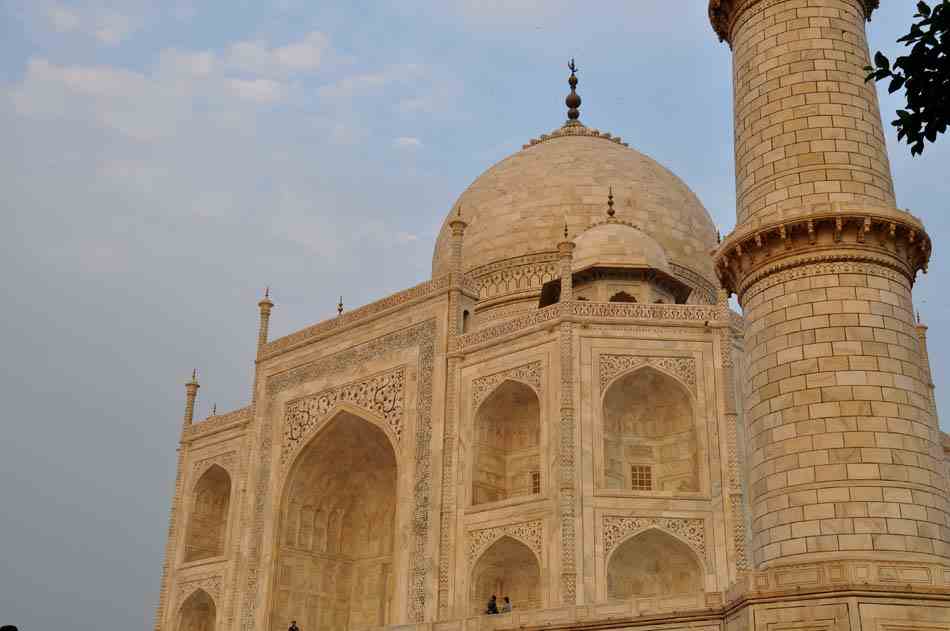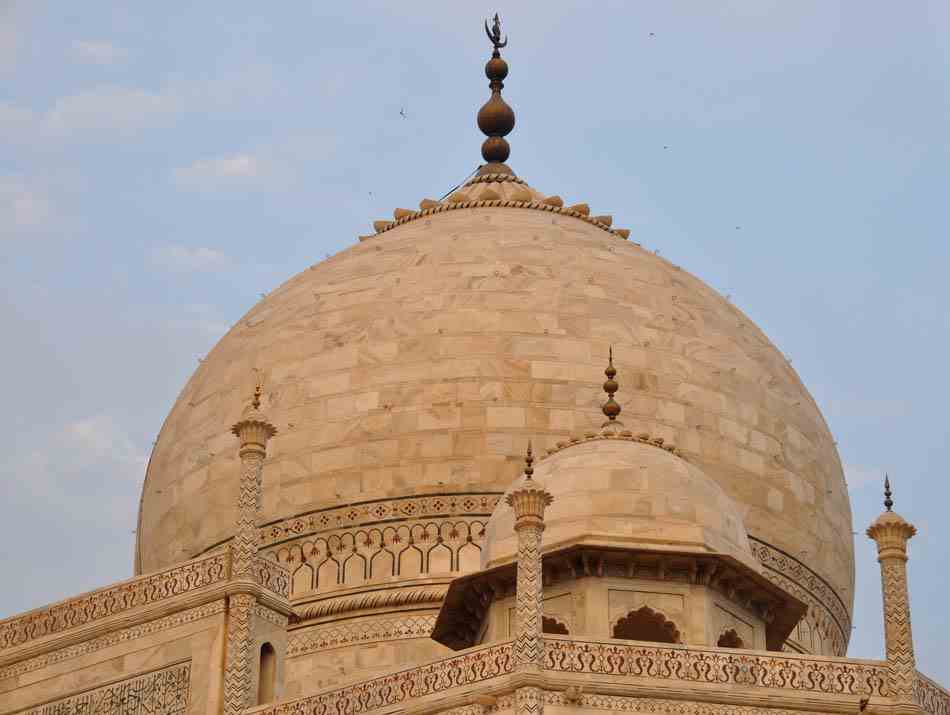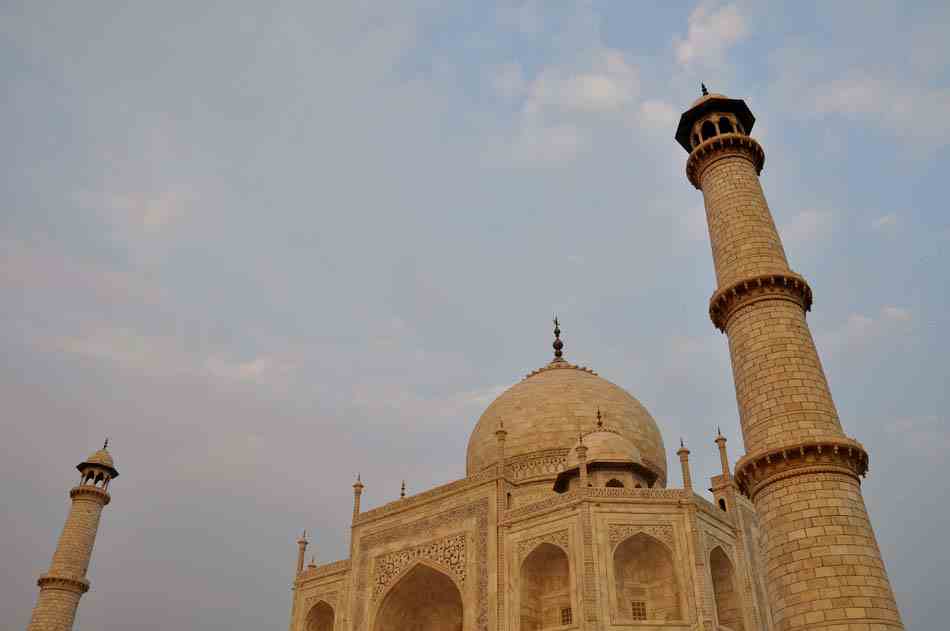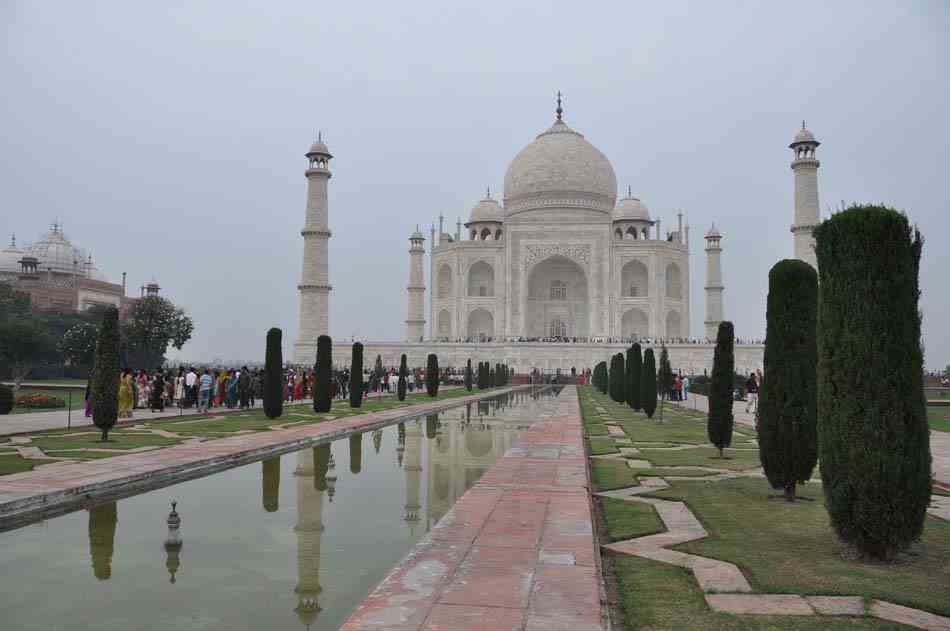 My last look at the Taj Mahal.