Victoria Falls


Victoria Falls are located on the Zambesi River.
The river forms the border between Zambia and Zimbabwe.
I have been fortunate to visit the falls twice - in 2008 from the Zambia side and in 2009 from the Zimbabwe side.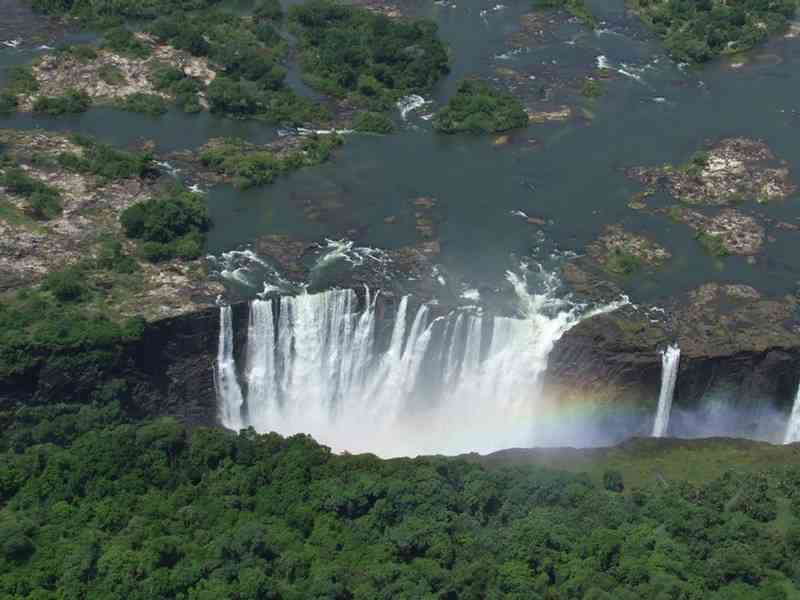 The best views are from the Zimbabwe side ...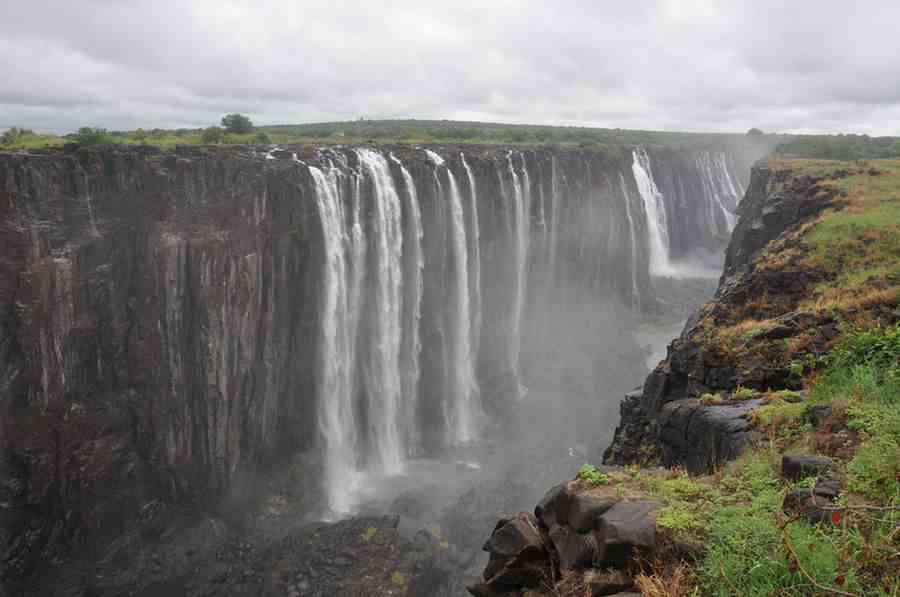 The Scottish explorer David Livingstone gave Victoria Falls their European name in 1855.
The native name is
Mosi-oa-Tunya
(the Smoke that Thunders).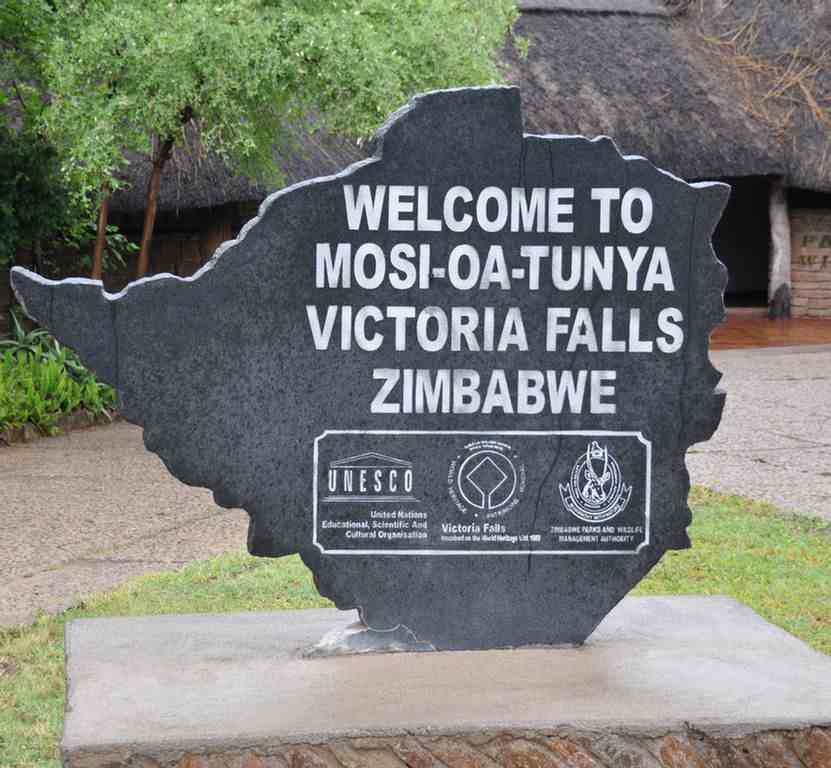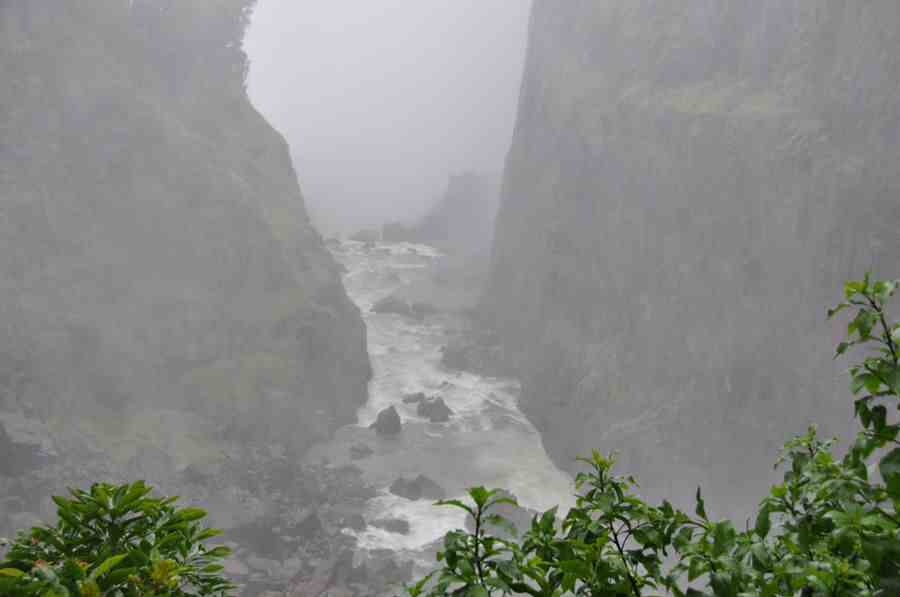 David Livingstone's statue.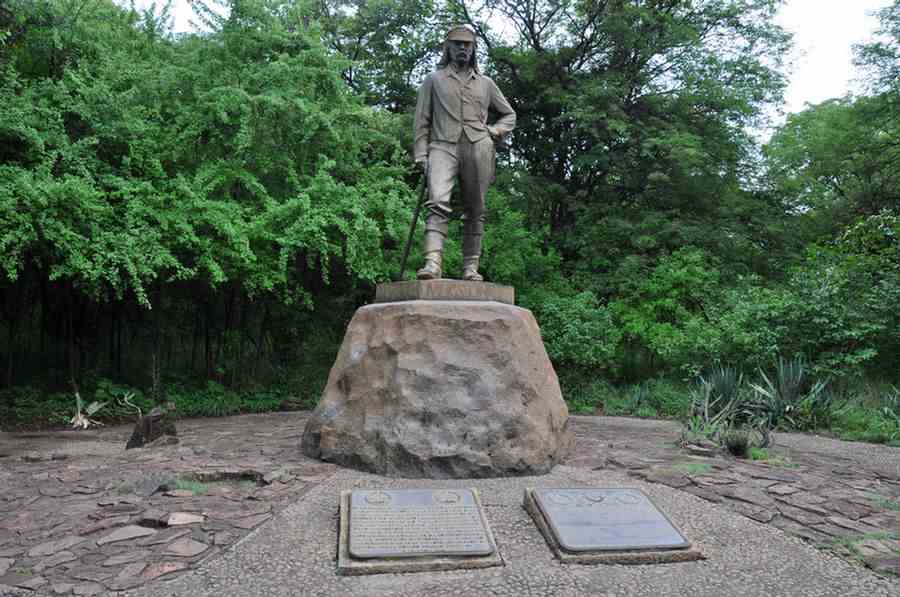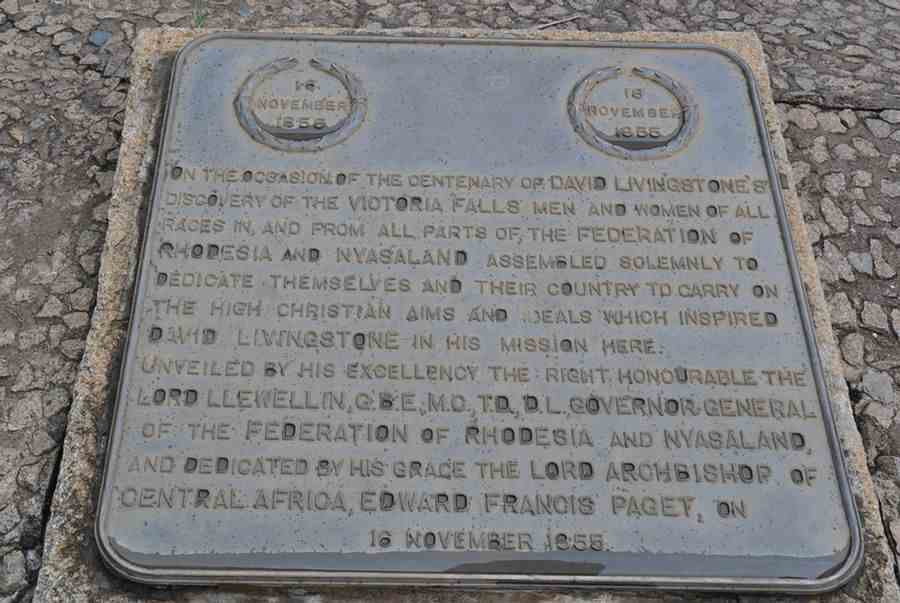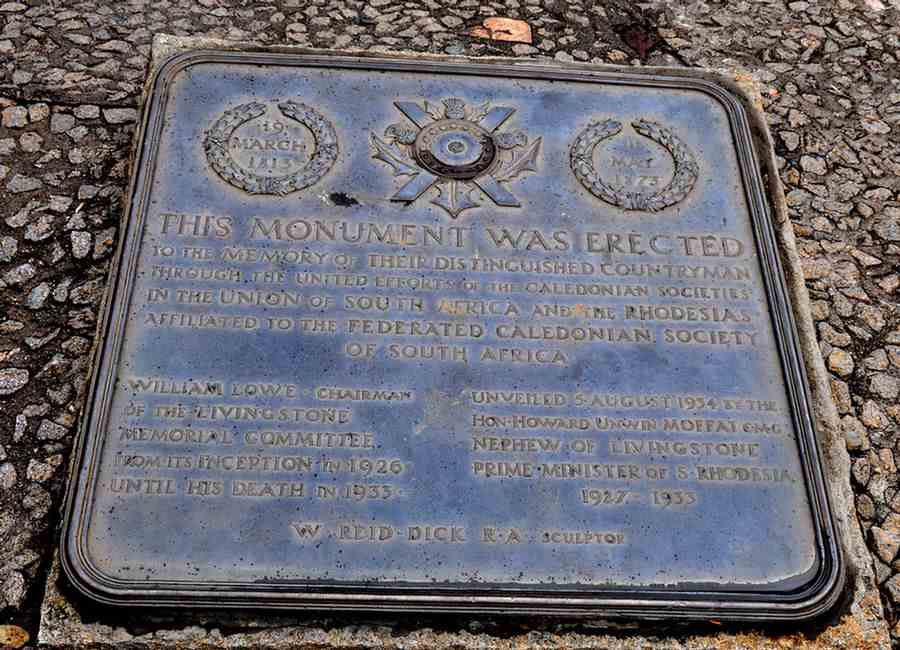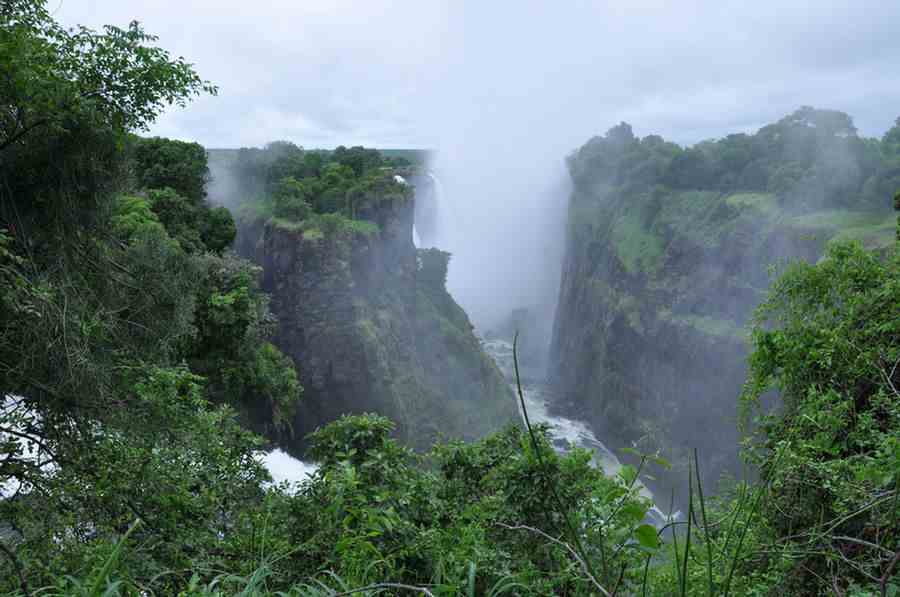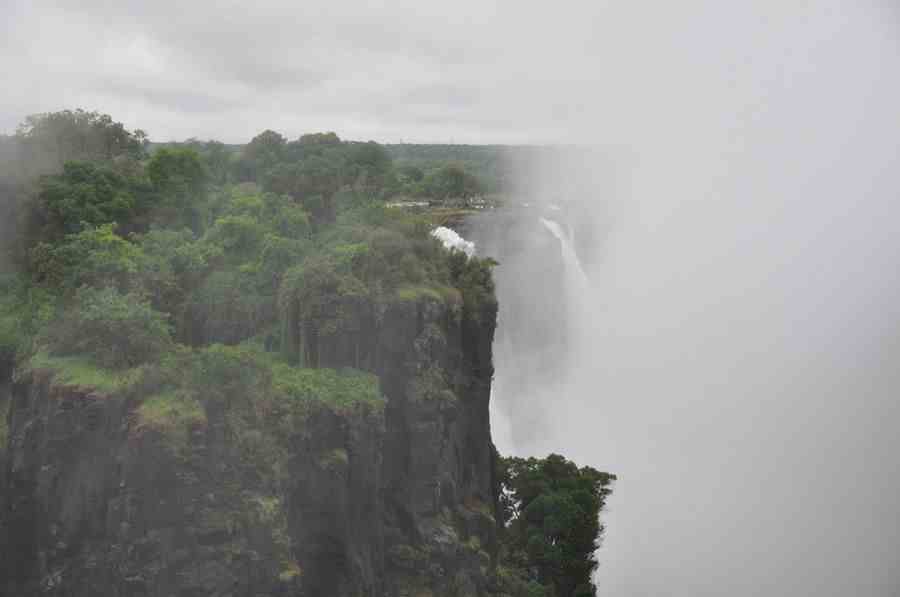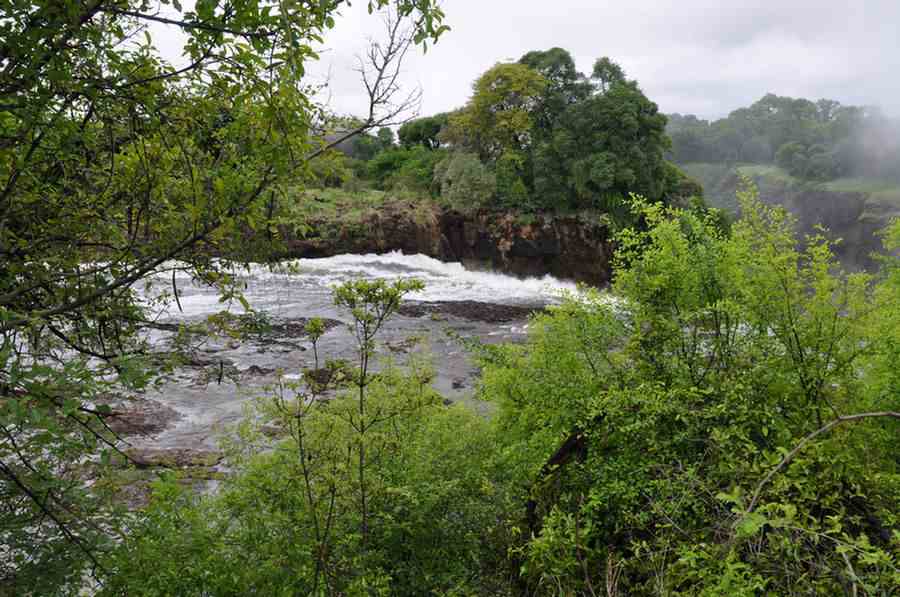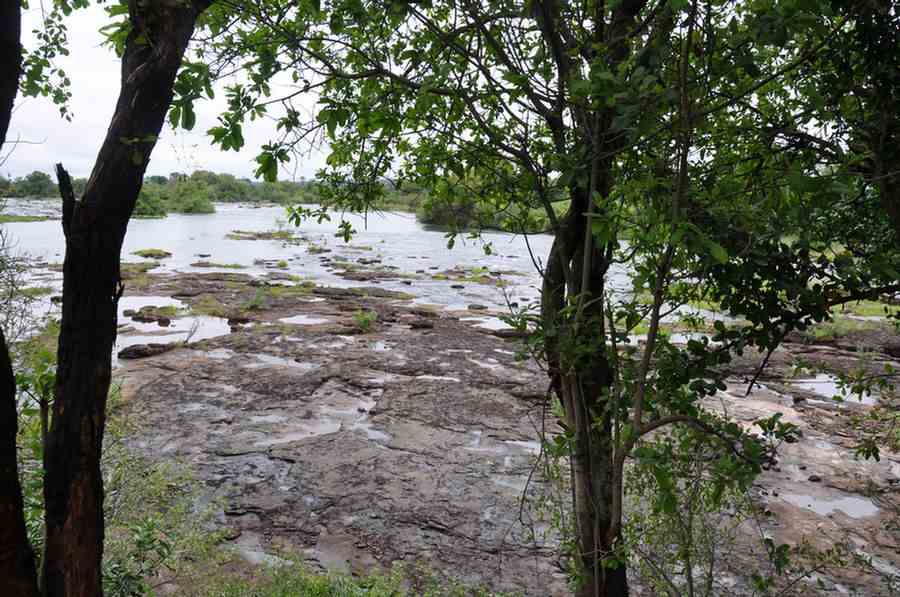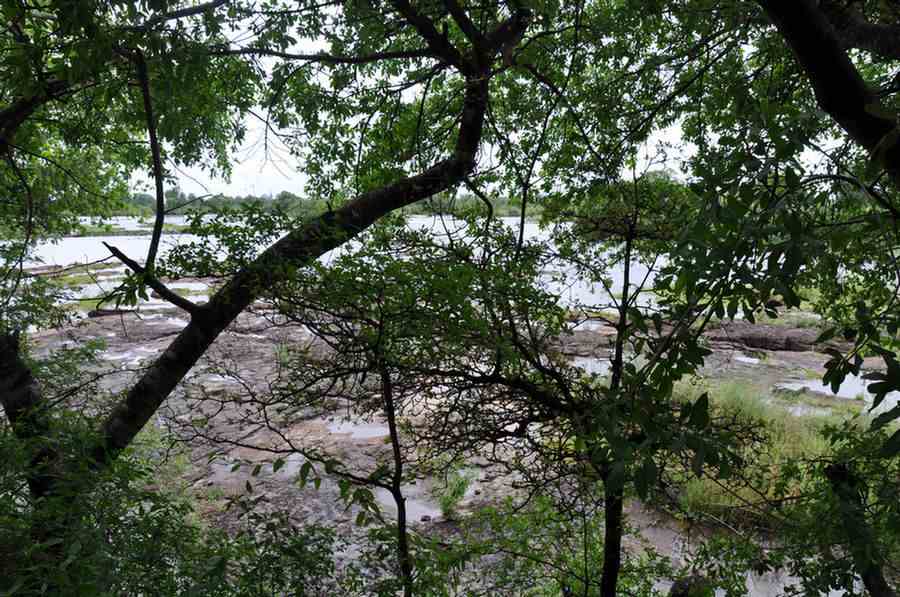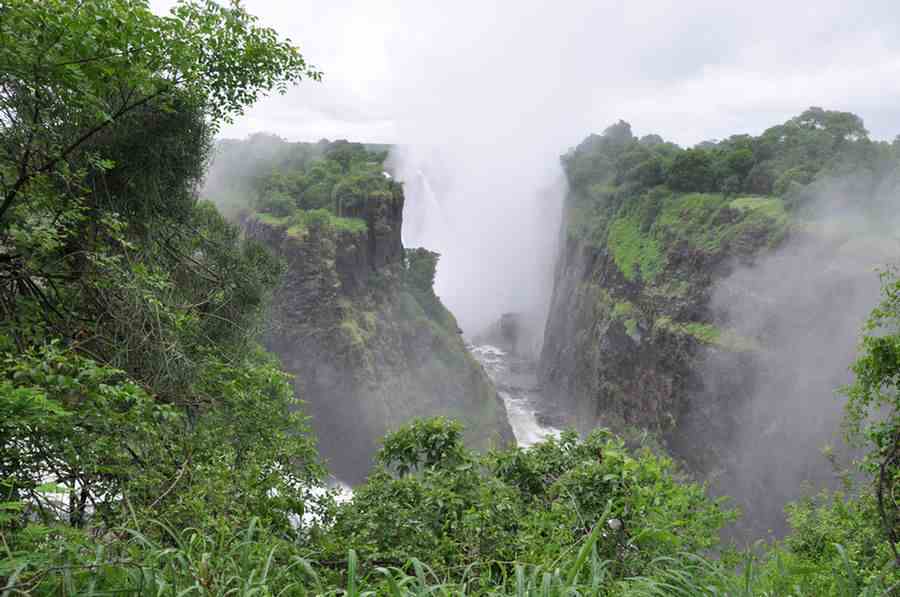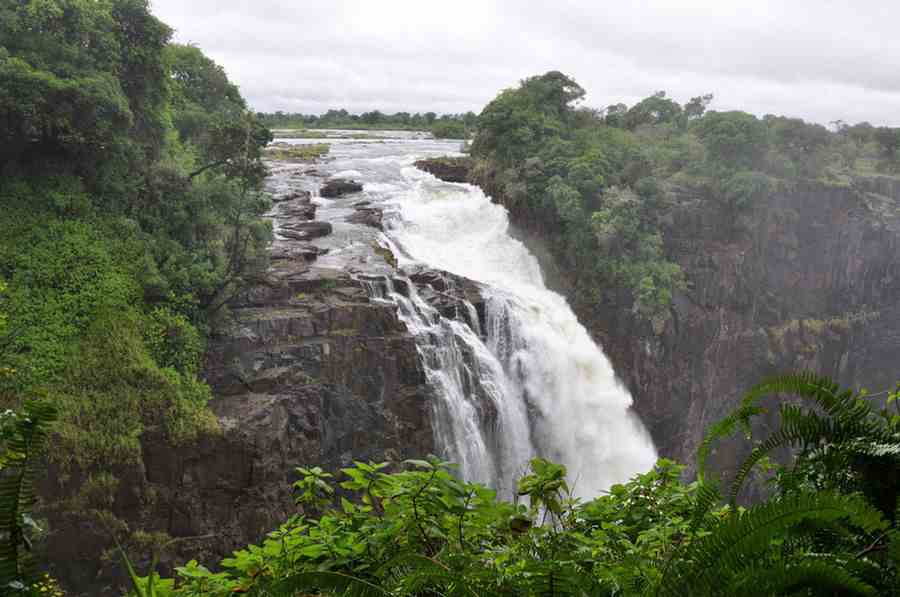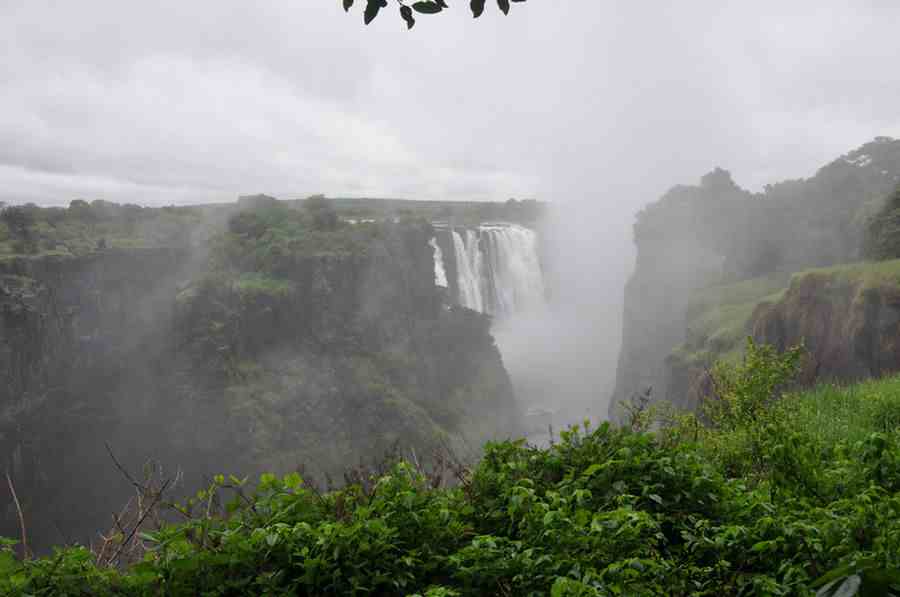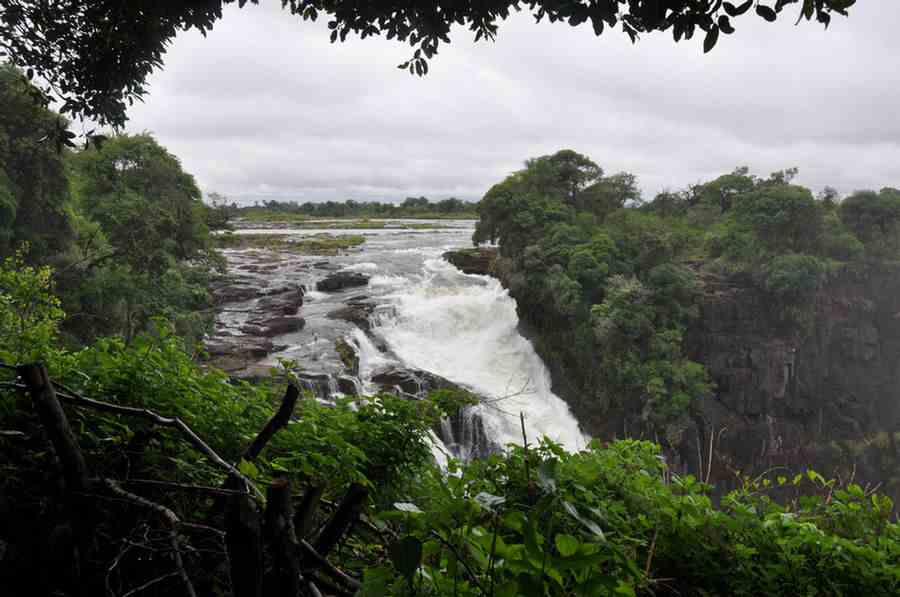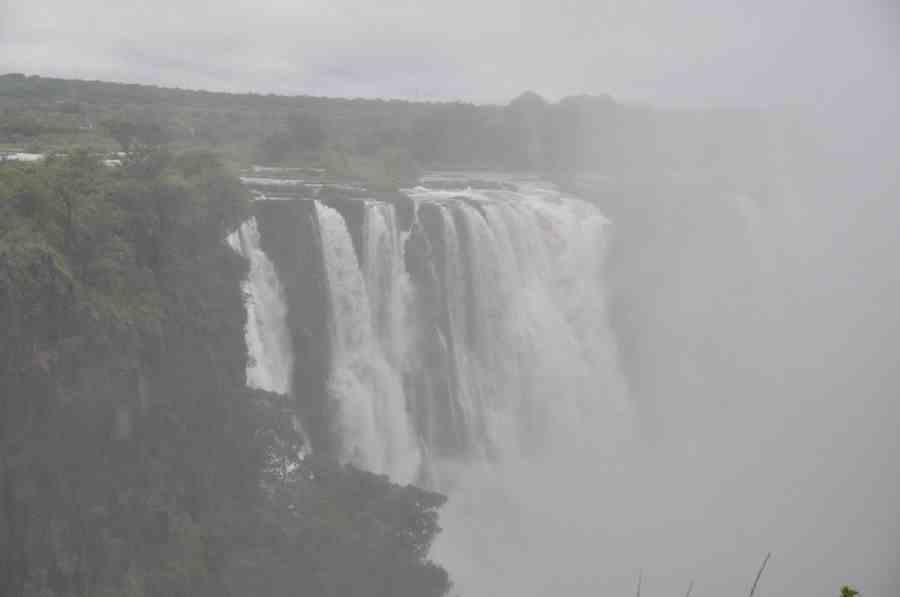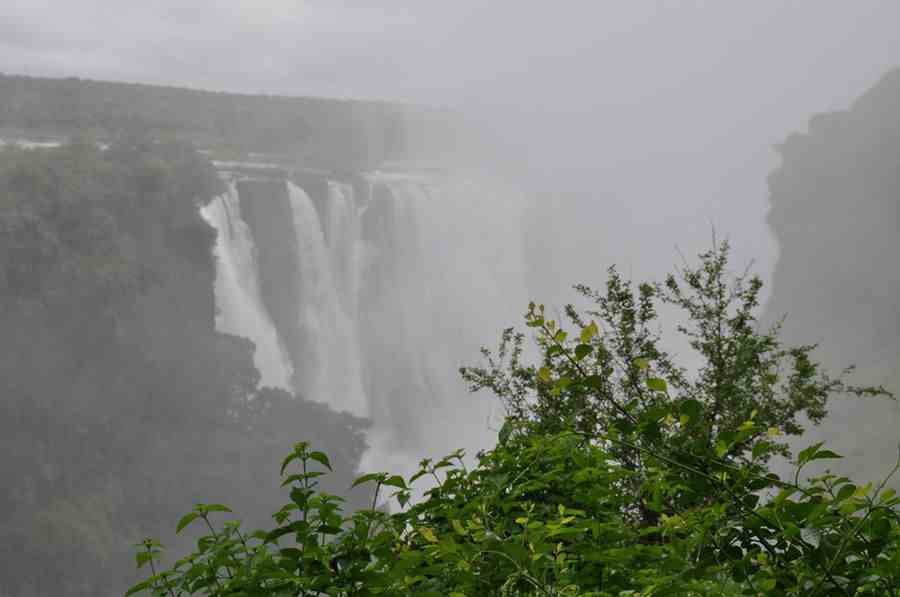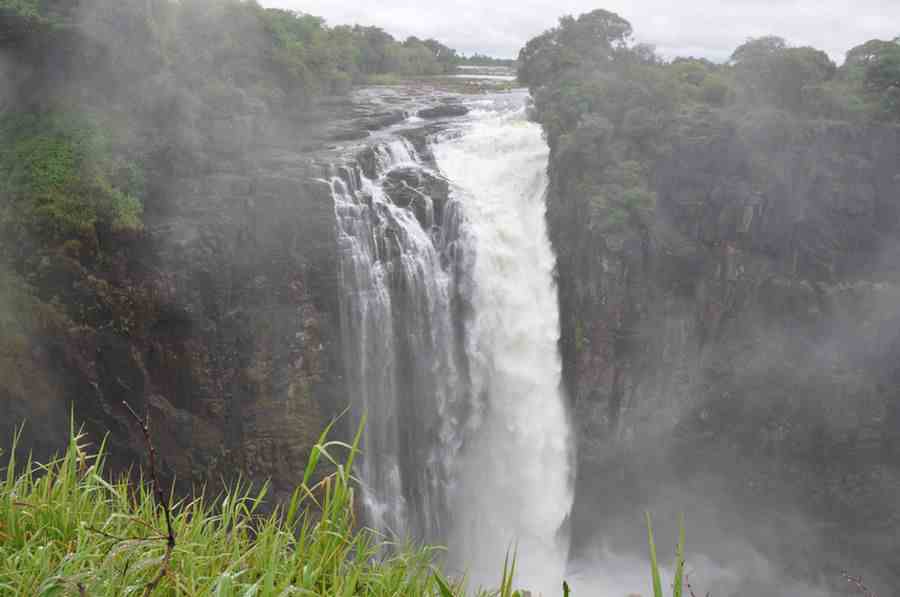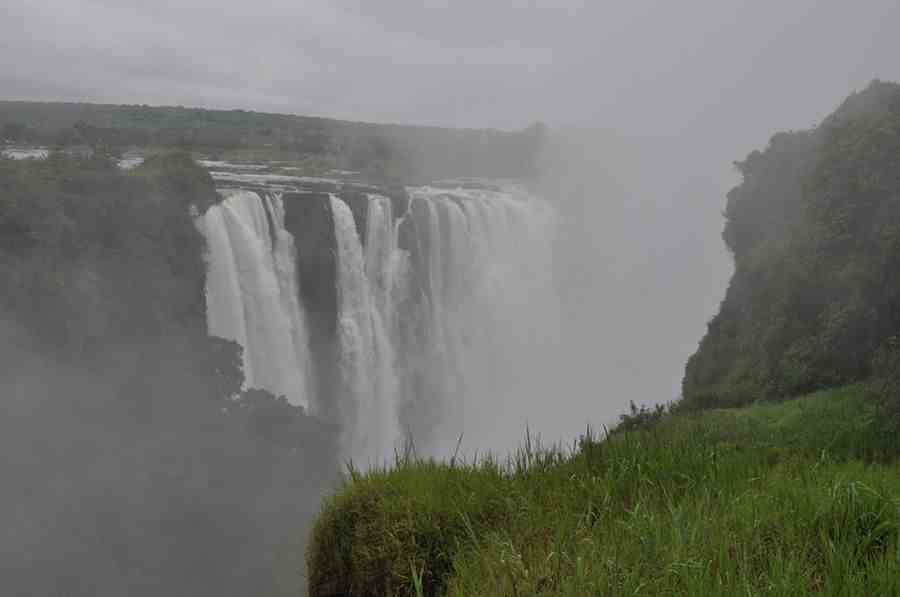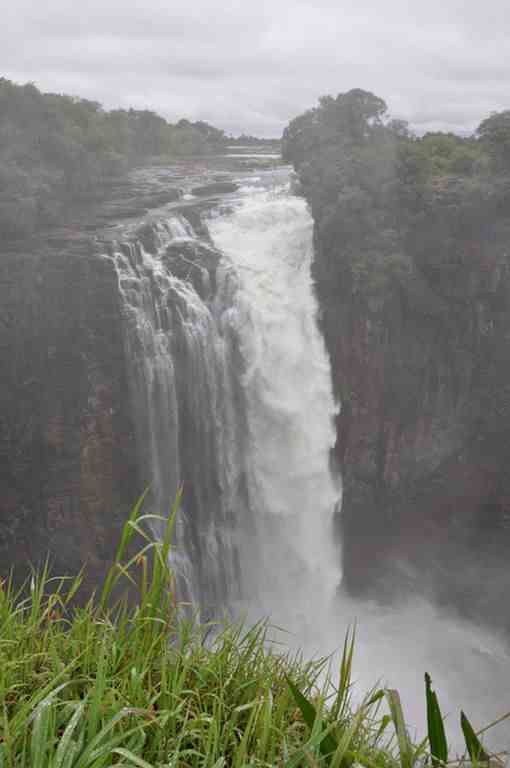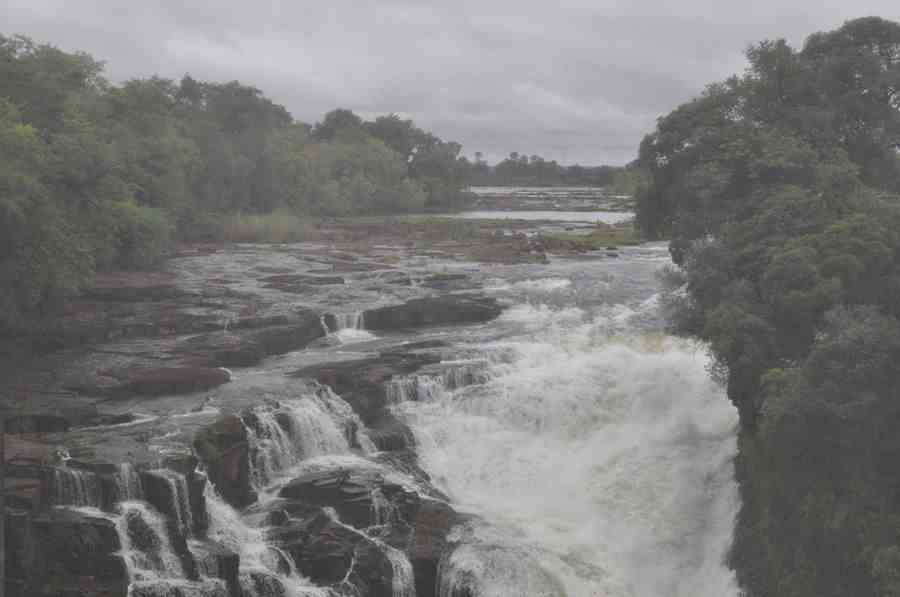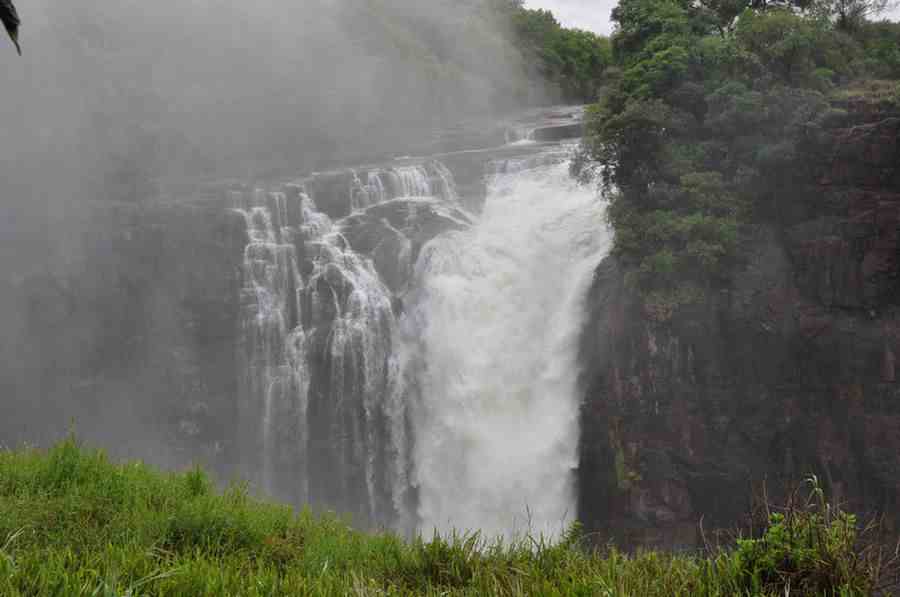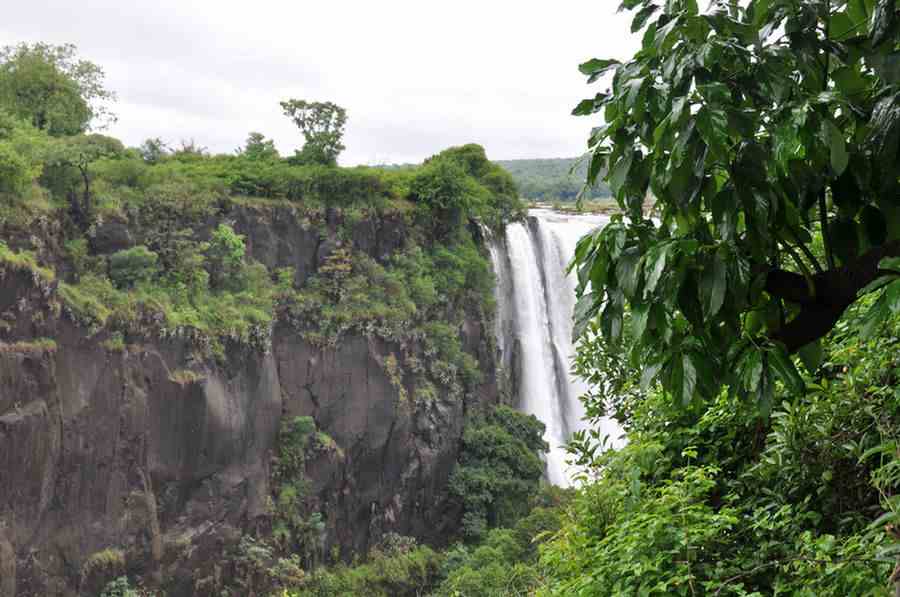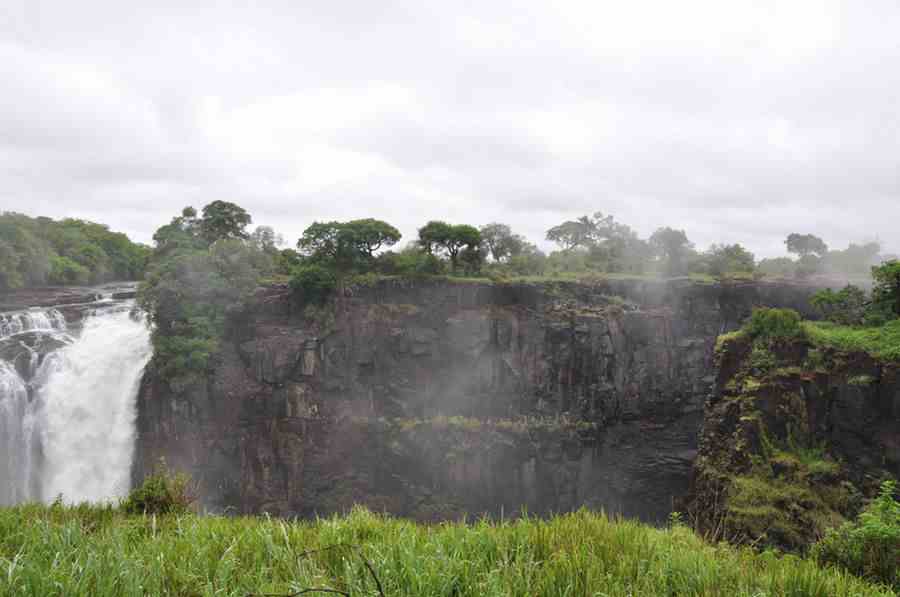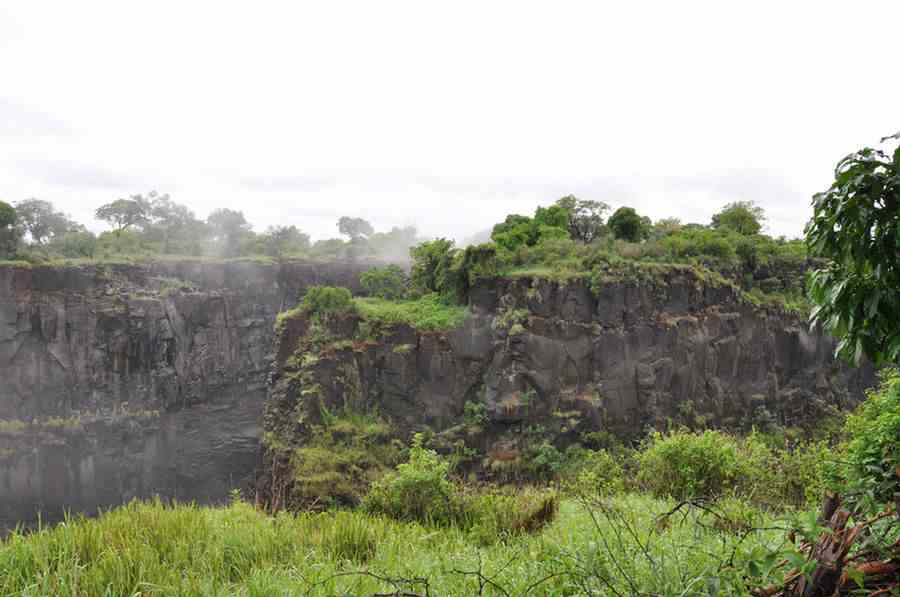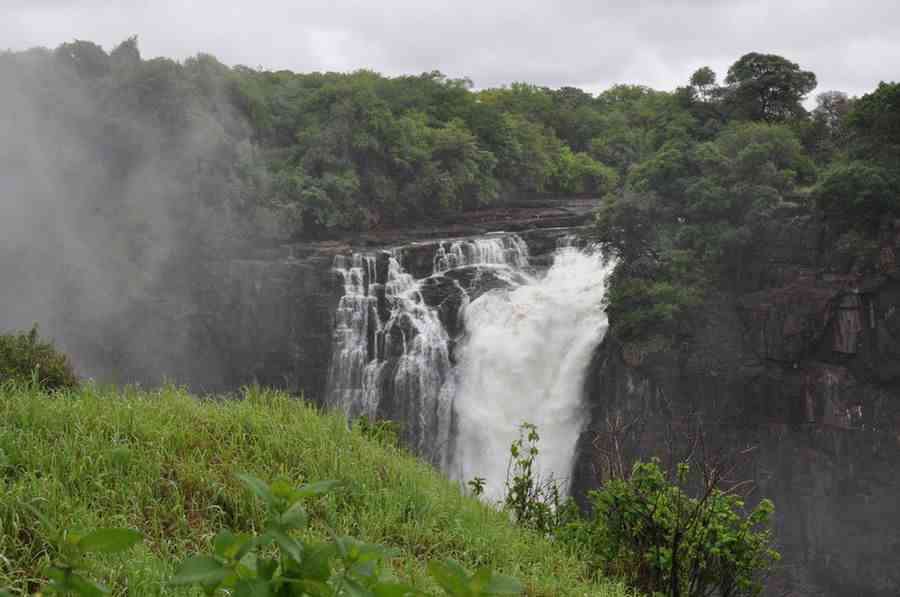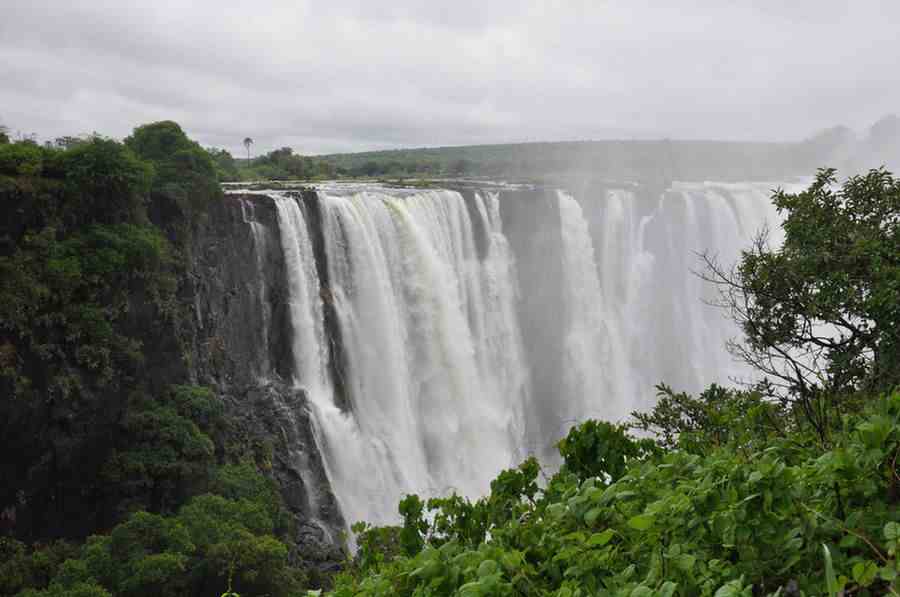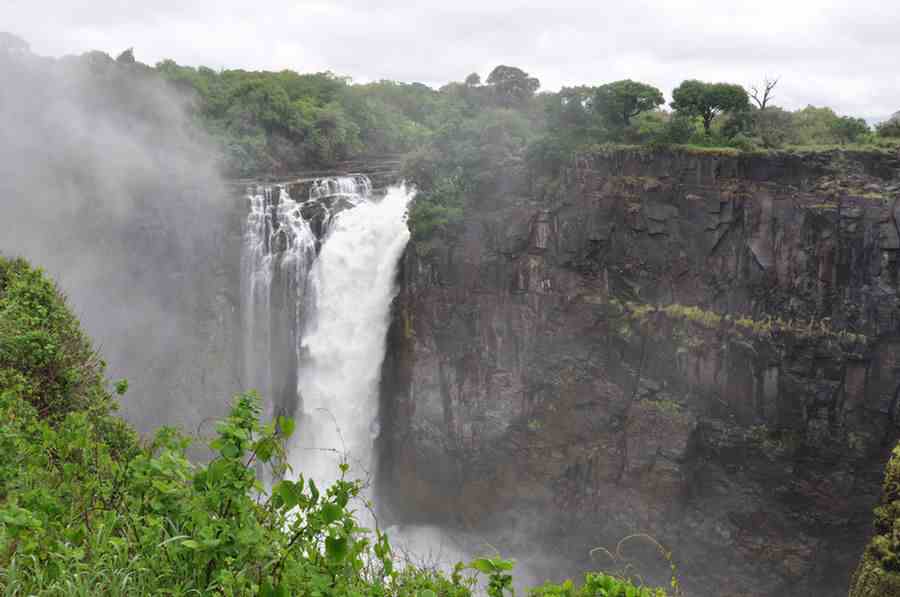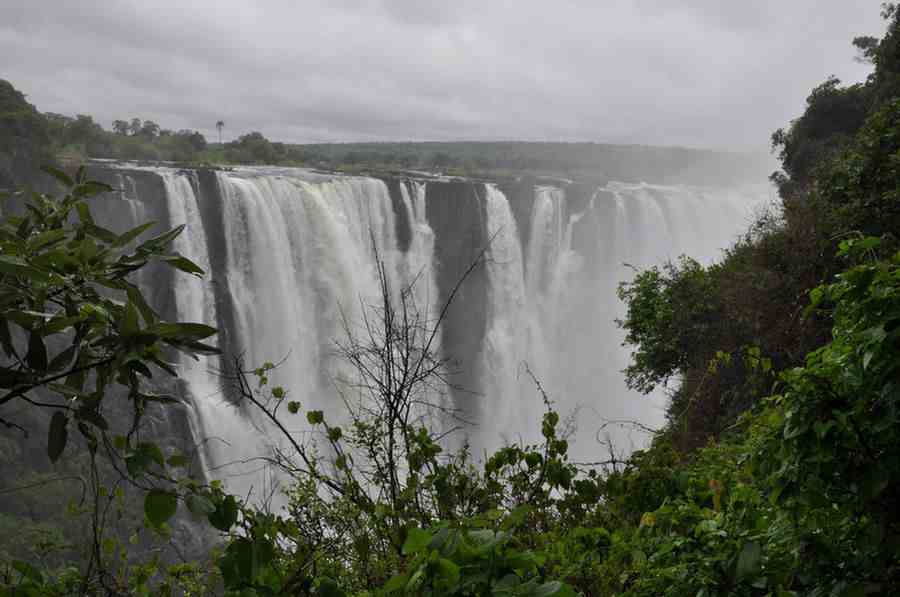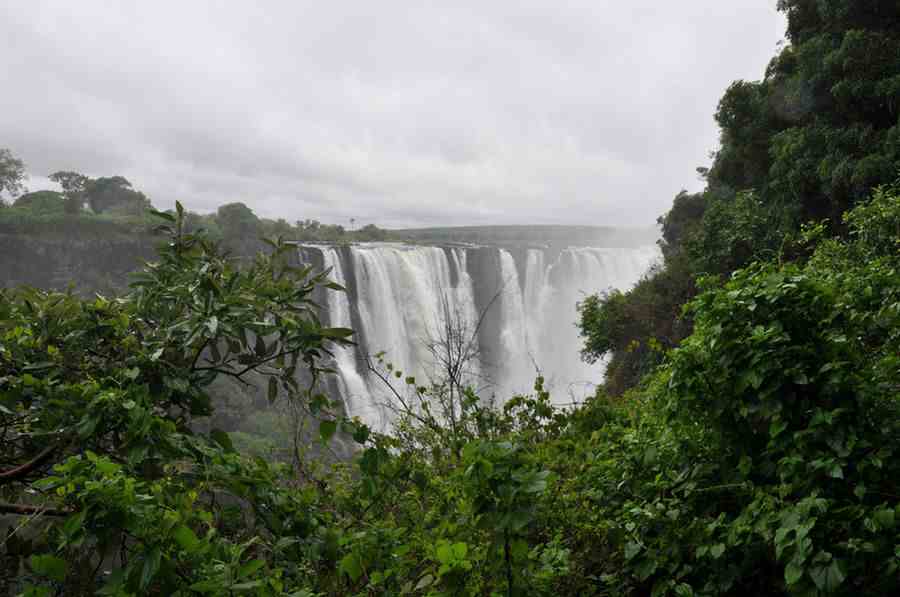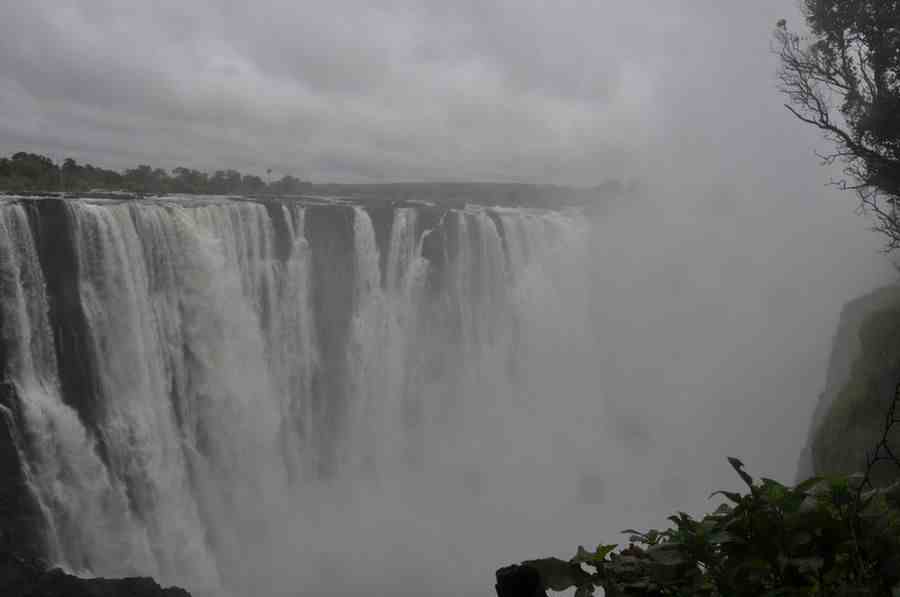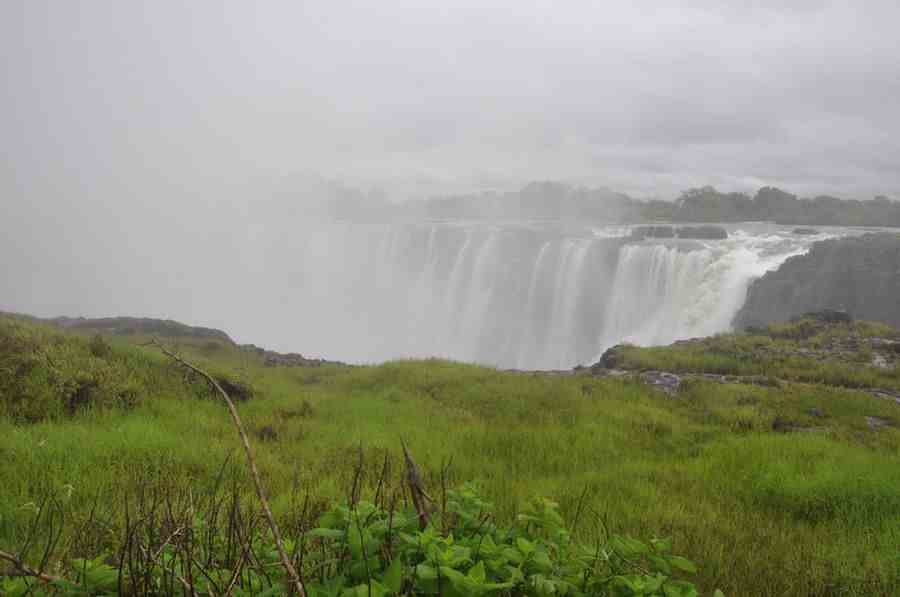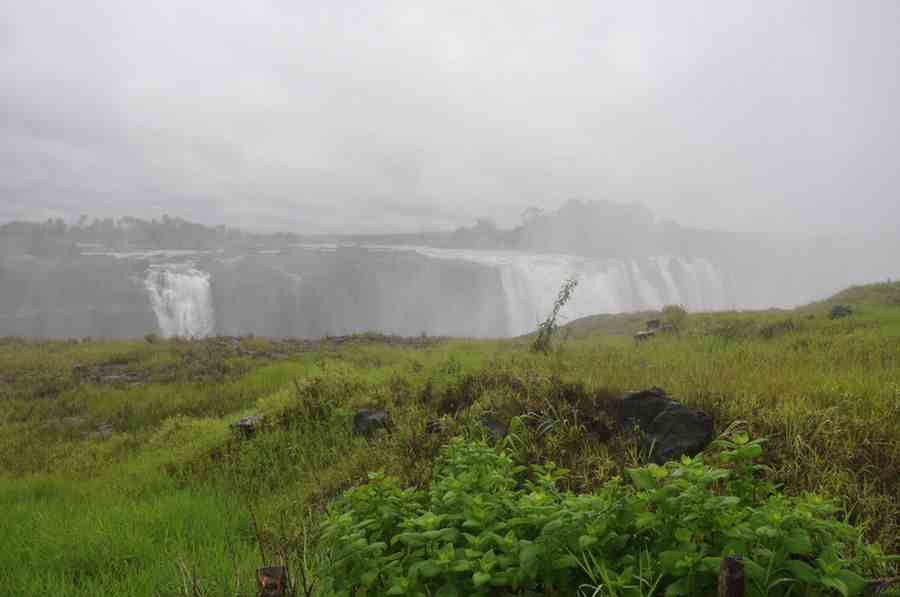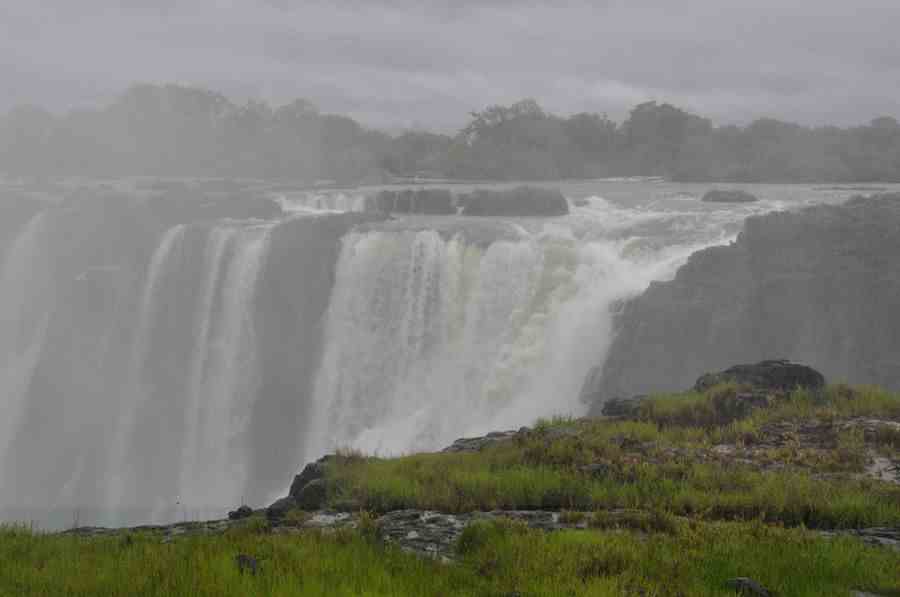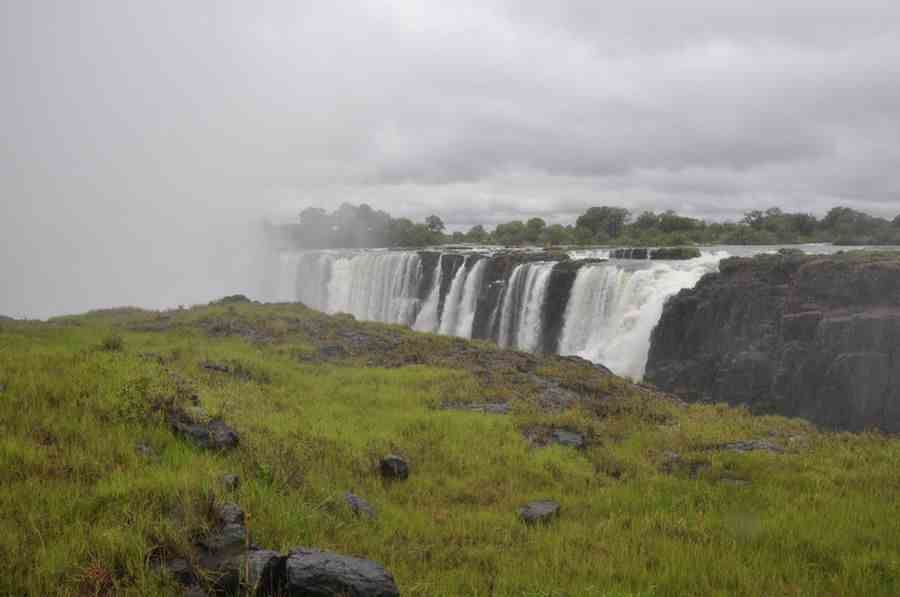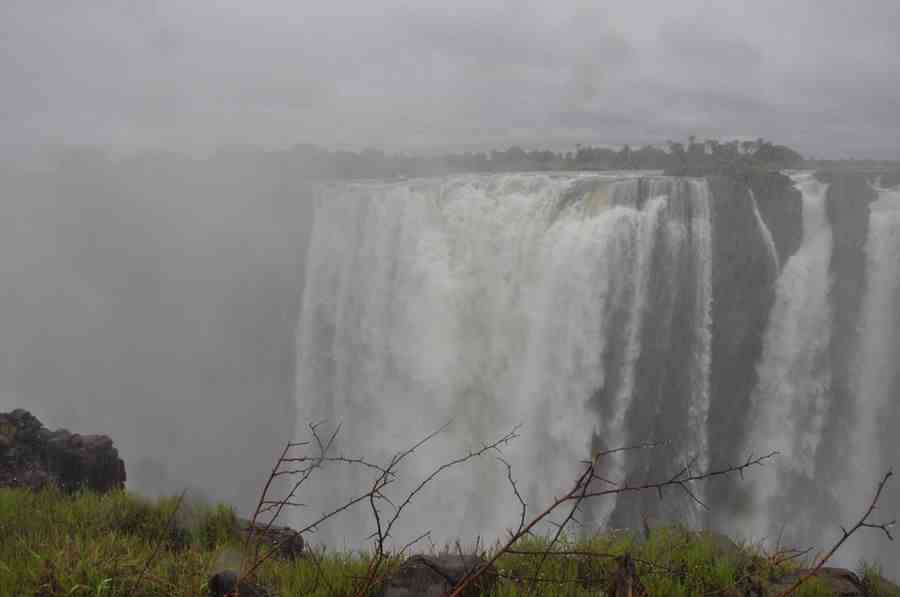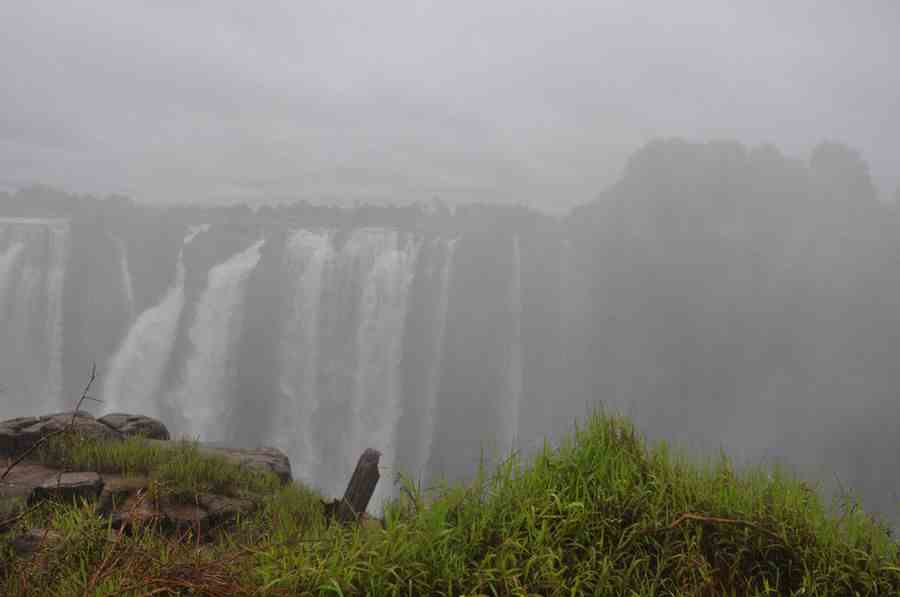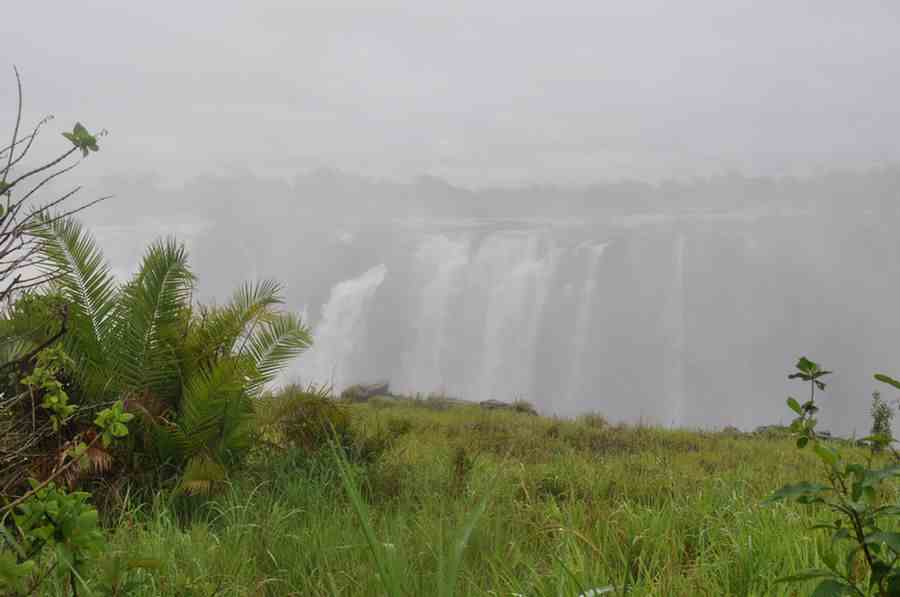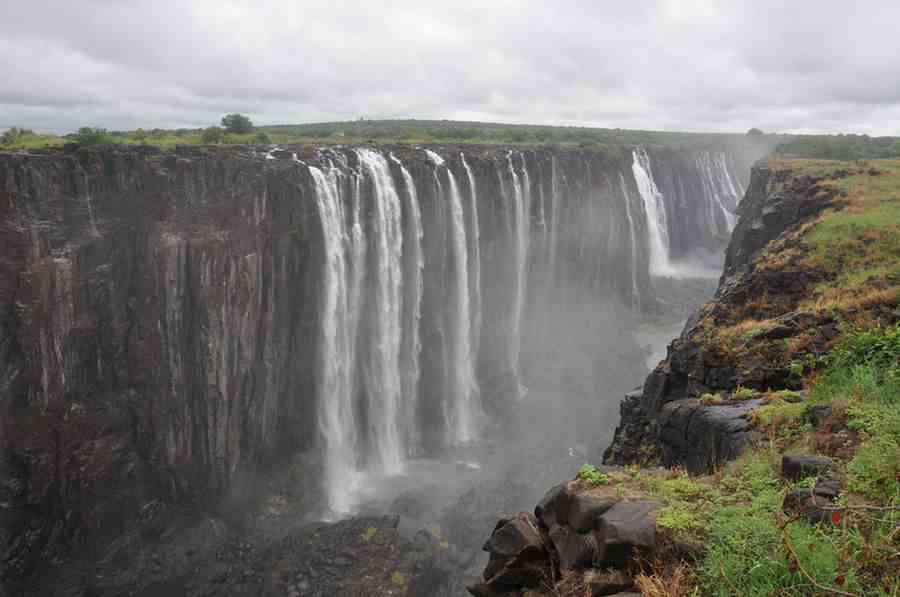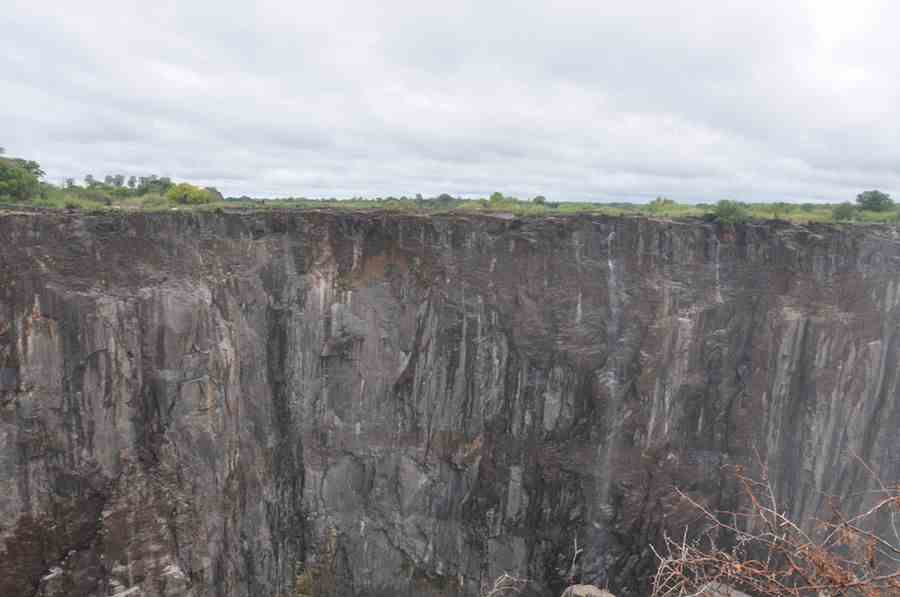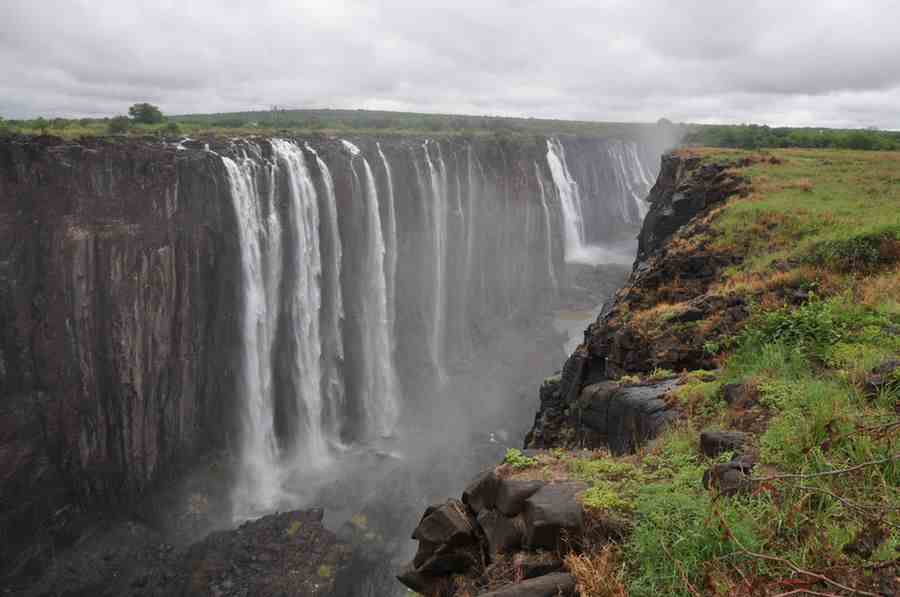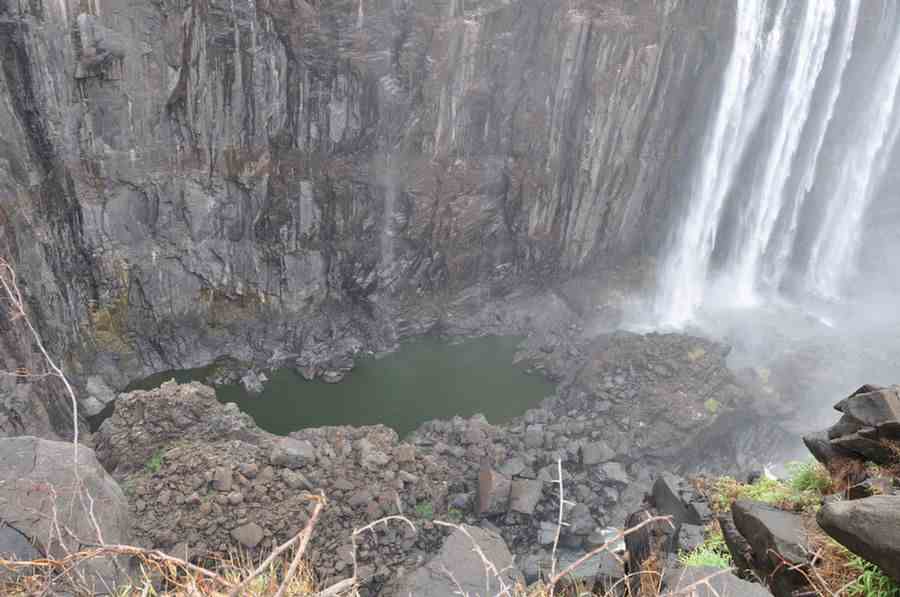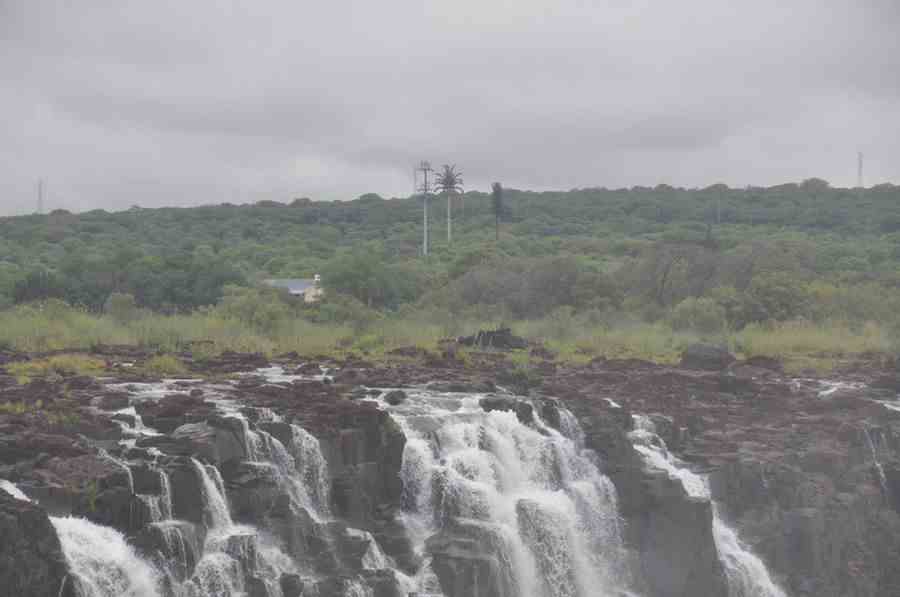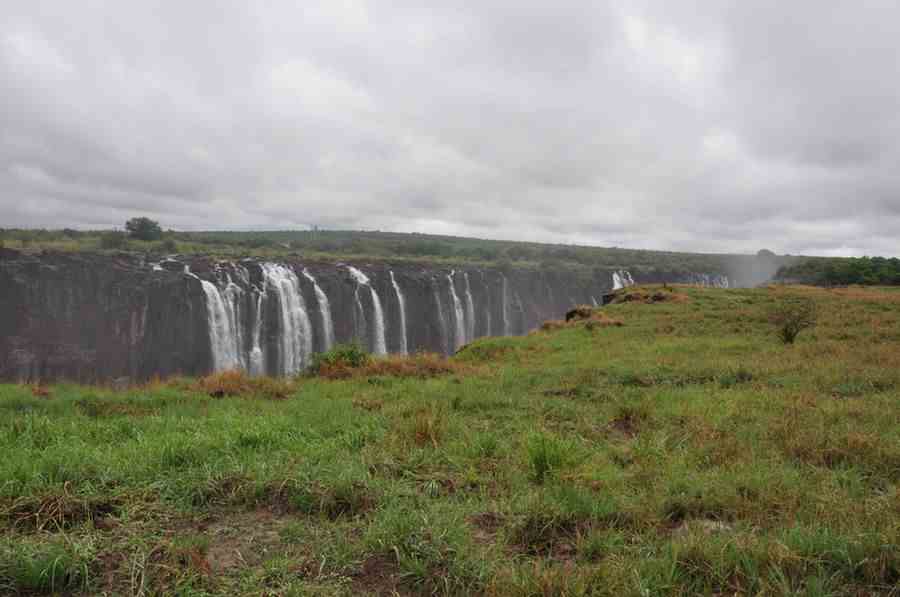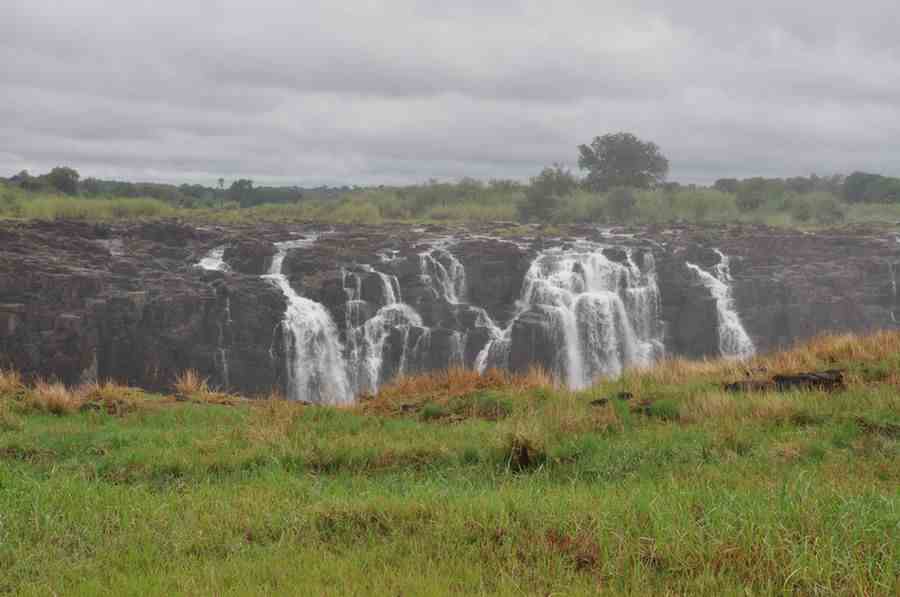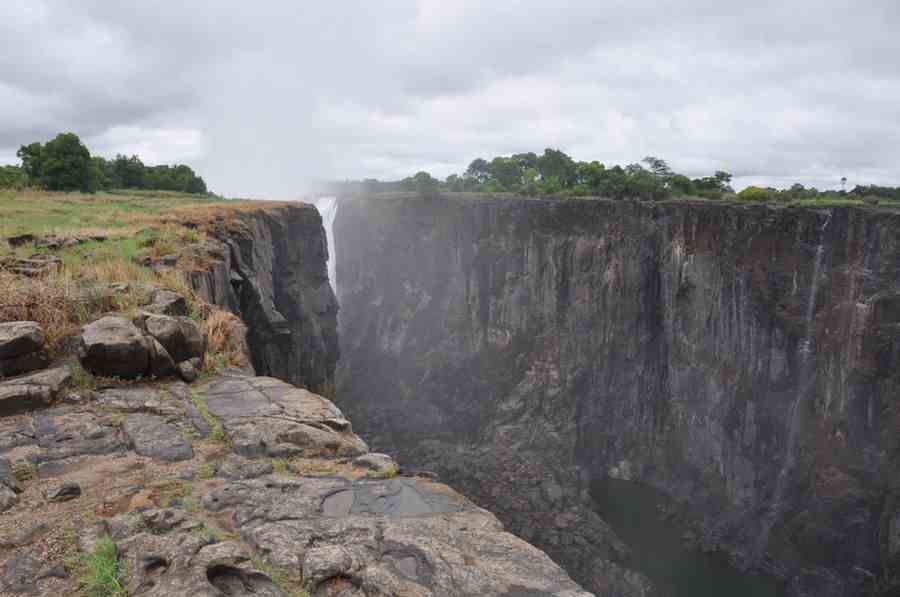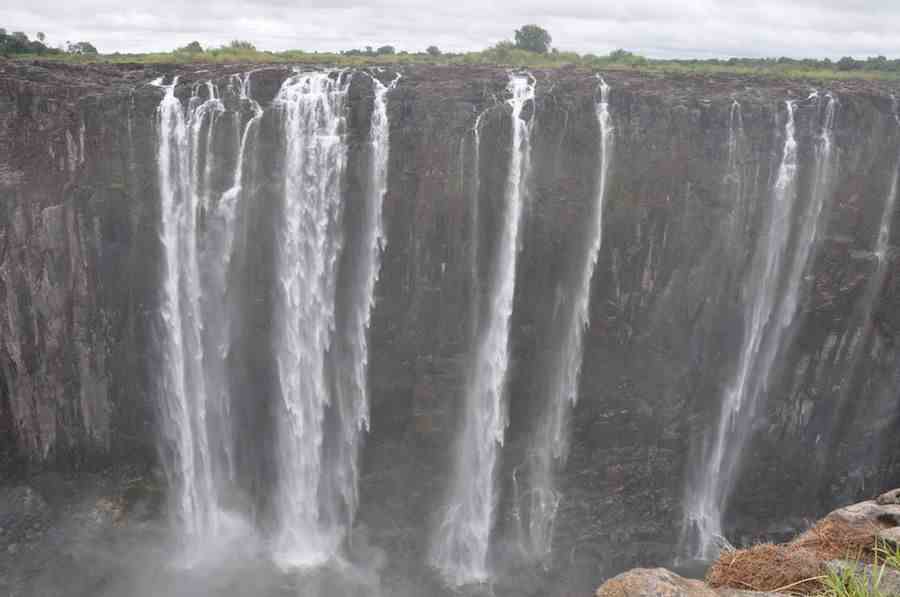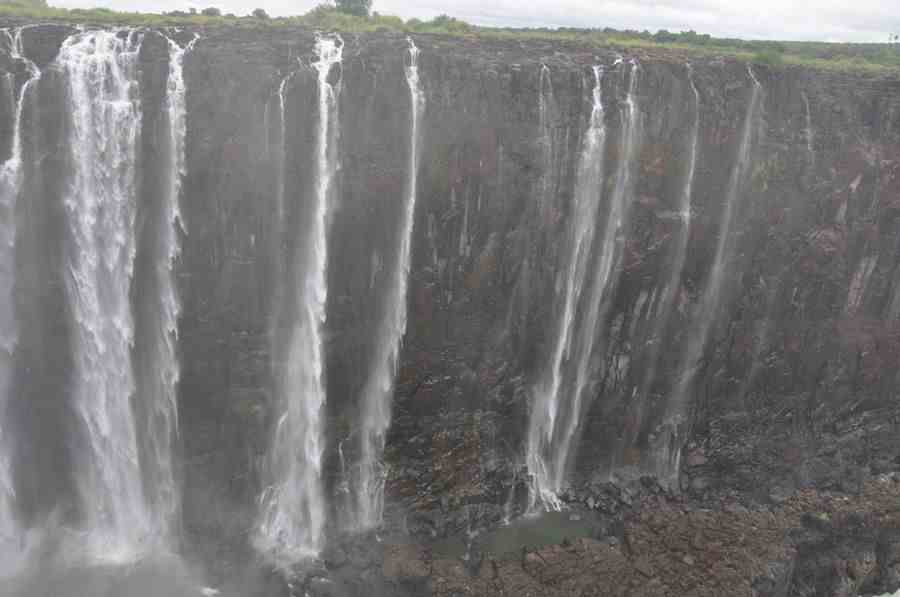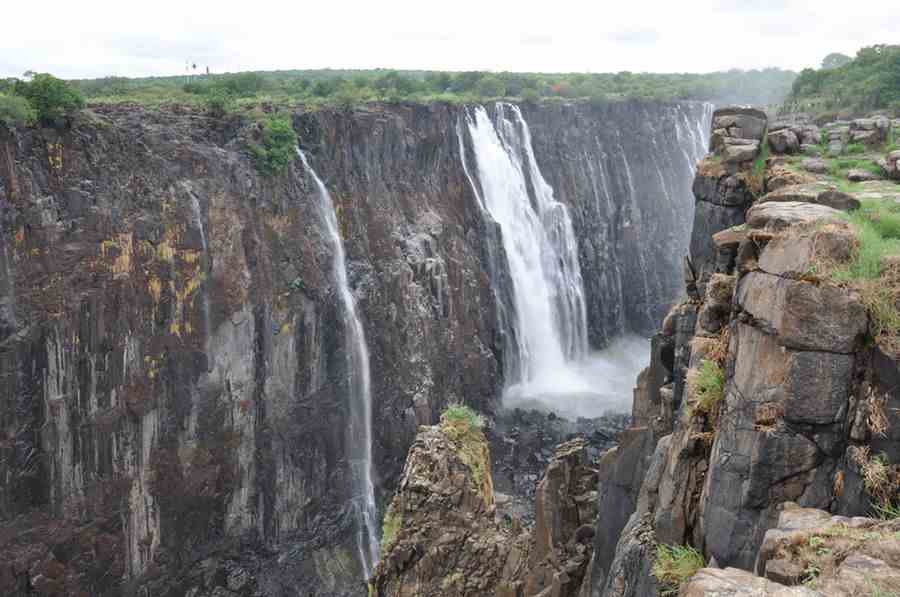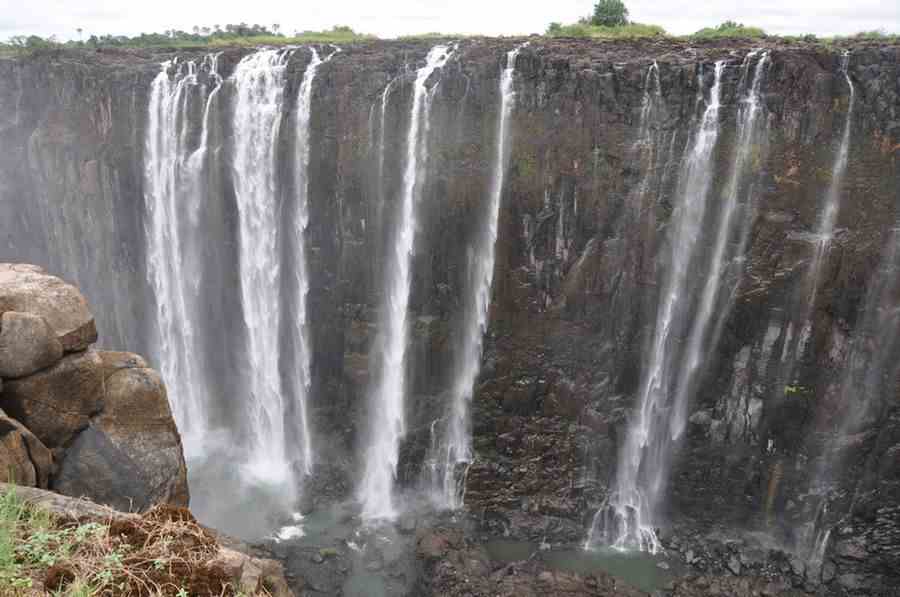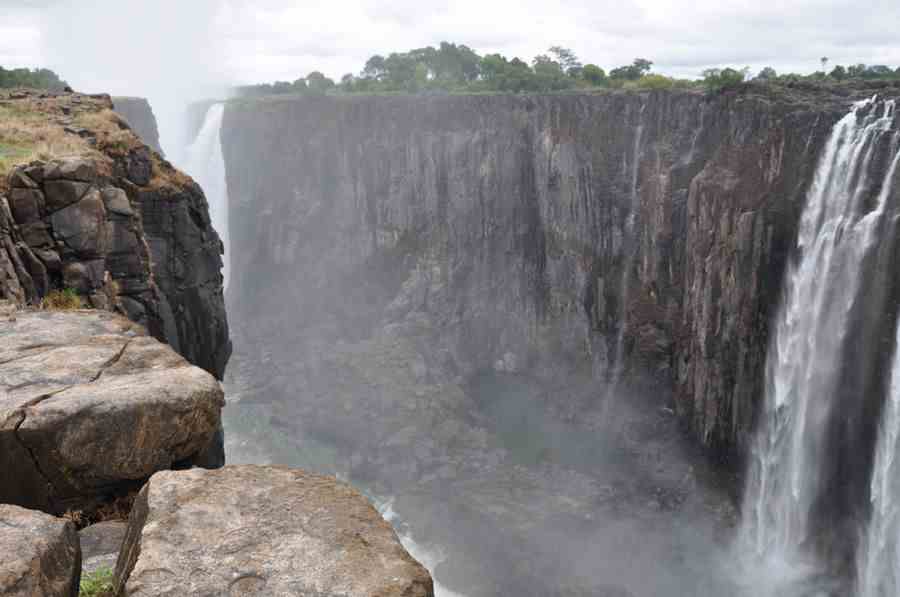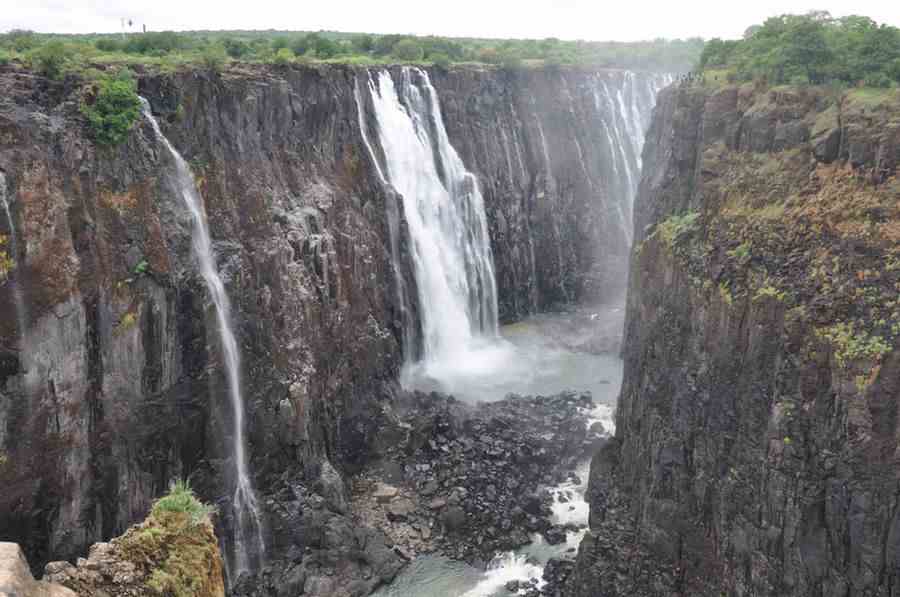 This lookout is on the Zambia side. I was there on my trip in 2008..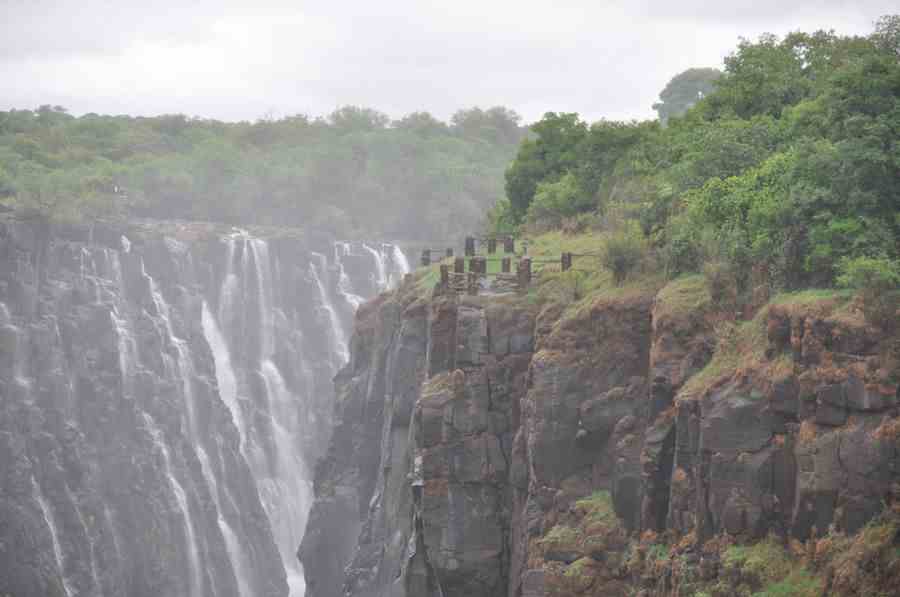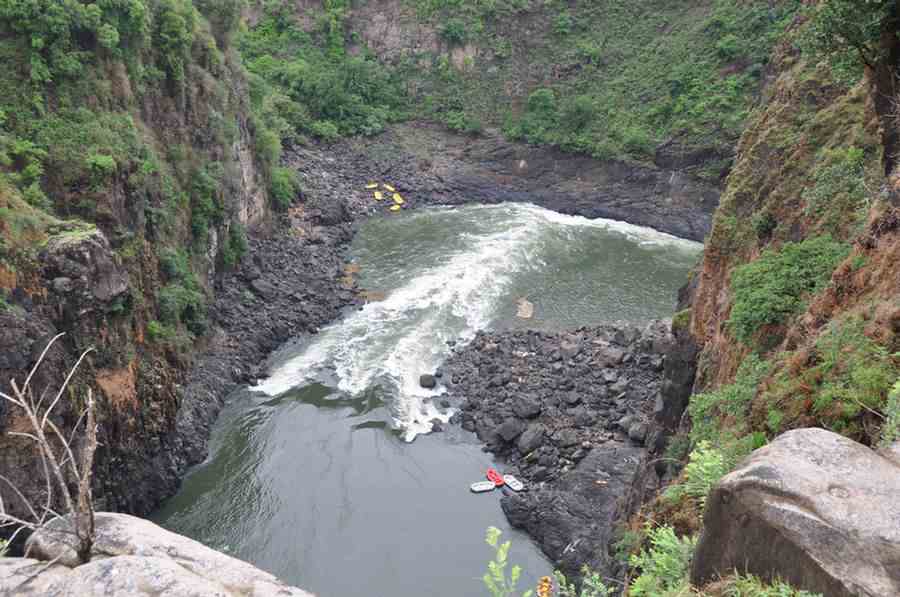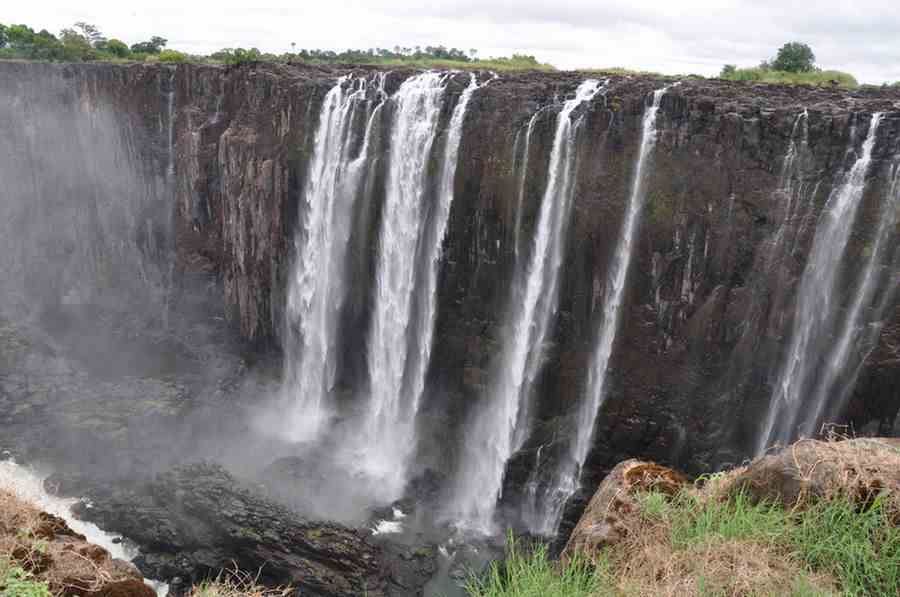 The road-rail bridge across the gorge into Zambia.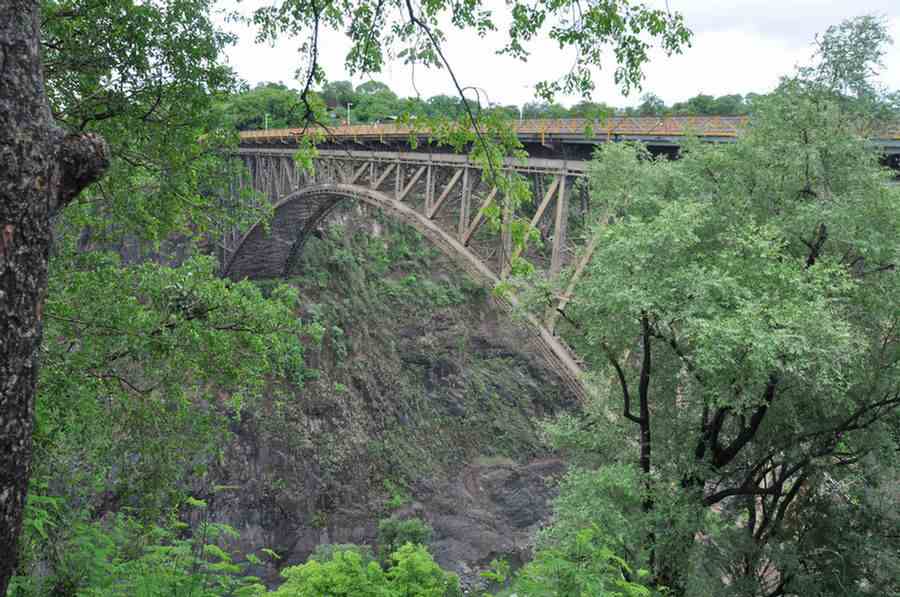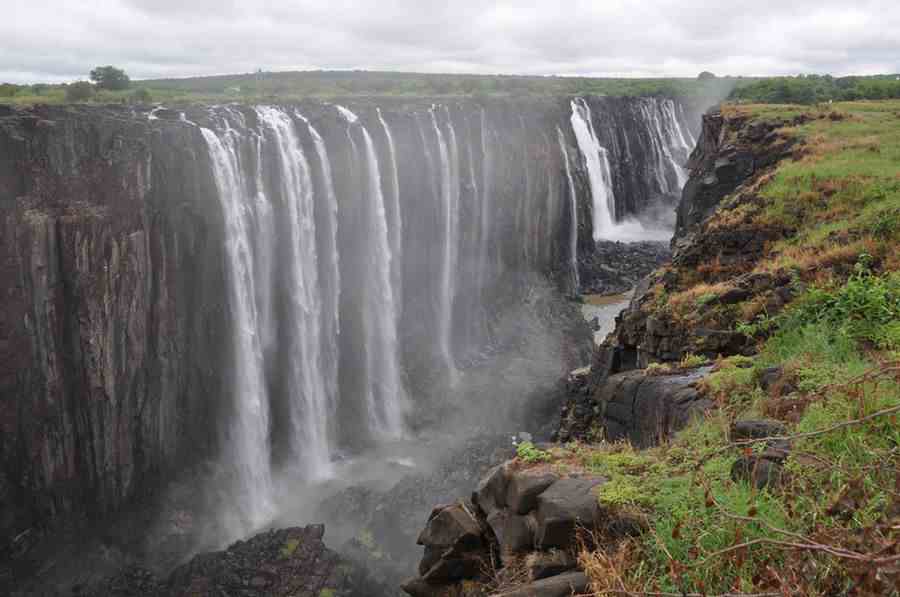 The following pictures are from my
2008
visit to the
Zambia
side.
Unfortunately we visited the falls in the dry season (November 30th).
There is a lot more water in the flood season (February to May with a peak in April).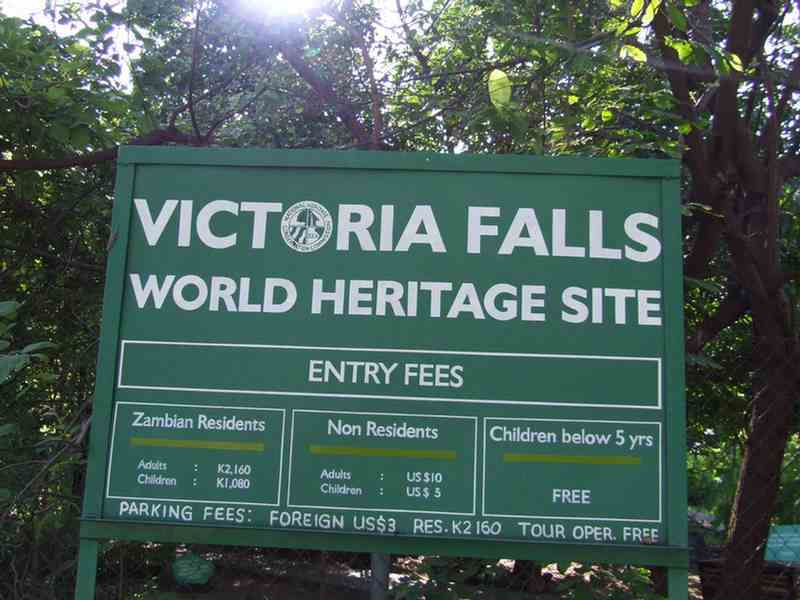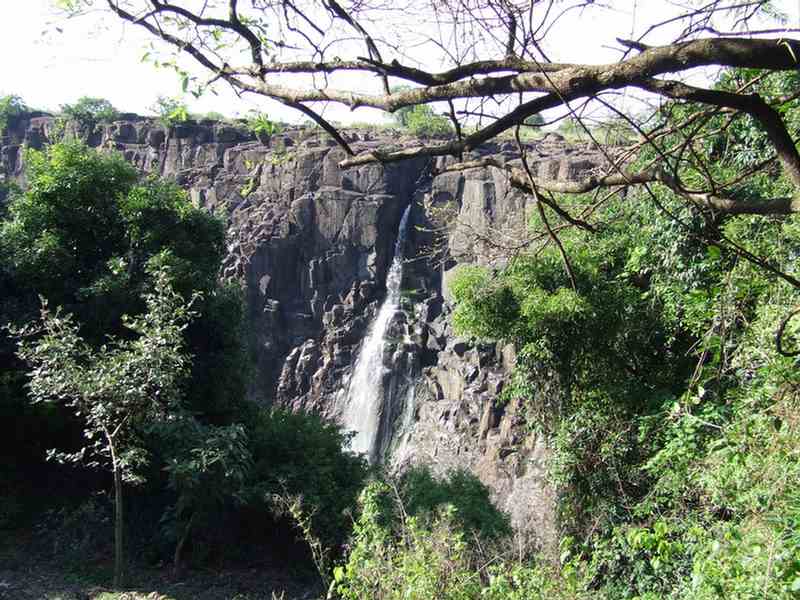 Because there was so little water flowing over the falls, they compared poorly to Iguassu Falls in South America.
There was only about 5% of the flow that we saw at Iguassu.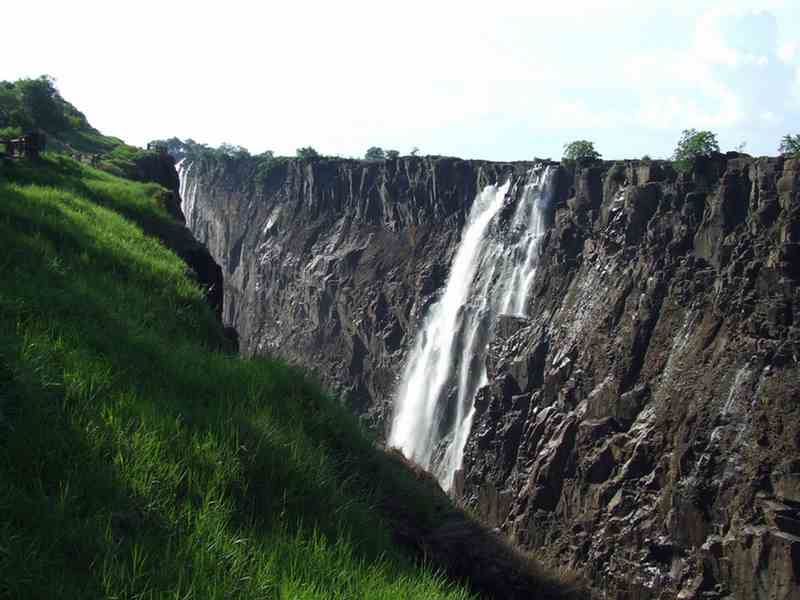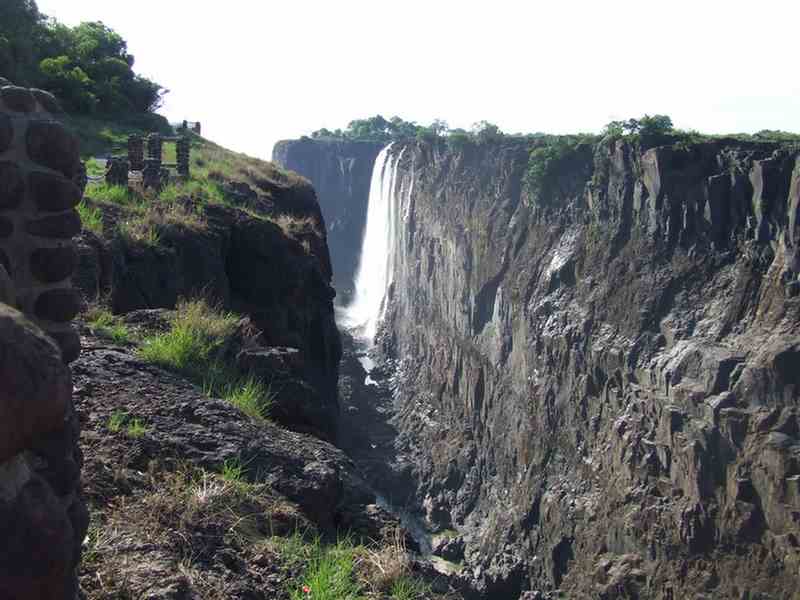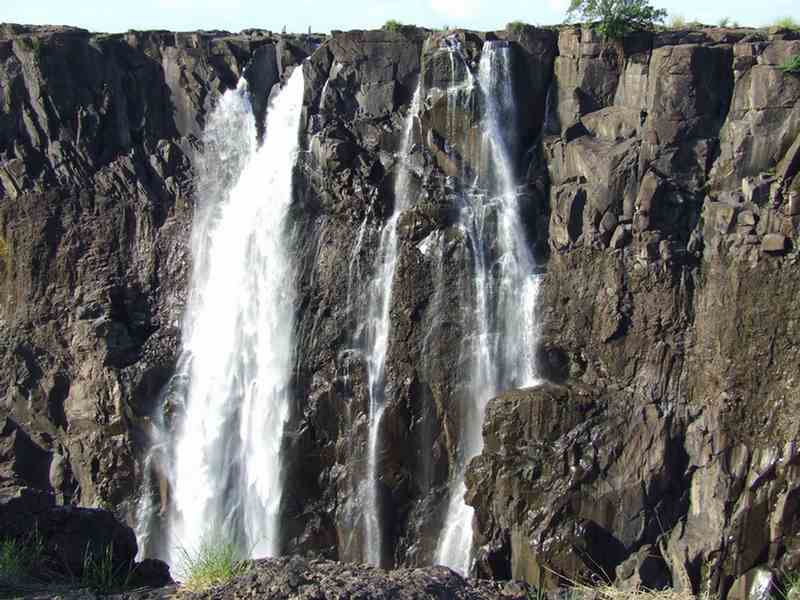 In the dry season the view is better on the Zimbabwe side.
However it would have cost $US60 for the Zimbabwe visa and then another $US50 to re-enter Zambia,
so I decided to leave it on this trip. I was able to visit the Zimbabwe side in 2009.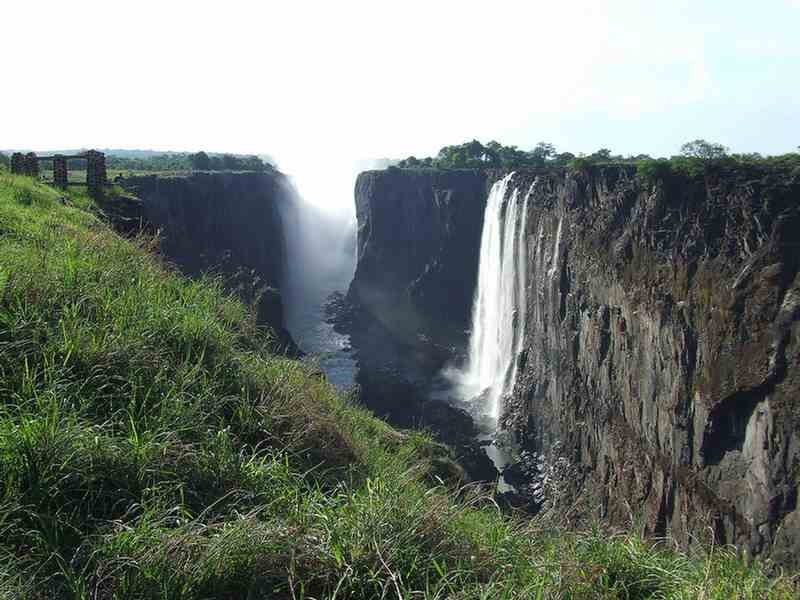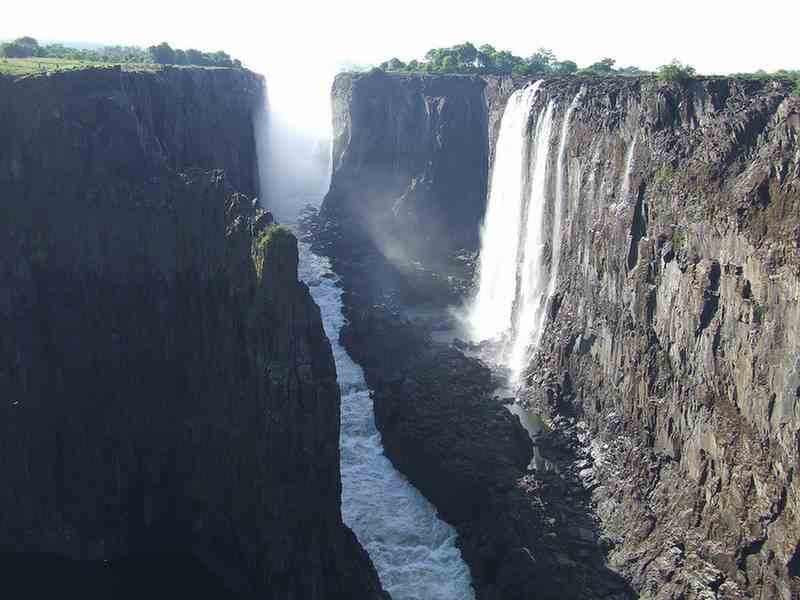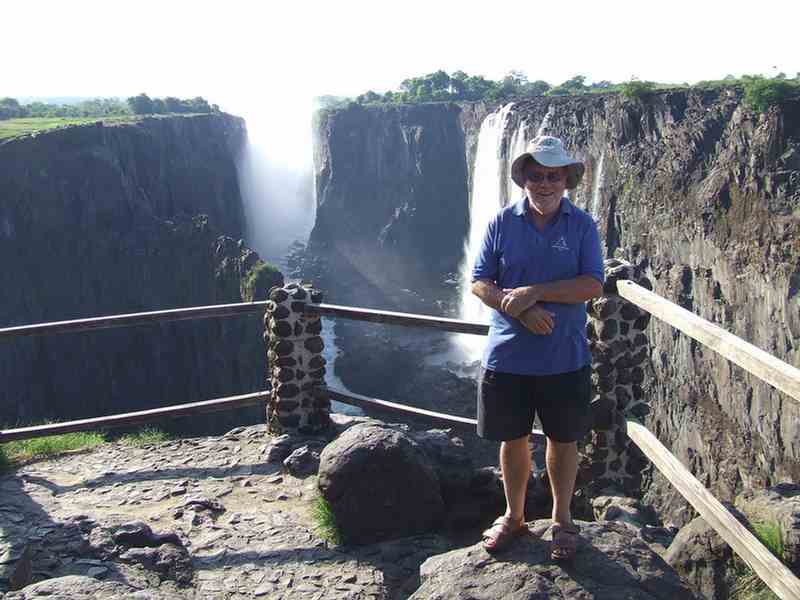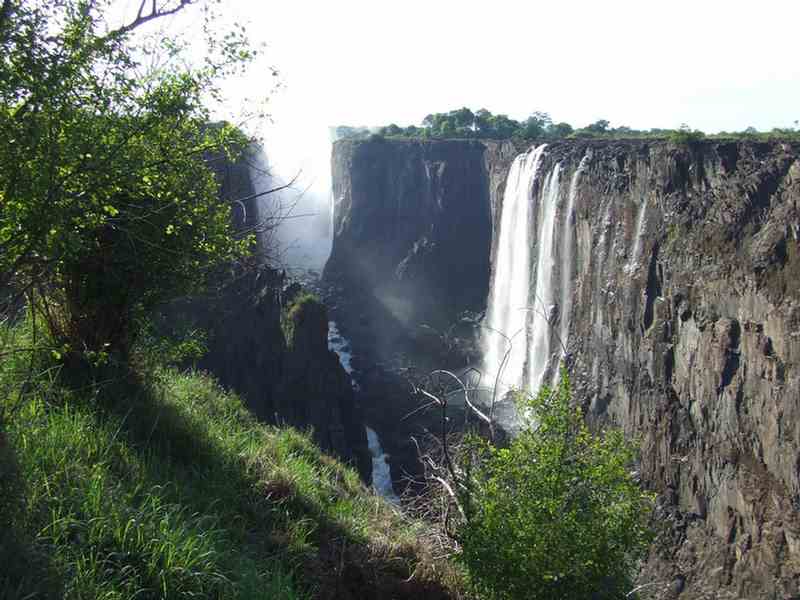 The bridge where you can can cross into Zimbabwe.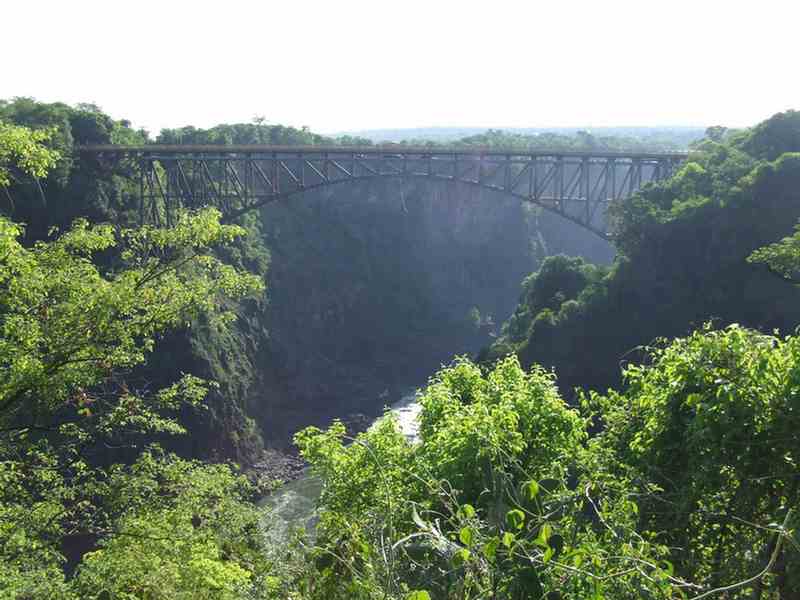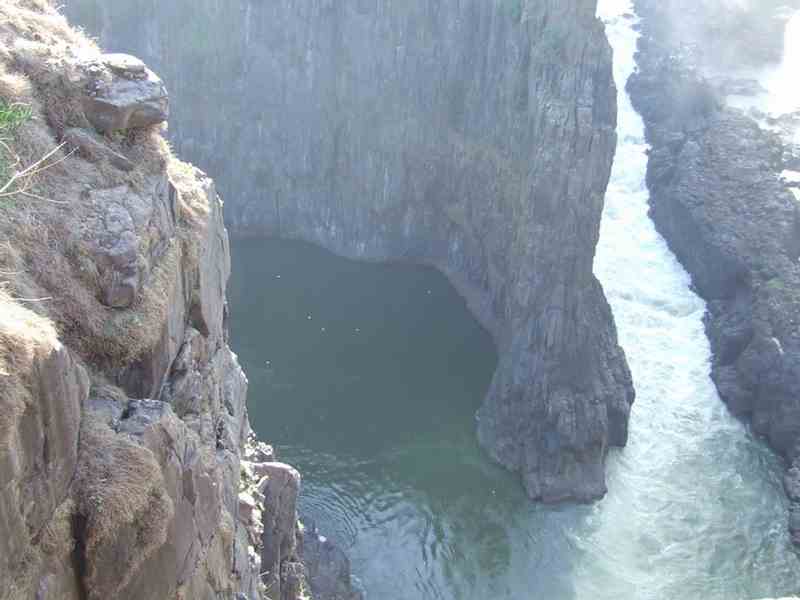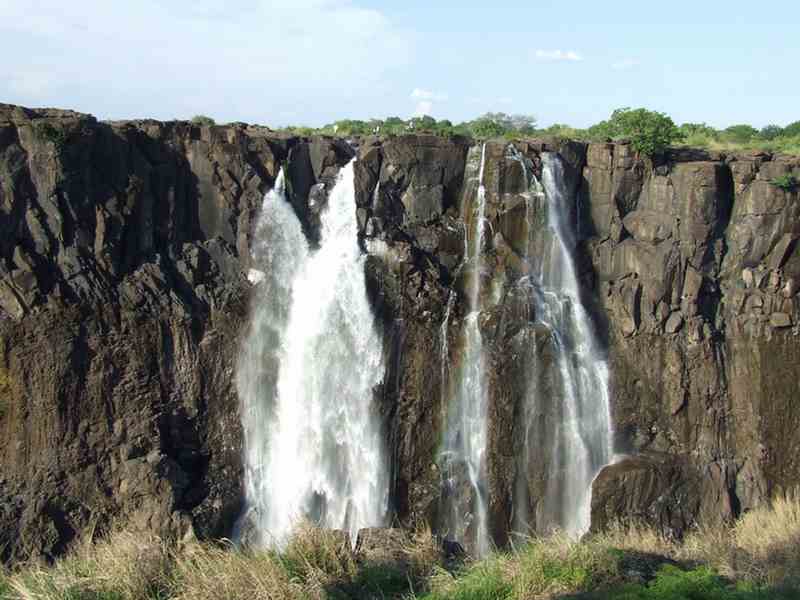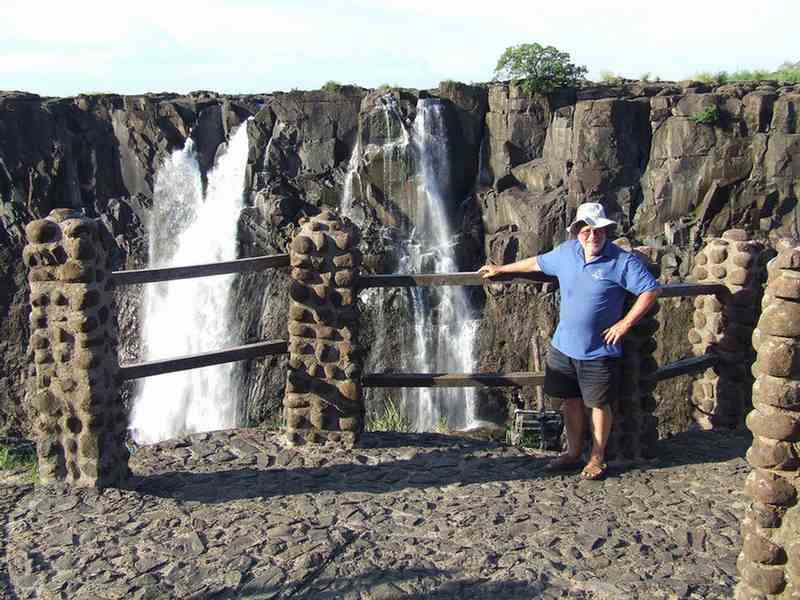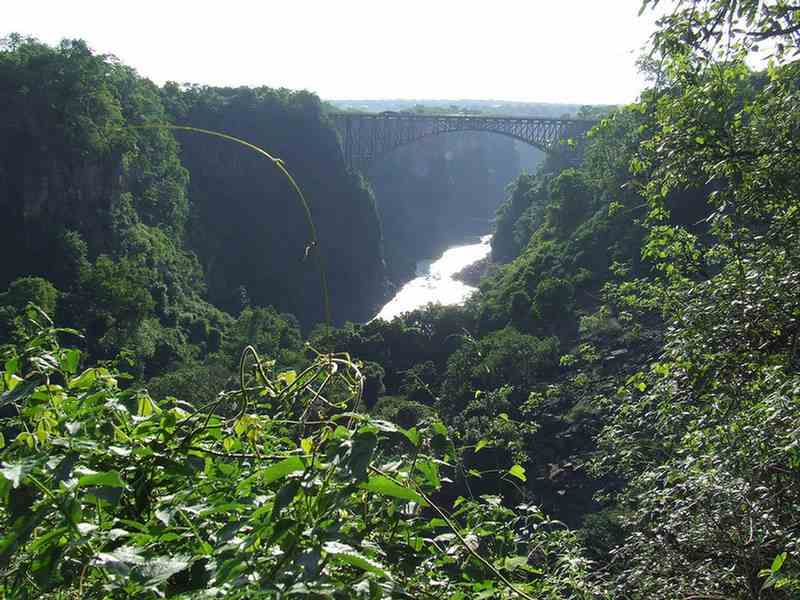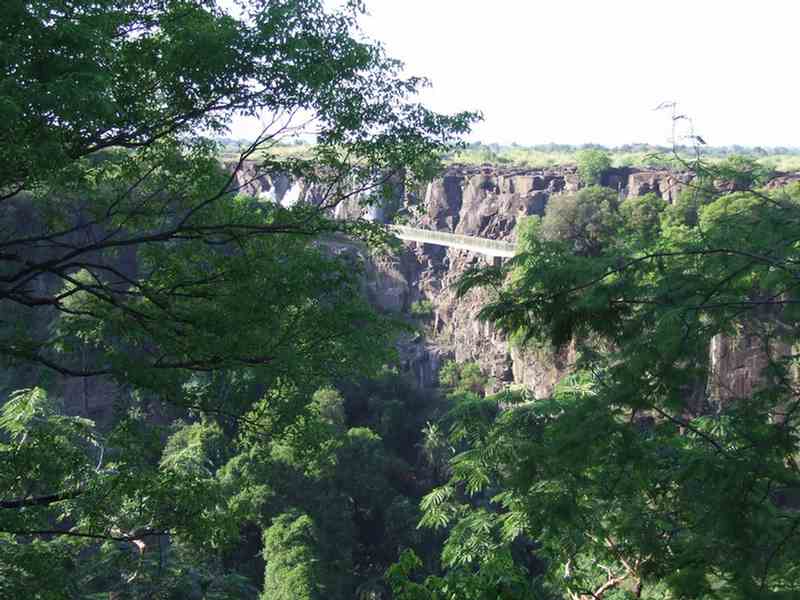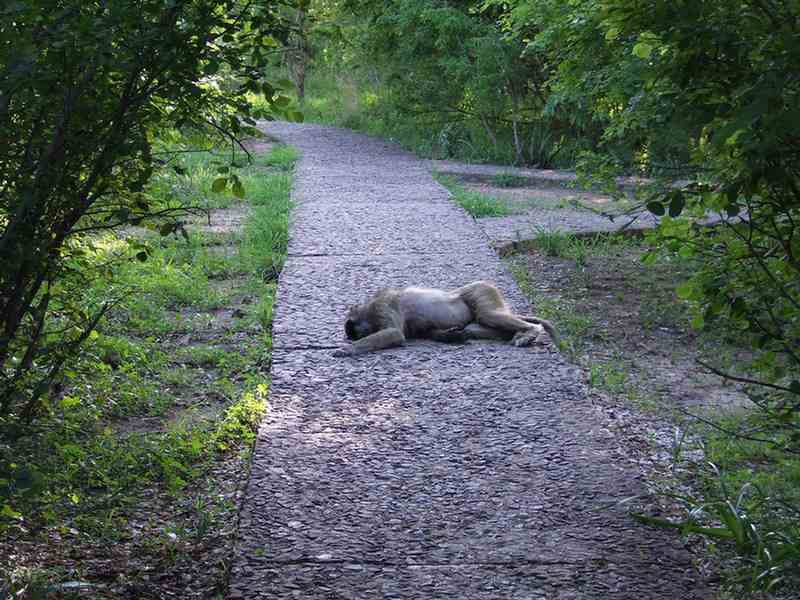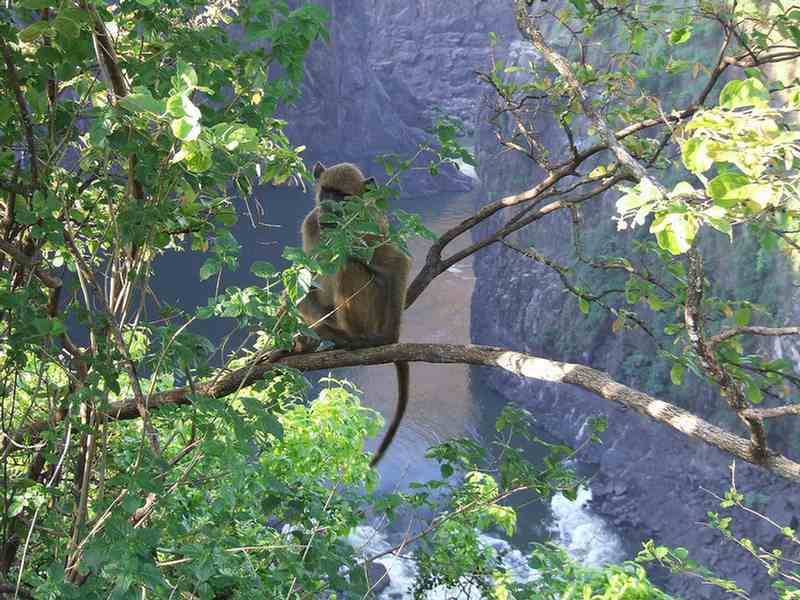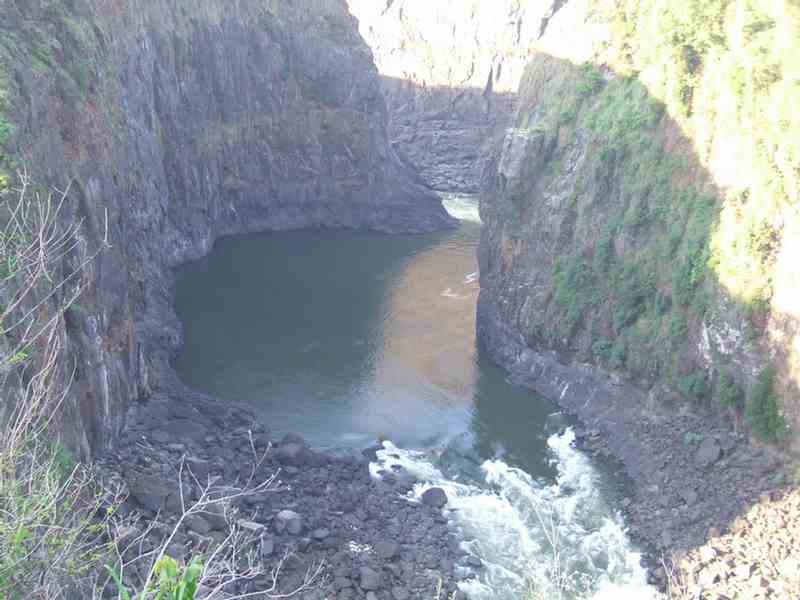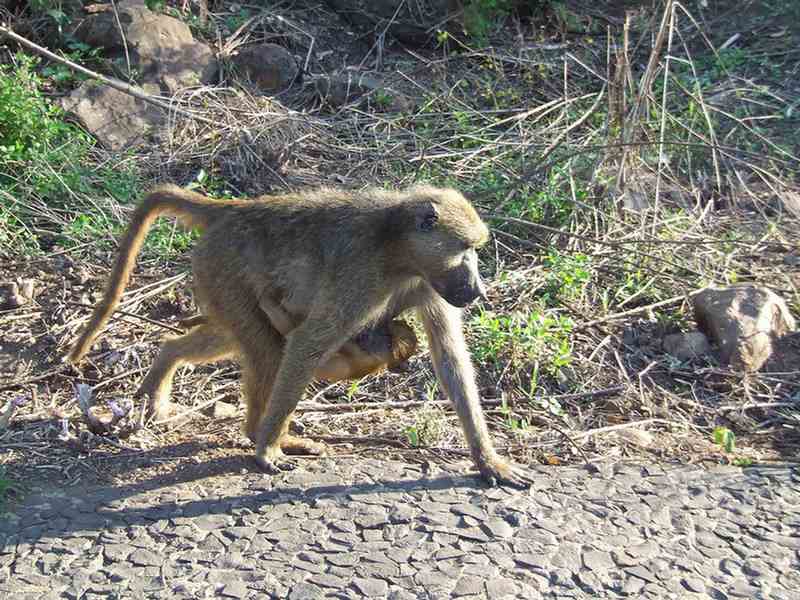 Who are they trying to fool? ...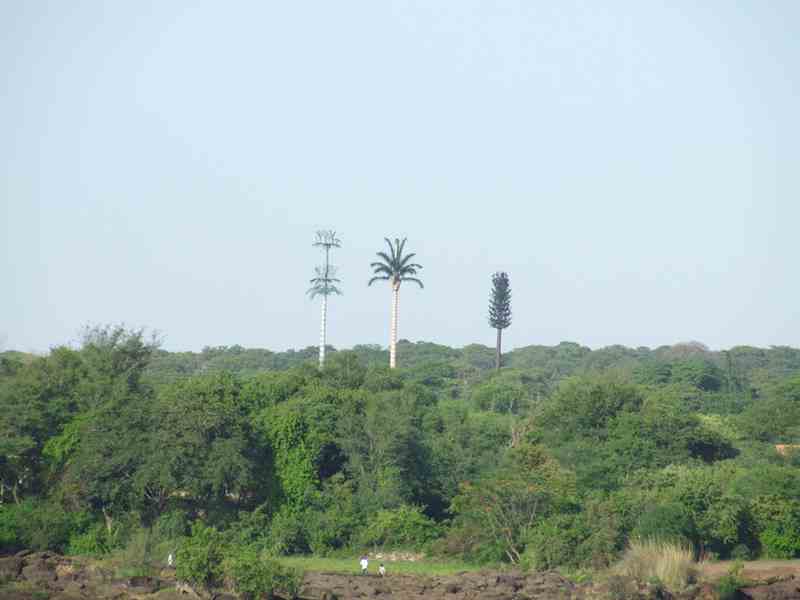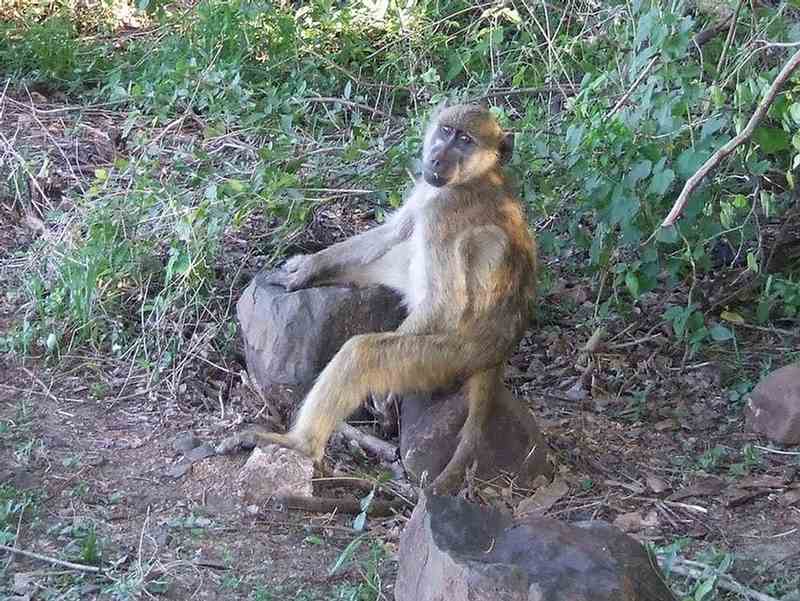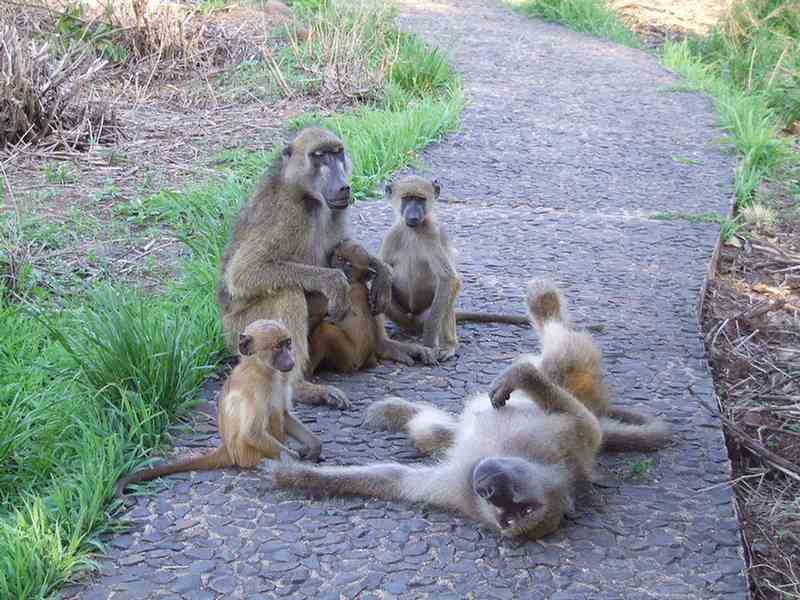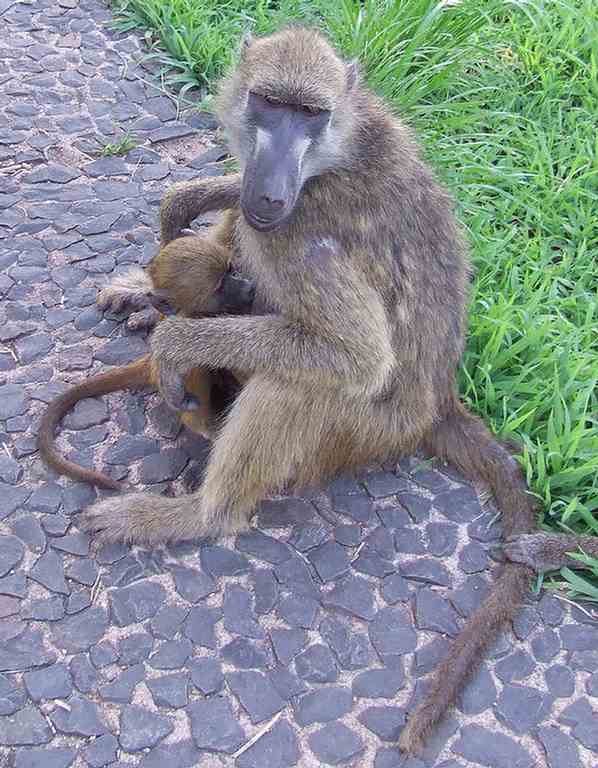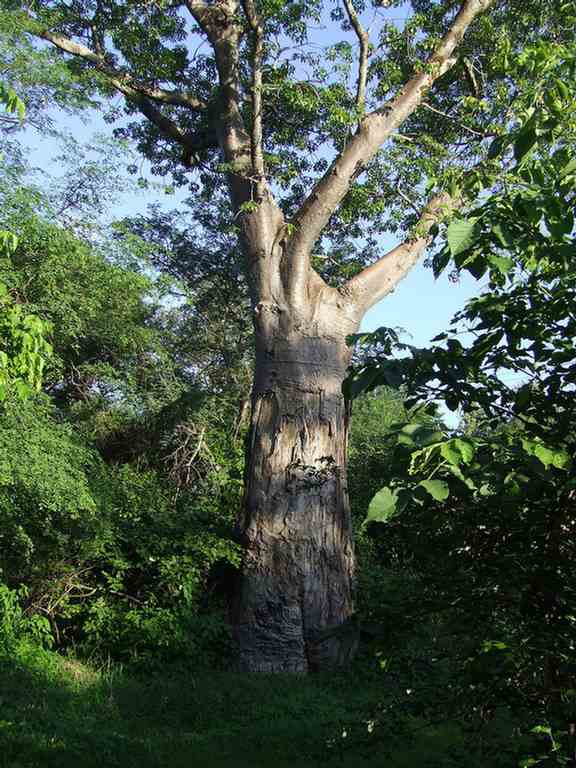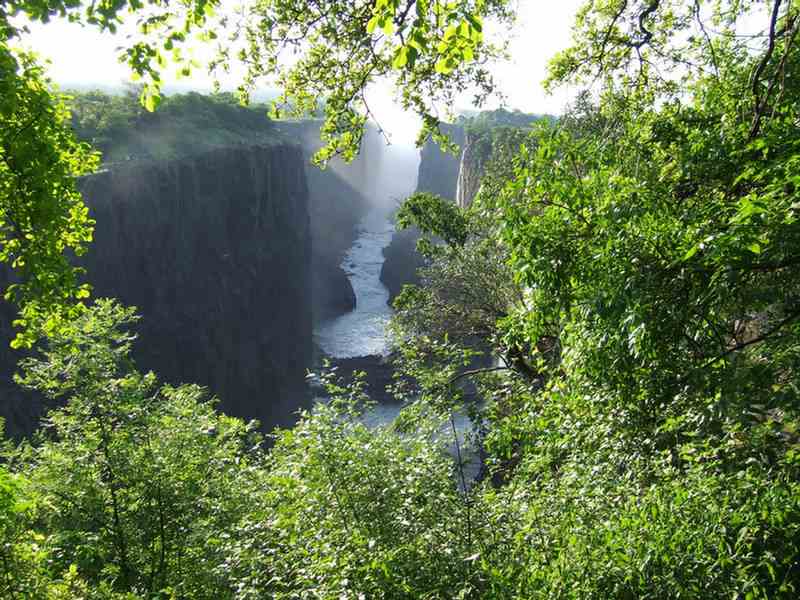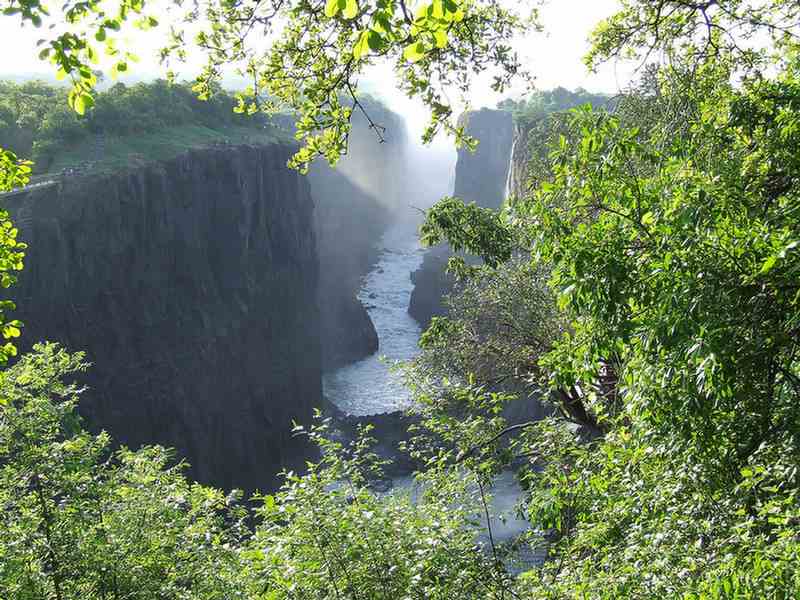 I went on a helicopter flight over the falls.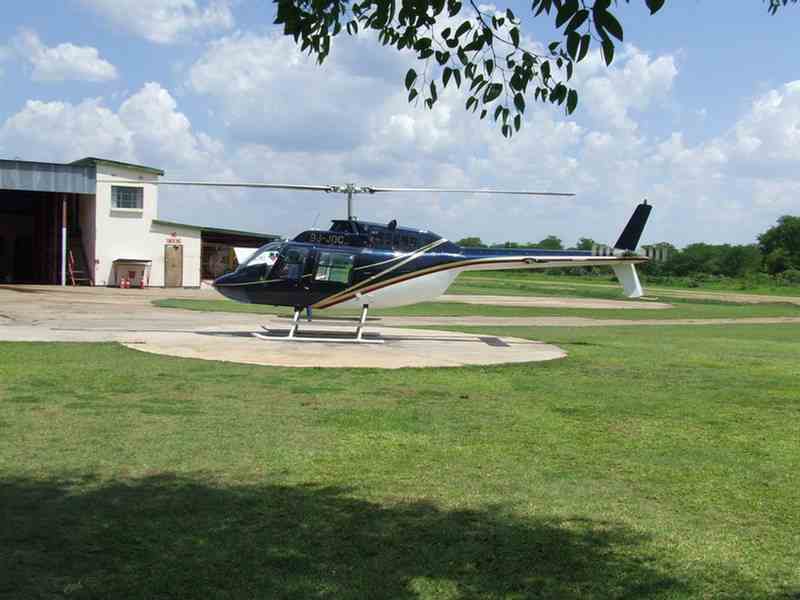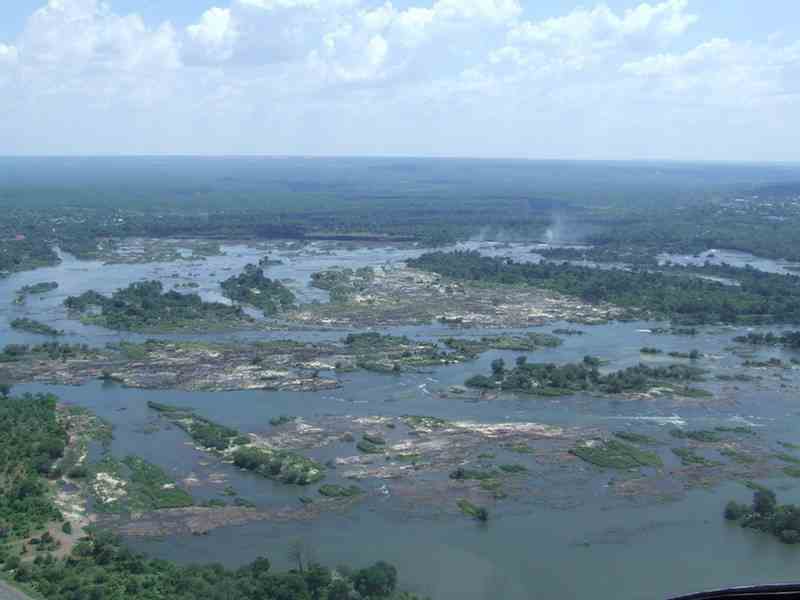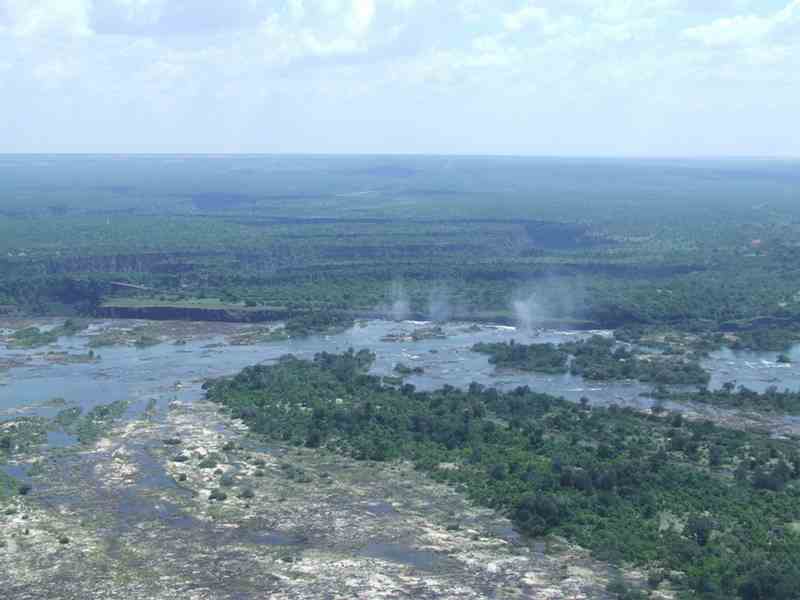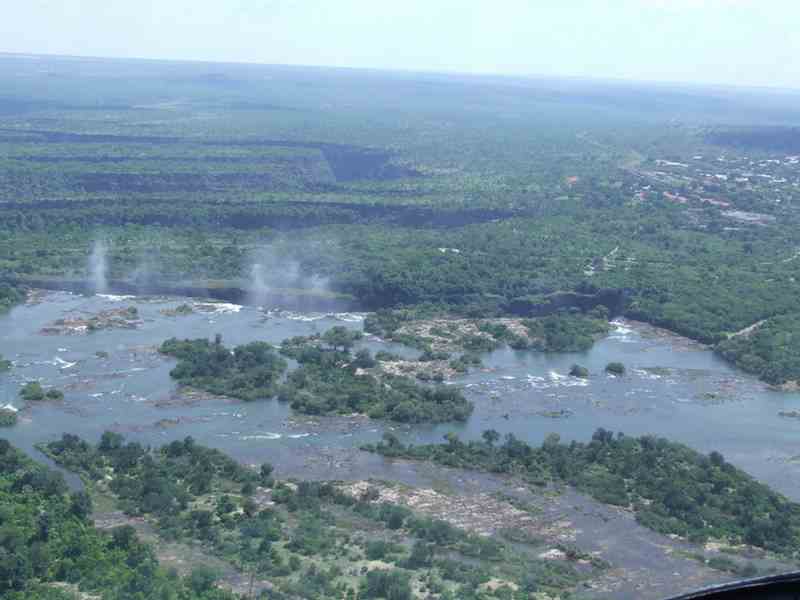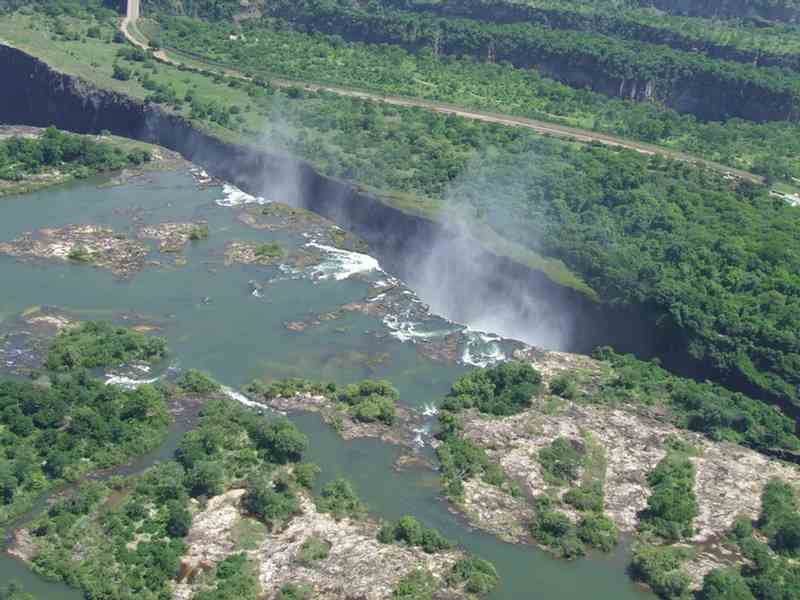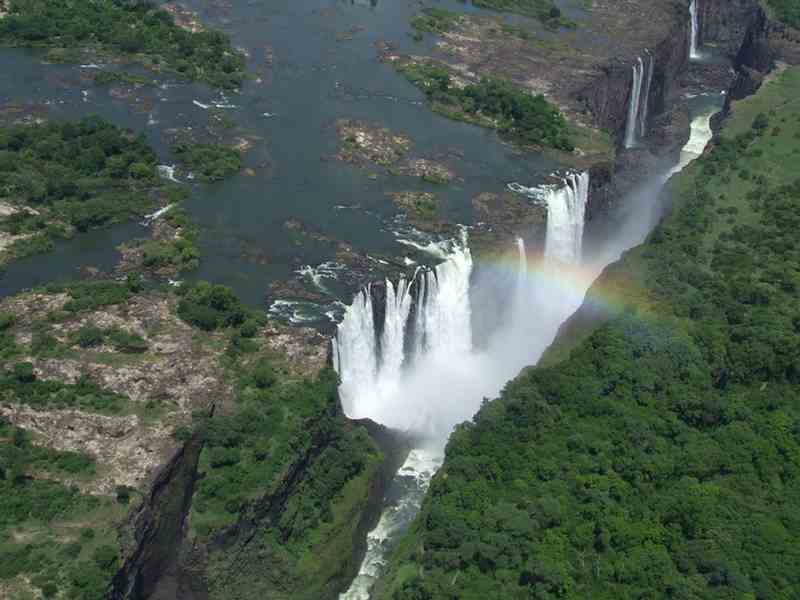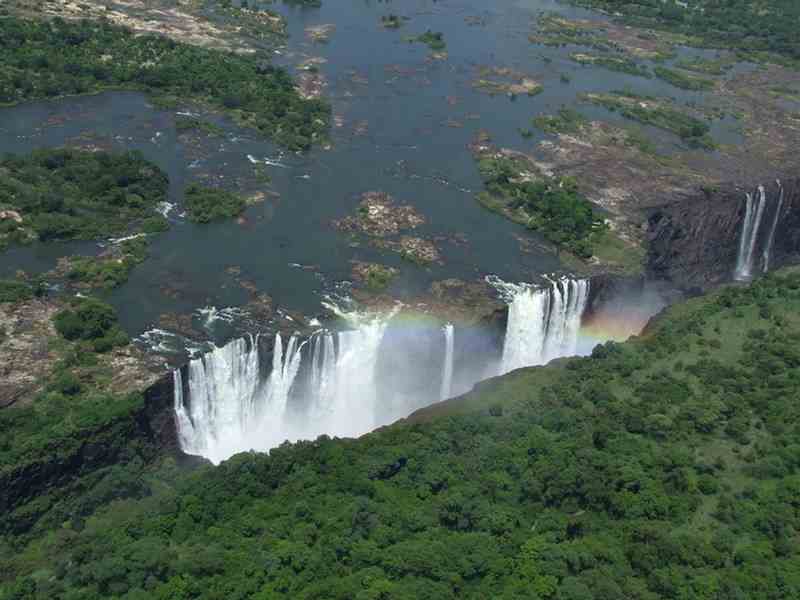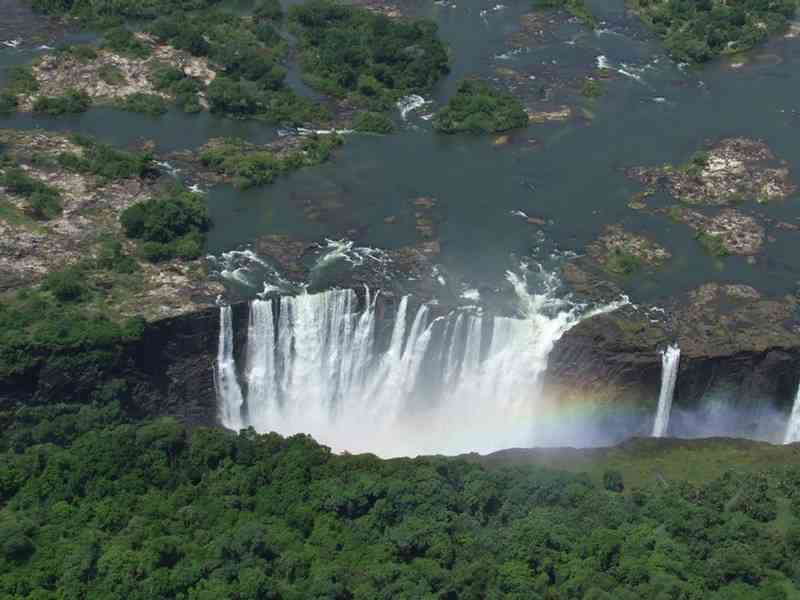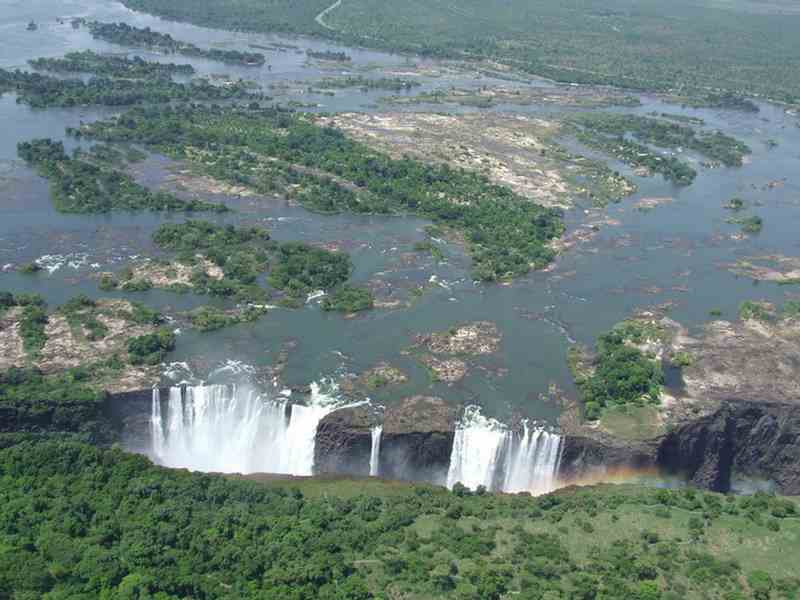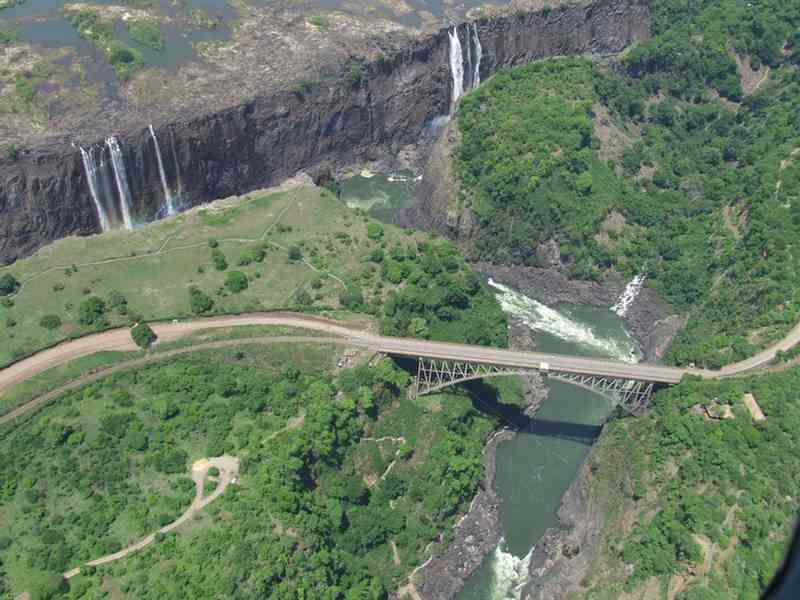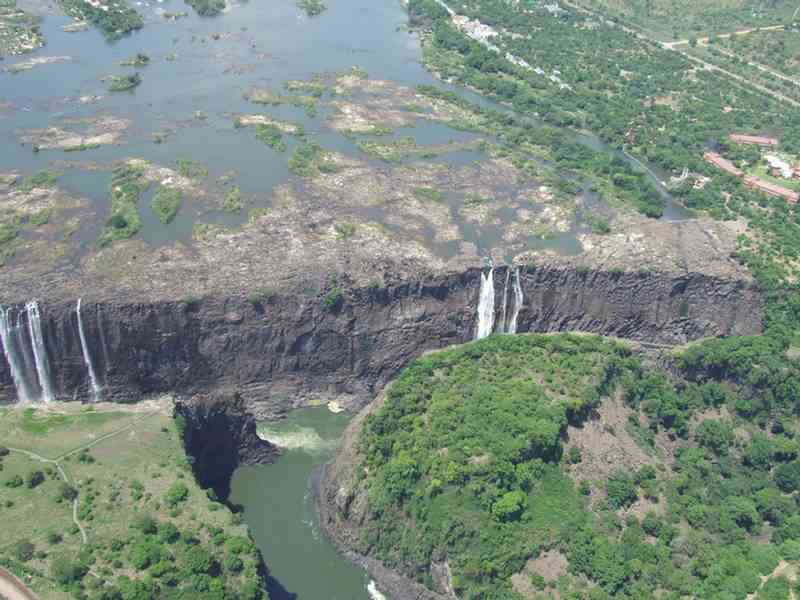 A luxury hotel on the Zimbabwe side of the falls.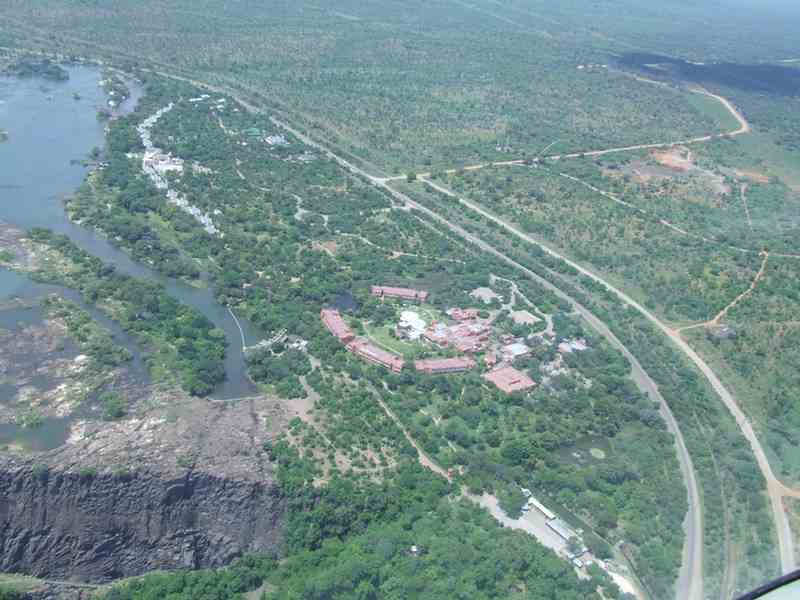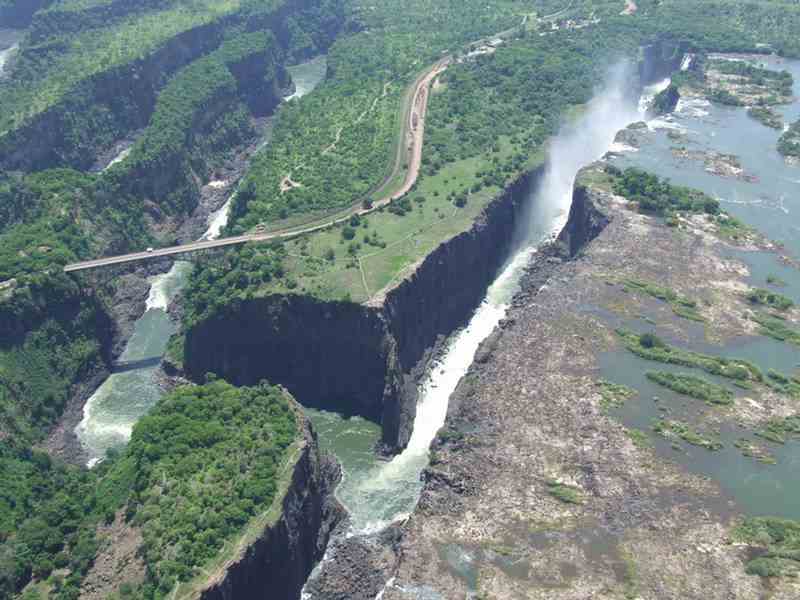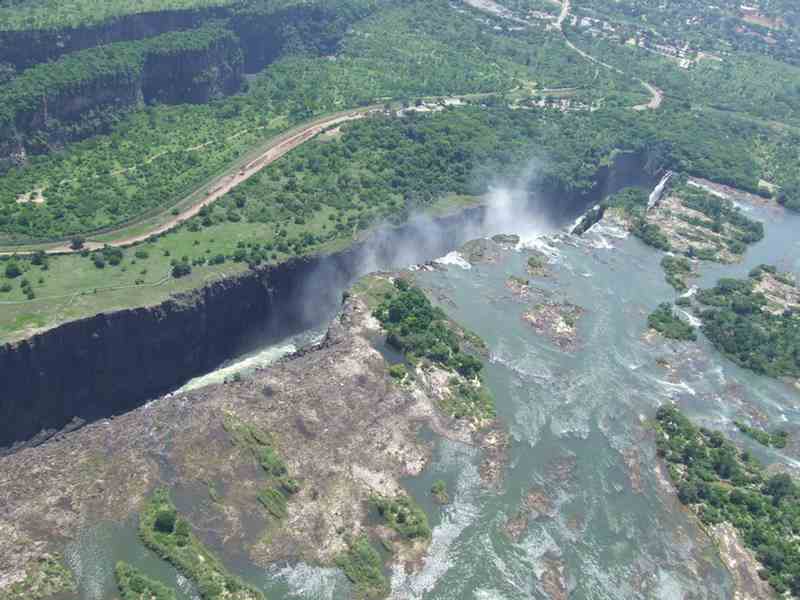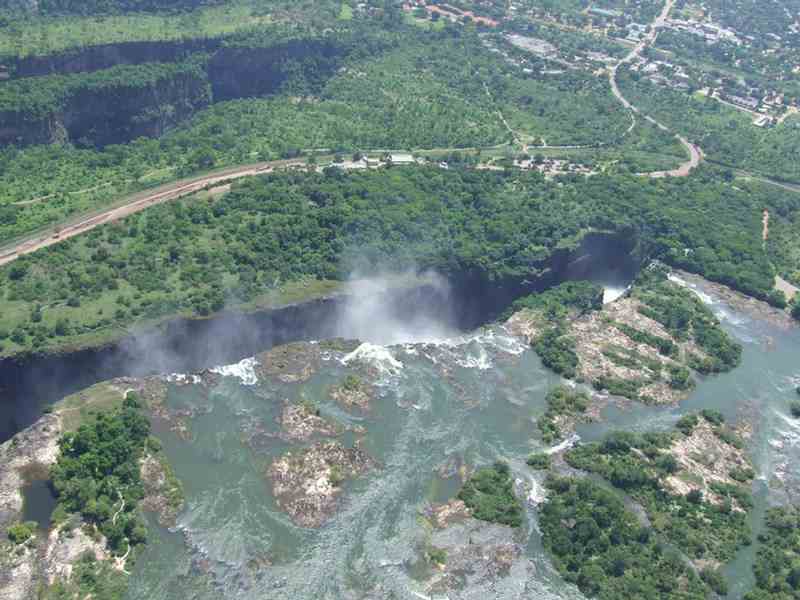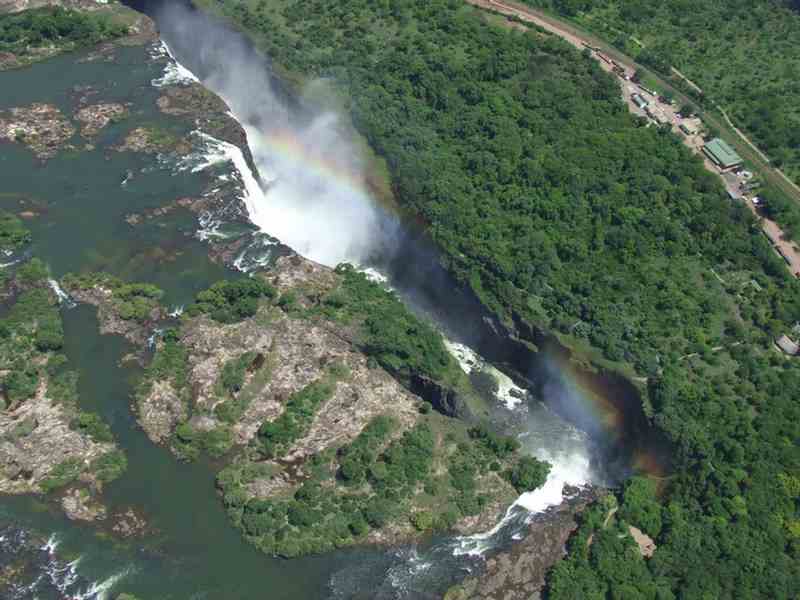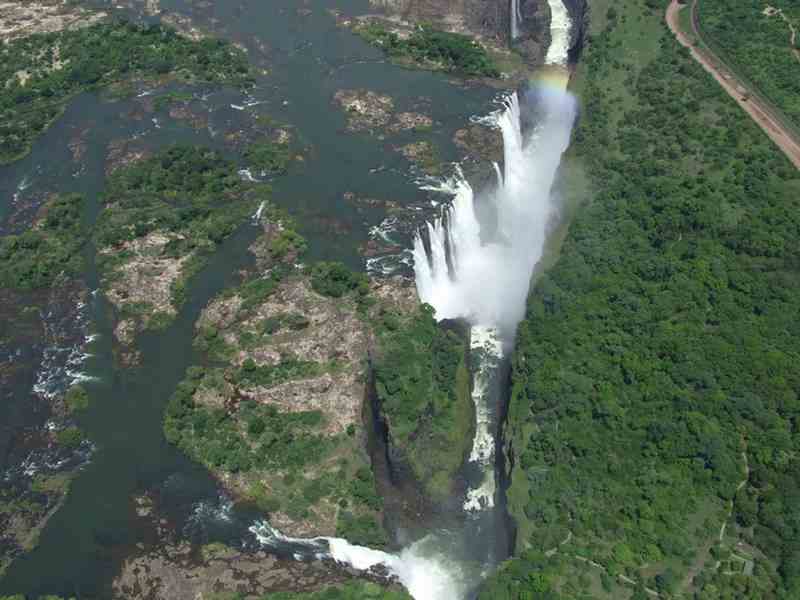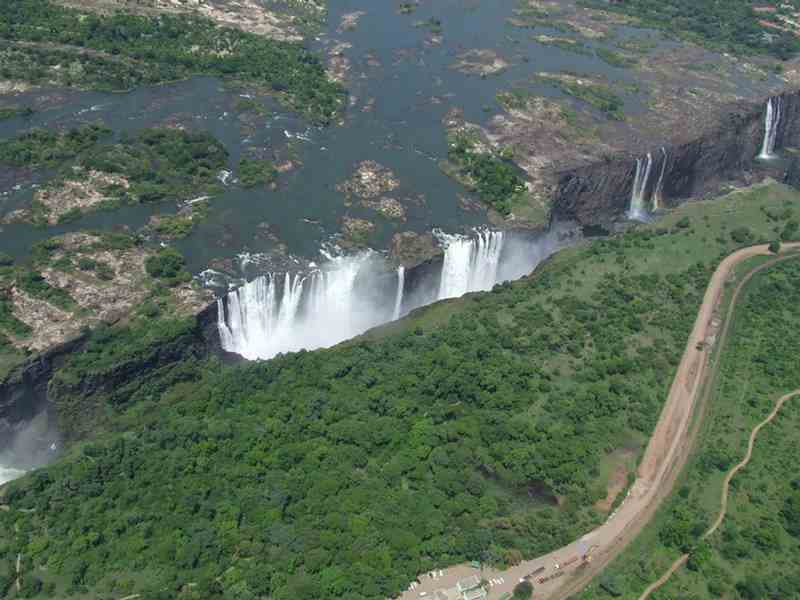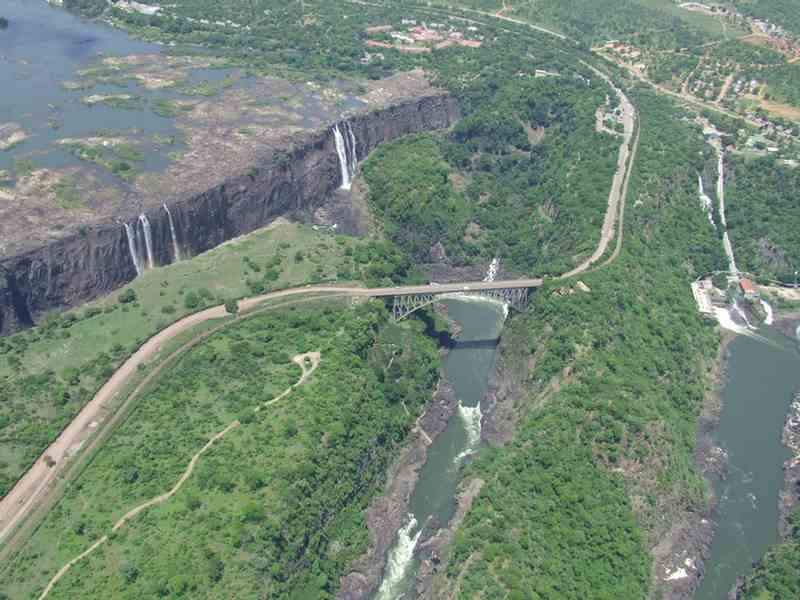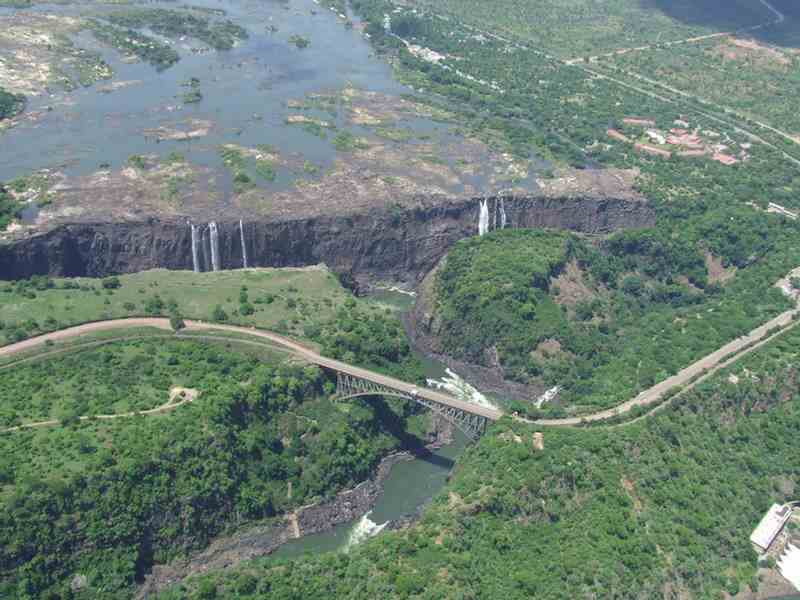 A hydro-electricty plant on the Zambia side.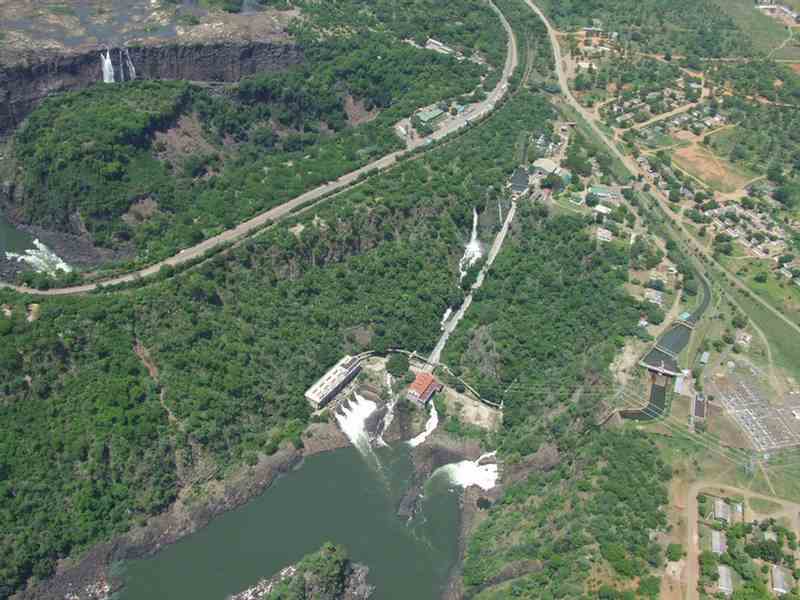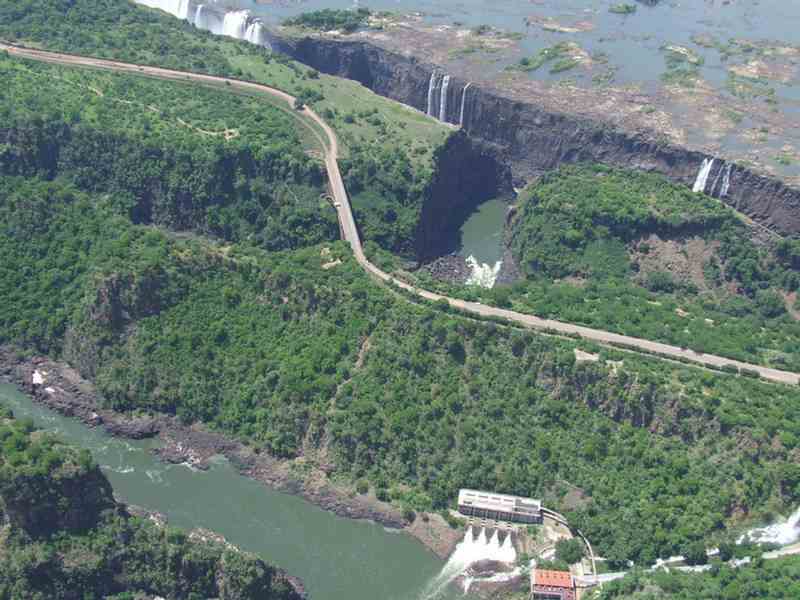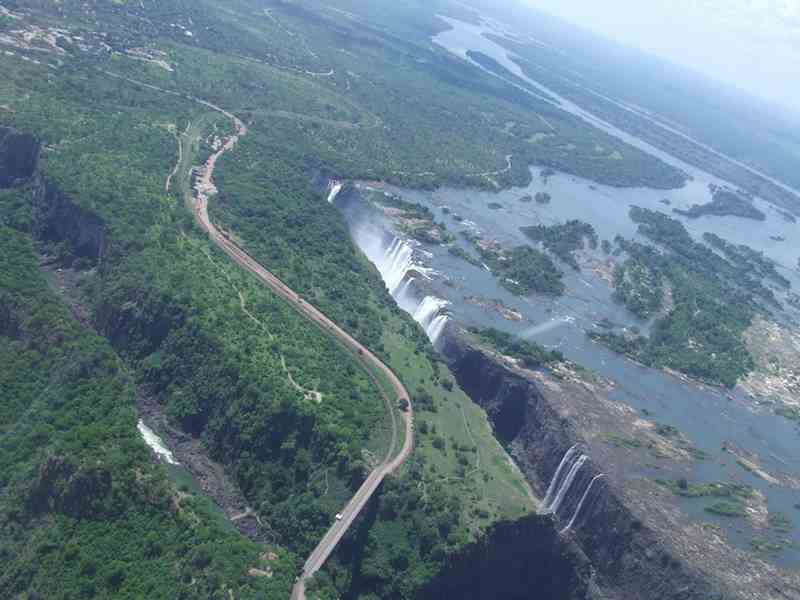 A golf course on the Zimbabwe side.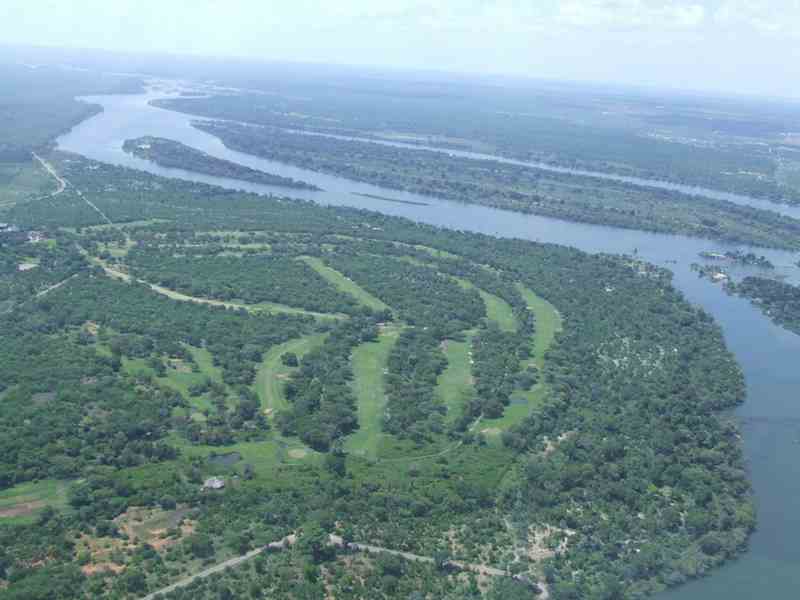 Our campsite was at the Zambesi Riverfront Resort (on the right hand side of the river).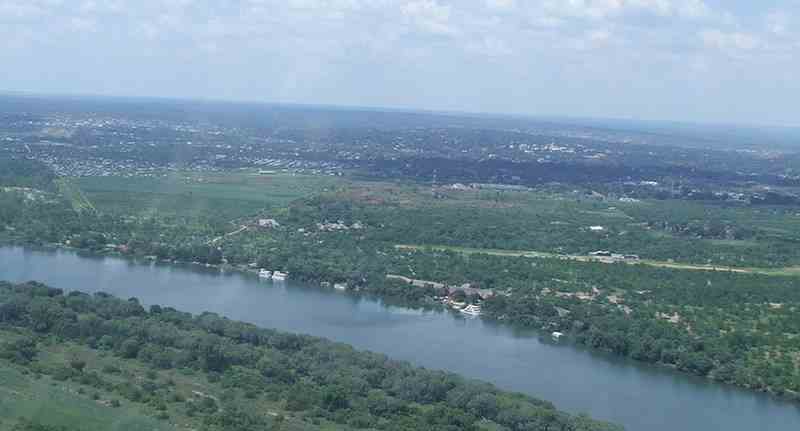 I still think that Iguassu Falls in South America were much more spectactular.