White Kangaroos

The photos of the these kangaroos were taken at a small wildlife reserve
at Bordertown in South Australia, just over the Victorian border.

They are a genetic mutation of the western grey kangaroo.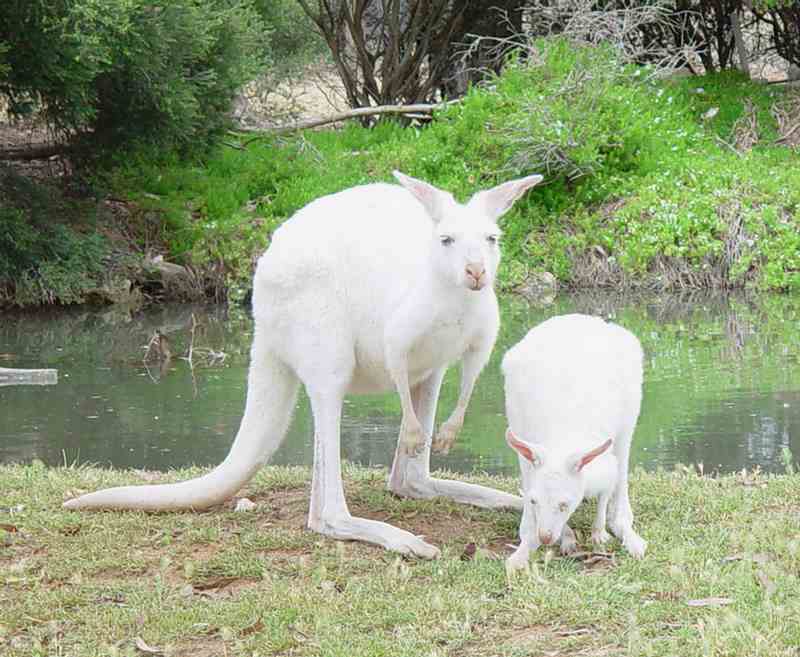 In 1980 a big white kangaroo was captured on a property near the SA/New South Wales border
and brought to the park.

He went on to become the founding father of the white kangaroo colony that has grown to become a tourist feature.
The first white joey was born in 1984, followed by a second two years later.

From there the breeding program has taken off with around 50 having been bred at the park over the years.
A number have been sent to parks and reserves around the country.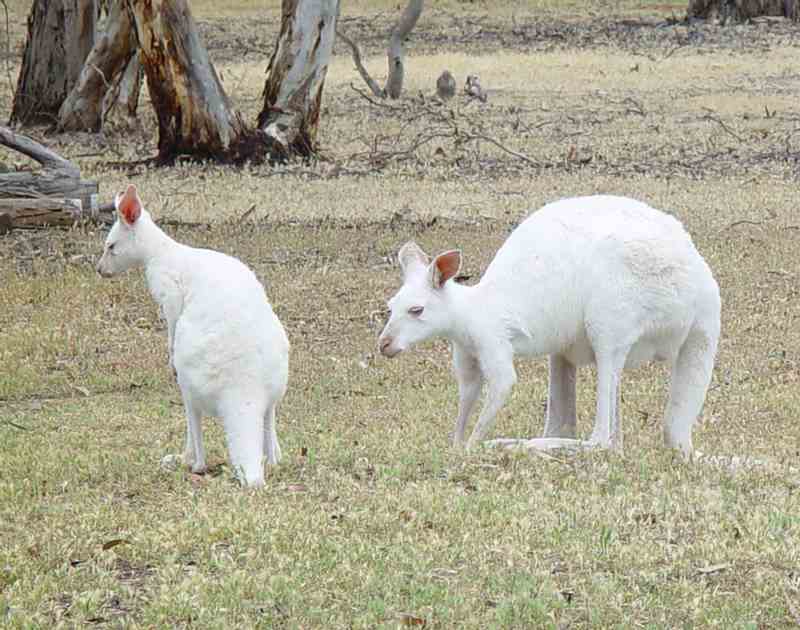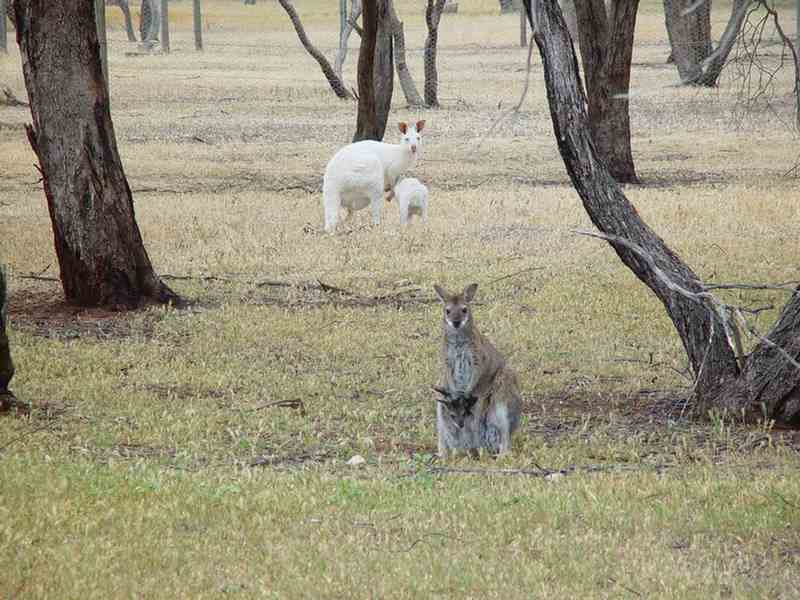 There are currently 15 on show in the Bordertown Park.
As their diet is monitored, feeding by visitors is not allowed.