Breaden Pool (Kunningarra),
at the end of a valley in the Breaden Hills, is a delightful spot. ò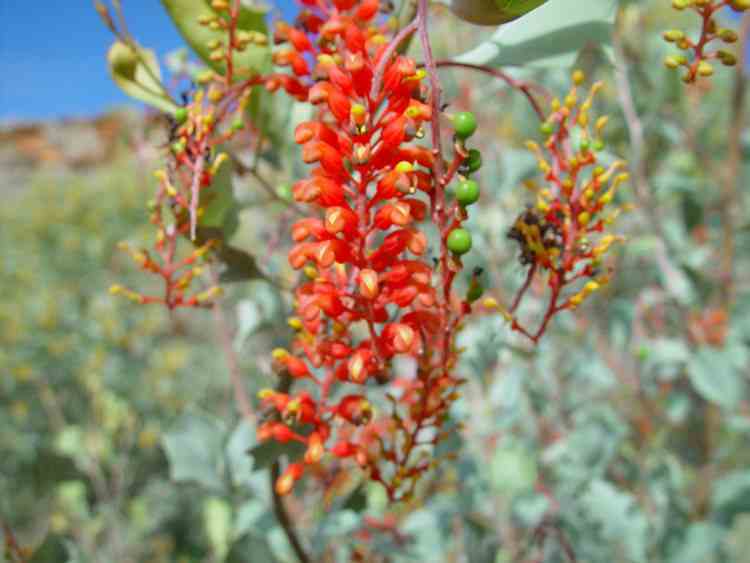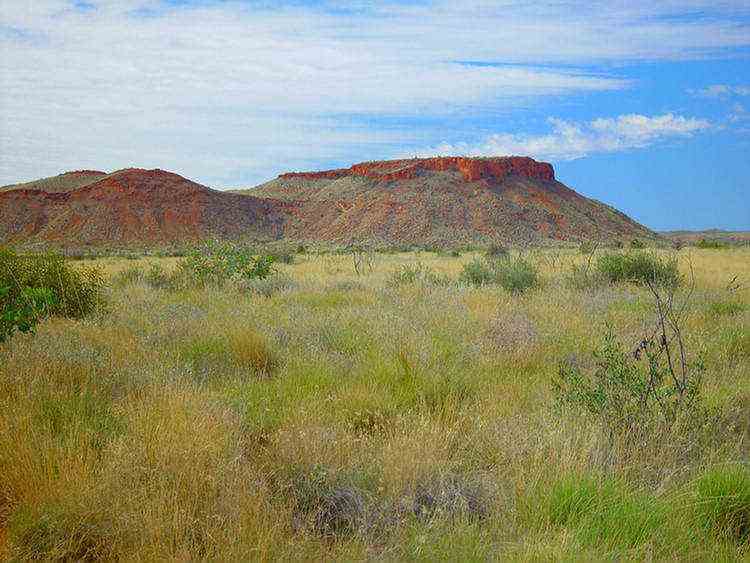 Well 46 - KUDUARRA

This well has good water. We spent 2 nights here.
Bill, the driver of one of our 5 tag-along vehicles brought a dozen sleeper sized planks to repair
the above-ground timber of this well.
With a generator, power tools and a chain saw, it only took a mornings work for the Treks across Australia group.
This is a photo of the existing timber before the repairs
ò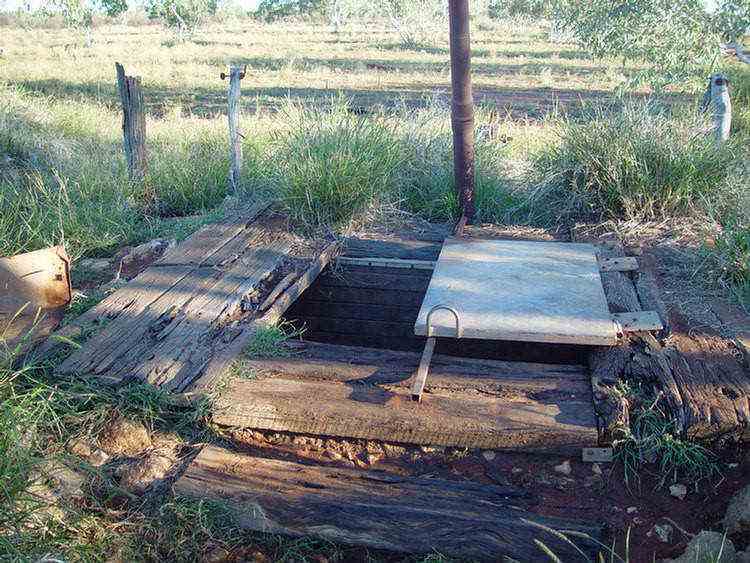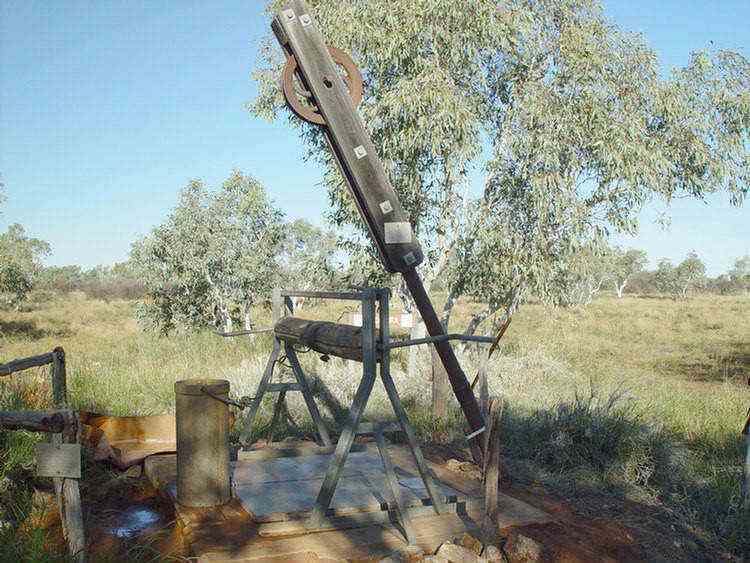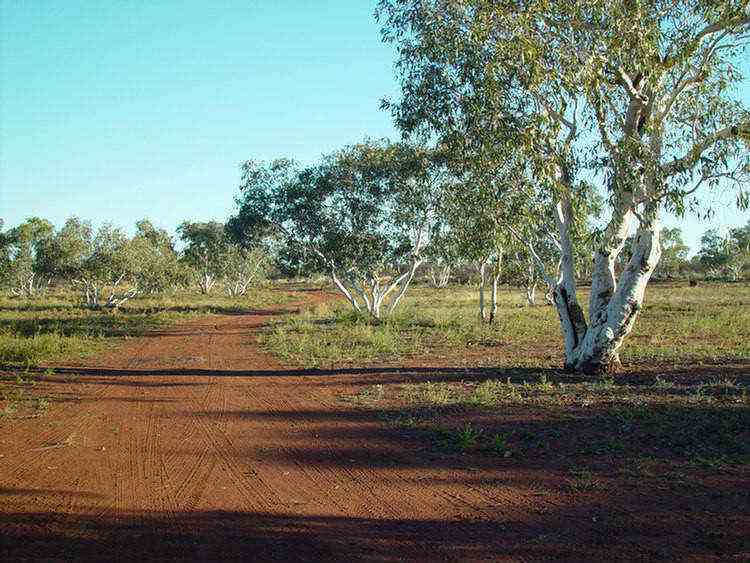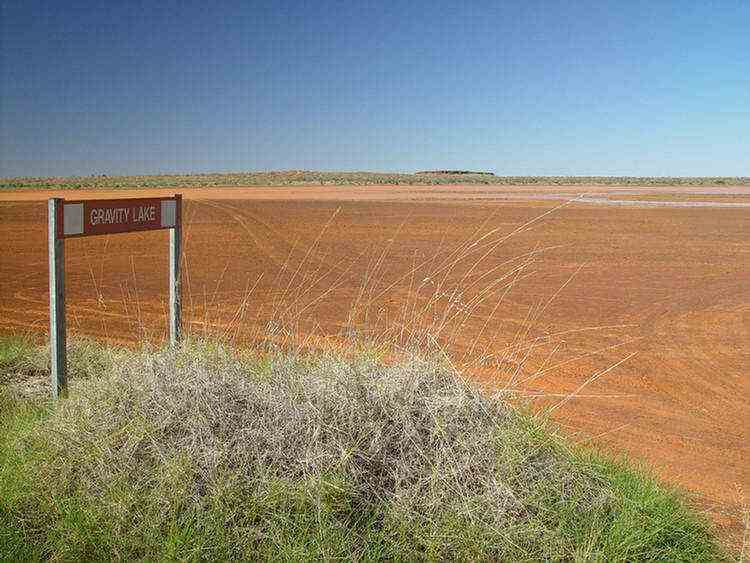 ... into the sand dune country.
The distance between the dunes varied from about 500 to 1000 metres.
Beautiful scenery with the red sand, blue skies, yellow acacias, green spinifex and an occasional white-trunked gum tree
on the top of the dune.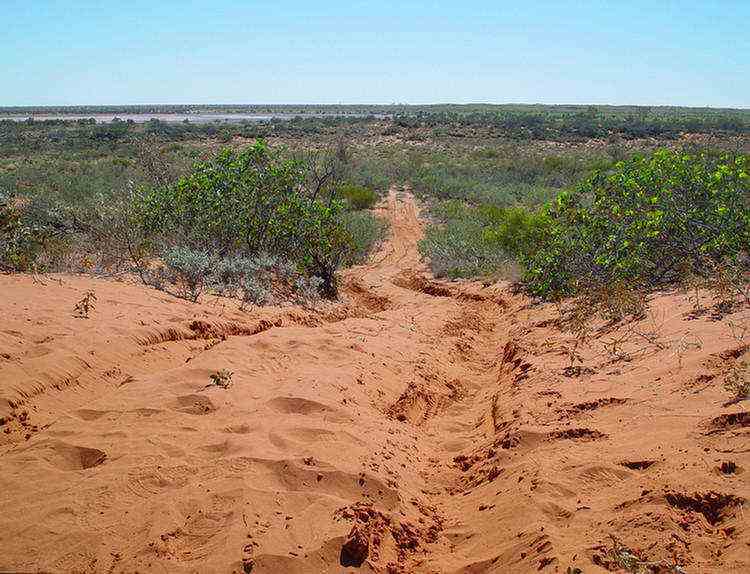 The beautiful flowers of Tinsel bush
ò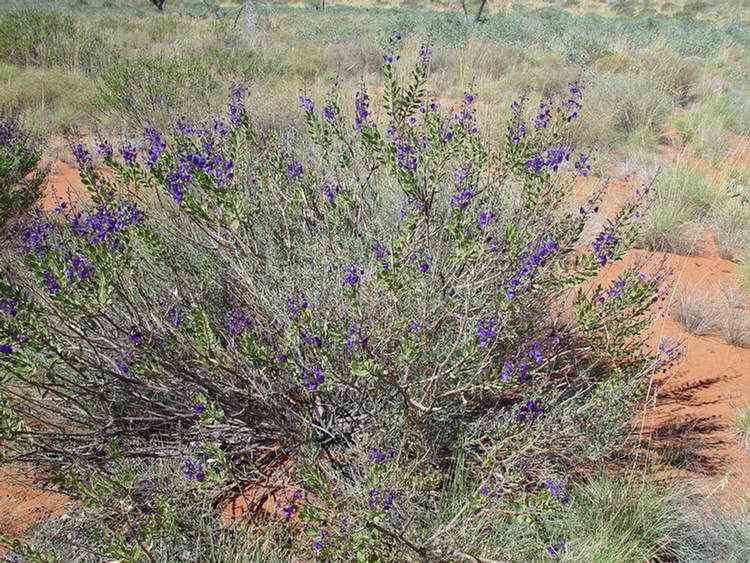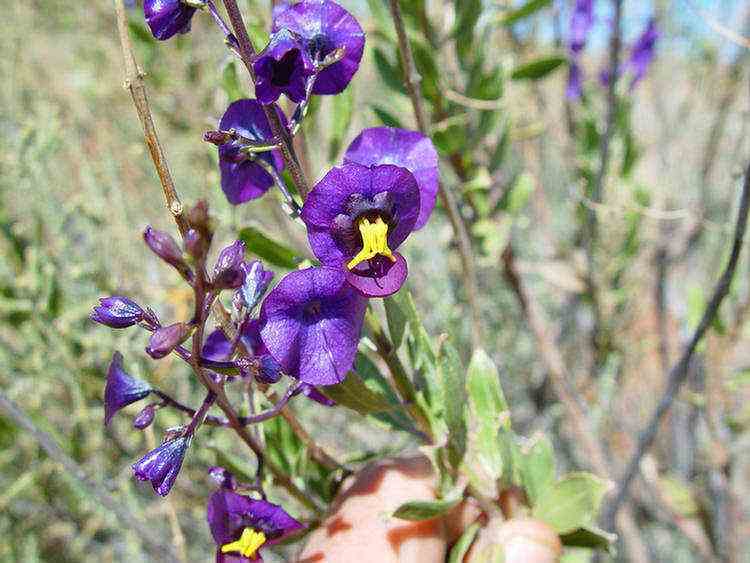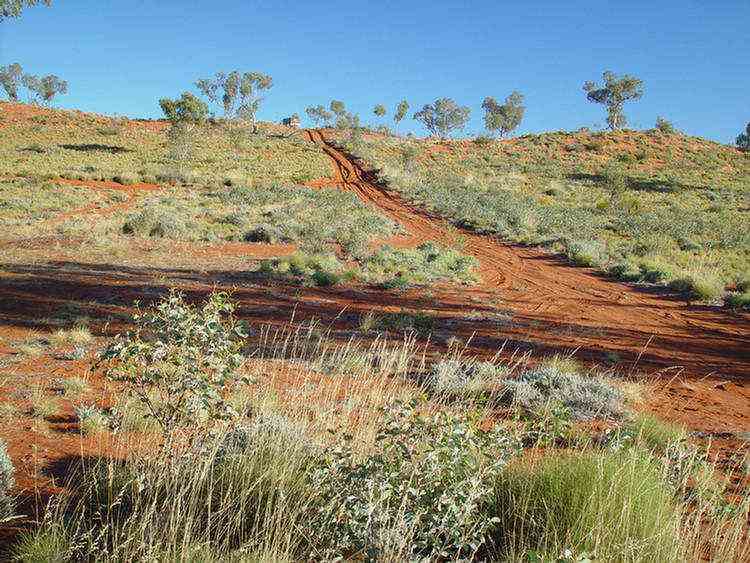 Well 41 - TIRU

The distance, 65 km between Wells 42 and 41 is longest vehicle distance between any of the wells on the whole stock route.
On top of this there are more sand dunes between these two wells (46) than any other section. They are also the highest.

The reason for all of the dune crossings is that in 1962 when Harry (Bill) Johnson, a National Mapping surveyor,
made the vehicle track, he was looking for the highest points to locate his trigonometric points.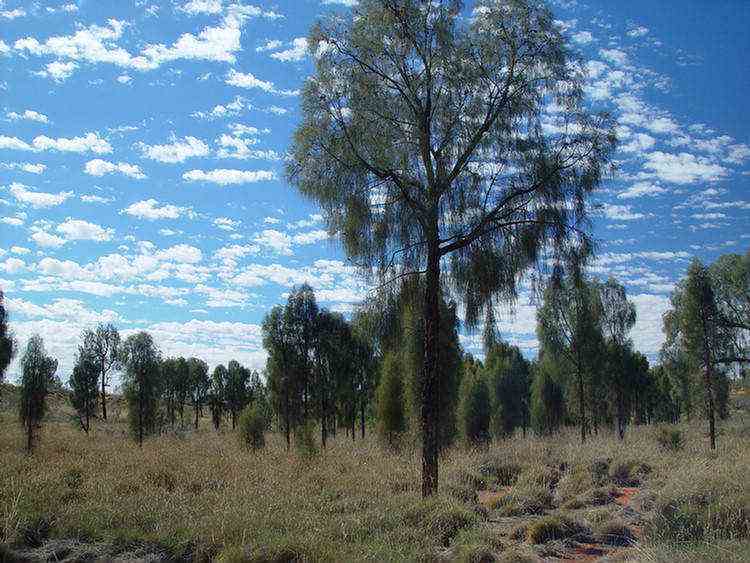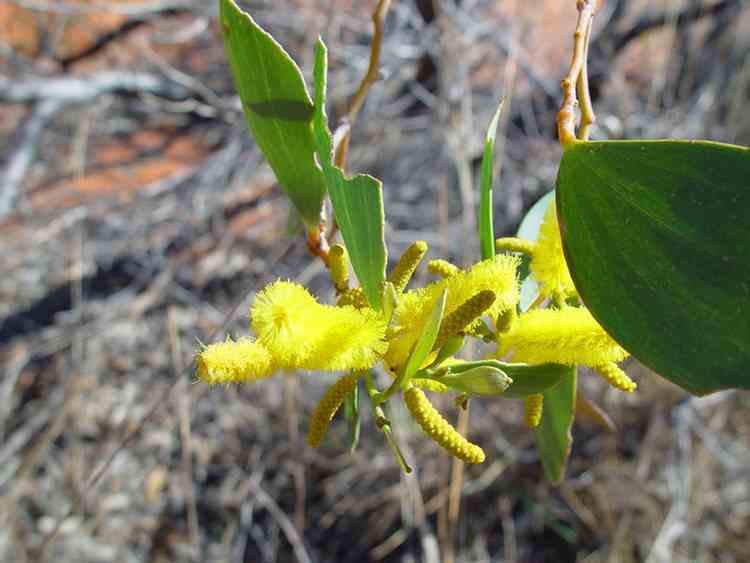 Water 38 - WARDABUNNI
A beautiful spot ... the photos say it all ...

.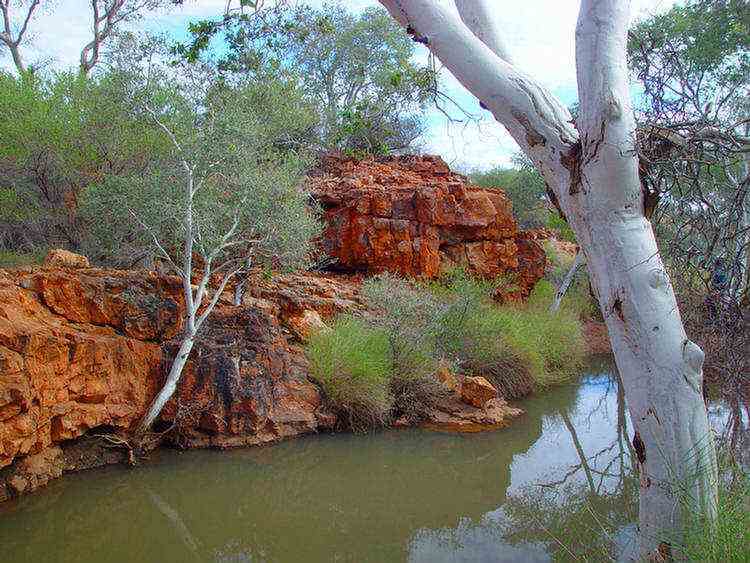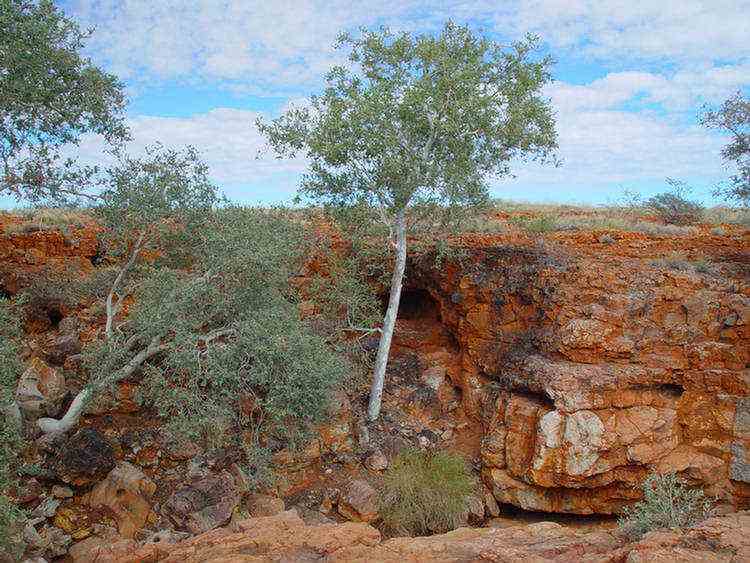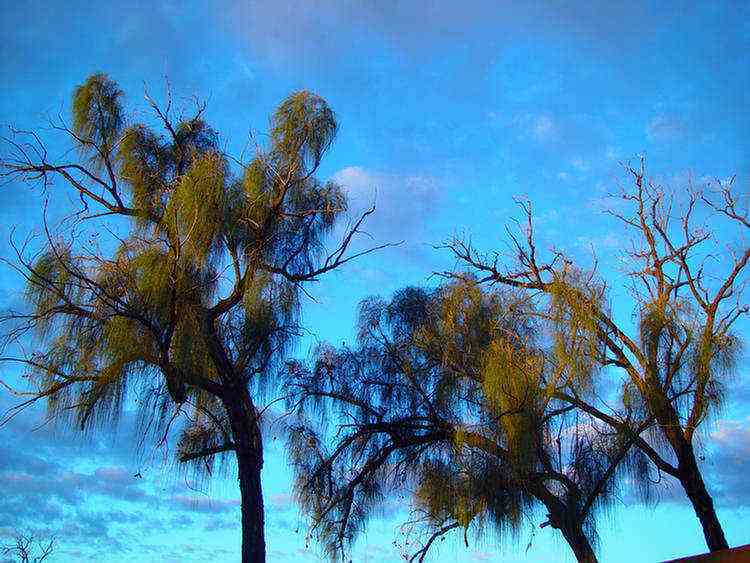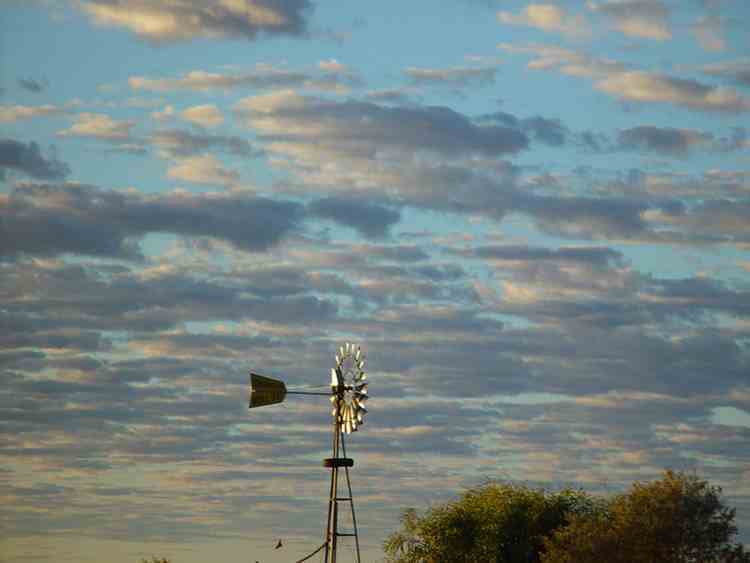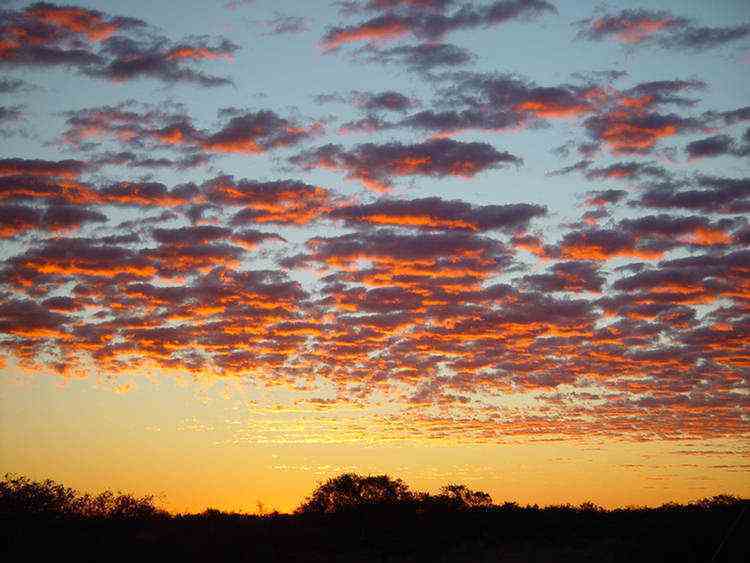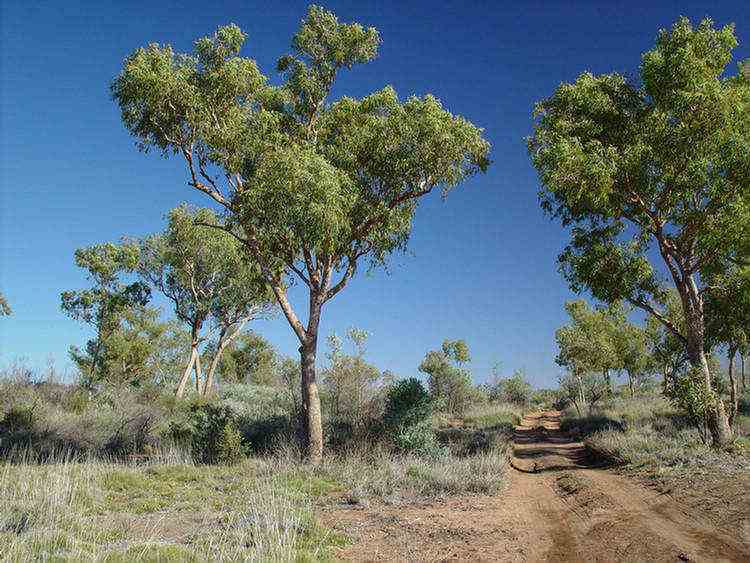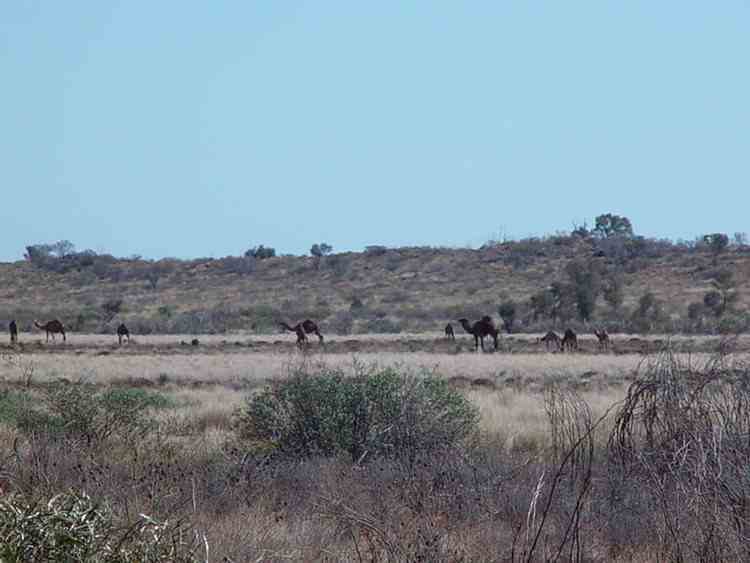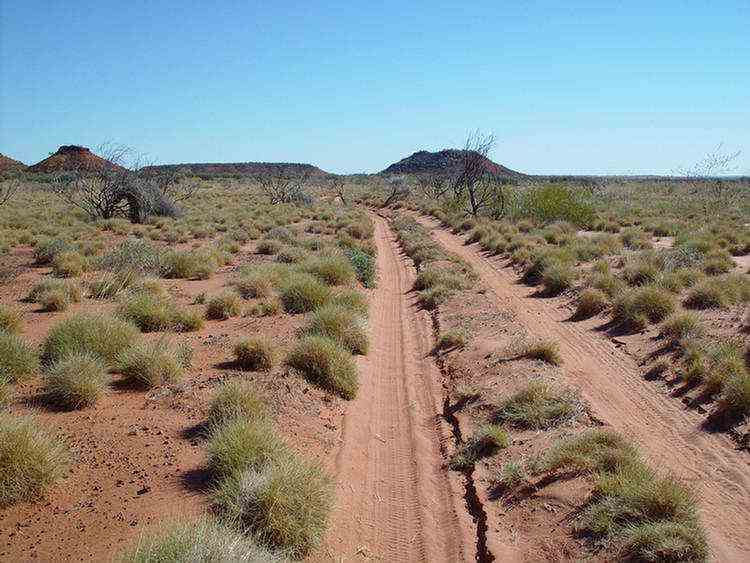 There is an Aboriginal soak near Well 27. It has been a native tool making area.
In 1993 a group of Japanese motorcyclists scattered the ashes of one of their former friends in this area.
He was to come on the trip with them but was killed in an accident before leaving Japan.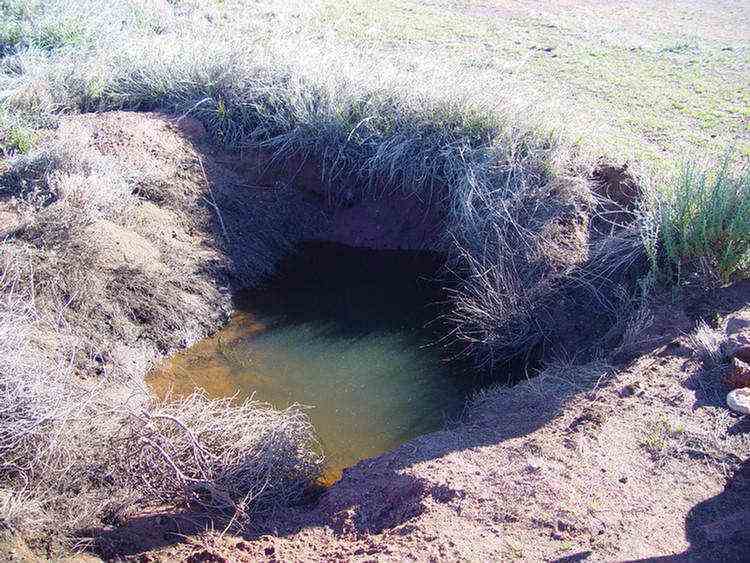 A pair of Bustards. They are also called Plains Turkey or Wild Turkey.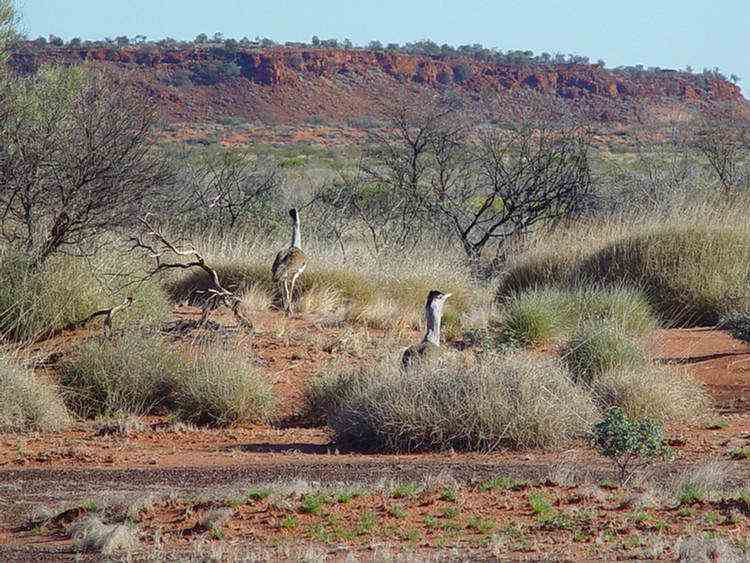 Well 26 - TIWA
This well has been restored in 1983.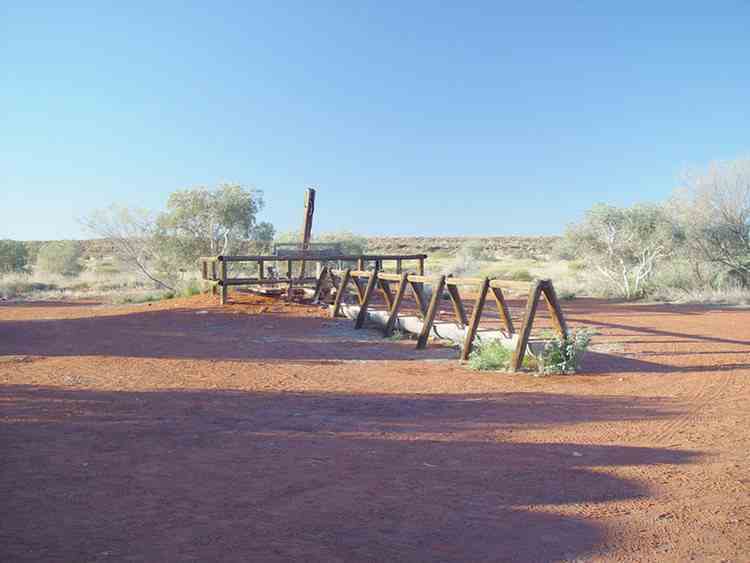 Well 25 - WARNTILI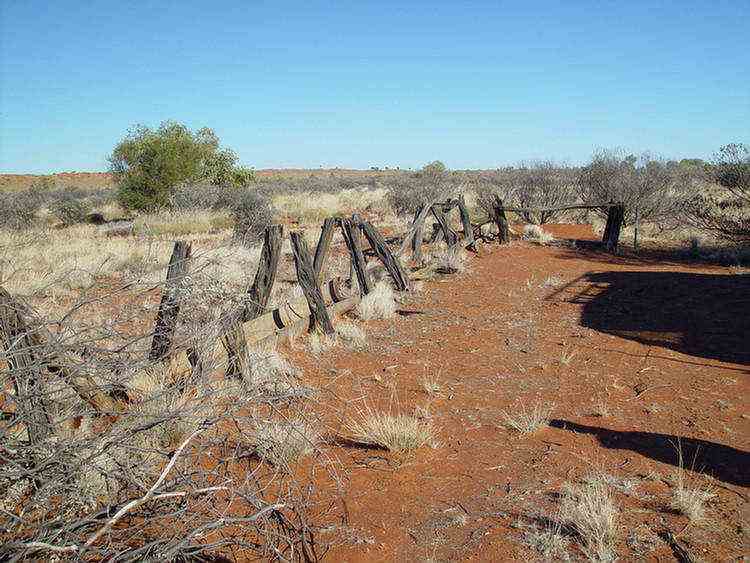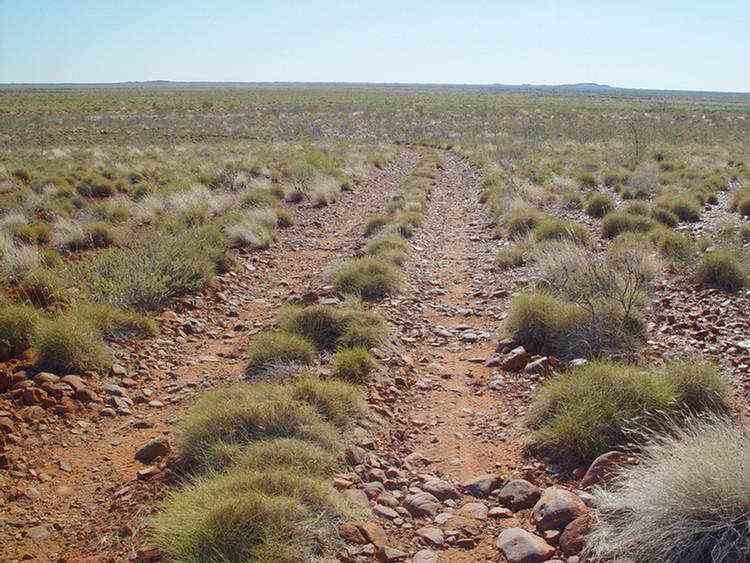 About 300 metres away from Well 23 on a sidetrack is a fuel dump.
The fuel was delivered by Kevin Roney of the Capricorn Roadhouse near Newman,
460 km away along the Talawana Track.
Up until 1994 this task was carried out by Bill Shepherd but he has now retired.
For 20 years he carted thousands of drums of fuel for travellers and mineral exploration companies.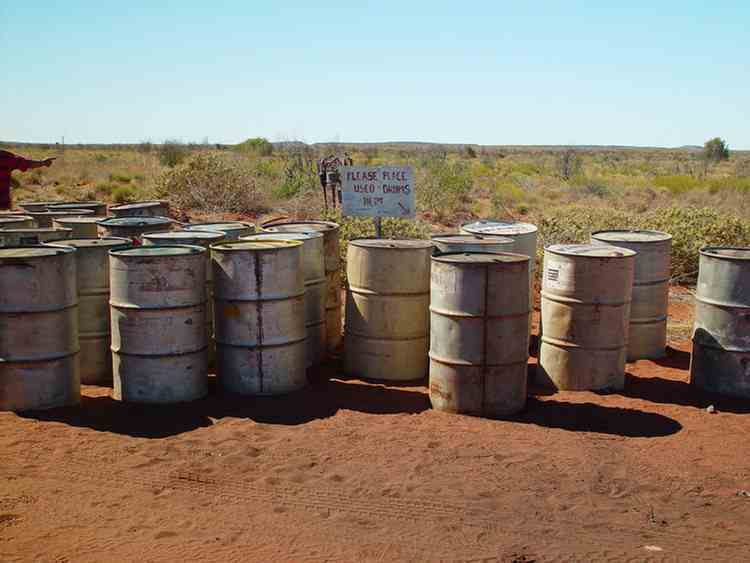 Georgia Bore
, which was sunk by CRA Exploration in the 1970s.
They had a camp on the site for a couple of years.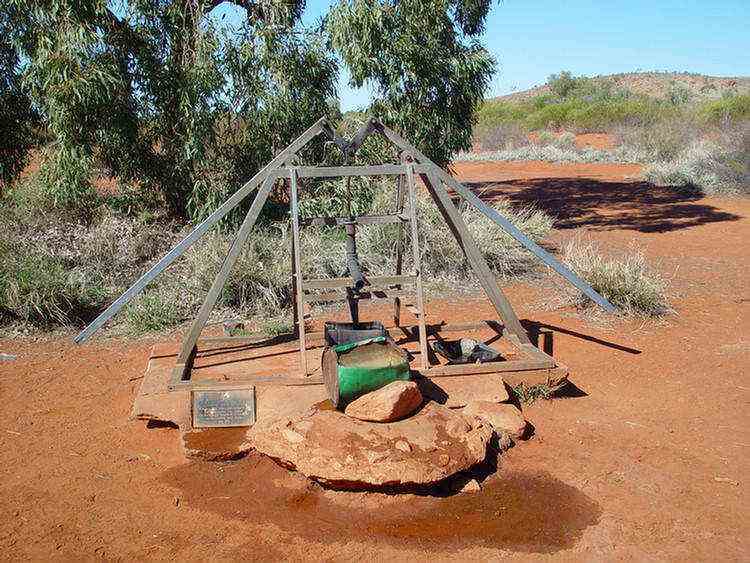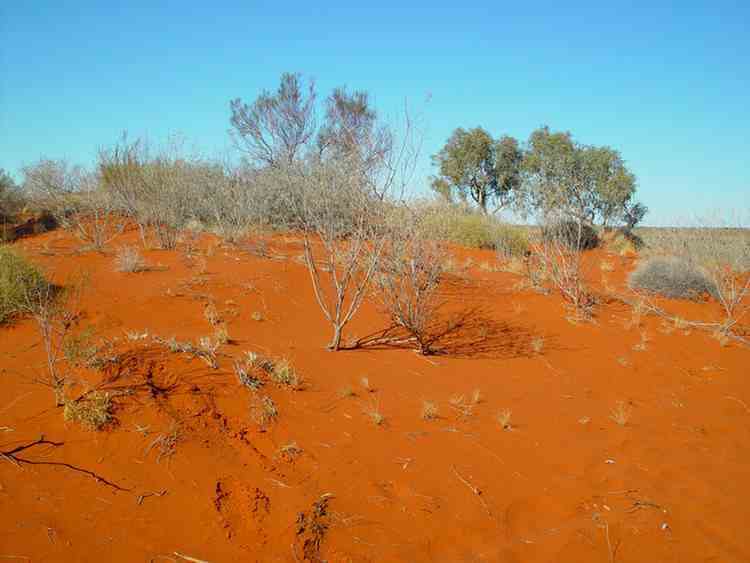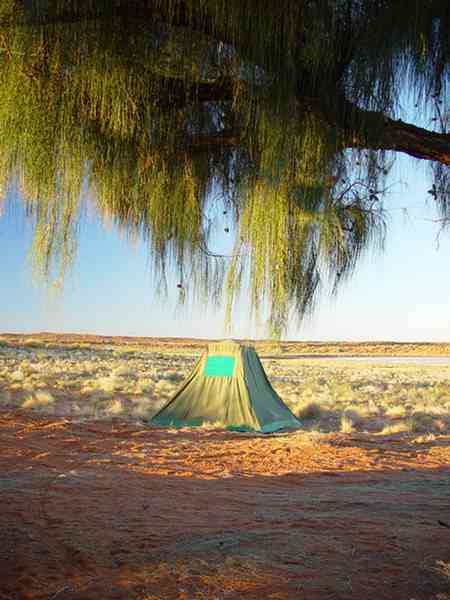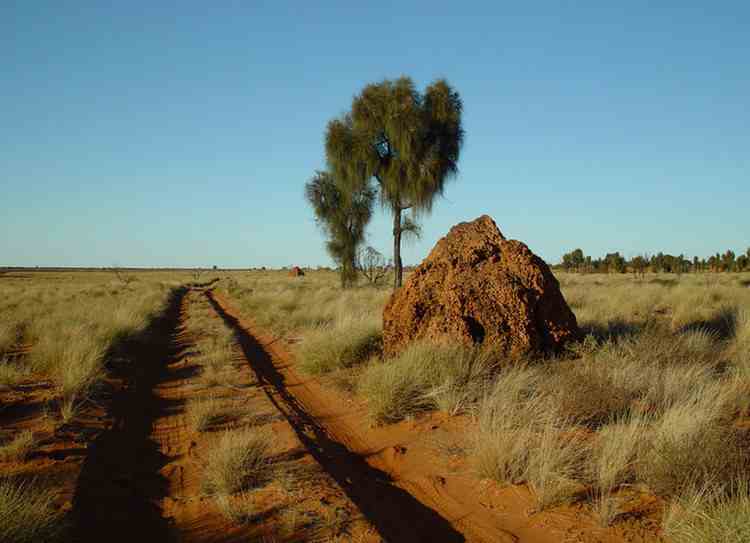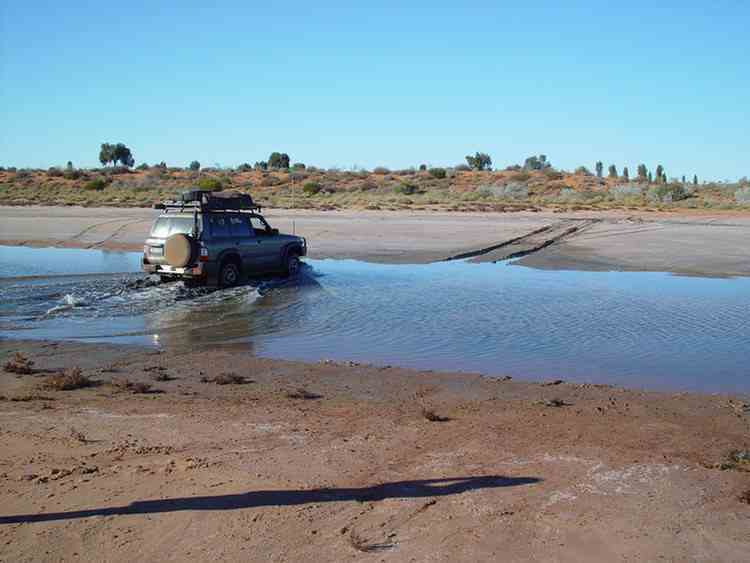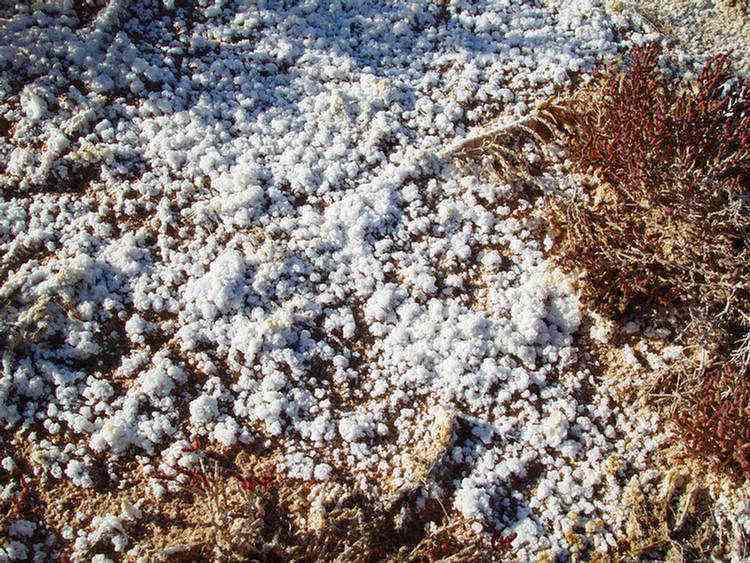 At the

Tropic of Capricorn (23
o
26
'
30
"
S)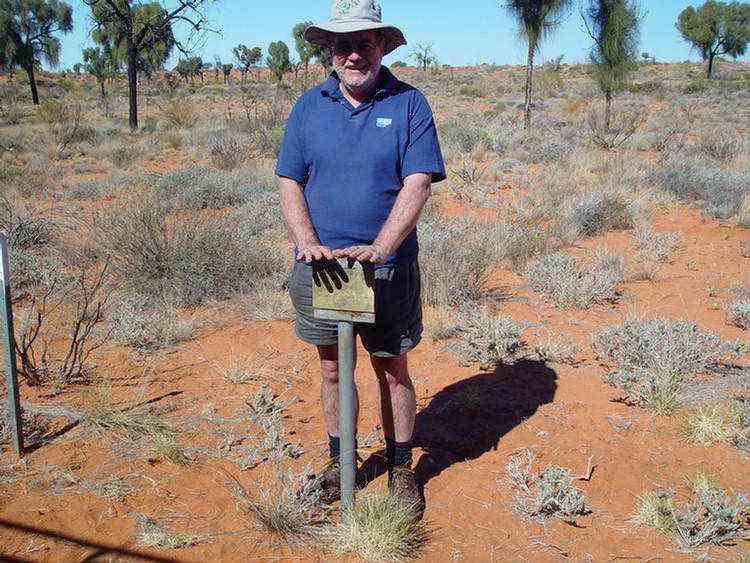 ONEGUNYAH Rockhole
This area was set aside as a women's sacred area many thousands of years ago.
There were some Aboriginal paintings and petrogylphs here

.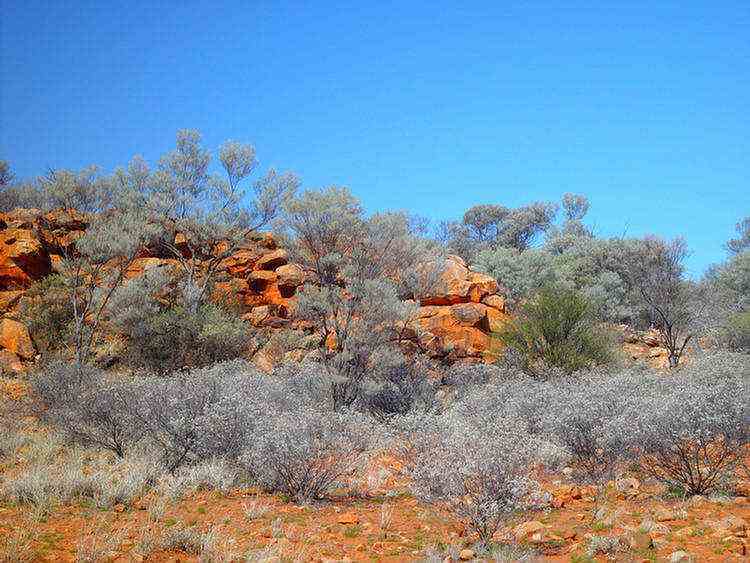 Well 18 - WANYKIYU
This was the second well that Treks Australia restored (in 1999).
There is very good water and Brown Means Frogs in this well.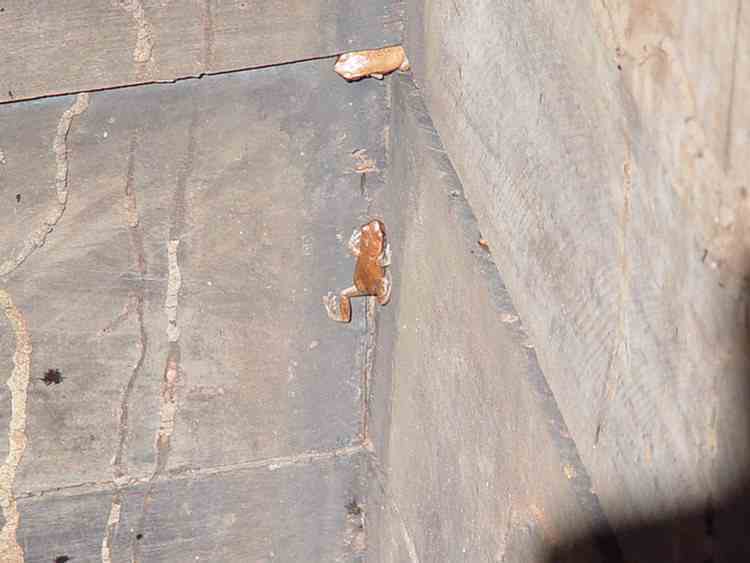 G
reat views of the
Durba Hills
from the tops of the sand dunes.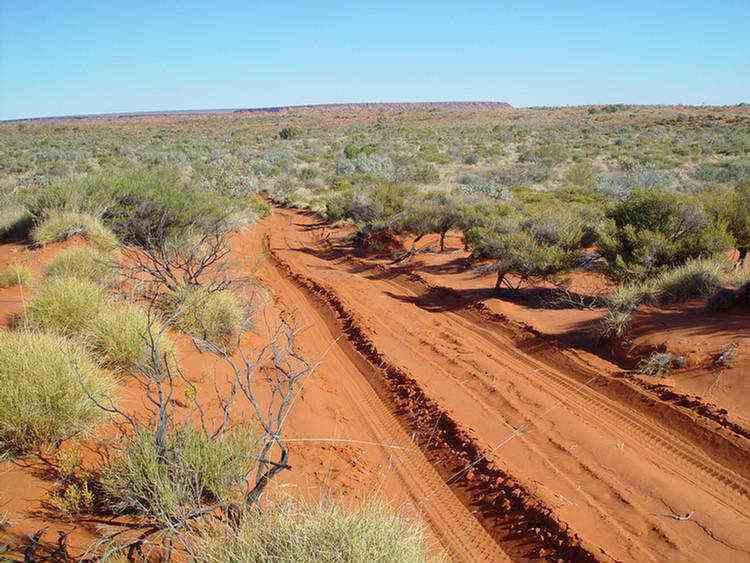 Durba Springs
A beautiful spot with white gums (Eucalyptus Camaldulenses), red rocks, green grass and blue skies.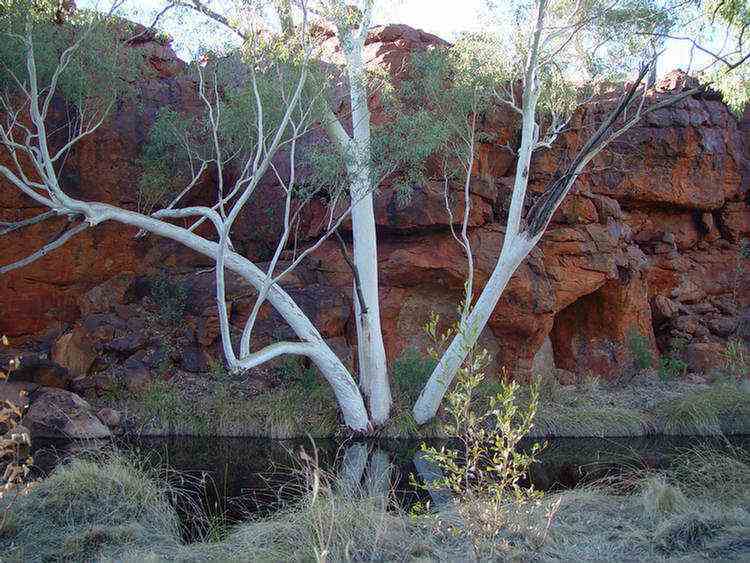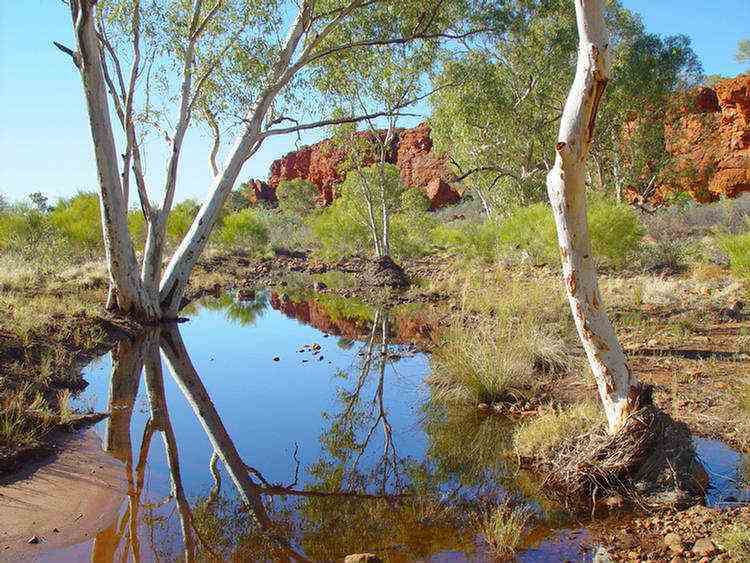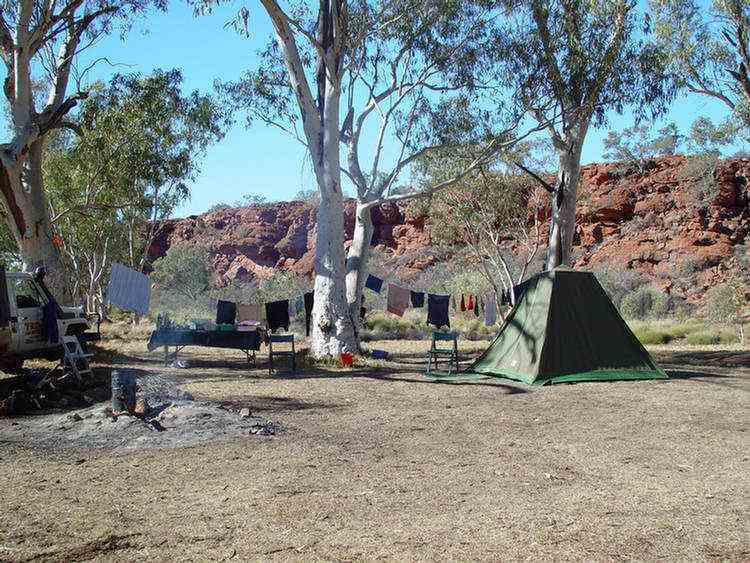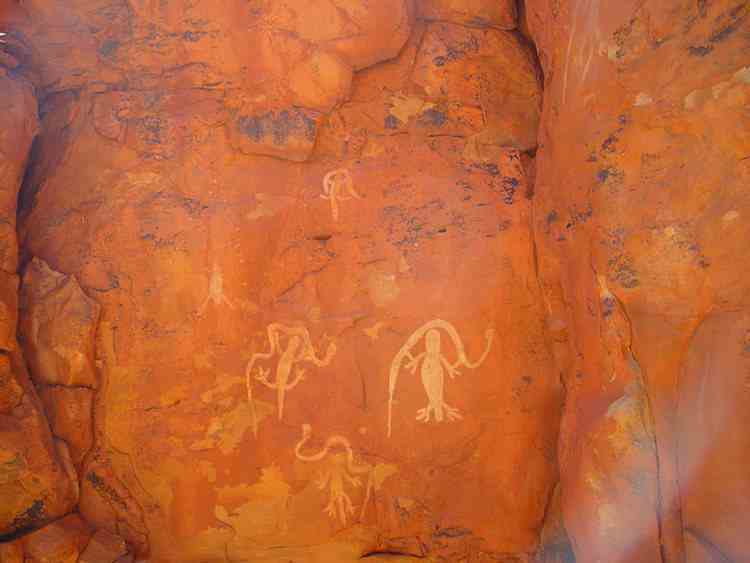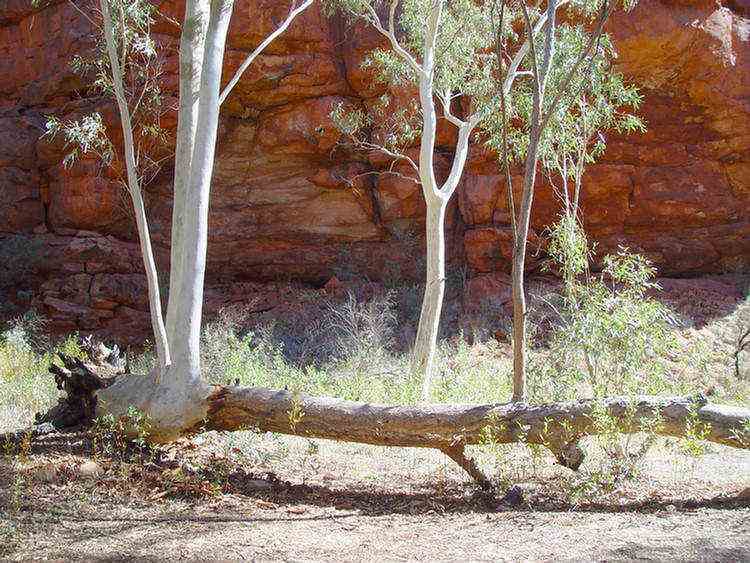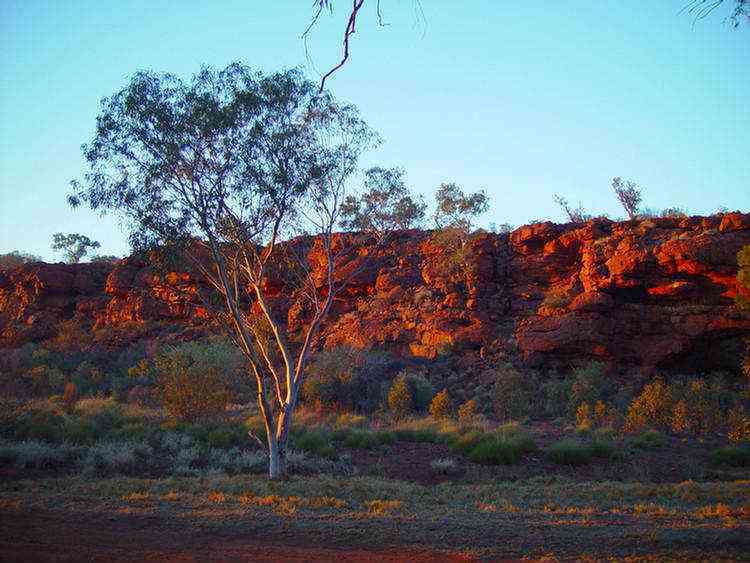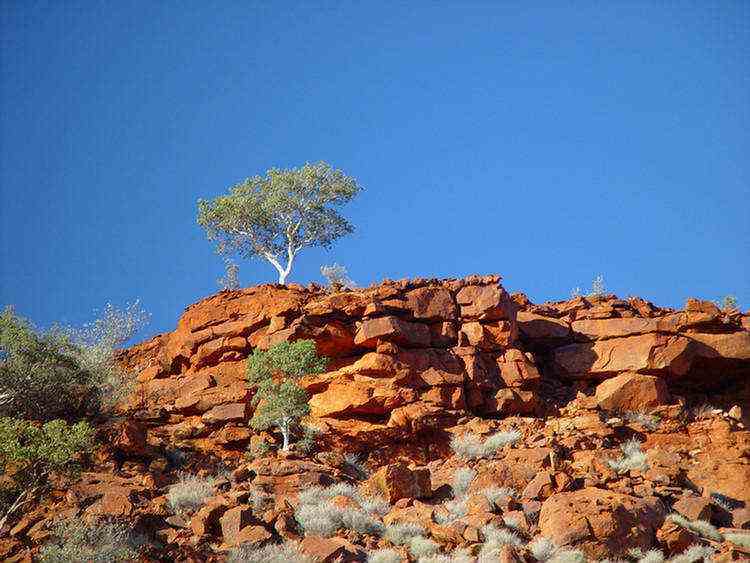 Nearby on the western face of the red sandstone wall are hundreds of white round dots of varying diameters,
looking for all the world like a red and white polka dot dress pattern.
A possible theory is that are fossilised root remains.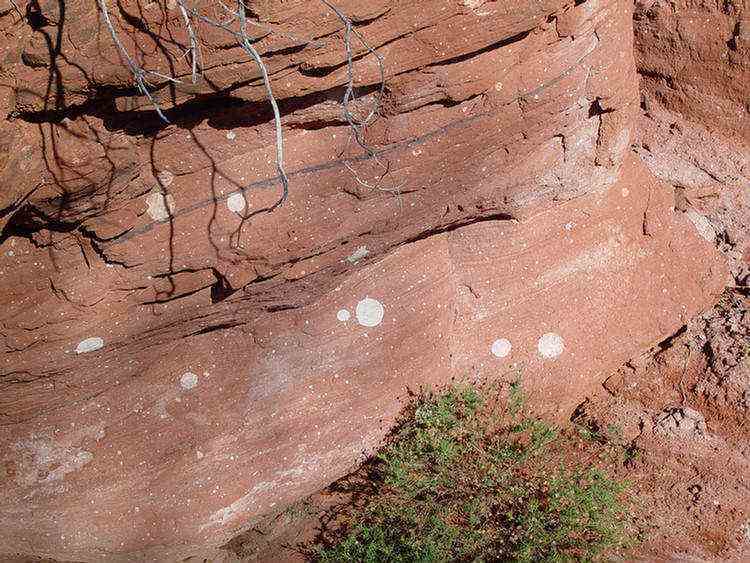 Well 13 - PULPURUMAL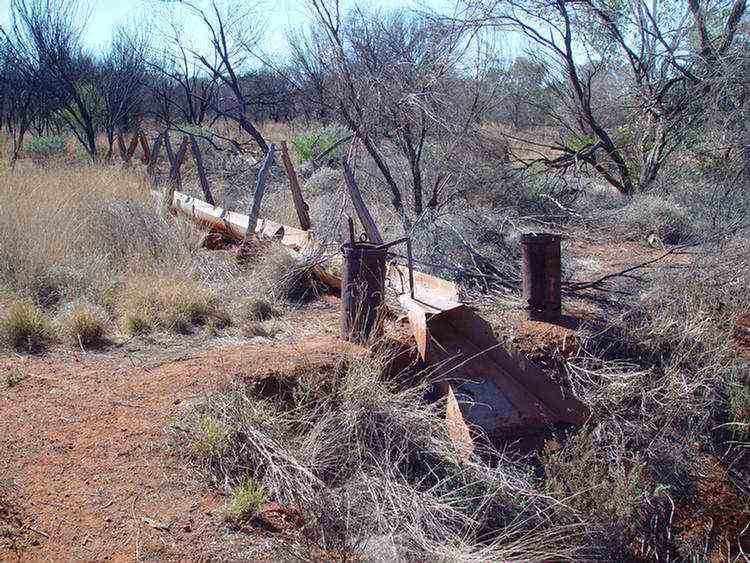 Lake Aerodrome
In 1929, part of Snell's commission was to look for
aircraft landing grounds every 50 miles or so.
He considered that this lake bed, when dry, would make a suitable landing surface.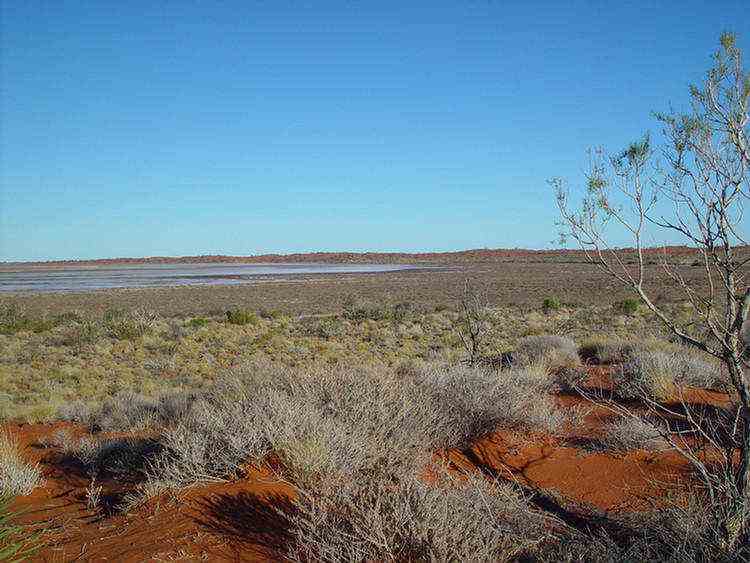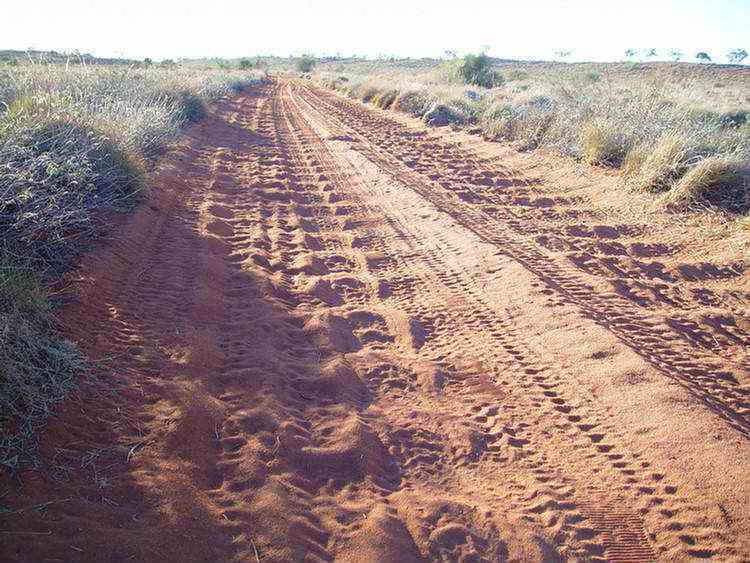 Well 10
Drovers called this the "Lucky Well".
By reaching it they had conqured the sand dunes and were now in pastoral country.
The remaining wells are also closer together.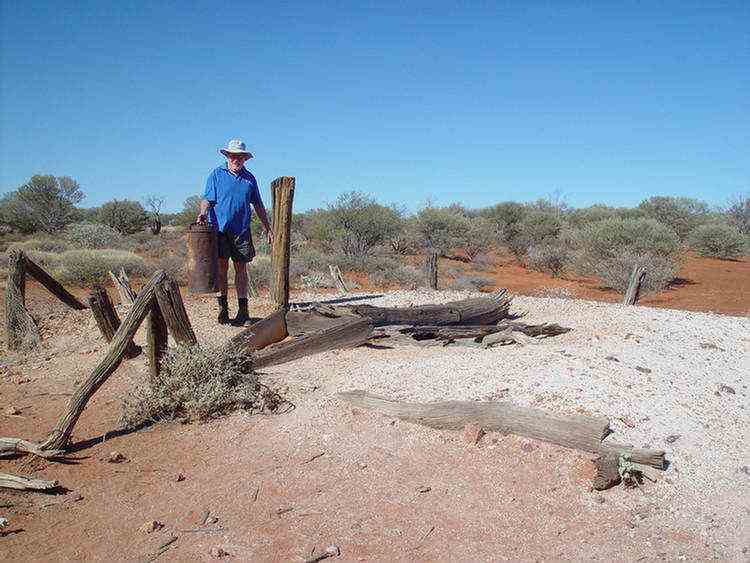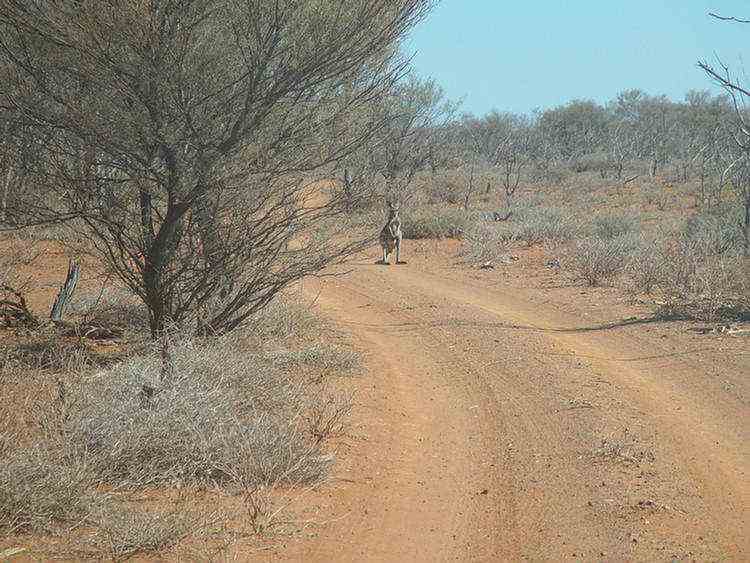 Ingebong Hills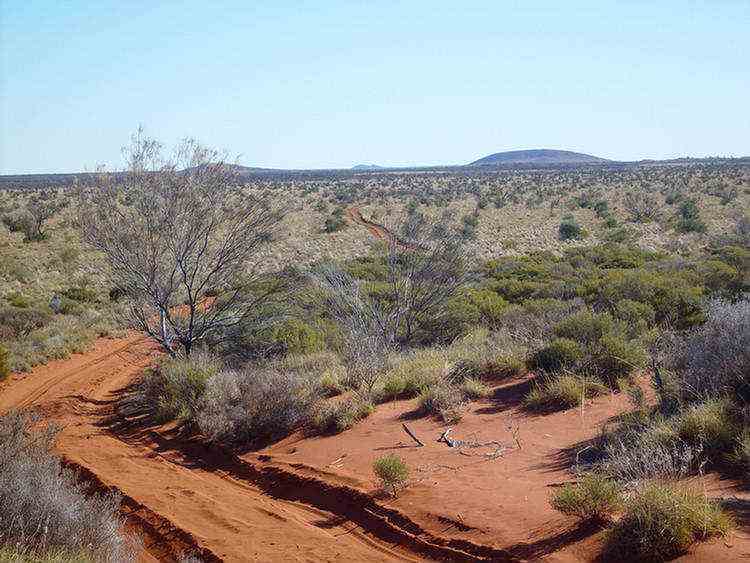 Well 6 - Pierre Springs
This well was restored by the Geraldton 4WD Club in 1991
It is one of the prettiest sites around a well on the whole of the Canning Stock Route.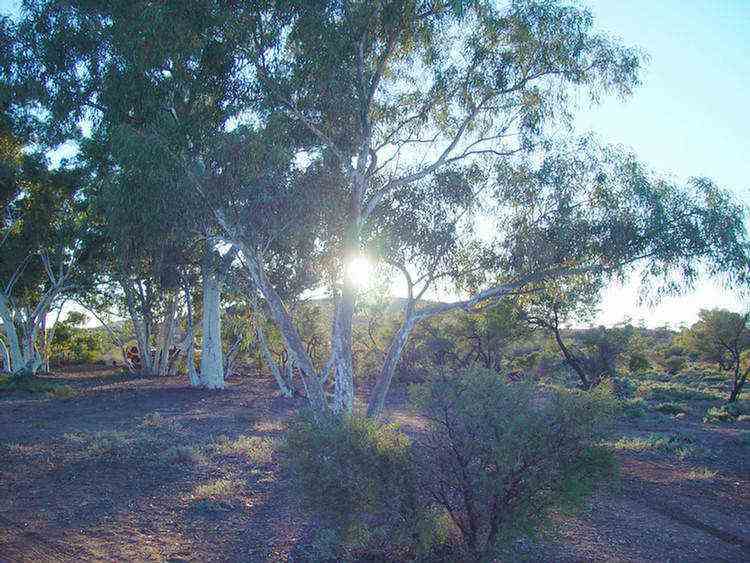 Windich Springs
is situated on Kennedy Creek.
John Forrest and his party found this spring in 1874.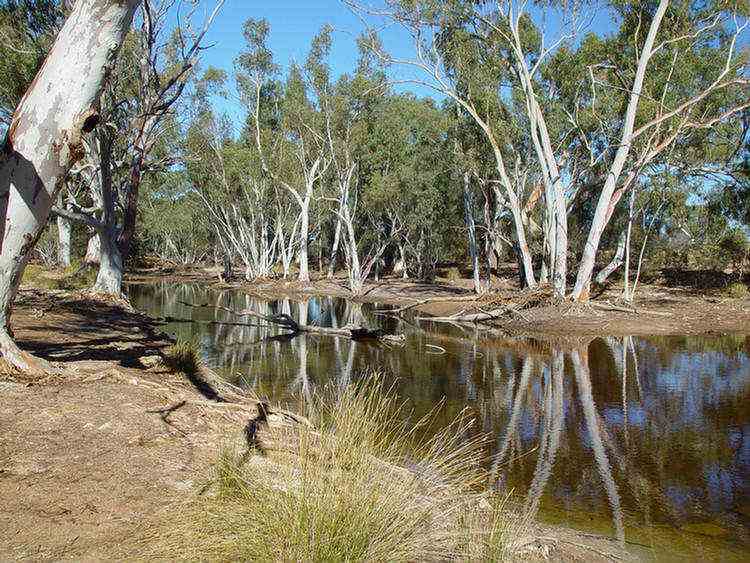 A fence! The first in 14 days!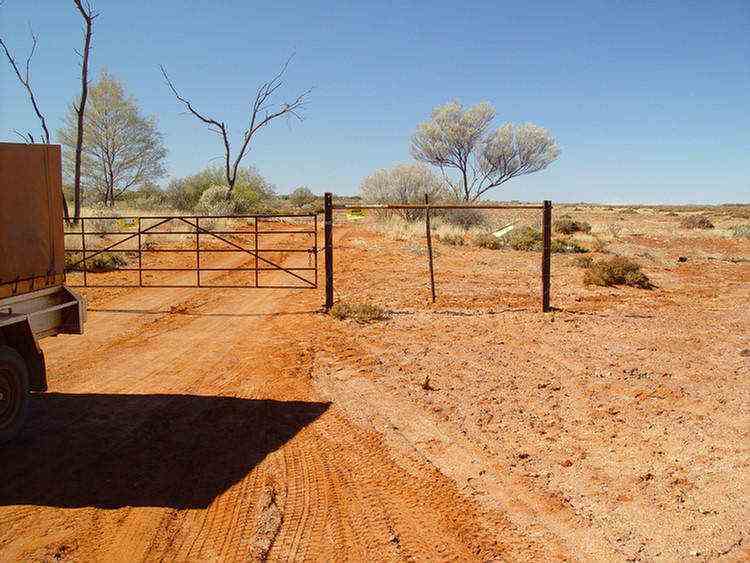 Salt blowing off
Lake Nabberu
like a dust storm.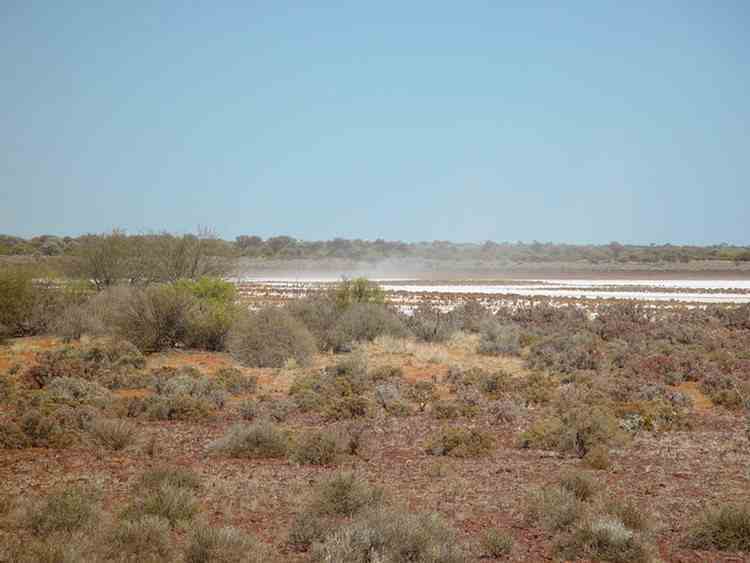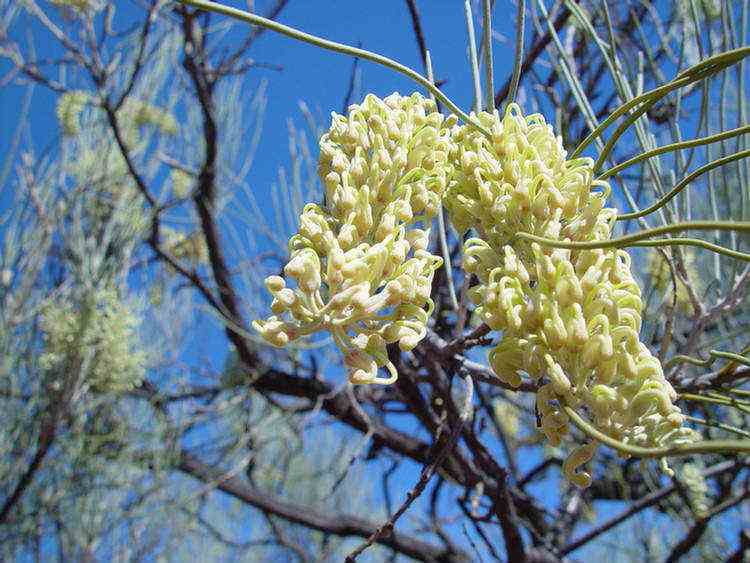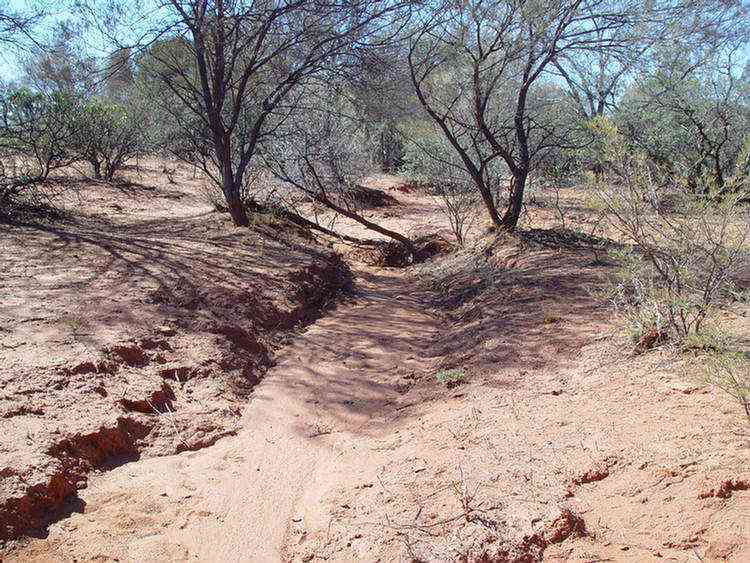 In the creek beds along here were a rare type of Mulga.
These Red-barked Mulga or Minnaritchie trees (Acacia Cyperophylla) all appear as if they have been
whittled by someone with a knife and present a most unusual sight.
They have curly red bark, sparse foliage and grow in a narrow band of latitude.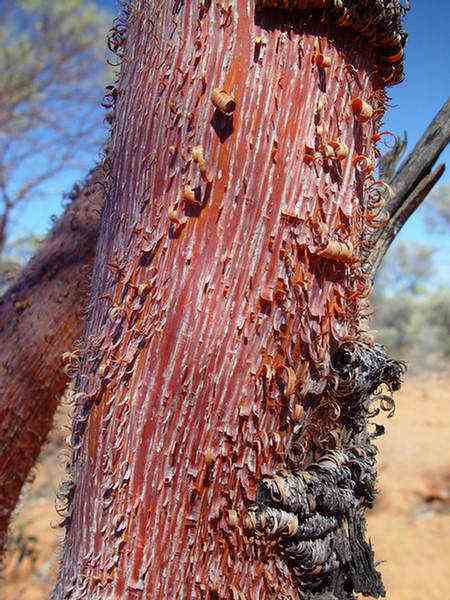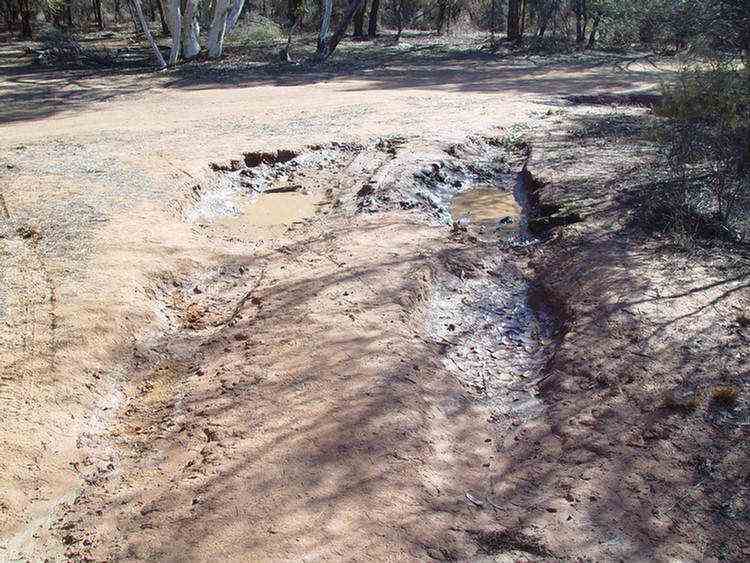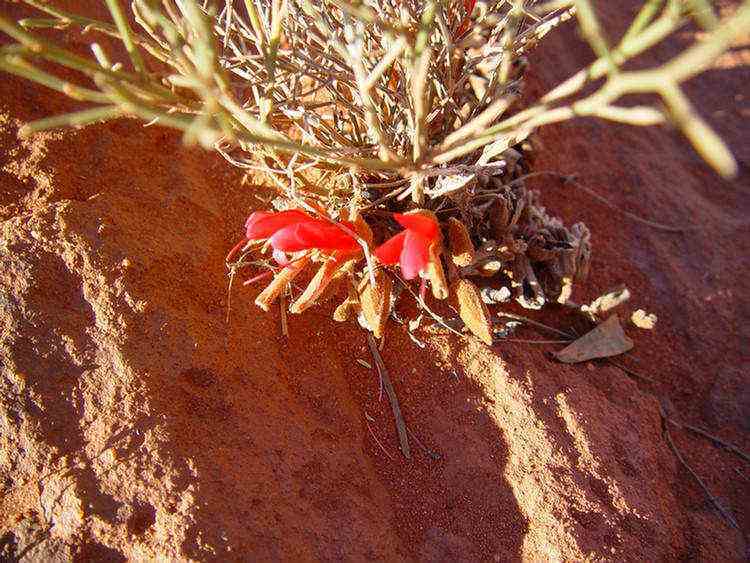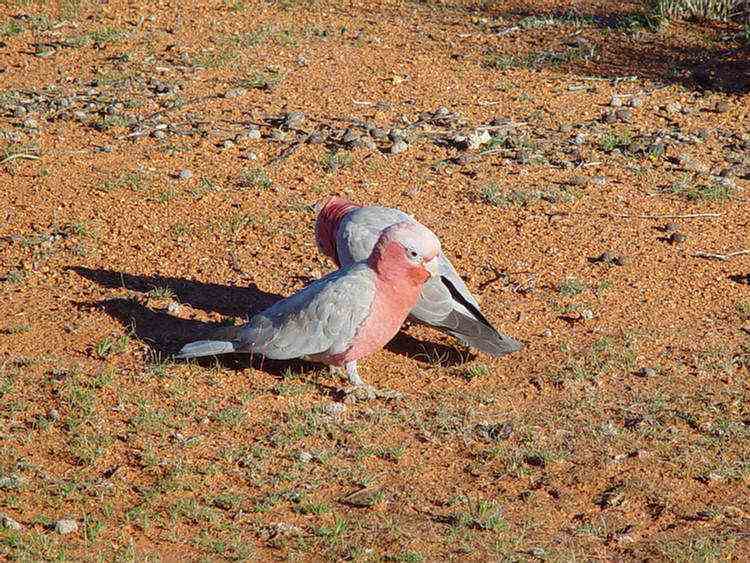 Well 2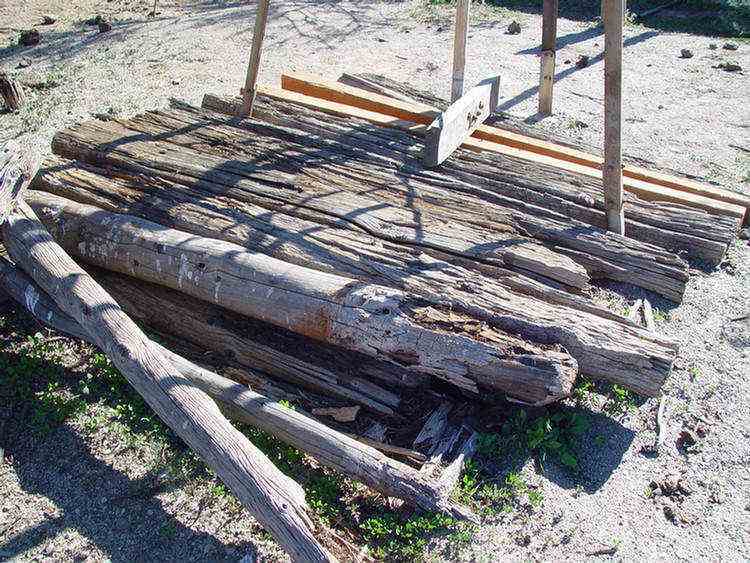 Well 2 was the last well that we visited. Nothing remains at the site of Well 1.
So we have finished the Canning Stock Route (in 15 days).
From here it is onto the Meekatharra Road and 39 km to Wiluna.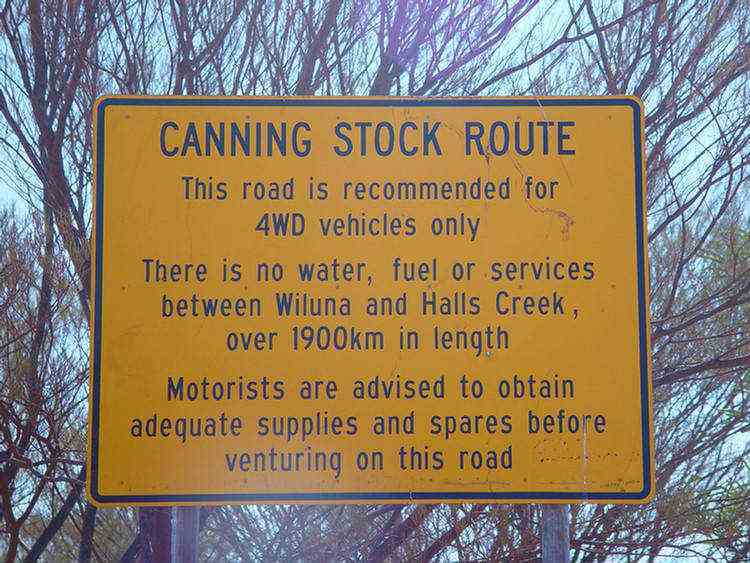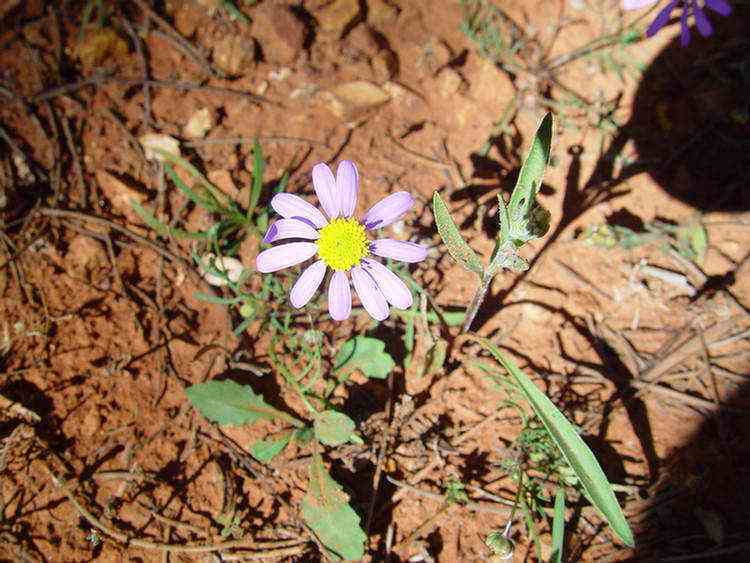 Some of the friendly people in

Wiluna

.....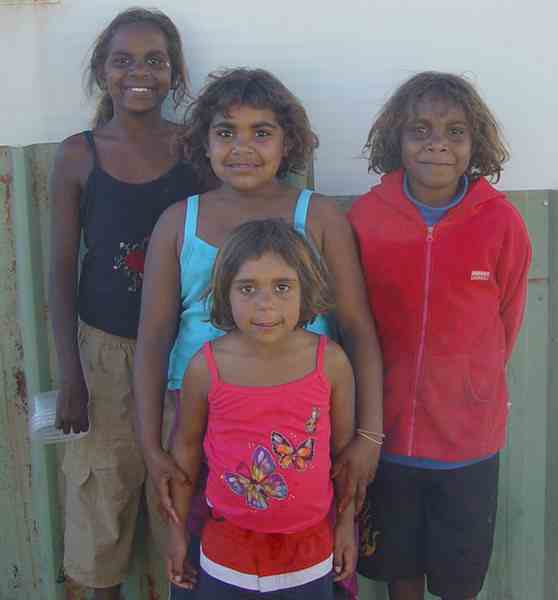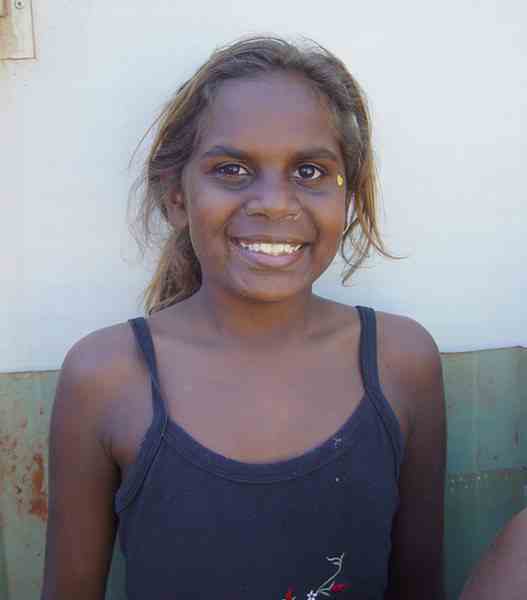 Wiluna is about 550 km north of Kalgoorlie. Gold was found near here in 1892.
By 1938 the population peaked at about 9000 with more than 1000 men working in
The Big Mine.


After the mine closed in 1947 the population dwindled.
Only about 250 people live in the area today. There is a gold mine operating today (Jundee).
There are 4 teachers at the school. I spoke to the Principal.
They have 109 students on the rolls but there were only 62 there that day.
From Wiluna we travelled on the
Gunbarrel Highway
to Uluru.